The Feud Between Dolly Parton And Reba McEntire: Rumors Or Truth
Dolly Parton and Reba McEntire, the queens of country singing, have been friends for decades, however, a tabloid has recently alleged that there has been a long-running feud between the two. According to the publication, the country singers have been arguing about who would honor Kenny Rogers. Is this true? Or is it nothing but a rumor to get clicks? Let's have a look!
---
HOW HAS THEIR RELATIONSHIP BEEN LIKE?
There is no introduction needed for the two icons that the tabloid mentioned. Dolly Parton has become a cultural icon within the music industry due to her singing and songwriting skills, and Reba McEntire is a chart-topping and award-winning country singer who also tried her hand at acting.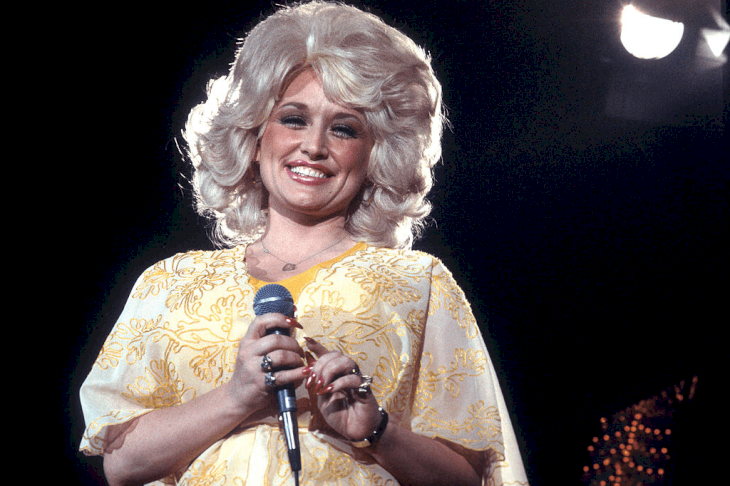 Their relationship has been going strong for forty years, and they have built a friendship that is based on mutual respect and sisterhood. While the two sing the same genre of music, there was never any issue surrounding that as both of them understand what their place in the industry is.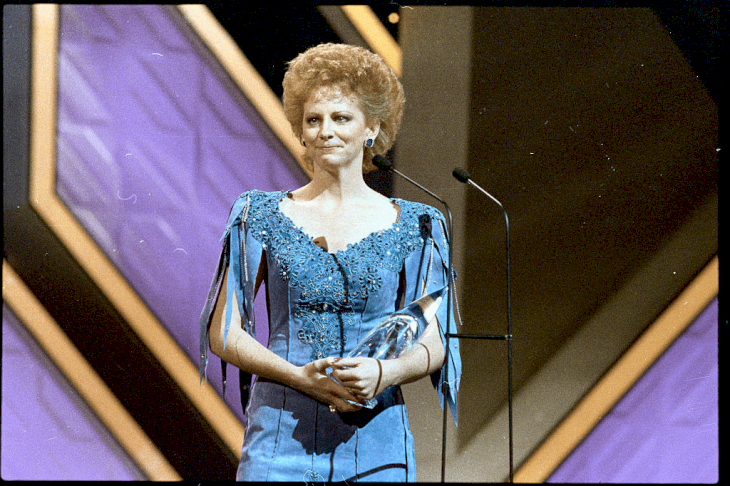 ---
DOLLY'S IMPACT ON REBA'S CAREER
Meeting in 1977, Reba has since confirmed that she is glad for the way that Dolly paved for her in the industry, which was quite male-dominated at the time. McEntire has also commented that she is very happy and grateful for the friendship that the two of them share. 
Parton has shared on Instagram that she would be joining Reba's podcast, and mentioned that "With a friendship that's lasted over 40 years, @reba and I always have a lot to talk about." So, if both are still hanging out and making posts on social media for each other, what led the tabloid to publish that there was a feud?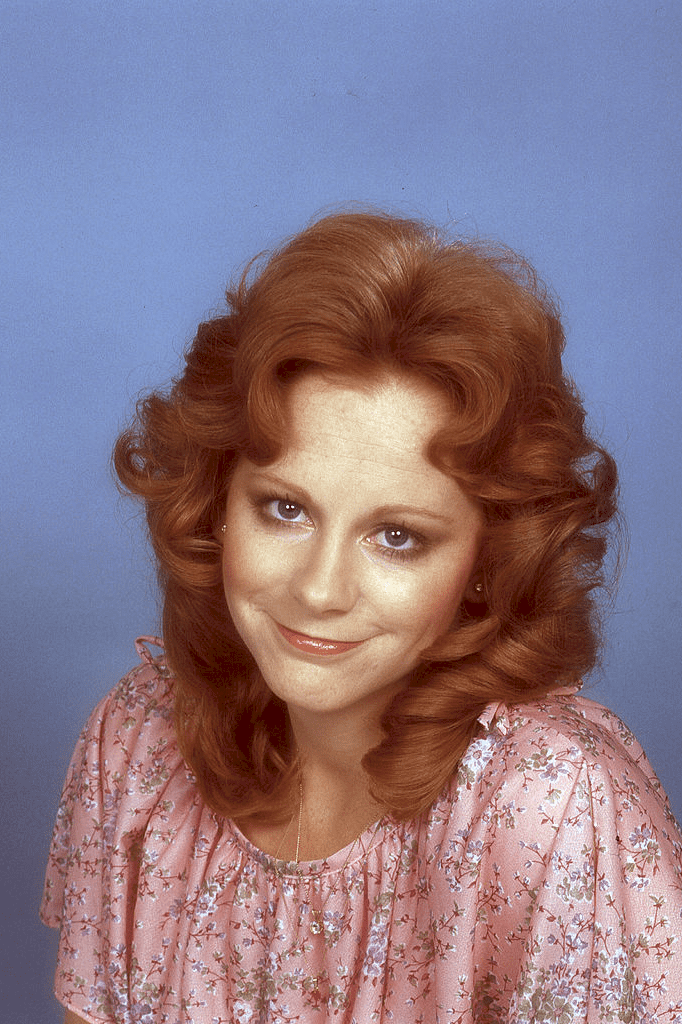 ---
KENNY ROGERS' MEMORIAL
According to the tabloid "Woman's Day", the two singers had some struggles between them earlier this year, and the publication even indicated that they were getting "at each other's throats". The publication indicated that the cause of this fight was the memorial for their dear friend Kenny Rogers, who passed away of natural causes in March 2020.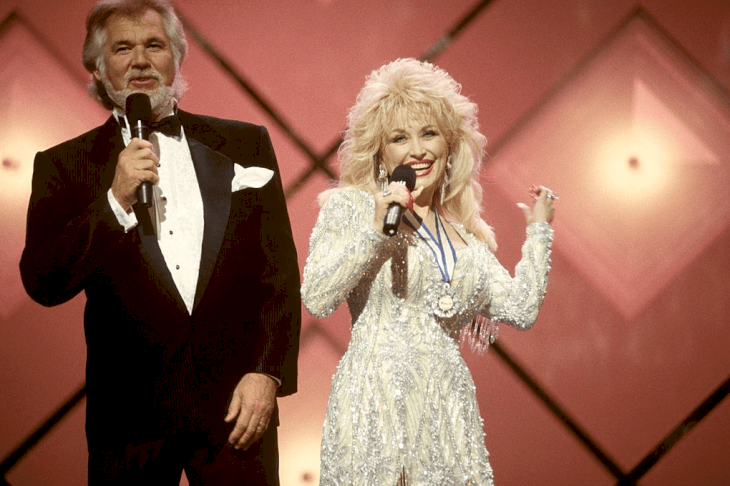 The tabloid mentioned that the country queens were no longer on speaking terms due to arguments that arose about who would have the privilege of honoring Rogers, but they were not the only ones involved in the fight. According to the publication, some other country singers were also caught in the crossfire.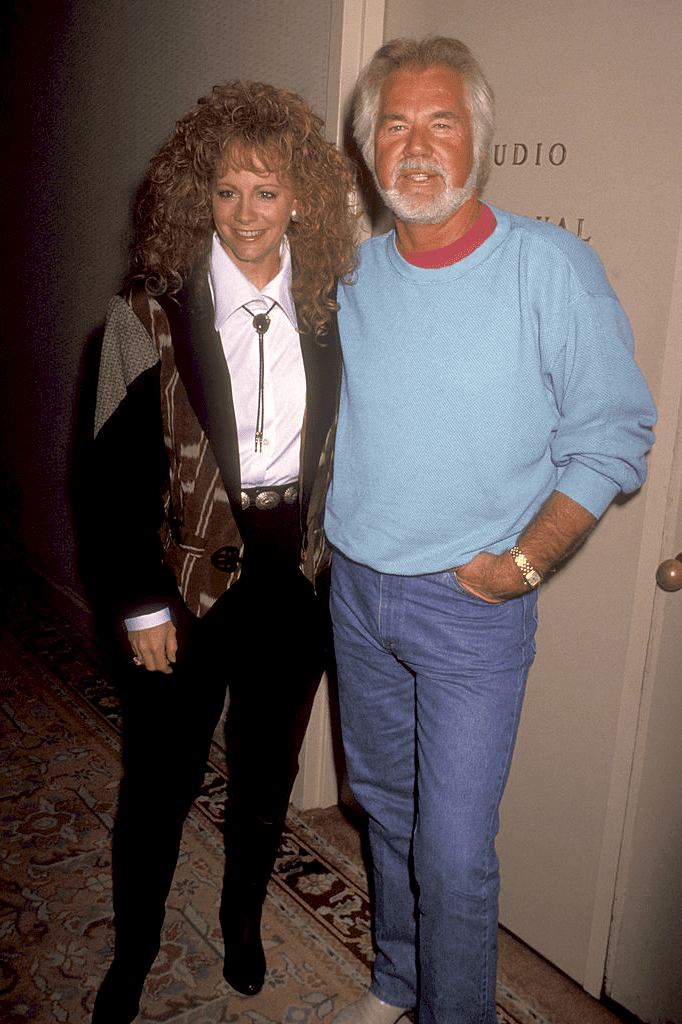 ---
WHAT HAVE THE TABLOIDS BEEN SAYING?
There have been several situations of phony publications about Dolly Parton's life on the tabloids (we will get into that later on), so it is important to always have a critical perspective when reading about celebrities. This particular article mentioned that "neither one of them wanted the other to take the lead in paying tribute to [Kenny Rogers]."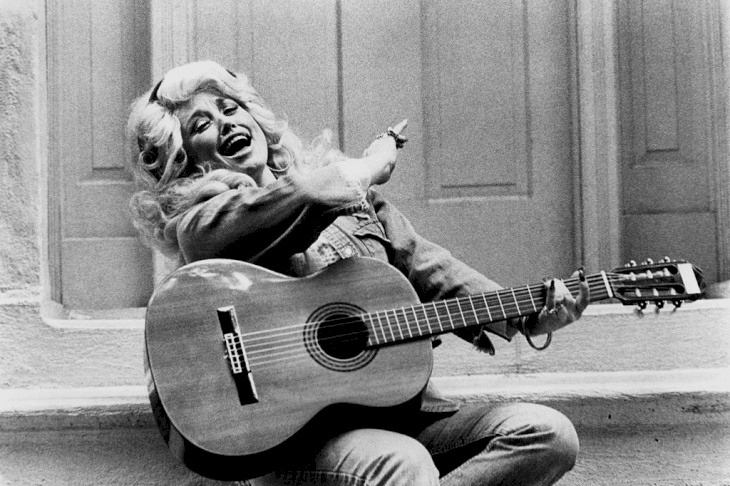 Not even that, but according to the publication's source, "[Dolly Parton and Reba McEntire] asked the country music world to take sides." Now, if you know anything about these two artists, you probably know that they are not the type of people who would create a cat-fight over something as important as the memorial of their dear friend.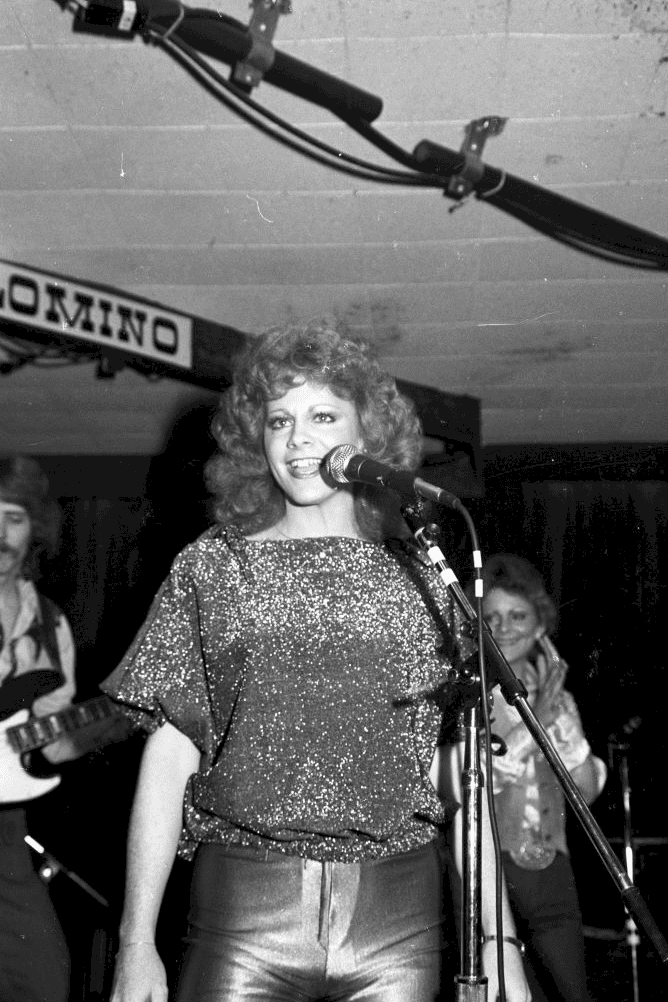 ---
WHAT DID THE SOURCES HAVE TO SAY?
The tabloid mentioned that, according to some sources which were unspecified, the two singers have been competing for Rogers' friendship for a long period of time. "All Kenny could talk about was how amazing Reba was – so pretty, so talented, so funny," a supposed friend of the singers told the tabloid.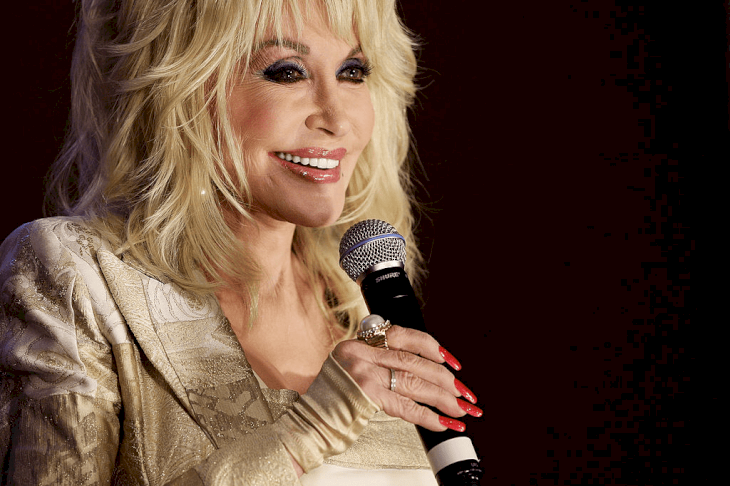 The source continued that "Dolly got sick of it. But Kenny loved the attention the two gals gave him and often played them against each other." It is no lie that Parton and Rogers collaborated frequently over the years, but according to the tabloid she was upset when Rogers cast McEntire instead for his TV movie "The Gambler Returns".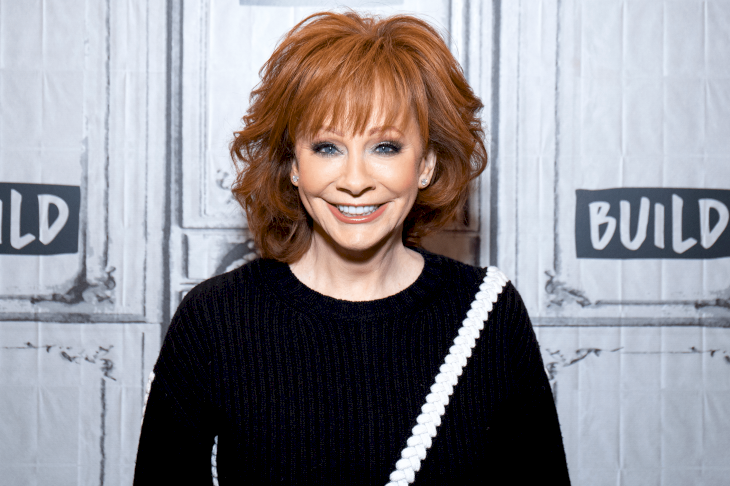 ---
HOW DID THE WORLD OF MUSIC GET INVOLVED?
The "catfight", as it is described by the tabloid, has created waves within the country music world, as the two singers have allegedly been telling other singers to side with one of them. "Nobody knows which one they should commit to," the tabloid's source continued explaining.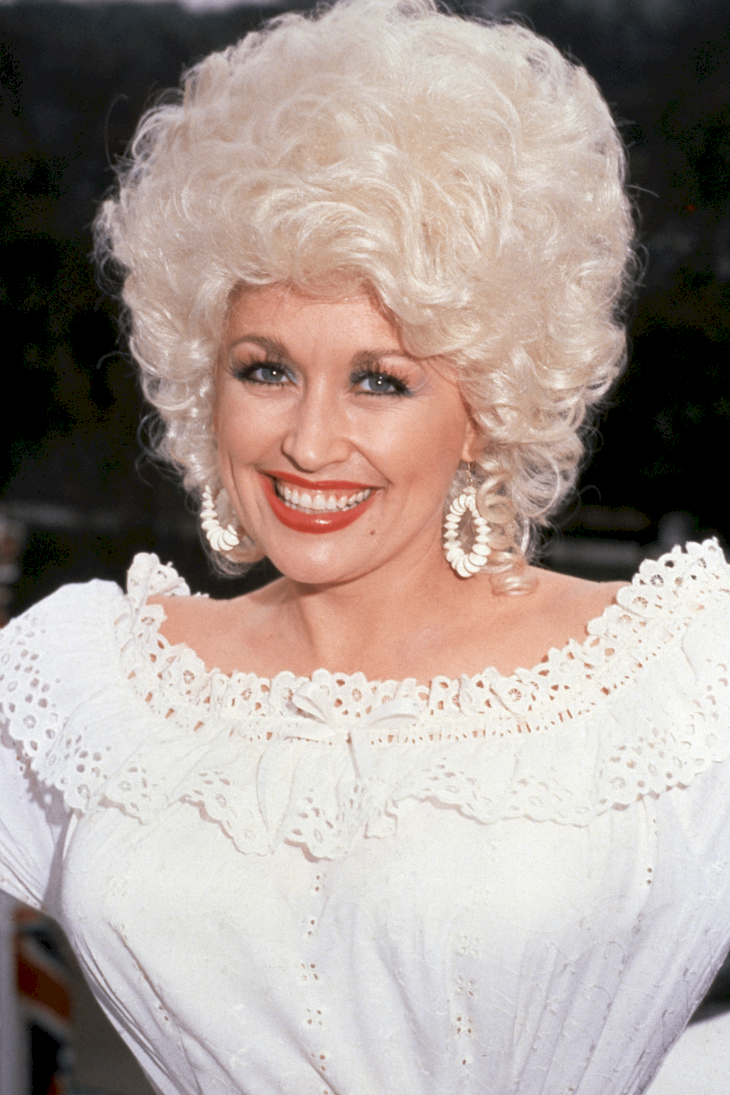 As stated, "some people are choosing sides!" Not only that, but the tabloid also mentioned that there is a group of country stars who are, apparently, staging an intervention in order to make Parton and McEntire get along again. Now, you may believe it or not, but it does sound like a stretch.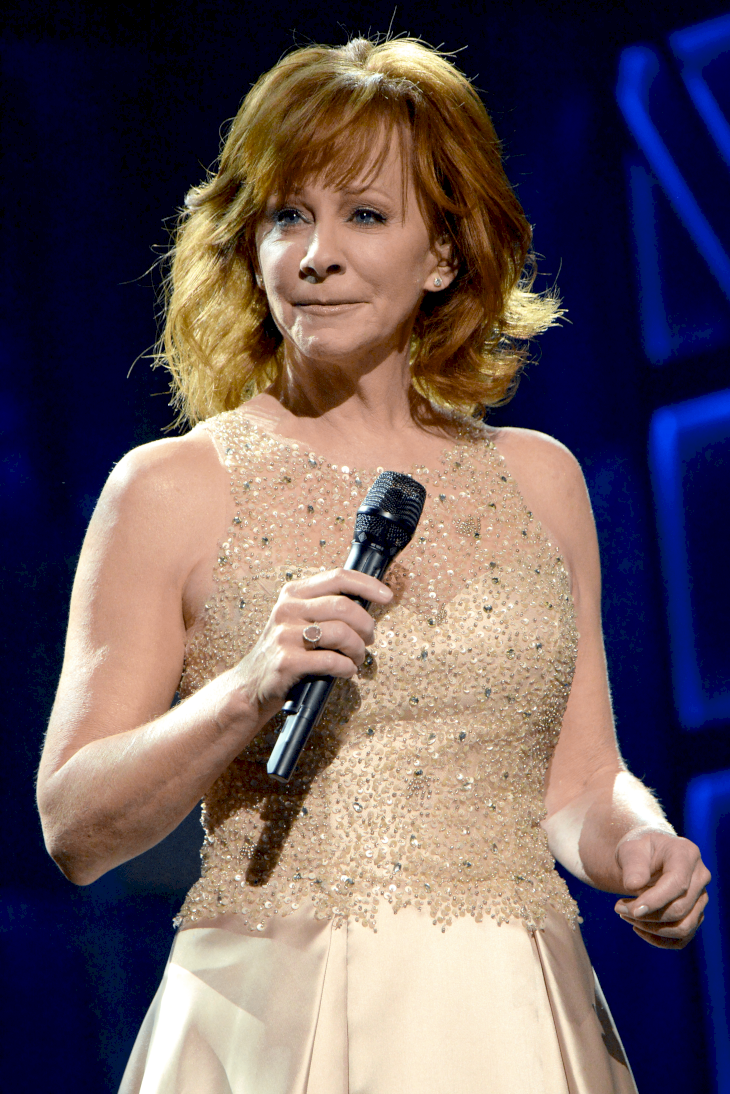 ---
THE LACK OF RESPECT FOR ROGERS
Both singers have been close friends with Kenny Rogers for several years, decades in fact, so it is hard to accept that they would have a petty fight over this. Moreover, it seems that the tabloid has little respect for Rogers himself, stating just a few months after his passing that he was pitying his friends against one another.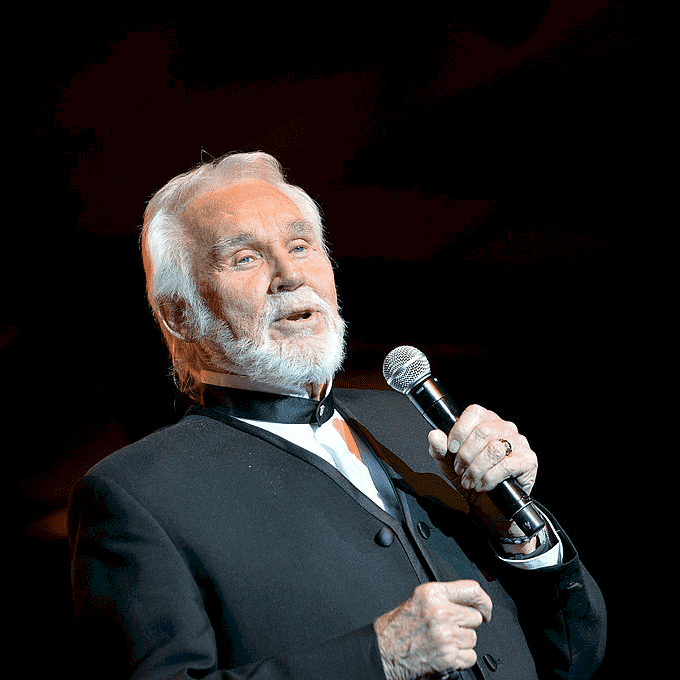 ---
THINGS DON'T ADD UP
Now, we never know what goes on inside people's private lives, and perhaps Dolly and Reba did in fact fight over who would honor Rogers during his memorial, however, everything else they have been doing seems to point in the complete opposite direction.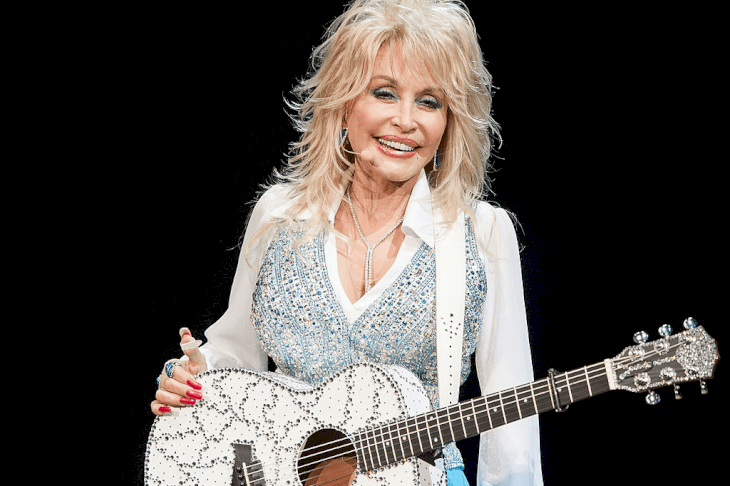 Two weeks ago Dolly Parton shared a picture in one of her social media accounts where she can be seen with Reba, and with a caption mentioning their long-lasting friendship, indicating that she will be collaborating with Reba in the future. This really isn't something that two people fighting would do, right?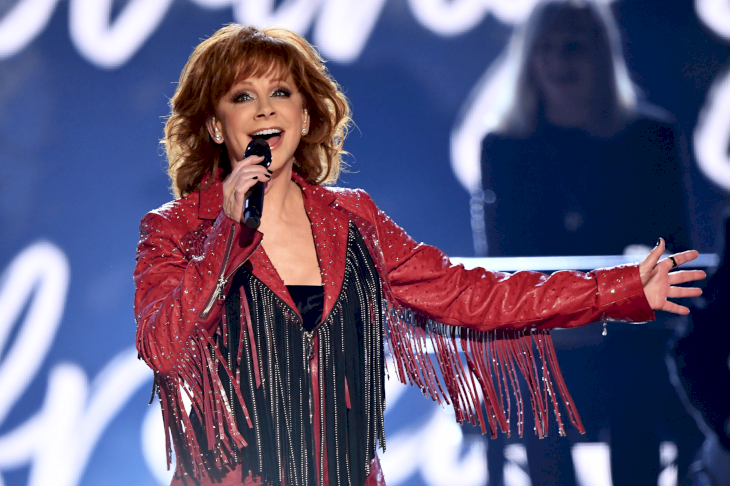 ---
REBA HAS ALSO COMMENTED ON THEIR FRIENDSHIP
The two singers recently worked together on Reba's podcast, where she mentioned that "It's true Dolly, you've always [been my idol]. I've always looked up to you." Once again, these two seem to have a loving friendship and nothing but respect and praise for each other. But this is not the first time the tabloid has launched fake news!
---
HOW TABLOIDS HAVE BEEN LYING ABOUT DOLLY PARTON
There have been many articles written about Dolly, and not all of them present the facts. A couple of months ago, The National Enquirer, shared a story where it stated that Dolly would never sing again, mentioning that she was suffering from Bell's Palsy, thus being unable to speak or sing.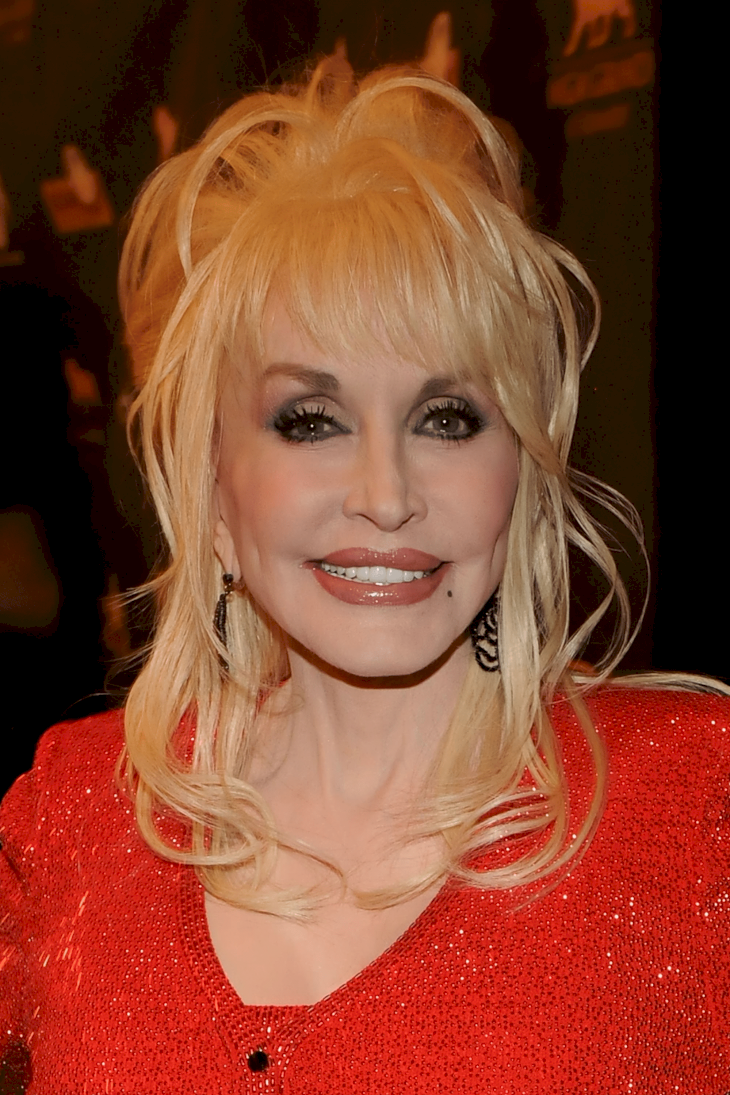 We all know that this was not true, as Dolly kept on launching new much and even released her first Christmas album in three decades. Based on previous false reports about the country star, and the arguments we stated above, there aren't many questions about whether this supposed feud is true or not.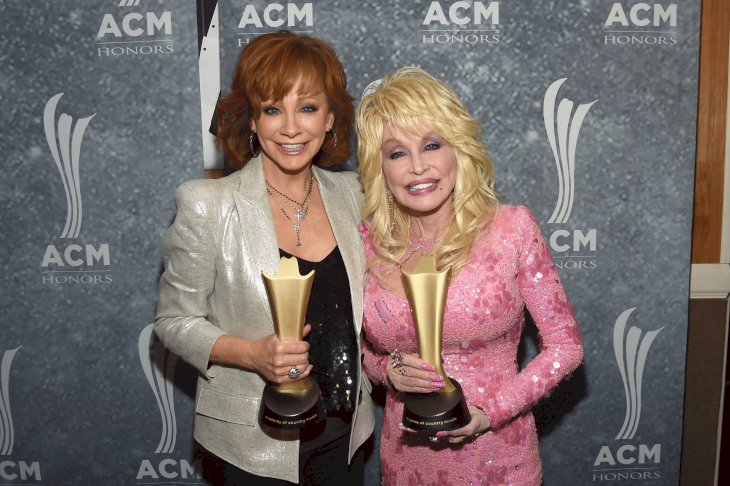 ---
THE VERDICT
Based on the posts and activities that both Parton and McEntire have been doing in the past months, it seems that the two are still very good friends and nothing happened between them that could have been considered a feud. In fact, their friendship has been going strong for years.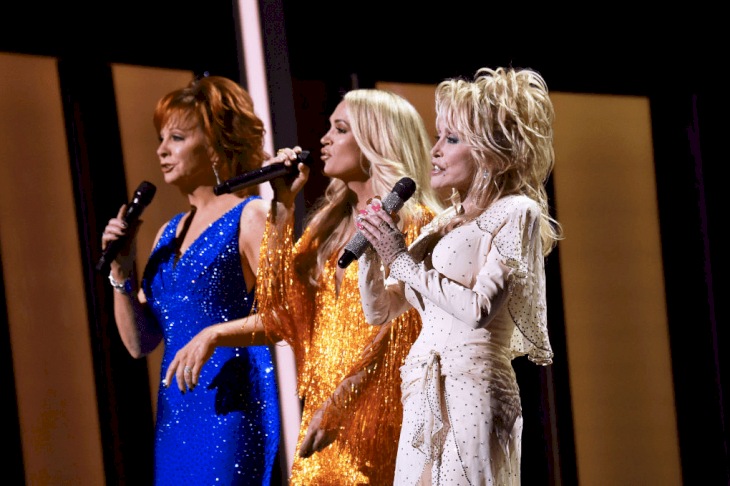 In 2016, Reba assisted in a tribute to Dolly at the CMA Awards, and the year after Dolly surprised McEntire by showing up onstage at the Grand Ole Opry for the 40th Anniversary of McEntire's Opry debut, mentioning "I just wanted to come out and say hello, and say congratulations, and how much I love you."
---
MORE RECENT DEMONSTRATIONS OF FRIENDSHIP
Just last November, the two country singers co-hosted the CMAs with Carrie Underwood, and more recently McEntire shared a post on her Instagram account remembering a previous work she did with Parton. The relationship between the two was never defined by Kenny Rogers, and it is even difficult to think two strong women would be upset about something like this.
---
THE NATIONAL ENQUIRER AND ITS LOVE FOR CLICKS
This is not the first time that this tabloid has made up feuds, or "catfights" as it calls it, as it is definitely something that audiences would like to read about. In less than a year, there have been several dismissals of feuds reported by this tabloid, such as the one between Courteney Cox and Reese Whitherspoon.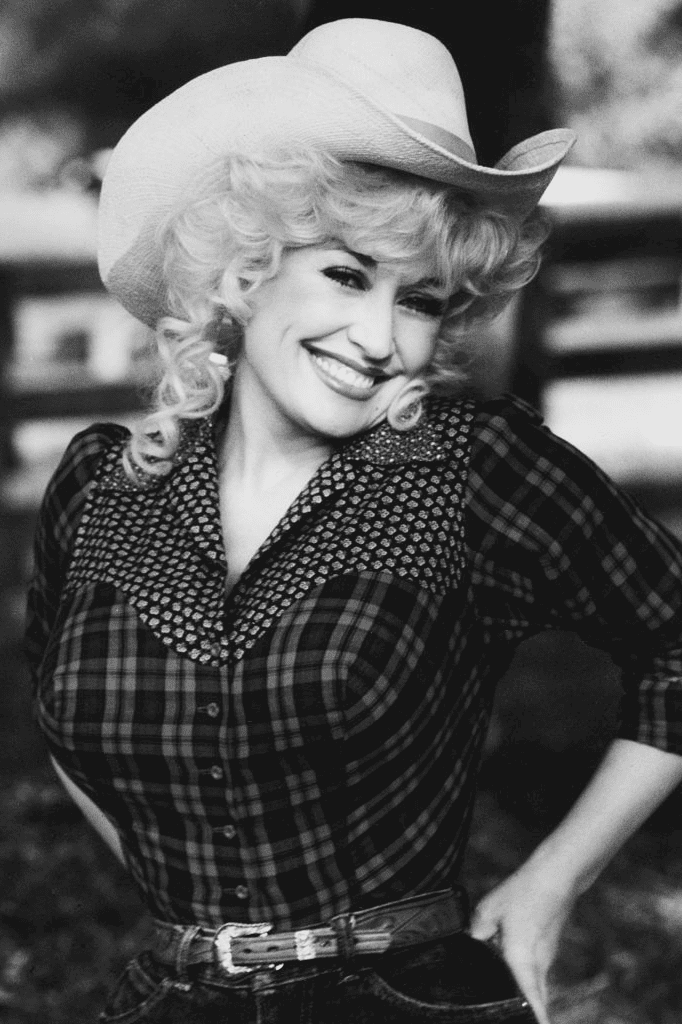 So, what is the main take away from this story? The internet is filled with news, some are true, but some are not. When it comes to tabloids, the certainty is that their breadwinning articles are the ones that stir some drama, or that show that celebrities have petty fights just like any common person.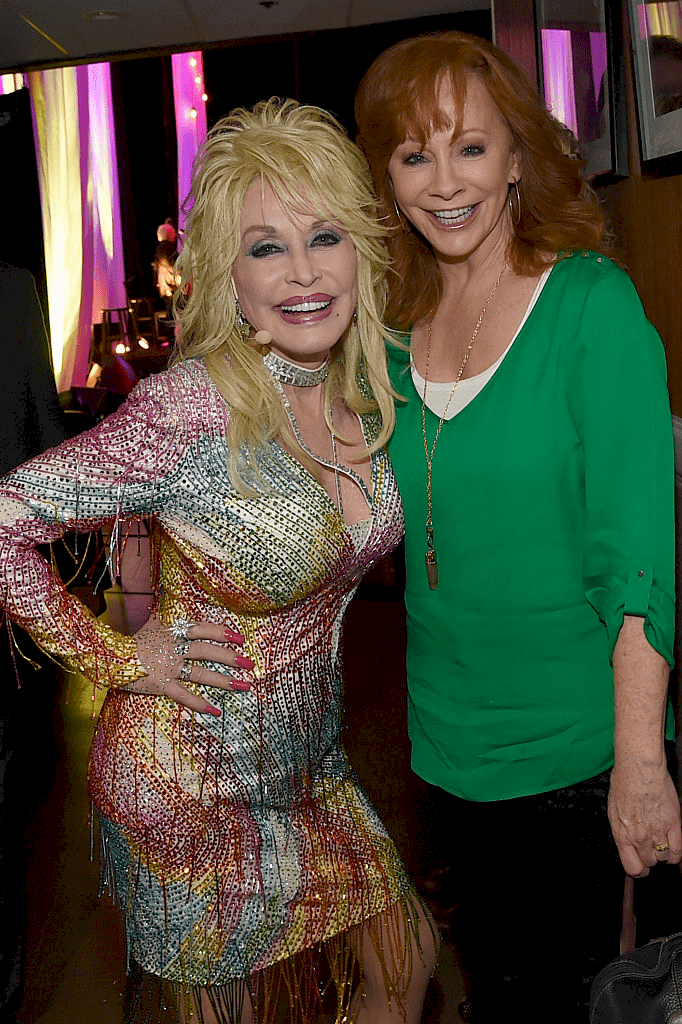 ---
HOW TO NOT FALL DOWN THE RABBIT HOLE OF FAKE NEWS?
Considering that false articles are not reserved for topics surrounding celebrities, it is important to check the sources of said articles, especially when the matter of the publication can have an impact on the person reading it. When it comes to articles about celebrities, the best option is to always focus on well-renowned publications.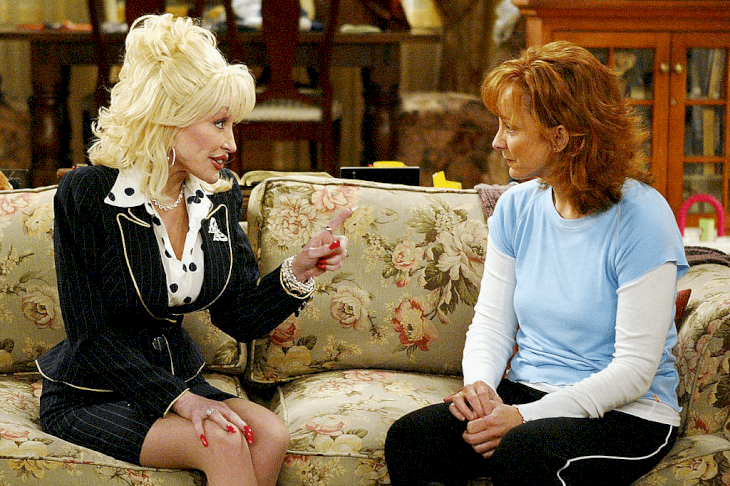 ---
FINALLY: THE QUEENS OF COUNTRY REMAIN FRIENDS
To conclude this story, the important thing to take away is that both Dolly Parton and Reba McEntire have accumulated a career of successes, and did so without being pitied against one another. In fact, their sisterhood friendship is something that we can only hope to see more and more within the industry.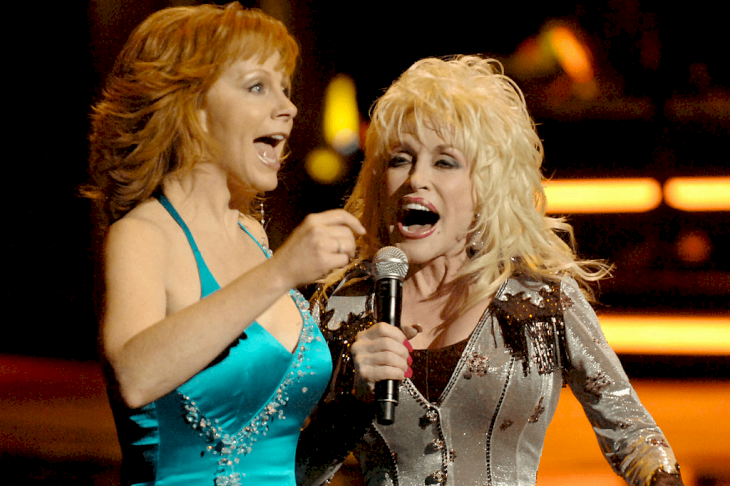 The time where "catfights", and turning women artists against each other, should be over by now, but unfortunately it isn't. Until the quality of the performers and their personalities are taken more into consideration than any "drama" or "feud", then we won't truly be doing justice to them. 
What is your opinion on this story? Do you think that this feud was real or just a creation from the tabloid? Let us know in the comments what you think about this and be sure to share this story with your country-loving friends! 
ⓘ The information in this article is not intended or implied to be a substitute for professional medical advice, diagnosis or treatment. All content, including text, and images contained on, or available through this ENG.AMOMAMA.COM is for general information purposes only. ENG.AMOMAMA.COM does not take responsibility for any action taken as a result of reading this article. Before undertaking any course of treatment please consult with your healthcare provider.