Dolly Parton's Mother: The Woman That Made Her Who She Is
Dolly Parton has become a country music icon and her mother was one of the most important people in this process. Being considered Dolly's first musical influence, Avie Lee Owens Parton did an excellent job of raising and inspiring her daughter to become who she is today. In this article, we will go over who Dolly's mother is and look at how she impacted her life.
---
THE MOTHER OF A STAR
Dolly's mother is called Avie Lee Owens Parton and she was born in South Carolina on October 5, 1923. Avie married Robert Lee Parton in 1939, and together they have twelve children, six sons, and six daughters. You can only imagine how difficult it is to raise a dozen kids, but she managed to do it wonderfully!
Avie's children, Willadeene, David, Coy, Dolly, Bobby, Stella, Cassie, Randel, Larry, Estel, Freida, and Rachel, were raised in Sevier Country, Tennessee. Managing a financially struggling household is hard, but Avie Lee did everything she could to ensure that her children would have a wonderful childhood, always with food on the table.
---
SURVIVING ANY CHALLENGE
Avie and Robert were sharecroppers, and while it was not always easy to feed all the mouths in the family, they did the best they could with the means they had. Robert also did some hunting in order to bring food to the table, and both tried to ensure that their kids had enough growing up.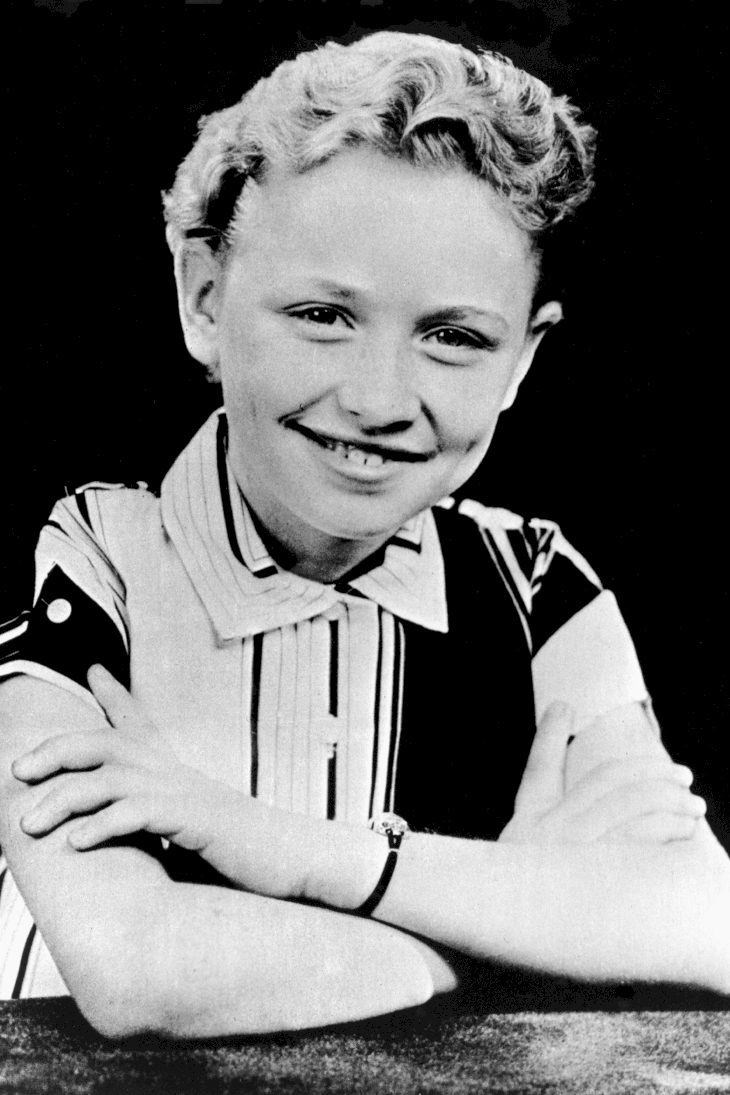 "We always made jokes and said we didn't even know we were poor till some smart-aleck up and told us," Dolly Parton told TODAY back in 2015. "We didn't have any money, but we were rich in things that money doesn't buy. You know, like love and kindness and understanding."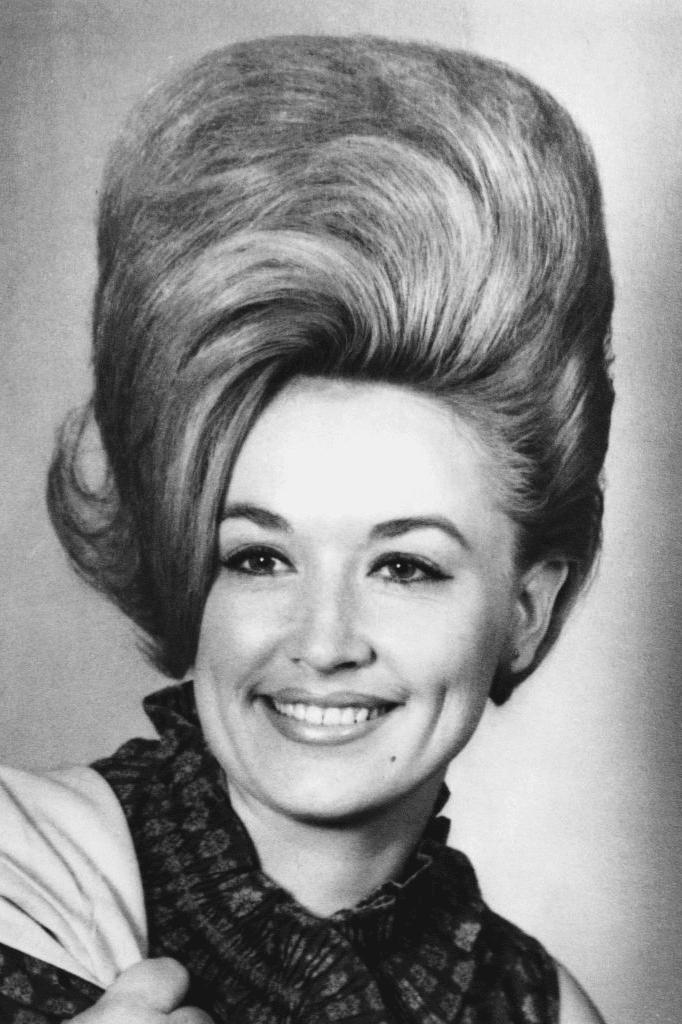 ---
DOING THE BEST SHE COULD WITH WHAT SHE HAD
Being a mother of twelve, Avie did everything she could to support her family, from caning food, caring for their health, and providing them with all the love she could give. In order to ensure that their kids had fun in poverty, she would often tell them that they would be having "stone soup" for dinner.
The children would go out looking for the perfect stone for their soup and once they returned mother Avie would examine the stones and comment them on their merits. She would choose the stone that belonged to the child she felt needed a little extra loving that day, and add it to the soup after carefully cleaning it.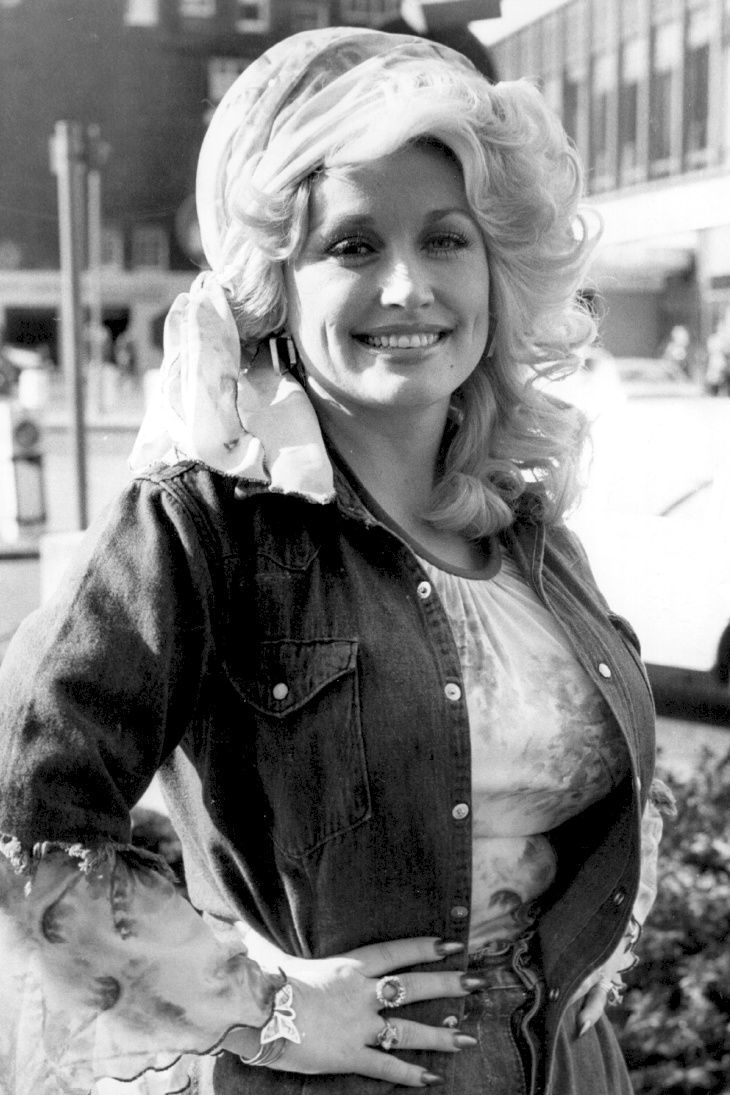 ---
MONEY WOULD NEVER BE AN ISSUE TO HER CHILDREN
While the family was poor, Avie made sure that her children would have everything they needed, even if that meant she would be the one providing them with it. Recently, Dolly has shared a story about the time that she had an accident and her mother sewed her toes back, as they didn't have money to see a doctor.
"I had jumped across the fence, onto a broken Mason jar, and cut three of my toes," Parton recalled. "Just my little toes on my right foot — almost off. And they were just kind of hanging there. So they grabbed me up and all. [Her father and siblings] they had to hold me down."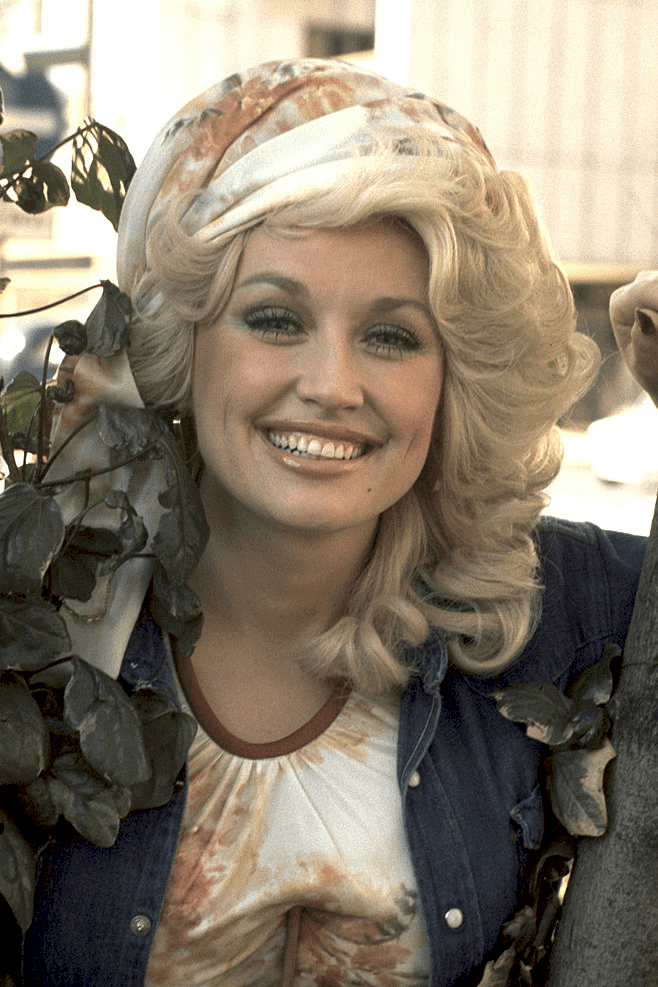 ---
BEING CRAFTY AT SOLVING PROBLEMS
"Mama, she put cornmeal — now, you're a doctor, you might know — I think the cornmeal was to absorb the blood," Dolly Parton described on Dr. Oz's show back in 2017. "They put kerosene on it for antiseptic and mama took her sewing needles — she used to make our quilts and stuff."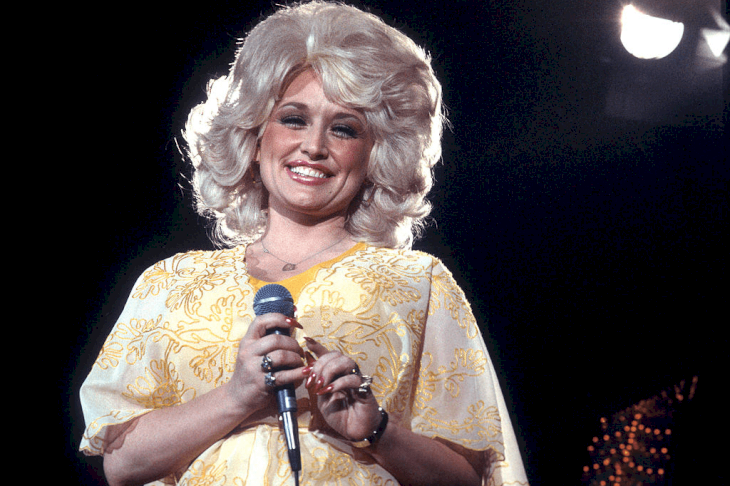 Dolly Parton continued explaining to Dr. Oz that "she literally had to sew my toes back on. But they worked, and they healed, and I'm still walking on them!" It might seem outrageous nowadays, but a mother makes do, and at that time Avie's quick thinking and reacting probably saved Dolly's toes!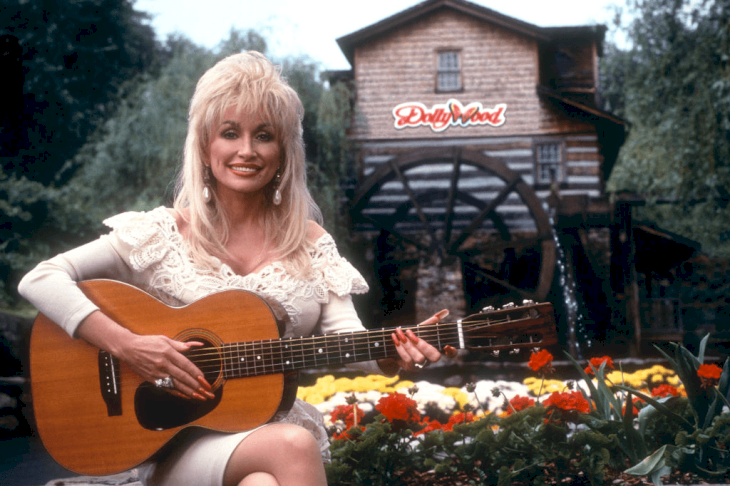 ---
DOLLY'S MOTHER WAS ALSO CRAFTY WITH HER GIFTS
Dolly wrote a song to her mother, who immortalized her love for family, called "Coat Of Many Colors", which describes Avie's handmade gifts to her children. This one in particular refers to a patchwork coat made from scraps of fabric, and her mother's humbleness was a major inspiration for Dolly's life.
These little gifts, that were made with a heart full of love, have taught Dolly the lesson of seeing the real value of things, be them small or big. According to Dolly's book, "Dolly: My Life and Other Unfinished Business", Dolly mentions what happened to her after releasing the song about her mother.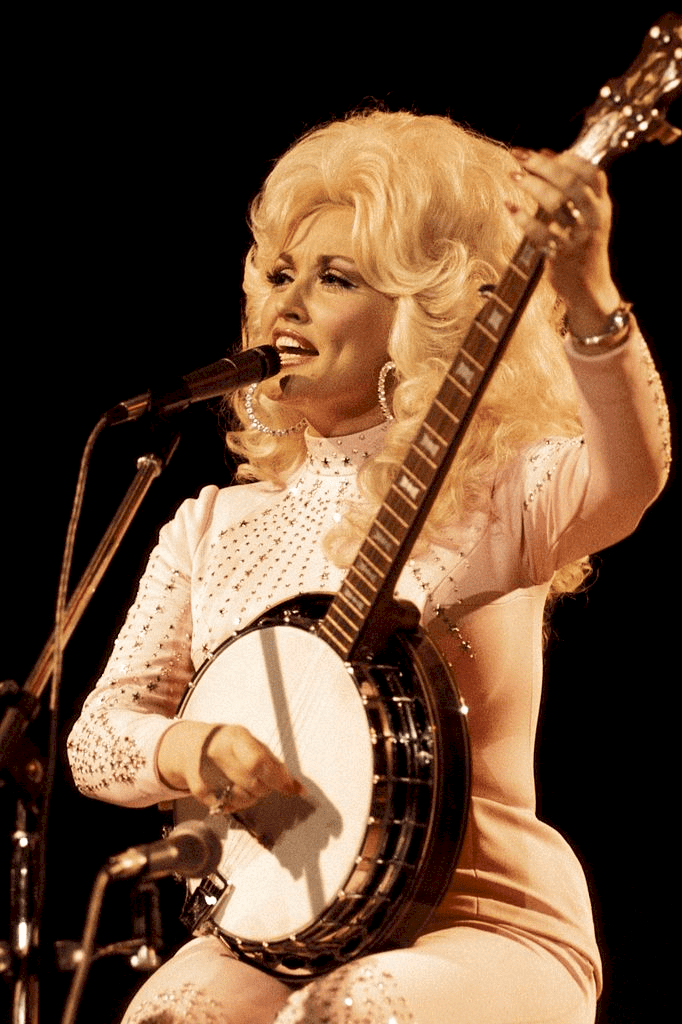 ---
REPAYING HER MOTHER FOR THE LOVE
"After the song had become a hit and had done so much for my career, I wanted to go back home and repay Mama for all the love she had sewn into my coat," Dolly wrote in the book. "I said, 'Mama, let's go to Knoxville. I'm going to buy you a ... coat.'"
"Mama is the type of person who is somewhat uncomfortable about somebody making her an offer like that. At first, she came back with a joke: 'I don't want to have to start wearing them…'", she continued explaining about her mother's reaction to the offer.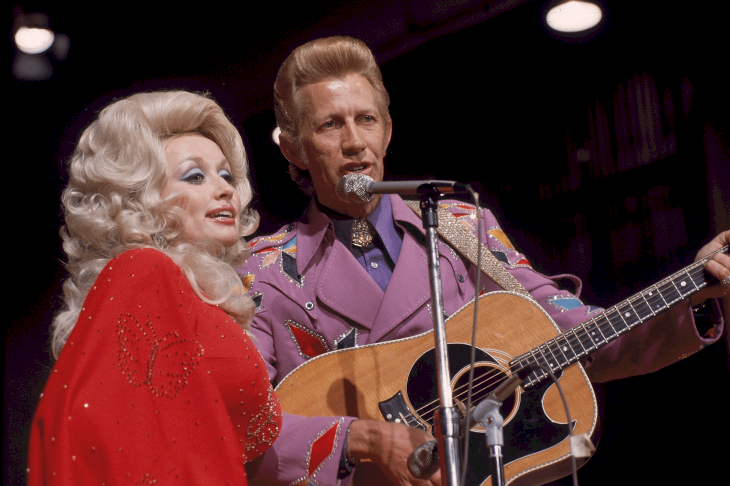 ---
DOLLY'S HUMOR COMES FROM HER MOTHER
In the book, Dolly explains that her mother "Then she took on a more serious tone as she said, 'Shoot! Where would I wear a ... coat…to a pie supper? Give me the money instead.' So I did." However, even though this is Dolly's most famous song about her mother, it was not the first one.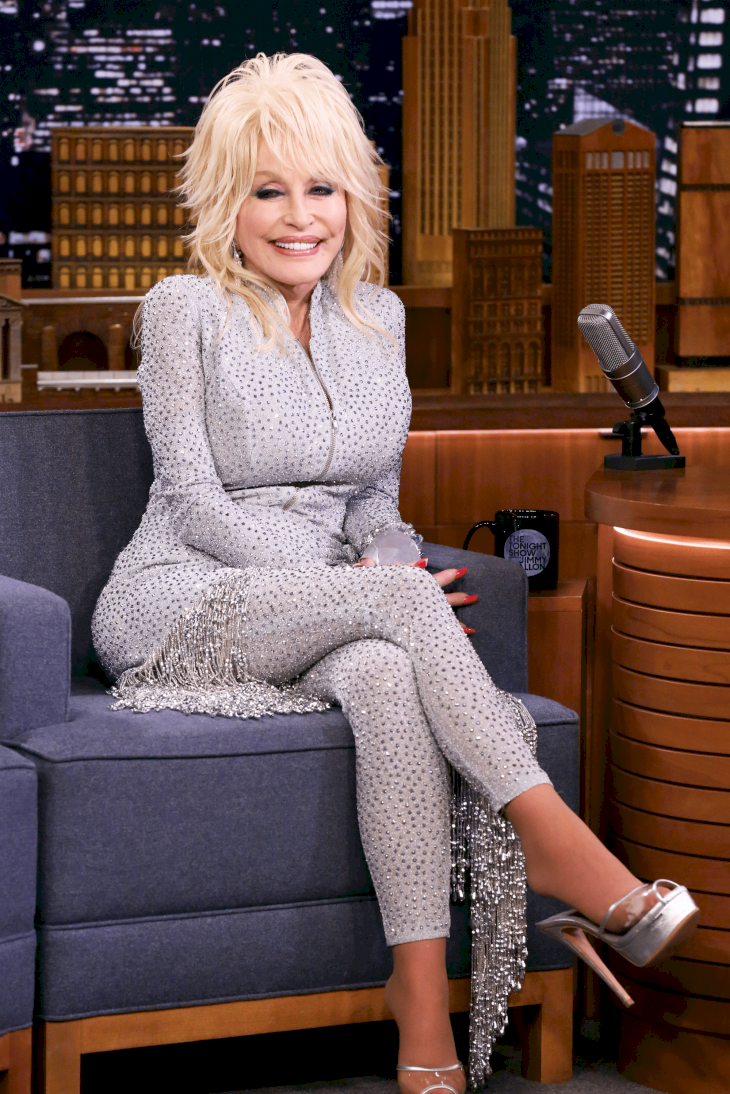 ---
"LITTLE TINY TASSELTOP"
The first song that Dolly Parton ever wrote was also inspired by a handmade gift from her mother. Even before she could read or write, Dolly composed the song "Little Tiny Tasseltop", that refers to a corncob doll with corn silk hair that her mother once made for her.
While playing with the doll, Dolly started singing the song as she composed it, and her mother quickly wrote down the lyrics of what would be Dolly's first song. But this is just one example of how caring and loving Avie was for her children, and how much she wanted them to feel special.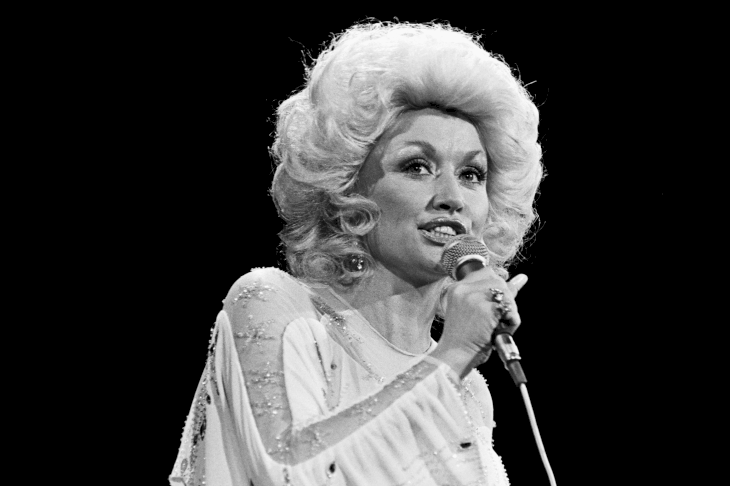 ---
THE LEGACY OF AVIE
As a poor mother of twelve, Avie did all she could to ensure her children would have all they needed, but especially love. And this love will forever be remembered by those who follow the life of Dolly Parton and the testaments she makes to her mother's struggles to give her and her siblings the best life she could.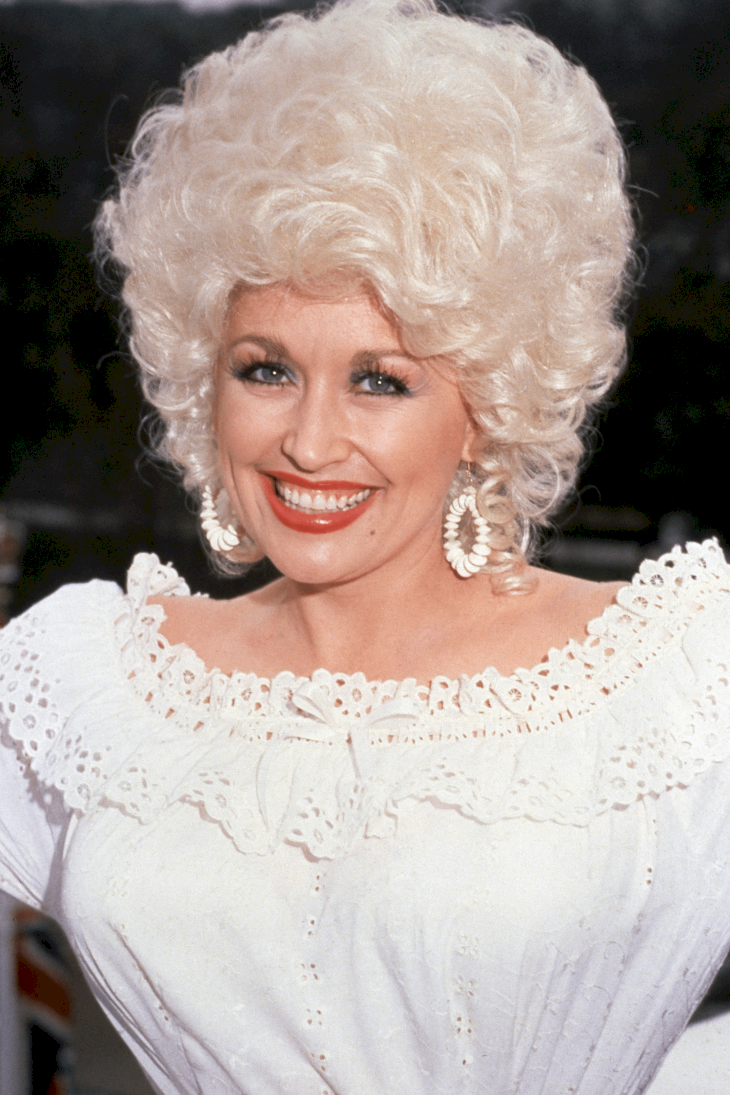 Dolly and her mother had a wonderful relationship, which was also represented in the movie named "Coat of Many Colors". This display of emotional connection, family love, and mother-daughter connection is something that will forever be present when Dolly sings the song, and that is also why it was hard for her to perform it after her mother died.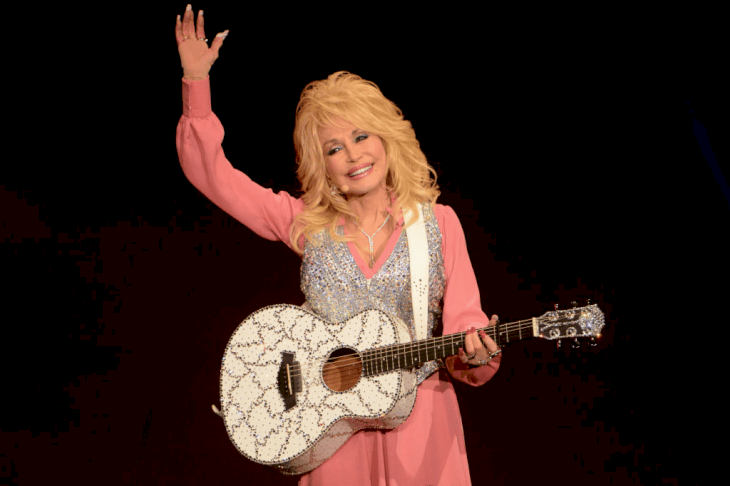 ---
HOW AVIE'S PASSING IMPACTED DOLLY
Avie passed away in 2003, and since then Parton has confessed how difficult it was to deal with her mother's death. She mentioned to WENN that "When she passed away I could not sing that song for probably three to six months without crying when I was singing it."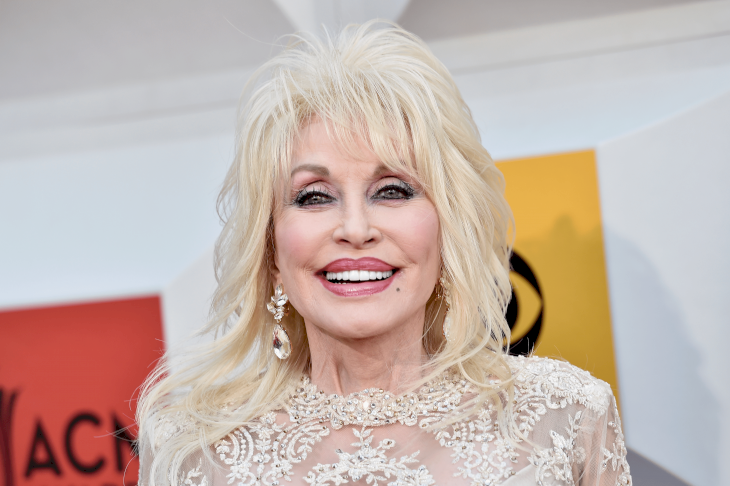 "Seriously, I could not sing that song without thinking of everything my momma had ever done to make us all feel loved." Dolly also admitted that even now she sometimes finds it hard to perform the song, and will often remove it from the setlist in case she feels very emotional on the day of the performance.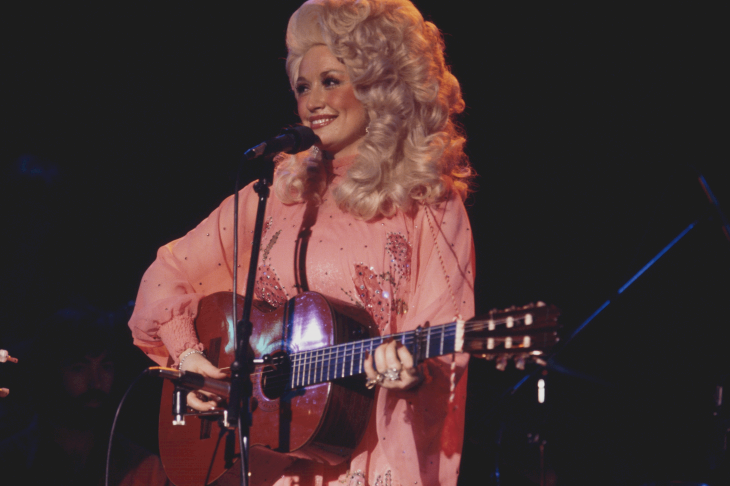 ---
HAVING A LONG LASTING CONNECTION TO HER MOTHER THROUGH ART
Dolly has admitted that the song "Coat Of Many Colors" still has a strong impact on her life and emotional state, even saying that "Every time I sing that song it depends on what kind of place I'm at in my life."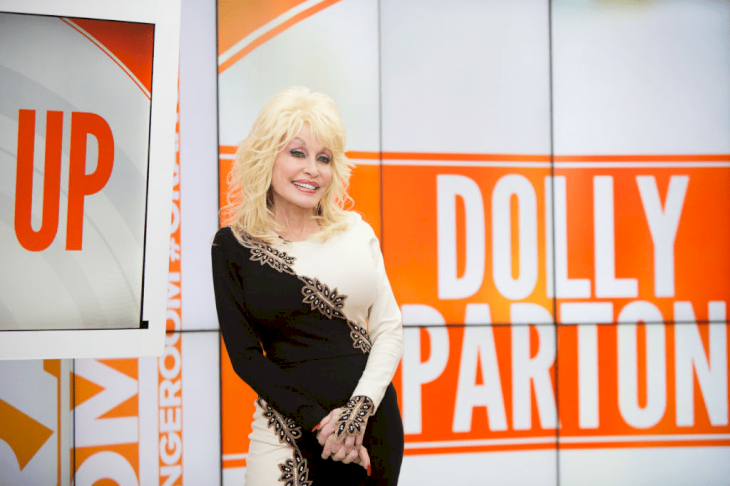 The country star has also confessed that, when the movie by the same name was completed, she requested to have a private screening, as she knew how emotional it would be for her. "We just cried our eyes out," Parton said about when she and her sister Stella watched the movie.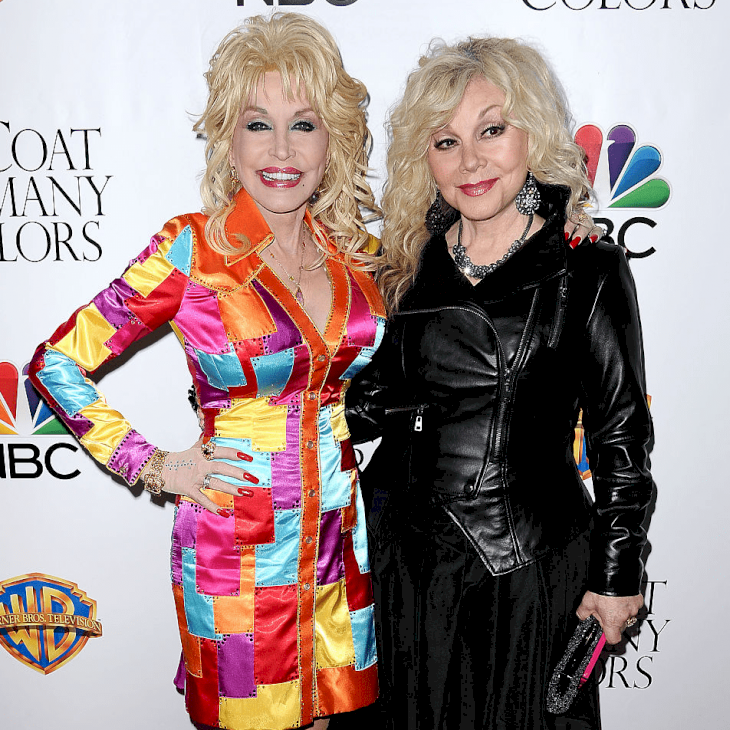 ---
HER MOTHER IS STILL PRESENT 
During Mother's Day, Dolly used social media to make a beautiful post to all the mothers in the world, saying "I don't have my mom here anymore, but I wrote a beautiful song about her that I thought might fit everybody's mama," she wrote.
"Some of us are lucky enough to have our mom's still, some of us have moms in nursing homes, some of us are lucky enough to still be living at home with our mamas," the post continued, explaining how Dolly believes that having a mother is one of the best things in the world.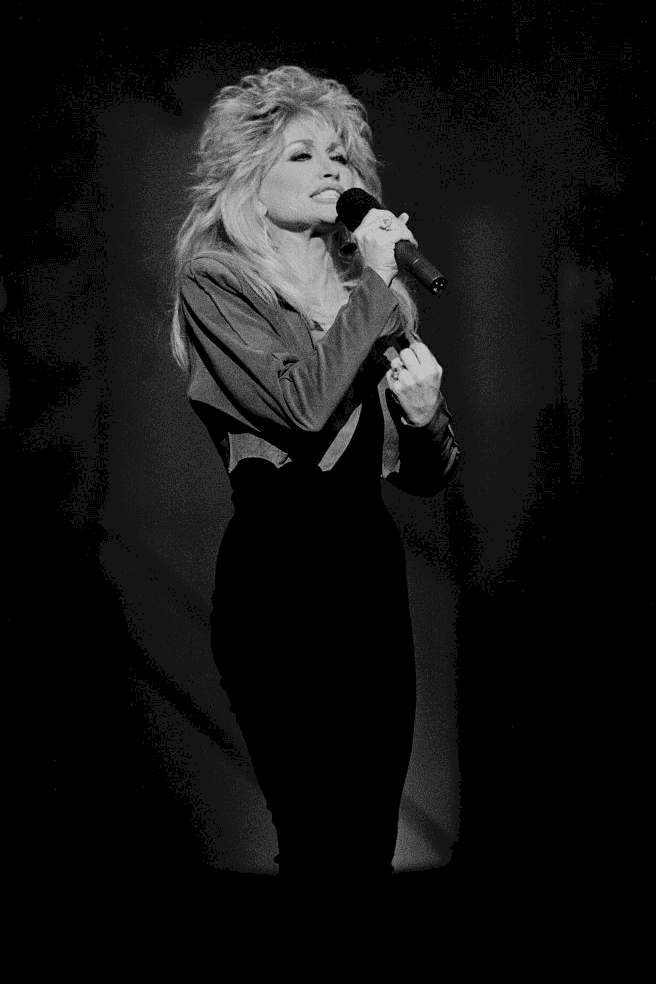 ---
DOLLY OFTEN RECALLS HER CHILDHOOD WITH CANDOR
"It was always my wish to do something great for my family. I loved my daddy and my mama. My daddy always drove a truck. I bought my daddy a big blue truck, and he was always so proud of that," Parton commented about giving back to her family.
"He never would trade it in. He kept it. The truck is still very much in the family today. Daddy's gone now, but I still have the truck. It's on some of the property that I bought that daddy used to own," adding that her nieces and nephews play with the truck nowadays.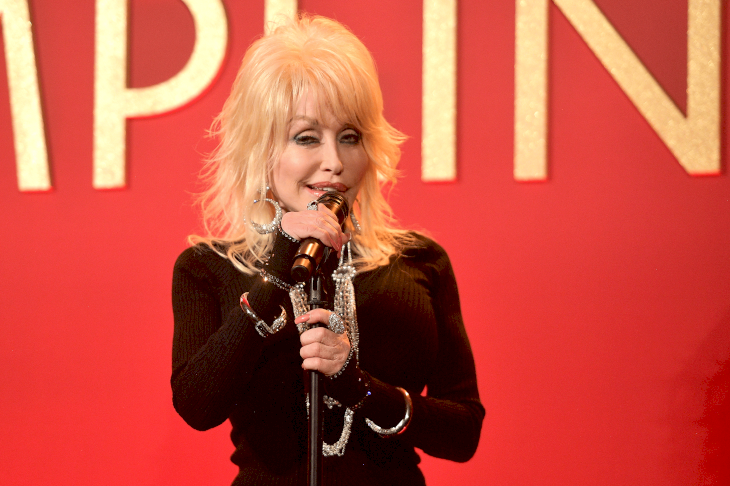 ---
THE COUNTRY STAR IS PROUD OF WHAT SHE ACHIEVED
"That same year, I bought my mama a Cadillac," Dolly Parton recalled. "Of course, I traded hers in every few years, and she was so proud of that. The last one was a gold Cadillac. That went back to me when Mama passed on."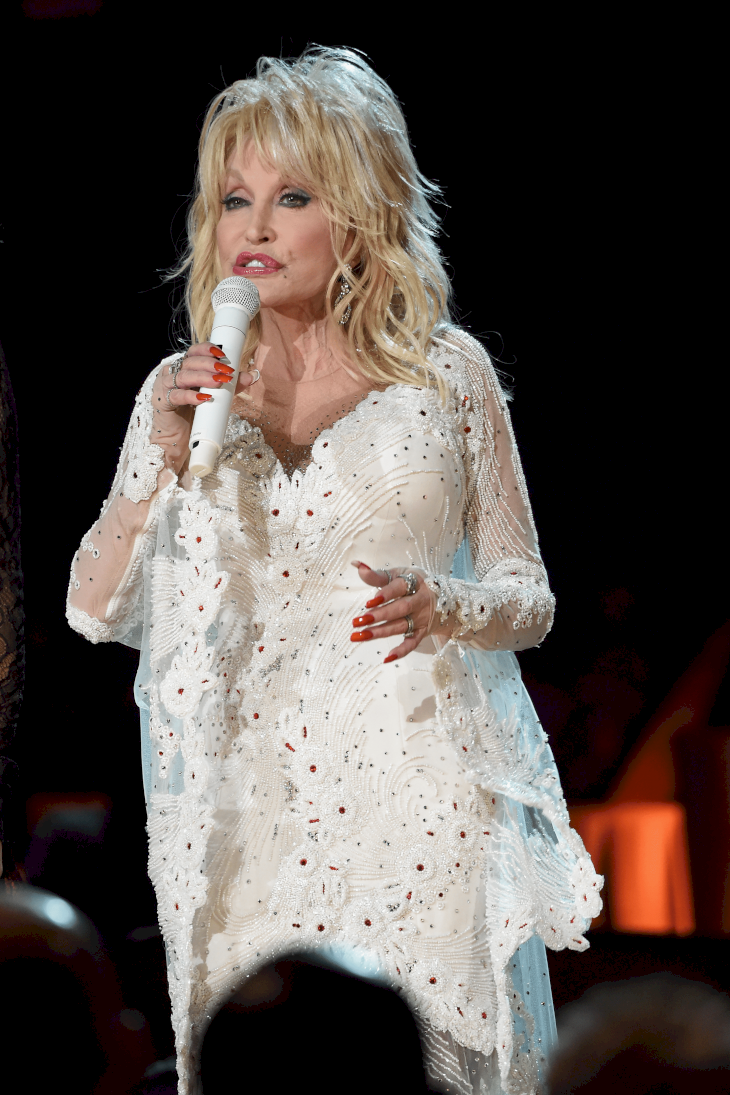 "I wouldn't take nothing for it. My husband drives it a lot. Because it was Mama's car, and I still drive it some, I call it the 'Dolly-Mama.' Everybody knows not to mess with the Dolly-Mama because that was such a precious thing. I was always proud that I could do for my family when I started making some money."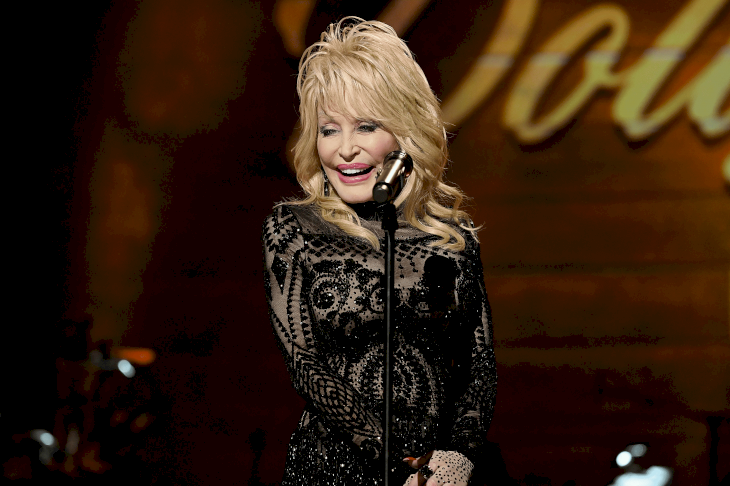 Dolly Parton is a country music icon today, but she wouldn't be here without her family, and especially not without the positive influence that her mother had in her life, and still does to this day, even after passing. Do you have a good relationship with a family member that reminds you of this one? Let us know in the comments and make sure to share this story with your friends!
ⓘ The information in this article is not intended or implied to be a substitute for professional medical advice, diagnosis or treatment. All content, including text, and images contained on, or available through this ENG.AMOMAMA.COM is for general information purposes only. ENG.AMOMAMA.COM does not take responsibility for any action taken as a result of reading this article. Before undertaking any course of treatment please consult with your healthcare provider.