Get to Know Michael Jordan's Kids and Romances
Having the Last Dance which features Michael Jordan on our Netflix screens seems to be a saving grace that took away some boredom. However, the ten-part documentary is still not enough to cover Jordan's life. They missed showing off his romances and kids, so right here, we'll provide these details for you!
---
ONE OF THE MANY GAMES HE PLAYED
One can't think about basketball and not also remember Michael Jordan. Of course, the NBA's global success today wouldn't have happened if not for him. Here's a trivia though, MJ not only plays basketball, he also plays baseball… and well, he has a history of playing with his girl's feelings. It's just inevitable for him to have faults as well.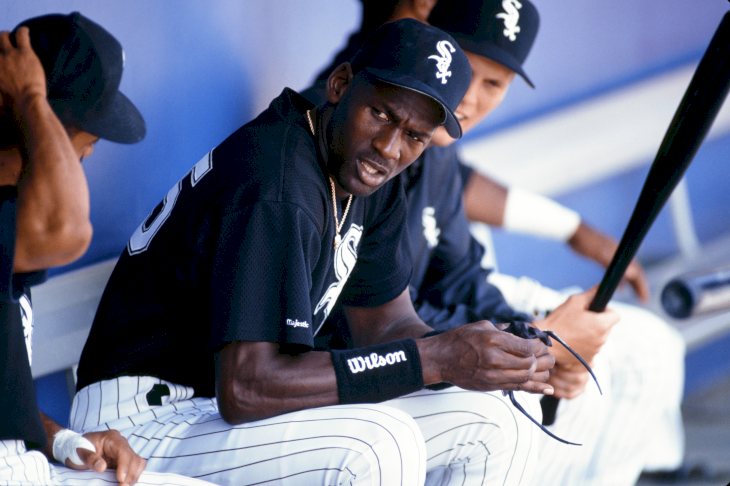 ---
He was married to his first wife for 17 years and they already shared 3 kids, but their relationship was rocky due to his infidelities. His marriage could've been saved because his wife gave him so many chances and they always reconciled. However, the final straw came when a woman he had an affair with attempted to blackmail his now ex-wife.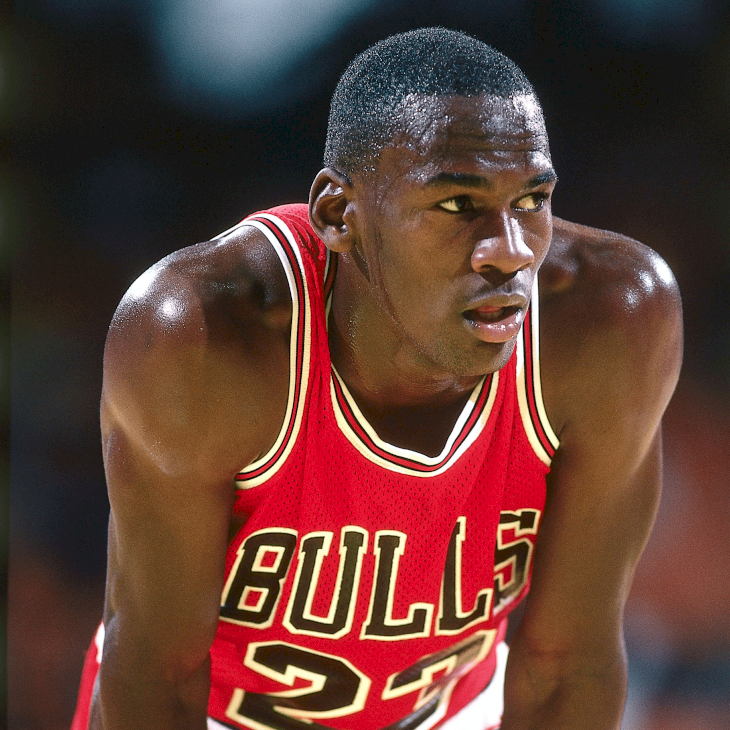 ---
MEETING THE FIRST LADY
It was in 1985, just a year after Michael was drafted into the NBA, that he met his first wife, Juanita Vanoy. She was a loan officer from Chicago, and they were introduced to each other by a mutual friend. After the Bull's game, they had their first date at Bennigans restaurant, and they just clicked right away.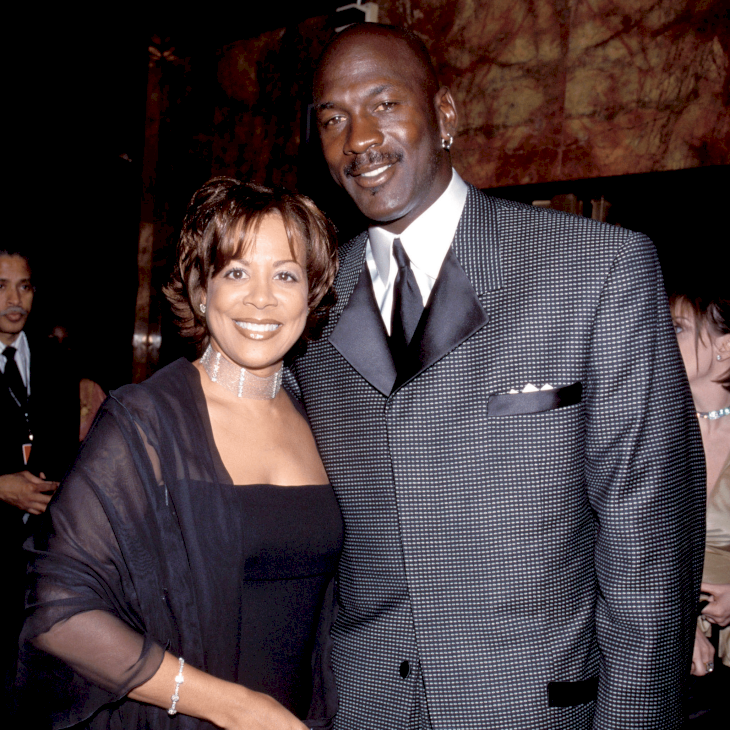 ---
They got engaged in 1987 as Jordan proposed to her on New Year's Eve. The big day happened 2 years later in Vegas. However, being engaged to Jordan was not easy for Vanoy because there was an instance that almost ruined their whole relationship, it happened just before they tied the knot.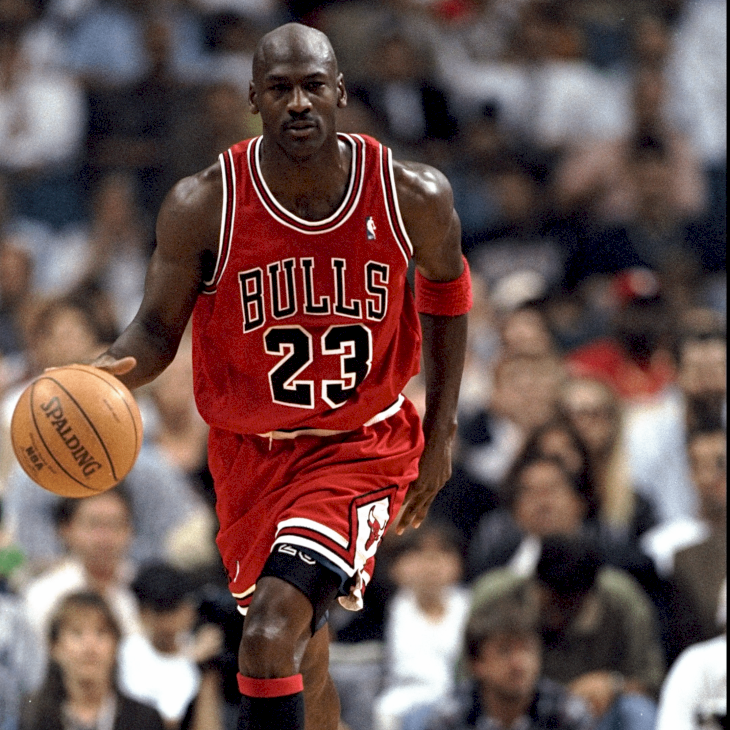 ---
SCANDAL BEFORE THE VOWS
Though Jordan had many affairs, the duration of their 17-year marriage was scandal-free and even their marriage is as quiet as possible. However, things got really blurry in 1998, just sometime before the wedding. Vanoy gave birth to Jeffrey Jordan at that time and it seems like Jordan could not believe that the child was his.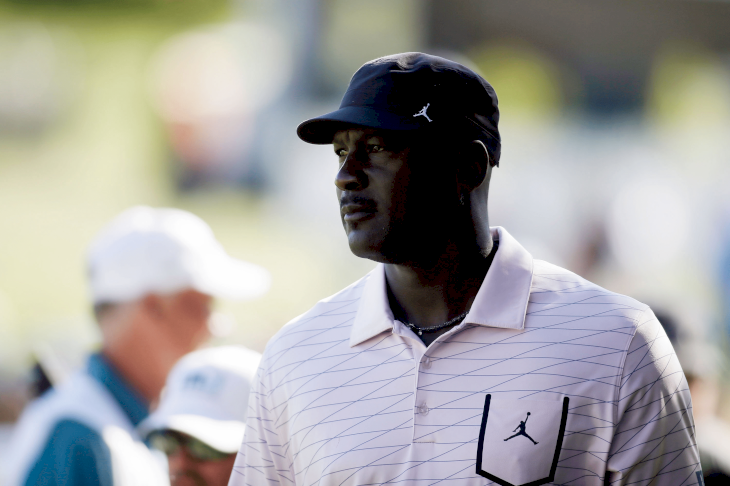 ---
So, what happened next is that he ghosted his soon-to-be wife and his newborn baby. "She told me she was pregnant, unwed, and that the father of the child was Michael Jordan," Michael Minton, Vanoy's attorney said. "She felt she could not get Michael's attention or cooperation or response without the retention of a legal representative."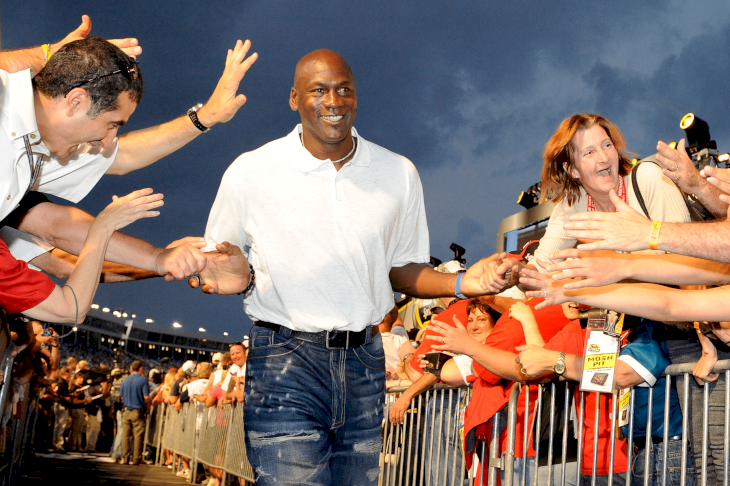 ---
START OF THE MARRIED LIFE
Eventually, Michael Jordan admitted his paternity to little Jeffrey and the wedding pushed through. They exchanged their vows at the Little White Chapel in Las Vegas in November 1989. "I'm happy. It was a big move getting married," Jordan said at the time according to The Washington Post. "It helped me mature."
---
LAWSUIT FOR AN AFFAIR
The couple lived happily for some time and after a year, they welcomed their second son Marcus in 1990 and their first daughter in 1992. However, in 2002, Karla Knafel filed a lawsuit saying that she had been promised $5 million as hush money to remain silent about her affair with Jordan, and she alleged that was carrying his child.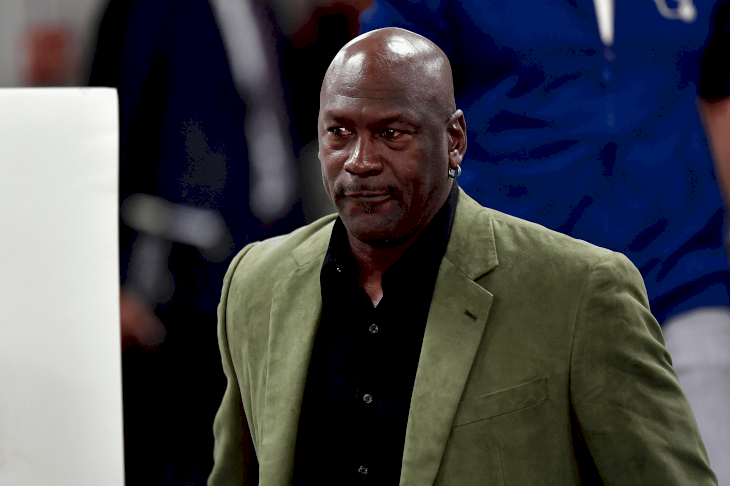 ---
He admitted the affair and he paid the aspiring actress $250,000 to get out of it and maybe that's one of the reasons why Juanita filed for divorce in 2002, citing irreconcilable differences. However, the lady was quite forgiving for she withdrew her application a month later as the couple made a final attempt to stay together.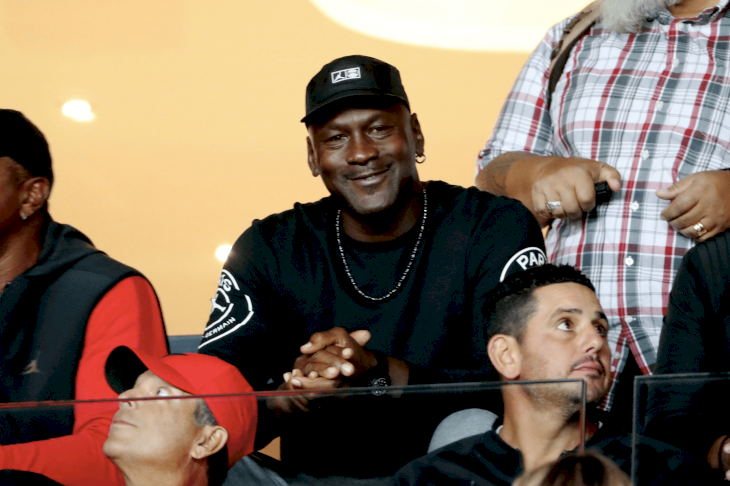 ---
THE MOST EXPENSIVE SPLIT
Well, they worked things out for 4-5 more years, but the many cases of Jordan's gambling and infidelities may have taken its toll on his wife for they announced in 2006 that they mutually agreed to divorce. "Michael and Juanita Jordan mutually and amicably decided to end their 17-year marriage," the couple's lawyers said in a statement in December 2006.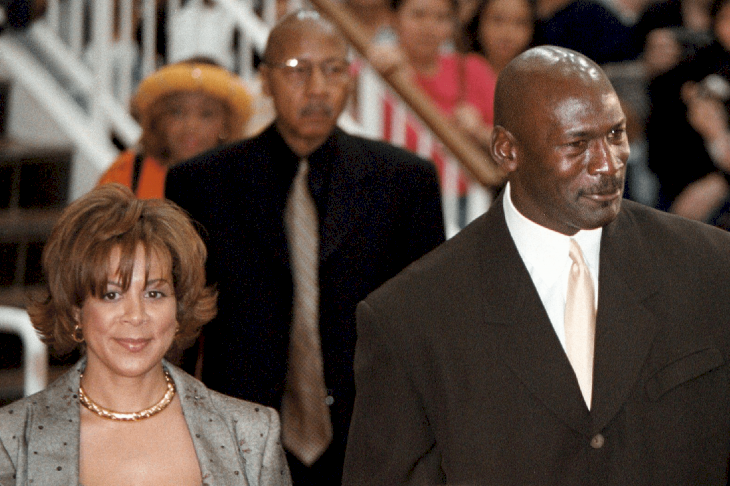 ---
Vanoy received a divorce settlement of $168 million in 2007 and it was one of the biggest divorce settlements at the time. Their friends were shocked about the split, and one of them said "I'm shocked and disappointed that their marriage didn't work. They clearly communicate." Oh, well, their problem wasn't just communication after all.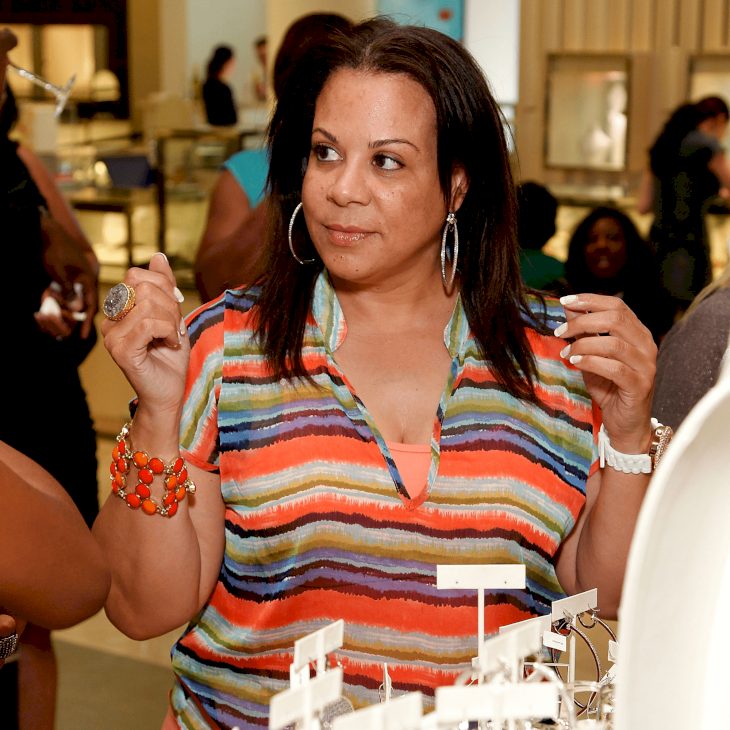 ---
JEFFREY MICHAEL JORDAN
Jordan and Vanoy's eldest son was 18 when they finalized their divorce. No matter what happened between his mom and dad, however, the young man wants to follow in the footsteps of his father and he also loves to play basketball. He did play, but not professionally. He played for the University of Illinois and the University of Central Florida when he was in college.
---
He is currently working for the Nike Jordan Brand. He says, "I conceptualize and test new technologies, trends, platforms...to enhance the marketing power and the cohesiveness of our marketing campaigns. My job basically is to answer the question, 'How can we utilize cool, new, exciting digital trends to tell our brand stories?'" He married Radina Aneva in 2019.
---
MARCUS JAMES JORDAN
Just like his big brother, Marcus also loved playing basketball. Well, maybe its really in their genes. He also went to the University of Central Florida where he played basketball too. Now, he is a successful businessman who runs his own company named Trophy room which sells unique Jordan-inspired sneakers and fashion.
---
JASMINE MICKAEL JORDAN
This youngest of Vanoy and Jordan's kids may not be playing basketball but she is more than aware of their father's impact on the sport. She joined Syracuse University to study sports management (uh, yeah, genes again!). There she met Rakeem Christmas who is now her husband. They have a baby Rakeem Michael and he's Michael Jordan's first grandson.
---
TAKING ANOTHER SHOT AT MARRIAGE
Jordan met his second wife just a year after that divorce with Vanoy was finalized. They said it was love at first boogie for they knew each other at a dancefloor of a Miami club in 2007. After over a year, they moved in with each other and it was not until 2011 that Jordan popped the question.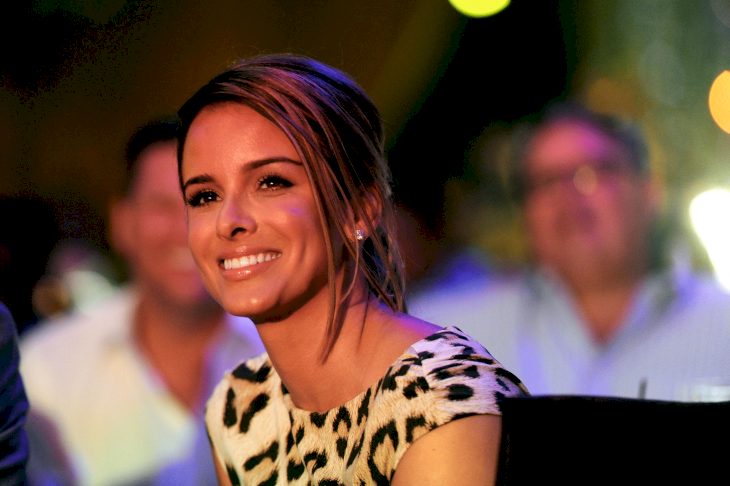 ---
Jordan and Yvette Prieto were married in an ultra-lavish, star-studded, and secret ceremony in April 2013 with 300 family and friends as guests. Music was a big part of the event and it also came as no surprise when it was reported that the guest list included Usher and Robin Thicke. The ceremony is said to have a multi-million expense list.
---
JUST SOME SORT OF PRECAUTION
Michael Jordan is surely not making the same mistakes twice for he clearly learned his financial lesson. Before tying the knot with Prieto, he made sure that they'll first sign a prenuptial agreement that states that each will get to keep whatever assets they bring into the marriage.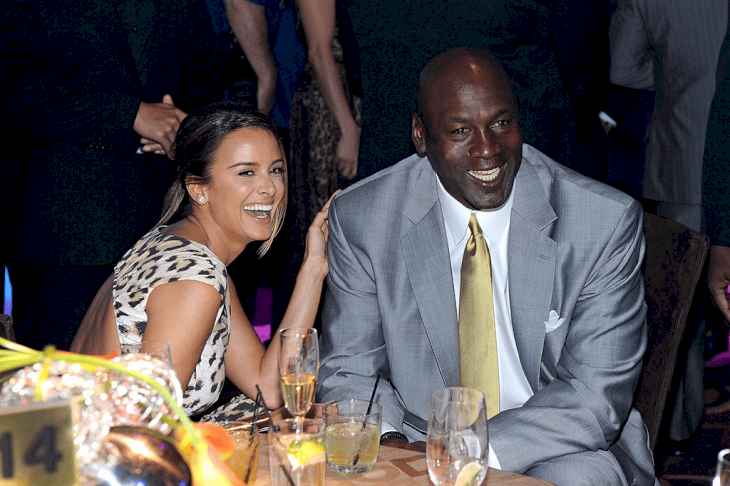 ---
If Jordan and Prieto will ever divorce, she will receive $1 million for every year that she remained married. If the couple splits up after 10 years, Prieto gets $5 million for every year they stayed together. Well, it's still a small amount compared to what Juanita Vanoy received.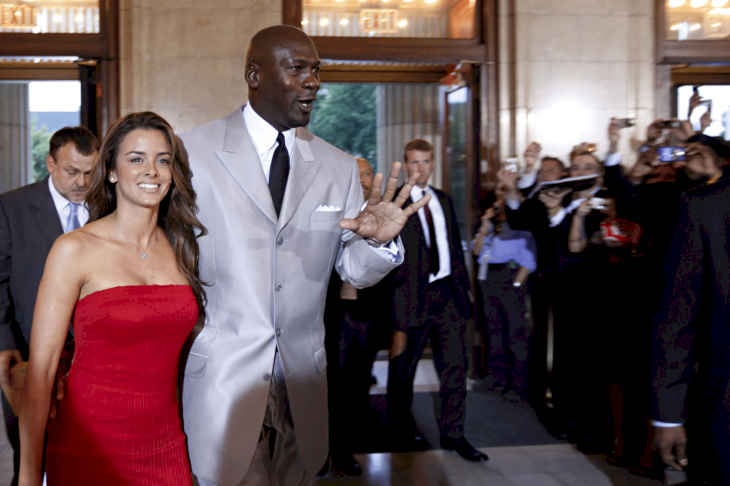 ---
NEW KIDS OF THE BASKETBALL KING
Just several months after the wedding, the couple announced that they were expecting a baby. But then, what came out in February 2014 is a set of twins. Ysabel and Victoria Jordan are only 6 years old as of writing and they're living with their parents in their home in South Florida. They're not that exposed to the public as they're still young.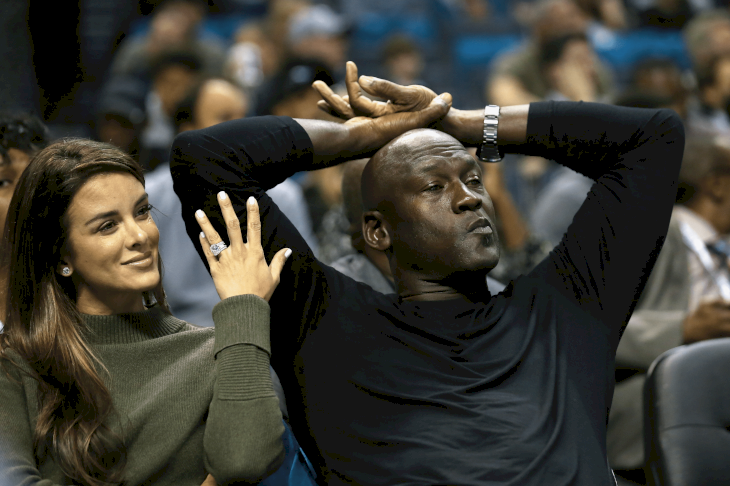 ---
THE LAST DANCE DOCUSERIES
To summarise and celebrate Michael Jordan's successful career in sport, ESPN films and Netflix collaborated on a docuseries called The Last Dance that centers around the legends' final season with the Chicago Bulls. The documentary features behind-the-scenes footage from the Bulls and interviews from NBA stars such as Scottie Pippen, Dennis Rodman, and Phil Jackson.
The Last Dance aired from April 19 to May 17 2020 on ESPN and from May 23, it aired on Netflix. The docuseries was an immediate hit and received an extremely positive response from viewers, fans, and the sports community. Jordan was applauded for his creativity, his star power legacy, and humanity.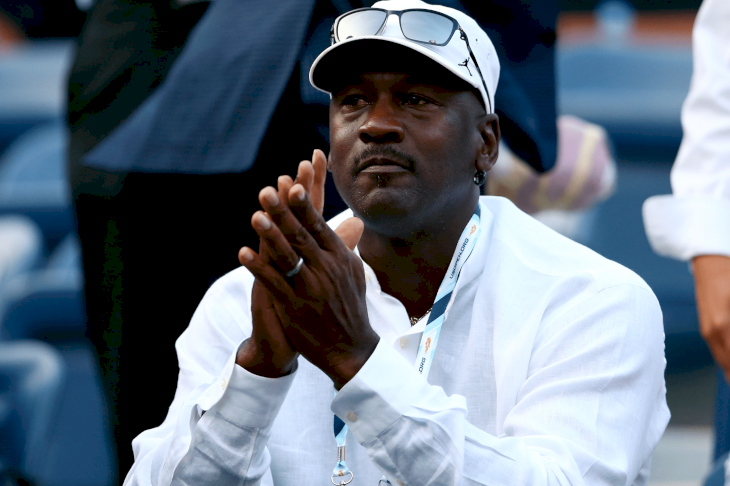 Michael's children sat down in an interview with NBC News and his daughter Jasmine Jordan commented on when she realized her dad was a superstar: "I was 10 or 11 years old when I finally just googled him trying to understand why everyone was so obsessed... it definitely took a minute for it to hit me."
As for seeing a different side to her father through the documentary, Jasmine said: " I always knew he was competitive... but seeing that in him and what he had to do, it's been incredible and even now it's motivating to watch."
---
THE DOCUSERIES OMISSION KEEPS COMING UP
Viewers of the docuseries Last Dance just can't help but critic the part where Michael Jordan's ex-wife who was the one around at the time that most of his success stories happened, was never shown or mentioned on the show. It's just a bit disappointing that out of all that were interviewed for the docuseries, Vanoy wasn't asked.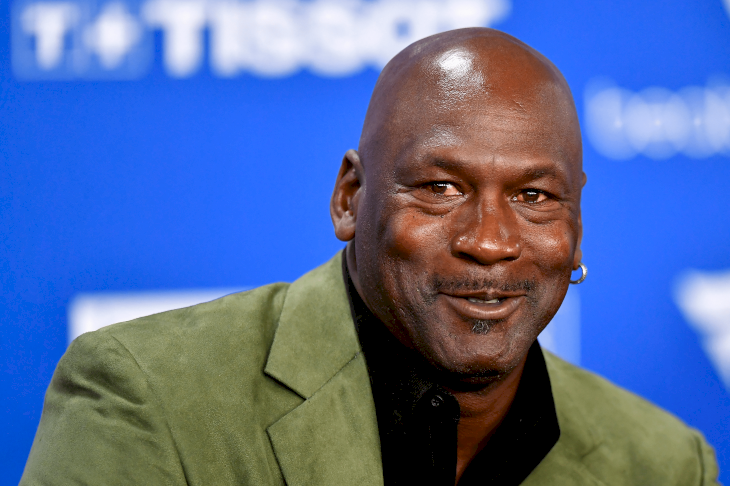 ---
Director Jason Hehir has a reason for this, however. "I wasn't interested in the opinion of any wife or kids in this," Hehir told The Athletic's, Richard Deitsch. "We had the storytellers we wanted, and I felt like we had the story covered from every angle." Okay, so maybe we should let the director just focus on his "basketball story".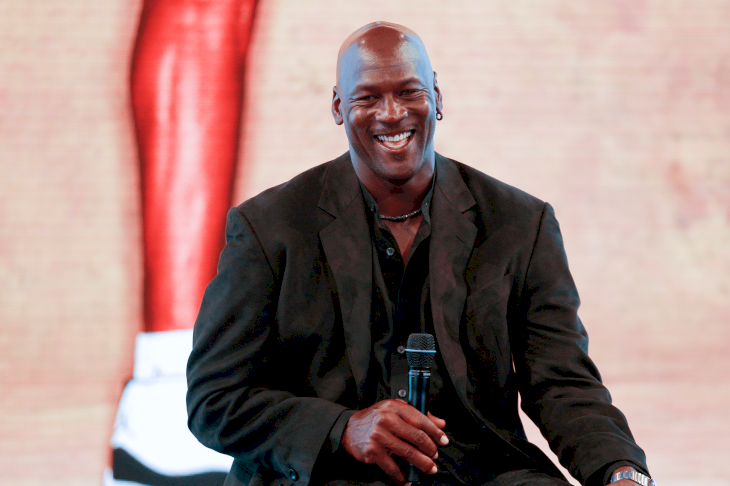 ---
LOVE OUT OF THE SPOTLIGHT
Yvette and Michael are now careful to keep their relationship lowkey, but they share some glimpses of their relationship from time to time. The supermodel wife of the basketball icon evidently shares his passion as they were once seen spending their time at basketball games and they were also spotted watching Charlotte Hornets play.
Though Jordan has the reputation of having many affairs and romantic partners, we hope for things to turn out differently between him and Prieto. May he realize the value of his new wife and twin daughters. The man will always be one of the basketball royals and we can't wait to see what he will do next! Leave us a comment and be sure to click the share button.