Jon Bon Jovi: The Family Man Behind The Band
Being best known as the founder and lead singer of the band Bon Jovi, there is much more to know about Jon Bon Jovi than this. With a career spanning 35 years, this iconic singer has brought rock to a new level and even made some appearances in movies and TV. But what is his family life like? Keep reading to find out everything about his wife and children!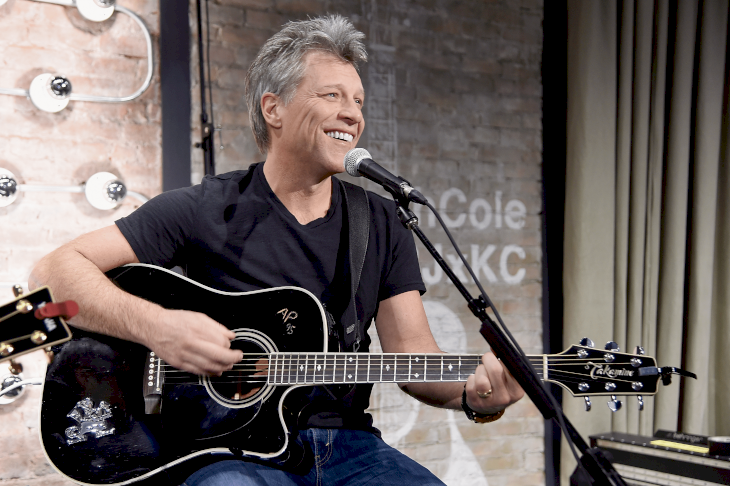 ---
JON BON JOVI: THE ICON
Born on March 2nd, 1962, John Francis Bongiovi Jr is originally from New Jersey. By the time he was 16, Jon's interest in music started developing, and he started playing in small clubs, being inspired by stars like Bruce Springsteen and the Asbury Jukes.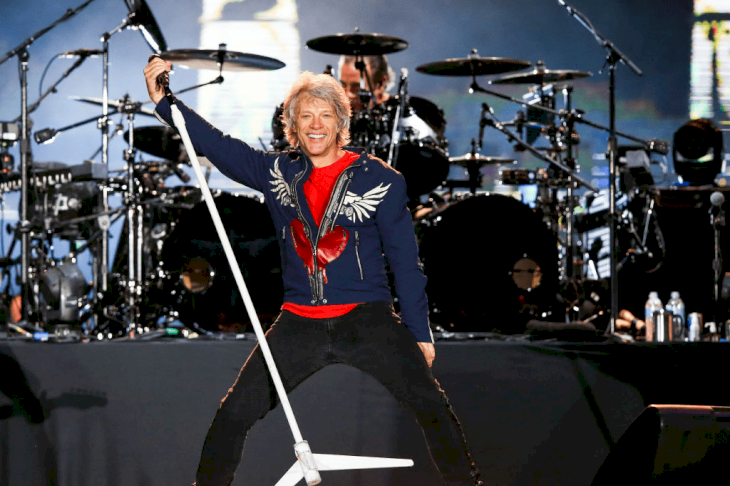 There is a point in everyone's lives where we think about all the possibilities of things we could be when growing up. In Jon's case, he was certain he would become a rockstar. During the 1980s he decided to put his plans into action and formed the band Bon Jovi, which quickly became popular.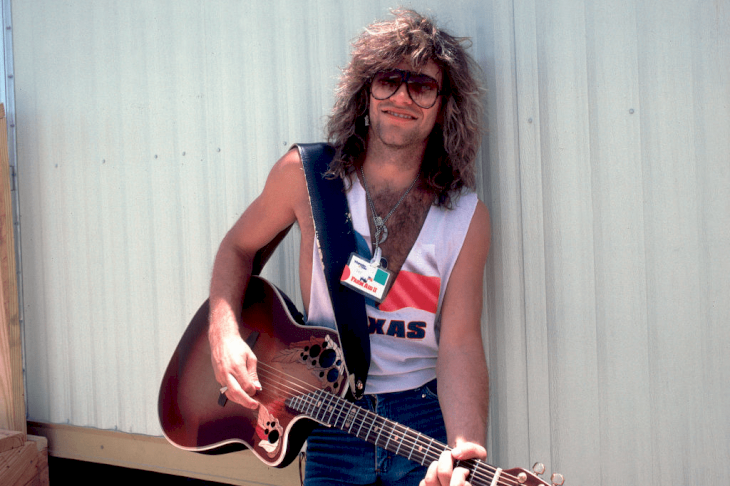 ---
LIFE BEFORE BON JOVI: HOW IT ALL STARTED
Before Bon Jovi was created, Jon was part of other bands, where he gained experience and developed his passion for music even further. During his time in high school, he met keyboardist David Bryan, and together they formed a band called Atlantic City Expressway.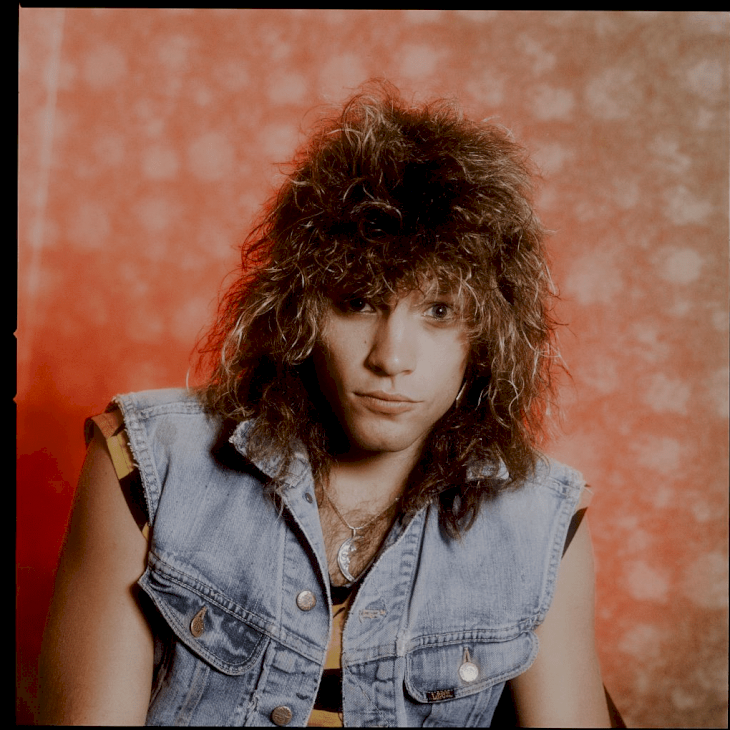 But this was not the only band that had the iconic Jon Bon Jovi as a member, as throughout the years he also performed with bands such as The Rest, The Lechers, and John Bongiovi and the Wild Ones. So, what path did Jon Bon Jovi follow that would lead him to where he is today?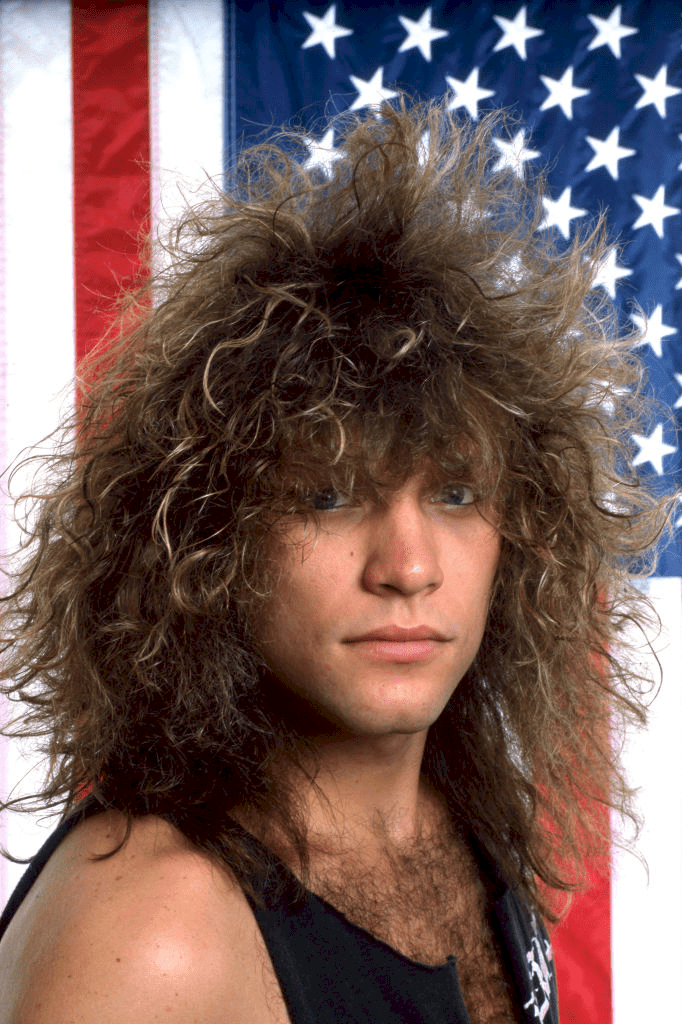 ---
THE FIRST SINGLE
The path for success started in 1980 when Jon recorded his first single titled "Runaway" with the help of his cousin. The song made its way to a local radio station and soon began to have frequent airplay, which allowed Jon to become known, and soon realizing that he needed to take action on this success.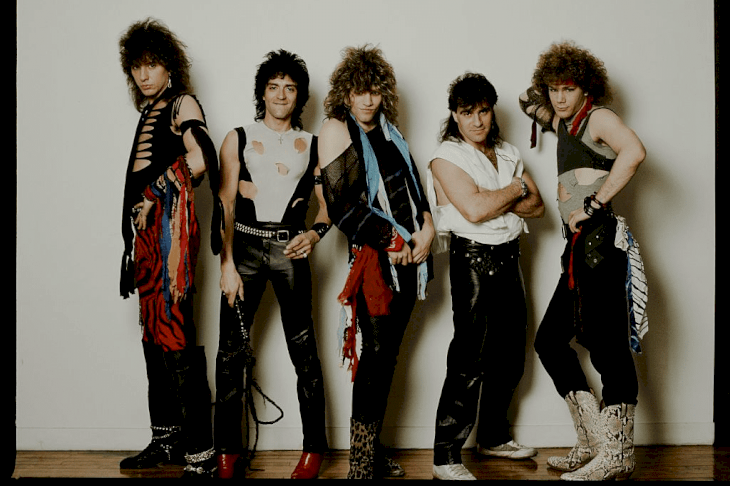 ---
BON JOVI: THE BAND BEGINS
Jon got in touch with his high school friend and bandmate David, who contacted Alec John Such, Tico Torres, and Richie Sambora. The five men started playing in small gigs, but in 1983 while performing in New York they caught the attention of Derek Shulman, who signed them to PolyGram.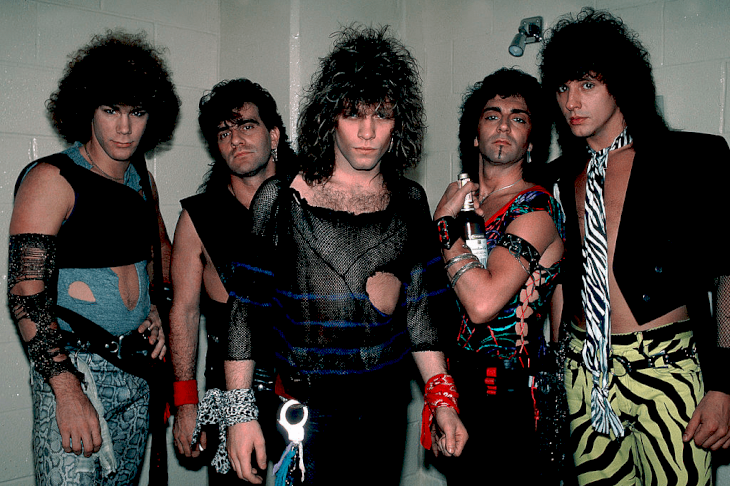 At the beginning of the year after, their self-titled debut album was launched, being filled with the band's signature power ballads, and quickly became gold. One year later, in 1985, Bon Jovi released their second album, titled "7800° Fahrenheit". This album was appraised by their fans, but the critics felt that it was lacking.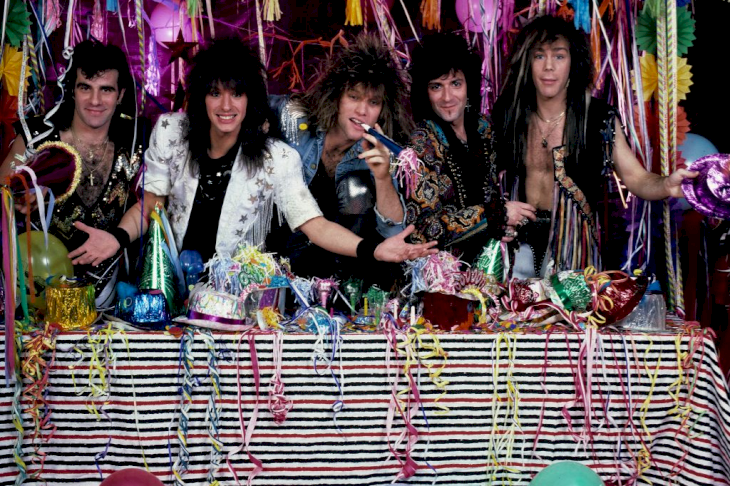 ---
FROM OPENING ACT TO A WORLD-WIDE SUCCESS
At the beginning of their careers, Bon Jovi was nothing more than the opening act for the big names of rock'n'roll. Bands like Scorpions, Kiss, and Judas Priest had Bon Jovi open up the concerts for them, and this allowed the then small band to quickly gather a legion of fans.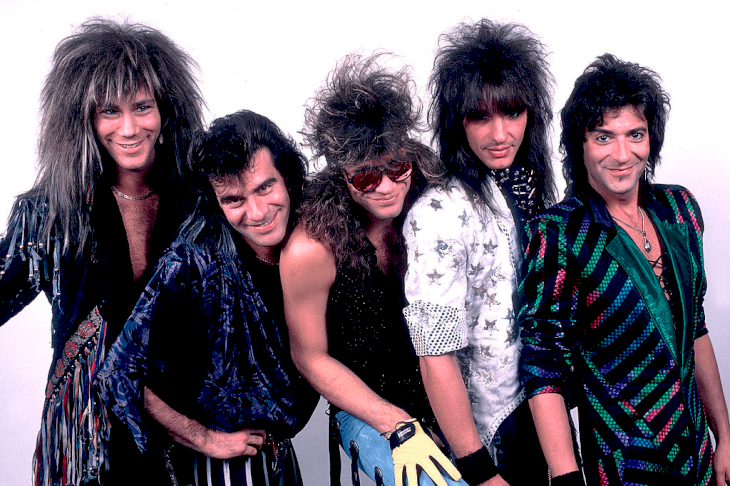 ---
SHOWING THE CRITICS HOW IT'S DONE
While the fans loved Bon Jovi's music, the critics had left mild reviews about their second album, but everything would change with the release of "Slippery When Wet". The band's third album went gold and platinum within six weeks of being released, counting with the famous songs "Livin' on a Prayer" and "Wanted Dead or Alive".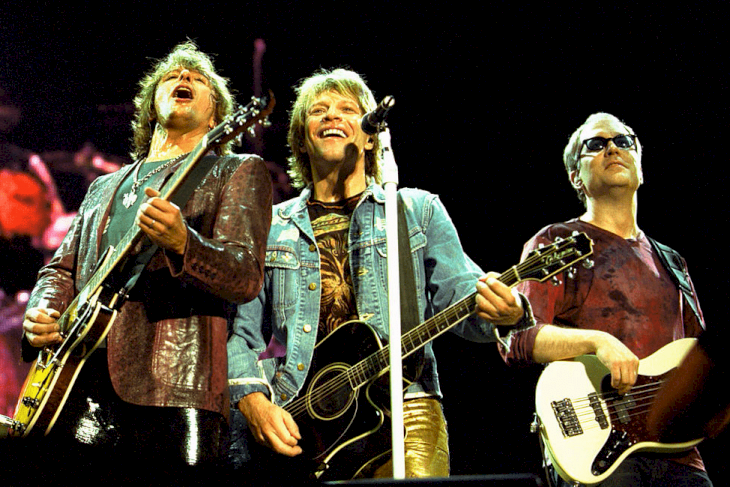 The album quickly rose to the top of the charts, and sold in excess of 14 million copies, reaching the same level as "Thriller" from Michael Jackson. In 1988, the band released another album, this time called "New Jersey", however just one year later they went into temporary retirement. This led Jon to focus on his solo career.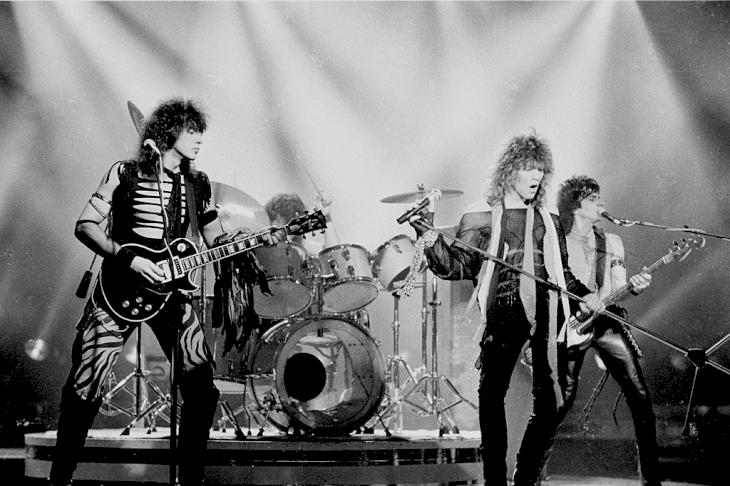 ---
HOW JON BON JOVI DEALT WITH THE HIATUS OF THE BAND
It was probably not easy to leave the band behind, but Jon made the best of it. After 1989, he took the screen by storm and made his first appearance in the movies with several performances in "Young Guns II". Not only was he changing his career, but he was doing great at it!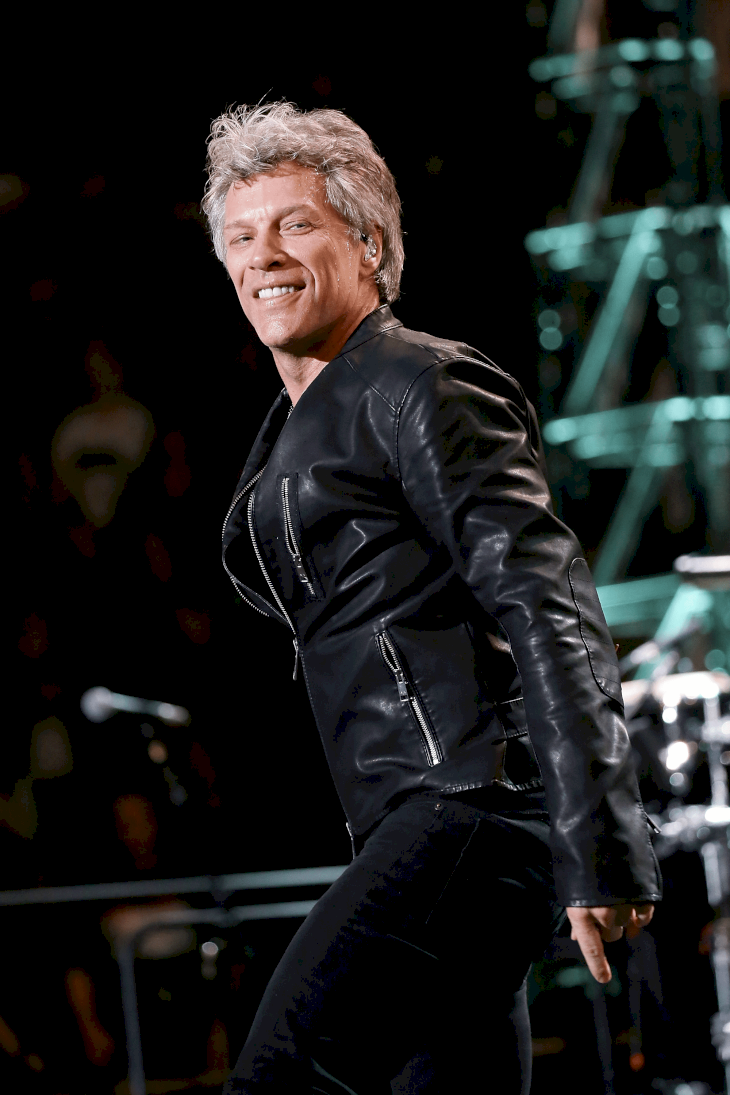 He won a Golden Globe for Best Song with the song "Blaze of Glory", which he created for the movie. However, he was also responsible for several other songs that were part of the score, such as "Billy Get Your Guns", "Miracle", "Blood Money", "Santa Fe", "Justice In The Barrel", "Never Say Die", and "You Really Got Me Now".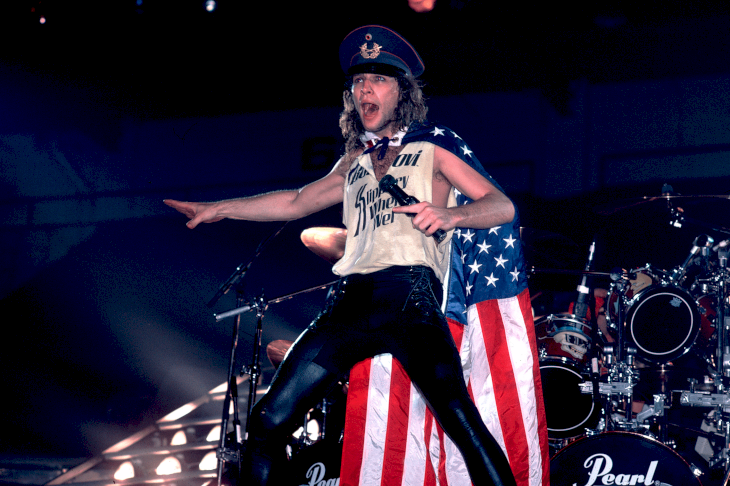 ---
FOUR YEARS PASS AND THE BAND RETURNS
1994 came along with great commercial incentives and Bon Jovi returned, thus releasing another album titled Keep The Faith, however, Jon would still continue his solo career as he was quite satisfied with the success he had so far. In 1997 he released his second solo album called Destination Anywhere.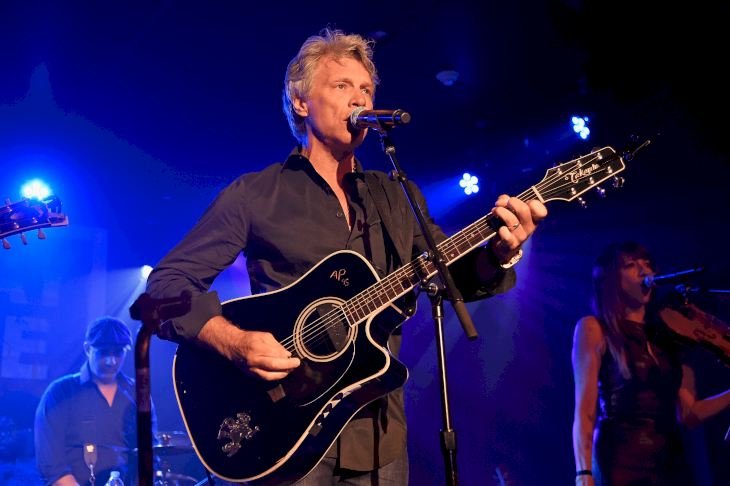 In 1999, Bon Jovi returned again with their album Crush, which was nominated for a Grammy Award for Best Rock Album. Three years later, their album Bounce quickly became Gold and Platinum in several countries across the world. So far, the band has released several records, such as Lost Highway, The Circle, and What About Now.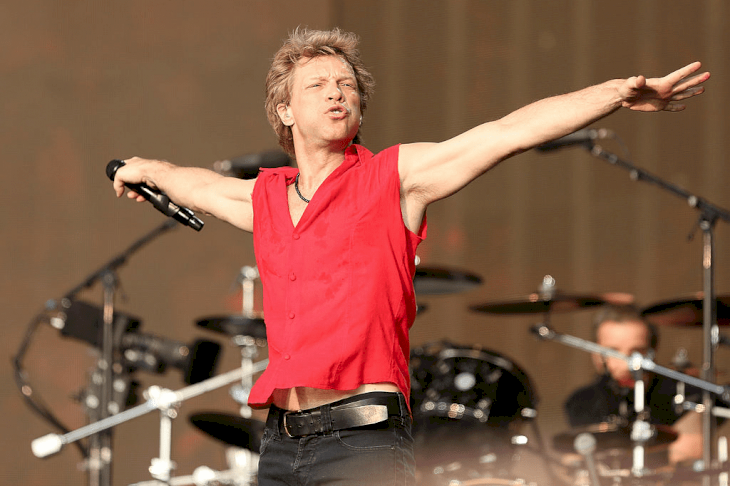 ---
THE AWARD THAT EVERY ROCK STAR DREAMS OF
The young sixteen-year-old Jon Bon Jovi probably never dreamed of this, but in 2017 he accomplished the dream of many rock stars across the world. After an impressive journey that led to millions of records sold, Bon Jovi was elected to be part of the Rock and Roll Hall of Fame.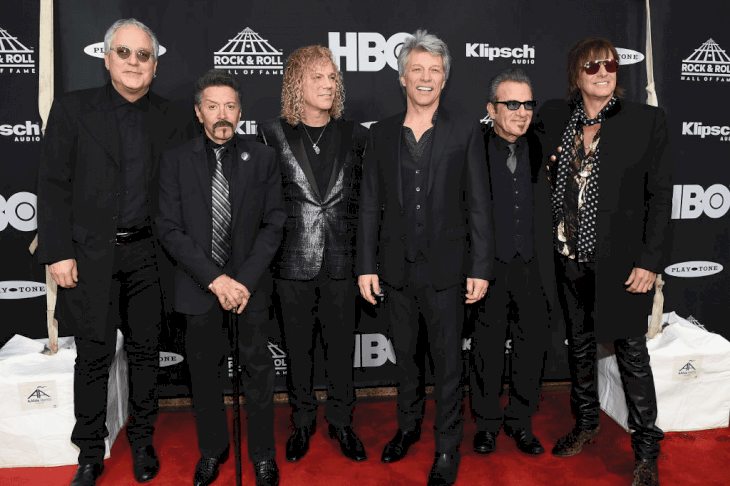 But this was not the end for the band, who have still not retired their instruments. In November last year, they released a new single titled Unbroken, and less than a year ago released a new album called Limitless. Ten days ago, Bon Jovi released yet another album called 2020. There is no stopping them!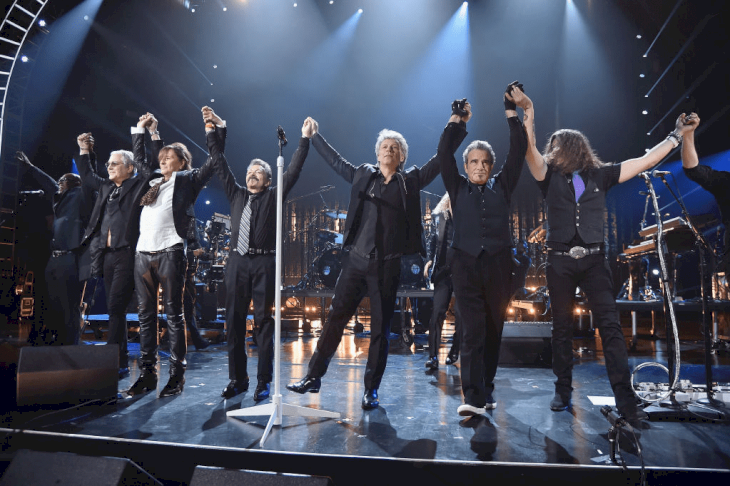 ---
JON'S ACTING CAREER: NOT EVERYTHING IS MUSIC
While his main focus was always his musical career, during the 1990s he also opted to take on new challenges in the acting world. He had starring roles in movies such as "Moonlight and Valentino", and "The Leading Man". Jon also took some roles in independent films, the most well-known being "Pay it Forward" and "U-571".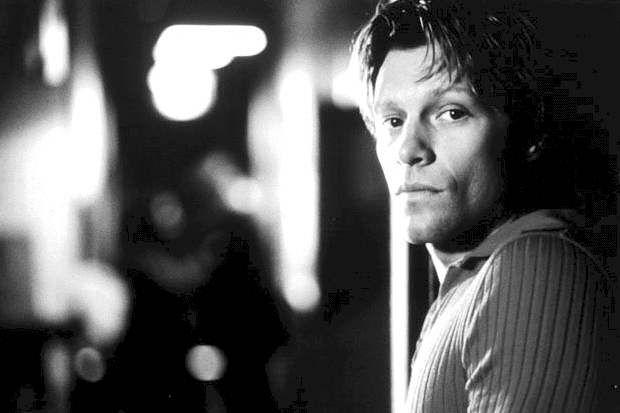 ---
BUILDING A FOUNDATION 
Fourteen years ago, Jon Bon Jovi created the Jon Bon Jovi Soul Foundation, which aims to help fund "innovative community efforts to break the cycle of poverty and homelessness". According to the website, the Foundation "has helped provide support for over 700 units of affordable and supportive housing in 11 states and Washington D.C., for thousands of people".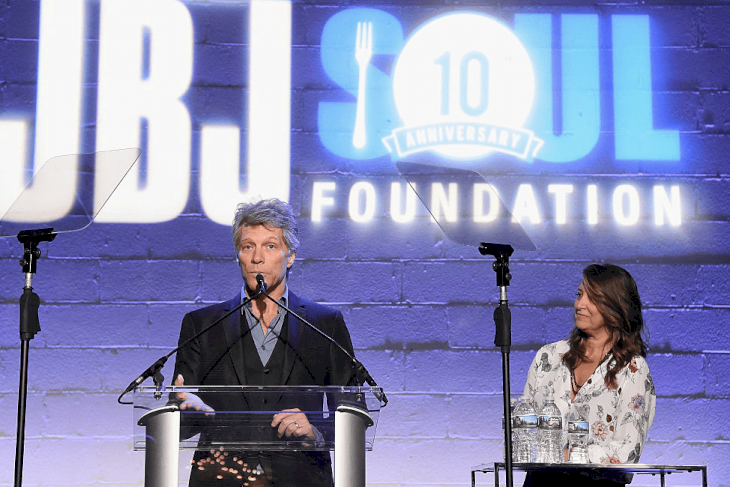 ---
BUT, WHAT ABOUT HIS PERSONAL LIFE?
Having been married for decades, Jon Bon Jovi and his wife Dorothea are still as in love as ever. He has opened up about how "mutual respect" and "working hard at it" have a strong impact on making their relationship work.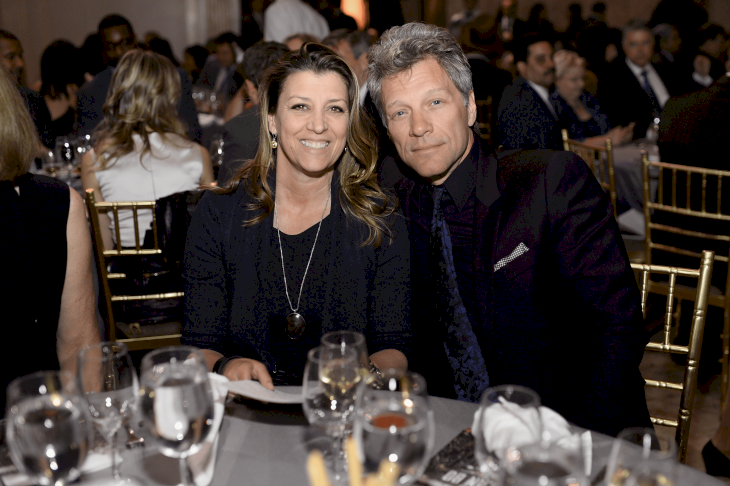 "Having grown up together and grown together. And we really like each other. We want to hang out," he shared about his wife on a publication of People, "I was immediately drawn to her from the minute I saw her - and that's never changed - 40 years ago." The couple met in 1980 while attending high school.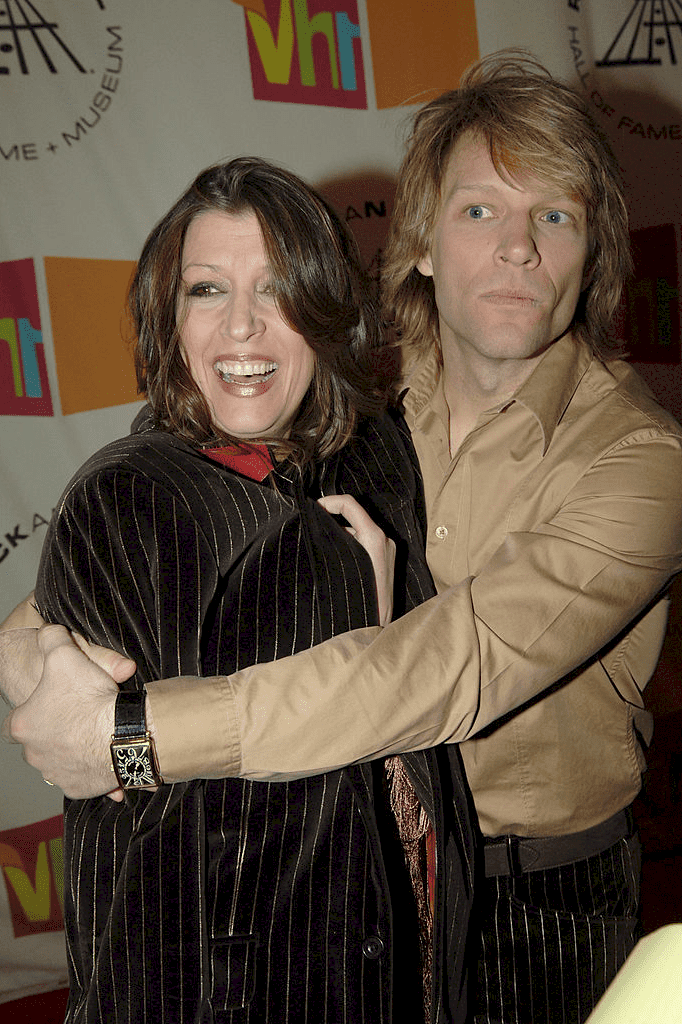 ---
WHAT DOES DOROTHEA HAVE TO SAY ABOUT HER HUSBAND?
The woman who let Jon Bon Jovi cheat off her in history class has opened up about her feelings, saying that "I always said I was good at spotting potential too. I have a gift." But his talent was not the only thing that she felt drawn to, gushing that "He's cute. I'm shallow. I'll admit it!"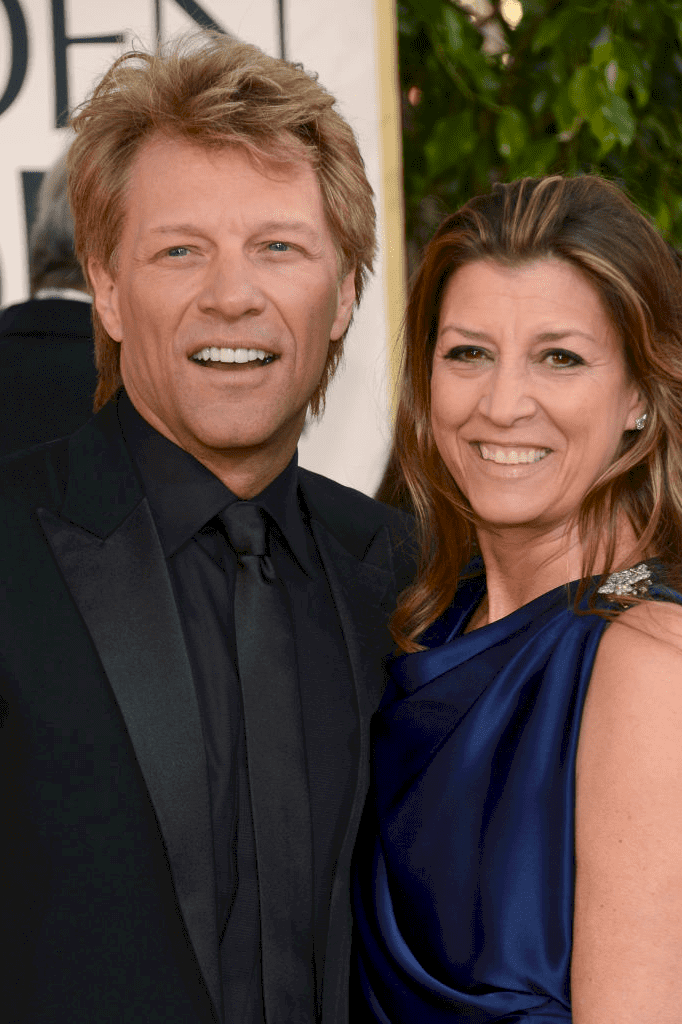 Jon also commented that "We enjoy each other and we never fell for the trappings of what celebrity can do. We've witnessed that happen over the years to people that were close to us and people that we knew from afar." It seems that both have been making an effort to ensure that their relationship is as grounded as possible.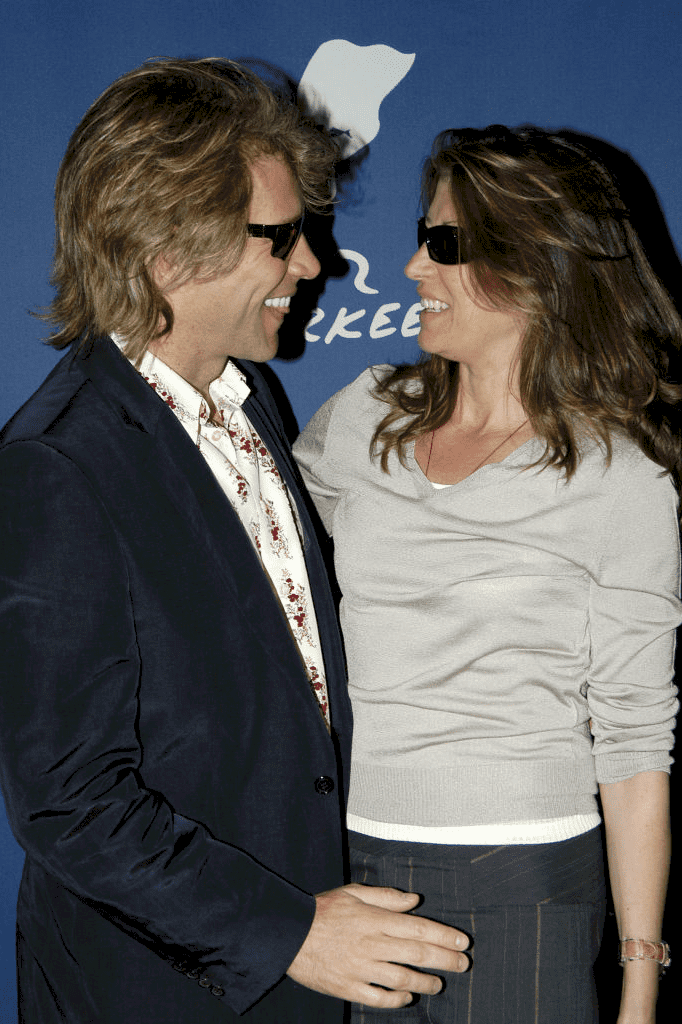 ---
WORKING ON THE FOUNDATION TOGETHER
The high school sweethearts work together for the Jon Bon Jovi Foundation and see it as a business partnership. "If we could put a roof over someone's head or put food in their belly [then] it's quite simple: We don't need a scientist to find the cure [for COVID-19]," Bon Jovi explained.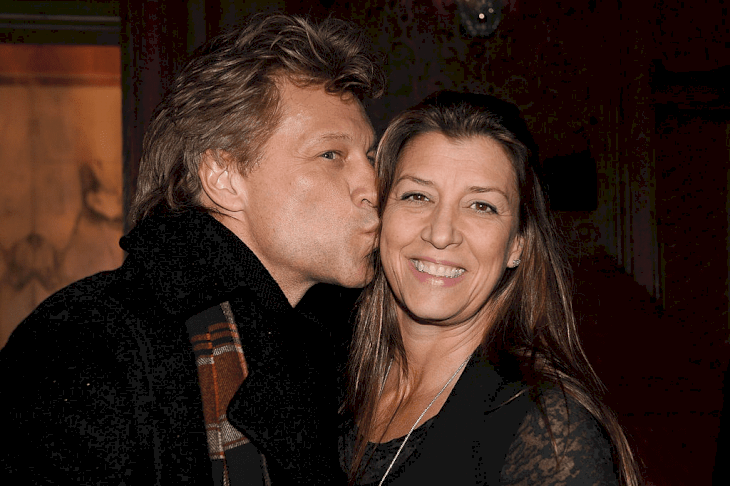 His wife Dorothea continued that "It's a partnership. When we see injustice or people suffering, you want to help. We're very blessed, and we have the ability to do that." The couple seems to be doing what they can to provide for those less fortunate, and hopefully, they have shared those ideals with their four children.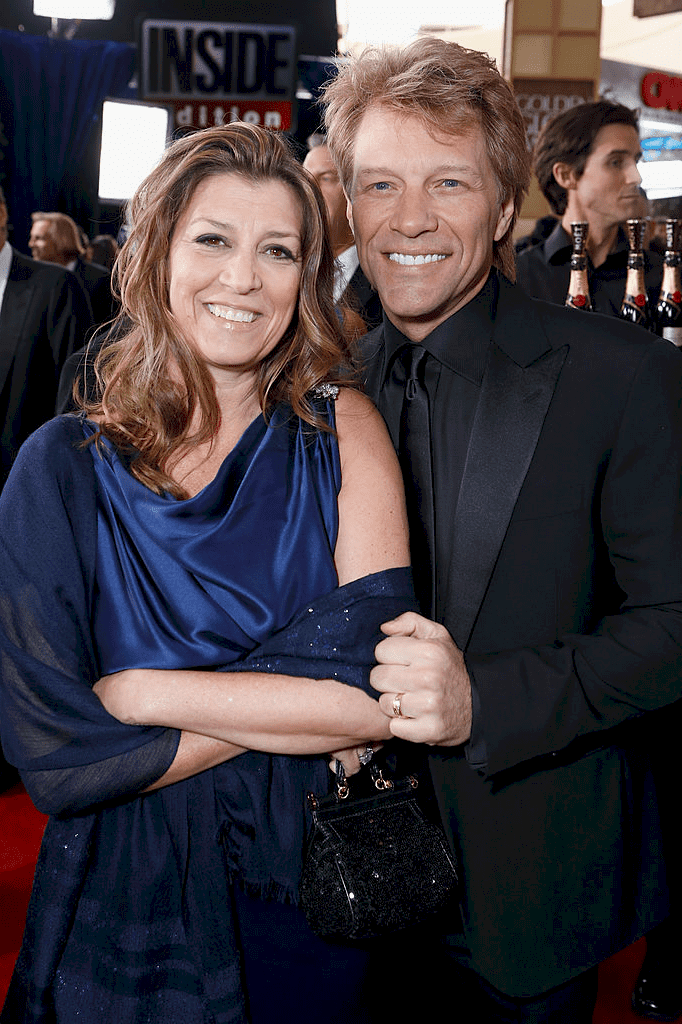 ---
WHO ARE THE BON JOVI CHILDREN?
Jon and Dorothea are not only inseparable, but have done the amazing job of raising their four children together, and they seem to be turning out alright! Let's have a look at what their daughter Stephanie, and sons Jesse, Jacob, and Romeo have been up to so far!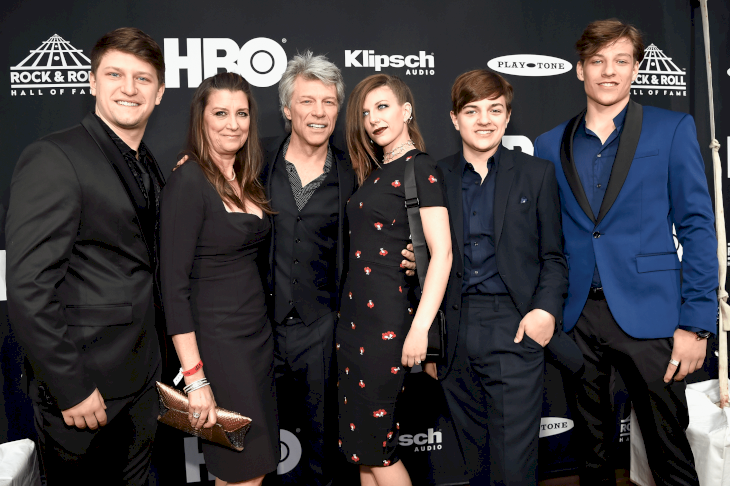 ---
STEPHANIE
Being the first and only daughter of the couple, Stephanie was born on May 31st, 1993. Jon shares a very special bond with his daughter, and even wrote a song for her, which was included in one of his albums. In 2012, Stephanie had an encounter with the law but was quickly released due to the "Good Samaritan" law.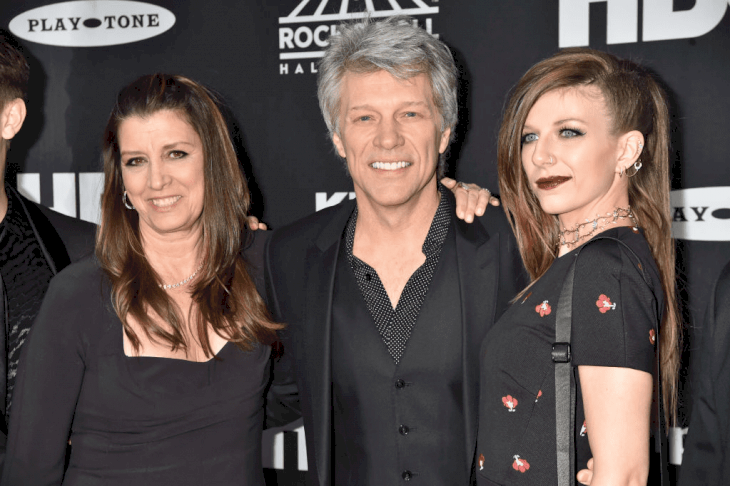 ---
JESSE
The second child of the couple was born on February 19th, 1995, and was named Jesse. He focused on sports and was even part of his school's lacrosse and football programs, but later decided to study political science and business economics. Jesse then became an entrepreneur in winemaking, and in 2018 introduced his Hampton Water rosé to the market.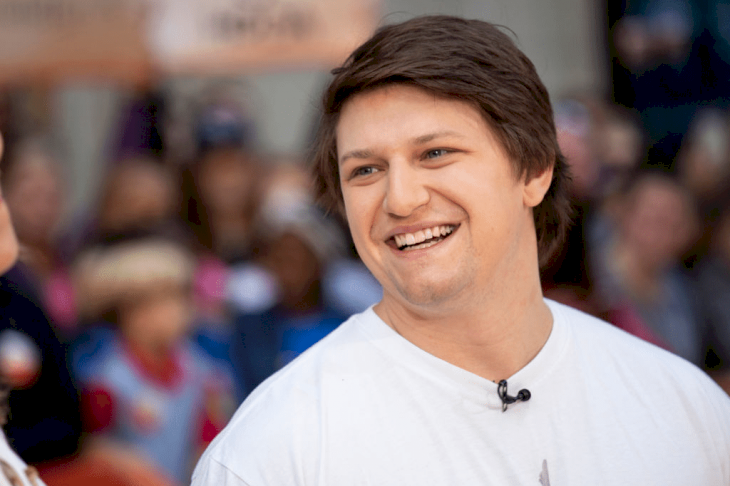 ---
JACOB
Being the spitting image of his father, Jacob is the family's third child and was born on May 7th, 2002. He followed his older brother's passion for sports and is very passionate about it. He has recently graduated from Pennington School in New Jersey.
---
ROMEO
Probably the most private child of the couple, Romeo was born on March 29th, 2004, and keeps his social media posts in a low profile. He has accompanied his family to several award ceremonies, but there isn't much more information online about the youngest child of the couple.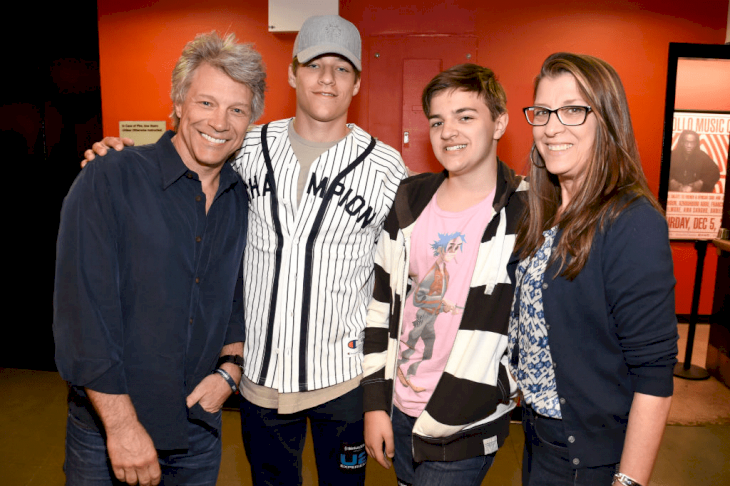 ---
HANDLING THE CURRENT TIMES: A SUPER PROTECTIVE FATHER
When the current situation went south, Jon took matters into his own hands to protect his family. "I said, 'We've got to get out of town. We've got to get all the kids back,'" Jon recalls about a conversation he had with his wife last March. The family moved to their home in Red Bank, New Jersey.
"We spent more time in that house than we have in over a decade," Jon shared with Dorothea confirming "Our focus has always been family first and making sure that people are doing well. We like each other. We spent a lot of time together, and it was more than we have spent in many years, but it was nice."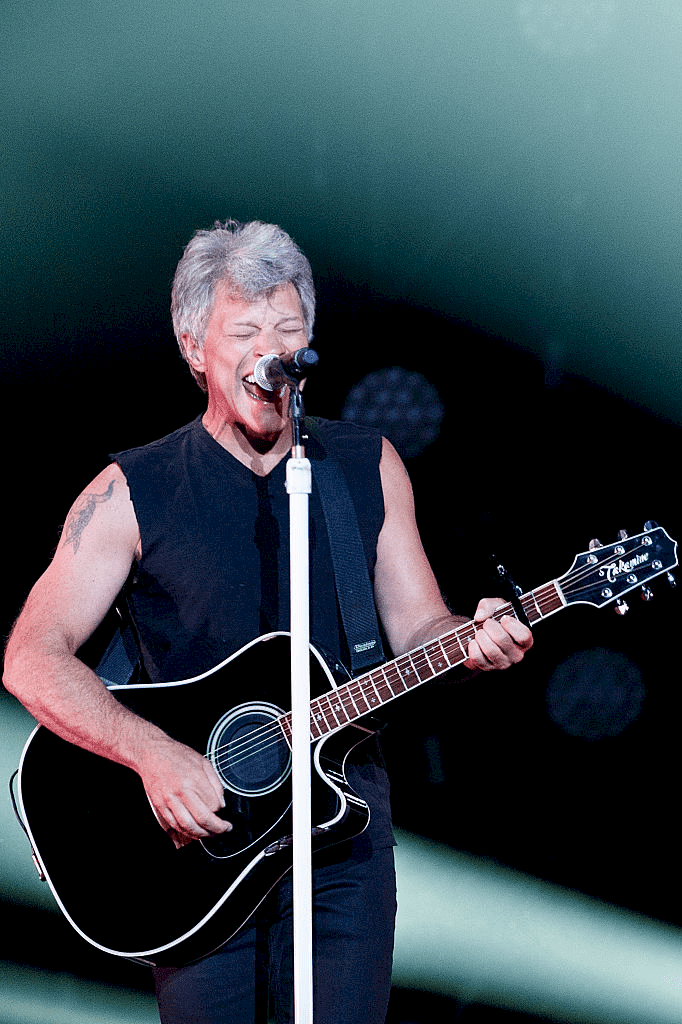 From a young teenager with a dream of becoming a rock star, Jon has become a successful artist and a proud father. Now we can only wait to see what the future brings him! What do you think about his life so far? Let us know in the comments and make sure you share this story! 
ⓘ We at ENG.AMOMAMA.COM do our best to give you the most updated news regarding the COVID-19 pandemic, but the situation is constantly changing. We encourage readers to refer to the online updates from CDС, WHO, or Local Health Departments to stay updated. Take care!