Celebrities Who Are Proud Stepparents To Their Bonus Famous Children
We're taking a look at some of the most famous blended clans. We've got everything from celebrity step-parents and siblings to celebrated good-mothers; family is forever over here. Join us as we examine some of the most famous family trees to uncover all of the best familial ties.
---
1. STEVEN SPIELBERG AND JESSICA CAPSHAW
Jessica gave us 10 seasons of Dr. Arizona Robbins on the hit TV show Grey's Anatomy. Her success in the entertainment industry may have something to do with genetics and connections. Capshaw is the daughter of actress Kate Capshaw. But what's more interesting is that her stepfather is the highly acclaimed Steven Spielberg.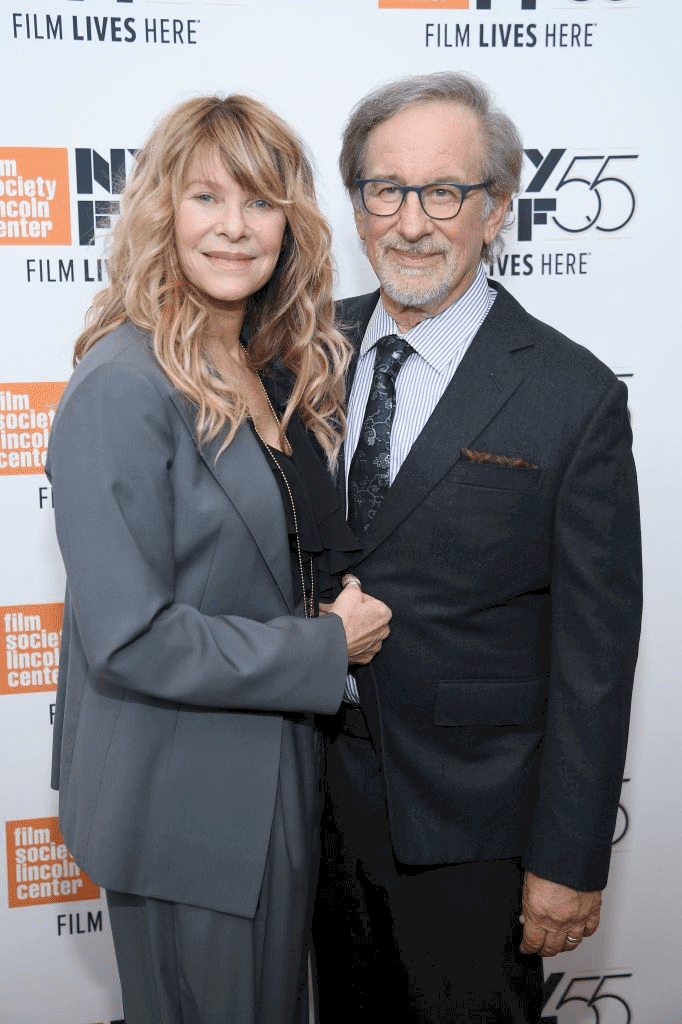 ---
Despite having the opportunity to ride off of her name and connection to Spielberg, the actress made it a point to learn the ropes all on her own. She went to school at the Royal Academy of Dramatic Arts in London and earned smaller roles on shows like ER and Odd Man Out; she also starred on ABC's The Practice.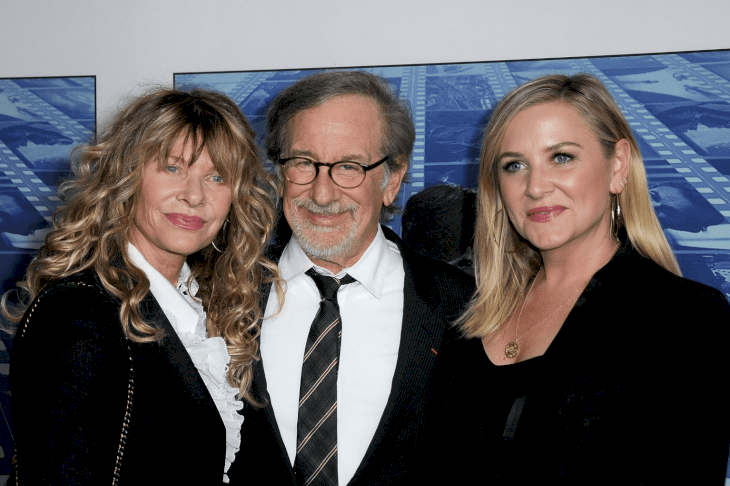 ---
2. KURT RUSSELL AND KATE HUDSON 
Famous actors Goldie Hawn and Kurt Russell have a 40 decade-long relationship, and that's a milestone anyone of us would want to achieve. However, Russell has also been an outstanding father to his stepchildren Kate and Oliver Hudson, whom she had before her new relationship with Russell. In fact, the actor stepped in as a father figure to Goldie's children.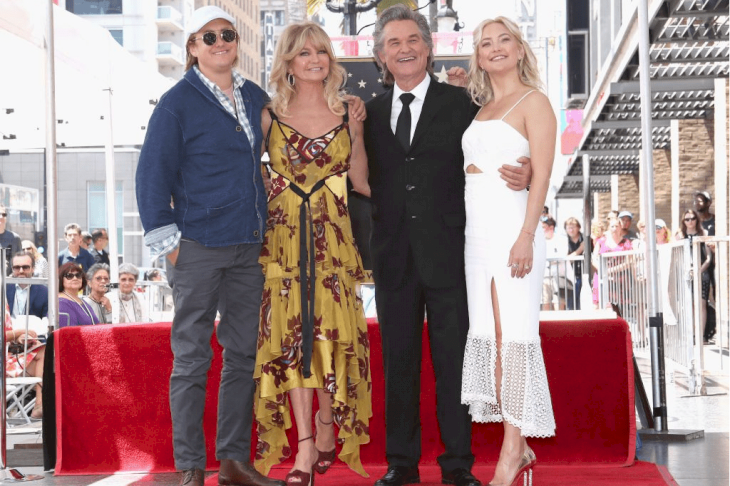 ---
In a 2016 interview with Howard Stern, Kate revealed what convinced her that he was the right person to join their family, "The trust I got from [Russell] in terms of his dependability was priceless for me. He is so honest, so brutally honest. I love him so much; he is just a great guy."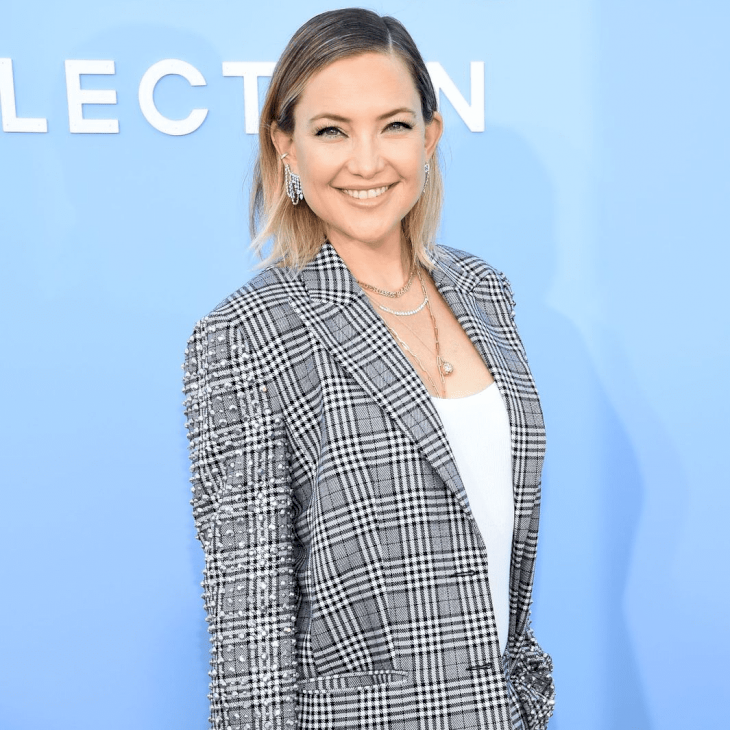 ---
3. CASEY AFFLECK AND JOAQUIN PHOENIX
Joaquin and Casey met on the 1995 film To Die For; they immediately hit it off and became close friends. They even got matching tattoos. In 2006, Affleck married the Joker actor's younger sister, but unfortunately, Casey and Joaquin's relationship took a turn for the worst when they collaborated on a mockumentary loosely based on Phoenix.
---
It followed the existential crisis of an actor who wanted to pursue a career as a hip hop artist. Instead of a hit, the two were faced with a major tank when Affleck was accused of some unlawful behavior. Neither of the two has addressed the issue in public but what's noted is their relationship has never seemed to recover.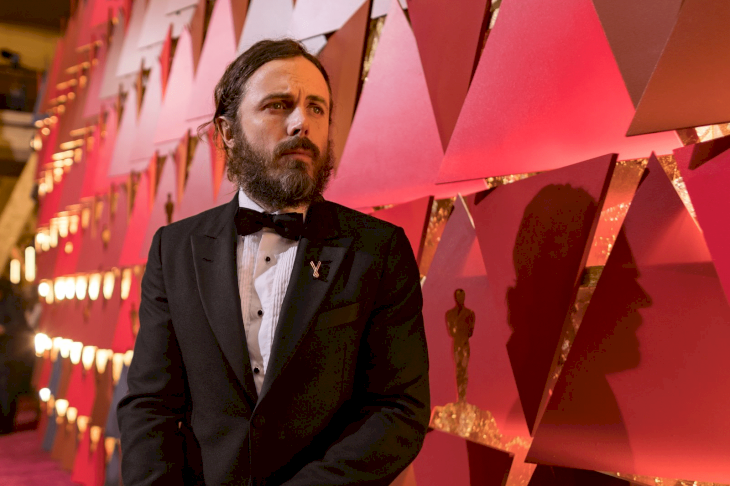 ---
4. BRAD PITT AND JON VOIGHT
Both of these men are actors of a high caliber. What ties them together is Brad's marriage to Voight's daughter Angelina Jolie. Unfortunately, Brangelina is no longer an item, but Voight and Pitt seem to be on good terms. Reports reveal that the veteran actor still holds Brad to his highest regard.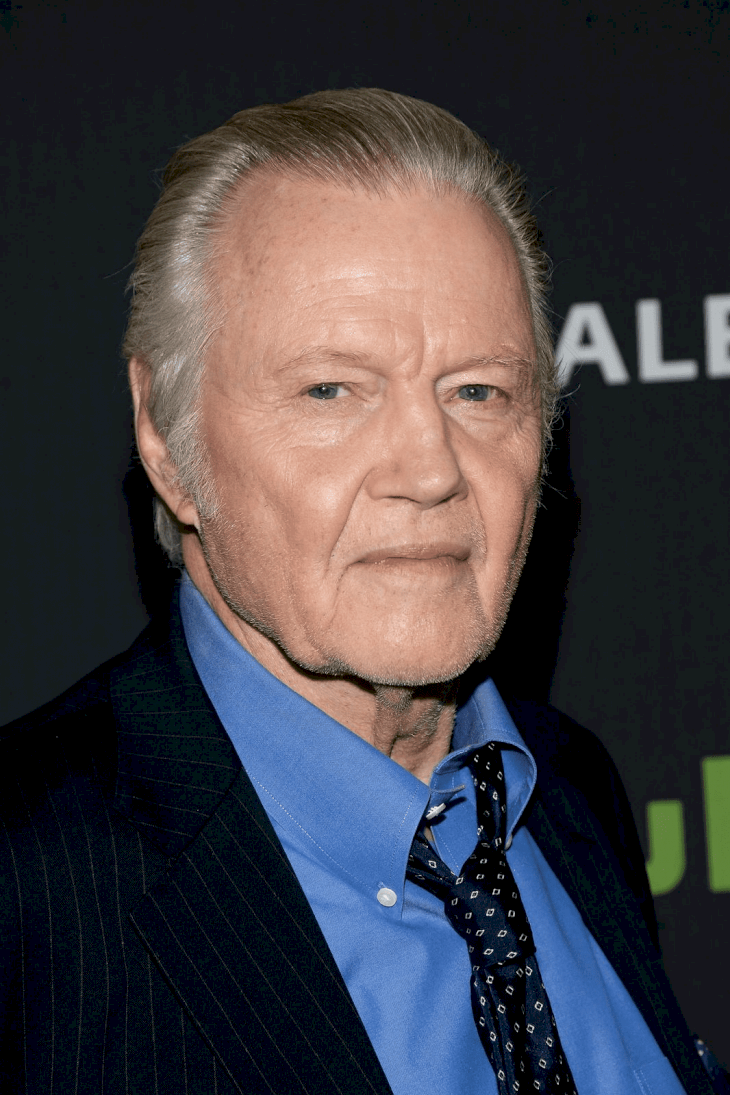 ---
Earlier this year, Jon shared his thoughts of Brad's performance in Once Upon A Time in Hollywood. "I am proud of Brad, and that was a very unusual movie, and a very successful one, a very dynamic movie." It's good to see that Voight is still fond of Pitt.
---
NO BAD BLOOD 
At the Golden Globe brunch, the Anaconda star shared that he looked forward to seeing his former son in law. Rumor has it that Brad and Jon are very much in touch; a source shared that Voight would like for Angelina to go easy on Pitt in the bitter breakup.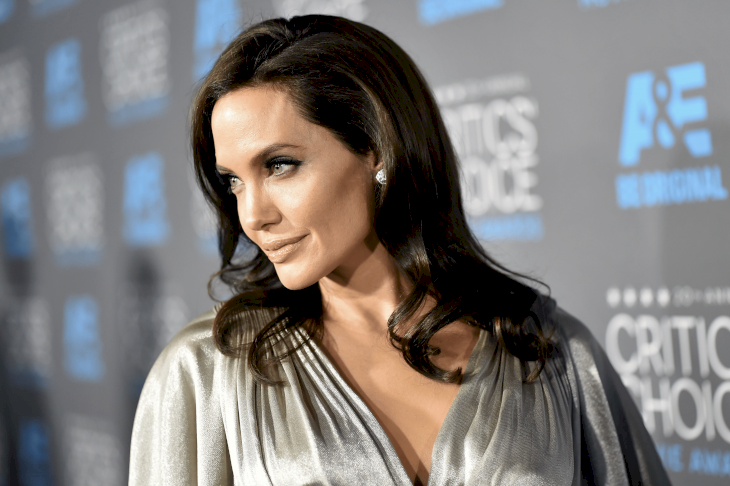 ---
5. ASHTON KUTCHER AND RUMER WILLIS
Ashton Kutcher married the movie star Demi Moore in 2005. He then became a stepfather to her 3 daughters with Moore's ex Bruce Willis. Even though the couple has been split since 2011, Ashton still has a close friendship with Rumer. In 2018, there was a media splash over Kutcher signing over his 2 bedroom home to Rumer; the two had initially co-owned the property.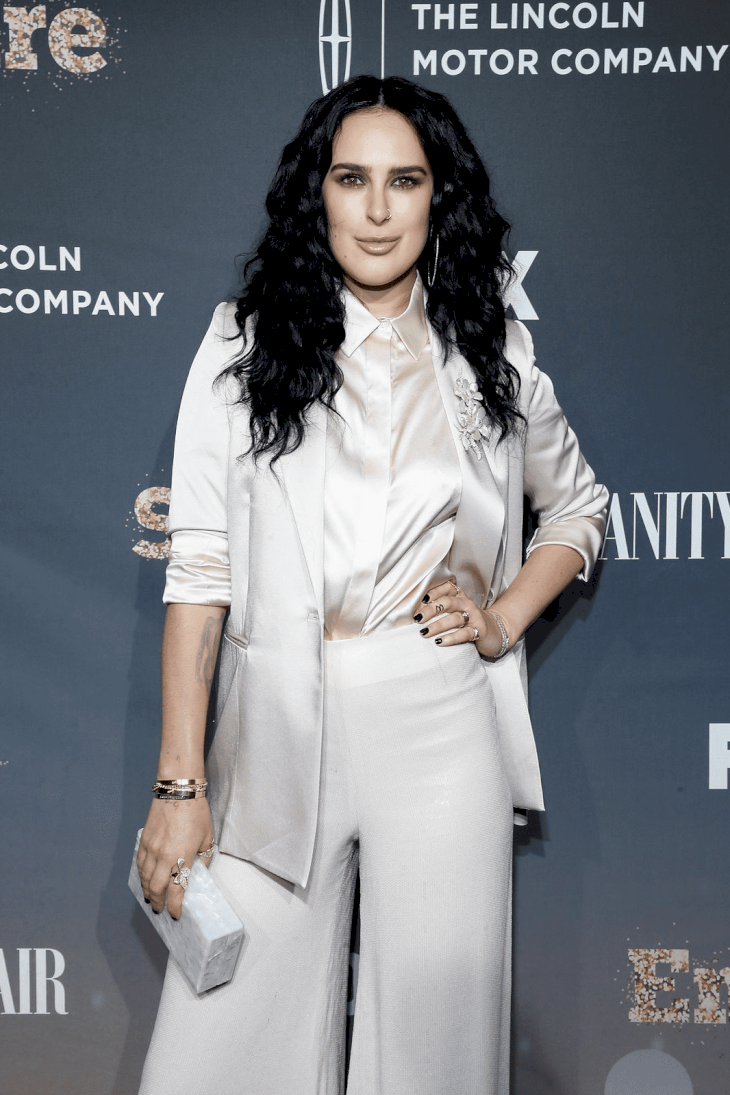 ---
"I loved those kids like my own kids," he shared in 2015. "I helped raise them until Tallulah was 18" Of course, the actor has moved on to Mila Kunis, but he's always been vocal about his love for Moore's 3 kids.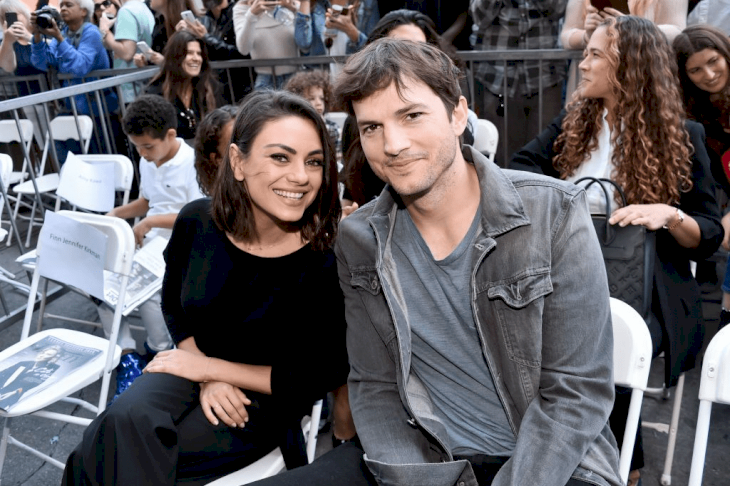 ---
6. BARBRA STREISAND AND JOSH BROLIN 
Barbara Streisand is married to one of the most famous actors in Hollywood, James Brolin. In doing so, the singer and actress gained a stepson in Josh Brolin, fans may recognize him from Dead Pool 2 and The Avengers: Infinity War.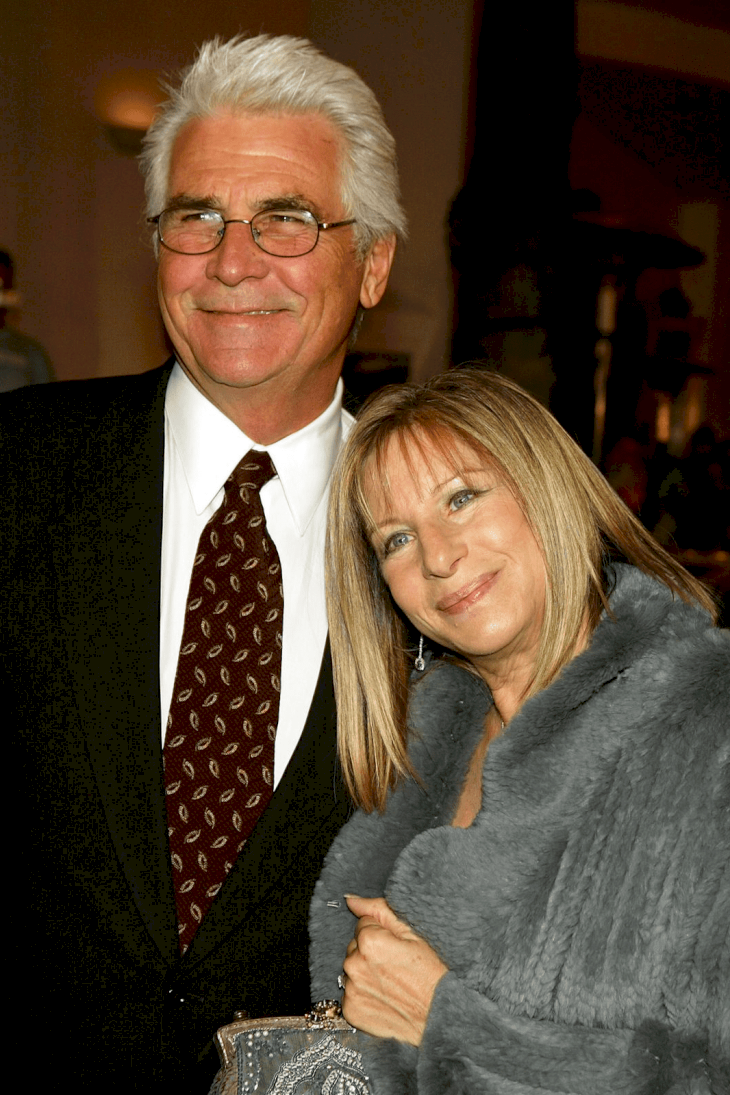 ---
Josh came under fire for visiting his father and stepmother amid the social distancing regulations, but he quickly apologized for what could have been a bad situation. "You know, it's hard to be honest sometimes … and say, 'Maybe I screwed up' …The responses brought me back to my own truth, and it's humbling as hell, man."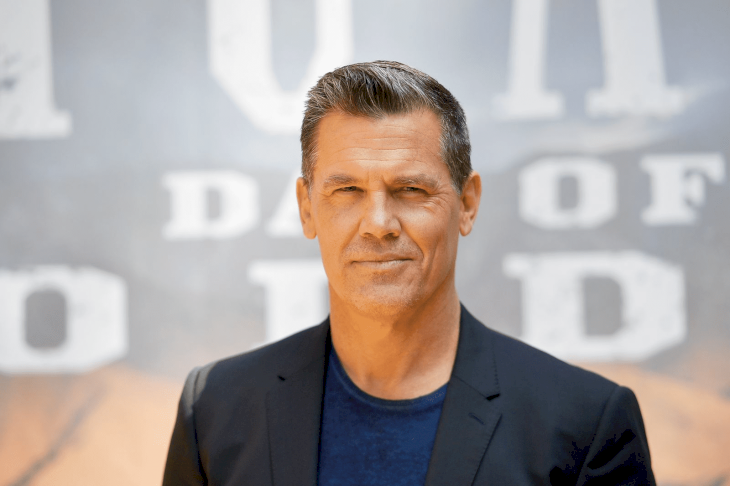 ---
7. ANTONIO BANDERAS AND DAKOTA JOHNSON
The Fifty Shades of Grey star grew up around the rich and famous, including her mother Melanie Griffith, and father, Don Johnson. The actress was also lucky enough to have a famous stepfather by the name of Antonio Banderas. Banderas and Griffith called it quits after 18 years of marriage, but he and Dakota are just as close as a birth father and daughter.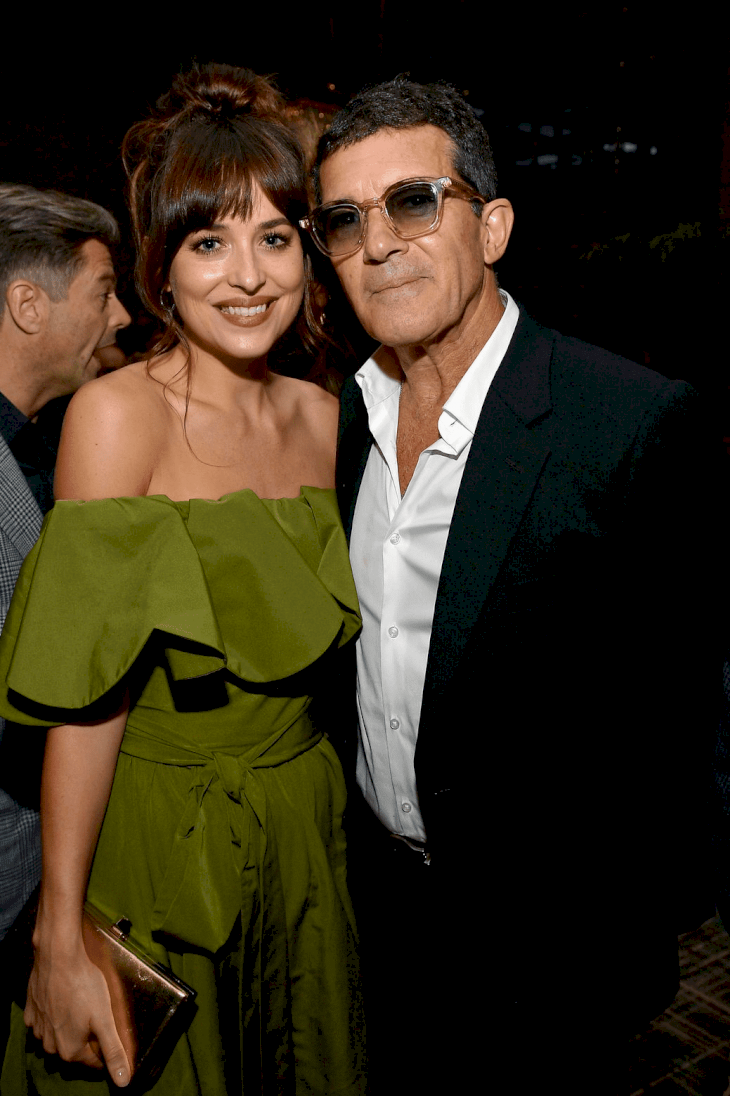 ---

She's my daughter, I love her. I've been with her on my shoulders, traveling all around the world, " Banderas shared in a US Weekly interview. 
---
A TRIBUTE TO HER BONUS DAD 
Back in 2019, the actress made a special shout out to Bandaras at the Hollywood Film Awards. She revealed that she cares about her stepfather a great deal and thinks of him as her "bonus dad." She also expressed her gratitude for him, bringing a bright light to her family. 
---
8. DIANA ROSS AND ASHLEE SIMPSON
Diana and Ashlee have quite a bit in common. Both have family members in the entertainment industry; they are both singers, and one person brings them together - Evan Ross, Ashlee has been married to him since 2014. Being the daughter in law to a legendary star such as Diana Ross also makes Simpson Tracee Ellis-Ross's sister in law.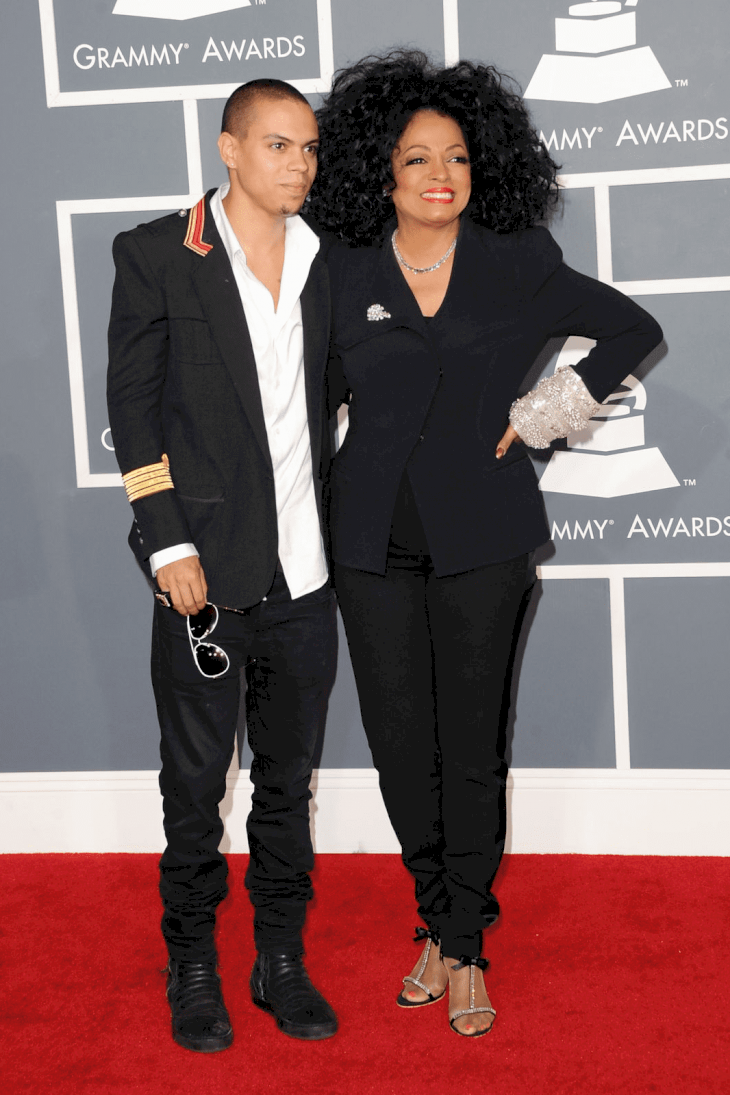 ---

"It's really cool. Who knew I was going to grow up and have Ashlee and Jessica Simpson as my new siblings?!," Ellis-Ross joked.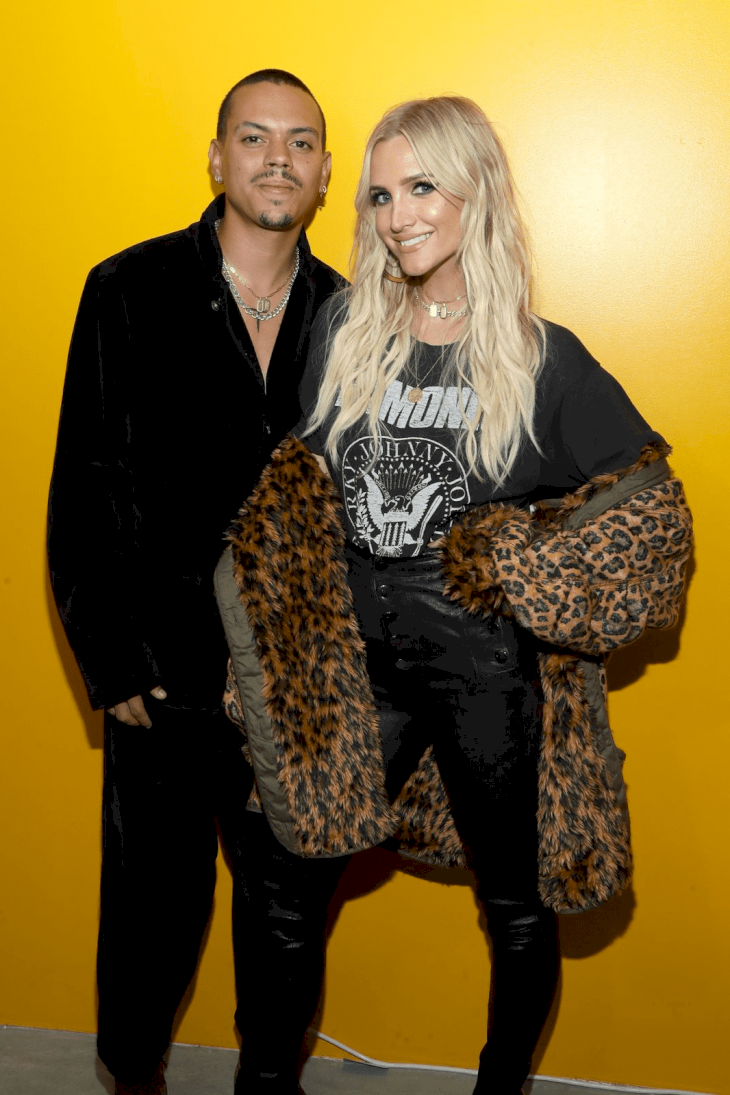 ---
9. GLORIA STEINEM AND CHRISTIAN BALE
This is one of those twists in Hollywood circles you certainly wouldn't expect. The journalist and activist became Bale's stepmom when she married his father, David Bale, in 2000. The two were married until the animal rights activist succumbed to cancer in 2003.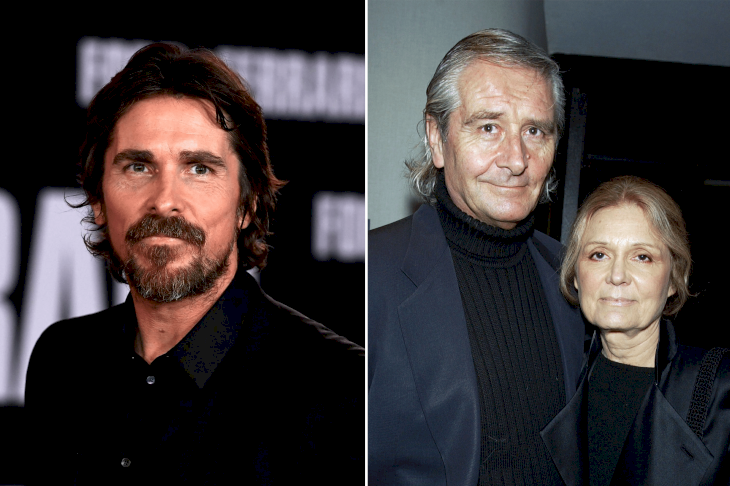 ---
10. MALCOLM MCDOWELL (MALCOLM JOHN TAYLOR) AND LILY COLLINS 
While these two aren't officially family yet, it's a matter of formality before they become part of the same clan. The Emily in Paris star is engaged to the Halloween actor's son Charlie McDowell. McDowell went down on bended knee during a romantic vacation for two in Arizona.
---
In a recent interview, the actress shared that she knew Charlie was the right guy for her immediately. "It was one of those situations where I knew the second I met him that I wanted to be his wife one day. So, it was just a matter of when really."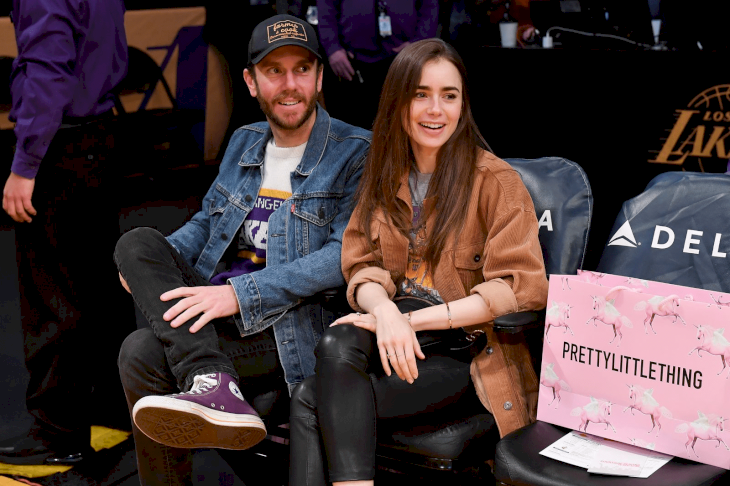 ---
11. EMILY BLUNT AND STANLY TUCCI 
You might be wondering what on earth the relation could be between these two, and it's actually quite a Hollywood story. Emily and Stanley met on the set of The Devil Wears Prada and became great friends. In 2010, Blunt introduced Tucci to her sister Felicity Blunt at her nuptials with The Office star John Krasinski.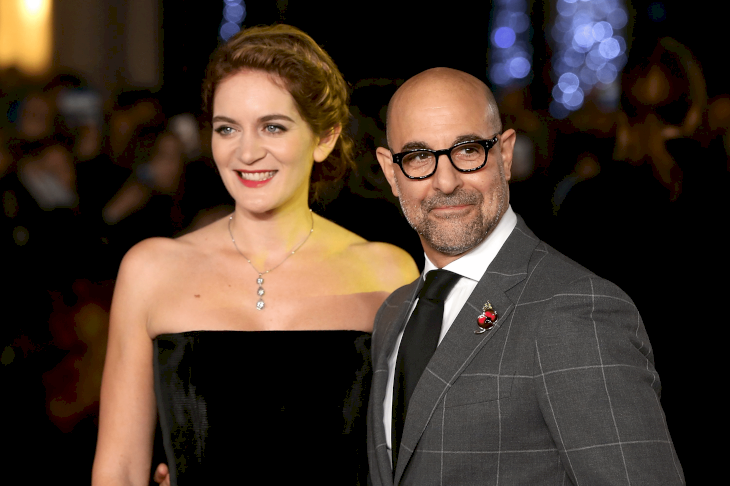 ---
6 years later, the couple got hitched, and now they have a son and daughter together. This goes to show just how small Hollywood circles are. "Stanley is in my actual family. How frightening is that? He's married to my sister," Emily shared in a Variety interview.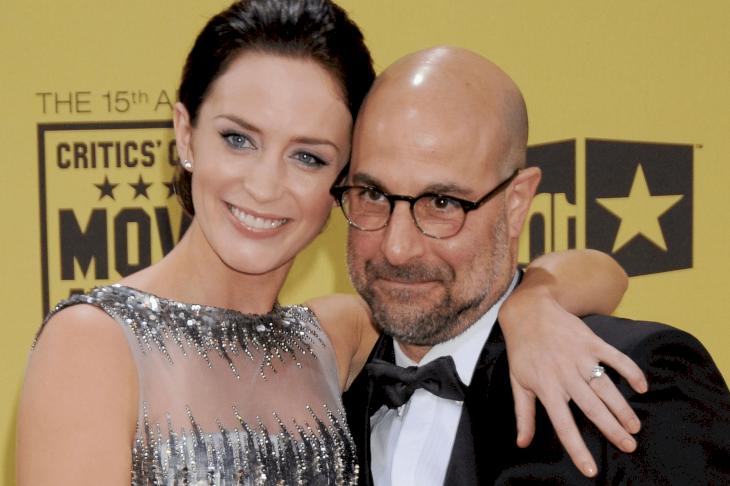 ---
12. HILARIA AND IRELAND BALDWIN 
Alec Baldwin bounds Hilaria and Ireland together. The fitness instructor is his dear wife, and the model is his eldest daughter. However, the ladies don't have a conventional mother-daughter relationship; it's more "girlfriends." In an interview with US Weekly, Hilaria shared more details about their bond.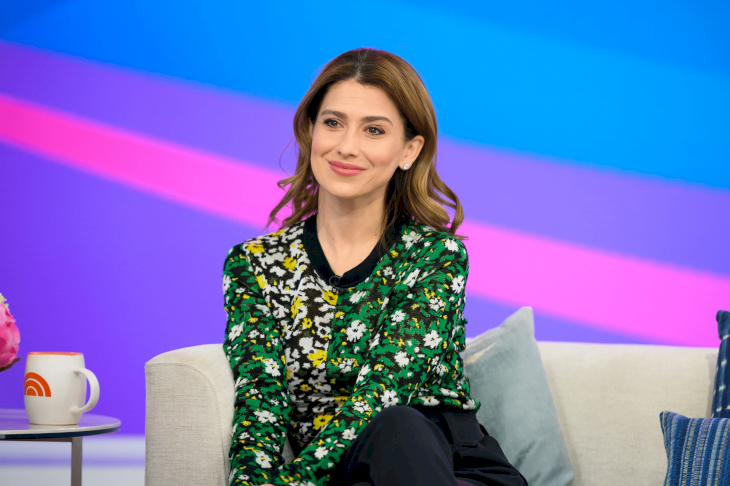 ---
"I never tried to be her mom. I think that's really important. First of all, I'm 11 years older than her. I met her when she was 15 years old. And we are just like girlfriends. Sometimes she calls me for advice. Sometimes I call her for advice. "
---
NAVIGATING THE ROLE OF STEPMOM 
Baldwin also shared that she has a tremendous amount of respect for Ireland's mom Kim Basinger, "As someone who loves Ireland, my job was not to step in and take over but rather respect what had been for the first 15 years of her life and then become a part of that, in a way that works for everyone."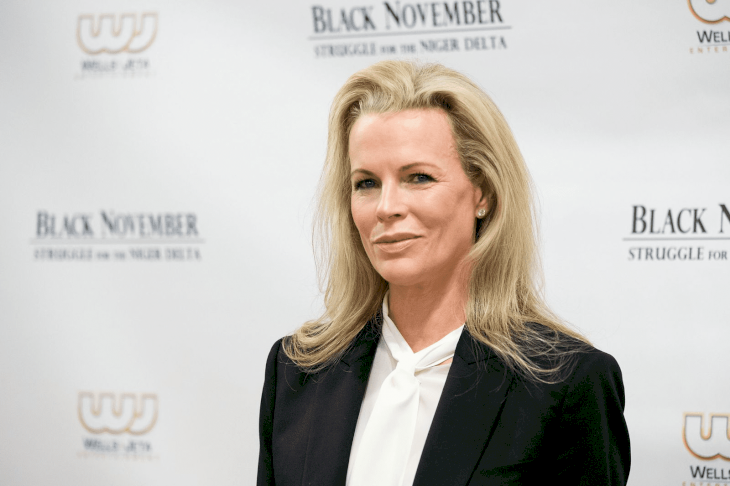 ---
13. CAMERON DIAZ AND NICOLE RICHIE
The two Hollywood actresses are actually sisters-in-law. They married brothers Joel and Benji Madden, but the pair were friends way before they became family. In fact, kudos to Nicole for making one of our favorite couples happen as she played matchmaker.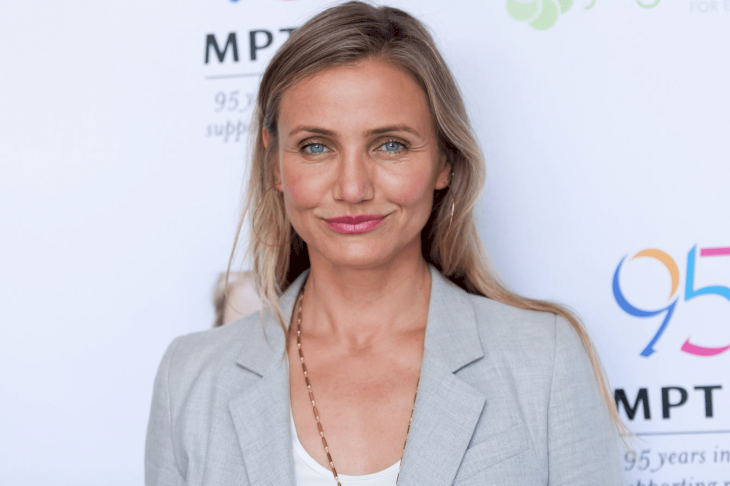 ---
"I'm going to take responsibility for everything! I am a devoted sister-in-law. I'm happy for anyone who is happy, and I want everyone to be surrounded with love."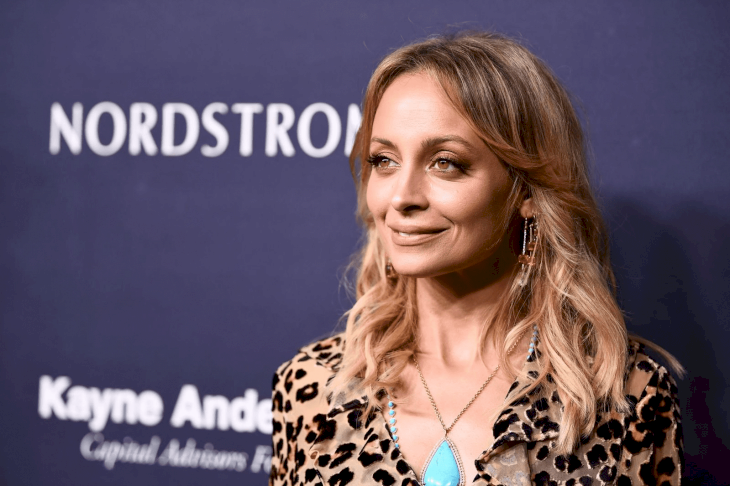 ---
14. CAITLIN JENNER AND KIM KARDASHIAN
Before the reintroduction as Caitlin Jenner, the former athlete was married to Kim's mom Kris Jenner. Although the Kardashian clan was supportive of Caitlin's transition in 2015, the reality TV stars fell out with Jenner after she released her memoir The Secrets Of My Life.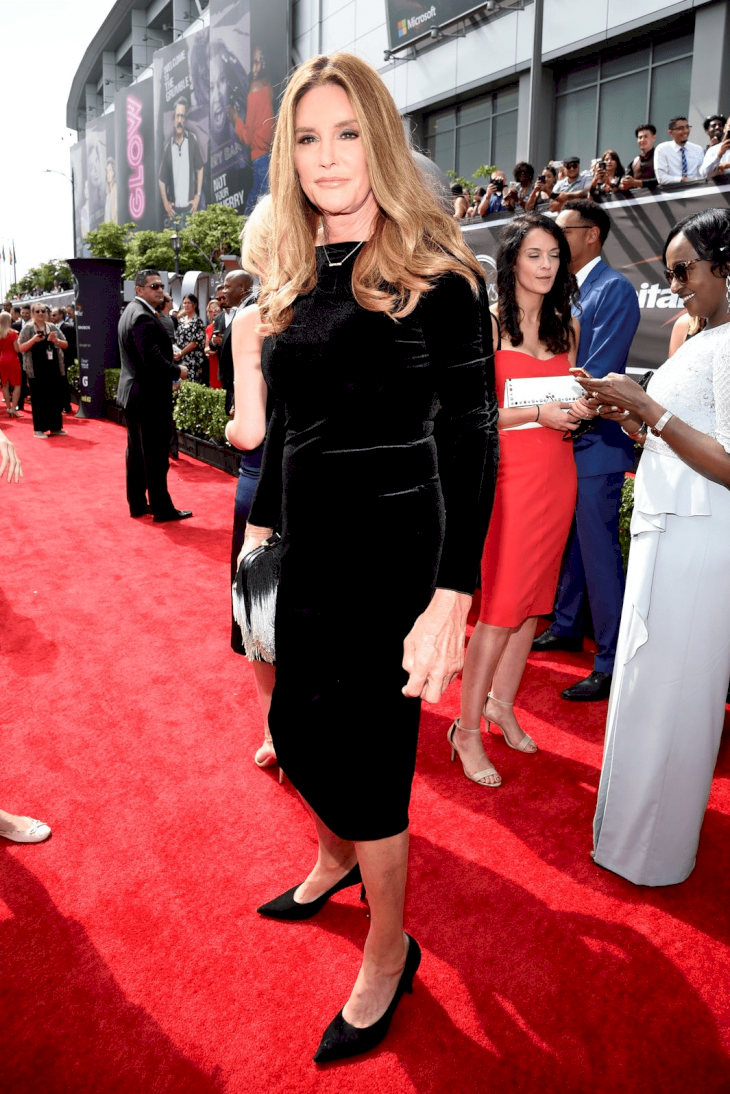 ---
The sisters were baffled by the claims made about their mother in the book. But despite the drama, the family is in a better place. Caitlin has also shared that she's proud of Kim's achievements. "I'm so proud of Kimberly, not only a successful businesswoman, but she's working on getting her law degree, and that's amazing."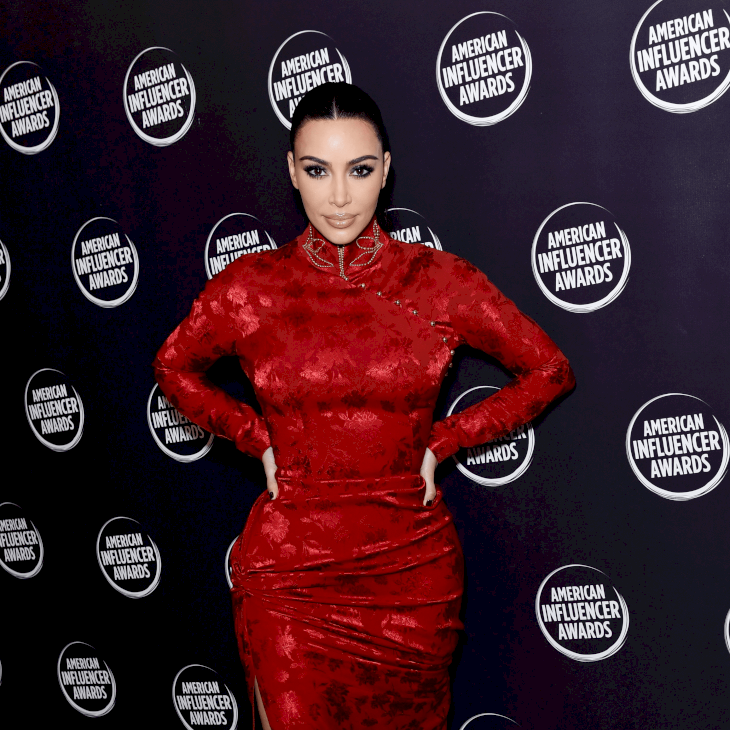 ---
15. LIAM NEESON AND VANESSA REDGRAVE 
Liam is the son in law to the English actress Vanessa Redgrave. He was married to her daughter, the late Natasha Richardson, who tragically passed away after a skiing accident 10 years ago. The pair shares two children Michael and Daniel.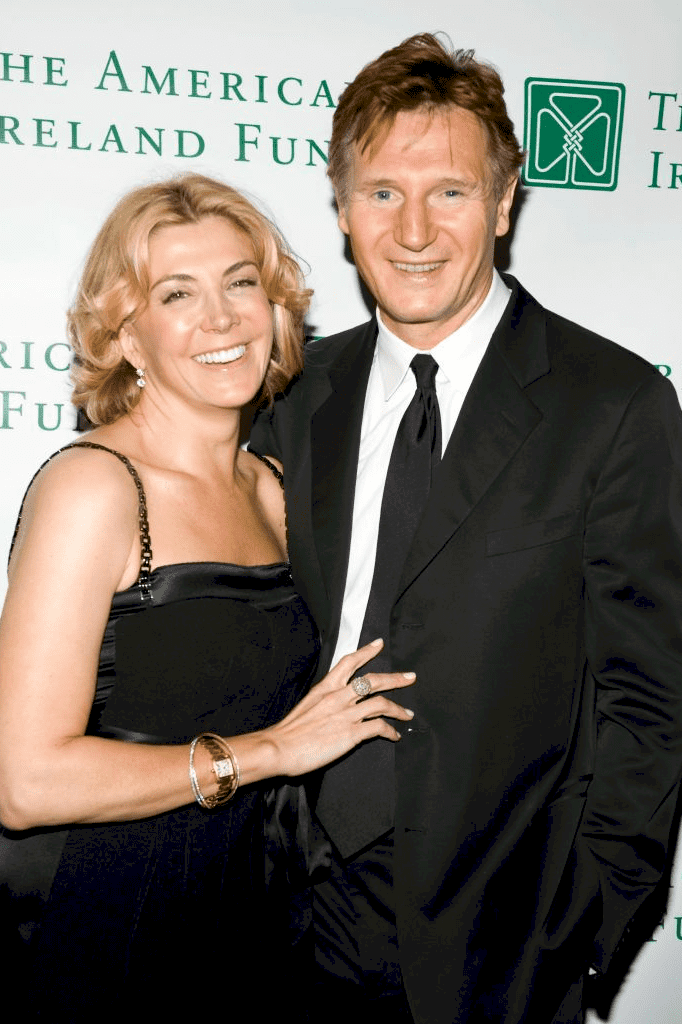 ---
Redgrave revealed that it hasn't become any easier to accept that her daughter is no longer with them, but fortunately, they have the comfort and support of one another as a family. In the past, Liam has shared that Redgrave stepped in to help raise the children. "I have a great support team (and) if I'm away on a project, my mother-in-law moves in," he said.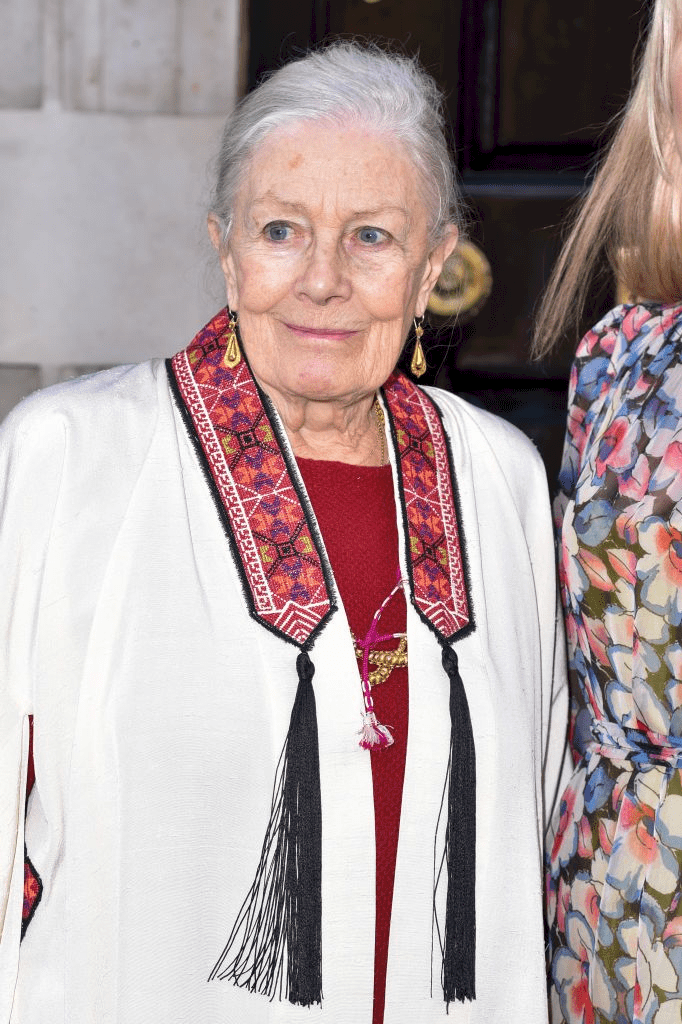 ---
16. PATRICK WILSON AND SCOTT FOLEY
The actors are brothers-in-law, but it actually gets slightly more peculiar; they are married to the actress sisters Dagmara Dominczyk and Marika Dominczyk. In 2013, the brothers collaborated as co-stars and directors on the film project Let's Kill The Ward's Wife.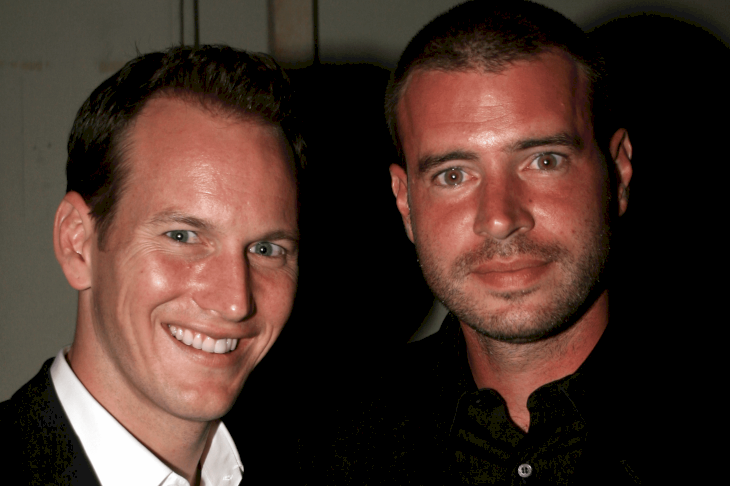 ---
Step-family and in-laws are just a title, but we can all agree that family is forever. Now that we've learned more about the bonds between some of our favorite celebrities, are there are any other Hollywood family connections you know about?