The Love Story of Katharine McPhee & David Foster
Singer & actress Katherine McPhee rose to fame after her season of American Idol. Similar to previous seasons the contestants were paired with mentors to help develop their songs and vocal range for the judges and live performances. Who would have known that Katherine's mentor would turn out to be the love of her life and future husband!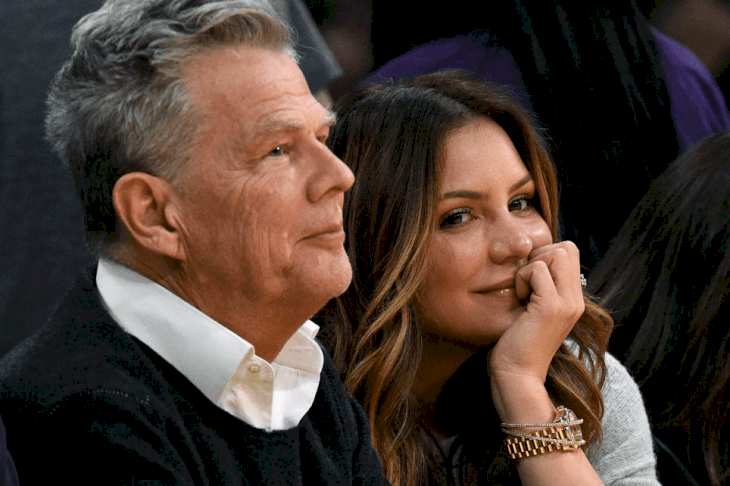 ---
WHO IS KATHARINE MCPHEE
Katherine McPhee stole America's hearts in season five of American Idol. The runner up credits her mother who was a professional vocal coach with her amazing talent and range. After American Idol, McPhee went on to star in a major movie, 'The House Bunny', and had a lead role in the television series 'Smash'.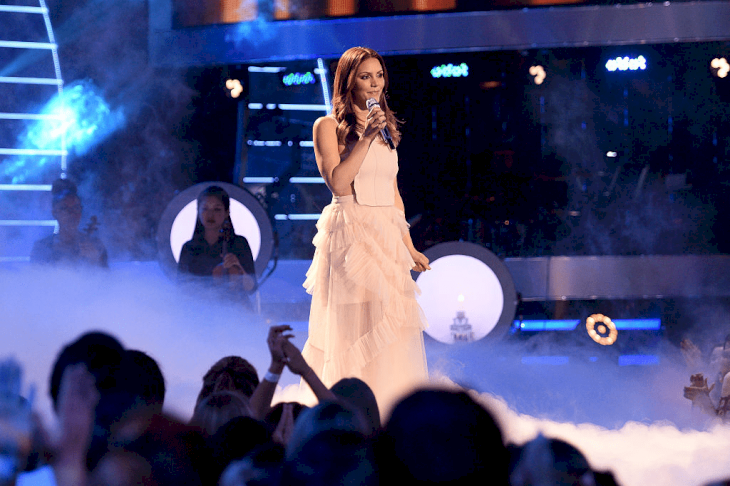 ---
WHO IS DAVID FOSTER
David Foster's music career started before his blushing bride was even born. His many impressive accomplishments include writing, producing, and composing music for Paul Anka and Seal, which landed him a mentor role on American Idol. Foster knew the minute he began working with McPhee that she was special, but no one knew exactly what their future would hold.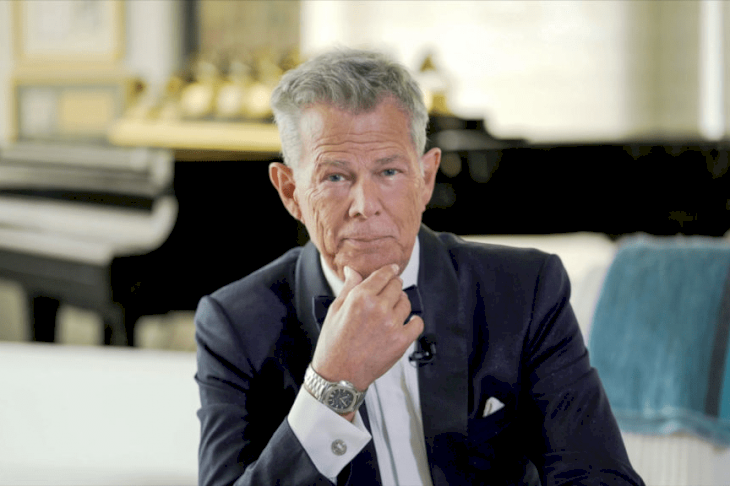 ---
AMERICAN IDOL AUDITION
For Katharine's American Idol audition, she wowed all three judges and ended up in tears due to their many compliments. She believed she was on the road to fame and with her mother by her side the 21-year-old aspiring singer and actress knew nothing could stop her. Even when she met her future husband, she didn't believe their connection could be anything serious.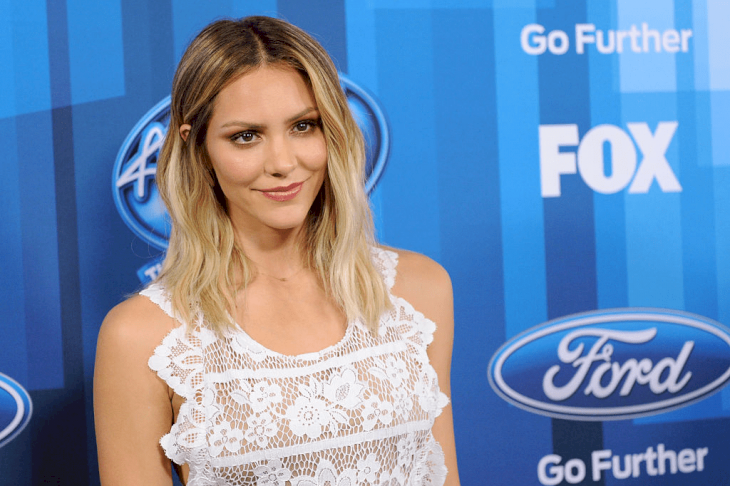 ---
AMERICAN IDOL MENTORSHIP
Starting in season two, American Idol began bringing in celebrity mentors to coach and prepare contestants for success. In Katharine's season, the mentors included Stevie Wonder, Kenny Rogers & Barry Manilow. These wise words from icons of generations before led Katherine to her runner up spot and kick-started her career and fame!
---
SMASH INTO SUCCESS
After touring her second album in 2010, McPhee joined the cast of NBC's 'Smash'! Her character was a new singer trying to break into the broadway world and follow her journey competing against talented singers for roles in musicals. The television series would be pivotal for Katherine's career but also mark the end of a different major life event!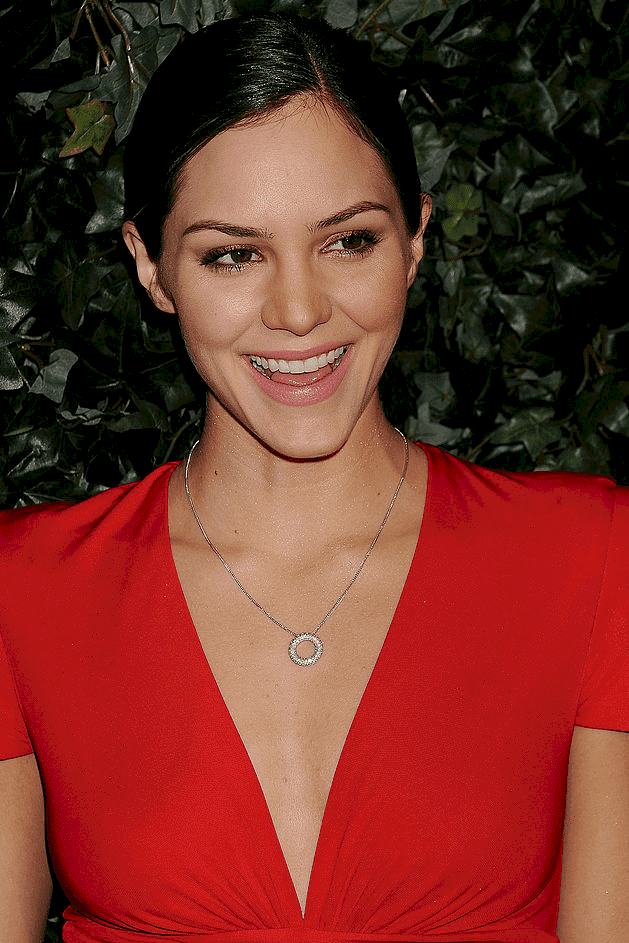 ---
FIRST MARRIAGE
When McPhee first auditioned for American Idol, it was due to the insistence of her mother and long term boyfriend Nick Cokas. After McPhee's seasons of Idol finished, she married Cokas in 2008. As a wedding present, she serenaded him with 'Unforgettable' accompanied by none other than David Foster.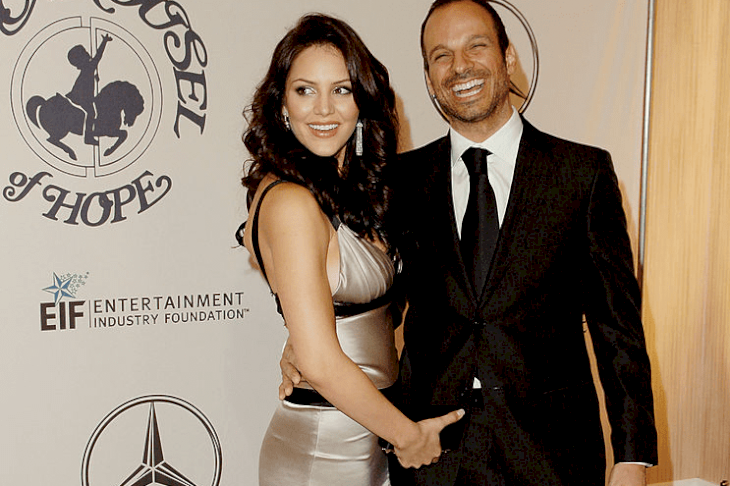 ---
SING INTO OUR HEARTS
Katherine was singing into our hearts but not taking care of her own! Cokas and McPhee filed for separation in 2013 and eventually divorced in 2016. During that time pictures circulated of McPhee linked to married director Michael Morris. McPhee met Morris on the set of 'Smash' and was later linked to her co-star from 'Scorpion' Elyes Gabel.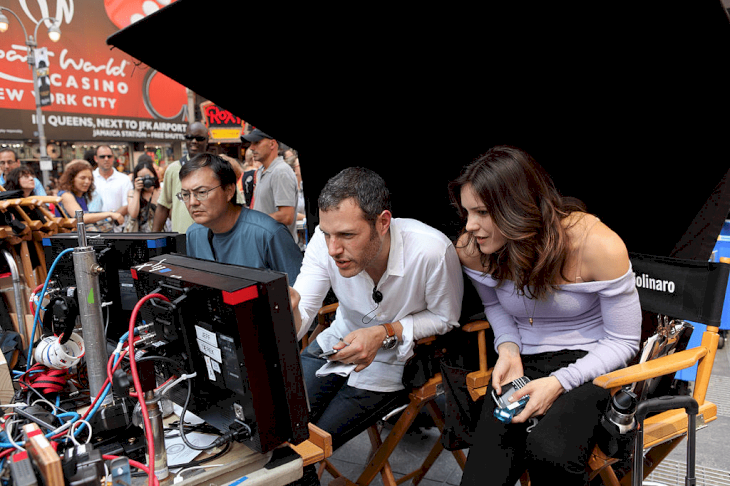 ---
SCANDAL ON SCORPION
McPhee and Gabel were linked together in 2014 and proceeded to date for two more years. In the end when the pair split, it was amicable and they only had mutual love and respect for each other. That same year, McPhee's divorce was finalized and she was finally single for the first time in a decade, but her next love interest had already been in her life since 2006.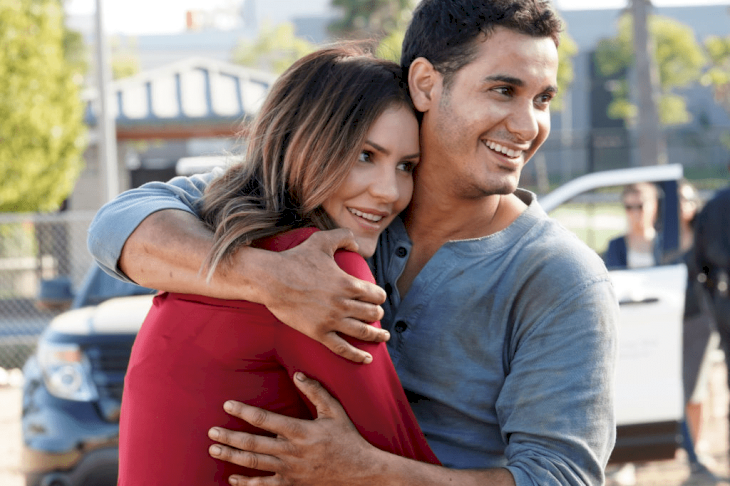 ---
FOSTERS FOUR PROPOSALS
Foster is a romantic at heart and loves to fall in love. In fact, when he first met his future fifth wife he was on his third marriage and was divorcing his fourth wife in 2016 when the pair reconnected. Foster's first wife was singer B.J Cook and the pair were married from 1972 to 1981.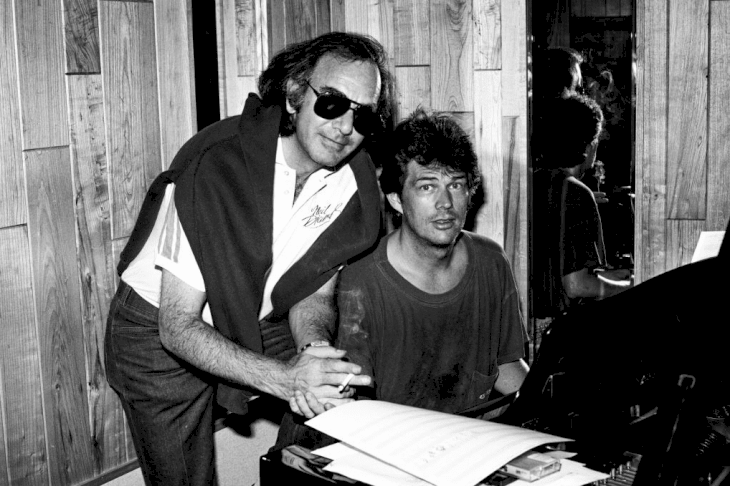 ---
A KARDASHIAN CONNECTION
Foster was married for four years to Rebecca Dyer and the couple had three children. After their divorce in 1986 Foster remarried in 1991 to Caitlyn Jenner's ex-wife, Linda Thompson. He became a stepfather to Brody & Brandon Jenner until 2005, and the boys had regular appearances on 'Keeping Up With The Kardashians' to visit their biological father.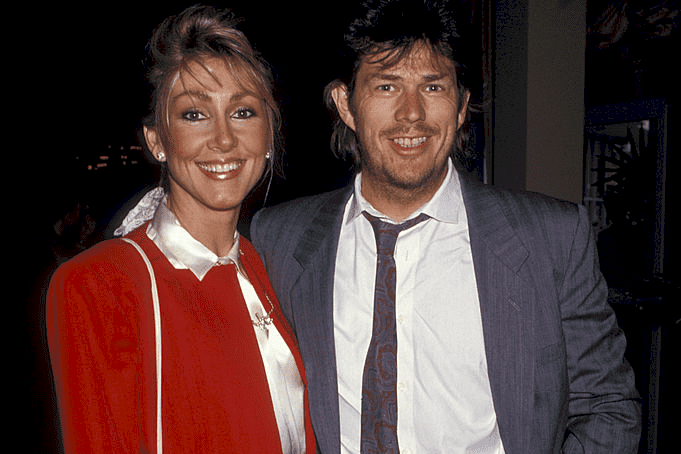 ---
A SECOND CHANCE AT HAPPINESS
When Foster first met McPhee he immediately knew she was talented but the relationship never went further than platonic with Foster's marriage and McPhee's relationships. When the two were both unattached in 2017 they were spotted having a private romantic dinner and fans around the world gasped. With an age difference of thirty-four years was this a serious relationship?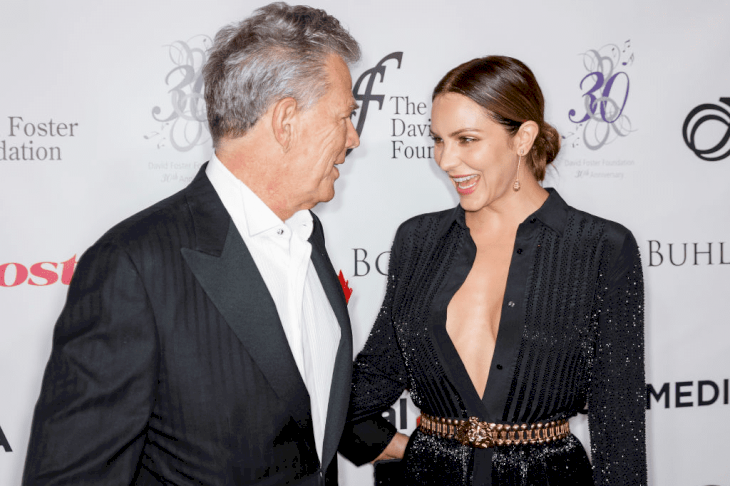 ---
PRIVACY EQUALS INTIMACY
The pair stayed out of the spotlight to focus on each other, and Katherine was still growing her career. In 2016 she revealed she would be in the Broadway production 'Waitress' and critics agreed she took the role and turned it into a star! Continuing to fulfill her passions on stage, the new couple decided it was time to go public with their love.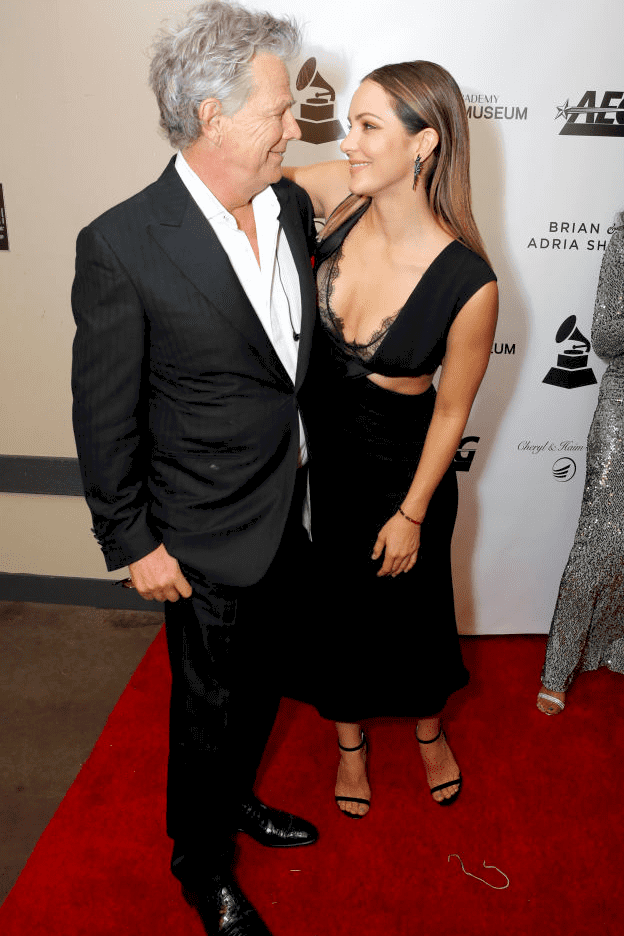 ---
A MET GALA MOMENT
In 2018, the couple walked hand in hand in the annual Met Gala. There were no doubts or concerns from either party about what their future would hold and it was time to show a united face of love. While they were a strong bond due to their many years of friendship, would Foster's family be open to accepting his young bride?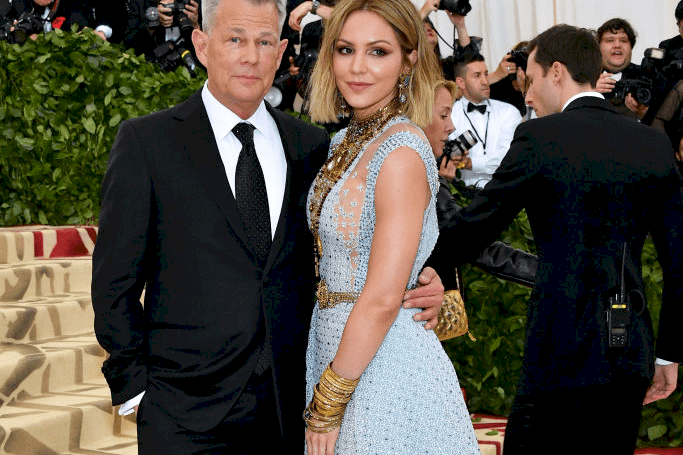 ---
FOSTERS FAMILY
Foster has been married five times and has five children and seven grandchildren. Even though his daughters are older than McPhee they recognize the pair go beyond compatibility and encourage each other to grow. Fosters children have only seen positive impacts from this relationship, and are ecstatic to have McPhee in the family.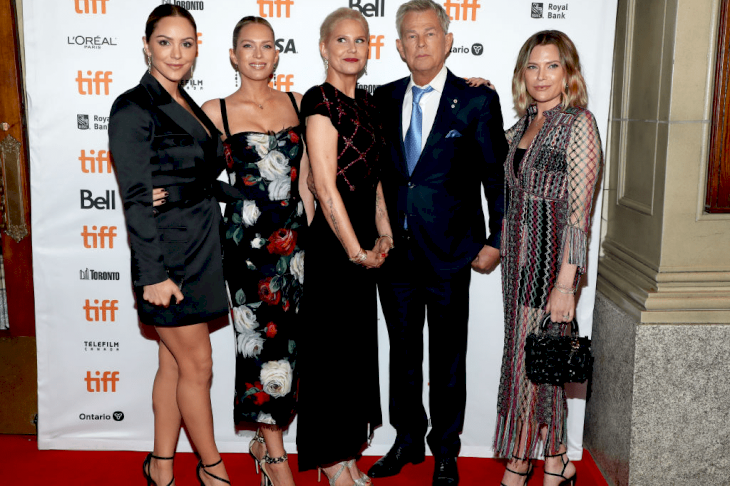 ---
STARGAZING PERFECTION
In 2018 while the couple vacationed in Europe, Foster got down on one knee and proposed. McPhee was shocked but overjoyed with the proposal and quickly said yes! Foster chose a gorgeous emerald cut engagement ring that is estimated at $100,000-150,000. We are pretty sure Katharine was over the moon with David's classy and timeless selection.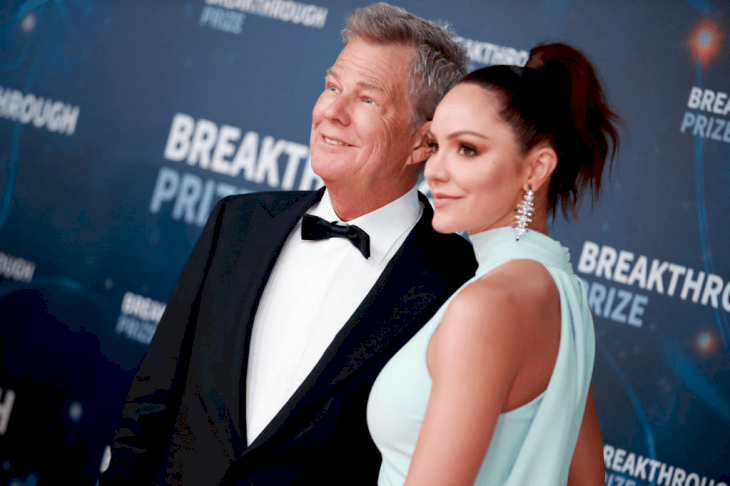 ---
TRAGEDY STRUCK AFTER ENGAGEMENT BLISS
While McPhee was on cloud nine with her intimate proposal and planning her life with Foster, tragedy unexpectedly struck her family. Canceling her weekend Broadway performances, McPhee apologized. Only a few short days later she would make the announcement about her father's sudden passing and thank her closest friends and family for their support.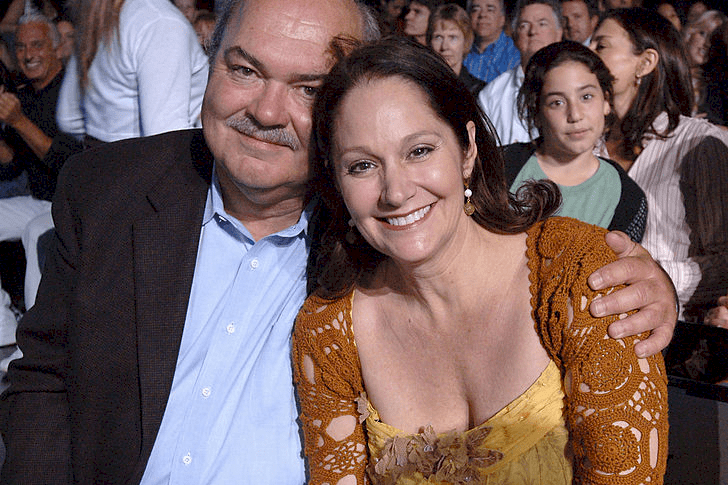 ---
A WEDDING FIT FOR A QUEEN
With attention back on her upcoming nuptials a few months later, the couple decided to have their wedding in England. With Fosters & McPhee's closest friends, the pair kicked off the wedding weekend with a tour of London before the Friday ceremony at the Church of St. Yeghiche. After the ceremony, the bride and groom would travel throughout Europe together.
---
ROMANTIC STITCHES
June 28, 2019, would be a fairytale and the dress had to match the occasion. Trusted designer Zac Posen took on the task of creating McPhee's dream dress from the inspiration of Princess Grace. Posen surprised the happy couple by stitching in the lyrics of Foster's song 'The Colour of My Love,' specifically written for Celine Dion and René Angélil on their wedding day.
---
ONE YEAR  AFTER THE VOWS
The couple just recently celebrated their one year anniversary and their low key romantic night will inspire and surprise you. They tried to eat a picnic outside but due to temperature just snuggled under a blanket with takeout! Katherine revealed the real reason she fell in love with David was his incredible creative abilities for music, this pair will have a symphony of success.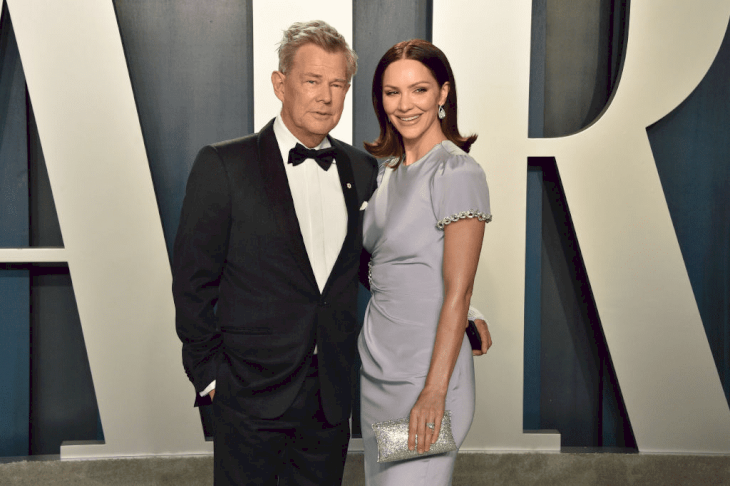 ---
NETFLIX SPECIAL FOCUS
Foster is focusing on his Netflix upcoming special called 'David Foster: Off The Record'. The special will highlight David's long career and the beautiful songs he has composed, produced, and recorded. The special will also focus on David's past relationships and what he has learned to be a successful partner today.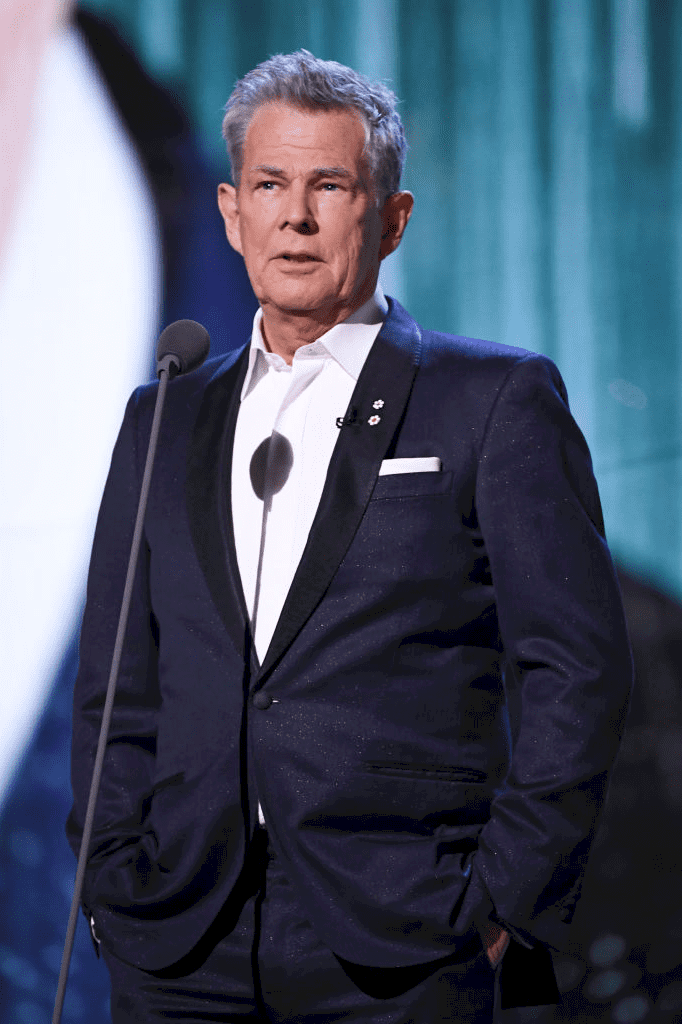 ---
A BABY MAKES THREE 
Last week the couple announced that they are expecting their first child together. Even though Foster currently has seven grandchildren the pair are excited to welcome this happy addition to their family. Overall, the couple has triumphed over blending the obstacles of Foster's previous life with his new life focused on his happiness with McPhee.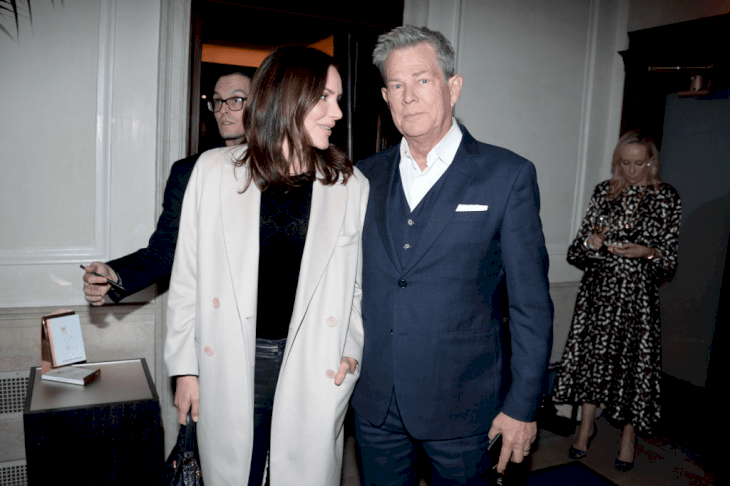 ---
AGE IS NOTHING BUT A NUMBER
McPhee & Foster continue to prove that age is nothing but a number and love is a collection built on experiences and shared emotions. The pair continue to help each other grown professionally and emotionally and think they have both found their soul mate! From the stages of 'American Idol' to weddings in London, you never know what the future will hold!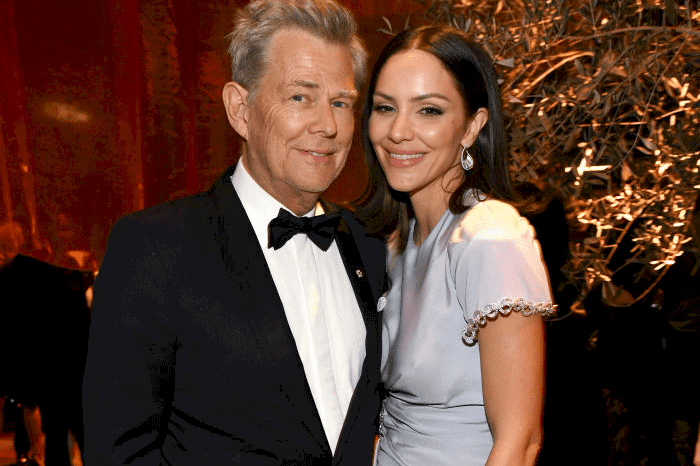 We wish the couple nothing but success for the years of their marriage and can't wait to meet their bundle of joy in nine months! Were you an 'American Idol' fan from the beginning or did you only watch the reboot? There's no denying both these musicians and songwriters are talented in their own way and we hope they keep proving love has no boundaries. Give this article a like and let us know if you think it'll be a baby boy or girl for the McPhee-Foster family!