Emily In Paris Cast: Real-life Partners
Emily In Paris has caused a lot of debate on Netflix this month! From steamy love triangles to epic fashion surprises, we've binge-watched it over one night. But is the French half of the cast as liberal in their dating habits? Who is Camille Razat dating? Why Lily Collins was heartbroken after a date? And what's going on between Lucas Bravo and Ashley Park? Find out below!
---
CAMILLE RAZAT
If you are looking for some fashion inspiration - Camille's Instagram is your paradise! She is the embodiment of French fashion as we are used to seeing it. Emily in Paris may be Camille's first major, worldwide role but she is definitely not new to the world of fashion. 
---
Camille models for iconic major brands like Chanel, Balmain, and Lanvin. She looks just as cool as she does in Emily in Paris! Though the series was criticized for increasing the level of American cliches towards French culture, Camille is actually rocking every one of those cliches. She has dozens of pictures in different berets for every occasion! 
---
However, Camille doesn't post pictures of her private life at all. We couldn't find any interview or even a post indicating her relationship status. Like Sylvie said to Emily, French people like mystery.
---
LILY COLLINS
Lily's gorgeous eyebrows and sweet smile made her a worldwide style icon. But it turns out that polished looks and a famous father are not enough to protect you from heartbreak. Hard to believe but 31-year-old Lily revealed that she has been ghosted by her boyfriends in the past. In her interview with Glamour, Collins revealed: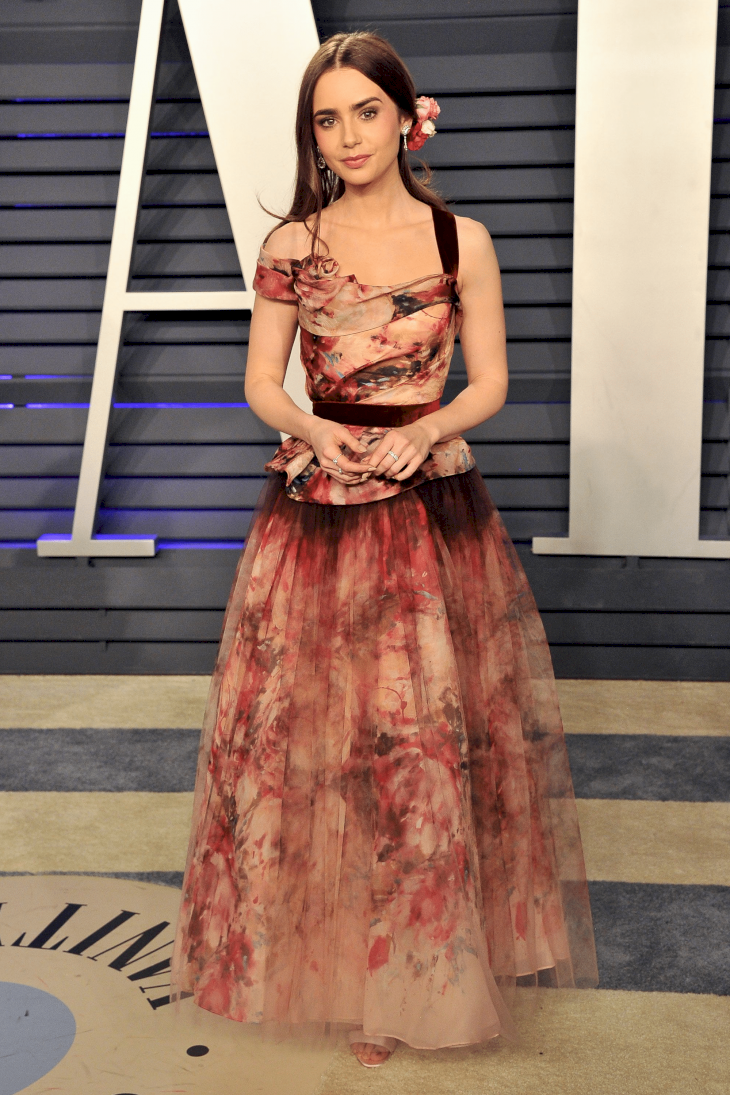 ---

"There are times when I've [been on dates and] thought we had a great time and then I've never heard from the guy again. Sometimes that happens after one date, a couple of dates, or one month. I would prefer people to be honest with me, as I live like that. I don't think it will be something I can ever figure out." said the actress.
---
Around the age of 22, Lily was rumored to be dating almost every one of her co-stars. She allegedly had a romance with Taylor Lautner and was shipped with Zac Efron after they were seen holding hands in Disneyland. But her real boyfriend at the time was Jamie Campbell Bower - the handsome blonde from The Mortal Instruments.
---
They dated for a year in 2013 then broke up; then got back together again and eventually broke up for good in 2015 according to Ranker. Some reports say that afterwards, Lily was briefly dating Chris Evans and even went on a couple of dates with Joe Jonas. As it usually happens in Hollywood, Lily has never confirmed any of these relationships.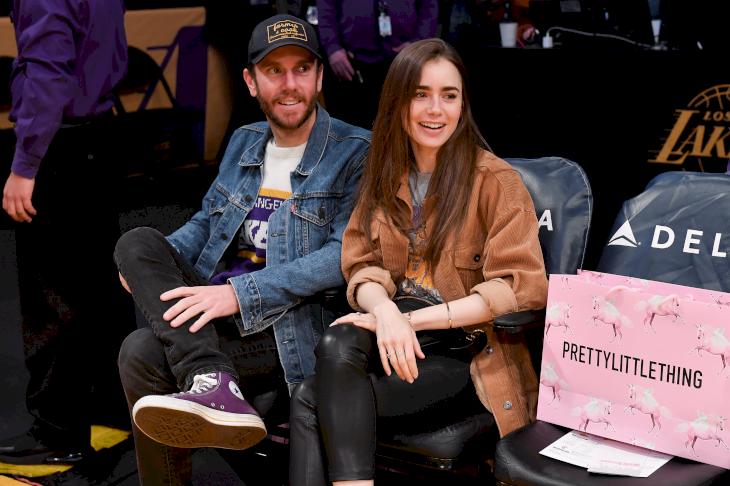 ---
So we will jump right to her current squeeze - director Charlie McDowell. Just a couple of days before the premiere of Emily in Paris, Lily dropped one more bit of news, sharing a picture of the two kissing and showing off her epic engagement ring. "I've been waiting my lifetime for you and I can't wait to spend our lifetime together" - she captioned it. 
---
We don't know for sure for how long Lily and Charlie have been together but it all became official when Lily posted a picture of them together and Charlie flew to Paris to see Lily on the set of Emily in Paris. McDowell, who is 7 years older than Lily, has a history of A-list dating himself. According to Marie Claire, he's dated some great actresses like Emilia Clarke and Rooney Mara.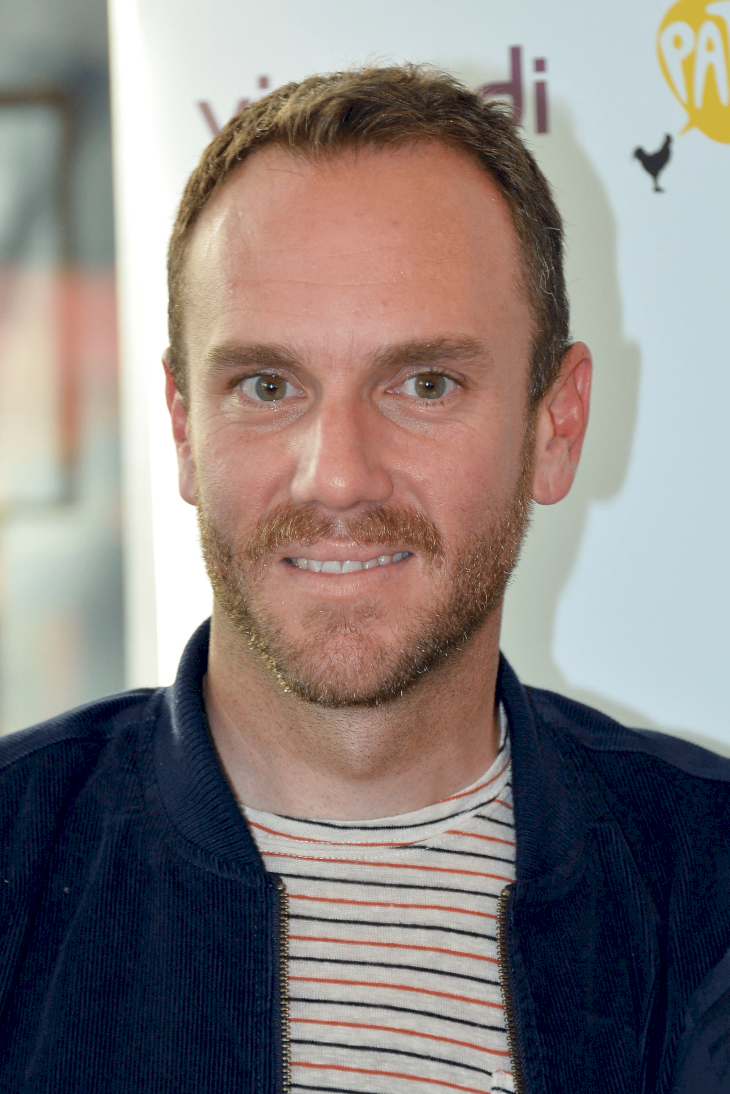 ---
LUCAS BRAVO
What's the French for "I am in love with him"? cause it feels like we've found decent boyfriend material! There's been a rise of gorgeous Spanish casts thanks to Elite and Money Heist, so we should've predicted that the French would be next!
---
Lucas is 32 years old but the world is only banging on his door now. And can you believe he still doesn't know about it?!! He is extremely humble! When he was asked by Glamour if he would date a fan, he said: "I don't really have fans, so I don't know". Oh yeah? Hard to believe it, since he has 250 thousand followers on Instagram! 
---
Lucas was also asked if he'd date a co-star, to which he said: "Once you step on set, it's a workplace, and I want to keep it professional. I mean, you never know what can happen, but I really try as much as possible to focus on the story we have to tell and the performance and the character".
---
Sounds pretty different from the attitude they portrayed on the show, but we are glad Lucas can break down a stereotype or two. Lucas has confirmed that he's currently single and after the hit series he probably won't have much time to date either. But there's one close friend he made on set!
---
Bravo revealed that after the show's ending, he went to New York and spent some fun time around the city with his new close friend Ashley Park. The two actually have a fun story of how they met. As Lucas told The Cult: 
---

"I met her on day two, and I think she thought I was a prop guy hanging by the trailer. She had an apartment next to mine. We barely have scenes together, but we became inseparable." shared the actor.
---
Lucas posted dozens of stories walking around NY with Ashley. The two even went to see some musicals - Mean Girls, Hamilton, and Harry Potter! Isn't he a dream boyfriend?! While Ashley and Lucas's friendship seems to be just platonic, let's see what might happen after one more season on the set together! 
---
ASHLEY PARK
It's not a coincidence that Ashley took Lucas to see the Mean Girls musical! Turns out Mindy's musical past was added to the script for Ashley specifically after the director Darren Star heard her performing in Broadway's Mean Girls. Ashley, who played Gretchen Wieners, said: 
---

"Darren Star, had actually come to see Mean Girls, which is how he became familiar with me. I think he said he saw it twice, which I didn't know until recently". shared the actress.
---
Fans are over the moon that Ashley had a couple of musical moments in the series! So is such an extremely talented actress single? Looks like she. But maybe she is just extremely secretive about her love life. There's no public record of Ashley officially confirming any relationship. 
---
Her Instagram is full of awesome pictures with friends and from sets but none of them hint to a potential boo. On the other hand, Ashley is such a hard worker that we can totally see why she probably doesn't have a lot of time for dating.
---
Ashley is a fascinating Broadway star, who's famous not only for Tina Fey's Mean Girls hit musical but also the 2015 revival of "The King and I" and has been nominated for a Tony Award multiple times. Now after her big success in Emily in Paris she'll probably have even more projects. It's nice that despite how busy she is, she managed to make a good friend. 
---

"Ashley has this solar energy. She talks to everyone. She makes it effortless - she has that connecting energy. We decided not to leave each other's sight, because it was too much fun," Lucas told The Oprah Magazine.