Harry Potter: Real-Life Relationships Between the Cast Members
As true Harry Potter fans, we're experiencing terrible withdrawals since 10 years has passed after the final release of the film series. But fear no more, we've got you covered with a Harry Potter quick fix. Find out why Daniel Radcliffe was disgusted by the thought of dating Emma Watson? And which Harry Potter co-stars were married? All this and more is waiting in the article!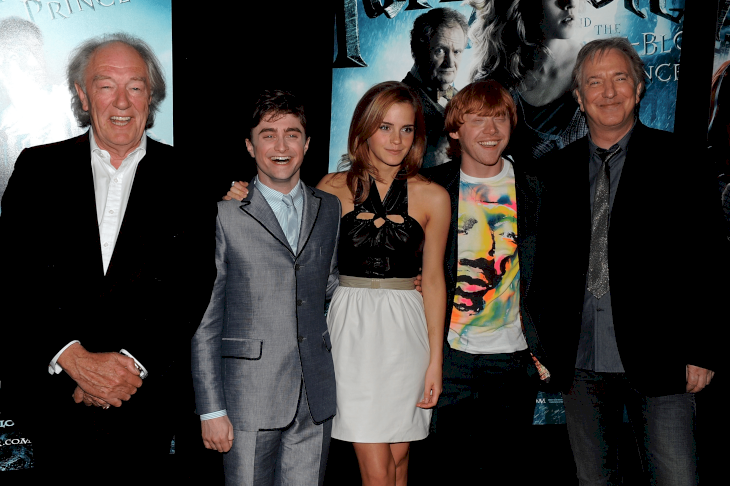 ---
DANIEL RADCLIFFE AND EMMA WATSON
Many fans wanted to see these two end up together at the end of the Harry Potter series. There were, and still are, numerous fanfics where Harry and Hermione fall in love. But J.K. Rowling judged otherwise and decided that they should just remain friends.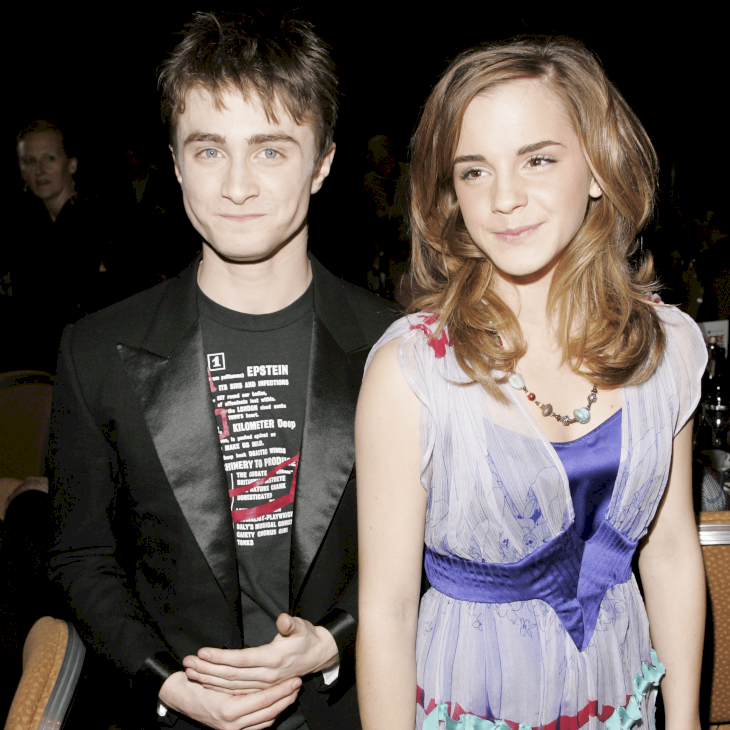 ---
So fans hoped that maybe, they'd at least become a couple in real life! After all, they had such great chemistry on-screen, so it's no wonder so many people shipped them. But when Daniel was asked whether he was attracted to Emma in that way, he didn't only say no - He also added that the thought of dating her disgusted him!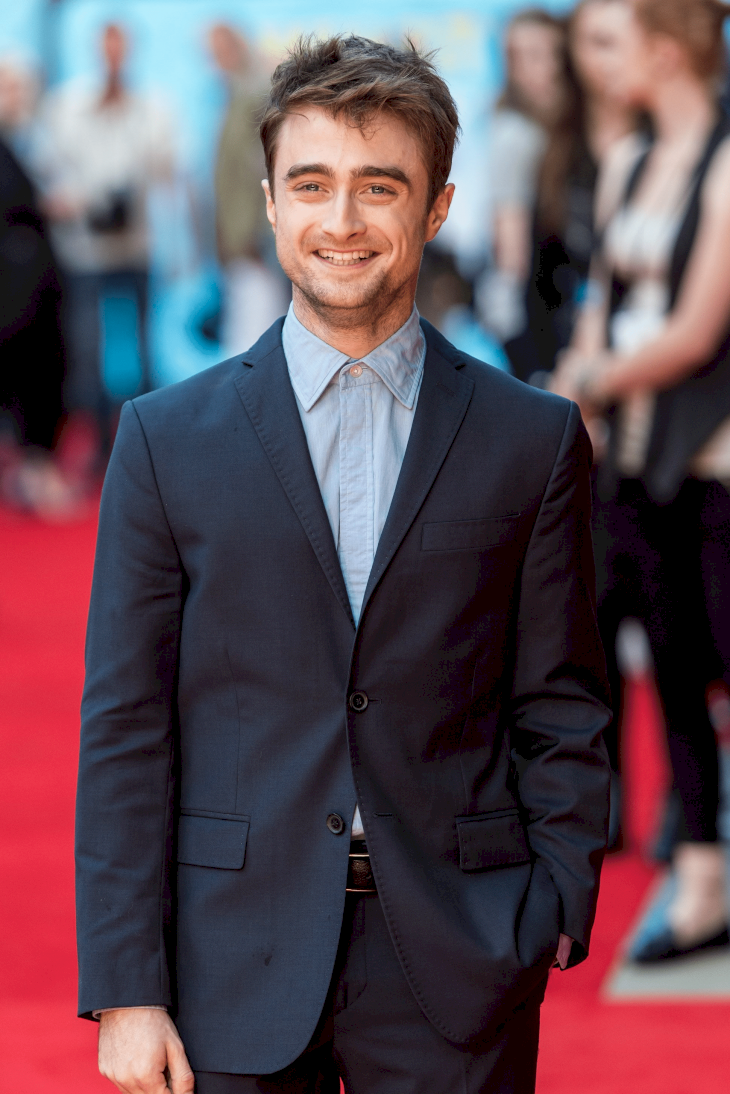 ---
Wait, wait, wait, it's not that Dan considers her unattractive or anything like that. It's just that she's like a sister to him! "There's something really incestuous about the idea of it," the actor said about him dating Emma. So the two of them are just friends.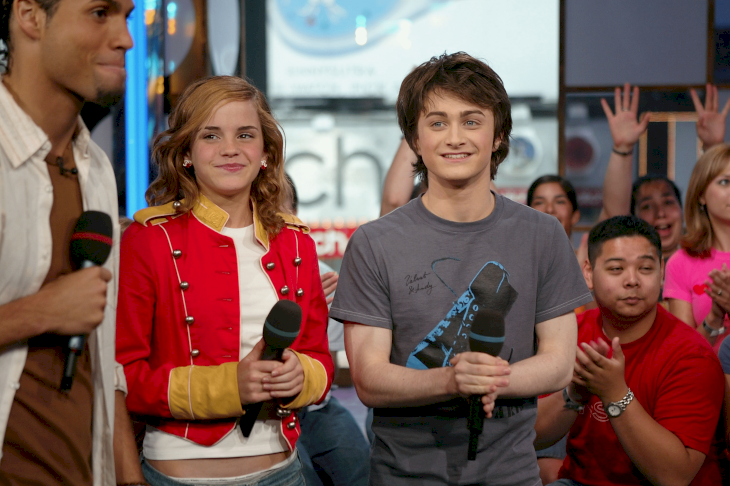 ---
They still have a good relationship, even though they aren't as close as Harry and Hermione were in the series. And yet, Dan once mentioned in an interview that he'd always have a bond with Emma and his other co-stars because of all the years they spent working together. Well, this is obvious, unlike the next pairing we're going to discuss…
---
RUPERT GRINT AND TOM FELTON
Can you imagine Rupert Grint and Tom Felton as friends? To be honest, it's pretty hard, because Ron and Draco were sworn enemies in the series! But in real life, they like hanging out together, and they still do it once in a while, especially when it's for a good cause.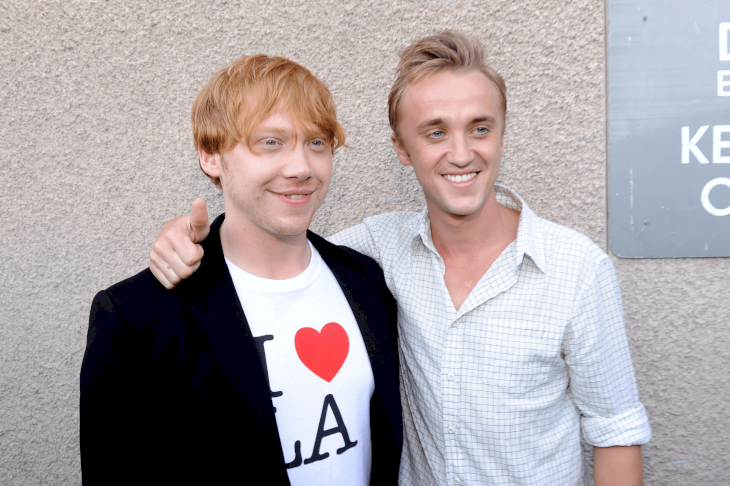 ---
For example, last year, Rupert and Tom reunited to bring Hogwarts magic to a children's hospital for the Christmas holidays. The actors delivered gifts in person, handed them out to the kids, and even spent some time with them. I can't even imagine how excited the kids were to have Ron Weasley and Draco Malfoy visit them! 
---
I'm sure that many of them believed in that moment that magic really does exist. But serving as good angels isn't the only thing Rupert and Tom do when they meet. Being close friends, they also love pranking each other. Remember how Rupert once wore a T-shirt saying "I 'heart' Tom Felton?"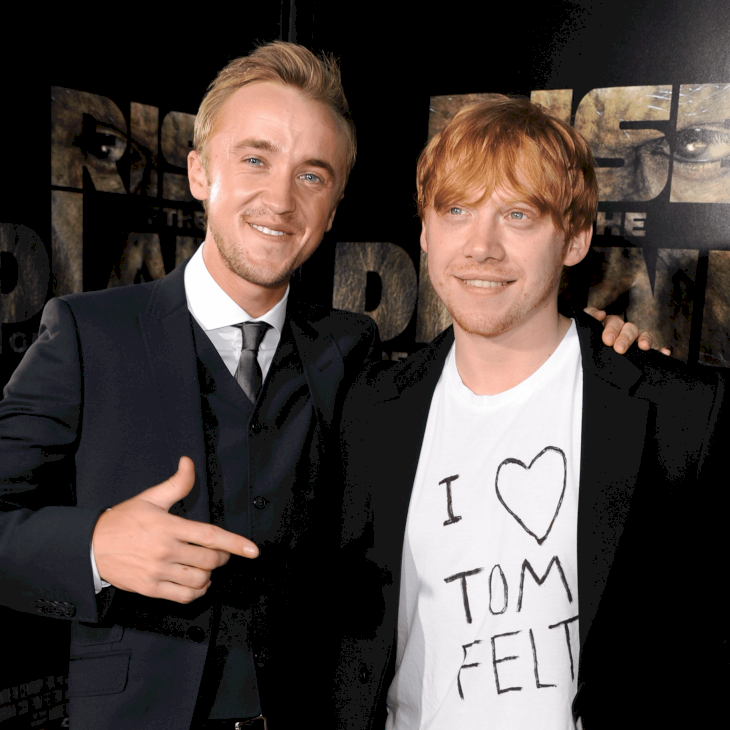 ---
And on another occasion, Tom disguised himself as a fan of Rupert's who wanted to get a picture with his favorite actor. He looked hilarious in disguise! The two actors also had fun at Universal Studio's Island of Adventures, where both of them communicated with… a dinosaur! It was Chris Pratt's velociraptor from Jurassic World, and he didn't seem to like Tom...
---
DANIEL RADCLIFFE AND ALAN RICKMAN
Guys, prepare your hankies for this one. If you were scared of Professor Severus Snape in the movies, it's only because Rickman was such a marvelous actor. In real life, he was the complete opposite to his character, and the child actors from the Harry Potter series can only recall good things about him.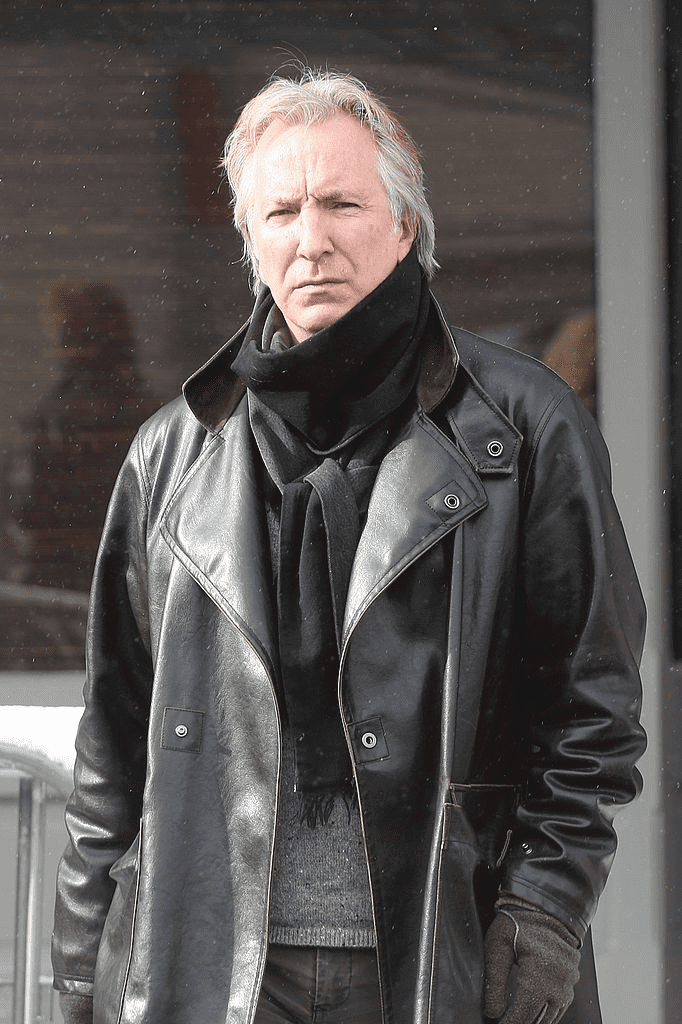 ---
For example, like how he paid restaurant bills when they'd eat out or how he helped them with small details on the set. Since they worked closely together for so long, Daniel has some of the fondest memories of the late actor. In an interview with The Metro, the young actor once recalled how he was intimidated by Alan Rickman at the beginning of filming. 
---
But after they spent an evening having dinner together, Dan realized how nice and funny he was. "He was so encouraging of me both on set and in the years post-Potter," Radcliffe said. In the tribute Dan shared after Rickman's passing, he also admitted that Alan was one of the first people to treat him like an adult rather than a child on the set.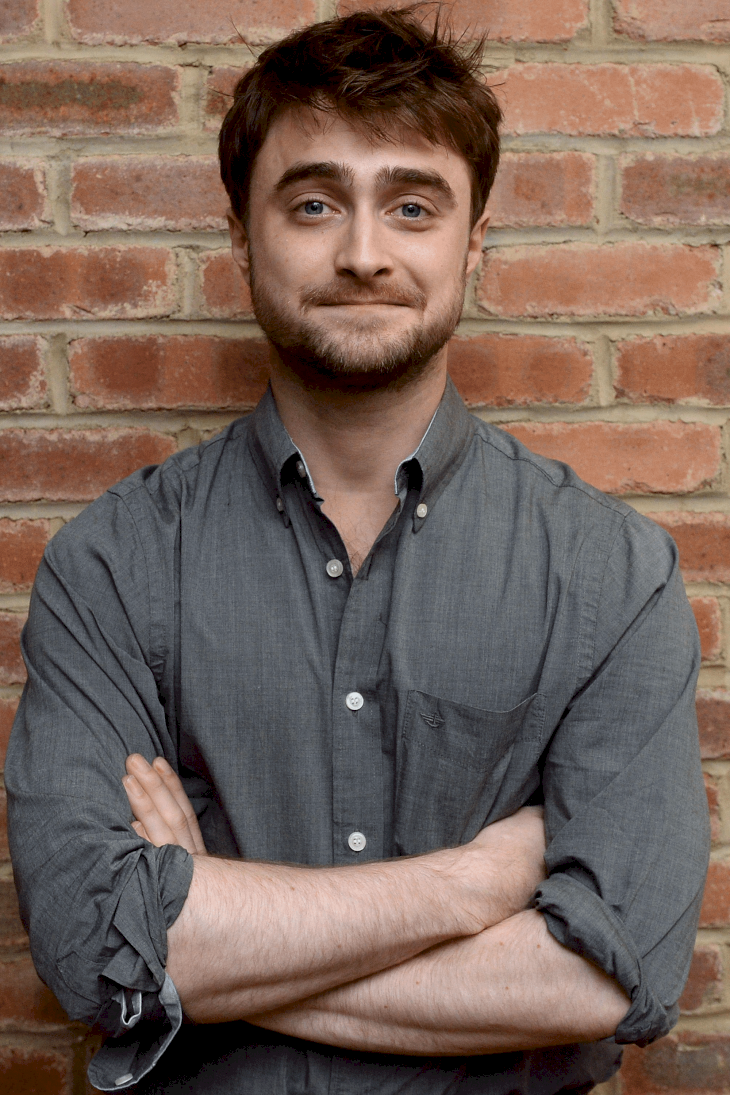 ---

"Working with him at such a formative age was incredibly important and I will carry the lessons he taught me for the rest of my life and career," he added.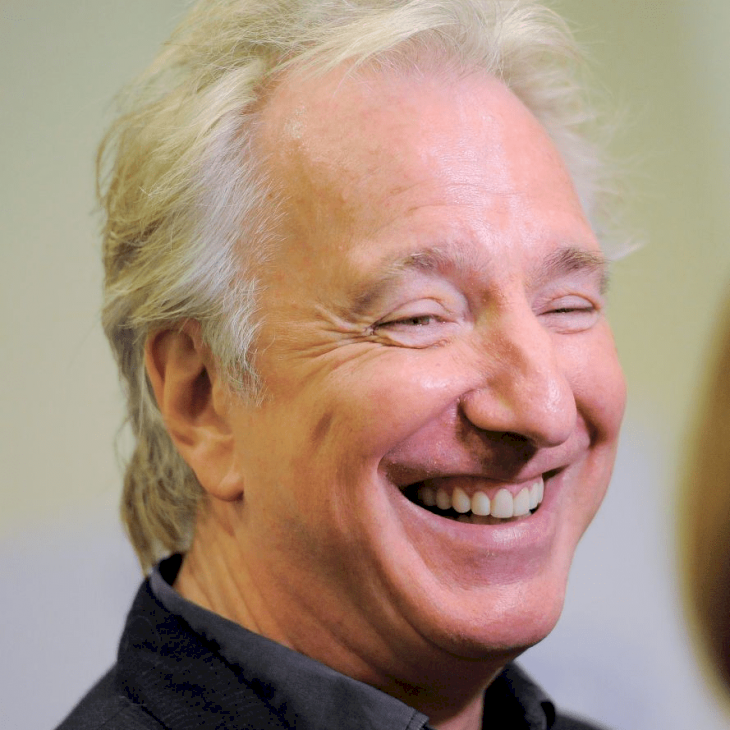 ---
RUPERT GRINT AND ALAN RICKMAN
Just like Dan, he worked with the iconic actor ever since he was 11 years old. On one occasion, Rupert, who loves drawing sketches, drew a doodle of Rickman in Snape's attire. The young actor was scared when he realized Rickman was standing right behind him and saw him drawing it.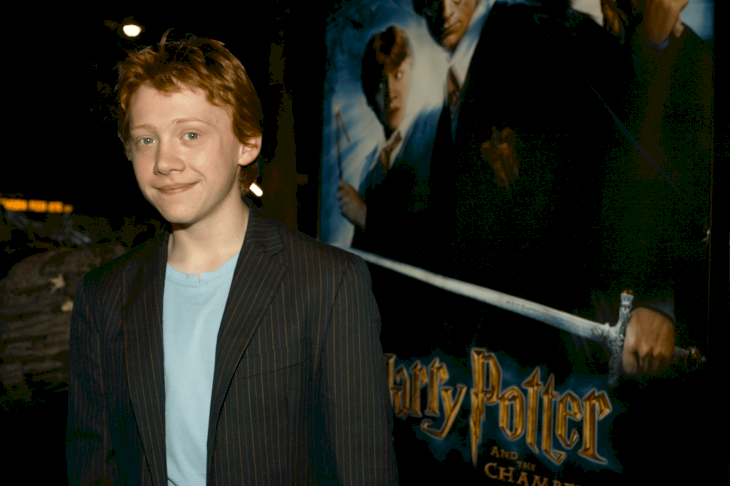 ---
According to Rupert, his picture exaggerated some of the actor's features and could have made him really mad. But Rickman was no Snape in real life, so he didn't give the young boy a detention and didn't take points off Gryffindor. Instead, he laughed, made Rupert sign the picture, and took it with him.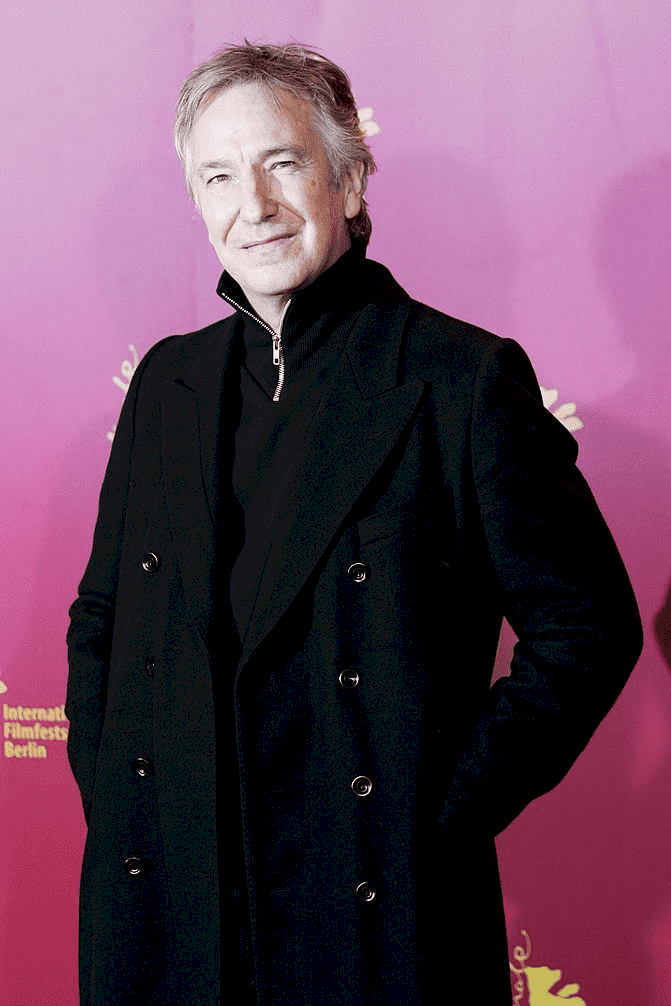 ---

"I have it in my possession. And I'm very fond of it," Rickman later shared. 
---
That was probably the moment when Rupert realized how different Alan was from his character. And when Rickman passed away, he shared the sweetest tribute, telling: "Even though he has gone – I will always hear his voice." Yes, it's hard to forget his deep and smooth voice...
---
TOM FELTON AND EMMA WATSON
This is another pairing of actors that might seem unexpected, given how their characters' relationships developed on-screen. I mean, Draco and Hermione were never even close to being friends in the series! But something made fans create tons of fanfics where these two ended up together. 
---
Their unique chemistry is probably to blame for that. Even Rupert Grint once said that the two of them had a spark on the set. And actually, Emma had a major crush on Tom when they were kids! "He totally knows," the actress shared with Seventeen. "We talked about it — we still laugh about it. We are really good friends now, and that's cool."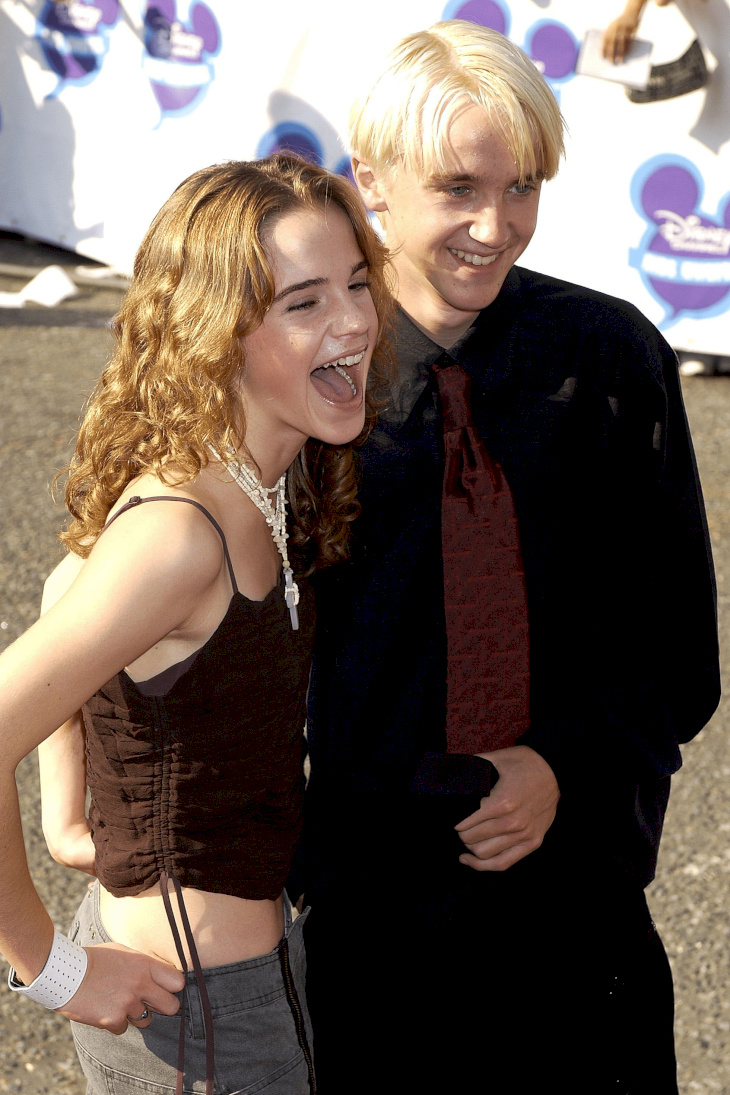 ---
Yeah, that is so cool! Tom has always been a good friend to Emma. When they worked on the third film, he helped her cope with her increasing fame and encouraged her to engage more with her fans. They look great together, I must say. And they still hang out together quite a lot. 
---
Tom and Emma often post their photos on Instagram. In one of them, we can see them having fun at a beach together. Then Emma posted her portrait captioned, "Friends capture you best" and tagged Tom. And we also saw the sweetest photo of Tom teaching her to play the guitar.
---
EMMA THOMPSON AND KENNETH BRANAGH
I know what you're thinking – they weren't in the series that much, and they didn't even share any screen time! But in real life, the actors who played Professor Trelawney and Professor Lockhart used to be married. Their life together ended in a scandal when Branagh cheated on Thompson with another actress.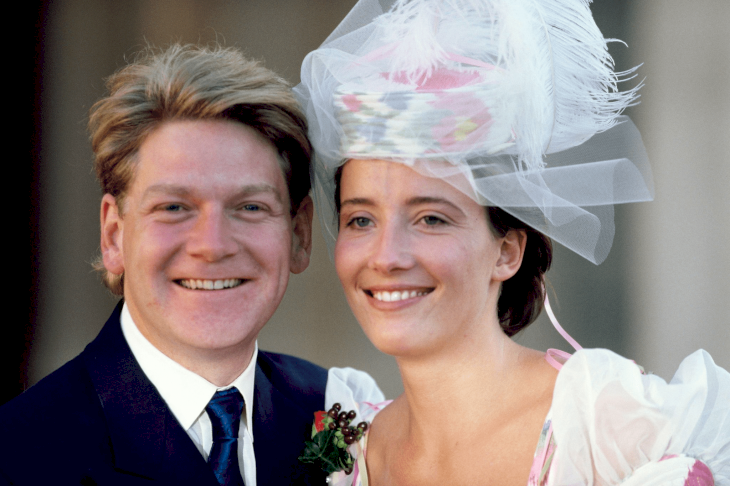 ---
And now you're going to be even more surprised because he had an affair with Helena Bonham-Carter! Yes, the actress who played Bellatrix Lestrange! You might think it was incredibly hard for Thompson to work with the woman who literally stole her husband. But, in fact, she is long over it.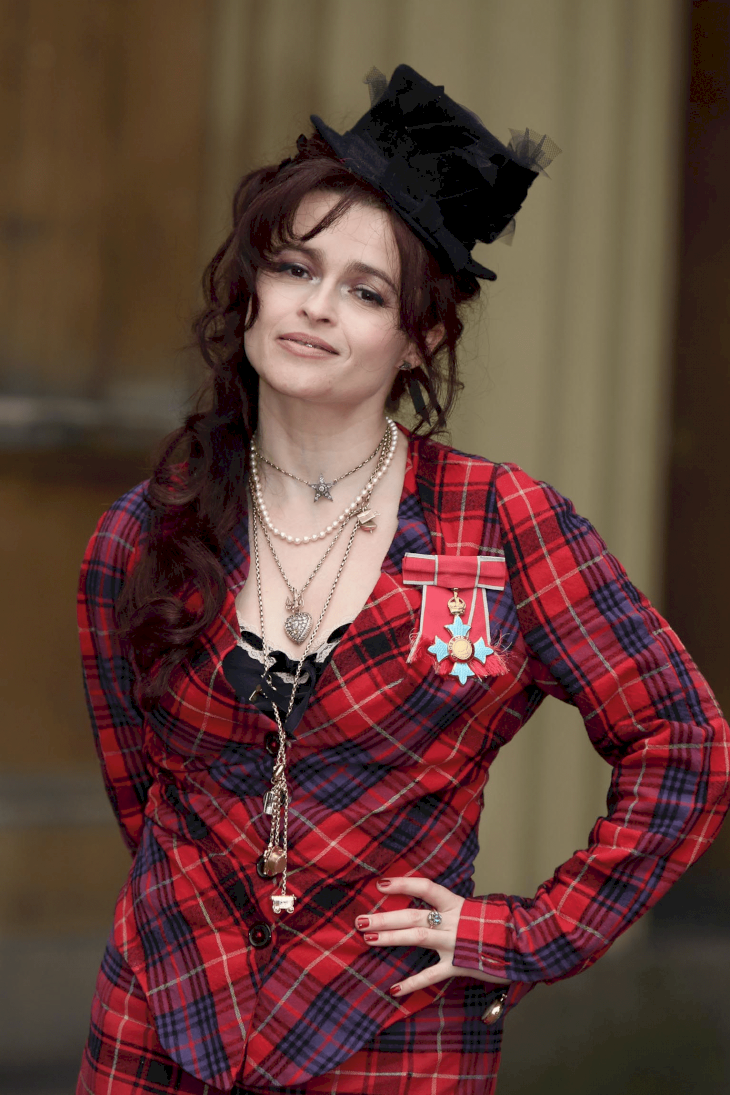 ---
After all, the whole thing happened years before they were cast in the Harry Potter series. "You can't hold on to anything like that," Thompson commented. "It's pointless. I haven't got the energy for it. Helena and I made our peace years and years ago."  What a wise woman! 
---
DANIEL RADCLIFFE AND TOM FELTON
In the series, Harry and Draco were often at each other's throats. But then again, it's all just brilliant acting! In real life, Daniel Radcliffe and Tom Felton have always been on good terms. And even now, they sometimes meet and catch up on everything that happened to them. 
---
For example, Tom visited Dan's play a few years ago and even documented it on his Instagram, urging everyone to go see it, too. And, as Tom revealed to US Weekly, the two of them often discuss working on a movie together again one day.
---

"Daniel and I talk about one day I'll get to be the good guy and he gets to play the villain," the actor said.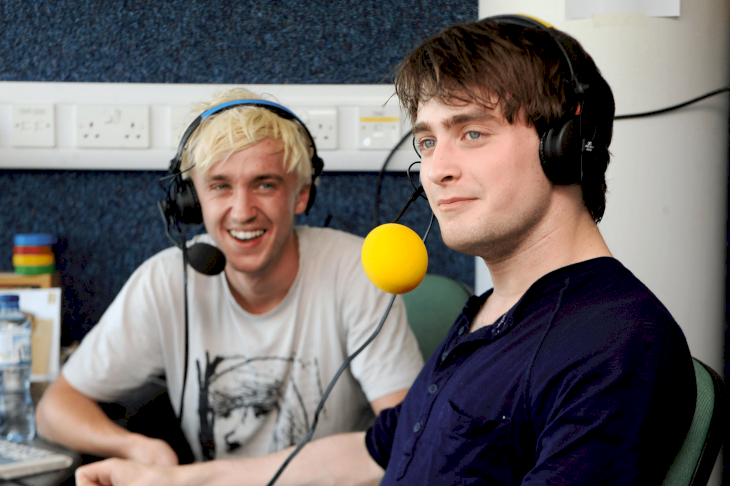 ---
Wow, seeing them swap roles like that will probably be a shock for all Harry Potter fans! But I do hope that their plan works, and one day, we'll see them on the set together once again. After all, they made the best frenemies! 
---
RUPERT GRINT AND EMMA WATSON
I can't help but ask, what do you think about Ron and Hermione ending up together at the end? Do you think that they're a good couple, or would she have been better off with Harry, or someone else? When it comes to the actors, they actually didn't really like acting out their romance on the big screen.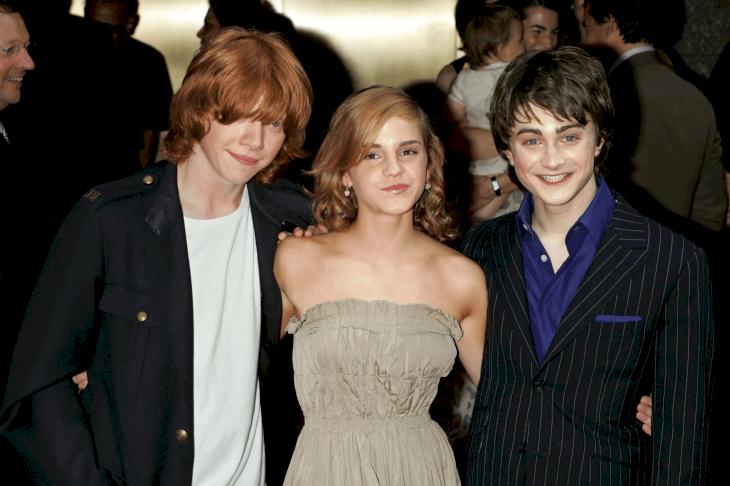 ---
They didn't even want to kiss! It wasn't because they didn't think Ron and Hermione should be together. They're just too close friends in real life, and they have a family-like bond. That's why the kiss scene in the final film was so awkward for them.
---

"I have a memory of her face getting closer and closer. Like, 'Oh my God.' I can't really remember anything apart from that," Rupert recalled. 
---
And he added that he never even went back to watch that scene. Emma also didn't enjoy shooting it, to say the least. "It's honestly like kissing my brother. It was weird," she said. But luckily, they got over it! Now that the saga is over, Emma and Rupert still keep in touch.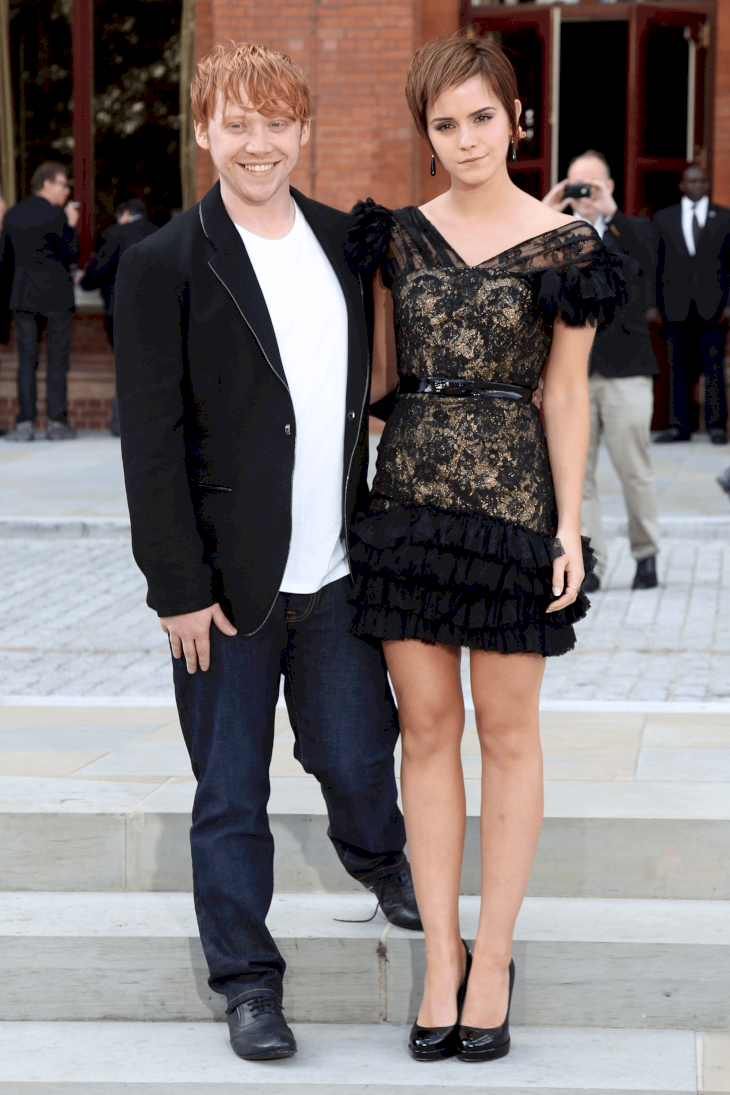 ---

"I feel very supported by my old co-stars," Emma once shared.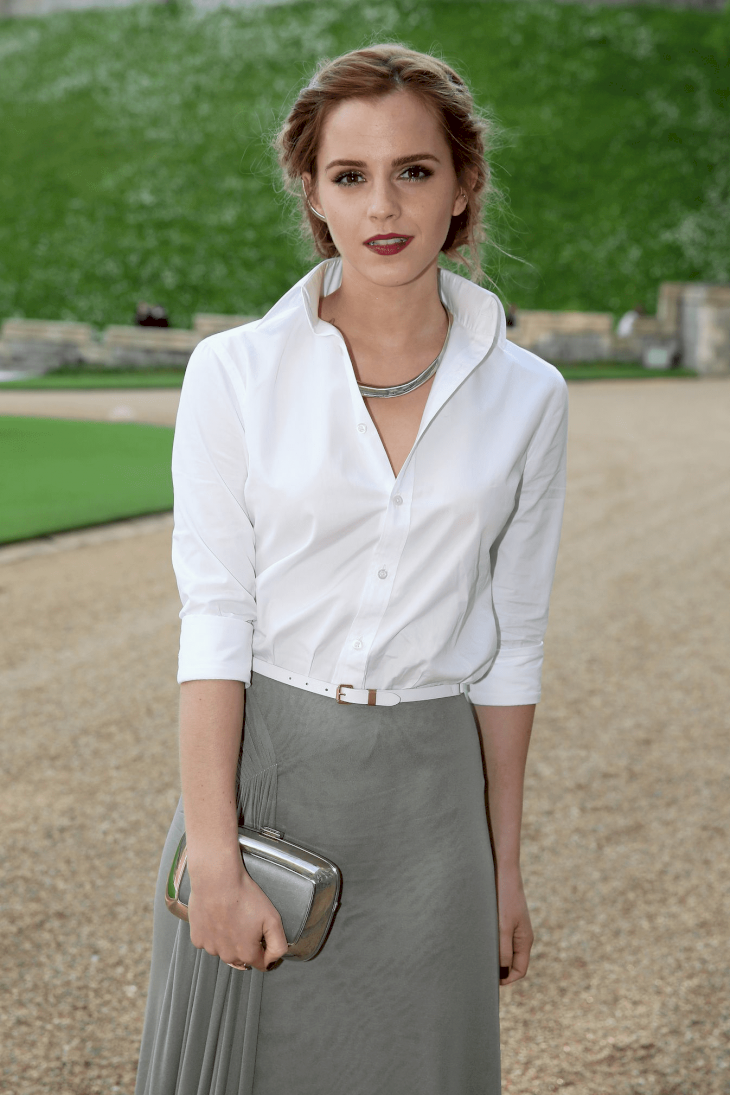 ---
TOM FELTON AND JASON ISAACS
Meanwhile, it seems like Tom Felton and Jason Isaacs can't let go of their characters in real life. Even though they're no Draco and Lucius Malfoy, they still behave as if they're father and son! Felton and Isaacs reunite quite often to talk about daily matters, like their favorite TV shows, appreciation for Kit-Kats, and quarantine routines. 
---
Being an older and more experienced actor, Isaacs actively supports Tom's career and encourages his Twitter followers to watch the young actor's movies and shows. Of course, he also praises Felton's performance whenever he likes it.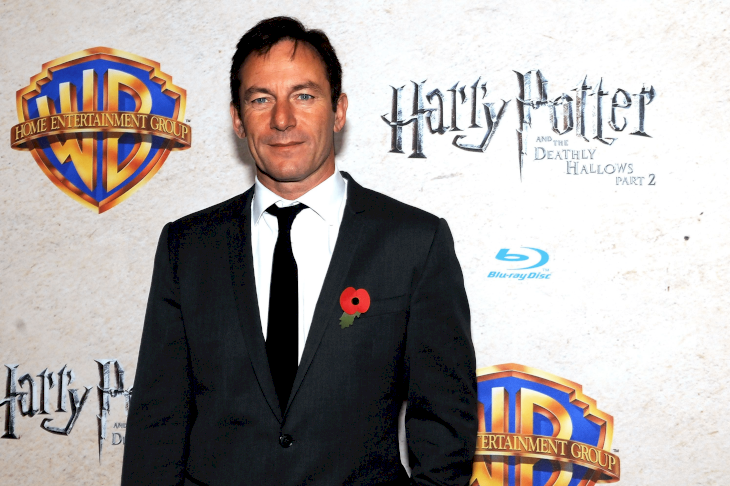 ---
For example, once Jason Isaacs commented on how superb Tom's acting was, and Felton responded, even calling him "father." Well, it looks like Jason turned out to be a much better father figure for Tom than Lucius was for Draco!
---
DANIEL RADCLIFFE AND RUPERT GRINT
And of course, everyone wants to know whether Harry and Ron are friends in real life! Well, they are, but they're not as close as you might think. Indeed, not as close as Harry and Ron. Daniel Radcliffe and Rupert Grint have always been friends. And yet, these days, they don't see much of each other. 
---
Rupert, for example, once described their friendship like that of distant cousins. And just like distant cousins, they only really get together for the important stuff. Like, for instance, when Rupert's first kid was born this May.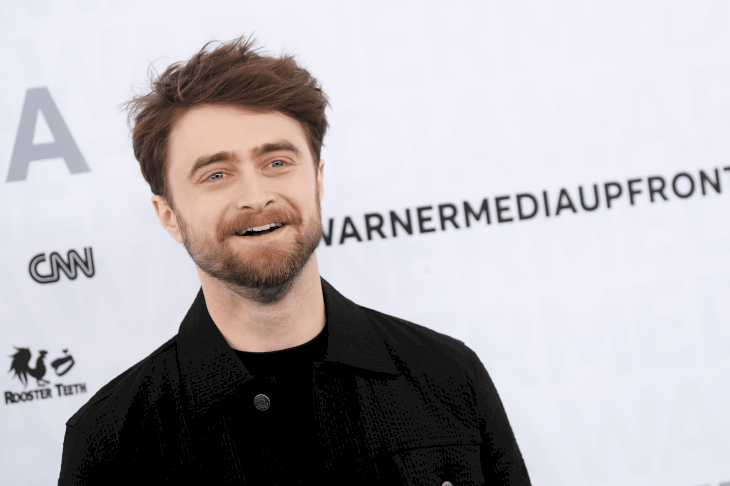 ---

"I mean it is still crazy for me that we are now on the stage where we have children and I am sure it is a fact that makes the rest of the world feel really old," Daniel said and added that he's sure that Rupert is going to be an amazing father. 
---
I know EXACTLY what he means. One day you watch them all as kids studying in a wizarding school, and then – BAM – the next day, they get married and start a family. It's crazy how time flies! But anyway, whose real-life relationship surprised you the most? And be honest, when was the last time you rewatched the Harry Potter series?