Helena Bonham Carter: Lovers, Children and Personal Life
One of today's most celebrated and iconic actresses in none other than Helena Bonham Carter. However, as popular as she is, her life does seem to be a bit of a mystery to all of us. Read this article to find out more about Helena's personal life, her previous lovers, and why she considers age to be just a number ...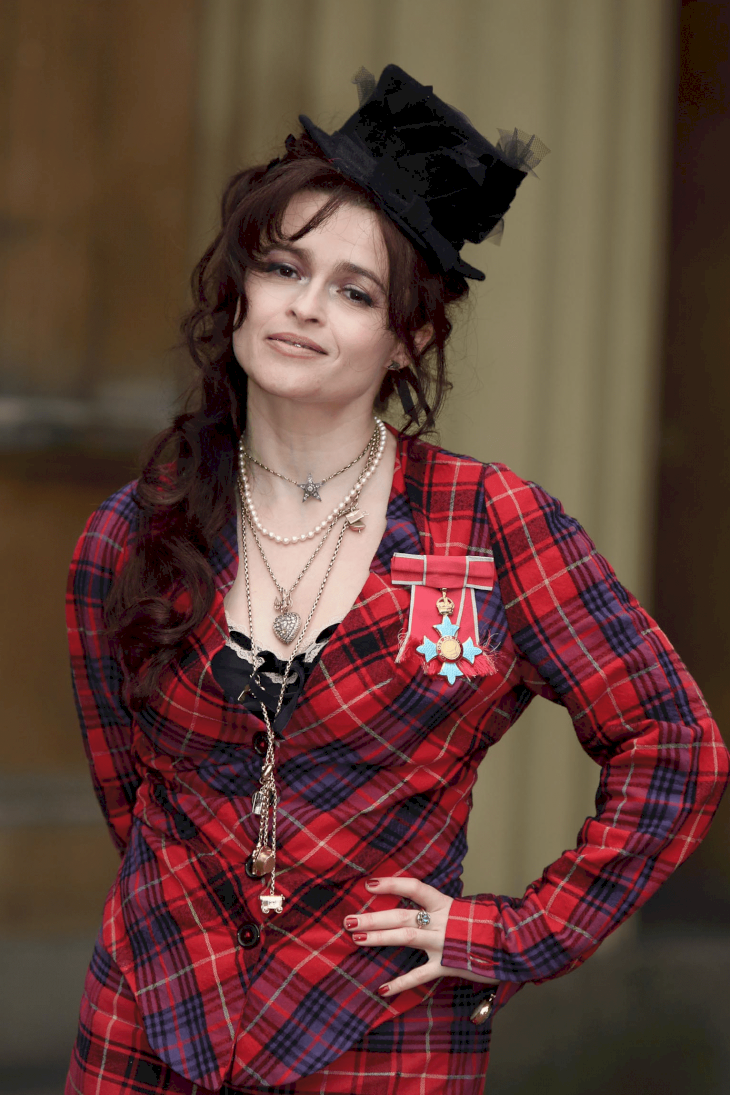 ---
WHO IS HELENA BONHAM CARTER?
Helena Bonham Carter is not only a popular fixture when it comes to film, but she has also come from a very prominent family in the United Kingdom. She has come from a family full of politicians and people who served their country during war times.
When it comes to choosing her roles, Helena could not care less whether it is a high profile film nor an independent one. As long as she feels like she can deliver her best performance for the job, then she takes it! We can say that she really have delievered her performances in all of the films she has been in.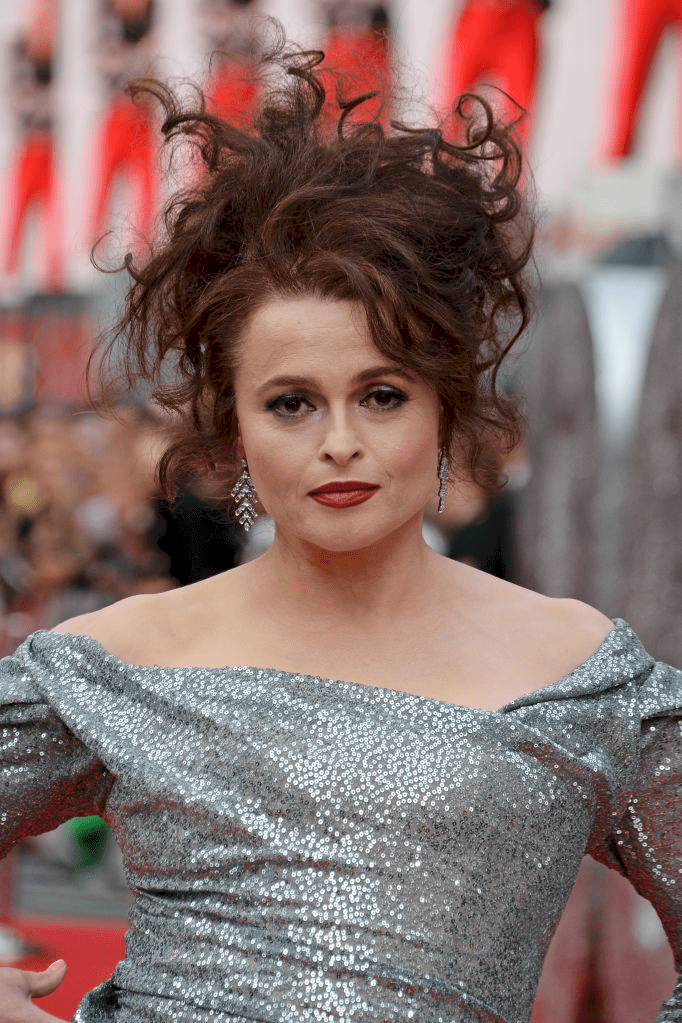 ---
WHAT DO WE KNOW ABOUT HER LOVE LIFE?
Not much is publickly known about Helena Bonham Carter's personal life--let alone her love life. There are only three known men who have been linked to Helena, and one of them was her ex-husband, Tim Burton. As public as Helena seems to be, she actually appears to be a very private person.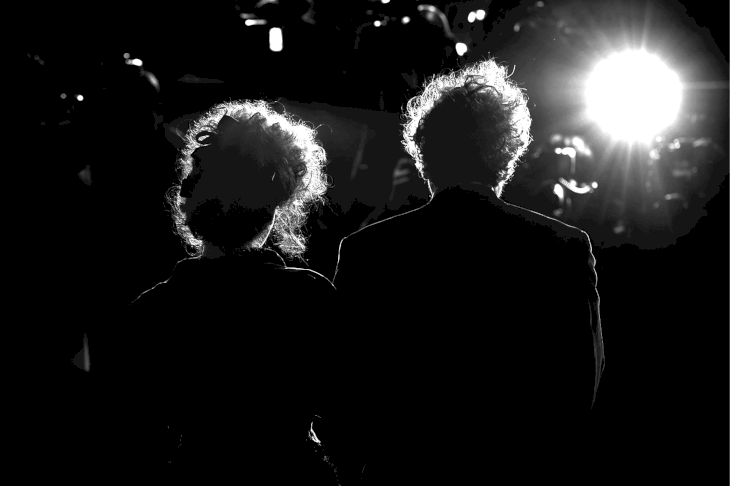 ---
KENNETH BRANAGH
In 1994, Helena Bonham Carter met Kenneth Branagh where they were both casts for Mary Shelley's Frankenstein. This relationship started quite controversially since Kenneth married at the time. To make matters worse, Kenneth's wife at the time was none other than, Emma Thompson.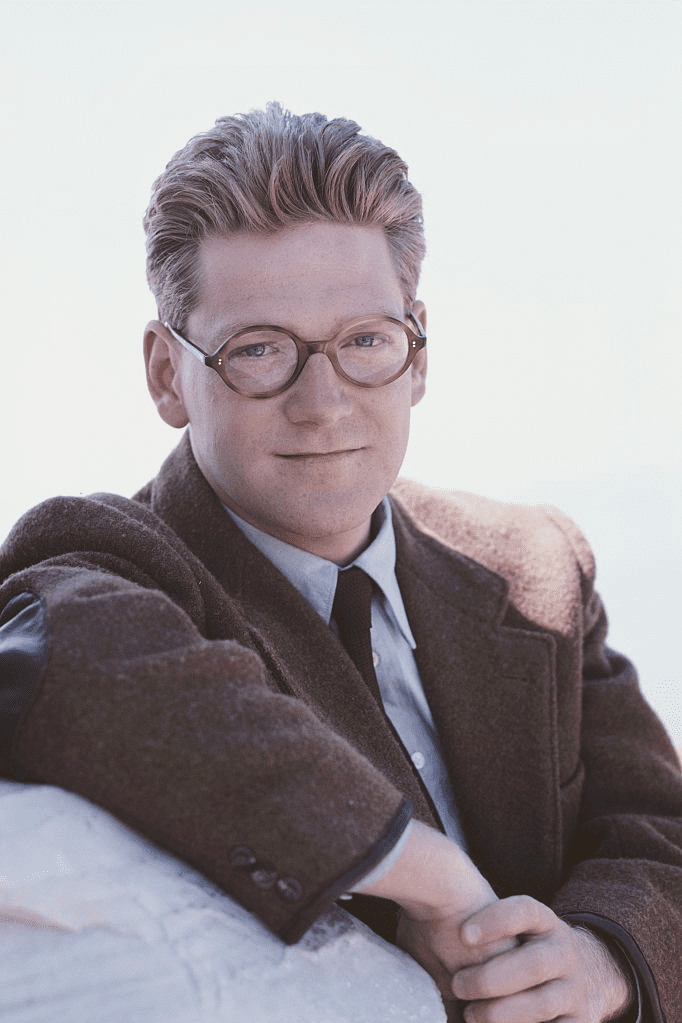 As Emma's career continually soared, Kenneth's career was hanging by a thread. He tried to produce his first big-budget film but it proved to be quite challengin, and so this was when he leaned his affection towards Helena. In 1995, Kenneth and Emma divorced but not soon after, in 1999, Kenneth and Helena also called it quits.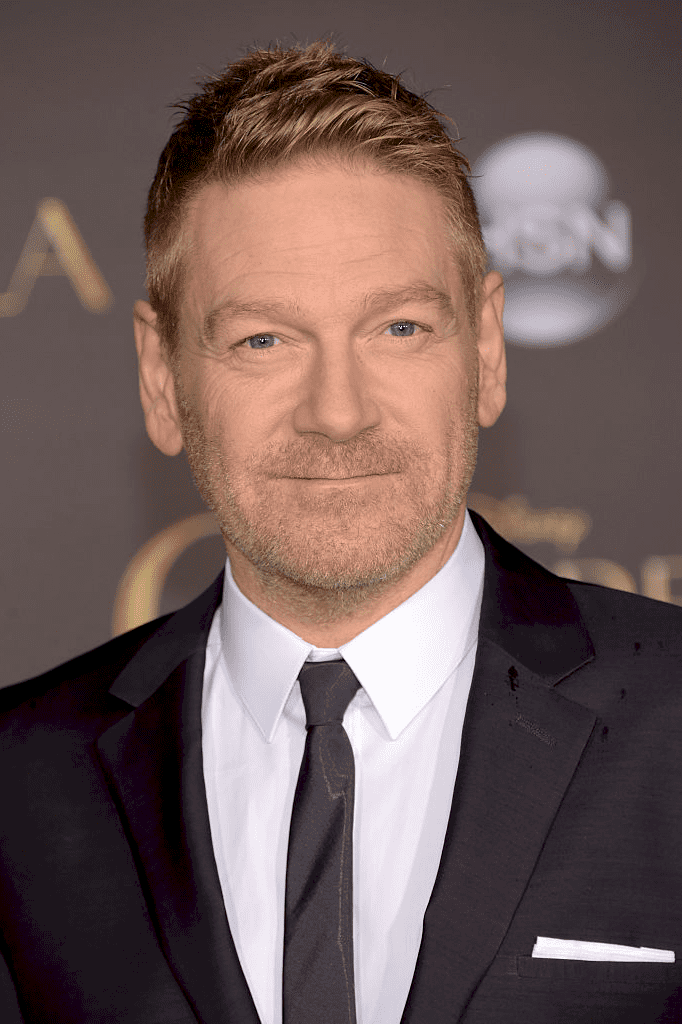 ---
HELENA AND KENNETH'S CONTROVERSIAL "AFFAIR"
A lot of people condemned Helena and Kenneth's actions considering that he was still married to Emma when he started his new relationship, and this was a natural thing to do. Emma was absolutely devastated and like the great actress that she was, she channeled her feelings into her current role.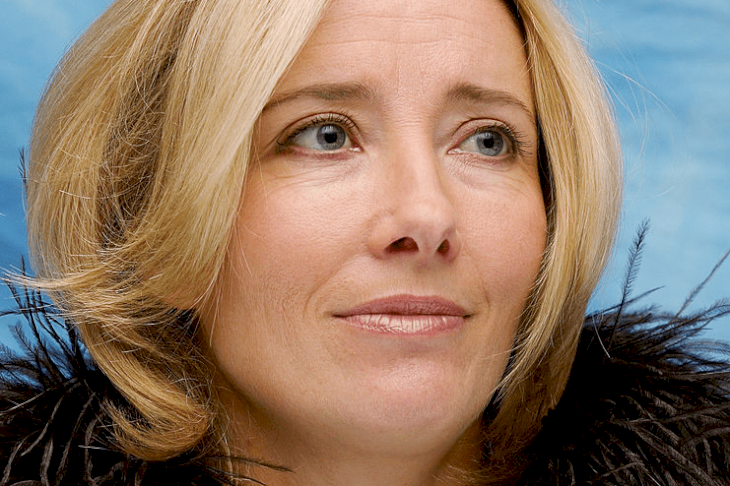 In the film, Love Actually, there was a scene where Emma found out that her husband was cheating, and she said:
"I've had so much bloody practice at crying in a bedroom. Then having to go out and be cheerful, gathering up the pieces of my heart and putting them in a drawer. That scene where my character is standing by the bed crying is so well known because it's something everyone's been through."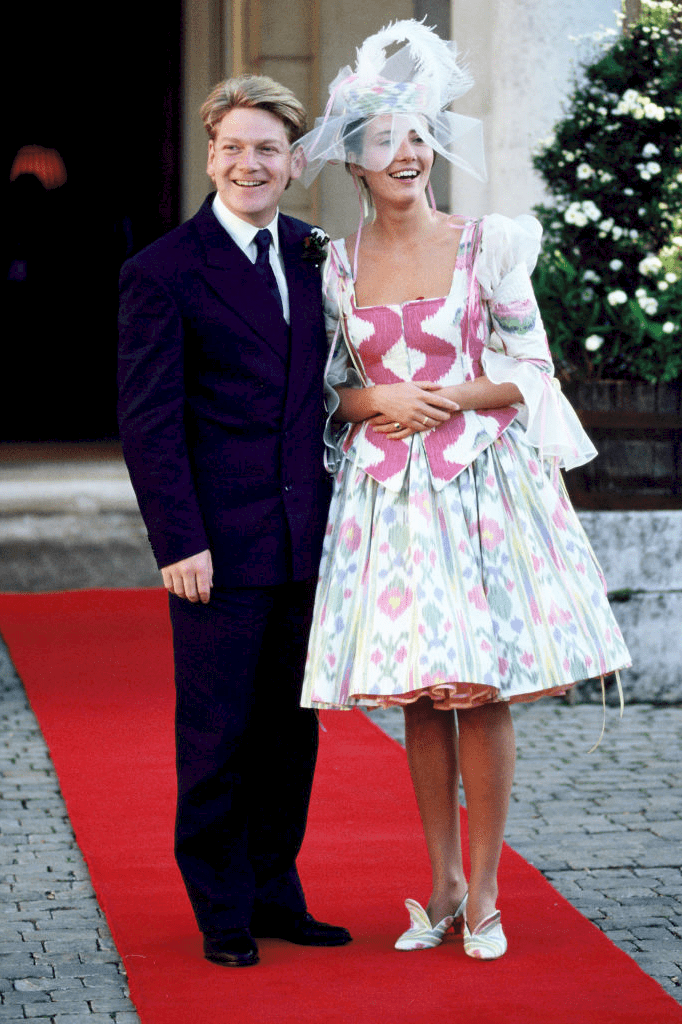 ---
EMMA AND HELENA MADE THEIR PEACE
Although Helena and Kenneth had split, they said that there were no ill feelings towards one another. Emma also admitted that they are not that close, but there is no hatred nor prejudice towards one another. Emma stated in an interview:
"You can't hold on to anything like that. It's pointless...I haven't got the energy for it. Helena and I made our peace years and years ago, she's a wonderful woman."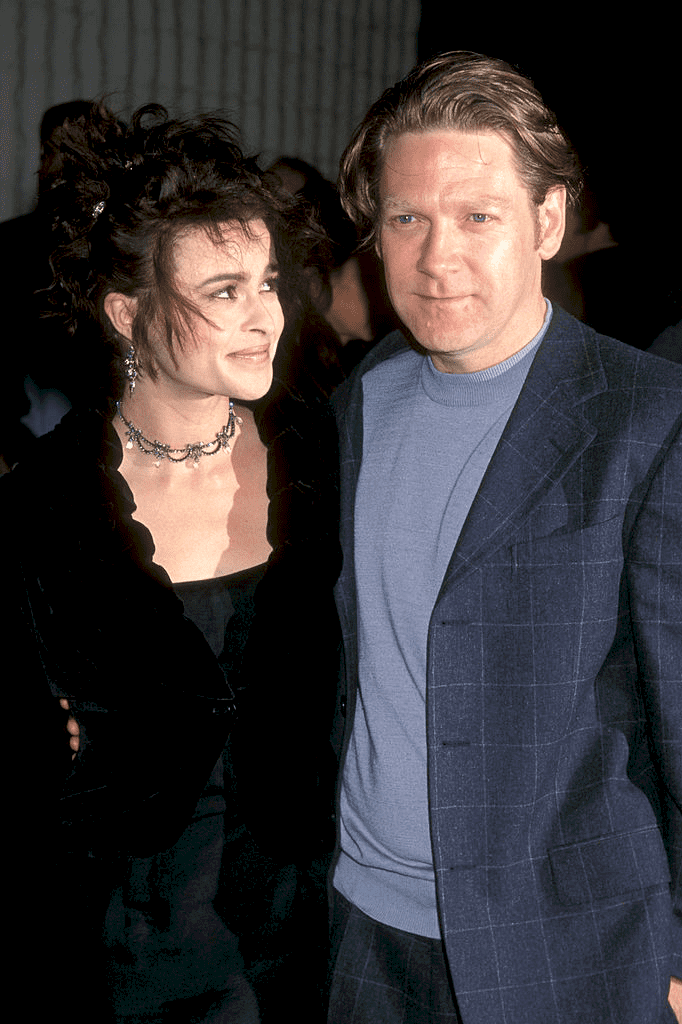 ---
HELENA AND KENNETH'S SPLIT
After a few years, Helena and Kenneth have decided to call it quits. The pair did not really elaborate on what went wrong, but they did say that it was a mutual decision and that there was no third party involved. In a statement that Helena released, she said, "I am very sad to confirm that Kenneth Branagh and I are no longer together."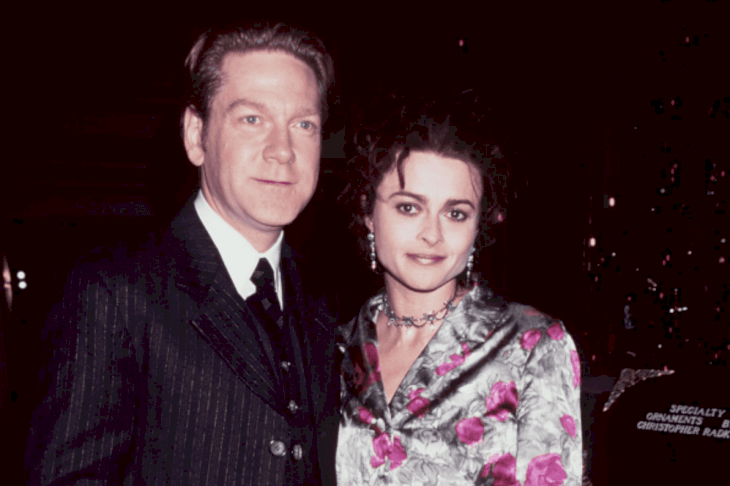 ---
TIM BURTON
Once she split with Kenneth Branagh, Helena Bonham Carter has met another prominent film figure on set. Whilst filming Planet of the Apes, Helena met Tim Burton. Unlike Kenneth, Tim prefers to stay behind the cameras as he is one of today's most prolific directors.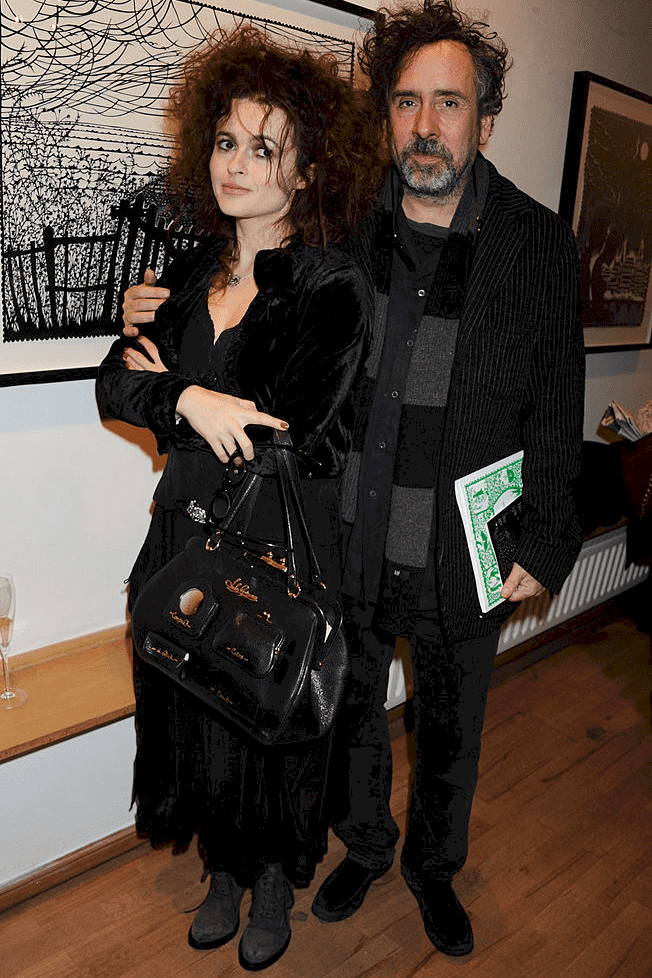 Helena and Tim started their romance in 2001, and by the time 2006 came, they had both made London a home. The couple decided to buy a town house in the United Kingdom which was previously owned by Helena's grandmother, Violet Bonham Carter. Helena and Tim lived there with their two children: Billy and Nell.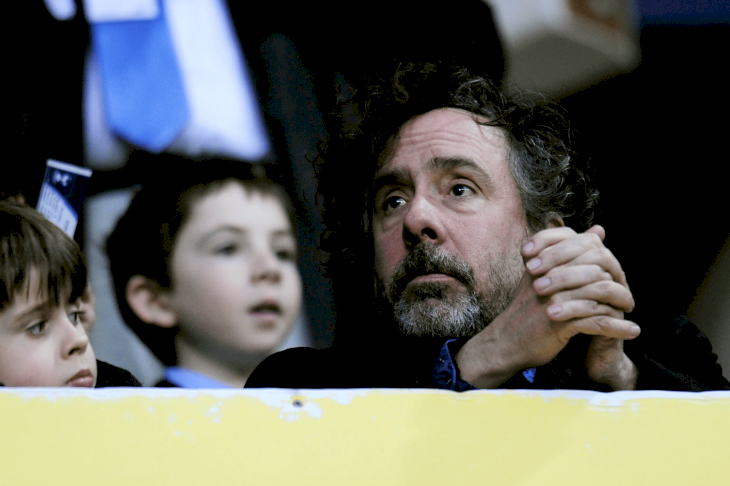 ---
HELENA AND TIM'S CONSTANT COLLABORATIONS
Helena Bonham Carter is a constant figure in a lot of Tim Burton's films. From Big Fish to Charlie and the Chocolate Factory to Dark Shadows, they have always had creative support from each other. Although now that they have split up, will we see more of Helena in Tim's films?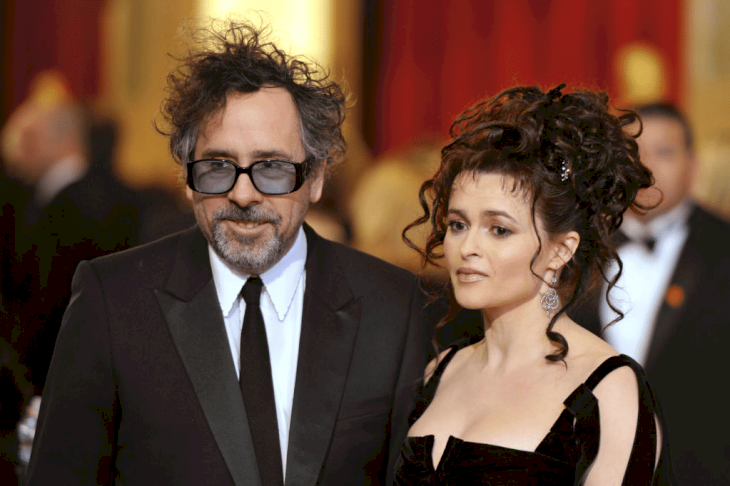 It is rare for another Helena Bonham Carter and Tim Burton pairing to come by again because both of them are just one of the best in their own craft. Although just after the pair's separation, Helena said, "It might be easier to work together without being together any more." So there might be a chance for another collaboration in the future...fingers crossed!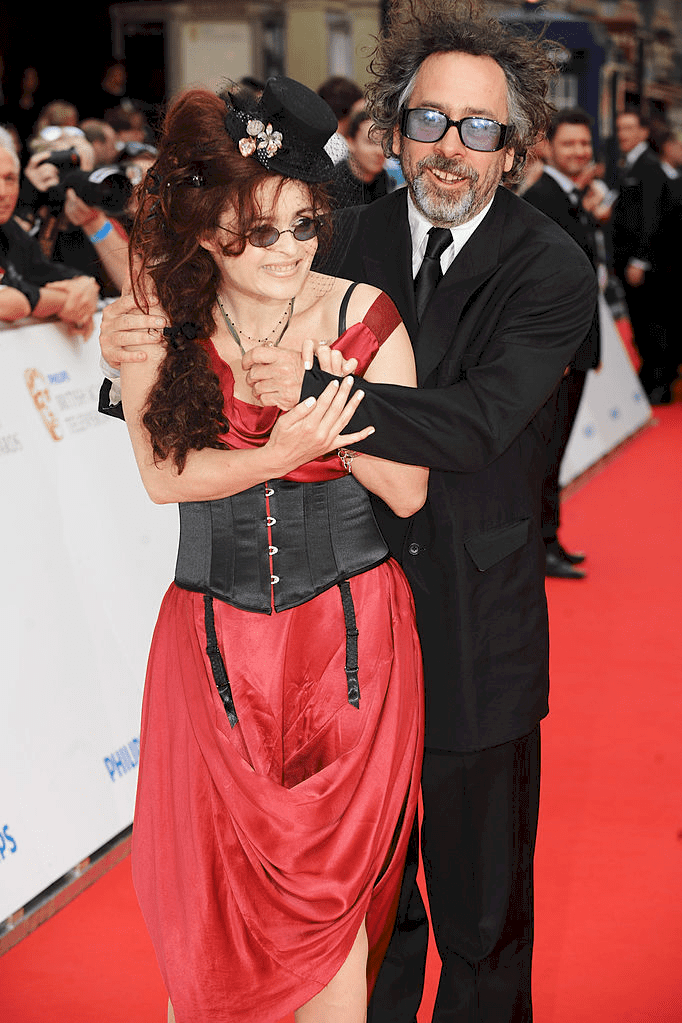 ---
HELENA AND TIM'S CHILDREN
Before the pair ultimately split up, Helena and Tim had two children together: Billy Raymond and Nell. Helena previously stated that her daughter's name is a homage to all the "Helens" in her family.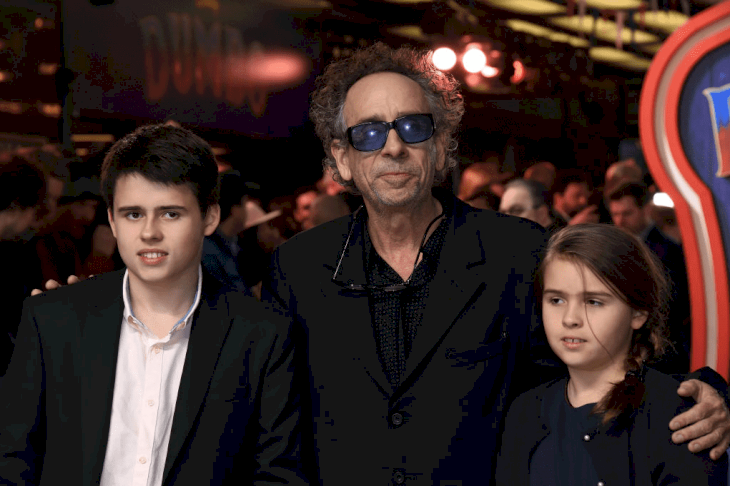 Helena has been pretty vocal about her struggles to conceive naturally. The couple previously admitted that before they had their daughter, they were actually about to try Vitro fertilization. However, the couple finally conceived naturally before even trying.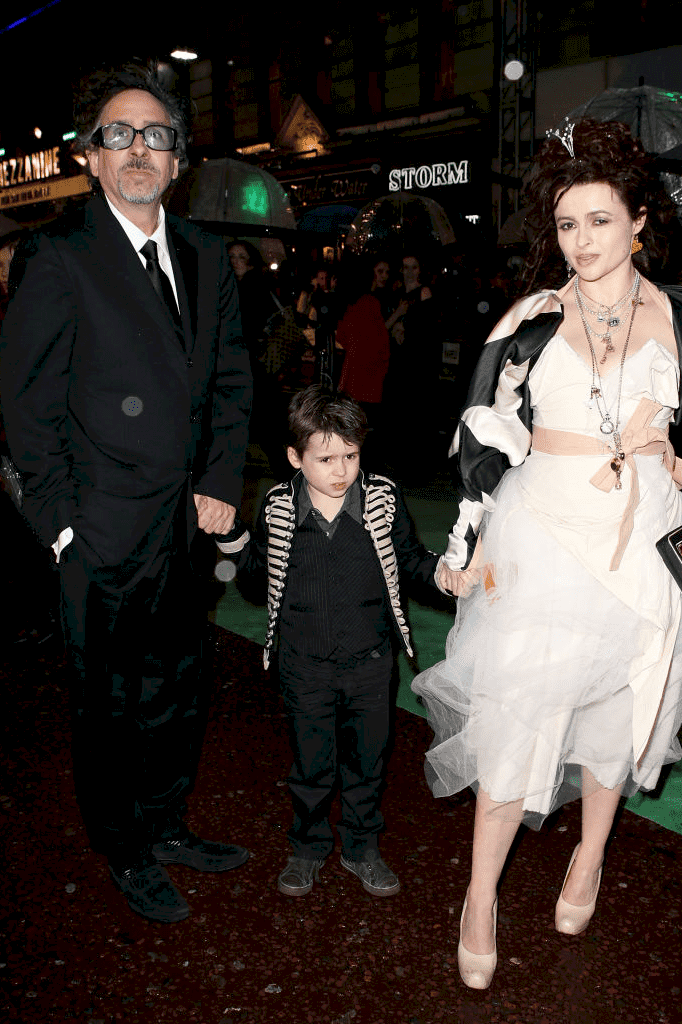 ---
HELENA AND TIM'S SPLIT
After thirteen years together, Helena Bonham Carter and Tim Burton have decided to call it quits. Both Helena and Tim are very private persons and so it comes to nobody's surprise that there is not much news about the reason for their divorce.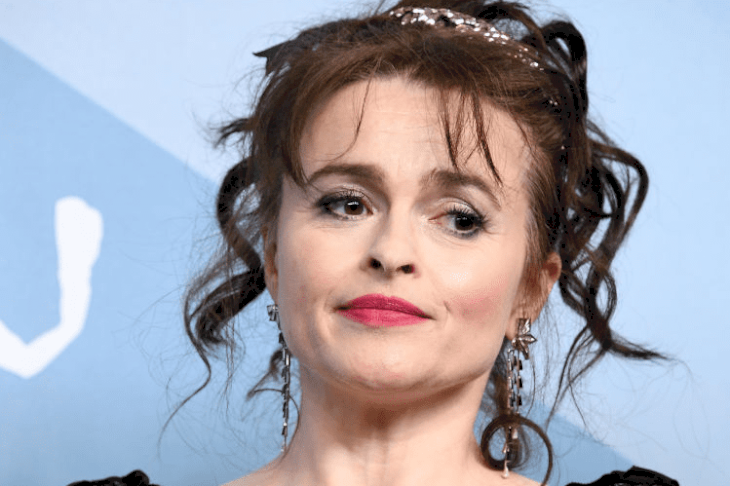 Although after their separation, Helena gave an interview with Harper's Bazaar saying:
"Everyone always says you have to be strong and have a stiff upper lip, but it's okay to be fragile. You've got to take very small steps, and sometimes you won't know where to go next because you've lost yourself, and with divorce, you go through massive grief—it is a death of a relationship, so it's utterly bewildering...your identity, everything, changes."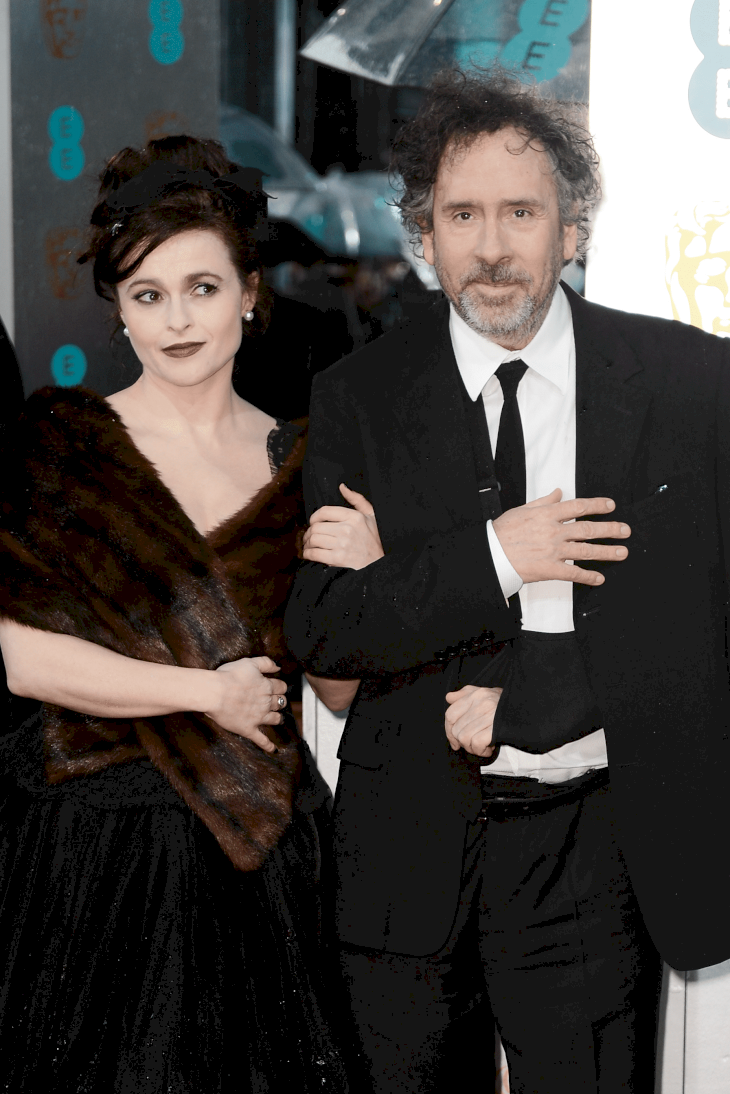 ---
HELENA'S MID-LIFE CRISIS
After her divorce from her ex-husband, Tim Burton, it was to be expected that Helena would have a bit of a mid-life crisis. She was once in a happy and stable marriage, and now she is left to navigate motherhood and her life by herself. Helena said in an interview, "You break up, you grieve, you get bored of grieving, and then you finally move on."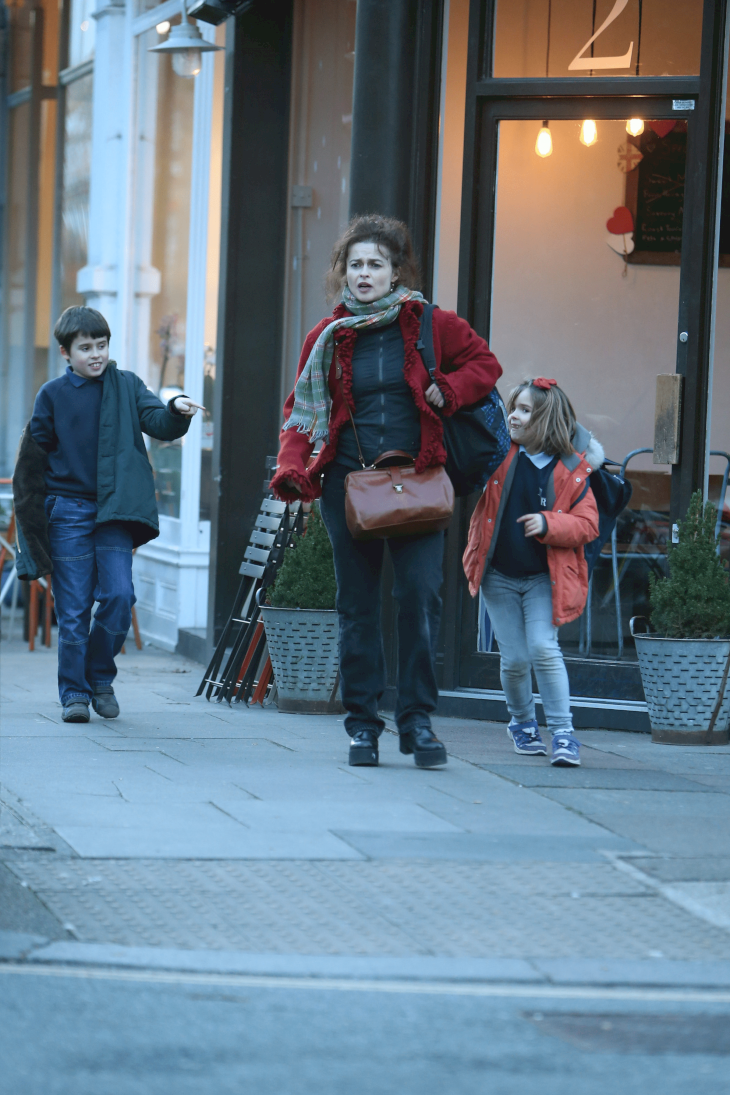 It is impeccably brave of her to get back out there after getting her heartbroken, and we think that this is something that everyone should do no matter how old they are. After all, you never really know when love would come knocking at the door.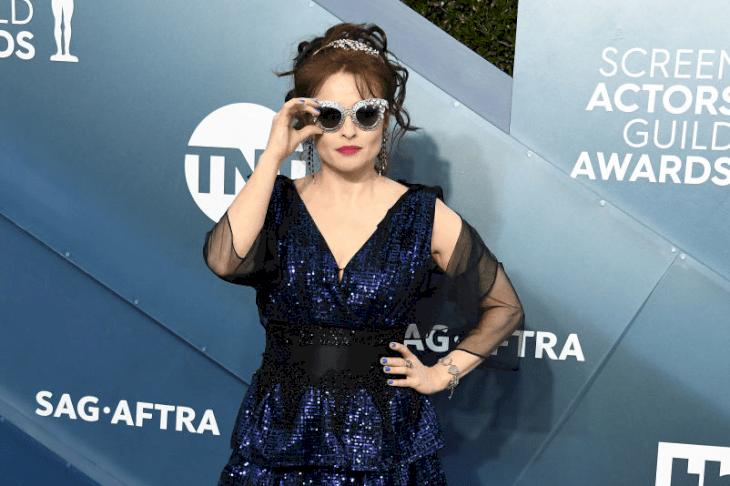 ---
SHE HAS NEVER BEEN HAPPIER 
Helena also said in an interview:
"When I turned 50, I worried it was downhill all the way, but it's quite the opposite...I don't think I've ever been happier or more fulfilled. This huge blooming of television means character-driven stories, so there's a lot of choice and a lot of work. When I was young, you were considered 'older' over 30."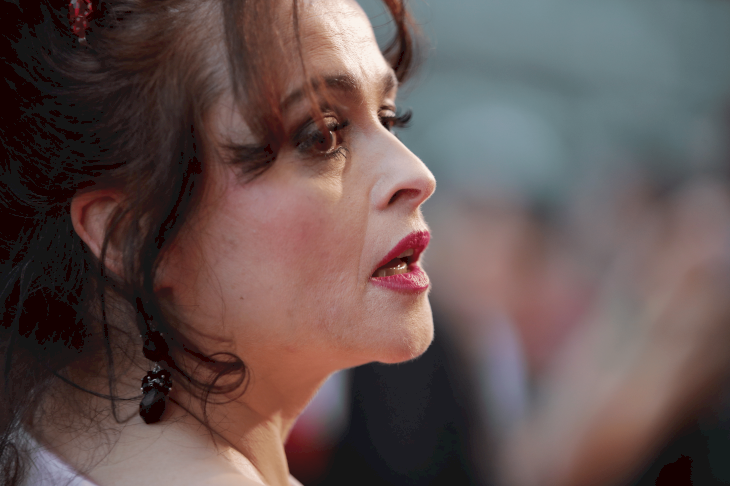 ---
RYE DAG HOLMBOE
To everyone's surprise, Helena is dating a younger man. In 2018, Helena Bonham Carter met Norwegian author, Rye Dag Holmboe. A few months later, the pair admitted that they were dating. Although Helena is a very private person, the couple thought that it was time to take their relationship to new heights.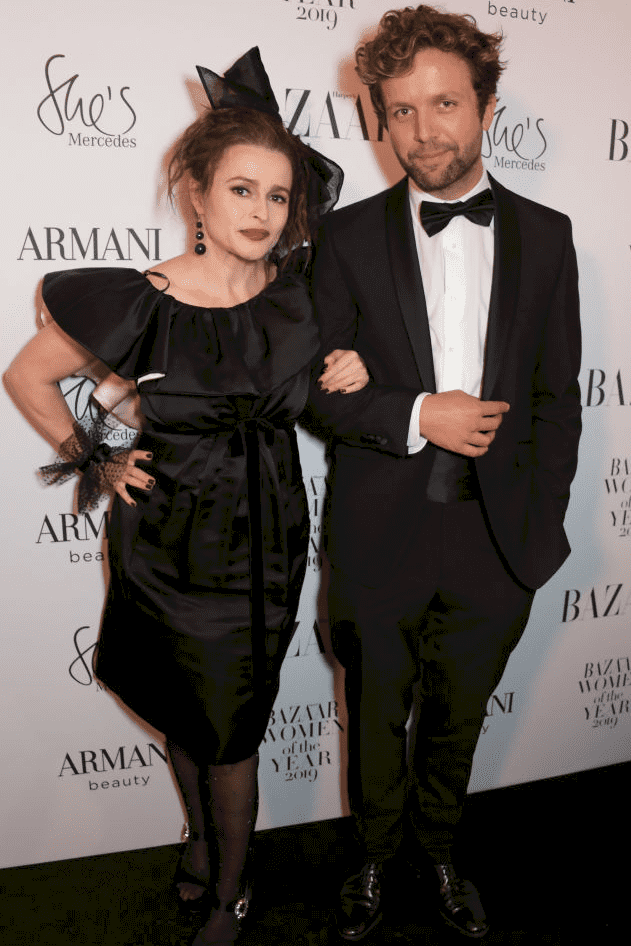 In 2019, both Helena and Rye stepped out and rocked the red carpet together for the first time. A close source said:
"Some people are surprised that Helena has found someone who is younger and from a different walk of life, but others are less surprised as it is very like her to do the unexpected."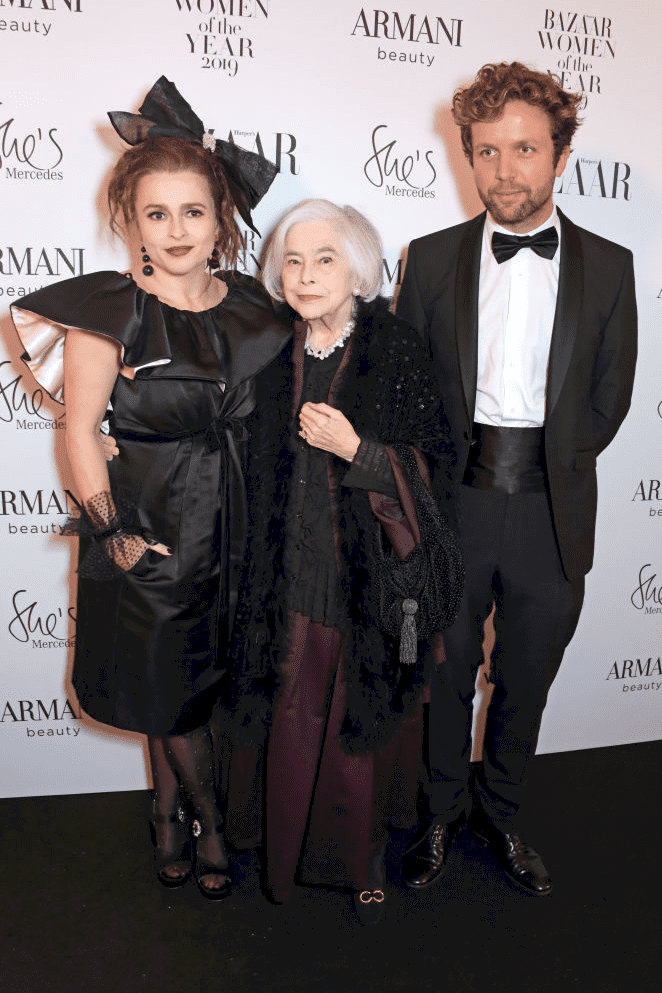 ---
AGE IS JUST A NUMBER
According to Helena, dating Rye Dag Holmboe is not as controversial as people perceive it to be. As long as her children are fine with her relationship, then Helena really could not care about anybody else's opinion of her. She said in an interview:
"Everybody ages at a different rate, and my boyfriend is unbelievably mature. He's an old soul in a young body, what more could I want? People are slightly frightened of older women, but he isn't...women can be very powerful when they're older."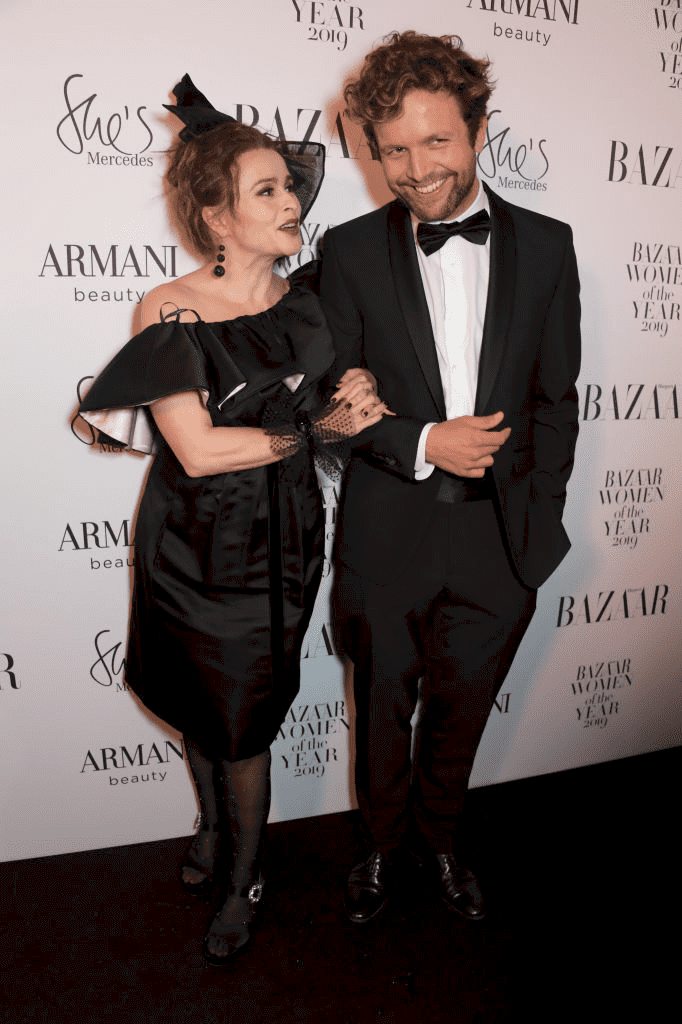 Fans of Helena Bonham Carter can find this very similar to one of her most recent roles. For her performance in The Crown, she is playing Princess Margaret who also happened to have had a fling with a younger man. Although Helena's relationship is nothing like a "fling".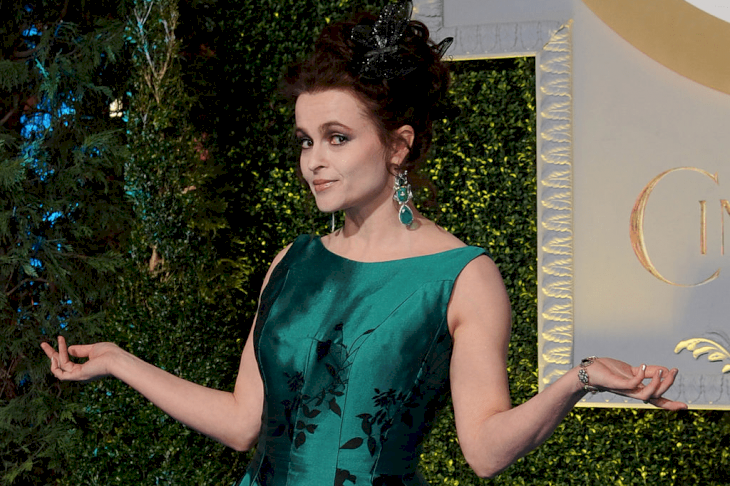 ---
MORE ABOUT THE AGE GAP
She said some more about portraying a similar relationship on screen. Helena stated, "It's strange, though. It was odd timing that I seem to have a similar age gap as her, but I think it would have happened whether I was playing her or not."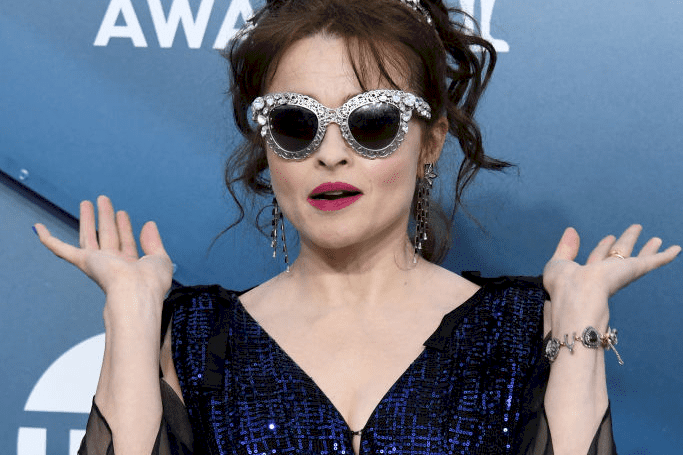 ---
A POP CULTURE ICON
It is safe to say that nobody can ever compare to Helena Bonham Carter. Her emotional depth is beyond some of the actresses of her caliber, and her willingness to act in low-budget independent films is quite astounding. She only takes roles that she likes, and she is not in it for the money, which is rare for actors today.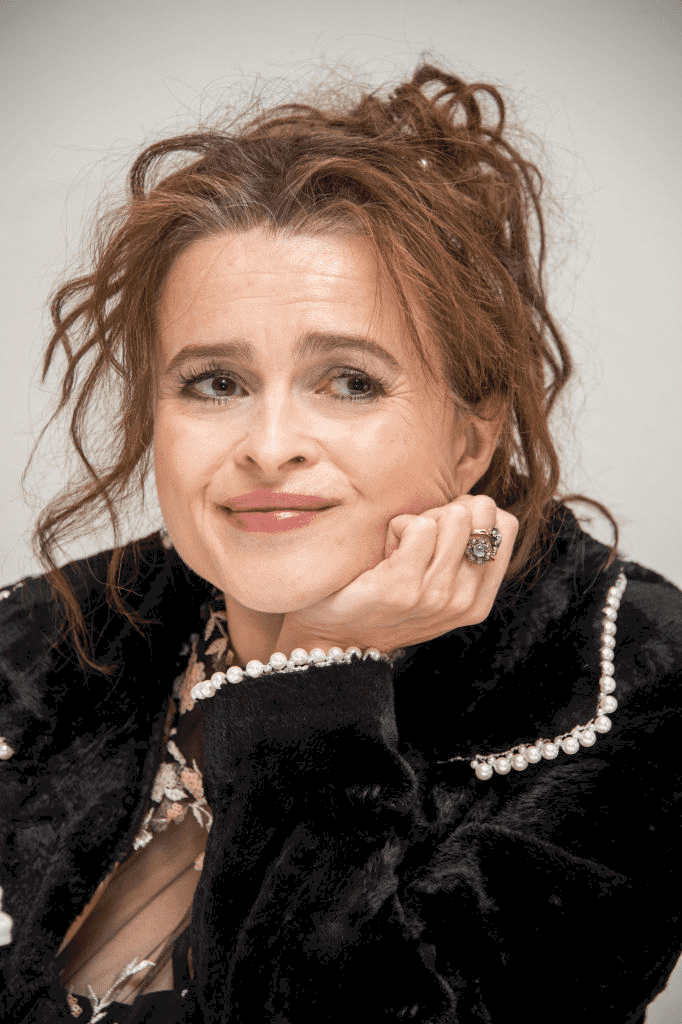 Some of our favorite films have Helena Bonham Carter in them like Corpse Bride, Sweeney Todd: The Demon Barber of Fleet Street, Cinderella, Alice in Wonderland, and so much more! It is quite impossible to imagine most of Tim Burton's films without her, and frankly, Hollywood would be really boring without her talent. Helena is a true pop culture icon!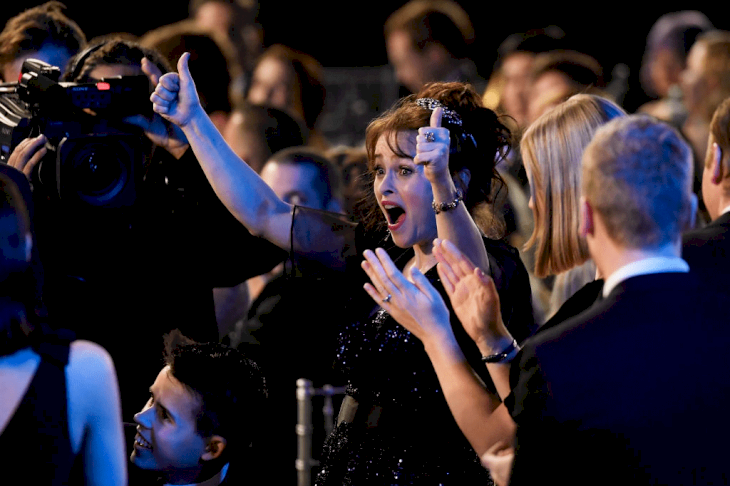 If there is one thing that we can all learn from Helena Bonham Carter, it is to never take anything for granted. Do you have a favorite Helana Bonham Carter film? Let us know by leaving a comment below, and share this article with your friends and family!