A Waitress Leaves A Note For A Woman's Husband That Goes Viral
Motherhood and the balance of marriage are very complex and challenging things for any woman. Above having to look after children, specifically new-borns, it can become very difficult for a household to stay intact. Here's a story of a woman seeing her husband get slipped a note by a waitress, and it goes way deeper than you think!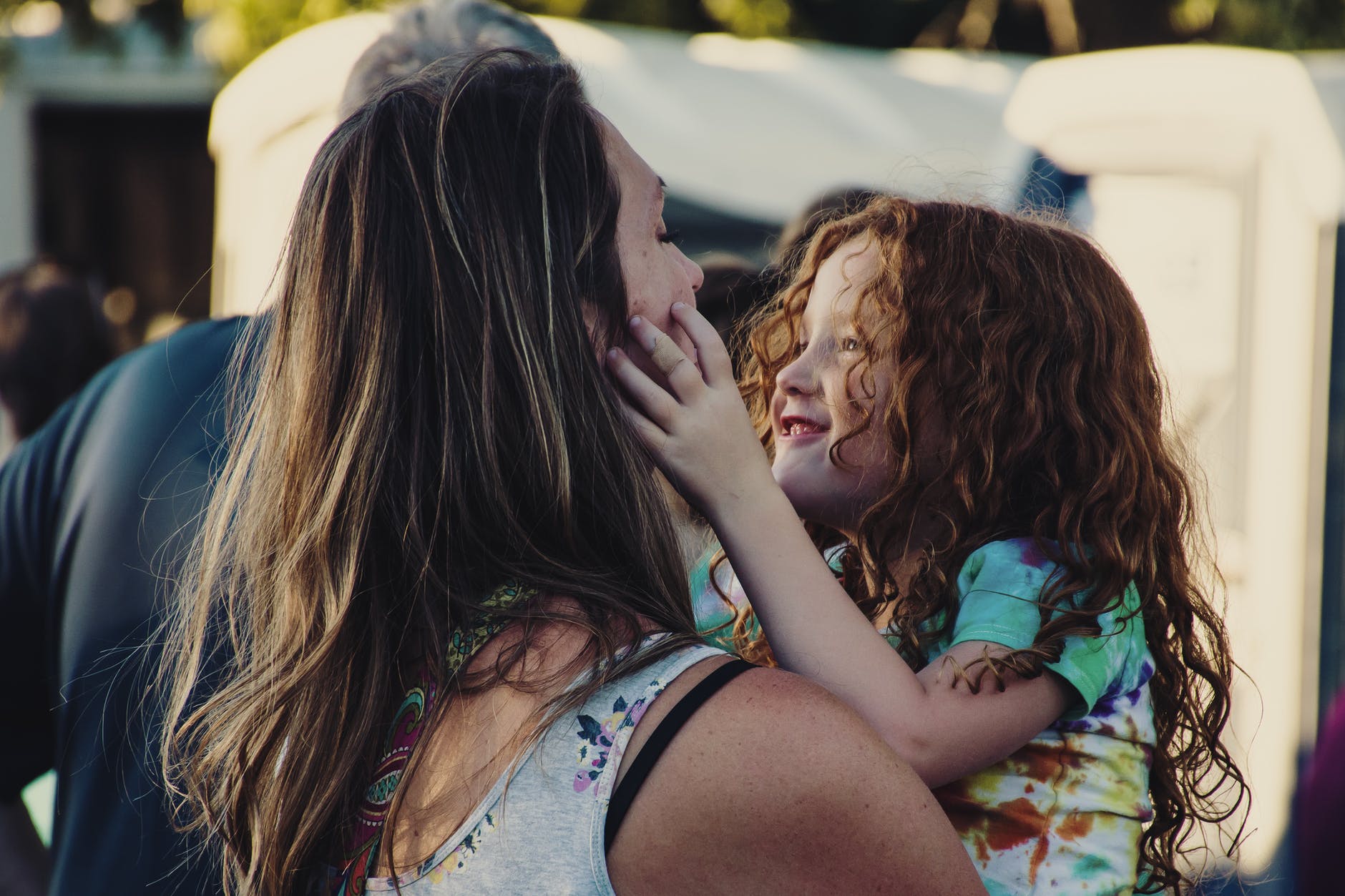 ---
JACKIE & TOM
This was so true for a married couple, Jackie and Tom. Jackie and her husband, Tom, were experiencing the opposite of marital bliss. They had just had their third child and were succumbing to the pressures of family life. They had no idea that a waitress for their table was about to unravel their entire relationship.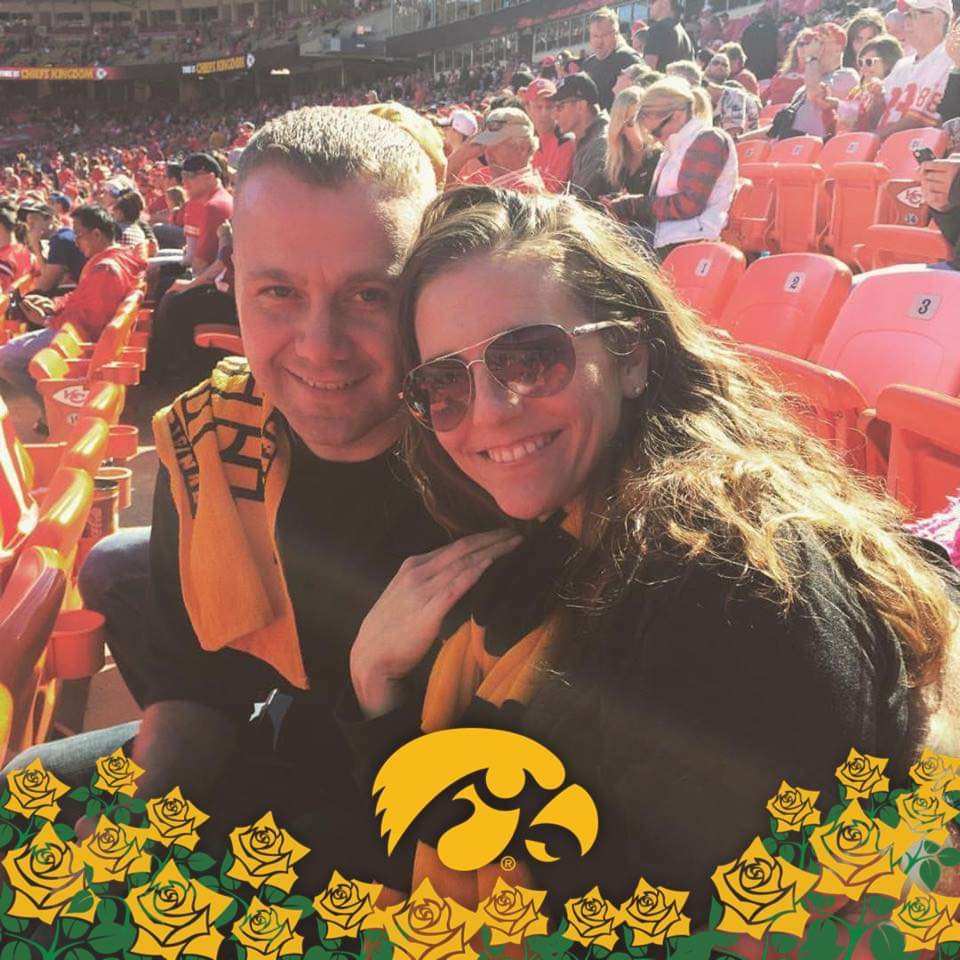 ---
FAMILY FRIEND FEASTS
During a family dinner, Jackie and her husband were waited by a waitress who was about to cause a stir in their life. When Jackie decided to head the ladies' room after the family meal, the waitress slipped a note to her husband as soon as she left the table.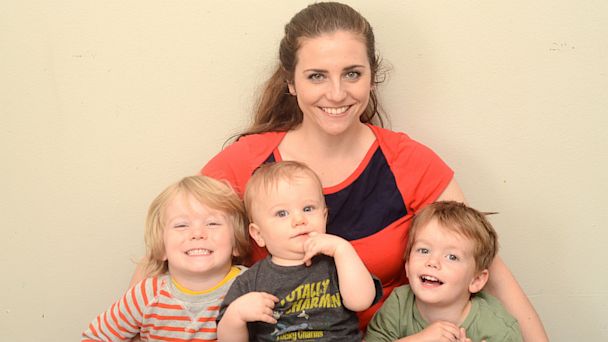 ---
TAKE NOTE
Upon exiting the bathroom, Jackie demanded that her husband tell her what was in the note handed to him by the waitress. After a short debacle over the contents of the note, Jackie was brought to tears. But, before we get into the note, let's get into what led the couple here in the first place.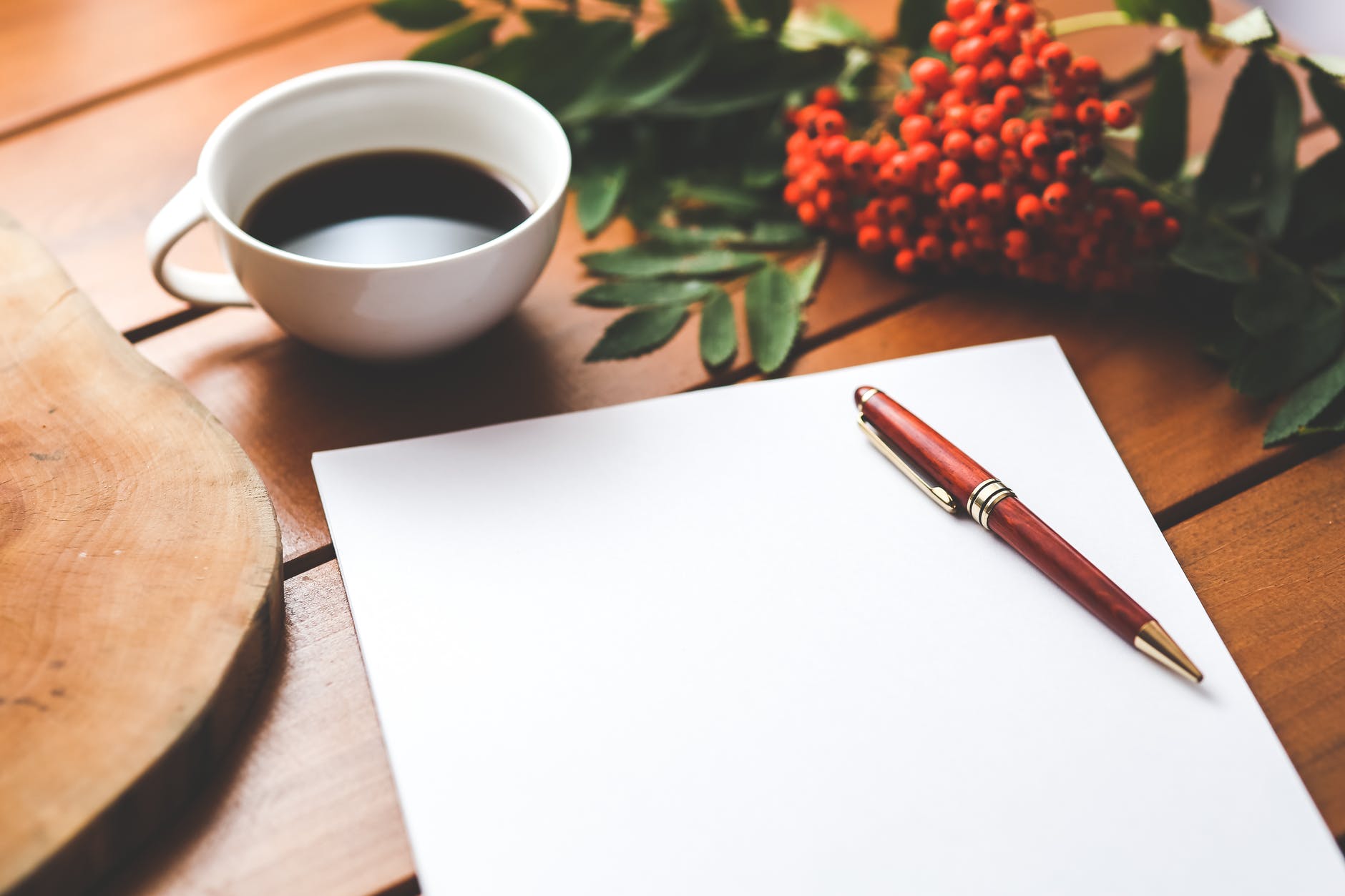 ---
THE AFTERMATH OF THE WALK DOWN THE AISLE
Marriage is a tough and strenuous journey that tests even the most faithful of people and the most faithful of couples. As the years go by, behaviors change, and things come to light in the most unexpected ways. Add three children in the mix, and more than the dynamics change.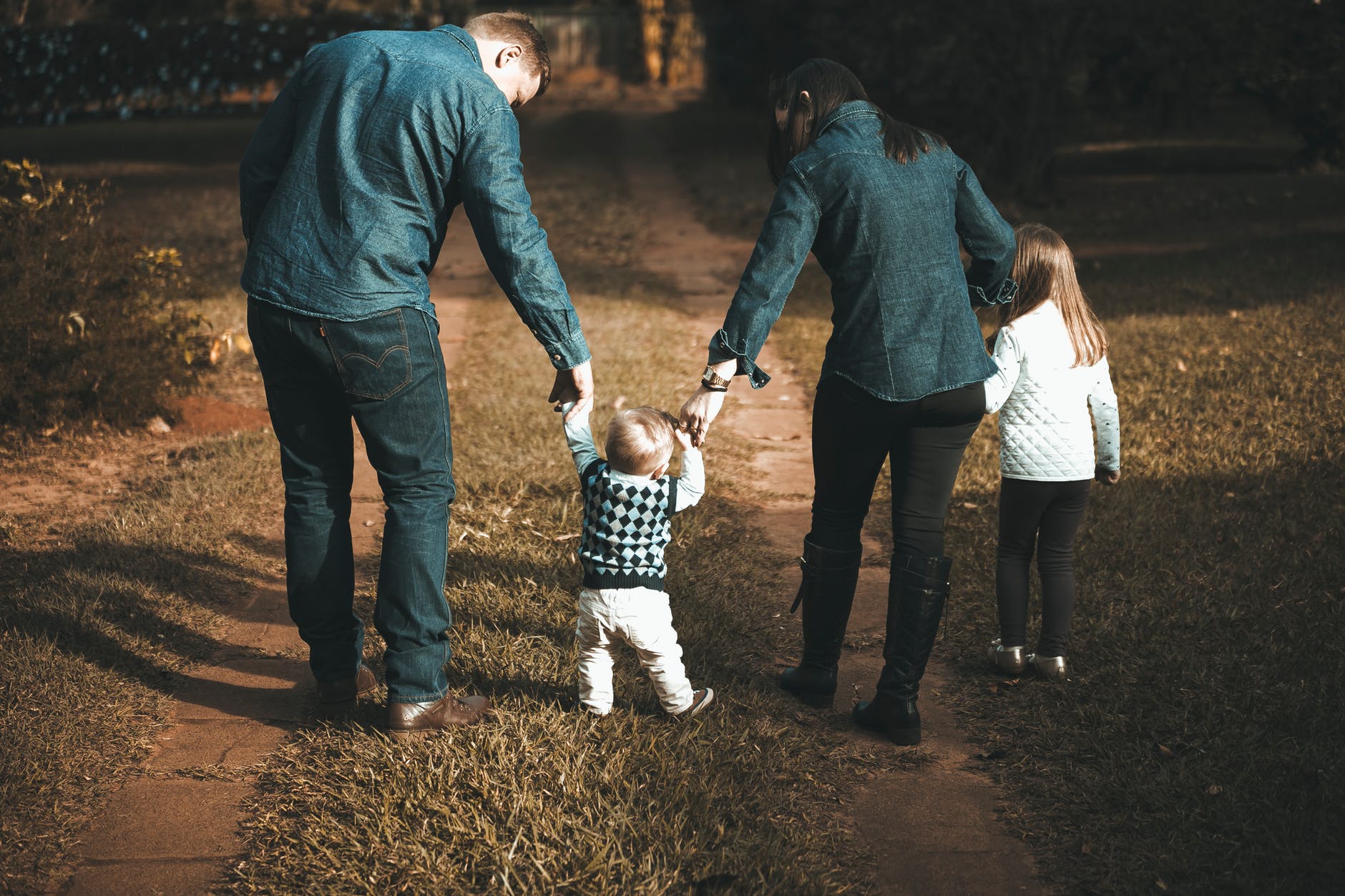 ---
THE MARRIAGE CYCLE
Physicality and mentality switch up too, and suddenly, the person you married seems different, or worse, distant. The appeal changes or disappears, which led to Jackie's own insecurities in the not-so-happy marriage.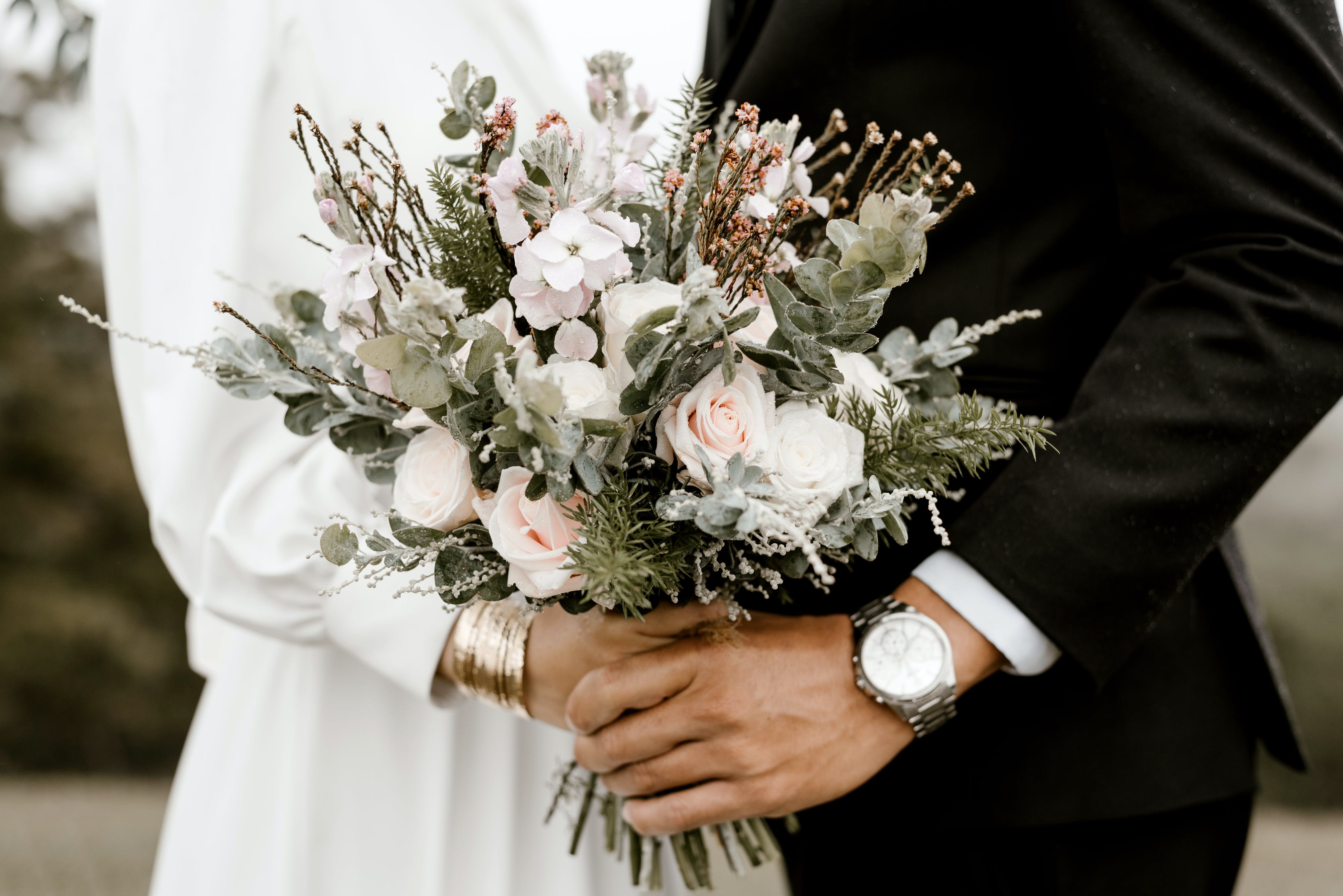 ---
AN UNFORGETTABLE FAMILY NIGHT
So, naturally, family nights out always come to fruition when the home feels a little too clustered, and the routine seems all too familiar. So, Jackie and Tom (on Jackie's birthday) set the family dinner night location at a local pizza restaurant.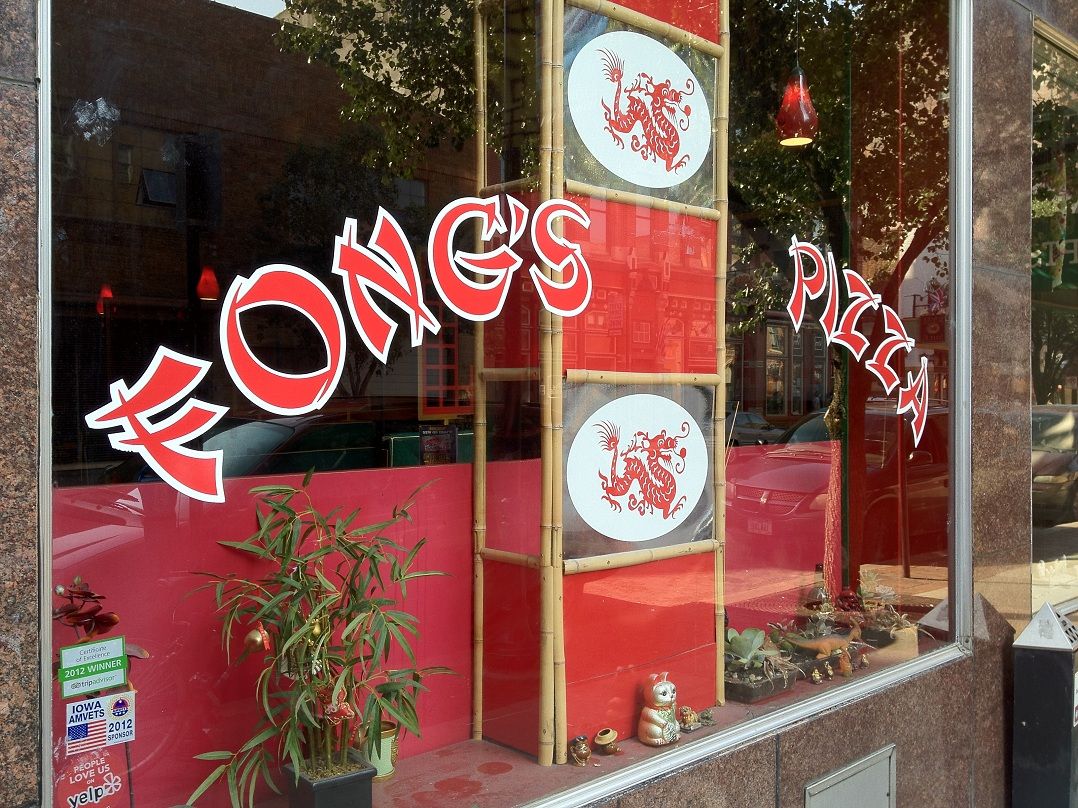 ---
THREE TIME'S THE HARM
Upon arrival, their new-born third child was fussing, and all the guests started staring when Jackie had to breastfeed in public to gawking eyes. This was the first domino in the unfolding of a viral event, alongside a waitress, whom Jackie noticed, was gawking at her and her husband more than anyone else.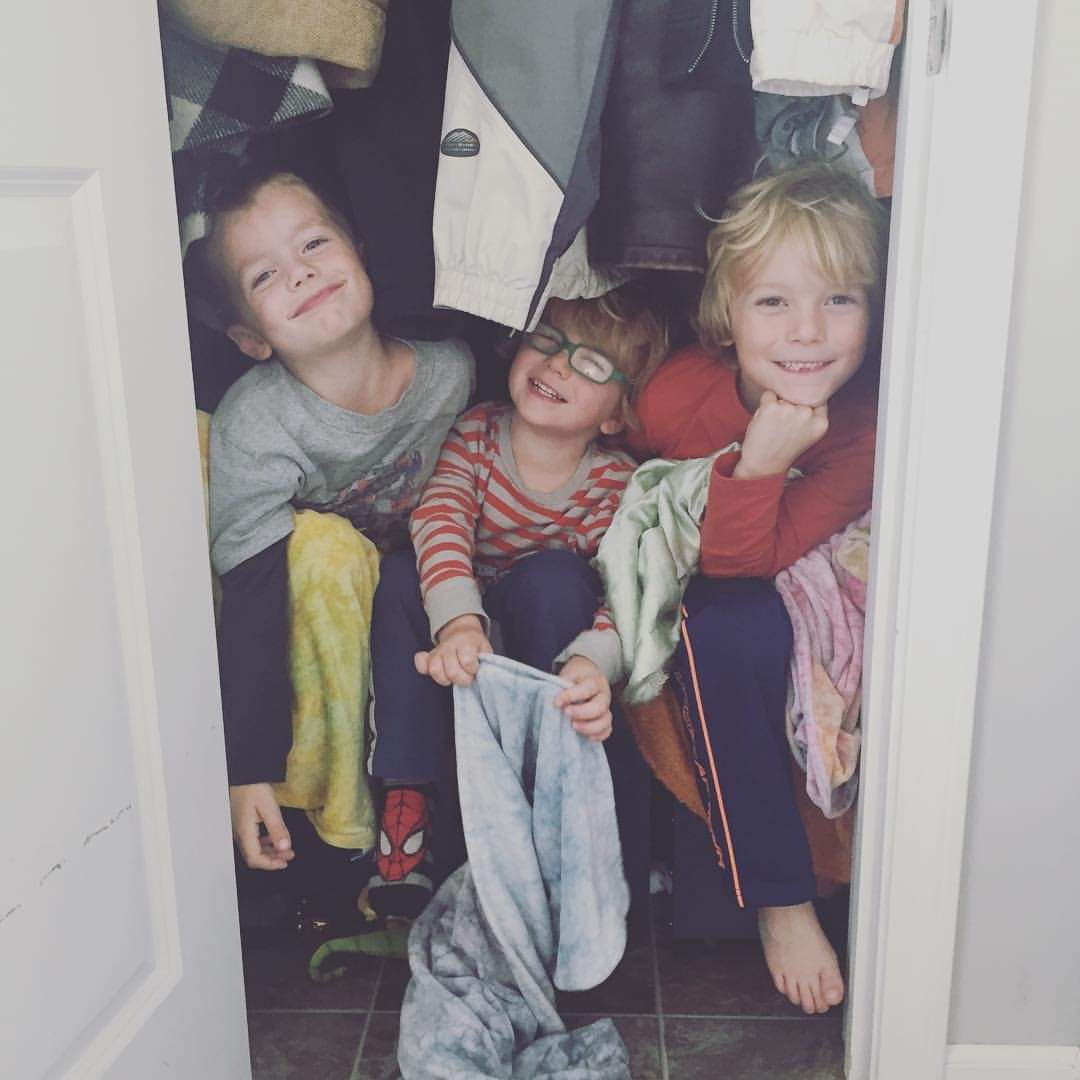 ---
EYES UP AT ALL TIMES
Jackie, who had been through this with two of her other children, was already used to people gazing at her whenever she breastfed in public. But, what she didn't know was that a particular kind of stare was about to bother her more than ever before.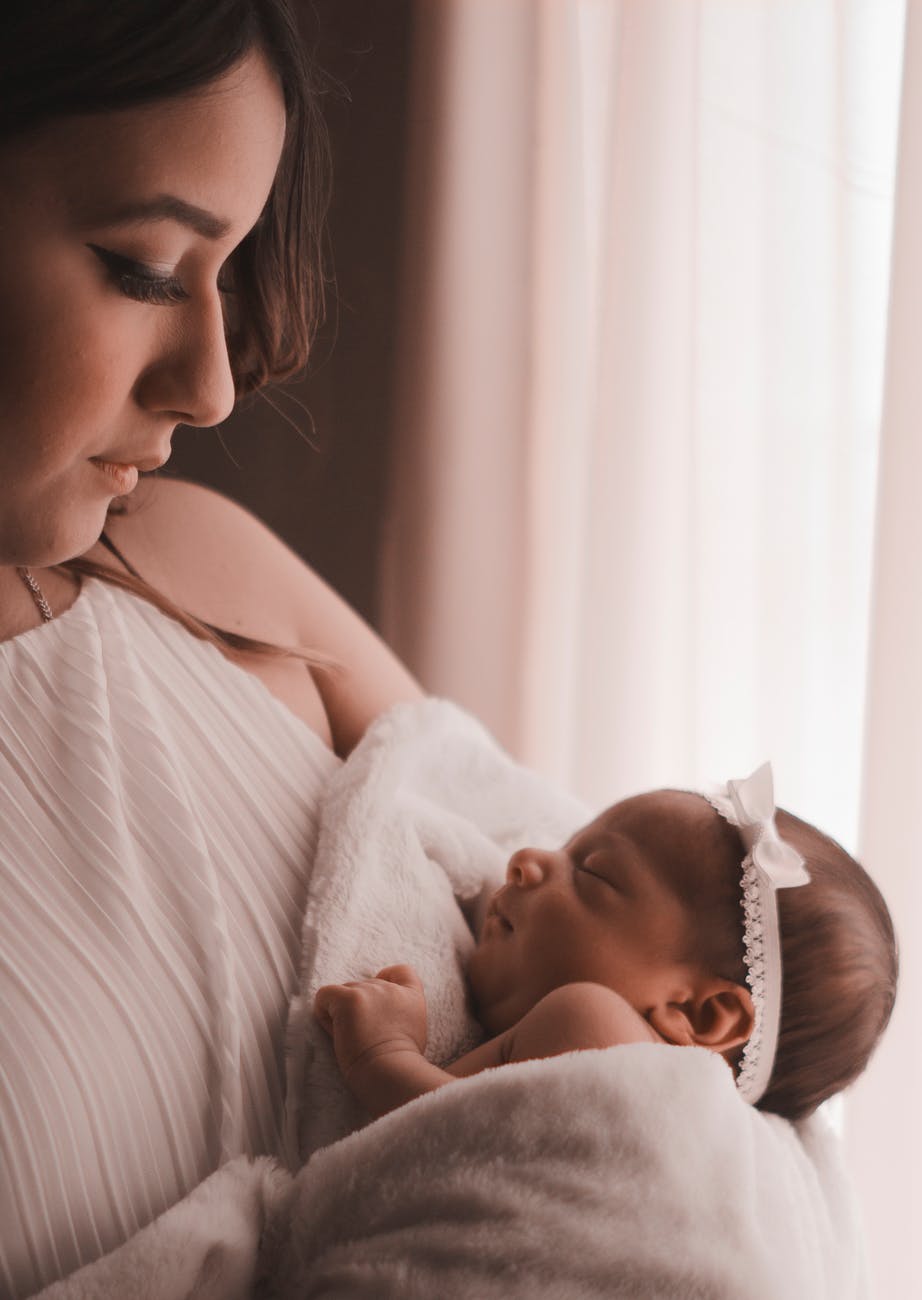 ---
THE GAZE WAS PART OF THE PHASE
This was nothing new. But, the only stare she took stock of was the stare from their waitress who looked at Jackie as though she had never seen anything like this before. This went on throughout the family's sit-down night out. It certainly made Jackie uneasy.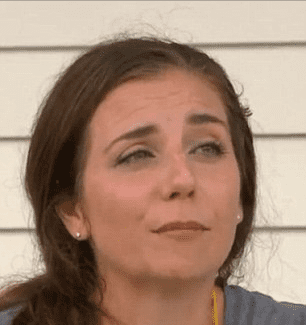 ---
THE NOTORIOUS MOMENT
After the family had eaten and enjoyed a somewhat awkward family dinner, it was nearly time to go. So, before leaving, Jackie needed to tend to the bathroom while her husband requested the bill from the waitress. This was the beginning of an emotional rollercoaster.
---
A SIGHT FOR SORE EYES
Upon exiting the bathroom, Jackie noticed that the waitress slipped more than the bill to Tom. This immediately set Jackie off into a frenzy. This was worsened by the complex emotions that overcame her husband's face when he read the note and surreptitiously put it away.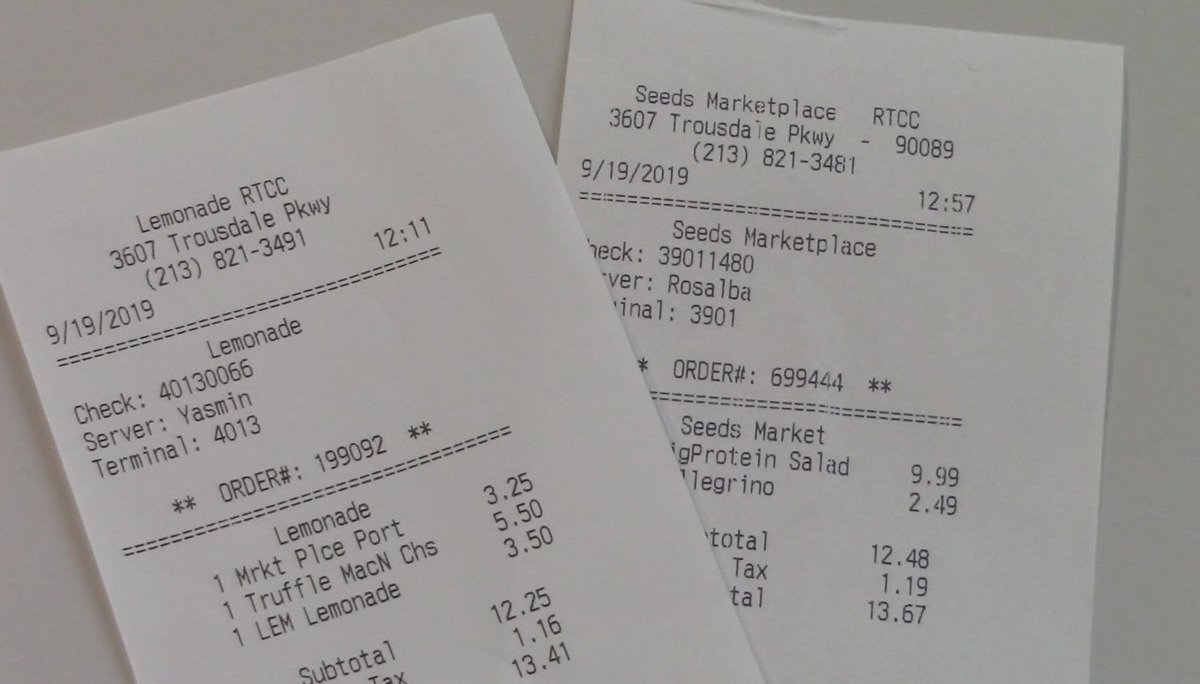 ---
NERVES FROM THE NOTE
Instead of throwing the note away, something happened that heightened Jackie's emotions even more. Tom took out his phone as the two were engaged in a conversation. Jackie was beside herself as she gazed at the moment, seeing it in slow motion as her gut turned at the actions happening before her eyes. She needed to react somehow.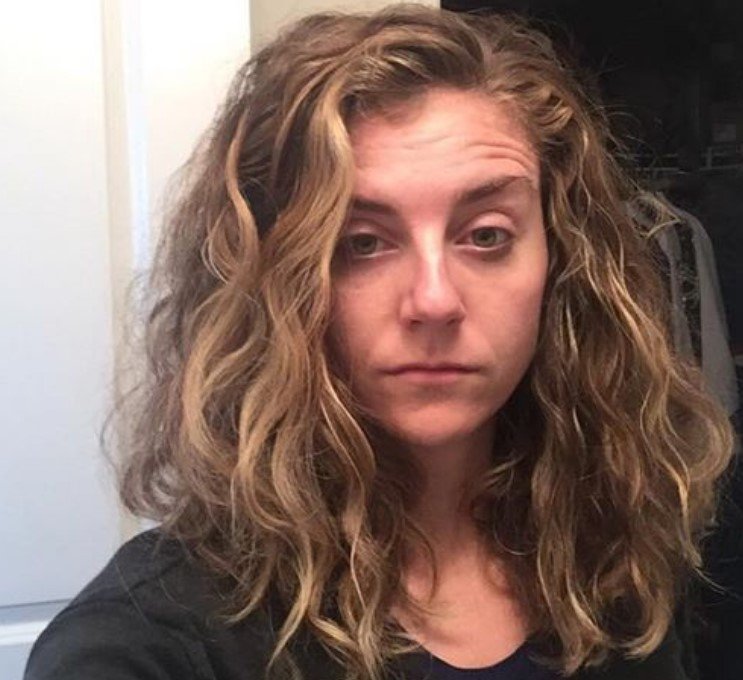 ---
THE PANICKING SPOUSE
This was an unexpected stomach-turning moment for Jackie. Mixed with the idea that Jackie had started to feel as though Tom was pulling away from their marriage, her mind was racing with thoughts. She had to address it with immediacy.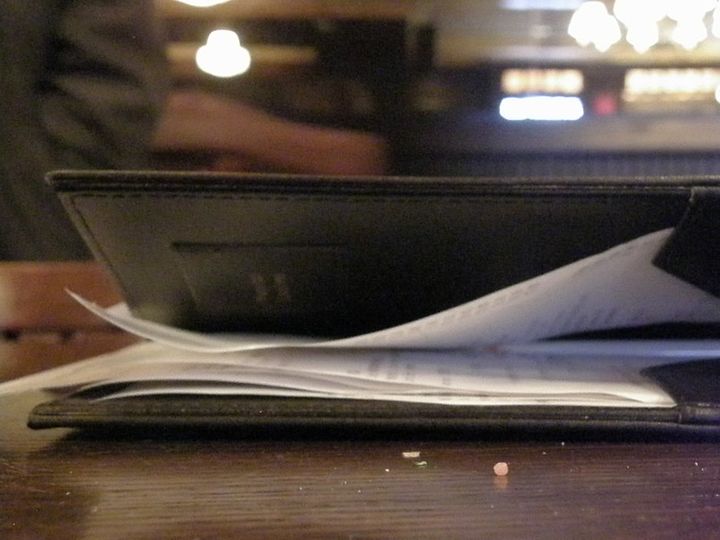 ---
THE DETAILS IN THE NOTE
In confronting her husband, Jackie demanded to know what was in the note. Low and behold, her worst fears were swiftly swept aside when Tom read the note to her. Apparently, the waitress was offering to give him a discount on their bill. But, there was more to the note than that.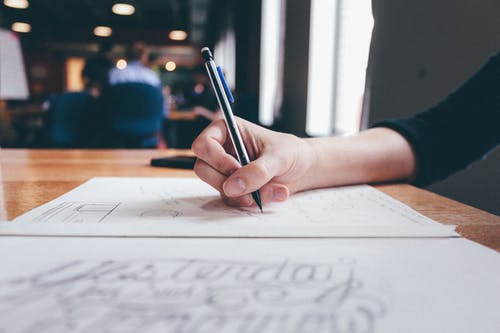 ---
UNEXPECTED EMOTIONS
The note also made mention of Jackie's breastfeeding in a public space. This sparked a whole new cycle of emotions because it was the first time Jackie had been confronted specifically in a note about this, in such a manner.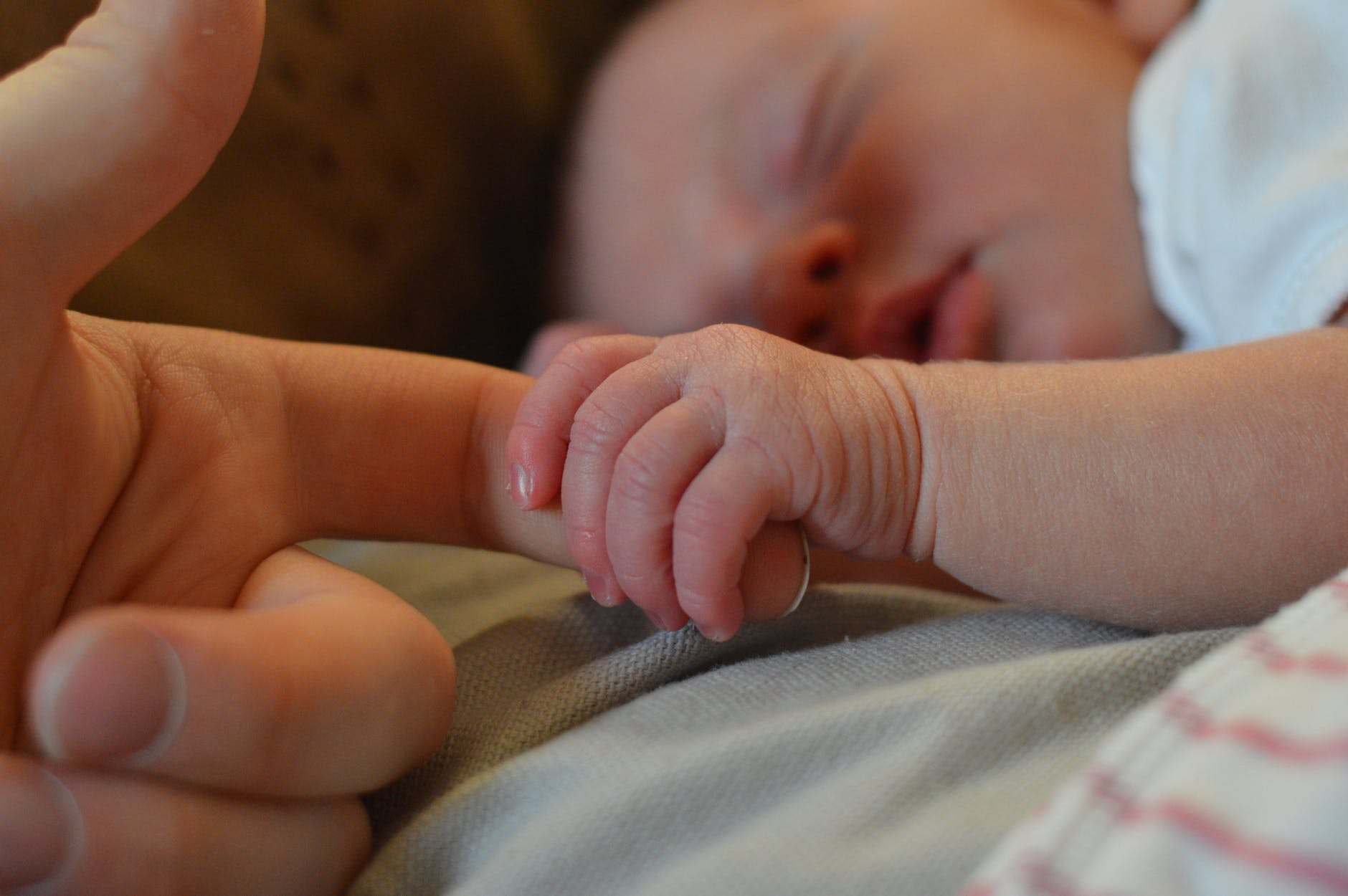 ---
LEARN AFTER READING
This is what brought Jackie to tears. The contents of the note were enough to overwhelm Jackie in a way that she had never felt before. Sunk into her seat, reading it, she never imagined that someone could write something like this directed to her. Jackie was beside herself.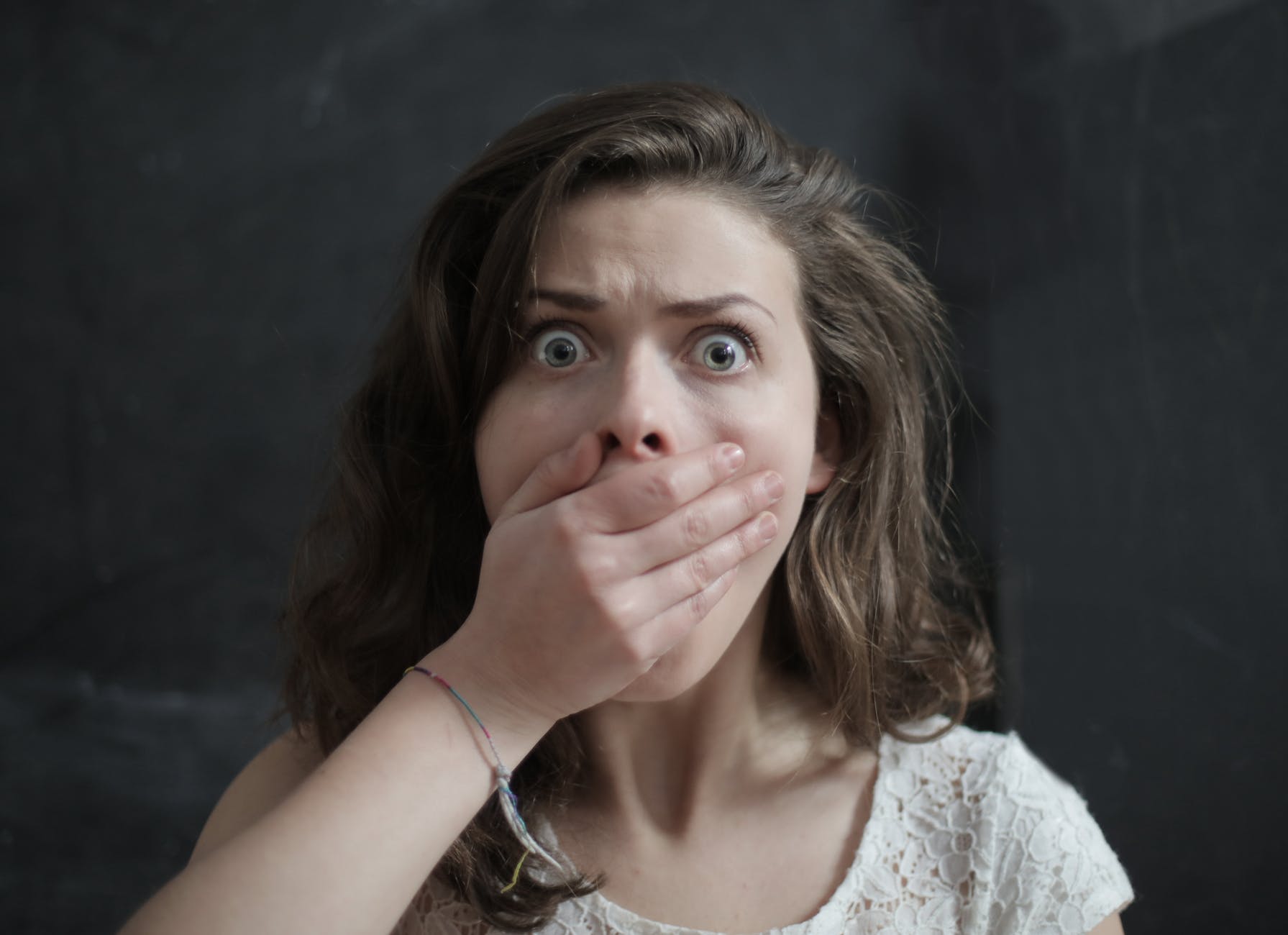 ---
NOTE TO SELF
In all her years of being a mother, she never expected a world of firsts to come after her third child. While she was very expectant that the public is prone to react to her feeding her child. This was a moment that she never could have anticipated. She was stunned in a way she never expected upon reading the note.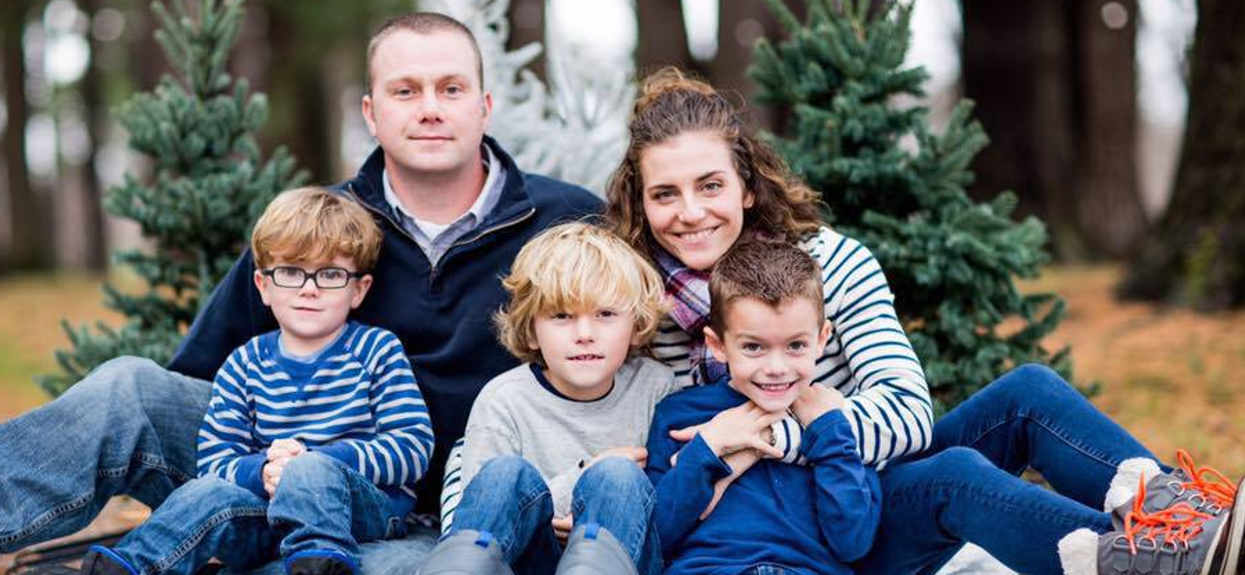 ---
THE POST ABOUT THE PIZZA PLACE
The note was so shocking to Jackie that she couldn't possibly keep it to herself or even keep her emotions to herself. Since having two kids before her third led to some controversy when it came to breastfeeding, this was a new perspective to her that truly affected her.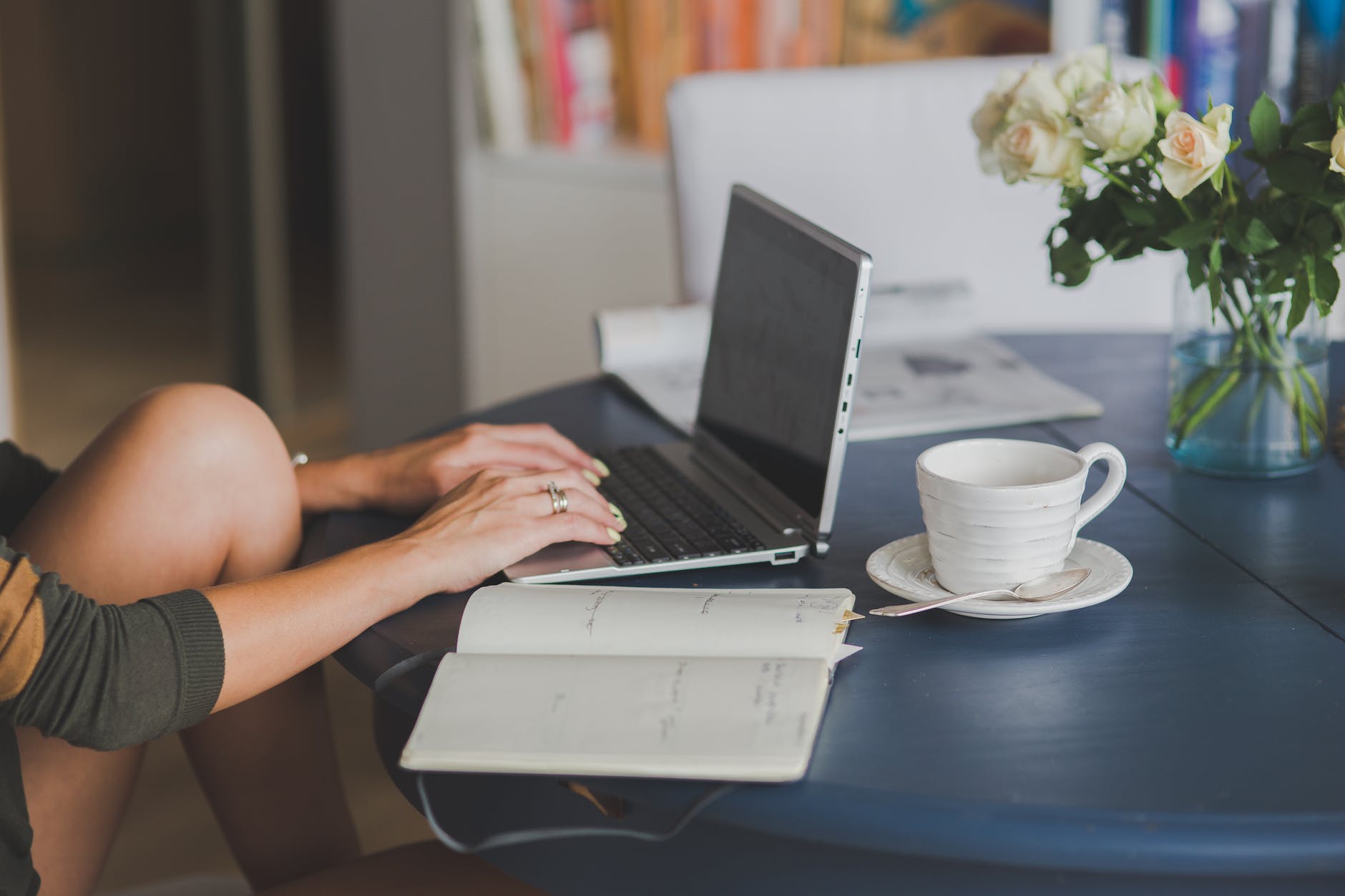 ---
OVERFLOWING AND OVERWHELMED
Jackie was overflowing with emotions following this encounter, and she had to go and tell the world about it immediately. Jackie took to social media to speak about her pizza restaurant experience, and the world reacted to it in a major way.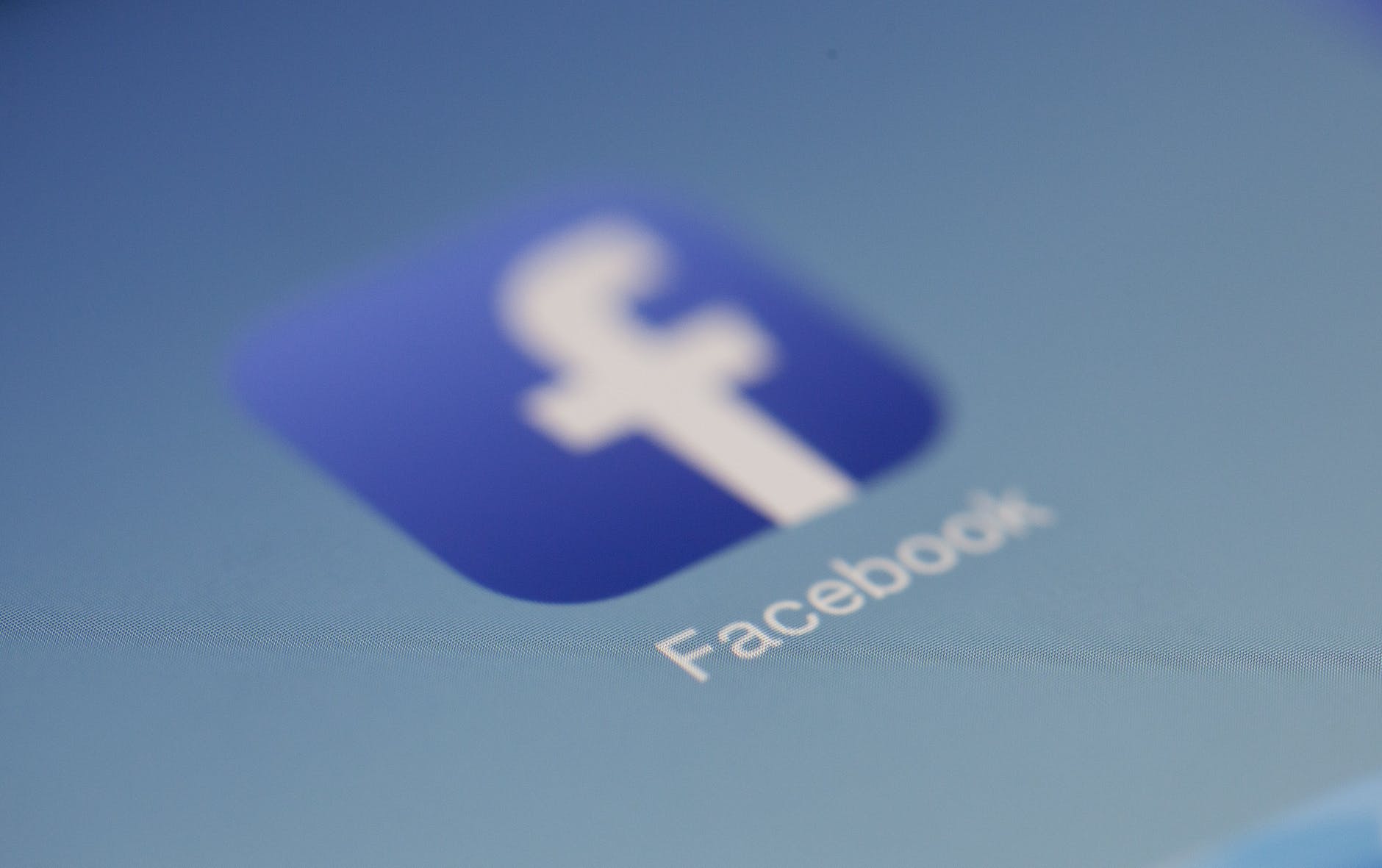 ---
THE EATING EXPERIENCE OF A LIFETIME
In understanding that for some unfathomable reason that public breastfeeding was taboo, she knew that this was an issue that she wasn't suffering through alone. In her social media share, she addressed being forced to breastfeed in the most awkward spaces.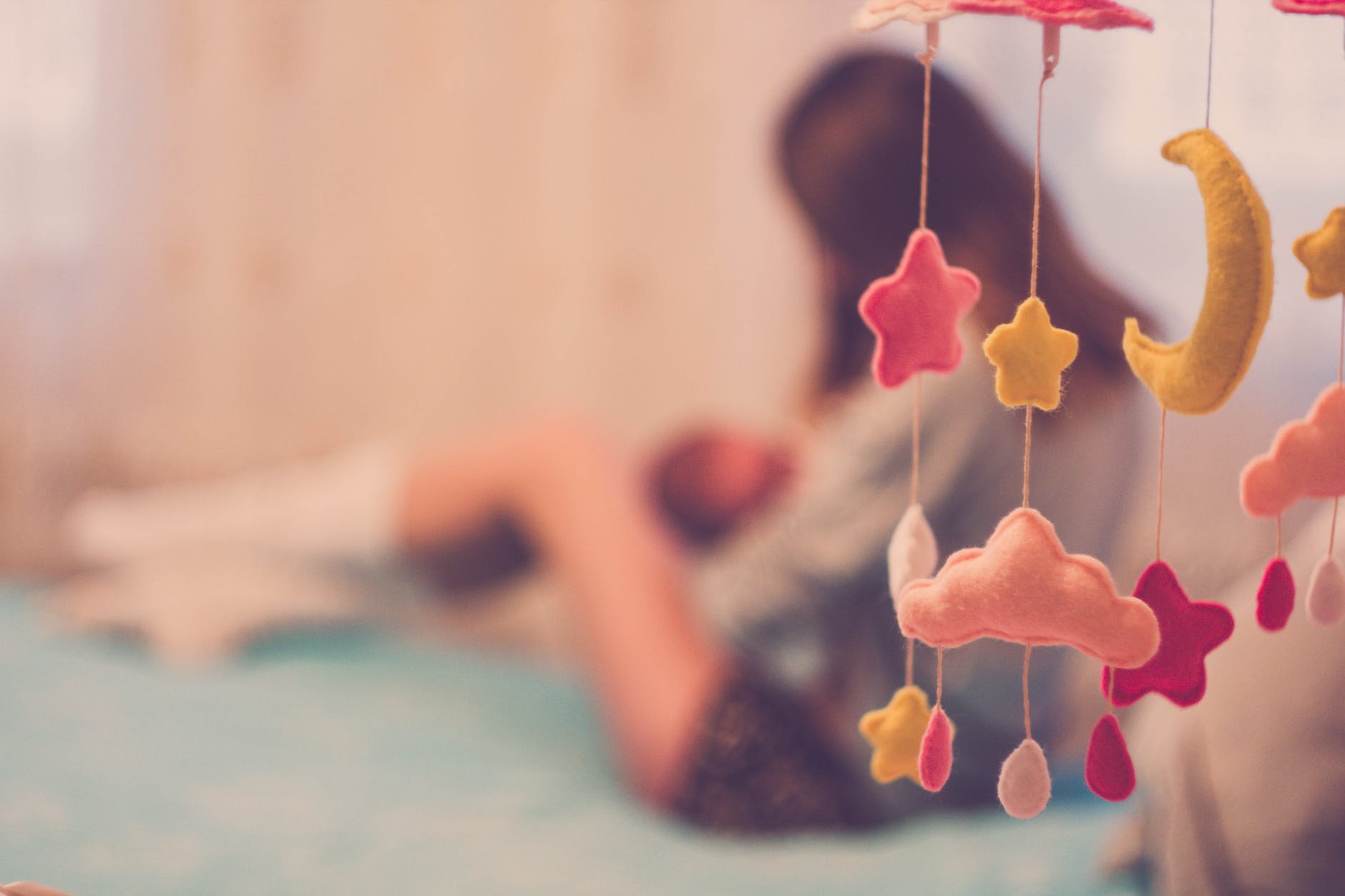 ---
THE VIRAL VERDICT
She spoke about doing so discretely and often out in the open. She even spoke on the responses she would receive and the looks she would get--all of which were routine and negative by the time her third child had rolled around. But, her experience at the pizza restaurant was unlike anything else, and this was due to that note.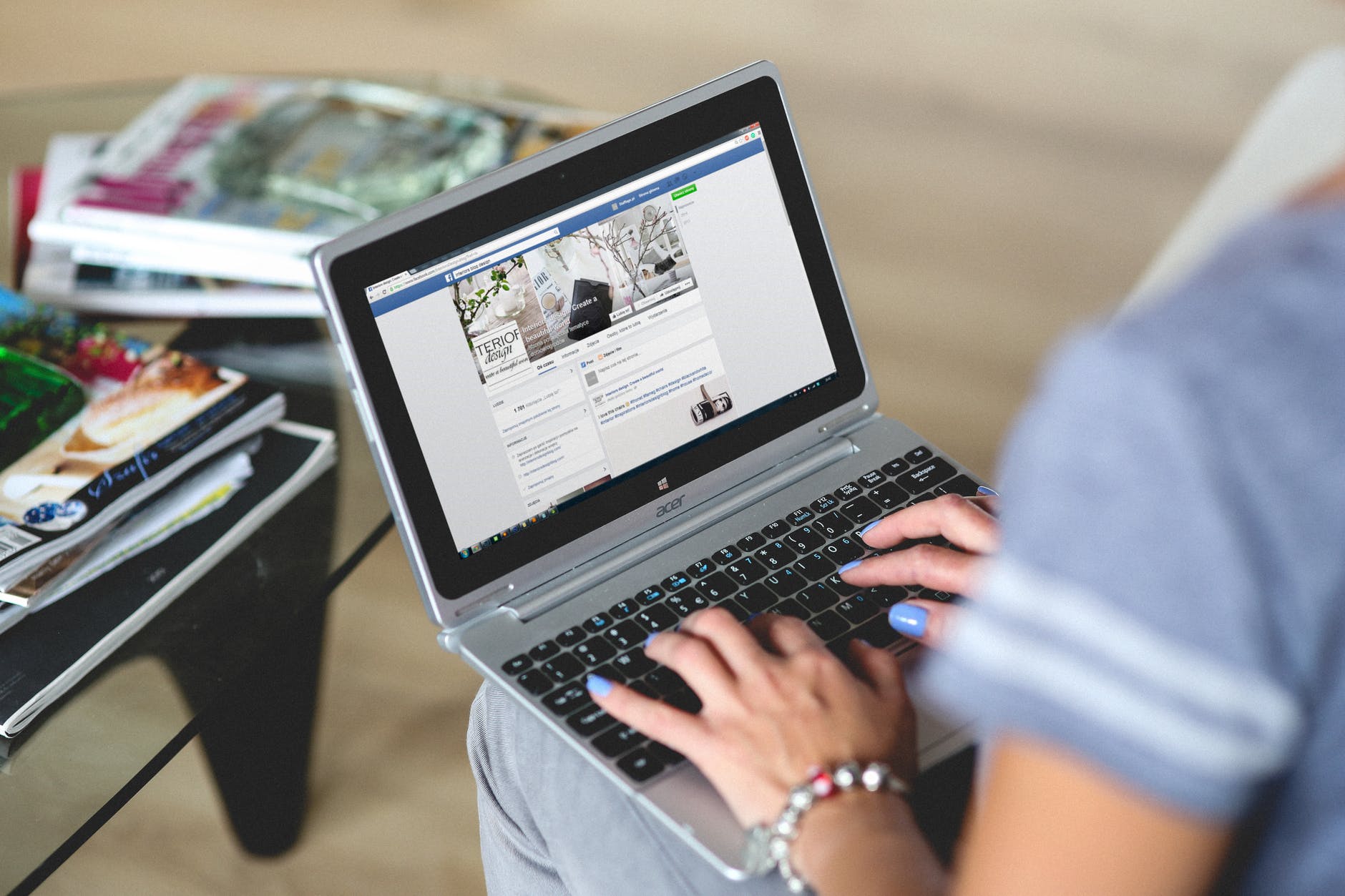 ---
A BEAUTIFUL GESTURE FROM BODI
The waitress in question's name was Bodi. A woman who was very familiar with the public breastfeeding stigma because she had been employed at the restaurant for some time by the time Jackie and Tom walked into the Fongs restaurant. This would spark a viral moment.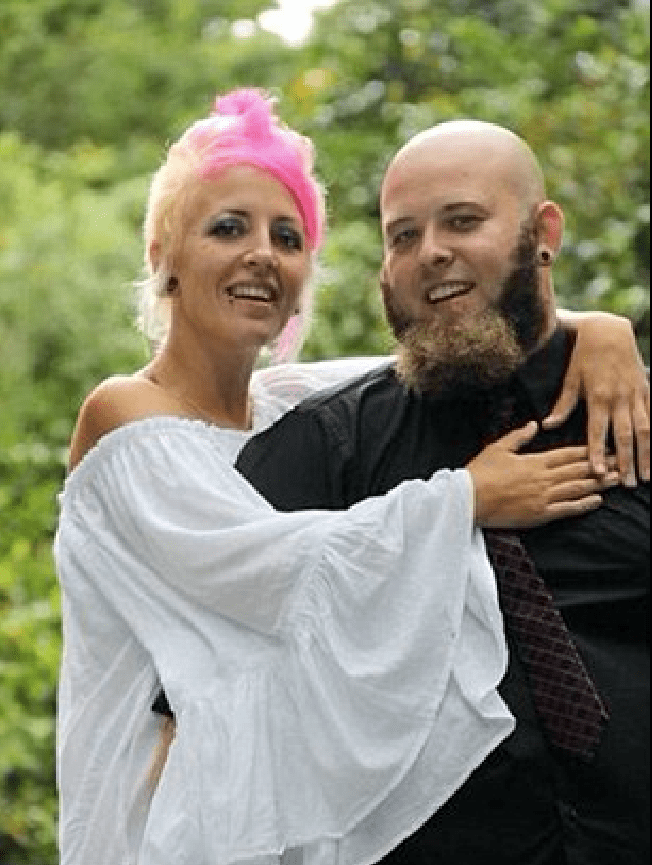 ---
THE SOCIAL MEDIA MANIA
In Jackie's social media post, she explained how the waitress had given her husband the note and how emotional it had made her feel. Jackie was overwhelmed, to say the least, and that was the source of her joyful emotional outburst. But what exactly did it say?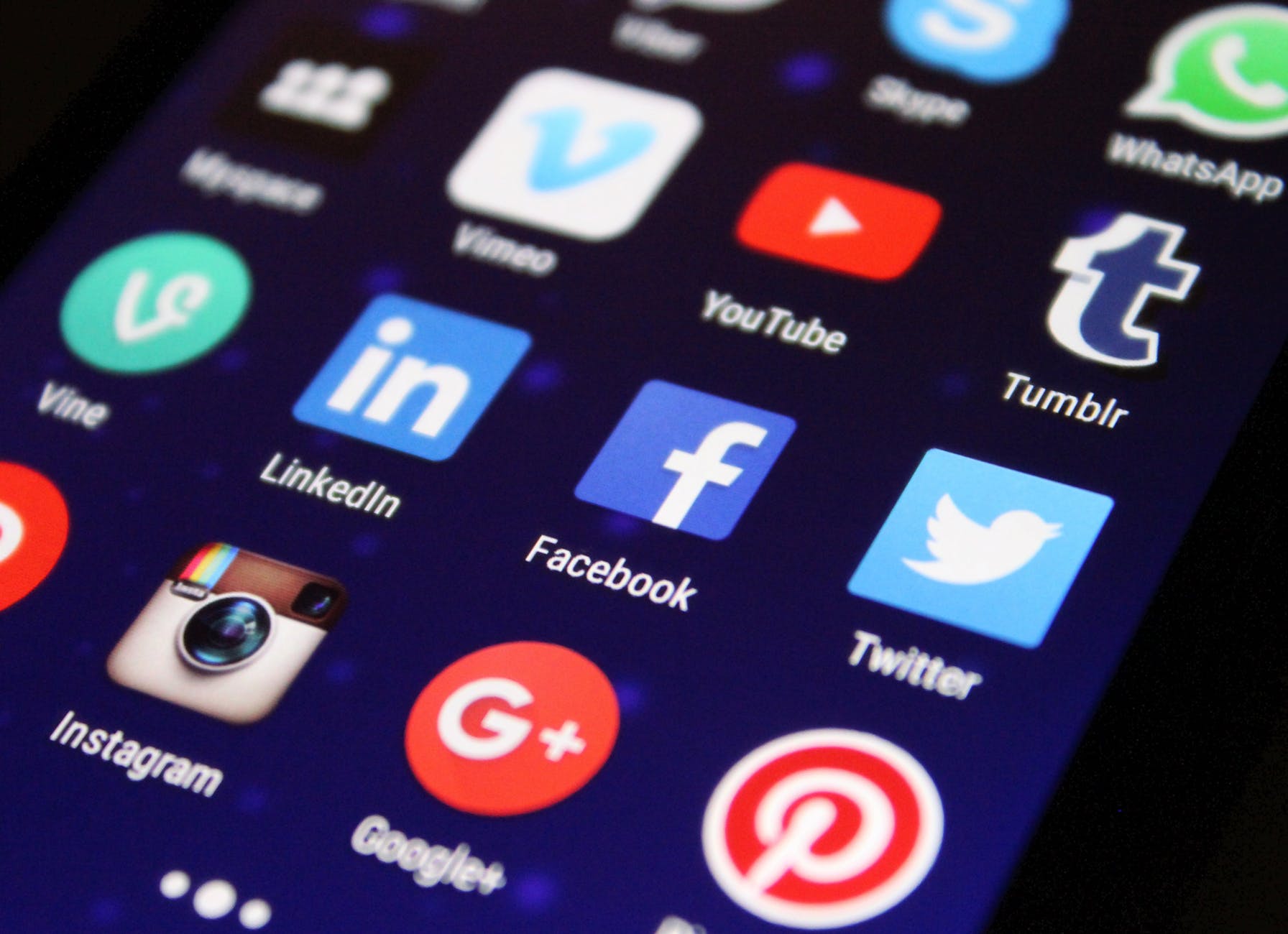 ---
"THANK YOUR WIFE FOR BREASTFEEDING"
Bodi was not a mother herself. She felt that women with new-born babies that needed to be breastfeed were treated as though they were not welcomed in any public space. In seeing Jackie, she wrote a note on their bill that said: "I bought one of your pizzas… Please thank your wife for breastfeeding!!". What did she think when she saw the note?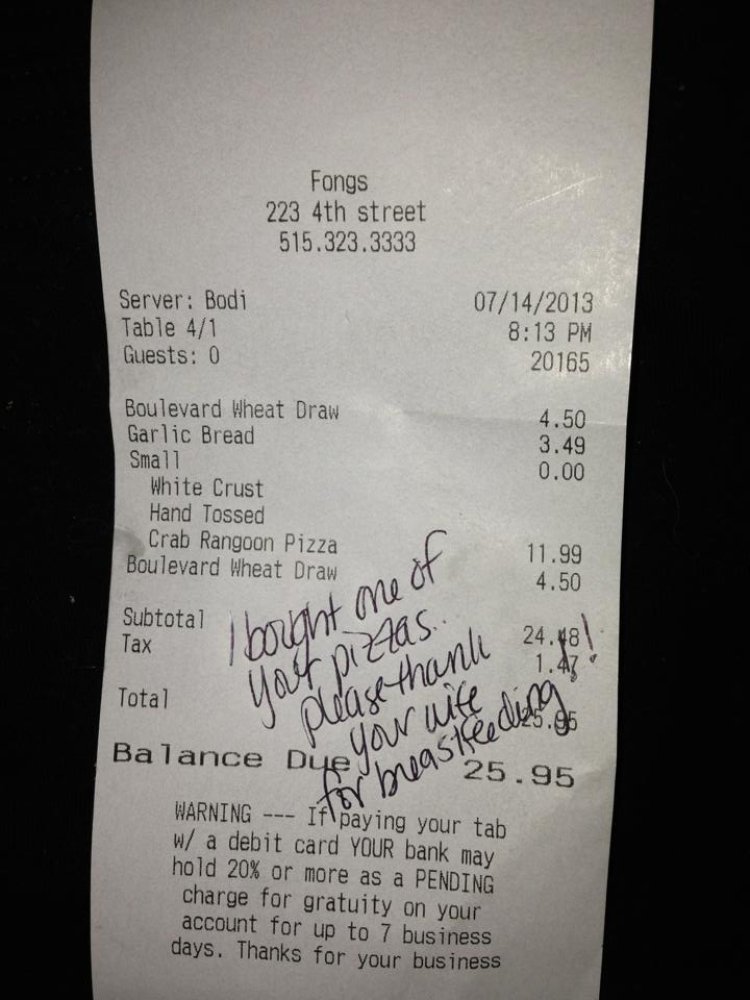 ---
A JARRING MOMENT FOR JACKIE
This moment truly rocked Jackie's world. Out of all the things that Jackie expected when seeing her husband and the waitress interact from afar, this was certainly not one of them. But why did Tom try and conceal it?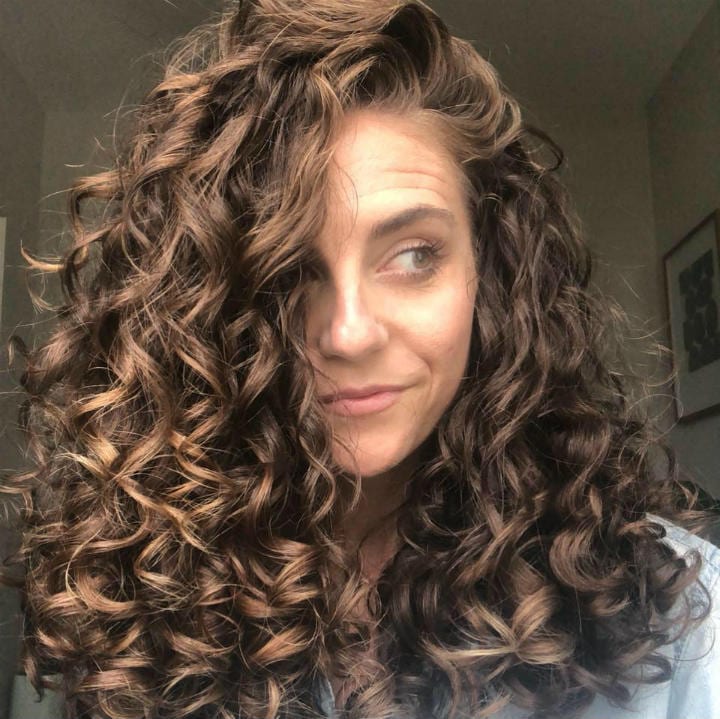 ---
WONDER WAITRESS
There was nothing suspicious going on on Tom's end. Tom was sweetly trying to capture the amazing and moving note and give it to his wife at home before bed. Jackie's post was received so warmly on Facebook that it went viral on several other platforms.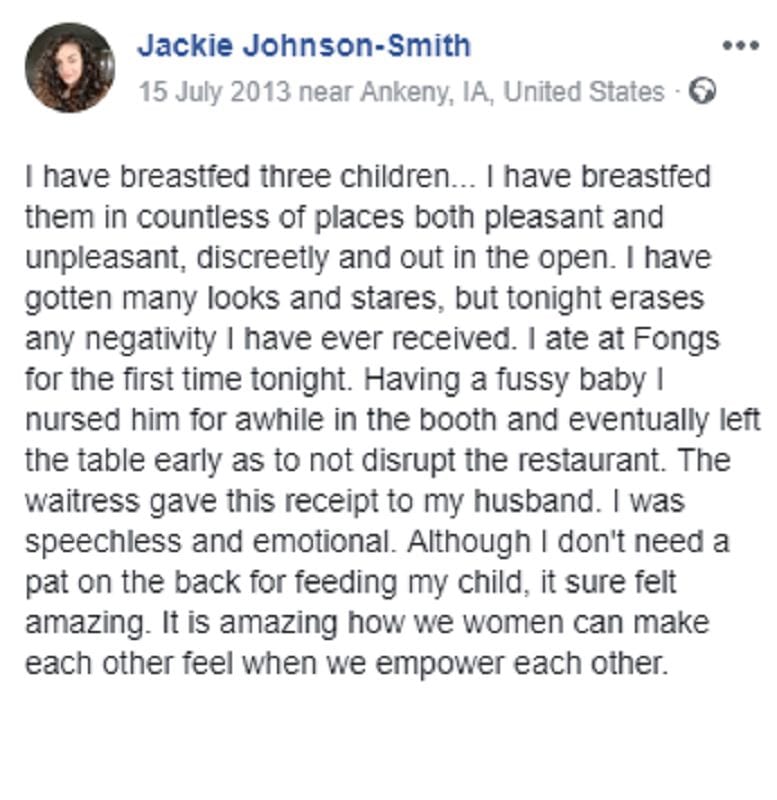 ---
WIDESPREAD PRAISE
Praise was widespread to Jackie and Bodi, and the turnaround from this note led to other mothers to new-born children receiving the same notes around the country. Since then, a necessary shift has started occurring in all the most positive ways.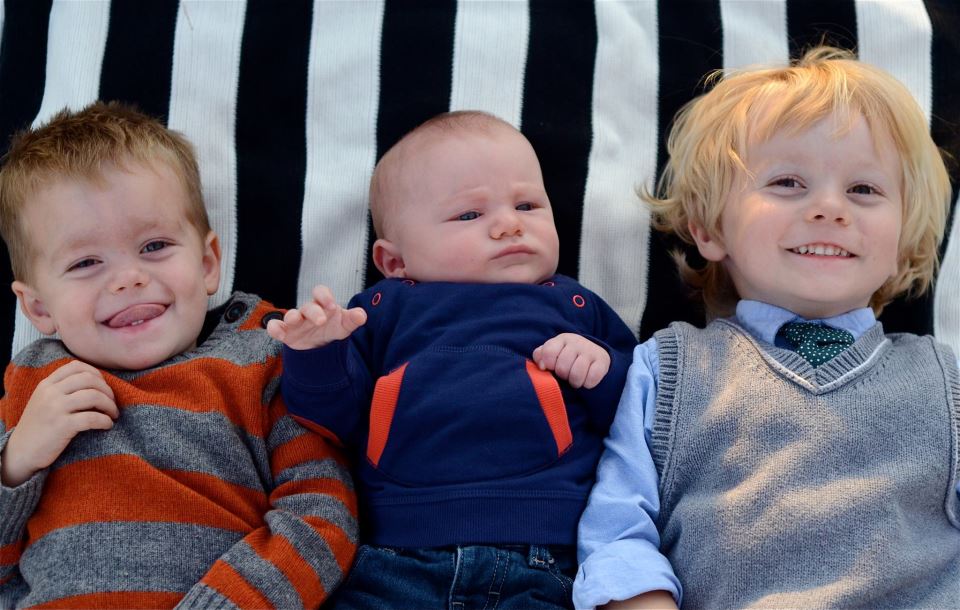 ---
FEEL FREE TO FEED
Positivity of this nature around women attempting to care for their children remains few and far between, and Bodi's choice to show unprecedented love and support to a woman she didn't even know but understood regardless is a testament to the type of treatment breastfeeding mothers purely deserve.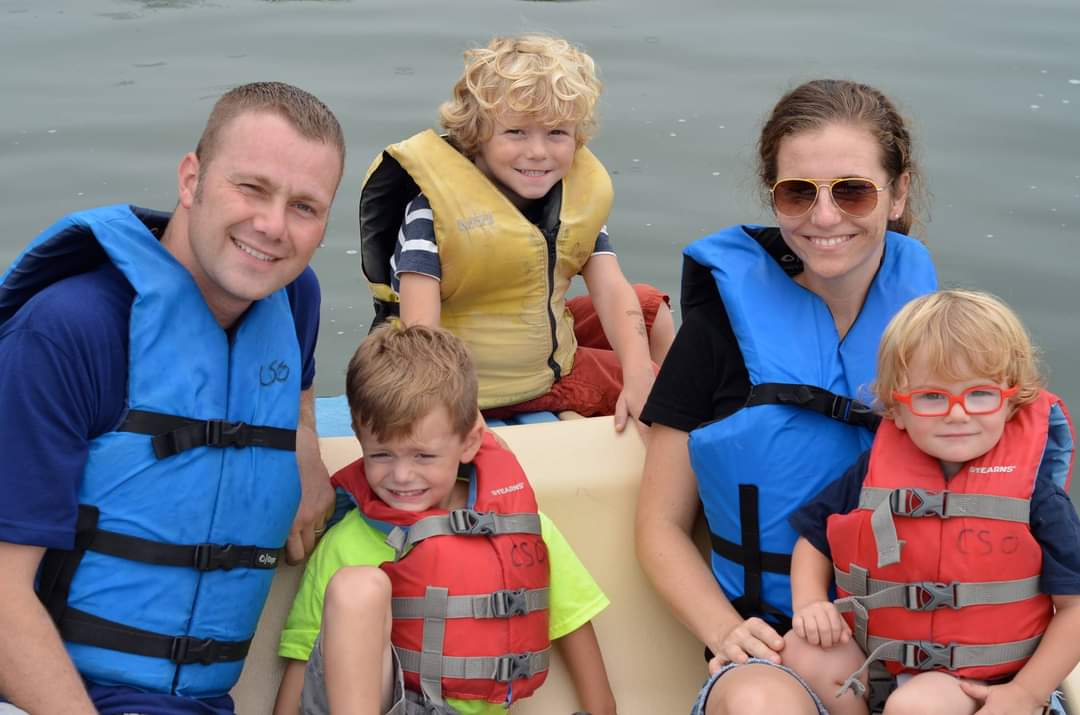 ---
THE SURROUNDING STIGMA
Removing the stigma is a massive step in the right direction in so many regards. And it was thanks to this amazing display of support that Jackie returned to Bodi to show how much she truly appreciated the note and the overall gesture.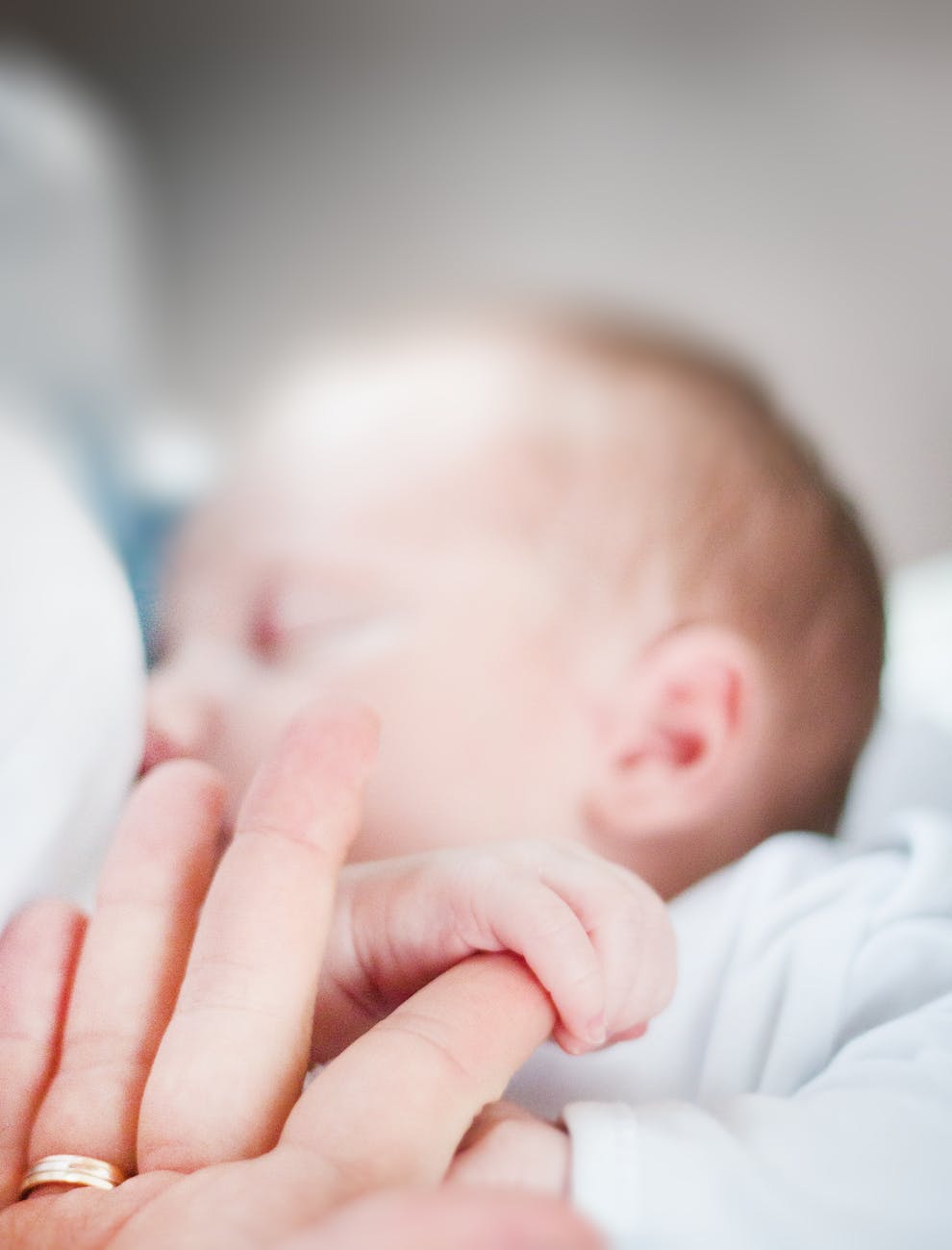 ---
JACKIE AND BODI
Jackie returned to the restaurant and Bodi. In her own words, Jackie stated that: "It is amazing how we women can make each other feel when we empower each other." The experience had a lasting effect on Jackie and Tom's marriage too, as the experience of that nature reminded them of how special and unique their marriage can be and will always be.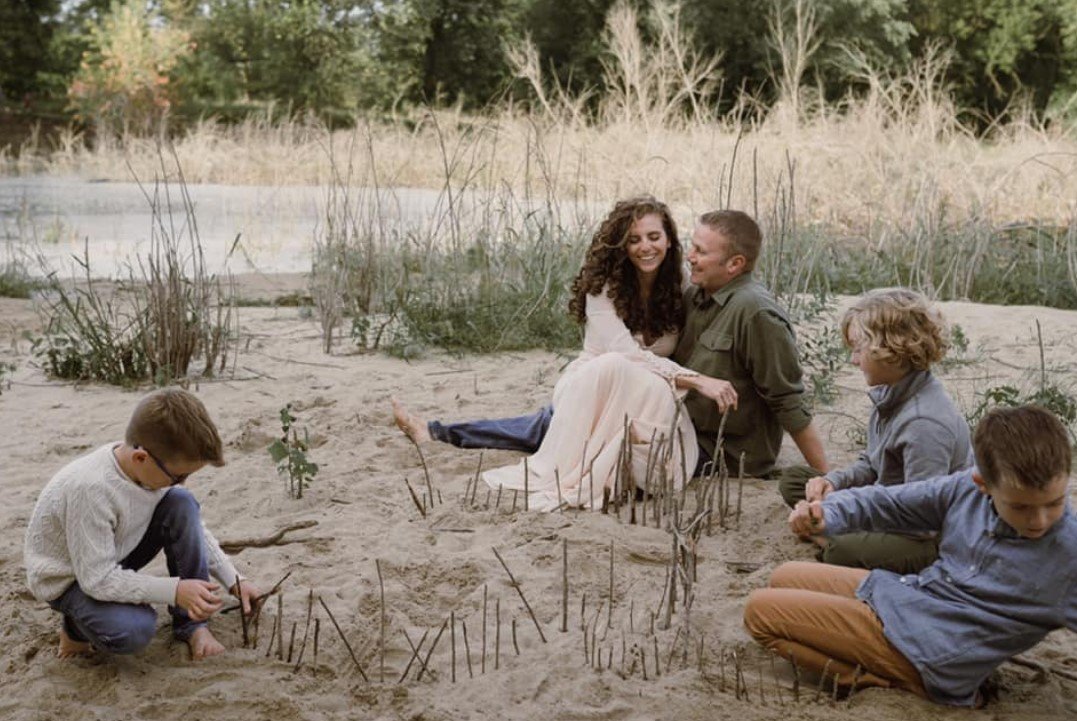 Bodi never could've seen her gesture make such waves around the country, but it truly did. It shows how kindness can go an incredibly long way, no matter how small the gesture is in action, it's big in the minds and the hearts of the people we reach out to. What do you think about this viral story? Leave us a comment and share it with your friends!