20 Family Members In Showbiz
Some families were struck with a lightning rod of luck that allowed for an ever-flowing blood-line of talent and fame. From siblings to parental figures, we've got the scoop on who's related to who. Join us as we take a dive into the famous relatives of Tinseltown.
---
1. ZOOEY DESCHANEL AND EMILY DESCHANEL
The star of New Girl is actually sisters with another famous actress. Born and raised in Hollywood, they are the heirs of a Hollywood legacy. Their father Caleb is a cinematographer and their mother Mary Jo starred in Twin Peaks. Even though both sisters ended up in entertainment, it wasn't always a part of Emily's plans. The Bones actress had an interest in architecture. 
---
"I think a lot of times people go into the profession and think that it is about glamor…that it's easy, an easy job to do. That's it's easy to get jobs. I think we never thought any of those things, " Emily shared.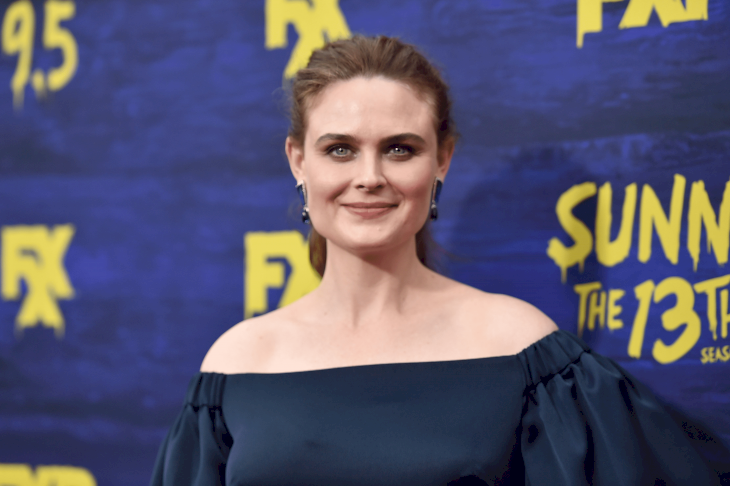 ---
WHAT ABOUT ZOOEY? 
For Zooey, she didn't enjoy growing up in Los Angeles. She felt as though the people might have been too pretentious. "Well you're never gonna be the prettiest girl in the room, so just don't even try… I've always felt like it's better to be like, 'Well, I'll just be myself," the actress stated.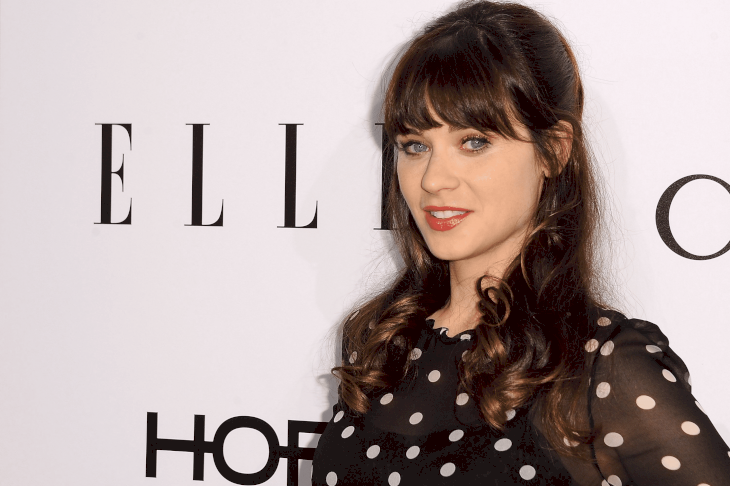 ---
2. JEREMY IRONS AND MAX IRONS 
Despite Max's connection to the entertainment world via his famous folks Jeremy Irons and Sinéad Cusack, his future as an actor wasn't a guarantee. "Nepotism is despised in the UK,' Max says."They [my parents] were very anxious about my prospects. Statistically, the odds are against me so the trick is to accept that there will be tough times."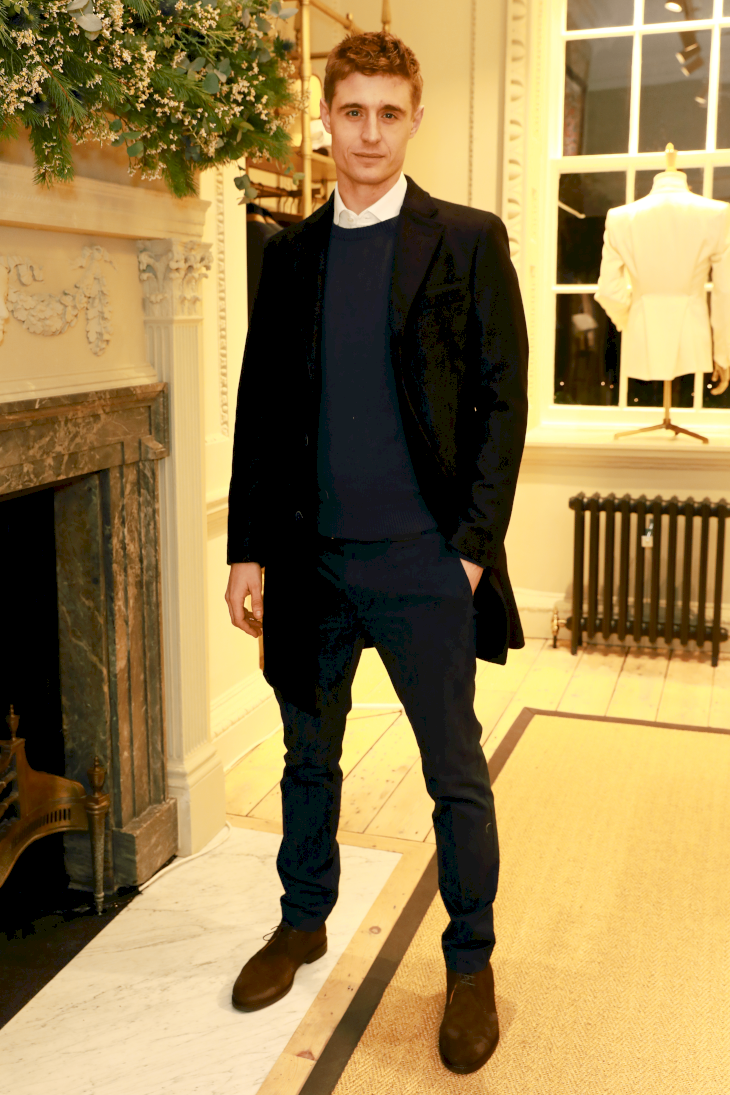 ---
THIS DAD AND SON WON'T WORK TOGETHER
Fortunately, The Riot Club actor hasn't done too badly for himself. But if you're hoping that's he'll co-star with his actor father in the film, don't hold your breath. In a 2013 interview, Max revealed that working with his dad would be his "worst nightmare".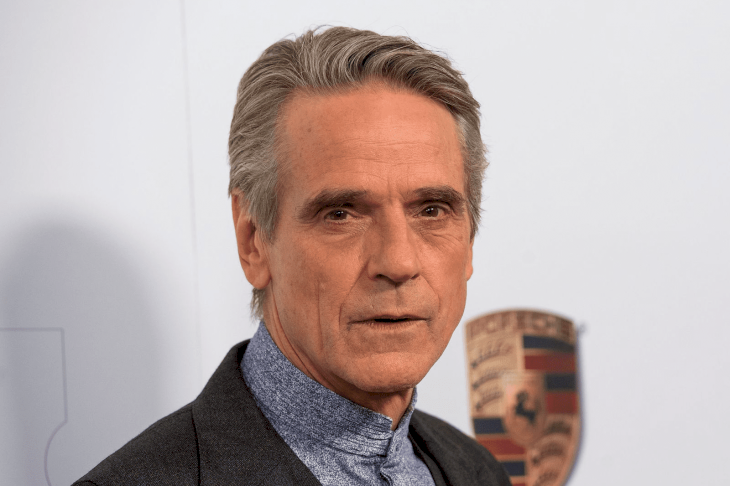 ---
"He's a force of nature, I'll put it that way; he likes to make his voice heard on set, and I wouldn't be able to disentangle father and actor. No, keep well away from that."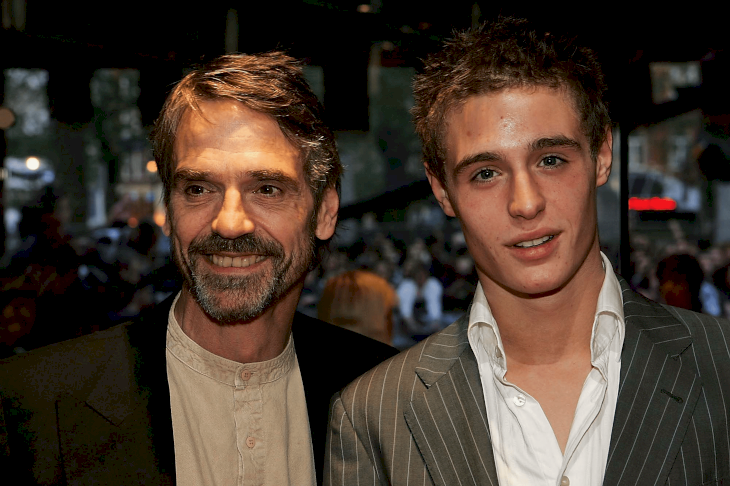 ---
3. DOMHNALL GLEESON AND BRENDAN GLEESON 
Fans who thought they knew everything there is to know about the Harry Potter series may be surprised by this fun fact. Mad-Eye Moody played by the Irish actor Brendan Gleeson is Dohmhall Gleeson's (Bill Weasley) father. Yes, you read that right! The actors both have impressive resumes. Brendan appeared in 28 Days Later and Gangs of New York.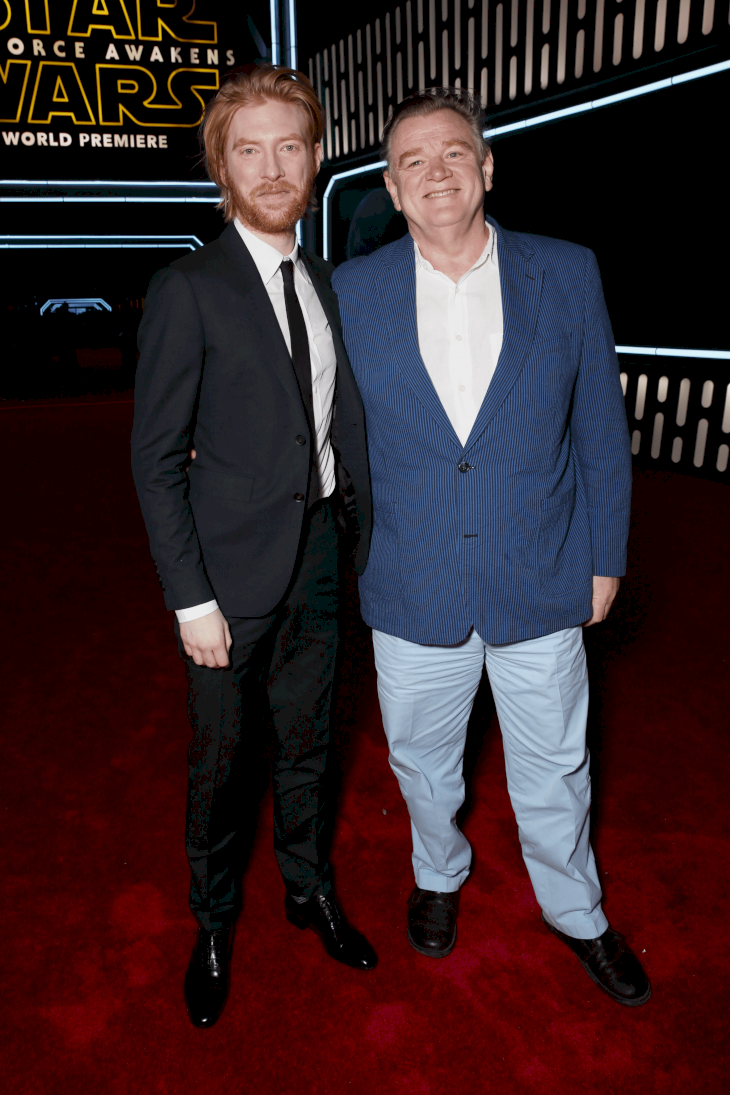 ---
Dohmhall is no stranger to franchises as he was a part of Star Wars. The star has featured in General Hux and earlier this year he starred in a romantic comedy and thriller series called Run. Unfortunately, the show was canceled after its first season.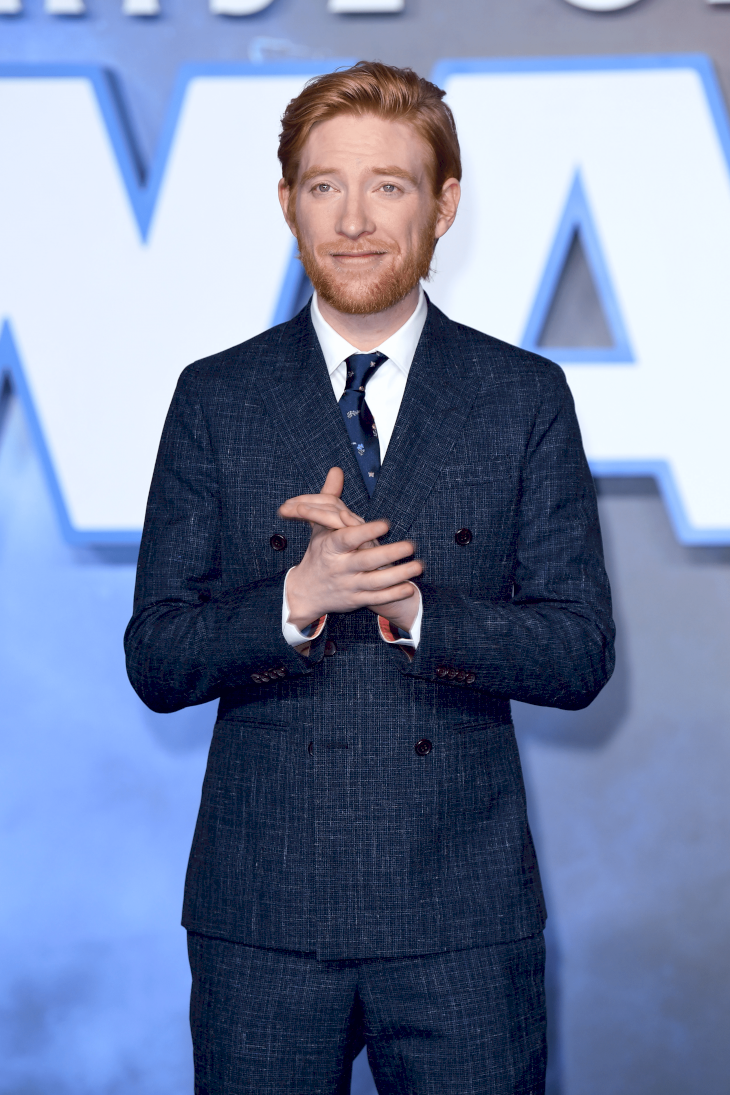 ---
4. RILEY KEOUGH AND ELVIS PRESLEY 
Riley is the eldest grandchild of the icon rock n roll star Elvis Presley. She is the daughter of the late rocker's daughter, Lisa-Marie Presley. Keough earned her stardom through modeling in highly acclaimed campaigns and acting. Fans might recognize the actress from her starring role in Mad Max: Fury Road. But when did she realize she wanted to be an actress?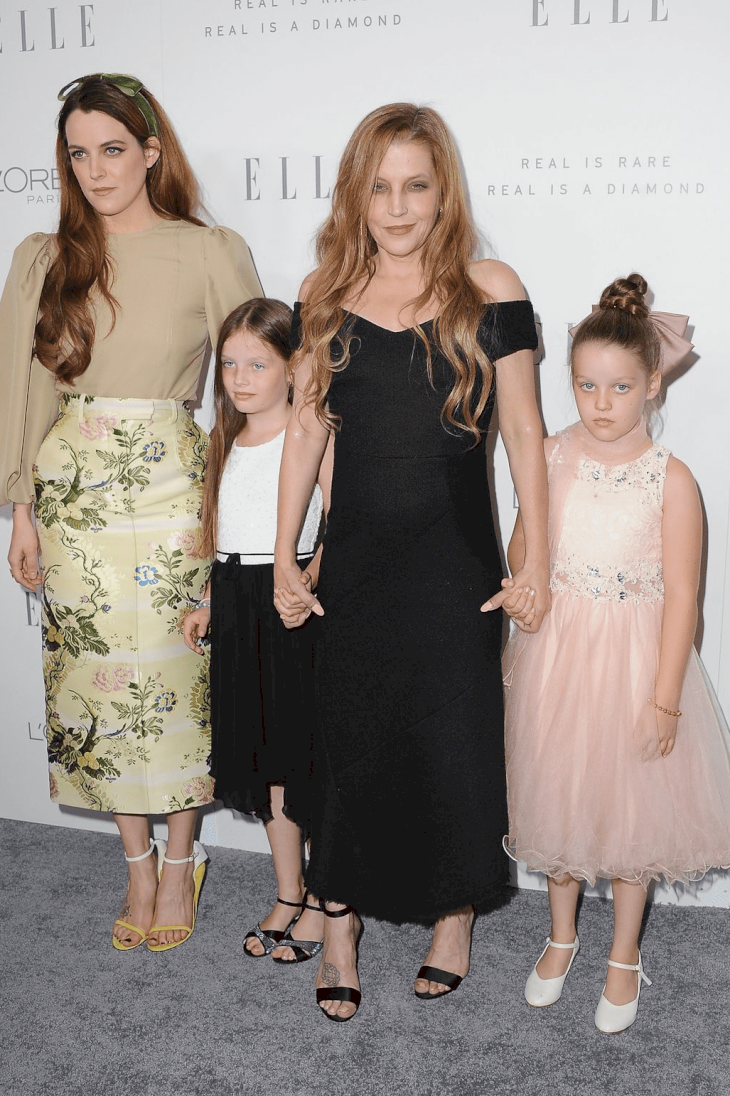 ---
"I was 12 and I was like, 'Wow, I want to be Nicole Kidman, she made me feel so sad!' I remember thinking how fulfilling it would be to do that, which is a big concept for a kid,"  Keough said.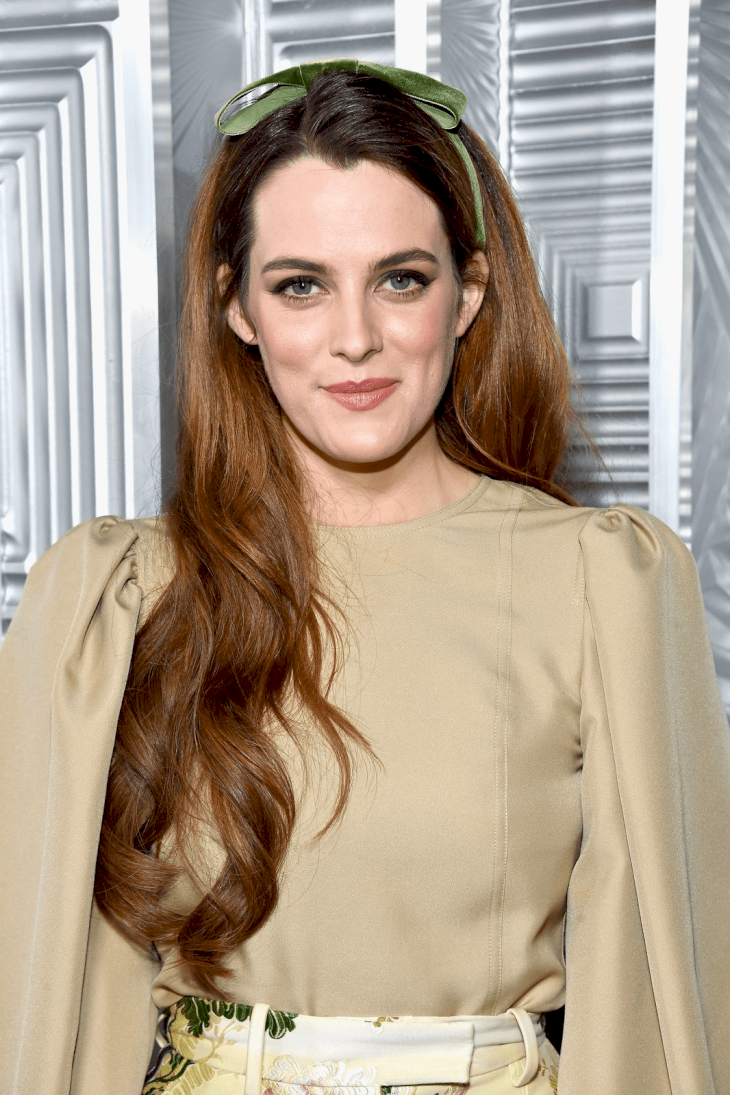 ---
5. SOSIE BACON, KEVIN BACON, AND KYRA SEDGWICK
Sosie's parents happen to be one of Hollywood's greatest couples. They have a long list of acting credentials you might recognize. Her father Kevin Bacon has given us some noteworthy performances in Footloose and Mystic River, while her mom Kyra Sedgwick starred in The Closer and some other popular movies.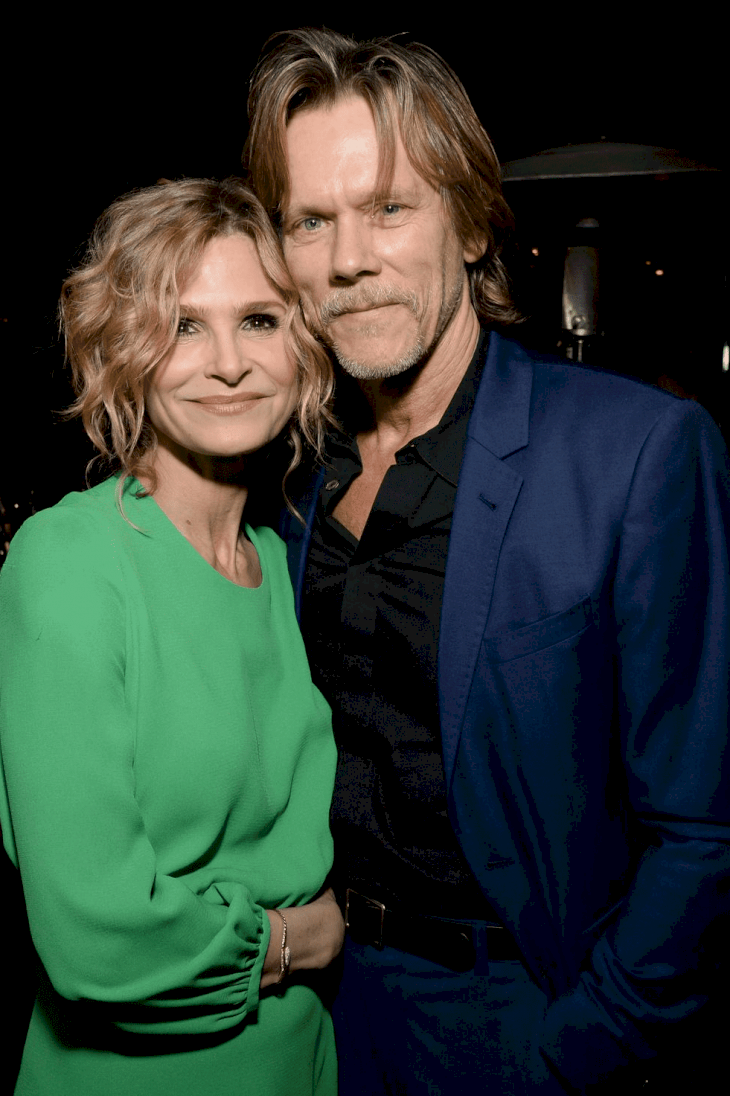 ---
As for the new Bacon in Tinseltown, she's been on Netflix's Narcos, MTV's Scream: The TV Series as well as Here and Now on HBO. The star's breakout role was Skye on 13 Reasons Why however, she has another gift that wouldn't be a bad idea if she decided to pursue it.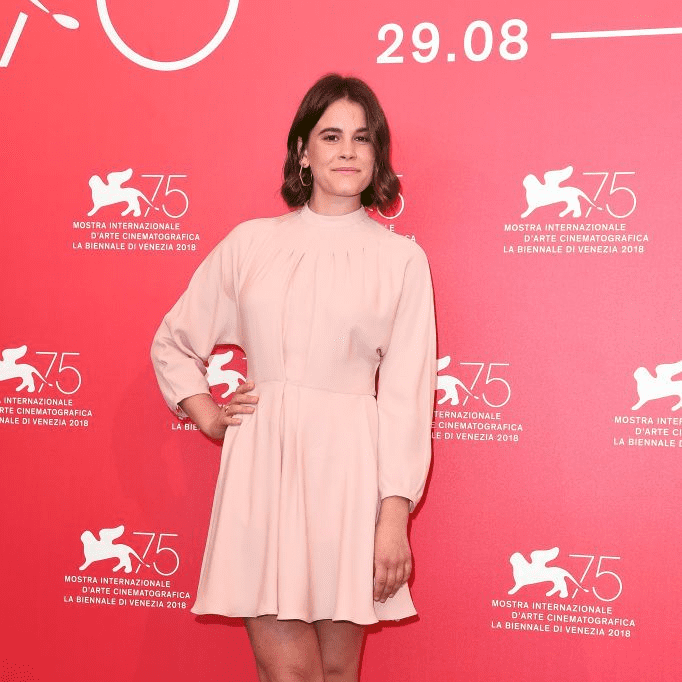 ---
SOSIE HAS ONE MORE TALENT
The actress shares a passion for music with her father. She has a beautiful singing voice and even appeared on Broadway, maybe one day we'll get an album from her Her parents certainly have a lot to be proud of when it comes to their daughter.
---
6. STEVE MCQUEEN, CHAD MCQUEEN, AND STEVEN R. MCQUEEN
The late film legend Steve McQueen started what would become a Hollywood dynasty. He starred in classic movies such as Cincinnati Kid and The Great Escape. If it wasn't for him, we wouldn't have got to witness the talent of his son Chad McQueen. You all might remember him from The Karate Kid franchise.
---
But, it gets more interesting. Chad's son is Steven R. McQueen, you know, the one who portrayed Jeremy Gilbert on The Vampire Diaries? If you don't remember him from there, then you'll know he starred on Chicago P.D and Chicago Fire. The star revealed that he's a fan of his grandfather's having watched his films with admiration.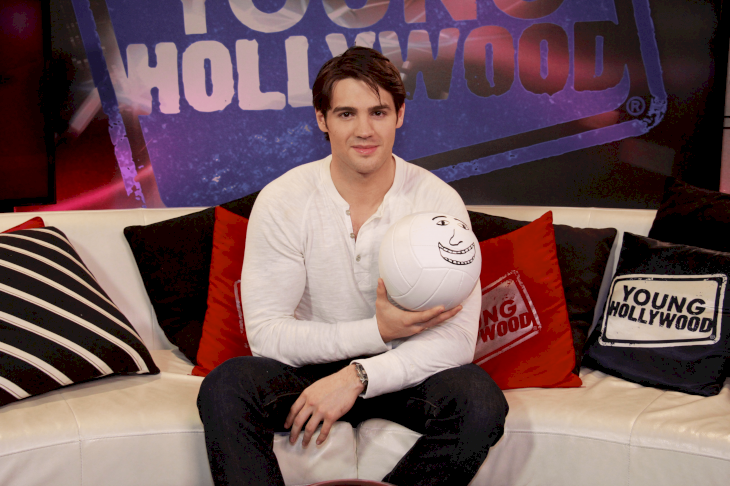 ---
7. JON VOIGHT AND ANGELINA JOLIE 
Most people are aware that Jon and Angelina are father and daughter. Their superstar status doesn't make them immune from experiencing family issues, the two share a complicated history, to say the least. In recent years, the Oscar-winning duo ended their estrangement and Voight supported the actress through her divorce from Brad Pitt.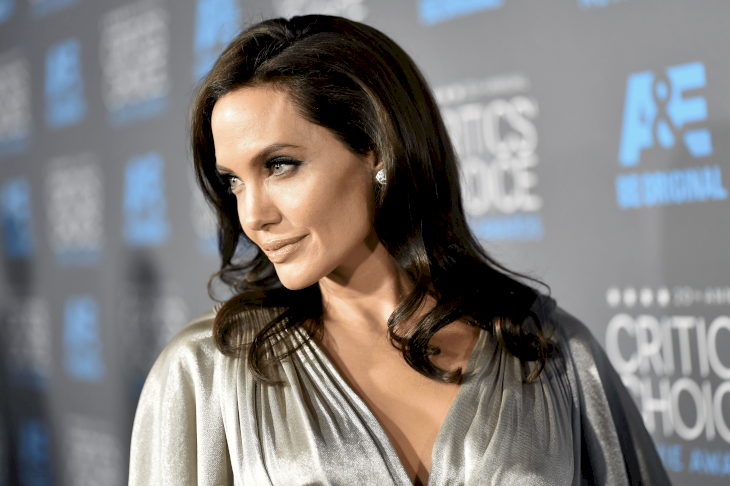 ---
"He's been very good at understanding they needed their grandfather at this time," Jolie shared with Vanity Fair. "I had to do a therapy meeting last night and he was just around. He knows kind of the rule—don't make them play with you. Just be a cool grandpa who's creative, and hang out and tell stories and read a book in the library."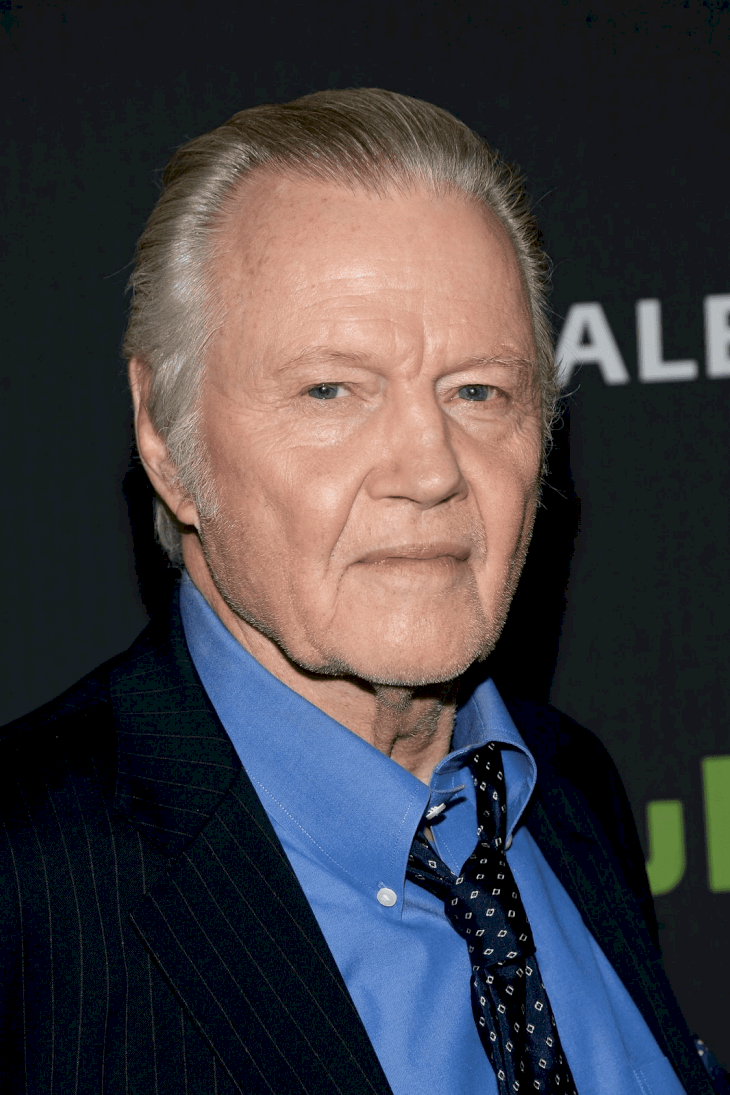 ---
8. MAUDE APATOW AND LESLIE MANN 
When your dad is famed producer Judd Apatow, it's quite likely that you might end up in a few of his movies. Fans will remember Maude playing the quirky daughter of her mother Leslie Mann's characters in films like Knocked Up and This is 40. As any mom would, Mann guided her daughter throughout the early stages of her career.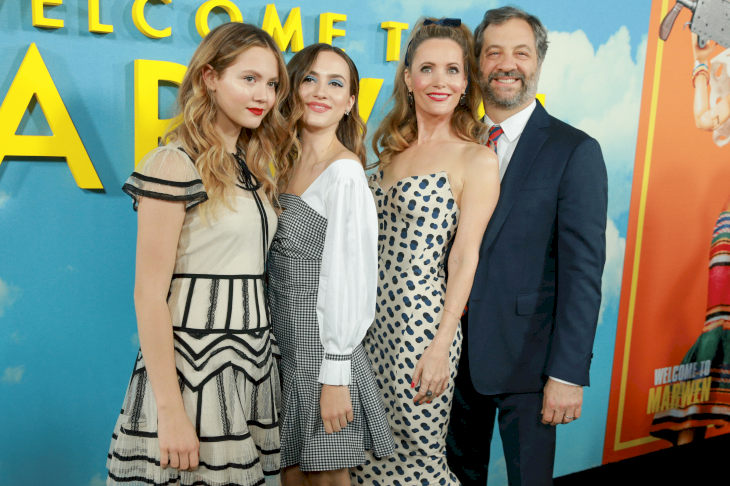 ---
Maude revealed, "She's always told me to commit. That's the main thing she says and I always keep that in mind when I'm acting." 
---
MAUDE'S BREAKOUT ROLE ON EUPHORIA
The actress landed her first big role in the hit series Euphoria and she was over the moon about it. Apatow said she hopes fans of the show learn something they can use in their real lives, "Hopefully it helps us understand the pressures of social media and college because people are going insane right now." 
---
The star caught more than just the acting bug from her mom though. Maude has aspirations of following in the footsteps of her father. "I love writing and I love directing. She continued, saying, "That's my ultimate goal. And acting. If I could do all of them at the same time that would be cool."
---
9. KATHERINE WATERSTON AND SAM WATERSTON
Fans may recognize Sam as district attorney Jack McCoy on Law and Order. He also happens to be the father of actress Katherine Waterston. Her most notable performances include Michael Clayton, Inherent Vice, Fantastic Beasts and Where to Find Them, Steve Jobs, and Alien: Covenant.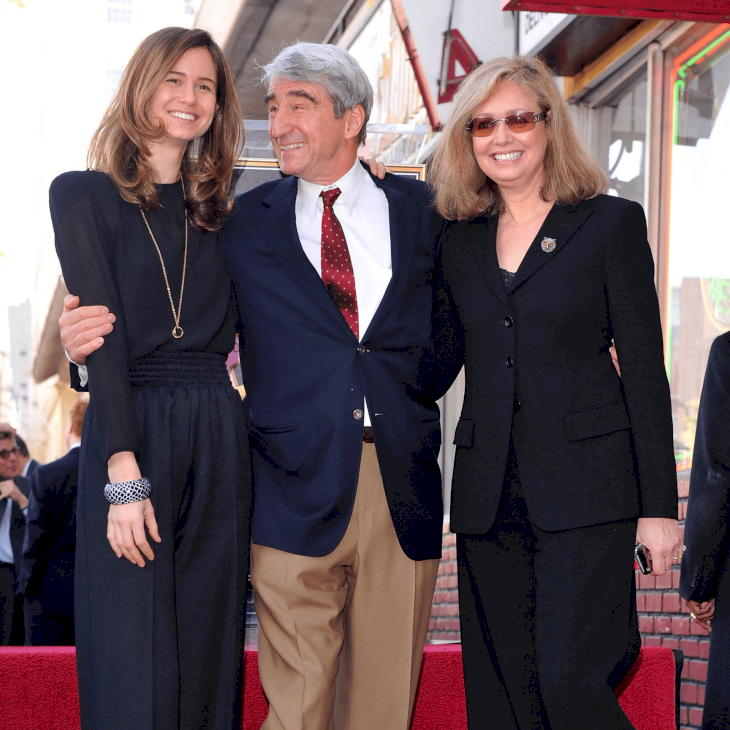 ---
10. DIANA ROSS AND ASHLEE SIMPSON
Diana and Ashlee have quite a bit in common. Both have family members in the entertainment industry, they are both singers and one person brings them together - Evan Ross, Ashlee has been married to him since 2014. Being the daughter in law to a legendary star such as Diana Ross also makes Simpson Tracee Ellis-Ross's sister in law.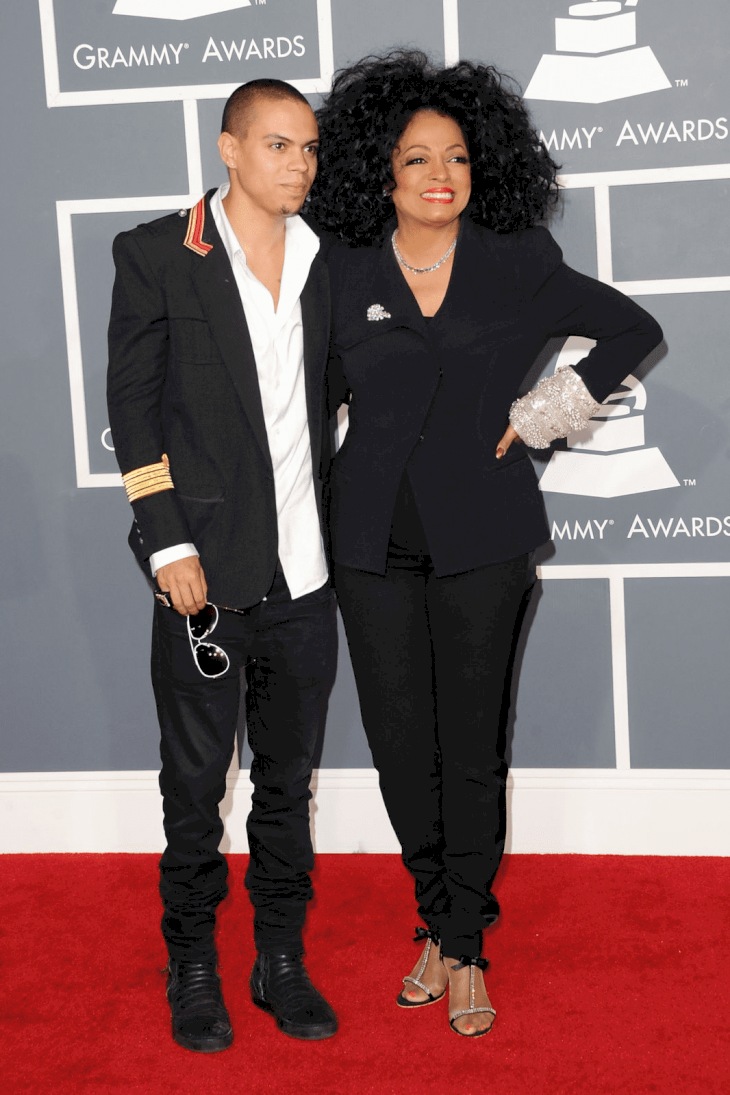 ---
"It's really cool. Who knew I was going to grow up and have Ashlee and Jessica Simpson as my new siblings?!," the BlackIsh actress stated.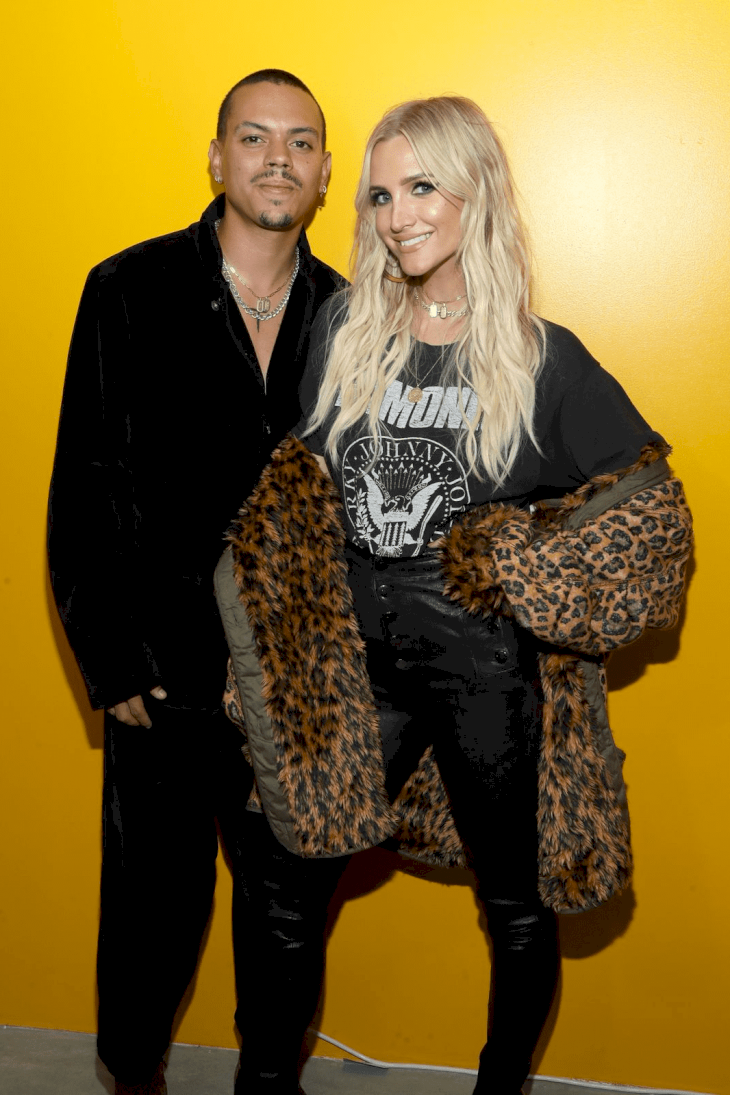 ---
11. NICOLE RICHIE AND LIONEL RICHIE
Nicole burst onto the scene as a socialite and reality TV star of The Simple Life but she has a pretty famous father. In 1983, Lionel Richie and his first wife adopted Nicole Escovedo, she was the daughter of a drummer and niece to the musician Shiela E. Nicole and Lionel have always had a close bond.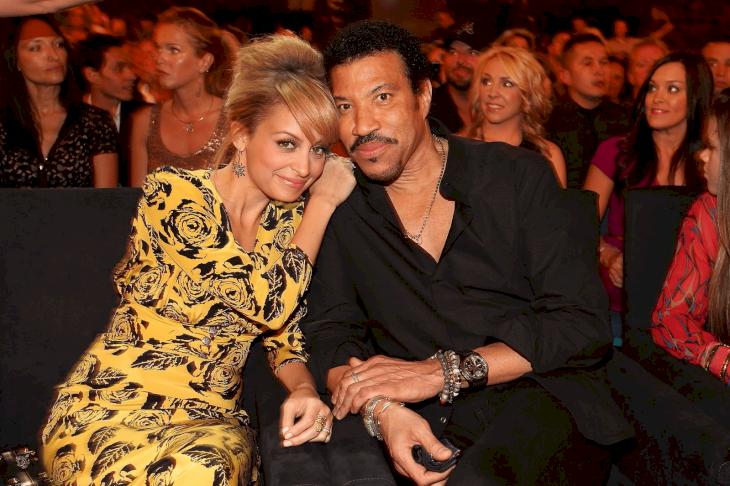 ---
"Women haven't really been your strong suit," Nicole said to Lionel in an interview. "But you're very gentle with me and, and I feel like you and I have a really good, strong relationship."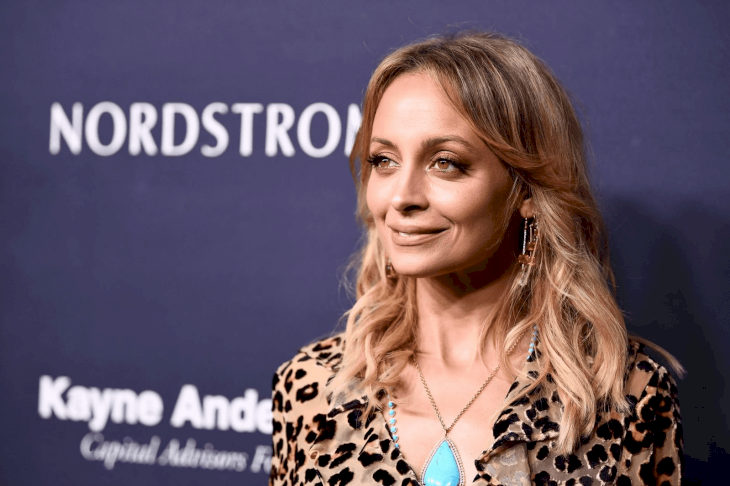 ---
12. GABRIELLE UNION AND SAWEETIE 
Here's a fun fact that you might not know, the L.A's Finest actress Gabrielle and Icy Girl hitmaker Saweetie are cousins. Union confirmed this detail on Twitter saying, "Yup. Her father and I are 1st cousins," Union said on Twitter. "Her grandma is my aunt Joanne Glass who I based Eva from 'Deliver Us From Eva' on. #FunFact #DozensOfCousins"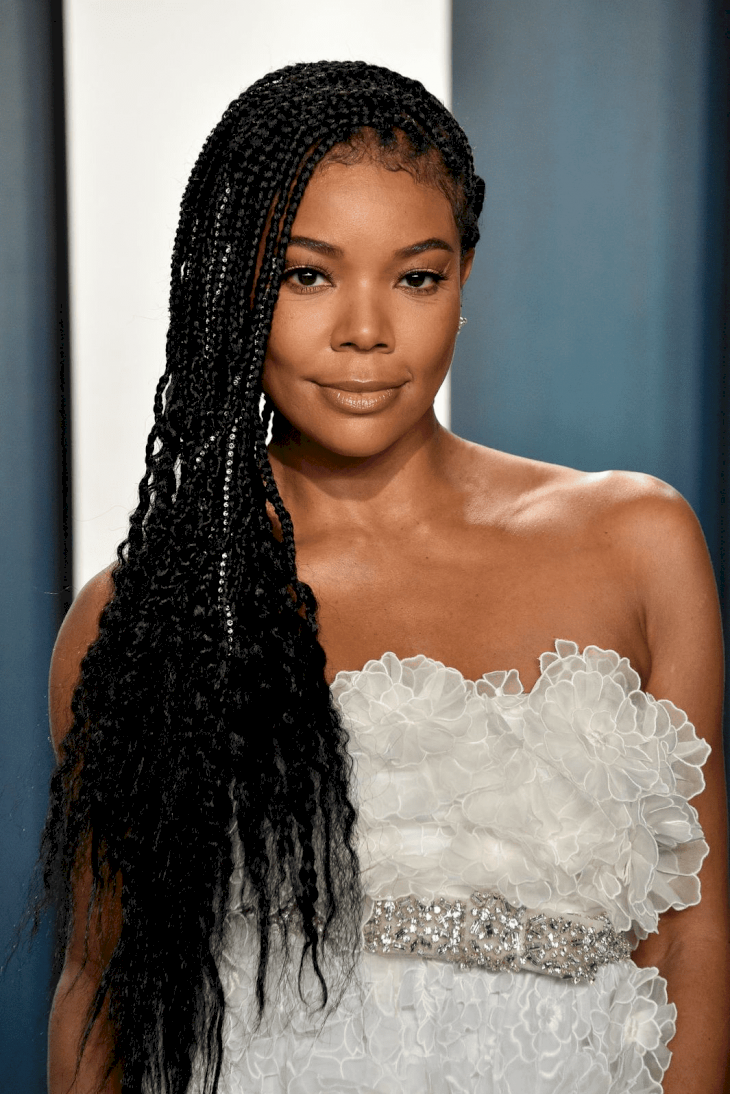 ---
In a Teen Vogue interview, Saweetie mentioned the appreciation she has for Gabrielle's support as well as the Grey's Anatomy creator Shonda Rhimes. "When I get recognition from dope women in the industry who are choosing to listen to my music, it makes me feel like I'm doing something right," she shared. 
---
13. BRYCE DALLAS HOWARD AND RON HOWARD 
Imagine having a famous Hollywood director as your dad? Most of us would be shouting it from the rooftops but Bryce decided to keep her last name quiet throughout her college days at New York University. The Jurassic Park star wanted no special treatment because her father is Ron Howard, instead, she was determined to make a name for herself.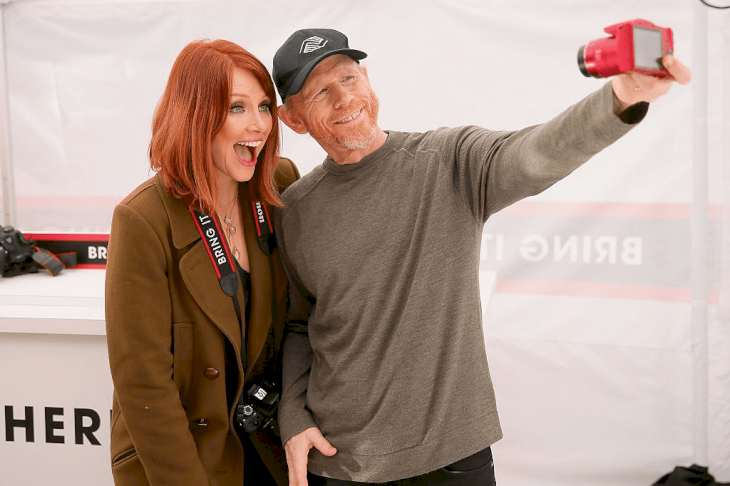 ---
14. MICHAEL WEATHERLY AND ALEXANDRA BRECKENRIDGE 
Remember Alexandra from the CBS show The Ex List, well her uncle is Michael Weatherly. Weatherly is the This is Us actress's mother's brother. He's most famous for portraying the role of Tony DiNozzo on the CBS hit show NCIS. According to reports, Breckenridge's mom passed away from her struggles with substance abuse.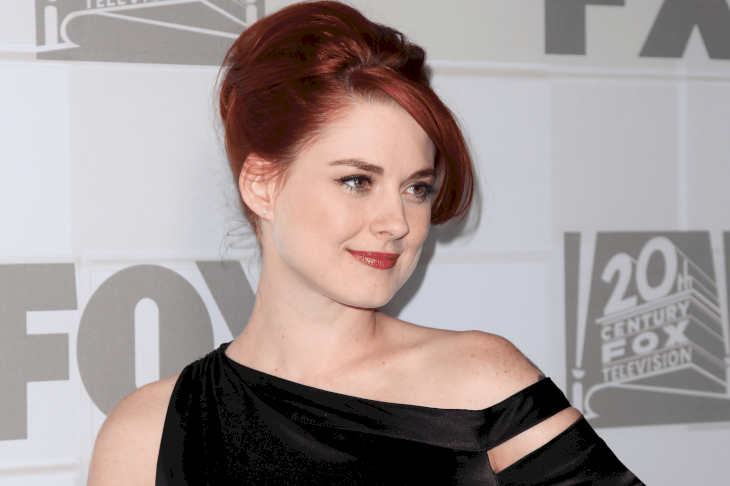 ---
15. TROIAN BELLISARIO AND SEAN MURRAY
Special agent Timothy McGee (Sean Murray) from the hit TV series NCIS acted alongside his stepsibling Troian Bellisario in a few episodes of the show. Fans may be familiar with the actress as she appeared on Pretty Little Liars. The Bellisario name is also prominent around the NCIS set, Troian's father and Sean's stepfather helped create the show.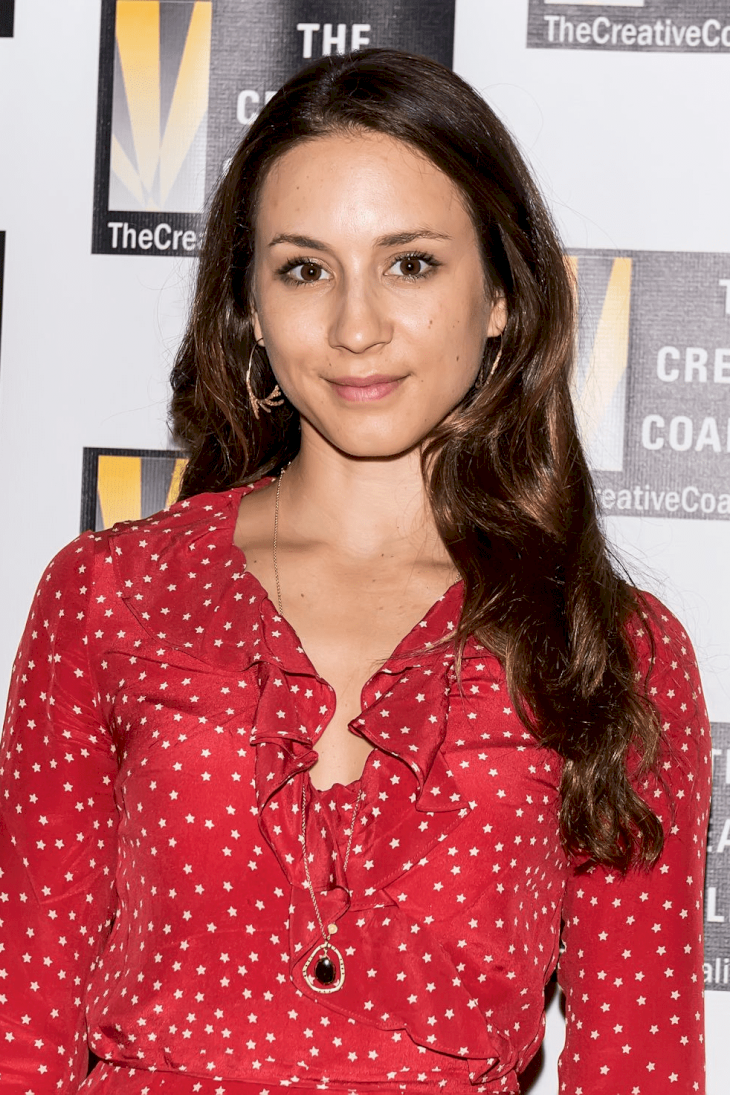 ---
16. DAVE FRANCO AND JAMES FRANCO
The Franco brothers are undeniably talented and they've managed to create distinctive careers in the entertainment world despite their last name. Surprisingly, the brothers have only worked together once throughout their time in Hollywood. They co-starred in the film The Disaster Artist. Dave wanted to pave his own lane in the industry without relying on his older brother.
---
17. ASHLEY OLSEN, ELIZABETH OLSEN, AND MARY-KATE OLSEN
The Olsen name has always rung bells thanks to the Olsen twins but there's a new kid on the block. When Elizabeth started creating a name for herself in the Marvel Cinematic Universe, no one had a clue that she was related to the fashion moguls.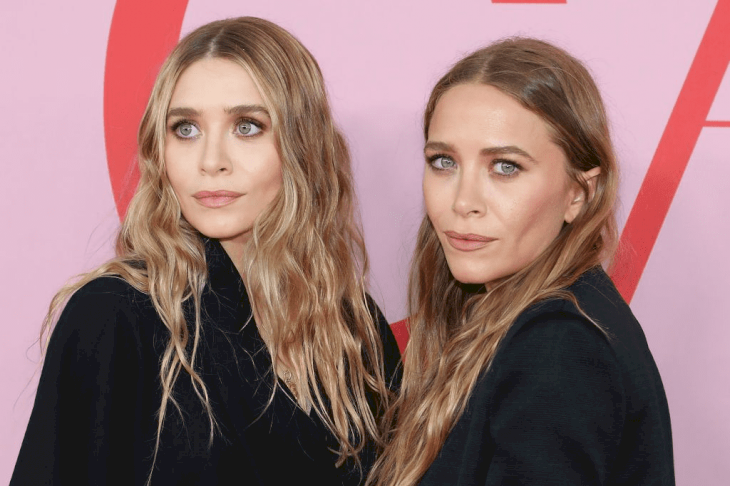 ---
In fact, when she began acting, the Avengers star considered dropping her last name and going by Elizabeth Chase. In an interview, Elizabeth shared something she is quite proud of. "I never got any job because of my sisters. I could have pulled a few strings through them, but I never needed to."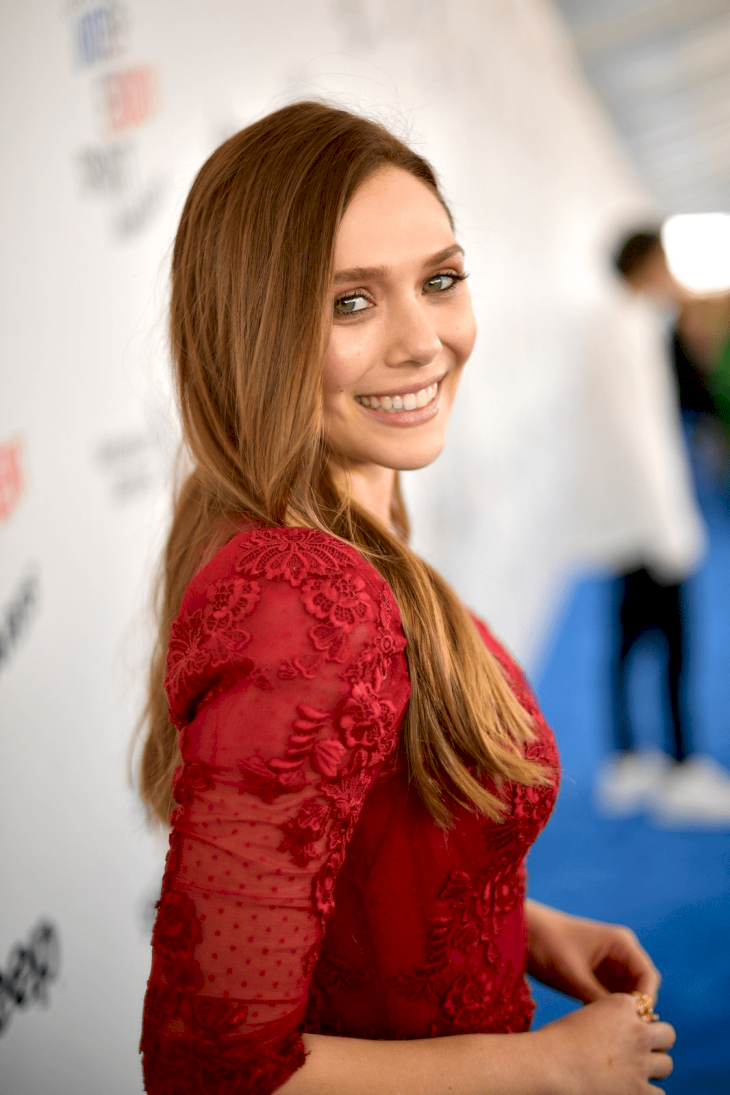 ---
18. SARAH SUTHERLAND AND DONALD SUTHERLAND 
Sarah certainly has a strong acting lineage in her family, the Veep actress's father is Kiefer Sutherland and her grandfather is Donald Sutherland. But, she doesn't let the name go to her head, she was willing to roll up her sleeves and work at her career like anybody else.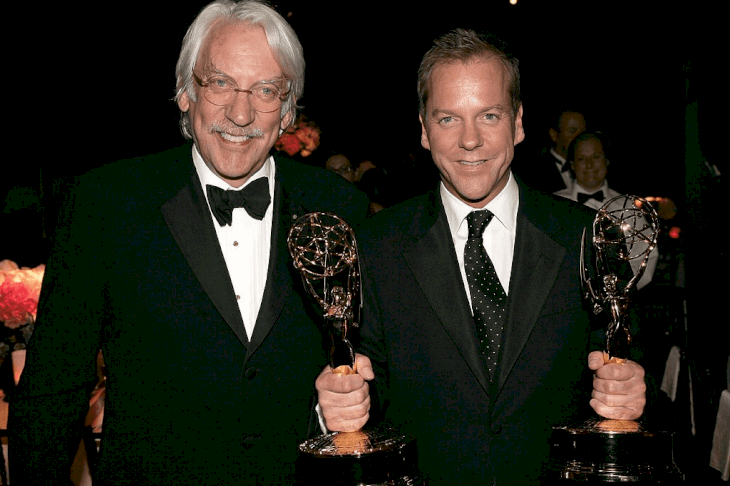 ---
"I was very adamant that I wanted to arrive at navigating the industry in my own right without help from them," Sutherland shared with The Cut. Her father Kiefer totally backed this up by revealing that he has no clue what her agent's name is. Also, whenever he tried to offer her a role, she always declined. Quite impressive, we must say.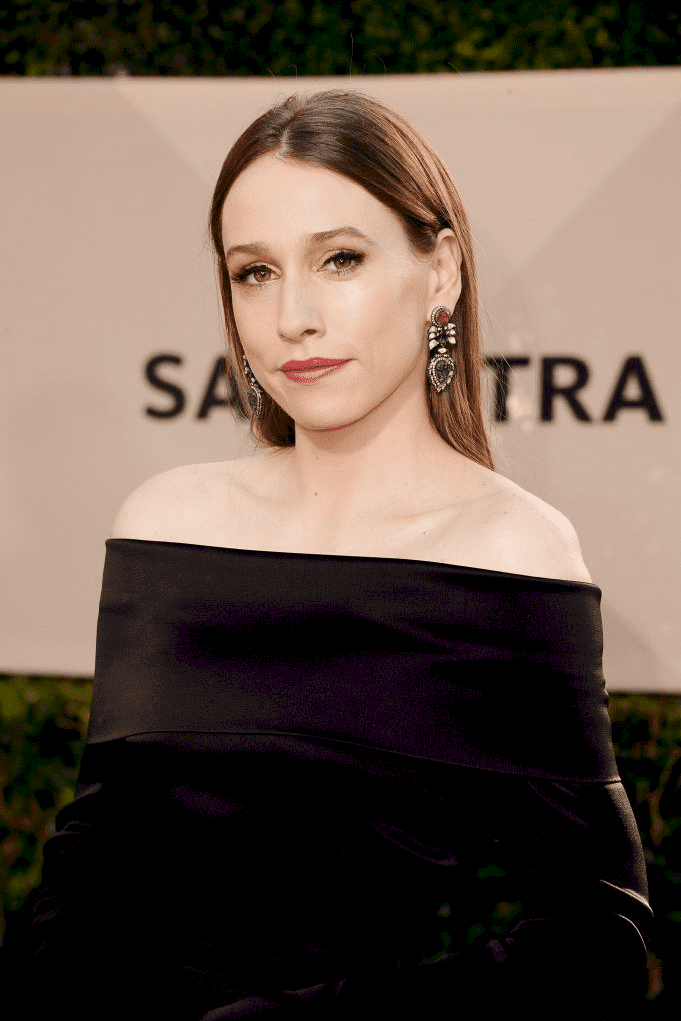 ---
19. JONAH HILL AND BEANIE FELDSTEIN 
Hollywood truly is a small world, who would have guessed that Jonah and Beanie are actual siblings? They actually have the same last name Feldstein but it's just that Jonah uses his middle name Hill for showbiz. Feldstein affectionately refers to her big brother as her best friend, which is so adorable.
---
When The Wolf of Wallstreet star interviewed Feldstein, he made an interesting observation about their relationship."You could definitely make an argument for us being a lot like Lisa and Bart when we were kids, even though we were ten years apart."