Brooke Shield's Journey To Love
Brooke Shields is one of those actresses whom we got to see grow up in Hollywood. This means we also got to see her taste in men evolve, and how some of her relationships did not quite work out the way she would have wanted them to. Find out more about the men that Brooke dated by reading this full article!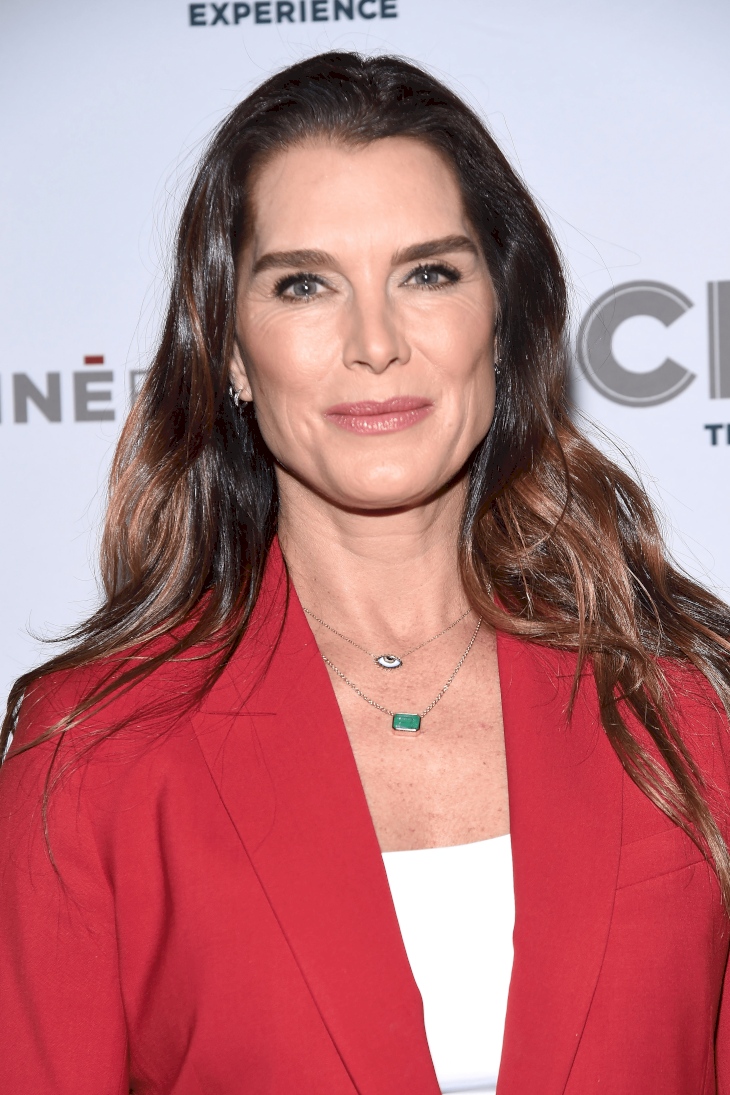 ---
WHO IS BROOKE SHIELDS?
On the 31st of May 1965, Brooke Chista Shields was born in Manhattan, New York. Her mother was a famous model whilst her father was a very successful businessman. Her early life had been a bit dramatic due to the fact that her father's family wanted her mother to terminate the pregnancy, but she held onto Brooke, and thank goodness she did!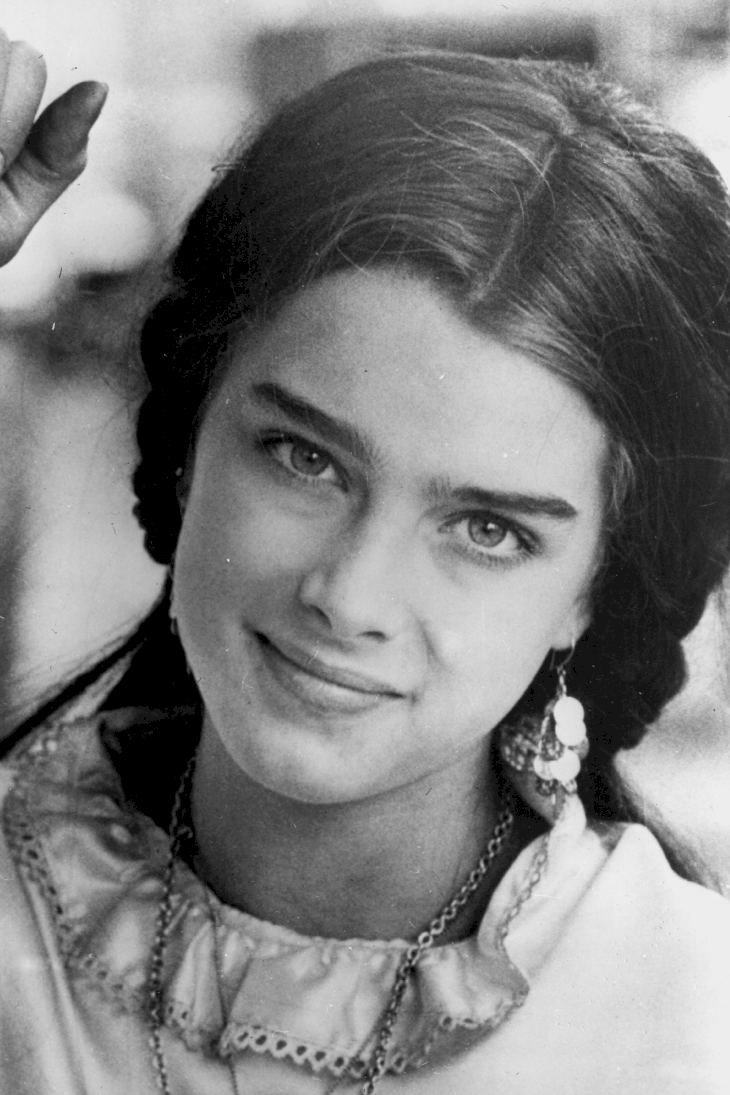 ---
Brooke carried on to become a child model and soon after she became a teenage actress. In the 80s, Brooke was cast in a few films like The Blue Lagoon and Endless Love. However in 1983, Brooke took a break from show business to pursue her education at Princeton University, and there she studied her bachelor's degree in French Literature.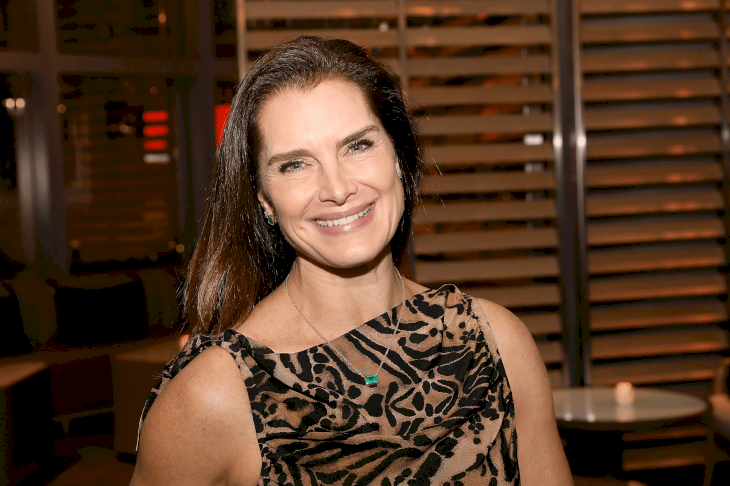 ---
BROOKE'S MOST POPULAR ROLES
Just when she was 11 months old, Brooke was cast in a commercial for Ivory Soap. This was her ticket to stardom, and just a few years later, she was signed with Eileen Ford of the Ford Modeling Agency. Brooke's career as a child and teenage model had been very successful since she is the youngest fashion model ever to appear on the cover of Vogue.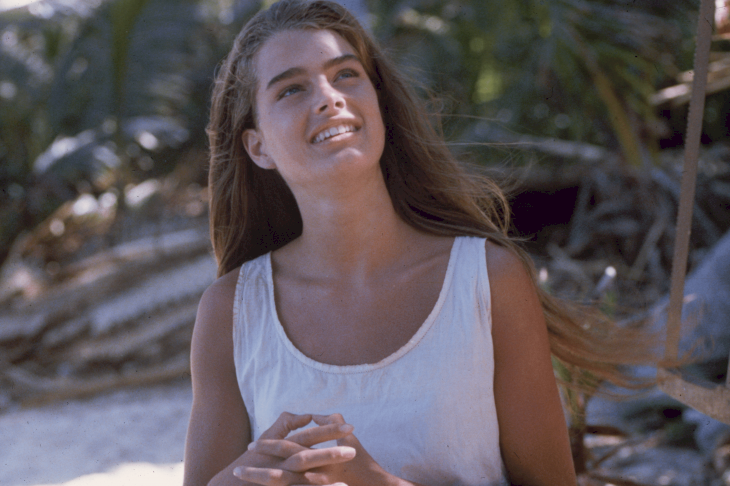 ---
Before she was cast for The Blue Lagoon, Brooke had landed her first major role in the film Pretty Baby. This had been a very controversial role for her considering that it was quite daring and she was, after all, only 12. After the countless criticisms that she received for her first film, she, later on, starred in Wanda Nevada for a less daring role.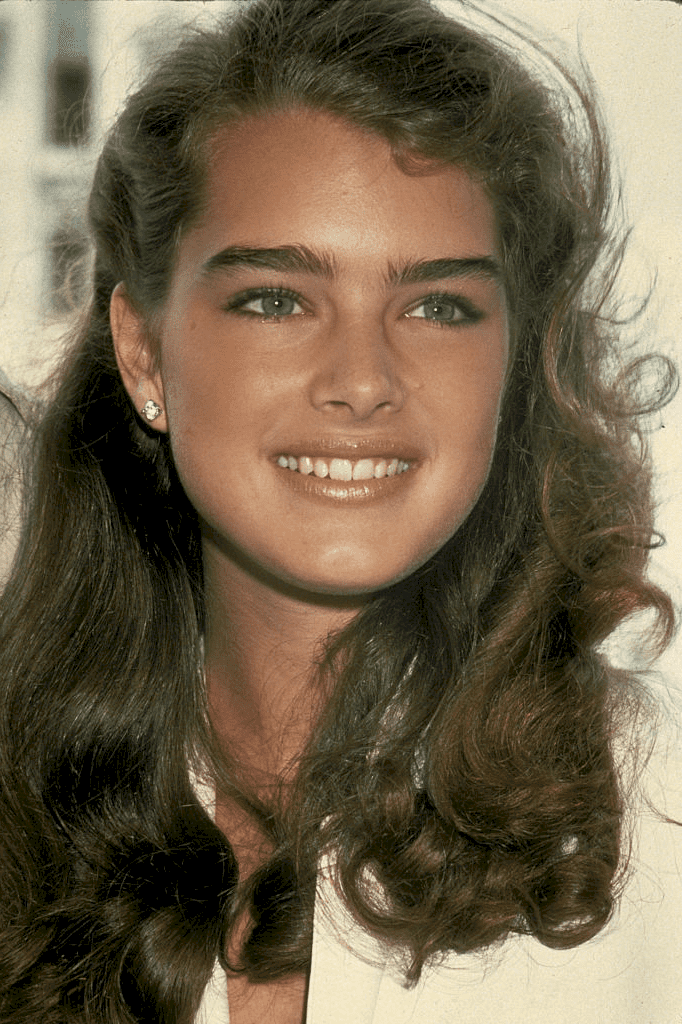 ---
WHAT DO WE KNOW ABOUT BROOKE'S RELATIONSHIPS?
Brooke Shields is not the most private person considering that she had been very vocal about her previous relationships. From the 80s to today, Brooke has been pretty open when it comes to her past flames like Scott Baio, Michael Jackson, and more.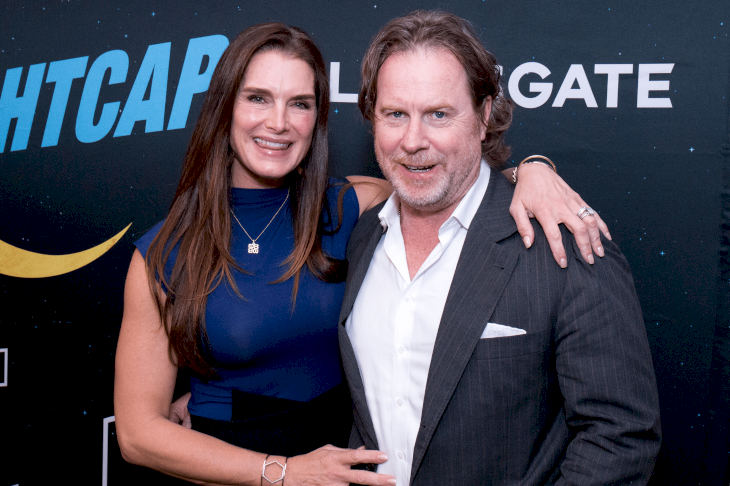 ---
Even though Brooke was pretty open about her relationships, she has previously said that some of her relationships with these men were purely platonic. There had been relationships that she was in where they both just felt good together as friends, and that was the end of it. I guess it is always good to have somebody you can lean on during tough times.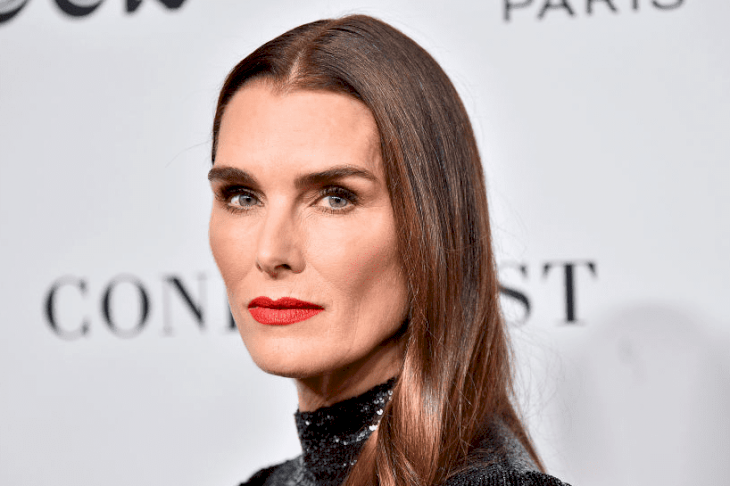 ---
CHRIS HENCHY: THE MARRIAGE THAT CHANGED HER LIFE 
After dating her fair share of men, Brooke Shields has finally found "the one" in Chris Henchy. Brook and Chris had worked together for NBC in 1998, just a year after Brooke split from Andre Agassi. Brooke has previously shared that her romance with Chris started from a friendship and that he was always there for her throughout her ending marriage with Andre.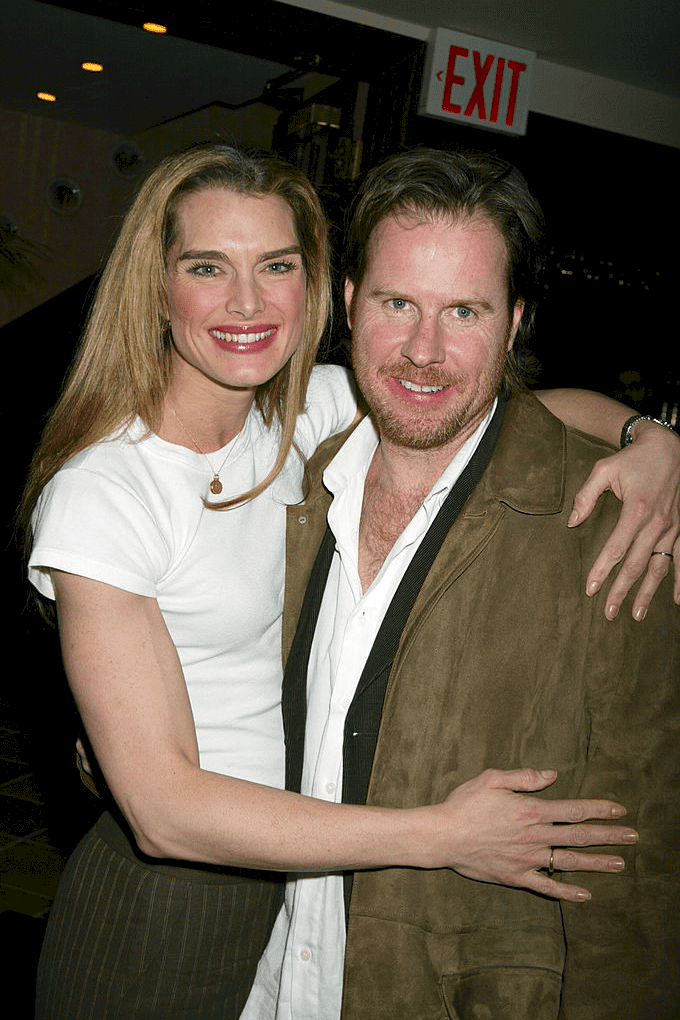 ---
We all know that one of the most important things to consider before getting in a relationship with someone is how good they will be at being your 'friend.' Naturally, Brooke thinks that Chris had a special appeal to him because they ended up together! Later on, in 2001, Brooke and Chris surprised everyone by getting married in Marina del Rey, California.
---
THE SECRET WEDDING
In 2001, Brooke and Chris surprised everyone by hosting a wedding on their own private island. The couple rented a spot in Catalina Island which is in Southern California, and this was where they privately exchanged their vows. Apparently, their wedding was a secret one, and all their guests just thought they were hosting a 'normal' dinner.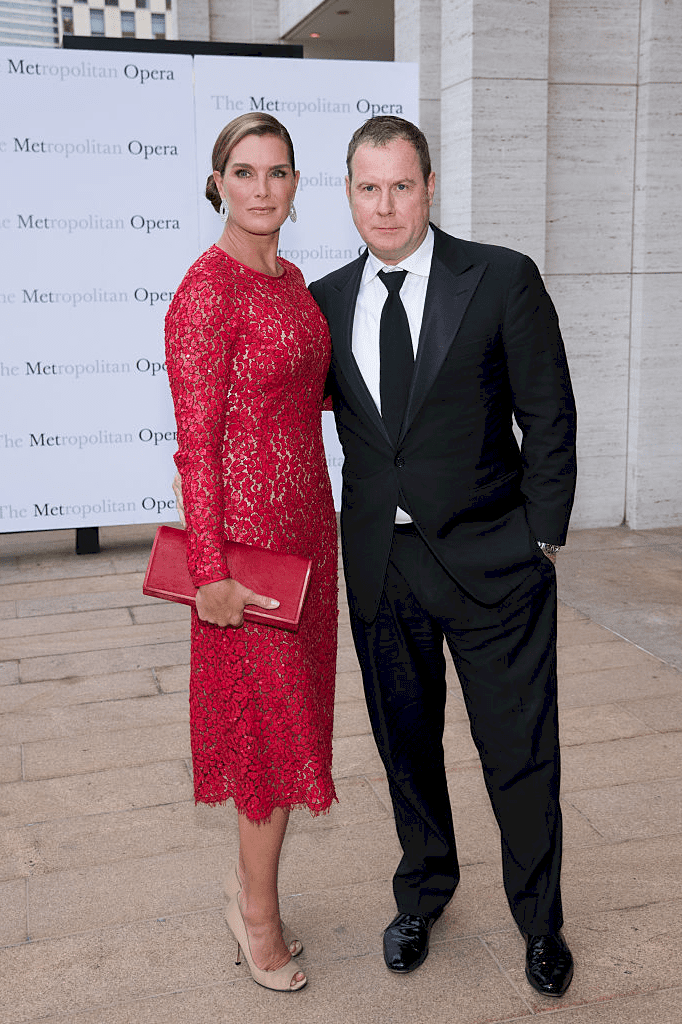 ---
The guests were surprised when they saw Brooke in her Vera Wang gown. It is understandable why Brooke and Chris wanted this special moment to be kept private. Brooke's sister, Christiana Shields, said, "I'm always the last one to find out something in this family. My dad had once kidded with Brooke about eloping, and I guess she took him seriously."
---
BROOKE'S CHILDREN
Before Brooke and Chris had children of their own, they had a stillbirth. In her memoir, Down Came the Rain, Brooke openly talked about how she lost her child just moments before she was due to appear with Kermit the Frog. She said in an interview, "We were crushed. Up till then, I thought simply because it was time and I wanted a baby, it would work."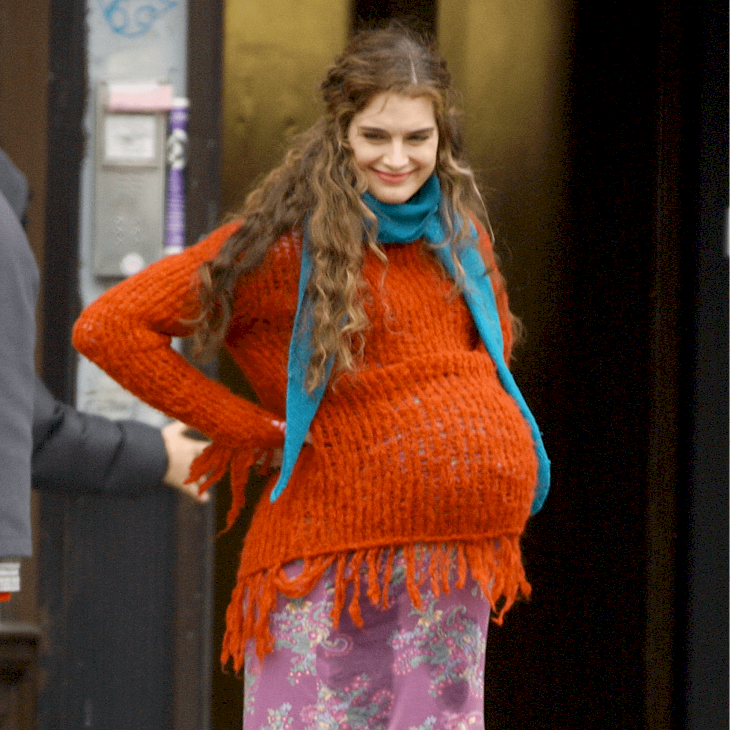 ---
Thankfully, Brooke and Chris now have two adorable daughters: Rowan Francis Henchy and Grier Hammond Henchy. It is as if Brooke's life is now perfect, she got her true love and she got her two beautiful children. It is safe to say that she got her "happily ever after".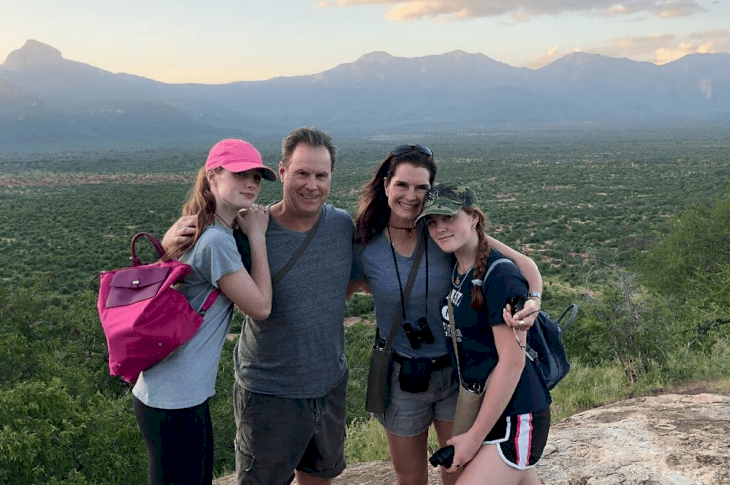 ---
THE DIFFICULTY OF MOTHERHOOD AT A CERTAIN AGE
We think that we can all agree when we say that motherhood does not have a time limit. For Brooke's case, she knew that she had always wanted to have children but finding the perfect partner was the thing that came between her and this dream. Plus, when she did find Chris, her pregnancy problems had surfaced because of her rising age.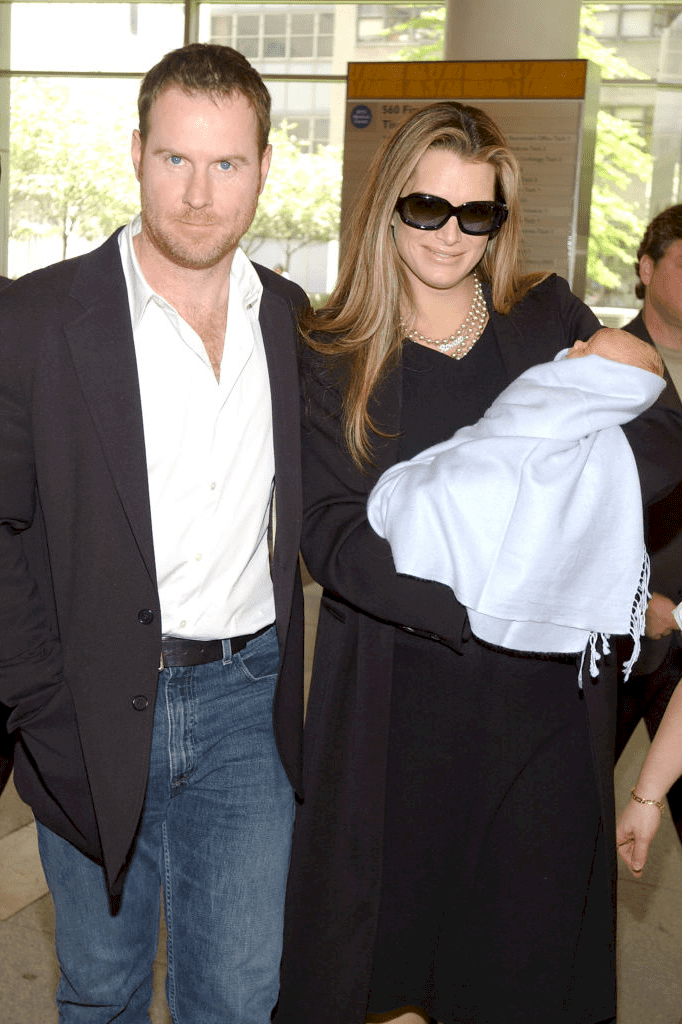 ---
Now that Brooke has her perfect little family and her two gorgeous daughters, she could not be more in love with her life. She said that they always try to converse with their children and they always make time for them albeit the couple's busy schedules. In an interview, Brooke said, "Being with my children is one of the purest joys that I have."
---
THE SECRET TO A LASTING MARRIAGE
It has been 19 years since Brooke Shields and Chris Henchy tied the knot, and their relationship is still as steady as it can be. But what is the secret to this couple's long-lasting marriage? According to their close friend, Barry Bostwick, "He's quite happy letting her take the spotlight and being the supportive man behind her. You get the feeling this one could last."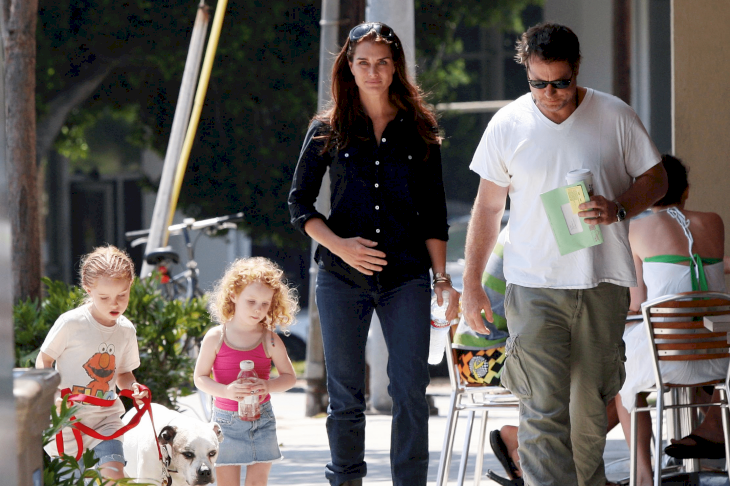 ---
It is safe to say that this relationship is surely long-lasting. If you are a successful woman like Brooke Shields, it is very important to find a man who will support you and who feels okay just staying behind you. We are so glad that Brooke has found Chris, and may they have many more years of fruitful marriage!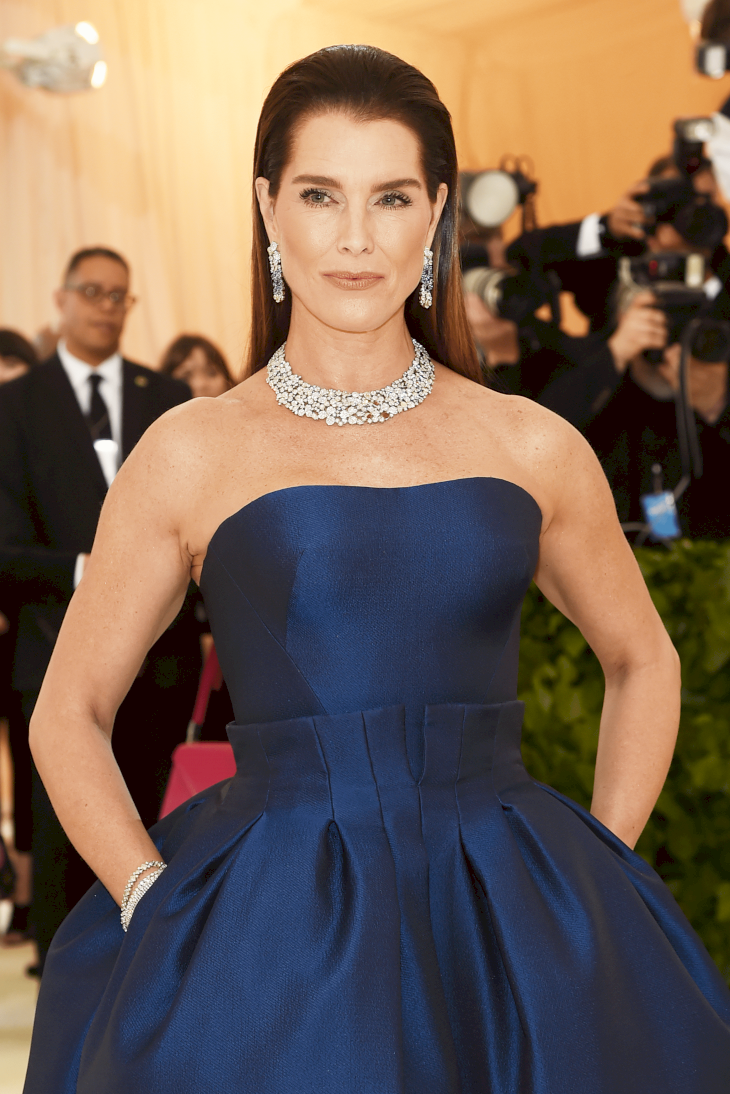 ---
WHAT DO WE KNOW ABOUT HER PREVIOUS BOYFRIENDS AND EX-HUSBAND?
There is nothing much known to many about Brooke Shields' relationship with her fellow teenage actor, Scott Baio. Although they were commonly photographed together from the late 70s to the early 80s, there really are not that many details about this relationship.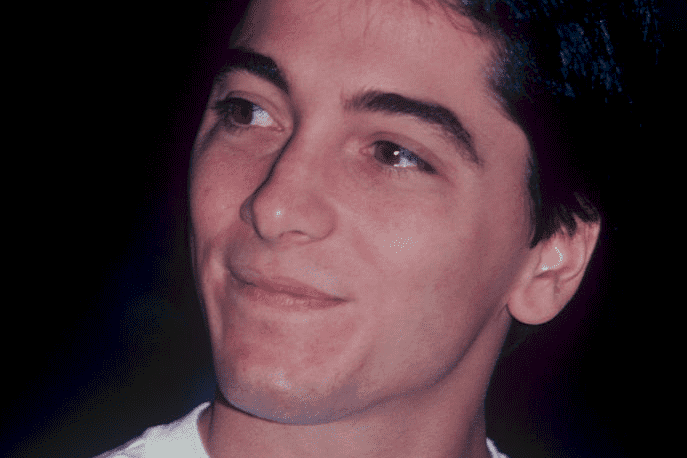 ---
In Brooke's memoir, There Was a Little Girl, she has stated that the dates she went on with Scott were purely for show and for publicity. She also admitted that Scott was "just a friend". Well, we think that it is an ingenious idea albeit being kind of rude to date somebody just for show...but then again, who are we to judge what they can and can not do?
---
DEAN CAIN
Brooke Shields and Dean Cain's relationship can be traced back all the way from their university lives in Princeton. Before Dean was cast as Superman, he had long been dating Brooke. The pair met in school and they had shared a few classes at Princeton together, and this sparked a kind of romance between them.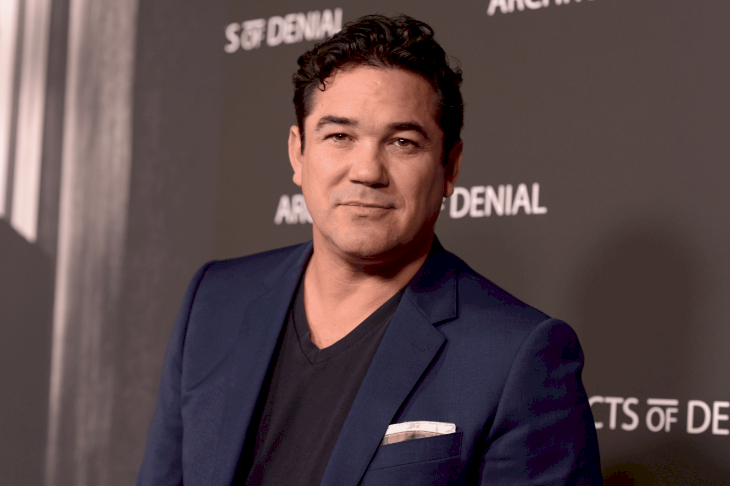 ---
After they both graduated from Princeton, Brooke and Dean had lost touch and both went on to further their individual careers. One thing that also hindered this relationship was Brooke's mother, who was a tad bit controlling and very conservative. However, after she dated Dean, Brooke said in an interview, "We were crazy about each other. He was incredibly patient."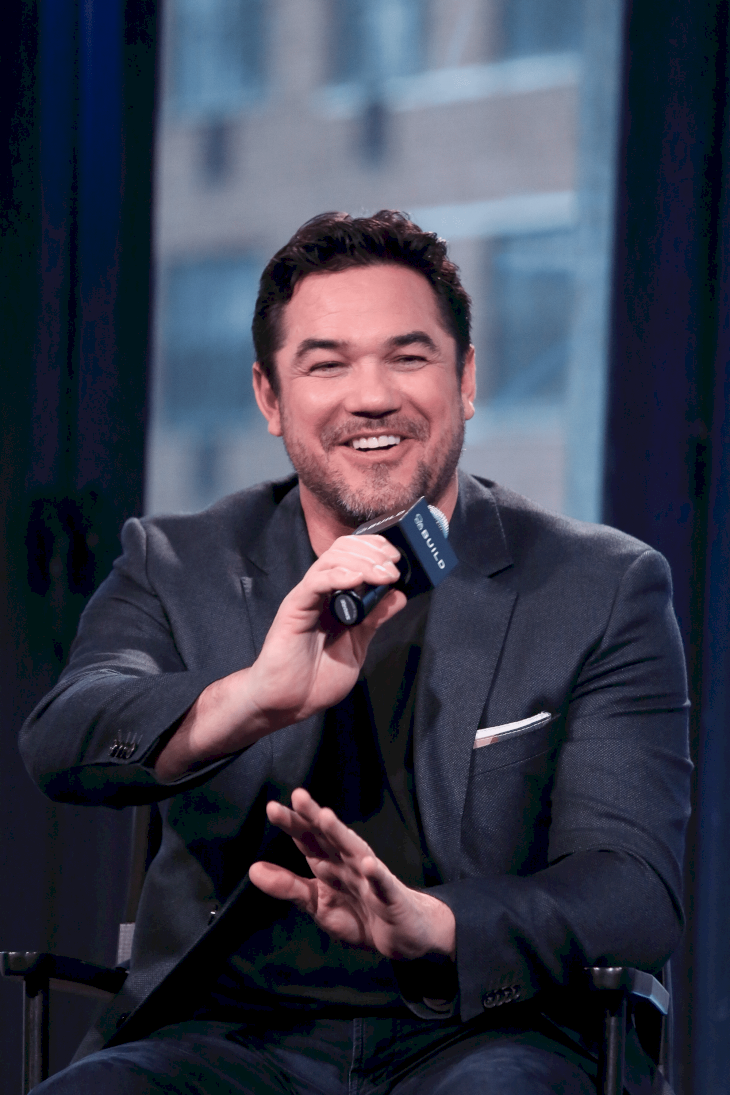 ---
GEORGE MICHAEL
A quick fling that Brooke Shields was involved in was with George Michael. Everybody loved the idea of Brooke dating George, but we all know that this relationship would not have worked out because George had later come out as gay. However, his reasoning then was because he said he wanted to "concentrate on his career".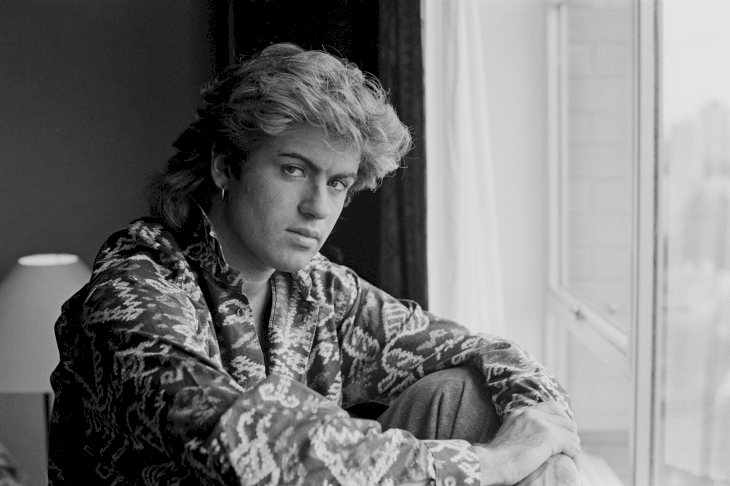 ---
JOHN TRAVOLTA
Brooke Shields and John Travolta's relationship was again set up due to their statuses in Hollywood. They both had massive films coming out; Endless Love for Brooke and Blow Out for John. They needed all the buzz that they could get from Hollywood, and this was eagerly given by Brooke's mother, Teri, when she played matchmaker to set up these two icons.
---
Brooke and John's relationship might have been purely platonic, they did admit that both of them have developed feelings for each other. During this time, Brooke was only 16 whilst John was 27. So John had to carefully maneuver his moves when it comes to Brooke, as he said in an interview, "Brooke exudes goodness. She's untainted. You don't want anyone to hurt her."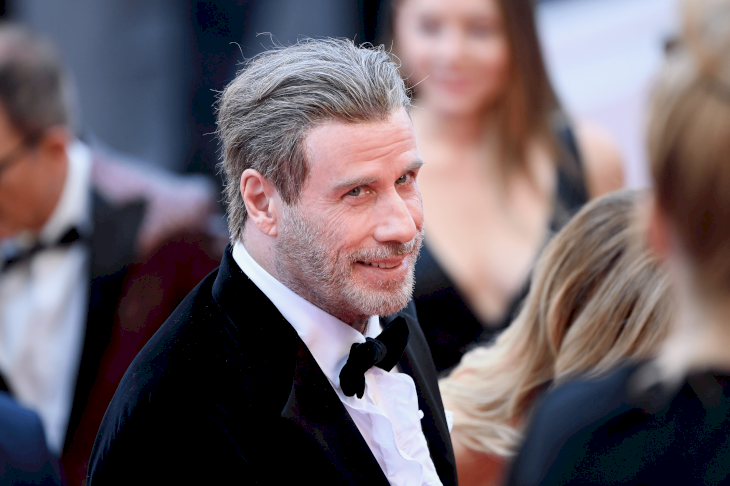 ---
MICHAEL JACKSON
One of the most unconventional yet highly talked about relationships was that of Brooke Shields and Michael Jackson. They met when they were teenagers, and they both started out as friends before being involved romantically. When he was asked about his relationship on Oprah Winfrey's show, Michael said, "We try not to just be everywhere and go everywhere."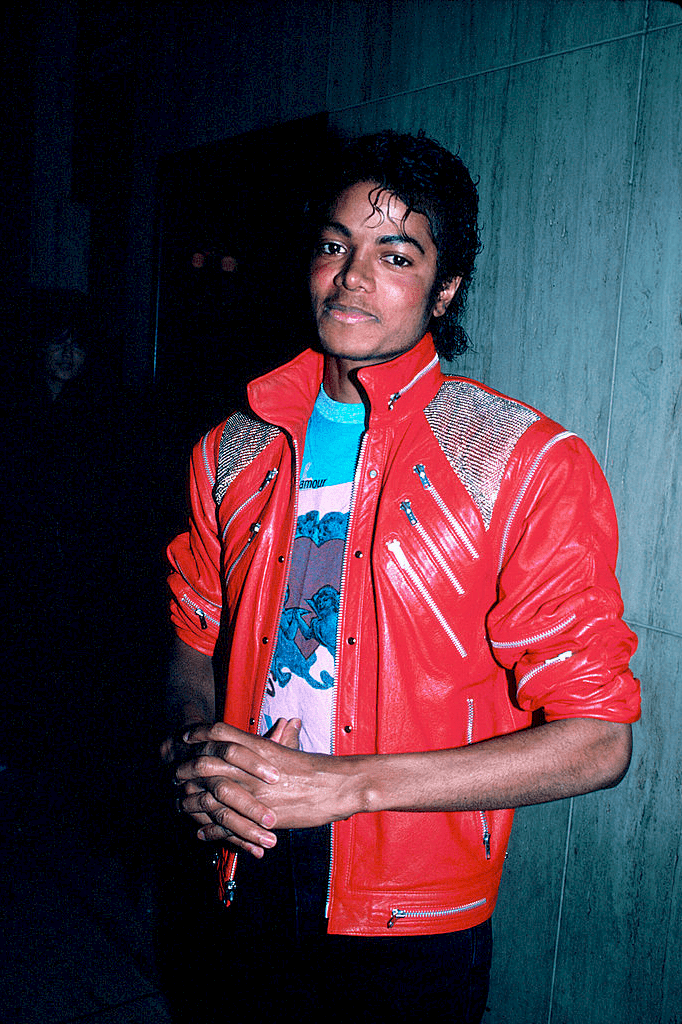 ---
Brooke and Michael dated for a few years before ultimately breaking up due to their personal reasons. It was also said that Michael had given Brooke a ring and that he had asked her to marry him a couple of times, but this was neither confirmed nor denied by the pair. Before Michael passed away, Brooke talked about their relationship, "We just felt safe with each other."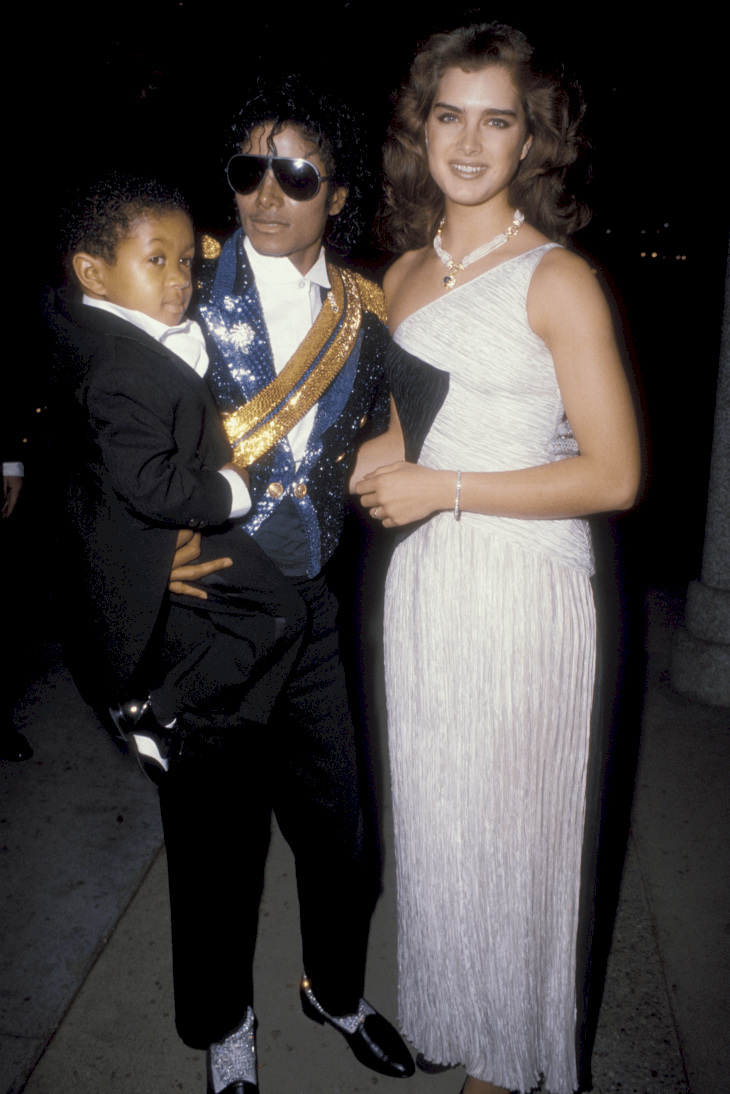 ---
LIAM NEESON
Brooke Shields went on to date one of the most prominent actors of the time: Liam Neeson. During that time, this relationship was the talk of the town. Liam had finally found someone to love, and Brooke said in an interview, "I was so impressed with going out with a real movie star. We got serious after only three months. He asked me to marry him without a ring."
---
However, after Liam apparently proposed to Brooke, she said that he "ghosted" her. It was later revealed that Liam came back and proposed to Brooke again, but then he left her again. During this time he had already met his future wife, Natasha Richardson.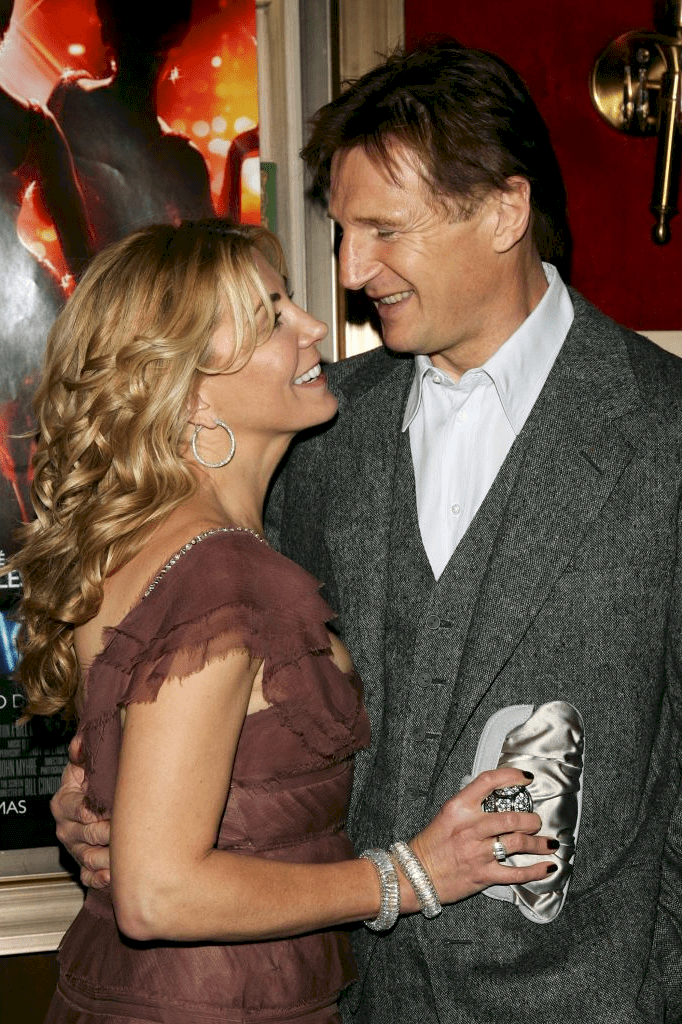 ---
ANDRE AGASSI
Brooke Shields and Andre Agassi's relationship was a quick yet meaningful one. The pair met in 1993 and they had started their relationship via fax! How old school and yet Brooke said in an interview, "We began to communicate via long rambling faxes about the strange burden of fame and ... parents. We knew somewhere deep inside that we needed each other."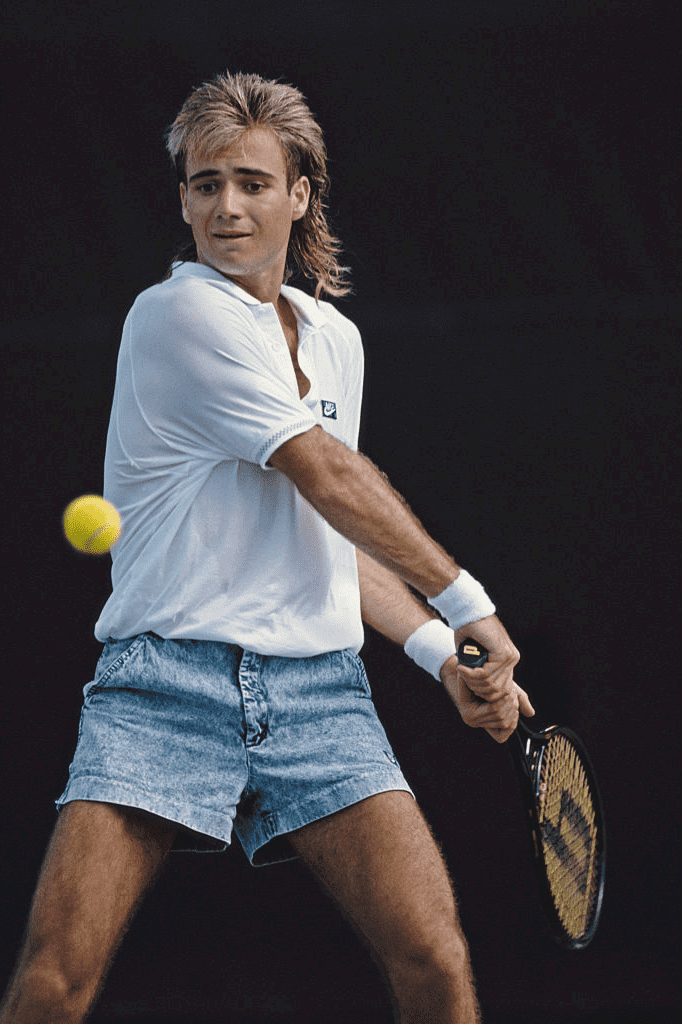 ---
The couple got married in 1997, but due to Andre's very jealous behavior, the pair split. According to one source, Andre got so mad at Brooke after she appeared on Friends where she had to shoot a kissing scene with Matt Le Blanc. Apparently, Andre drove home in a violent rage and smashed his tennis awards including his Wimbledon trophy ... no wonder they separated!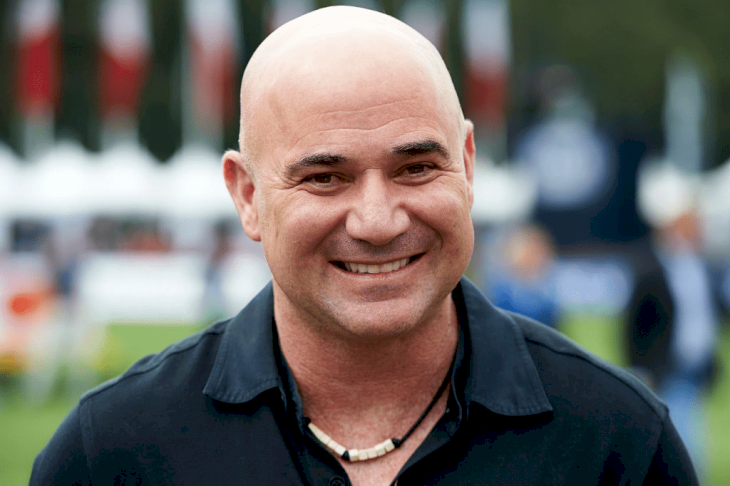 ---
LEARNING FROM HER PAST MARRIAGE 
In the past, Brooke has stated that she would not have been too happy in her current marriage had it not been for her failed first one. In an interview, Brooke said, "I couldn't have even been with my now-husband had I not been in that relationship with Andre." Would Brooke have found her lasting love for Chris if she did not fail at her first marriage with Andre?
---
Possibly not! There is always something to be learned from our previous relationships, and we should always take with us only the happiest and fondest memories of those we loved in the past. In an interview, Brooke said:
---

"I'm lucky I have an amazing husband. Whenever life gets frenzied, he has this ability to sort of center us, to speak about what's important."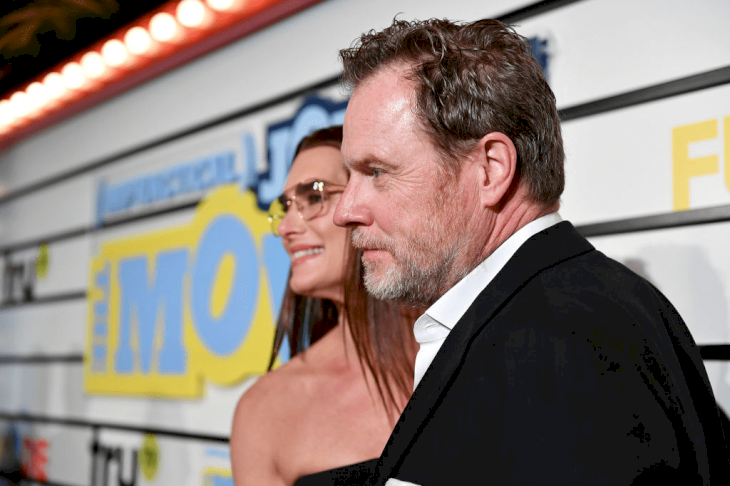 ---
It might have taken Brooke Shields a couple of years and a couple of heartbreaks before she found Chris Henchy, but it sure was worth the wait. We are glad to see Brooke at her happiest and we always love a classic "happily ever after". Leave a comment below and tell us what your favorite Brooke Shields film is, and share this article with your family and friends!
ⓘ The information in this article is not intended or implied to be a substitute for professional medical advice, diagnosis or treatment. All content, including text, and images contained on, or available through this ENG.AMOMAMA.COM is for general information purposes only. ENG.AMOMAMA.COM does not take responsibility for any action taken as a result of reading this article. Before undertaking any course of treatment please consult with your healthcare provider.
ⓘ ENG.AMOMAMA.COM does not support or promote any kind of violence, self-harm, or abusive behavior. We raise awareness about these issues to help potential victims seek professional counseling and prevent anyone from getting hurt. ENG.AMOMAMA.COM speaks out against the above mentioned and advocates for a healthy discussion about the instances of violence, abuse, sexual misconduct, animal cruelty, abuse etc. that benefits the victims. We also encourage everyone to report any crime incident they witness as soon as possible.