Meet Robin Williams' Inspiring Son
What's a better way to celebrate World Mental Health Day than having your wedding? Surely, the day when someone ties the knot is a happy occasion and the son of Robin Williams did not let the opportunity pass when 10.10 came. Let's get to know more about why they chose this date and the sentimental value it has for them.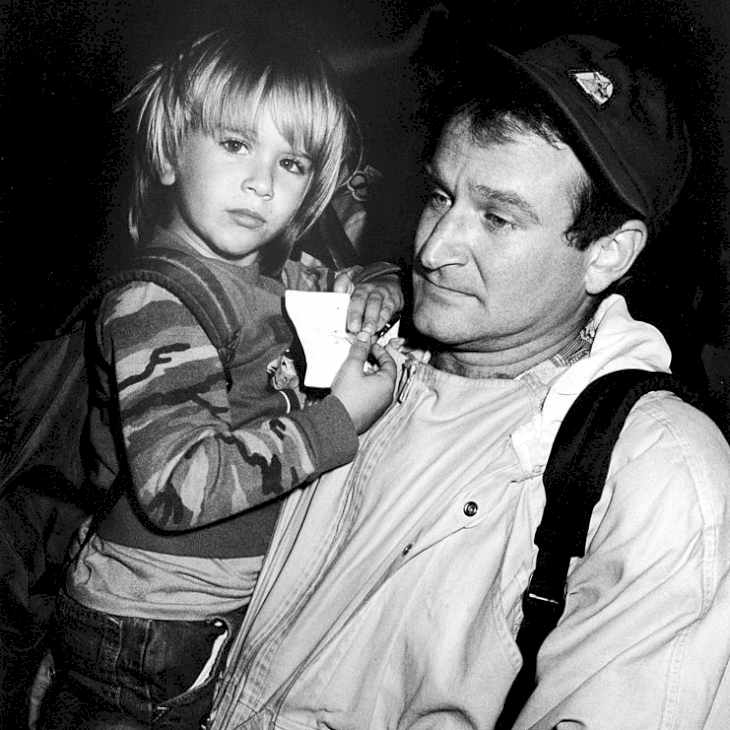 ---
THE CHILDREN OF ROBIN WILLIAMS 
Robin Williams may have made an impact on so many people through his acting, but he has made an even greater impact on his children's lives as a dedicated dad. Zelda, Zachary, and Cody Williams were his devoted fans and they simply adored everything that their father did.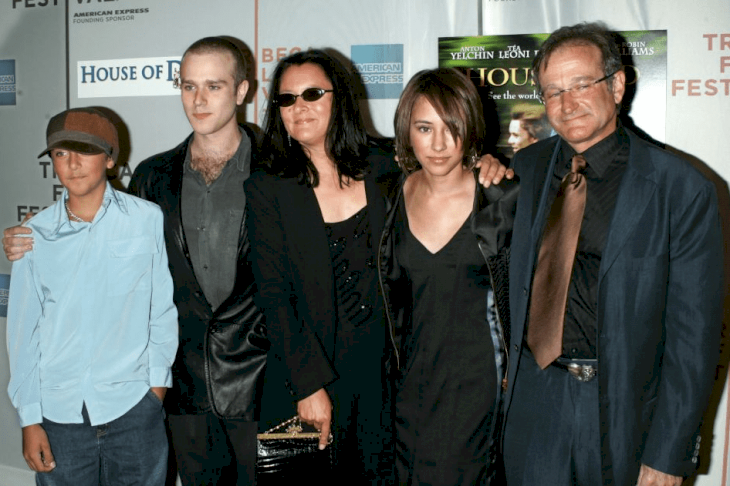 Zachery was his only child from his first marriage to Valerie Velardi, while Zelda and Cody are from his second marriage to Marsha Garces. As Williams was a successful actor whose films grossed nearly 5 billion dollars, he set up trust funds for all of them. It just shows that he's thinking about their future and they're also thankful to him.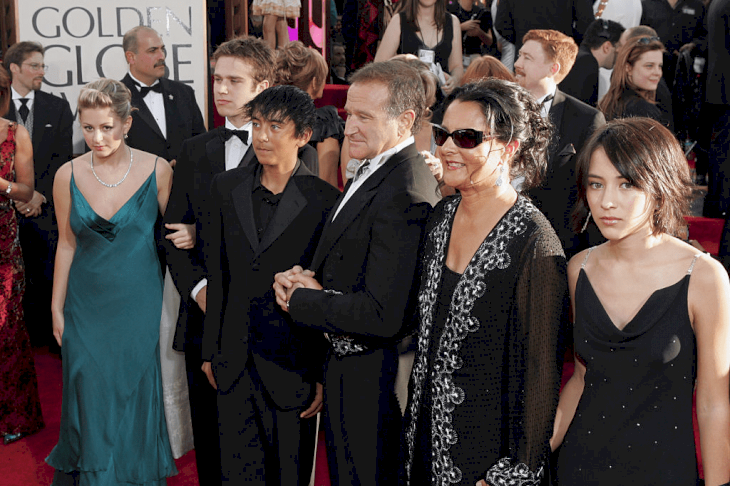 ---
ROBIN'S WIVES
Throughout his life, Robin had the pleasure of being romantically involved with three women, with whom he was married. But, more importantly, who are these women, and what happened in their relationships? While there are still many mysteries revolving around his love affairs, there is quite a lot of information available about this.
---
VALERIE VELARDI
Robin's first wife, Valerie Velardi, had a sound impact on his life, but especially his career. The pair met in 1976 by the chance of the universe, as they both were working at the same bar in San Francisco, California. At the time, Robin was giving his first steps into the comedy world and, luckily, Valerie was a fan.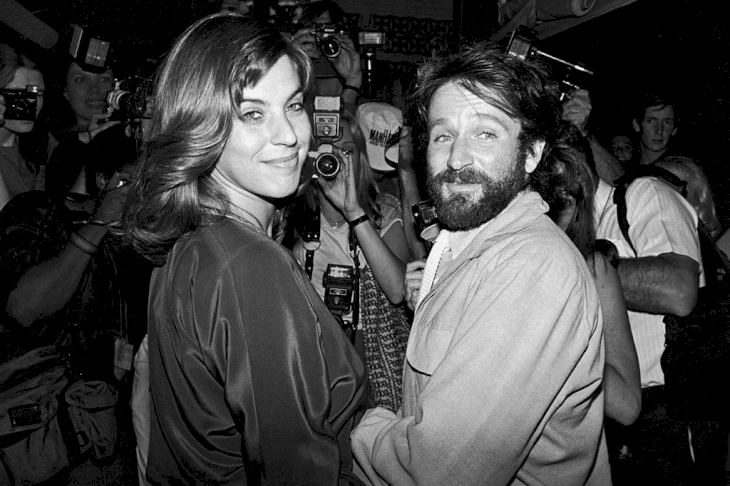 Even though back then Valerie was working as a waitress, she has pursued a career in acting and comedy as well, and she was one of the main incentives for Robin to pursue the same. She encouraged him to attend comedy circles around Los Angeles, which eventually led him to land his role as Mork.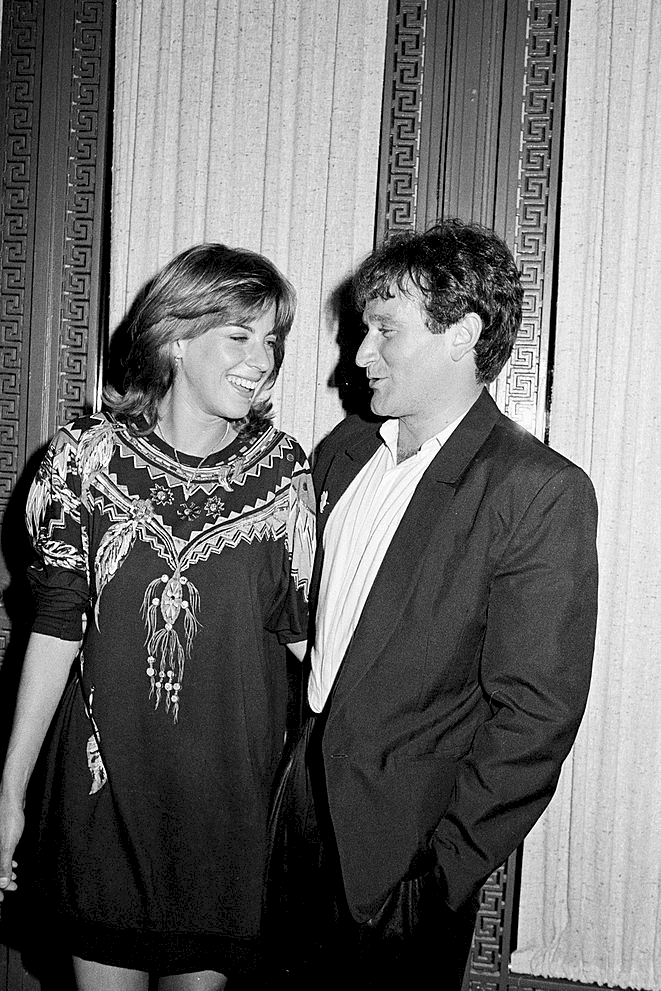 ---
WHAT HAPPENED TO THEIR RELATIONSHIP?
The couple got married in 1978, but from the moment he tasted stardom, it was difficult for him to maintain a monogamous relationship with his wife. Living the life of the rich and famous led Robin's marriage to break apart, and the two eventually separated ten years after tying the knot.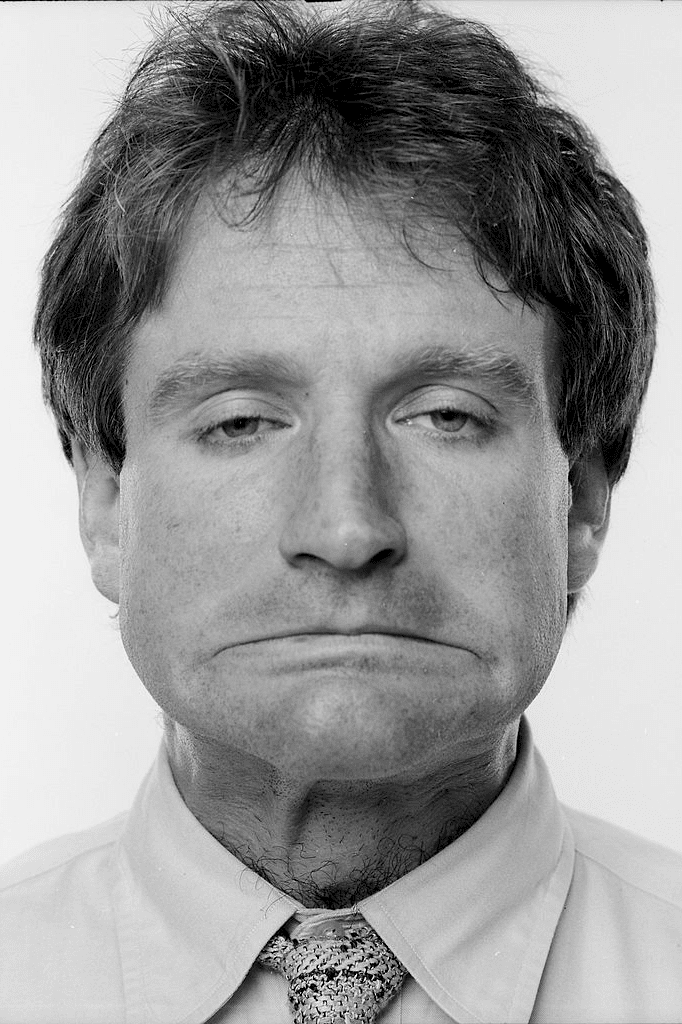 ---
MARSHA GRACES
Shortly after his first ended marriage, Robin Williams was not afraid to try true love once again, and just the next year got married to Marsha Graces, his second wife. While their relationship seemed to be going well and was actually long-lasting (almost two-decades-long), there were some issues that would break the lovers apart.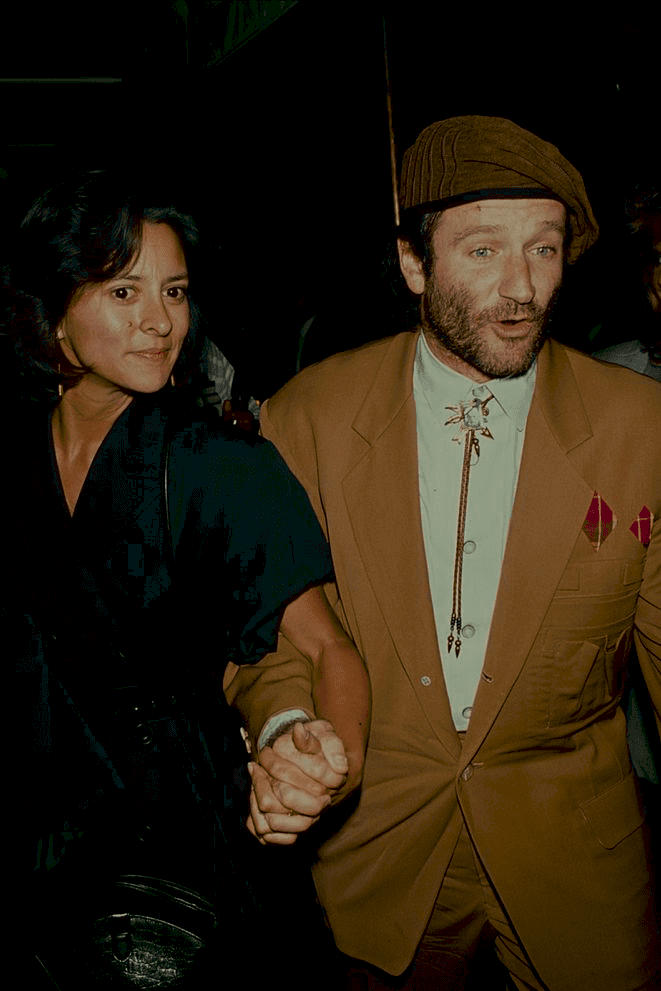 Williams and Graces had two children together, Zelda and Cody, who would join their older brother from Robin's first marriage, Zachary. In 2008, Marsha advanced with the request for a split, which would be finalized two years later. But, why did she want to split up from Robin? Let's have a look at the facts!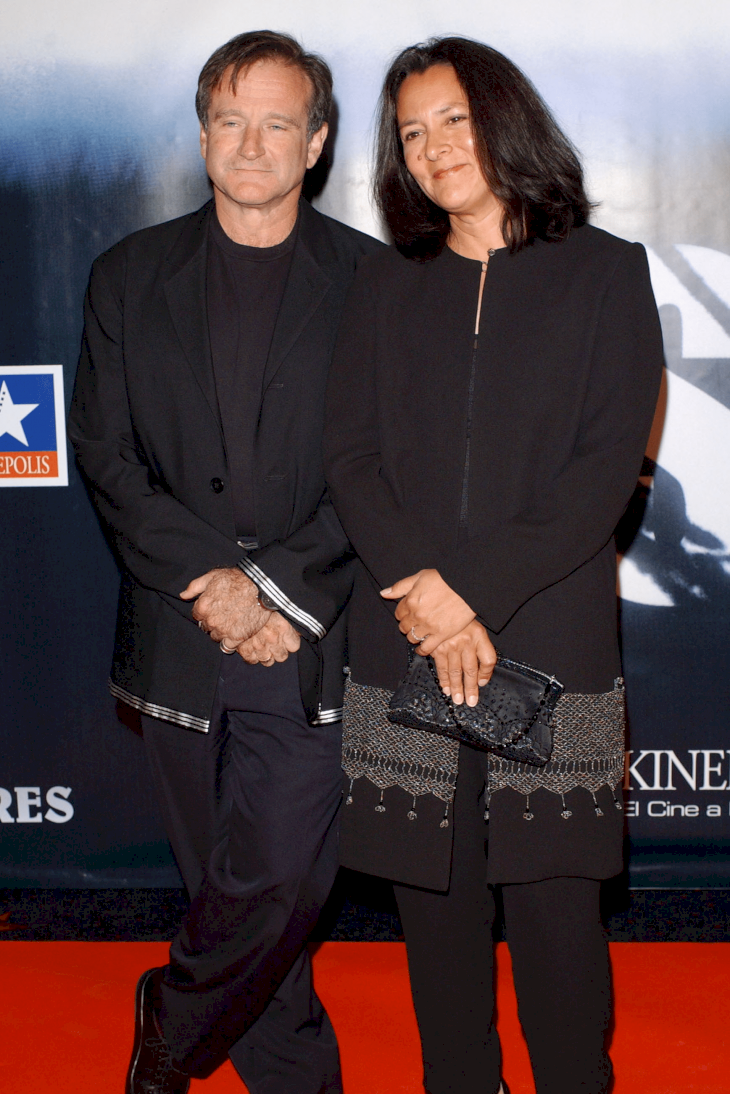 ---
WHAT HAPPENED TO THEIR RELATIONSHIP?
As mentioned before, Robin was a women's lover, and in fact, he betrayed Valerie with Marsha while he was still living his first marriage. While there isn't much information available about what led the second marriage to crumble, the official reason given by Marsha was "irreconcilable differences".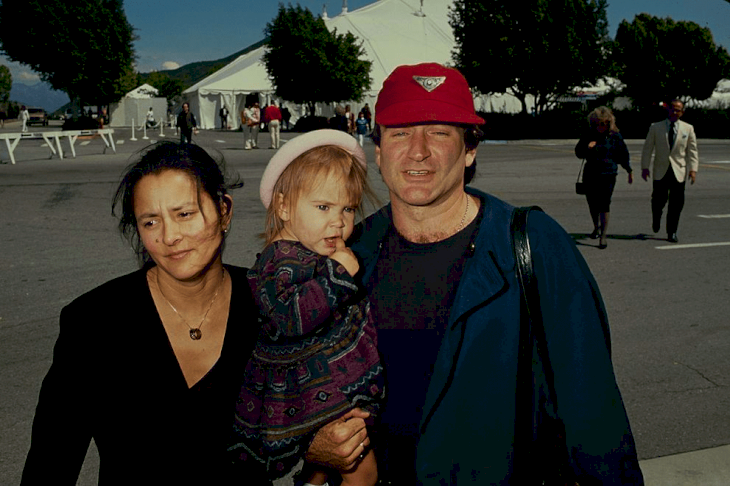 Rumors state Robin's unfaithfulness wasn't a one-off kind of thing, and that a similar situation happened during his second marriage. Robin opened up about his split in the past, saying it was "expensive. I used to joke they were going to call it 'all the money,' but they changed it to 'alimony.' It's ripping your heart out through your wallet."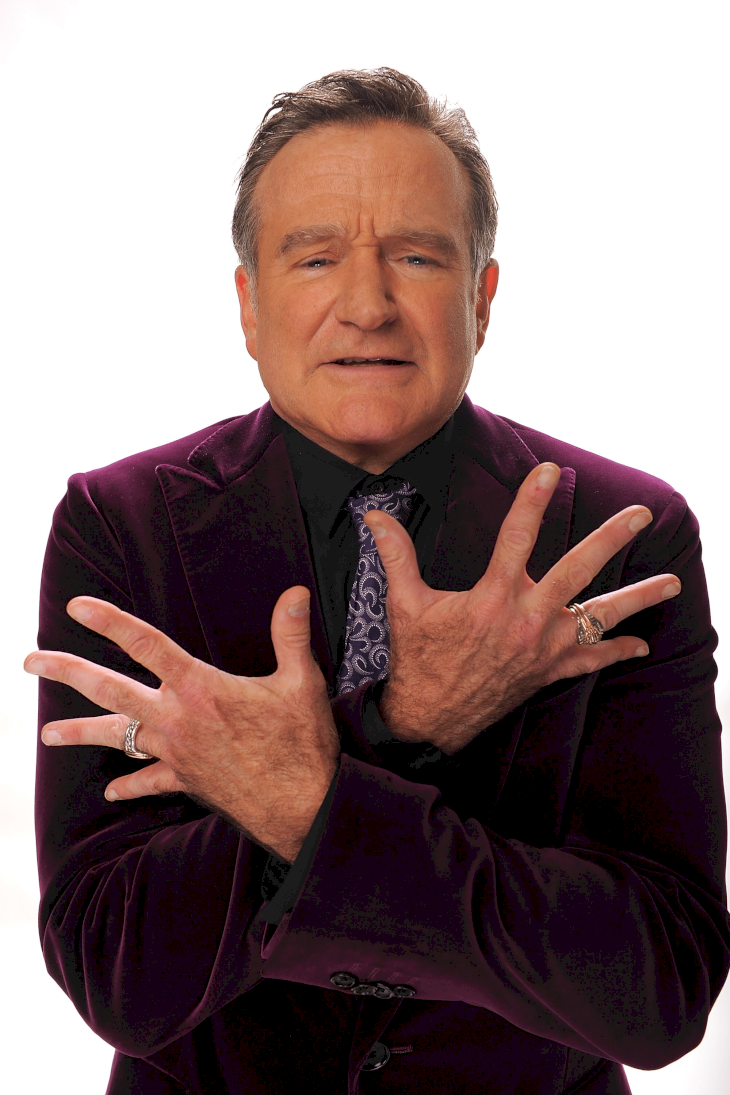 ---
SUSAN SCHNEIDER
Like it had happened before, just one year after his second separation, Robin moved on once again, this time to marry his third and final wife, Susan Schneider Williams. Working in the creative sector as well, but as a graphic designer, Susan was in charge of running a company called Critical Eye Design.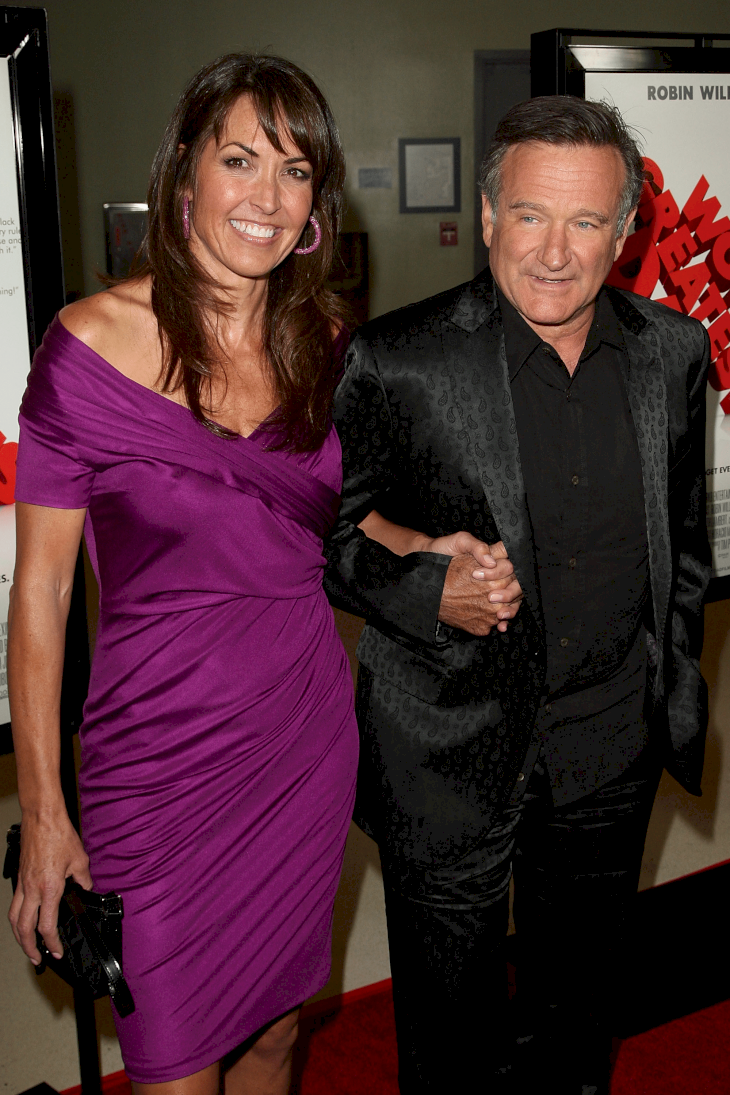 While their relationship seemed to have been doing well, the couple was only married for a period of three years, as in mid-2014 Robin Williams passed away. Since then, Susan has been having several issues with the rest of the family members and has opened up about these affairs. We will get into it later in the article.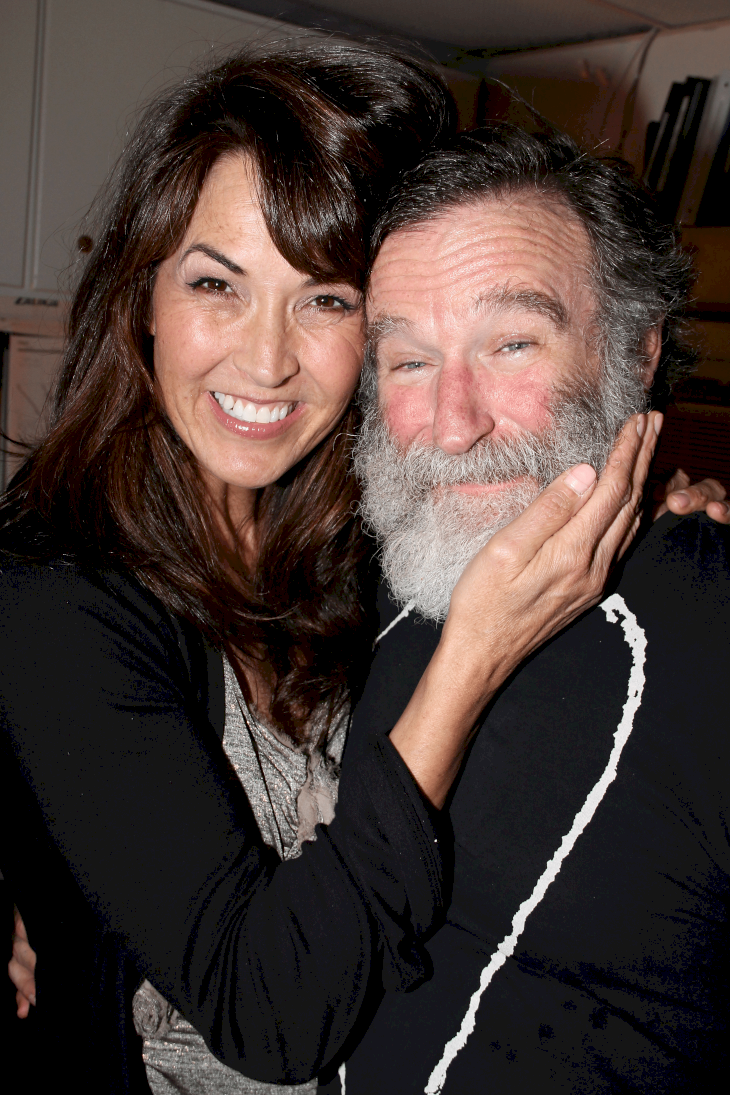 ---
ROBIN'S LAST WORDS TO SUSAN
There has been a book released that explains the final days of Robin and how he interacted with loved ones, however, since then, Susan has opened up about her own perspective on how his final night went. She has candidly remembered the last words he spoke to her, which were something he said every night.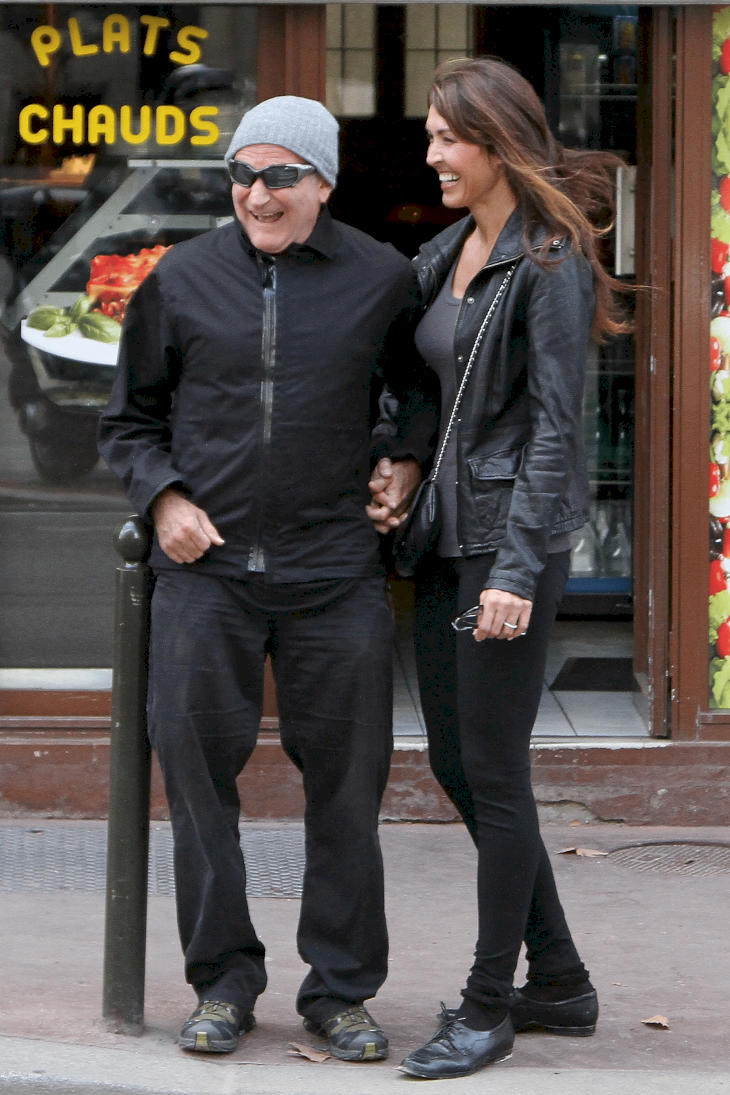 "When we retired for sleep, in our customary way," Susan remembered, "my husband said to me, 'Goodnight, my love,' and waited for my familiar reply: 'Goodnight, my love.' His words still echo through my heart today. Monday, August 11, Robin was gone." His passing came as sad news to the world but sparked an investment in mental health awareness.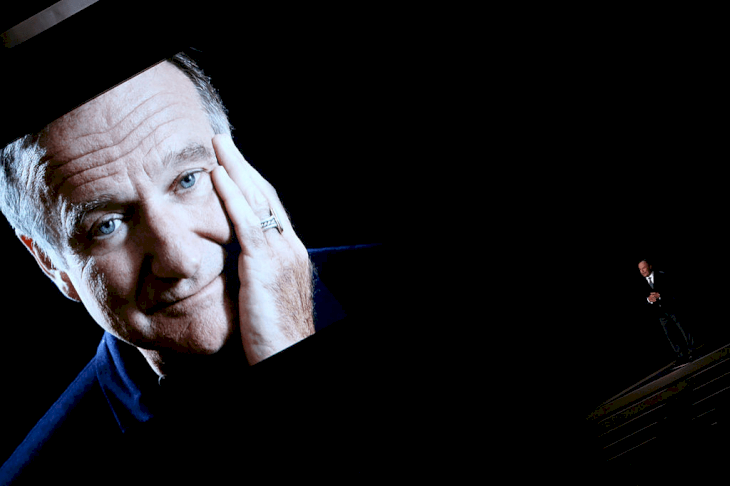 ---
ROBIN WILLIAM'S CHILDREN
Robin Williams has lived a prolific life and graced the world with his light and clever humor, however, there were three people that were especially blessed by his character - his children. Throughout his life, Robin had three children from two marriages, Zachary, Zelda, and Cody.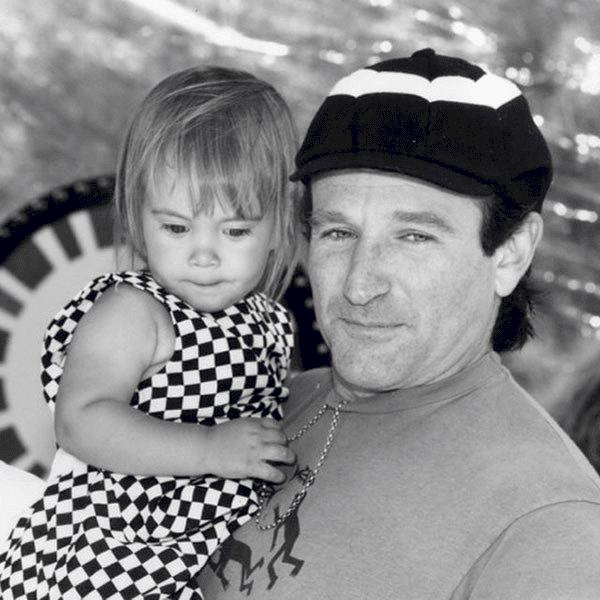 The children have since shared several memories they have from their father, as well as made numerous social media posts about how his candid personality has influenced them into adulthood, however, what is there to know about his offspring? Let's have a look into who they are and what they have been doing.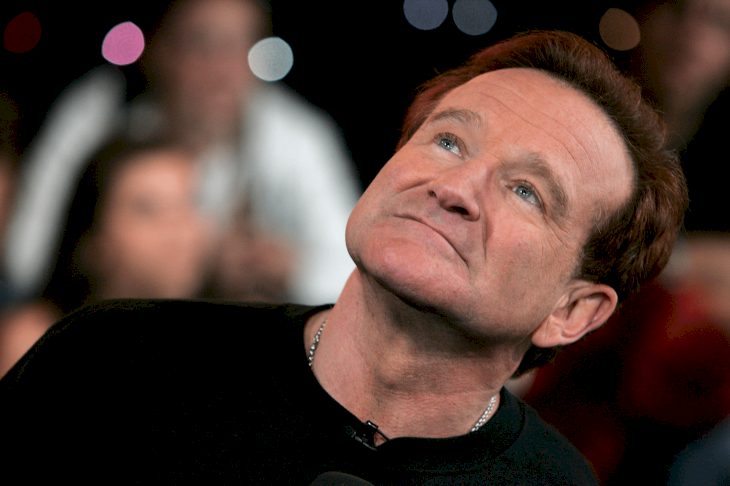 ---
ZACHARY WILLIAMS
Born in April 1983, Zachary is the actor's eldest child, and following his father's footsteps into the cinematographic industry, Zachary has pursued a career as an actor. He has since married and had children, whom he aims to pass on all the teachings that his father shared with him.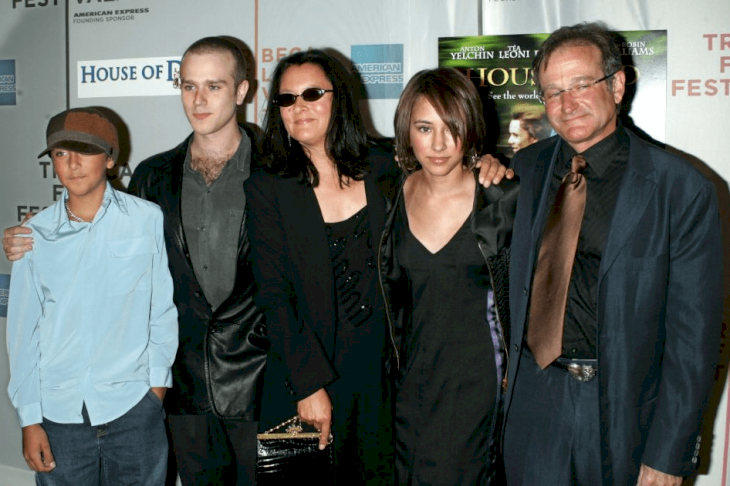 "That being unconditionally loving and kind and considerate is one of the secrets to living a full life," Zachary shared, "That and finding connection and common ground, oh, also, finding gratitude in the day-to-day life is a simple, wonderful way to feel good." We will dive deeper into the impact that Robin had on Zachary's life later on.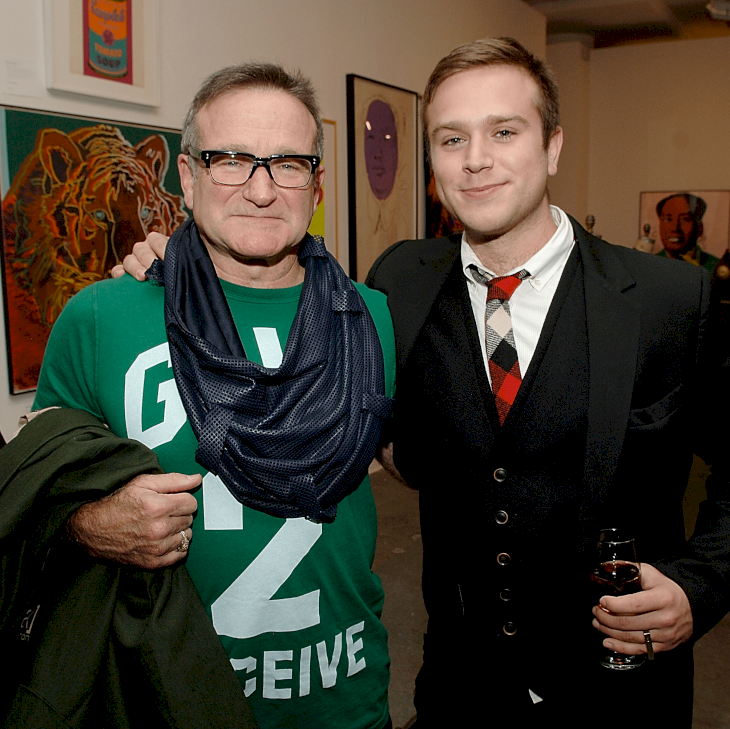 ---
ZELDA WILLIAMS
Being born from Robin's second marriage, Zelda is the actor's middle child and was named after the popular video game "The Legend of Zelda". She was born in July 1989, and just like her big brother she has chosen to develop a career in acting, however, she would not stop at that.
Zelda has also invested her time into developing a professional path in directing, producing, and writing, having had her first appearance in Hollywood's productions at the tender age of 5. She is well known for doing voice acting in the series "The Legend of Korra", however, we can only wait to see what the future brings her.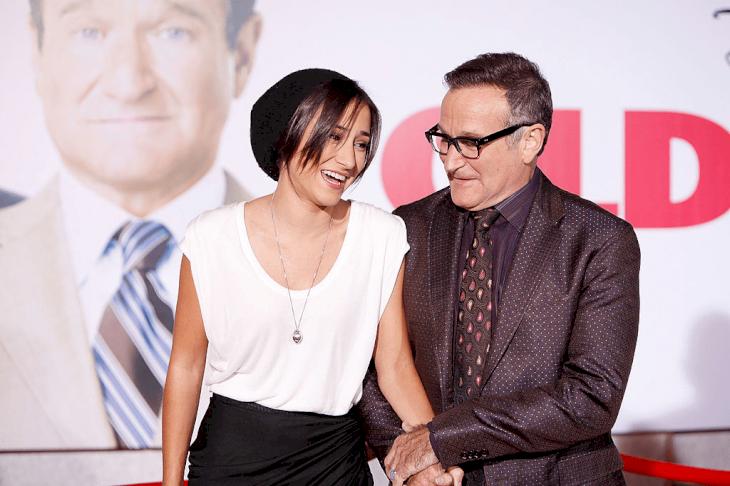 ---
CODY WILLIAMS
The youngest child of the family was born in November 1991, also from Robin's marriage with Marsha. Cody also decided to pursue a career in Hollywood, however, he has been focused on producing projects rather than acting. He was responsible for the show "On Stage".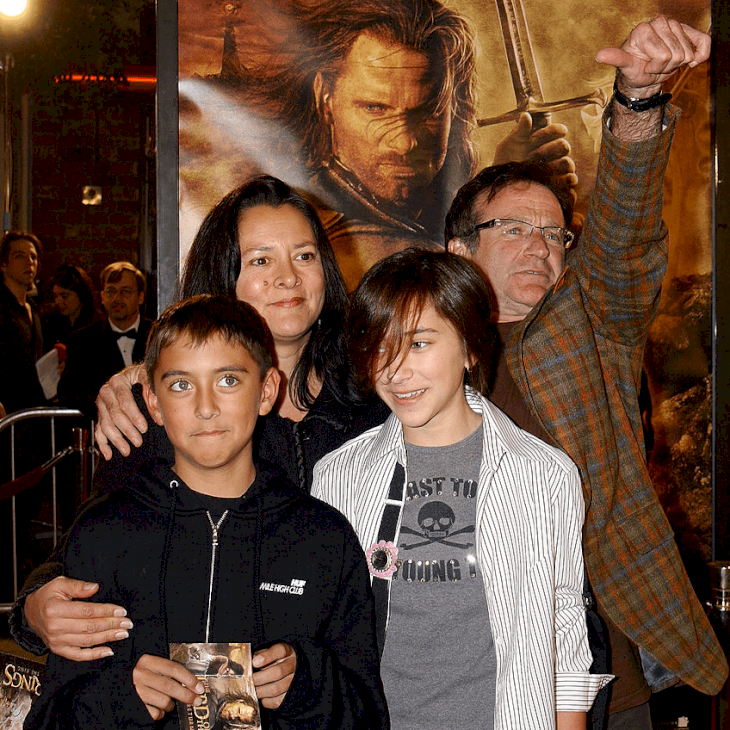 Last year, Cody married Maria Flores, at the exact date of his father's birthday. If Robin was alive, he would have turned 68 years old on that day. His sister Zelda shared that "To watch you grow from an annoying little brother who I fought with constantly (but definitely loved) into one of the most incredible I'm honored to know [...]"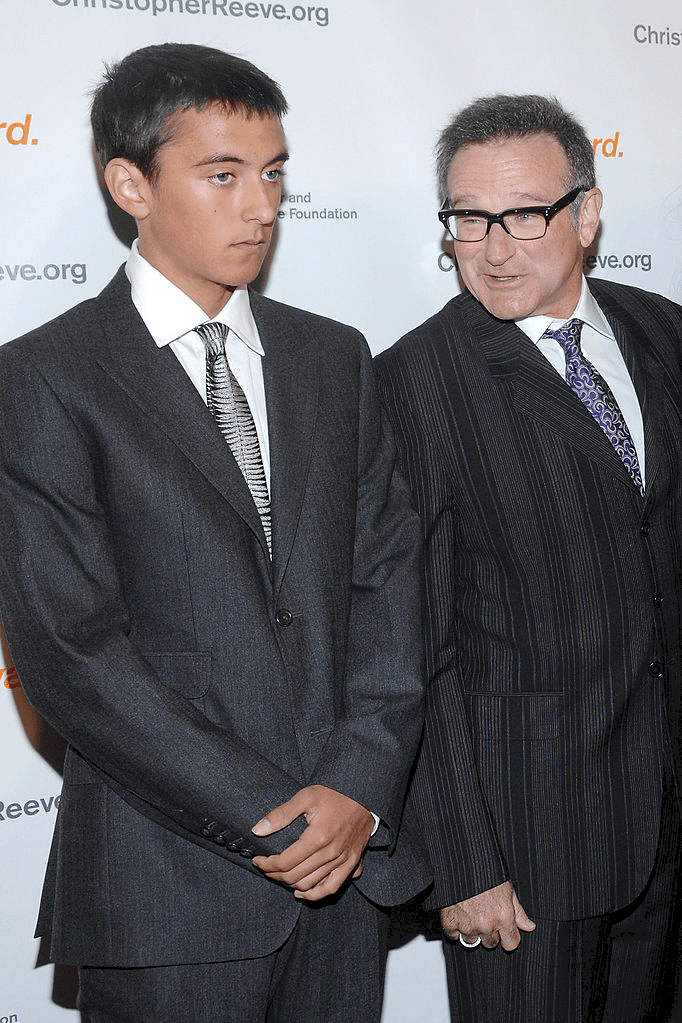 ---
THE NAMESAKE OF ROBIN WILLIAMS
The first grandchild of Robin Williams was born on May 22nd, 2019, to parents Zachary and Olivia. In an attempt to honor his father, Zachary has chosen to name his child McLaurin Clement Williams, as McLaurin is actually Robin's middle name.
While this was the first grandchild of the actor, there is hope that the Williams family will continue growing in the near future. Both Zelda and Cody have shared how excited they are about the new addition to the family, and according to social media, the baby is doing well. 
---
THE FAMILY'S NET WORTH
The actor Robin Williams was very successful throughout his career and, while he did have some downtime that impacted his income, his films have banked almost $5 billion across the world. Nevertheless, his personal decisions have led him to be near bankruptcy by the time of his death.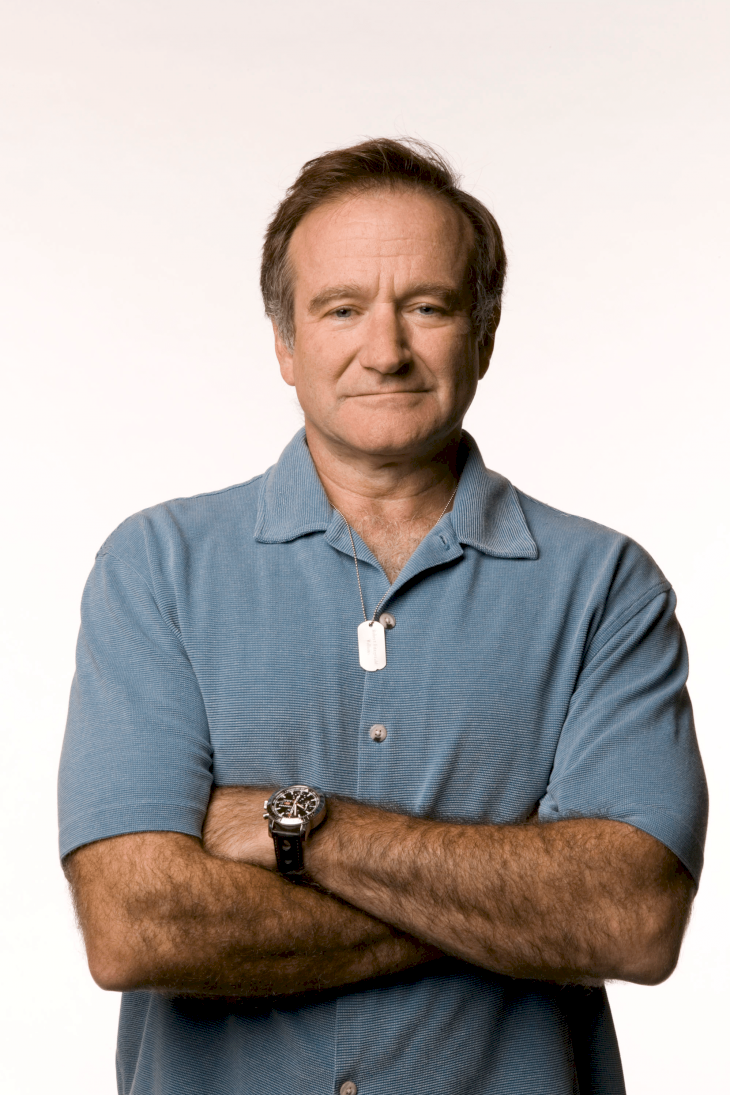 The last estimates indicate that he was worth something around $50 million, with some estimates indicating higher numbers. His splits have taken a big toll on his net worth, and as mentioned before he had indicated how expensive it was. In spite of this, he managed to leave his children trust funds they could utilize in adulthood.