17 Years Later, The Hocus Pocus Crew Is Coming Back in The Movie's Sequel
If you love Hocus Pocus when it was first released in 1993, get ready for Hocus Pocus 2! But before we launch into details about the sequel, let's take a look back at the cast from the original Hocus Pocus movie and see what they're up to!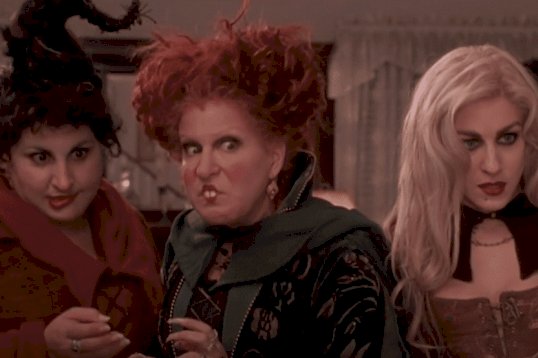 ---
Which eligible Hollywood bachelor almost played the role of Max? Whose father derailed her career and almost got her banned from Hollywood? And why doesn't Sarah Jessica Parker remember filming Hocus Pocus? It's been 27 years since Hocus Pocus, and a lot has happened!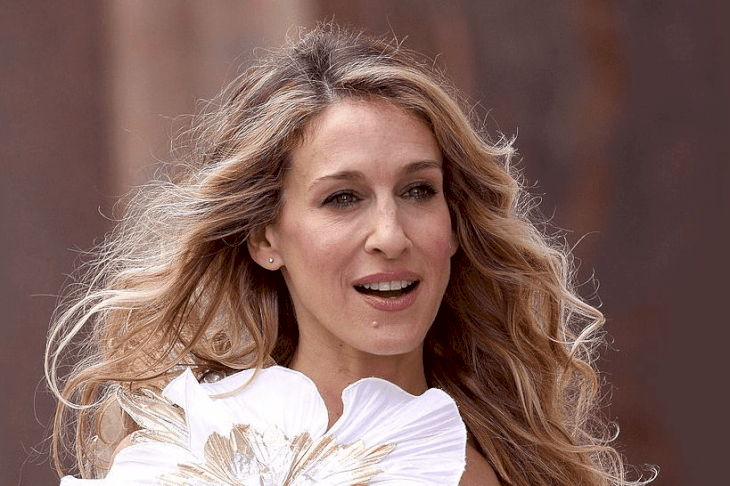 ---
OMRI KATZ AS MAX DENNISON
Did you know that we nearly had a totally different version of the cool Californian who didn't believe in magic? It's true – the role was originally envisioned for Leonardo DiCaprio, but he turned it down at the last minute to work with Johnny Depp in What's Eating Gilbert Grape.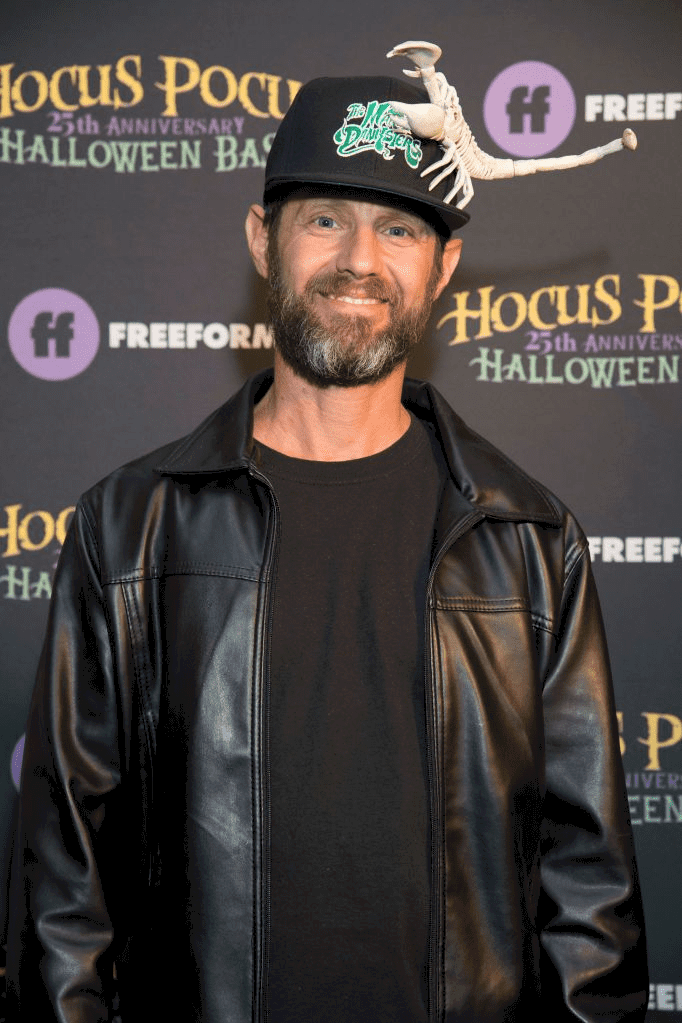 ---
By the time it came to officially casting Max, Katz was the only actor that the directors liked, and he was officially offered the part. Before his foray into Salem, he was a regular on television. When he was seven years old, he started playing John Ross Ewing III in Dallas and reprised the role for the 1996 Dallas film. 
---
Since then, he's been in Freaks and Geeks with James Franco, General Hospital, and a short film called Perfect Girl. After a small role in a 2002 film called Journey Into the Night, Katz retired from Hollywood! That's right – he now works as a hairdresser in Los Angeles. 
---
So of course, fans can't help but wonder if he'll come out of retirement for a role in the Hocus Pocus sequel. Unfortunately, he has not confirmed anything, so all we can do is wait and see!
---
THORA BIRCH AS DANI DENNISON
Though she was the youngest Hocus Pocus cast member, as a ten-year-old playing Max's eight-year-old sister, Thora Birch wasn't exactly new to acting. In fact, the actress's first role was in Patriot Games alongside Harrison Ford when she was just four years old. And her career seemed to skyrocket after Hocus Pocus.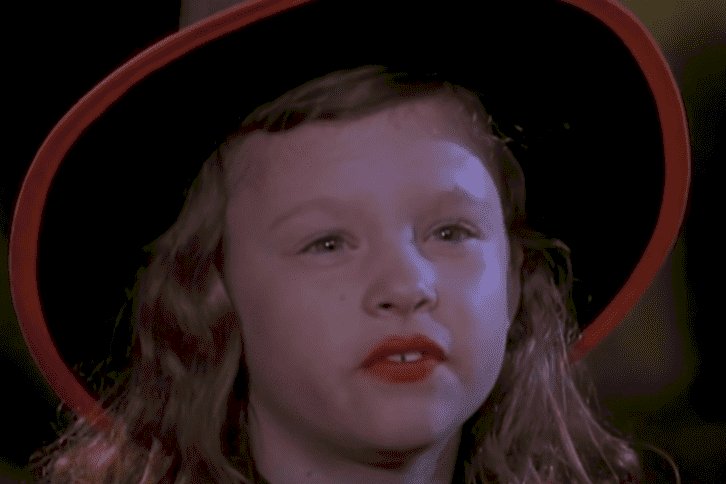 ---
Her career-defining role came when she signed on to play Kevin Spacey's daughter in the 1999 film, American Beauty. After the success of that film, she appeared in several roles – from 2001's Ghost World with Scarlett Johansen (which earned her a Golden Globe nomination) to 2003's Homeless to Harvard: The Liz Murray Story, which earned her an Emmy award nomination.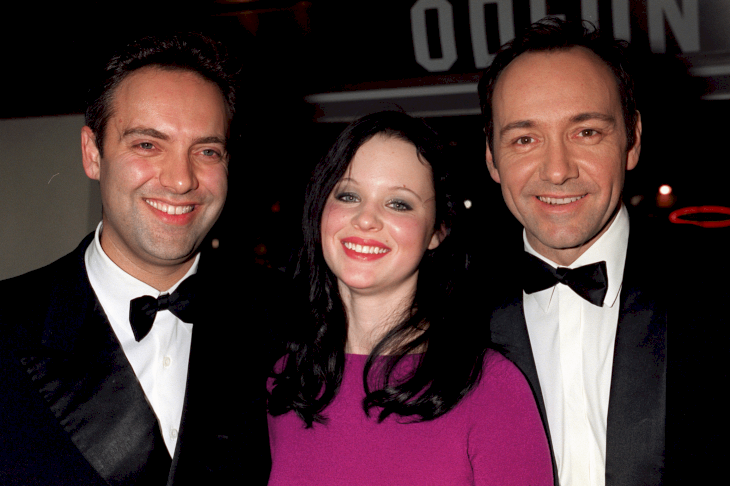 ---
But later, Birch's career took a serious hit. At 14, Birch was fired from a film called Election due to conflict with the director. And it got worse. In 2010, her father caused her to be fired from an off-Broadway version of Dracula after he physically threatened one of her co-stars.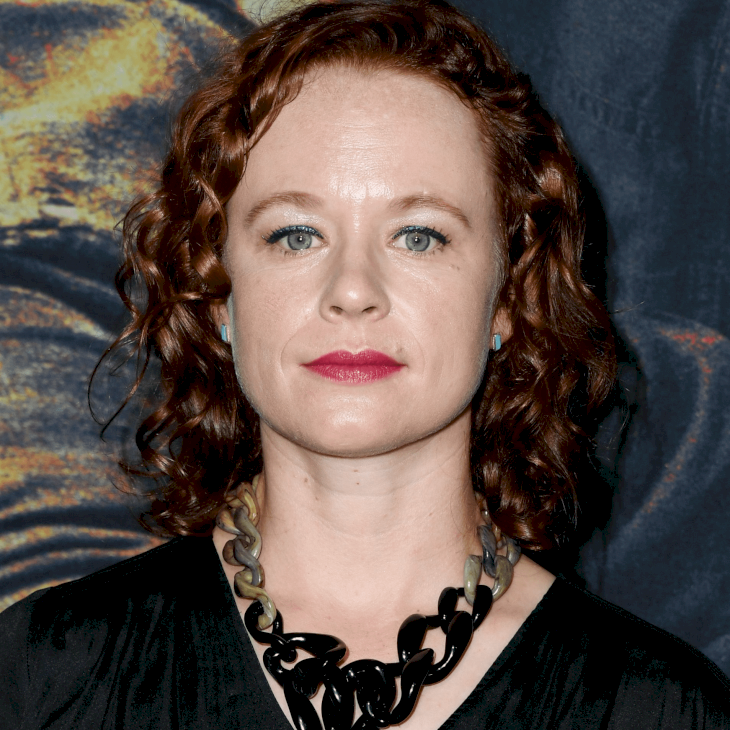 ---
Since then, Birch's career slid into obscurity. In an interview with The Guardian, she admitted that "I was always working, it's just that no one was paying attention". So hopefully people will pay attention to her next role – she's due to appear in the thriller, Above Suspicion, alongside the Mother of Dragons herself, Emilia Clarke!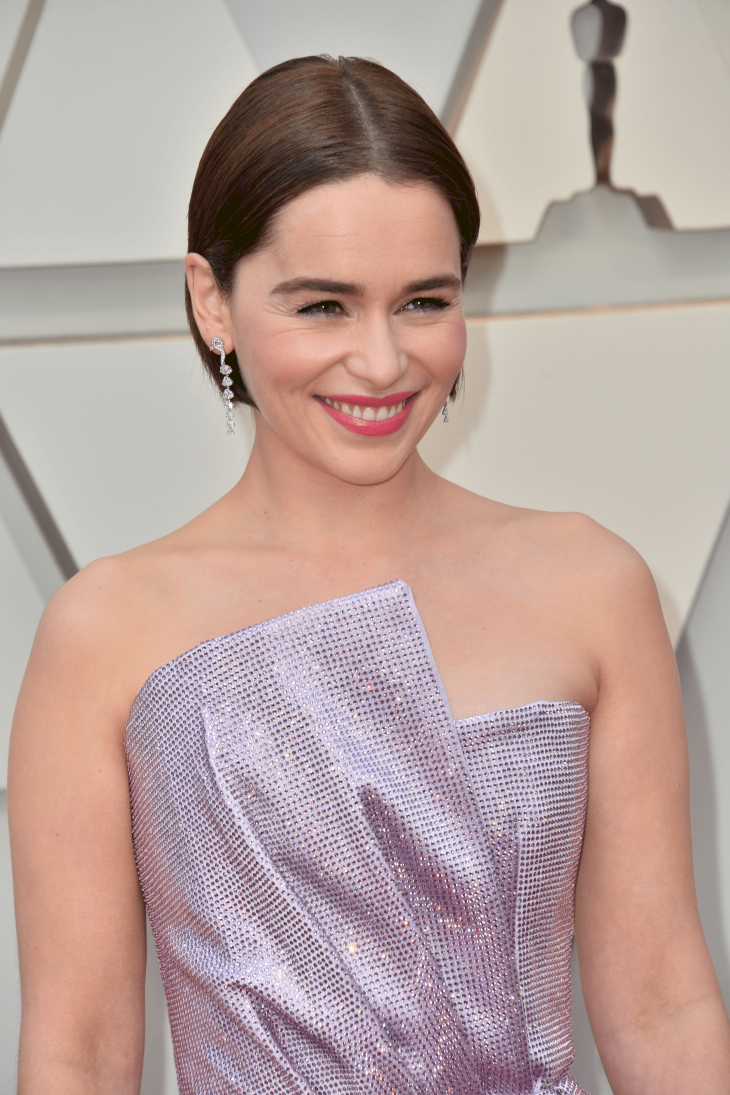 ---
SEAN MURRAY AS THACKERY BINX
Thackery Binx may have been turned into a talking cat, but the actor who played the role has gone on to some pretty epic things. And while he didn't actually provide his voice for the sassy feline – at just 16, the young actor wasn't great at putting on accents, it was the start of a long and prosperous acting career.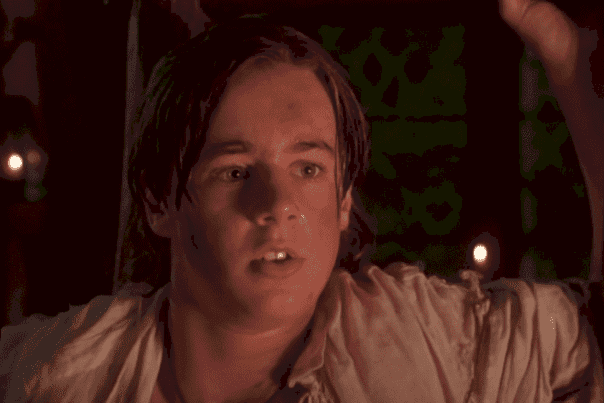 ---
Not only did he go on to do a few television appearances in shows like Touched by an Angel and Hearts of the West but he also had a few small film roles, including Too Romantic. In 2004, he landed what has become the role of a lifetime – as the nerdy Timothy McGee on NCIS.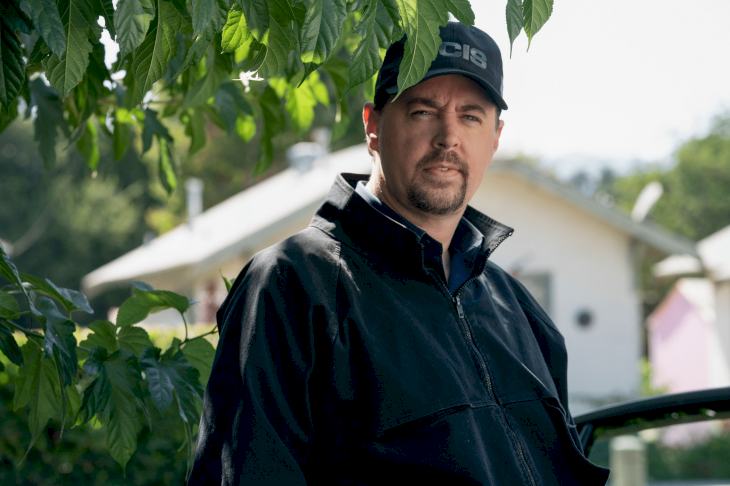 ---
Seventeen seasons later, he's still part of the show, and loving every second of it.  But that doesn't mean that Halloween isn't always close to this actor's heart.  In fact, he met his wife Carrie at a Halloween party in 2005. In an interview with Bustle, he recalls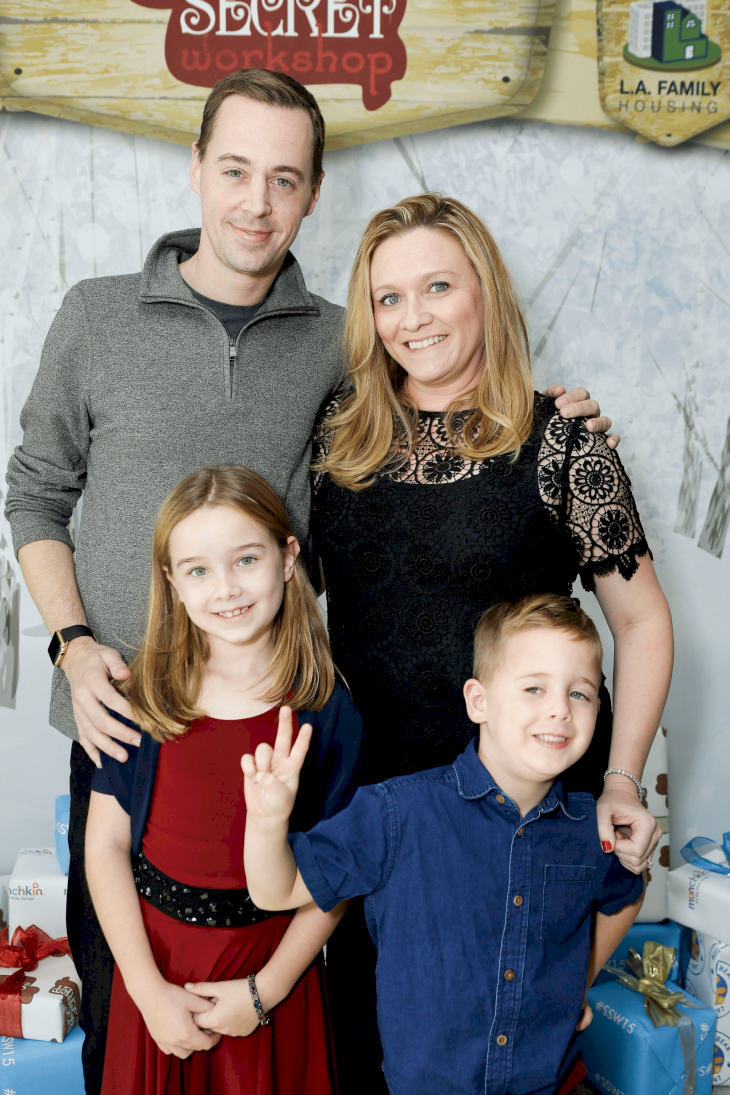 ---

"I was like an evil doctor with a ton of blood, and she was a She-Devil. Halloween is kind of a fun tradition in our family."  
Sadly, the love of all things grisly didn't get passed on to the actor's children, who he explains remain unphased by his role on Hocus Pocus. He admitted "I thought they'd be impressed by it, that daddy was in Hocus Pocus, but they couldn't care less that dad's in it. They're like, 'Oh yeah that's dad we see him all the time.'"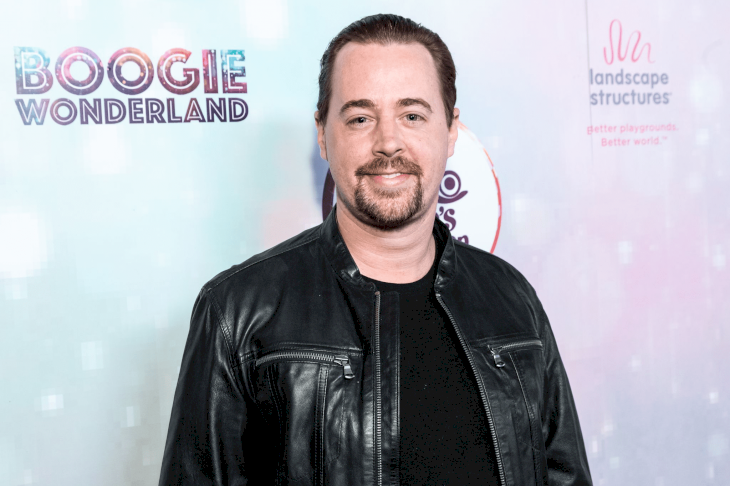 ---
VINESSA SHAW AS ALLISON
Though she was just a teen at the time of filming Hocus Pocus nearly three decades ago, she still has fond memories from the time. When she was asked what made the experience so unique, the actress admitted "It's the only project of mine that brings together my childhood and my childhood dreams. As a 16-year-old actress, my dream came true.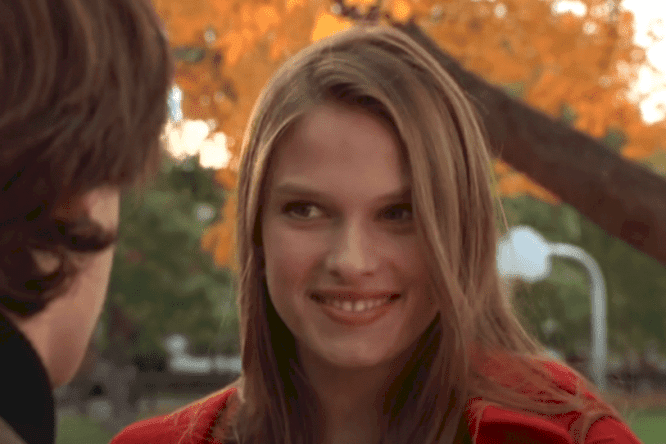 ---
That's not something many people can experience." But the actress already had several film credits to her name, including the slasher film Home Sweet Home, and a comedy called Ladybugs. Since the 1993 film, she appeared in Stanley Kubrick's Eyes Wide Shut alongside Tom Cruise, in 40 Days and 40 Nights with Josh Hartnett, and in The Hills Have Eyes and 3:10 to Yuma.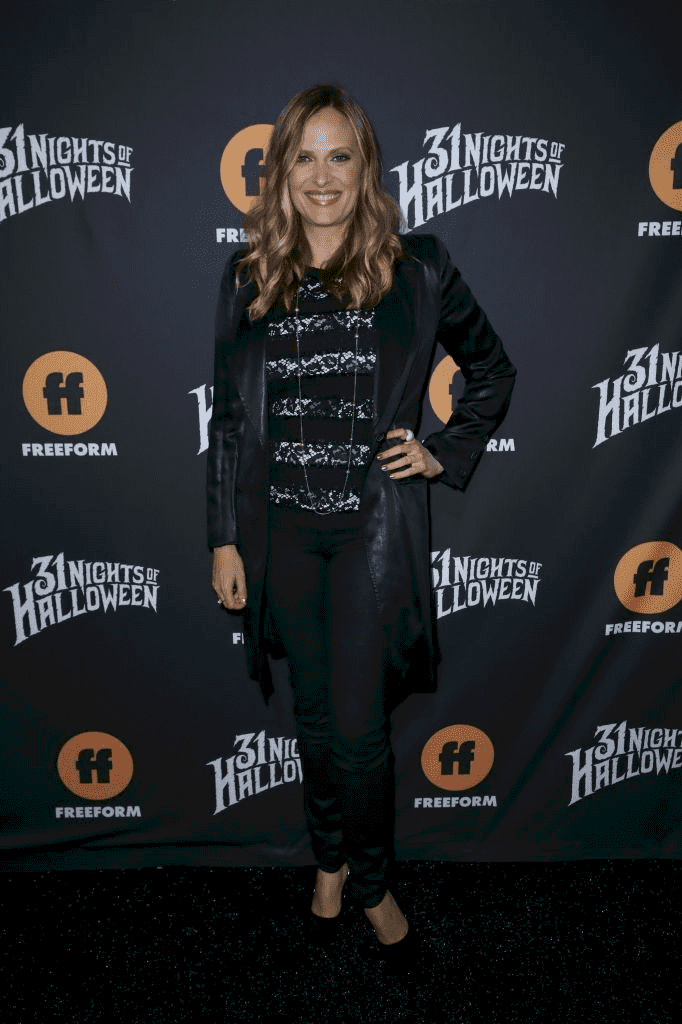 ---
She's a regular on television, with a recurring role in Ray Donovan. But she still has a great love for Halloween and witches. The actress married Kristopher Gifford back in 2008, and in 2017, announced that she was pregnant, with a glorious Hocus Pocus throwback. Since then, she's been taking some time off to focus on her family, but we hope to see her back in the second installment of Hocus Pocus!
---
SARAH JESSICA PARKER AS SARAH SANDERSON
She may be best-known for her role as Carrie Bradshaw on Sex and The City, but Sarah Jessica Parker's resume is much more expansive. Before eating spiders in Hocus Pocus (and yes, the spider was real for anyone wondering), the actress had appeared in Square Pegs, A Year in the Life, Footloose, Hotel, and The Ryan White Story.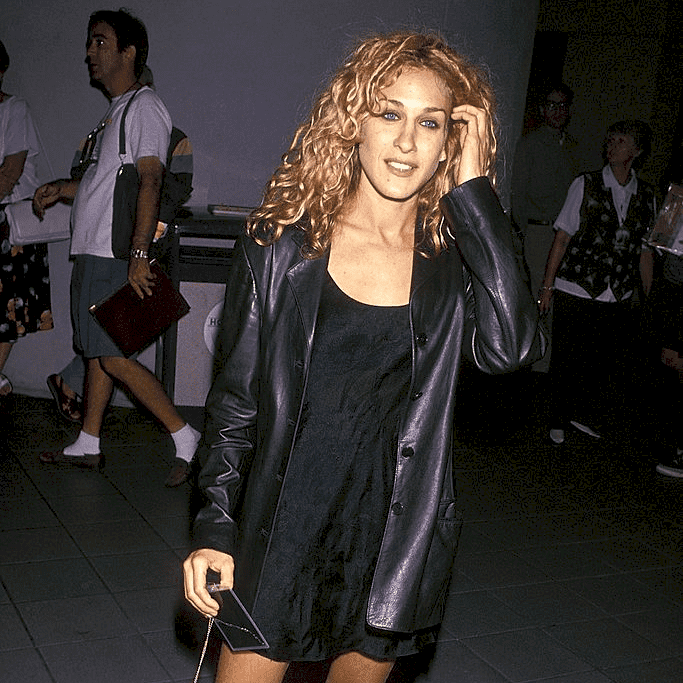 ---
But it was after the 90s that Parker's career really took off. Apart from more television roles in Glee and her current role on the HBO show Divorced, the actress has also appeared in several films, including The First Wives Club, Failure to Launch, and the Family Stone.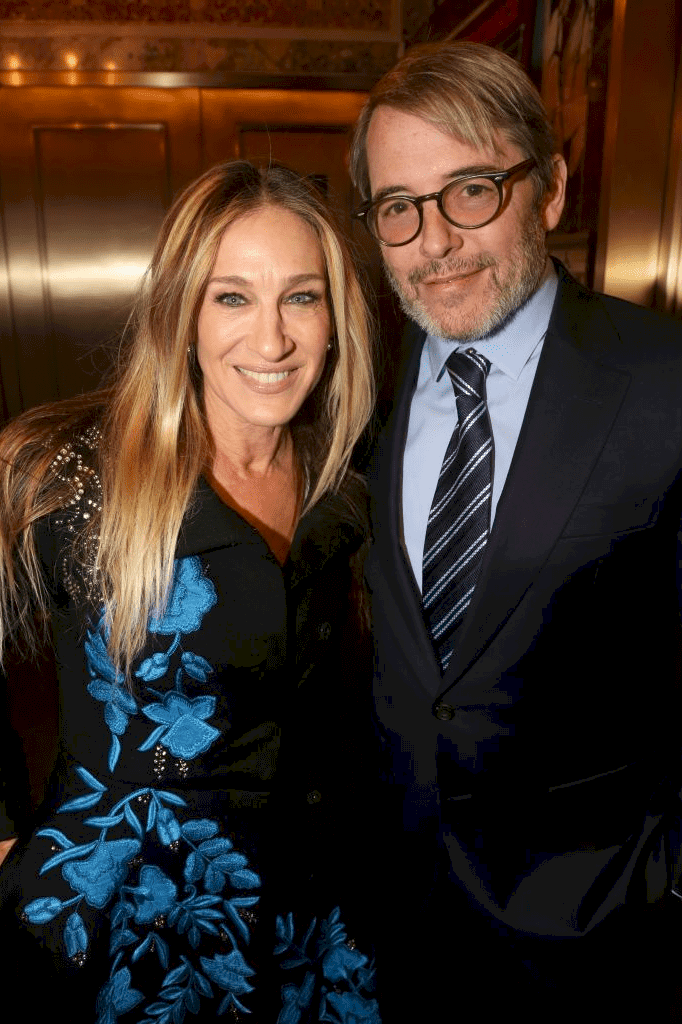 ---
But she's been just as busy offscreen as well! Parker married actor Matthew Broderick in 1997, and now the two share three children and a love of wine. She may have played a woman in love with Cosmos, but the actress behind Carrie Bradshaw is clueless about bar skills. Speaking with Interview Magazine, she admitted:
---

"I can't make a Cosmopolitan. I don't make drinks at home, I don't know how to make cocktails. So, that's why wine is my friend! All it takes for me is a corkscrew or just a twist of the wrist."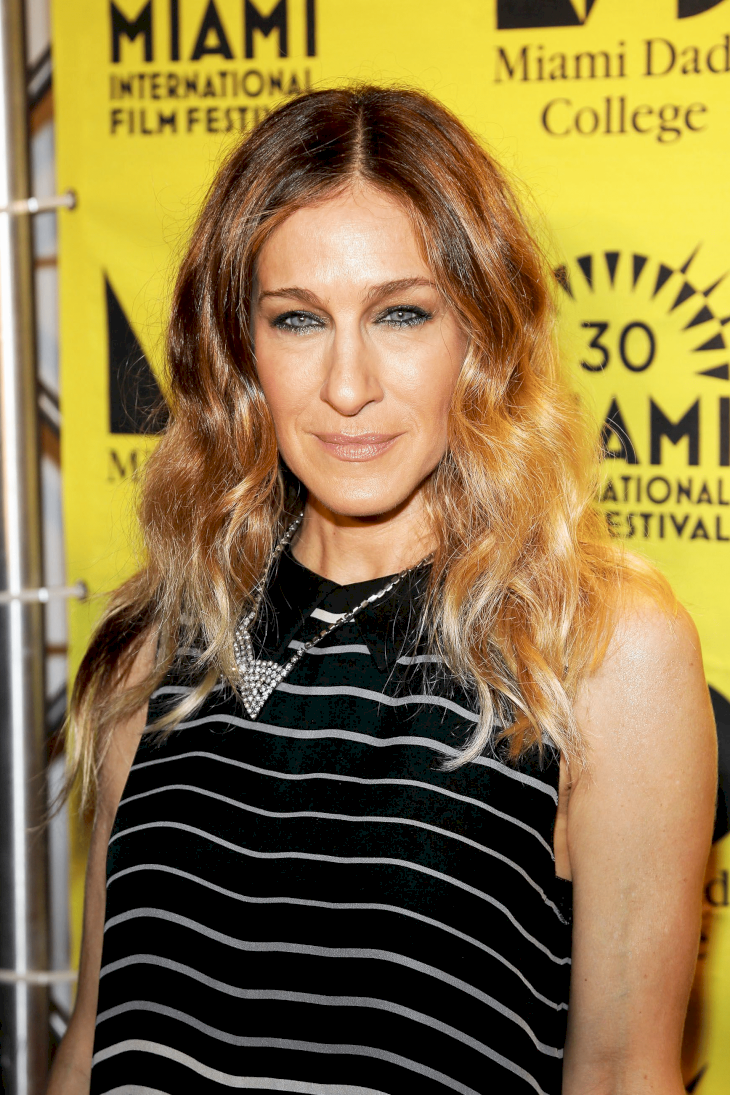 ---
And that love of wine has evolved into her current offscreen project – Parker has her own wine range, made in New Zealand! And that's not the only thing this actress has on the cards – she's totally down to get back on a broomstick and reprise her role as the ditzy Sanderson sister as soon as she gets the script. 
---
Hopefully, it'll be more memorable than the first film, which she admitted she struggles to recall. In an interview with Stephen Colbert in 2018, the actress admitted "I just don't remember what the movie's about as much. Three witches, I've been told that, and apparently my character's not very bright. But I fly and sing and I think I like to kill children?"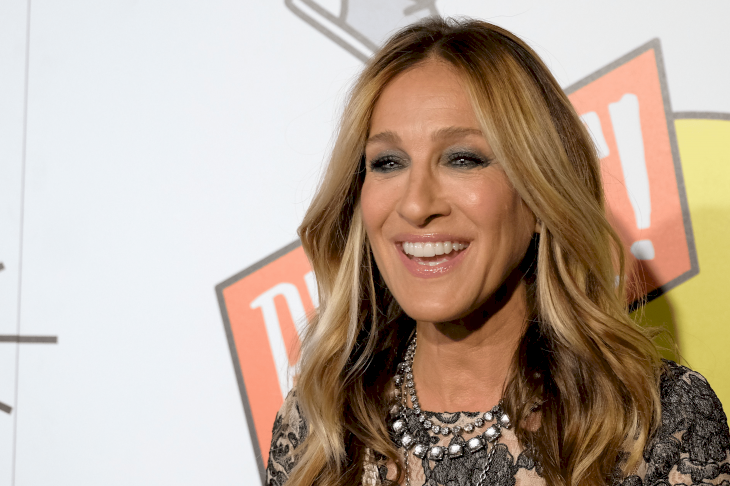 ---
KATHY NAJIMY AS MARY SANDERSON
Long before she started acting, the actress absolutely adored Bette Midler, to the point that she stalked her a little bit, even using her job as a singing telegram to approach Midler and sing to her. Though Bette apparently didn't remember the encounter, Kathy must have made an impression.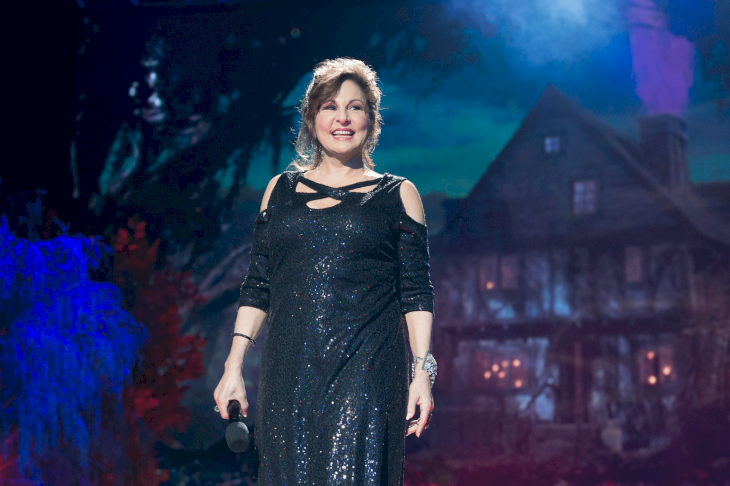 ---
In the movie Beaches, Midler plays a character who dresses in a bunny suit to sing telegrams, and Kathy later remarked, "She like, inadvertently stole that from me." Hocus Pocus may not have been this actress' break-out role, but it certainly earned her a cult following. And it almost didn't happen! When Kathy first read the script, she was hesitant to play a witch.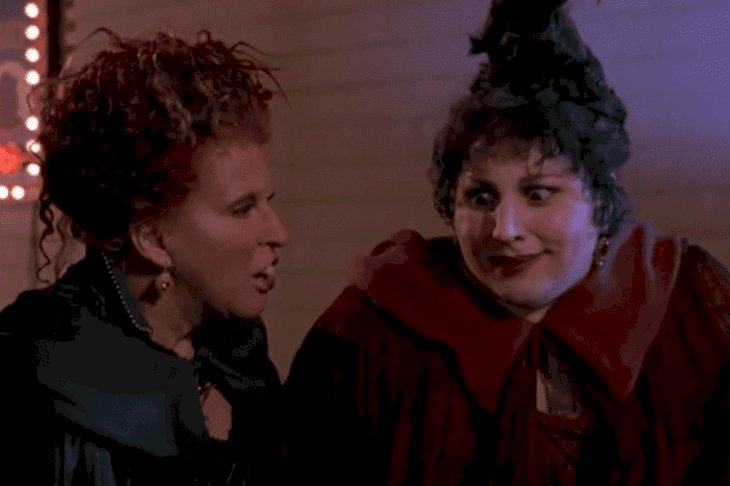 ---
As she admitted "I really believe in white witches," and she didn't want to paint witches in a bad light. Luckily, she managed to twist the writer's arm into mentioning white witches – eagle-eyed fans will notice that Allison is called a white witch by Winnie Sanderson while the kids are escaping the sisters - so Kathy agreed to join the cast.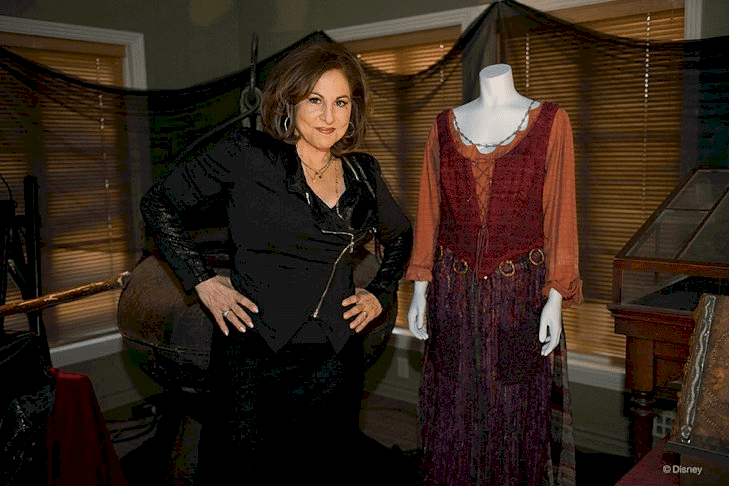 ---
Before donning her famous pumpkin stalk-hairdo (an idea which she created to get into the role), Kathy was part of a two-woman feminist skit called The Kathy and Mo Show. In 1992, she finally became a household name when she played another sister called Mary  – this time, in The Sister Act, alongside Whoopi Goldberg. And her star has continued to rise.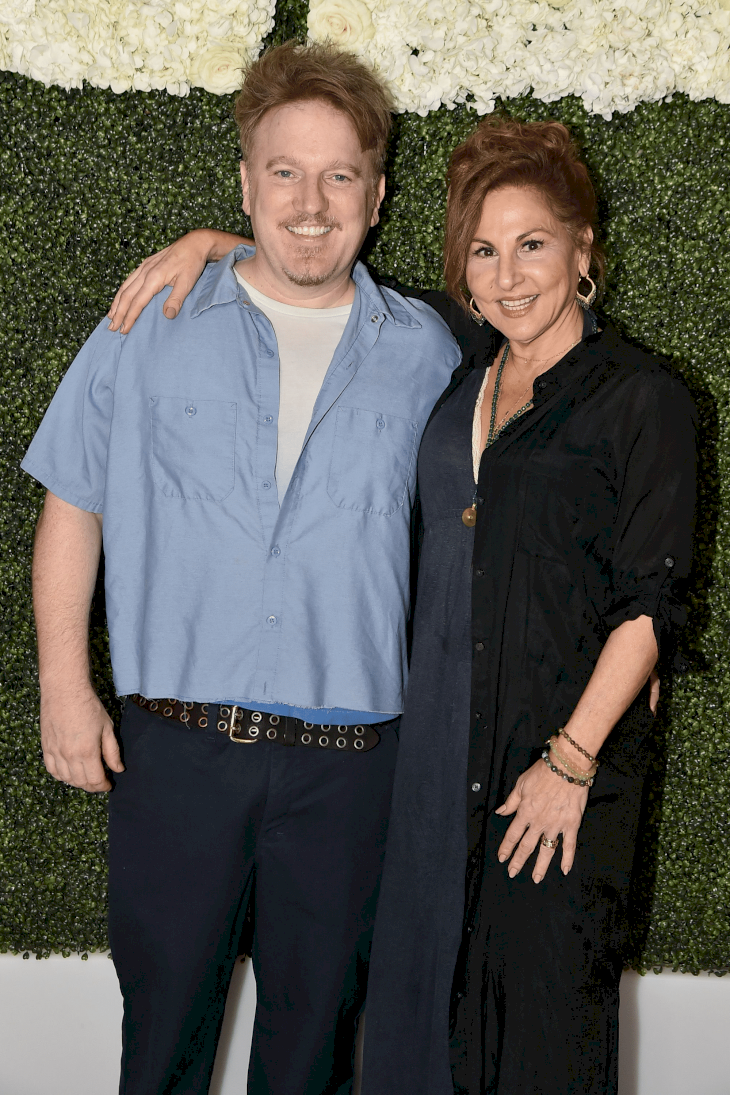 ---
Not only has she appeared in shows like Numb3rs, American, Inside Amy Schumer, Veep, and Younger, but she voiced the character of Peggy Hill from King of the Hill for an amazing 13 seasons! So, while it may not seem like she'll have the time to reprise the role, she's keen – and has even admitted that she'd settle for a cameo if her schedule doesn't allow a full role.
---
BETTE MIDLER AS WINIFRED SANDERSON
This actress has had a phenomenal career, in which Hocus Pocus was actually a deviation from her usual films. As the oldest cast member of the film, she also has the longest career. In 1979, she rose to fame when she starred in, and performed the title song, for The Rose. She also earned her first Oscar nomination for the role.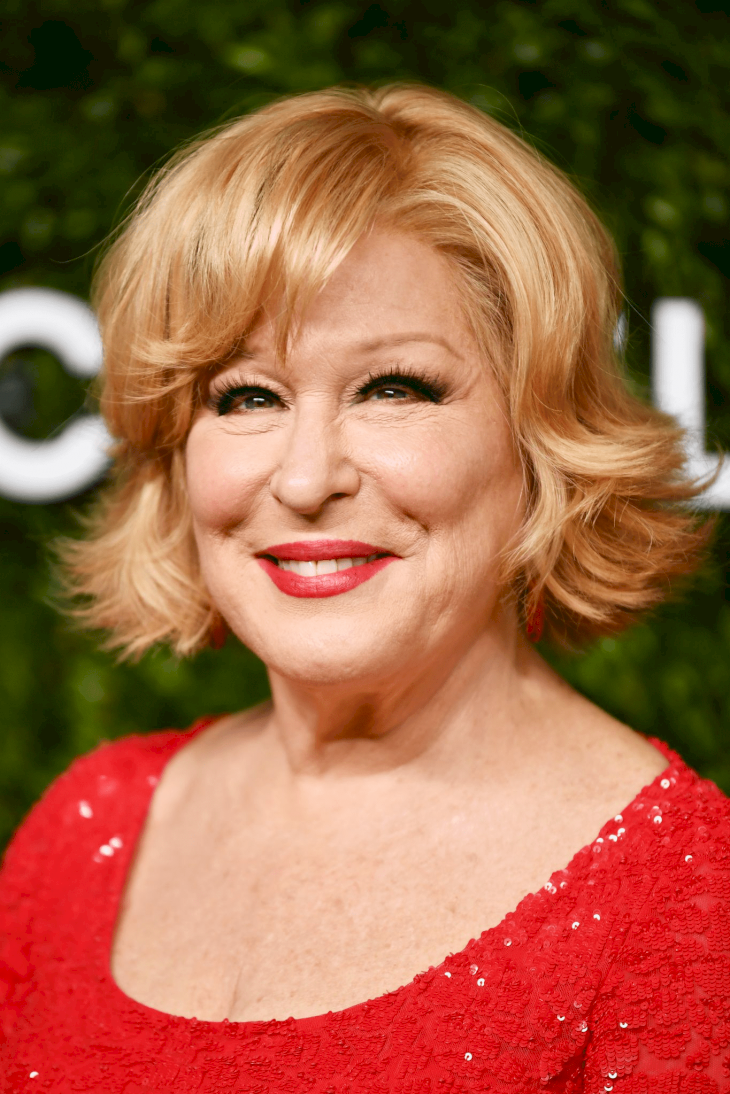 ---
Between that moment and the premier of Hocus Pocus in 1993, she appeared in an astounding 12 films, earning her a Special Tony Award, two Emmys, three Grammy Awards, and three Golden Globe awards. And since 1993, she's appeared in another 20 films, including The Stepford Wives, The First Wives Club, Get Shorty, and her newest film, 2020's The Glorias.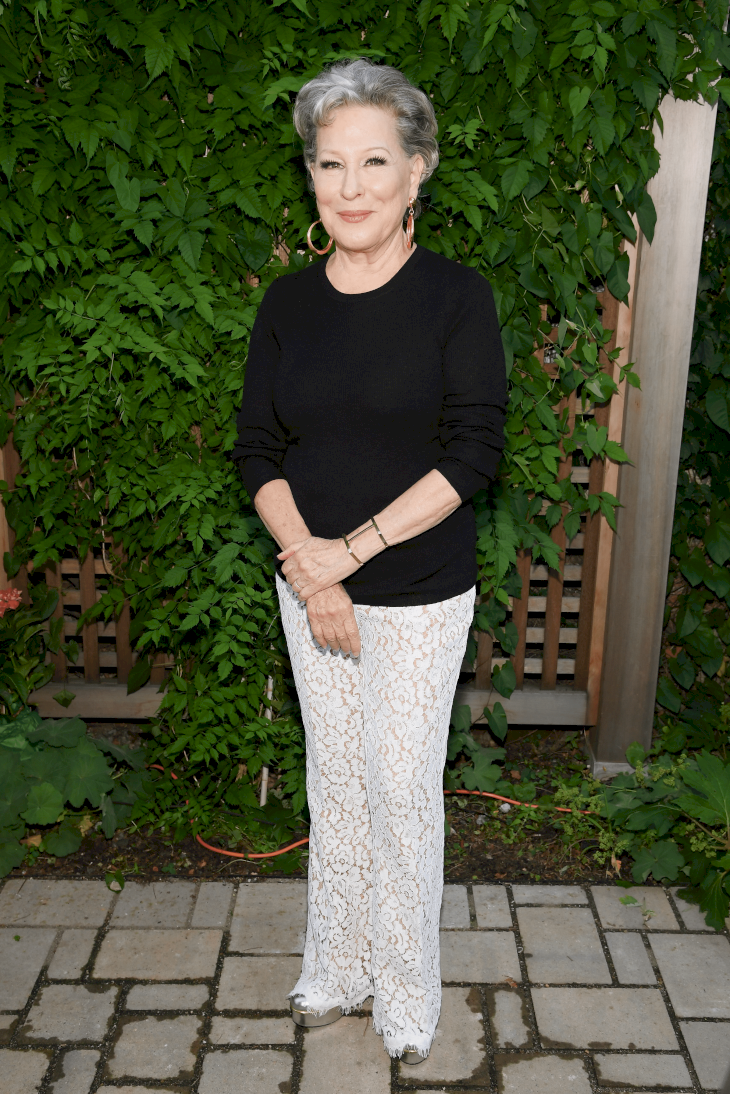 ---
She's also an accomplished singer, and has sold over 30 million records! In short, she's been really busy! And for anyone wondering about the secret to her dedication to her craft, the actress admitted to Good Morning America that 
"I think boredom is the worst thing in the whole world because the planet is so full of magic and you must find it. You must find the magic." 
---
And that was also her motivation for participating in Hocus Pocus and remains her inspiration for the sequel. In 2016, she admitted "in the movie you can see that we're having a blast. For the life of me, I can't understand why there's not a sequel."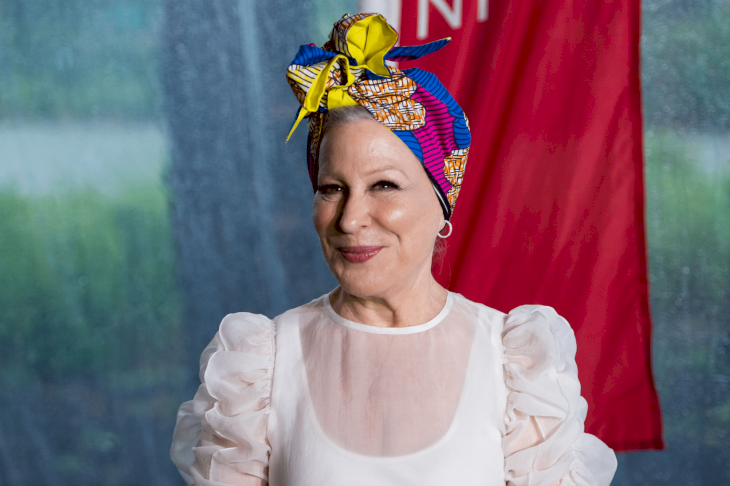 ---
Cut to 2020, and the actress got her wish, and is excited for the sequel. The actress told Decider Magazine "I can't wait to read the script." And nor can we!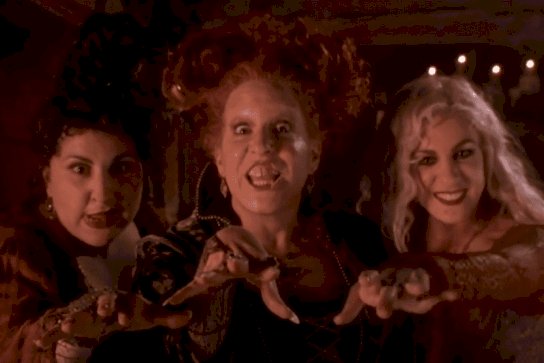 ---
HOCUS POCUS 2 - A SNEAK PEAK
So now that we may get to see all the cast reprise their roles three decades later, let's dive into what we know about the upcoming sequel. Though Kenny Ortega was behind the first film, the sequel will be directed by the genius behind Hairspray, Adam Shankman, and will be written by Jen D'Angelo.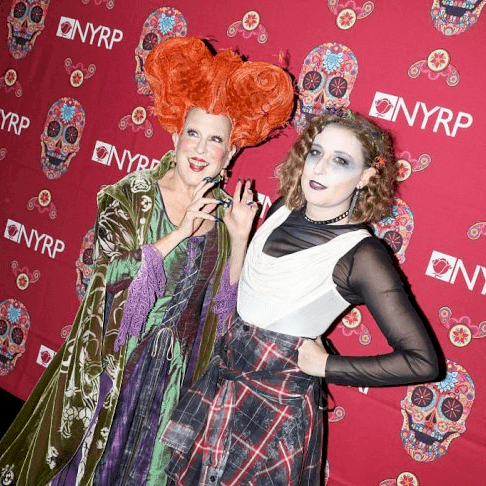 ---
We also know that it'll be released directly to Disney+, although we don't know when. So what about the plot? In 2018, a YA novel was published which follows the story of Max and Allison's daughter, who doesn't believe in magic and gets into trouble with the Sanderson sisters, and we're curious to see if that's the premise of the film. Are you as excited as we are to see the cast back together?