Rebel Wilson's Love Life And Need To Know Facts
Rebel Wilson is one of Hollywood's premier funny-women. She can make us laugh with her standup, her acting, or getting us singing along with her. She steals every scene she's in. As interesting as an entertainer as she is, her personal life is more intriguing to follow. It's got love, drama, success, and a whole lot of Rebel. See it yourself!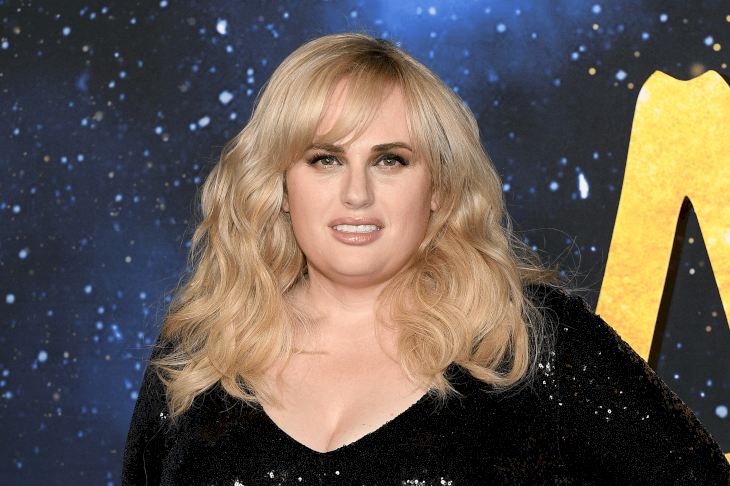 ---
IN HER EARLY YEARS
The Pitch Perfect star has not started her Hollywood career perfectly. Born in Sydney, Australia with the name Melanie Elizabeth Bownds, now known as Rebel Wilson, she did not think of entering the spotlight. Her parents were professional dog handlers, and the young Wilson grew up selling canine products in carnivals across the country.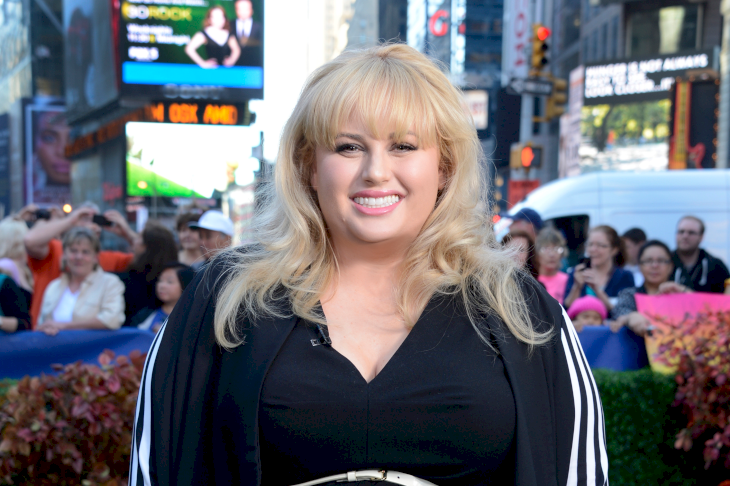 ---
SMARTER THAN YOU THINK!
She studied at Tara Anglican School for Girls with career choices in Mathematics and Food Technology. After receiving her higher school certificate in 1997, she attended the University of New South Wales where she took double majors in Performing Arts and Law! As an ambassador of the Rotary International Youth for Australia, she was based in Africa for a year.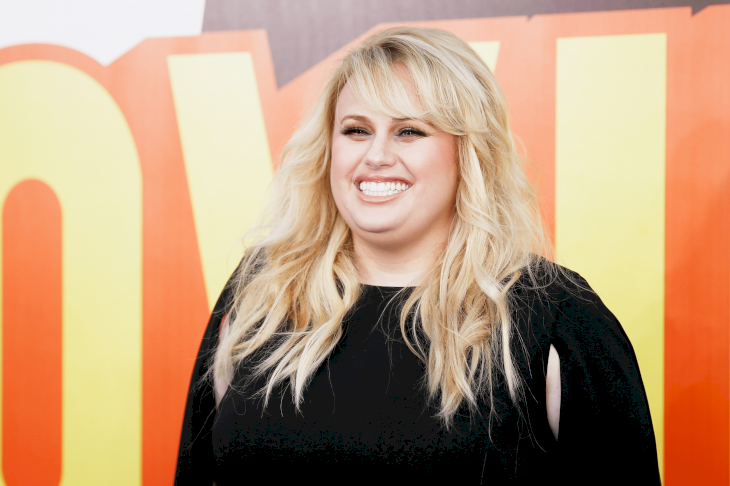 ---
THE CURVEBALL
In her stay in Africa, she contracted an illness. Rebel claimed that during this time, she dreamed of getting an Oscar Award. Going back to Australia, she decided to study at the Australian Theater for Young People where she won an international scholarship to New York.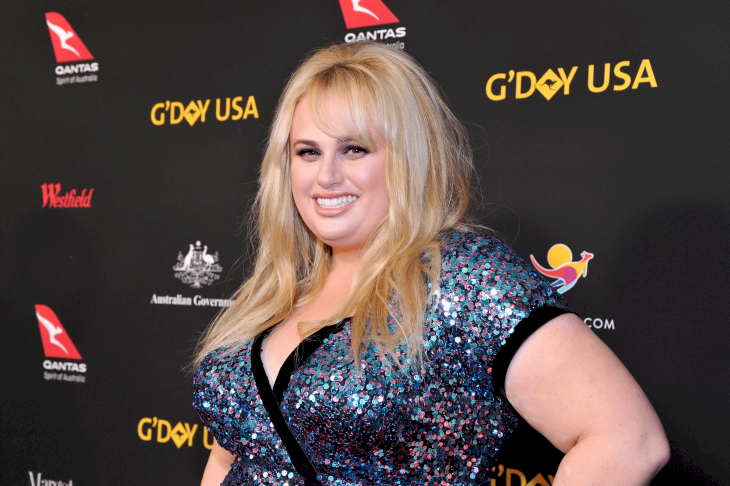 ---
THE ORIGINAL PLAN
Rebel Wilson wasn't planning on becoming a comedian, at all. She has dreamed of becoming an actress, even her family thought she was too serious to become a star in comedy shows. The Australian comedian was a shy girl in her early years but has a knack for observing people which helped her comedy later on.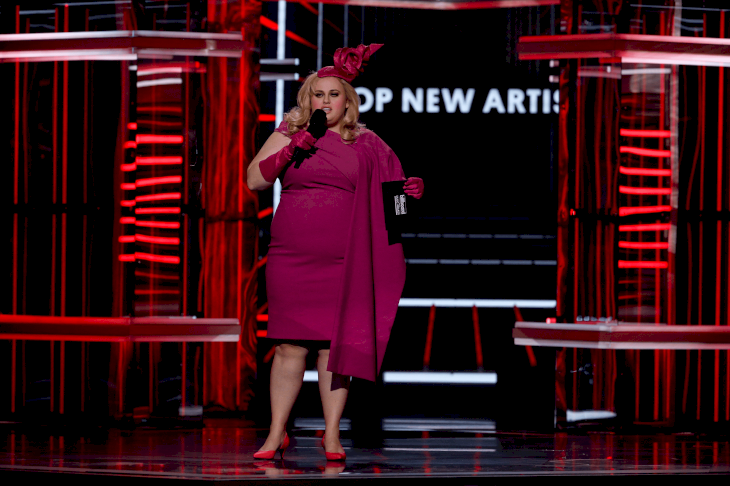 As she walks on theater stages, she receives laughter, even without doing anything at all! The harder Wilson works and the more serious she is in acting, the more the audience would laugh at her. The natural laughter she got made her see something in her, and perhaps she is meant to generate humor.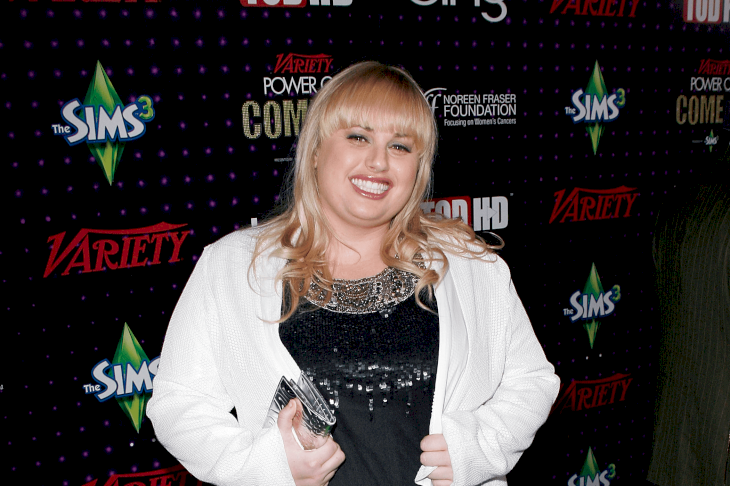 ---
THE START OF HER ACTING CAREER
A scholarship funded by Nicole Kidman, The Cats star gained public attention for her stage works. She began her television career in the Australian series Pizza, and her first film in 2003 "Fat Pizza". She starred in multiple Australian TV series "The Wedge" in 2006-2007, "Monster House" (2006), "Bogan Pride" (2008), City Homicide (2009), and "Rules of Engagement." 
---
FIRST BREAK
Lauded in her performances in the Australian television, she started her journey in Hollywood with a cameo in Nicholas Cages' film Ghost Rider in 2007 and a huge break in the comedy movie, Bridesmaids. She originally auditioned for the role of Melissa McCarthy but got in as Kristen Wiig's roommate instead, in which the character is added just for her.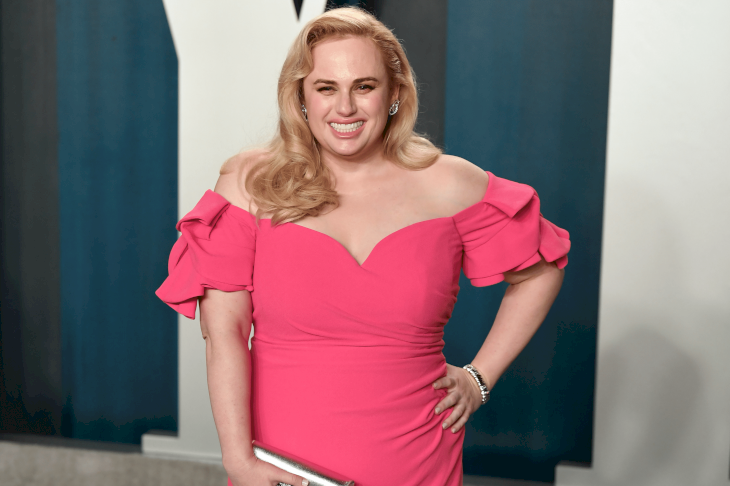 In an interview with Style, Wilson said that even though Fat Amy in Pitch Perfect made her well-known, it was actually Bridesmaids that kick-started her Hollywood career. She went on set with a self-improvisation and a script written by herself, and the hilarious explanation of how she mistook her roommate's diary for a "sad written book".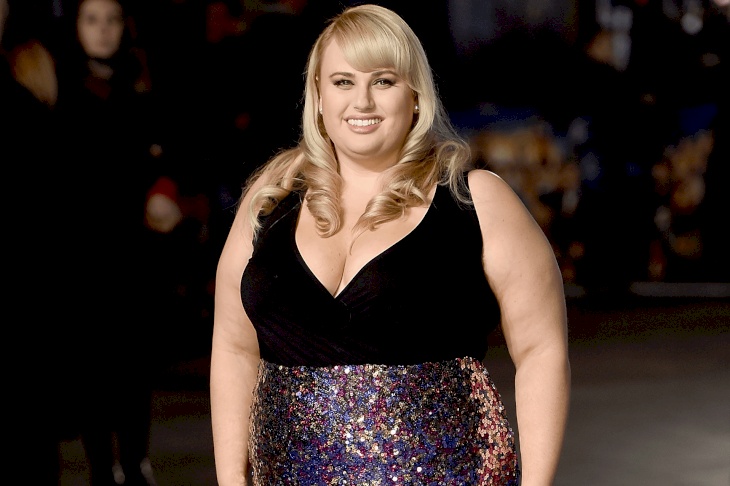 ---
THE HOLLYWOOD JOURNEY
Rebel Wilson's antics and improv made her appear hilarious in her Hollywood projects. She is then found along with big-named Hollywood movies Bachelorette, Struck by Lightning, What to expect when you're expecting, and even on the Ice Age: Continental Drift all in the same year of 2012.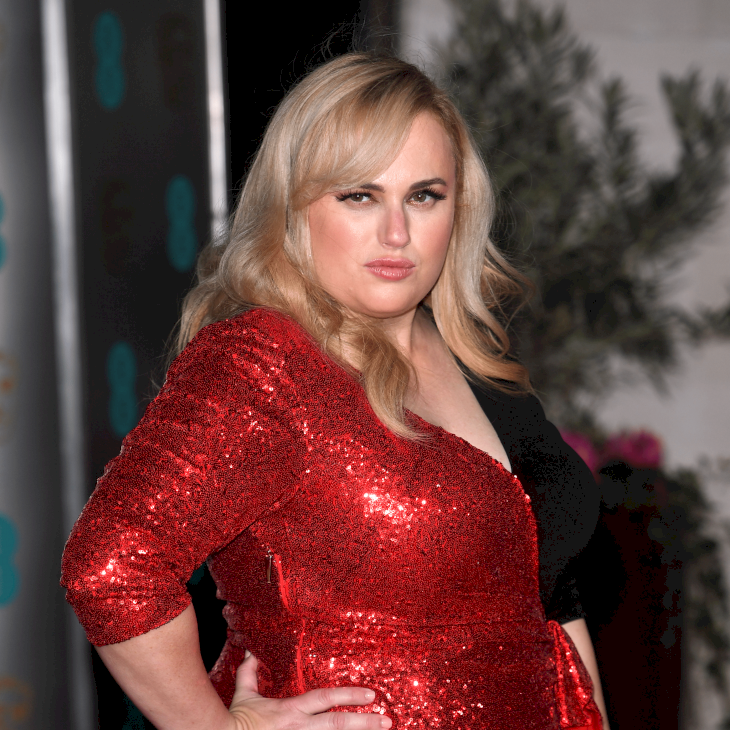 The Australian comedian then found herself to be cast alongside Anna Kendrick on musical comedy, Pitch Perfect. This film showcased Wilson's talent as an actress, a comedian, and a musician. The success of the film made her well-known, receiving calls here and there, even having Pitch Perfect's 2nd installment in 2015 and 3rd installment in 2017.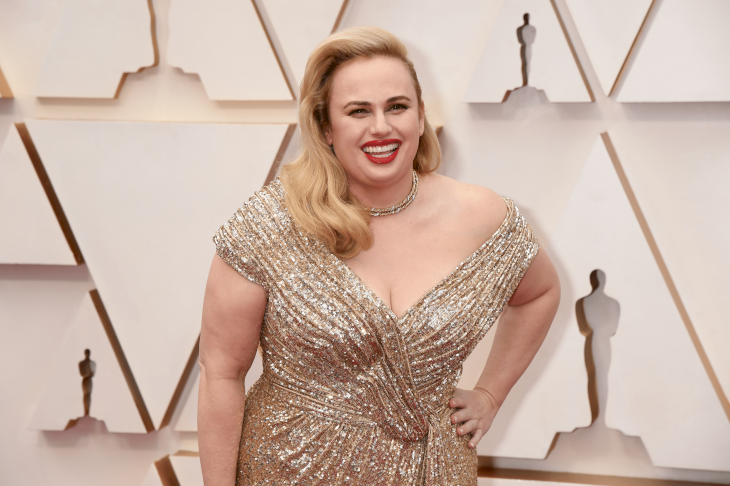 ---
LOVE LIFE: DID IT BLOOM OR WHITHER?
In 2012, Rebel Wilson's Bridesmaid co-star and roommate Matt Lucas became her real-life roommate as they got into a relationship. They lived together for three years until they decided to part ways in 2015. The pair are said to have a rare status as flatmates, and that is not getting on each other's nerves.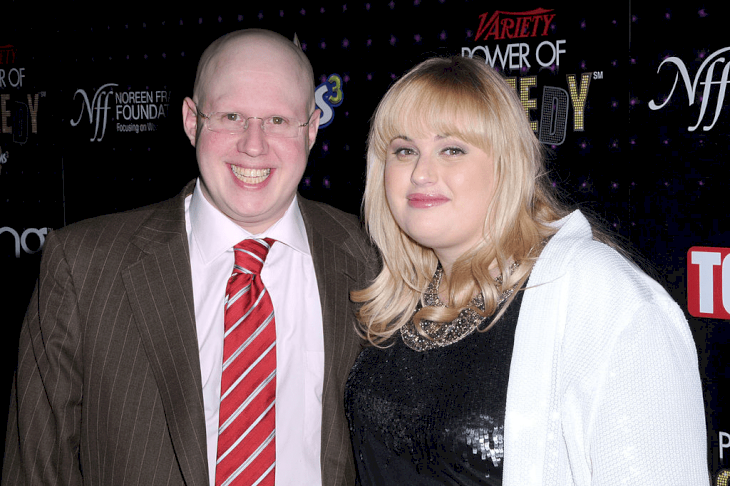 In 2016, she debuted her man Aden Stay on MTV Movie Awards. Wilson's new boyfriend was a stuntman who has worked in blockbuster films such as Jurassic World and Terminator Genisys. However, both relationships didn't really bloom and ended right after. The good thing is they ended it on amicable terms.
---
IN THE HEADLINES ONCE MORE
Rebel Wilson is in headlines, once more and fortunately not because of another defamation case, as she is said to be cozying with new boyfriend Jacob Busch on a beach in Mexico. On her Instagram account, the Cat's star documented her and her new man's Mexico getaway with the caption "I feel good".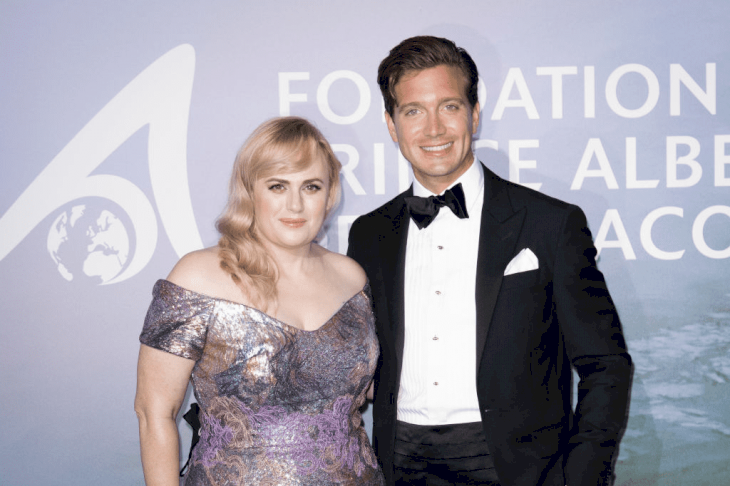 A very much deserved poolside getaway in Cabo San Lucas in Mexico. Channeling her summer bod of 2020, Wilson snapped a photo of her in the black cover-up and her man shirtless. The couple is sharing both of their journeys to better health and a fitter lifestyle. 
---
JACOB BUSCH
The member of the Bellas found her 29-year old Jacob when they started casually dating before the massive hit of coronavirus. They also remained in contact when she was in Australia and he is a millionaire entrepreneur at only 29 years. Jacob is more than his family's million-dollar brewery business.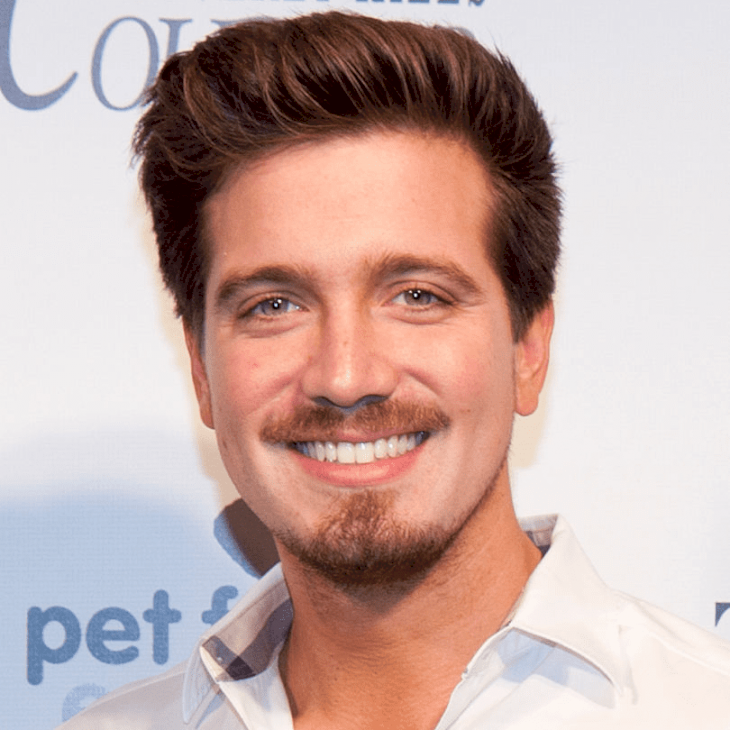 In an interview with US Magazine, an insider spilled some tea, how Jacob adored Rebel when she went on her health journey. He seems to be in love with her and is supporting her every step of the way. We are so glad to see both of them happy and smiling under a Mexcian sun.
---
WEIGHT LOSS
This year 2020 is her "year of health" as claimed by Rebel Wilson. The Pitch Perfect star, 40, is into a new regimen this year with hiking every morning thrice a week, and a hundred-meter sprint. Alongside her exercise with her trainer is her Mayr method diet. 
She is constantly updating her Instagram of her weight loss journey and her fans are very proud of her, including her new man Jacob Busch. Recently in her Instagram update, Rebel revealed she is only 6lbs away from her desired 165lbs weight. She shocked everyone with her Instagram photo rocking a navy blue one-piece swimsuit alongside her shirtless boyfriend.
---
BEHIND THE SCENES
Rebel Wilson is not just an actress but a person of inspiration. She is breaking stereotypes that actresses should have a great physique. Wilson launched a plus-sized fashion line in 2013 and another line in collaboration with Torrid stores in 2015. Her label "Fat Mandi" first consisted of T-shirts with cupcakes and doughnuts strategically placed across the wearer's chest. 
---
SUCCESS
It is not just her appearance that made her appear extraordinary on camera. Rebel Wilson claimed that her physicality made it easier for people to laugh at her, but she bet she could make her audience laugh the same with lost weight. She wanted to give confidence and empower women, and help them not conform to society's standard.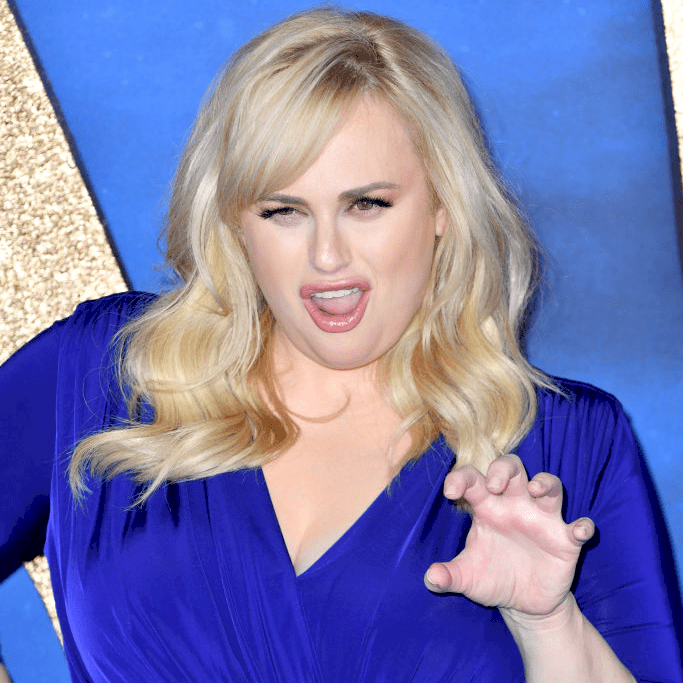 "I'm a unique case in Hollywood because there are very few women who look like me and are working a lot in movies. So if women, and young women, in particular, see me in interesting roles, being brave and bold and having fun in life, it can help their self-image and self-respect."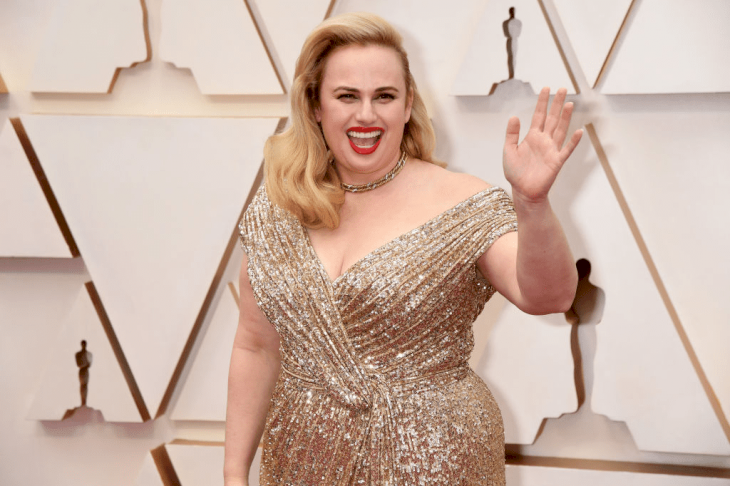 ---
A REBEL, A PIONEER
It may not be an easy path, and it may be a path only Rebel Wilson would pioneer to walk through, she is up for the challenge. Not everyone is brave enough to stand up and not conform to society's standard, and even to not let society bring you down with their negativity.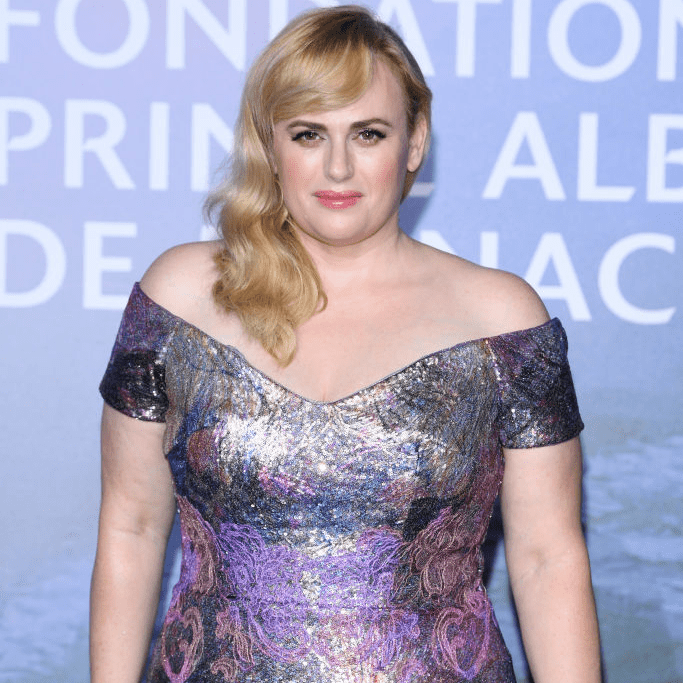 She has come across controversies and waged a war for her identity to ultimately be a victor. Rebel is now enjoying her life with a healthy 2020 and blooming love life. We can certainly say Rebel Wilson is indeed on top of her game. Let us celebrate Rebel Wilson! What do you think about her inspiring story? Leave us a comment and be sure to click the share button! 
ⓘ We at ENG.AMOMAMA.COM do our best to give you the most updated news regarding the COVID-19 pandemic, but the situation is constantly changing. We encourage readers to refer to the online updates from CDС, WHO, or Local Health Departments to stay updated. Take care!