Inside The Romances and Family Life Of Jack Nicolson
The Hollywood Legend has a mighty family backing him. You might know Jack Nicolson for his infectious smile, peculiar eyes, and love of basketball but in essence, he's just a normal family guy. The award-winning actor is a father of five so you can only imagine how many grandkids he has. Dig in to find out more about one of showbiz's greatest talents.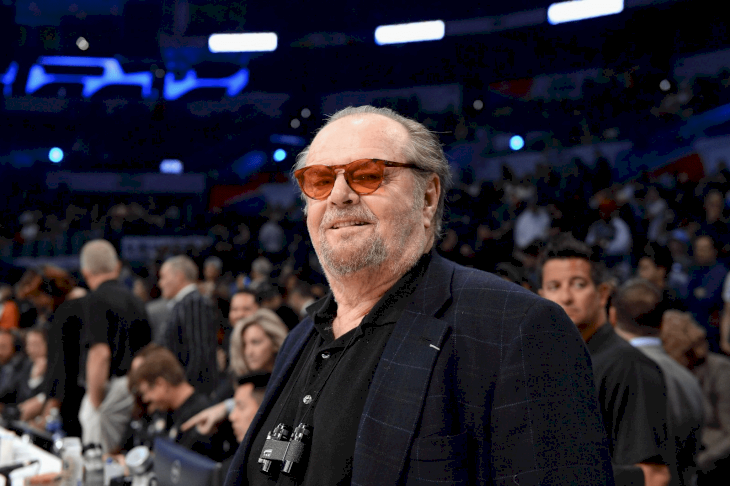 ---
THE FAMILY SECRET
Most people don't know that Jack had an interesting upbringing. For almost 40 years of his life, the actor was sure that his mother was his sister June and grandmother Ethel May was his mom. In 1936, his 18-year-old mother and her boyfriend Don (who was another woman's husband) were pregnant with the star.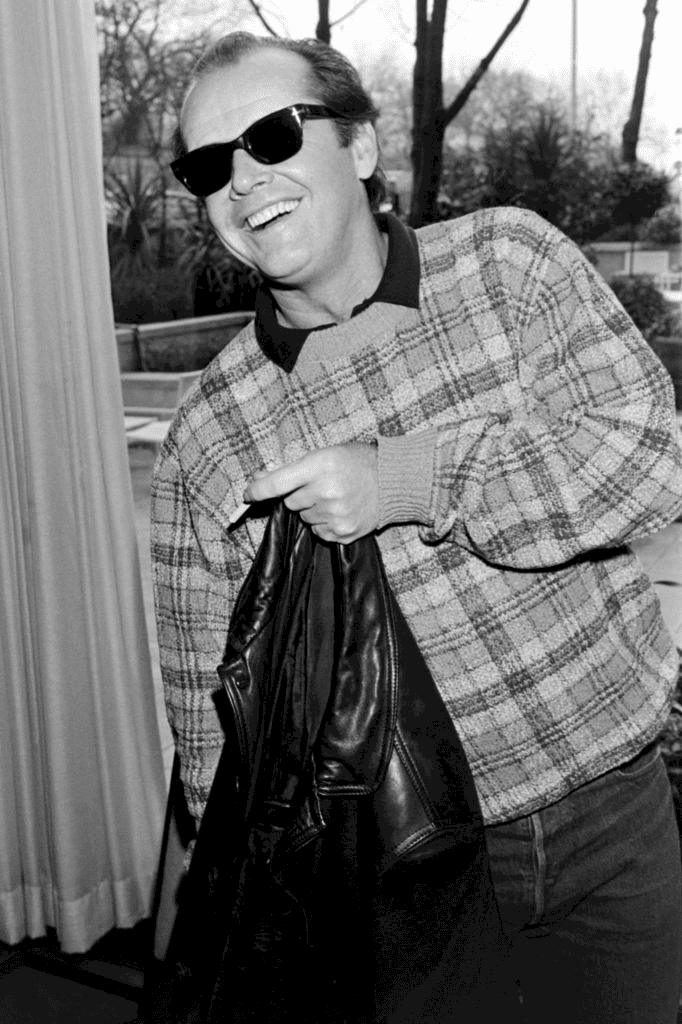 ---
When Ethel found out about the pregnancy, she threatened to get Don arrested and banished him from their lives. Nicholson was born the following year. His birth mother had aspirations in the show business so to avoid the shame of welcoming a child out of wedlock, Ethel raised Jack as her own son. But wait, the story gets even more dramatic.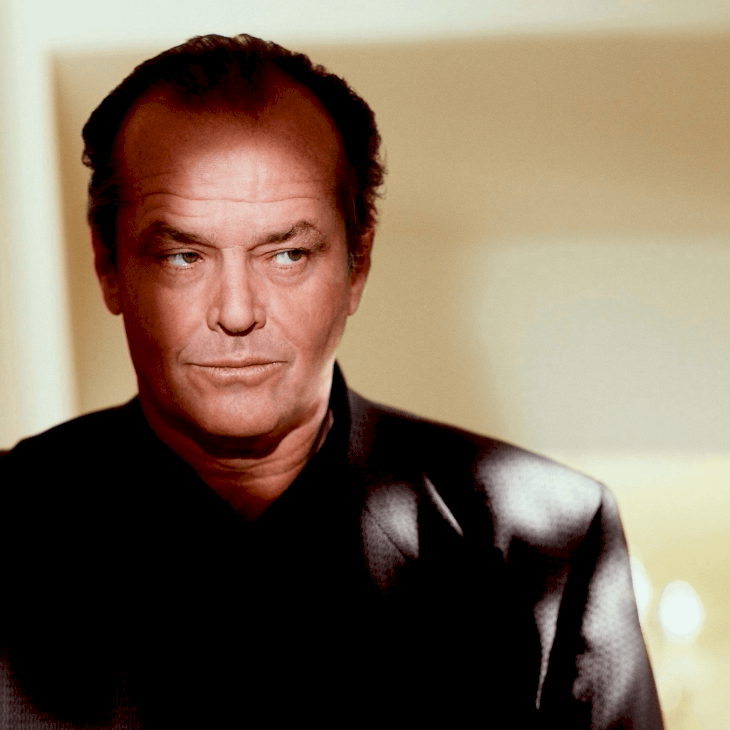 ---
THE SHOCK OF A LIFETIME 
Nobody told Jack the truth, he was also under the impression that his uncle was the real father. The truth was finally revealed after he had started his career in Hollywood. In 1974, Time magazine profiled him for a feature but it wasn't the usual interview.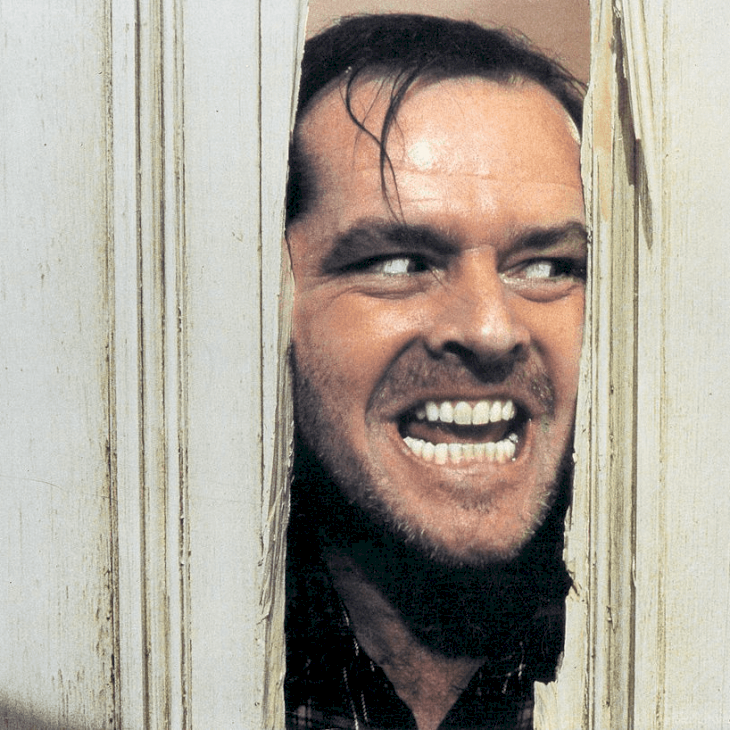 ---
Researchers found out and informed him that his birth father was still alive and that his mother wasn't who he thought she was. Needless to say, the actor was shaken, who wouldn't be? But eventually, he began to accept the reality. "I was very impressed by their ability to keep the secret, if nothing else," Nicholson said later. "It's done great things for me."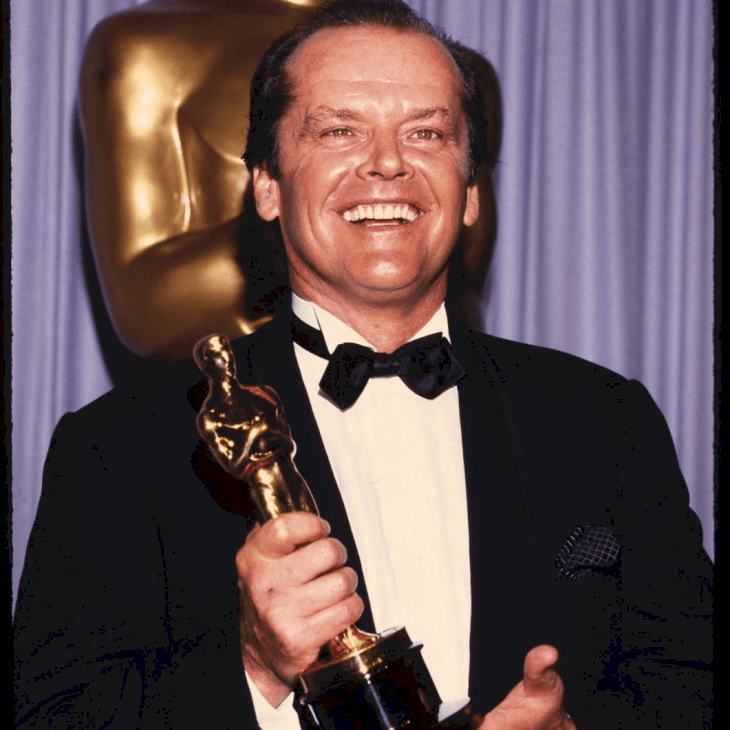 ---
HIS ONE AND ONLY MARRIAGE 
Jack was indeed a charming man during his younger years. So, it's definitely surprising that he has only tied the knot once in his life. The actor married Sandra Knight in 1962 but the marriage did not stand the test of time. The couple called it quits 6 years later. Despite the end of their relationship, Knight has always held Nicolson in the highest regard.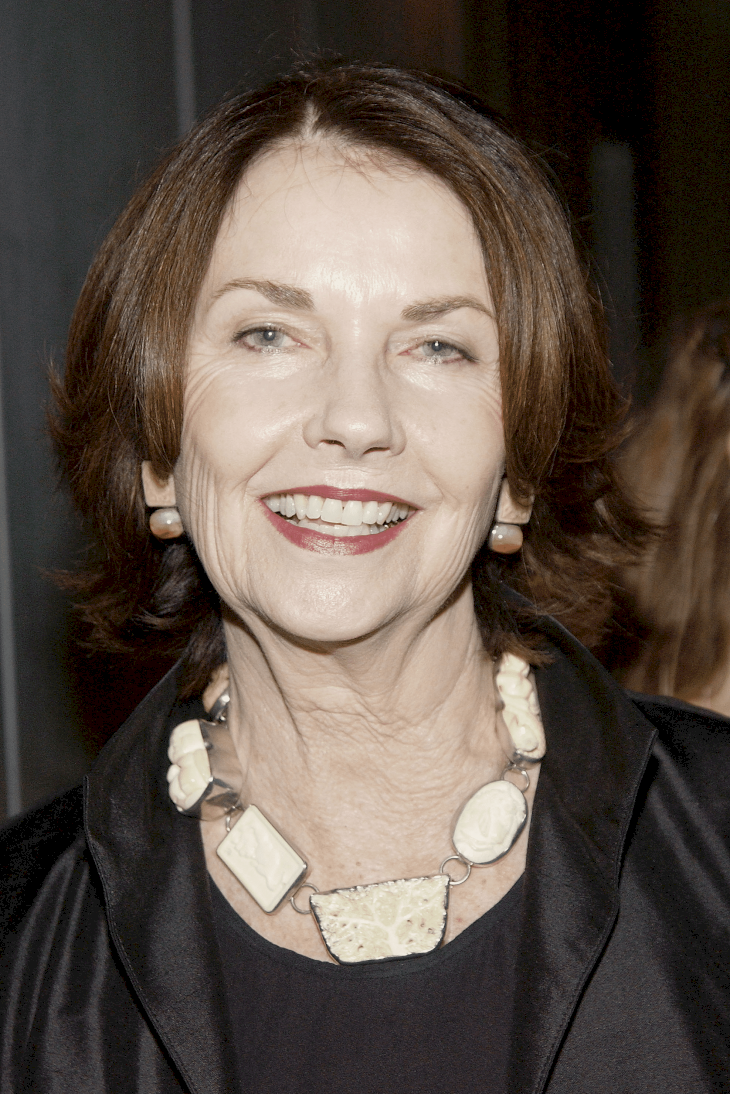 ---
The couple also welcomed daughter Jennifer during their union."I could see Jack was going to become a big star and have lots of temptations. I couldn't go along for the ride. He's different from the Jack Nicholson image. The real Jack is a loving, caring, giving person, a doting dad, and the sweetest father," Knight shared.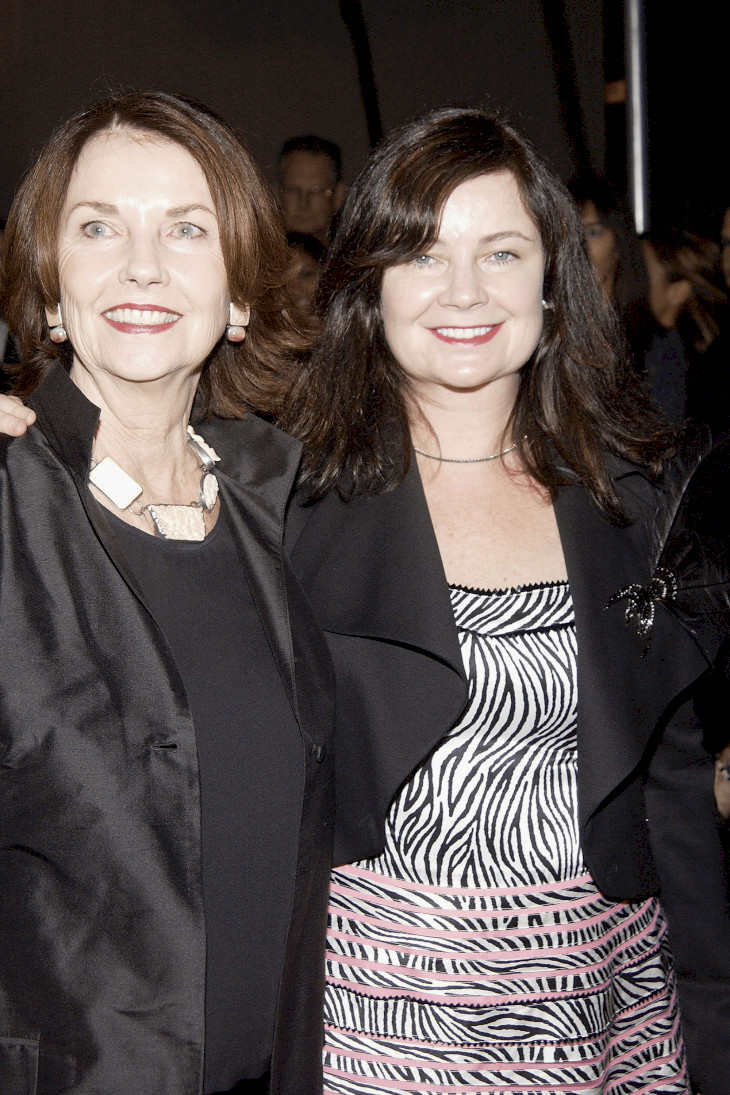 ---
DID HE HAVE A LOVE CHILD WITH SUSAN ANSPACH?
The actors made their mark on the industry at the same time when they co-starred in Five Easy Pieces. However, their relationship was never made public. Anspach told the world that her son Caleb Goddard was his son, Nicolson has never confirmed this as a fact.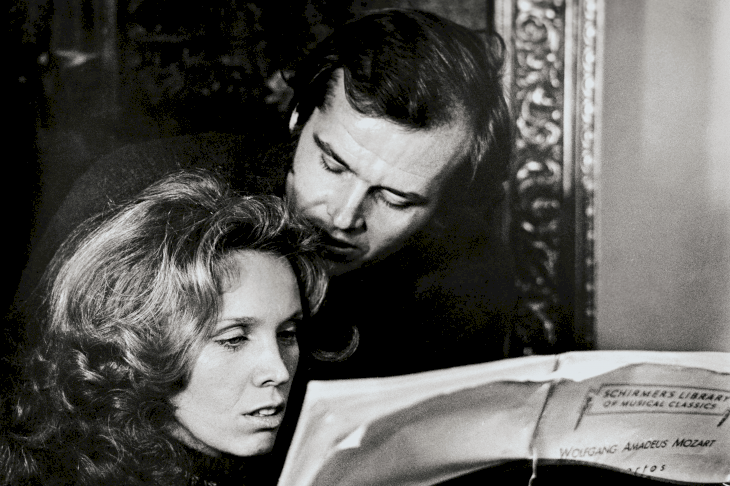 ---
Later the two got into a court battle over the repayment of loans he had given the late actress. Apparently, the Batman actor was convinced that Caleb wasn't his son. Finally, in 1996, Goddard shared that his father acknowledged him as his son.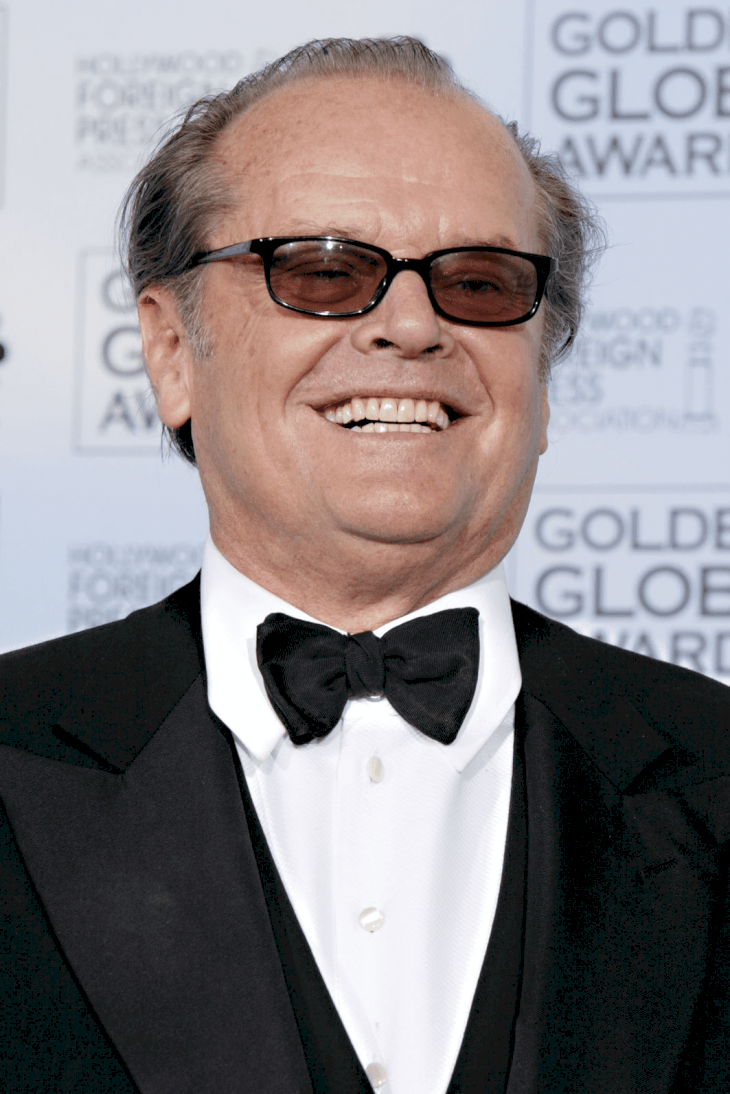 ---
HIS GRANDSON DUKE NICOLSON IS AN ACTOR
Duke is the son of Nicolson's first daughter, Jennifer. Just like his grandfather, the young Nicholson has taken an interest in acting. You might recognize him from the movie Us and he will be starring in the upcoming film Dreamland. So, how did he figure out that he wanted to be an actor?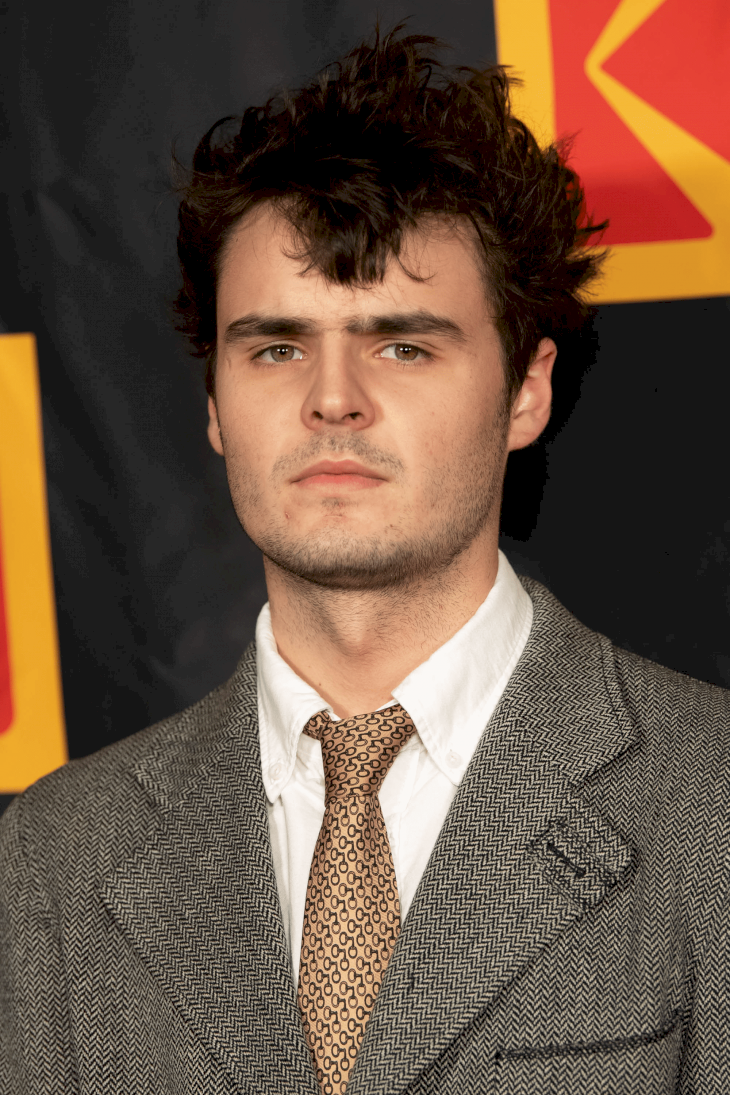 ---
"It wasn't a big moment, like, 'I want to be an actor,'" Duke revealed. "It was just a gradual thing. He and his famous grandfather also don't speak much about his acting endeavors, they actually connect with sports. Apart from acting, he's also worked as a model and appeared on the cover of Lana del Rey's album. 
---
IS DUKE DATING BELLA HADID?
Reports have circulated that the actor has been dating model Bella Hadid. But, Hadid's people have clarified that the two are not dating, they only met once through mutual friends. However, insiders have been coming forward with different versions of the story. Rumor has it the pair have been quietly dating and traveling together.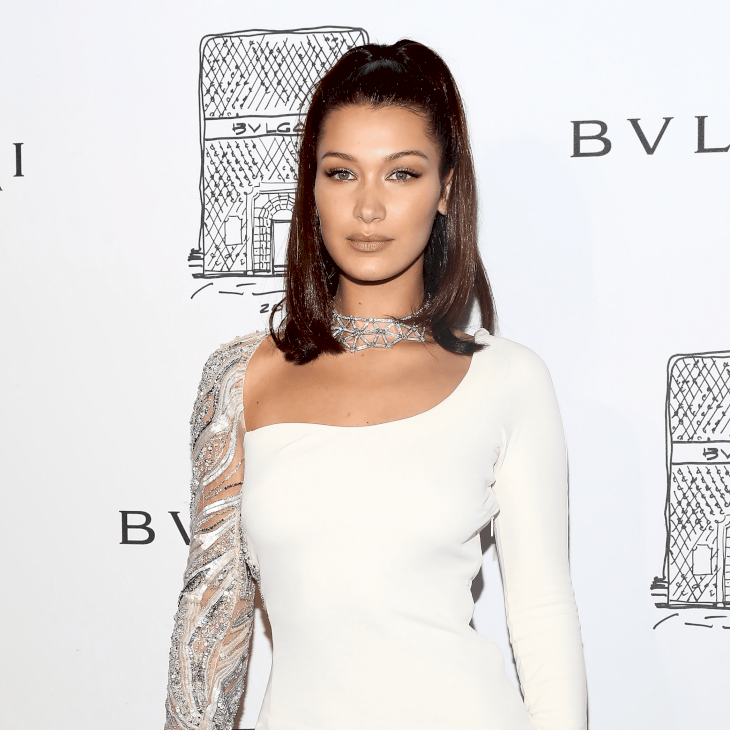 ---
JACK'S ROMANCE WITH ANJELICA HUSTON 
Jack and Anjelica met during his birthday party at his home in 1973. In her memoir Watch Me, Huston recalled that they danced for hours and she spent the night with him. Soon after, she moved into his home and they began an on and off relationship that would continue for 17 years!
---
Before you know it, living as the romantic partner of an immensely successful actor started to make Huston feel invisible. So, she set off to gain her independence by moving out of his place and pursuing an acting career. Eventually, she won her very own Oscar.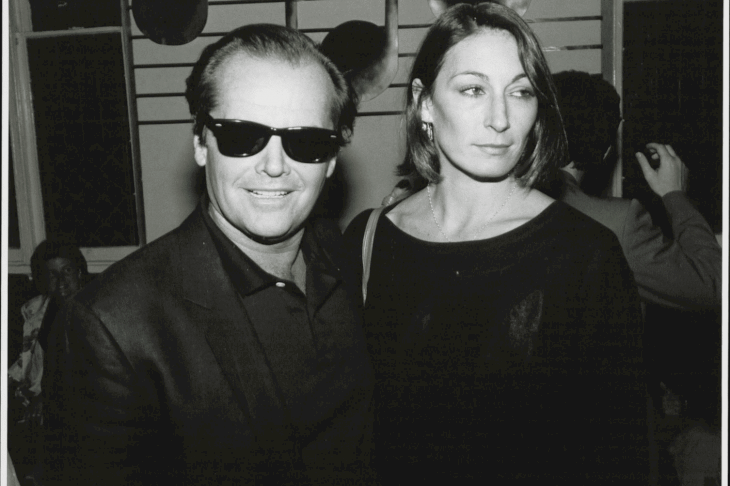 ---
WHY SHE MOVED OUT OF JACK'S HOME
Anjelica told the New York Times in 1985:
 ''I had a good life living with Jack,' but it was necessary to remove myself from the entourage a career like his engenders. I had never lived alone. I didn't even know what color I liked my coffee in the morning.''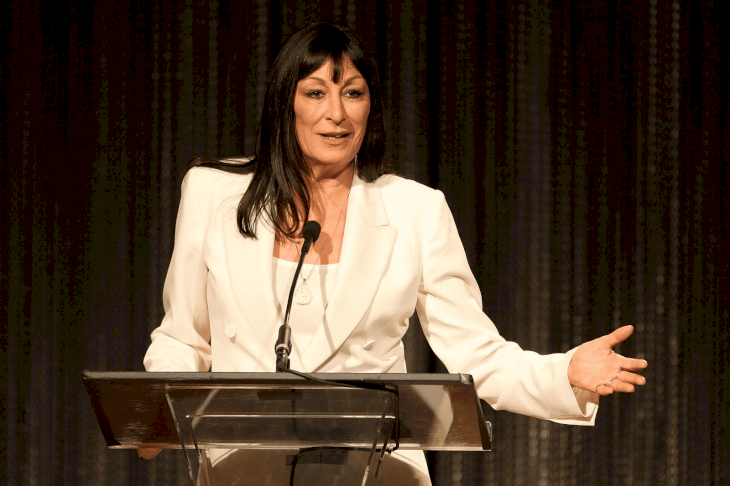 ---
WHY THEY NEVER GOT MARRIED 
Of course, the idea of marriage did come up throughout their 17-year relationship but it just never happened. Jack explained, "I ask her to get married all the time. Sometimes she turns me down, sometimes she says yes." Anjelica claimed that it was always presented to her as a business transaction by his entourage which made it totally unflattering.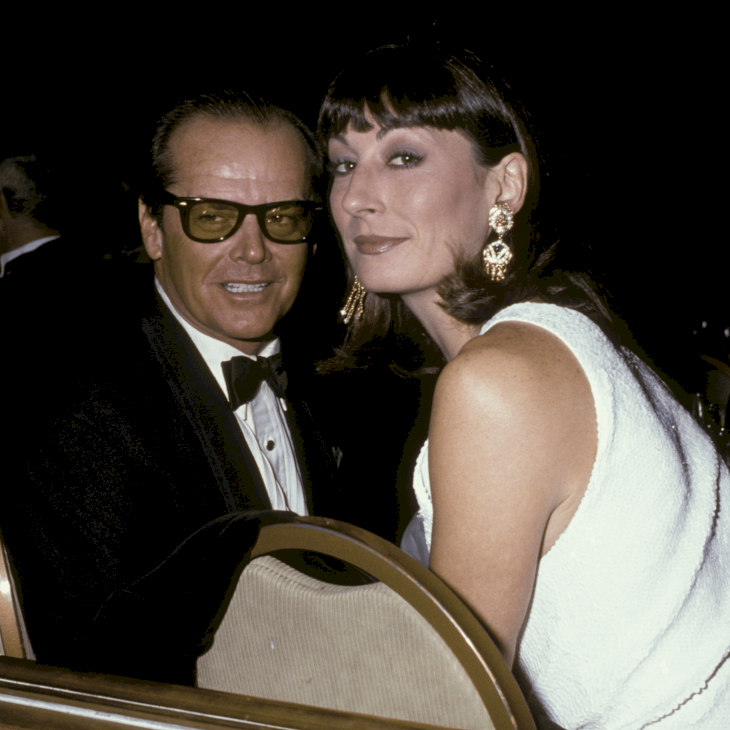 ---
The couple's relationship ended because of Jack's infidelity. Over the years, Huston was aware of her man's philandering ways but she looked the other way so long as it was discreet. The final straw came when he took her out for dinner and revealed that he and Rebecca Broussard were expecting the birth of his son Raymond.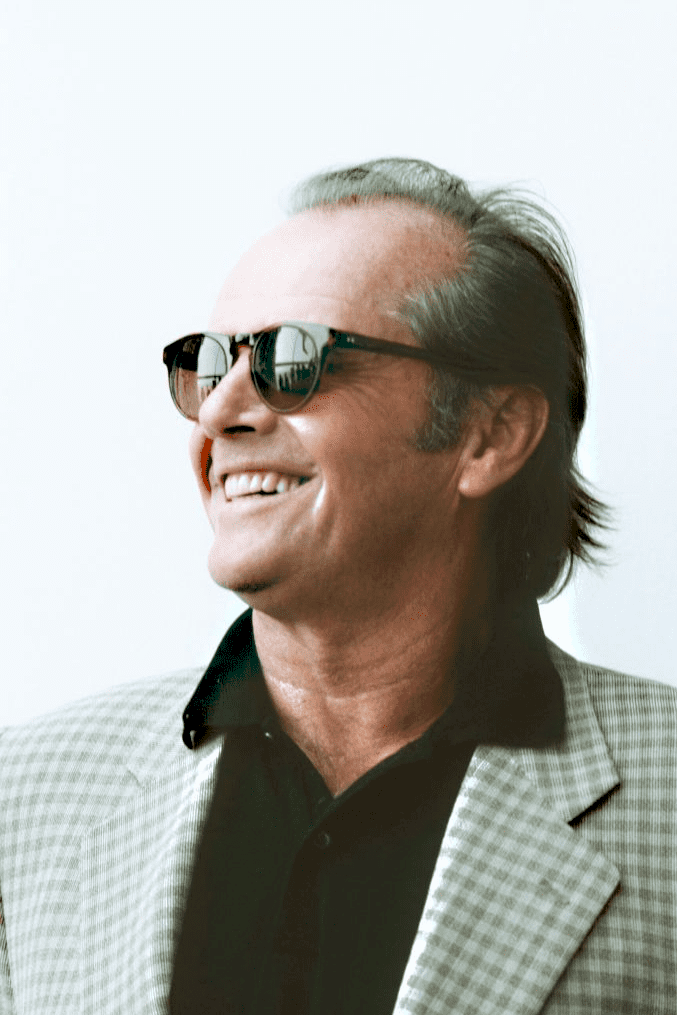 ---
THE FALLOUT 
"I knew having a child was a boon to my life, but I was in a wonderful relationship with Anjelica. It was as good as it gets. I immediately told her what was up, and she made the decision for us. Anjelica's first response was, 'You have to support this woman,' Jack explained. Her second response was to lash out at him in anger and frustration.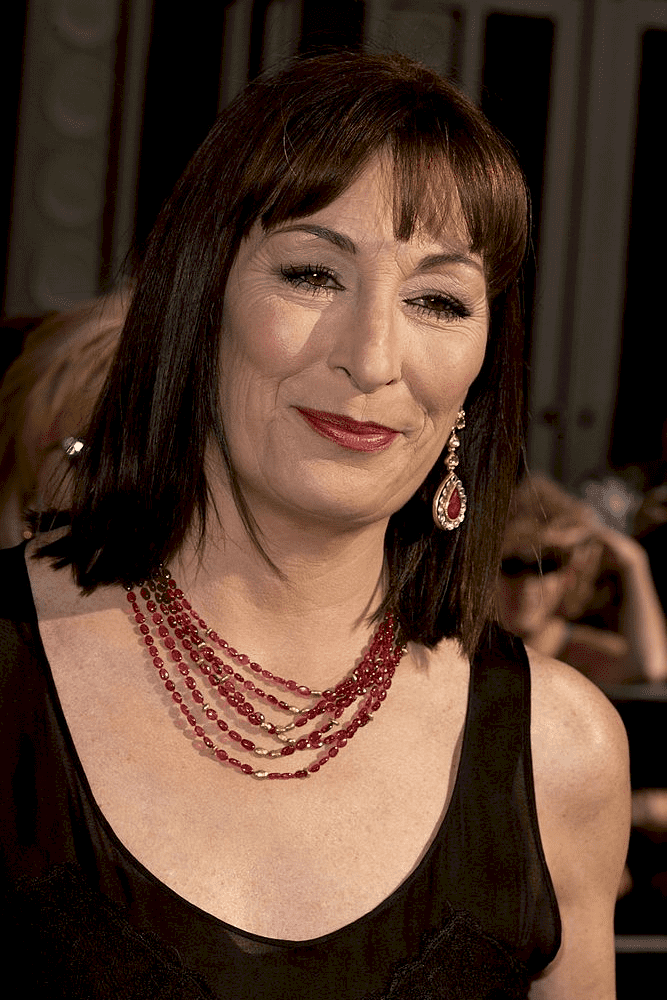 ---
In an effort to ease the situation, Nicholson reached out to Huston with a gift. He bought her a pearl-and-diamond bracelet that previously belonged to Ava Gardener, gifted to her by Frank Sinatra. Jack's card read, "These pearls from your swine. With happiest wishes for the holidays—Enjoy—Yr Jack."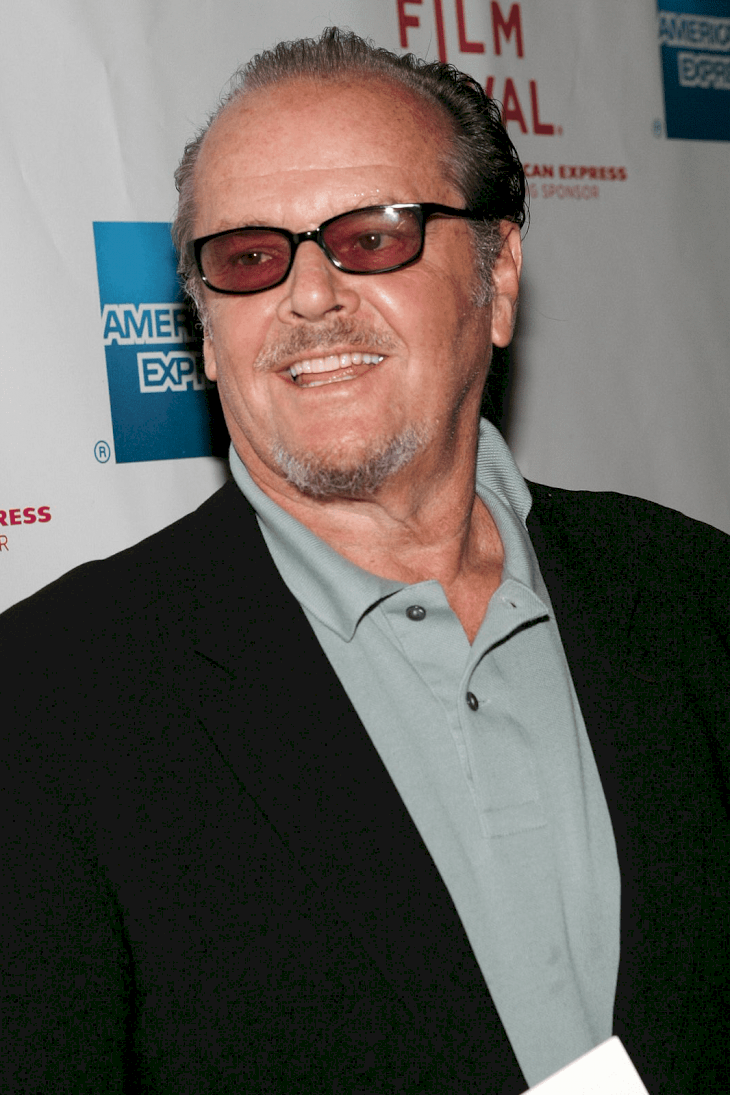 ---
REALITY KICKED IN 
Huston loved the gift but, she came to terms with the fact he wasn't the right man for her. "Totally charmed and furious, all of it. His signing, 'Your Jack,' was the one thing he never was. Charm is the worst. And you can't deny it, and you can't pretend that it's not there and it's not happening. It's a dangerous element, charm," Anjelica shared.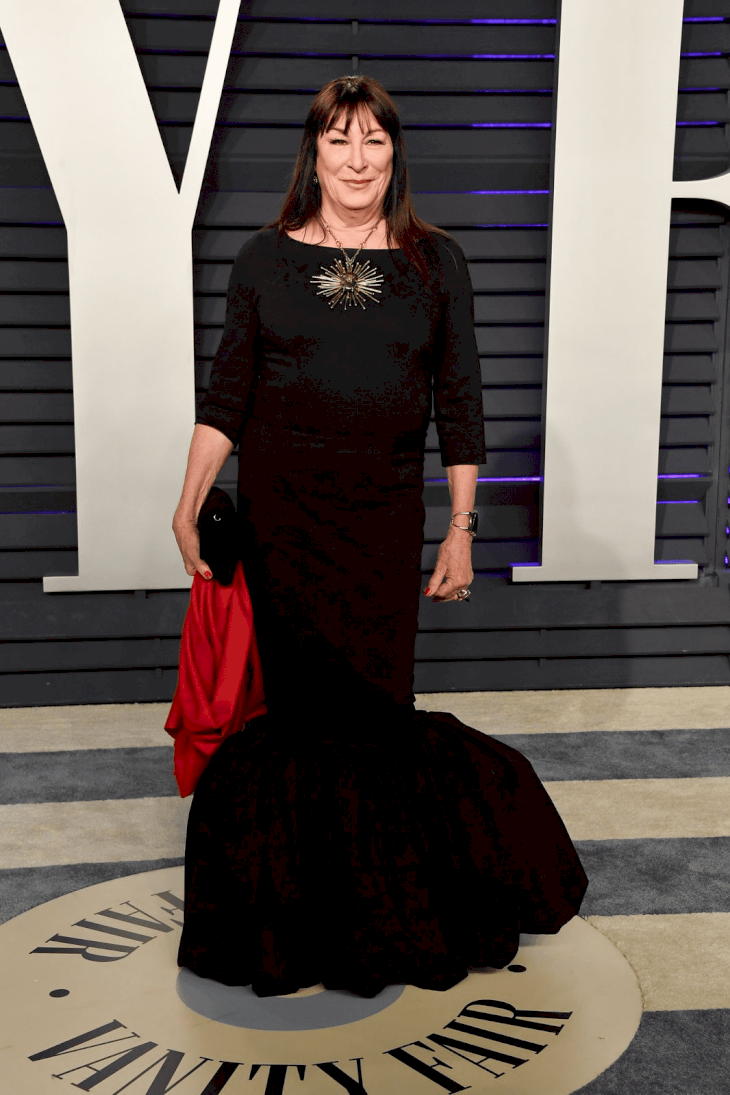 ---
SHORT-LIVED AFFAIR WITH WINNIE HOLLMAN
During the early 1980s, the actor had another relationship with the Danish supermodel Winnie Hollman. The two went on to share a daughter named Honey Hollman. She's been very private with her life but she has dabbled in acting, following in her legendary father's footsteps.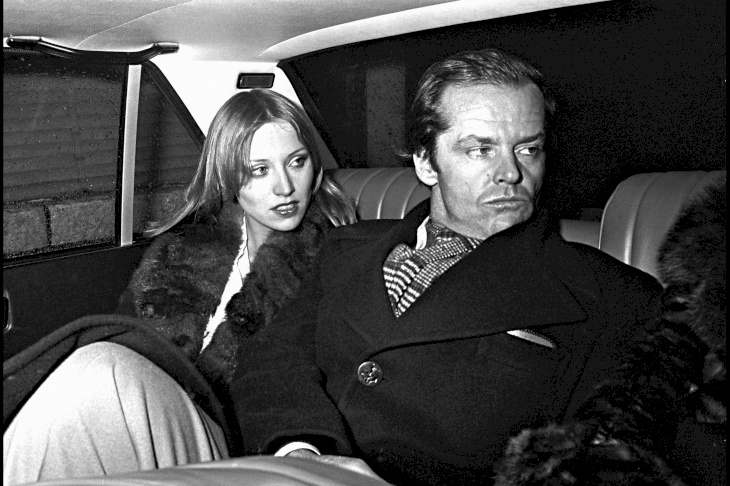 ---
THE AFFAIR THAT TURNED INTO A FAMILY
As we mentioned earlier, Nicholson's love child with actress Rebecca Broussard ended things between him and Huston. However, his relationship with Broussard was only just beginning. He and Broussard continued their relationship but Jack's player ways never died down.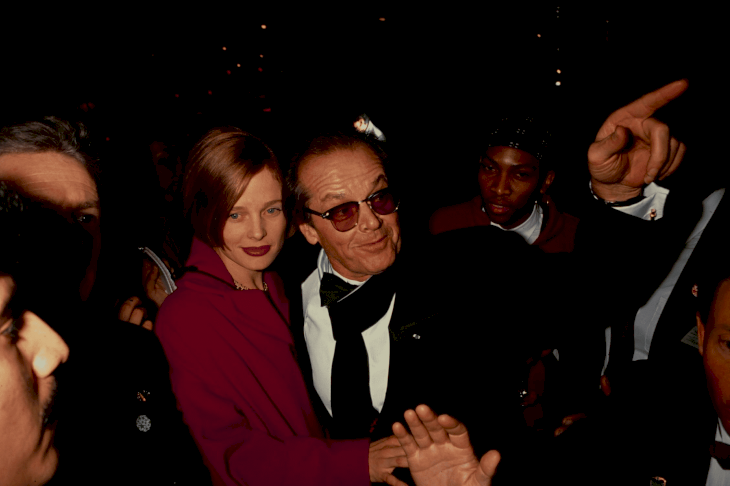 ---
Even with the birth of their second child Lorraine, the pair always lived separately. The actor has shared that he's "not good with cohabitation." When they reached the end of their romance, rumors began to circulate that Broussard had been seeing another actor. Nicholson has denied any knowledge of this man.
---
AMICABLE PARENTING
Despite their breakup, they also kept things cordial for the kids. In a 1994 interview, Nicholson said, "We have a relationship because of the children, but we have no other relationship." The actor has also always been a hands-on father to his children even though his relationships with the mothers did not last.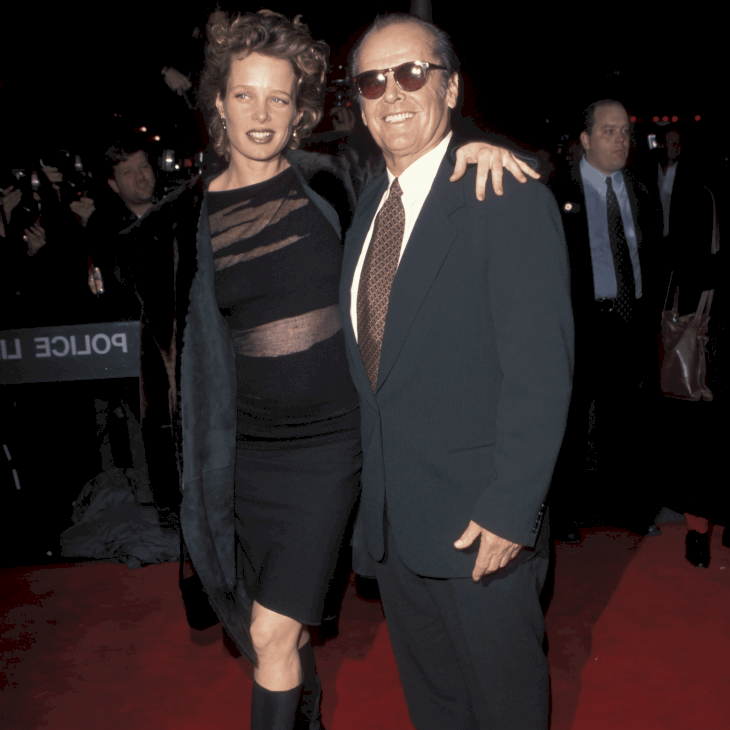 ---
JACK STOLE LARA FLYNN BOYLE'S HEART FROM DAVID SPADE 
According to Spade, in the 90s, Jack pulled the rug from right underneath him. When the comedic actor was on a night out with his then-girlfriend Lara Boyle, Nicholson took the chance to ask her out in front of him. Spade didn't defend his relationship with her and so she got mad at him.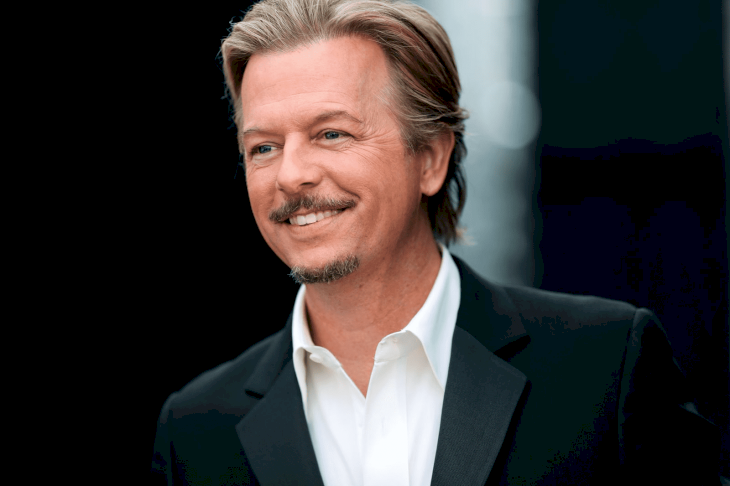 ---
HOW DAVID FOUND OUT ABOUT THE AFFAIR
But it seems she couldn't resist his charms. The pair's affair went public when the two got into a car accident. Boyle escaped from the sunroof screaming," I have a boyfriend! I can't be here!" Before you know it, the National Enquirer had gotten a hold of the story and that's how Spade found out. Crazy story! Lara and Jack went on to date for a year.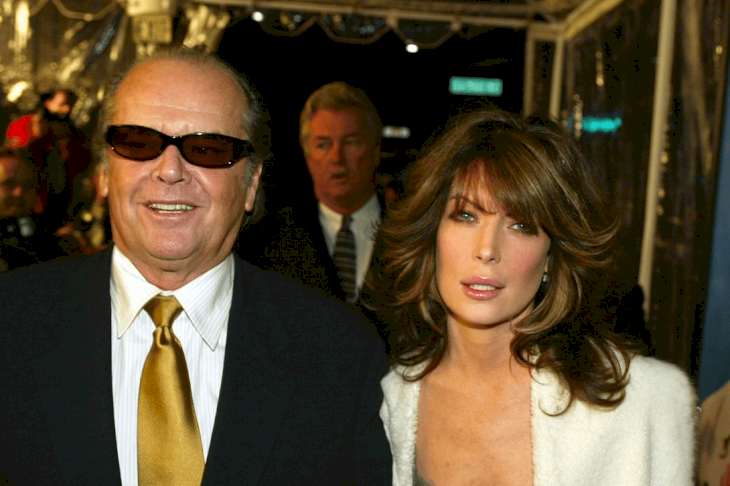 ---
JACK FEARS BEING ALONE 
After living the ultimate bachelor lifestyle, Nicolson has grown to appreciate the value of companionship in his senior years. "I would love that one last romance but I'm not very realistic about it happening. What I can't deny is my yearning," the actor confessed.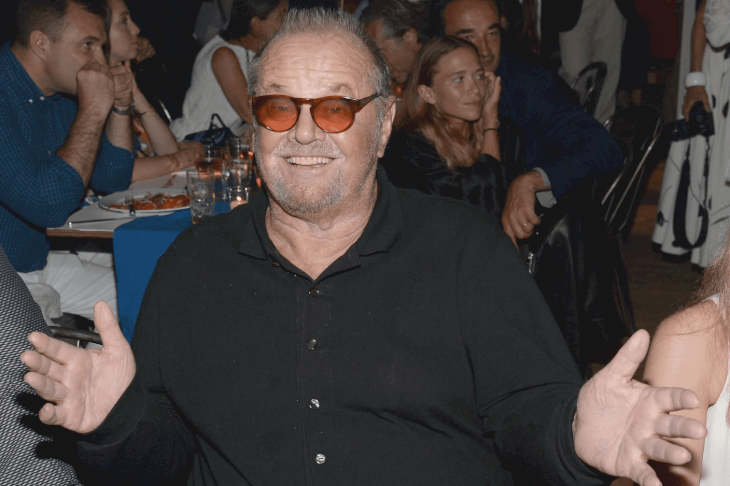 He admits that he's amassed all the success one could imagine but his most difficult trial to conquer has been the affairs of the heart. A source also shared that the actor lives in fear of dying alone. Only one thing has been able to get him by and that is the love of his children and grandchildren.