Mariah Carey's Journey to Fame and Love
Mariah Carey is a fantastic singer. Many of her songs became hits, and her albums topped the charts for weeks. It's impossible not to admire Mariah's voice and her manner of singing. It's evident that she deserved a flourishing career! But if you think that her life story has been free from troubles, you're mistaken.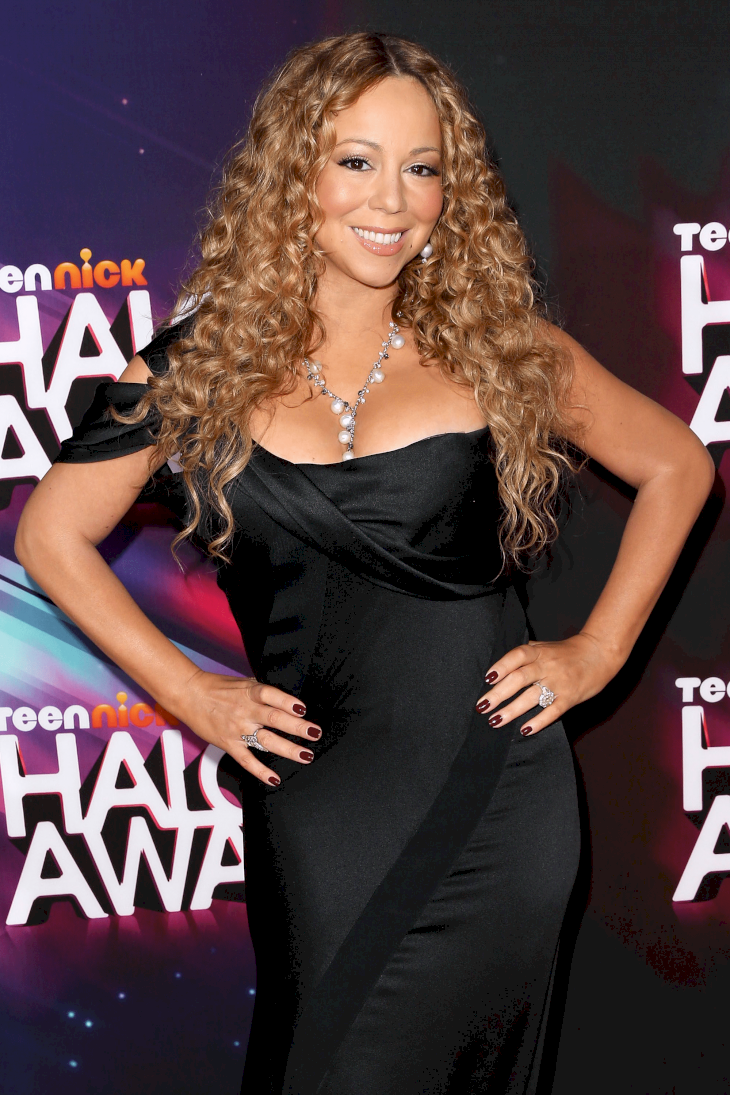 ---
What troubles did she have to face as a child? In what unconventional way did The Beatles influence her when she was an aspiring singer? And why did she decide to write her hard-hitting memoir? In a new memoir titled The Meaning of Mariah Carey, the singer revealed how much she had to go through. Find out all the most thrilling details about her life in this article.
---
HER PATH TO MUSIC
Mariah's family was troubled from the very beginning. Her mother was of Irish descent, and her family disowned her for marrying an African-American man. Mariah's parents got divorced when she was only three. To make a living, her mother often worked several jobs, and she had little to no contact with her father, so young Mariah spent a lot of time home alone.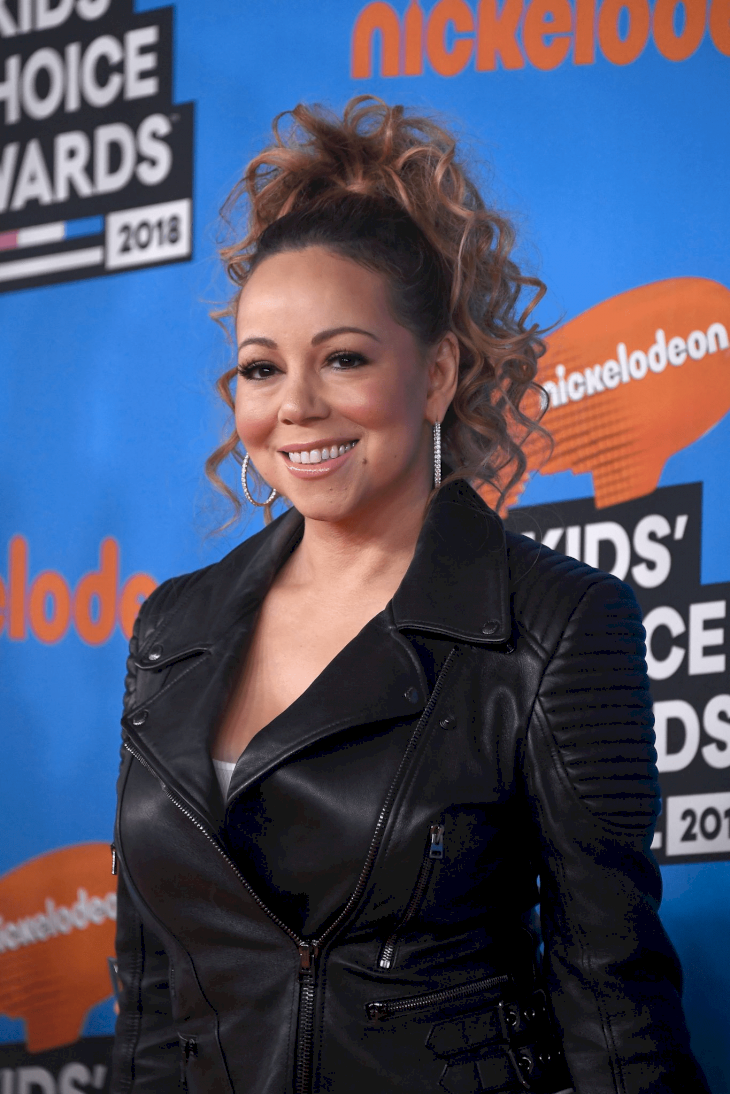 ---
Having pretty much nothing to do, she began singing at the age of three, trying to imitate Verdi's opera Rigoletto in Italian. Mariah's mother was a former opera singer and vocal coach, so, highly impressed with her skills, she encouraged her daughter to perform and trained her vocally. 
---
And yet, as Carey later admitted, she never pushed her to get into opera or, at least, to give an opera-like feel to her singing. When Mariah was only six, she performed in public for the first time, and, after that, she participated in many talent shows and folk music festivals. But if you think that her childhood was full of just singing, you're very mistaken!
---
TOUGH CHILDHOOD MADE HER STRONGER
Little Mariah encountered more troubles than you can ever imagine. In the memoir she released this September, Mariah recalled how her elder siblings affected her. Her brother was always violent and, according to the singer, living with him was similar to walking on eggshells. It taught her to feel when bad things were coming her way.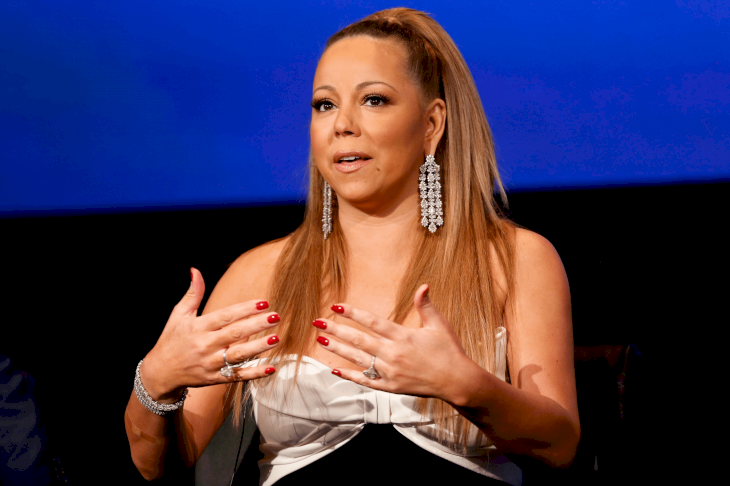 ---

"It's a scary thing, but you sense it, and you learn to navigate your behavior because of it," Carey recalled.
It's impossible to imagine how hard those times were for her, but these days the singer doesn't hold any grudges against her offenders, even though she doesn't communicate with her brother and sister anymore. "I forgive them," the singer explained to Vulture and added. "I am not trying to invite anyone to come hang out over here. I think they're very broken, and I feel sad for them."
---
As if her troubled siblings weren't enough to deal with, young Mariah also struggled with identity. But, despite all these troubles, Mariah always had the strength to go on. And, as she admitted, her childhood experiences made her who she is today – a strong woman who is ready to show others what she's worth.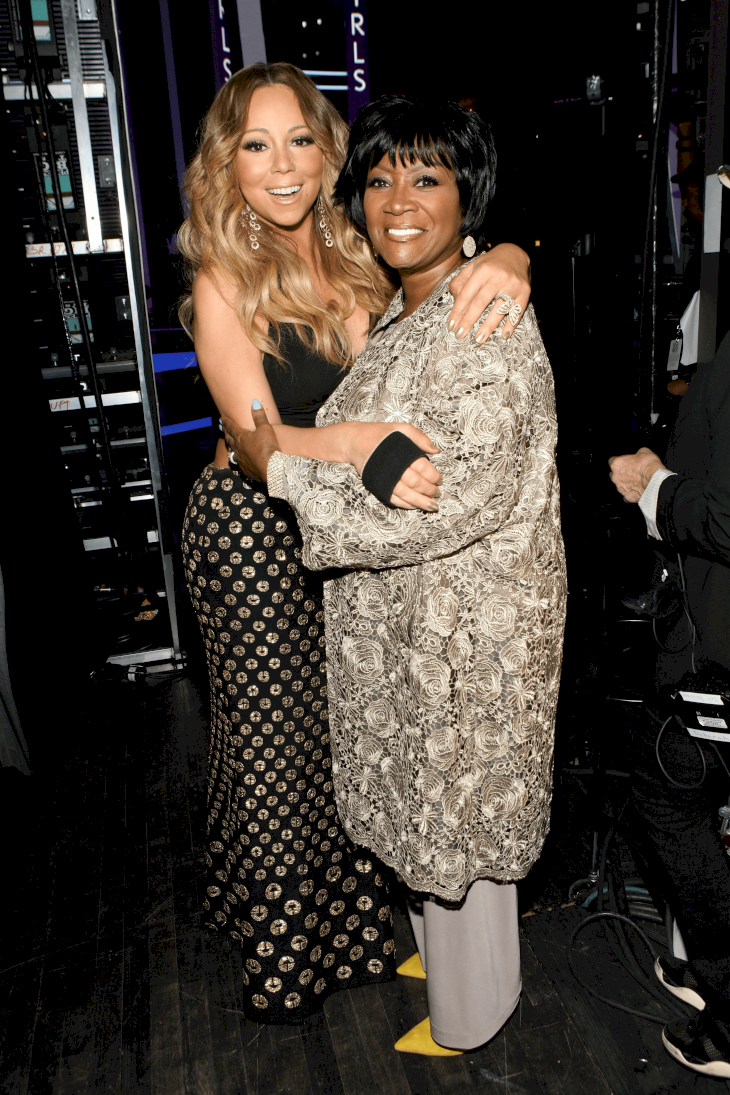 ---
THORNY ROAD TO FAME
Her mother's vocal lessons paid off, and soon enough, Mariah realized that she wanted the world to hear how good a singer she was. In pursuit of a musical career, she moved to Manhattan and rented a one-bedroom apartment with four other girls. To pay rent, she worked part-time jobs as a waitress and a coat check girl. 
---
Mariah didn't only like to sing, but she also wrote most of her songs by herself. When she was eighteen, she got a lucrative offer from a company that wanted to pay her five thousand dollars to buy her music. But Carey refused. Not just because she wanted to sing her songs herself.
---
After watching a documentary about The Beatles and learning that they didn't have complete ownership of their songs, she also wanted to preserve all the rights to her music. "I knew not to give away all my publishing," the singer explained. So yeah, usually, musicians look to The Beatles for musical inspiration, but Mariah looked to them for business advice.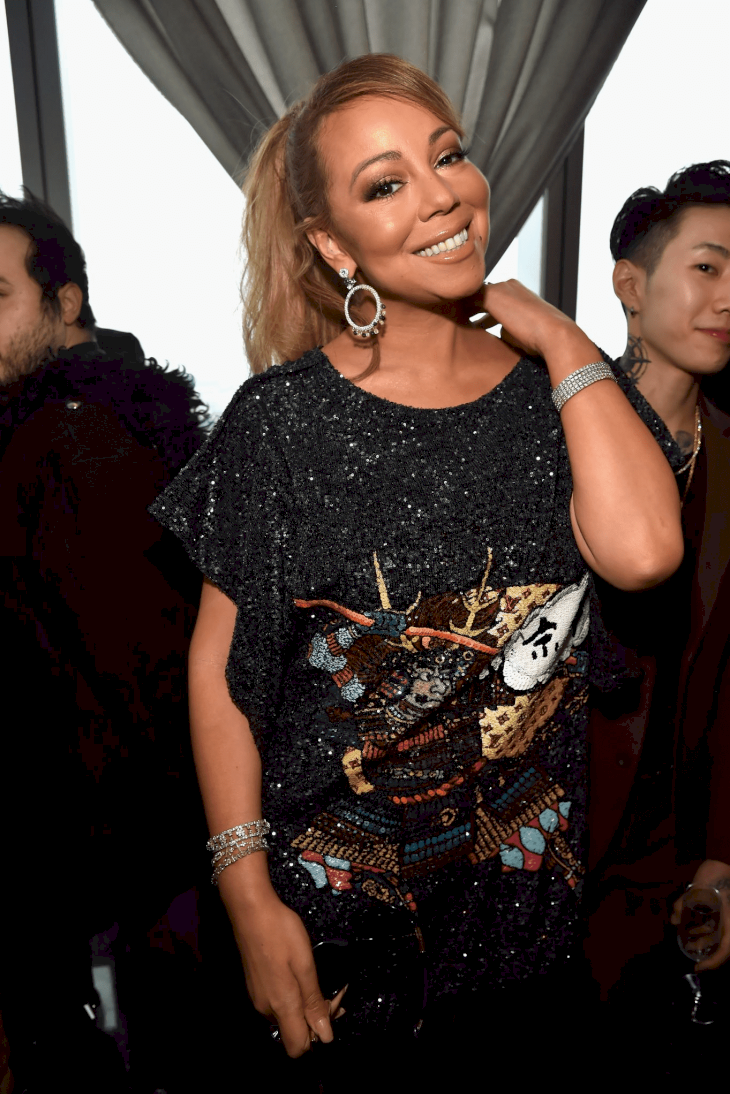 ---
THE CINDERELLA STORY
For a while, the aspiring singer kept on recording and offering her demo tapes to record companies. Carey's patience paid off when, a year after moving to Manhattan, she landed a job as a back-up singer for Puerto Rican freestyle singer Brenda K. Starr. 
---
Soon afterward, at a party that Brenda took her to, Mariah ran into Tommy Mottola, the head of Columbia Records, and gave her tape to him. Mottola decided to listen to it on the way home, and, as soon as he heard Mariah's charming voice, he turned around to go back to the party and find her.
---
As he later recalled in his memoir, he thought that it was the best voice he'd ever heard in his life! But, unfortunately, Mariah had already left by then, so he spent the following two weeks searching for her. It all kinda has real-life Cinderella story vibes, right? 
---
Mottola signed Mariah to Columbia and made her the studio's leading female artist, in competition to Whitney Houston and Madonna, who worked with other record companies. Carey's debut album, titled Mariah Carey, topped the Billboard 200 for eleven weeks and immediately brought her two Grammys. Most of her subsequent works were also successful.
---
'ALL I WANT FOR CHRISTMAS…'
Critics admired her perfect pitch and 5-octave vocal range, and her albums continued to top the charts. Her Merry Christmas album, for example, became the best-selling Christmas album of all time, and her song All I Want for Christmas Is You was named a modern addition to the holiday canon. As the singer later revealed to Variety, the album came from her immense childhood love for the holiday.
---

"When I was little ... I always wanted Christmas to be perfect and so special," the singer said, adding that her siblings would usually ruin it for her.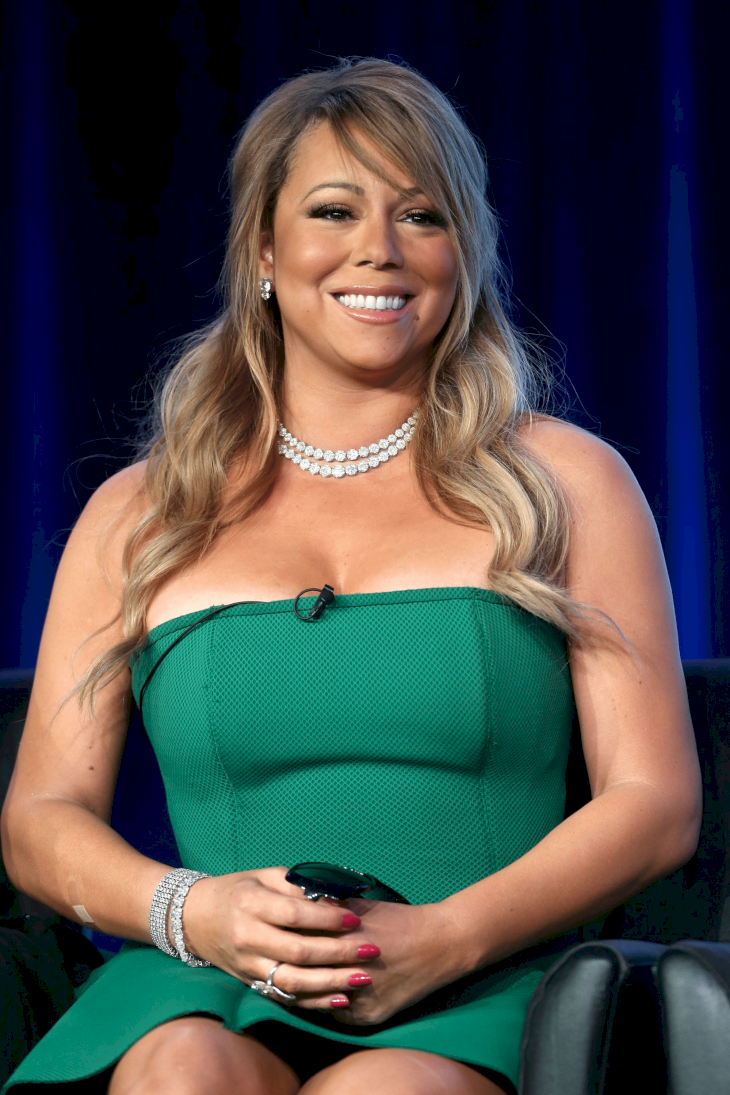 ---
But these days, no one can take Mariah's Christmas cheer away from her! That's how she became the extremely successful singer who's managed to release one hit album after another and gained a net worth of 320 million dollars! But, as it usually happens, money and fame didn't bring Mariah happiness and her personal life was still full of troubles.
---
MARRIAGE WHICH ENDED IN A NIGHTMARE 
Carey's contract with Columbia Records made her famous and brought her together with the man who became her first husband. It was Tommy Mottola, the head of Columbia Records and the same man who gave her a chance to become an international star.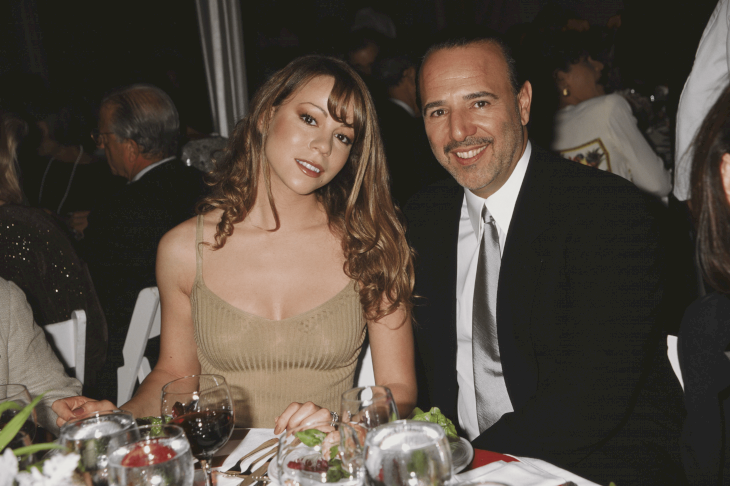 ---
You might think that he believed in her so much that he wanted her to not only be famous but also happy in her personal life. But… What looked like a fairytale romance in the beginning gradually turned into a nightmare. In fact, quite a few people warned them against getting married from the very beginning.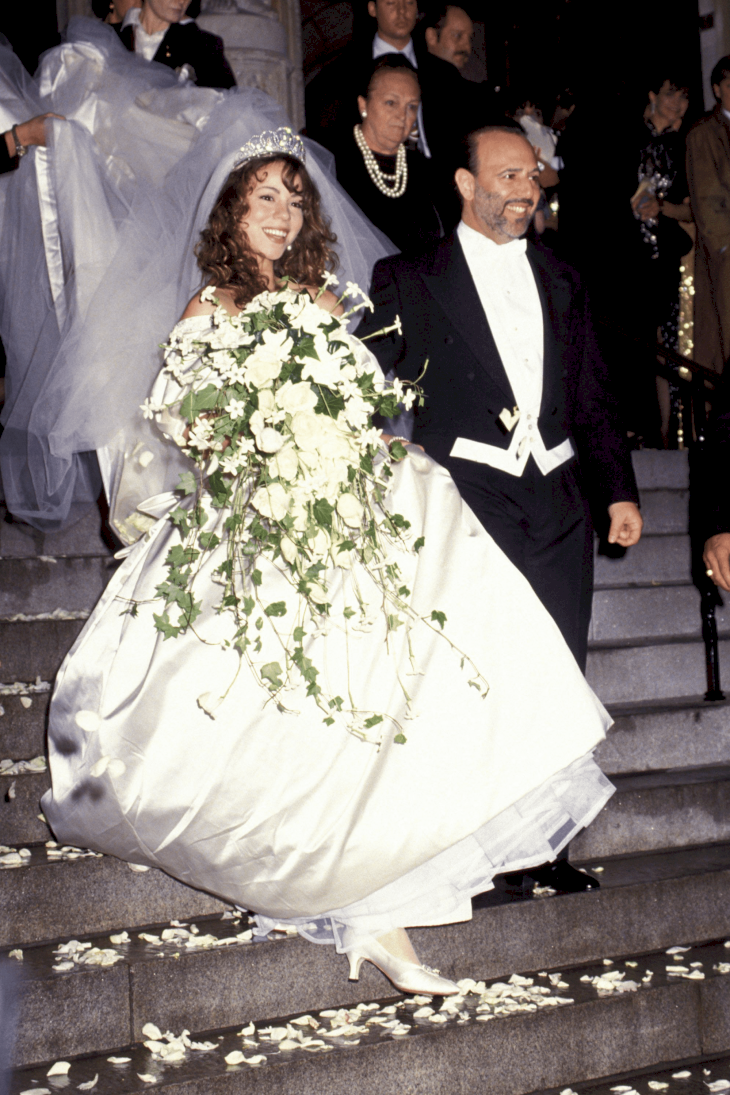 ---
First of all, their 20-year age gap seemed to be way too much, and secondly, Mottola already had a wife and two kids before he met Mariah. But the couple didn't listen. And problems began as soon as they got married. Tommy turned out to be an excessively controlling man - to the point that Mariah had to ask permission to leave the house.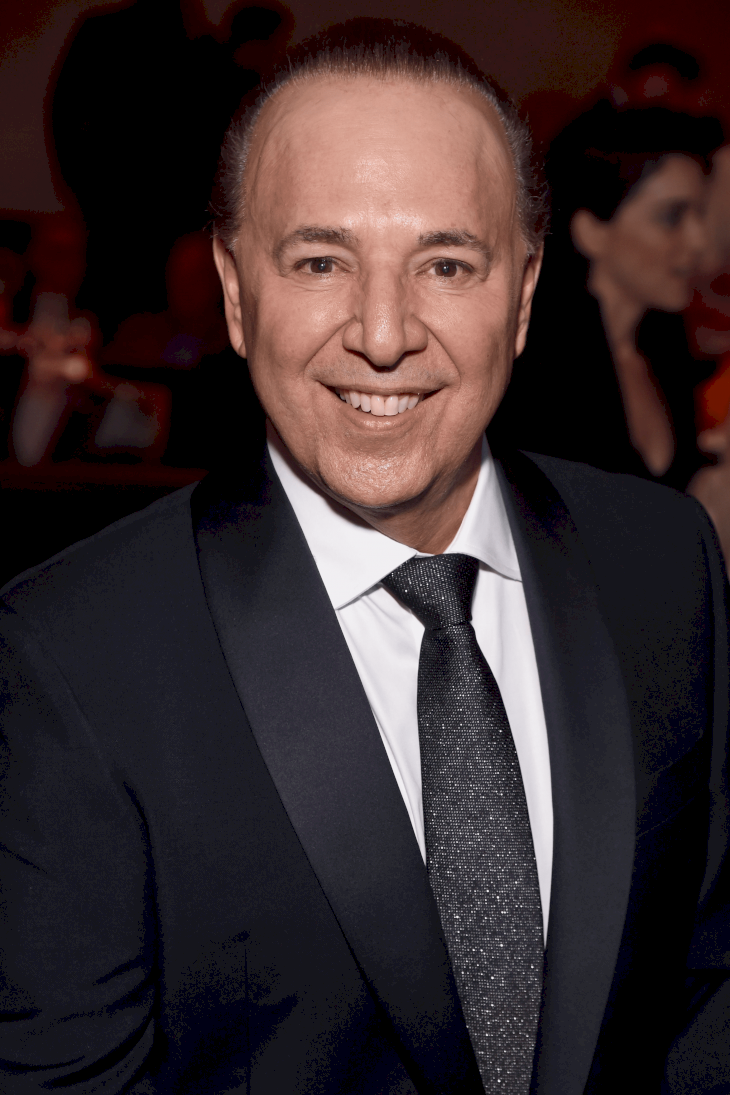 ---

"There was a conscious effort to keep me as this all-American, whatever that means, girl. It was very ­controlled. There was no freedom for me as a human being. It was almost like being a prisoner," the singer told Cosmopolitan.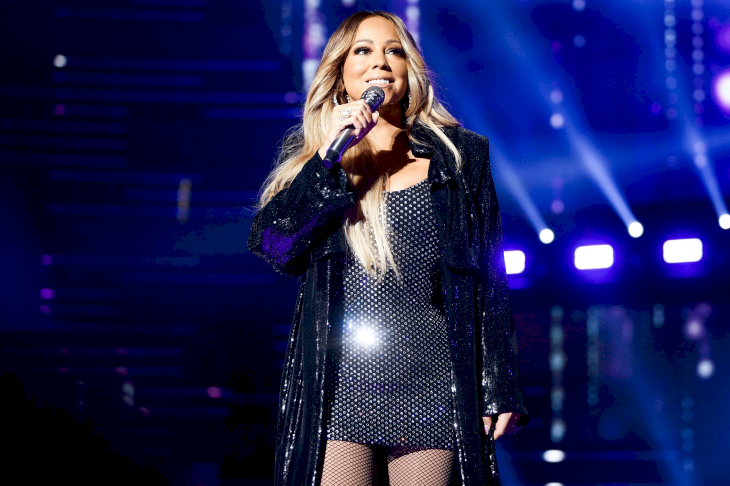 ---
In another interview, she even recalled that she felt like Rapunzel in a castle. One day, Mariah realized that she couldn't handle it anymore, and they got divorced after five years of marriage. Although it happened back in 1997, Carey revealed that it still haunts her to this day.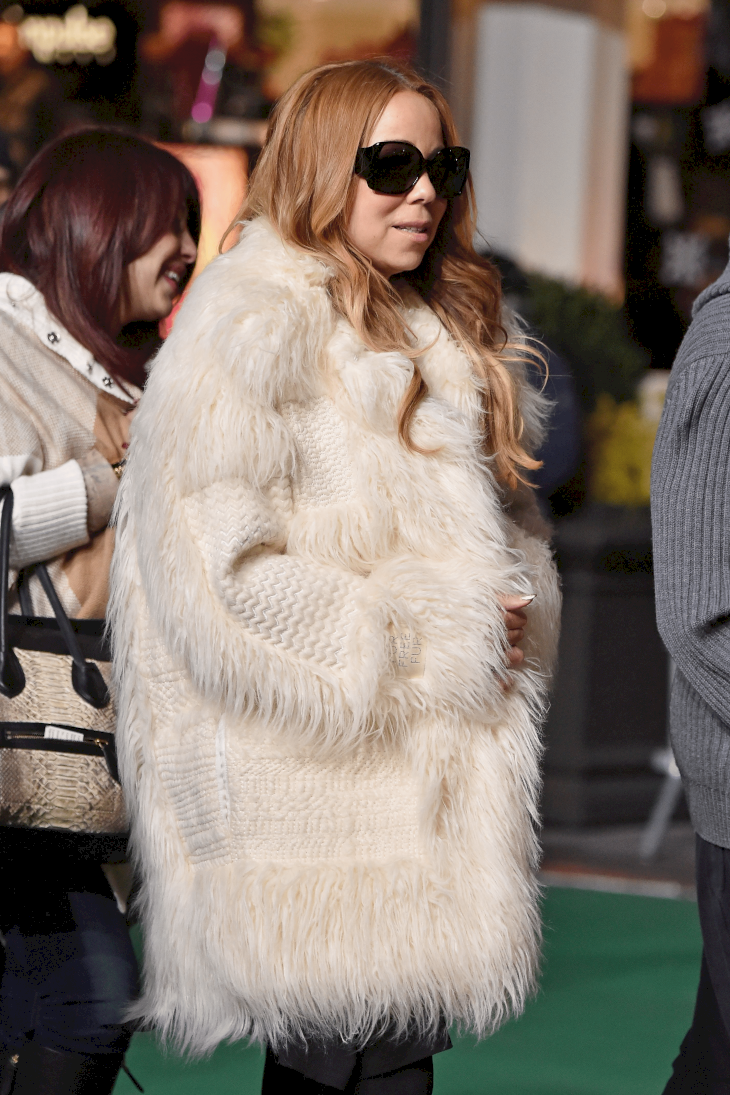 ---

"That relationship shaped who I am," the singer said. "It beyond shaped me. I still have nightmares about it."