Inside Bruce Springsteen's Legendary Life & Love Story
The American singer-songwriter, Bruce Springsteen has been riding on his wave of fame since the 70s and the 71-year-old is still relevant today. Why? Well, a documentary about his long-awaited album is coming to Apple TV+ on October 23! Let's find out about the icon's unbelievable life and love story in preparation for his new music, "Letters To You".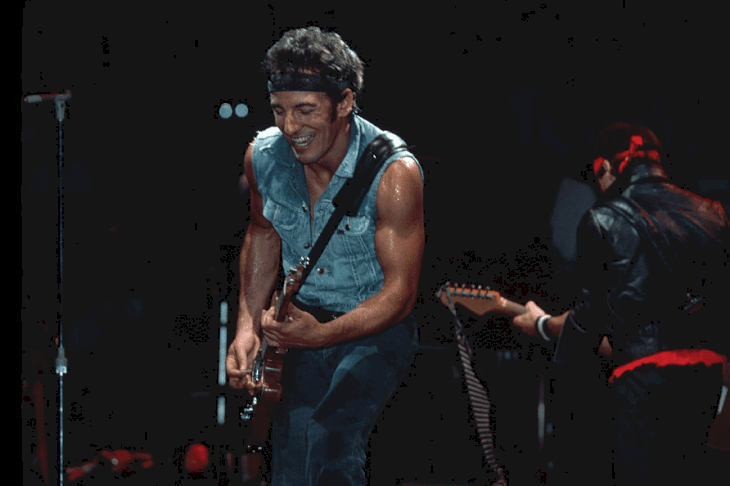 ---
MEET THE SCHOOL TROUBLE MAKER 
'Born In The USA' on September 23, 1949, Bruce Frederick Joseph Springsteen may be a world-famous singer now, but there was a time when the naughty bloke was almost expelled from his school! He adored spending time with his grandfather and didn't care much for school, fortunately, he would find his true path in life; music.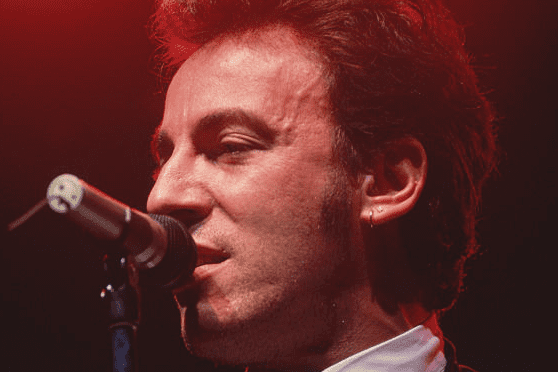 ---
SPRINGSTEEN'S DATING HISTORY
Bruce Springsteen had the looks and the talents to make him the ultimate charmer. This is why it is pretty unsurprising that the musician had a very colorful dating history. One of the first ladies linked to him was actress Joyce Hyser who he was paired with for about four years back in the eighties.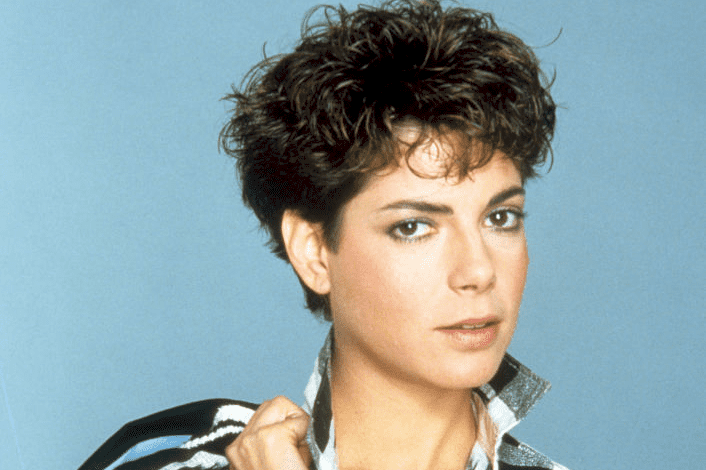 ---
Next, he moved on to other women like the photographer Lynn Goldsmith and the stunning model Karen Darvin. But who would be the ones to tame this songbird's heart and tie the knot? Well, mister Springsteen has actually stood down by the altar more than once!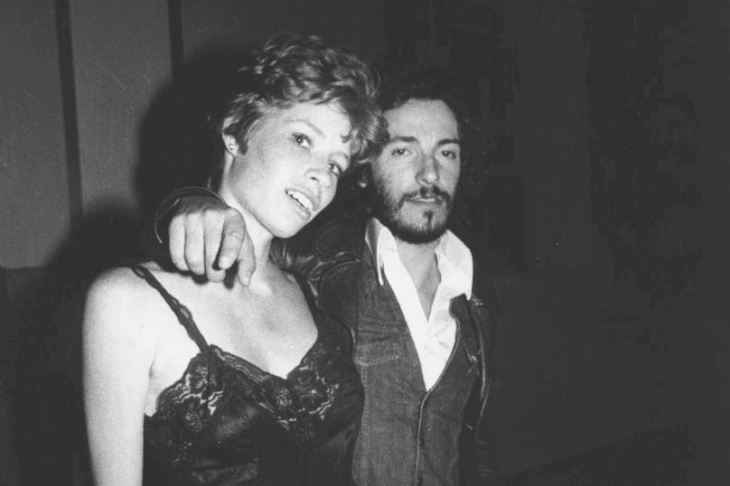 ---
WIFE NUMBER ONE
The actress, Julianne Phillips was lucky enough to match with Bruce Springsteen, and eventually, they wed on May 13, 1985. For the aspiring model and actress, her nuptials with Bruce attracted much attention opened many doors for her. However, this would all come to an end with their split in 1989.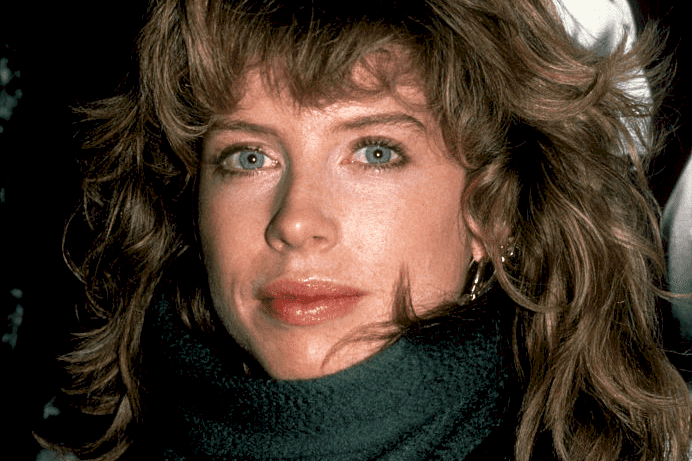 ---
WIFE NUMBER TWO: THE LOVE OF HIS LIFE
The end of one marriage opened up the path to a different love story. This time, Bruce Springsteen met a woman that would be the real love of his life. The gorgeous Patti Scialfa walked into his world three decades ago and the pair are still going strong to this very day!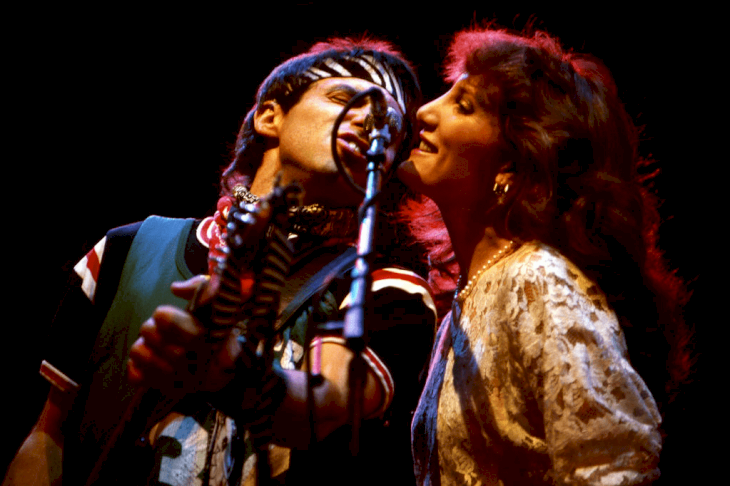 ---
THEIR LONG-LASTING UNION 
So, how did they do it? Well, it started back at the beginning of the Patti and Bruce story. This partnership was always meant to be ... From the very first time their eyes locked in 1984 at a Jersey bar, there was chemistry. It is this connection that has kept them together all these years. From his backup singer to his wife, that was the journey Patti took! 
---
Their flirtation began when Bruce said something quirky to Patti. She explained the story as follows, "I was wearing some kind of pastel kind of ribbony top, and Bruce goes, 'Maybe you should wear something not as pretty.' What a sweet memory these love birds have.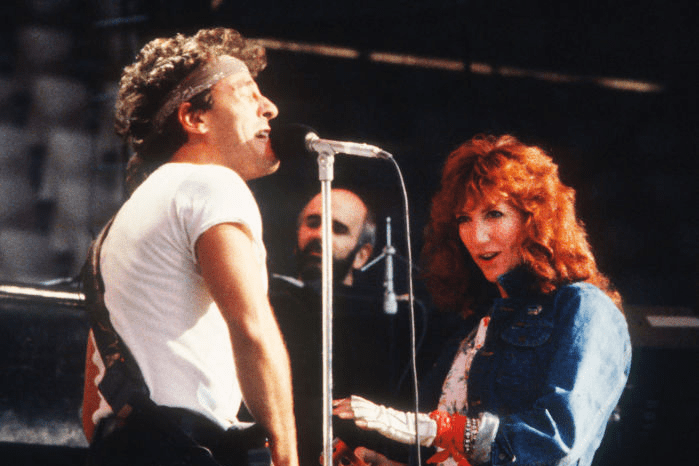 ---
HOW PATTI HELPED BRUCE THROUGH THE TOUGH TIMES
In 2016, the singer shared candidly about some of his mental health struggles. He stated that it was Patti who helped him through it all. Bruce expressed, "She was stable enough and strong enough and she brought a lot of love, you know, so those were very healing things over a long period of time."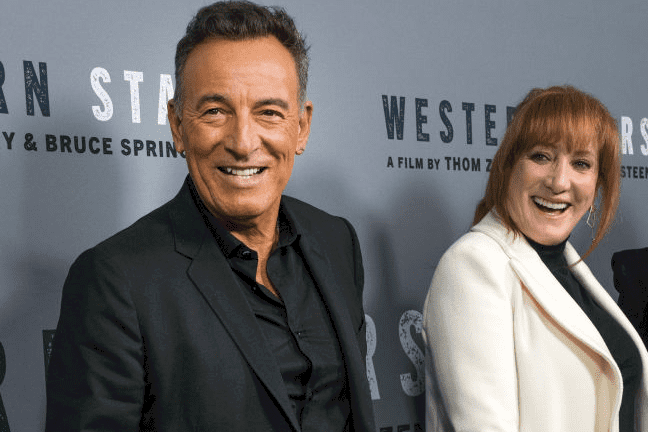 ---
THEY WERE ALWAYS MEANT TO BE
Patti's art teacher, Curtis K. Smith shared just how amazing the couple's bond was. He explained, "Patti's been in love with Bruce for as long as I can remember. We'd always heard this and that about Patti and Bruce from [her brother] Michael. It wasn't a big surprise around here when it finally came into the open."
---
HIS 'LOVE LETTER' TO PATTI
The phenomenal Western Stars is a "love letter" Bruce created for Patti. This 19th studio album and concert film, are music and love for her, how sweet?! The singer expressed, "We're always trying to find somebody whose broken pieces fit with our broken pieces, and something whole emerges."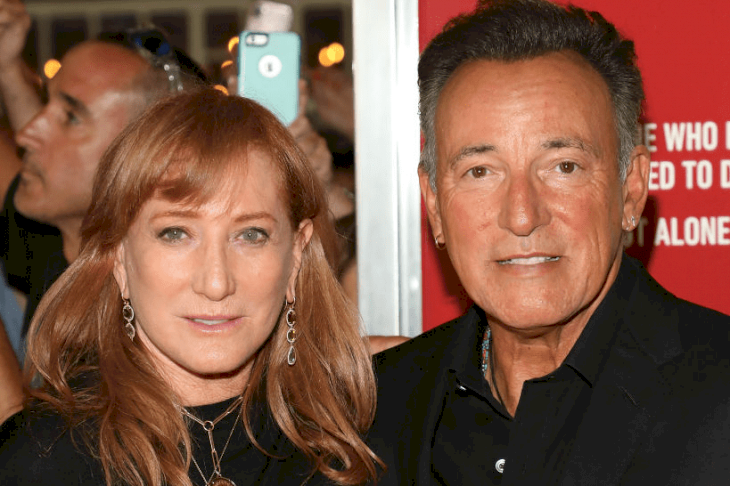 ---
Bruce then continued to explain how his music "repairs." He said, "I think you can't have deep experience without error, mistakes, pain. That's all just a part of human existence. So what does art do and music? Music is — it's a repair shop." That is one of the main things Bruce hopes his music will bring, lots of healing. 
---
BRUCE IS STILL ROCKING IT AT 71
He might be over 70, but this rocker shows no signs of slowing down. With a career that is still active and the voice to match, fans of the legend are glad to see him doing his thing all these years later. In a recent post by Patti, she wished her hubby a very happy birthday in a difficult 2020. 
The post features Bruce and Patti as she kisses his cheek alongside a delicious chocolate cake. The caption read, happy birthday baby - quiet day with family, celebrating and distancing. Not always an easy thing to do but we prevailed!!"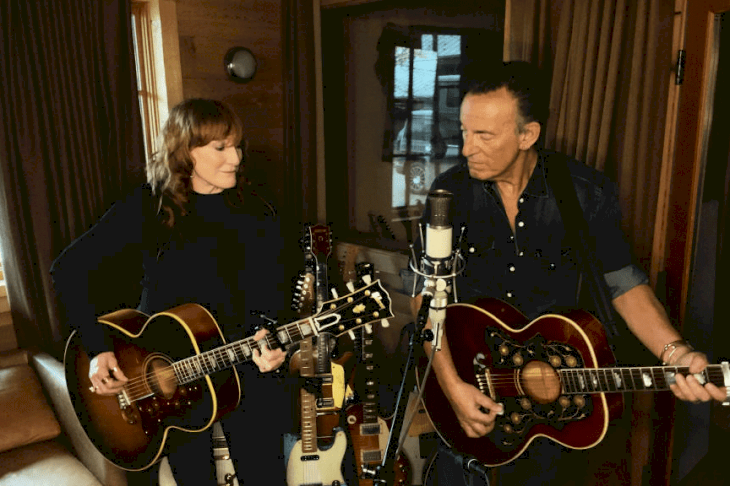 ---
WHAT THE KIDS THINK OF THE LOVE BETWEEN THEIR PARENTS
Patti and Bruce are more in love than ever. The happy couple is never shy to show off some PDA (Public Displays of Affection) but this might not be their kids fave thing ... She shared, "They say, 'Please don't do that in front of us. I said, 'Hey, you're going to be happy one day when you look back and know your parents really loved each other.'"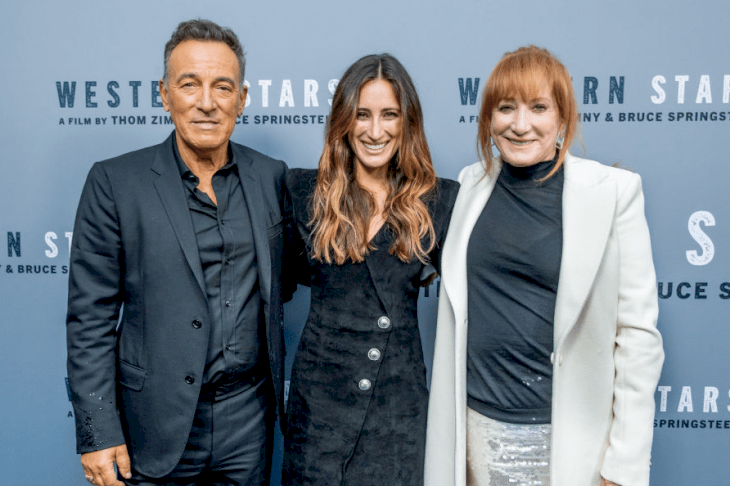 ---
THE SPRINGSTEEN KIDS ARE NOT INTERESTED IN THEIR FATHER'S MUSIC
Bruce explained that his children don't care much for his music ... He expressed,  "We had our kids late, I was 40 when our first son was born, and they showed a healthy disinterest in our work over all the years. They had their own musical heroes." It is interesting to think that his kids are not the greatest fans of his music but then again, they grew up at a different time.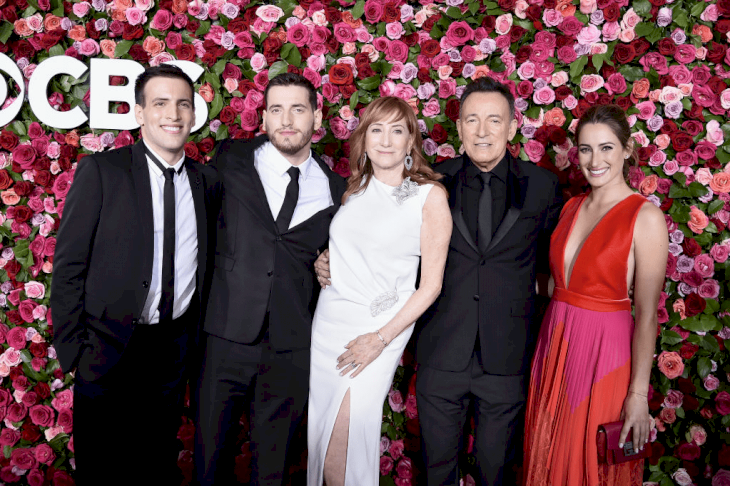 ---
MEET THE SPRINGSTEEN KIDS 
Imagine having Bruce Springsteen as your dad?! Well, Evan James Springsteen, Jessica Rae Springsteen, Samuel Ryan Springsteen have that honor. Evan, who is the eldest, takes after his musical parents and has even performed alongside his beloved father.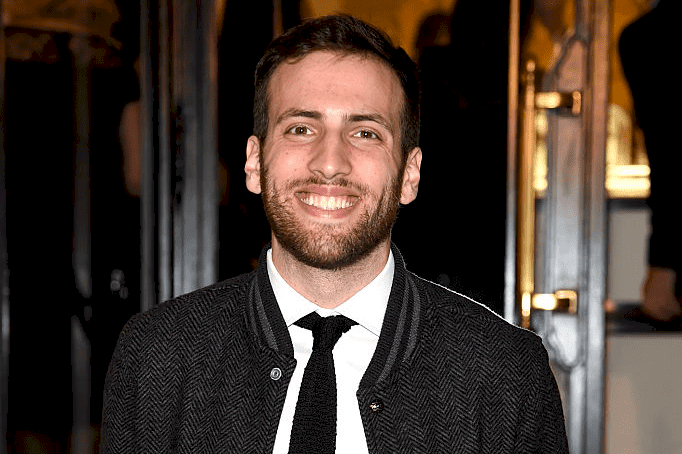 ---
THE ONLY SPRINGSTEEN DAUGHTER 
While the only girl child of Bruce is not into music, she does have her own impressive endeavors. Jessica Rae is an equestrian star. She represented America at the 2012 Olympics and later went on to win the American Gold Cup in 2014. Her parents must have been super proud! 
---
One of her latest posts on Instagram encapsulates her love for horses as she poses with a horse and a puppy stating "Favorite pastime". She is passionate about them and also keeps a close bond with her famous parents. The stunning woman is now carving out her own path and the world is limitless for her, that's for sure! 
---
SAM SPRINGSTEEN: THE YOUNGEST OF THE BUNCH
Sam Springsteen is a growing member of the family and his career path will make any parents gleam with pride. Sam is a firefighter! His mother called him a "braveheart" and certainly gushes over her youngest son. The man inherited his dad's great rugged looks and we can't wait to see what his bright future holds. 
---
BRUCE GETS HIS OWN TWITTER EMOJI
One of the latest Bruce Springsteen trends comes thanks to Twitter. The star gained his very own emoji ahead of the upcoming album. If you Tweet a message with the hashtag #Springsteen, it will automatically get an emoji of the singer with his hand over his head and a guitar around his shoulders! What a special little detail in the lead up to his new music. 
New album #LetterToYou featuring the E Street Band coming October 23. Pre-order the album and watch the in-studio video for "Letter To You" now: https://t.co/nIvpYiMrfk pic.twitter.com/cIi4zaJ8Kz

— Bruce Springsteen (@springsteen) September 10, 2020
---
THE SPRINGSTEEN CAR COLLECTION 
If there is one thing Bruce Springsteen loves, it is his cars. The musician may not always have had the means to purchase this dream, but after his massive fame, he can certainly now enjoy this hobby. A few of the cars in his collection include a Chevrolet Bel Air Convertible, Chevrolet Z28 Camaro, Ford F100 Pick-Up Truck, and a Ford XL Convertible to name a few. 
---
But the value in these cars does not lie in their price tag but more in their sentimentality. As Bruce said, "I'd never owned a new car in my life. For that matter, I'd never spent $10,000 on myself. Still, I bit the bullet, rode down to the dealer, and drove away in a 1982 Chevy Z28 Camaro." 
---
LOOK OUT APPLE TV, HERE COMES BRUCE 
In even more exciting news, fans of The Boss can watch a new documentary soon. It will feature his new music and delve into the musician's concert experiences. Billboard reports that we will also get "full performances from the E Street Band, in-studio footage, never-before-seen archival video, and the rock icon taking fans on a deeper dive into the making of Letter to You."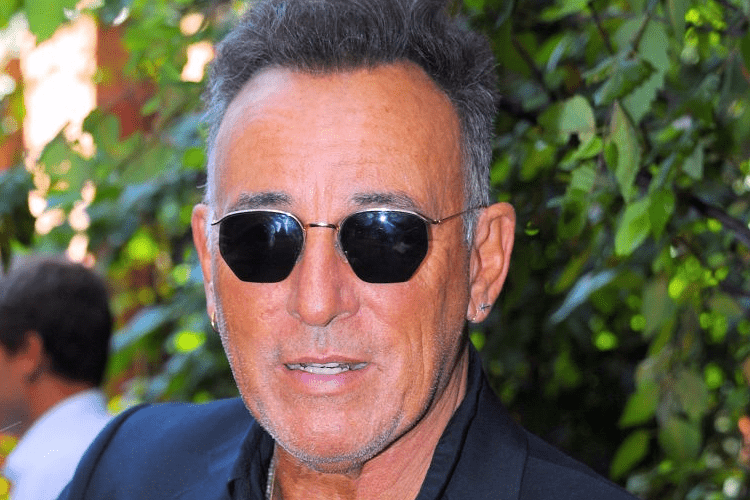 ---
How exciting! We certainly cannot wait for this, in addition to the 10 original songs that will also be making their way to us. The 20th studio release has been called a "rock album fueled by the band's heart-stopping, house-rocking signature sound." This sounds perfect for all of us Springsteen fans!