'Charmed' Show Facts
The beloved series, Charmed which ran from 1998-2006, gained a massive following back in the day, and now, the cast is making waves again! With a CW reboot featuring new actresses, some scandals from the show's past have come back into the light, including a few new feuds ... So, stay tuned for the drama!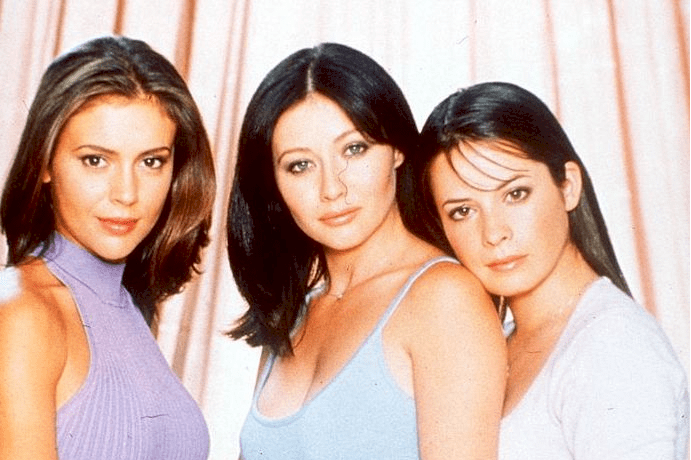 ---
CHARMED: THE MUST WATCH SERIES
Charmed premiered back in the late 90s and grew into an overnight success. With a cast of fiery women, the magic on our screens was undeniable. Despite its final episode in 2006, for the fandom of series lovers, the original Charmed will never end. Many of the actresses have gone on to become household names in other spheres, let's have a look!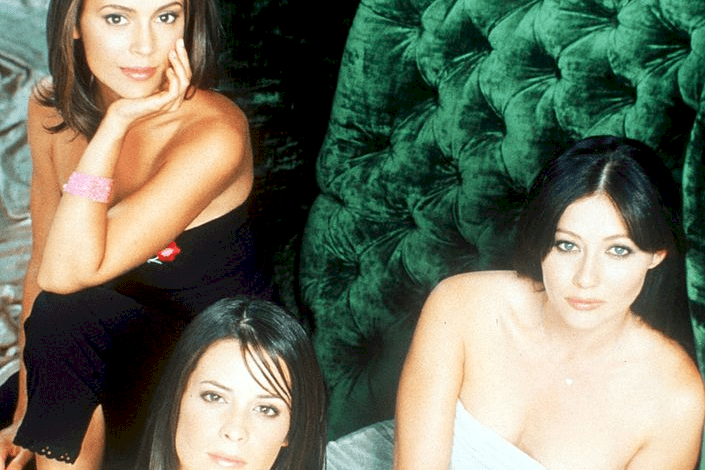 ---
HOLLY MARIE COMBS AS PIPER HALLIWELL 
Holly Marie Combs played one of the main sisters, Piper Halliwell. The star knew fellow actress, Shannen Doherty for three years before so it was always a ball being on set together. She has previously starred in Picket Fences and after Charmed, her name was cemented in the industry. From 2010, Holly became a regular on the hit show, Pretty Little Liars.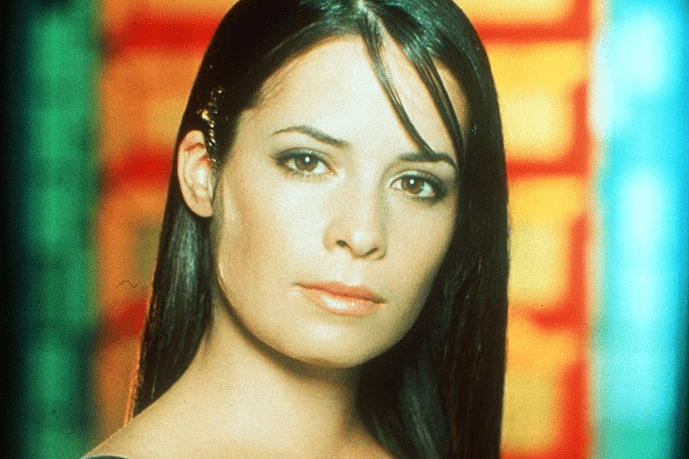 In her personal life, she started dating restaurateur Mike Ryan in 2016. Their love continued to blossom and in 2019, the duo said their "I Dos" in a lovely outdoor ceremony. These days Holly spends her time active on social media and she also appeared on Off the Map with Shannen & Holly a few years ago. 
---
ALYSSA MILANO AS PHOEBE HALLIWELL
The beloved, Alyssa Milano took on the role of Phoebe Halliwell and she certainly did it justice. As a sought after actress, her fame from Who's the Boss and Melrose Place gained her this amazing role. As the youngest Charmed sister, we enjoyed seeing her perfect her craft every week.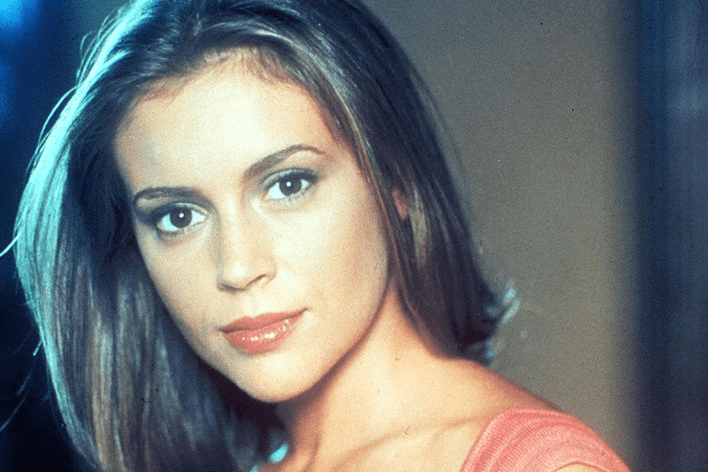 Milano and her on-screen sister, Shannen Doherty were not besties. This caused some serious drama which we will touch on later ...  Post-Charmed, Milano was cast in a string of movie and TV roles. You may recognize her from Grey's Anatomy and the Wet Hot American Summer reboot.
---
ROSE MCGOWAN AS PAIGE MATTHEWS 
Rose McGowan aka our Paige Matthews for Charmed has come a long way since she flew onto the scene. As a long-lost sibling, Paige held her own on the series for sure. She was also in the news often thanks to her relationship with the eerie rocker Marilyn Manson.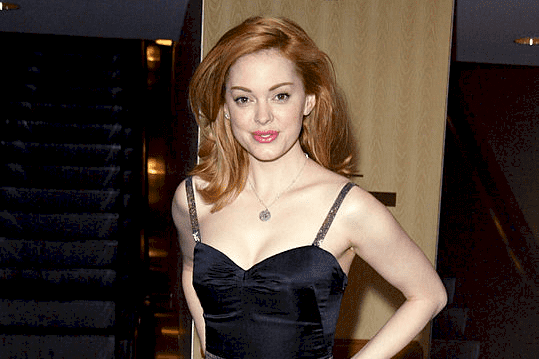 Rose McGowan has changed up her look and style since 2006 and even gained roles in big films like Deathproof and Conan the Barbarian. In 2017, she was recognized by Time magazine as a Silence Breaker. The star certainly knows how to make a stir and even dabbled in music! We simply can't wait to see what she will do next. 
---
BRIAN KRAUSE AS LEO WYATT
Brian Krause was the handsome Leo Wyatt on the show and he progressed from being Piper's Whitelighter guide to her husband in Charmed. We simply adored this pairing and were sad to see them go at the end of 2006. Brian has since gained more fame in series like Mad Men, The Castle, and Dynasty.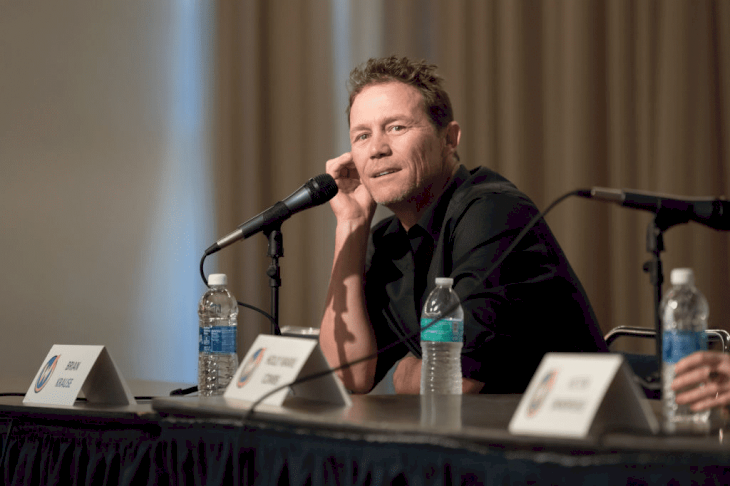 ---
JULIAN MCMAHON AS COLE TURNER
Julian McMahon was mister evil, Cole Turner. McMahon joined the series in Season 3 and we had a love-hate relationship with him. Since leaving the series after three seasons, he landed the lead role of the popular TV series Nip/Tuck. Way to go Julian! He has also starred in the Fantastic Four movies and in FBI: Most Wanted.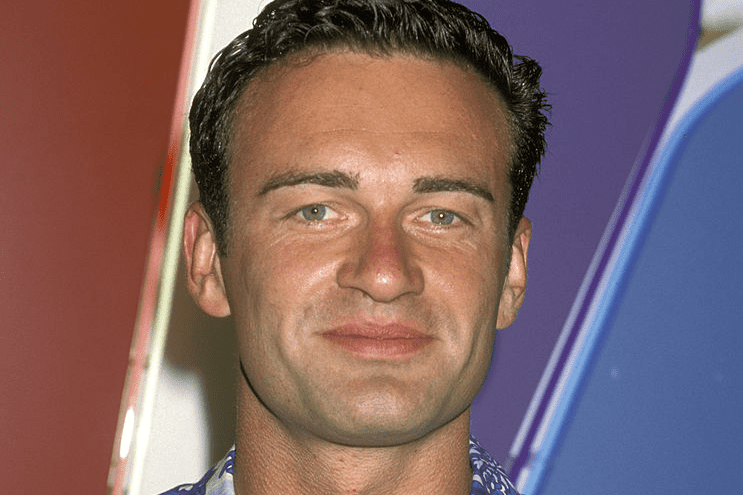 ---
SHANNEN DOHERTY AS PRUE HALLIWELL
Shannen Doherty started off with the series as the oldest sister, Prue Halliwell. She had a good run and then, her character got quite the dramatic boot. Known for her role on Beverly Hills, 90210, Shannen has gained a bit of a reputation for being hard to work with (as we will discuss later).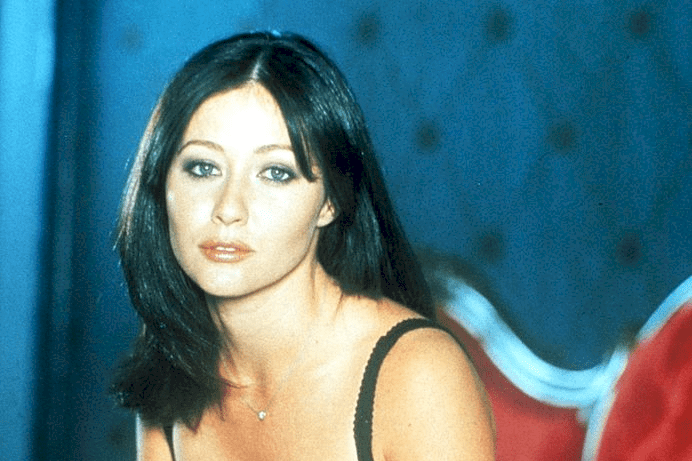 Since her departure from the series, Shannen took up her role as Brenda Walsh in The CW's 90210 spin-offs in 2008, and then again in the FOX spin-off BH90210. In 2015 she was diagnosed with cancer and sadly announced in 2020 that the illness was with her again. We wish her the best!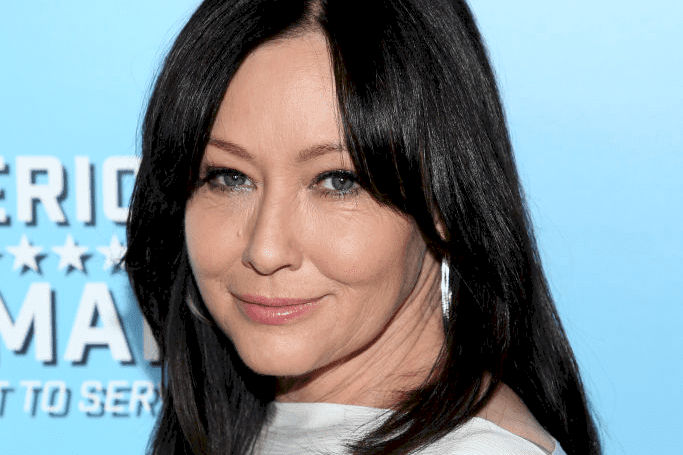 ---
THE SCANDAL BETWEEN THE CAST MEMBERS 
We adored the Halliwell sisters on Charmed, but the women behind the scenes were not always very sisterly toward each other. In fact, Alyssa Milano made a few comments about the "highschool" bond between Holly Marie Combs and Shannen Doherty.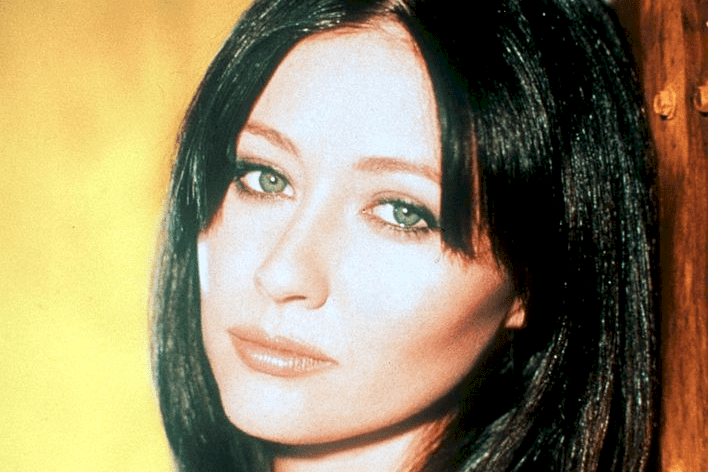 ---
FEUDING LIKE HIGHSCHOOLERS 
She said, "Holly and Shannen were best friends for like 10 years before the show started, so it was very much sort of like high school. I would hope that in our thirties it wouldn't be like that anymore." To which Combs said, "[Milano] didn't go to high school. What are we talking about here? We were all friends and, at times, we weren't."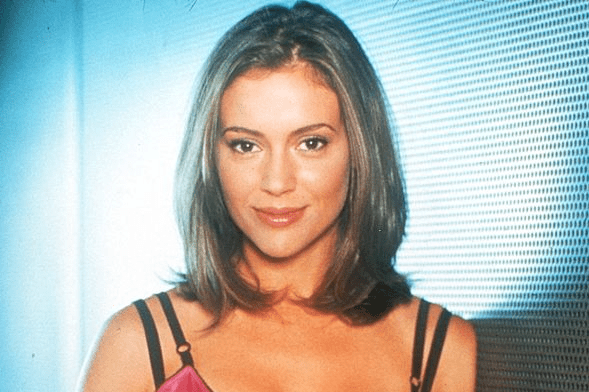 ---
DID ALYSSA MILANO CAUSE SHANNEN DOHERTY'S DEPARTURE? 
Shannen Doherty made a few of her own comments which many assumed were aimed at Milano. She stated, "I want to work with actors who really, really care and that want to be there every single day. I don't want to work with people who complain about [their job] and say that they hate it or anything else." 
With all of these flames, it made sense that one of the women would eventually get booted. So, when Shannen Doherty said goodbye in the Season 3 finale, many claimed it was because of Milano. The showrunners did express, "It was a sensitive time for a lot of people. There were internal issues that were problematic. I'd rather not get into the dirty laundry ..." 
---
DRAMA ON AND OFF OF THE SCREEN
Behind-the-scenes of Charmed cast members also caused some more scandal. How? well, Shannen Doherty and Julian McMahon had an affair that gained mass media fanfare. There were also rumors of a romance between Alyssa Milano and Brian Krause, while both parties already had significant others! Yikes!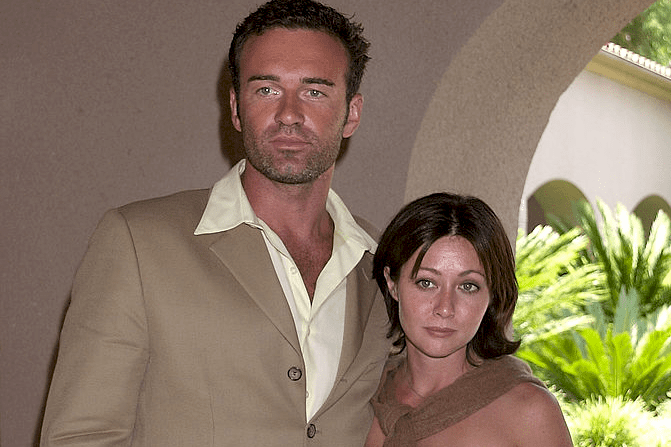 ---
ALYSSA MILANO'S MONEY MATTERS 
One of the lesser-known scandals involved Alyssa Milano and her manager, Hellie. He apparently left Milano and her husband David Bugliari in millions of dollars of debt. This bad news did not do wonders for her image as Hellie failed to pay overdue bills and left the actress with a dent in her pocket and a smear to her name. Ouch!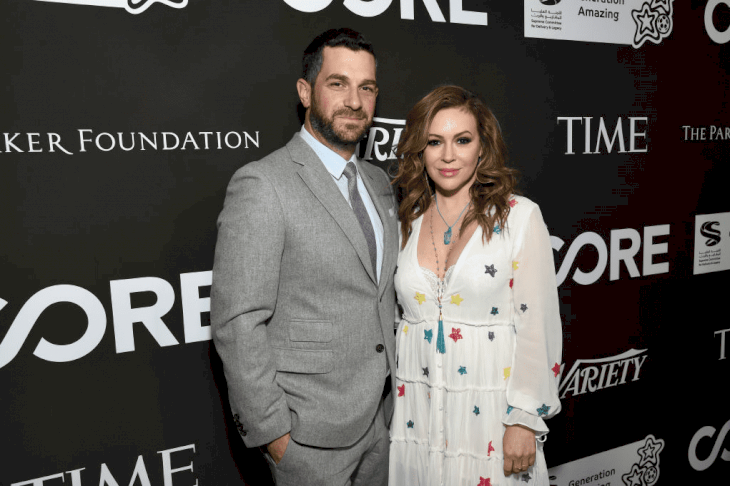 ---
THE REBOOT: WHAT THE ORIGINAL CAST SAYS 
Being replaced is never easy and the original cast of Charmed didn't take the revamped version of their show sitting down. When The CW announced a rebooted Charmed in 2017, the cast may have guessed they would've been asked for advice and maybe even a small cameo. But no, they were pretty much in the dark.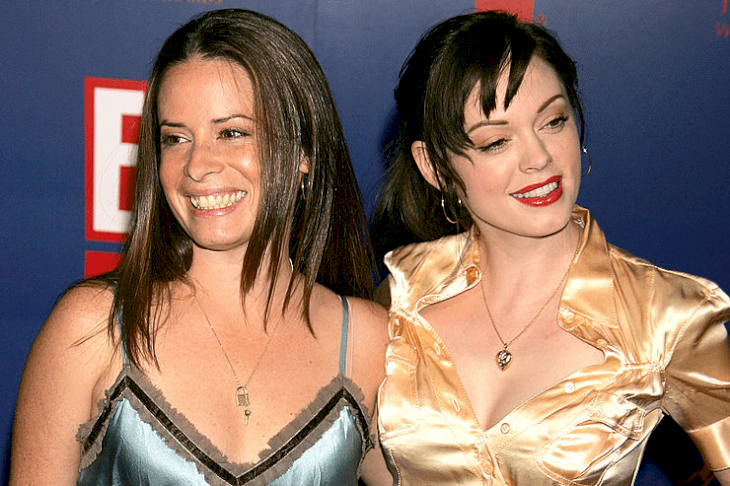 Rose McGowan posted a picture of all four Charmed sisters simply captioning it, "Irreplaceable." Her words were followed by even more social media comments (which included Holly Marie Combs) and they were not always friendly, in fact, McGowan went as far as saying the series "sucks."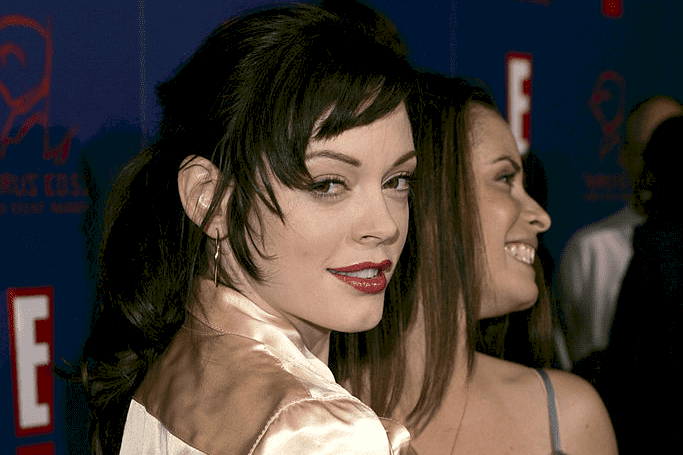 ---
CALLING OUT THE CHARMED ACTRESSES 
Sarah Jeffery, who stars on the reboot called this behavior "sad and quite frankly pathetic." Jeffery stated, "You know, I saw this earlier and I refrained from saying anything, I thought, better to just let them shout into the abyss. But I do want to say, I find it sad and quite frankly pathetic to see grown women behaving this way."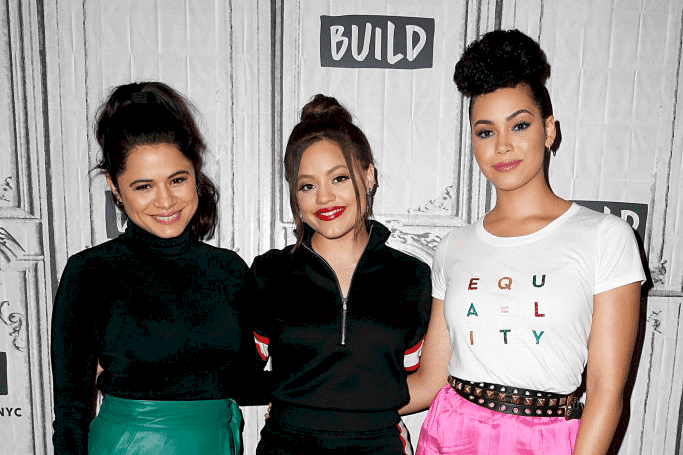 She continued, "I truly hope they find happiness elsewhere, and not in the form of putting down other WOC. I would be embarrassed to behave this way. Peace and love to y'all." While it is understandable that the original cast might have been disappointed not to have been included, there was no need for them to bash the reboot. Do you agree?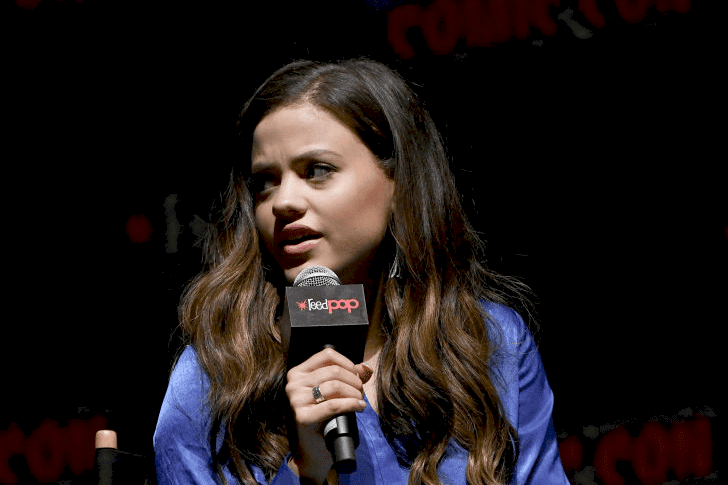 ---
WHAT DID ALYSSA MILANO SAY? 
Milano was a little sad that reboot's team didn't reach them for some input but her comments were much kinder. She said, "I wish that they would have come to us and we would have been involved since the beginning. But having said that, I do hope that it reaches the newer generation and impacts that generation the way ours was able to do for its generation." 
---
ENDING THE FEUD 
Holly Marie Combs has seemingly had enough of the scandal surrounding her and the Charmed castmates. This is why the actress is using a "healing spell" on the "Charmed" family. She raised a white flag recently asking for all of the fighting and drama to stop.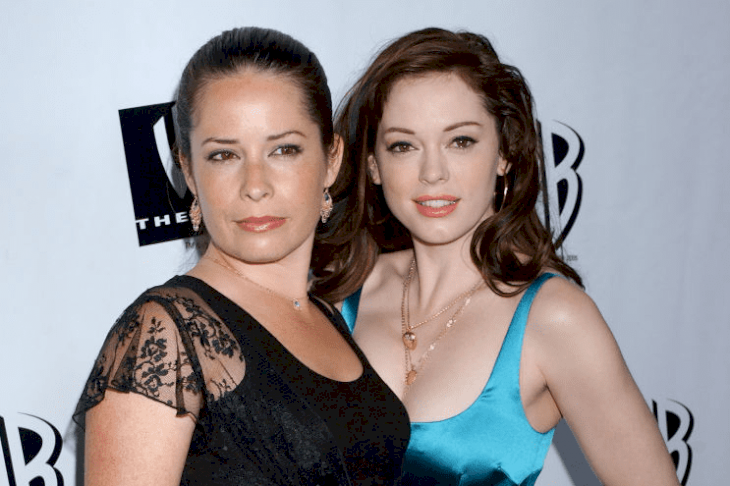 "My Charmed friends ... I would like everyone to stop. Truth be told and it will be told is that our issues were and are at the corporate level. And we have the receipts. Just as the new cast was asked to be people they were not we were given ultimatums that were crazily unfair," she expressed. Do we wonder if this will mean the end of the drama? Only time will tell.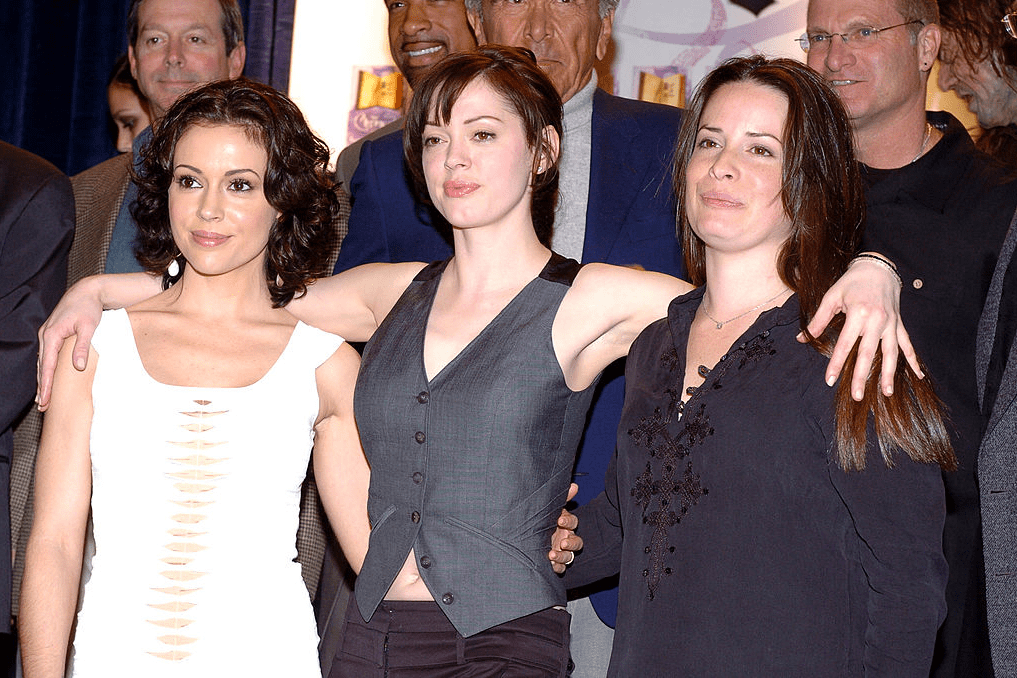 Wow! Who knew that the beloved actresses of the hit series Charmed had been through so much drama and scandal! Have you been watching the Charmed reboot? Leave us a comment to let us know!