The Life Of Brooke Shields: Pretty Baby To Supermodel Status
Brooke Shields started her life surrounded by controversy. Her mother was paid money to terminate her pregnancy and broke the contract. After only one week her mother publicly declared "She's the most beautiful child and I'm going to help her with her career." Shields' career became bigger than anyone could have imagined! Here is a look at her legendary life ...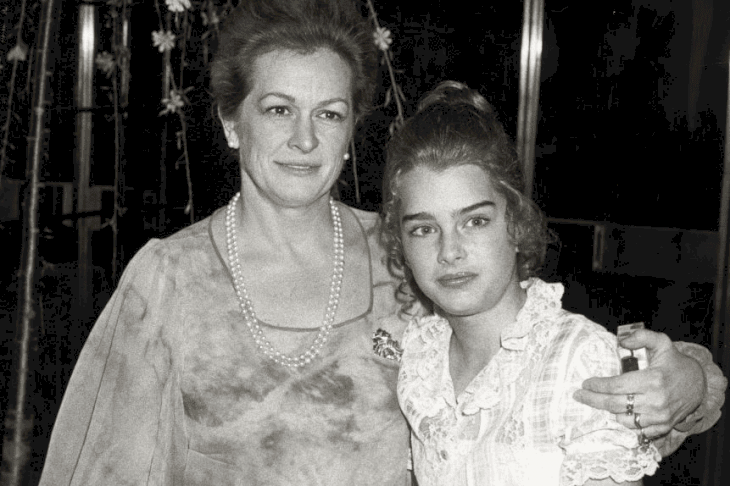 ---
IVORY SOAP MODEL
Shields's mother Teri was determined to make her beautiful baby famous and didn't waste any time. At 11 months old Brooke did her first piece of modeling becoming the face of soap brand 'Ivory Soap'. The photo quickly became popular and launched Sheilds' modeling career.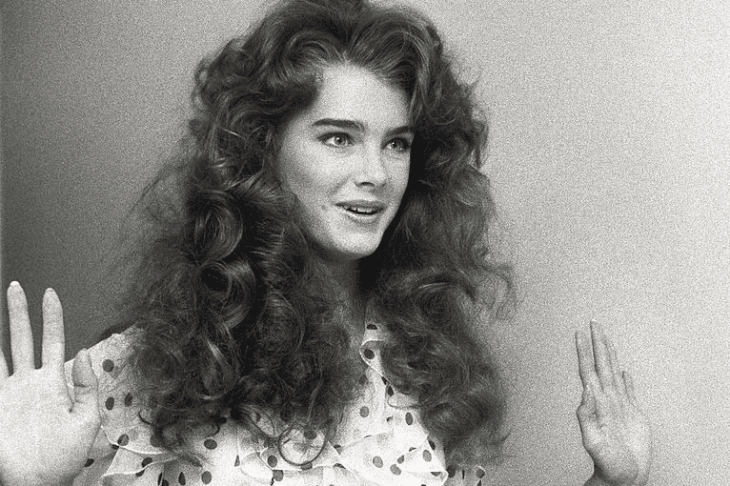 ---
FORD MODELING AGENCY
At 8 years old Shields was the youngest person to get signed at The Ford Modeling Agency. Co-Founder Eileen Ford wrote in her autobiography that she created a younger department just to sign the beautiful girl. She remained signed with Ford until after Eileen's death in 2014 and has only just signed a new representation in 2020.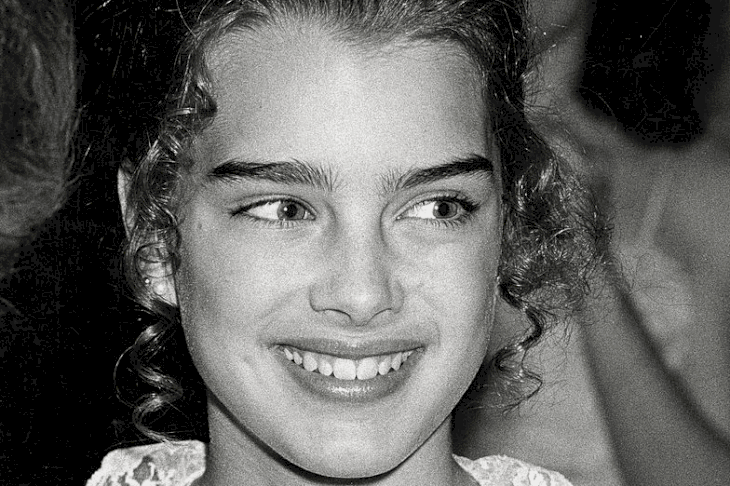 ---
PRETTY BABY CONTROVERSY
Before Kris Kardashian, there was Teri Shields, a mom-ager unlike any other at the time. Due to her rising fame, Teri wanted her daughter in big projects and the ones that would garner the most publicity. In 1978, Brooke Shields starred in 'Pretty Baby' which cast her in a risky role at only 11. The film was groundbreaking and started a new discussion on children's rights.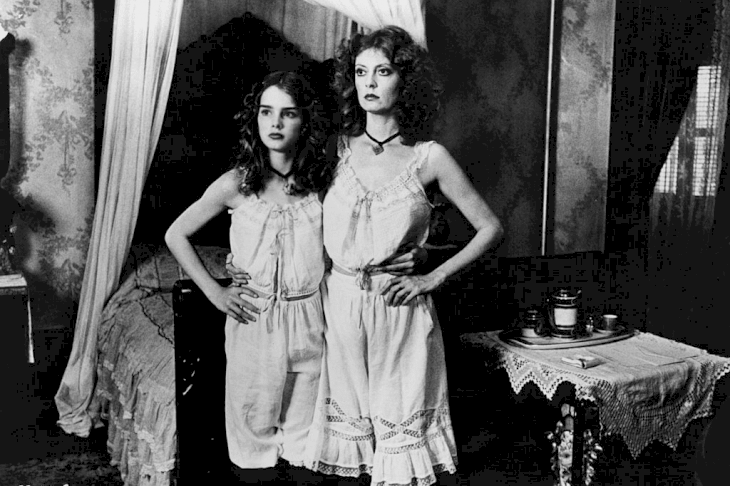 Shields only remembers working on this film with positive memories. She shared her first kiss on screen and co-star, Keith Carradine assured her it didn't count when it was for a movie. In 2018 she told Vanity Fair, "It was the best creative project I've ever been associated with, the best group of people I've ever been blessed enough to work with".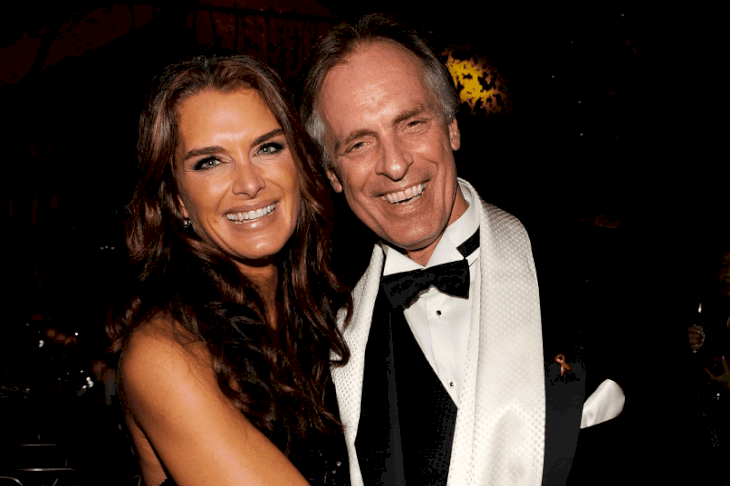 ---
1980 CALVIN KLEIN CONTROVERSY
Designer Calvin Klein thought Shields was the most beautiful girl in the world and cast her in an iconic and controversial commercial. At the time of filming Brooke was only 15 and handled the publicity professionally. At this point, Brooke was becoming one of the most recognizable faces in America.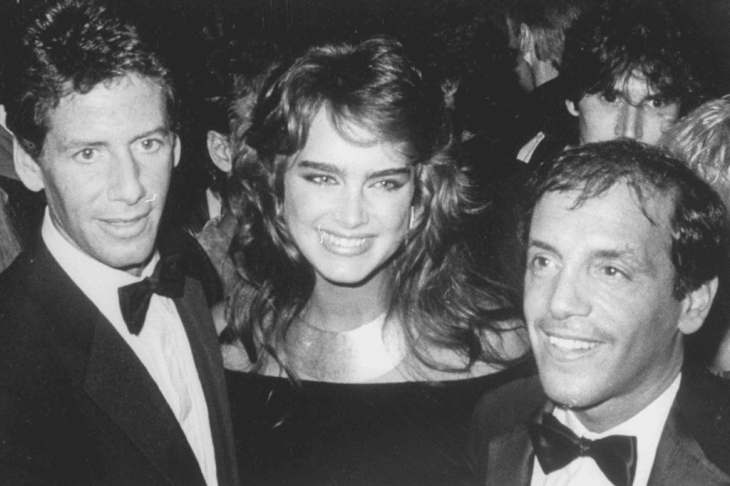 ---
1983 VOGUE COVER
As she continued in her modeling career, she landed not one but three Vogue covers in one year. She was the youngest model to be on the cover of Vogue in 1978 at 14 years old! She is still the youngest model to ever land the magazine cover page and has gone on to do a total of 17 Vogue shoots across her career.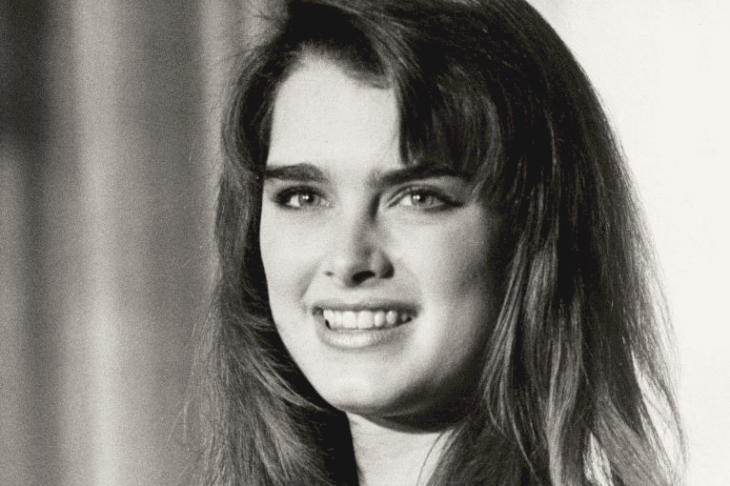 Shields doesn't believe she would cut it in today's modeling industry. She remembers when she was modeling how much more individuality and hard work existed among her peers. When asked who she thinks will be the next Claudia Schiffer or Kate Moss, Shields responded with wise words. "People now are trying to be the next Kate or the next so-and-so..."
---
BEING AN INDIVIDUAL ICON
She continued, "Kate was just Kate! I was just there. Cindy was her own thing. All of these girls, we were all just different...Claudia was her own thing; Christy was her own thing. Brinkley and Turlington were individuals. I don't see that as much because everything now seems to be derivative."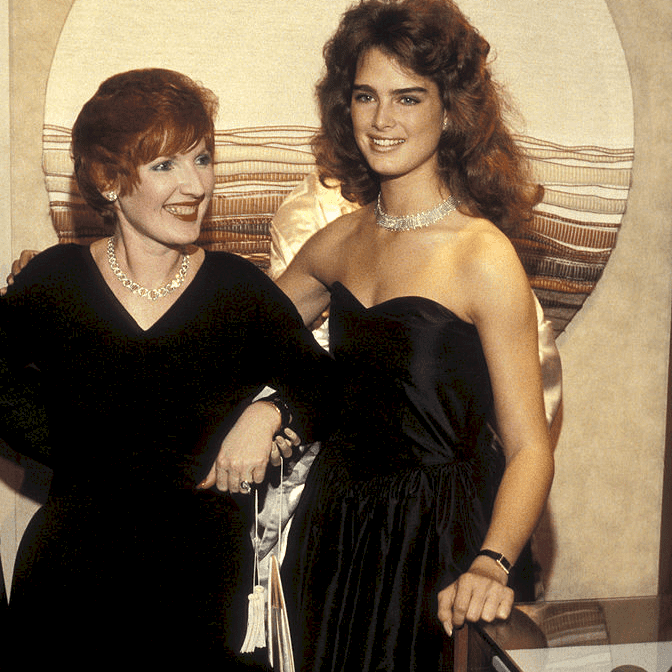 ---
80'S FILM STARLET
In the 80s Brooke Shields continued her rising film career and starred in two of her most iconic works. She released a total of six films throughout the 80s, the most memorable two 'The Blue Lagoon' & 'Endless Love'. At the time of filming 'The Blue Lagoon', Shields was only 14 and the crew quickly figured out they had to glue her long hair wig to her chest to cover her.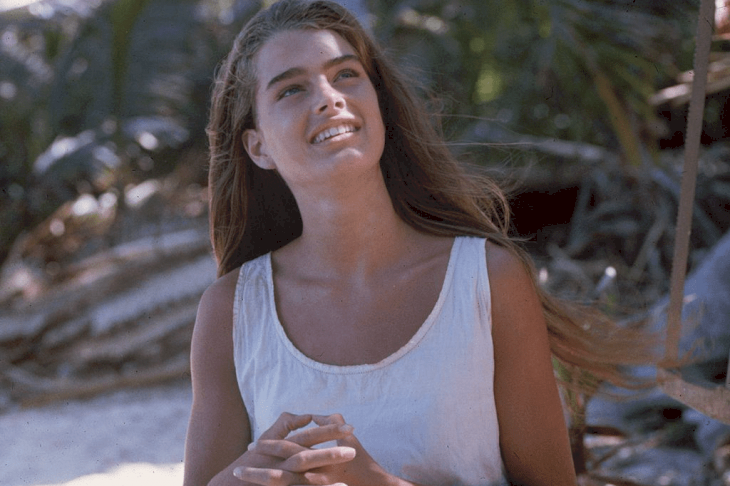 ---
ATTENDING PRINCETON UNIVERSITY
In 1983 Brooke suspended her modeling career to attend Princeton University. The young actress kept her acting contracts while in school and graduated in 1987 with a bachelor's degree in languages, with a specific focus on french. Throughout her career, Shields has explained she wanted to prove she could get a degree even while being a Hollywood star.
---
STALKER SUSAN
Brooke Shields continued acting on television having a brief humorous role on the sitcom 'Friends' where she plays Joey's stalker. This small role landed her a bigger fish and the network cast her in 'Suddenly Susan', which was Shields first starring sitcom role. The show focused on newly single Susan and her exploits around NYC and was on the air from 1996 - 2000.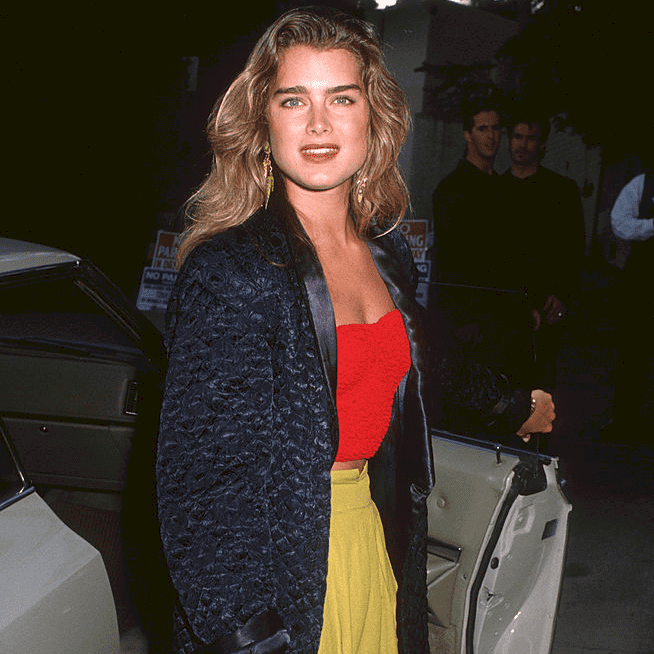 ---
PUBLISHED AUTHOR
What many people don't know about the beautiful model is she is also a published author. Publishing her first book in 1978, 'The Brooke Book' used photographs of the young model and her own poetry to show the contrast of being 14 but looked at like an adult. She also wrote, 'Down Came The Rain: My Journey' and 'There Was A Little Girl: The Real Story'.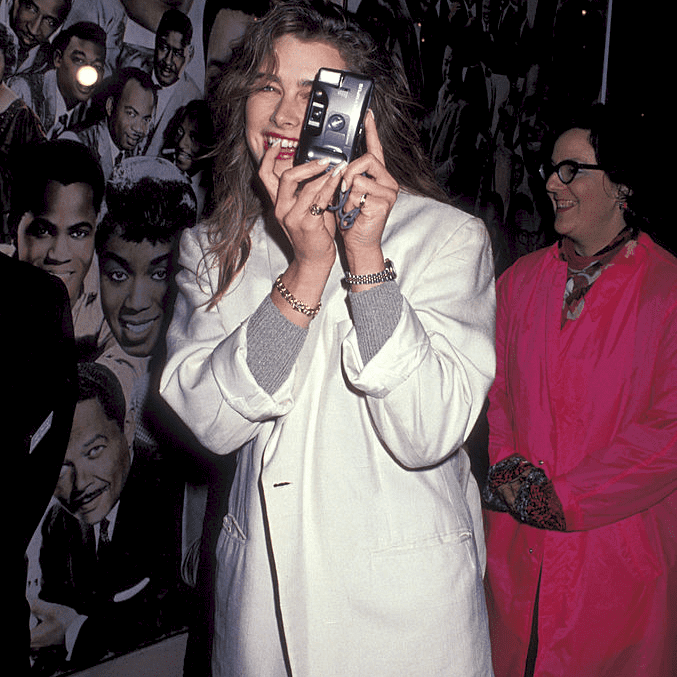 ---
FIRST IVY LEAGUE LOVE
Growing up in the public eye made it difficult for Shields to have a healthy relationship with romance. She didn't have her first serious romance until 22 while attending Princeton University. With the combined pressure of her mother and the public world, the starlet struggled.
Shields never felt comfortable opening up to another person until meeting Dean Cain. The pair dated until graduation and Shields writes about the intense love in her autobiography. It was a real love story and Brooke finally felt like herself but would it last? Nope, but fear not, there was a long string of lovers to come.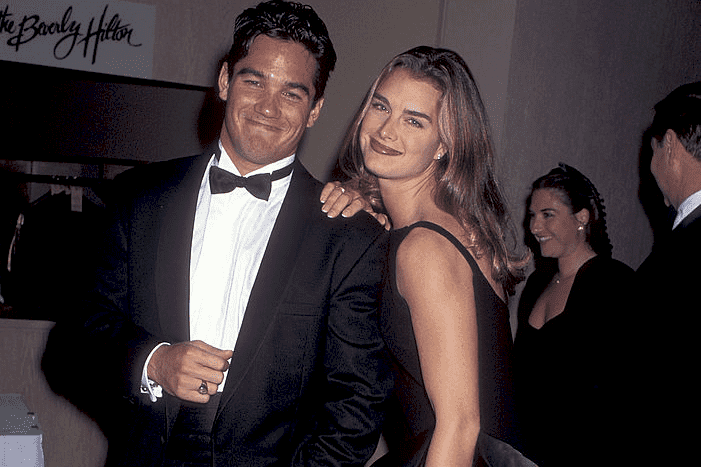 ---
MARRIAGE TO AGASSI
In 1993 Shields began dating famous tennis star, Andre Agassi. The two first met when Shields faxed him a letter and didn't meet each other in person for over a year due to scheduling. The theme of distance would stay constant in their relationship and marriage plus Agassi's jealous nature. After two years of marriage, the pair split up in 1999.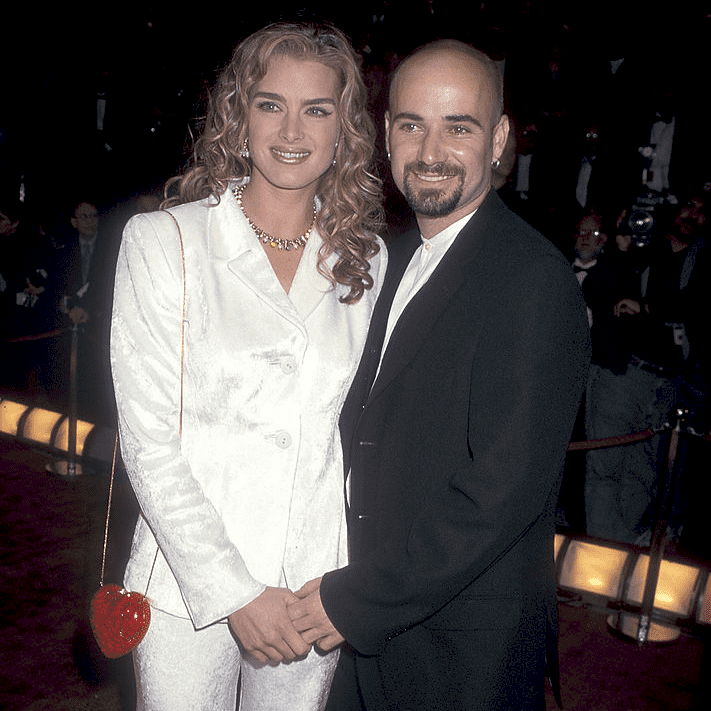 ---
SOUL CONNECTION: CHRIS HENCHY
Shields met her current husband Chris Henchy while on set due to his behind the scenes writing profession. After a whirlwind romance including a romantic proposal in Mexico, the couple married in 2001. Brooke is open that she feels that Chris is her one true love and he has helped her confidence and been a rock of support. The couple has two daughters Rowan and Grier.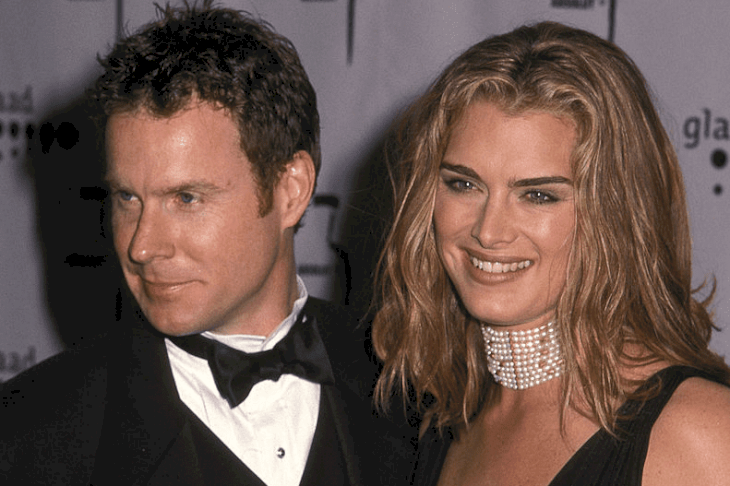 ---
SPEAKING UP ABOUT POSTPARTUM
After the birth of Shields's first daughter, she suffered extreme postpartum depression. Realizing that women don't get nearly enough support or recognition for this private battle in what is supposed to be the happiest time of your life, Shields wrote her novel, 'Down Came The Rain.'
She did this to lend her voice to those often silenced by this attack on mental health. She publicly told off Tom Cruise when he voiced his opinion on postpartum due to Scientology, and he privately apologized to Shields.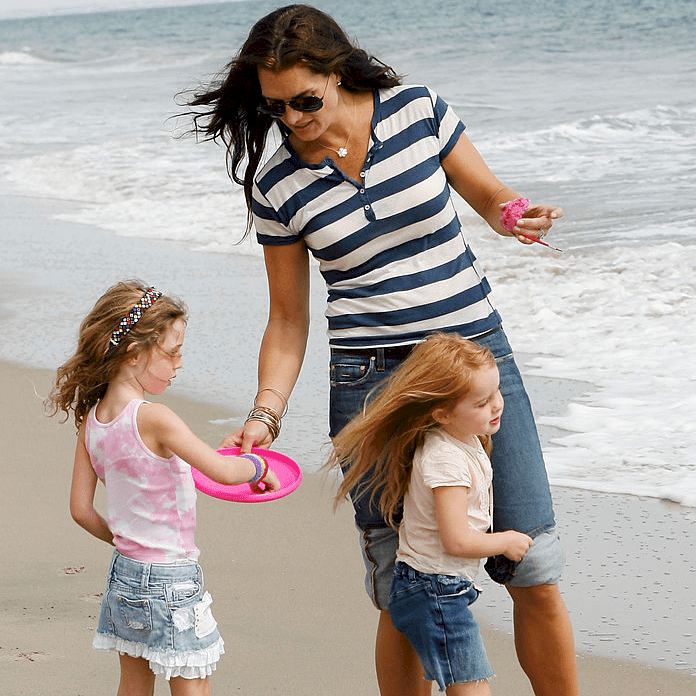 ---
MOTHERHOOD 
Brooke Shields loves being a mom to her two girls and has been open about the positive impact they have brought to her life. After such a close relationship with her own mother, Shields is open about her fears and wanting her children to be successful regardless of her celebrity status. Shields has spoken up about her daughters being banned from modeling until after college.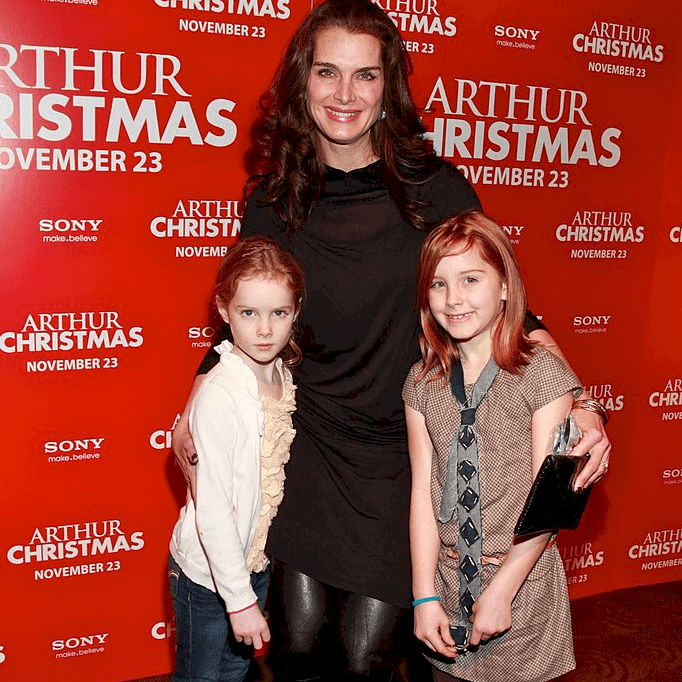 ---
OPENING UP ABOUT A MAJOR LOSS
In Shield's book, 'Down Came The Rain: My Journey' she spoke about her miscarriage after IVF treatments. The starlet felt naive saying, "Up till then, I thought simply because it was time and I wanted to have a baby, it would work out." Always a true professional, Shields found out the news before a performance with Kermit The Frog and never once broke character.
---
SELF LOVE WISDOM
Currently, Brooke is being an ambassador for health and wellness. She speaks about self-love often and the image women take away from the media about their bodies based on her own struggles. She is active with many different charities including the American Cancer Society & World Smile Foundation.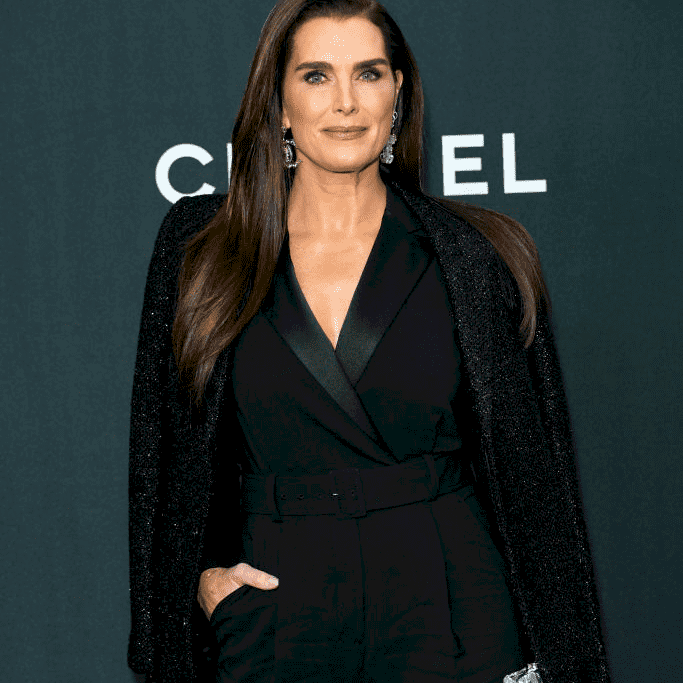 When she looks back on her CK modeling days, she has no desire to be that slim or fit into those jeans. Due to so many people dictating how she should look as a young child Shields is fully accepting of her new body later in life.
---
A BODY SHE IS PROUD OF 
She remembers at that age thinking, "I was built like a little boy. I've had two children and I've grown into a more womanly shape that I feel comfortable in and that I'm proud of. I'm celebrating who I am now, not trying to get the body I had when I was 15."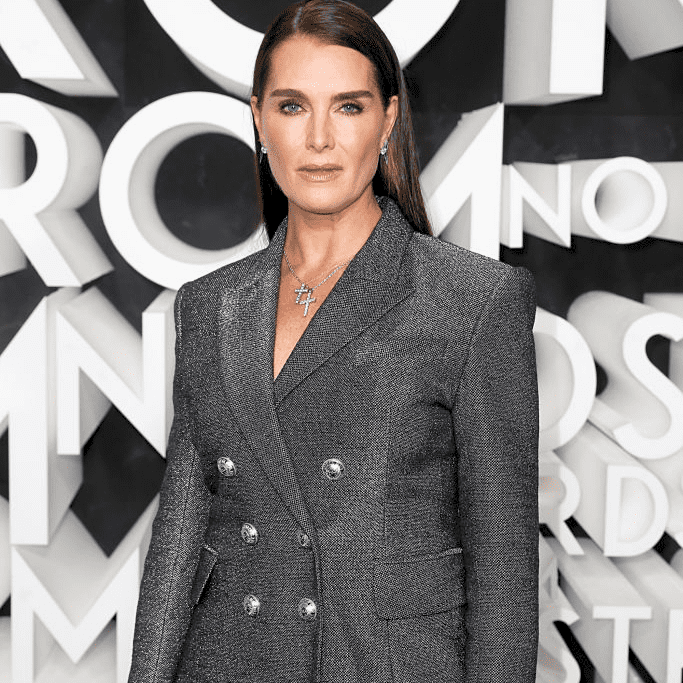 ---
SHIELDS STAR CONTINUES TO RISE
Shields still gets many acting parts and has a reoccurring role on 'Jane The Virgin' as character River Fields. She has two projects scheduled for 2020 including a role in a new television drama, '9-1-1', and the upcoming holiday film 'A Castle for Christmas'. In September she also signed with modeling agency IMG and is excited to get back in front of the camera!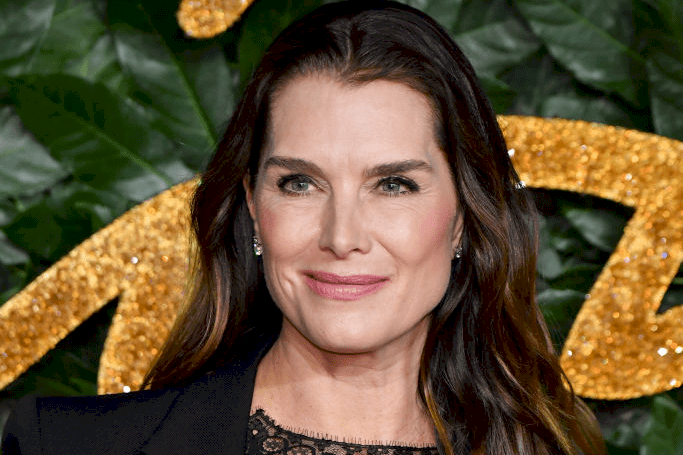 We had no idea about the interesting childhood Brooke Shields had! Did you know about her scandalous Calvin Klein ad or the impact she made in the film industry with her choice of scenes? What do you think about her relationship with her mother and would you read her novel detailing the relationship? Let us know about your favorite Brooke Shields moment and share this article with your best friends!