Eva Mendes and Ryan Gosling: Cute Details About Their Family
Don't you think that Ryan Gosling and Eva Mendes are one of the cutest couples in Hollywood? Although they're incredibly private about their personal life, the tiny details that we know about Ryan Gosling and Eva Mendes together are beyond adorable! Get into this article to learn everything there is to know!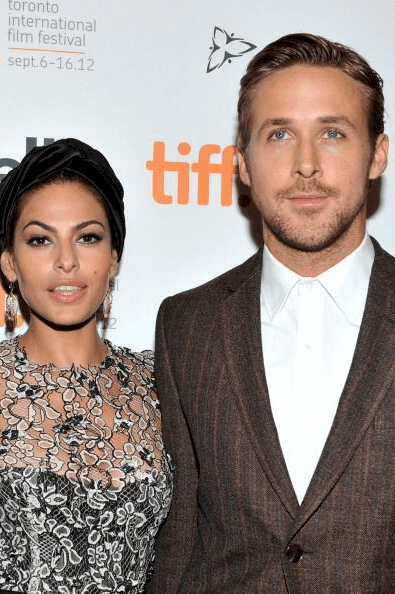 ---
A STUNNING MODEL AND A CHILD ACTOR
Before they met and fell in love, Eva and Ryan had completely different life stories. Mendes became famous due to acting in the crime thriller Training Day in 2001. Working alongside Denzel Washington and Ethan Hawke made Eva feel so good that she even called the role "pivotal" in her career.
---
The actress explained that she was so bored having to play in "terrible cheesy horrible" movies, and working in Training Day was a breath of fresh air for her. Afterward, Mendes went on to take part in such popular movies as 2 Fast 2 Furious, Once Upon a Time in Mexico, and Hitch.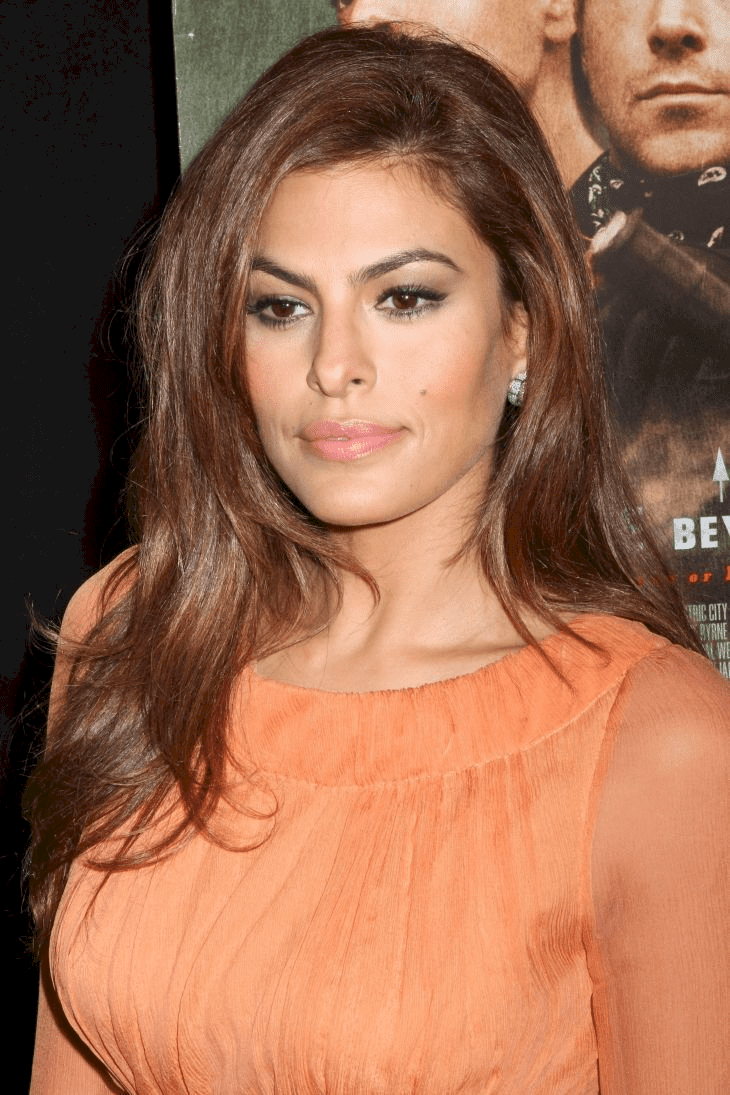 ---
EVA'S LOVE LIFE BEFORE RYAN
Besides this, since she's a stunningly beautiful woman, she also did a lot of modeling. Before Ryan came into her life, she dated filmmaker, George Augusto. But the relationship didn't last. It seems like the break-up happened because Mendes wasn't ready to start a family.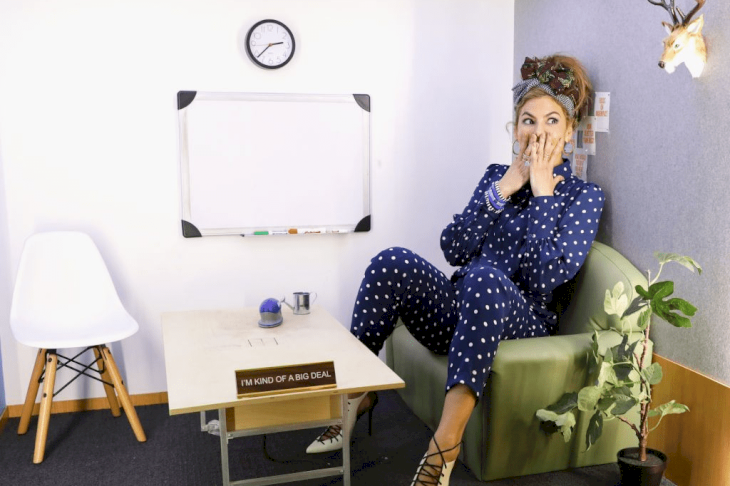 ---

"I don't wanna have kids," she said back then. "I feel like the institution of marriage is a very archaic kinda thing. I don't think it fits in my world today."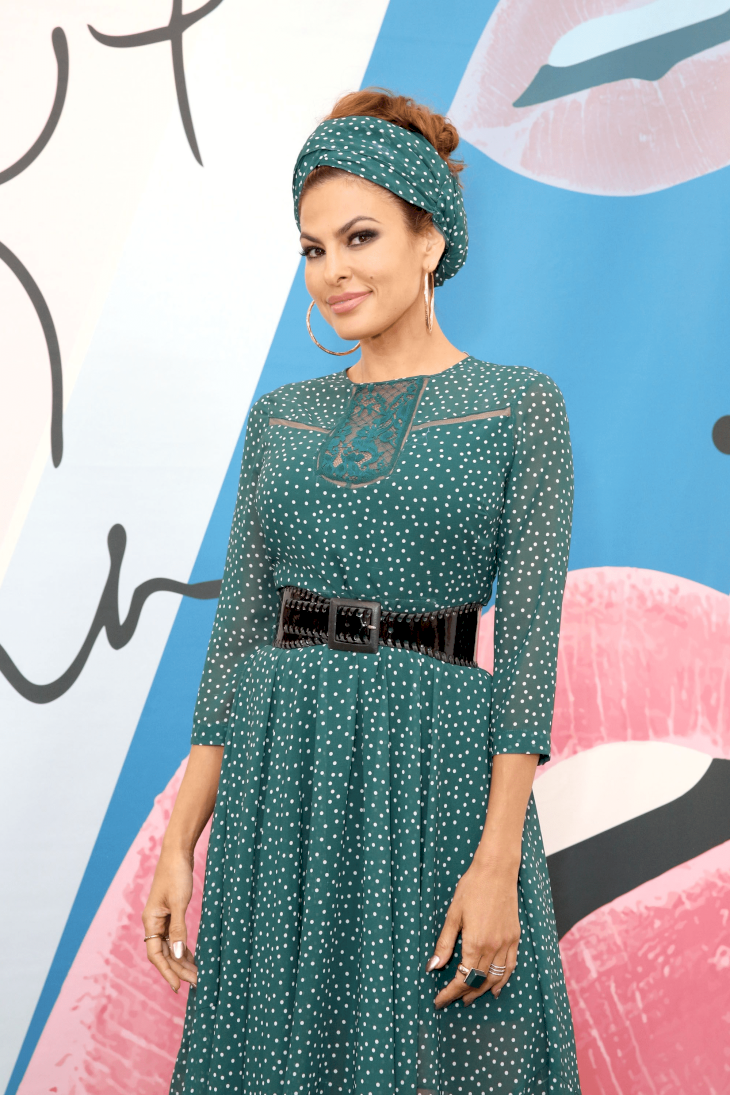 ---
A DESTINED LOVE STORY
Little did she know, she'd change her mind in a few years! In his turn, Gosling also had his share of fame. Although he's six years younger than Eva, he began acting earlier than her. Playing in Disney Channel's The Mickey Mouse Club alongside Britney Spears, Christina Aguilera, and Justin Timberlake made him famous.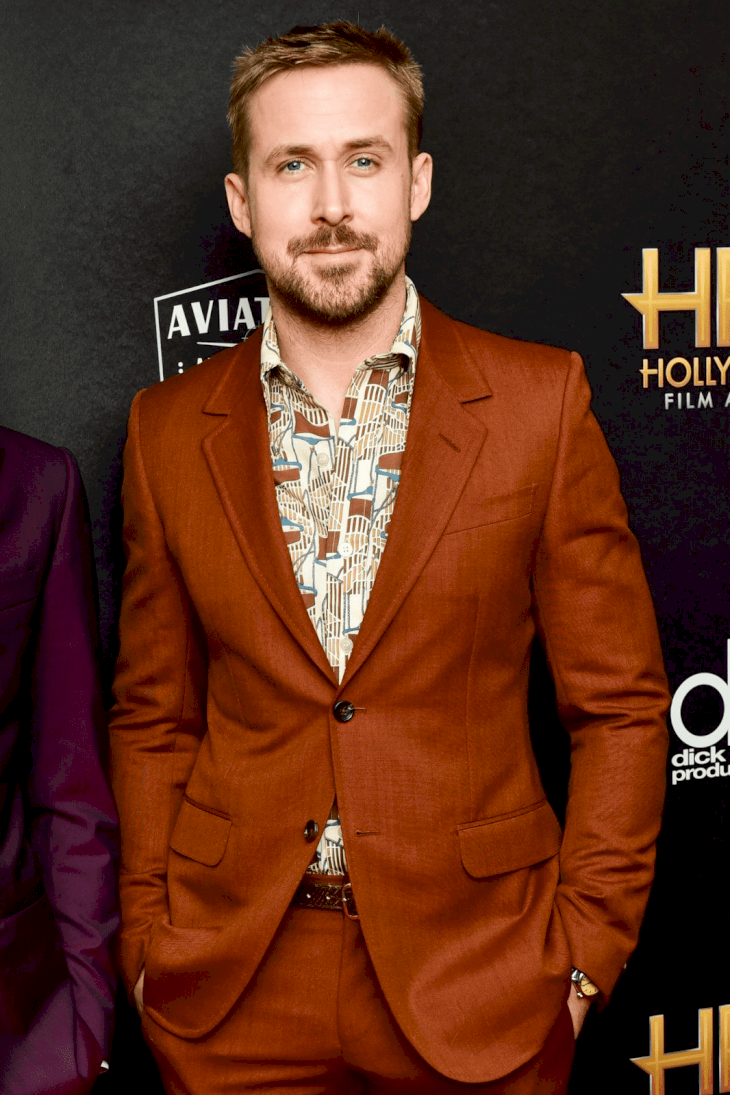 ---
And as he grew up, a series of movie hits followed. It's interesting to note that he found love in more than one of them.  On the set of Murder by Numbers, Ryan met Sandra Bullock and dated her for a year afterward. Then he starred in an extremely successful and tear-jerking movie, The Notebook, where he met his second famous girlfriend, Rachel McAdams.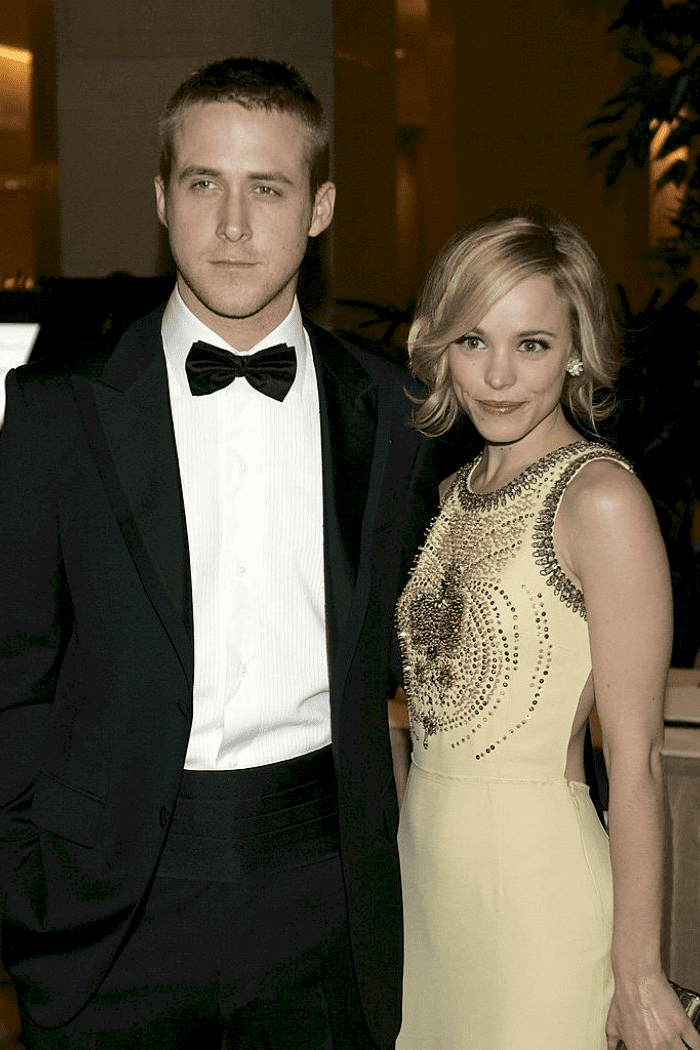 ---
THE BEGINNING OF A BEAUTIFUL UNION
Ryan and Eva dated for two years. But, as people say, third time's the charm, and after working on The Place Beyond the Pines in 2011, Ryan's much more long-term relationship with Eva began.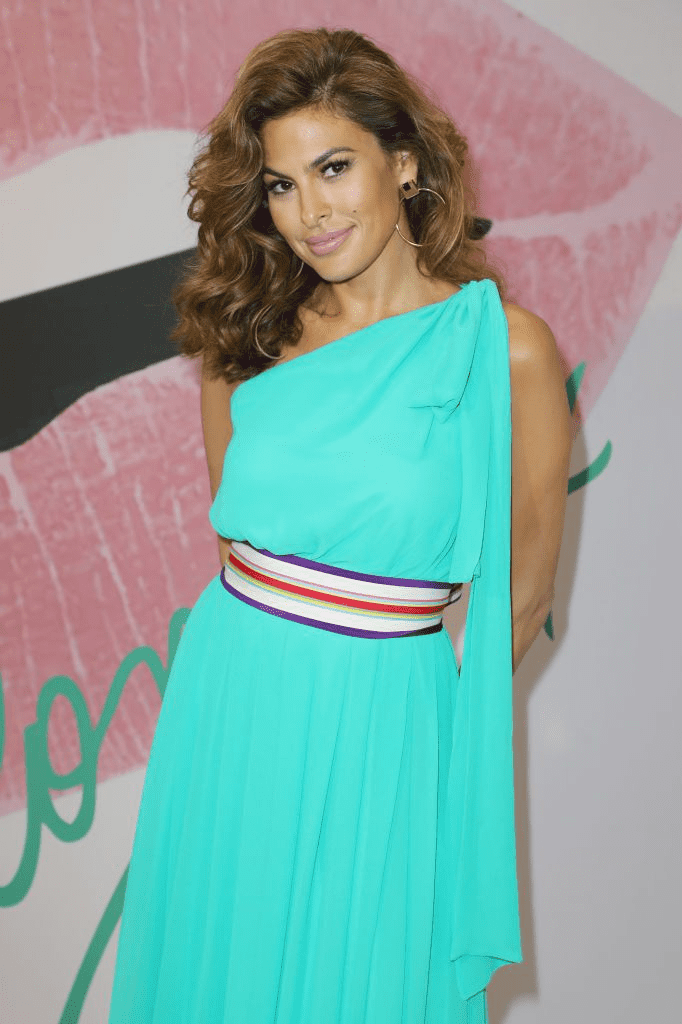 ---
KEEPING THEIR PERSONAL LIFE PRIVATE 
Many fans mistakenly assume that Mendes and Gosling met on the set of this film, but they actually knew each other long before. They had been friends for years, and, in fact, it was Ryan who pushed for Eva to get the role of his lover.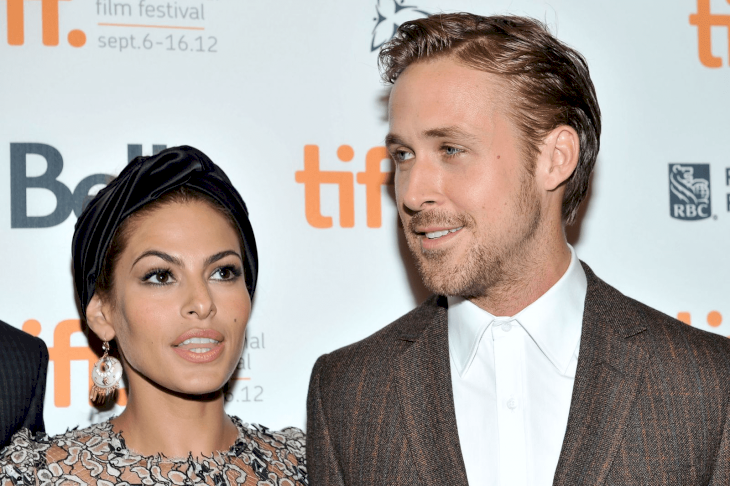 ---
And when the actress arrived to audition for the film, the director instantaneously fell in love with the way she played the part. Although Mendes was glad to get the role, she felt intimidated about being paired up with Ryan because he was already making such a huge name for himself.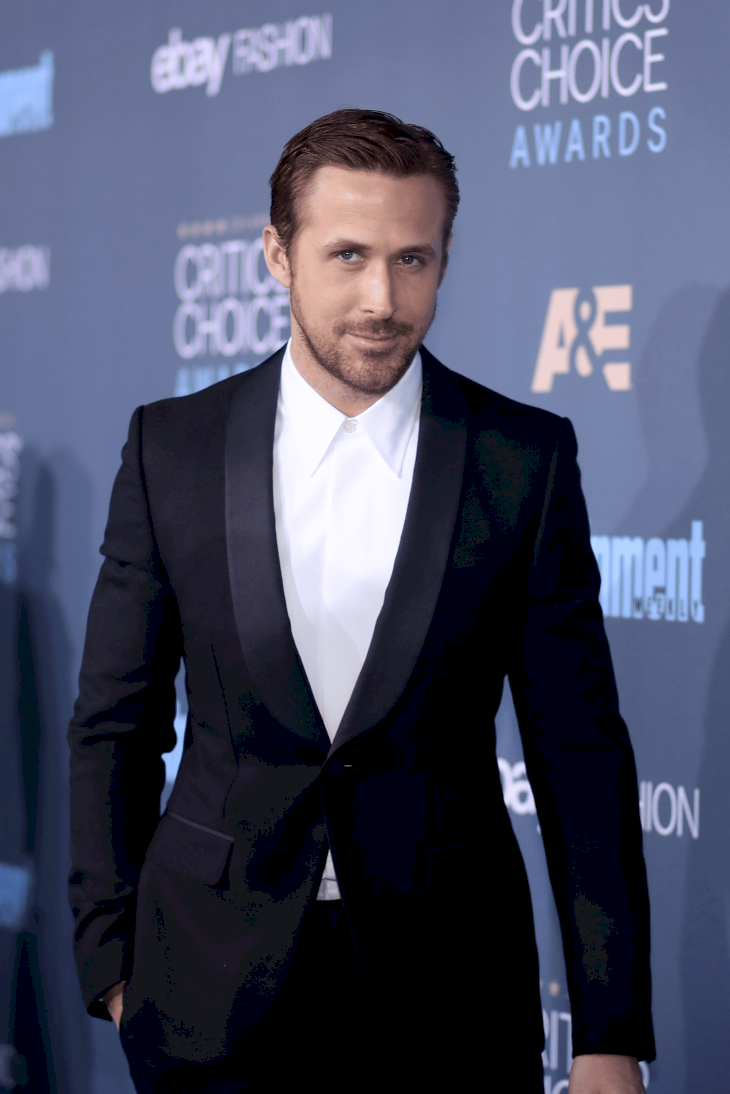 ---
UNDENIABLE CHEMISTRY
But then she realized that she had nothing to be afraid of. "Obviously I respect him so much as an actor and he's certainly upped my game and everyone else's game," Eva said about her experience of performing alongside him. Ryan and Eva worked very well together and had incredible chemistry on the set.
---
Chemistry often happens even without a real-life romantic relationship, but in their case, the on-screen affair turned into an off-screen one. For the first time, they were spotted together holding hands on a date in Disneyland on a break in-between filming The Place Beyond the Pines.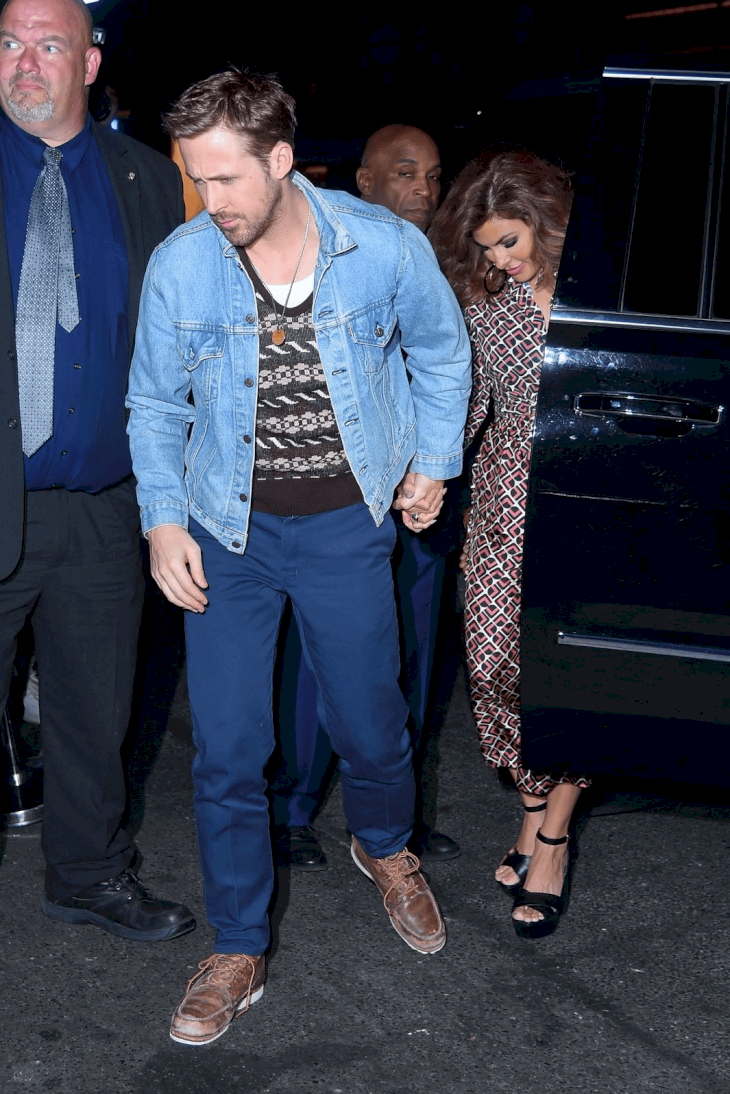 ---
THE LOW-KEY ROMANCE 
They looked adorable together and were very playful, with Eva skipping like a little girl. Since then, the happy couple would often spend time at the theme park, having fun as if they were kids. The next time we saw them together was in Funny or Die's comedy sketch "Drunk History Christmas."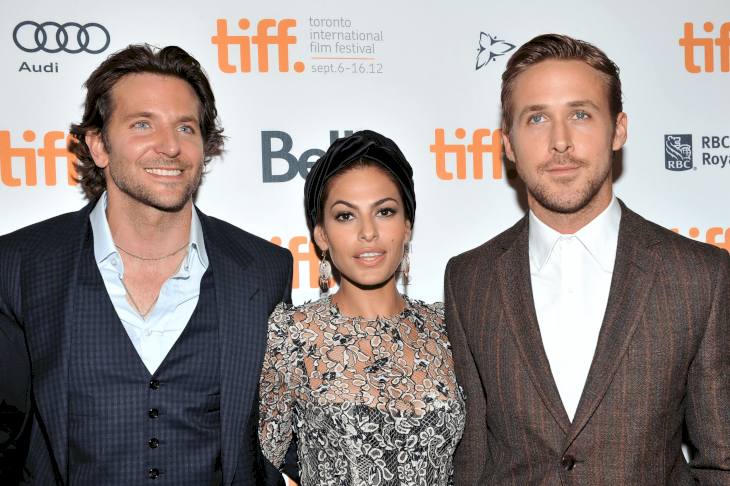 ---
Where they acted out the classic Christmas tale of 'Twas the Night Before Christmas retold by a man who drank a bottle of whiskey. It was a hilarious skit that showed another side of Eva and Ryan's talents. Although the sketch sparked even more rumors about them, Mendes and Gosling were still hiding their relationship from the public eye.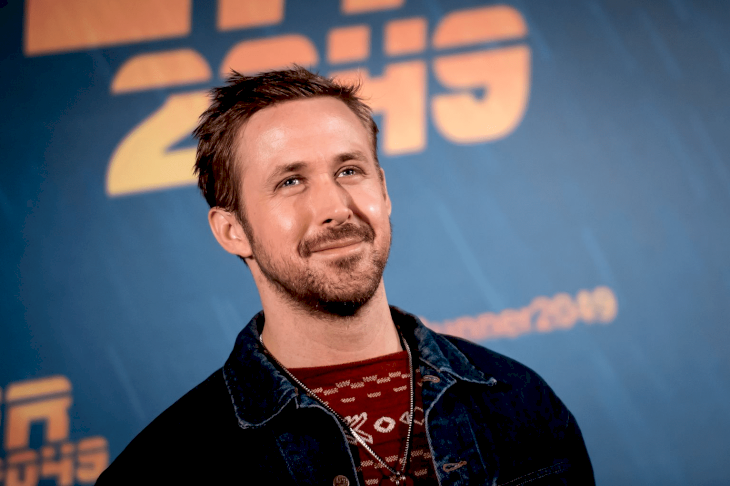 ---
THE BIG DEBUT 
A bit later, Eva was a guest on Ellen's show, and, as soon as the host brought up Ryan, the actress started giggling and avoiding eye contact with her. Although her behavior was quite telling, she never revealed anything to Ellen.
---
Eva and Ryan made their red carpet debut for the premiere of The Place Beyond the Pines, and later they promoted the film together, still not confirming anything about their relationship. Another year passed, and Eva again had to deal with the topic of Gosling in an interview.
---
A PRIVATE LIFE IS A HAPPY LIFE 
As soon as the reporter asked her about the actor, she immediately said: "I'm sorry. I'm shutting down. I'm such a weirdo. I literally lose my ability to speak." Well, it looks like the two of them were extremely committed to never saying anything about their personal life!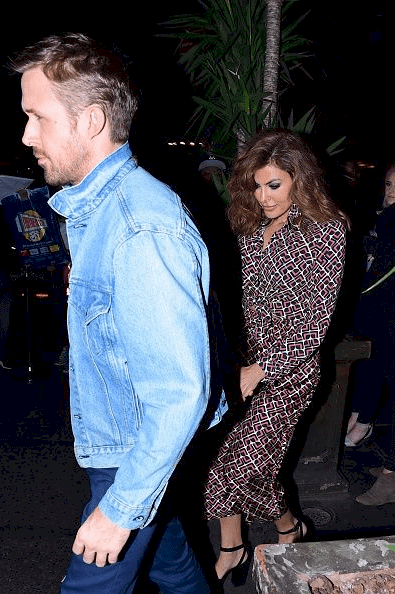 ---
Probably, they were fed up with all the public scrutiny and wanted to keep private things to themselves. It's completely understandable! But it got to a point where there was no use in hiding their relationship anymore - because it was impossible not to notice Eva's growing belly!
---
BECOMING PARENTS 
That's right, the woman who said that she'd never want to have kids, changed her mind! As she later admitted, something happened that made her want to give birth. "Ryan Gosling happened," the actress explained to Women's Health. "I mean, falling in love with him. Then it made sense for me to not have kids, but his kids. It was very specific to him."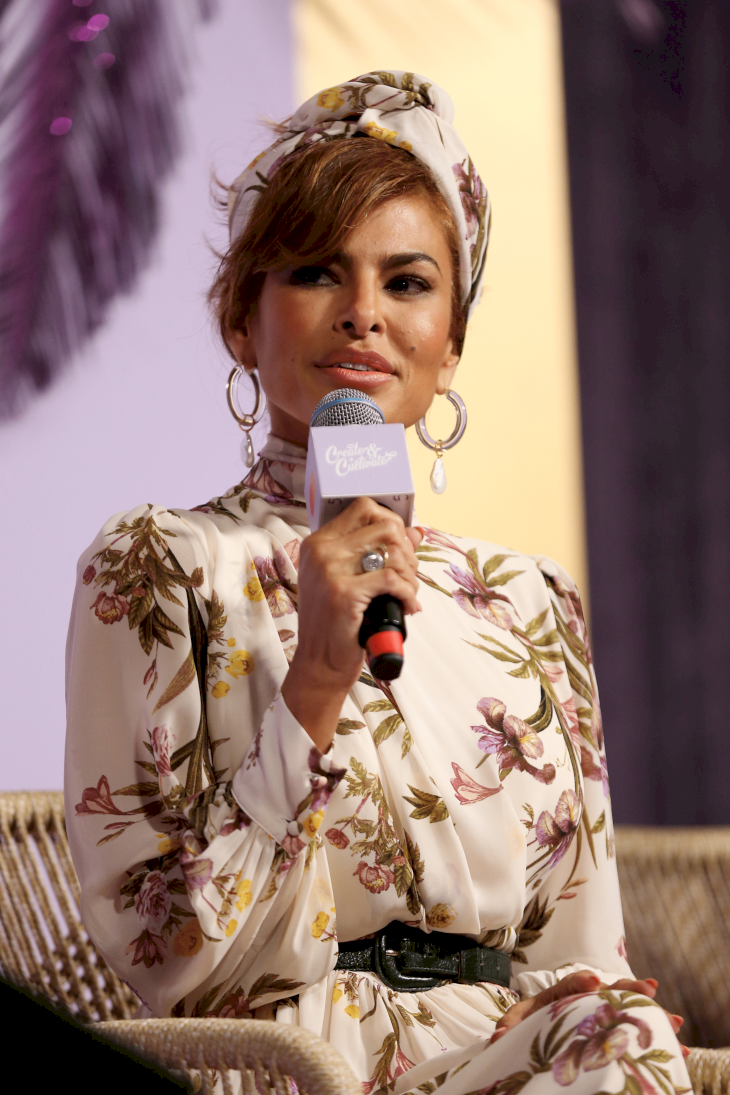 ---
They named their first daughter Esmeralda Amada. In an interview with Violet Grey, Mendes explained the choice of the name. She said that both of them love Victor Hugo's The Hunchback of Notre Dame, so that's where Esmeralda came from.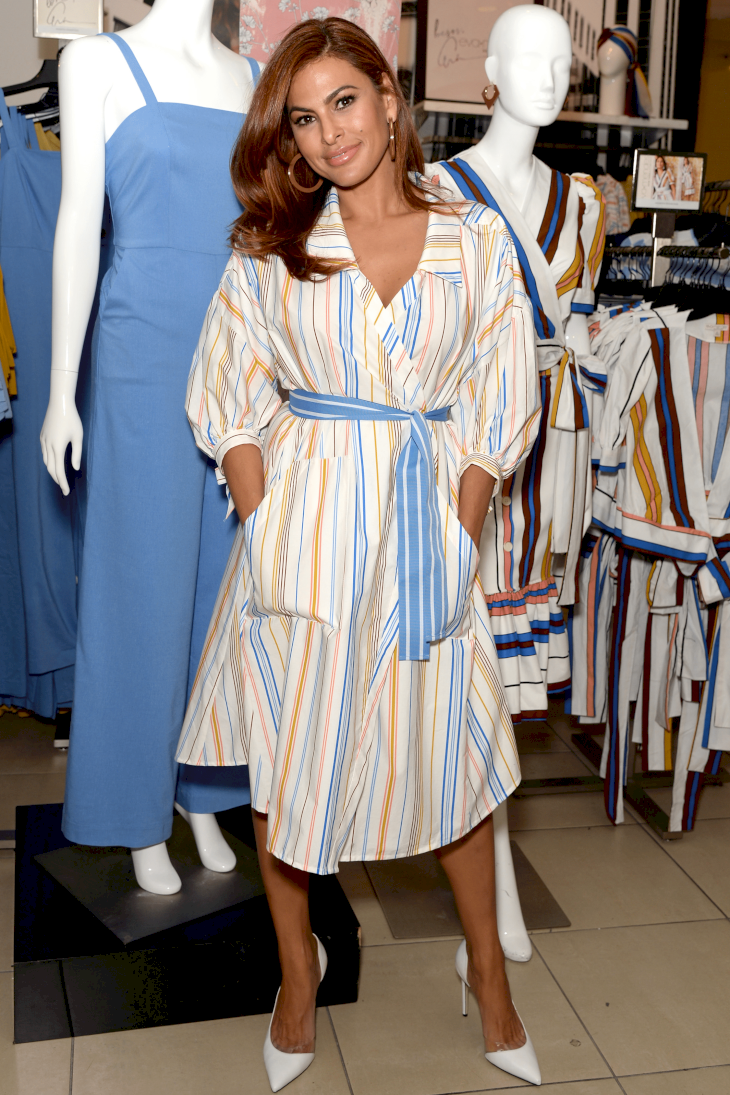 ---
THEY ARE PROTECTIVE OF THEIR FAMILY 
And Amada was Eva's grandmother's name, and it means 'beloved' in Spanish. The actress also spoke about how important it was for her and Ryan to provide their daughter with as much privacy as they could. "I find the media's 'bump watch' obsession to be both intrusive and stressful. So I made a decision to eject myself from it completely," she said.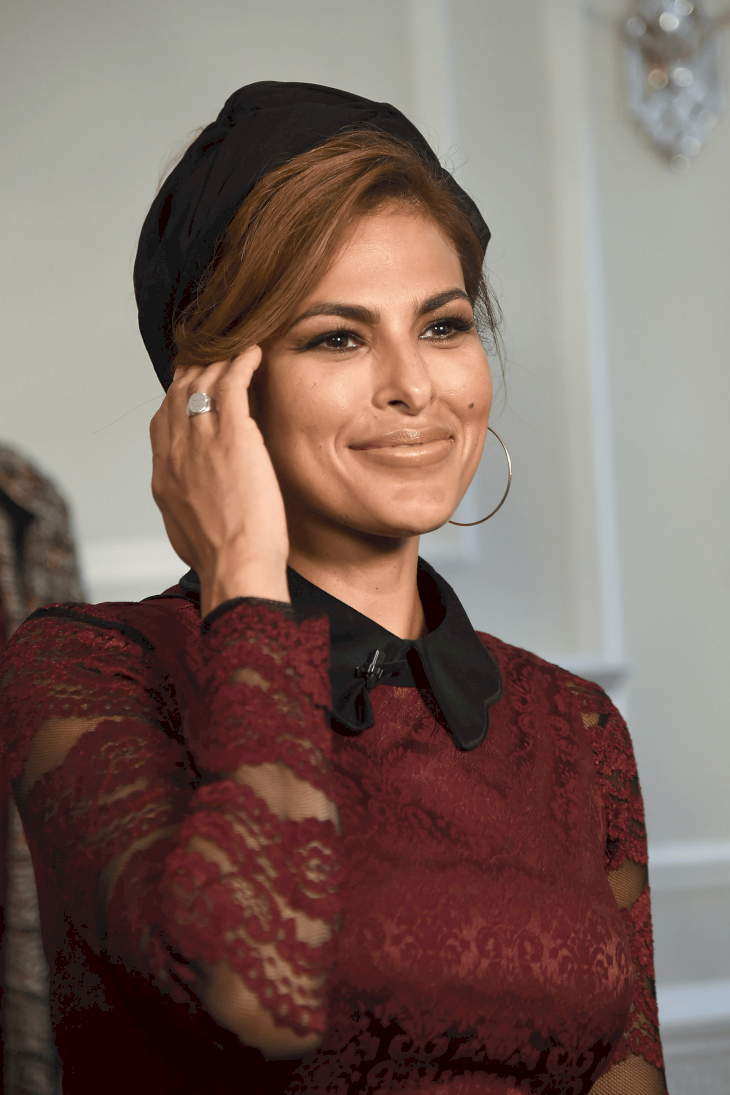 ---
Ryan also tries to speak about his family as little as possible, but sometimes he reveals some details, thrilling his fans. For example, when he shared how exciting it was to celebrate the first Christmas with their daughter, he added that Eva was his 'the one.' "I know that I'm with the person I'm supposed to be with," he revealed.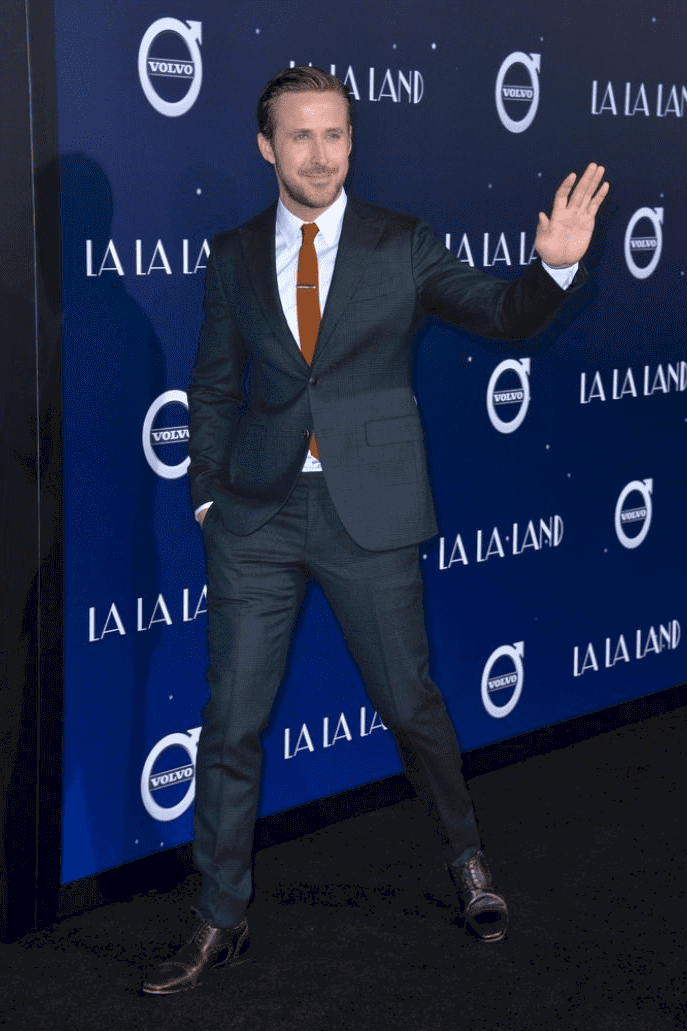 ---
RYAN IS INCREDIBLY HAPPY WITH EVA
And when the reporter asked what quality he's looking for in a woman, Ryan's reply was just the best. "That she's Eva Mendes," he said. "There's nothing else I'm looking for." Is there a more adorable couple in Hollywood?? I don't think so! Two years later, their second daughter was born, and they named her Amada Lee.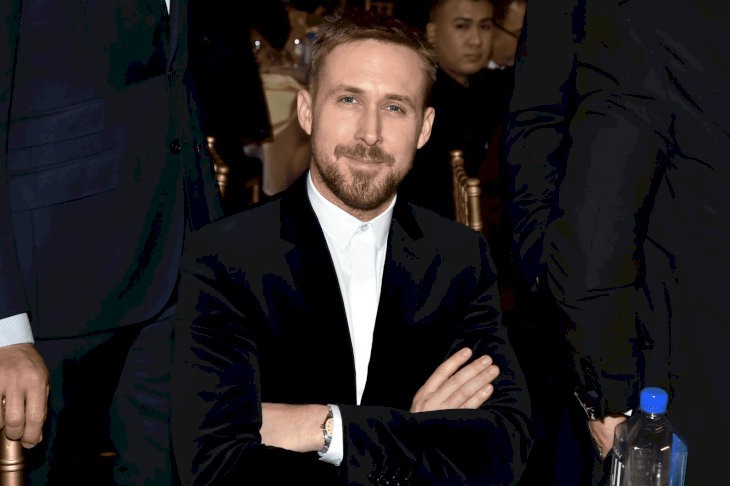 ---
That's right – her first name is the same as her sister's second! But, it turns out that it's not as crazy as it sounds. "In true Latin fashion, we reuse names all the time," Eva explained. So yeah, that's more common than you think!
---
ARE THEY A PERFECT FAMILY?
Although Ryan and Eva seem to be so happy, like any other family, they have their issues. For the two of them, one of the first challenges was having kids in the middle of their flourishing careers. Eva decided to take a hiatus as soon as their daughter was born so she could focus on raising her, and hasn't acted in anything since 2014.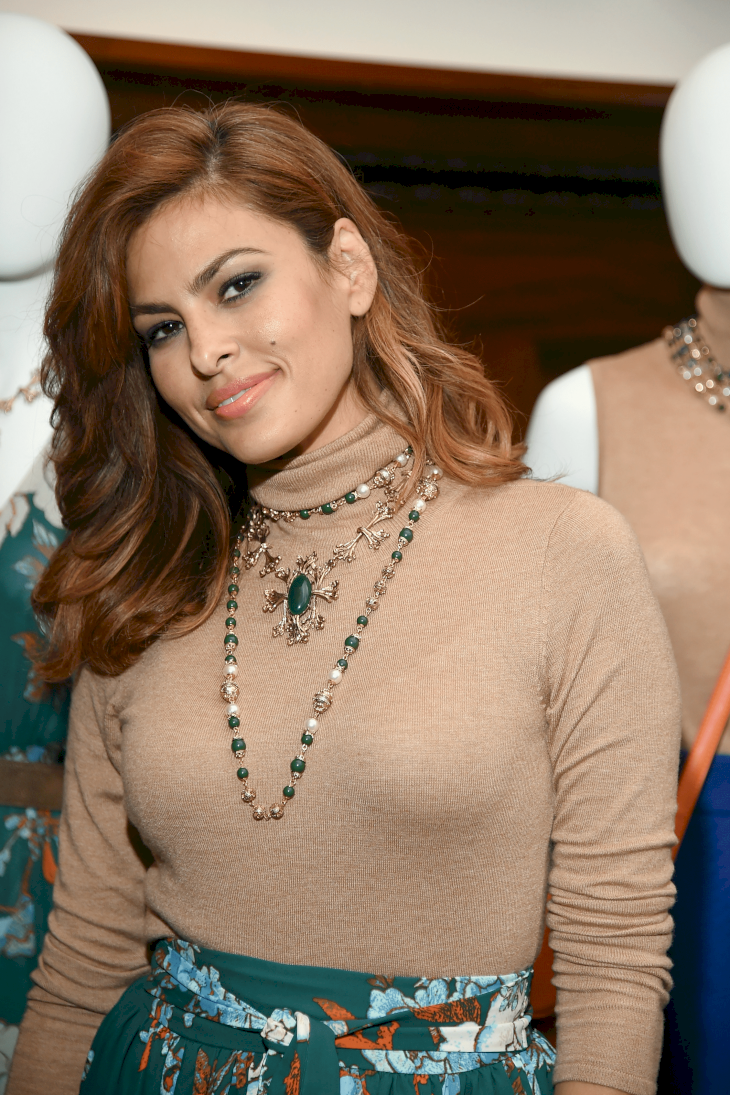 ---
You might think that it was a hard decision to make, but Mendes revealed that it was logical to her. "If I'm even like… 'should I do this project?' I think about my daughter, all I have to do is think of her face, and I know the answer immediately. I guess she's like my moral compass, in a way," the actress explained.
---
THE BEAUTIFUL CHAOS 
But, of course, raising kids is no bed of roses, and Ryan once admitted in an interview that their daughters created chaos in their lives. But, he meant a specific type of chaos. "It's a beautiful chaos that's… surreal and serene," the actor revealed to GQ.