Stevie Nicks: The Woman Behind The Songs
Often described as an "ego" who shares her feelings and heartbreak on stage, Stevie Nicks has become one of the most renowned women in the music industry. Being recognized by the Rock and Roll Hall Of Fame twice, there is much more to her than her voice. In this article, you will discover her personal side and what her private life has been like throughout her life.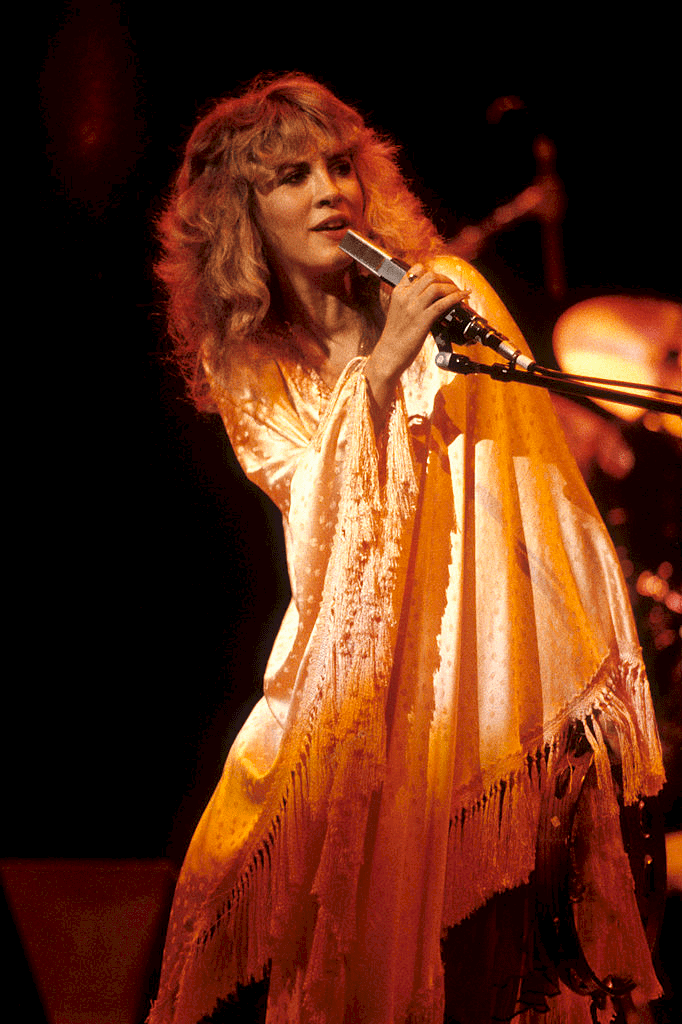 ---
STEVIE NICKS AHD HER EARLY START IN MUSIC
Many people believe that Nicks' career started in the '60s, while she was in high school, however, the truth is that her grandfather was her first big musical influence. He was a washed-out country singer, who taught her how to sing and play guitar at an early age, often bringing her along the country bars to showcase her skills.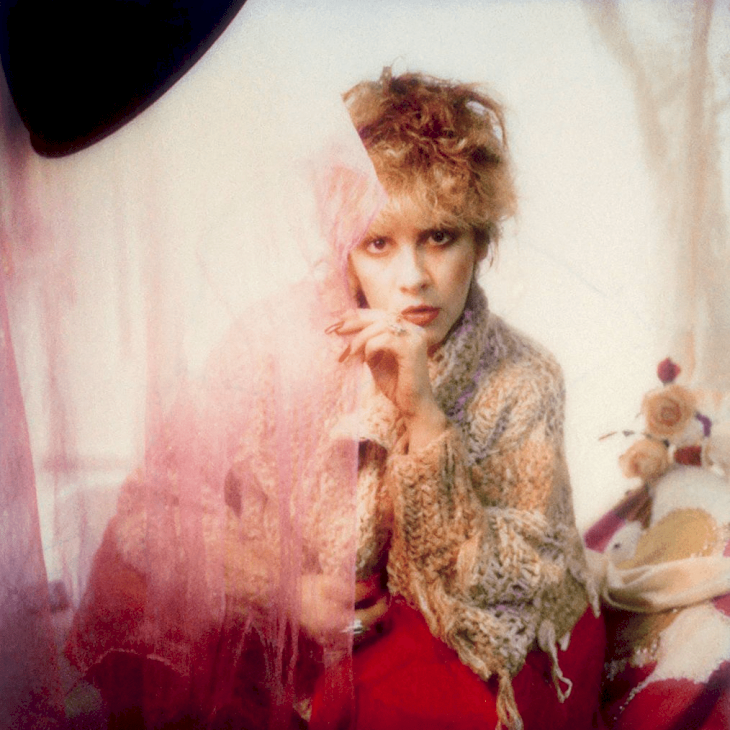 During her teenage years, the Nicks family relocated to the periphery of Los Angeles, California, and this was her time to shine. She met Robin Snyder Anderson at school, and the two would quickly become best friends. Having a similar passion for music, Stevie and Robin joined a band called Changing Times, however, Nicks wouldn't last long in the band.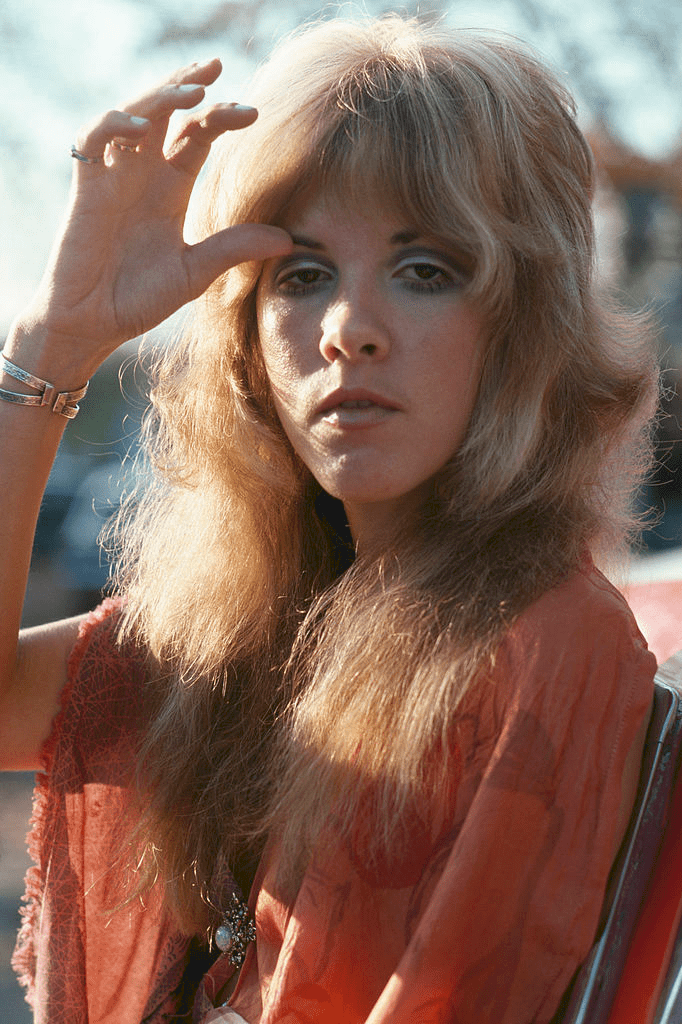 ---
THE CHANGE OF HER LIFE
The Nicks family soon relocated to Palo Alto, which required for Stevie to change schools, however, this would be one of the most important changes in her life. While attending school in this region, she met one of her classmates who would have an incredible impact on how the rest of her life would turn out to be.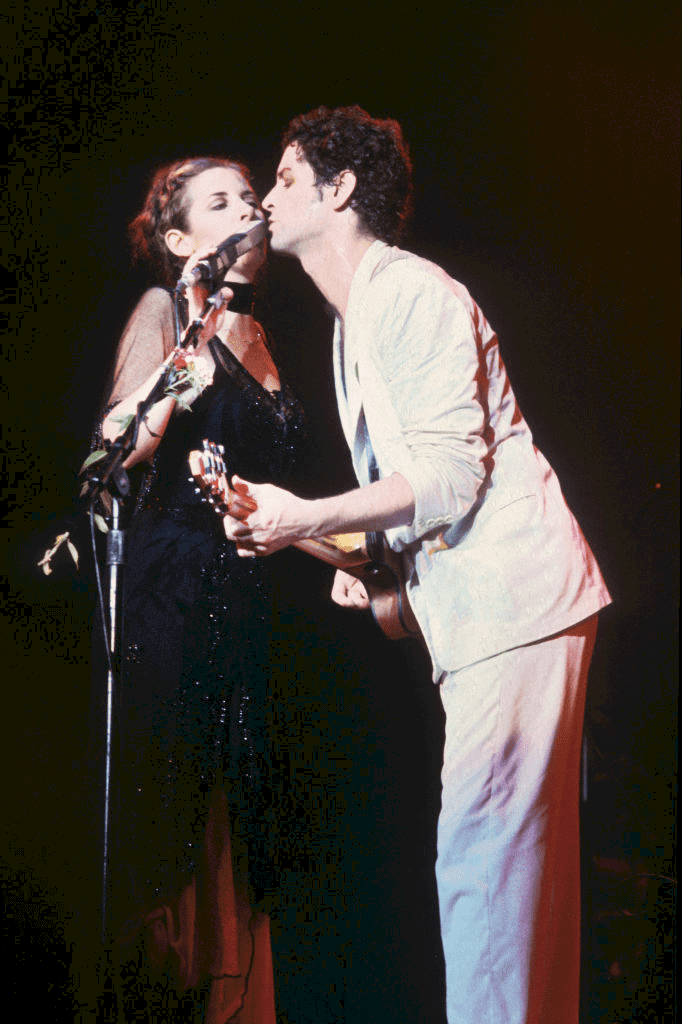 This classmate was Lindsey Buckingham, who just like her, was a songwriter and guitarist. Their relationship quickly flourished due to their passion for music and, when her family decided to relocate to Illinois, she chose to remain behind and pursue her musical career. Nicks and Buckingham took this as a chance to join a local band called Fritz.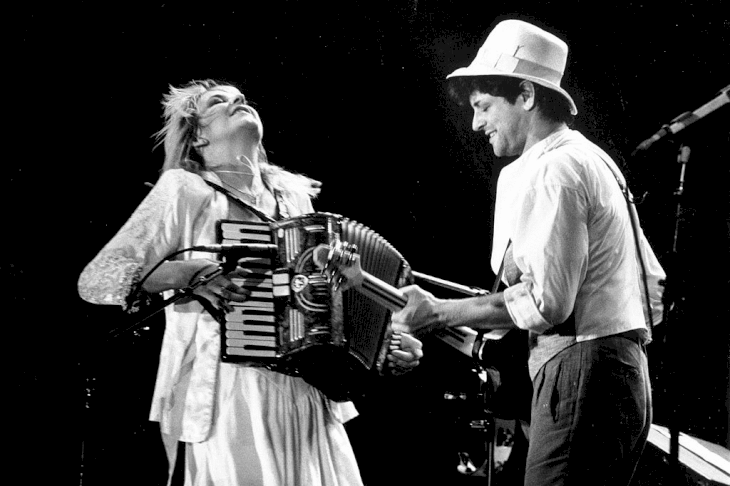 ---
FIRST BIG BREAK
While the band was small and not very experienced, it did become quite well known in the area and developed a group of fans. Fritz ended up becoming more well known due to being the opening acts of artists like Janis Joplin and Jimi Hendrix. But like everything good in life, it would come to an end.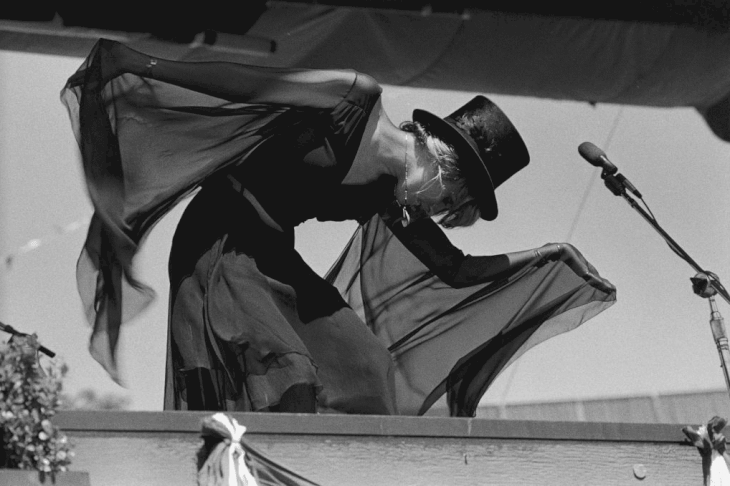 In 1971 the Fritz split up and the musicians opted to follow their own individual paths. Through their emotional and musical connection, Nicks and Buckingham became romantically involved and, while the band was no longer together, they were still collaborating musically. In 1972, the couple released an unsuccessful album titled with both their last names hyphenated.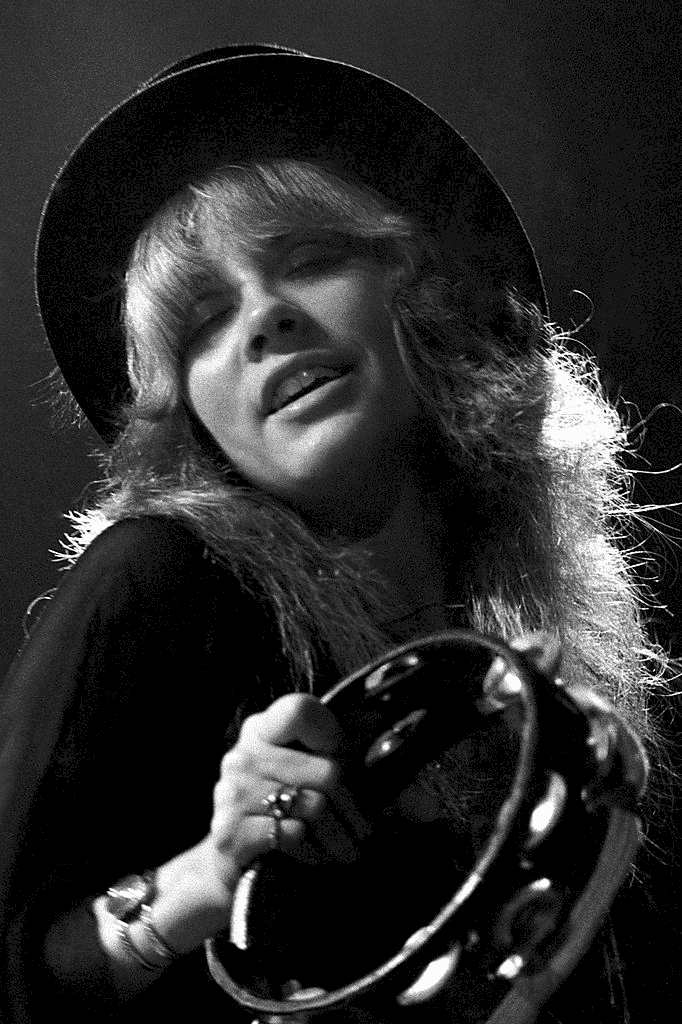 ---
FLEETWOOD MAC: HOW DID IT ALL HAPPEN
Being originally known as a British blues band, Fleetwood Mac spent several years with troubled relationships between its members. By 1974, they have had several people coming and going from the band, and they turned to the USA to find someone that would stick around.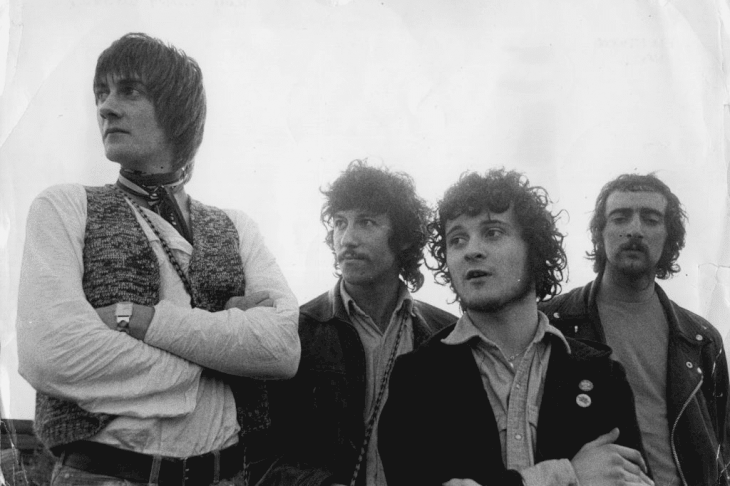 The band went to Los Angeles to find a new recording studio, and while doing that, they discovered the musical duo made up by Nicks and Buckingham. Fleetwood Mac was quite impressed by Buckingham's guitar skills and arranged a meeting with him to discuss the possibility of him joining the band. He accepted but had one condition.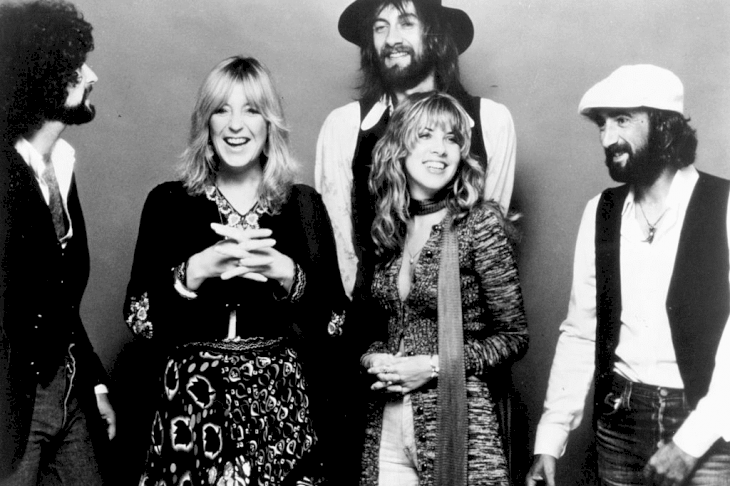 ---
FLEETWOOD MAC'S PACK DEAL
While Buckingham was happy to join the band and experiment with different types of music, he indicated that he would only take that position if Fleetwood Mac took Stevie Nicks as a band-member too. The band accepted his request, and the pair joined the band in 1975.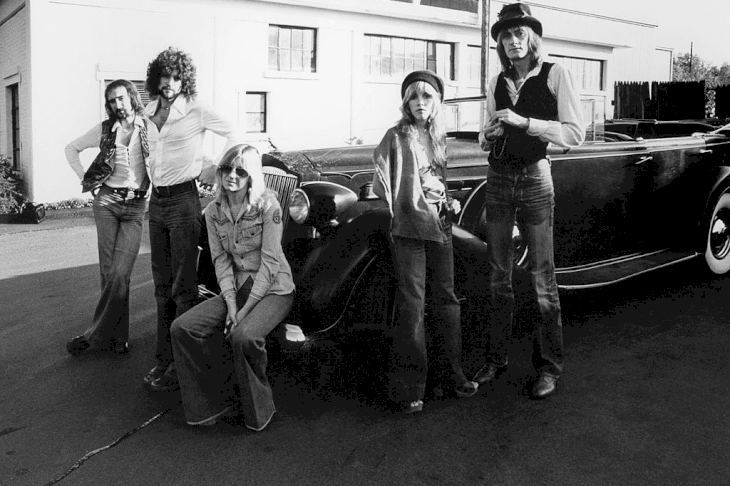 The first album that the revamped band released went straight to the top of the charts, and with it so went Stevie Nicks, who had discovered new-found stardom. She quickly became the star of the band, and the fans couldn't get enough of her on-stage performances, which brought a new kind of 'special' to Fleetwood Mac.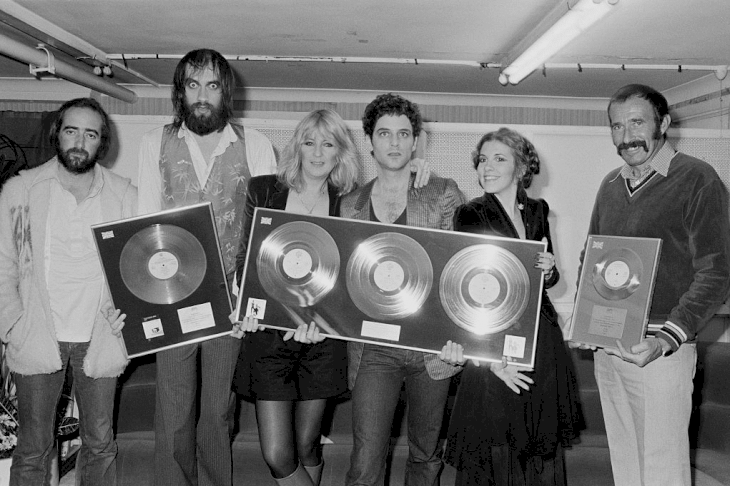 ---
THE LOVE TROUBLES HANGING OVER THE BAND
The musical success of the band was at an all-time high by 1976, however, the same can't be said about the personal lives of the band members. During this year, Christine and John McVie wanted to split up, Fleetwood split up from his wife, and Nicks and Buckingham's relationship was also not doing well.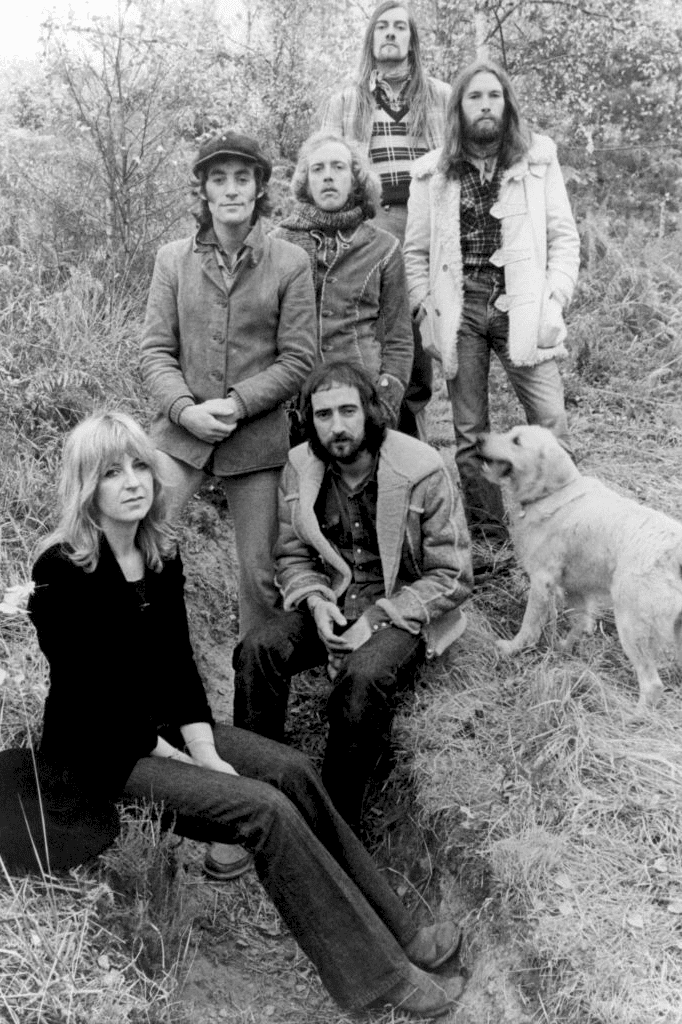 ---
LEAVING FLEETWOOD MAC: STEVIE NICKS GOES SOLO
Even though the band managed to put out some albums during these tumultuous times, Stevie Nicks felt like it was time for her to try a solo career. She released her own album, titled "Bella Donna", in 1981, which quickly reached the top of the charts. During the next couple of years, Nicks collaborated with Fleetwood Mac while recording solo.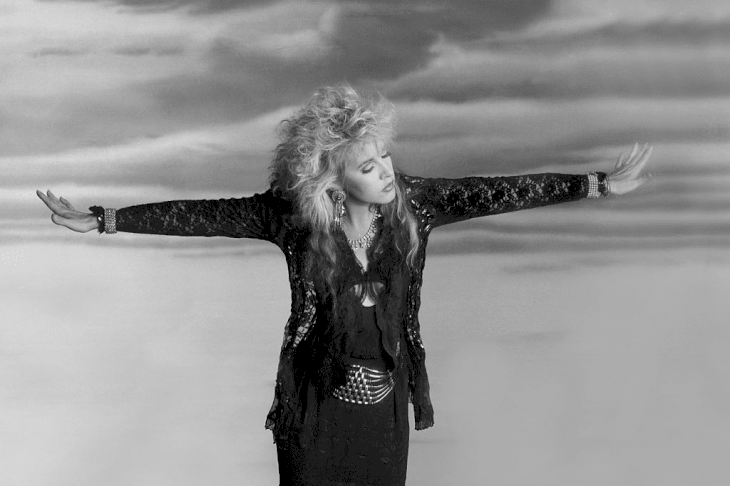 ---
BEING A ONE OF A KIND FRIEND
A couple of years later, Nicks' best friend Robin passed away from leukemia, and Stevie decided to do what she thought was best to assist her widower. She married Robin's husband in an attempt to help him to raise her best friend's child. While Nicks was full of good intentions, the relationship didn't work out.
---
THE REUNION OF FLEETWOOD MAC
In 1997 the ex-band members of Fleetwood Mac decided to get back together and do what they do best: music. Just one year later, the band was inducted to the Rock and Roll Hall of Fame. But this would not be the last time that Nicks' talents are recognized.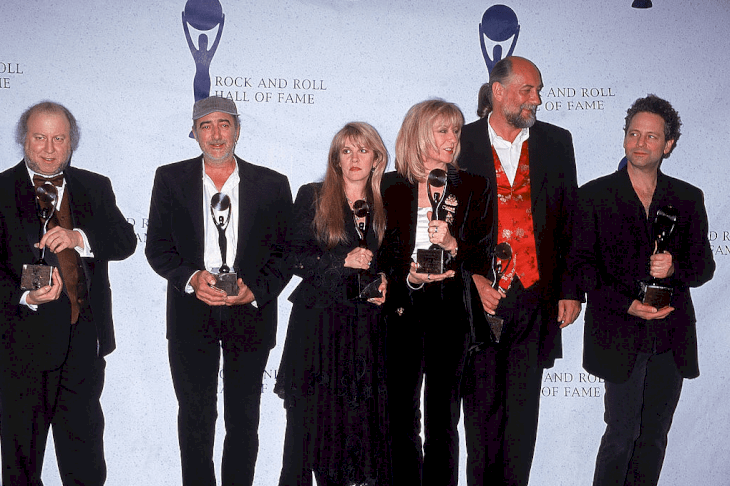 ---
THE ROCK AND ROLL HALL OF FAME
Stevie Nicks became the first woman to be inducted to the Rock and Roll Hall of Fame twice, firstly as a member of Fleetwood Mac, and secondly as a solo artist. Alongside her in this pantheon of fame are 22 other men, including the members of the Beatles.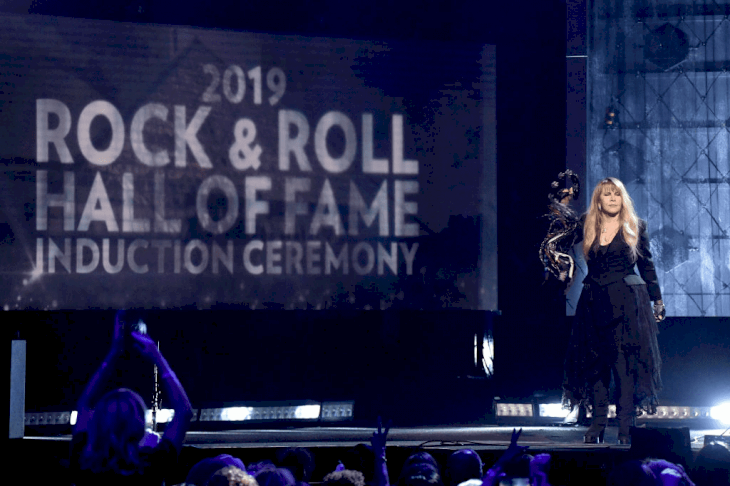 The singer and songwriter, who was always very vocal about her independence and the ability of women to succeed in a men-ruled world, mentioned that "I know there is somebody out there who will be able to do it. What I am doing is opening up the door for other women."
---
THE INFLUENCE OF HER MOTHER
Stevie Nicks has always been very close to her mother, and while Mrs. Nicks never managed to succeed in her career, as she gave it away to focus on her children, she made sure that her daughter would never have to make that choice.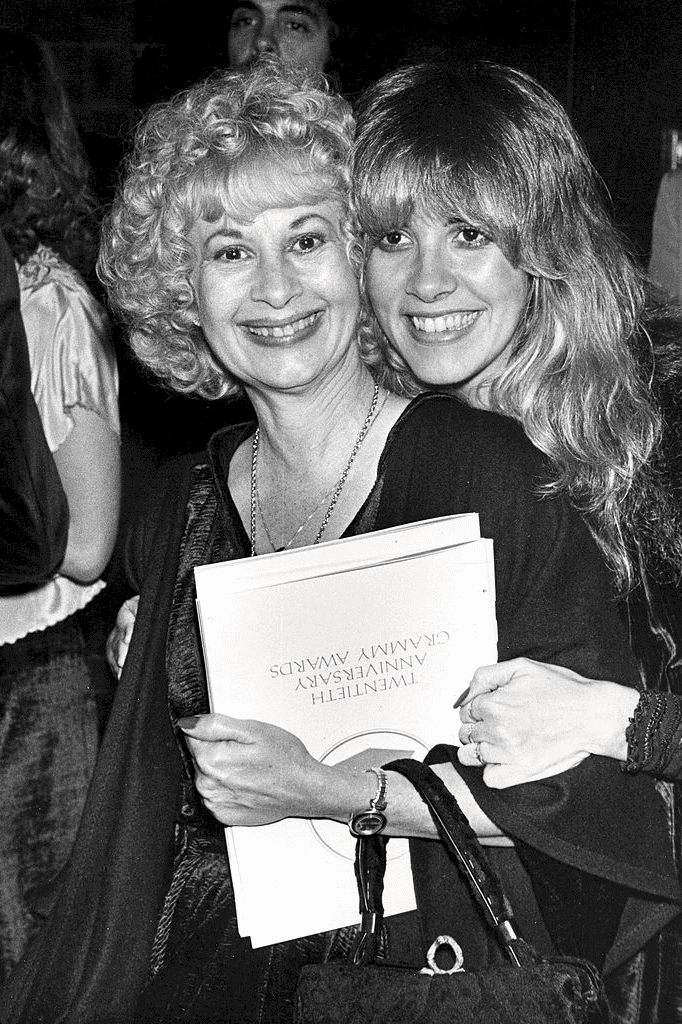 "She said to me: you will never stand in a room full of men and feel like you can't keep up with them," Nicks recalled of her mother's advice, "And you will never depend upon a man to support you. She drummed that into me, and I'm so glad she did."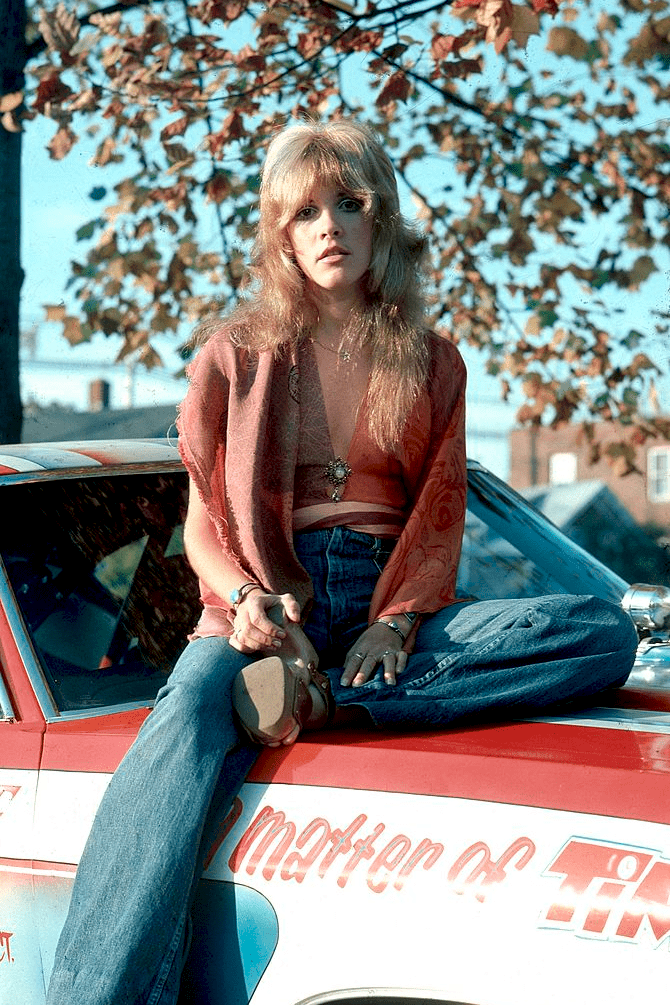 ---
BUT, DID SHE FOLLOW HER MOTHER'S ADVICE?
While Stevie Nicks has been an icon in terms of empowerment, she has also had her fair share of love interests. Throughout the years, she was involved with several men, however, none of these relationships seemed to have lasted too long. Let's have a look at that.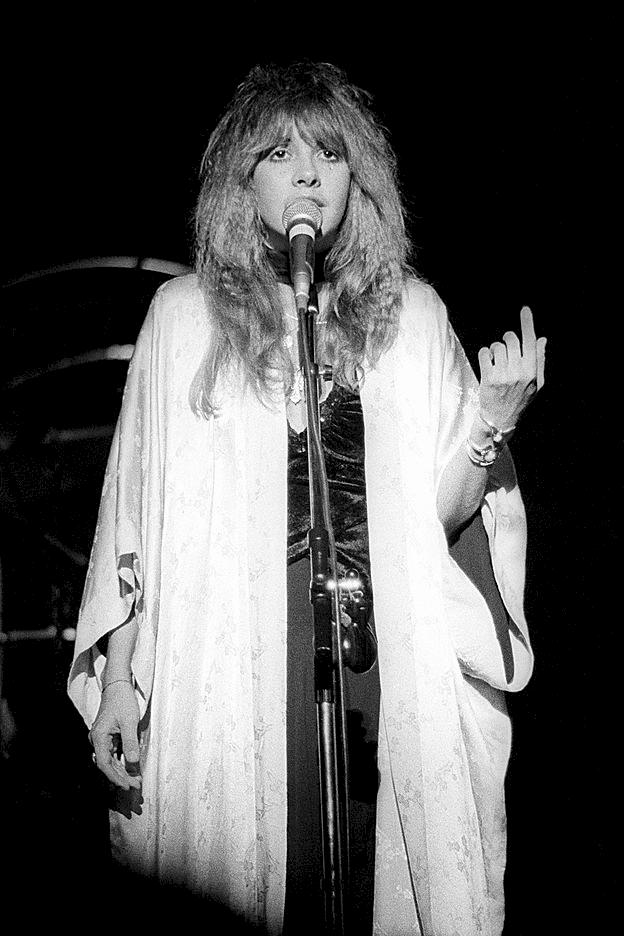 ---
LINDSEY BUCKINGHAM
One of the first big loves of Stevie Nicks is Lindsey Buckingham, and the two have been linked romantically for decades. In fact, their love for one another goes back to their high school years, when they began their music career together.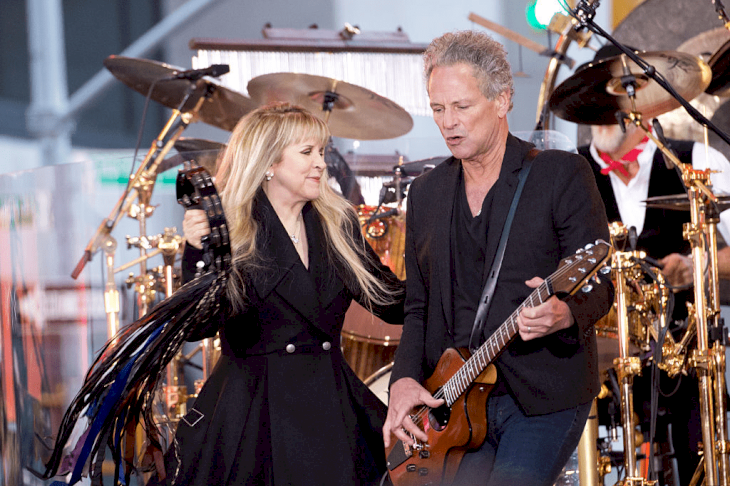 ---
DON HENLEY
If you are a fan of the Eagles, you may encounter some other names of people related to this band later on the list. Stevie was in a relationship with Don Henley, the band's drummer, between 1976 and 1978, however, he wouldn't be the last Eagle member to steal her heart.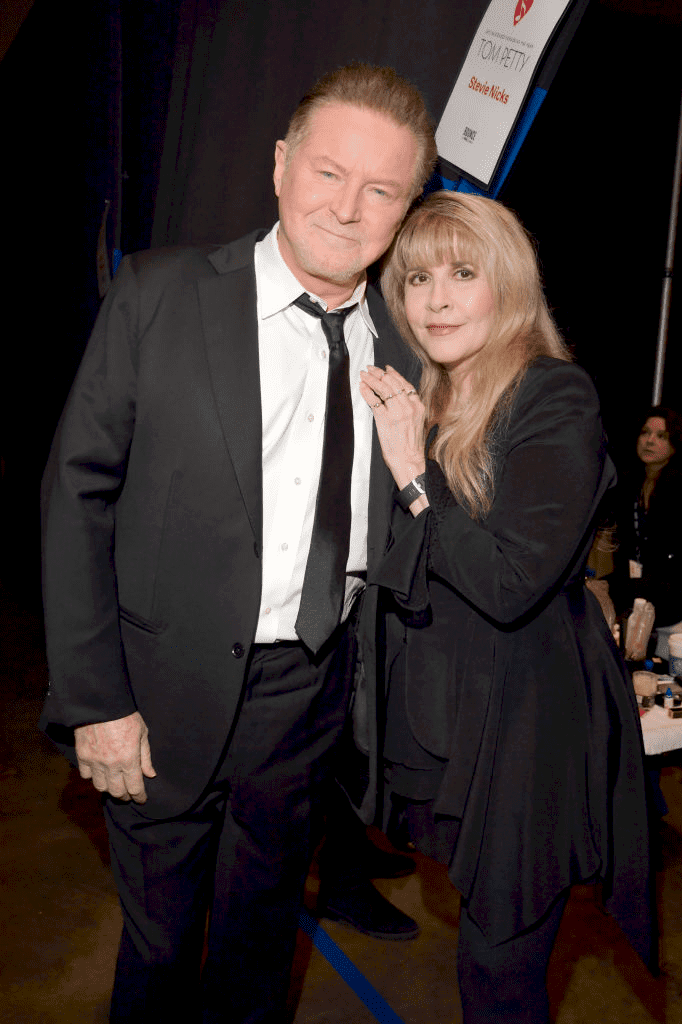 ---
MICK FLEETWOOD
Yes, you read that right, Mick Fleetwood. Just two years after Stevie Nicks joined the band, she and Fleetwood had a brief romance. We can't help but wonder if this is the reason why he split up from his wife ...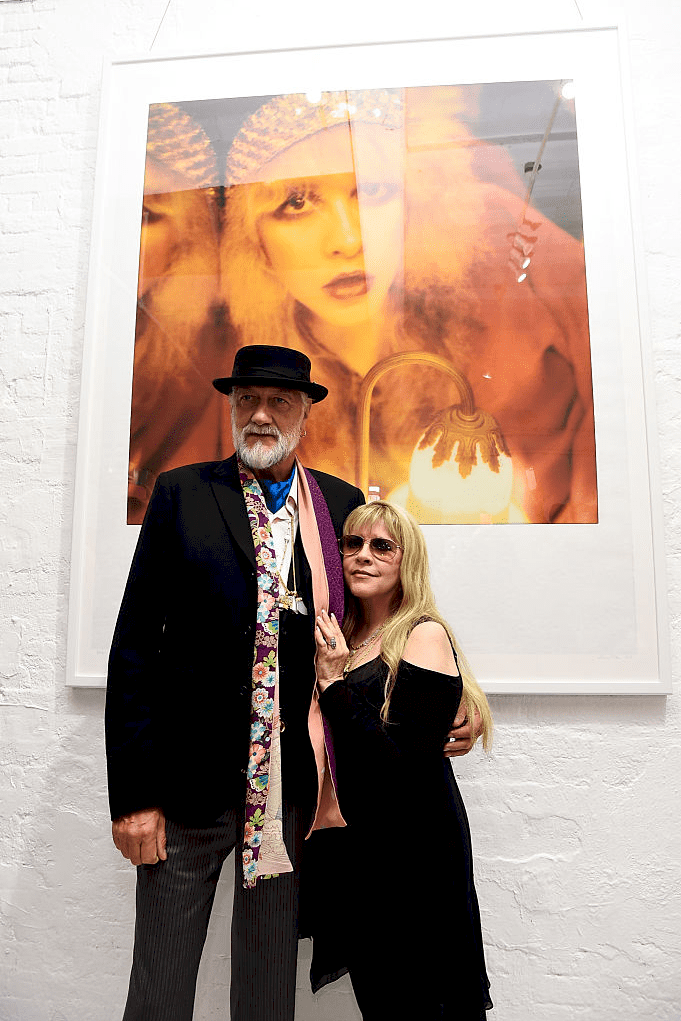 ---
JIMMY IOVINE
As expected, Stevie Nicks' romances tend to be with people in the music industry, and the same happened with Jimmy Iovine, a record producer who also co-founded Interscope Records. The pair dated while they were working on her album "Bella Donna", between 1980 and 1983.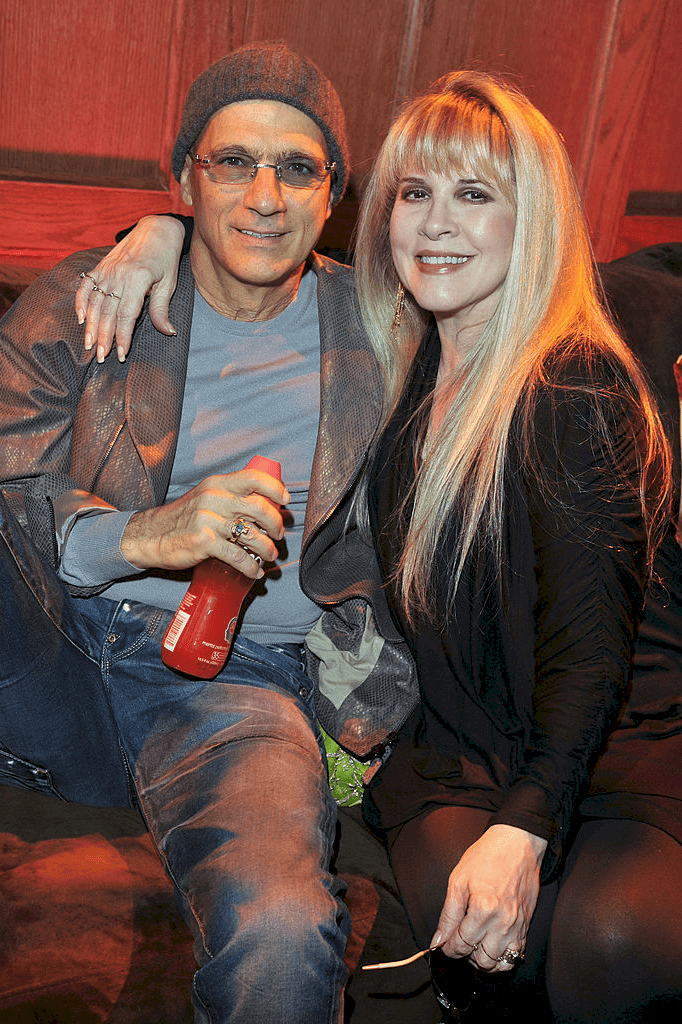 ---
JOE WALSH
One of the most famous love interests of Stevie Nicks is Joe Walsh, with whom she was in a relationship from 1983 to 1986. Walsh has developed a five-decade-long career in the music industry, and you probably know him as one of the members of the Eagles.
---
RUPERT HINE
Between 1988 and 1989, Stevie Nicks was in a relationship with Rupert Hine, a British musician, songwriter, and record producer, who worked with her on her solo album titled "The Other Side of the Mirror". He has worked with several big names in the music industry, such as Tina Turner, Bob Geldof, and Eleanor McEvoy.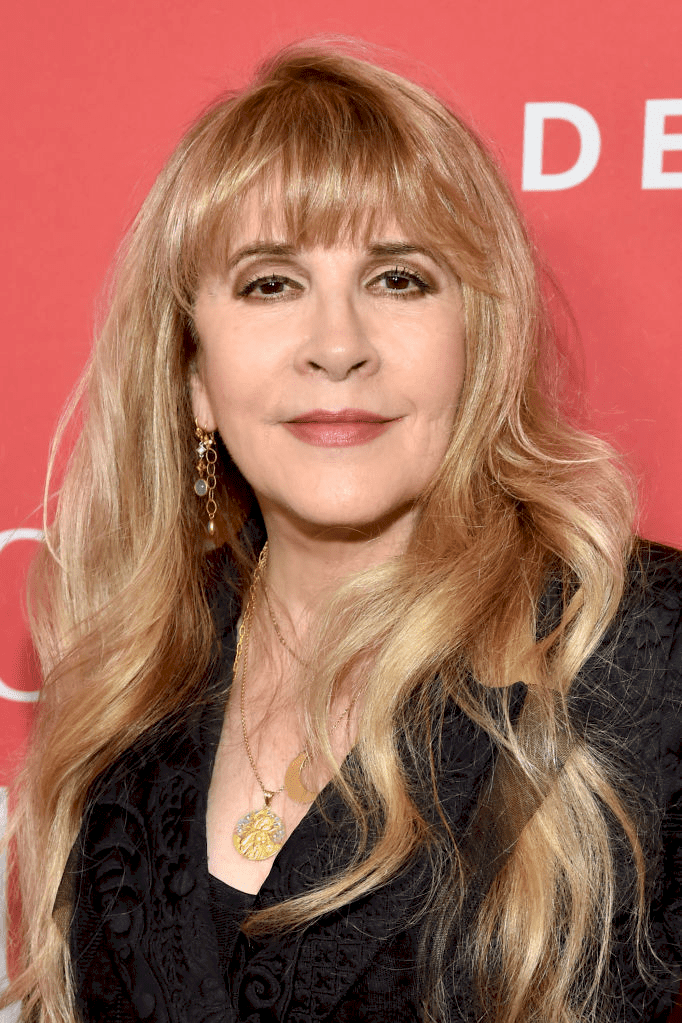 ---
HOW IS HER LOVE LIFE RIGHT NOW?
Recently, Stevie Nicks had an interview with The Guardian, where she was asked if she is dating anyone. While she admitted that she hasn't been going out with new people in "a long, long time", she shared that she is a romantic individual.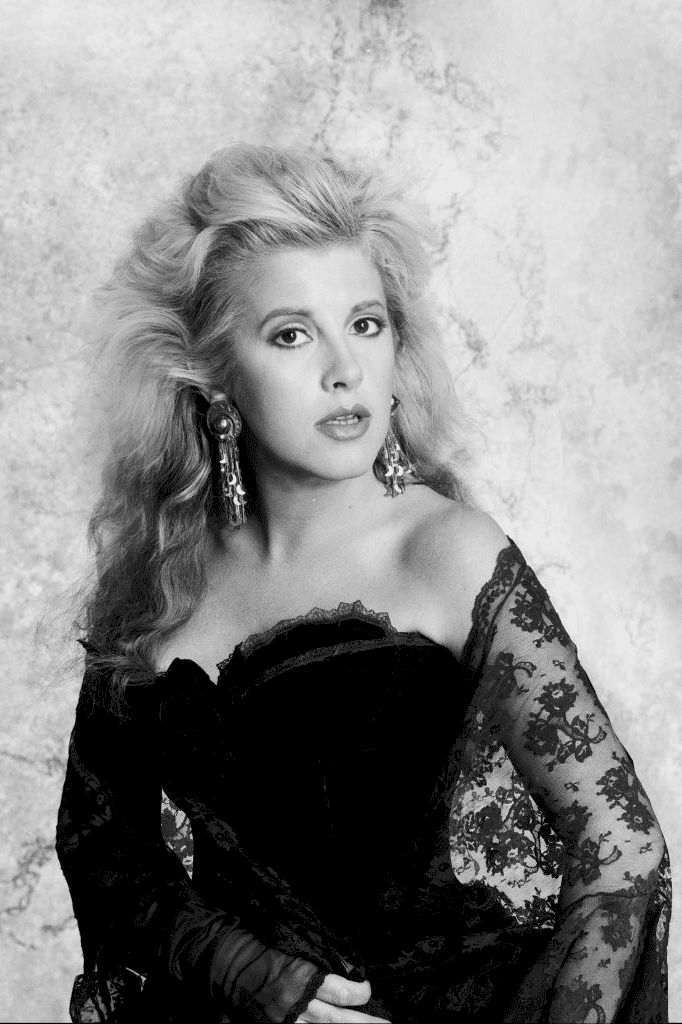 She continued, "I'm never averse to the fact that it is possible that you might turn a street corner and walk into somebody that just catches your eye because it's happened to me a million times. So, could I fall in love and run away with somebody at 72 years old? Yeah. It's probably not gonna happen, but it's possible."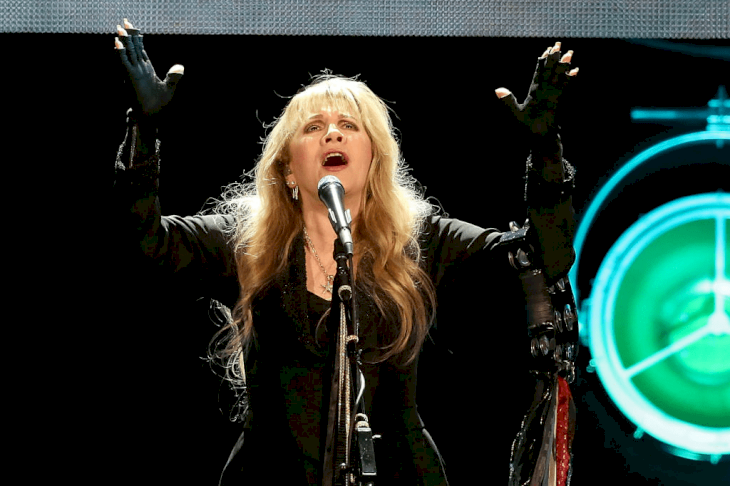 ---
THE STORM BEFORE THE CALM
While Stevie has been involved with many men throughout her life, she has a strong belief in her own independence. When asked about the song "Storms", she shared that "I sat at my piano, a woman, and I wrote it, to say that nothing you or anybody else can do to me can change [her freedom]."