Julie and The Phantoms: Little-known Details About The Cast
Julie and The Phantoms is a new fascinating show on Netflix. So it's about time to find out about the cast's love lives. Which 23-year old actor is already married in real life? How does Owen Patrick Joyner get along with Booboo Stewart? And is Charlie Gillespie and Madison Reyes an item? Learn more about the real-life partners of Julie and The Phantoms actors below!
---
JEREMY SHADA AS REGGIE
To Seventeen, Jeremy described his character as "a golden retriever in human form". Not far off, right?! The 23-year old actor admits he's just as dorky as Reggie, and also loves making people laugh. But how is Jeremy different from Reggie? And what's the scoop on his love life?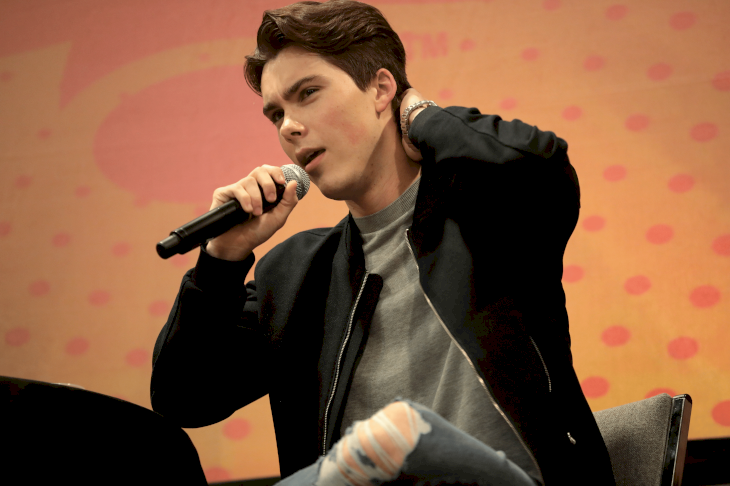 ---
For starters, Jeremy told Seventeen he's not as flirty as Reggie, and that he's been a hopeless romantic since like forever. Does that mean he's been struggling to find luck in love? Clearly not, because this is one married man!
---
His wife Carolynn is a ballet dancer. And their furry kids Finn and Jake are the cutest thing you'll see all week. They met through mutual friends and started dating after a game night at a friend's house. The two lovebirds then got hitched last year - and Mr. Shada wasn't shy in spamming his Insta fans and friends with wedding pics. "Happy wife, happy life", he wrote on one. 
---
As if that's not cool enough, Carolynn whipped up this ghost design. Jeremy shared it with his Fan-toms, as he calls them, and surprised everyone by letting them know it's now for sale as T-shirts! Moreover, they're giving the proceeds of the sales to one of their favorite charities. 
---
This might be the actor's first big on-screen break, but he's no stranger to the biz. Did you know he was the leading voice behind Finn the Human from Adventure Time? Yeah - and in most of his other film work, he can be heard rather than seen. Furthermore, he's the lead guitarist in a pop-rock band with his brother Zack and two other friends. The group calls themselves Make Out Monday.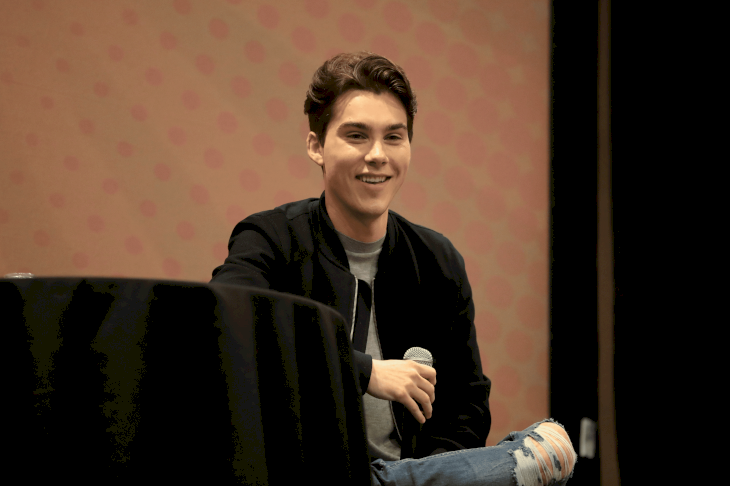 ---
OWEN PATRICK JOYNER AS ALEX
The 20-year old Joyner doesn't look as anxious as his character. Instead, he's quite hilarious, and not afraid of laughing at himself. Like how he told JustJared that when he was 13, he apparently used to show up to his baseball games with makeup on from theater rehearsal. "It's a good story", he jokes. 
---
Time for his dating life! How about him and his co-star Savannah May (who plays mean girl Carrie)? Are they a thing, as some think? Side note! This is the second show they've worked on together, after previously co-starring in Knight Squad. Anyways, the rumors turn out to be… not true!  
---
According to May, she and Owen are like brother and sister, so there's nothing romantic there. "I truly love him. He's like family to me now," she told MEAWW in an interview. May also explained that Owen was one of her first friends in L.A. so she was stoked to get to work with him again. 
---
How about a boyfriend, then? Owen plays a queer character opposite Booboo Stewart, so might he be dating a boy? It doesn't seem so, no. He is not gay in real life. But on the topic of learning his character was gay a bit later in the process, nothing really changed for Owen when he found out.
---
In fact, he was just honored that he was entrusted with this role and its important message for the younger generation. On filming their scenes together, Owen praises Booboo for making every scene relaxed and comfortable. The day before Joyner and Stewart filmed their first big scene together, they rehearsed the scenes for a few hours.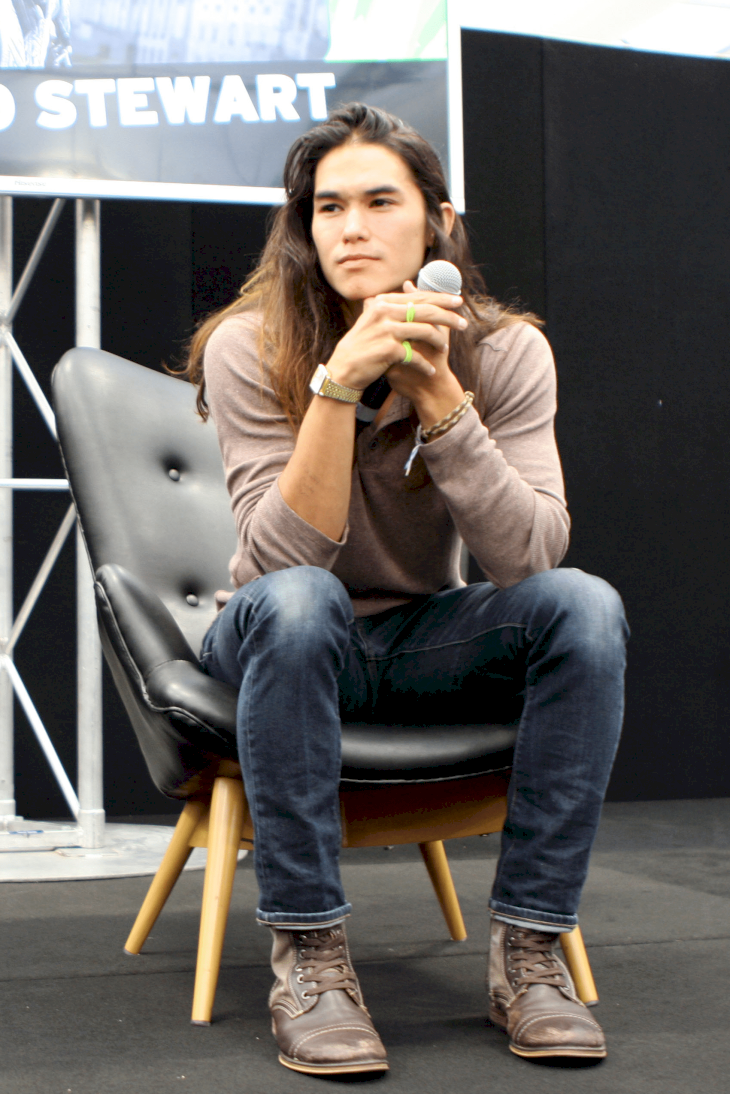 ---
Owen recalls that "it was like [he and Booboo] had been friends forever. Plus, it's not that tough to act like you're in love with Booboo Stewart." As it stands, it doesn't look like Joyner is dating anyone. However, it's possible that he's seeing someone in private.
---
CHARLIE GILLESPIE AS LUKE
Now, this is one adventurous guy if you've ever seen one! From swimming in the Bay of Fundy in the heart of winter or getting backflip lessons, he's always active. This is the 21-year old's first lead role in a Netflix series - but you might also know him as Brian from the reboot of Charmed. 
---
Enough about his career, though… It turns out he's pretty great at picking up chicks! Seriously, though, is he dating anyone? First off, he and Madison Reyes are not an item. While they surely have on-set chemistry, she's only 16, so... maybe one day!
---
Also, they've both got busy schedules so there is probably no time for dating. As far as we can tell, Gillespie is single and free as a bird. The girl who appears on his Insta feed quite often is his cousin, Madi. The two are obviously very close. 
---
NILS ALLEN "BOOBOO" STEWART AS WILLIE
Out of the young group, he's the oldest at 26 years! As the older one, Stewart's dating history is a bit longer. In the past, he was romantically linked to some of his acting colleagues. For example, he dated his Twilight co-star Jodelle Ferland, and later a Nickelodeon actress, Samantha Boscarino.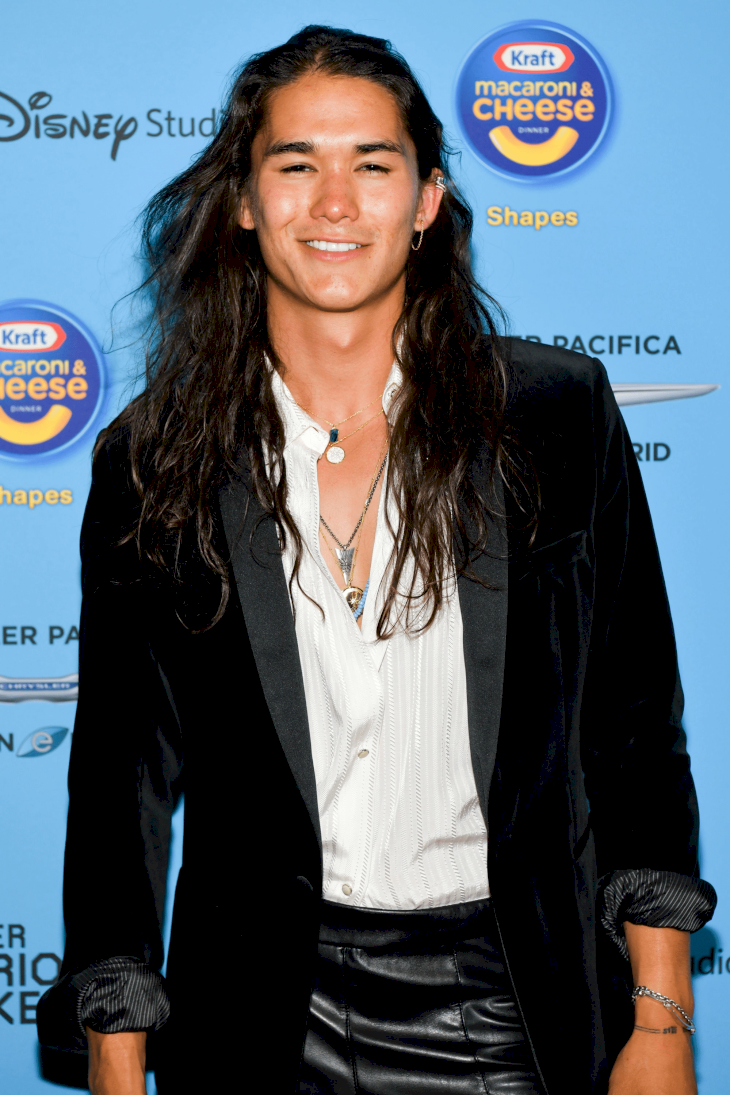 ---
Then, Booboo had an affair with the dancer, Megan Trainer, who took part in Descendants. Not to be confused with Meghan Trainor, who is All about that Bass – totally different girls. The big question though is he dating anyone today? While he tries to keep his personal life private, we do have an answer for you.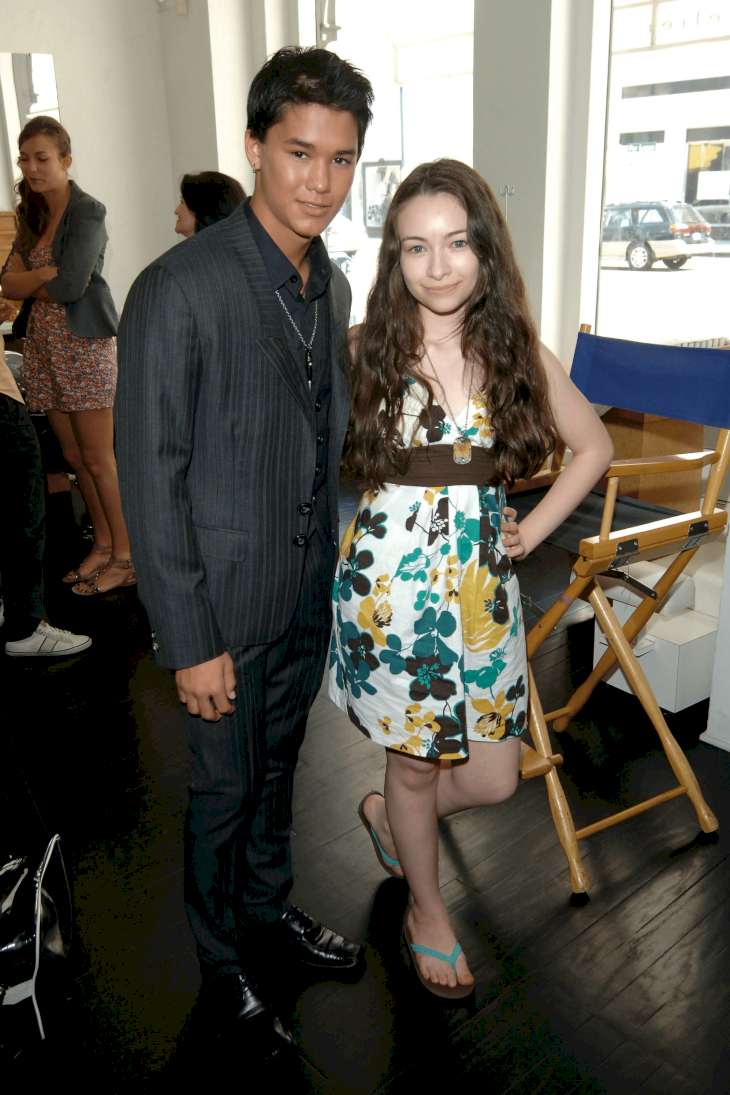 ---
He's taken! His girlfriend is Valentina Cy. She's a talented musician, model, and photographer. Valentina first started appearing on his Insta in March last year. Oh, and they have starred together in several music videos. And they look so happy together!
---
In real life, he's an artist of note - just check out his Insta feed, you can't miss it! He's also part of a live charity drive where he drew custom personalized pictures. Why? Well, to raise much-needed funds for a charity that supports the work of musicians and music workers. Great stuff!
---
MADISON REYES AS JULIE
Madison's got the best voice out of everyone in the show, 100%. Reyes is the perfect actress and singer to portray Julie in Julie and The Phantoms. At such a young age, Madison Reyes beat thousands of other applicants for the role. 
---
On a personal note, she told Refinery that she's got a huge girl crush on the actress Zendaya. Zendaya is both her role model and her dream dinner guest. "I'm so sorry, but I love that girl!" the young actress said.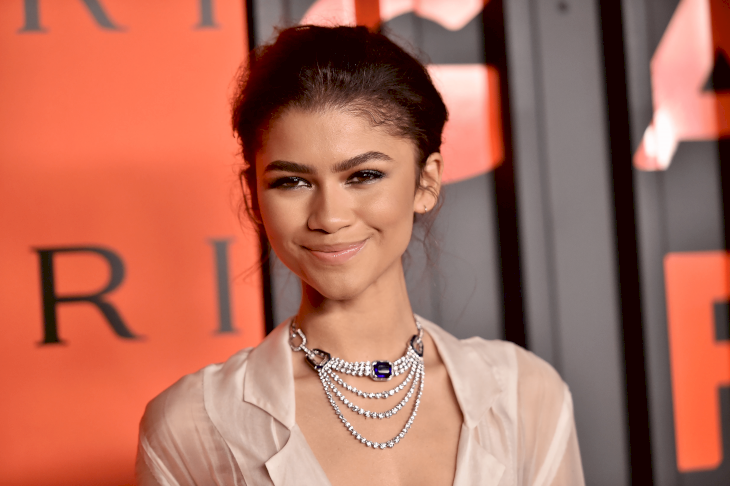 ---
But we wanna talk about the serious on-screen chemistry between Reyes and Gillespie. Who's voting for Team Juke both on-screen and off-screen? The two wrote the song, Perfect Harmony, together for Season 1 and, as Madison Reyes told TV Guide: