Matthew McConaughey and Camila Alves: Cute Details About Their Love Story
Matthew McConaughey and Camila Alves are absolute Hollywood royalty. They are notoriously known for being private about their personal lives, especially when it comes to their kids. But the tiny facts that we know about McConaughey and Alves together are beyond adorable! Find out all the most thrilling and little-known details about their marriage in this article!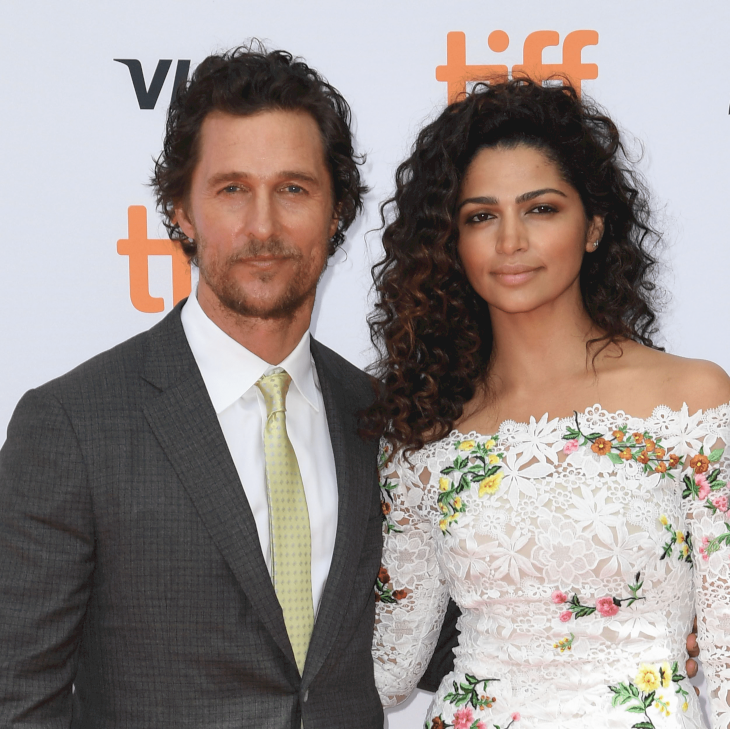 ---
BEFORE HE MET CAMILA
Matthew McConaughey was one of Hollywood's most notorious bachelor. With his good looks and laid-back attitude, it's easy to see why he had fans across the globe swooning. But it wasn't just his fans who were infatuated with the star. His Southern charm seemed to have gotten the attention of quite a few household names.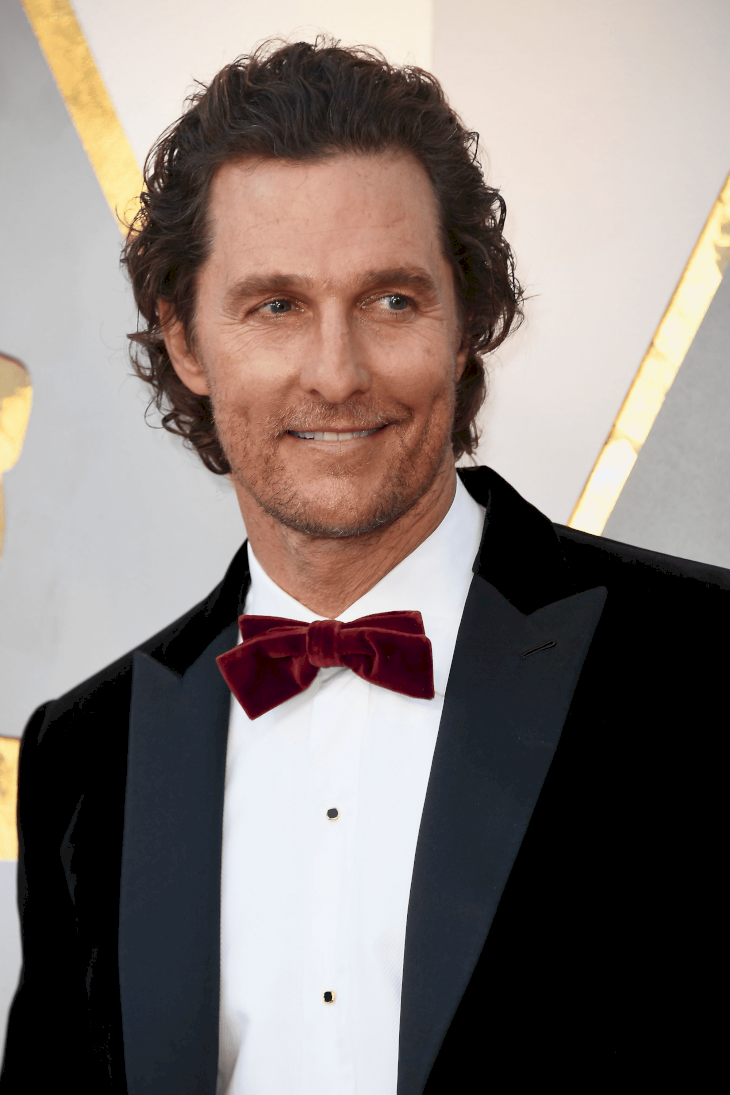 ---
Do the names Janet Jackson, Sandra Bullock, and Penelope Cruz sound familiar to you? Well, McConaughey previously dated all three women for brief amounts of time. And while they all turned out to be rather short-lived relationships, it seemed to have influenced the actors thinking towards relationships as he slowly began approaching the big 4-0.
---

"The clock was ticking — I was about to be 40 and my plan was to be married and have kids by that age," he told People Magazine.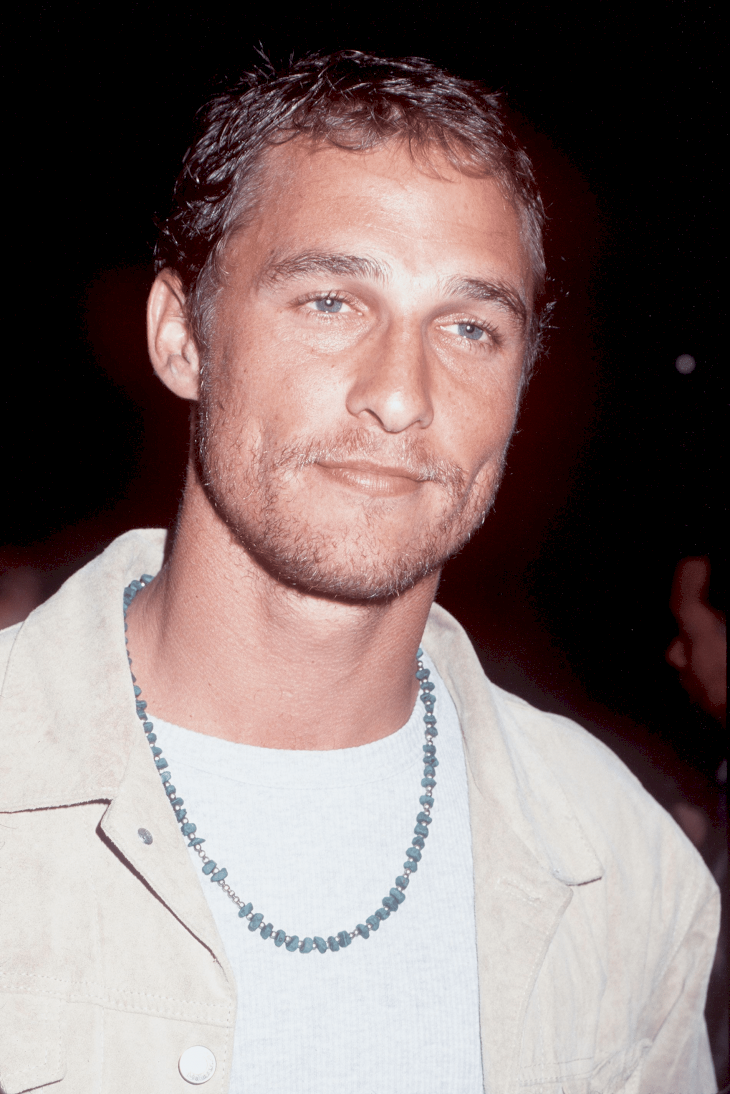 ---
While many popular outlets assumed that McConaughey would continue to enjoy his single life and status as one of Hollywood's most eligible bachelors, it seems that the actor was looking for a little bit more than a mere fling.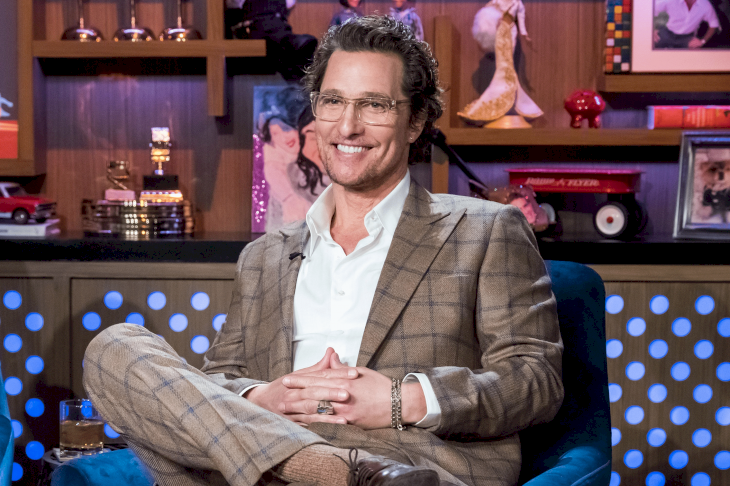 ---

"I didn't want to play the game of starting to feel anxious because, with too much anxiety, you can't find a mate. And then you make a hasty decision." he continued to say.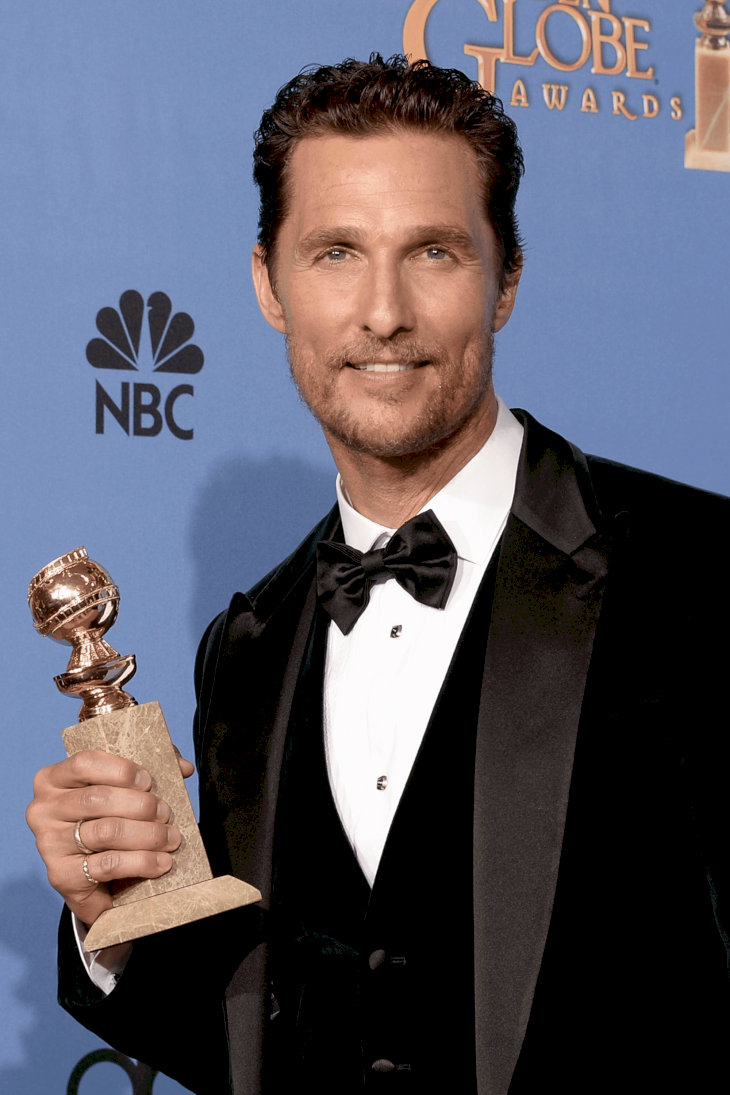 ---
LOVE AT FIRST SIGHT
If we are being completely honest, Matthew McConaughey may be known for playing more serious roles but the actor is definitely adored for his popular romcoms. I mean, where would we be without How To Lose A Guy In 10 Days? So, it is only fitting that the actor's love story with Camila Alves would reads similarly to a perfect rom-com script.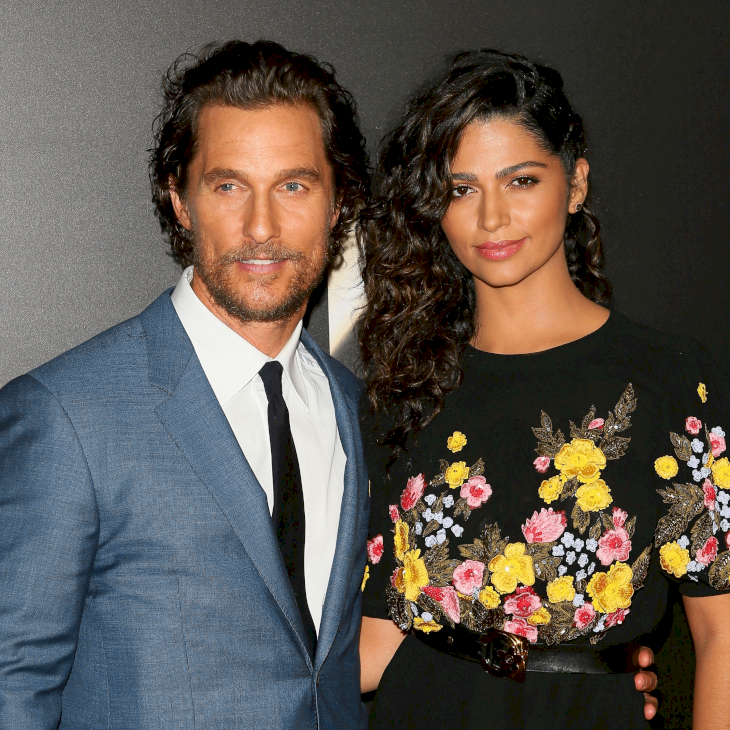 ---
Picture this: Matthew McConaughey sitting with friends at a bar. Enter Camila Alves! A brief look happens between the two and sparks begin to fly. Well for McConaughey anyway! See while the actor was already smitten from the moment he saw her the aspiring model, Camila wasn't as starstruck. 
---

"The first interaction, I did not know who he was," she told Access Hollywood. "At the time he had a really long beard, and he had this rasta hat. He was all covered up, and I didn't really realize who he was."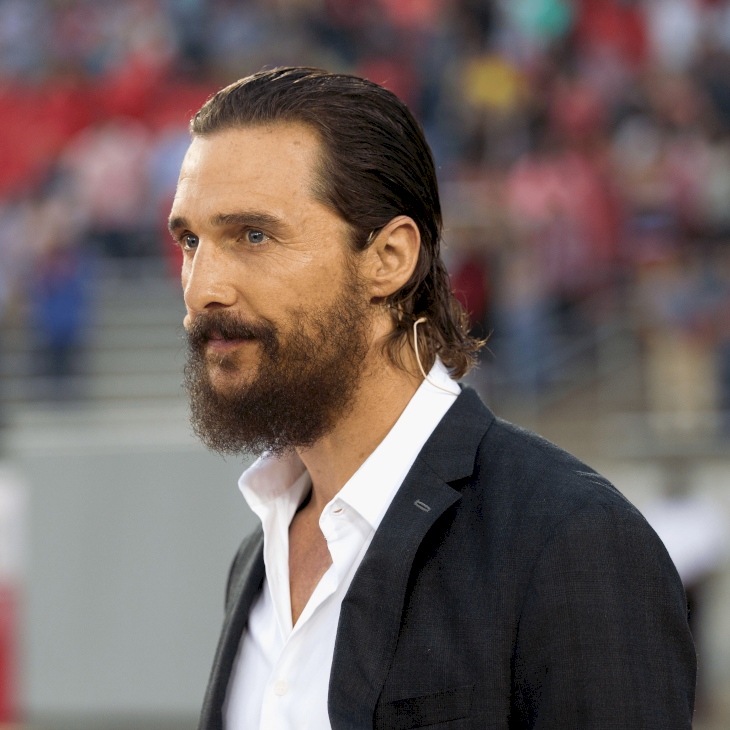 ---
So, while many women would have immediately given into his charm, Camila at the time wasn't as captivated by the Southern actor. And it looked like he had his work cut out for him. Recalling the night that he met Camila, he said: 
---

"That's when she showed up, and she moved right to left in front of my eyes across that club. It was as if she was floating. And I did not say, 'Who is that?' I said, 'What is that?' And then introduced myself." shared the actor.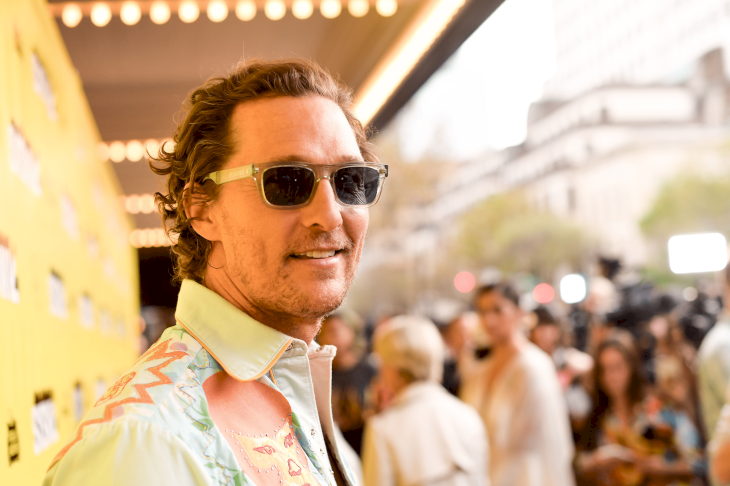 ---
In an effort to keep things interesting, Camila didn't immediately opt for English. Instead, she began speaking her home language, Portuguese, in an attempt to keep the actor on his toes. And just when you'd think that the supposed language barrier would lead the actor to give up - he stood his ground and began speaking Portuguese back! 
---
In an interview with PeopleTV, the actor jokingly admitted that he "understood Portuguese better than I've ever understood her in our nine years of dating!" The two eventually went on their first date three nights later, with Matthew McConaughey admitting: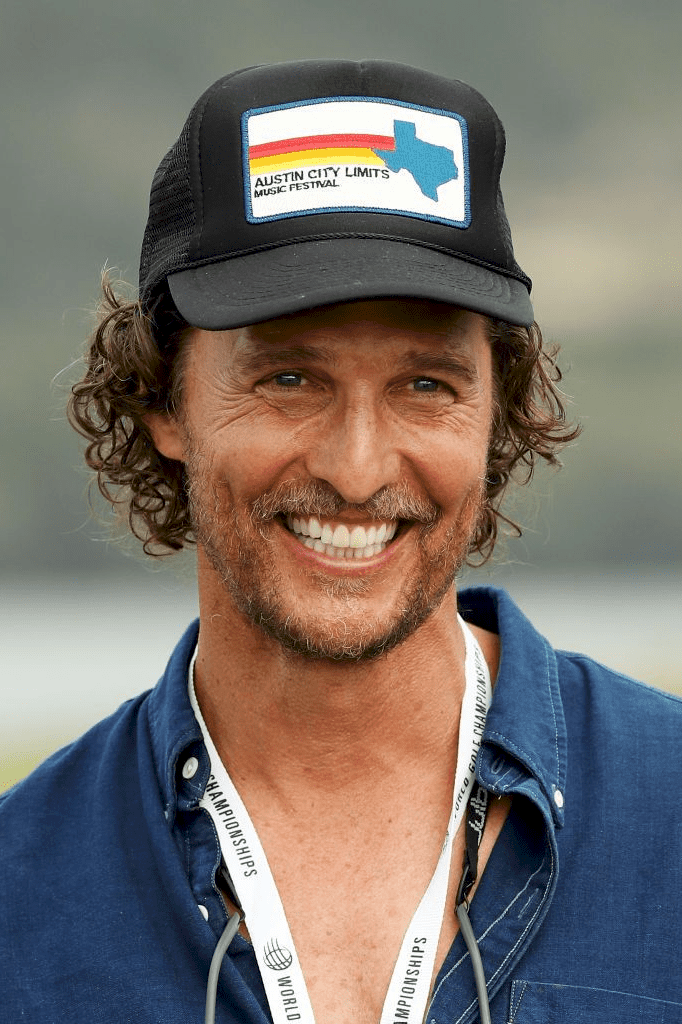 ---

"I knew then I've been wanting to go on a date with her for the last nine years and not with anybody else." 
---
But did you know that when the actor met Camila at the bar, he was still dating Spanish actress Penelope Cruz? That's right! McConaughey later shared how he had originally been driving to Mexico with Penelope Cruz but eventually decided to split from the starlet after he had noticed his future wife, Camila, in a bar that very evening.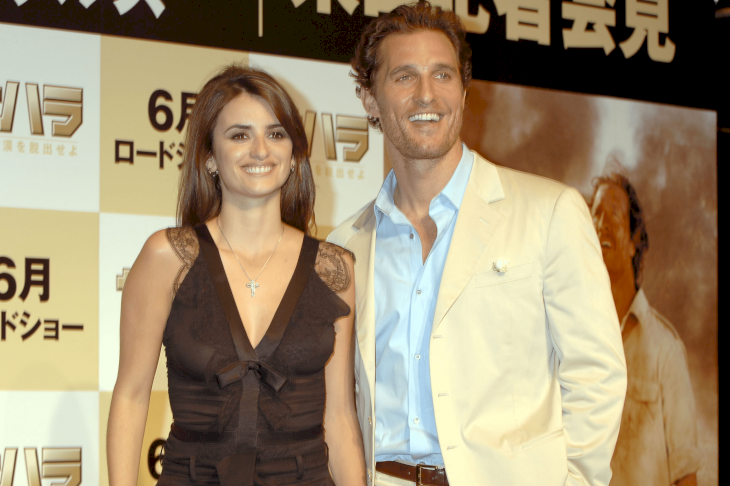 ---
But if you were looking for any bad blood between Cruz and McConaughey – think again! The two are still amicable and speak highly of one another!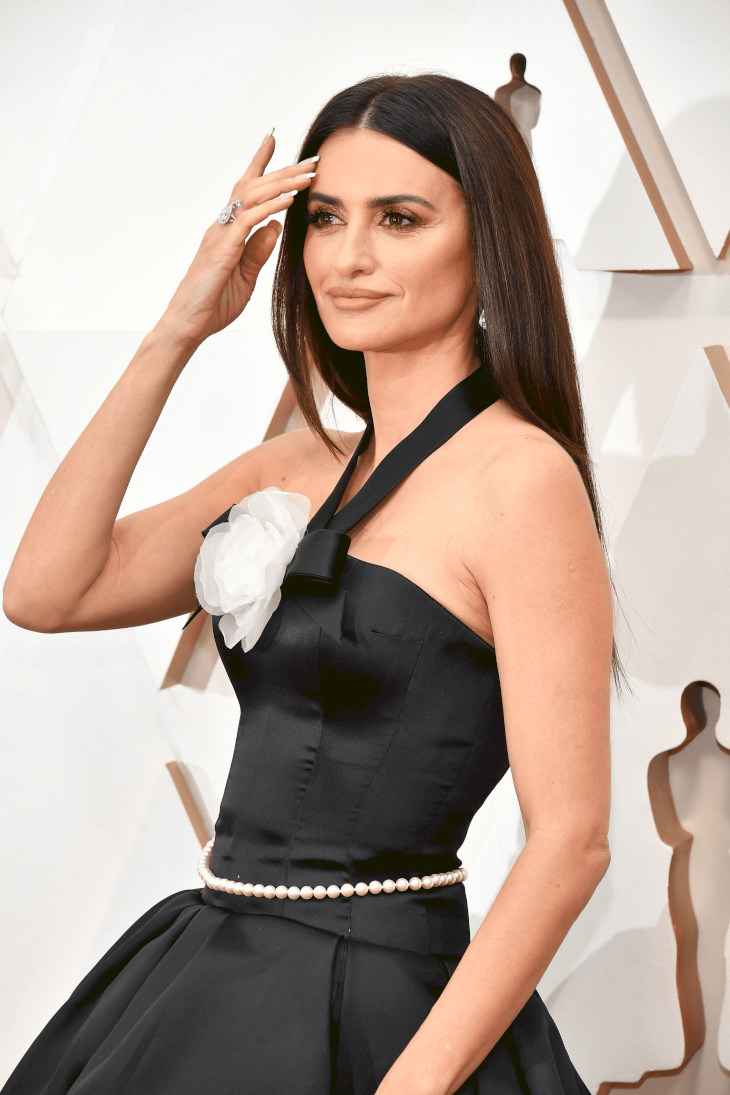 ---
MATTHEW PUTS A RING ON IT
When people refer to Christmas as the most wonderful time of the year, they definitely aren't kidding. Just ask Matthew and Camila! The two got engaged on Christmas day. Speaking about the Christmas engagement on The Tonight Show With Jay Leno, the Magic Mike actor revealed: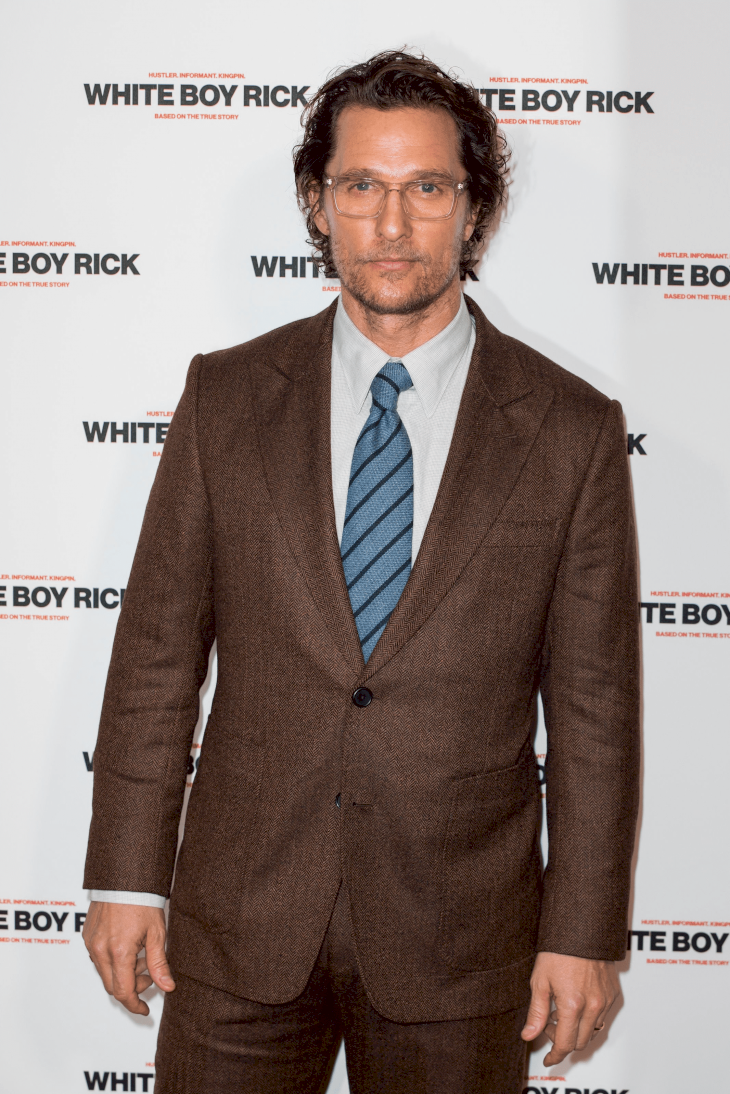 ---

"At Christmastime, we go around our family and everyone takes turns opening presents. So, I had wrapped the engagement ring in about eight different boxes deep".
---
But many would be surprised that Camila's first word wasn't exactly 'yes' when she initially unboxed the ring. "The first word out of her mouth was not 'yes'" McConaughey revealed. "I'm not gonna say what it was. But I did say, 'Look, I'm down on a knee. I'll stay here a while. I will outlast you.' And I did! She conceded."
---
This obviously led many fans to speculate that their love was incredibly one-sided with Camila not being fully committed. But the couple would go on to prove everyone wrong!
---
CUE THE WEDDING BELLS
Now if Matthew McConaughey is finally going to make it down the aisle you can almost guarantee that the wedding is going to be anything but conventional. The actor is known for being one of the coolest men in Hollywood and it appears his new bride Camila Alves is no different.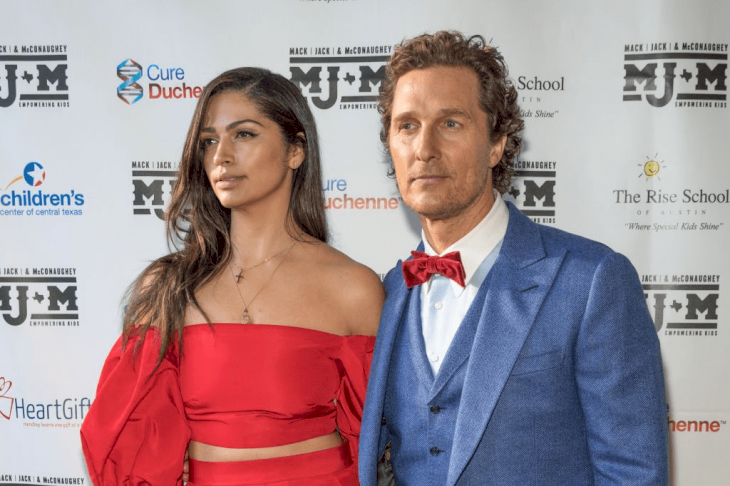 ---
Unlike most celebrities that revel in the glitz and glam of a show studded wedding, these two went a little more understated. Their wedding was actually hosted inside a private home. Chatting to Glamour Magazine the actor spilled the beans on his lavish Texan nuptials sharing that they had 40 tents put up in their back yard.
---
But the actor makes sure not to take any credit for the homely look as it was all Camila! Camila shared how she came up with the idea, saying: "I want to build a village. I want all of our friends and family to come here, stay for three full days, have an experience with us, so they can really remember this weekend.'"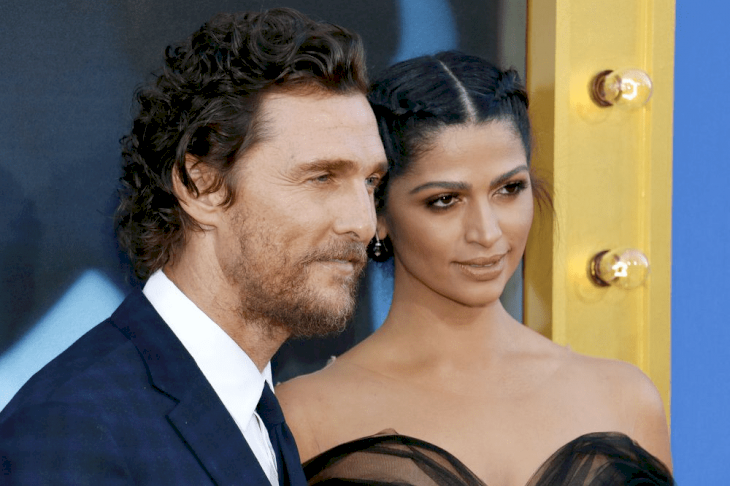 ---
It is also said that security was on hand at the three-story, seven-bedroom mansion, called Old Oak Estate where the wedding was hosted. Just a couple dozen close friends and family were invited to the 'cozy' celebration, with reports concluding that those working at the event were asked to sign nondisclosure contracts. 
---
So who made the guest list? Oh, just a few of Hollywood's biggest names, with the likes of Reese Witherspoon and Woody Harrelson being in attendance! And while many couldn't contain their excitement that the two were finally tying the knot, Camilla admits that she was surprised that the two finally made it down the aisle.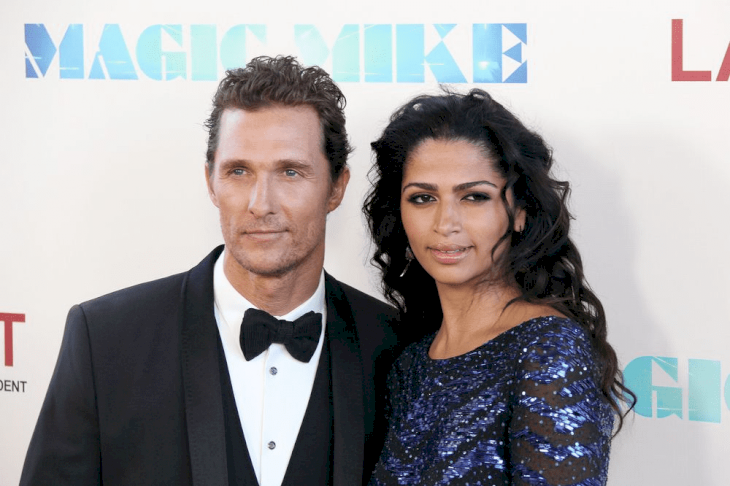 ---
During an interview with People back in 2012, Alves confesses that it was something they had to work towards. "I think it's something that we evolved to," she told the magazine. "I was never the girl that grew up saying I want to get married. I actually told my parents to not expect me to get married."