Meet Elvis Presley's 3 Granddaughters and His Look-Alike Only Grandson
For many of his fans from back then and even some today, Elvis Presley is the undisputed King of Rock n' Roll. With signature vocals that could raise the temperature of any room to his maddening stage performances, Elvis has definitely gone down as one of the musical greats of all time. 
Thanks to his timeless music, films, and various recordings of his concerts, his memory will live on forever. His work won't be the only thing carrying his memory though, his descendants will to. The Burning Love singer has four grandchildren from his only daughter, Lisa Marie. Here's all you need to know about them.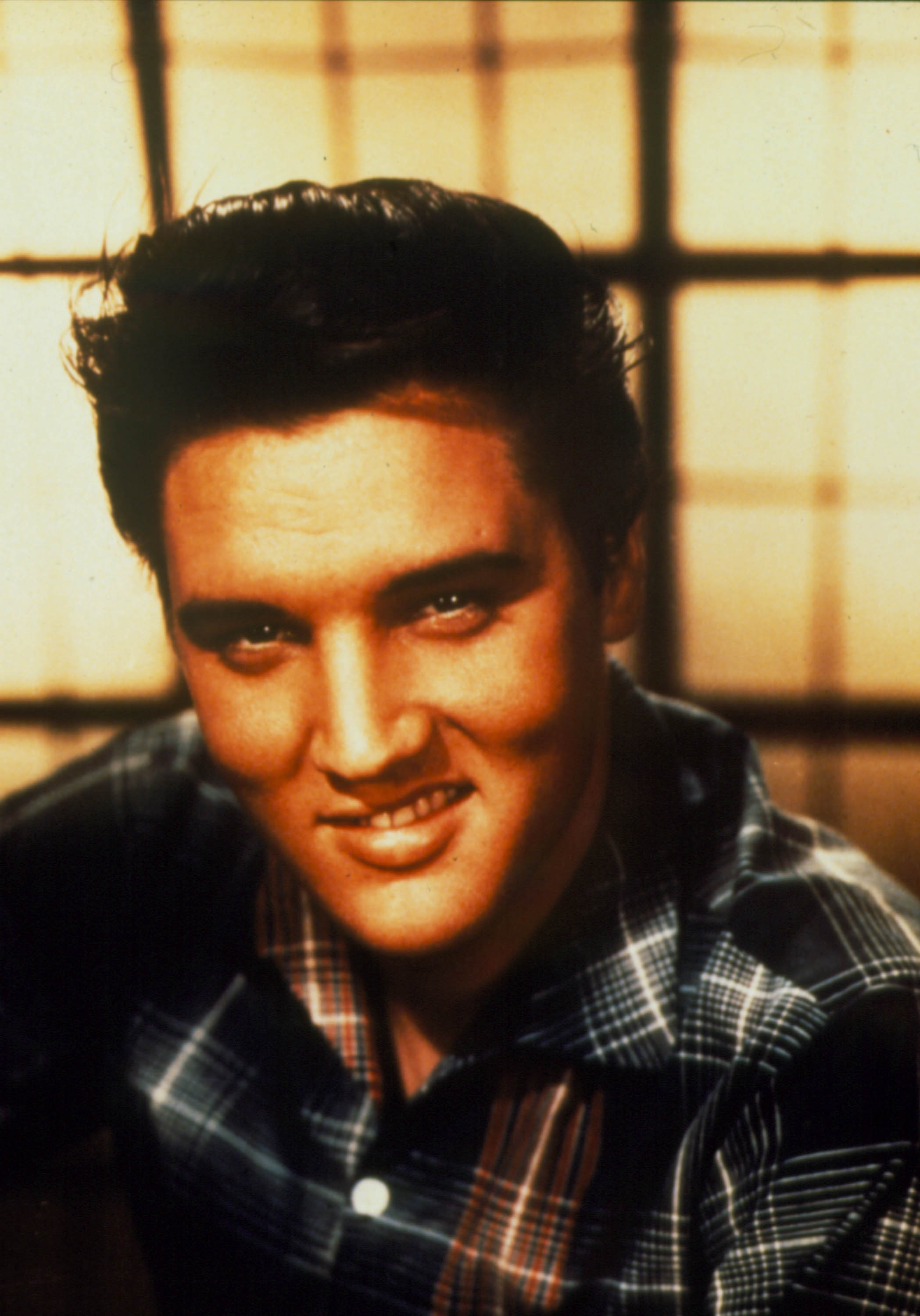 ---
THE RISE OF THE KING
Elvis Aaron Presley was born on January 8, 1935, in Tupelo, Mississippi. Growing up, Presley was a devotee of Mississippi Slim's show on the Tupelo radio station WELO. In November 1948, the family moved to Memphis, Tennessee. As a young boy, Elvis was shy and for a time was even teased for being a mama's boy.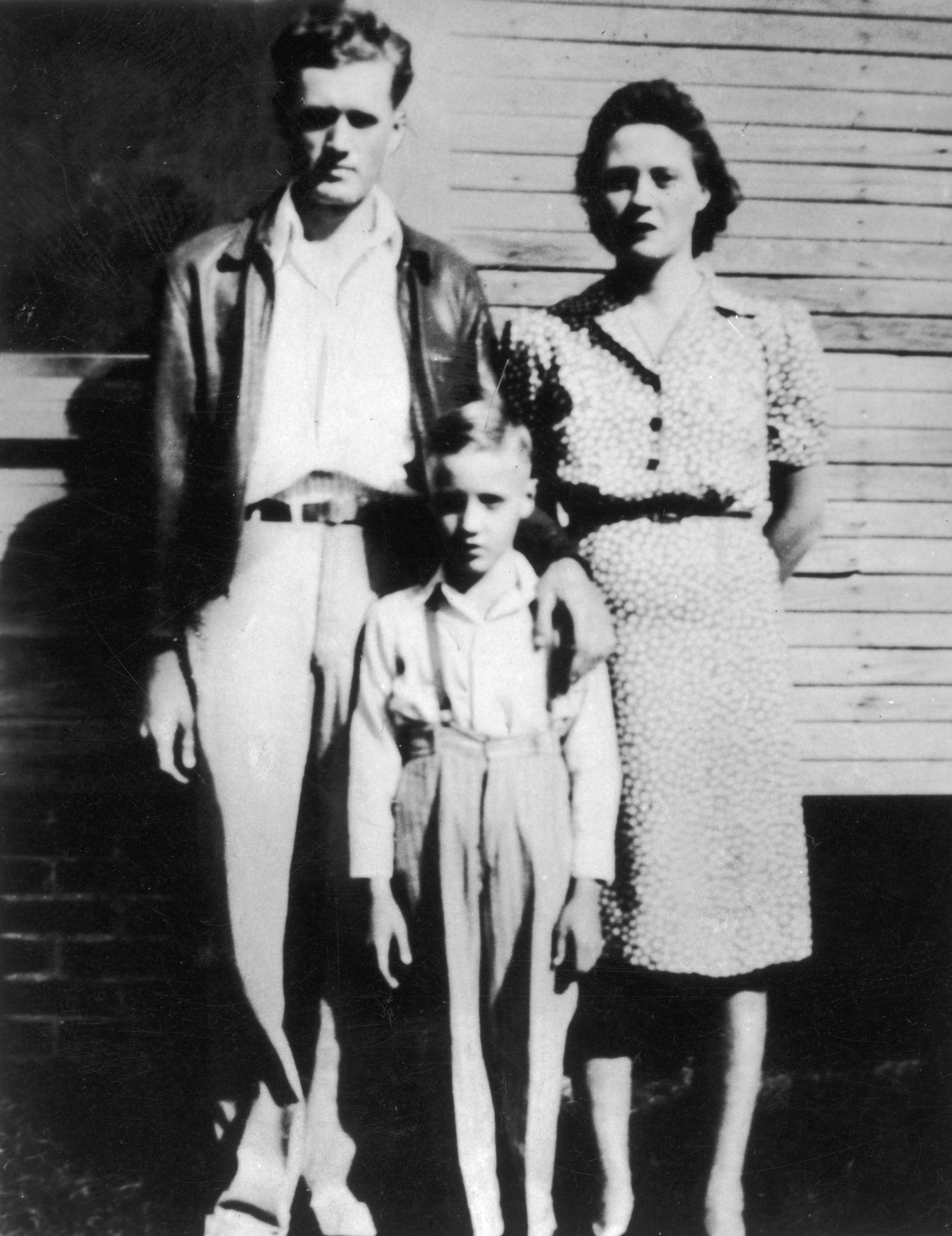 He received a C in music class, with his music teacher told him that he had no aptitude for singing. Boy were they wrong. After performing in a local talent show, overcoming his stage fright, Elvis started to grow popular. By 1953, Elvis would step into the booth of Sun Records, catching the eye of producer, Sam Phillips.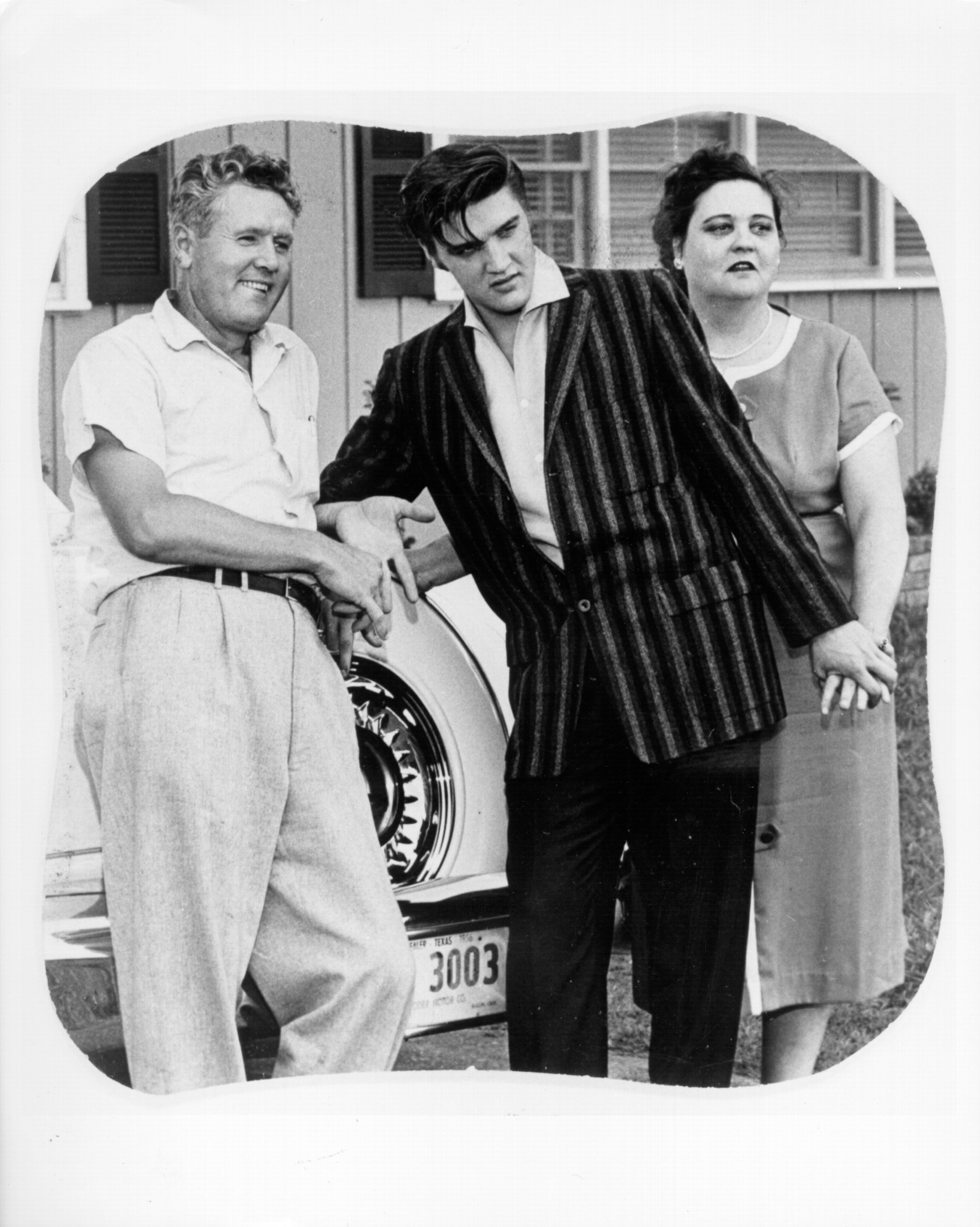 ---
THE ICONIC ELVIS SOUND
Phillips wanted to bring the soulful, and unique sound of the African-American blues to a broader, audience, and he found that in a young Elvis. After a few unsuccessful studio sessions, Elvis along with musicians and rockabilly pioneers lead guitarist Scotty Moore and bassist Bill Black eventually found the sound they were looking for.
They recorded a cover of Arthur Crudup's "That's All Right", a few days later it was being played on the radio and the trio was playing clubs around town. Presley's first RCA single, "Heartbreak Hotel", was released in January 1956 and became a number-one hit in the United States. The rest as they say is history.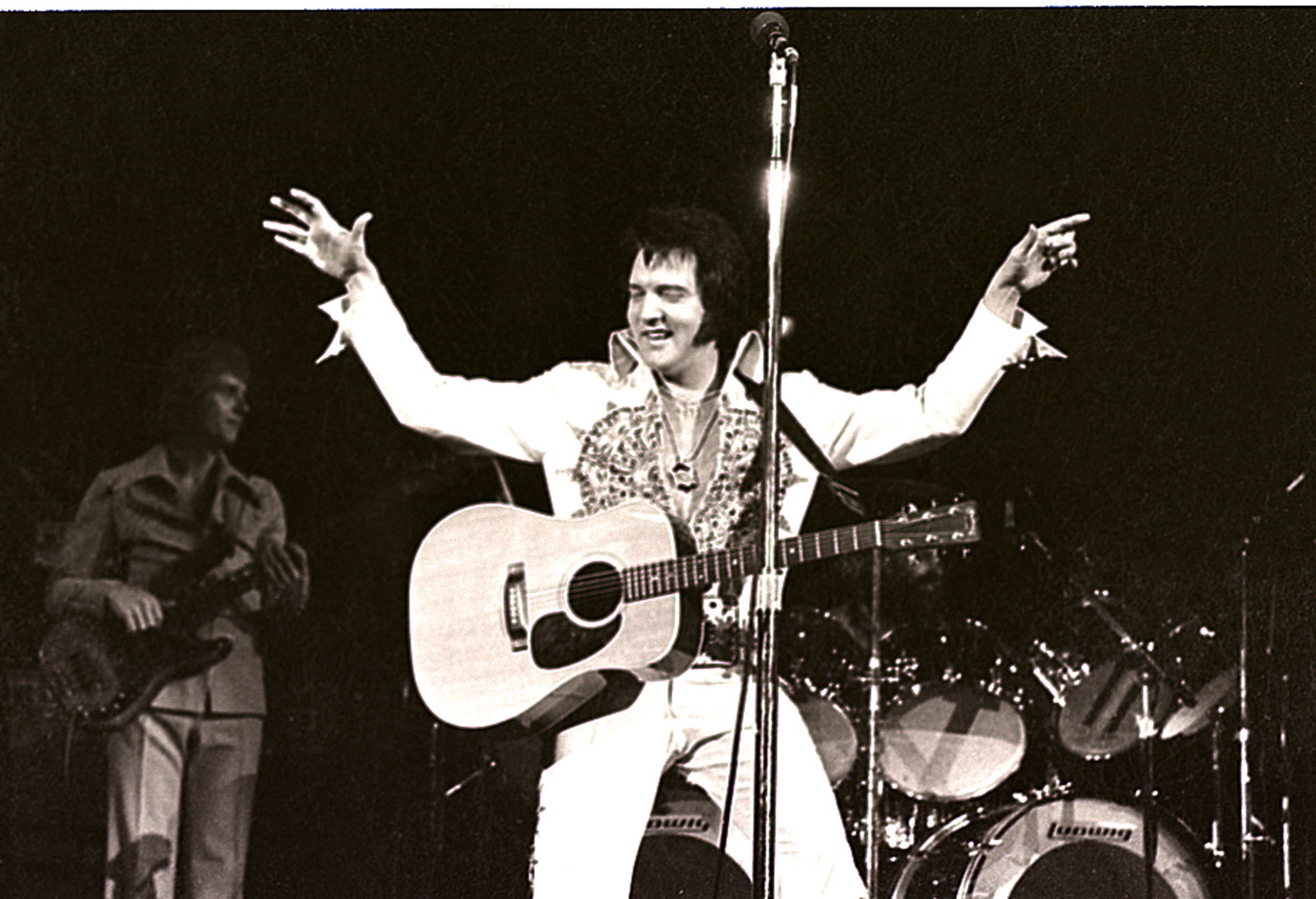 ---
THE MANY ACHIEVEMENTS OF ELVIS PRESLEY
To this day, Presley remains the best-selling solo artist, with sales estimates ranging from 600 million to 1 billion sales. As of 2020, the Recording Industry Association of America (RIAA) credits Presley with 146.5 million certified album sales in the U.S., third all-time behind the Beatles and Garth Brooks. The King has won three Grammys on top of that.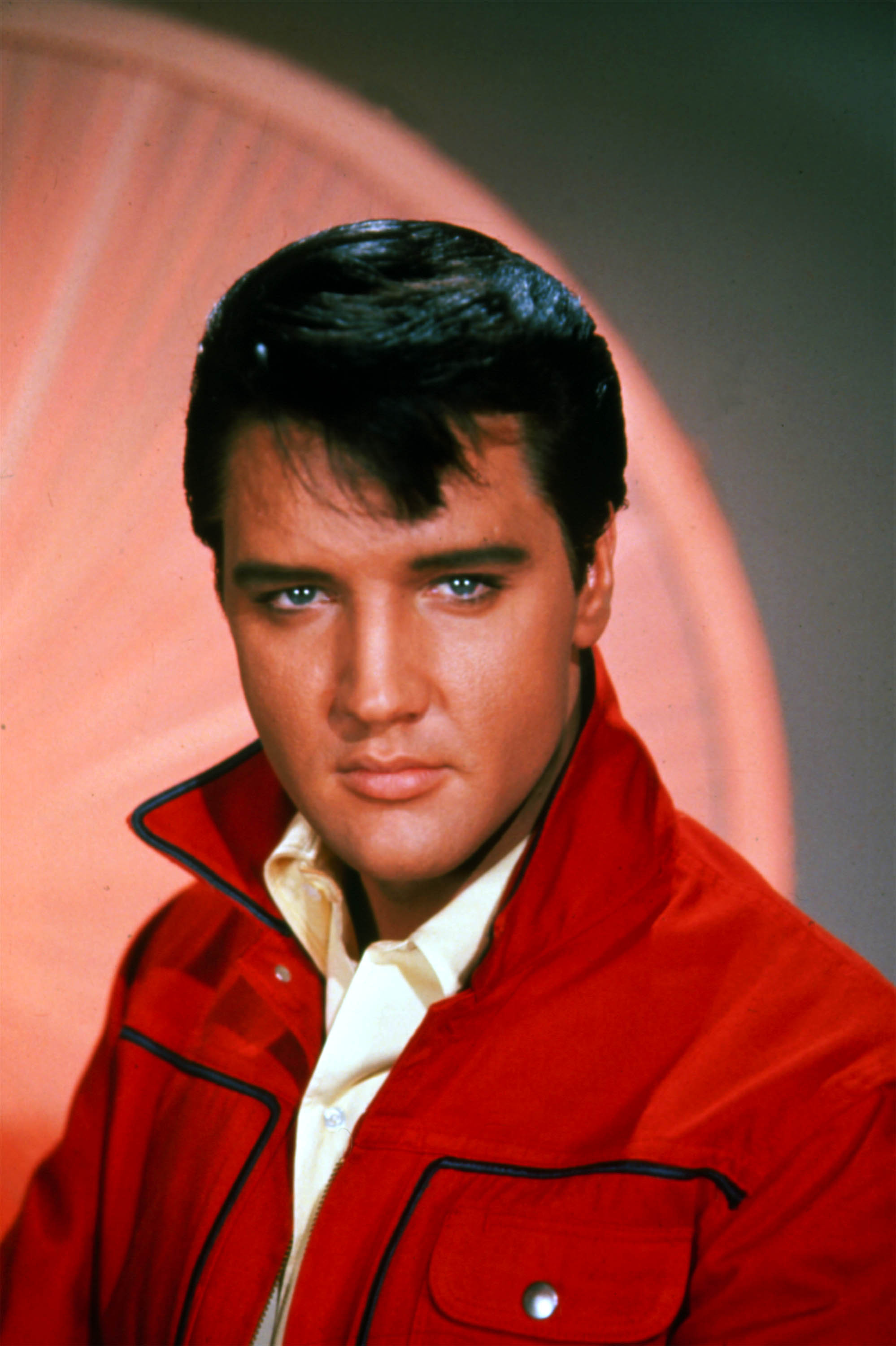 Elvis received the Grammy Lifetime Achievement Award at age 36 and has been inducted into multiple music halls of fame. He holds several records; the most RIAA certified gold and platinum albums, the most albums charted on the Billboard 200. He starred in over 30 films, and to this day, has millions of fans all over the world.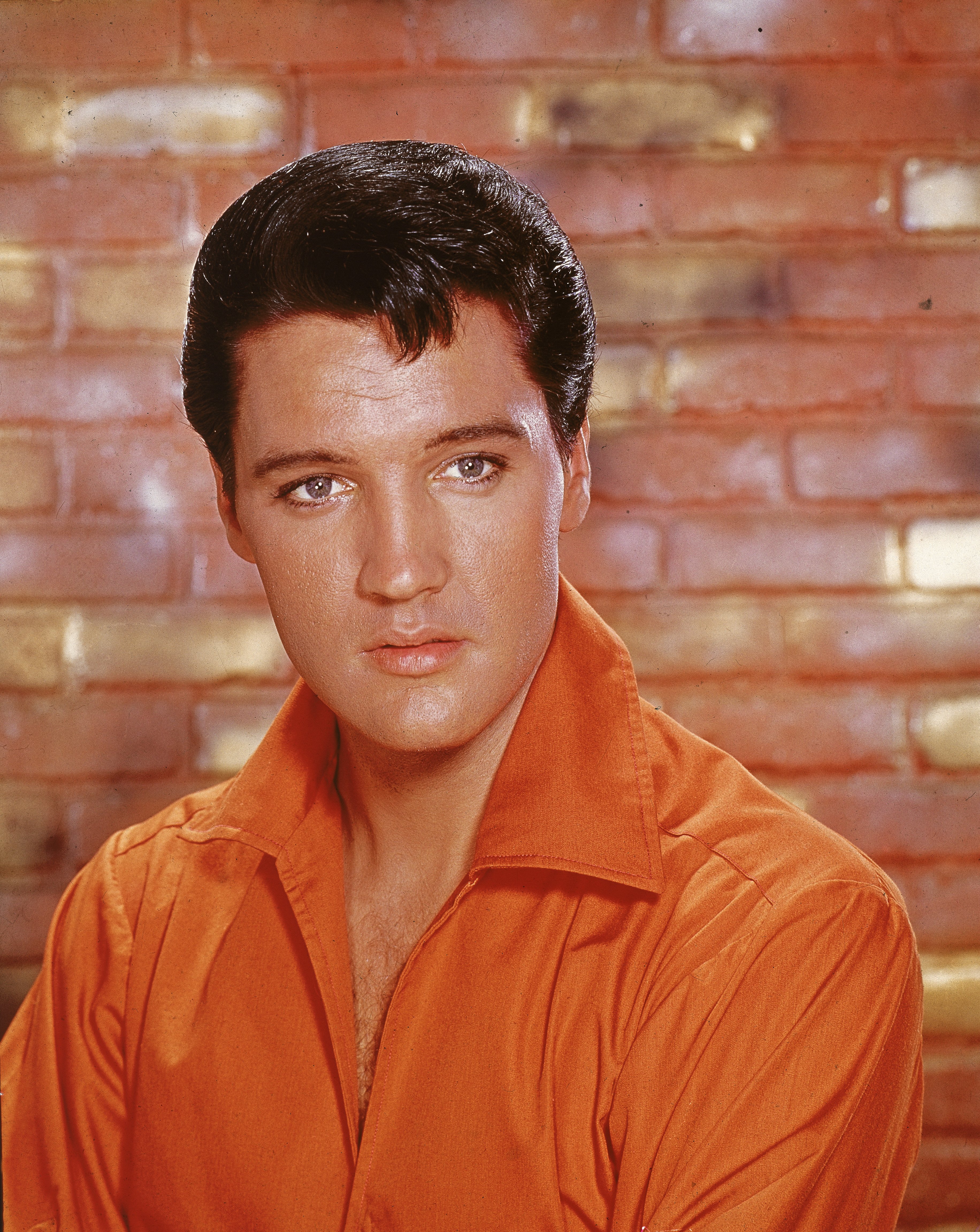 ---
MEETING THE LOVE OF HIS LIFE
On March 24, 1958, Presley was drafted into the U.S. Army as a private at Fort Chaffee, near Fort Smith, Arkansas. After training, Presley joined the 3rd Armored Division in Friedberg, Germany, on October 1. While in Friedberg, Presley met 14-year-old Priscilla Beaulieu. They would eventually marry after a seven-and-a-half-year courtship.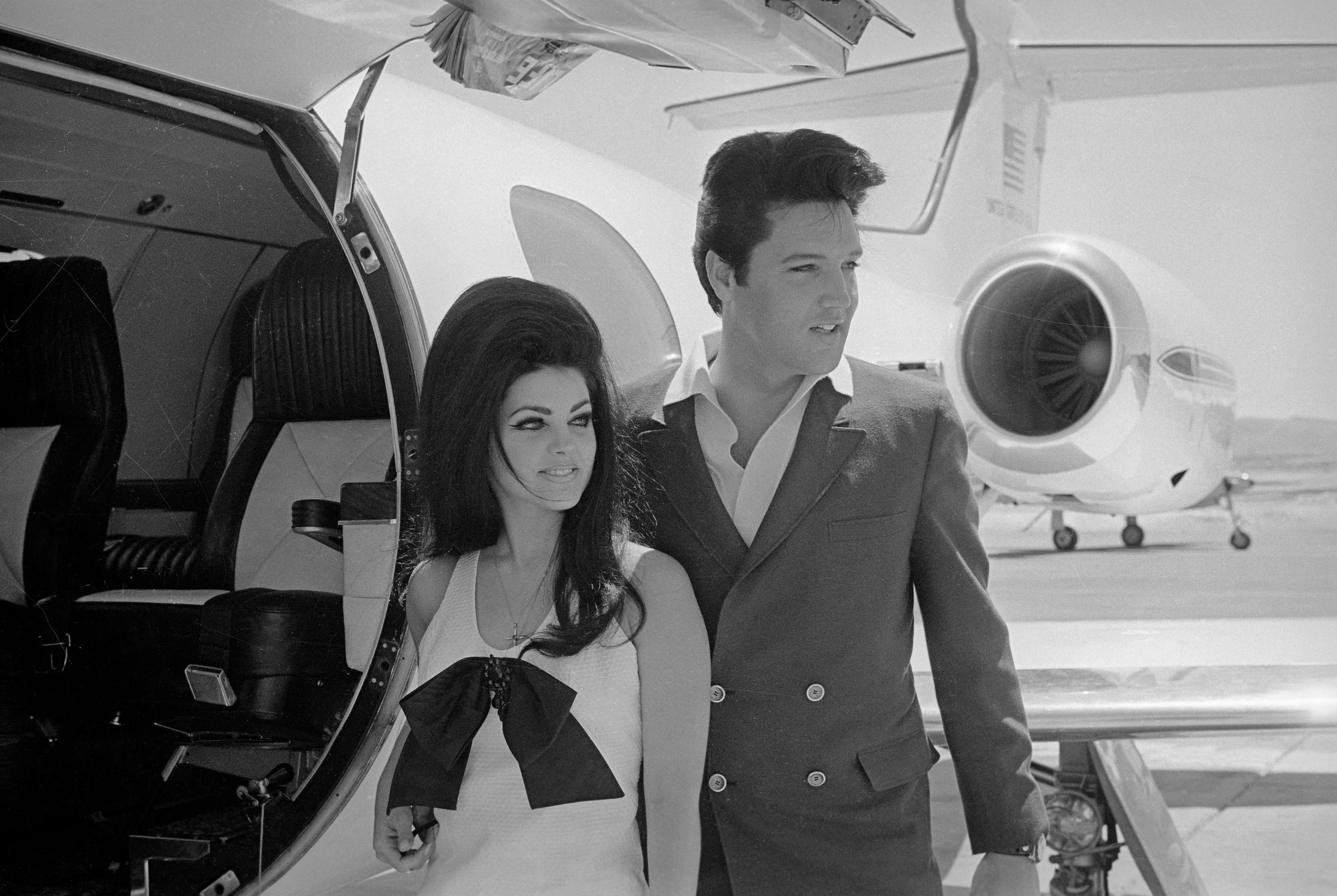 The pair eventually married at the Aladdin Hotel, Las Vegas in 1967. Within a year they would share their only daughter, Lisa Marie Presley born February 1, 1968. But their marriage would end in 1973. Priscilla would go on to be an actress, and producer and became the chairwoman and president of Elvis Presley Enterprises.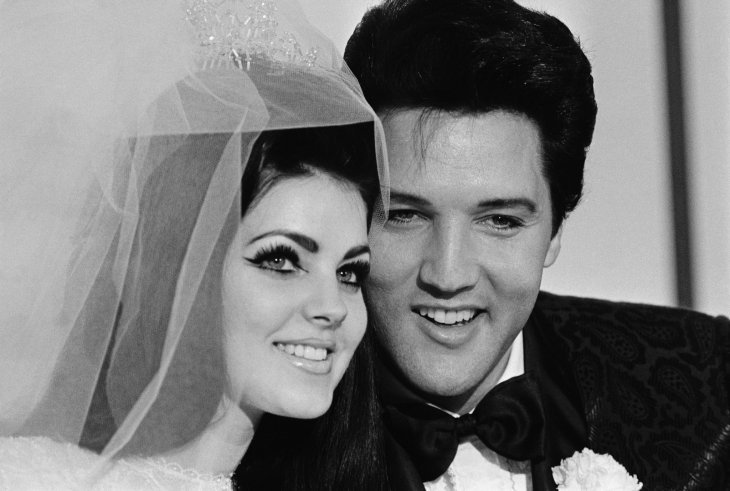 ---
THE APPLE OF HIS EYE
Elvis died unexpectedly at the young age of 42, on August 16, 1977. His only daughter, Lisa Marie, was only nine years old. She and her grandparents became the heirs of Elvis' estate. When the king's parents died, his daughter became the sole heir of the multi-million dollar estate, which included Graceland.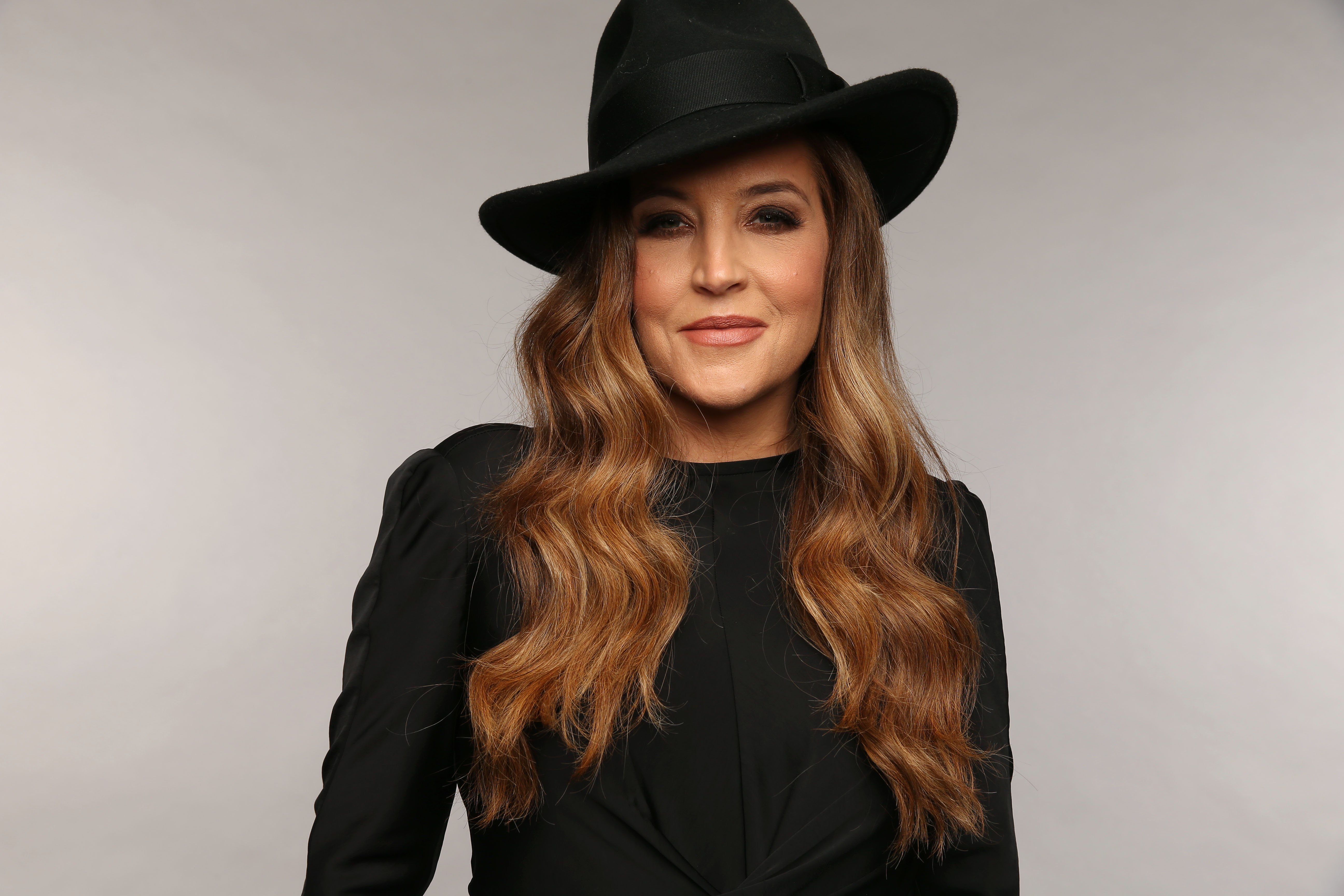 While her mother became the executor of the estate on her behalf until she came of age and ventured into acting and producing, Lisa Marie became a singer/song-writer much like her father, but to considerably less commercial success. Her career in the music business saw her issue three albums.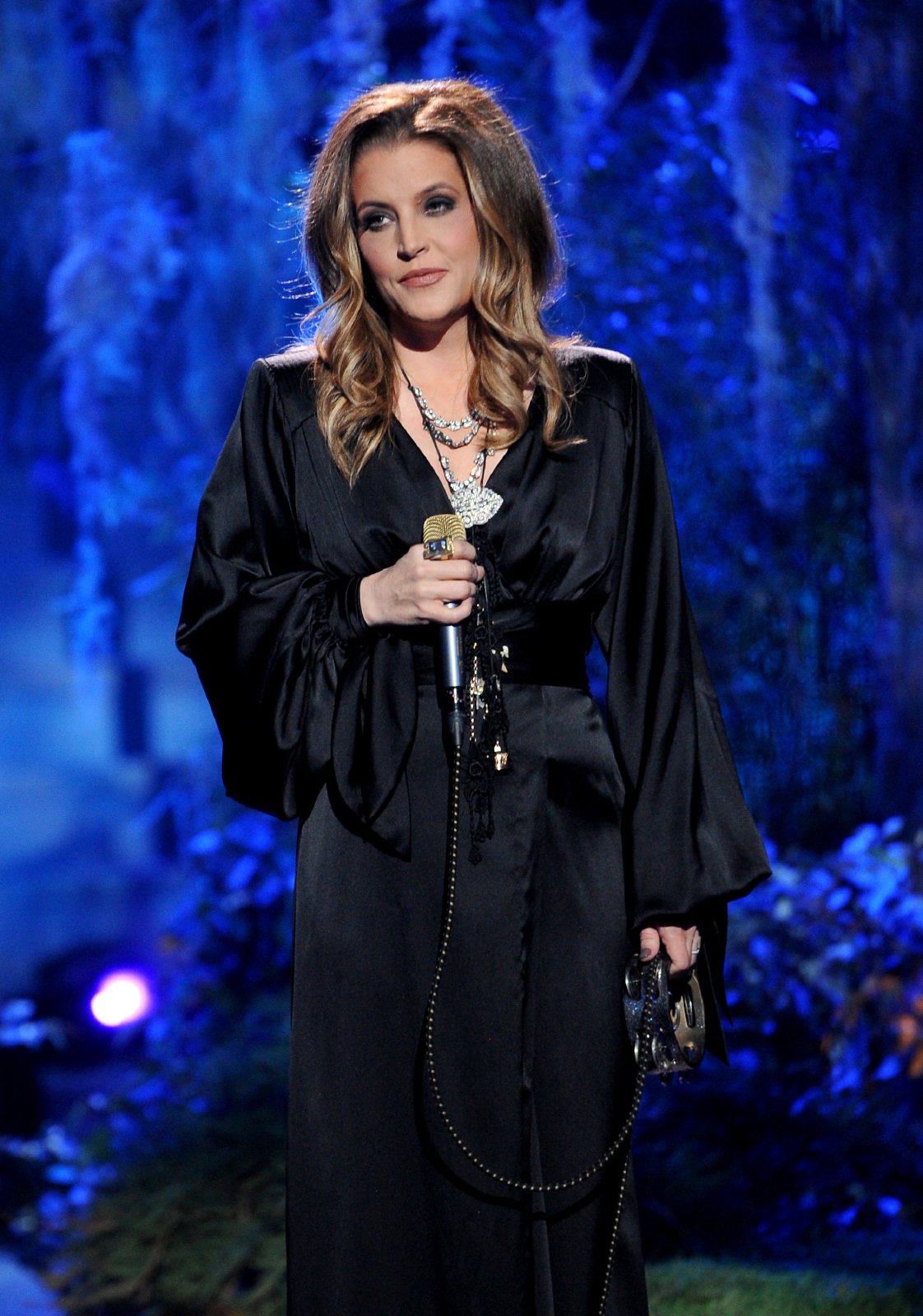 ---
HER MARRIAGE HISTORY
Apart from her being the heir of the famed estate of the great Elvis Presley and her various pursuits at a musical career, Lisa Marie Presley has made headlines for her marriages. The King's daughter has been married four times, twice to famous figures that you are definitely familiar with.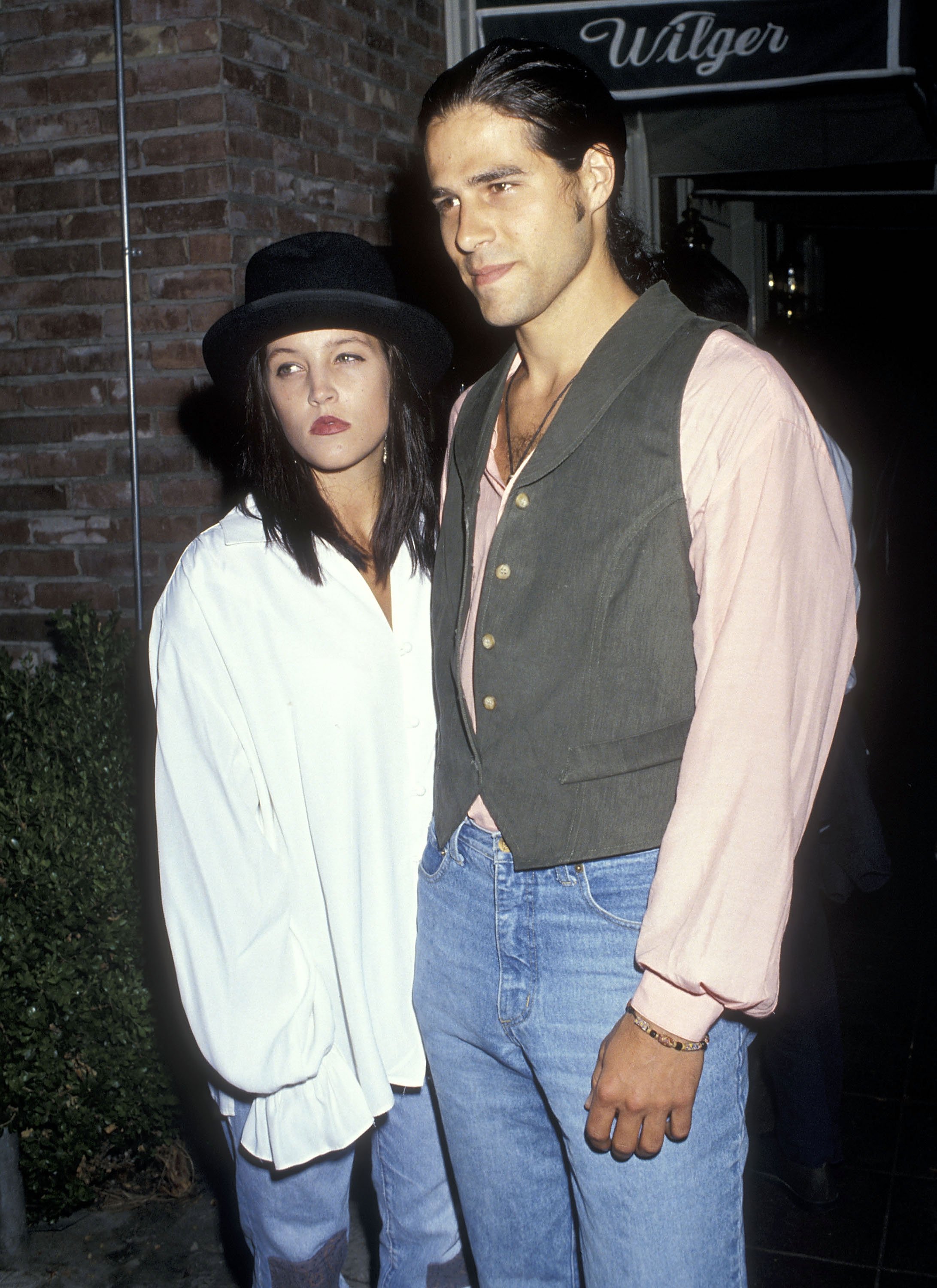 Her first marriage was in 1988, at the young age of 20, to musician Danny Keough. They had two children together, one girl and one boy, who you'll get to know more about later on. Keough was the bass guitar player in Lisa Marie's band, and also served as her musical mentor.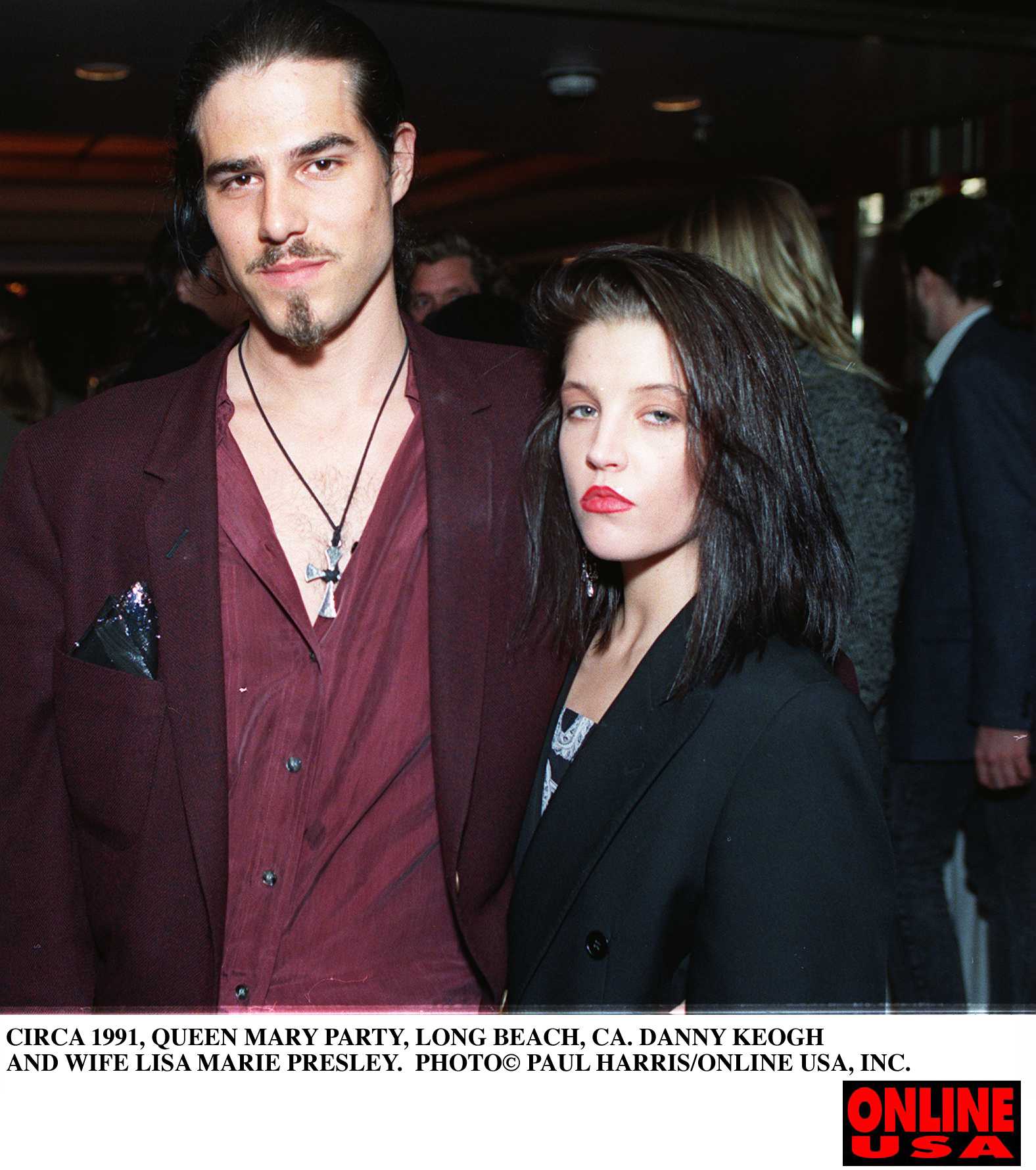 ---
THE KING'S DAUGHTER MARRIES ANOTHER KING
Later on, Lisa Marie married the King of Pop, Michael Jackson. It was shared that the two first met when a young Lisa Marie attended one of his concerts in 1975. A friend for Presley's shared that their friendship as adults began in 1992 in L.A.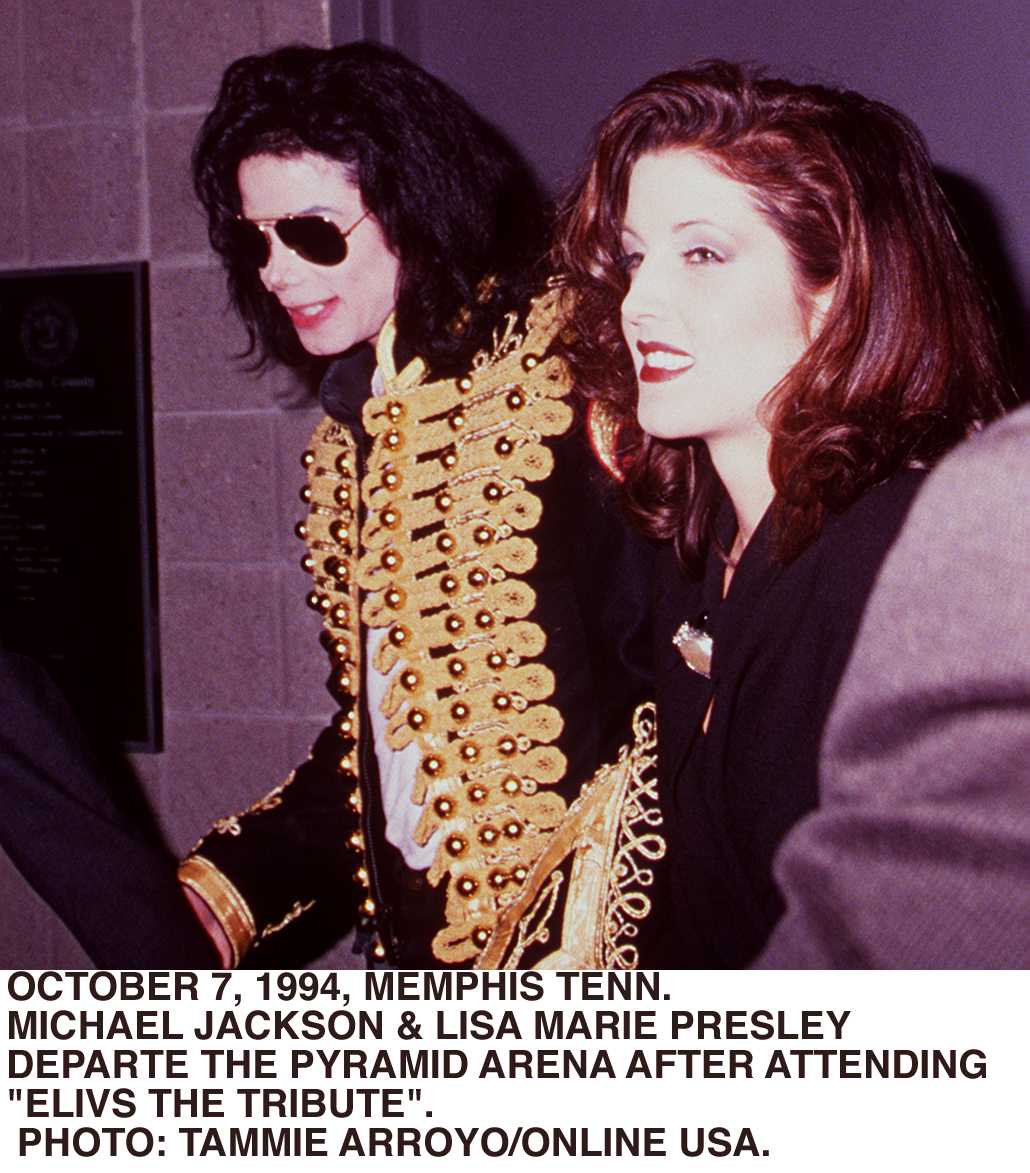 The pair didn't have any children together, and their marriage only lasted two years. Some theorists believe that their union was just a plot for Jackson to save face amid controversial accusations on his character. Presley did share on Oprah that they tried to reconcile a for a couple of years after, but it did not succeedd.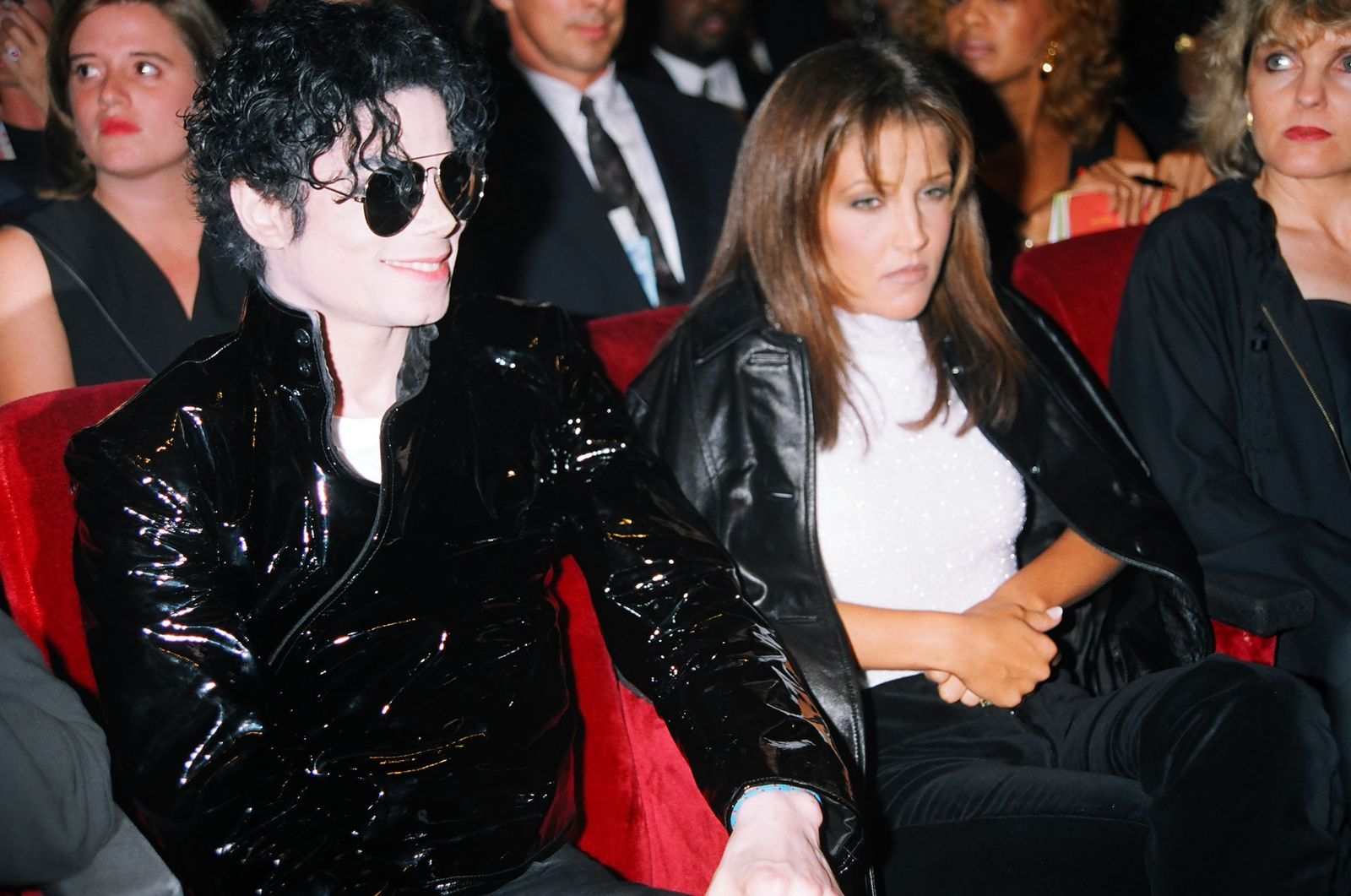 ---
THIRD TIME'S THE CHARM? NOPE
Presley was engaged in 2000 to rocker John Oszajca but broke off the engagement upon meeting actor, Nicholas Cage at a party. After two years of dating, Cage and Lisa married on August 10, 2002.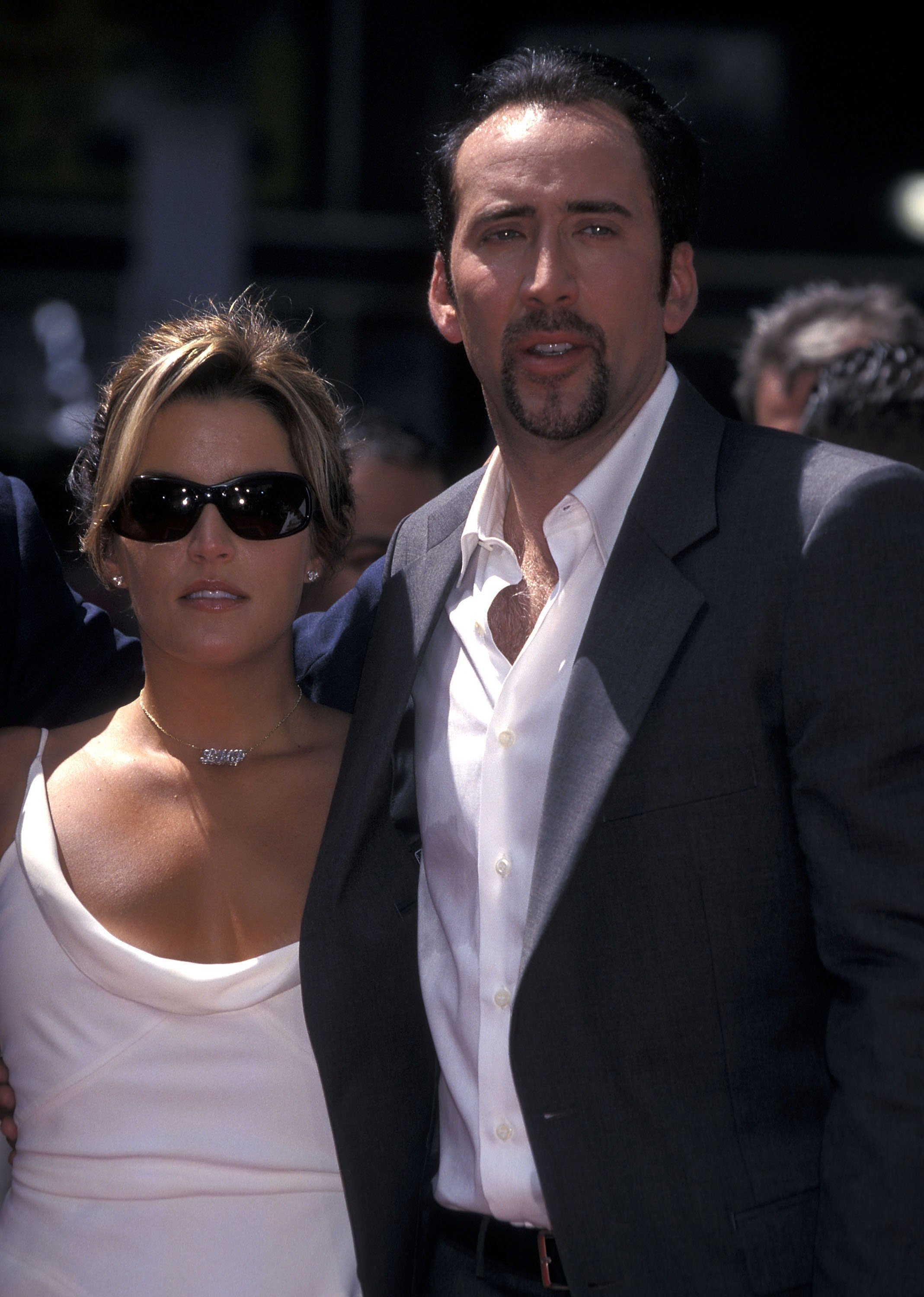 ---
IS THE FOURTH THE FINAL TIME?
Lisa Marie married for the fourth time in 2006. This time to her band's guitarist, Michael Dean Lockwood. The musician is also a producer and composer that has performed with the likes of Aimee Mann and Fiona Apple. In March 2008, Presley announced that she was pregnant with twins.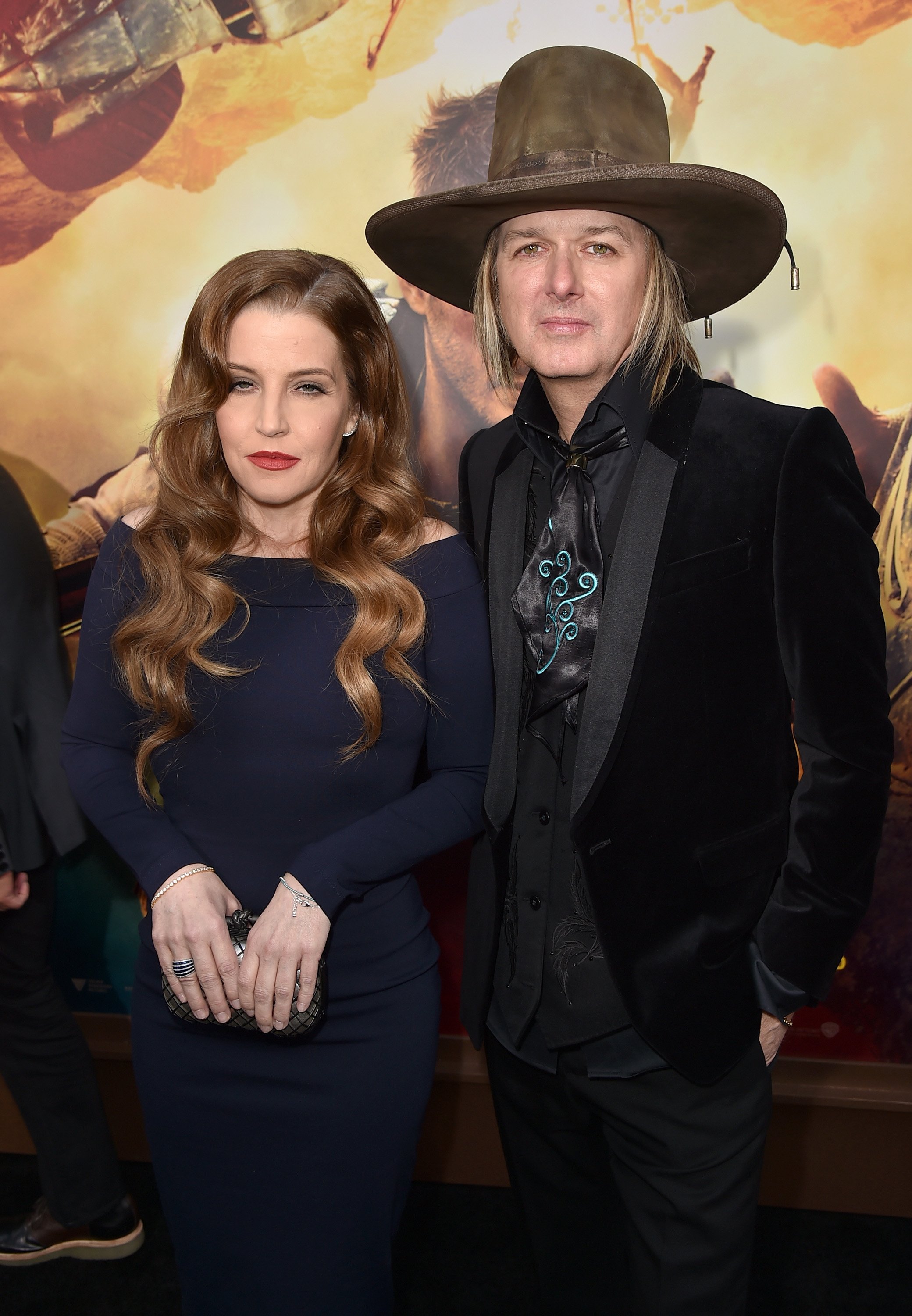 ---
HIS CELEBRITY GRANDDAUGHTER 
Elvis' oldest grandchild is the only one, for now, that has decided to embrace her family's superstar roots and has opted for a career in show business. Born Danielle Riley Keough, known more commonly as Riley Keough on May 26th, 1989, the young Presley descendant is a successful actress and model.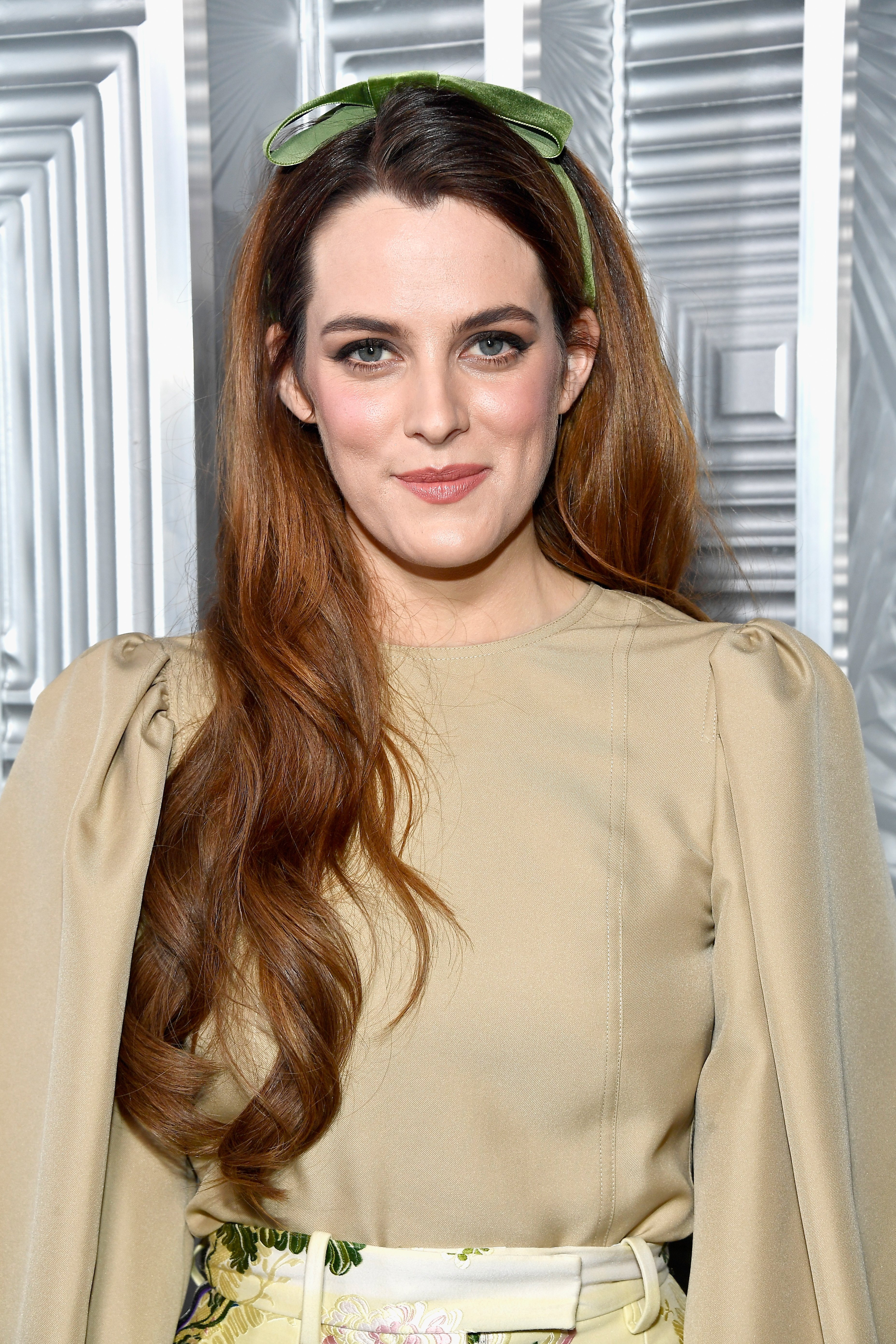 She began her career as a model in her teens while taking up acting lessons. She made her feature film debut in The Runaways, the biopic about the band of the same name, opposite Kristen Stewart and Dakota Fanning. She was also in the blockbuster hit, Mad Max: Fury Road in 2015.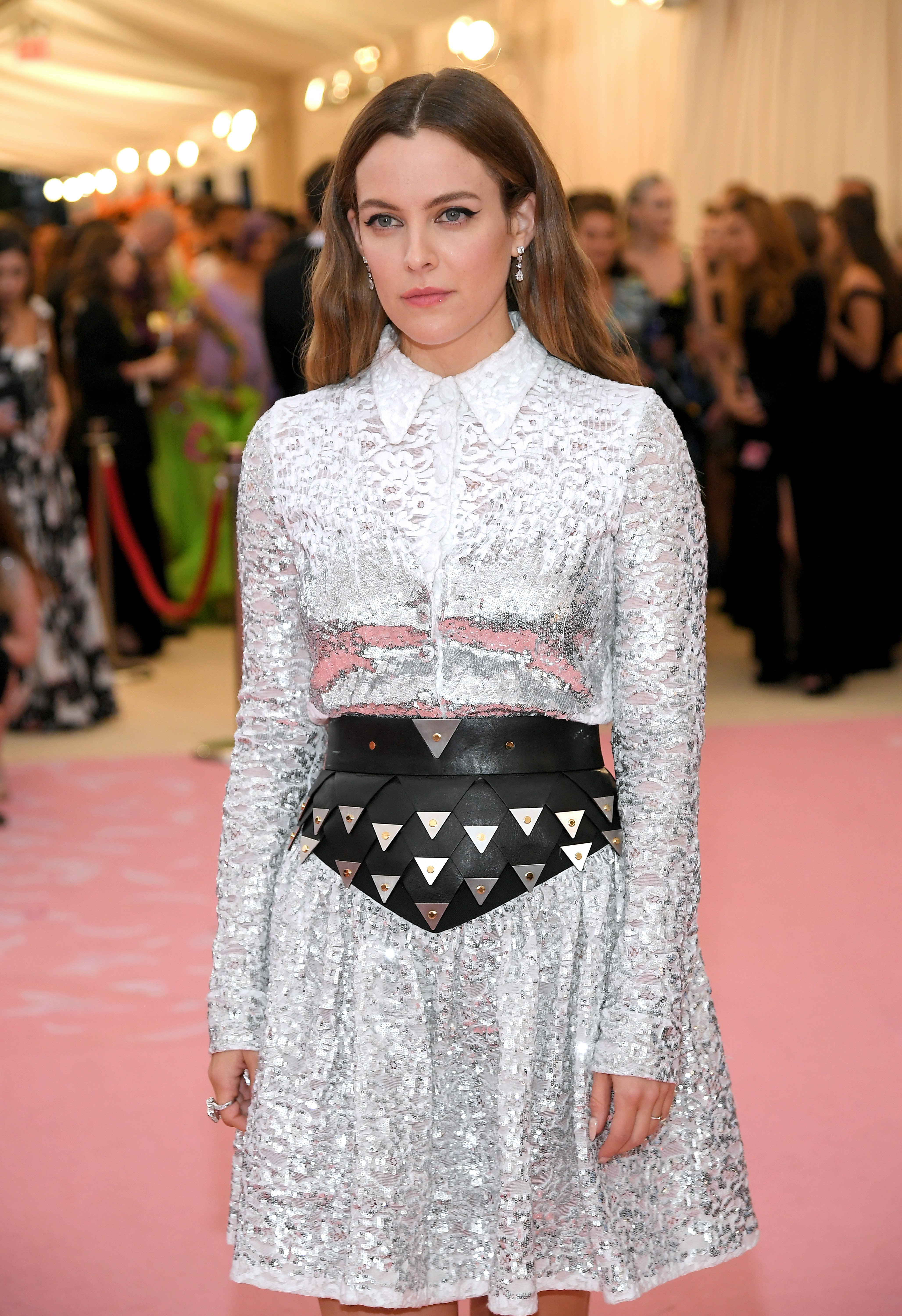 ---
WHAT RILEY IS UP TO NOW
Despite only starting her screen acting career in 2010, Riley now 31, has a bee in over 25 films and tv shows. She was the lead in the short-lived The Girlfriend Experience back in 2016 and appeared in American Honey, It Comes At Night, and produced Welcome the Stranger, and Dixieland.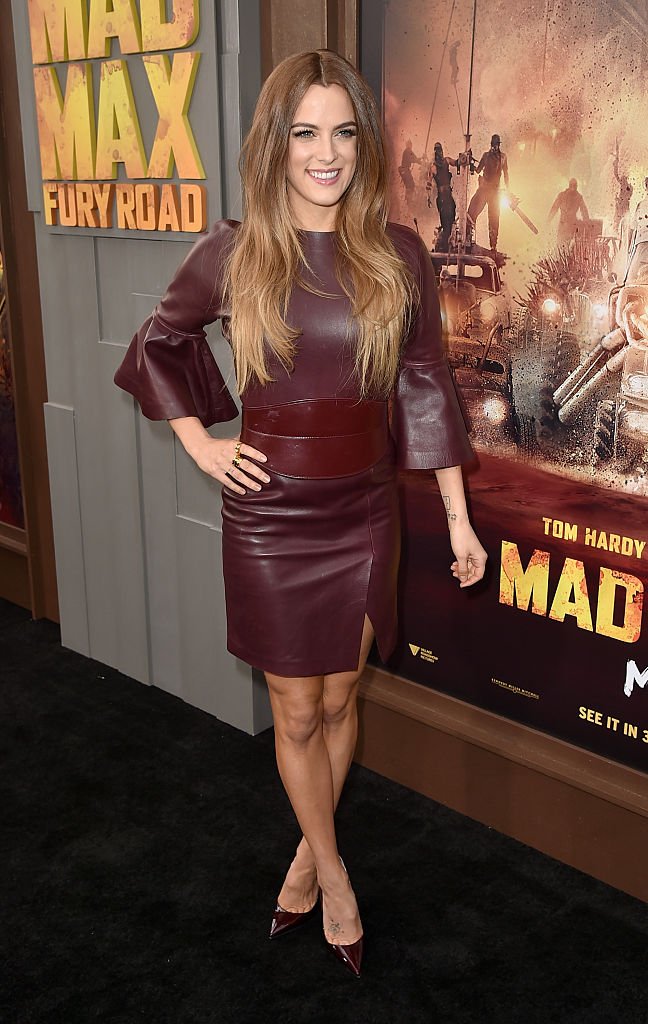 Today, Riley is still acting and has recently appeared in films Zola, Earthquake Bird, and The Lodge. She is set to be in the upcoming The Devil All the Time movie and is currently about to start production on Daisy Jones & The Six which she is the lead actress in. All signs point to more success for the young actress.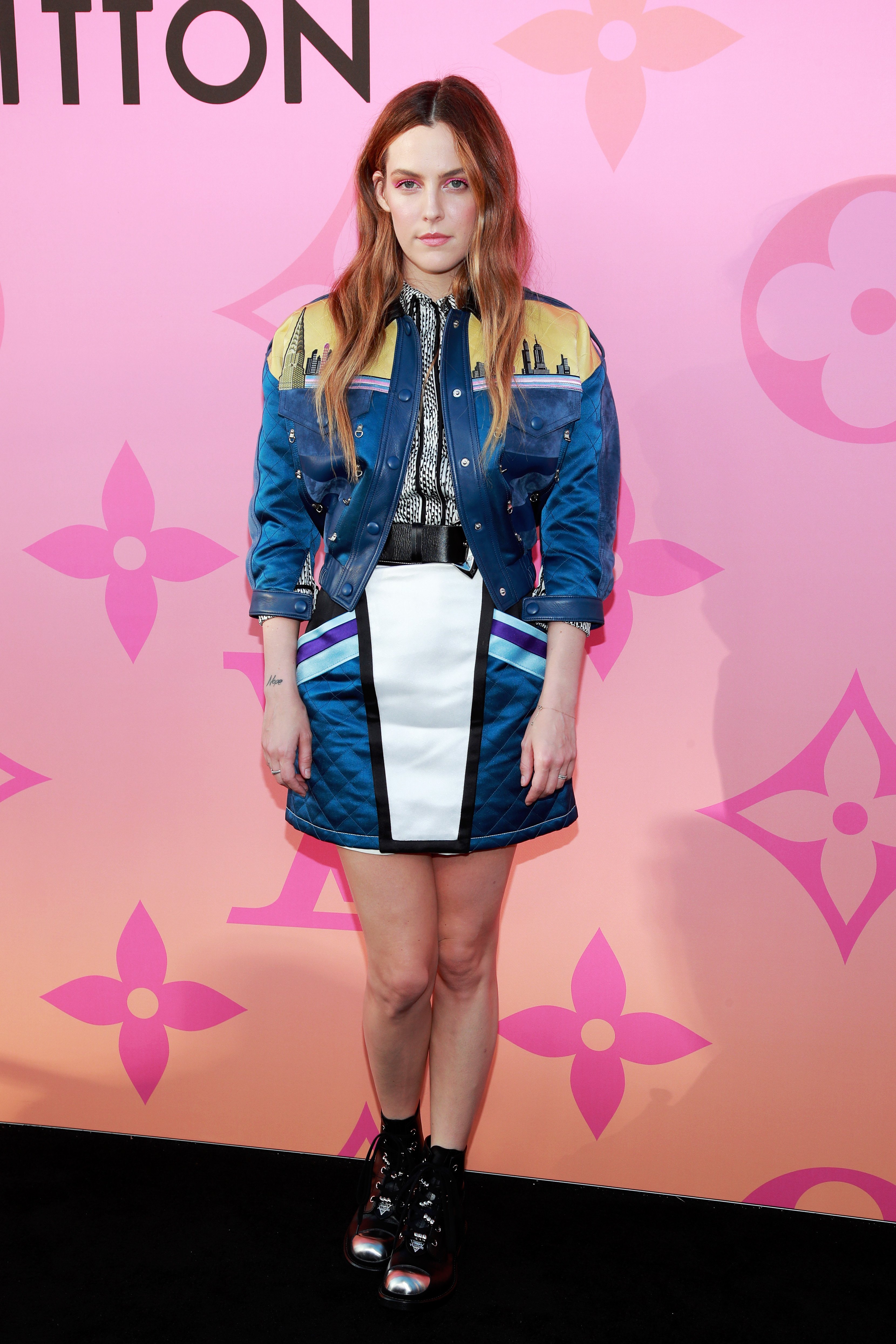 ---
THE TWINS
Up next of Elvis' grandchildren, are the youngest of the King's line. Fraternal twins, Harper Vivienne Ann and Finley Aaron Love were born on October 7, 2008. Due to their young age, and their parents' long and breakup, the twins are rarely under the prying eyes of the media, much to their mother and grandmother's delight.
Twins run on Elvis' side of the family too, the King actually had a twin that died early. Recently, Lisa Marie Presley and all three of her daughters stepped out for a Women in Hollywood event and left onlookers speechless at how much the family resembled each other and Elvis Presley. 
---
THE NEW MAN OF THE FAMILY
Going back to Lisa Marie's first marriage to fellow band members, Danny Keough is our introduction of her son, and Elvis' only grandson, Benjamin Keough. At a brief glance at Benjamin Storm Keough, was strikingly like his grandfather, the King, and was born on October 21st, 1992. 
Benjamin reportedly inherited his grandad and mother's knack for music, but the King's grandson always managed to keep himself out of the limelight. He made brief appearances in the documentary Elvis by the Presleys and the TV show Rod & Barry and otherwise kept a low profile.
---
An Untimely Passing For The King's Only Grandson 
The world was saddened by the news of Benjamin Keough's passing on 12 July 2020. His mother's manager, Roger Widynowski, recently confirmed the tragic news that nobody was expecting. While no details have been released about the 27 years olds passing, one thing is certain, he will be missed.