Inside The Complicated Love Affairs Of Phil Collins: Meet His Ex-Wives And Famous Daughter
Phil Collins is up there with some of the greatest musicians of all time. He's given us some of the most memorable love songs but what about his own love journey? Over the years, the star has experienced some crazy ups and downs when it comes to matters of the heart. Take a look at the article as we dive into the romances of this music icon. 
---
HIS FIRST MARRIAGE WITH HIS CHILDHOOD SWEETHEART  
Well, it started out as puppy love between Collins and his first wife Andrea Bertorelli. The two met when they were 11-year-old kids at school however, her family relocated to Canada until she turned 18. The pair came back into contact when Phil's band Genesis performed in Vancouver.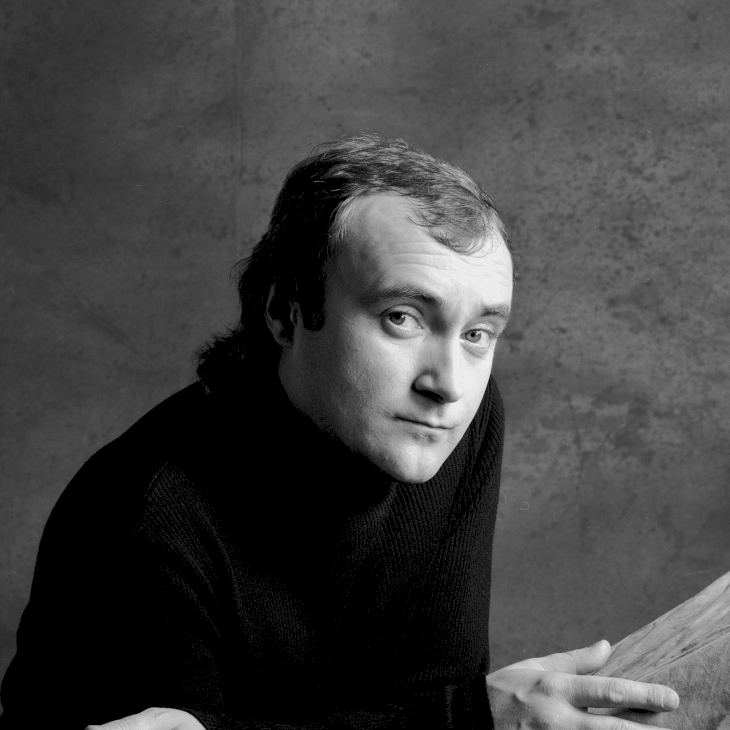 ---
Needless to say, their fire was still burning. 6 years later, the two got hitched in England. During their marriage, the couple had two children, their son Simon Collins and the musician adopted Bertorelli's daughter, Joely; who was born in 1972.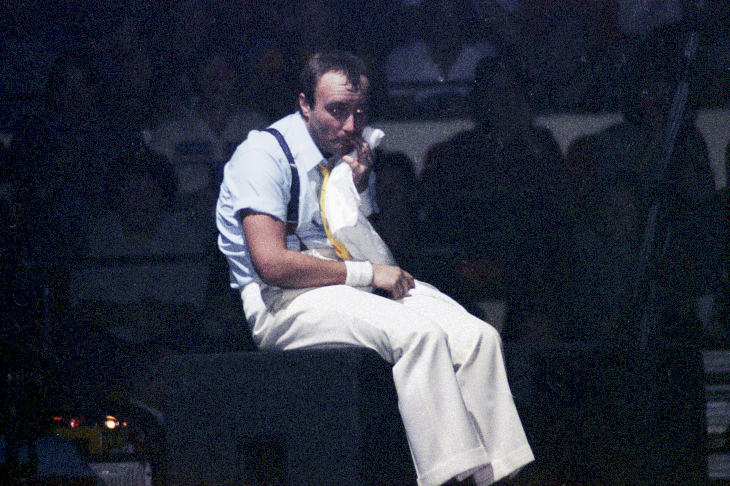 THINGS TURNED FROM SWEET TO SOUR 
Their marriage ended in 1980. Collins claimed that his wife cheated on him with their decorator, he infamously made the song In The Air Tonight depicting the tumultuous time in their relationship. Years later, Bertorelli finally spoke out to end any confusion about what happened between them, she also claimed he was cheating.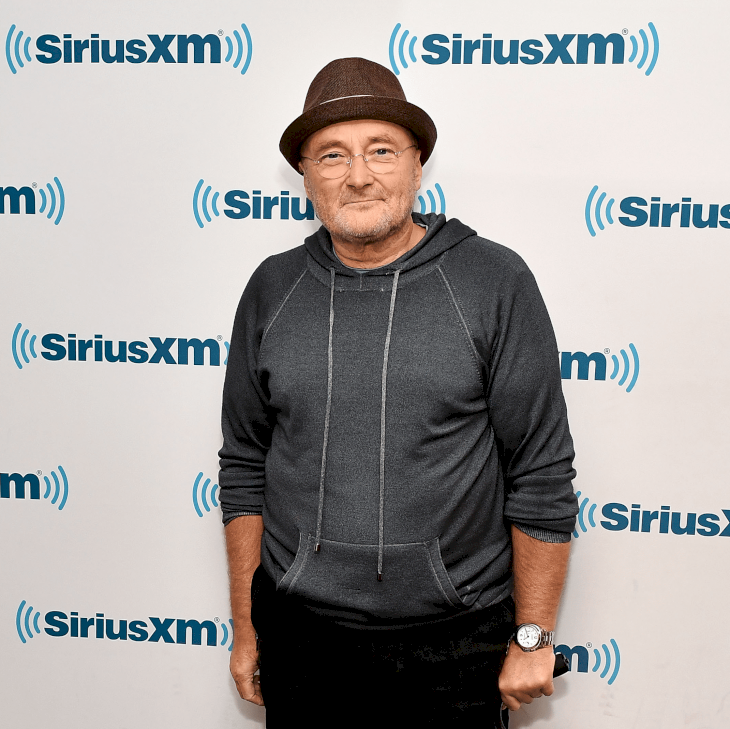 ---
She said, "Our marriage broke down for many different reasons, the main one being his short fuse and preference for arguing instead of discussing anything we disagreed on. He would rage a lot and I felt like I was being bullied."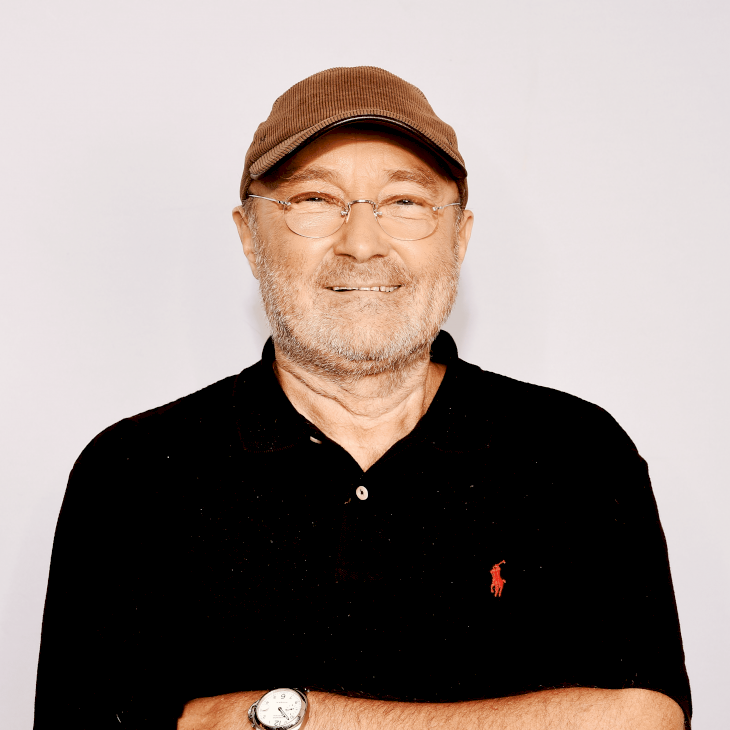 ---
In 2016, the musician released a memoir called Not Dead Yet detailing his life and times. The book included the cheating allegations against Andrea, Phil also claimed that his ex-wife was after his money and failed to do her job as a parent. Ouch! 
---
THE SECOND TIME AROUND
The same year he split from Andrea, the performer met his second wife Jill Tavelman while promoting his solo album in the U.S. Collins proposed to her and the couple moved to England and got married by 1984. Of course, their relationship became even stronger when they welcomed their daughter Lily Collins.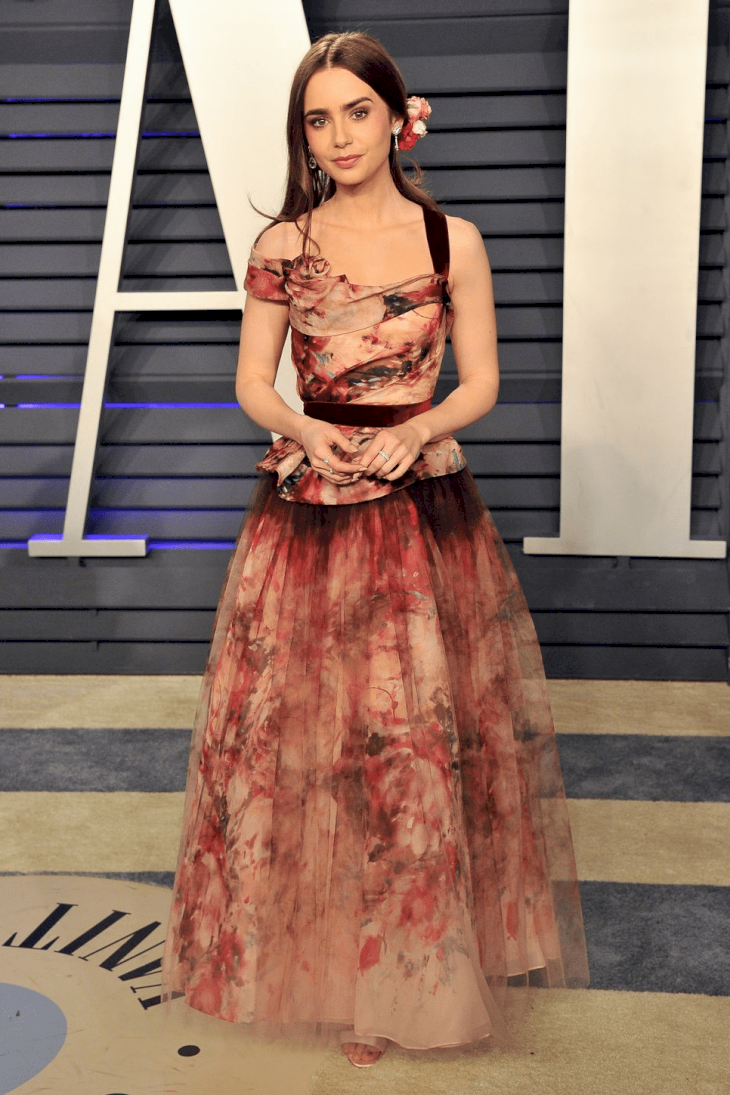 ---
It might be that Phil didn't learn much from his first marriage. He got caught cheating and the marriage was over in 1996. Collins admitted he knew that they no longer had a spark in their marriage. There were signs that maybe it wasn't as special, or wonderful, as it used to be," he shared. Their divorce was settled at £17 million.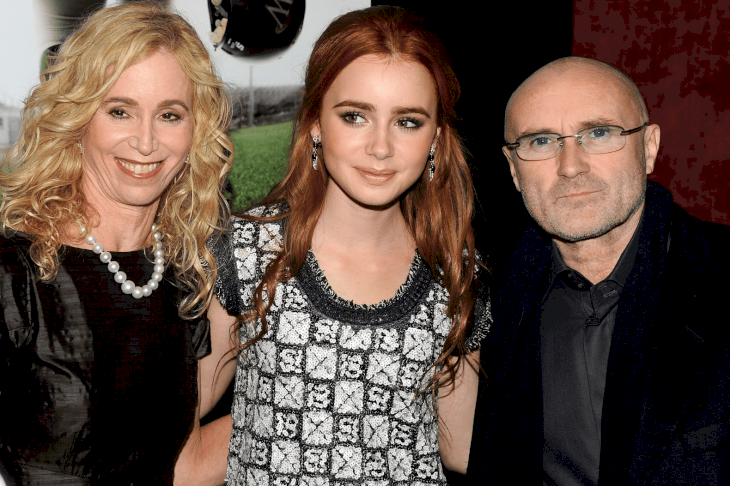 ---
THE TANGLED LOVE AFFAIR WITH LAVINIA LANG
Lavinia was his hometown girlfriend, when they were 19, they enjoyed a brief engagement. Over the years, their relationship overlapped with his marriages and haunted his relationships. When he continued the affair with Lang during his marriage with Tavelman, the lovers were respectively married and this made him confess his sins to his wife.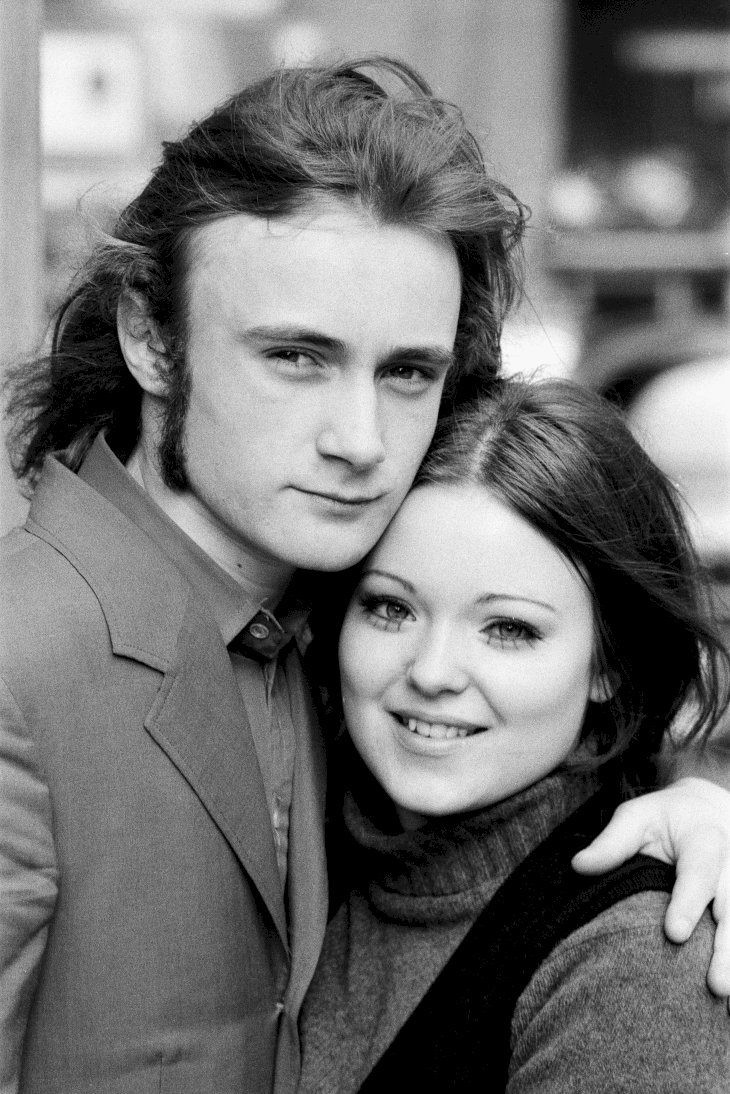 ---
HIS REGRETS 
After the divorce, rumors began swirling that the star ended his second marriage by sending a fax message which he has refuted. 10 years after the split, Collins came out admitting that he feels great remorse for being unfaithful to Jill, he also said that he thought he was just following his heart.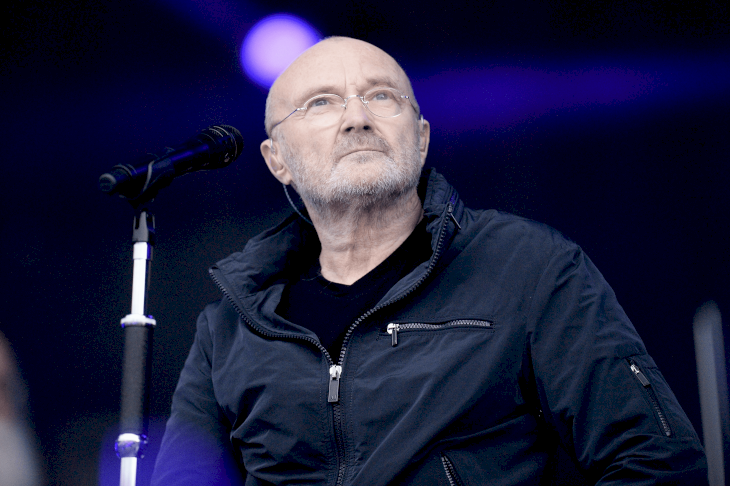 ---
DADDY ISSUES 
Turns out having a famous father isn't always as glamorous and fun as you might think. Lily shared that the first time she realized her father was a celebrity was during a family trip to Disneyland and she noticed his face on a stranger's t-shirt. The Emily in Paris star has also shared that her father wasn't always present and it left her with emotional challenges.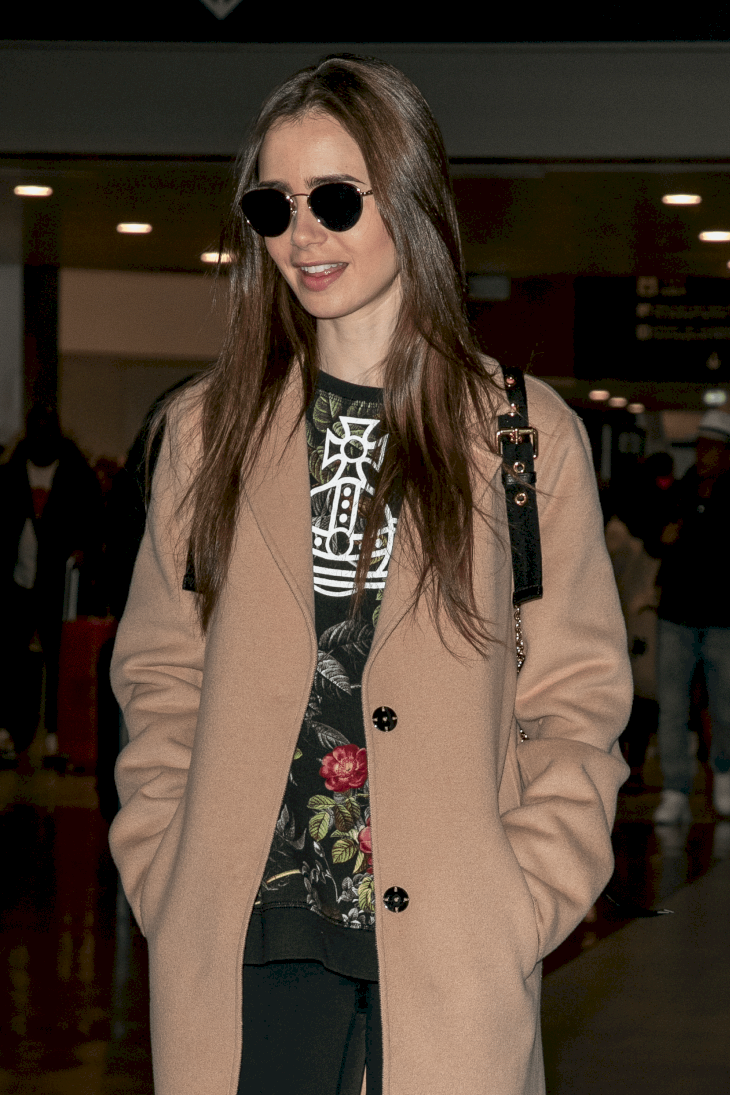 ---
However, she's since forgiven him, she also penned a touching open letter to him expressing her forgiveness for his absence. "I forgive the mistakes you made. And although it may seem like it's too late, it's not. There's still so much time to move forward."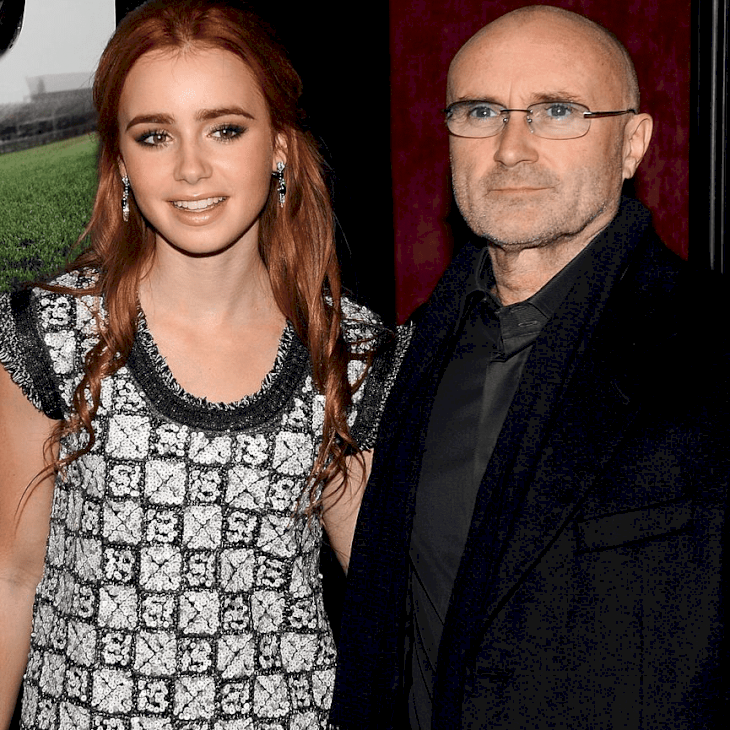 ---
COLLINS MARRIES FOR THE THIRD TIME 
The musician found love for the third time with translator Orianne Cevey. Cevey is 20 years his junior but that didn't stop them from making things official in 1999. The couple added to their family when they welcomed their two sons Nicholas and Mathew. However, the birth of Mathew brought light to issues that were hidden.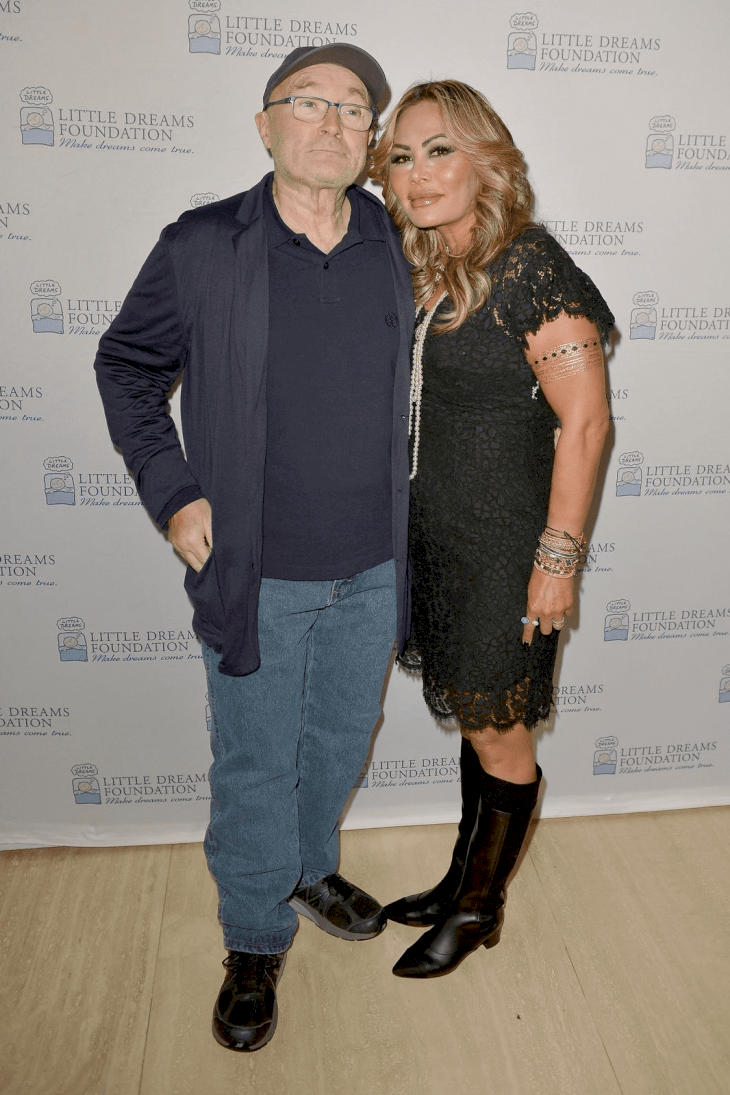 ---
"I was breastfeeding and one day he stopped wanting my milk. It felt like instant rejection. I wasn't feeling that great and it was emotionally overwhelming for me. It was hard for Phil to understand. Men do not have the same way of expressing their feelings as women," she told The Daily Mail.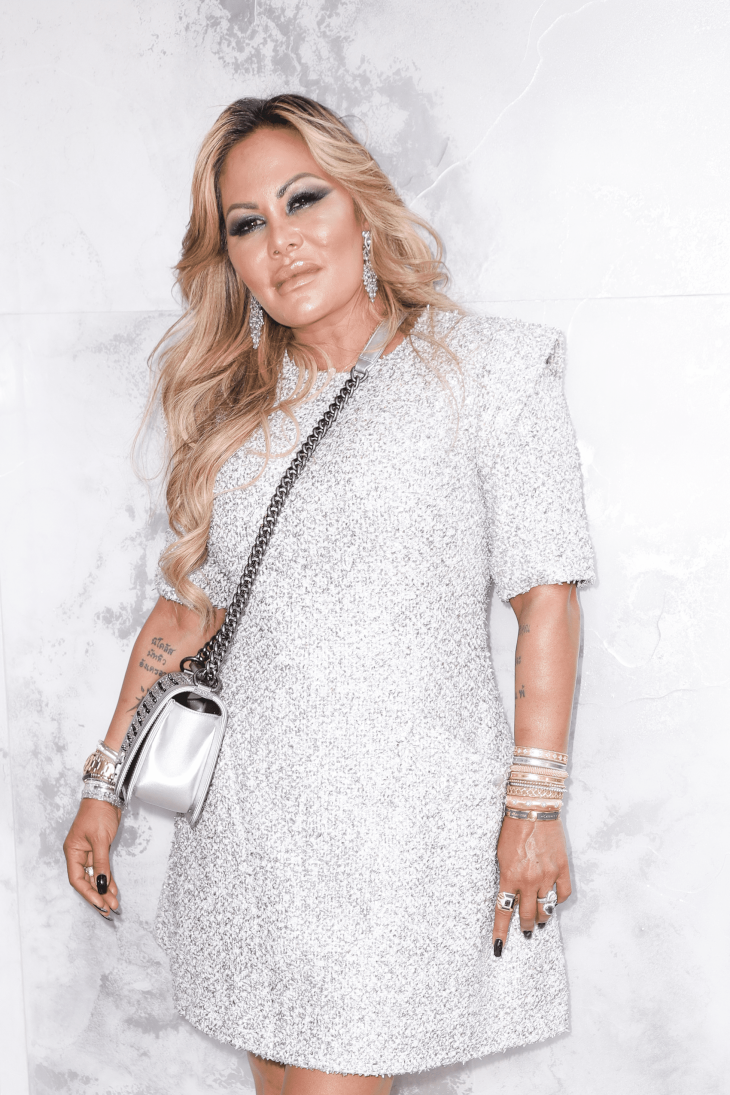 ---
THE MARRIAGE CRUMBLES 
In 2006, after experiencing many issues and disputes in their relationship, the couple called it quits. Orianne received a settlement of $31 million, it made history as the highest divorce settlement of a British celebrity at the time. The breakup damaged Collins and his family. His daughter Lily recalls it bringing her turmoil as she couldn't process the split.
"I couldn't handle the pain and confusion surrounding my dad's divorce, and I was having a hard time balancing being a teenager with pursuing two different grown-up careers," Lily shared. Wow, who knew that this star has been through so much family drama. 
The musician also developed bad habits and he announced his retirement in 2010. In 2012, he almost lost his life and was forced to check into a facility. Collins's health began to deteriorate however, it wouldn't be the last time the two got embroiled in a messy romance. But, more on that next.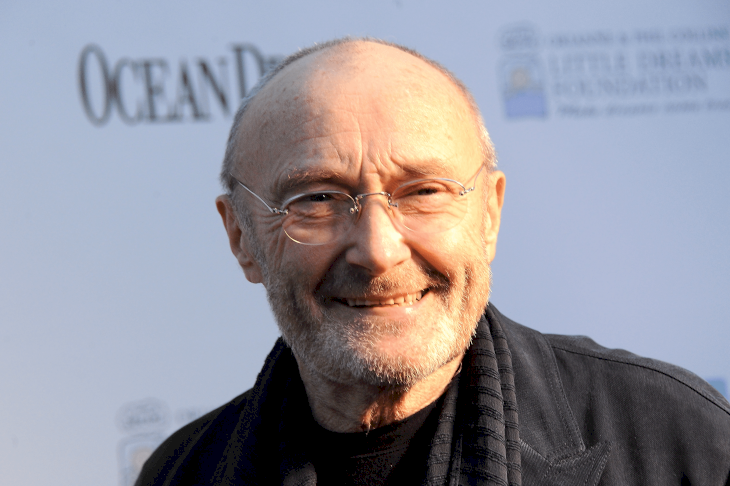 ---
JUST A ROMANTIC LOOKING FOR LOVE AGAIN 
After the heartbreak of a third divorce, Collins found solace in the arms of another woman. Beloved journalist Dana Tyler. The two lived together and were in a relationship for 10 years before Phil left her to go back to his ex Orianna. Unfortunately, Tyler took the split pretty hard.
---
She was off from work at her TV anchor job. Reports claimed that she needed time to recuperate from losing Collins, she felt blindsided by him suddenly ending their relationship. Tyler ended up taking 3 months off from working at WCBS-TV.
---
'PROFOUNDLY AND DEEPLY' BACK IN LOVE 
Despite the bitter split and huge settlement, Collins believed that they could make things work again.  "We got divorced ... I paid her a lot of money. But that's divorce, you know. We realized it was a mistake and now we're back together and everything's great," the musician shared.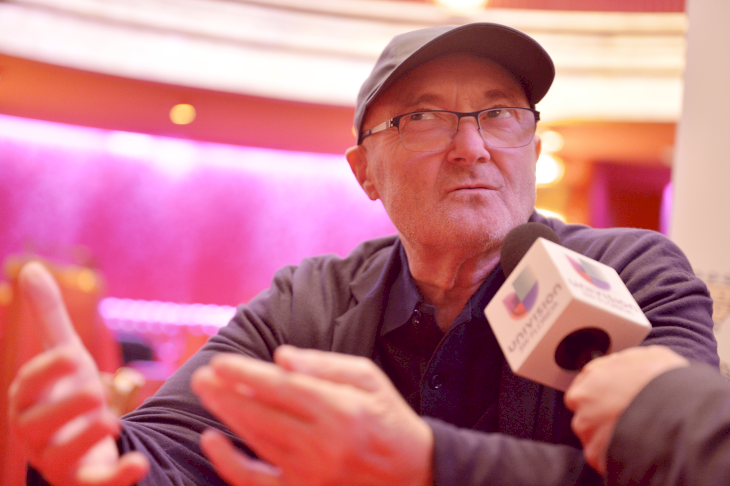 ---
Cevey echoed the same sentiment stating, "It's different this time. "When you first fall in love there is passion and excitement. But the second time around it's more thoughtful, more mature." The couple informed their sons of the reunion and of course, they were overjoyed. 
---
DID THEY REMARRY?
The couple planned to remarry and even though they didn't, Cevey still fondly referred to him as her husband. "I now call Phil my husband again. We are so close that it does not actually make a difference if we are married or not, but we are determined to get married for a second time one day," Orianne said.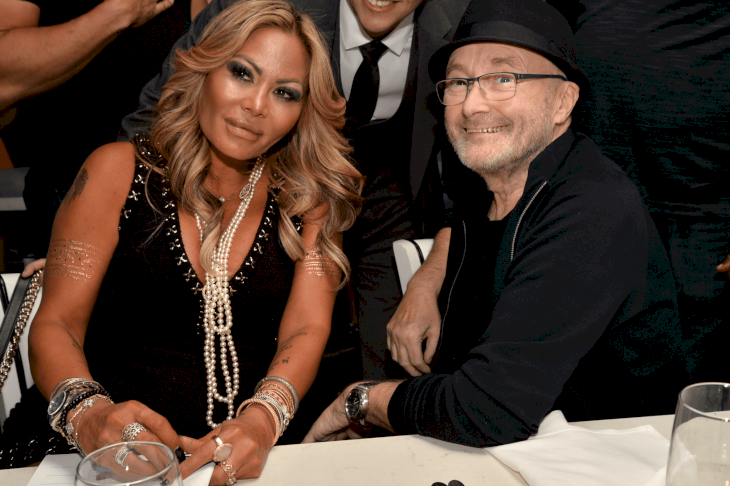 ---
THE BREAKUP
In a surprising twist, Collins has broken up with his ex. According to reports, the musician plans to force Cevey to leave his $33 million home. The breakup comes after Phil learned that Orianna allegedly married another man.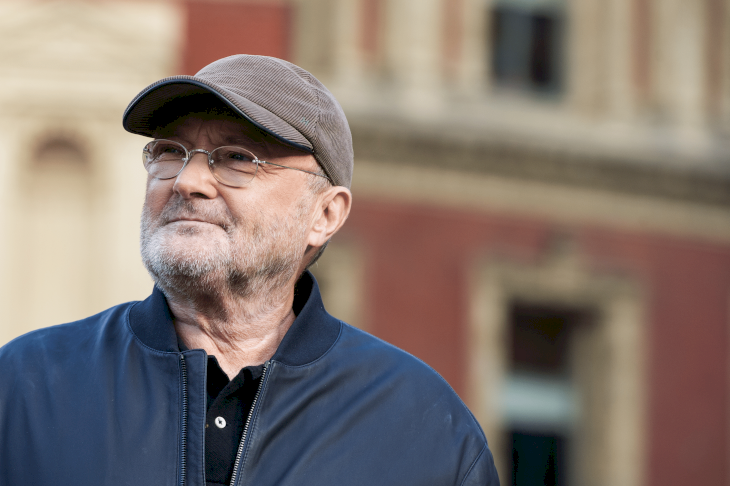 ---
Collins has asked her to leave his home however, she refused and changed the security codes. Reports claim that she has treated the staff badly and threatened to falsely accuse Collins of unlawful behavior and reveal personal details about his life.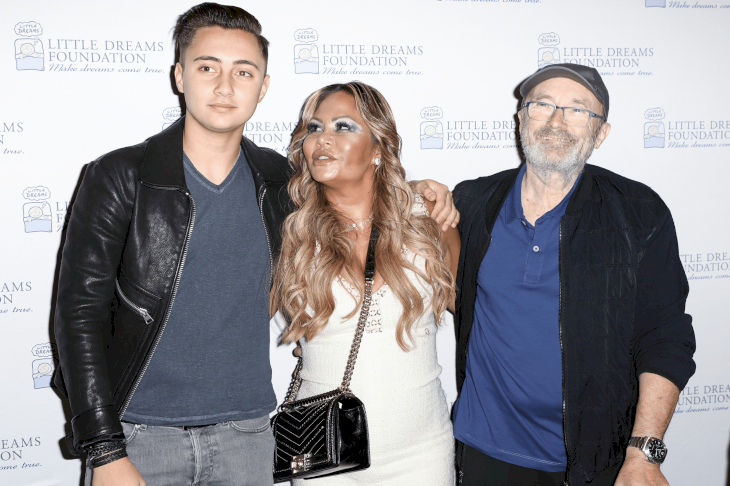 ---
THE NEW MAN IN CEVEY'S LIFE 
TMZ reported that Collins's ex-wife is married to a 31-year-old businessman. The two tied the knot during a rendevous in Las Vegas, which Orianna informed Phil was only a business trip. The couple has refused to comment on the situation.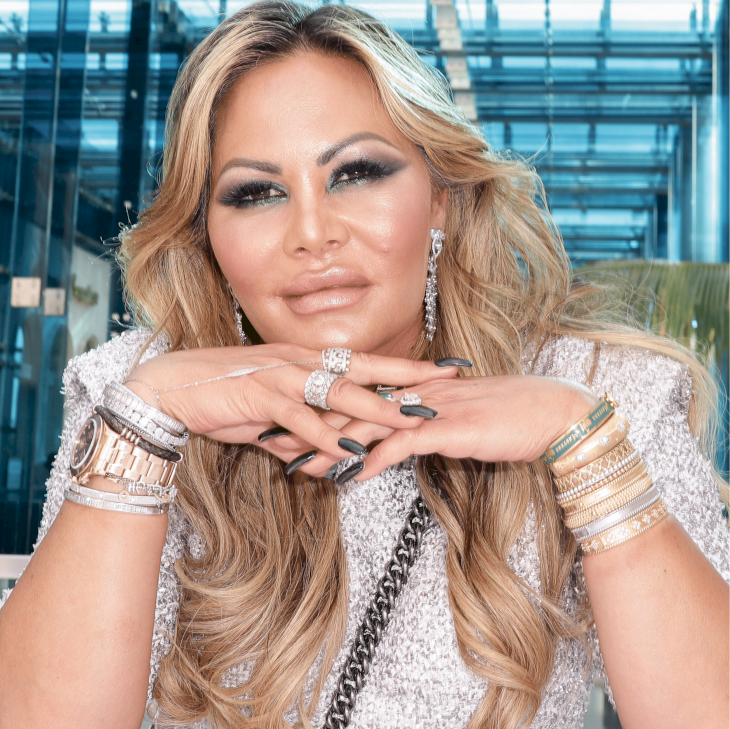 ---
HOW DOES COLLINS VIEW HIS FAILED RELATIONSHIPS?
Phil Collins takes ownership of all his mistakes and has shared that his biggest regrets in life have to do with his love life, "I am disappointed that I have been married three times. I'm even more disappointed that I have been divorced three times. I'm a romantic who believes, hopes that the union of marriage is something to cherish and last," Collins said.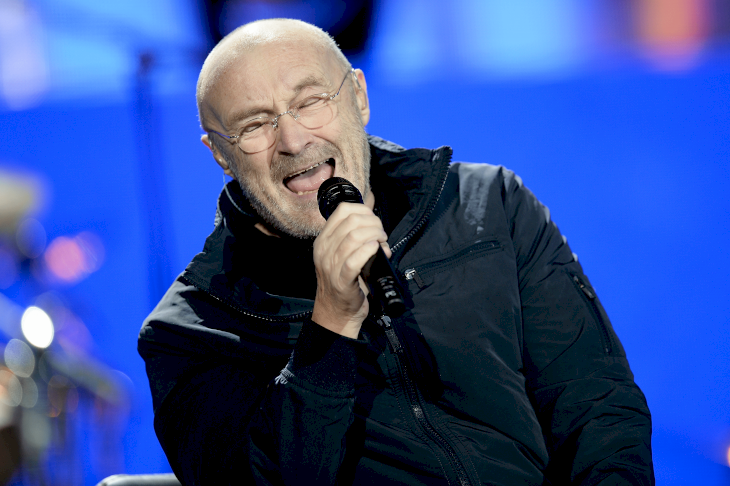 ---
Phil Collins has experienced quite the rollercoaster of love. It's also good to see that he has taken ownership of his mistakes and shows an openness towards doing better. What did you find most interesting about the musician's complicated love life?