Facts About Julie Andrews
Julie Andrews has played so many iconic roles from Maria in the Sound of Music to the Queen in Princess Diaries. She has been in the memorable films of our childhood and it's not surprising that she's still incredibly relevant until today. Now, let's get to know more about her fascinating life, which has not been drama-free!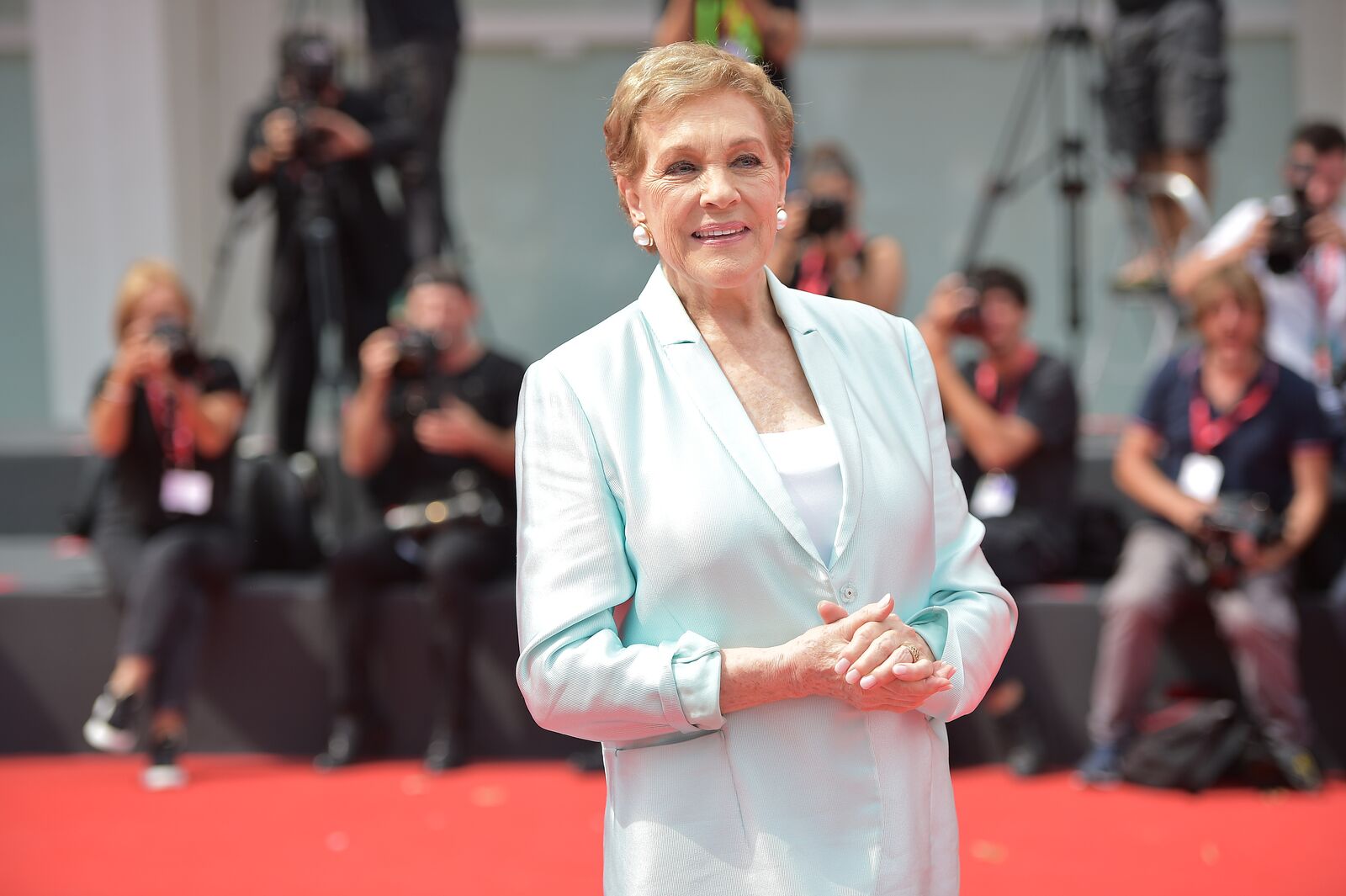 ---
NAMED AFTER GRANDMA
Julie Andrew's mother, Barbara, was an aspiring pianist, but she was forced to give up on her dreams when both of her parents were gone when she was just 18. Julie says that she remembers how intense the grief of her mom over the death of her grandparents was.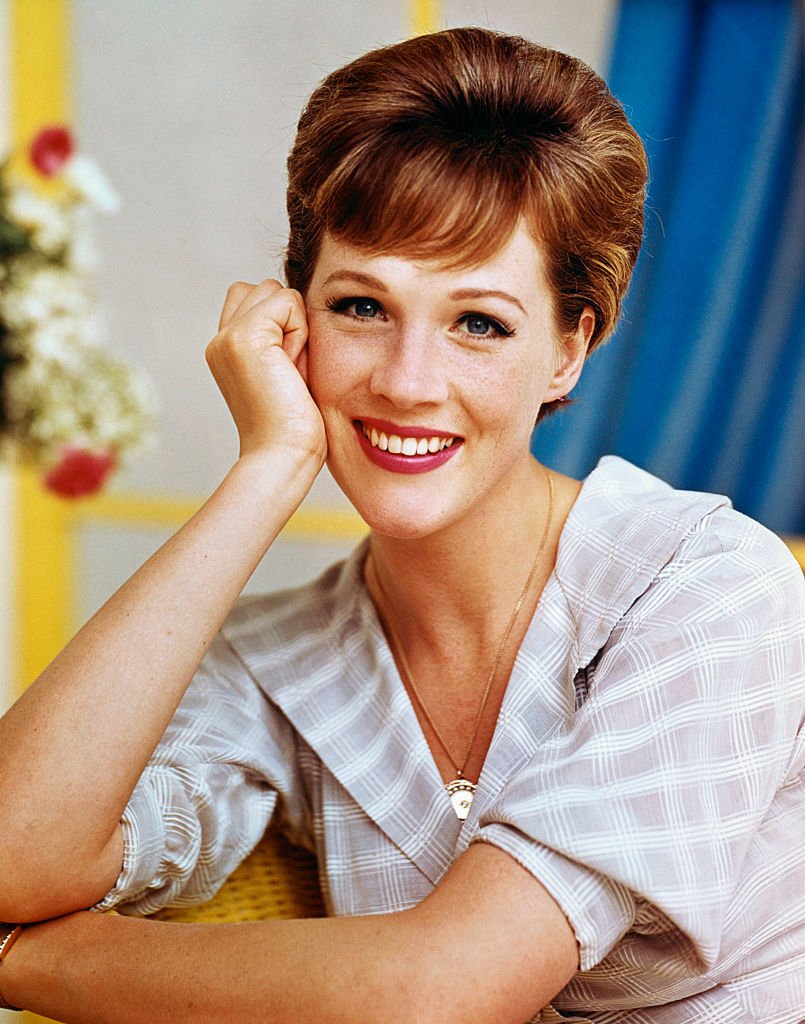 Her mother rarely talks about them, but her love for Julie's grandmother was clearly shown when she named her daughter after her.  Barbara's mom is named Julia, so she gave her daughter the name "Julie" to remember the woman that she would miss eternally.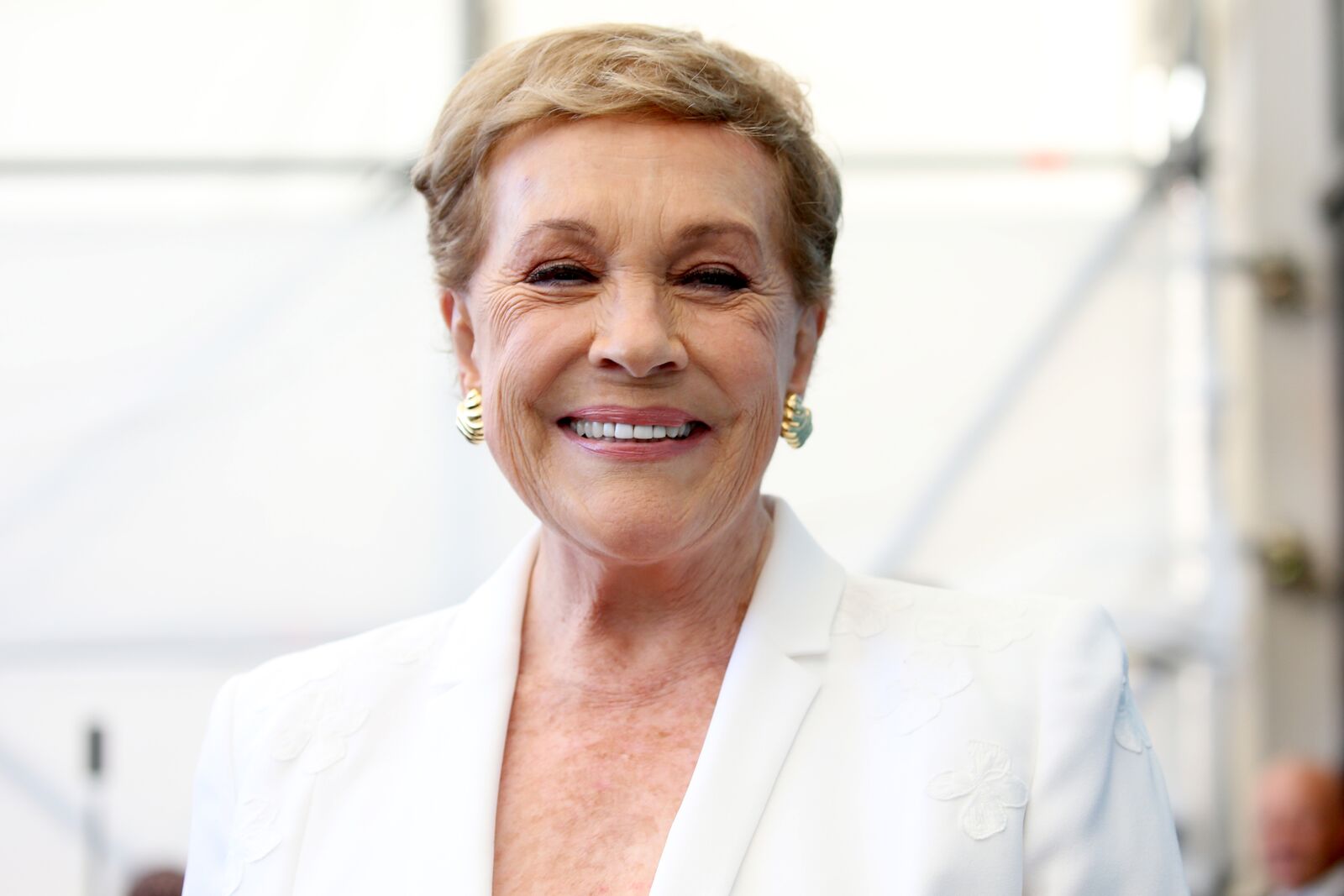 ---
EARLIEST MEMORY, FIRST WORD
When the Mary Poppins star was asked about the earliest memory that she can still recall, she reminisced the time when she was sitting on her mother's lap in the car, and her father pulls up to their house in Walton. That time, they told her, she said her first word which was "home". How sweet?! 
---
CHILDHOOD SURVIVOR
Though people would see her and her cheerful disposition every time that she is interviewed, Julie Andrews' childhood life is not that bright. Yes, she had fond memories of her father, but then, her mother remarried Ted Andrews, that's the start of her difficult life.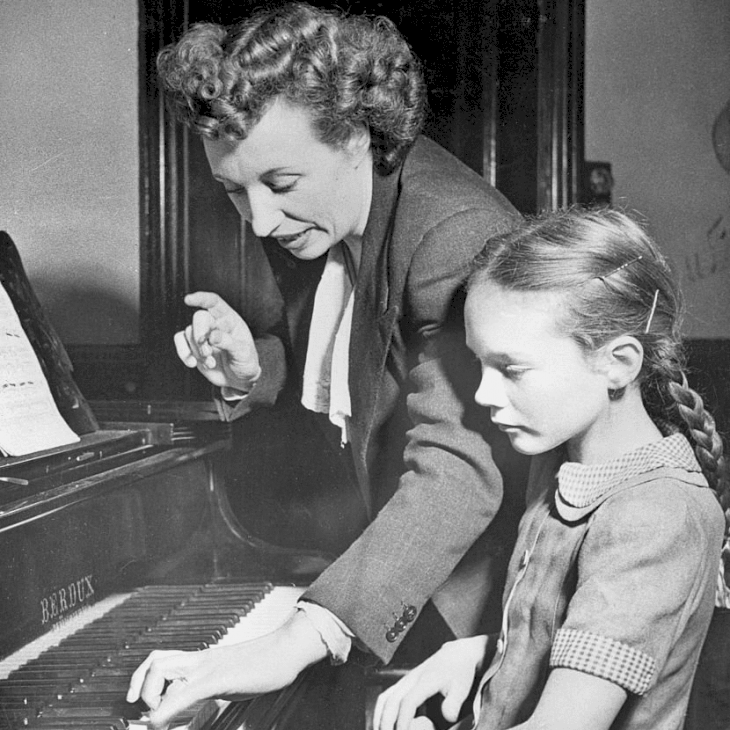 "My mother was terribly important to me, and I know how much I yearned for her in my youth...but I don't think I truly trusted her," she shared in her memoir called Home. It is said that her mother had issues with controlling her vices, and her stepfather had put her in dangerous situations more than once.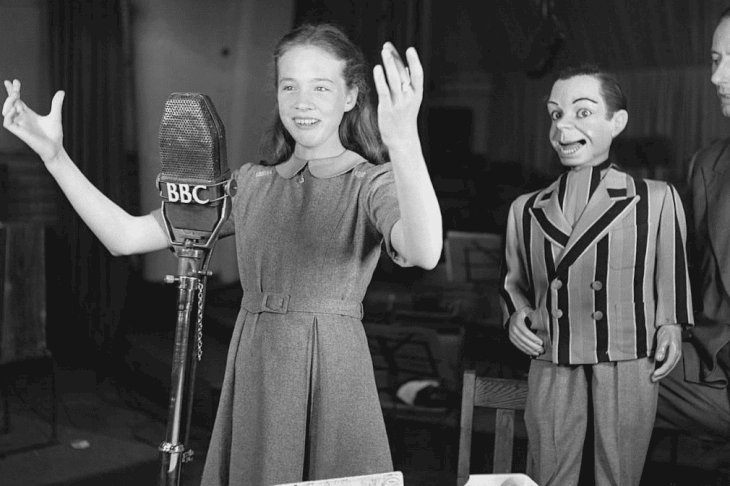 ---
LET'S START FROM THE VERY BEGINNING
Andrews has a four-octave vocal range, and her talent is just unstoppable. That's one of the reasons why she became a breadwinner for the family at a young age. She also helped raise her younger siblings. Right from the start, the iconic woman was already performing in any place that she can sing. Even on the streets.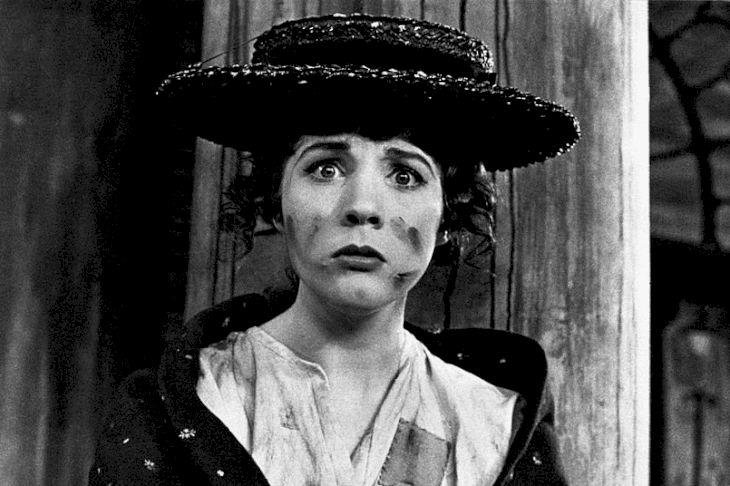 At the age of 11, she already made her stage debut for a Fleet Street Club luncheon in London. She was then chosen to perform at the Royal Command Variety Performance in 1951, she was just 13. By 1954, she was already a fixture in London's theater scene for her skills in song, dance, and acting.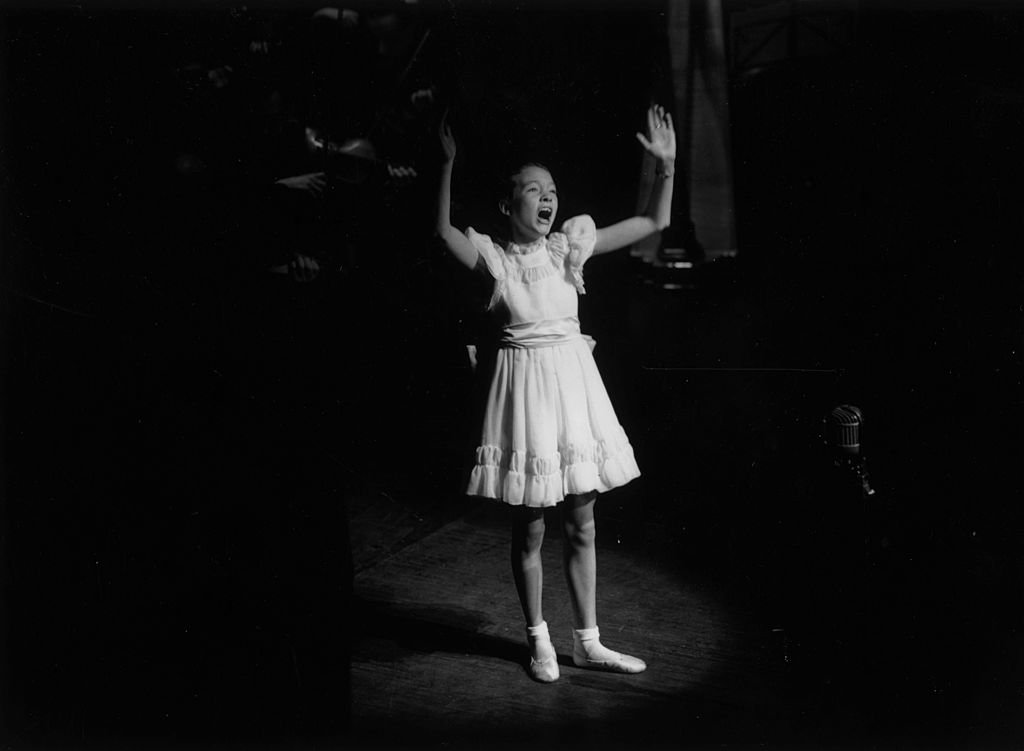 ---
THE FIRST ELIZA DOOLITTLE
Even though people would usually remember Aubrey Hepburn as Eliza Doolittle, it's actually Julie that first brought her to life. In the same year that she has placed herself on the Broadway scene, she made her American stage debut in The Boy Friend, thanks to the British company that she joined. After that, she landed the role of Eliza.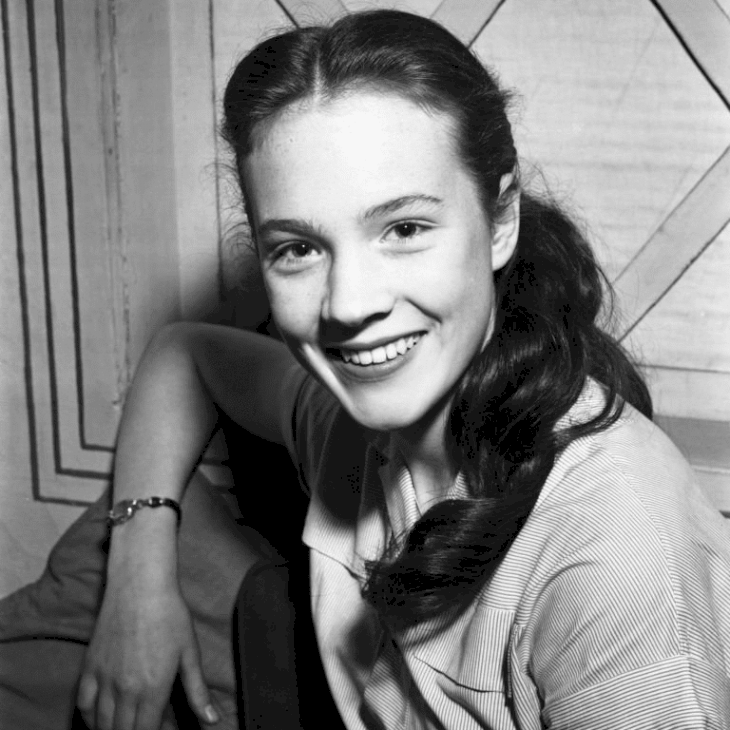 Doolittle is the character in the musical My Fair Lady. It became a hit and Julie said that she did all of her learning on that show. She called it an "endurance test," and "three-and-a-half years of just shattering your vocal cords together." Even Hepburn was surprised that Andrews did not get the role for the film adaptation.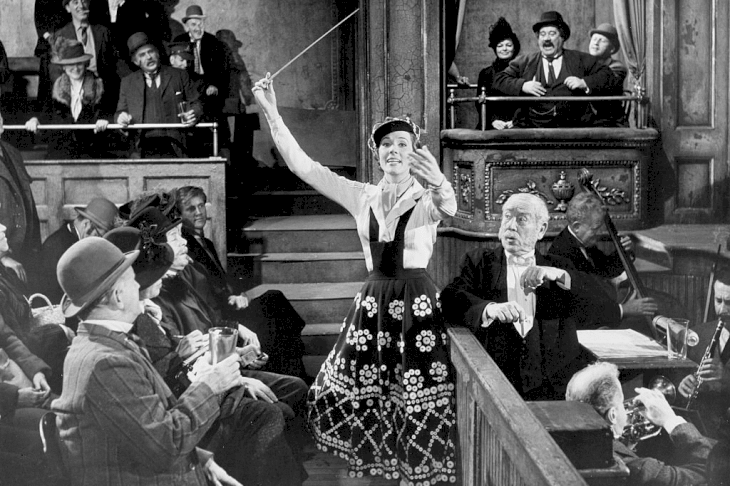 ---
CLASSIC CINDERELLA
After her big role in the My Fair Lady stage, Andrews then tried her luck on television by playing the iconic role of Cinderella in Rodgers and Hammerstein's live television production of the fairytale. It was reportedly watched by 100 million viewers. Just imagine, 100 million people knew her when she's just 22 years old!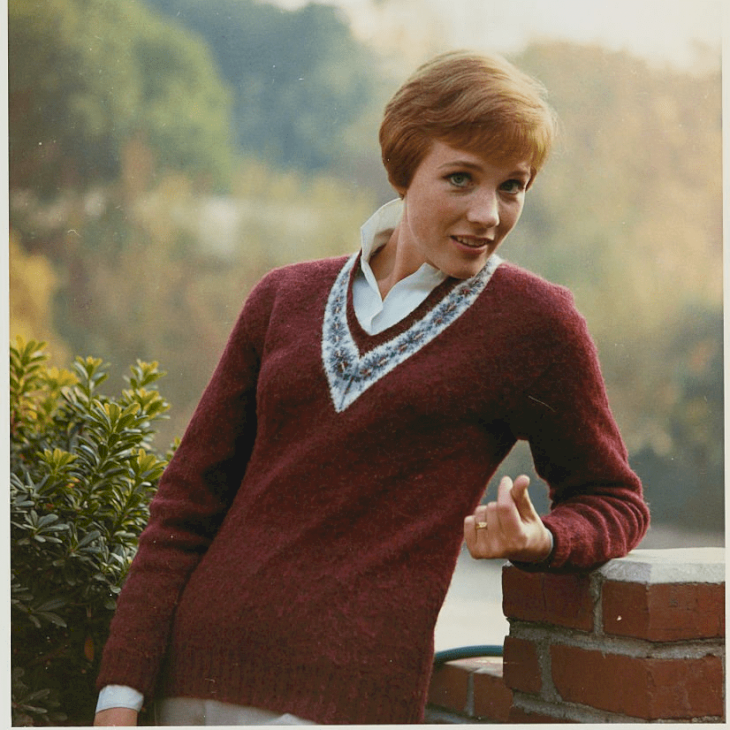 ---
FIRST PRINCE CHARMING CAME
In 1959, Andrews tied the knot with the set production designer, Tony Walton, in a church ceremony. They met while they both were filming Humpty Dumpty. She wore a stunning lace gown on that beautiful day. In 1962, they welcomed their baby, Emma, who is now 57 years old and is also an accomplished actress in her own right.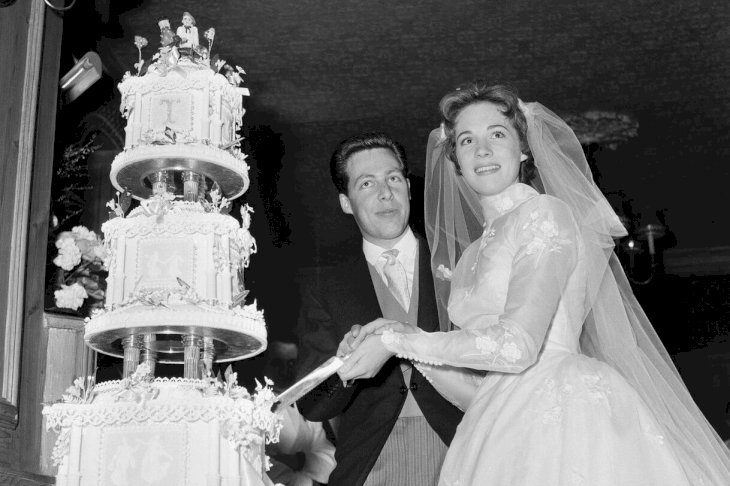 ---
DISNEY WAITED FOR HER
Andrews and Walton then returned to their work on the stage in 1960 for the production of Camelot. While she was still performing in the musical, Disney came to her and offered her the role of Mary Poppins. She really wanted to take the role, but then she was three months pregnant at the time and she disclosed it to Disney.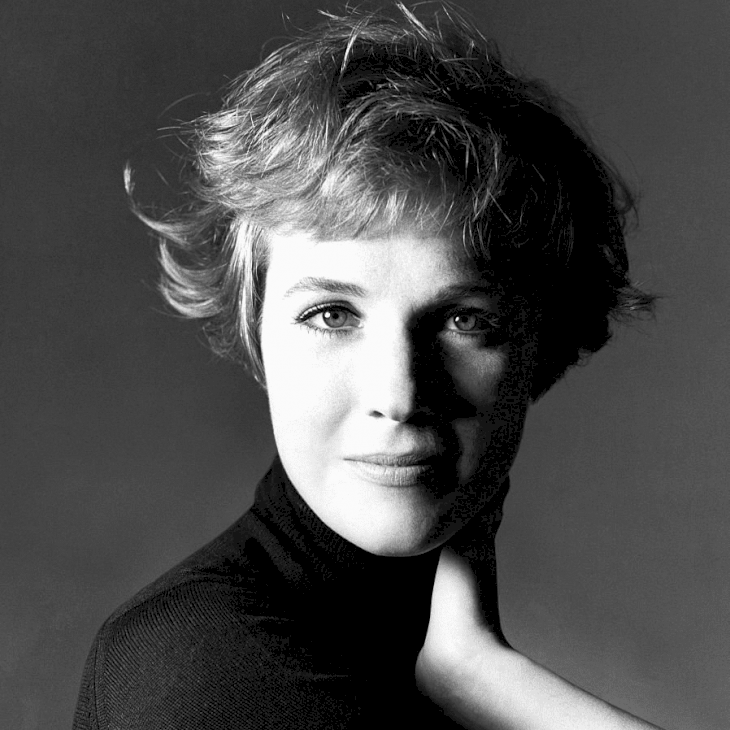 Well, she was really meant for the role because Disney did not hesitate to tell her that they'll wait. Six months later, after Andrews gave birth to her daughter, Travers, the author of Mary Poppins, called her and said "You're much too pretty [for the part], of course, but you've got the nose for it!". That's it. She made history.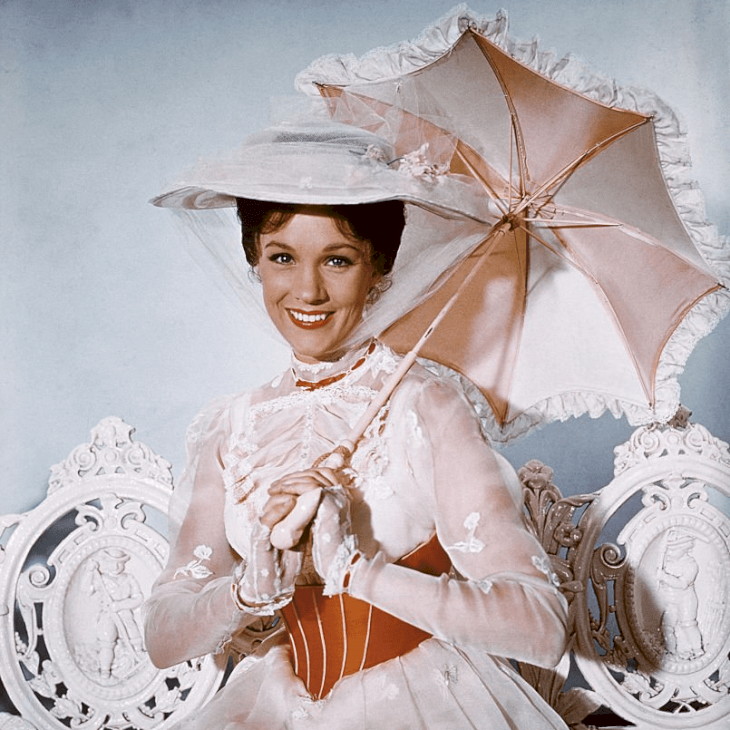 ---
GLOBE AND OSCARS
No one can deny the talents that Andrews possesses that she even got prestigious awards for the characters that she played. She won the Golden Globe for the Best Actress category, the same as Hepburn, for My Fair Lady, and she won the Oscar for her role in Mary Poppins.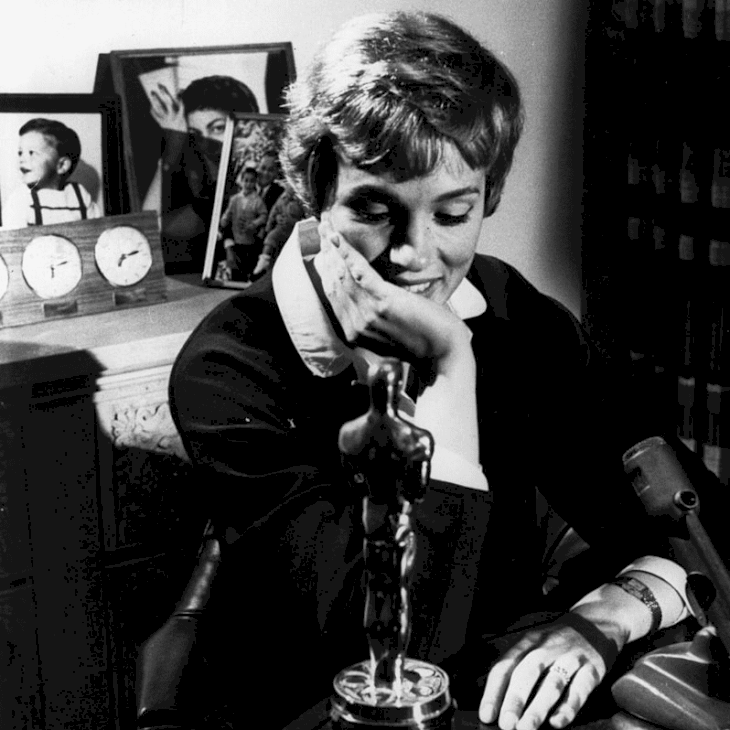 ---
HAVE YOU EVER SOLVED A PROBLEM LIKE MARIA?
Well, Julie did get the role of Maria in The Sound of Music, but that does not mean that because she was already an award-winning star, it was just handed to her. She had a tough competition for that opportunity for Doris Day and Grace Kelly were also up for the challenge. 
---
THE ONLY ACADEMY AWARD TO DATE
It was in 1965 that Julie Andrews got her first and only Academy Award to date. It is for the best actress category and her role in Mary Poppins earned it for her. She has been nominated twice for the said award after that, but she still has not had the chance to win again.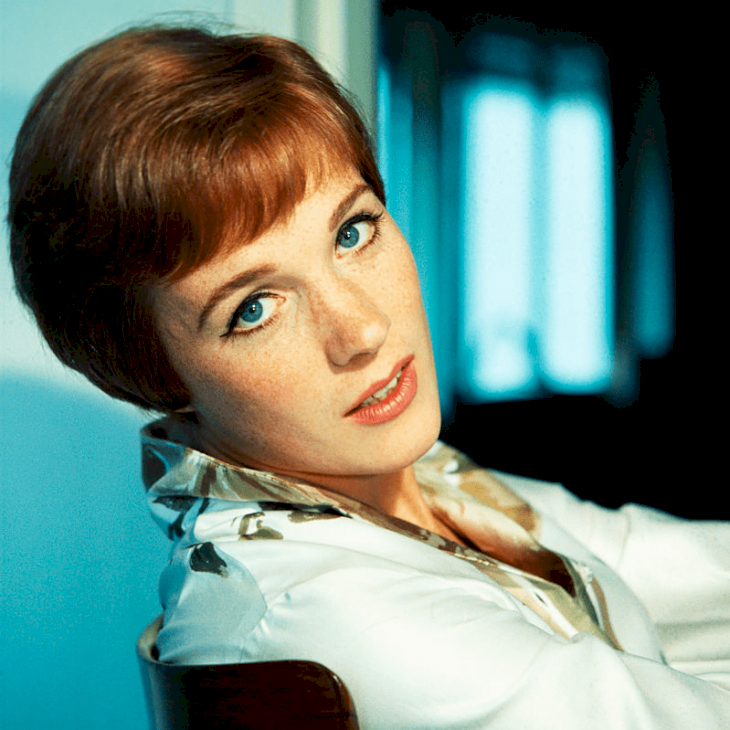 ---
FRAULEIN MARIA WINS THE GLOBE
Not only did The Sound of Music reached many audiences all around the world but Julie literally received another Golden Globe Award for Best Actress. That same year she was also nominated once again on the Oscars for the same category.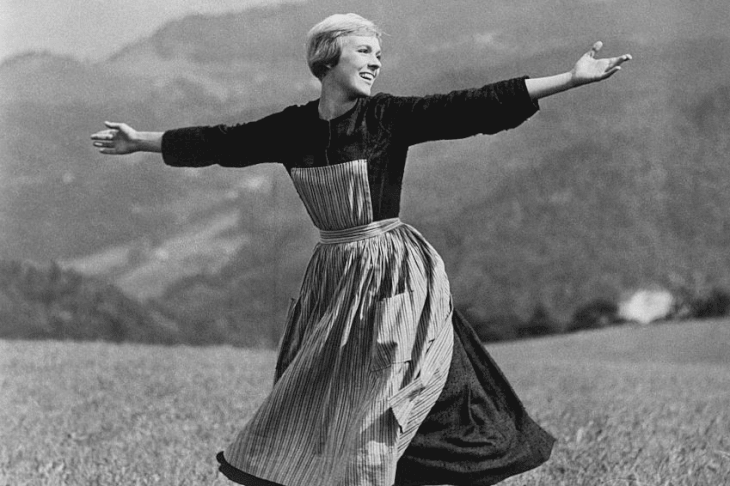 ---
1967: A MILESTONE AND A BREAK-UP
On this year, Julie played Millie Dillmount in the Academy Award-winning film Thoroughly Modern Millie, and she starred alongside Mary Tyler Moore and Dorothy Brown. It is just unfortunate that this year is also the fallout of her marriage with Tony and they separated.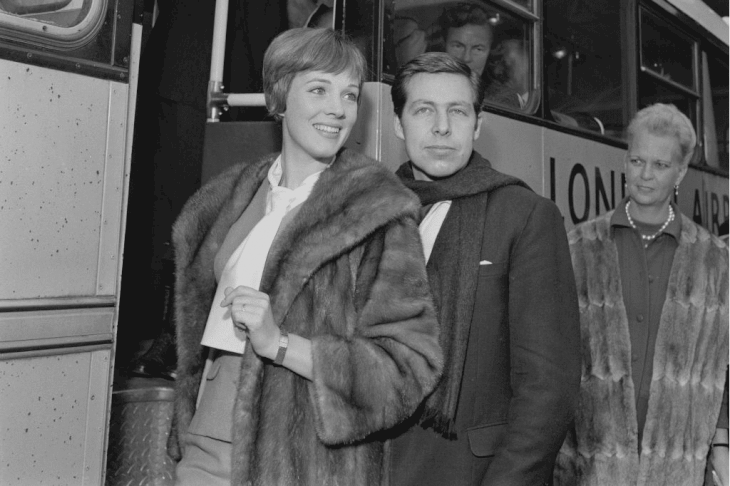 "The marriage was over, and my head was so full of clutter and garbage," the actress revealed on The Late Show with Stephen Colbert. "Believe it or not, it was [filmmaker] Mike Nichols who really tipped me into wanting to go to therapy." That was the end of her first marriage, but she did move on after some years.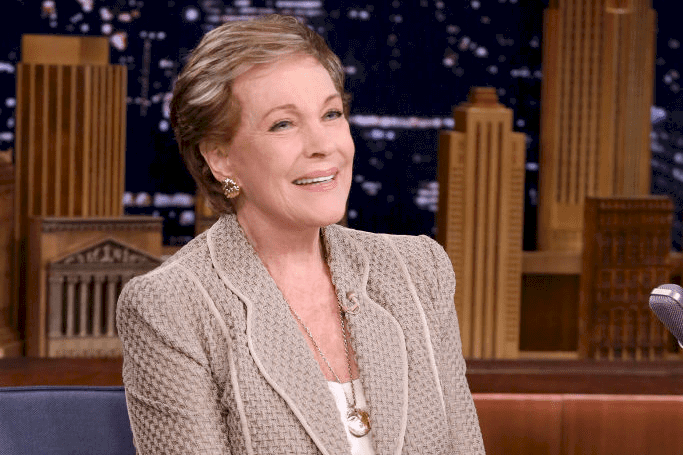 ---
LOVE IS SWEETER THE SECOND TIME AROUND
A year after the split, Julie had the chance to work with Director Blake Edwards on the set of Darling Lili, and little did she know that it would be the man that will make her open her heart again. They did not waste time and by 1969, they were married. 
They opted for a small private ceremony as it was a second marriage for both of them. They adopted two daughters. Amy in 1974 and Joana in 1975. The couple really stood the test of time for they were married for 41 years. The only thing that parted them was Blake's death at the age of 88. 
---
FACTS ABOUT HER HUSBAND
For those who don't know, Julie Andrew's husband was the creator of the famous Pink Panther films and he also directed Breakfast at Tiffany's. He was an actor, just like her, and later a writer. Not only that, he is famously known for his comedies and musicals. What a perfect partnership they made! Surely, they're one of the power couples.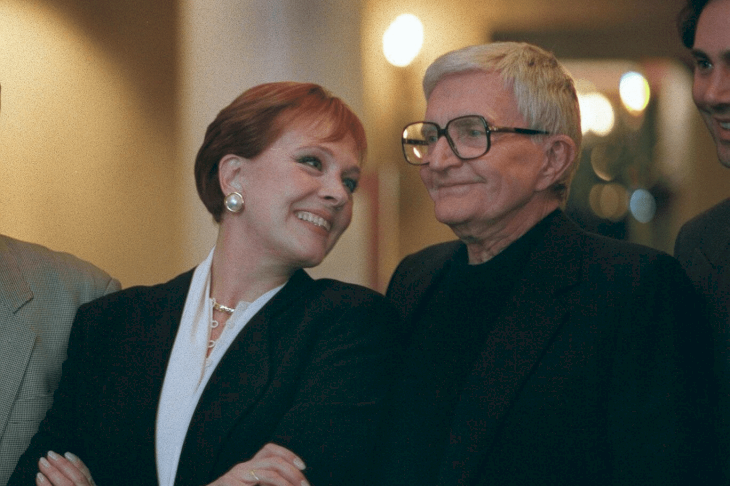 ---
THE DAME AND THE QUEEN
In 1977, Julie got the chance to talk to Queen Elizabeth II while attending the Silver Jubilee Royal Variety Gala in 1977. It can also be noted that she already sang for the young Elizabeth back when she's just 13. Their meeting didn't end in 1977, but it happened again in 2000, just before she played the Queen of Genovia.
She received her damehood from the Queen for her services to performing arts. What a way to be recognized for her talents! Well, let's just add here that she also now has her star on the Hollywood Walk of Fame. The dame is just unstoppable.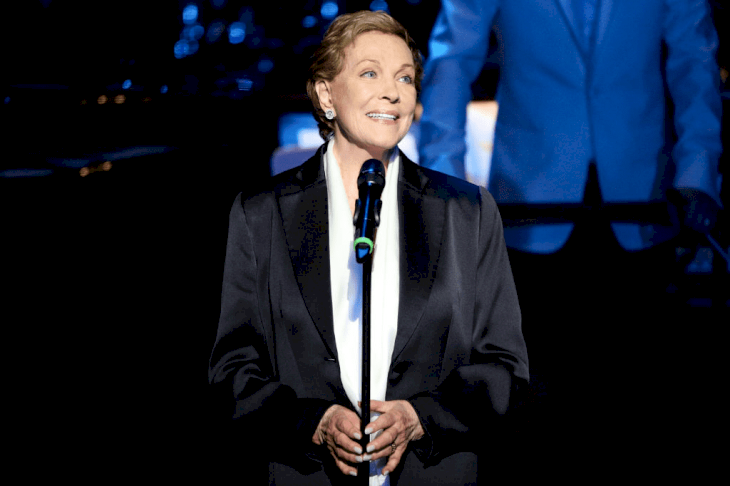 ---
ALMOST LOST HER VOICE
1989 was a devastating year for Julie Andrews because she was forced to pause her career after a supposedly "corrective" surgery left her hoarse and raspy. The procedure went wrong, and she lost her four-octave singing voice.
For Andrews who was known because of that voice that she possessed, it's very hard to accept. She "checked into a clinic for grief counseling earlier in 1999," according to the e-news, and filed a battle against the surgeons who performed her operation.  
---
COMING BACK AS THE QUEEN
When Andrews finally made her comeback, she played as the Queen of Genovia in the 2001 Princess Diaries alongside Anne Hathaway. Of course, we know the sensation that the film has made (and there's a talk about the 3rd movie, we wonder if it's true. But we're excited!)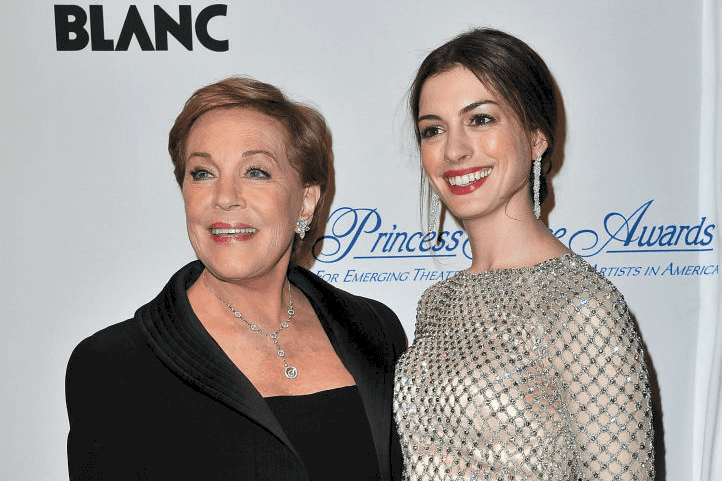 By 2005, she also branched out into the literary sphere, authoring a beautifully illustrated children's book called Simeon's Gift which is about a musician. Well, she's a queen in so many aspects. Don't you agree? It's not the only book that she authored, though!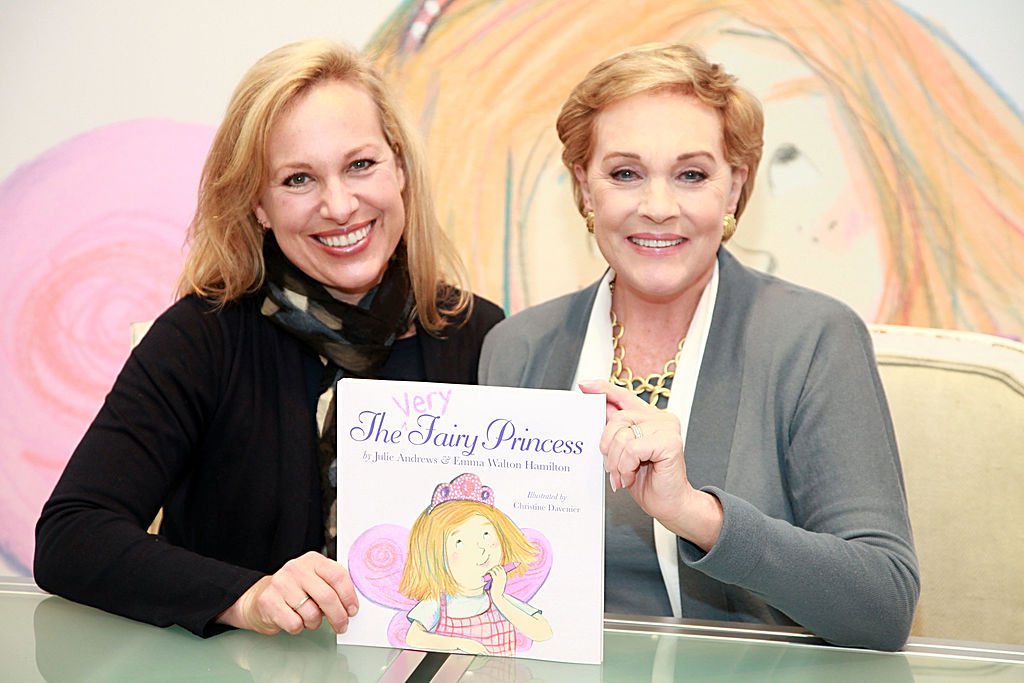 ---
HOME AND HOMEWORK
The rags to riches story of Andrews was detailed in her first memoir, Home, which was published 12 years ago. Just last year, she published yet another memoir called Homework and its focus is on her Hollywood career. Both books were co-written with her eldest biological daughter, Emma.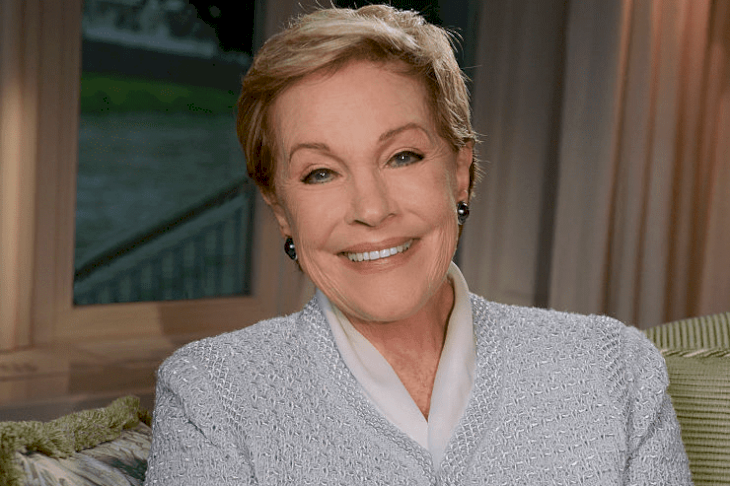 ---
RESILIENCE
When Emma, now a mother of two, was asked how she would sum up her own mother in one word, she replied "resilience". It's quite interesting because it is what Julie has also answered when she was asked to describe her mother, Barbara.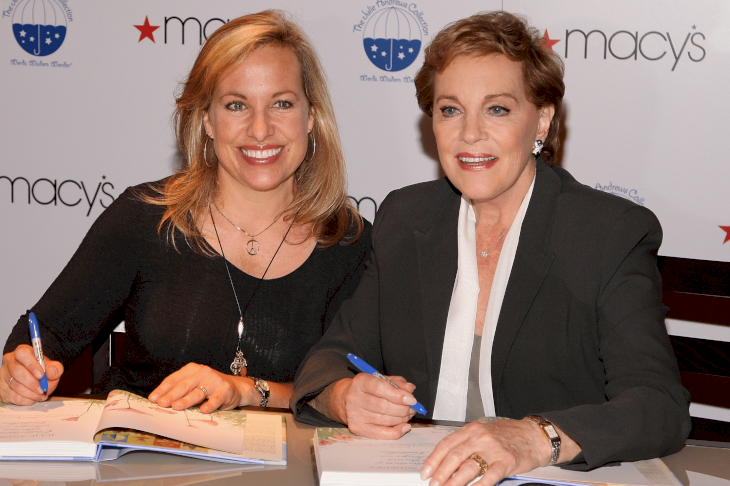 Despite her shortcomings, Julie adored her mum and confesses she learned a great deal from her. "She had a love and respect for music. She was a wonderful pianist, a very funny lady, and much more full of life than I think I ever could be…," Julie shared.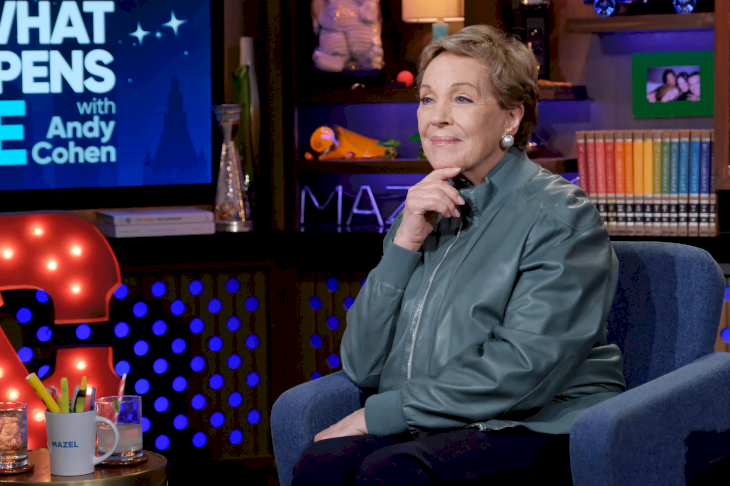 Julie Andrews is now 88 years old and she is still relevant and will forever remain as one of Hollywood's most phenomenal and iconic women. Though her story is now told in her memoir, we cannot wait to see what she is still about to do in the future. What was your favorite Julie Andrews movie? Let us know in the comments below!