Facts About NCIS - #12 Surprised Us
'NCIS' has been on the air since 2003 and after seventeen seasons has been renewed for an 18th! Do you think you're the show's biggest fan because we've uncovered juicy secrets from behind the scenes about the cast, the location, and more! Find out how good your 'NCIS' knowledge is or whether you need to re-watch it from episode one!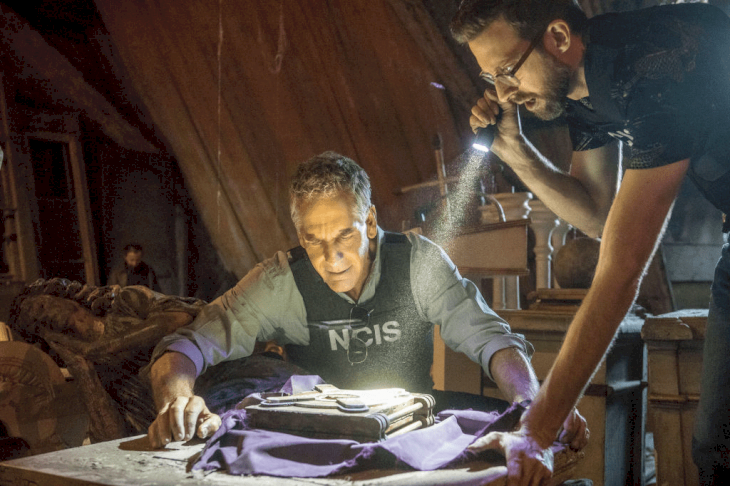 ---
FACT 1: THE CREATOR HAS REAL-LIFE EXPERIENCE
Donald Bellisario was in the Marine Corps for four years. Despite wanting to move on from his enlistment and activity, he channeled his memories into the screenplay of NCIS. Bellisario left the show after four seasons due to disagreements with lead actor Mark Harmon.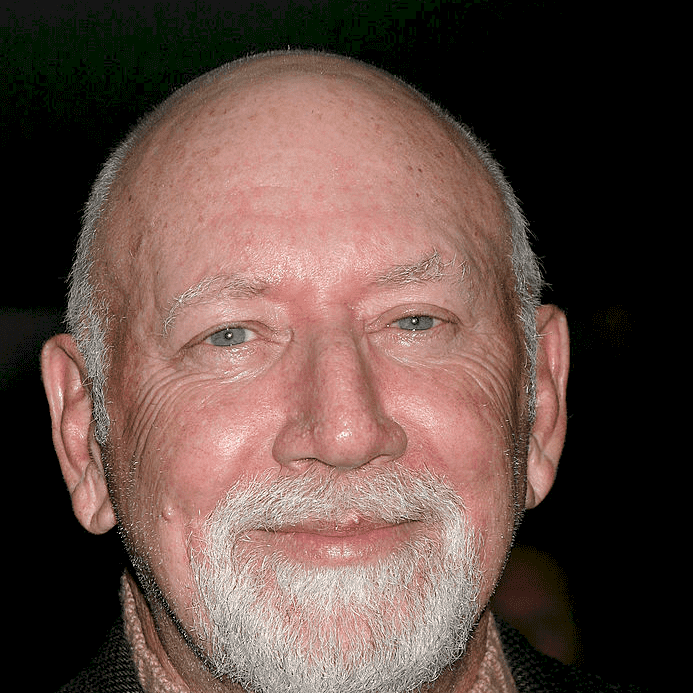 ---
FACT 2: PAULEY PERRETTE HAS A DEGREE IN FORENSICS
Originally actor Pauley Perrette wanted to be a police officer. After graduating with her degree in forensics she moved to New York and began to pursue acting. Based on her own knowledge, she is credited with developing her character Abby's quirks and unique personality.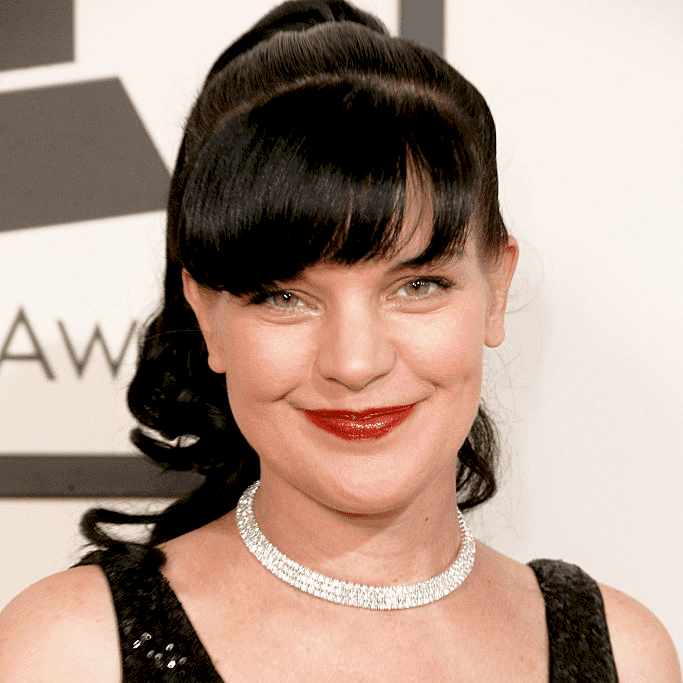 ---
FACT 3: FLASHBACK OF FAMILY
In the flashbacks of Gibbs's life before 'NCIS', the resemblance is uncanny to his younger self! That's because the actor playing a younger Gibbs is Mark Harmon's son, Sean Harmon. He may have gotten his start from his father's connections but Sean is a successful actor and stunt double in his own right and has worked in the industry steadily since 2008.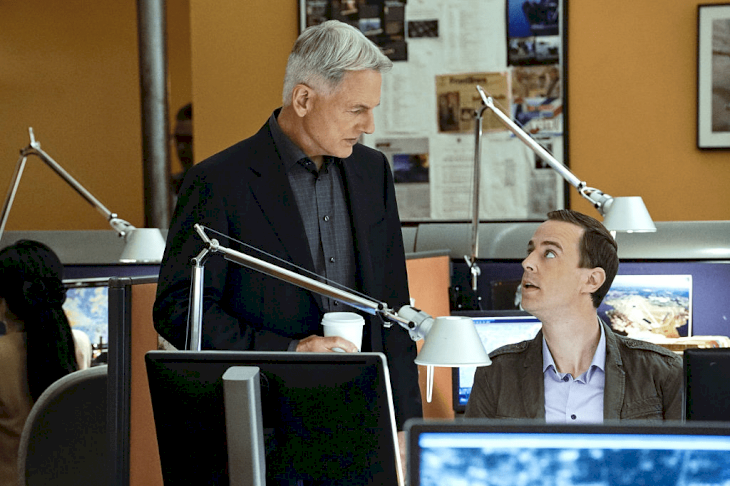 ---
FACT 4: FILMED IN SANTA CLARITA, CALIFORNIA
The show is filmed in Santa Clarita, California but the real NCIS naval civilian base can be found in Quantico, Virginia. The show is set in Washington, DC, but California was chosen for its diverse landscape to mimic other parts of the United States. Do you think they pull it off or have you noticed distinct California landmarks?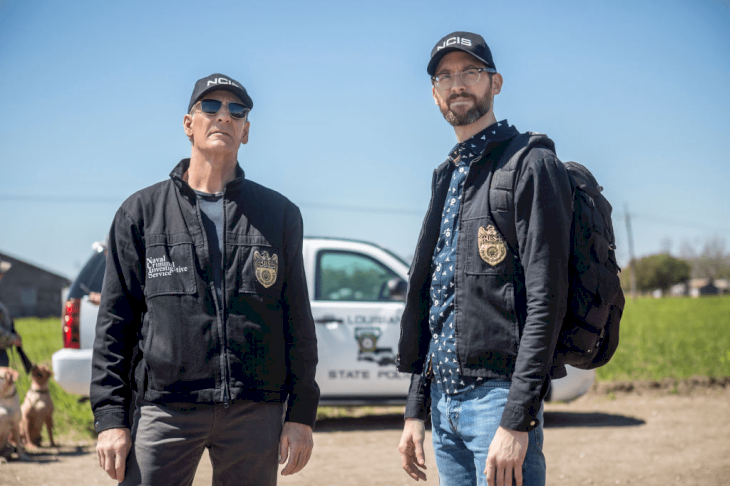 ---
FACT 5: MARK HAMON ALMOST DIDN'T GET THE PART
It's hard to imagine Indiana Jones leading the 'NCIS' team but it almost happened! Harrison Ford was a front runner for the show as creator Donald Bellisario didn't think Harmon looked tough enough. Ford ended up dropping out to pursue other work, and Harmon played a special agent in 'The West Wing' letting producers see him in a new rugged light.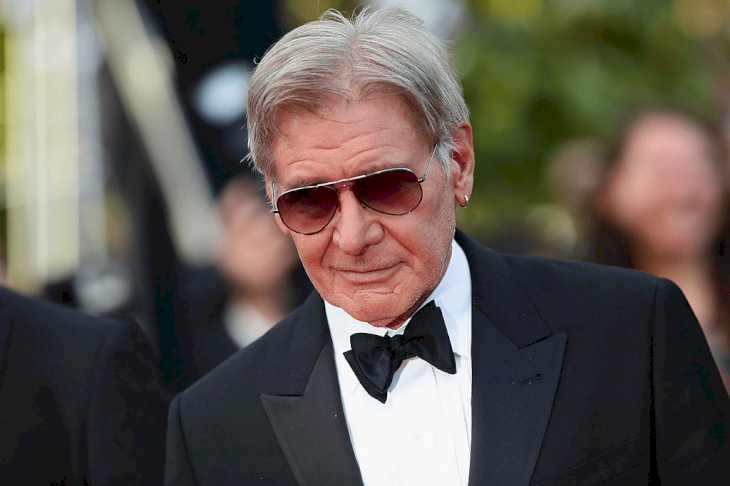 ---
FACT 6: LEROY JETHRO IS A REAL PERSON
Creator Donald Bellisario uses real-life inspiration in his writing and the results can be seen all over the 'NCIS' cast. For instance, Leroy Jethro Gibbs comes from Bellisario's family. His brother's name is Leroy and his father's middle name is Jethro.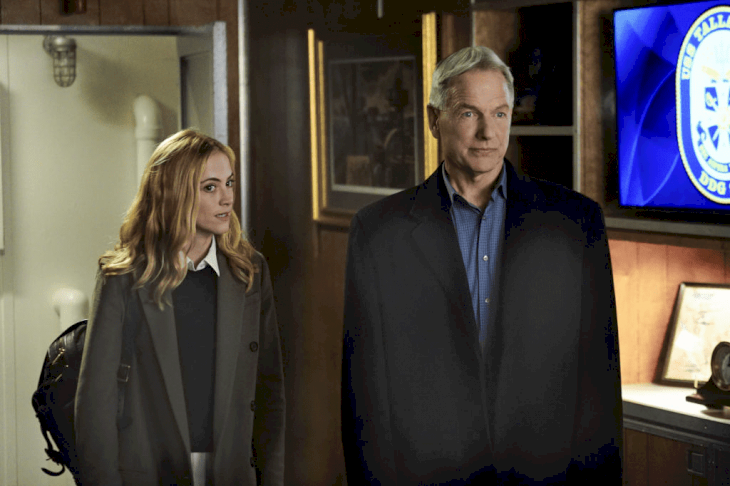 ---
FACT 7: LAUREN HOLLY AUDITIONED FOR A DIFFERENT ROLE
Lauren Holly auditioned for the role of Kate Todd. Holly decided to try again for the series after losing her first choice part and stepped into the memorable role of Director Jenny Shepard. The toughest part for Holly was striking the balance between tough and well-liked by audiences saying, "However, it's OK if I'm the character that people don't feel like hugging all the time."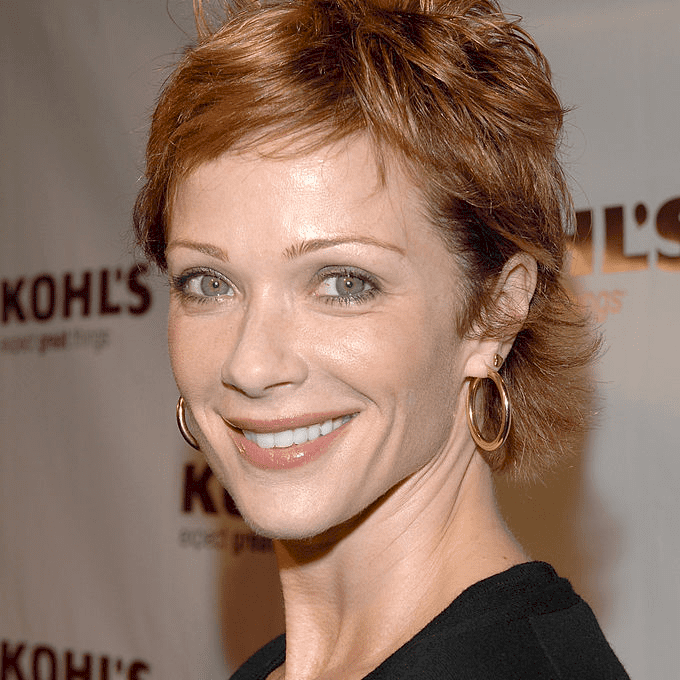 ---
FACT 8: DELL SPONSORSHIP
Have you noticed that all the equipment in 'NCIS' headquarters is by the brand Dell? Due to a product placement contract with CBS all the equipment must be noticeable from its brand's name. Do you find product placement annoying or were you too focused on solving crimes to look at the technology?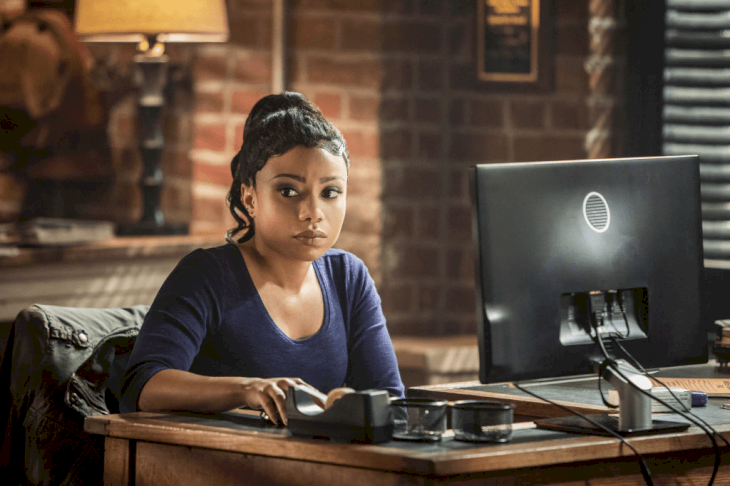 ---
FACT 9: DO YOU KNOW THE ORIGINAL NAME 
Before 'NCIS' started producers thought audiences wouldn't understand the name. The show was groundbreaking at its time and execs wanted to attract a big following without alienating anyone. They were originally going to call the show 'Navy NCIS', but we're happy they didn't because it would have meant Navy Naval Criminal Investigative Services.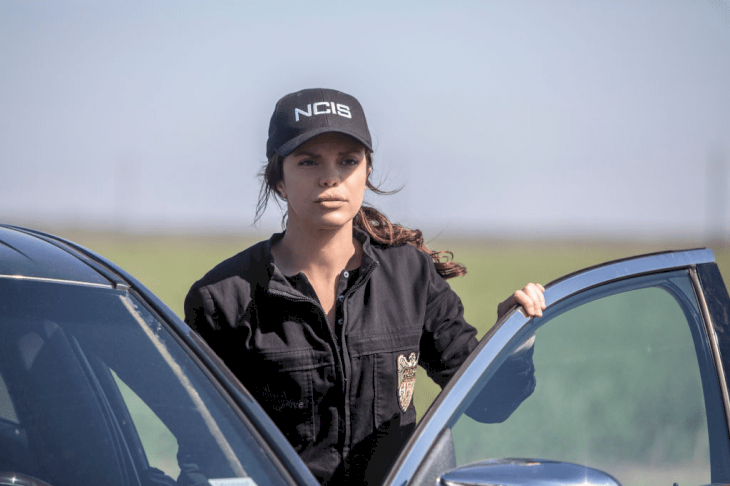 ---
FACT 10: WHAT DOES LEO STAND FOR?
The cast will also use real terminology from the force including the acronym LEO. LEO spells out Law Enforcement Officer and another popular acronym LOD spells Line Of Duty. How much of the 'NCIS' lingo can you understand or decode?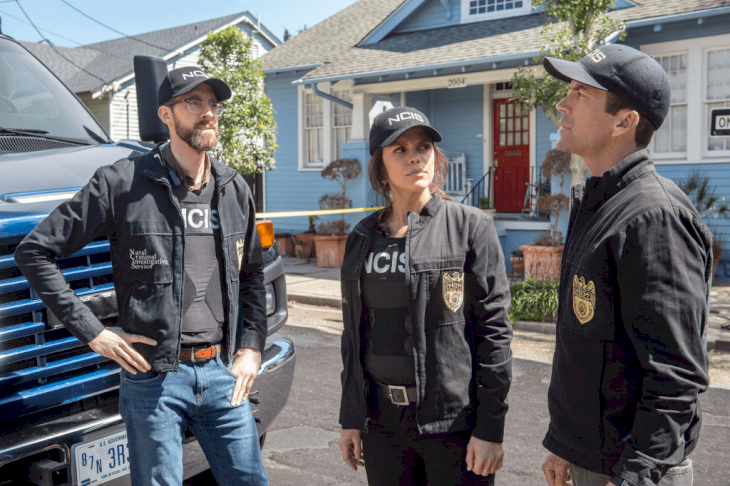 ---
FACT 11: SECRET SPINOFF
Did you know that before 'NCIS' was a fan favorite, there was a show called 'JAG' that matched its successors' popularity? 'JAG' stands for Judge Advocate General and shares the same creator, Bellisario. Due to the popularity and demands Bellisario worked again with studios to create 'NCIS' which led to spin-offs 'NCIS: Los Angeles' & 'NCIS: New Orleans'.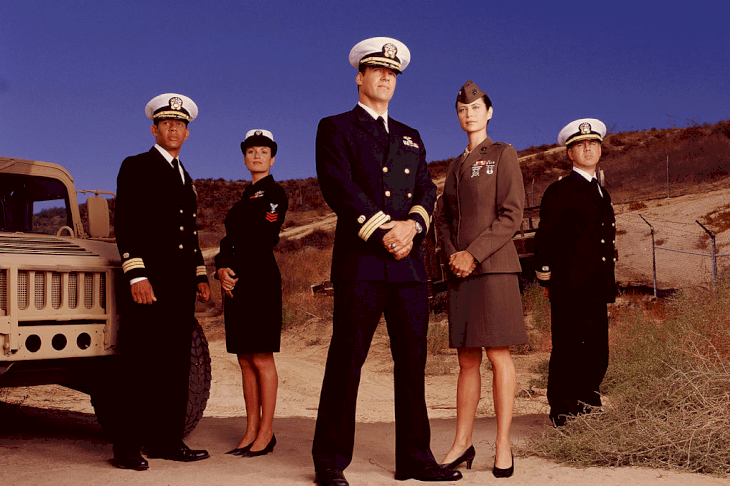 ---
FACT 12: REAL AGENTS SCREEN TIME
In Season three episode nine titled 'Frame Up' Special Agent David Brant was called in to assist the NCIS team. In real life, Agent Brant served as the real NCIS agency director from 1997-2005. He retired after his acting debut on the show in December 2005.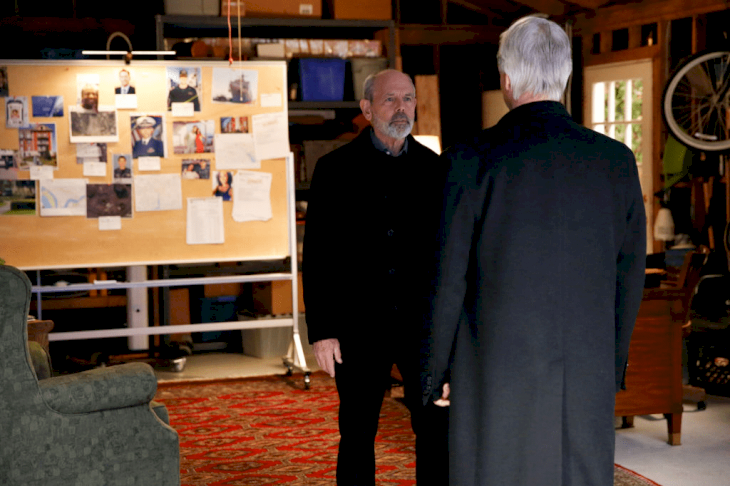 ---
FACT 13: A DISAPPEARING TATTOO
Character Abby Sciuto, played by actress Pauley Perrette, likes her body ink! Fans may have noticed a simple cross on her back in one episode that they never saw again. Most of Pauley Perrette's tattoos are real, but the actress did admit that the cross and spider web neck tattoo was fake.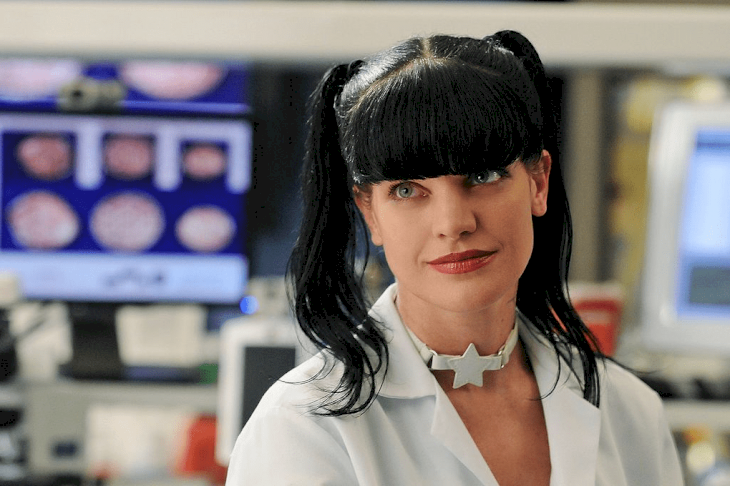 ---
FACT 14: HOW FAR ARE THOSE CRIME SCENES!
Even though the show is based in Washington, DC, the NCIS team is busy responding to calls in towns like Norfolk and Virginia Beach. Due to the magic of show business, the team gets to the crime scene and back to headquarters quick. In real life, those drives would take up to four hours and would not involve agents returning to headquarters.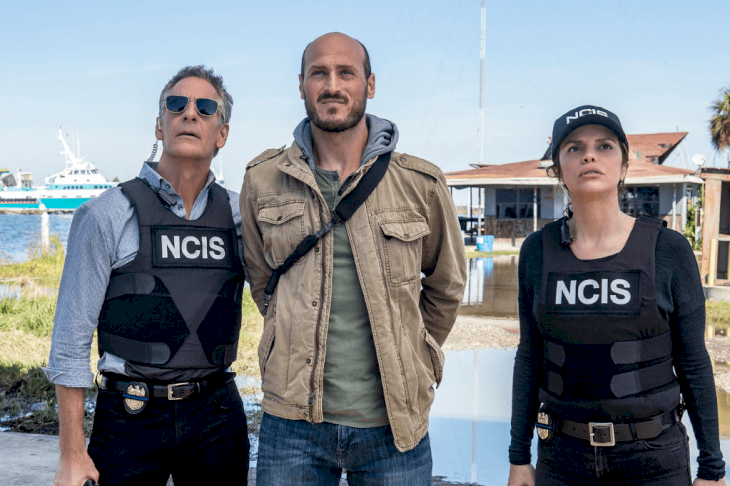 ---
FACT 15: BADGE AUTHENTICITY
Did you think the costume department had made a mistake when you saw different color badges on the show between team members? This is actually based on real-life and the badge hierarchy that exists between law enforcement. Higher ranking officers like Sergeant or Detective will have a gold badge while other members of the force will have silver.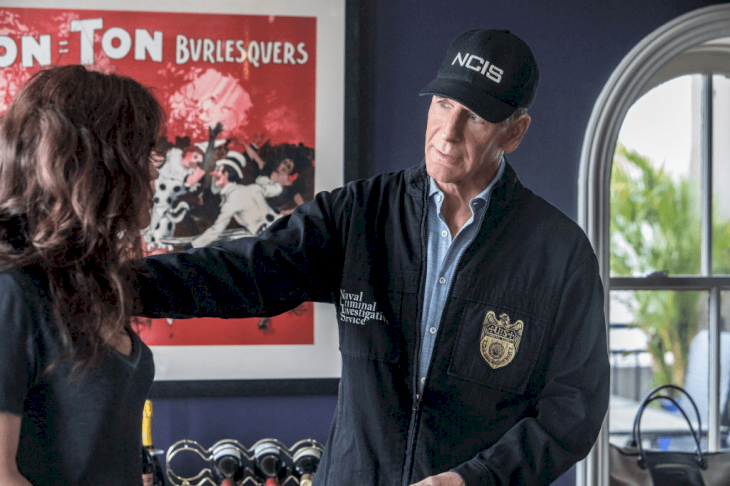 ---
FACT 16: TROIAN BELLISARIO RELATION
If this actor's last name looks familiar you have uncovered a family connection on 'NCIS'. Creator Donald Bellisario's daughter Troian Bellisario had guest appearances on the show in season 3 and season 6. She is best known for her role in 'Pretty Little Liars' and is married to actor Patrick J Adams.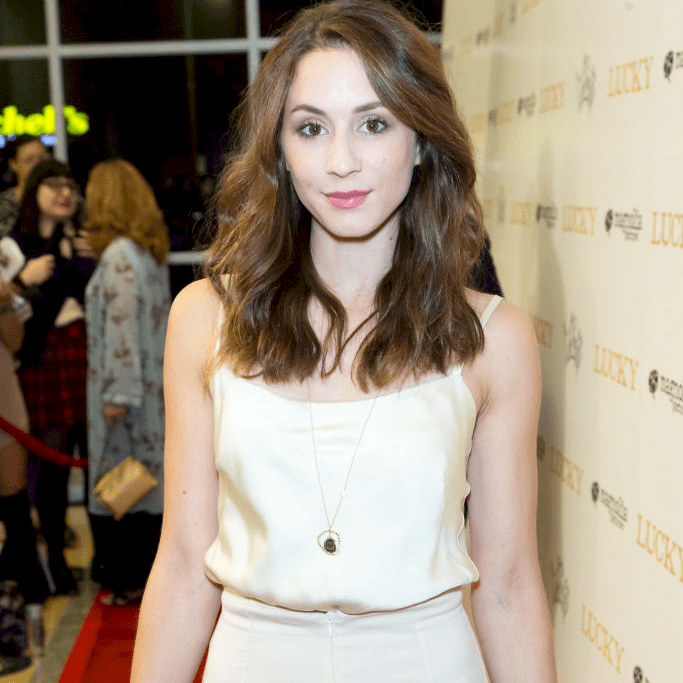 ---
FACT 17: EMILY WICKERSHAM SPECIAL MIDWEST CONNECTION
Actor Emily Wickersham plays Agent Eleanor Bishop and you may have noticed a penchant for Ohio State University. While this was written in the script about the character, Wickersham was born in the Midwest. She went to the University of Pennsylvania after growing up in Kansas.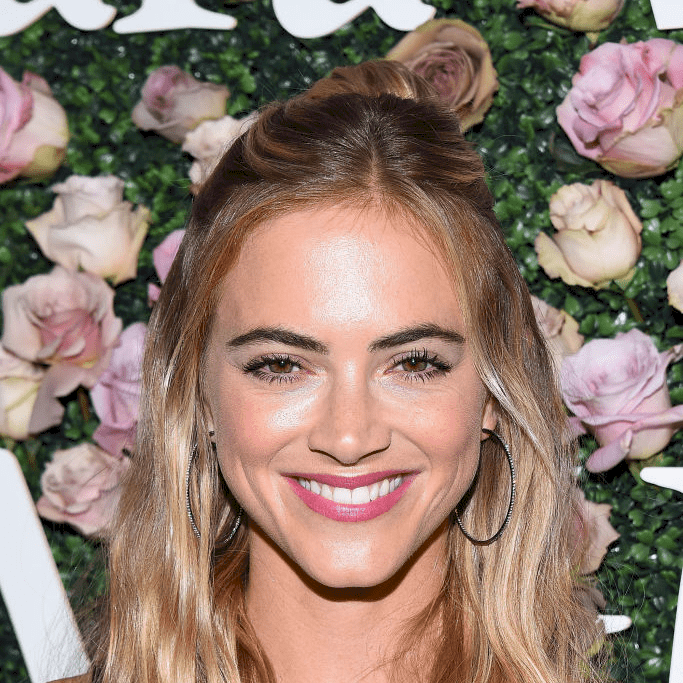 ---
FACT 18: BERT THE HIPPO IS UNDER LOCK AND KEY
Character Abby first brought out the "hippo puppet" in 2003. It was so popular with interns, production teams had to put it under lock and key at night to prevent theft. Bert is the focus of some trouble with Folkmanis. In response to CBS said, "We believe this to be a flatulent [misuse] of the system, and we intend to clear the air on this matter immediately."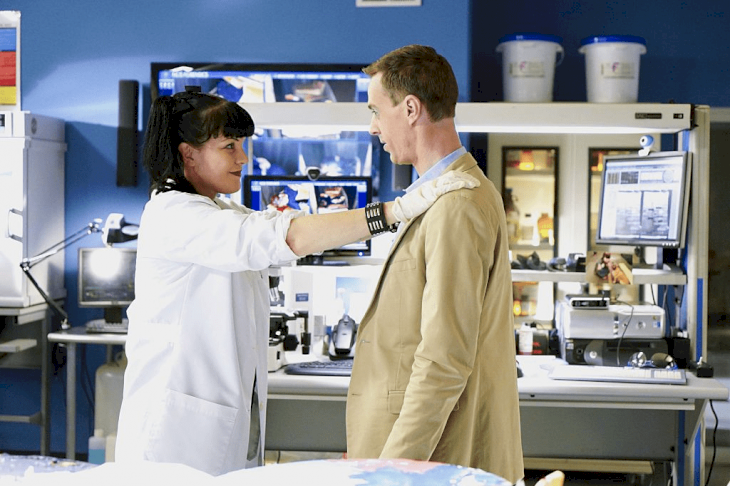 ---
FACT 19: THE REAL NCIS DEPARTMENT
The TV Show has stuck with the facts and even hires retired or active agents as consultants for their authenticity. As per special agent Kevin Dodds, "Agents with NCIS will work counter-terrorism, protective operations, general crimes, economic crimes, fraud...". Agent Bob Millie says of all the different spin-offs, 'NCIS LA' is the most authentic to the real deal.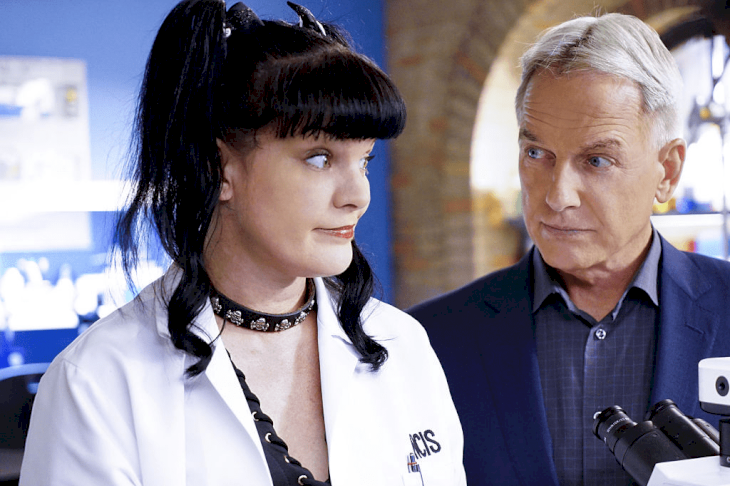 ---
FACT 20: MOST WANTED IS UP TO DATE
The famous wall is mostly kept up to date with fictional criminals, but fans might recognize a few faces! In 2011, the US Navy successfully captured and killed the head of a massive group. After his death, the team removed him from the wall, but the image of the show's original creator, Donald Bellisario, remains on the wall since season one.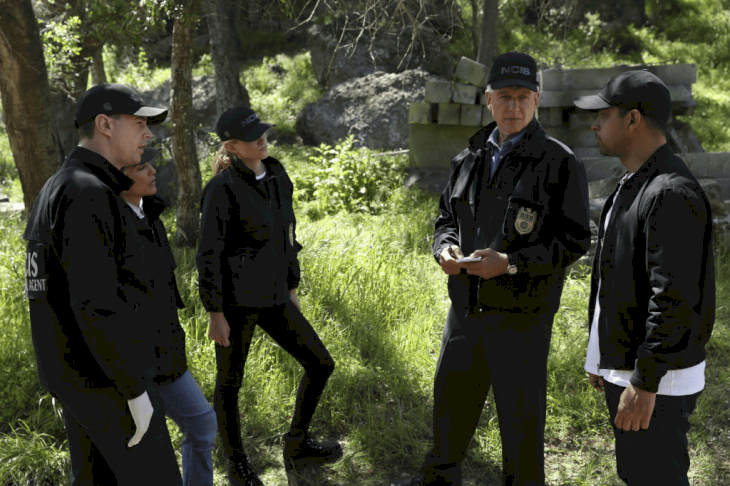 ---
FACT 21: DARYL MITCHELL'S WHEELCHAIR 
Character Patton Plame from 'NCIS: New Orleans' is a sharp dresser but his wheelchair is not from the wardrobe department. Actor Daryl Mitchell is paralyzed from the waist down after a motorcycle crash in 2001. The actor refused to give up on his dream of acting and has also worked on shows 'Wizards of Waverly Place' and 'Fear The Walking Dead'.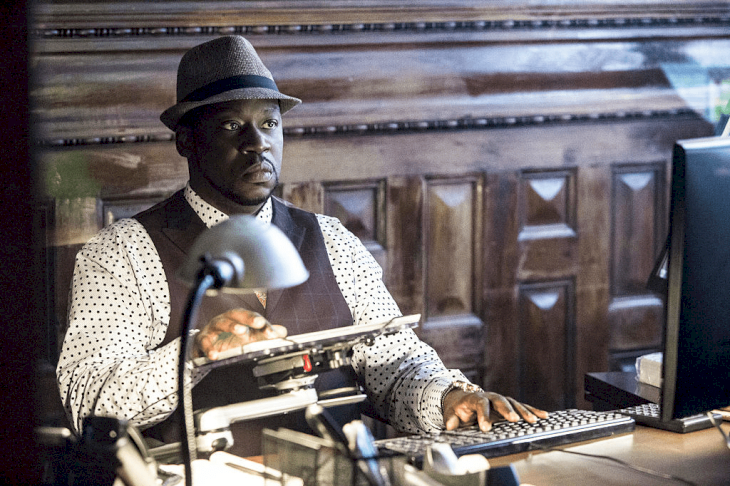 ---
FACT 22: BATTLES NCIS: LOS ANGELES
After Donald Bellisario left the show, fans wondered what would happen and were relieved when the show only continued and sparked spin-offs. One thing original creator Bellisario wasn't happy about though was his lack of involvement in the spin-off series 'NCIS: Los Angeles'. As per his contract, Bellisario was meant to work on the spin-off... This was eventually sorted out.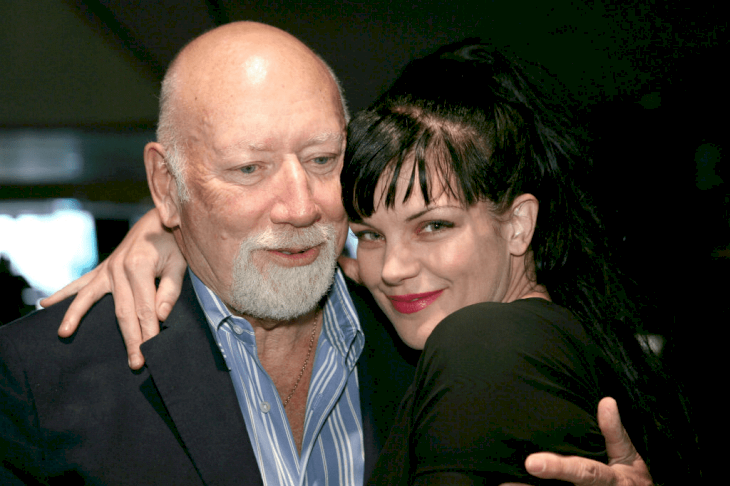 ---
FACT 23: MICHAEL WEATHERLY HAS SOUNDTRACK CREDITS
Actor and singer Michael Weatherly is a talented guy who has many memorable moments over thirteen seasons as character Tony DiNozzo. He has two soundtrack credits for the show, writing and performing the songs 'Bitter and Blue' and 'Under the Sun'.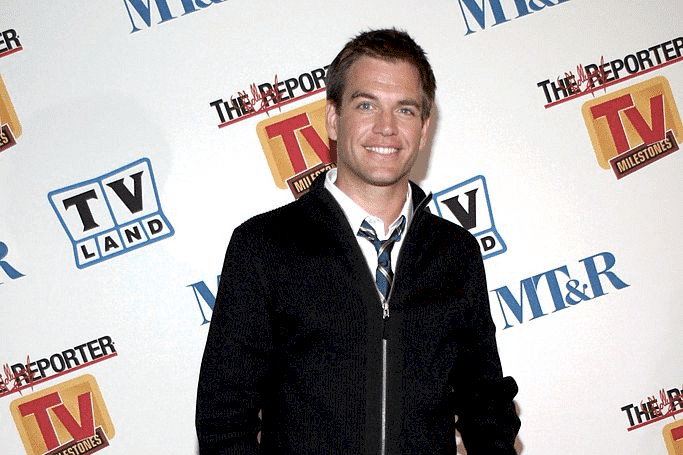 Fans will also remember when he played an undercover singer where he reported on his location with lyrics like, "In my perspective, I see the people from the big jet plane. The woman looks Teutonic... They are not going to order the main course until that person comes."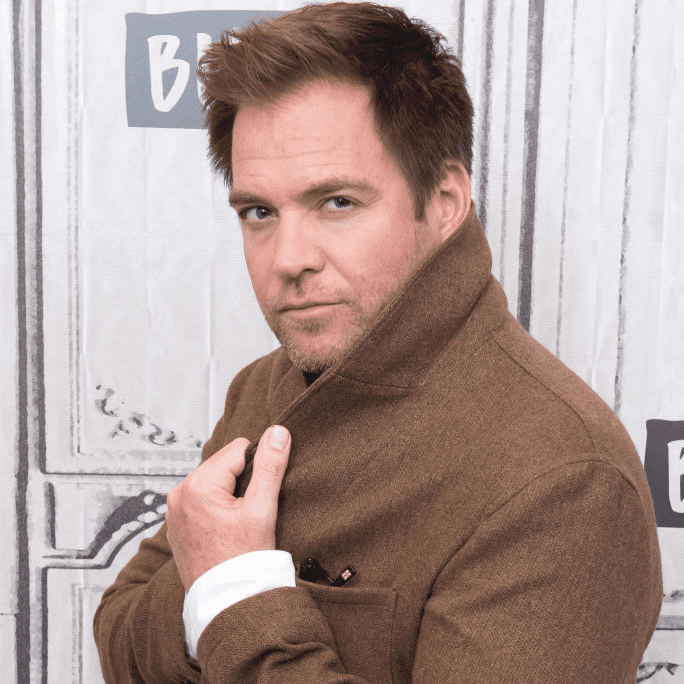 ---
FACT 24: MIGUEL FERRER TOTAL COMMITMENT
The late actor Miguel Ferrer was so dedicated to his 'NCIS' team that even while receiving cancer treatments he continued to work. In fact, when his voice began to get affected by treatments instead of taking a break Ferrer asked that it be written into the script as part of his character. Sadly Ferrer passed away on January 19, 2017, he was 61 years old.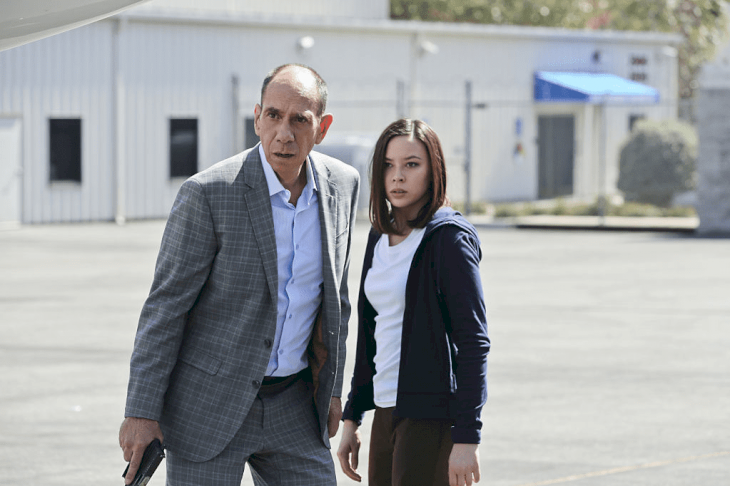 ---
FACT 25: LL COOL J DOES HIS OWN STUNTS
This American rapper is a  successful addition to the 'NCIS' family in his role as Special Agent Sam Hanna. LL Cool J or James Todd Smith also had roles in the films 'Any Given Sunday' & 'SWAT'. The double threat does his own stunts on the show because he wants his fans to know "I'm invested in the character and I want to give them the real experience".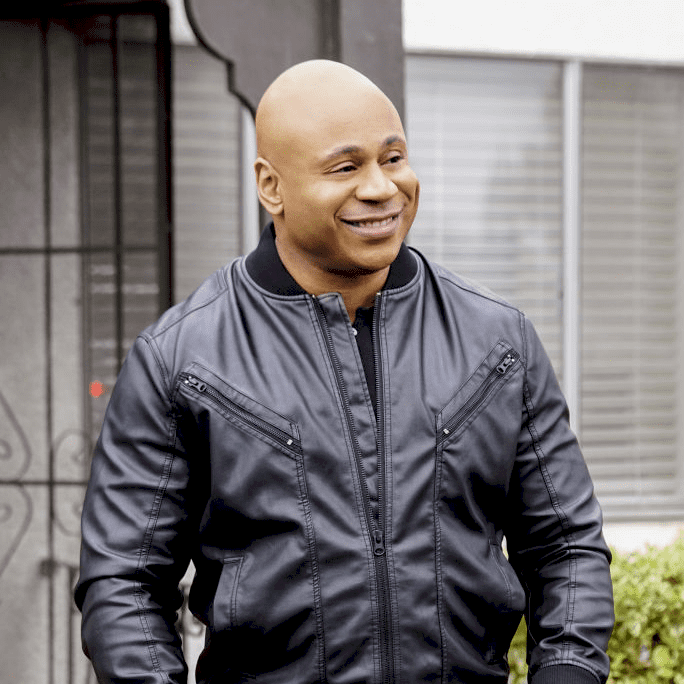 Did you learn new facts about one of your favorite shows? We love how invested the cast is with their fans and the tiny bits of humor you catch when you least expect it!  Who is your favorite character on NCIS and where is your favorite spin-off location? Share with your friends, because as per Gibbs, "The things you do mean something to people."