Stranger Things Cast: Real-Life Partners 2020
Stranger Things is a hit Netflix series that features a fantastic cast. So while we're eagerly anticipating Stranger Things season 4, it's time to learn more about our famous actors! How did David Harbour's colleagues react to his wedding news? Who had to protect his girlfriend from angry fans? And who is still single? Let's find out!
---
DAVID HARBOUR
Yeah, you don't mess around with Jim Hopper! And apparently, you also shouldn't mess around with David Harbour because if you do, you could fall under his charm, just like these famous ladies did. Fantastic Beasts star Alison Sudol, Julia Stiles, and Maria Thayer…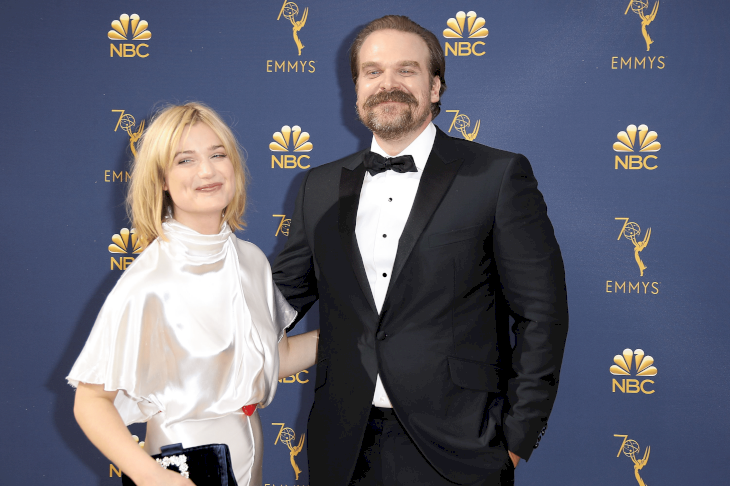 ---
And about a year ago, Harbour made headlines when he was spotted holding hands and kissing English singer-songwriter Lily Allen. Soon afterwards they made their relationship public, and this May, they even sparked engagement rumors when fans saw Lily wearing a massive diamond ring in Instagram photos. Looks like the rumors were right because very recently, David and Lily tied the knot!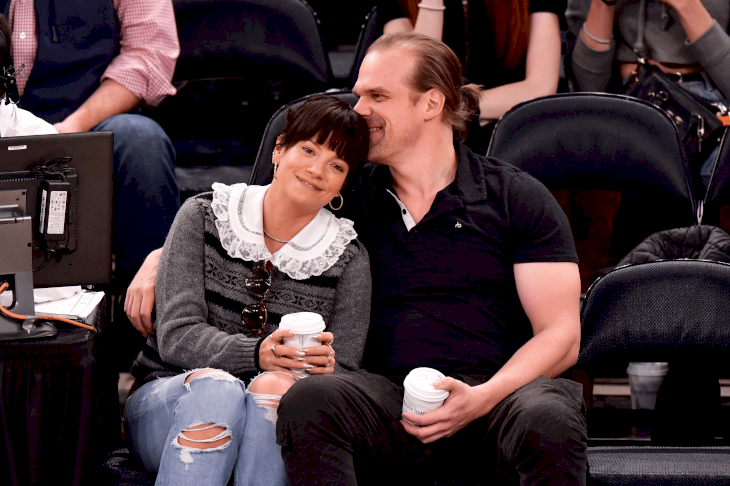 ---
The unexpected wedding happened on the 10th of September in Las Vegas, and an Elvis impersonator officiated it. The happy groom's wedding announcement was over-the-top official. "In a wedding officiated by the king himself, the people's princess wed her devoted, low born, but kind credit card holder in a beautiful ceremony," David captioned his Instagram post. Their reception dinner took place at In-N-Out Burger. SO fancy!
---
Of course, Harbour's Stranger Things co-stars had to somehow react to the big news. And they did it in the most hilarious and family-like way possible! Finn Wolfhard commented: "IN-AND-OUT 4 LYFE," to which David replied: "THAT'S your takeaway from this…ugh, the youth of today." 
---
And Millie Bobby Brown wrote: "Hopper is cuffed. Wow. Dad I'm proud!!! Love u n sooo happy for u!" The newlyweds look very happy together, and Lily's two kids from her previous marriage certainly seem to love their new dad. We're happy for you, Hop!
---
WINONA RYDER
Just like her co-star (with whom she shares incredible chemistry, by the way), the actress has also dated quite a few famous people in the past. Her dating list includes Johnny Depp, Christian Slater, and Matt Damon, among others. But these days, it looks like Winona has found the one.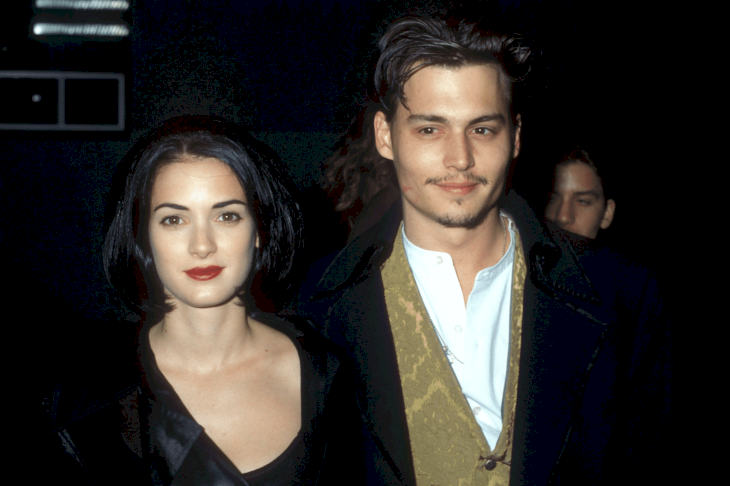 ---
She's been with Scott Mackinlay Hahn since 2011. And together, they're low-key couple goals! Sixteen years ago, Scott founded a company devoted to the manufacturing of environmentally-sustainable fashion. So we can definitely tell that he's a good guy who cares about the environment!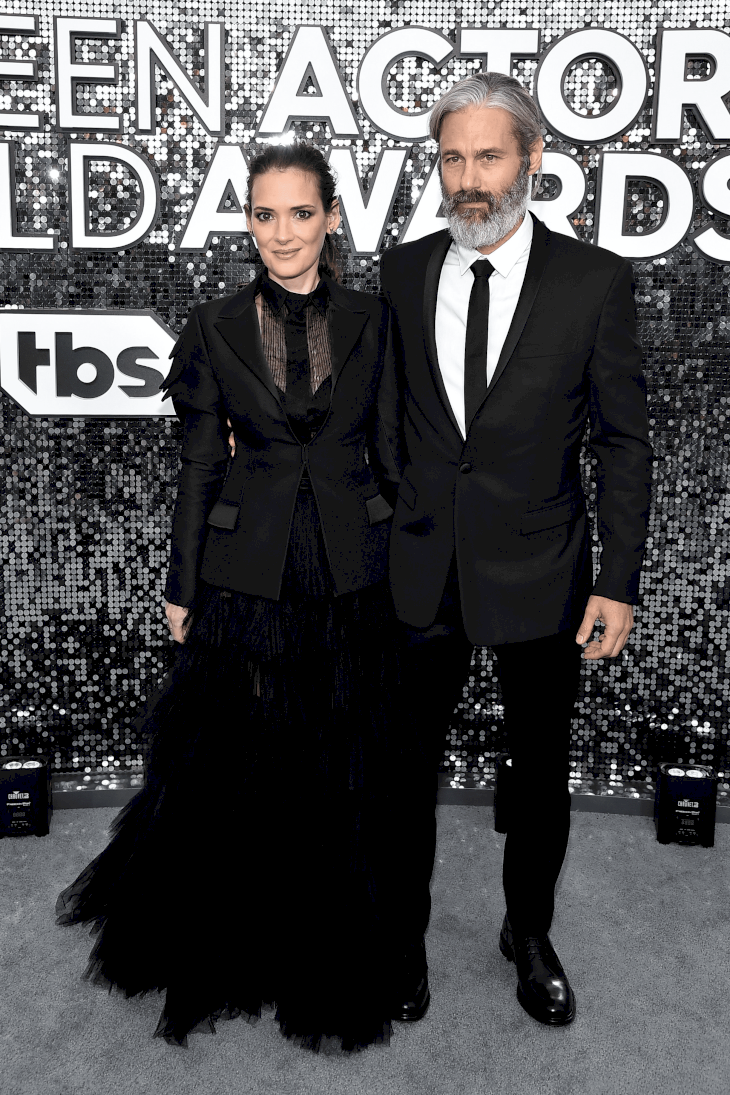 ---
But, even though everything seems to be perfect between Winona and Scott, it looks like they're not planning to get married anytime soon. If ever. "When your parents are madly in love for 45 years, your standards are really high," the actress explained to Net-a-Porter.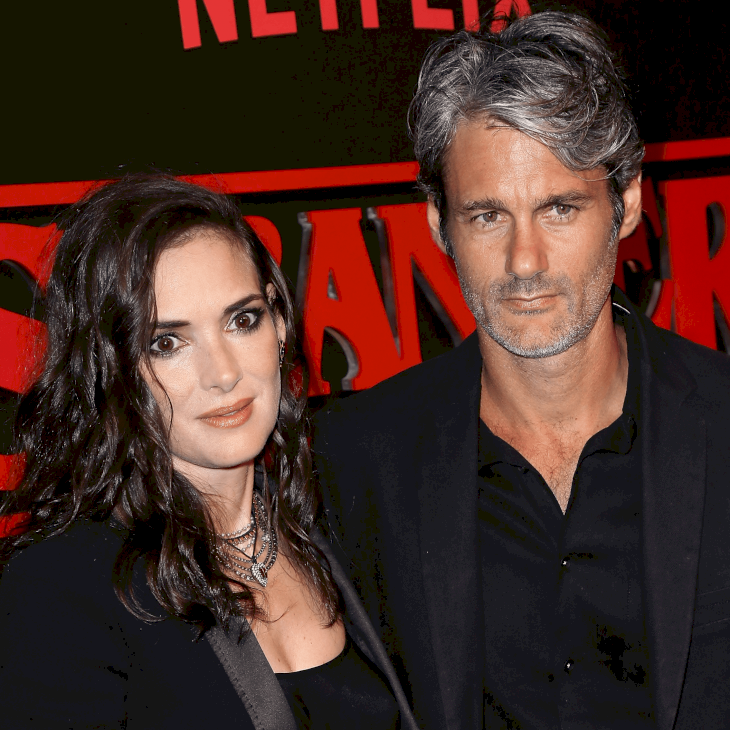 ---
Well, in the 21st century, we're well past the concept of marriage as a necessity. So if Winona doesn't want to be a wife, so be it! The main thing is, she's happy with her man.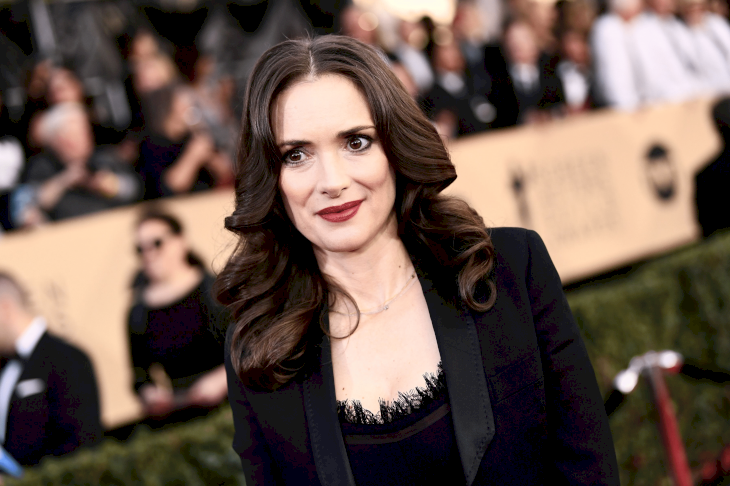 ---
CHARLIE HEATON AND NATALIA DYER
Jonathan and Nancy look absolutely lovely together on screen. So it wasn't too surprising when fans learned that they're a couple in real life, also. For quite a while, Charlie and Natalia managed to keep their relationship away from the spotlight. As Heaton later explained, they didn't make it public because they didn't know initially what their relationship was.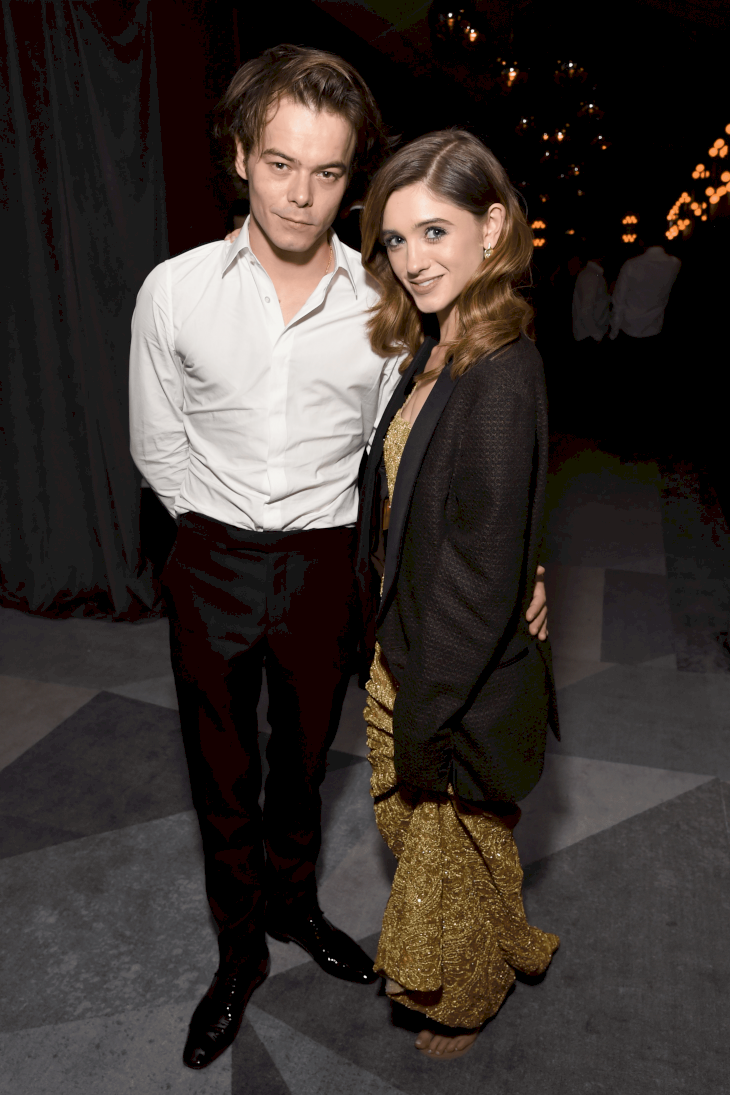 ---
But Matt Duffer, the Stranger Things co-creator, said that they noticed sparks flying between them from the very beginning! It takes a certain amount of effort to work with your life partner, especially when it comes to something as huge as a hit TV show. Both Charlie and Natalia were repeatedly asked what they think about working together.
---
"Because we work in the same industry and have had similar trajectories, we've gone through it together. Sharing that does bring you closer," Charlie said. "You go into high-pressure situations together but you can share those insecurities or whatever they are."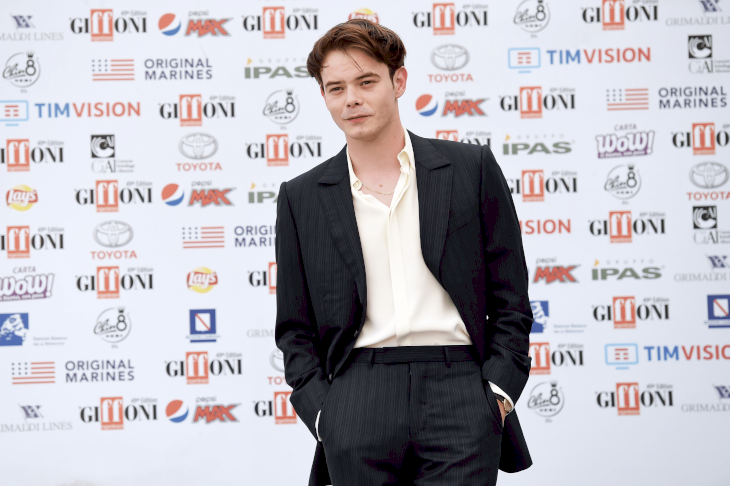 ---
And Natalia admitted: "It's an interesting thing to work with somebody who you go home with. It's always really fun. We're really comfortable with each other."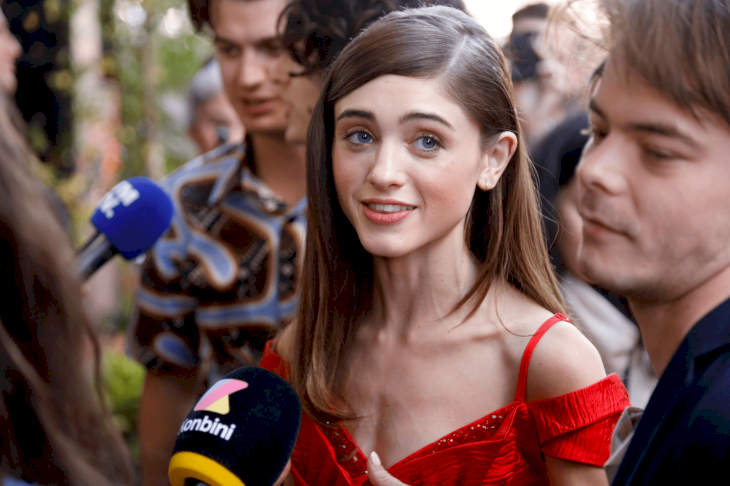 ---
These two always look charming together at interviews and red carpet events. And this January, Charlie posted the sweetest photo of the two of them on Natalia's birthday. Aren't they the cutest?
---
JOE KEERY
He has gravity-defying hair and exceptional babysitting skills on the screen. And in real life, he seems to be able to find time for pretty much anything he wants to do. Joe is both an actor and a musician, and he still manages to find time for a personal life.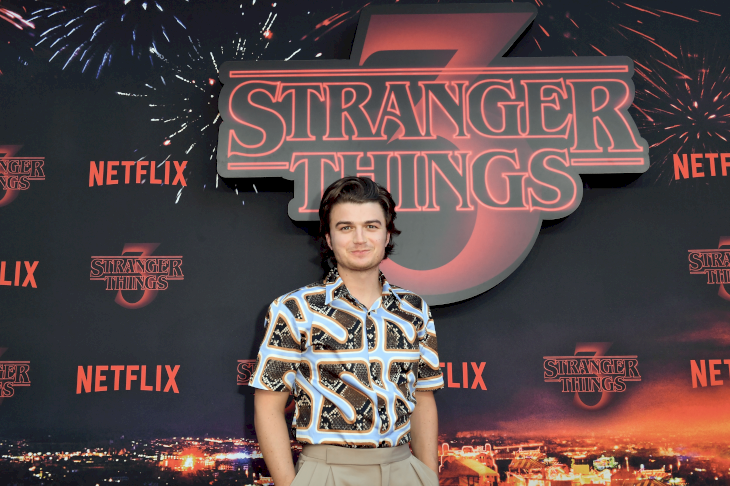 ---
His long-time girlfriend is actress Maika Monroe. It's likely that they met and began their relationship three years ago on the set of After Everything, a comedy-drama in which they starred together. Last year, they also worked together in a short horror film How to Be Alone.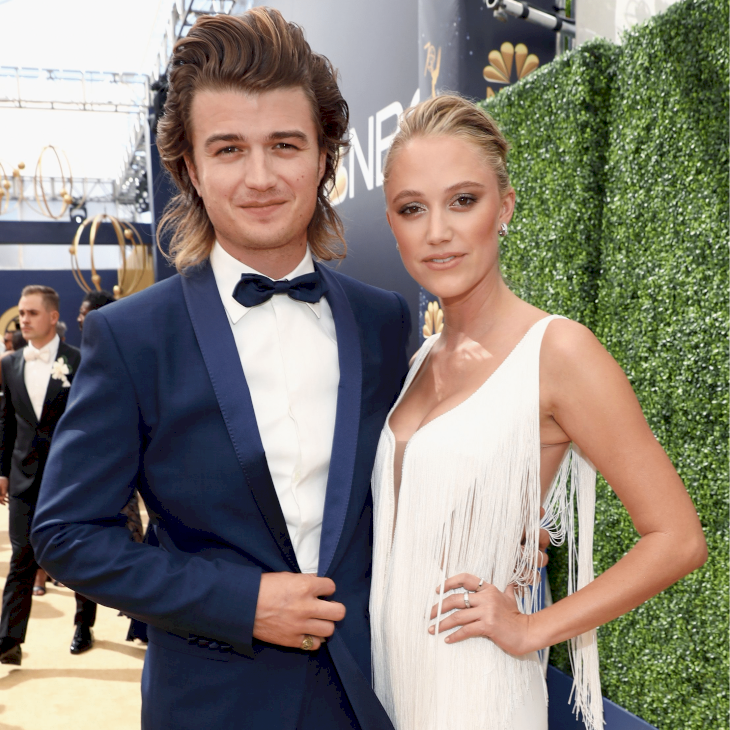 ---
Neither of them likes to share personal life details with the media and fans, though, and they also rarely post each other's photos on Instagram. But there's at least one thing both of them are very vocal about. So it looks like they have a lot in common and are doing just fine. 
---
And we're looking forward to seeing them together on the red carpet when Stanger Things season 4 finally premieres!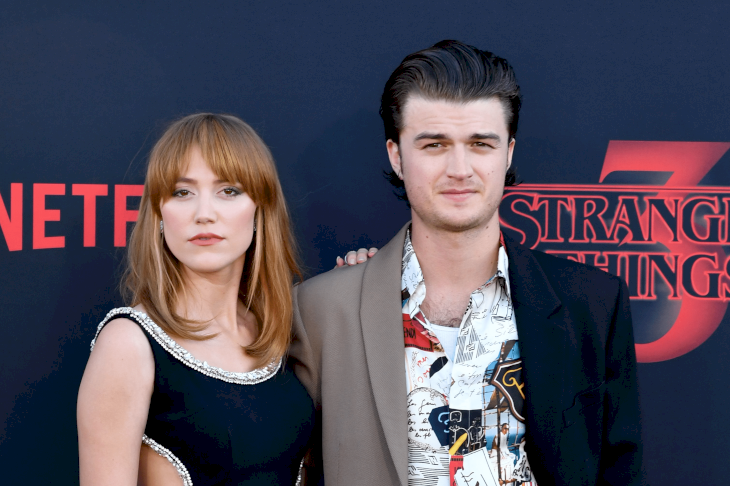 ---
GATEN MATARAZZO 
We've approached Steve's on-screen BFF! Has he found his Suzie-Poo in real life? I'm happy to tell you that yes, he has! Gaten has been dating Lizzy Yu for two years now, and they couldn't look happier together on their Instagram pics. 
---
In one of the multiple posts about her, Gaten wrote: "Can't even remember what it feels like not to have you at my side and I don't want to." Isn't he the most adorable boyfriend ever?
---
And when Gaten is asked about his personal life in interviews, he's always ready to talk about Lizzy and gush over how great she is. Talking to US Weekly, the actor revealed that his whole family loves her, too. These two seem to be enjoying their life! But some sneaky fans just can't let them be happy…
---
Gaten once revealed that people are always writing to him to say that his girlfriend is a gold-digger and only dates him because he's famous. But it never made him doubt her because his answer to these messages is: "Mind your own business because you don't know her at all." Good for you, Gaten!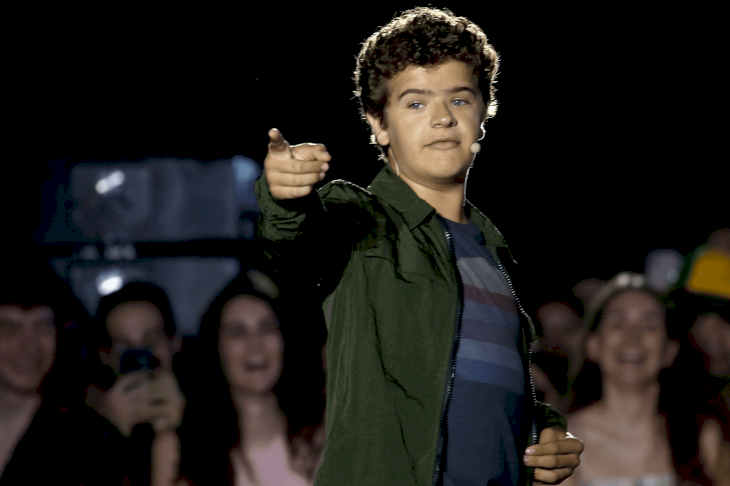 ---
CALEB MCLAUGHLIN 
These days, the 18-year-old actor isn't dating anyone. We still think of them as kids, but they grow up so fast… Anyway, as Caleb said in a brief interview with Access, he's open to dating! So he's probably just waiting for the right girl. Let's hope that she's somewhere around the corner. 
---
And in the meantime, Caleb is focusing on his career. This year, he starred in a Western drama Concrete Cowboy alongside Idris Elba. The movie recently premiered at the Toronto International Film Festival, and it has an 80 percent approval score on Rotten Tomatoes. 
---
Caleb's co-stars praised his performance, and the film director Ricky Staub even said that he felt like he was working with a young Denzel Washington.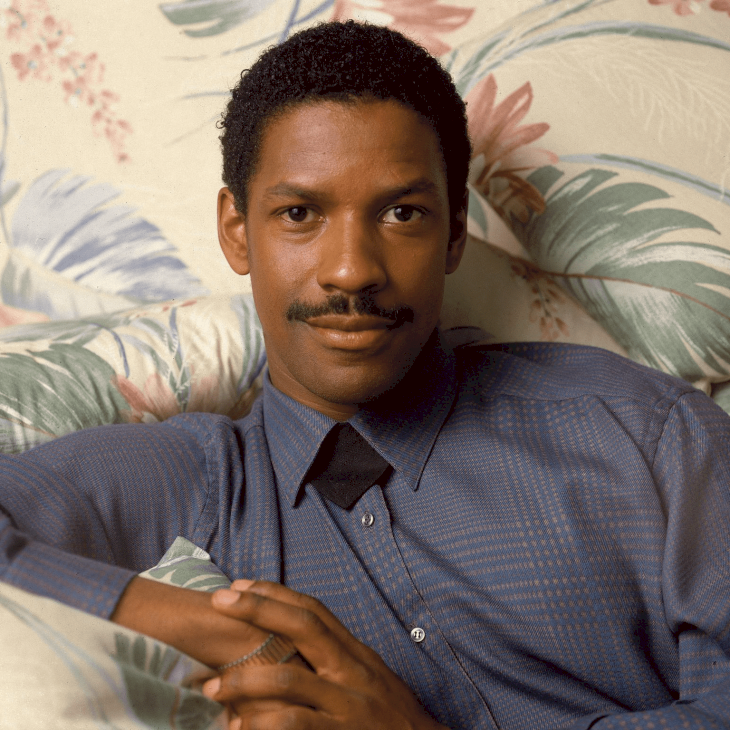 ---
SADIE SINK 
Just like her on-screen boyfriend, she's also single in real life, and concentrating on her career. Sadie has been an actress for eleven years and has already gotten to work with quite a few famous actors. For example, she played young Queen Elizabeth II in a British play on Broadway, where her co-star was Helen Mirren herself!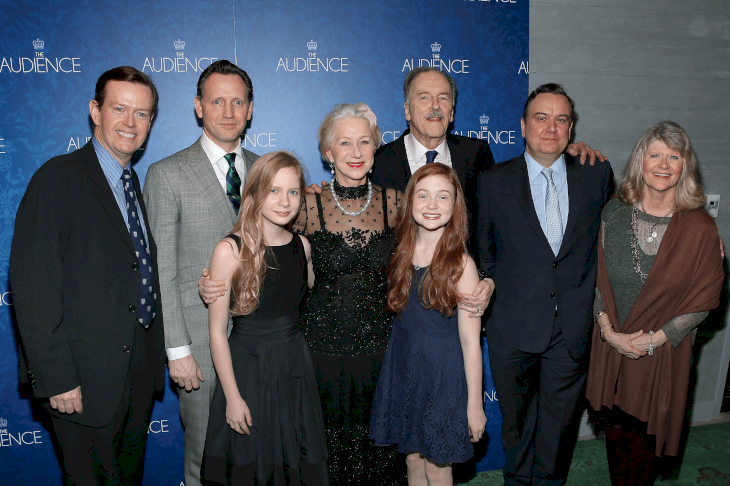 ---
Besides that, Sadie has also appeared in a biographical drama, The Glass Castle, alongside Woody Harrelson. Woody influenced her so much that even though she was already a vegetarian, after chatting to him she became a vegan. These days, you can see Sadie posting a lot about vegan cosmetics and fighting against animal testing. 
---
She even took part in the animal rights documentary Dominion along with Joaquin Phoenix and Rooney Mara. Looks like this young lady is set to change the world! Let's hope that her future partner will actively support her in that.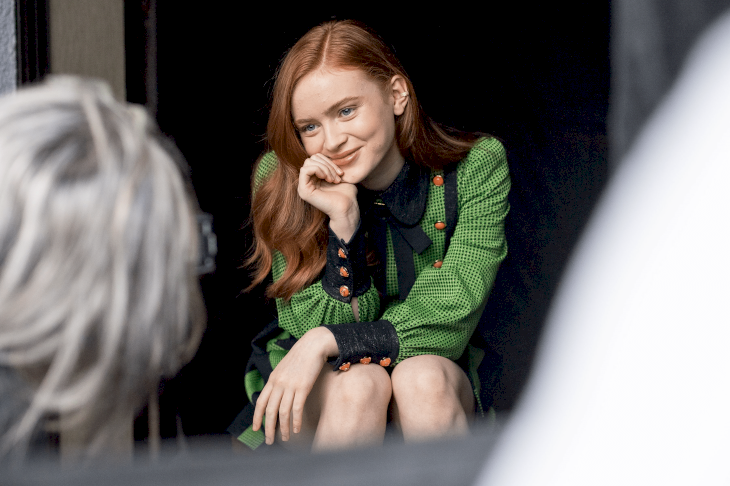 ---
NOAH SCHNAPP
Once again, a talented young actor from Stranger Things… and once again, he's single. Countless rumors claim that Noah is dating his co-star Millie Bobby Brown. We wouldn't be surprised because whenever we see Noah and Millie together, they look incredibly adorable!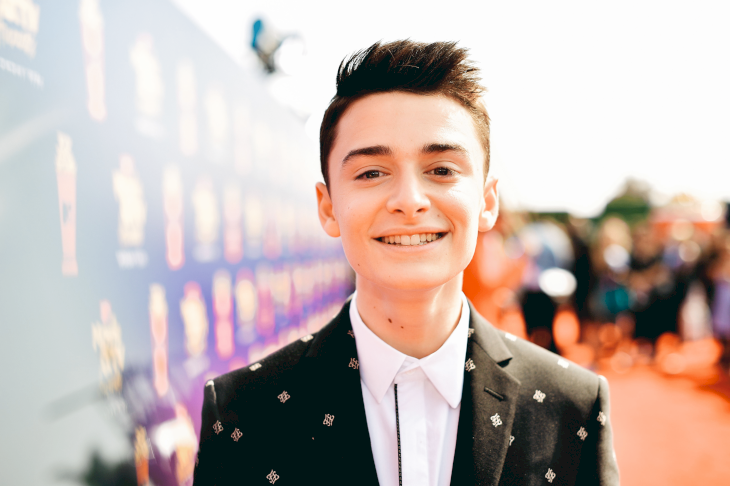 ---
They appear on each other's social media feed, like, all the time. When they go to red carpet events together, they totally look like a couple! They enjoy spending time together, and they also have cute nicknames for each other. Millie calls Noah Schnipper, and Noah calls her Mills or Millster.
---
But, to the disappointment of Moah shippers, it looks like they're just close friends. This year, Noah made a sweet post for Millie's birthday and captioned it: "I wouldn't want any other kid to be my best friend." They certainly are an iconic duo, and they know it. But Noah is still waiting for his love to come, just like…
---
FINN WOLFHARD
Yeah, this guy is also single. But he probably doesn't have any free time to spend with a girlfriend right now. He is only 17, but Finn is already an actor, musician, screenwriter, and director! Recently he made his directorial debut with the movie Night Shifts. It's a comedy short film that received favorable reviews from the critics.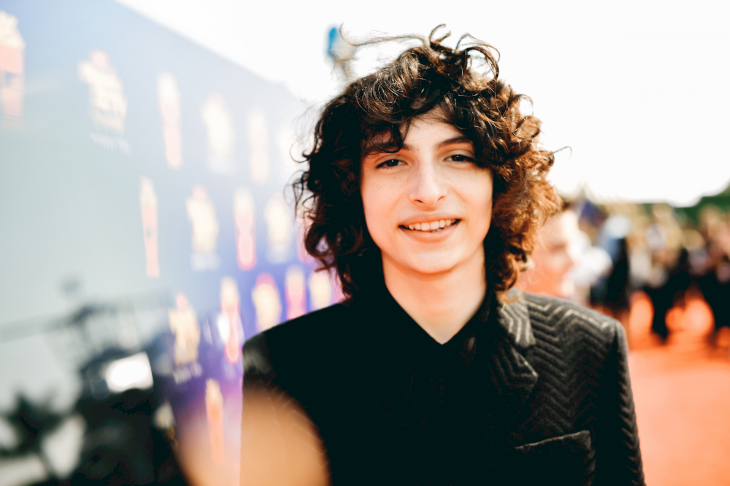 ---
In an interview with The Guardian, Finn described himself as a workaholic and said that he has a lot of "crazy energy" in him. Even just standing seems to be a waste of time for the young man. Well, let's hope that one day Finn will settle down just a little bit – enough to at least have a peaceful romantic dinner with his partner! 
---
MILLIE BOBBY BROWN
It's no wonder that such a beautiful young lady with an extraordinary personality is popular with guys. So we shouldn't be surprised that she's had a few boyfriends in the past. And no, her dating list doesn't include Finn Wolfhard or Noah Schnapp.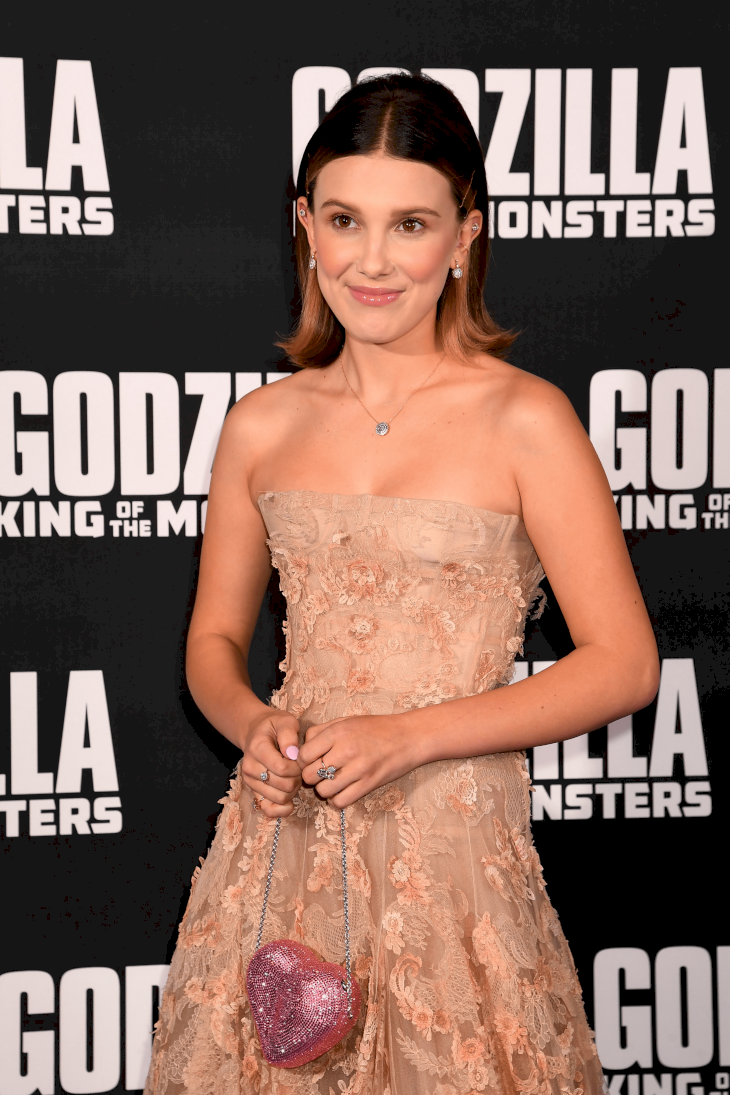 ---
Two years ago, Millie dated YouTube star, Jacob Sartorius. But after around seven months, they announced their break up. Then the actress was linked to David and Victoria Beckham's son, Romeo. There was even a rumor that ex-Posh Spice gave her stamp of approval to Millie. 
---