Facts You Didn't Know About Hollywood Icon: Audrey Hepburn
With unmatched poise, glamour, talent, and generosity - there will never be another Audrey Hepburn. Known for iconic style, this actress and philanthropist had a few secrets in her closet ... From her strange pets, big feet, and her massive wealth, here is everything you need to know about our "Holly."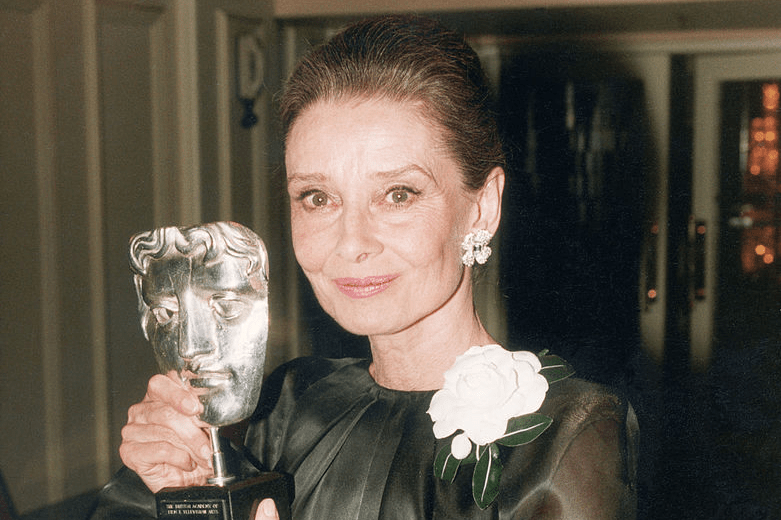 ---
HER REAL NAME
While the world came to know and love her as the one and only Audrey Hepburn, this name is actually her stage moniker. Her birth title was Audrey Kathleen Ruston. Born on May 4, 1929, the Brussels native began to go by simply 'Audrey Hepburn' from 1948 onwards.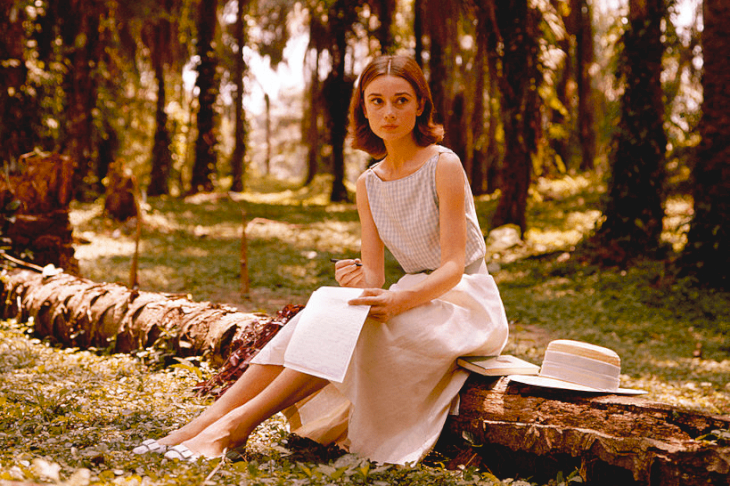 ---
AUDREY: THE UNEXPECTED INTROVERT
Despite her countless appearances on the red carpets around the world, with many adorning fans, Audrey Hepburn did not live for the spotlight. In fact, she was quite the introvert and was quoted saying, "I have to be alone very often. I'd be quite happy if I spent from Saturday night until Monday morning alone in my apartment. That's how I refuel."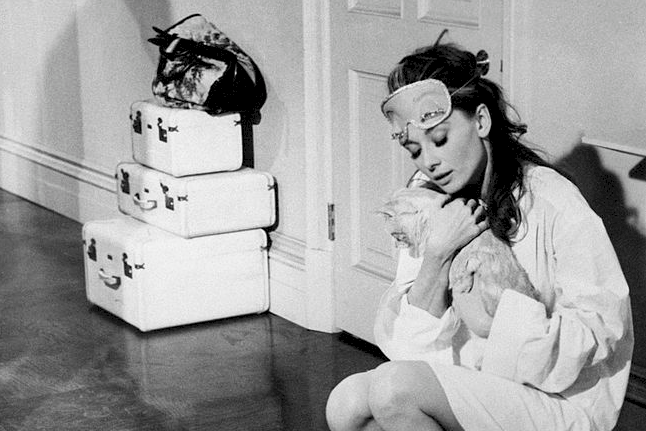 ---
SHE DIDN'T SEE HERSELF AS AN ICON
There is no doubt, many women around the world have aspired to reach the level of glamour and style Miss Hepburn exuded. She changed the face of beauty forever and is still revered to this very day. Yet, the star herself never saw herself as worthy of that status. She expressed, "I never think of myself as an icon. What is in other people's minds is not in my mind."
Audrey continued, implying that her style was accessible and achievable by anyone. She said, "I just do my thing. My appearance is accessible to everyone. With hair tied in a bun, big sunglasses, and black dress, every woman can look like me," she said." Do you agree?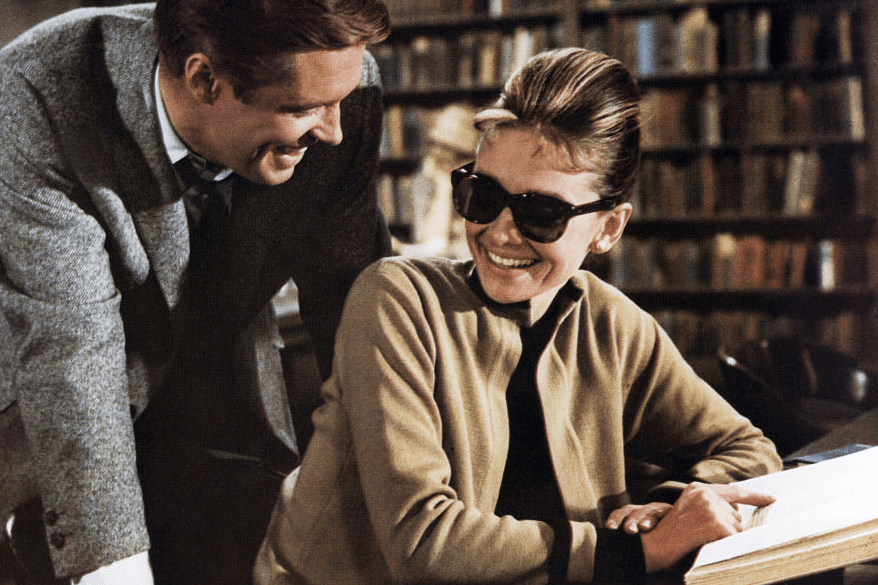 ---
SHE MADE THE LITTLE BLACK DRESS FAMOUS
Who can forget the classic Little Black Dress (LBD) Audrey wore when she dazzled us with her role of Holly in Breakfast at Tiffany's? She practically pinned that classic look and thus many of her fans believed her favorite color to be black. But this is untrue...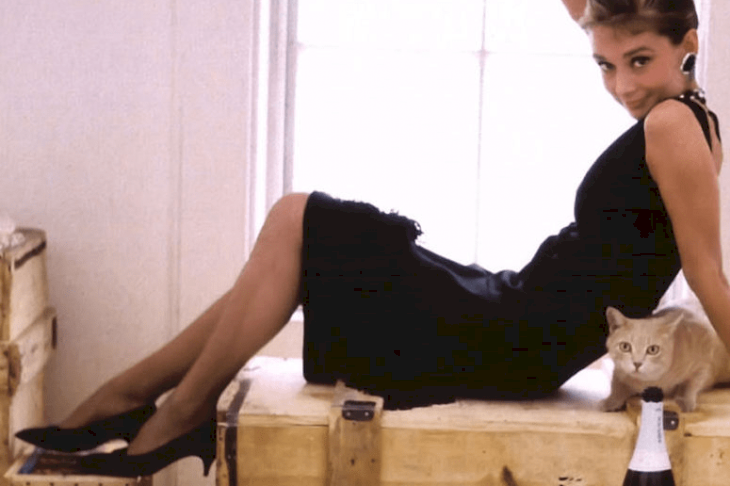 The legendary actress did have a most loved color and it was not what anyone expected. Her son shared that cyan, which is a lovely shade of light blue, is her go-to color. Nonetheless, Audrey's LBD sold for over $900,000 at auction in 2006! No matter the color, Audrey added her own magical touch to anything she wore.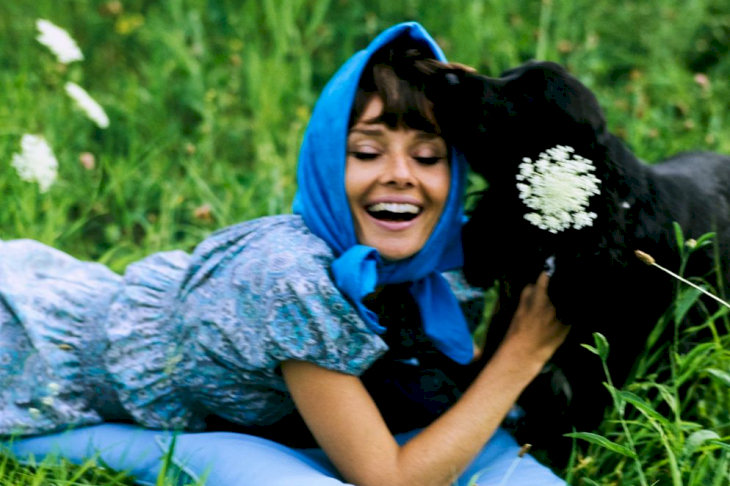 ---
AUDREY AND GIVENCHY: A BOND THAT LASTS
Did you know about the special bond between world-renowned designer, Givenchy, and Audrey? She met the designer while on set for her film Sabrina in back 1953. Little did they know they would form a bond that lasted a lifetime. Givenchy would go on to dress her for numerous big events. 
It is safe to say that he helped her carve out the style we all know today. Givenchy dressed Audrey on-screen for the likes of Funny Face, Charade, and Breakfast at Tiffany's. But that's not all, in her personal life, Hepburn became the face of Givenchy's perfume, L'Interdit! What an amazing partnership. 
---
FOR AUDREY IT WAS ALWAYS PEARLS 
Over her impressive career, Audrey was always wearing the best of the best. That extended to her jewelry as well. In fact, she was lucky enough to wear some of the most amazing diamonds! However, her favorite jewelry was pearls. She was known to love pearl earrings or a pearl necklace which was given to her by one of her husbands, Mel Ferrer.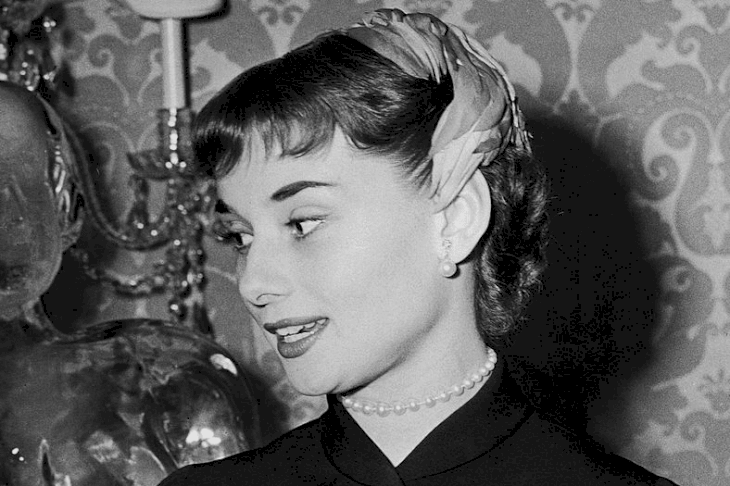 ---
ONE OF THE FEW STARS TO JOIN THE EGOT CLUB
Do you know what an EGOT is? Well, it's a word used for the handful of stars who win an Emmy, Grammy, Oscar, and a Tony award! The stunning Hepburn is, of course, one of only 16 people in the world to achieve this! She will forever hold this amazing honor and rightfully so.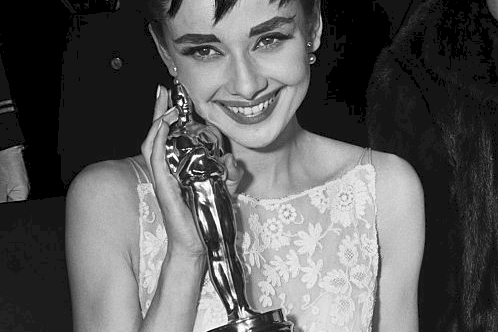 ---
SHE ATE PASTA AT LEAST ONCE A WEEK
With her amazingly well-kept figure, it might be tough to believe the following fact! Audrey Hepburn was known to adore her pasta dishes, in fact, her favorite food was Spaghetti al Pomodoro. Apparently, the actress ate this meal at least once a week ... Now that is a routine we can follow!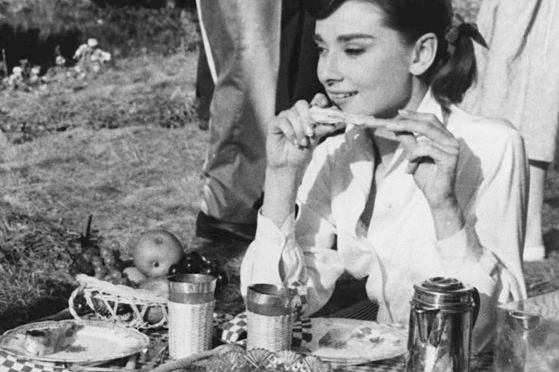 ---
MANY FAMOUS WOMEN HAVE BEEN COMPARED TO HER
It must be a true honor to be compared with the likes of Audrey Hepburn. Actresses Natalie Portman, Alexis Bledel, Jennifer Love Hewitt, and Rooney Mara are the lucky ladies to have this next to their name. In fact, Jennifer Love Hewitt played the actress on-screen! Who would you like to see as Miss Hepburn in a movie about her life?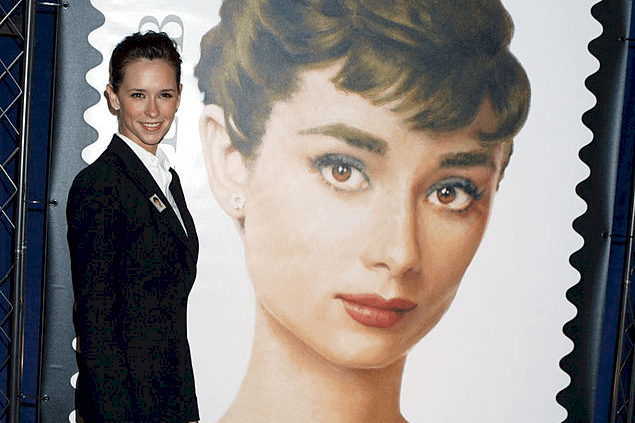 ---
AUDREY'S BIG HEART: HER JOURNEY WITH UNICEF
One of the lesser-known facts about Audrey has nothing to do with her style or her acting props. It is the softer side to her, the one that shows her true human nature. Audrey actually worked for the amazing organization, UNICEF for 38 years! For the efforts, she was awarded the Medal of Freedom for her work as a UN Goodwill Ambassador.
Audrey often worked in a hands-on manner when she traveled to struggling countries to give back. She truly believed in goodwill and cared about those less fortunate than her. One of her most famous quotes was,  "Makeup can only make you look pretty on the outside, but it doesn't help if you are ugly on the inside. Unless you eat the makeup."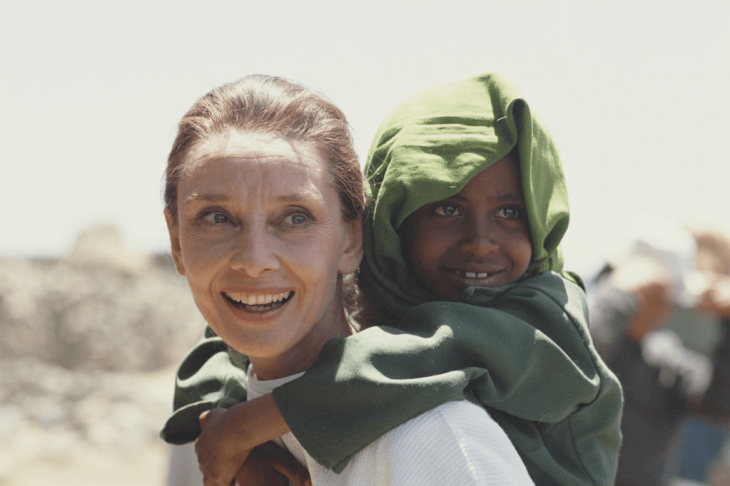 ---
MEET HER PET DEER
Audrey was a real animal-lover, going the extra mile for all of her pets. In fact, her Yorkie, Mr. Famous, had a luxuriously expensive collar! However, her most interesting pet simply has to be Pippin. While making Green Mansions, an animal trainer asked her to bond with her co-star - a baby deer, as it would make their on-screen scenes easier.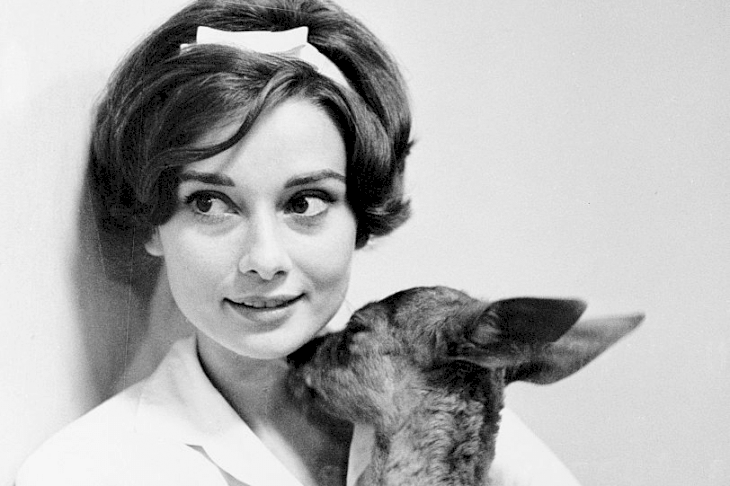 After she took the little critter home (he slept in a custom-made bathtub), Audrey was not able to part with him again. Nicknamed Ip, the little thing was adorable and even accompanied her to the shops. Miss Hepburn was a pet trendsetter long before Paris Hilton came along with her pet dogs!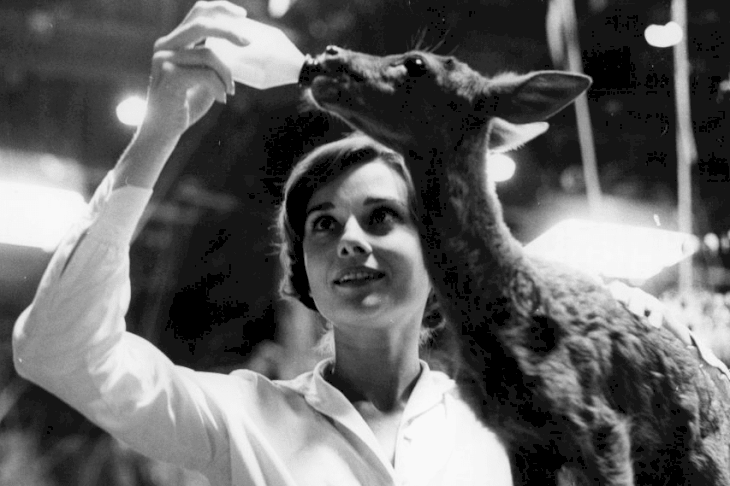 ---
AUDREY WAS AN AQUAPHOBE
For the film, Two For the Road with Albert Finney, another side of Audrey Hepburn was revealed. She hated water! In fact, the film crew physically had to hurl her into a pool for one of the scenes in the movie. Some could even say she had aquaphobia, as she was really scared of drowning and being near water.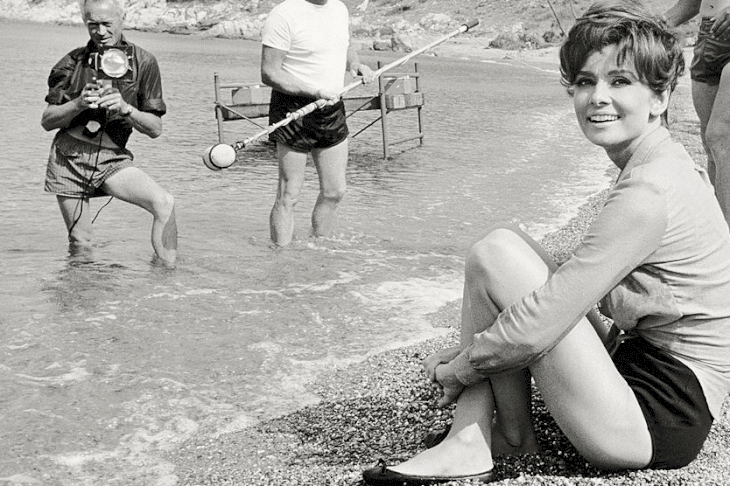 ---
THE ACTRESS WAS LOADED
We all know Audrey Hepburn was rich but do we really know just how rich? Well, to put her wealth into perspective, she made around $5.9 million (in today's terms) simply for her role as Holly Golightly. This salary would make her one of the highest-paid actresses in Hollywood, second only to Elizabeth Taylor. In total, Audrey's net worth was once valued at around $100 million!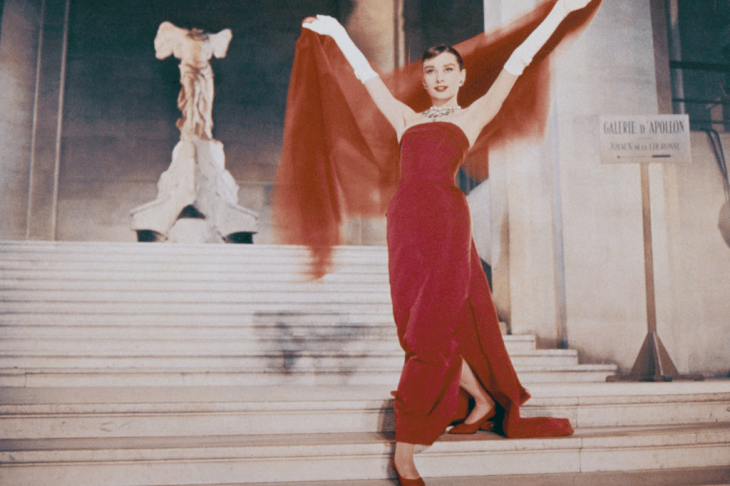 ---
SHE SPOKE FIVE LANGUAGES
Just when you thought she could not get any more impressive, Audrey shows us even more skill. On top of her great talents and impeccable range, the star was very well-versed. In fact, Audrey spoke English, Spanish, French, Dutch, and Italian. Now that's truly impressive!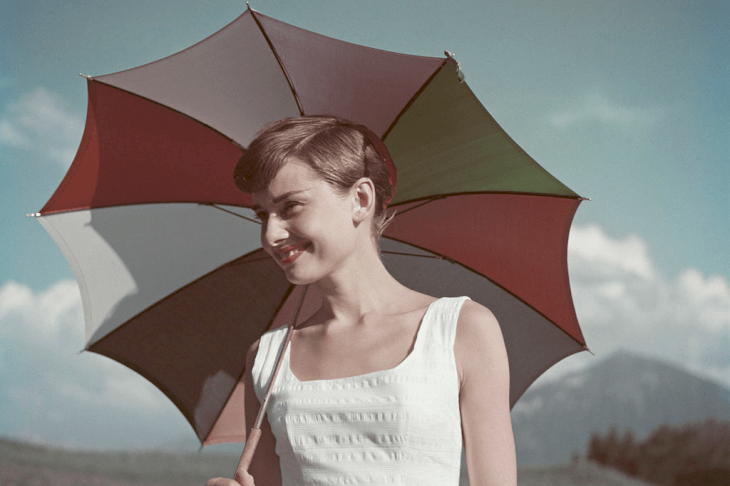 ---
AUDREY SUFFERED FIVE MISCARRIAGES
Life was not always moonshine and roses for Audrey Hepburn. In fact, the star yeared to be a mother but faced a big struggle when she tried for children. In fact, Audrey had five miscarriages before she finally gained the joy of being a mom. After many years, Audrey went on to have two sons, Luca Dotti and Sean Hepburn Ferrer.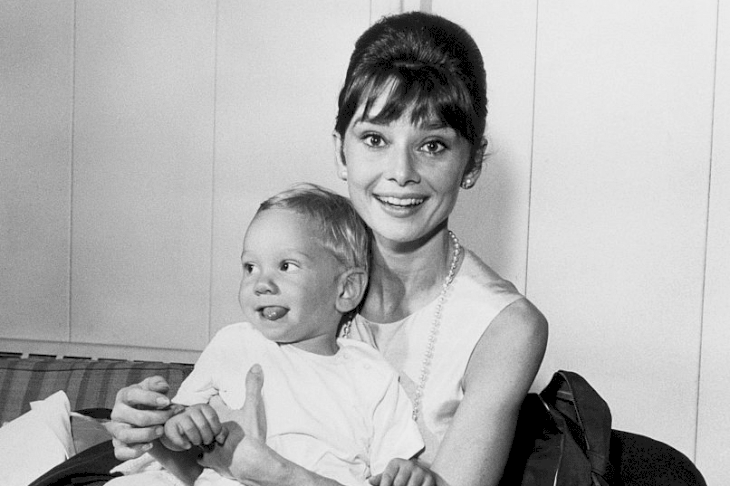 ---
HER FEET WERE NOT IN PROPORTION WITH HER SMALL FRAME 
For her small frame, there was something slightly out of proportion with Audrey. What could it be? Well, sadly, the actress found fault with many of her amazing features. One was her big feet. The petite Miss Hepburn had size 10 feet, which she had to squeeze into ballet shoes.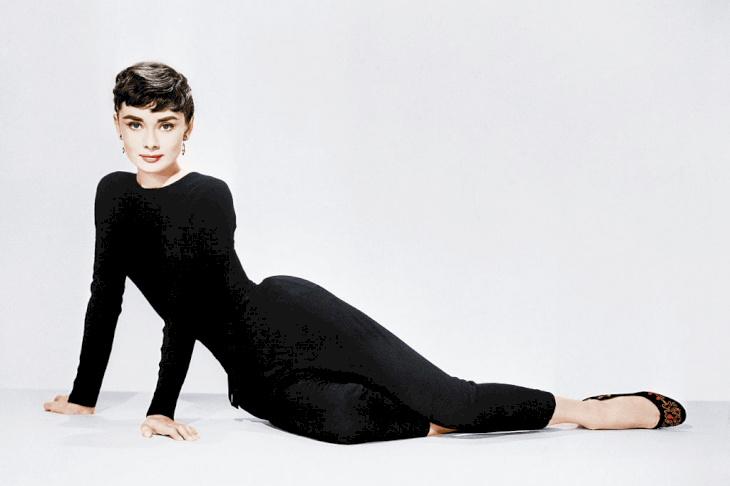 In general, Audrey was critical of her features and never saw her beauty the way the rest of the world did. She said, "I'd like to be not so flat-chested. I'd like not to have such angular shoulders, big feet, such a big nose." It's true, we always want what we can't have, even if we are an icon like Miss Hepburn!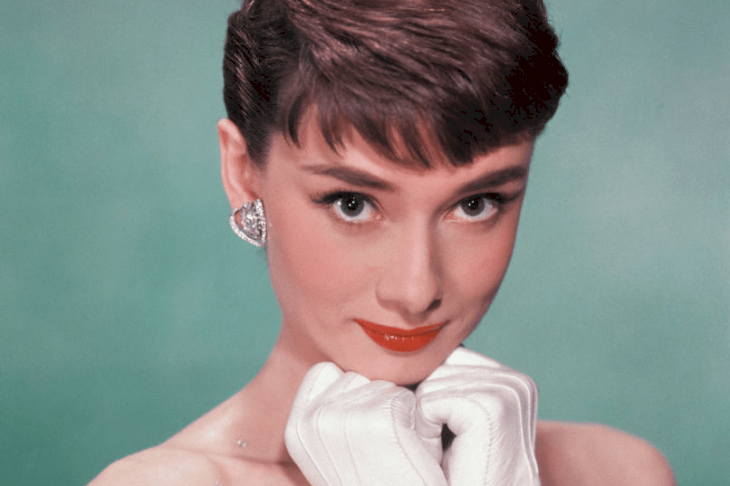 ---
THE FAVOURITE DECADE OF HER LIFE
In 1980, despite thinking her time for love was over, Audrey fell in love again. This time, it was with the Dutch actor Robert Wolders. After two past marriages, Audrey decided not to wed again but did remain with Robert until her passing. The couple was very happy and in 1989, Audrey told Barbara Walters that the past decade was the best one yet!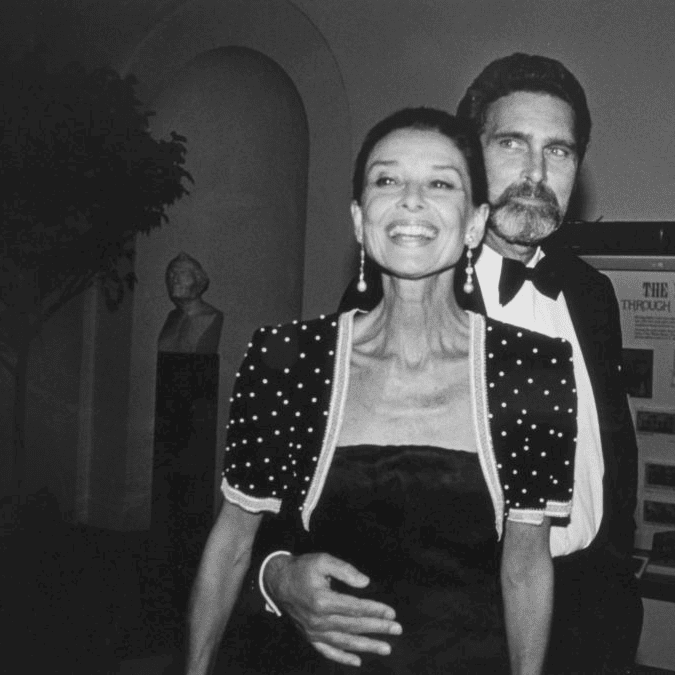 Wow, Audrey Hepburn certainly lived an audacious and exciting life. Through its various ups and downs, one thing is certain - this Hollywood icon has left behind a remarkable legacy. What was your most beloved Hepburn movie? Leave us a comment and be sure to click the share button if you liked this article.