Inside Gwen Stefani And Blake Shelton's Romance
Calling all fans of the hot couple, this is not a drill! Blake Shelton and Gwen Stefani are officially engaged! The couple kicked off their romance back in 2015 and they've been rocking couple goals ever since. Despite their solid relationship, the two are quite different from each other. They certainly prove why opposites attract. Find out how below.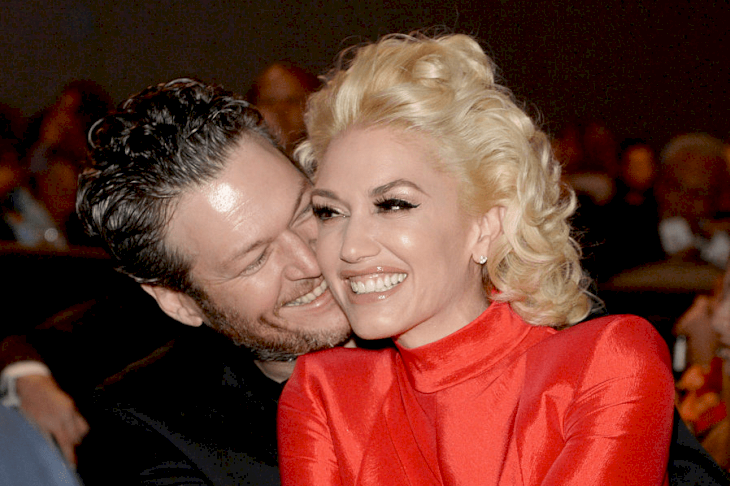 ---
DID THEY MEET AT WORK?
Yes! Gwen & Blake met on season 7 of 'The Voice' in which they were both judges. Before working together Gwen had never heard of Blake Shelton and wasn't a big fan of country music. The talented singer has created songs in Pop, RnB & even Reggae and couldn't believe what a talented songwriter her co-host was!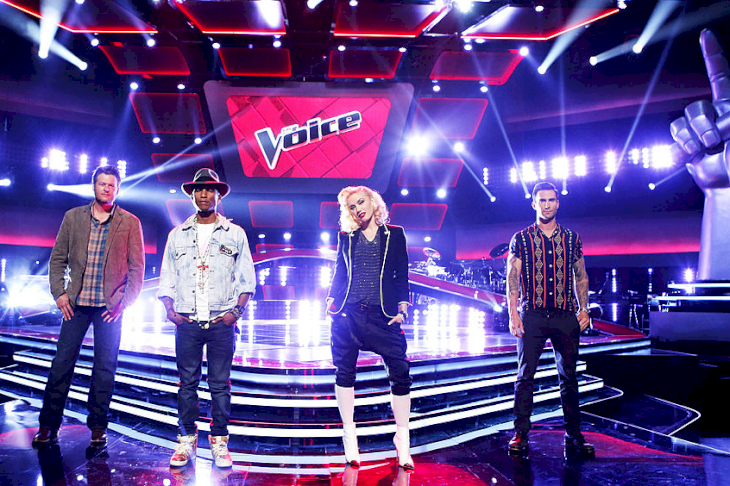 ---
WERE THEY BOTH MARRIED WHEN THEY FIRST MET?
Yes! When Blake & Gwen met in 2014 they were both still married. Can you imagine not knowing you were about to fall in love with the person right in front of you? Gwen said on a red carpet years after meeting Blake that you should say thank you for bad events because of the good that comes afterward!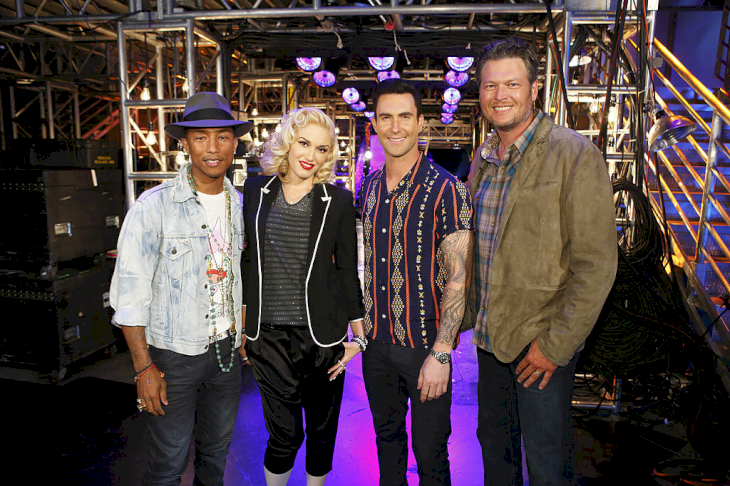 ---
WHO WAS BLAKE SHELTON MARRIED TO FIRST?
Blake had two marriages before falling head over heels for Gwen. As an up-and-coming country music star, he married his highschool sweetheart Kaynette Williams in 2003. Shelton and Williams split after news of his affair with Miranda Lambert broke to the public.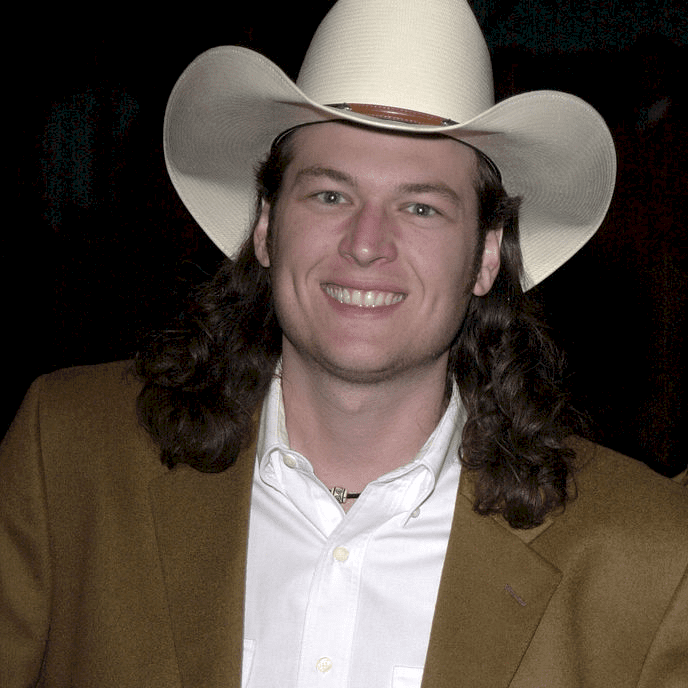 ---
Shelton & Lambert were both popular country singers but was their marriage doomed from the beginning? Meeting while married and not establishing trust was difficult for the couple who waited five years until they tied the knot. Blake Shelton & Miranda Lambert then split in 2015 after ten years together.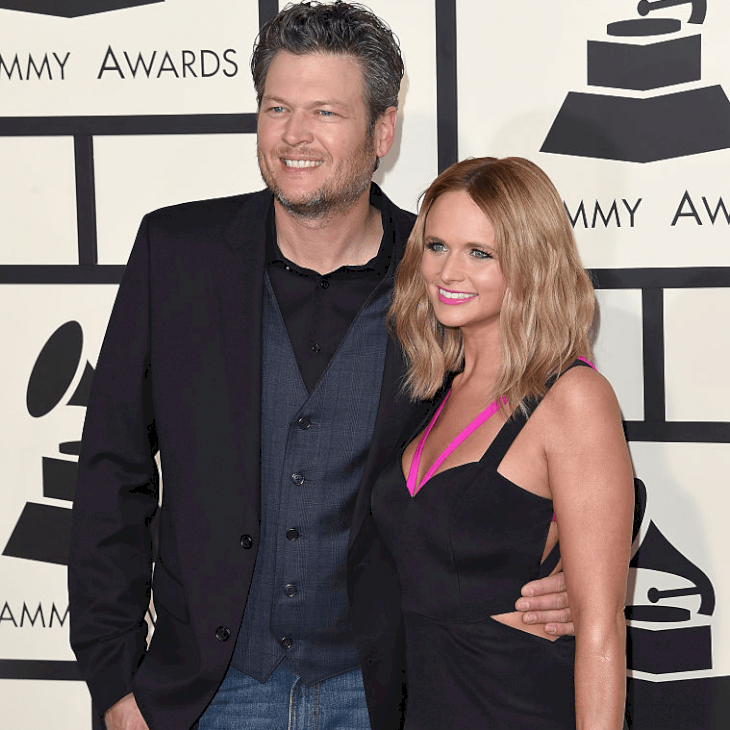 ---
WHO WAS GWEN STEFANI MARRIED TO FIRST?
Gwen's marriage was to rock musician Gavin Rossdale, the lead singer of the band 'Bush'. The couple met in 1995 while 'No Doubt' & 'Bush' were touring together. They tied the knot in 2002 and called it quits in 2015. Unfortunately for Gwen, Gavin broke her heart when she found out he was having an affair with their nanny.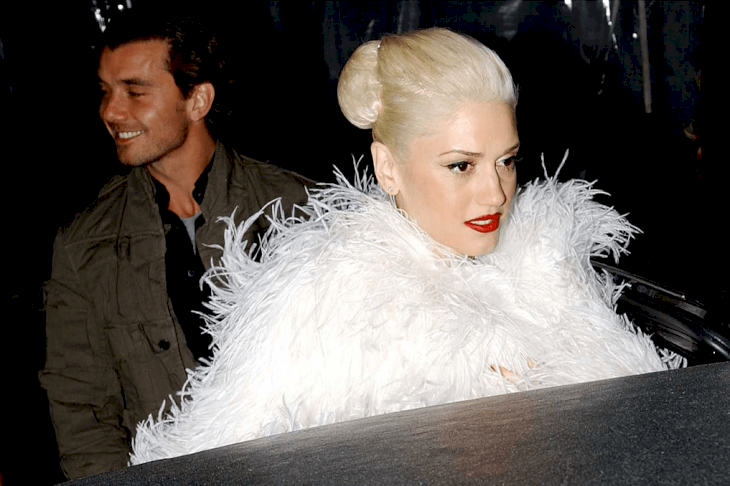 ---
Realizing what had been happening in her own home was the last straw for Gwen as she had previously forgiven Gavin's mistakes. Both Gwen & Blake had broken hearts when they met, would their love provide the healing they both needed?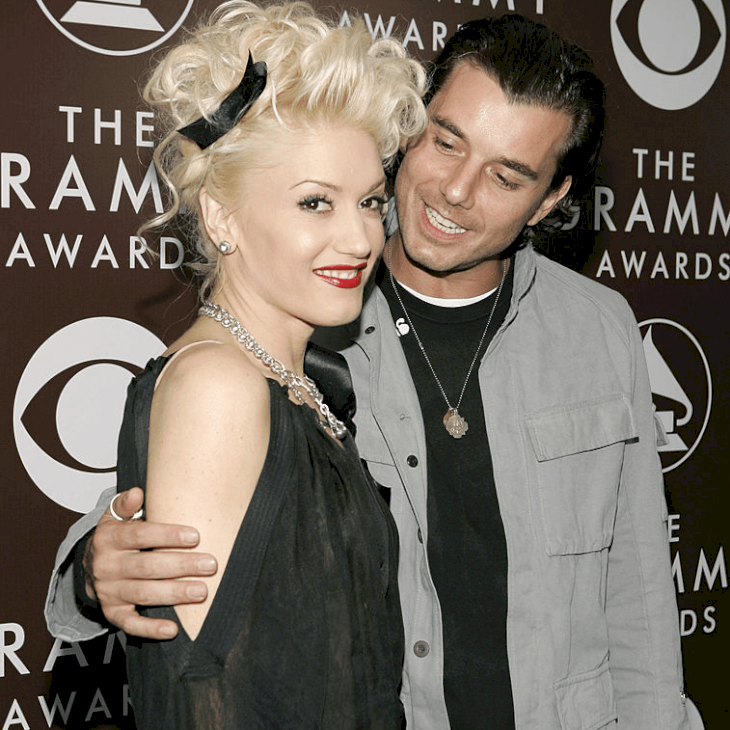 ---
DOES BLAKE GET ALONG WITH GWEN'S KIDS?
Yes, and he makes it a top priority to be the best role model possible. Gwen has three sons from her marriage to Gavin Rossdale. They are still young and out of the media for now. 14-year-old Kingston, 12-year-old Zuma, and 6-year-old Apollo certainly have an amazing mom. It was a big change for Shelton who had never had children and it took some work for him.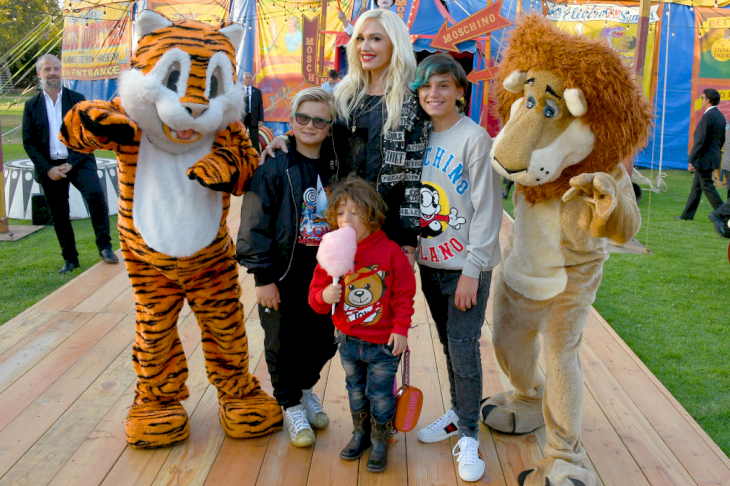 ---
He needed to figure out a balance and his parenting style. Blake has figured out how to strike the right chord and perfect harmony with Gwen's kids! As per People magazine, "Those boys look up to Blake in a big way…He's earned their respect as a father figure. He's gone from being their friend to being a serious parental influence."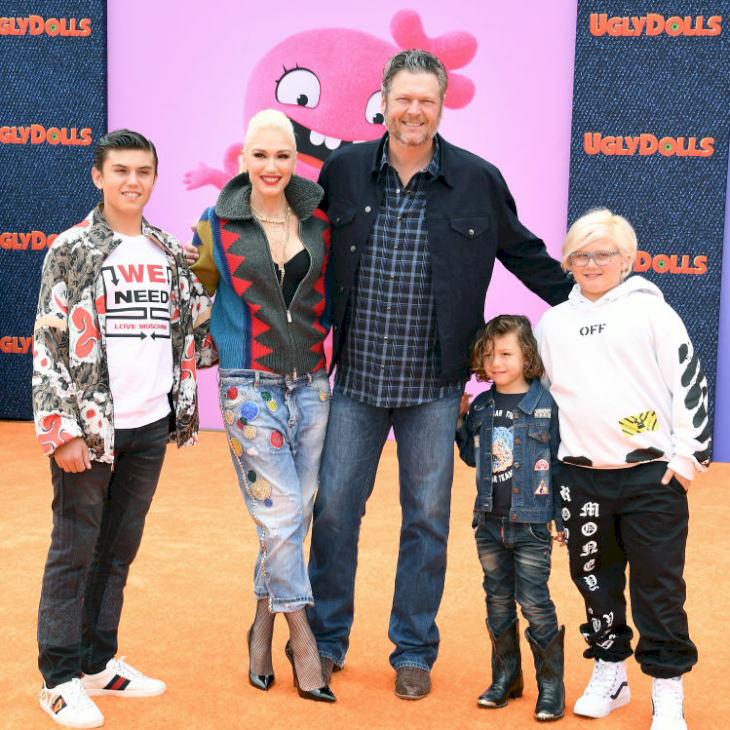 ---
ARE THEY FRIENDS WITH THEIR EXES?
Depending on the ex depends on the answer. For Miranda Lambert and Blake Shelton, a friendship will never be on the table, now or in the future. Miranda has found ways to constantly dig at Blake's new relationship, even though she got remarried in 2019. She has changed lyrics to a song and also released a couple of rude tweets about Gwen Stefani. 
---
Gavin & Gwen need to remain on better terms as they still have three sons together. When the boys are living with Gwen and Blake, "he is simply Gwen's boyfriend to them, but he's helpful with the kids and truly cares for them and is always there as an ear to listen." This active participation in his son's lives has made Gavin a neutral fan of Blake's with no hard feelings or ill will.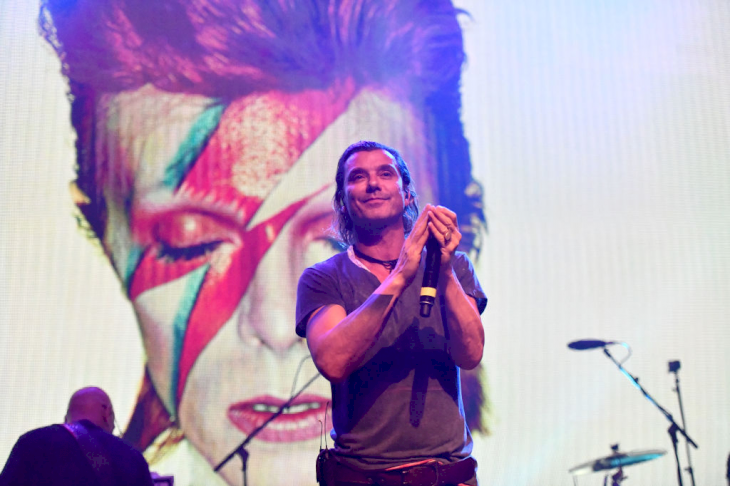 ---
WHEN DID THEY TAKE THEIR RELATIONSHIP PUBLIC?
Even though these lovebirds met in 2014 their relationship didn't bloom until they were separated. As they leaned on each other through their struggles they got closer and went public with their romance in February 2016 at the Vanity Fair Oscars Party. There was no questioning that these two had fallen head over heels and were over the moon with happiness.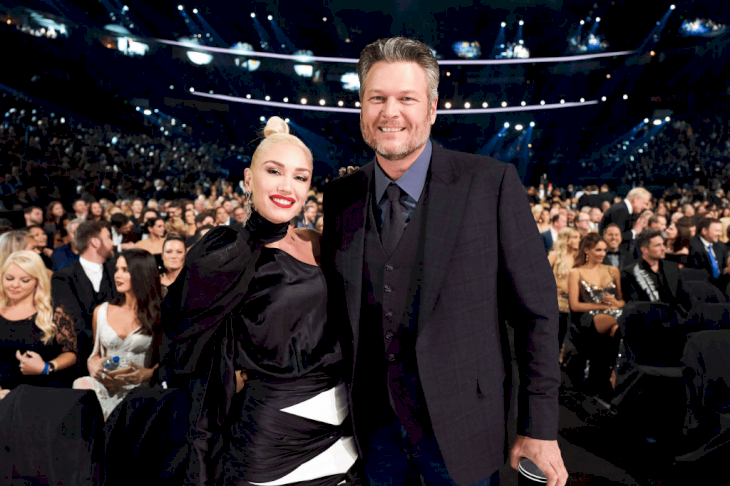 ---
In 2017, co-host judge Adam Levine gave his opinion on his co-star's public romance. Partly humorous and partly serious Levine explained to Howard Stern, "They found each other at really interesting times in their lives. It's really beautiful but they're so in love it's disgusting." The Maroon 5 singer left 'The Voice' in 2019 after 16 seasons.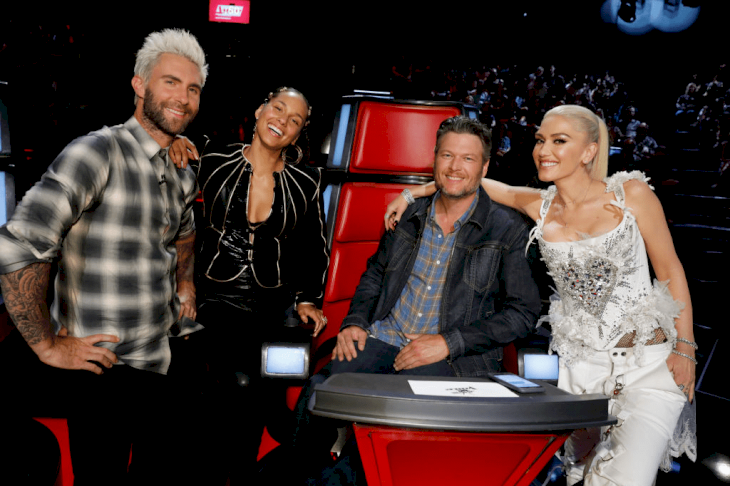 ---
SO WHEN THEY WILL TIE THE KNOT?
Soon! On October 27 both Gwen and Blake shared the engagement announcement on Instagram pages. "Hey @gwenstefani thanks for saving my 2020... And the rest of my life.. I love you. I heard a YES!' wrote Blake Shelton.
---
Previously the couple put secret wedding rumors to rest and said they are beginning to think about walking down the aisle in the future. As they have already been dating for five years and previously married to other people, they aren't in a rush to get married.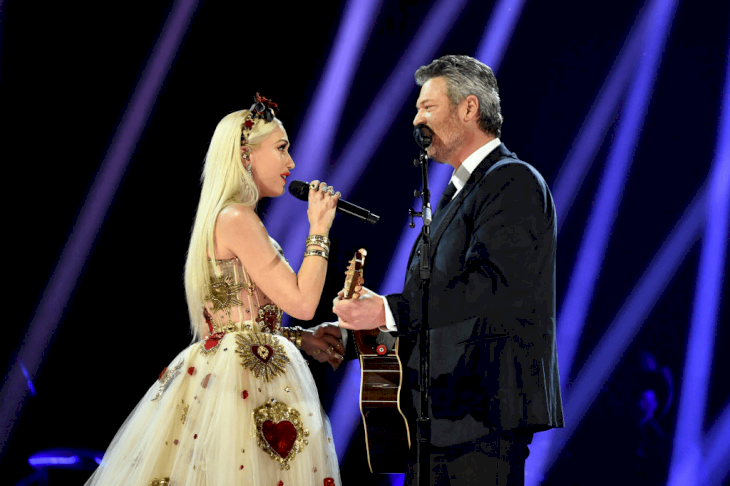 ---
When Blake Shelton was asked to respond to marriage rumors the country crooner had the sweetest reply. "Those rumors are great," he said. "Anybody that thinks that I'm married to Gwen already, I love it. My God. Who wouldn't want to be married to Gwen Stefani?"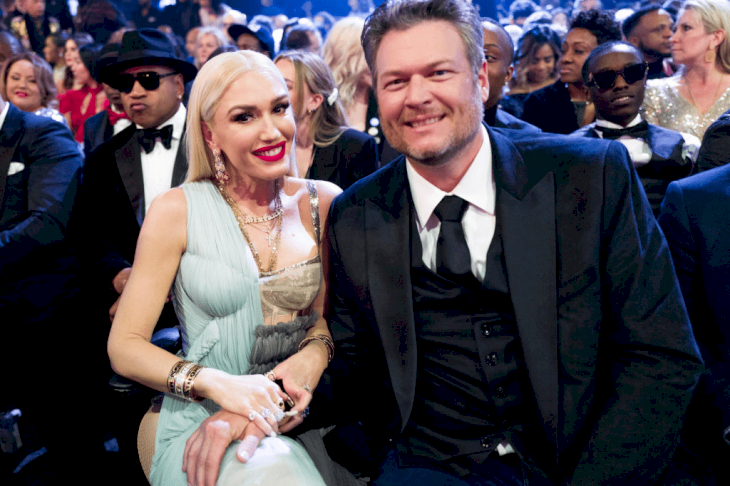 ---
WHAT IS THE SWEETEST THINGS THEY HAVE SAID ABOUT EACH OTHER?
Between constantly being each other's biggest cheerleaders on social media to writing songs about their love, it's hard to choose the sweetest quotes! We think these two take the cake! When Blake spoke about the support Gwen gave him during his split. "Gwen saved my life. Who else on earth could understand going through a high-profile [split] from another musician?"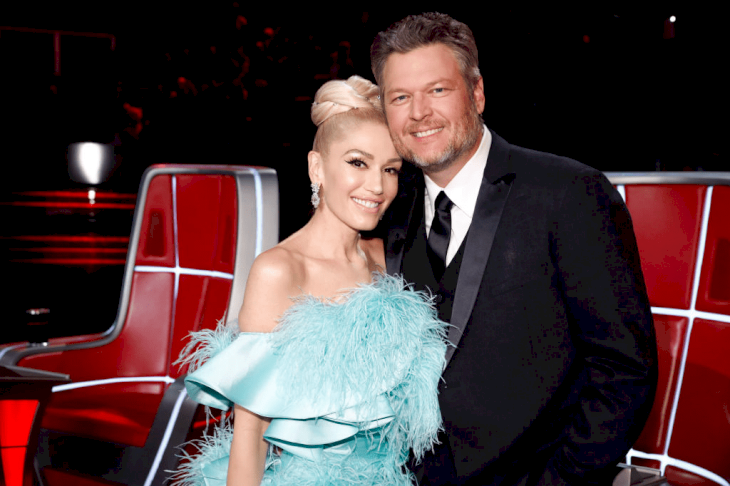 ---
When Gwen was flattered that Blake wanted to share the stage with her at the 2020 Grammy Awards. "I  never would have imagined, even in my wildest of dreams, that Blake would ever say something like that about me!" The original post was on social media with Gwen first responding with an Aweee!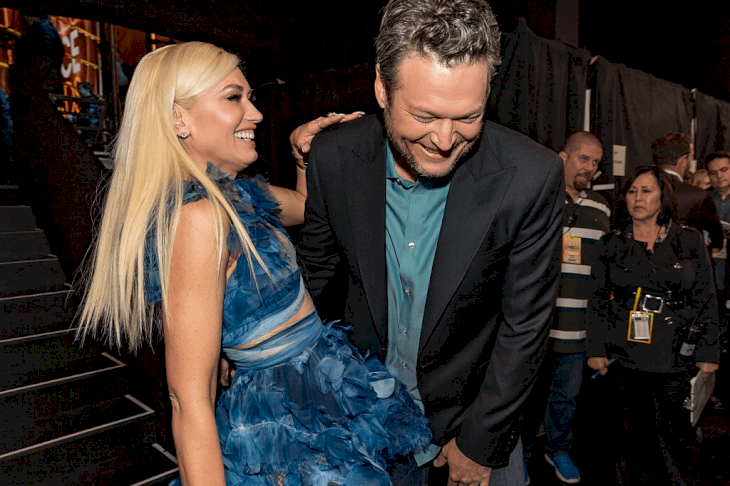 ---
DO THEY HAVE ANYTHING IN COMMON?
When this lovesick couple met they bonded over their mutual separations. They were both going through very public splits with other musicians, in the public eye, surrounded by tabloid tension. What else would they have in common to make a relationship last after the dust had settled?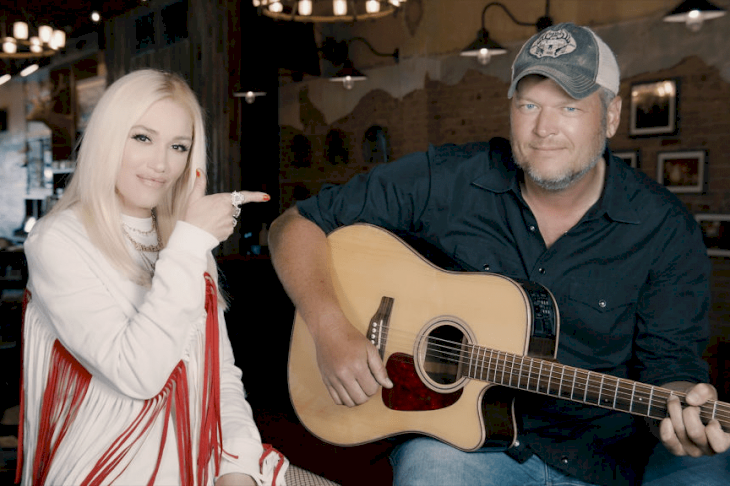 ---
The adorable pair are opposites on everything except their work ethic. Blake is a fried food carnivore while Gwen is a healthy fitness vegetarian. However, there's no denying their drive and motivation to achieve their goals are the exact same and their love for music will unite them on a different level. Sometimes, all you really need is love!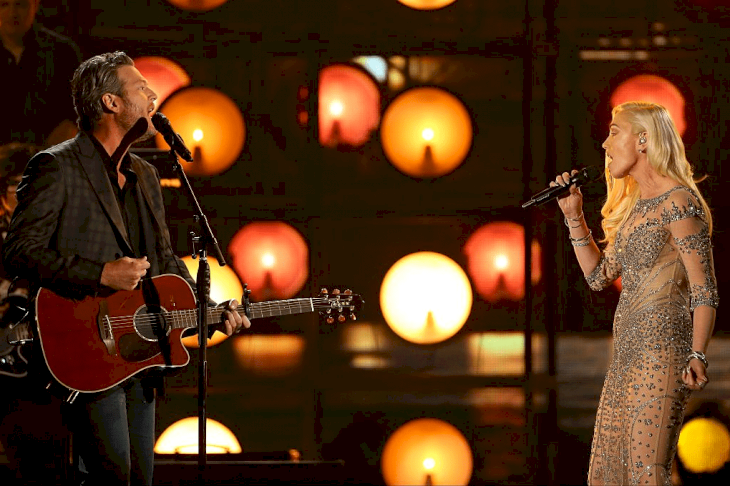 ---
DID GWEN CHANGE HER FASHION CHOICES FOR BLAKE?
Maybe. Gwen Stefani is a style icon and has three clothing lines, so it's safe to say a man would never dictate her outfits. However, she recently opened up that because Blake is such a "manly-man" she is more drawn to feminine choices and leaving her tomboy clothes in the closet.  "I enjoy letting that part of me come out now. Even in my 30s, I was a tomboy."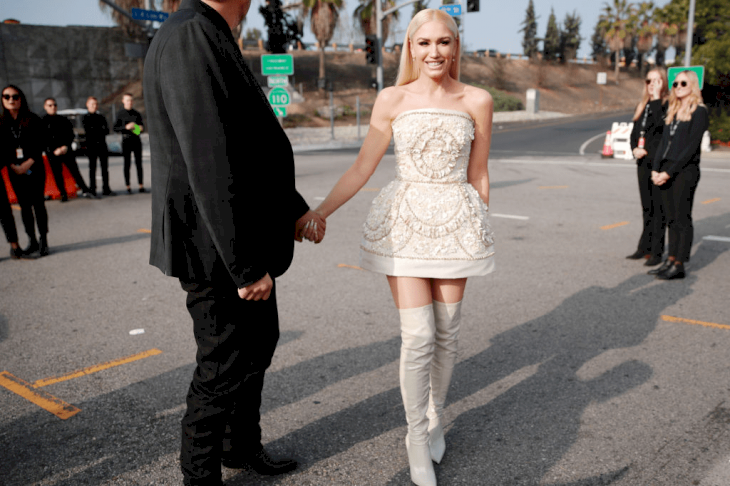 ---
DO THEY LIVE TOGETHER?
This couple moved in with each in 2019 when they bought a house together in L.A. Blake kept his property in Oklahoma and they split their time going back and forth. They focus on making either home a welcoming environment for all of their extended and blended family.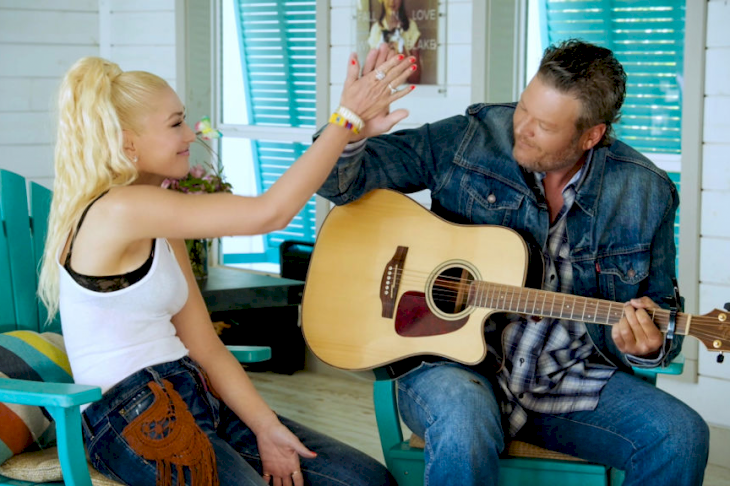 ---
DO BLAKE AND GWEN HAVE A BIG AGE DIFFERENCE?
Gwen looks fantastic and is actually older than Blake. You would never know from her fun and daring fashion choices and amazing body but Gwen just turned fifty-one this month on October 3rd. Blake Shelton is her younger southern gentlemen and is seven years younger than her. He turned 44 on June 18.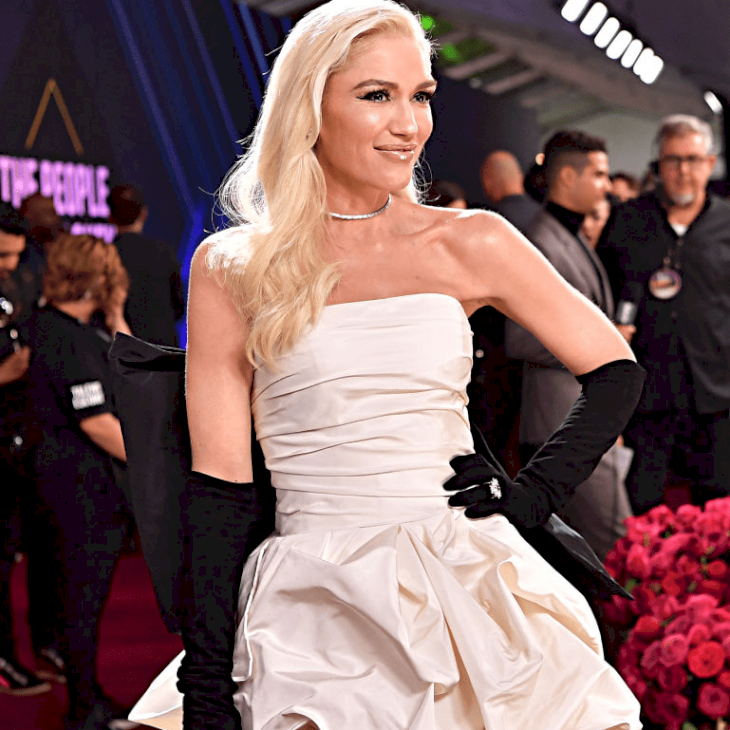 ---
HAVE THEY ALREADY MADE MUSIC TOGETHER?
These talented musicians didn't waste any time combining their vocal abilities! In 2016 they released the single 'Go Ahead and Break My Heart' based on their own experiences. Blake admits when he first started writing the song it was mainly to impress Gwen and we are so glad it worked! They did a flirty and fun performance on the Jimmy Kimmel Show to 'Hotline Bling'.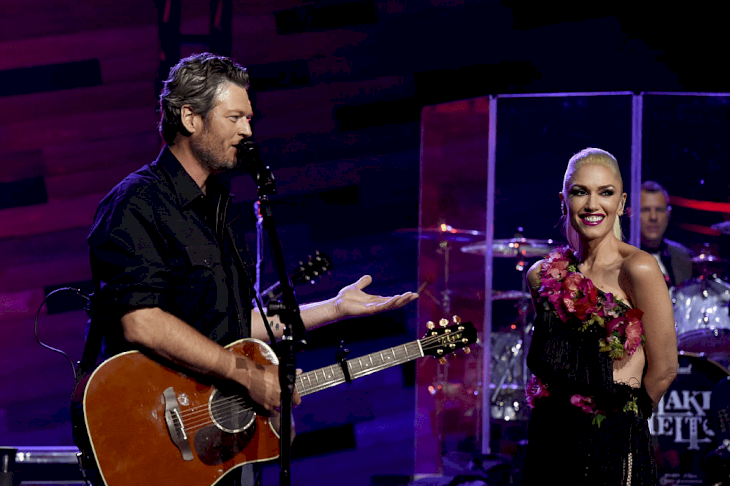 ---
This had audiences speculating immediately over the status of their relationship! Starting in 2016 they co-wrote and produced 'Nobody But You' and 'You Make It Feel Like Christmas'. They have performed publicly several times to their fans delight and with Gwen returning as a Judge to 'The Voice' hopefully we see many more spontaneous performances!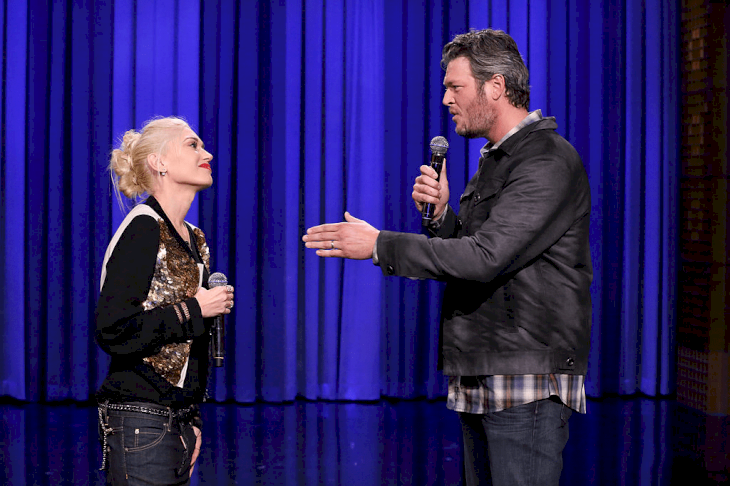 ---
Blake and Gwen make us believe in second chances in love! What was the sweetest thing you learned about their romance? Whose music are you the bigger fan of, and what is your favorite era of Gwen fashion?  Share this article with your punk rock princess friends and your country music fans! Make sure to give Gwen & Blake's music a listen and let us know what you think in the comments below!