The Boys: Meet The Cast Members In Real Life
The Boys Season 2 was super-intense! But how intense is the real life of The Boys cast? What's the super-cute love story Jack Quaid shares with his long-term girlfriend? Why did Aya Cash go to a couples therapist even before (!) she got married? Let's get down to this!
---
KARL URBAN AS BILLY BUTCHER
In real life, the actor is a far cry from the bloody character he plays on The Boys. Karl Urban is a Comic-Con legend, as he has starred in many comic book-related movies. But that's not the reason why he pursued the role of Butcher. Urban's interest was in the character itself and the story.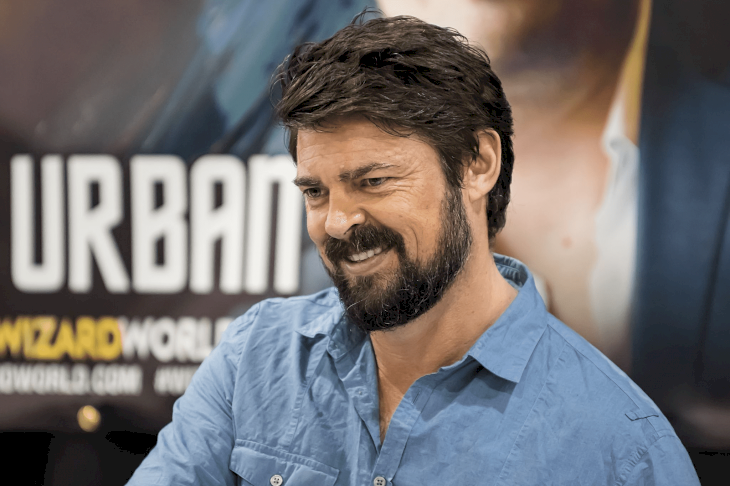 ---

"When it came to 'The Boys', it was clear to me that it was a well-written piece of material. I really responded to Billy Butcher and his ability to just make others around him do what he wanted them to do." shared the actor.
---
So he jumped at the opportunity and never regretted it. However, he was happy when the shooting of season two wrapped up. It meant that he could leave Toronto, where the series is filmed, and head back to his home. Amazingly, despite a steady career in Hollywood, Karl Urban still resides in his native New Zealand.
---
It turns out, he made this choice when his children were very young, as he felt it would be more beneficial for them to be near their grandparents and a support network of friends and family. The actor shares two sons, Hunter, who is now almost twenty, and Indiana, who is fifteen, with his ex-wife Natalie Wihongi. 
---
The couple met on the set of The Privateers, where Natalie was a make-up artist. They tied the knot in 2004, but their marriage came to an end ten years later. Soon after, Karl started dating actress Katee Sackhoff, best known for her role as Starbuck on Battlestar Galactica.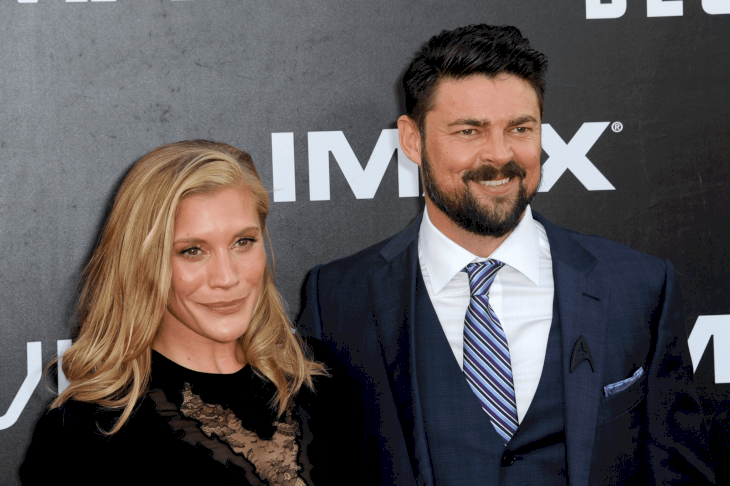 ---
They seemed to have a good bond, and even met each other's families. Unfortunately, they eventually split sometime in 2018. Since then, Urban has not been spotted in public with anyone.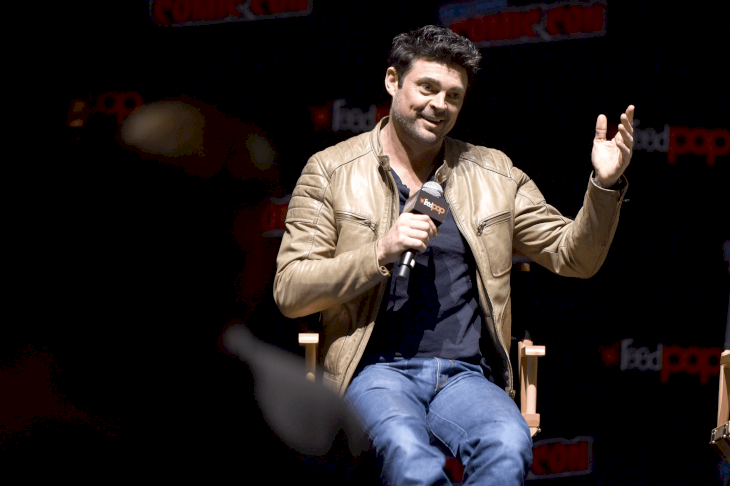 ---
CHACE CRAWFORD AS THE DEEP
This actor has got a really (!) long list of relationships, both short term, and long term. Among his famous ex-girlfriends are Ashley Greene and Carrie Underwood – just to name a few. His last known relationship was with his co-star from the series Blood & Oil – Rebecca Rittenhouse.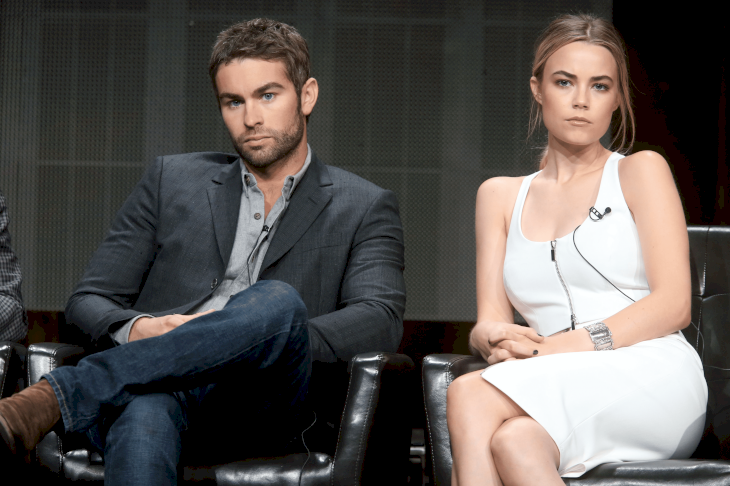 ---
The two got together in 2015 and had great chemistry on set. But speaking to Us Weekly at last year's Tribeca Film Festival, Chace confirmed he is single and admitted that he's been "dating around a little bit". He even provided some intel on how to win him over, which will only take "some Knicks tickets and a pizza!
---
Chace and Rebecca definitely seem to have remained friends though, as they still follow each other on social media. And this spring they were spotted taking Crawford's dog Shiner for a walk near his Los Feliz home in California. Chace Crawford is a proud uncle to three cute boys – his younger sister Candice and former NFL player Antonio Romo's sons.
---
ERIN MORIARTY AS STARLIGHT
Jack's on-screen love interest is much more secretive than he is when it comes to her private life. Naturally, as Erin's career skyrocketed after The Boys premiere, fans are curious about her dating history. But the actress claims that she's "a total introvert", and would rather hang out with her dog than most humans. 
---
And although she's quite active on social media, Erin's Instagram pictures are dedicated mostly to her work rather than her private life, except for some photos with her friends and family. However, Moriarty is rumored to have dated actor and dancer, Jacob Artist. Back in 2013 Erin posted lots of pictures of them both, and captured one of them "partner in crime".
---
A year later the pair reportedly split up, but none of those rumors were ever confirmed, and in 2017 they were hanging out again at a photobooth in Soho House! So we assume that Erin Moriarty and Jacob Artist are just good friends, and the Starlight actress is currently single.
---
JACK QUAID AS HUGHIE
Surprisingly, before landing the role on The Boys, Jack was unaware that it was a comic book series. The script was amazing, but he thought it was all Eric Kripke, the showrunner's idea! However, once he learnt about the comics, they immediately became his Bible for the show.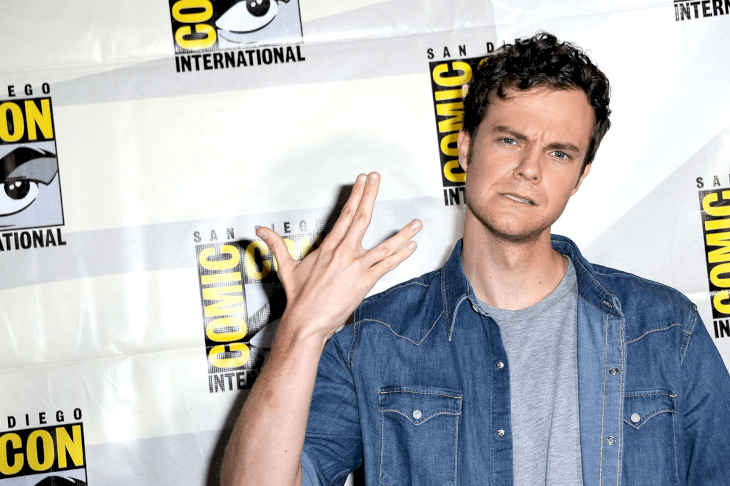 ---
Being the son of two Hollywood stars – Meg Ryan and Dennis Quaid – Jack has always been determined to forge his own path. Although Jack's parents were never against the idea of him becoming an actor, Quaid didn't want to use his privilege to climb the showbiz ladder. He even thought of changing his name at one point!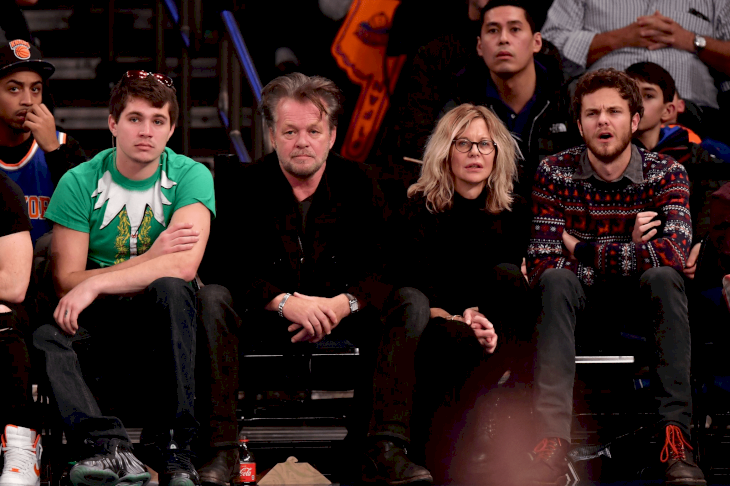 ---
But, as we can see, Jack succeeded in making a name for himself as an actor with films like The Hunger Games and series like Vinyl and especially The Boys. In his off-screen life Jack Quaid is equally successful: he and his girlfriend Lizzy McGroder have been together since 2016.
---
The two have a quirky meet-cute story. Jack was getting drinks with friends at a bar in Hollywood when Lizzy started yelling nonsense at him. "All of a sudden, from across the bar, I just hear, 'Hey! You! Get over here. You're late. Mom's going to cancel the trip to Mexico,'" the actor recalls.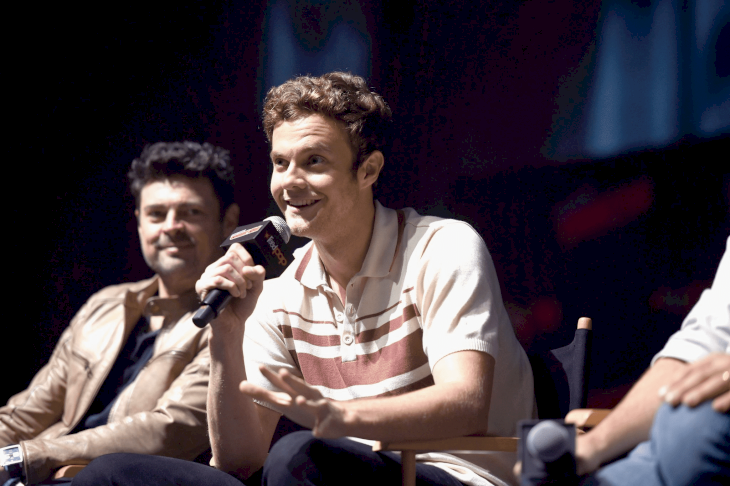 ---
As it turned out, McGroder was a member of one of the most storied improv companies. And Quaid, who has had improv training as well, just rolled with it! 
---
Jack's girlfriend is a versatile person: she's not only a comedian and a screenwriter but also a model, who does high fashion and editorial work. Jack definitely supports her in any way he can – whether it's a fashion photoshoot, a video short or goofy social media posts! 
---
AYA CASH AS STORMFRONT
The newest addition to the series, Aya Cash is a married woman. This year she and her husband, director, producer, and writer Josh Alexander, celebrated 15 years since they met and 8 years since they got married. As the actress revealed, when they first met, she worked as a waitress and Josh left her a tip - and his email address! 
---
And although in the beginning, she made it clear that she was just looking for a little fun without commitment, it was "more fun" to commit to him. And after all these years Josh is still the best person she's ever known. However, their marriage has had its ups and downs.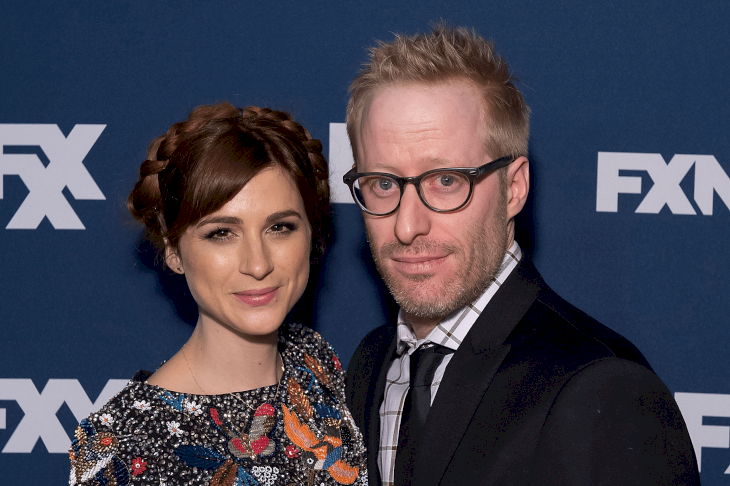 ---
The couple even went to couples therapy several times. The first time happened right before Aya and Josh decided to get married because they wanted to figure out if that was what they really wanted. Aya's parents 'had five marriages between them', so she thought it was crazy to commit to somebody.
---

"But my husband said this great thing to me," - the actress revealed in an interview with Glamour. - "Look, even if we don't make it, I would have wanted to have that experience with you, so let's have the experience of getting married and being married.'"
---
Aya Cash and her husband are both very realistic and consider going to therapy a great way to get to the root of any disagreements before they actually happen. And considering how long they've been together – it looks like their strategy definitely works!