Kenny Rogers' Wives About His Relationship With Dolly Parton
When Kenny Rogers performed with Dolly Parton, their connection was explosive! Audiences couldn't believe that chemistry never led to romance. Dolly has been married to her long time husband since the start of her career but rumors followed the duo everywhere! Read our take on the friendship and soul connection these singers shared!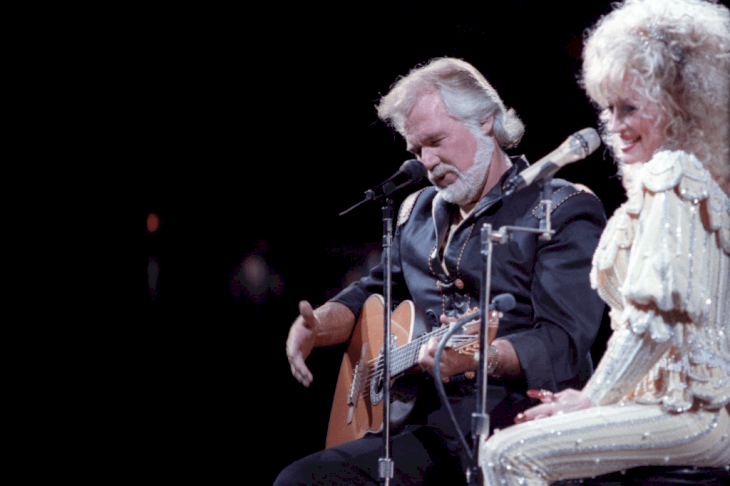 ---
WHO IS KENNY ROGERS
Kenny Rogers was born on August 21, 1938, in Houston, Texas. From a young age, he always knew he wanted to be a singer but couldn't figure out where he belonged in the entertainment world. With the early success, he made his first band but the taste of fame made him want even more.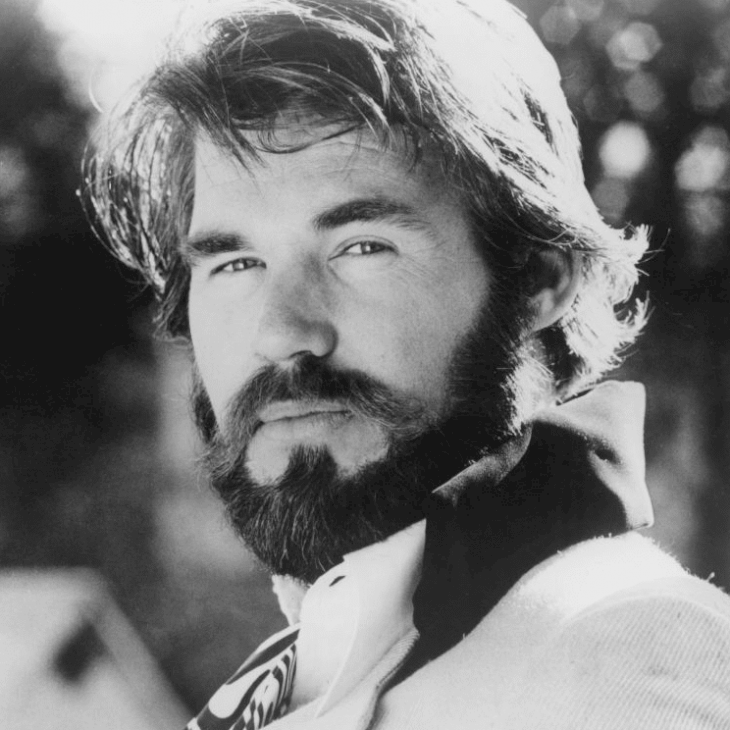 ---
THE FIRST EDITION
One of Kenny's first big breaks came with the folk, rock, country fusion group called 'Kenny Rogers and the First Edition. The band was so popular they even had their own tv show where they performed on local cable. The band reached the top five within the United States, but Country music was calling to Kenny's heartstrings.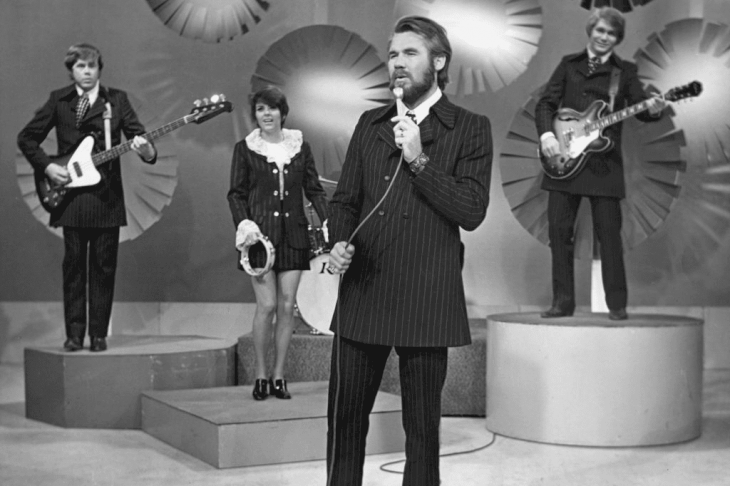 After leaving the band Kenny signed with United Artists in 1975 and they released 'Love Lifted Me'. With the help of his producer Larry Butler, Kenny finally had a major success when he released 'Lucille' in 1977. The song even crossed over from Country to mainstream music and earned Rogers the CMA's single of the year award.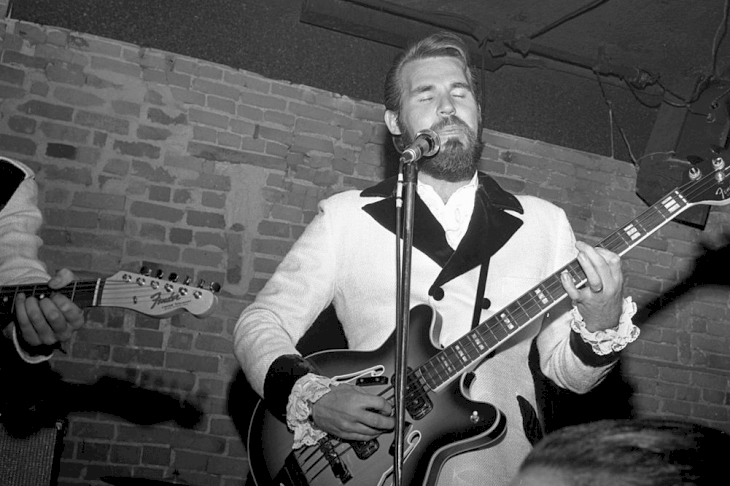 ---
IS THE WORLD READY TO FALL IN LOVE WITH KENNY ROGERS?
Rogers began to have a string of singles that placed on the top five Billboard charts. In 1979 'She Believes In Me' hit number five and the soulful voice of Rogers won over his female audience. 'I Don't Need You' was released in 1981 and peaked at number 3. Kenny knew a number one hit single was within his reach.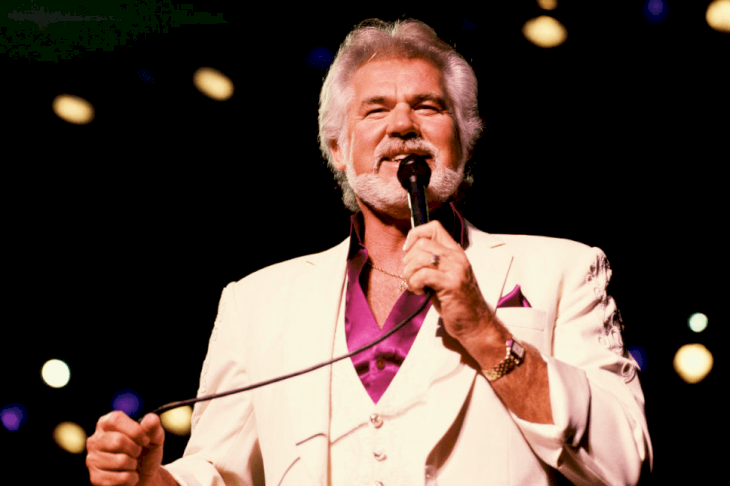 ---
WHEN DID HE MEET DOLLY PARTON
Dolly Parton was the key to getting Rogers his number one hit, and even better she was a fan of his music! When the duo was introduced it was creative fireworks and in 1983 they released the single 'Islands In The Stream'. It was a number one hit and Rogers knew who he had to thank and keep close for the rest of his life.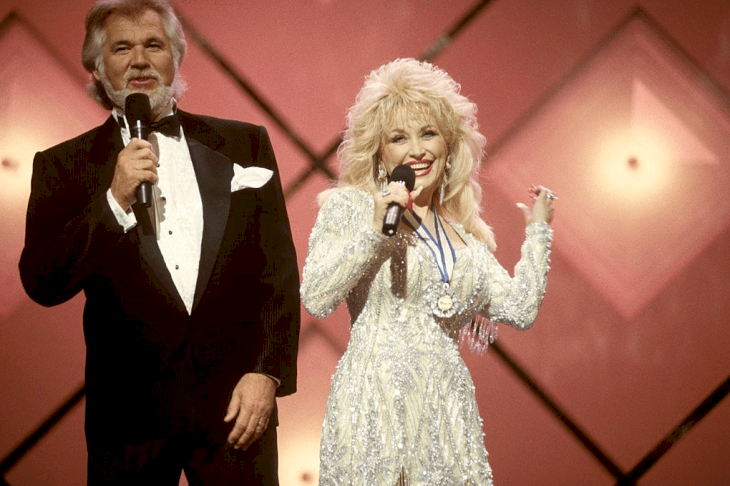 What most fans don't realize is that Rogers almost never released "Islands In The Stream". When Parton leaned her vocals to the song Rogers was ready to throw it out. After Parton entered the studio, Rogers remembers "she came in, that song was never the same. She lit it up".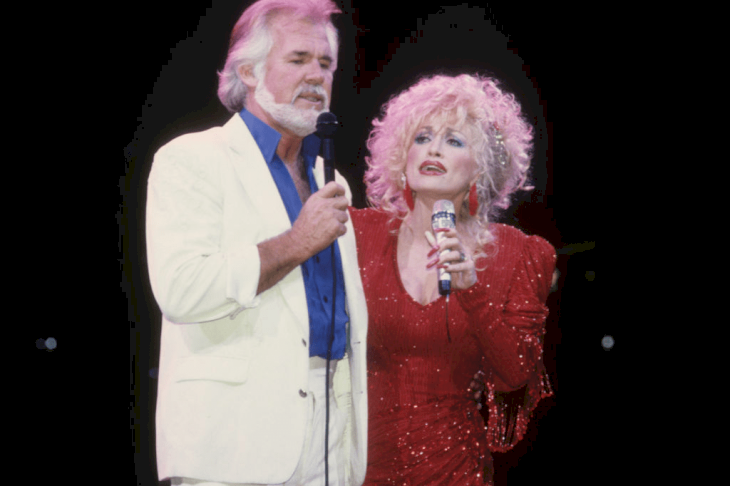 ---
WHAT DID DOLLY THINK AT THE FIRST MEETING
Dolly Parton was already successful before Kenny Rogers entered her universe. Her hits like 'Jolene' and 'I Will Always Love You' had made her a household name. When Dolly heard Kenny's voice she thought, "I loved all of Kenny's songs. I just love his sound."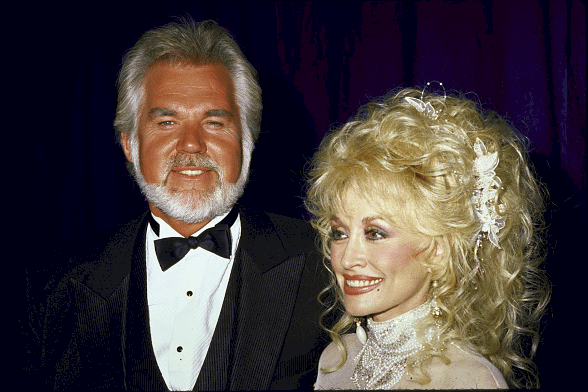 ---
KENNY LOVES BEING MARRIED
It's no secret that Rogers loves being married and loves women! In his life, he's been married five times! While he was in love with each woman, they all had to battle against a fiery mistress that Kenny could never forget, music. "Music, at least for me, is like a mistress … and she's a difficult mistress for a wife to compete with".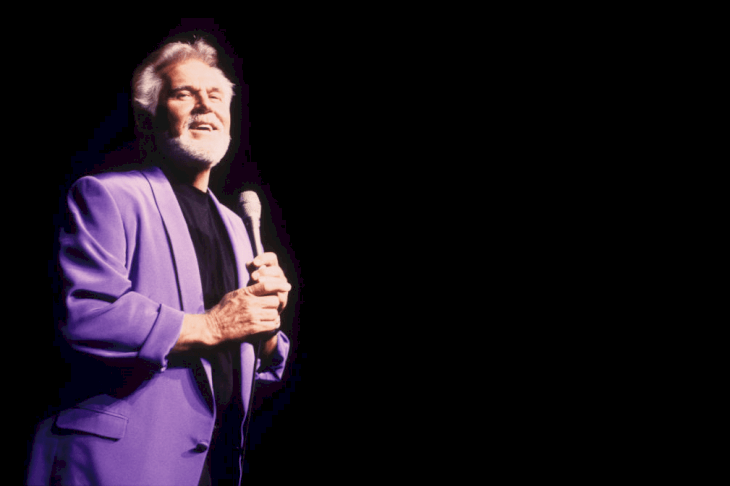 ---
TAKE A BREATH IN BETWEEN VOWS
Kenny got married for the first time to Janice Gordon in 1958 but it ended two years later because she couldn't accept his career in music. Their split in 1960 started a blur of whirlwind romances for Rogers that resulted in three more separations before meeting his long term partner, Wanda Miller in 1992.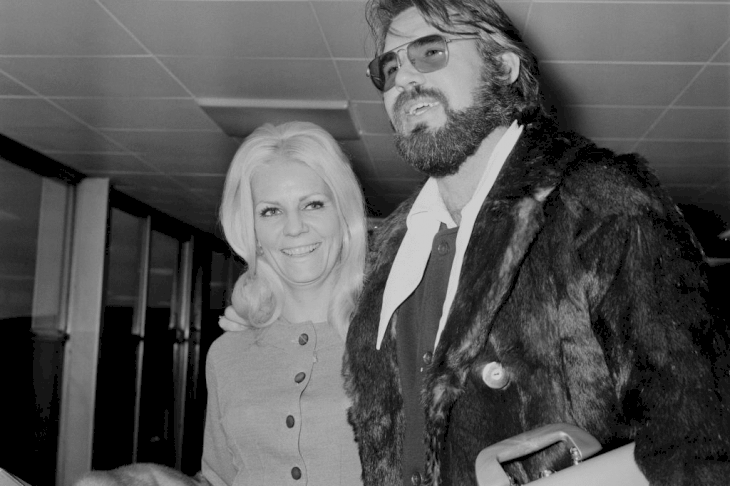 Rogers married his second wife, Jean, in October 1960, calling it quits in 1963; and without missing a beat married Margo Anderson in 1964. When they split in 1976, Rogers met Marianne Gordon and the pair were married from 1977 until 1993. Kenny's real soul mate was around the corner and she did not expect to fall for a Country singer!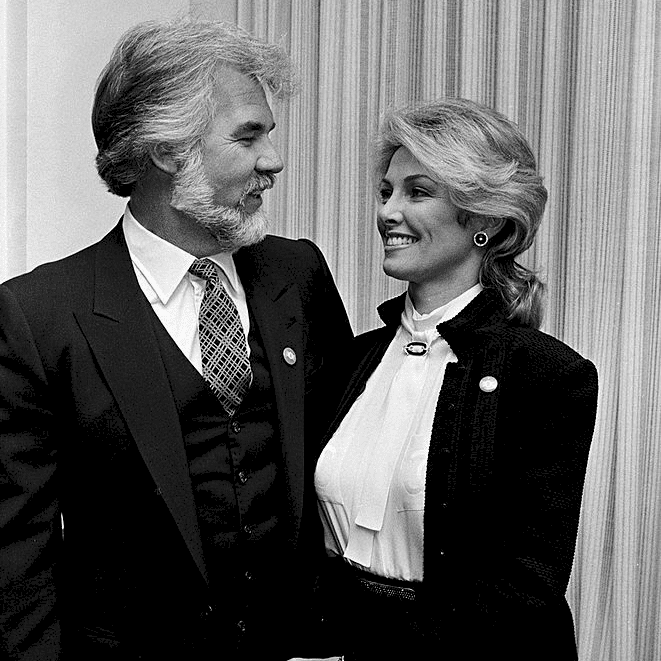 ---
HOW DID HE MEET WANDA MILLER
Wanda was a waitress at a restaurant and Rogers went to for a blind date. As soon as he saw her, he didn't want to continue the date but always a southern gentleman called the restaurant later to enquire about the stunning waitress. When Wanda came in the next day, she thought it was a joke! The pair were together for 28 years until Rogers passed away in 2020.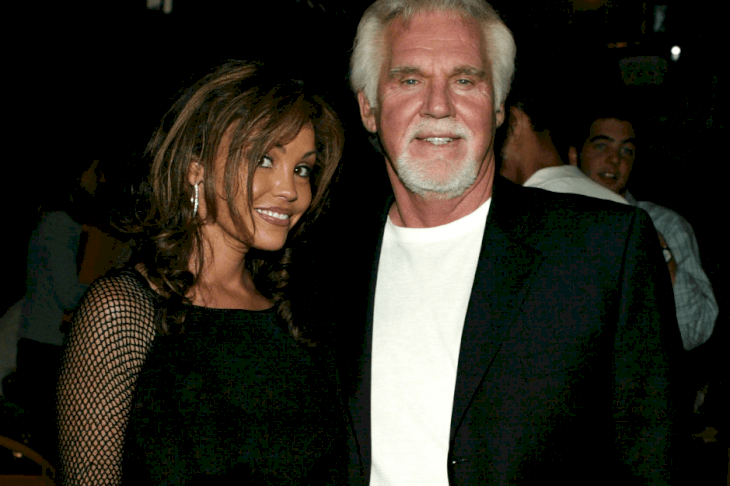 ---
WHAT DID HIS EXWIVES THINK OF DOLLY?
While his current wife Wanda never had an issue with Roger's long friendship with Dolly Parton, what about the four women before her? His one ex-wife Marianne Gordon was with Rogers when he first began collaborating with Parton. Any woman would have reservations or fears.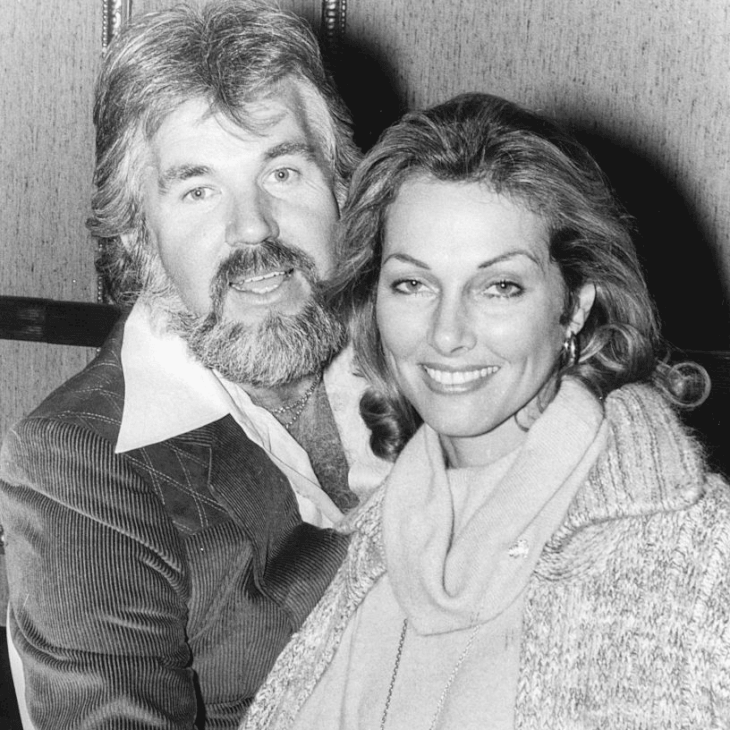 Gordon trusted her husband but did share that if anyone would try to change the relationship her money would be on Dolly! Gordon confessed, "Dolly might have made a move through- that's entered my mind because he always said she thought like a man. I don't mean it badly. Dolly is a fun girl." We think Dolly has always been hopelessly in love with her husband Carl Dean.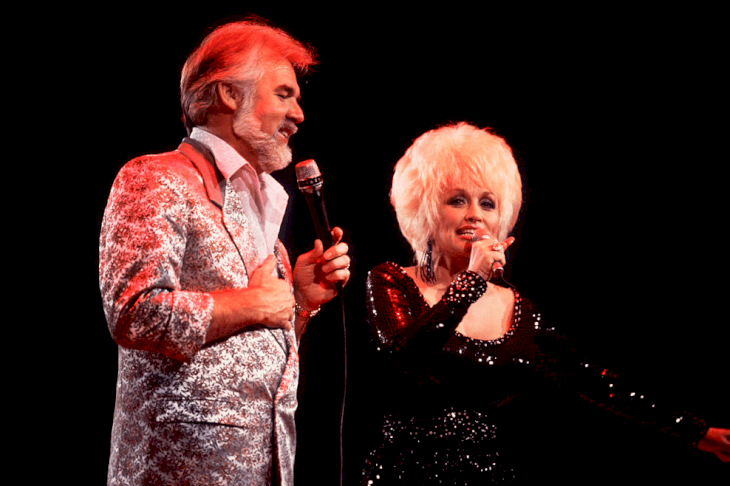 ---
KEEP THE TENSION AND LOVE ALIVE 
In 2017 the two stars said they had a logical reason for never pursuing a romantic relationship, their husbands and wives aside. If they tried anything it might ruin their on-stage chemistry or musical creativity, and to both these singers, that came first! Their chemistry is definitely obvious as soon as they are performing and fans love to see it!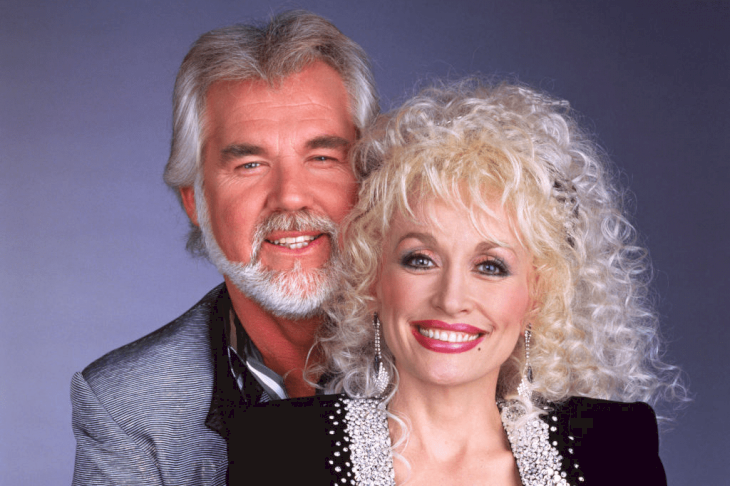 In their own words, Rogers explained the pair staying platonic by "I'm a believer that tension is better if you keep it than if you satisfy it, and then secondly, she said no to me." In Dolly's own words, "I'm not his type," Parton also shared, "You know what, we were almost like brother and sister. And it would almost be like [expletive]. So we just never went there."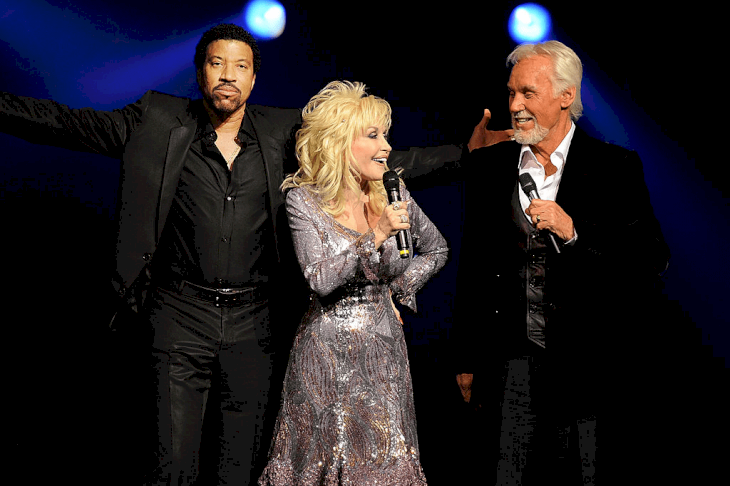 ---
WAS THE SONG LUCILLE ABOUT DOLLY?
Although his fans wanted there to be a scandal, the song 'Lucille' is actually about Rogers' mother. Kenny didn't write this hit song, it was written by Roger Bowling, and his mother was not impressed. As it's her first name she jumped to a couple of conclusions and was "angry because she thought I was putting her business on the street".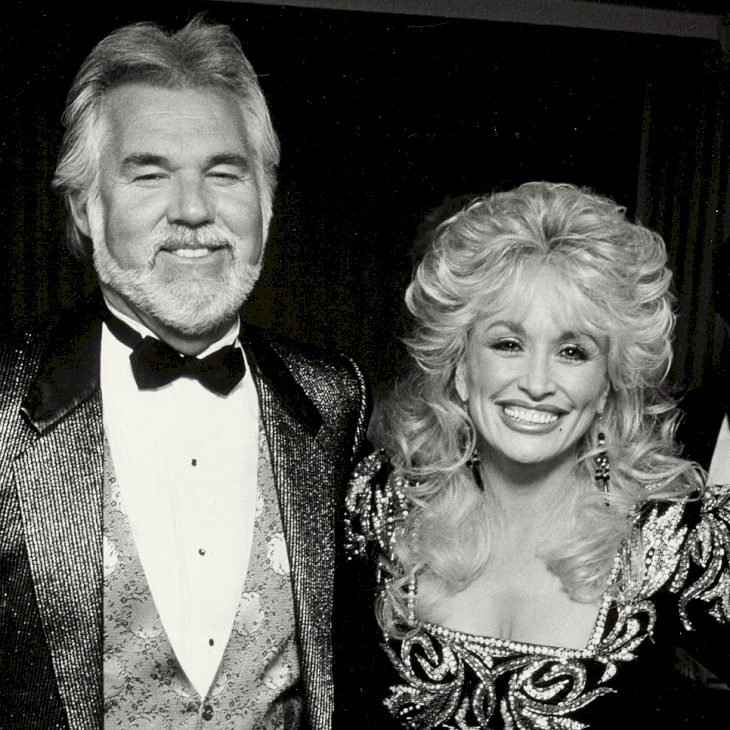 ---
THEY ALWAYS DEALT WITH RUMORS
The singers were friends for thirty years and no matter what, the rumors on their "secret love life" never stopped. They never let it ruin their bond or impact their personal relationships, and that honesty and respect was the glue that held them together.
As per Rogers, "She was married, and I'd met Carl before, and I was married at the time, and that was never what it was about. It was about having fun on stage and I say that we actually flirted for thirty years". This really is #friendshipgoals.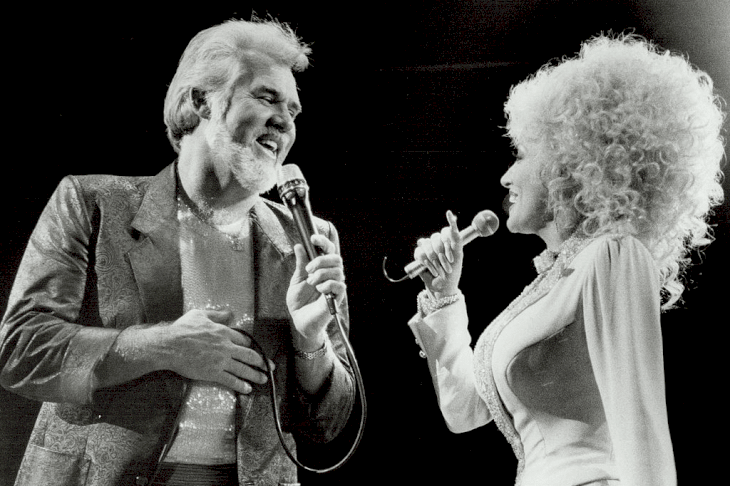 ---
SAYING GOODBYE TO KENNY 
Kenny retired from the public in 2018. Fans have speculated he kept his health battles private and wanted to honor his last wishes. He even refused to record new music with Dolly Parton because he didn't want to see her in person and the pair had their last goodbye on the phone. The last time they performed together was in 2017.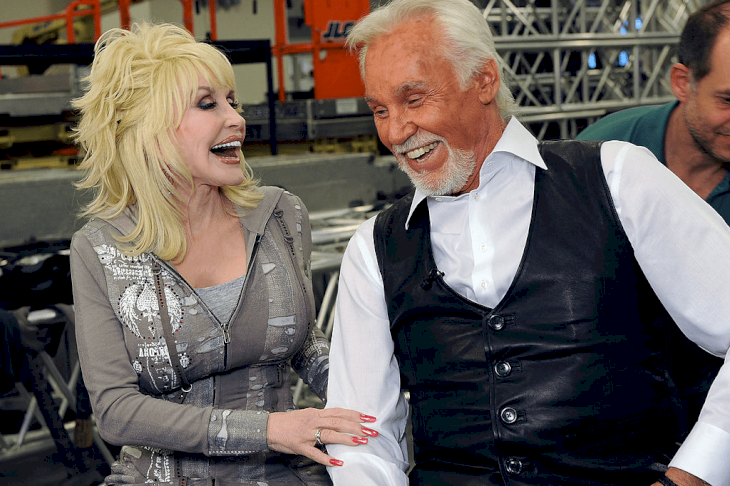 Kenny Rogers passed peacefully at 81 years old on March 20, 2020. The singer fought a hard battle with stomach cancer and in the end, was surrounded by his family and five children.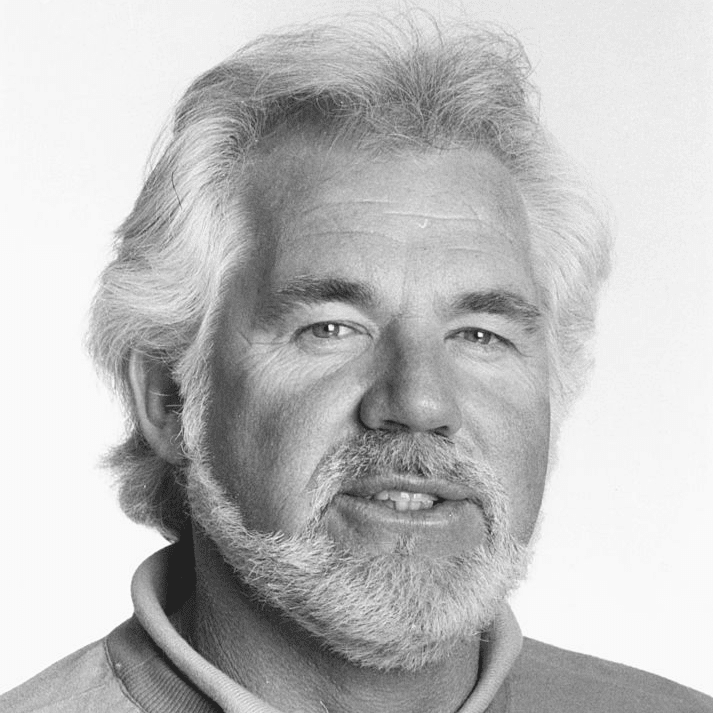 ---
DOLLY'S LOVE WILL GO ON
When Dolly heard of her dear friends passing she felt immediate heartbreak. Her viral tribute reads like a love letter and you can tell how deep their connection was and how much she will always miss him. Despite calling him her "friend" in the letter, their real love is still as deep as ever.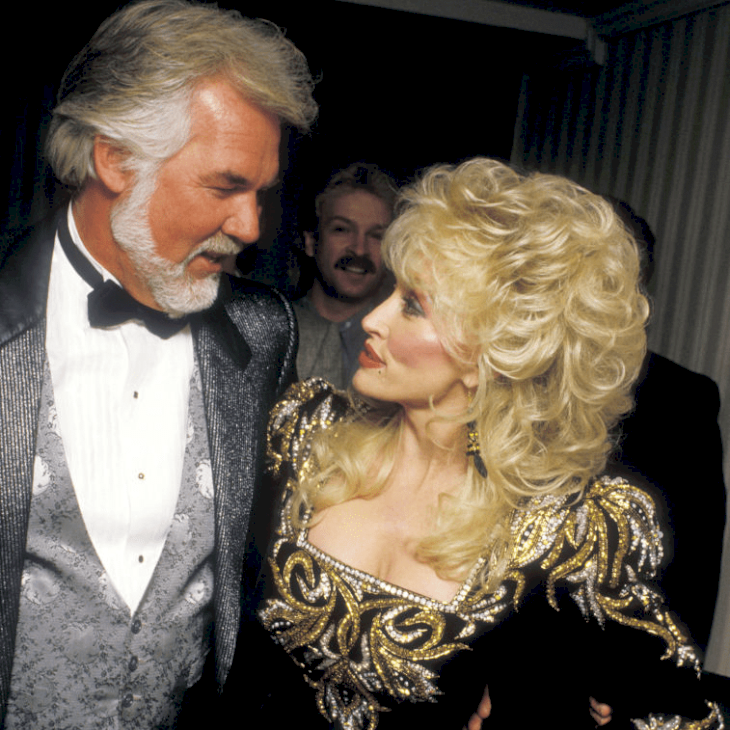 On her social media, Parton wrote, "You never know how much you love somebody until they're gone. I've had so many wonderful years and wonderful times with my friend Kenny, but above all the music and the success I loved him as a wonderful man and a true friend." What beautiful words from one legend to another.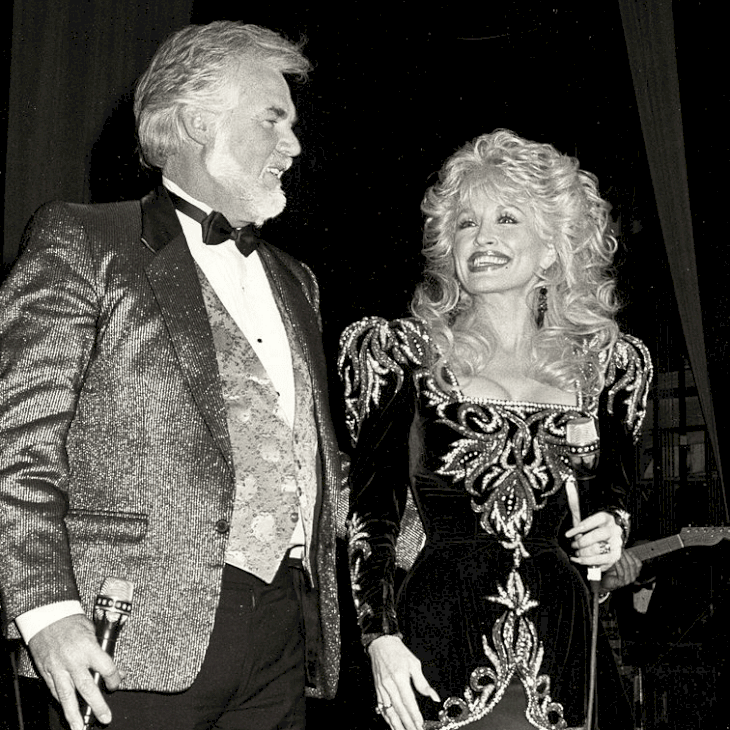 ---
WILL WE EVER KNOW THE TRUTH?
One thing is for sure, these talented musicians respected each other creatively and produced magical songs to last a lifetime. It's obvious this was a deep connection and we respect that they never wanted to ruin their friendship. Rogers will live on in our hearts for many more years to come. We hope Dolly writes a song about their friendship in the near future! 
What do you think of this musical love story? Can you believe how many times Kenny Rogers tried to find love? We're so happy he met his wife Wanda and we adore their love story! Share these secret facts about Dolly & Kenny with the country music fans in your life! Let us know your favorite Dolly & Kenny duet in the comments and give this article a thumbs up to see more like it!