Sylvester Stallone's New Look Amazes Fans
Sylvester Stallone is one of the most iconic action stars in Hollywood. You've no doubt seen at least one of the hundred or more films he's written, produced, or starred in. The man is a living legend, and he recently surprised his fans and much of the world with a new look. We've got it all covered! Are you ready for this?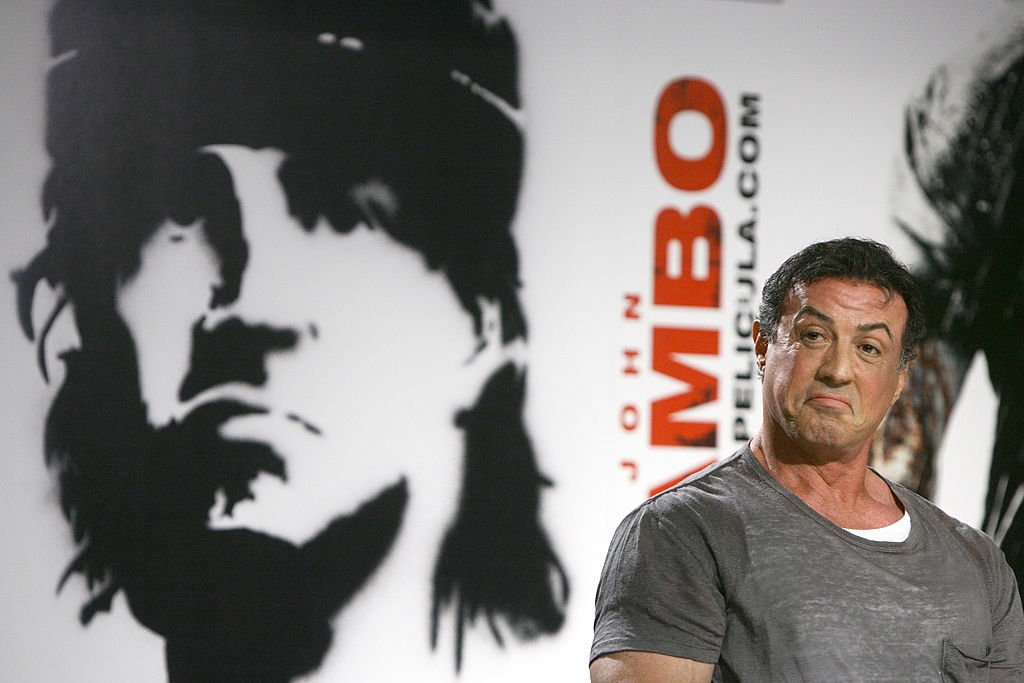 ---
THE ICONIC SYLVESTER STALLONE
What do you picture when you hear or see the name, Sylvester Stallone? Is his trademark crooked smile? Those droopy, yet dreamy eyes, or is it his iconic body? Whatever it is, we're sure that the star will always be an icon. There's hardly anyone who doesn't know what he looks like these days. So why the change?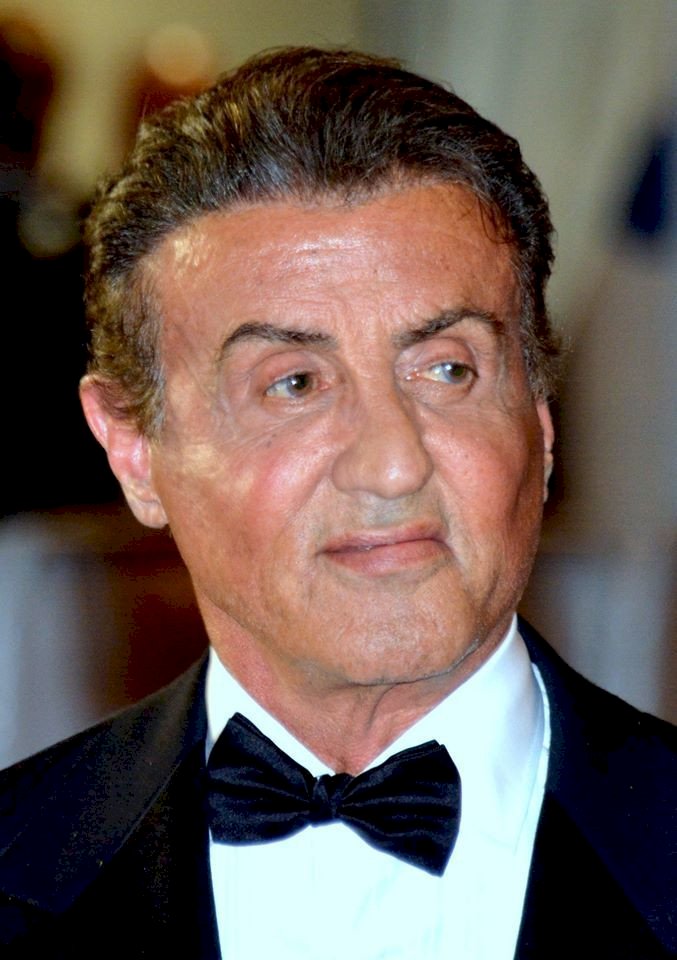 ---
HOW WE ALL KNOW SLY
Today, the great action star is already seventy-three years old! Can you believe that? He's treated audiences to a whole library's worth of great films, and exciting moments. And all those years, he's pretty much kept the same looks. Medium length head of jet black hair. Like the one in this photo. But with all things, this too has to change. 
---
THE IMMORTALIZED SLY STALONE
But before getting to the brass-tax of it all, let's look back at the great career that his amazing, three-time Oscar nominee has given us. Can you even remember how he got his start in Hollywood? We can, and we're gonna share it with you for sure! Let's start with how he started acting, shall we?
---
A WALK DOWN MEMORY LANE
Sylvester Stallone had somewhat of a tough upbringing. He was born in the infamous Hell's Kitchen neighborhood of New York City. That alone is enough to say he was born a tough guy. But his mother also ran a gym and he attended Charlotte Hall Military Academy before heading off to college in Miami. Despite being a tough guy, he had a hard time climbing to fame.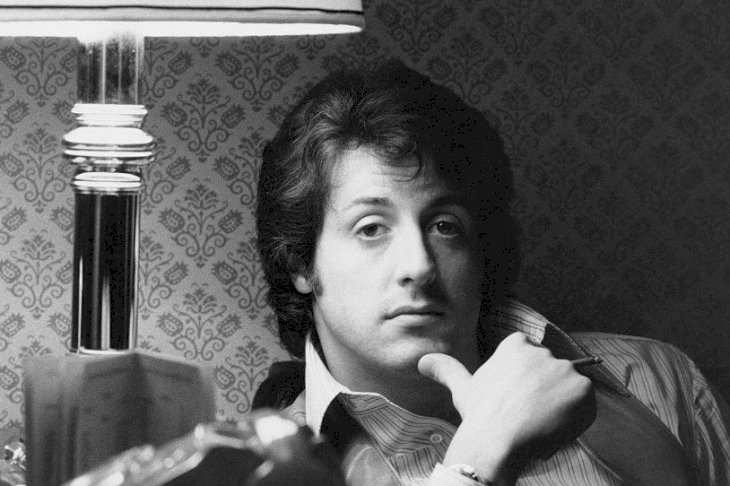 ---
ROUGH AND TUMBLE BEGINNINGS
In 1970, Stallone was a young man struggling to make ends meet. He had his sights on becoming an actor but was finding trouble getting roles. He ended up having to take odd jobs which included being a cleaner at a zoo, and an usher. He even scalped tickets for a while but was caught and fired. He was literally at the bottom.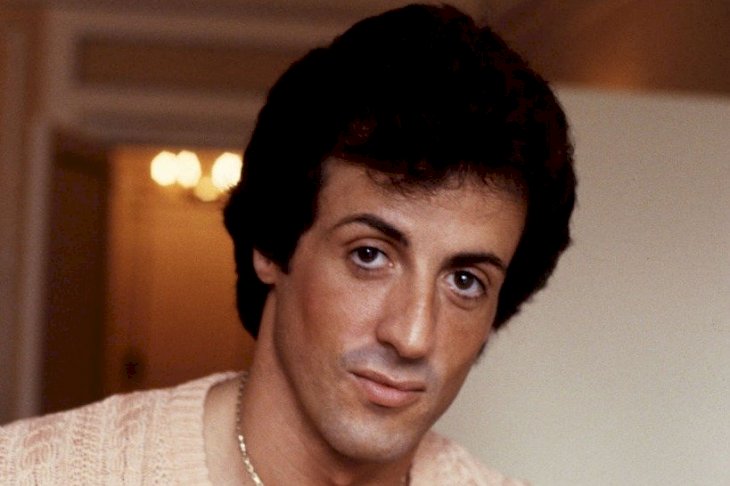 ---
HE SLEPT IN A BUS STATION
Stallone found himself so down on his luck that he had nowhere to call home. Imagine not having a bed to sleep in when the cold nights come? As a matter of fact, the star ended up sleeping at the Port Authority Bus Terminal in New York City. It was here that he found an ad for a casting call that would get his first starring role, one that he'd be questioned for.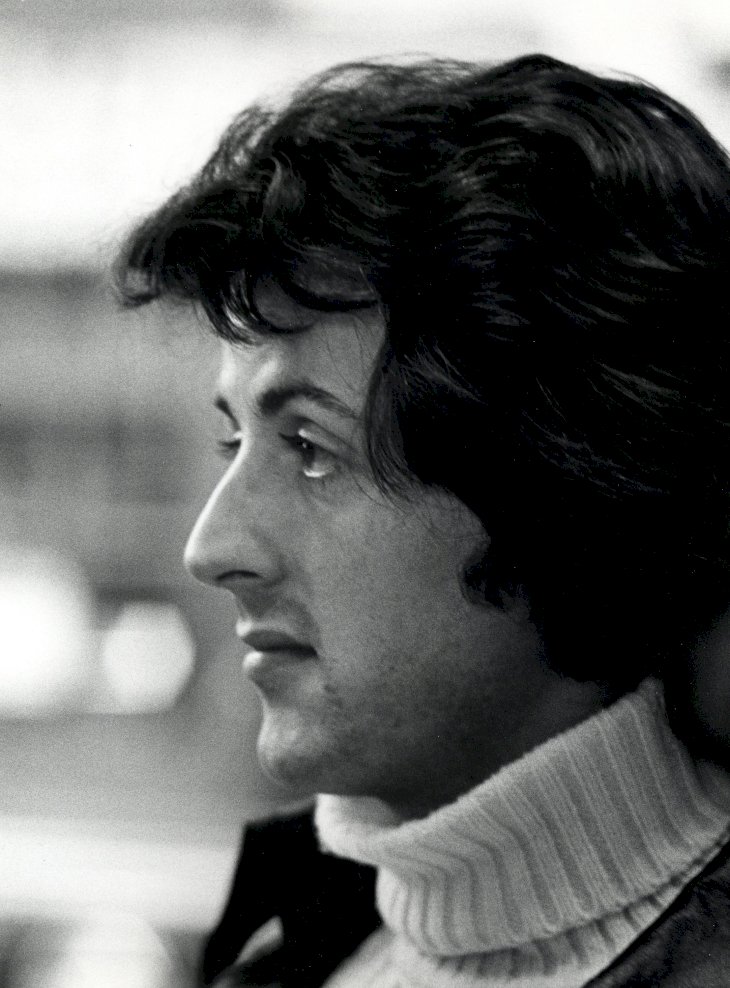 ---
HE STARRED IN A FILM FOR 'ADULTS'
The down on his luck actor saw himself in a casting call for what would be his first starring role. It was in an adult feature film titled The Party at Kitty and Studs. Doing the film would pay Sylvester $200 for two days of work. Later on, he would explain, "it was either do that movie or rob, someone, because I was at the end – the very end – of my rope".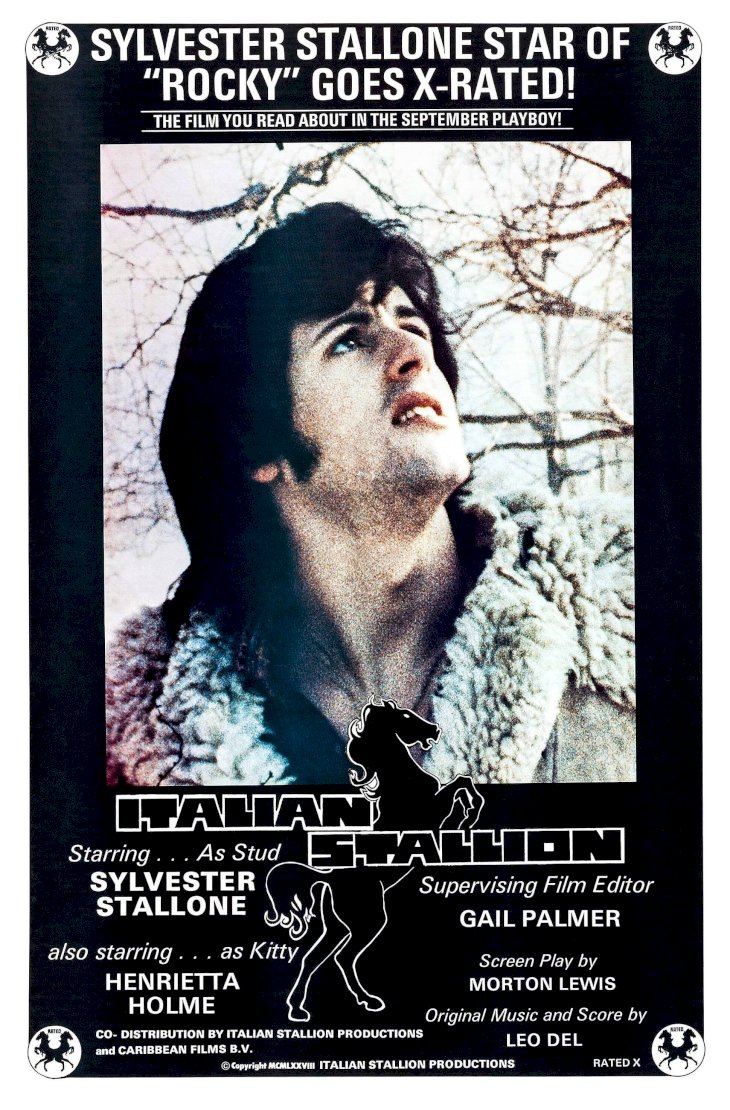 ---
THE BIRTH OF AN ACTION STAR
Stallone would find himself making the rounds of pitching a script that he wrote himself. Stallone saw the Muhammad Ali–Chuck Wepner fight, that night Stallone went home and after three days and 20 straight hours came out with a script. The producing duo of Irwin Winkler and Robert Chartoff ended up buying the script from the actor. He had one condition though.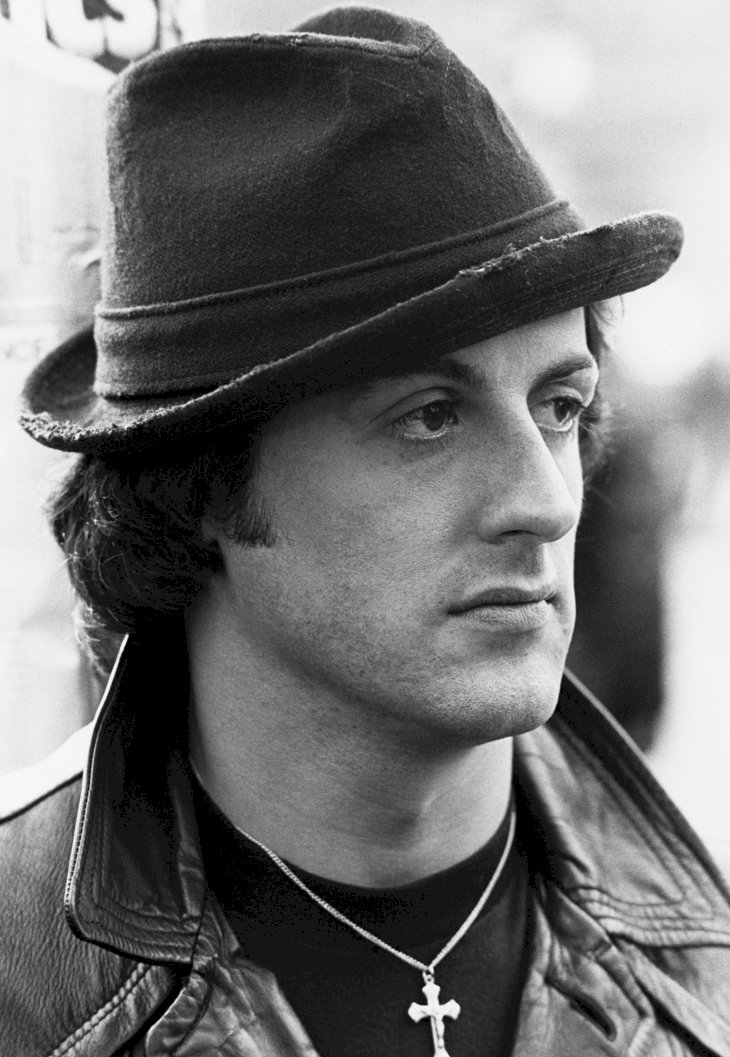 ---
HELLO ROCKY
Upon reading the script, Winkler and Chartoff had envisioned other stars to play the role of the lead. However, Stallone would not sell the script unless he was allowed to play the lead. Guess what? That film ended up becoming the hit we know today as Rocky! It won three Academy Awards, and Stallone was even nominated for Best Original Screenplay at the Oscars, turning him into a bonafide star. And this was only the beginning of his career!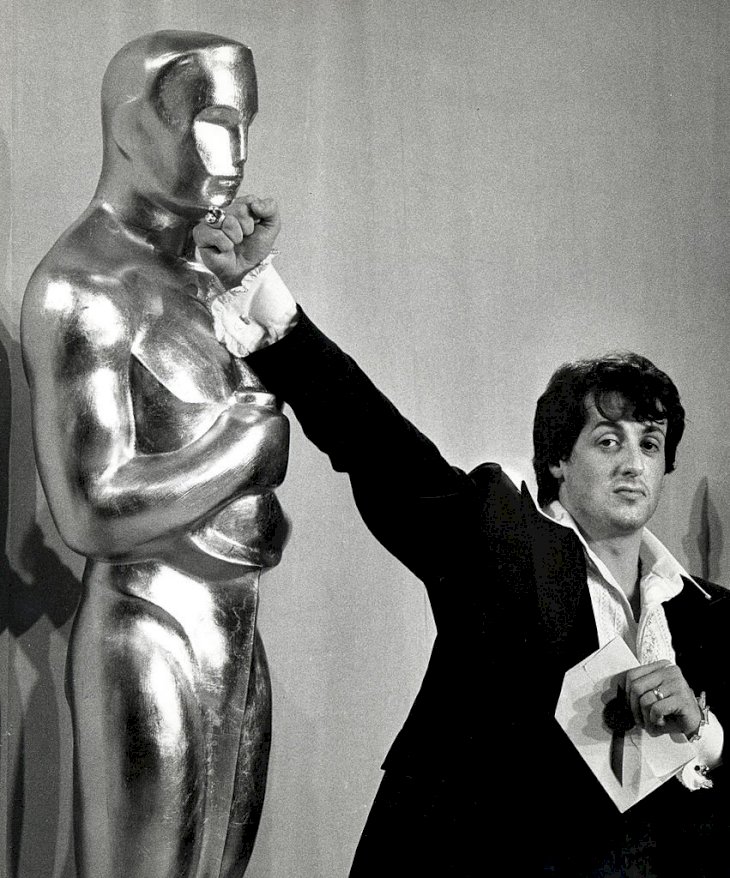 ---
FACE OF A FRANCHISE
Today, we know both the character of Rocky and Sylvester Stallone as Hollywood film icons. The movie was turned into a franchise that has since had eight movies altogether. The first six being the original Rocky Saga, ending with Rocky Balboa in 2006. The next two films are the critically acclaimed Michael B. Jordan led, spin-offs Creed. That's not the only franchise he's the face of.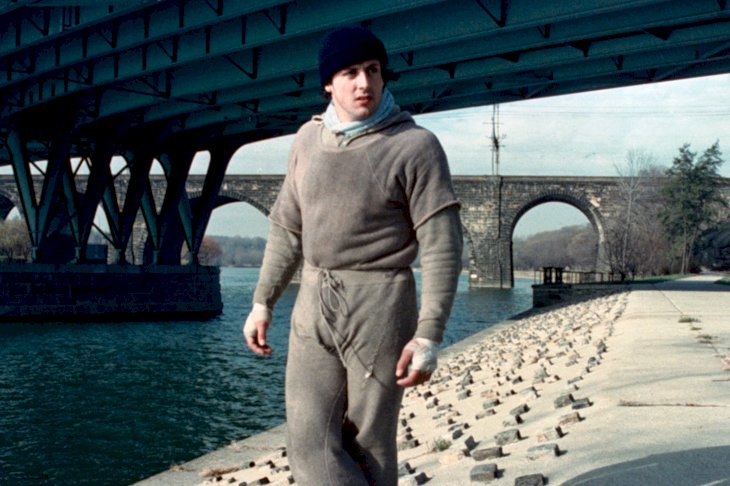 ---
HIS SECOND FRANCHISE: RAMBO
Stallone isn't just Rocky to his fans. He's also called by another Hollywood action icon name, Rambo. After the success of the first two Rocky films, Stallone's name was one of the hottest properties in showbusiness. 1982 was indeed a great year for Sly as both Rocky III and Rambo debuted. Turing the star in a legendary action movie icon. But it gets even better!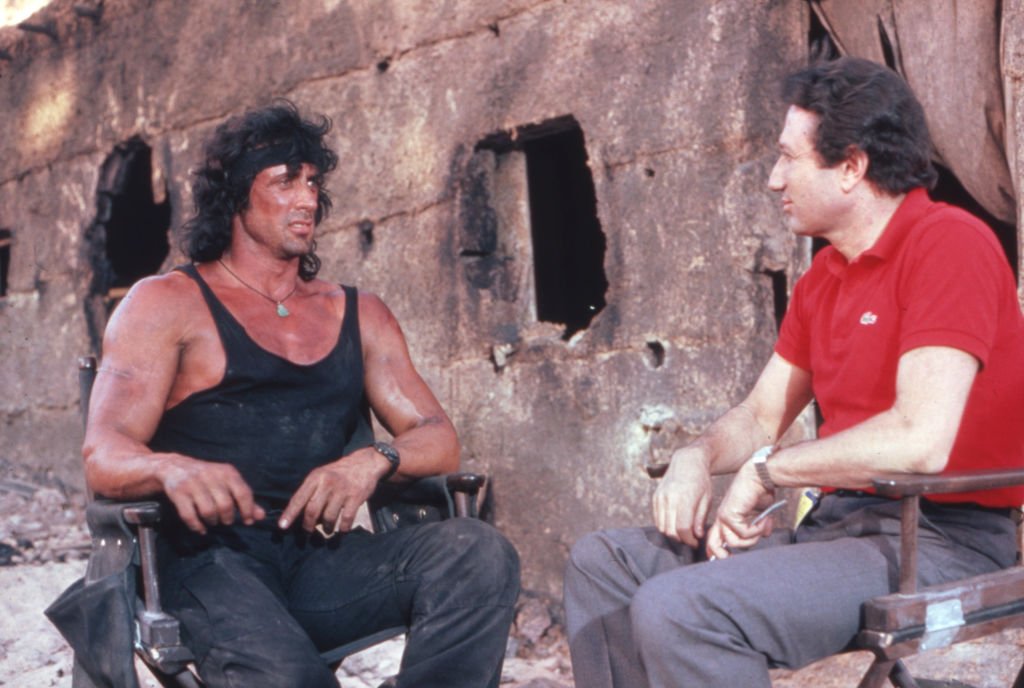 ---
SECOND VEHICLE FOR GREATNESS
While not as much of a critic's favorite as Rocky, the Rambo franchise has also held up well. The franchise has a total of five movies. The most recent one was released just last year. Have you seen it yet? It's called Rambo: Last Blood. Despite the title, we're hoping that Rambo might still make his way into our screens somehow. Here's more of Stallone's great work.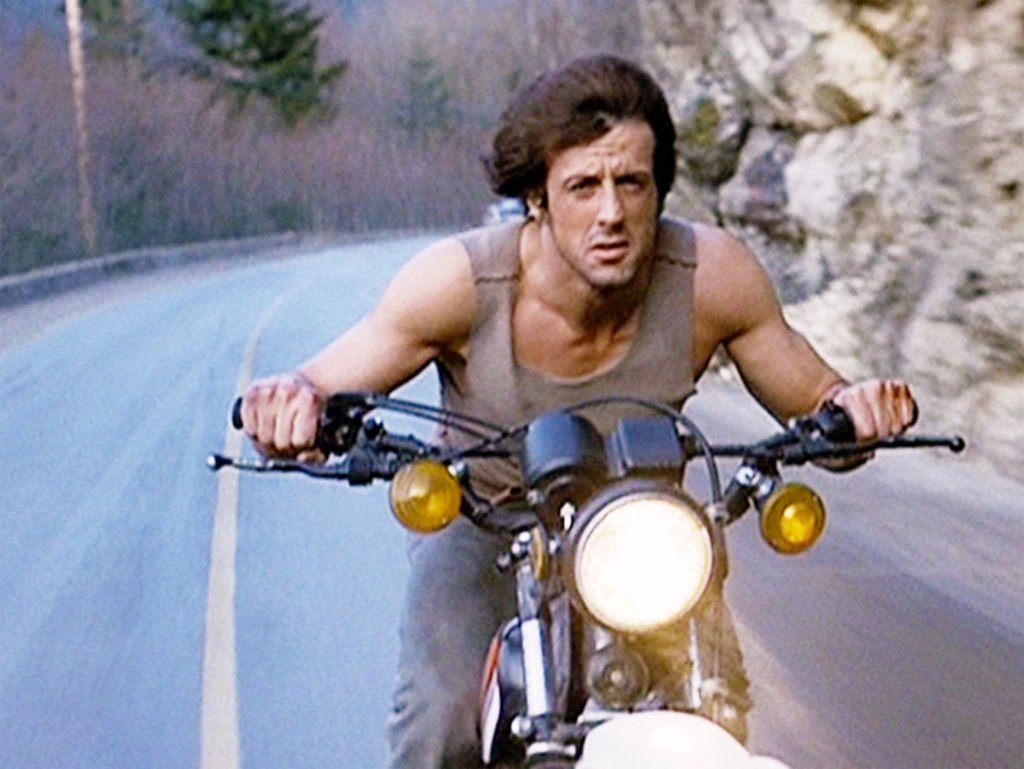 ---
IN THE BUSINESS OF MAKING THINGS GO BOOM
Throughout his career, Stallone has built up a brand of high-octane and explosive action. He practically dominated the 80s and early 90s with films like Cobra, Over the Top, Tango & Cash, Demolition Man, The Specialist, and Judge Dredd. By the time the new millennium came rolling in, Stallone had already become a Hollywood big man. He did more than just act.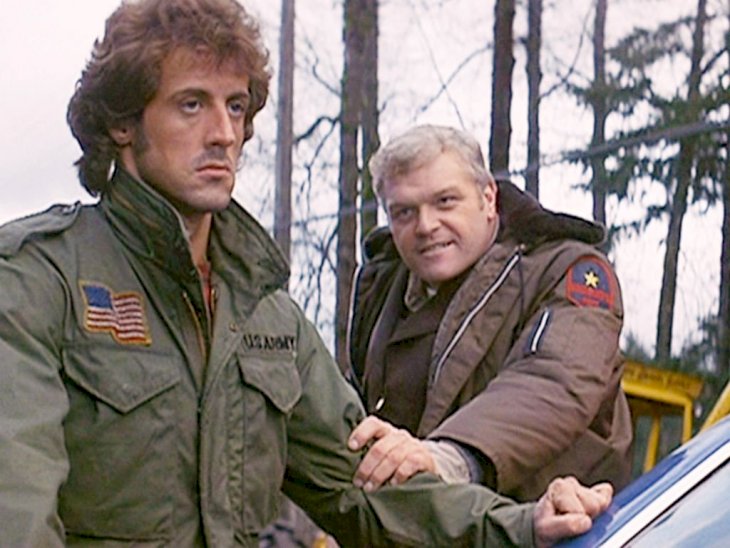 ---
A MAN OF MANY TALENTS
As we shared earlier, Stallone wrote the original screenplay for Rocky. This was a clear sign that he was more than just a pretty face and a solid physique. True enough, as time went on, Stallone would venture into other roles throughout his career. He's acted, produced, directed, and written many projects.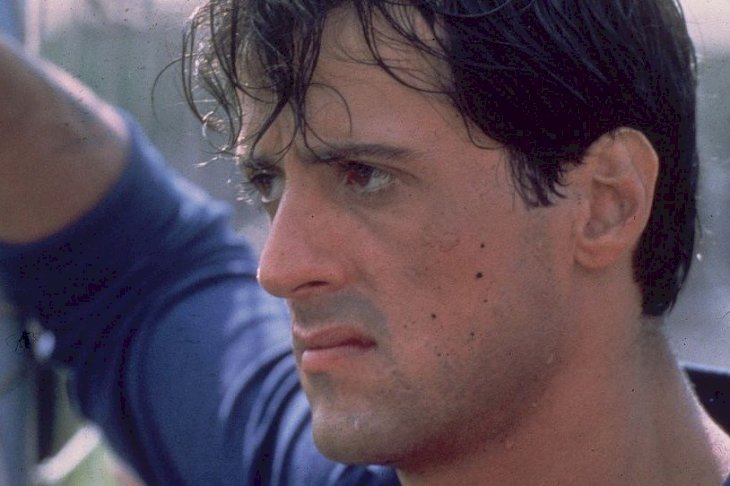 ---
TAKING THE REINS ON HIS FILMS
It might surprise you to know that Stallone directed Rocky II, III, IV, and 2006's Rocky Balboa. He also directed 2008's Rambo and the first installment of a new franchise that he introduced to Hollywood that ended up being a huge cash cow for him. But we'll get to that in a bit. Time for some work that he produced.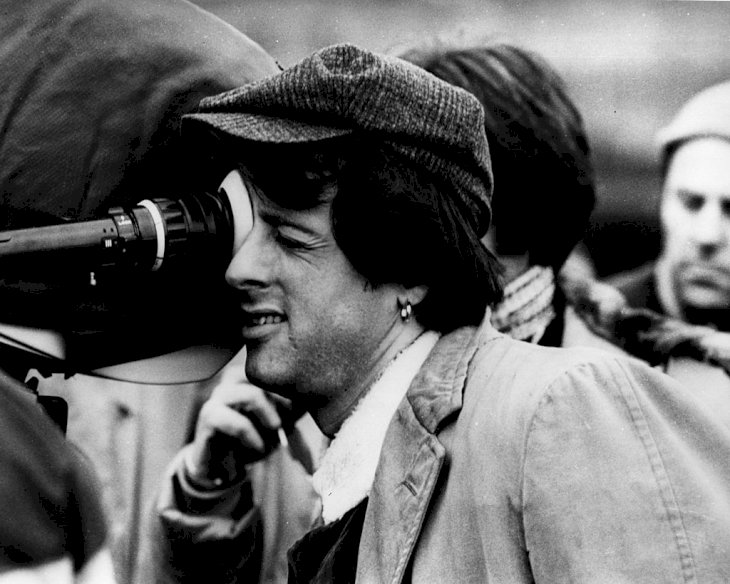 ---
A BOXING LEGEND IN HIS OWN RIGHT
Stallone ventured into becoming a producer relatively late. It really kicked in in the 2000s. Remember the reality tv show competition about boxing? It was called The Contender. Yeah, well good old Rocky was an executive producer on that show from 2006-2009. Well, it's no surprise really, Stallone is technically a boxing legend himself. Here's more!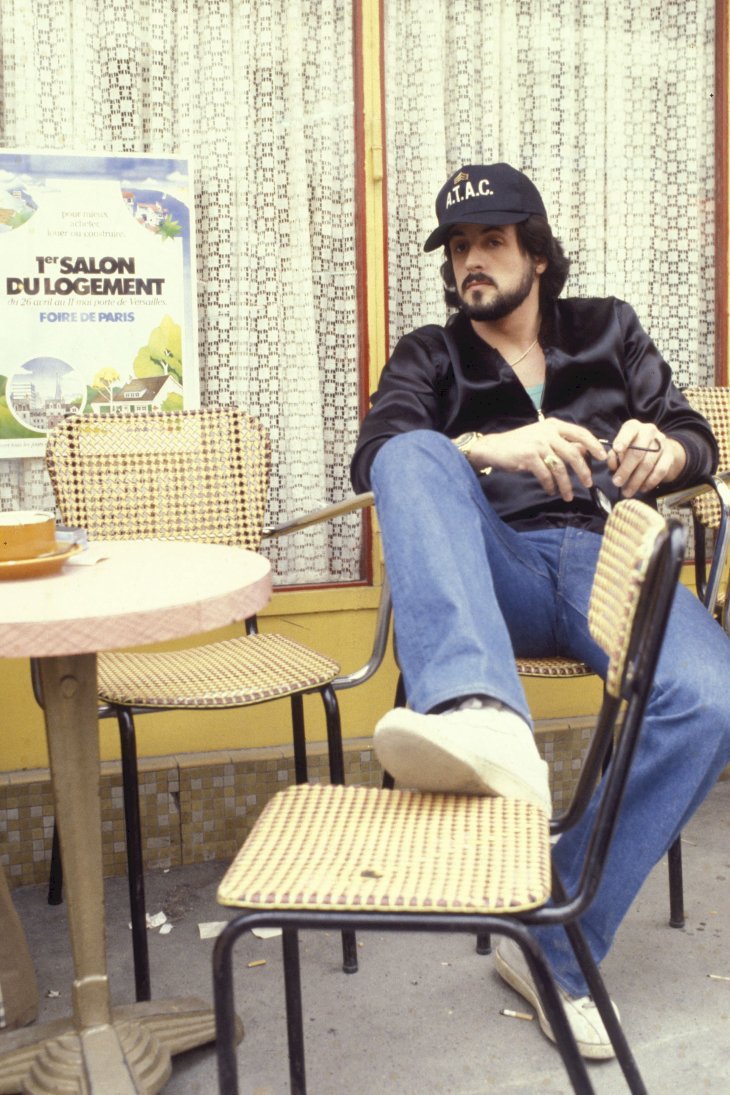 ---
HE IS A GREAT EXAMPLE OF FITNESS AFTER ALL
While most of us know that he also made the Creed movies come to life, it may also surprise you to find out that Sly has been behind the scenes of a particular fitness reality competition on Netflix too! It's true, he's both a writer and an executive producer for Netflix's real competition, Ultimate Beastmaster!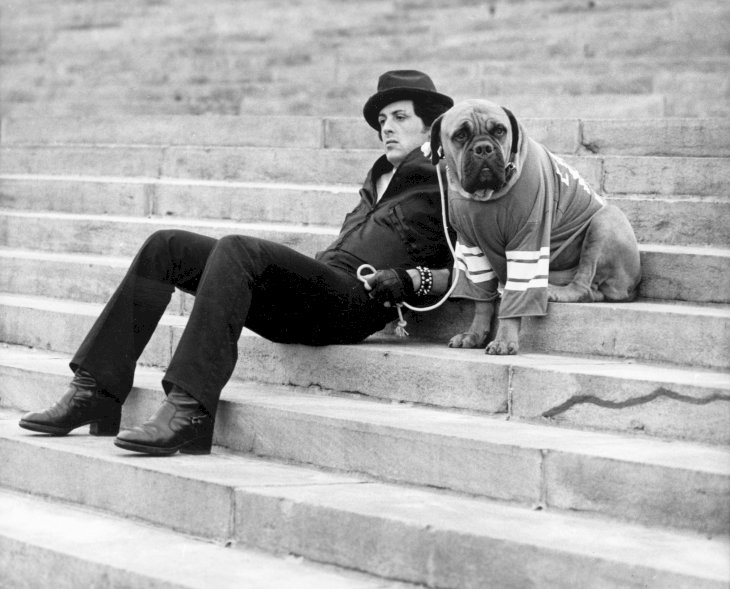 ---
THIRD TIME'S THE CHARM
Just when you thought that Stallone, along with his countless other action films outside Rocky and Rambo, was done with the genre. He rolls into the modern era of action movies with another blockbuster franchise. This time, the older and more seasoned action hero pulls off the brilliant idea of playing into the 'seasoned action star' notion people were starting to think of himself. It worked out amazingly.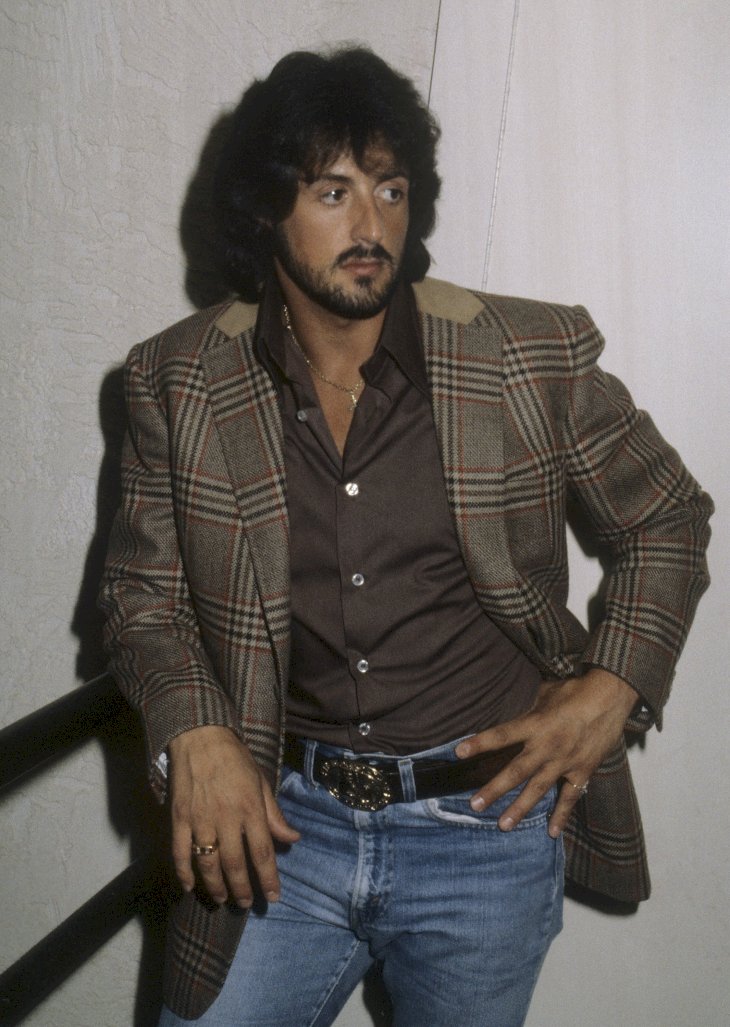 ---
ALL THE ACTION STARS EVER
Of course, we're talking about The Expendables. Who wouldn't want to see the greatest action stars of yesteryear, plus a few new faces, team up and cause a little havoc? No one! Action heroes like Dolf Lundgren, Jason Statham, and Jet Li got bunched together with jacked-up funnyman Terry Crews and UFC Legend Randy Couture. It was an explosive idea, to say the least. Here's how much it made!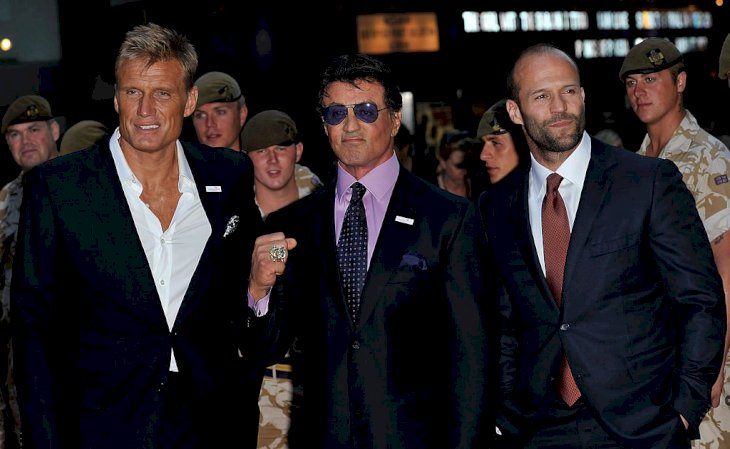 ---
A BOX OFFICE BLOWOUT
Each of the three Expendables films grossed over $210 million at the very least. The Expendables 2 which added stars like Jean-Claude Van Damme, Bruce Willis, Arnold Schwarzenegger, and Chuck Norris into the mix for some very meta and very campy action and comedy! It also made over $300 million, which doesn't hurt! And this is what all that success has done to Sly!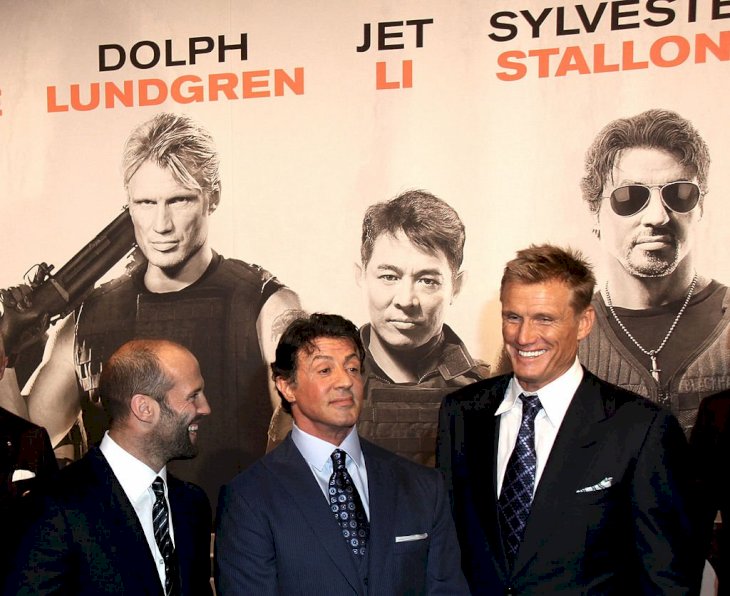 ---
THE BALL JUST KEEPS ROLLING
With all the success he's gotten, it seems that Sylvester Stallone really knows how to milk his image. He knows that Hollywood and his audiences love his action, and so he sticks with it. Most recently, the final (at least we think so) installment of the Rambo saga, Last Blood was released in late 2019. So how successful of success for Stallone?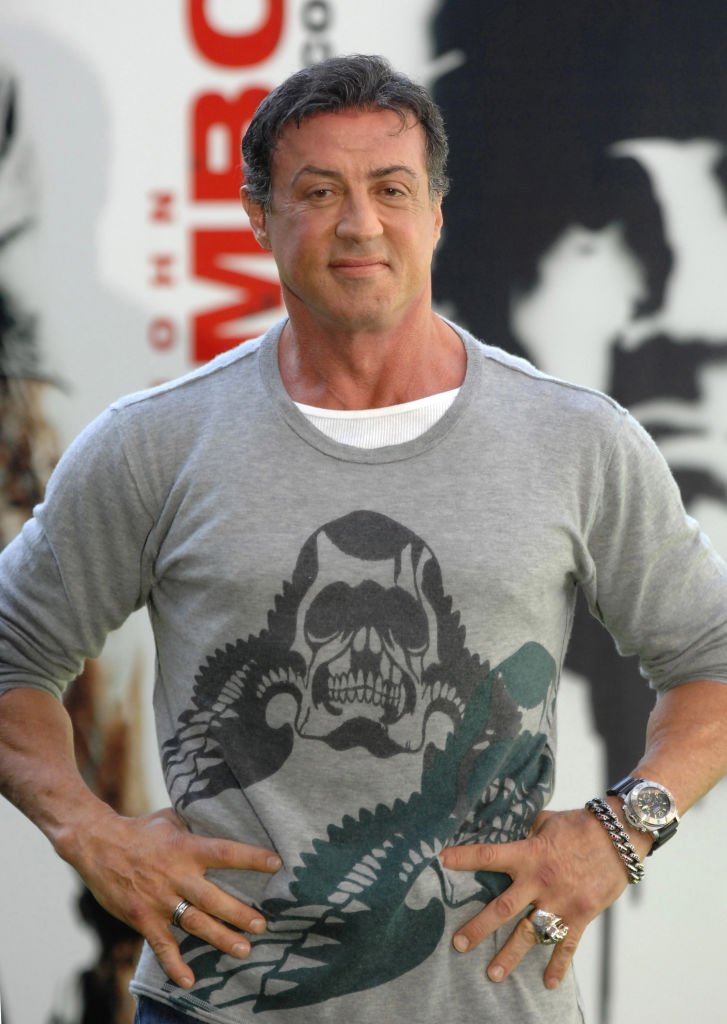 ---
TOP GUN OF HOLLYWOOD
Stallone has been one of Hollywood's big dogs for a long time. We're talking decades of dominance spread across three successful movie franchises and a whole host of films and television projects. So how much are we really talking about? Well, Stallone's Net Worth is approximately $400 million. Wowza! Here's what he's made thanks to the box office.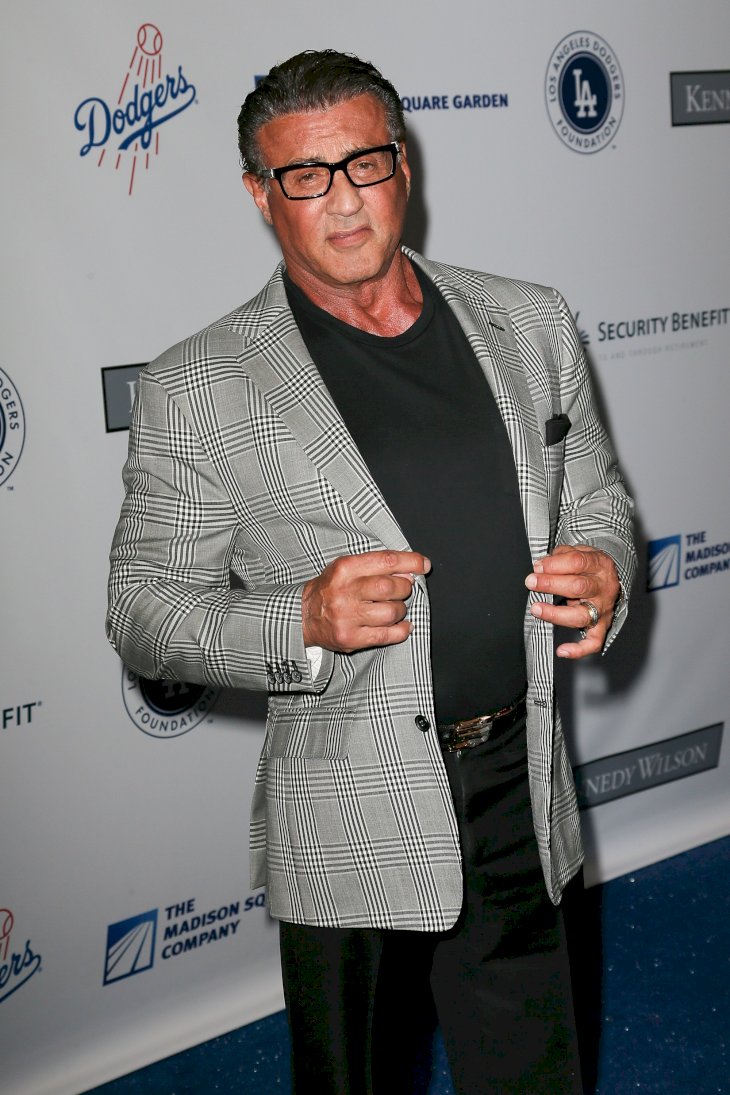 ---
OVERFLOW
For First Blood, Stallone made $7 million. For its sequel, he made more plus a Jet. By Rambo III he had tripled his salary. The last Expendables movie earned the star $15 million alone. All in all, the movies that Stallone has been in have brought in roughly $4 billion. Yes, billion. So here's what Sly does with all his money.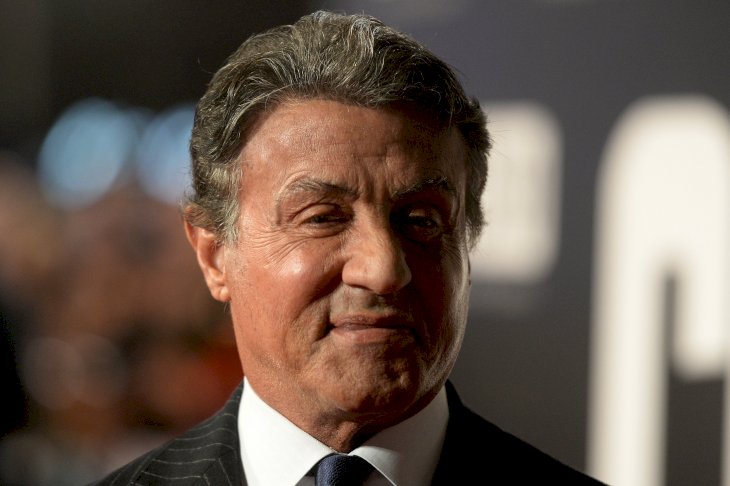 ---
MAINTAINING THE STALLONE LOOK
Throughout his career, one can argue that Stallone has given a lot of effort into maintaining his brand. He works out a lot, eats right, and preserves the iconic figure that is Hollywood's, Sylvester Stallone. On top of that, he's also kept his hair from graying out, most of the time. It's really tough to picture a Sly Stallone without his dark, jet black hair. Right? Guess again!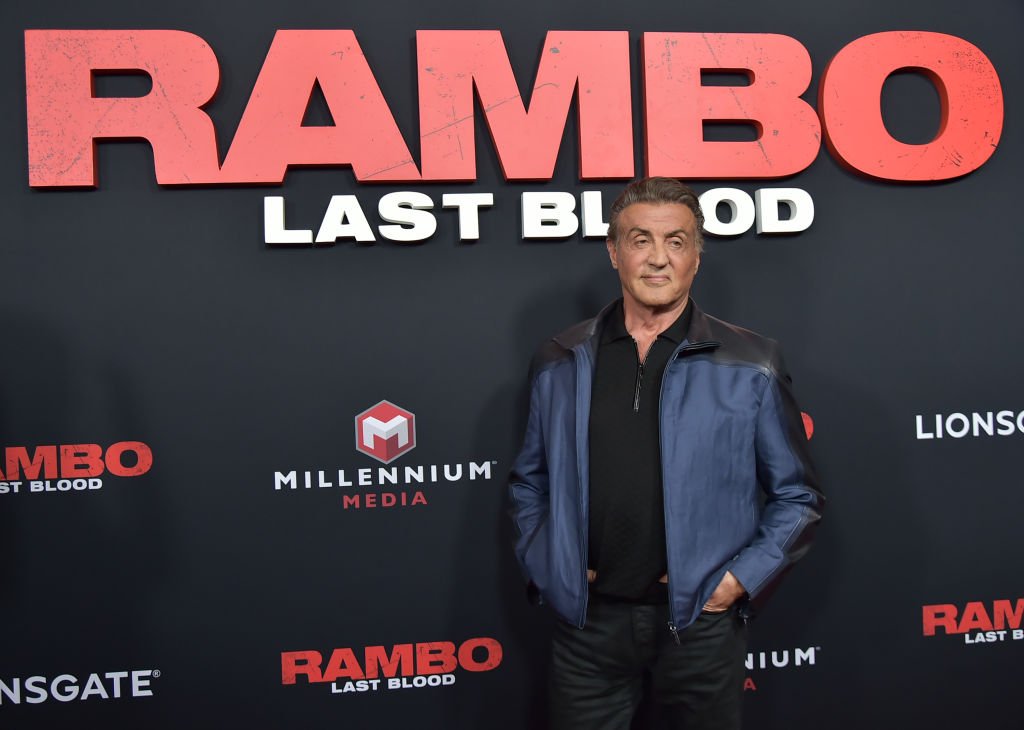 ---
SLY THE SILVER FOX
Sylvester Stalone posted a video on his social media. Yes, old Sly is hip! In the video, he sported an all-new look: Silver hair! Stalone has been known to prefer keeping his hair black, as it was his signature look. This is why the new look is so refreshing and, let's be honest, suits him well!
---
SOME WORDS OF WISDOM
For someone his age, it's amazing to see that Sylvester Stallone know's how to dominate the social media game. His Instagram alone has 12 million followers which is just another piece of evidence that points to the fact that he is a star who's surpassed the barriers of age. He has a motto that he likes to add to his posts, 'Keep Punching'. It's a call to keep striving for your goals, no matter what. Inspiring.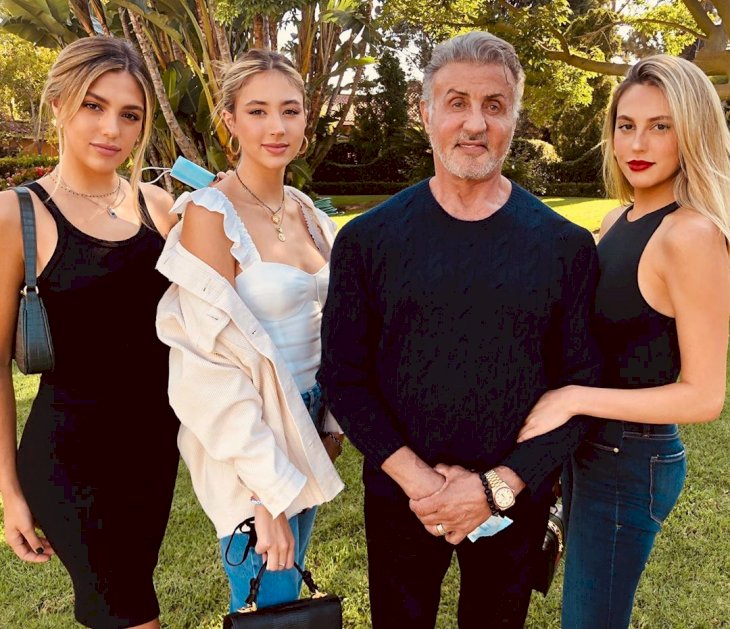 ---
FAIRLY IMPACTFUL ONLINE
The millions of people who follow Stallone on Instagram are definitely treated to a different side of the star. Minus the bright lights, camera sets, and paparazzi, social media has given the actor an avenue to reach out to his fans and they to him. He's even posted videos of himself answering different questions people have had for him. What a guy!