'Harry Potter' Actors Unrecognisable As Youngsters
Harry Potter was and is one of the world's most beloved book-turned-film sagas. With a magical plot and fantastic actors, the tale was brought to life in whimsical ways. Some of the older professors and characters at Hogwarts have evolved and you might not recognize them in pictures from their youth! Look out for Dumbledore and Snape to see a big transformation!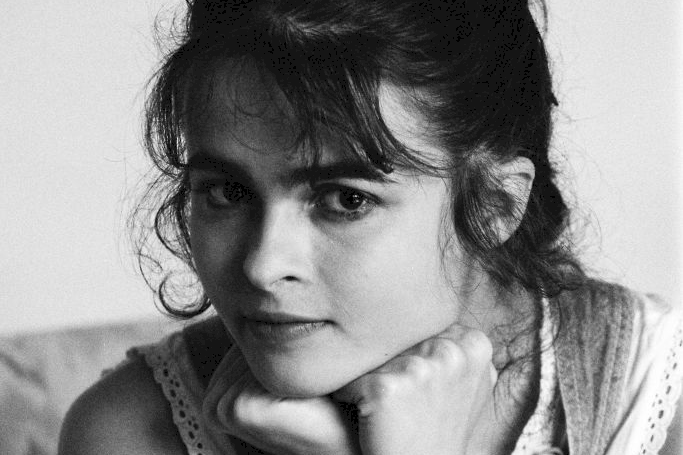 ---
MEET THE OLDER MEMBERS OF THE HARRY POTTER CAST 
Ah, the good ole Harry Potter saga. Known for its stellar plot and unexpected twists and turns, this is something that certainly has taken the world by storm. Did you know that many of the cast members were well-aged acting veterans before they took on their roles in this series? While they had success before, these roles would mark a definitive peak in their careers!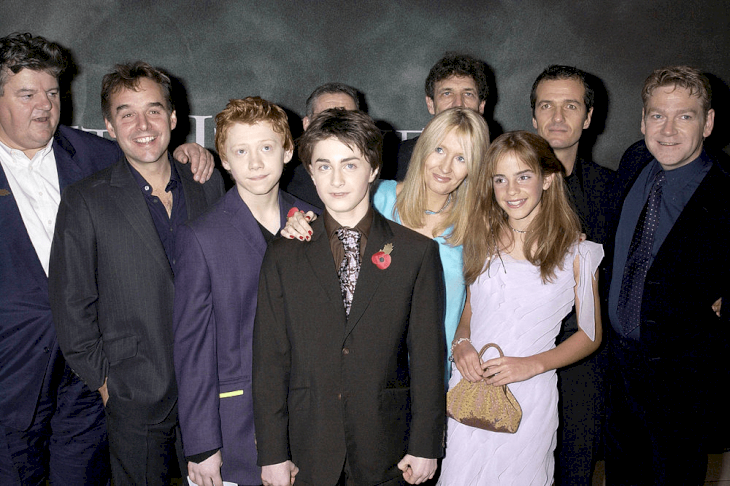 In fact, some of the stars are still making magic on the screen today, while others have sadly passed away. One of the lesser-known facts about the casting process is that author, JK Rowling often had a hand in picking the stars for this series. She dreamed up the entire plot so it's only fitting that she aid in this important job.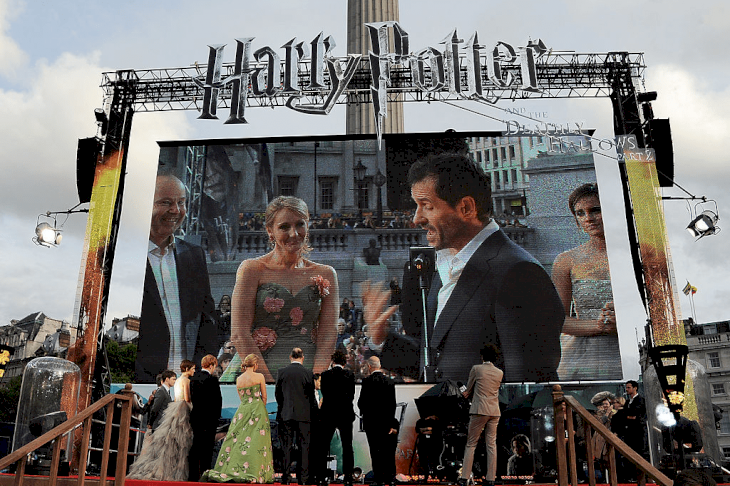 ---
ALAN RICKMAN AS SEVERUS SNAPE 
If you are a fan of Harry Potter then chances are you know Alan Rickman's character well. The beloved Severus Snape was some of the fan's best or worst castmates. Either way, the Potions teacher, was a key star in the story. Alan was one of the stars that J.K. Rowling handpicked for the role personally! So, it suffices to say he was perfect for the job!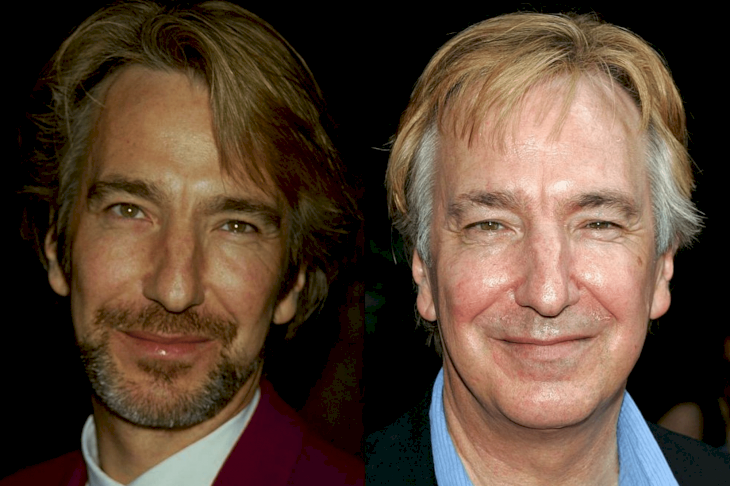 Sadly, Rickman passed away at the beginning of 2016. You can see him in his final performances on screen in the films,  Eye in the Sky and Alice Through the Looking Glass. He will always be remembered for him fantastic roles in the industry and of course, his powerful play as Professor Snape.
---
MAGGIE SMITH AS MINERVA MCGONAGALL 
With a career spanning over six decades, few are not familiar with the unstoppable Maggie Smith. From her role as a teacher in Harry Potter to her amazing performance in Downton Abbey, we can't get enough of her. We wonder what project she'll take on next!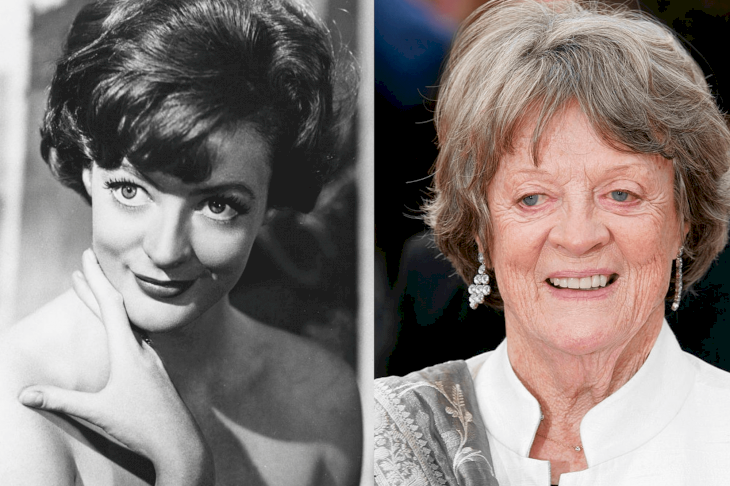 It seems like the dame will return to her theatre roots if she does work again. Why? Well, being on camera did not always intrigue her as much. In 2019 she said, "I am deeply grateful for the work in 'Potter' and indeed 'Downton' but it wasn't what you'd call satisfying. I didn't really feel I was acting in those things."
---
HELENA BONHAM CARTER AS BELLATRIX LESTRANGE 
Often called Tim Burton's "muse," the actress Helena Bonham Carter was simply flawless in her role as a deranged witch. She started out in the industry at a very young age and we have loved to see her evolve over the years. One of her most recent roles was on Netflix's The Crown. We simply can't wait to see what she will do next.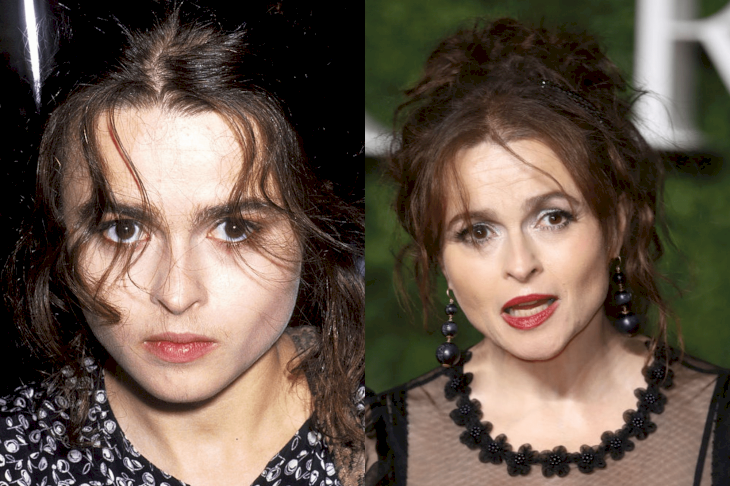 ---
SHE LOVED PLAYING A WITCH 
Did you know this actress was approached to play her villainous role? She explained the occurrence as follows, "So they came to me. And I loved it. I love magic, I love witches, I love the whole [Harry Potter] world. I was all too happy to play a witch." So, it seems she was indeed the perfect match for this role.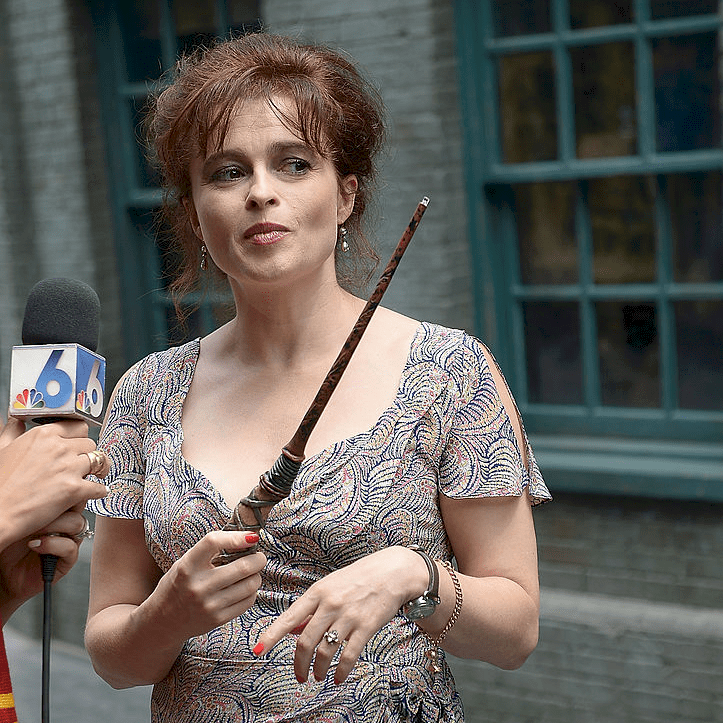 ---
RALPH FIENNES AS LORD VOLDEMORT 
Known as the villain of villains on Harry Potter, you will be surprised about the man hidden behind all of the makeup and illusions of special effects. The actor, Ralph Fiennes has a distinct look and we can't imagine him in any other role than Mr. Bad Guy. Were you a fan of this eerie character or was he one of your nemeses? Have a look at him back in the day below!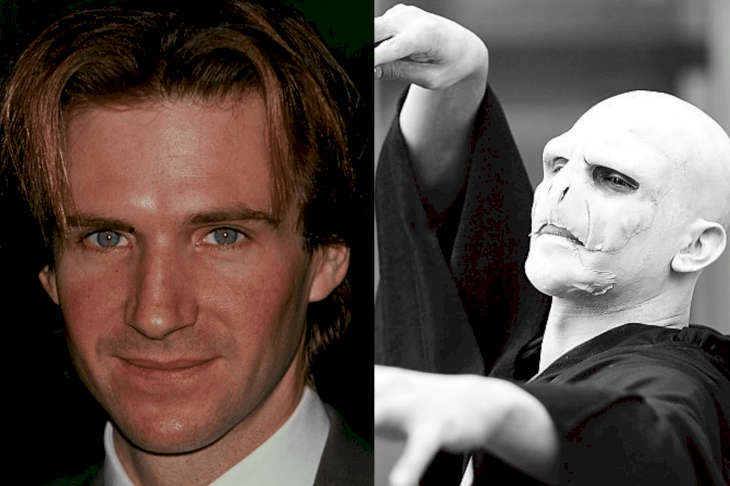 ---
JOHN HURT AS GARRICK OLLIVANDER 
Remember the magic wand shopkeeper? He was none other than, Garrick Ollivander who was portrayed by John Hurt. The star was pivotal in the film as he shows us all how Harry connects to the villain, Voldemort. Sadly this legend passed away back in 2017, leaving his great skills etched into film history forever.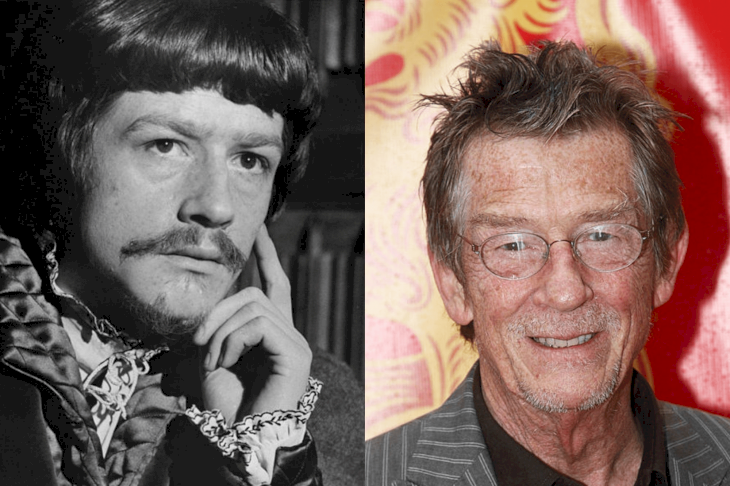 ---
MICHAEL GAMBON AS ALBUS DUMBLEDORE 1.0
Michael Gambon had one of the most important roles within the entire Harry Potter series. He was to bring Albus Dumbledore to life. A fun fact about this veteran star? He never read the books, merely looked at the script, and went for it! Things went swimmingly well in the first 2 films but then, the actor, unfortunately, passed away.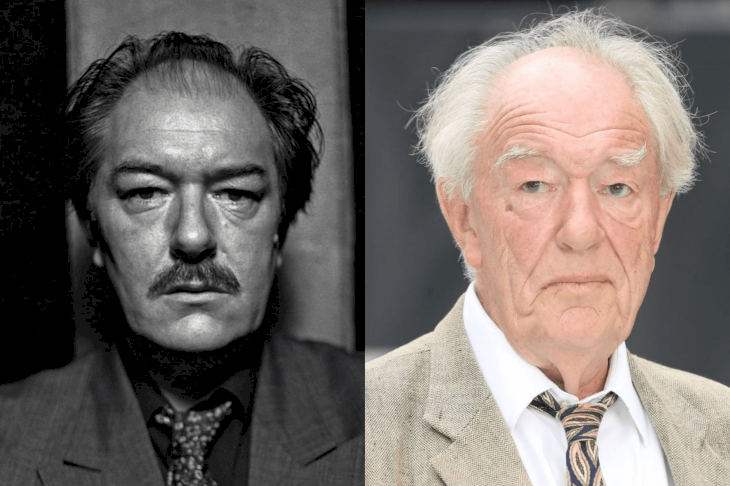 ---
RICHARD HARRIS AS ALBUS DUMBLEDORE 2.0 
When Richard Harris stepped up to the plate to playing Dumbledore 2.0, many fans wondered if he would live up to the first great actor's reputation. And of course, the veteran star did! This legendary actor gave his best and his last jobs and performances to this franchise. Sadly he died a mere month before one of the film premiers.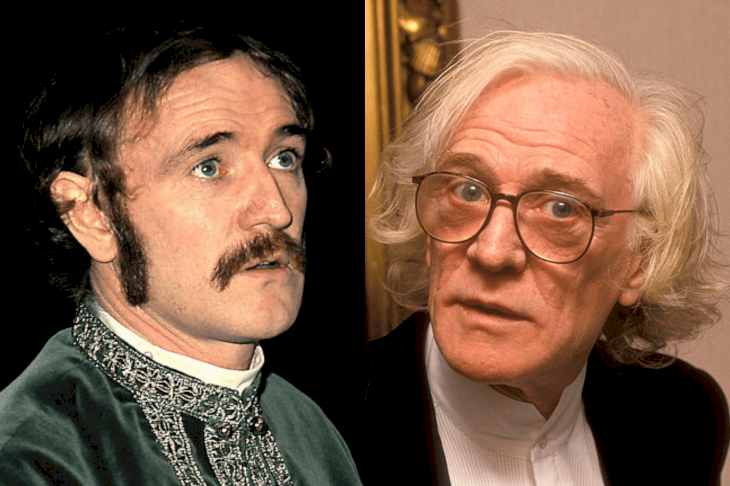 ---
ROBBIE COLTRANE AS RUBEUS HAGRID 
If you bumped into Robbie Coltrane on the side of the road you might not recognize him for his fantastic role as Rubeus Hagrid in Harry Potter. The role of a loving giant shot this actor to fame and still marks a major highlight in his career. Fans around the world adored his soft and gentle nature and we can thank J. K. Rowling for personally choosing this perfect star.
Robbie was also let in on a few secrets which helped him understand his role even more! Fans now want more people to be like this star's kind character, saying "May I just add that while we here at Potterwatch applaud Hagrid's spirit, we would urge even the most devoted of Harry's supporters against following Hagrid's lead." We agree!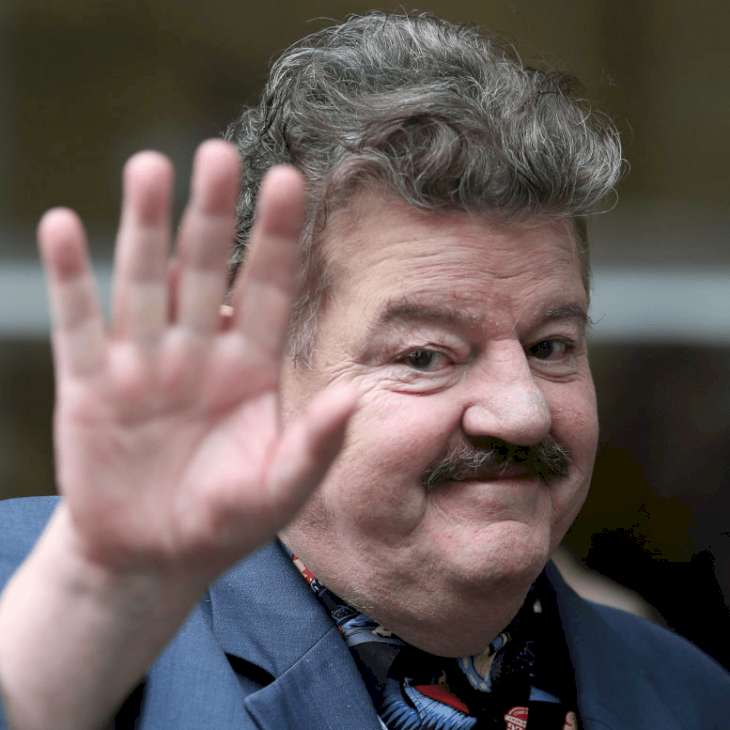 ---
BRENDAN GLEESON AS ALASTOR MOODY 
Brendan Gleeson was the amazing yet quirky and crazy Alastor, aka "Mad-Eye Moody." Didn't he just perfect the role of a terrifying figure? At first, you fear him because of his visible scars but soon it becomes clear, he is an absolute gem! With all of his intense make-up, you may not even recognize this star as he looks today, let alone how it looked years ago.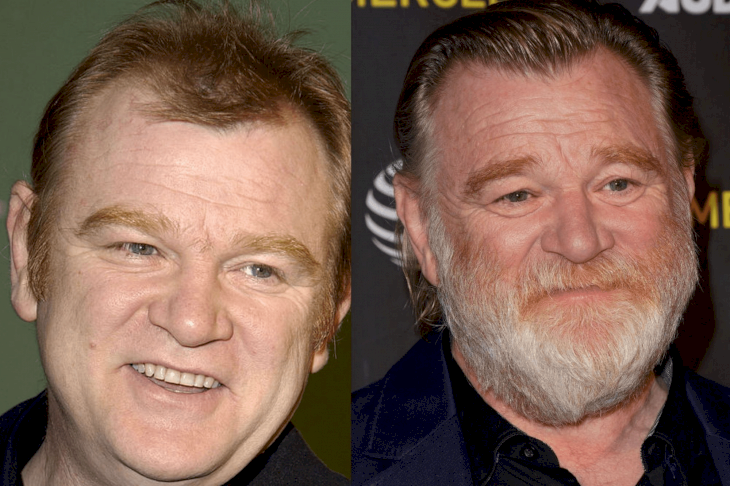 ---
JULIE WALTERS AS MOLLY WEASLEY 
This little lady played the role of Ron Weasley's mom and always had her hand's full thanks to her six kids. Her character was always sweet and she became a true fan-fave over the years. Not only was she a mother to Ron and his siblings but a mother figure and symbol to many of the saga's watchers and readers. 
---
GARY OLDMAN AS SIRIUS BLACK 
Gary Oldman was responsible for bringing us danger and entanglement. He's starred as Sirius Black and certainly did a fantastic job on the screen. You may also know him for his role in Darkest Hour. For his amazing talent, he has bagged an Academy Award, a Golden Globe Award, and a Screen Actors Guild Award. Wow!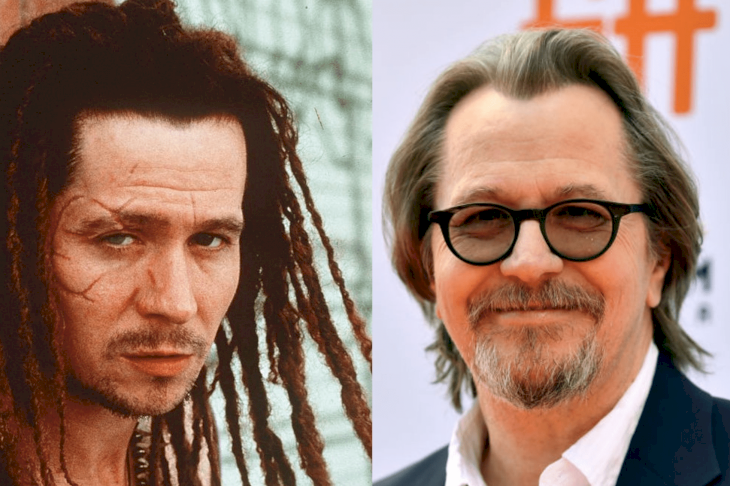 ---
EMMA THOMPSON AS SYBILL TRELAWNEY 
Ah, the legendary actress, Emma Thompson, she's been in the movie after movie and we keep wanting more. There are few genres she has not dazzled and for the Harry Potter saga, she took on the incredible character of Sybil Trelawney. As the ditsy professor of Divination, could we ever ask for a better-suited fit? We think not!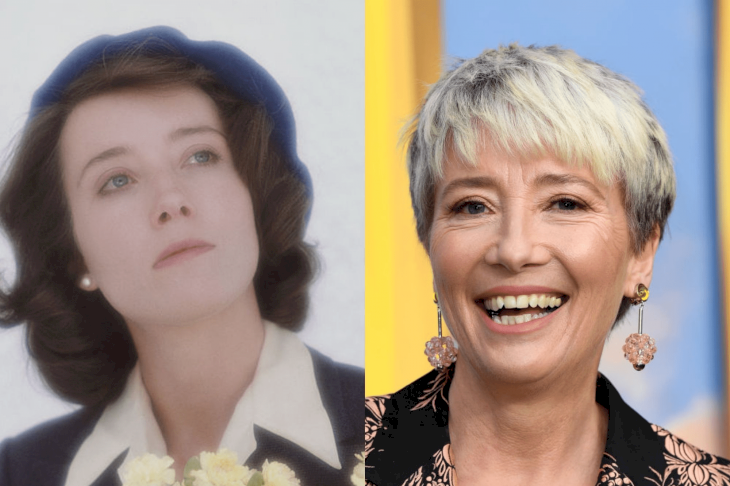 Can you believe just how much she has transformed over the years? From a young starlet to a mature veteran legend, she keeps getting better like a fine wine!  Britain can be proud of her work and numerous awards such as two Academy Awards, a Primetime Emmy Award, three BAFTA Awards, and two Golden Globe Awards - way to go, Emma!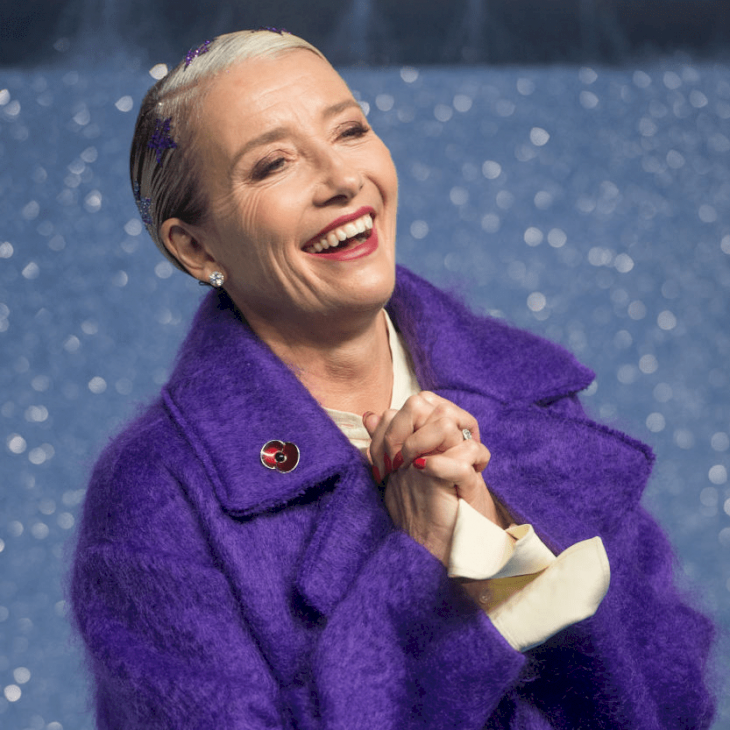 ---
IMELDA STAUNTON AS PROFESSOR UMBRIDGE 
The original disciplinarian, Professor Umbridge, no-nonsense got past her! Very few of the wizards in this series were fans of her and the strict rules she enforced. Yet, we can't help but find the actress behind this role extremely adorable. What was your favorite Imelda movie thus far?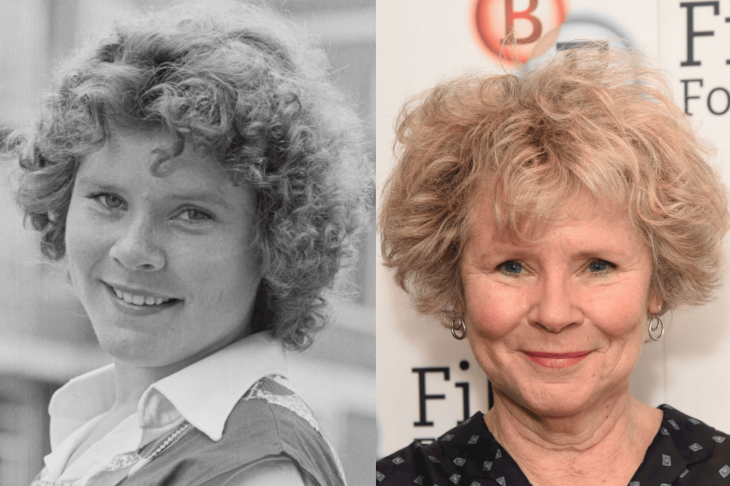 ---
DAVID BRADLEY AS ARGUS FILCH 
Possibly one of Hogwarts's most endearing characters, this watchman was unforgettable. Argus Filch and his cat made us smile often thanks to his eerie role. We adored watching David Bradley in this role as he hurried along with the mischievous students such as the Weasley twins. The films would not have been the same without his finishing touch, that's for sure!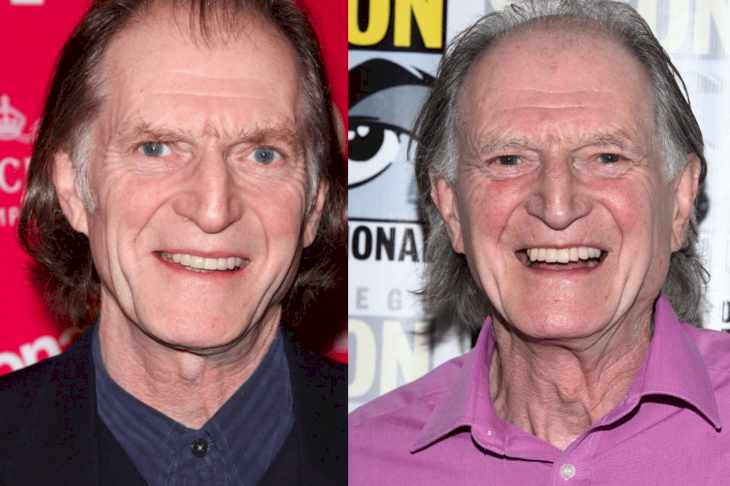 You may also know him thanks to his roles as Walder Frey in the HBO fantasy series Game of Thrones, and Abraham Setrakian in the FX horror series The Strain. However, his most memorable role will always be linked to Harry Potter and the halls of Hogwarts! He and Ron Weasley may not have gotten along on-screen but they surely did off of it! 
Wow, what an incredible trip down Hogwarts memory lane! Who knew that these stars had evolved so much over their years in the limelight. Do you have a Harry Potter character fave? Leave us your comments and let us know which characters you would add to our list of incredible transformations.