This Is Us Cast's Real-Life Partners 2020
This Is Us finally came back into our lives with season 5! But what is happening in the private lives of the cast? What do we know about Chrissy Metz's new boyfriend? Why did Milo Ventimiglia decide to never date his co-stars again? And whose off-screen marriage is tightly connected to This Is Us? Find out all the answers below!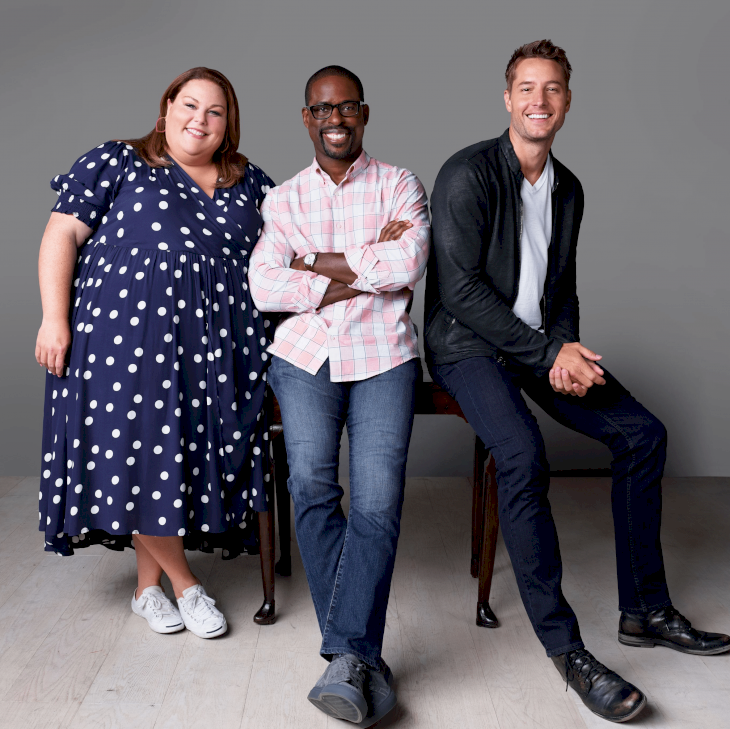 ---
CHRISSY METZ AKA KATE
40-year-old Chrissy became a real role model for people who struggle to accept themselves and lack self-love. She confessed she often cries at her fans' messages about how she has changed their lives. As she told Harper's Bazaar in 2017: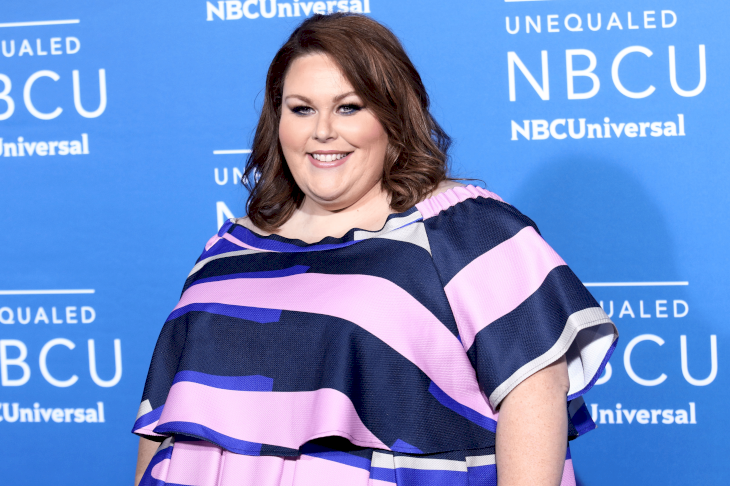 ---

"I'm paving the way for other women and men who know they're destined for greatness but they don't believe it yet. There's more room for all of us now - no matter our sexuality, race, body size, gender, or whatever else."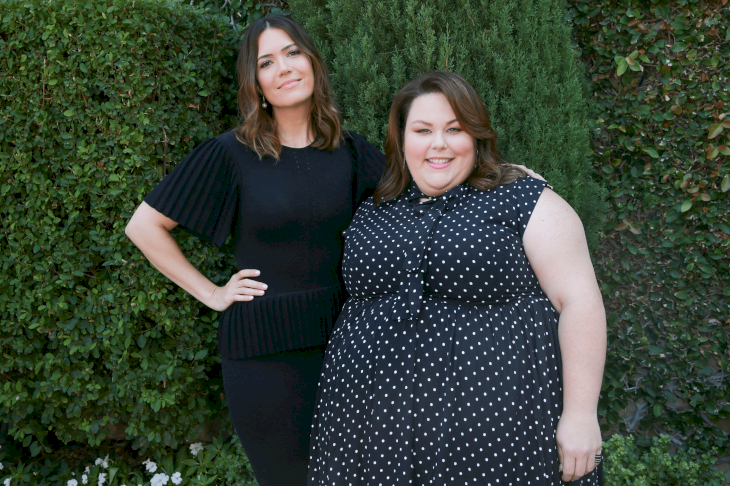 ---
And her inspiring attitude doesn't let her stay single for long! The actress got married to screenwriter Martyn Eaden in 2008, but 8 years later they amicably parted ways. Metz even said she tried to become a better ex-wife to Marty than she was a wife.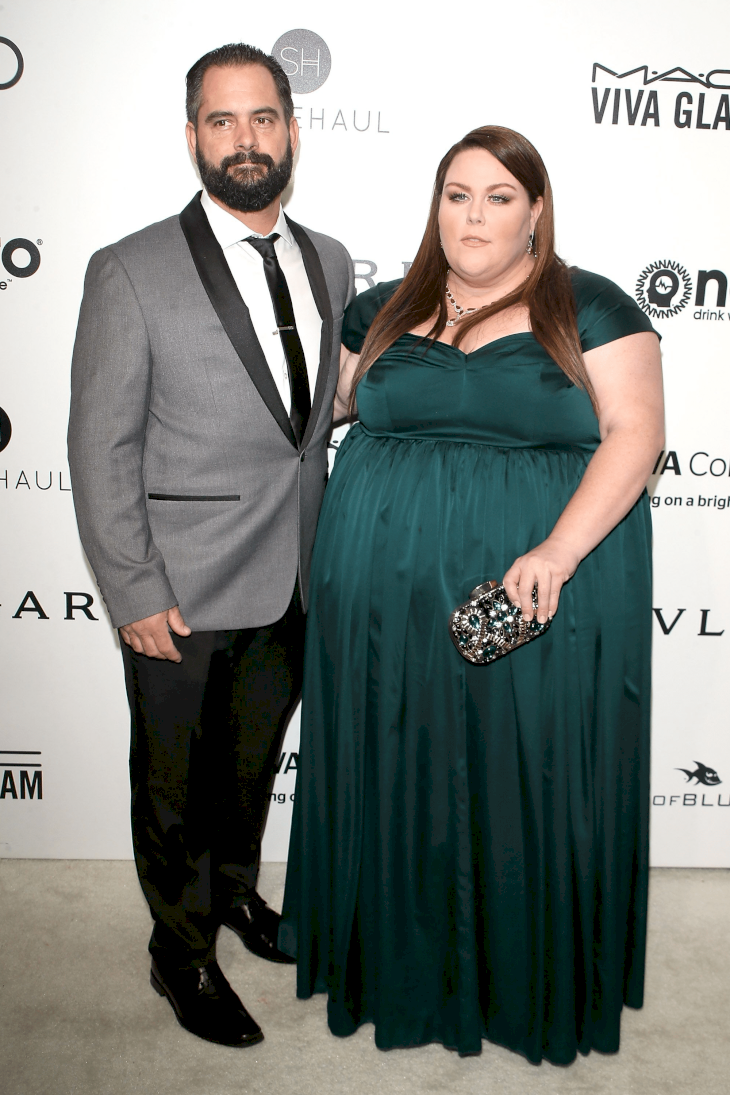 ---
Chrissy's next love story happened behind the scenes of This Is Us. The actress dated the show's former cameraman Josh Stancil for about two years before she announced that she was back to dating herself. But again, that did not last long, as a few months later, in November 2018, Metz started a relationship with composer Hal Rosenfeld.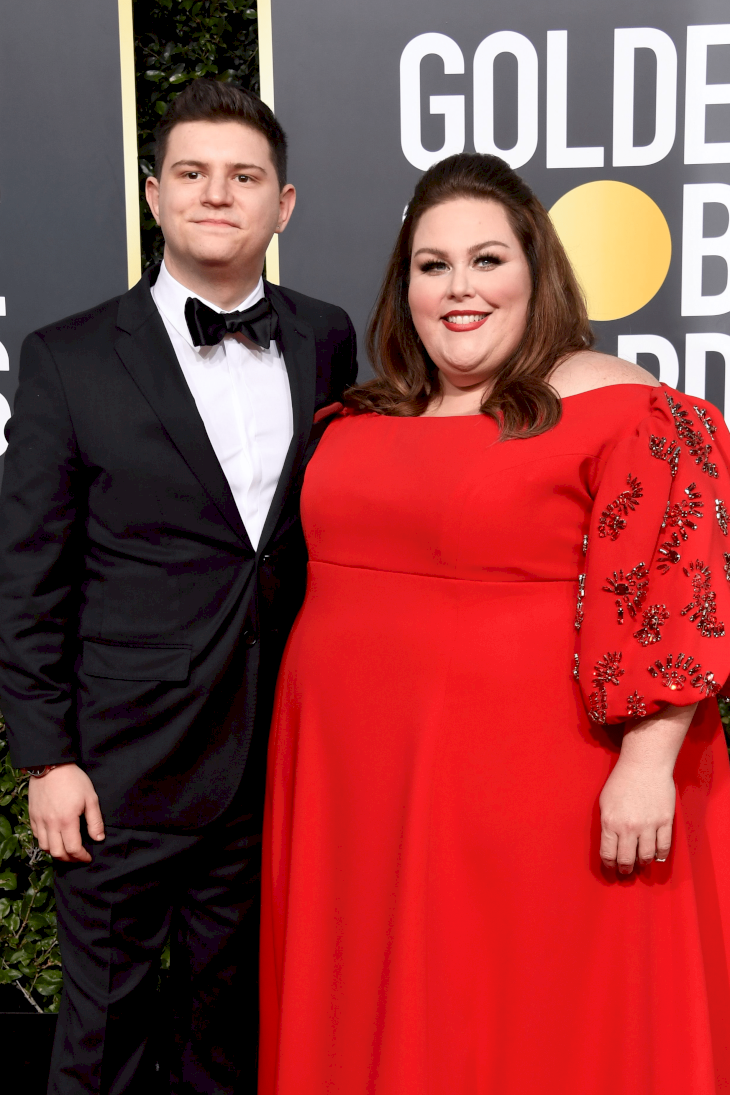 ---
They shared a few red carpets together, yet Rosenfeld was clearly not the love of her life. So is Chrissy back on the market? Nope, she's taken again! According to her recent Instagram post, Metz's new boyfriend is real-estate broker Bradley Collins.
---
As he posted a few days earlier on Chrissy's birthday, they have been dating since May, so quarantine does connect lonely hearts! The couple exchanged sweet hashtags #Metzmerized and #Collinsmesmitten, and you have to admit that they look really happy together! Now let's move to Chrissy's on-screen love!
---
CHRIS SULLIVAN AS TOBY
Just like his bright-looking character, Chris Sullivan is a fan of rather extravagant outfits, hats, and custom-made shoes. And the actor is not alone in his bold fashion choices: Chris and his partner in crime often wear matching outfits to rock red carpets together.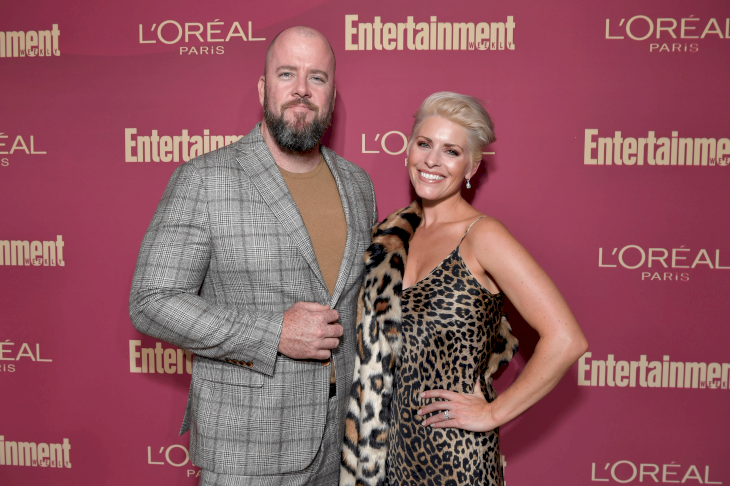 ---
So who is that gorgeous lady? In 2010 Sullivan married producer Rachel Reichard and their love is still as strong as ever! Chris calls his spouse "my Wonder Wife" and always makes sure to do little things for her that he knows she likes. As he told People:
"Love is an action verb, and romance is the result of those actions." 
---
For their 10th anniversary, the couple had the perfect gift, which arrived just a month later. In late July 2020, Chris and Rachel welcomed their first baby - son Bear Maxwell. To mark this special occasion, the proud dad even painted a polar bear on his fence and added bright colors around it.
---
In addition to raising their baby boy, the Sullivans take care of two lovely dogs - Harry and Sally. And Chris seems to be really excited about his new fatherhood journey: his #daditude post on Instagram is proof enough! We wish all the best to this beautiful family, and hope to get more dad jokes from Chris soon!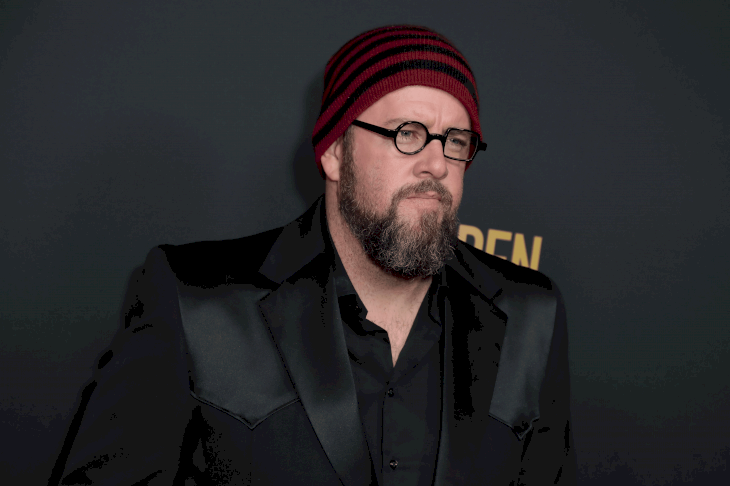 ---
JUSTIN HARTLEY AS KEVIN
While his character is struggling to find the love of his life and build a strong family on screen, the 43-year-old actor seems to have similar issues in real life. Hartley was married to his Passions co-star Lindsay Korman for 8 years before they split in 2012. The ex-spouses remained friends and they share joint custody of their 16-year-old daughter Isabella Hartley.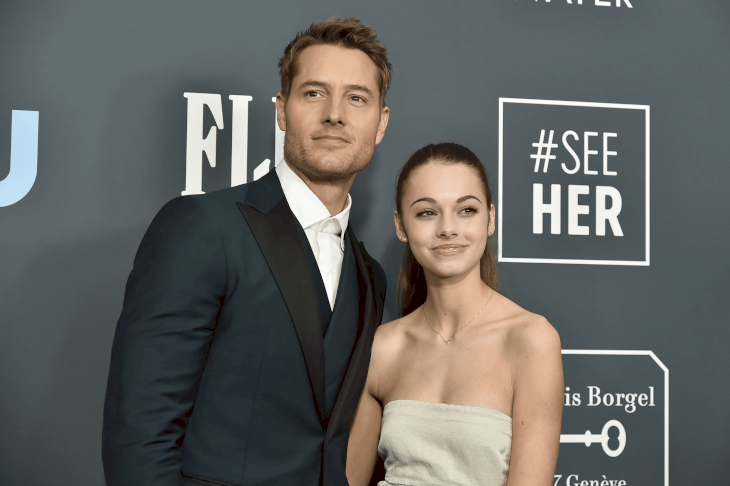 ---
Justin's next lady love was actress Chrishell Stause. Hartley proposed to her after 2,5 years of dating, and they said their vows in October 2017. Yet their marriage expired just 2 years later, and the actor decided to split in November 2019. Stause later revealed that Hartley didn't even try to work things out.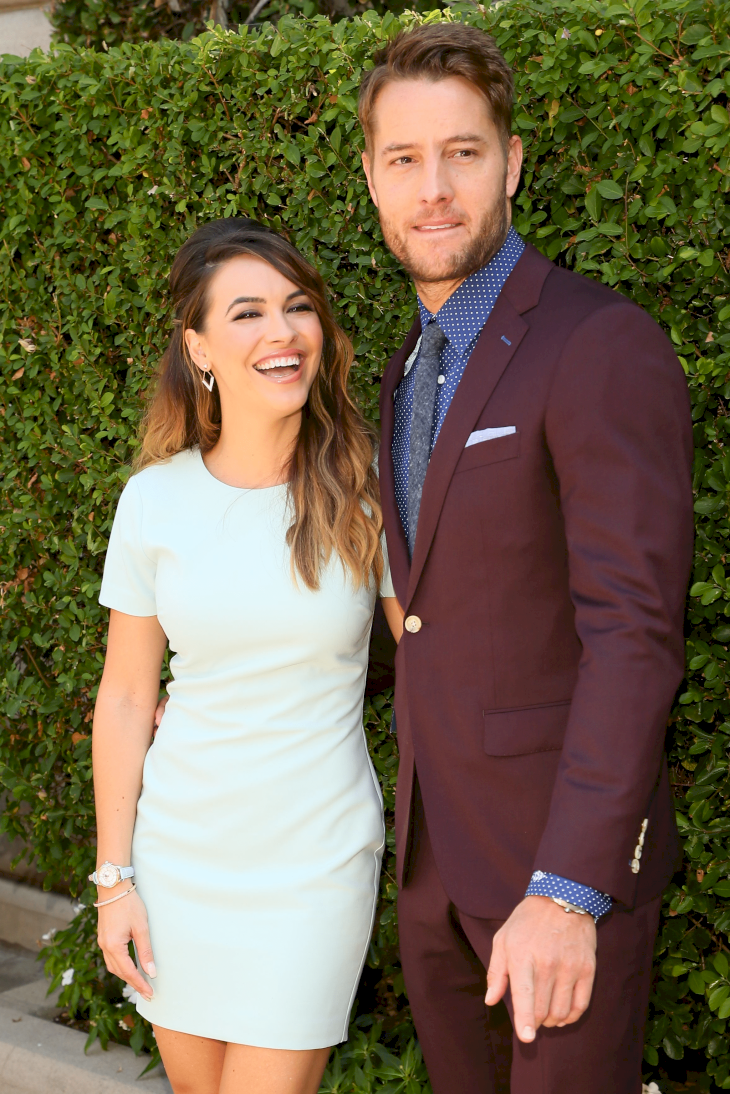 ---
But if you think that Justin's heart is free again, we've got a romance update to share! Reportedly, the actor moved on fast and is now dating his The Young and the Restless co-star Sofia Pernas. Surprisingly, it was the same show where he met his ex-wife, and both actresses used to be friendly with each other on social media.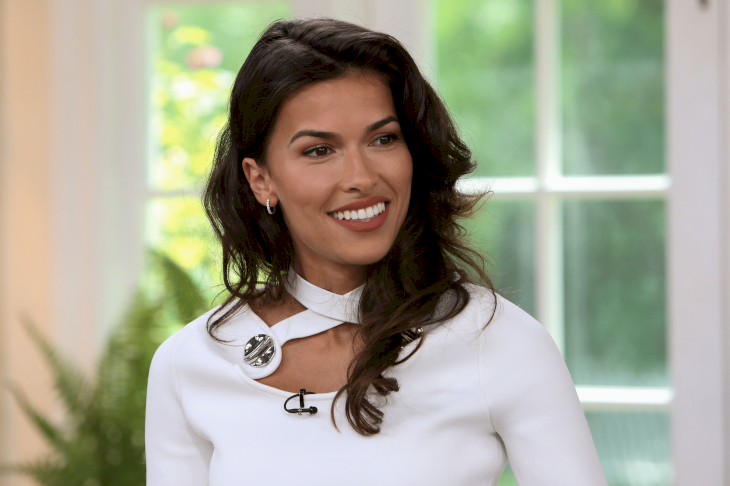 ---
The couple was first spotted kissing in LA in May, and in August they posted similar stories on Instagram. However, neither of them has confirmed their relationship, and we can't say for sure whether Justin and Sofia are still an item. What we can confirm is Hartley's status as dog dad: since February the actor has enjoyed spending time with his lovely pup Paisley!
---
STERLING K.BROWN AS RANDALL
He's a family man on the screen and a family man in real life. Moreover, Sterling's long-lasting love story kinda reminds us of the one between Randall and Beth. Brown met his now-wife, actress Ryan Michelle Bathe, as a college freshman at Stanford in 1998. They lived in the same dorm and starred in plays together.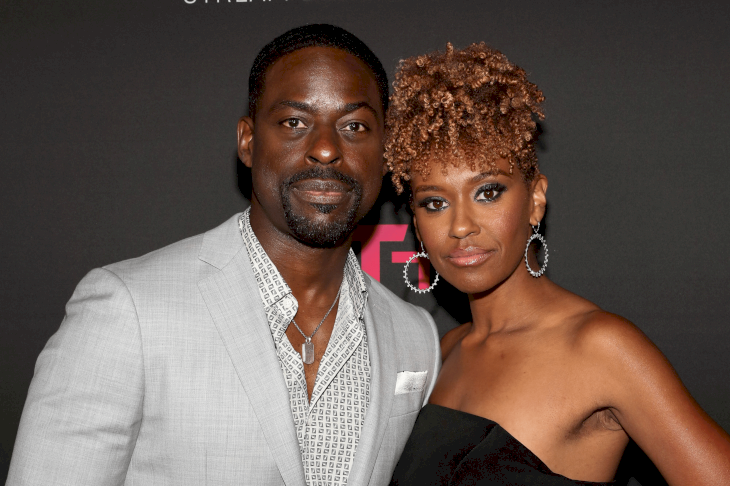 ---
But one fact from their early biographies is quite a surprising coincidence: Sterling and Ryan were born at the same hospital! The two first bonded as friends until they found themselves in an on-and-off romantic relationship. But it wasn't all rainbows and butterflies for Brown: the couple broke up for three and a half years, and Sterling had to win his love back. 
---
And in case you're wondering about the reason for their break up, it was because Ryan's late grandmother saw a "vision" that Brown was evil. Crazy, right? Anyways, thanks to Sterling's persistence, the couple eventually reconciled and married in 2007. 13 years later, and they are raising two sons: 8-year-old Andrew and 4-year-old Amaré. 
---
Can you believe Sterling was the one who helped his wife deliver their eldest at home?! The couple has acted alongside each other in Army Wives, and Bathe had a recurring role on This Is Us. She played Yvette, the mother of young Randall's friend. But as Ryan told E! News, rehearsing together is one of those things they simply can't do.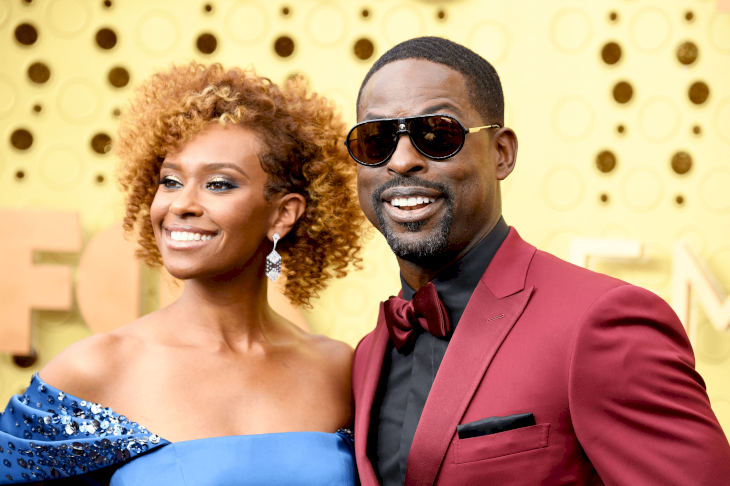 ---
So how do Brown and Bathe keep their love strong? Well, it's all in the simple things. As the actress told US Magazine about her husband, "His love language is time spent. So he's always calling me throughout the day checking in."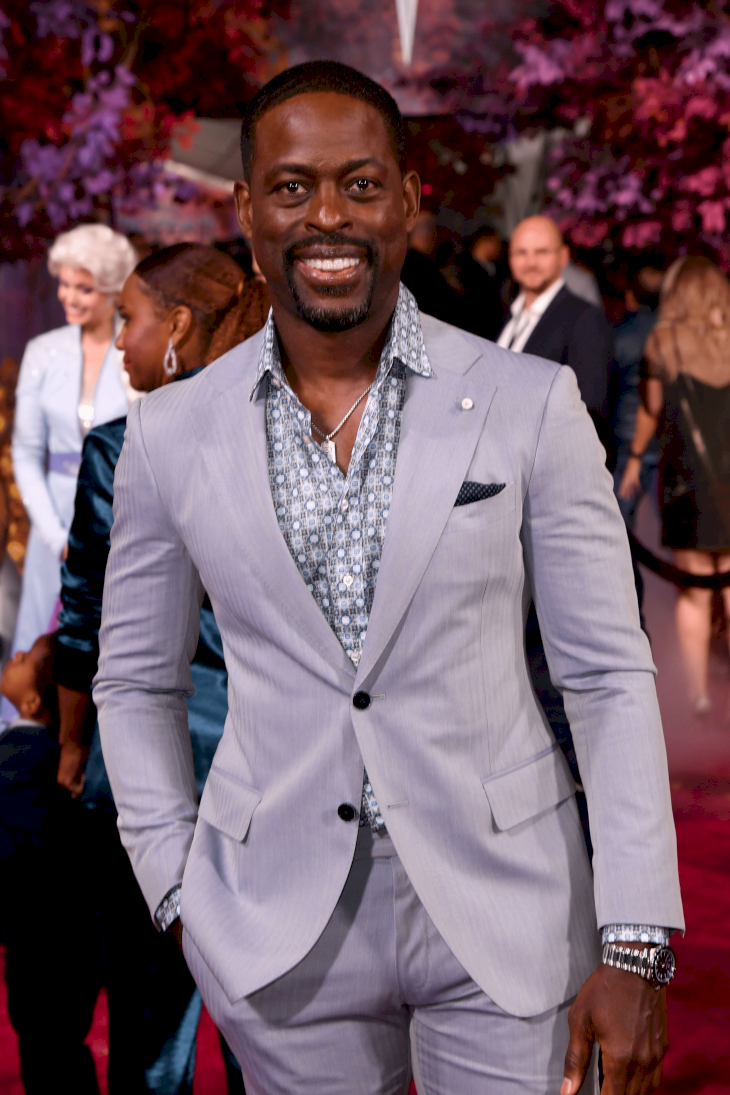 ---
SUSAN KELECHI WATSON AS BETH
The 38-year-old actress normally keeps her private life under covers, but one year ago she could not hide her romance any longer. Last September Watson announced via Instagram that she was engaged to actor Jaime Lincoln Smith. Susan posted a photo of a beautiful, oval sapphire engagement ring on her finger and added her own poem as a caption.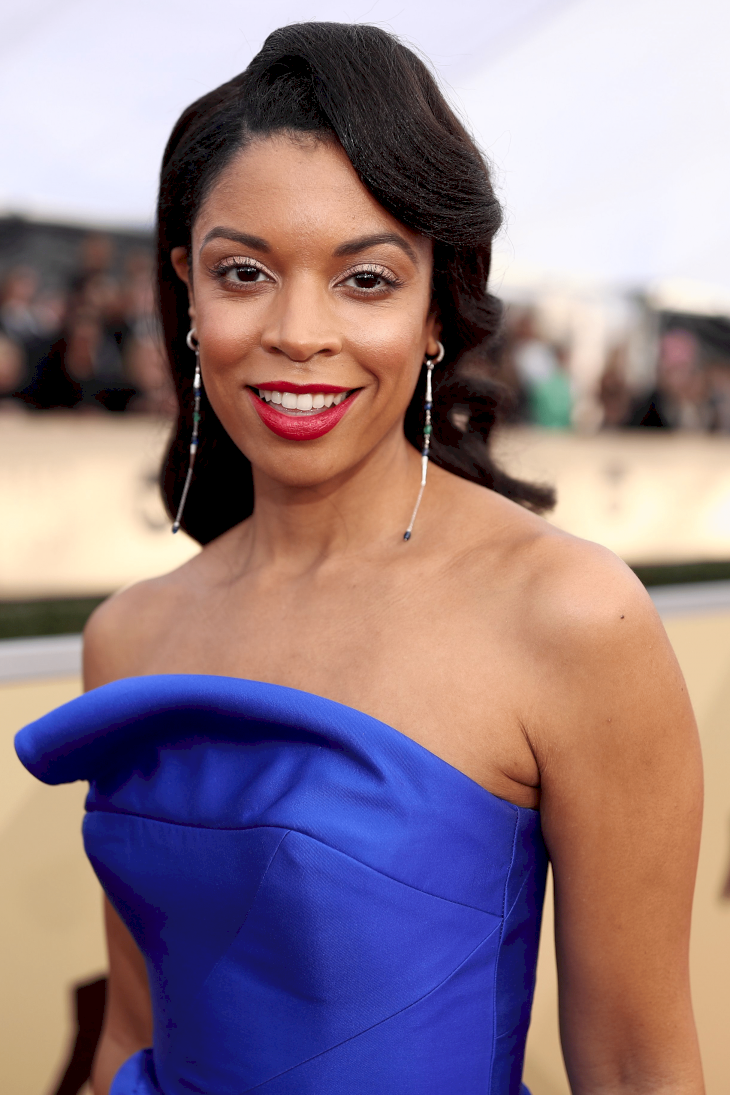 ---
Reportedly, the engagement followed after a 5-year relationship, which both actors kept away from the spotlight. Susan's fellow This Is Us actors shared that they knew the happy news earlier, but they were the first to send words of love and congratulations to the couple.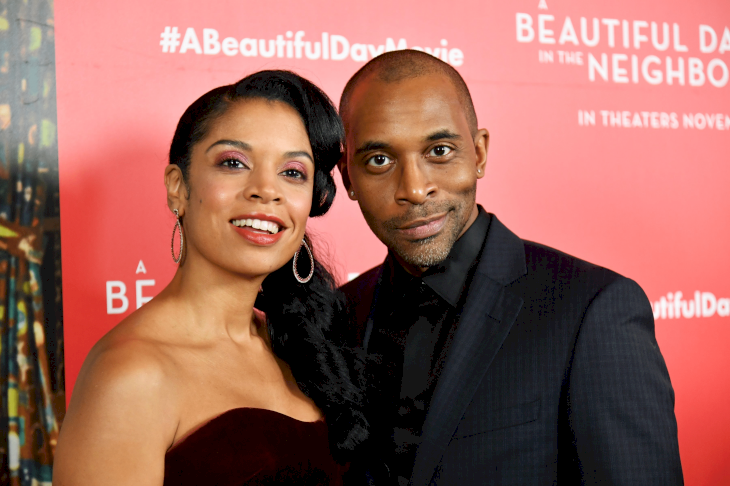 ---
So is there a date for the wedding yet? Well, it looks like something went wrong between Watson and Smith, as both actors deleted the engagement post and haven't been seen on each other's social media at all. Whatever is happening in Susan's private life, we'll unlikely get to learn any details, so let's just hope that the actress is doing okay behind the scenes.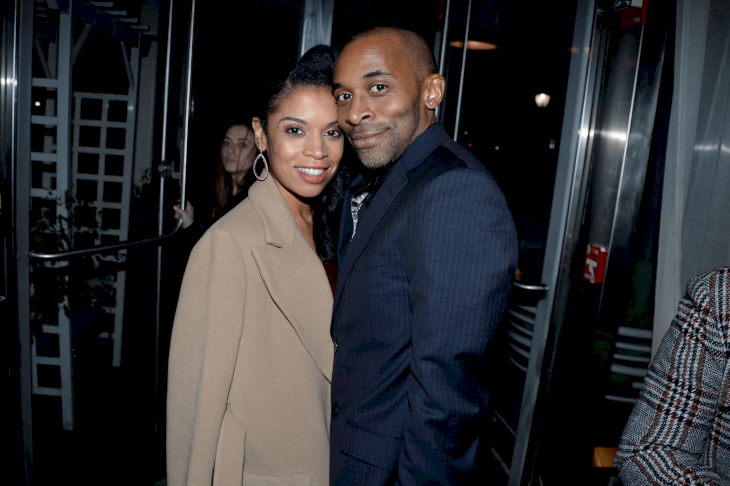 ---
MILO VENTIMIGLIA AS JACK
His character may be one of America's favorite fictional husbands, but the 43-year-old actor behind Jack has quite a different love life off-screen. Milo's list of girlfriends' includes a few famous names - his co-stars. Ventimiglia dated fellow Gilmore Girls actress Alexis Bledel for over three years, and their relationship was in the media's spotlight.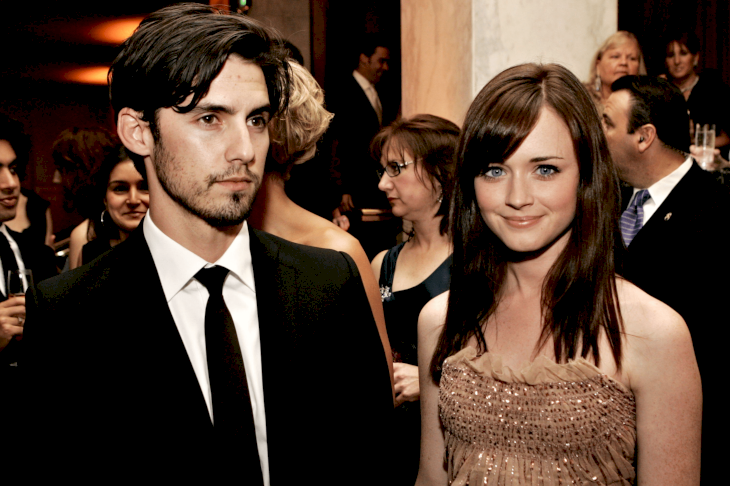 ---
The couple even confessed they had discussed marriage, but they eventually broke up in 2006. Still, the exes seem to be on good terms as Milo supported Alexis on her 2017 Emmy Award for her role in The Handmaid's Tale.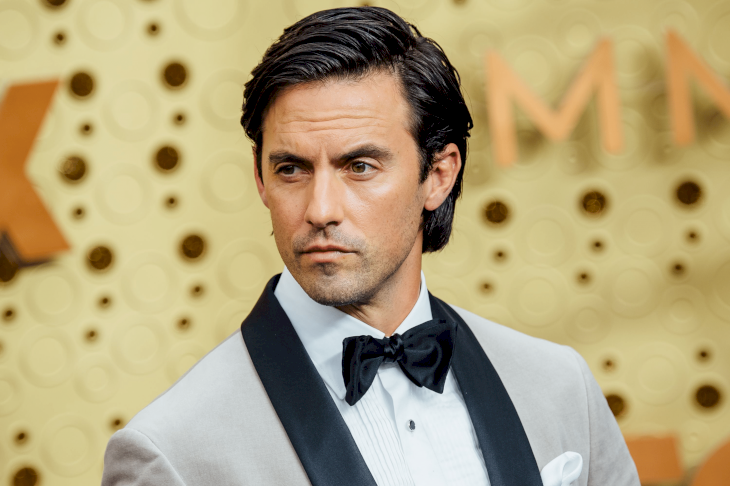 ---
The actor met his next lady love, Hayden Panettiere, on the set of Heroes, and they went out together for over a year. The pair even got a joint press name - 'Haylo'. However, Ventimiglia was heavily criticized for the relationship. His then-girlfriend was just 18. The couple split in 2009, and later the actor admitted he would never mix work with love again: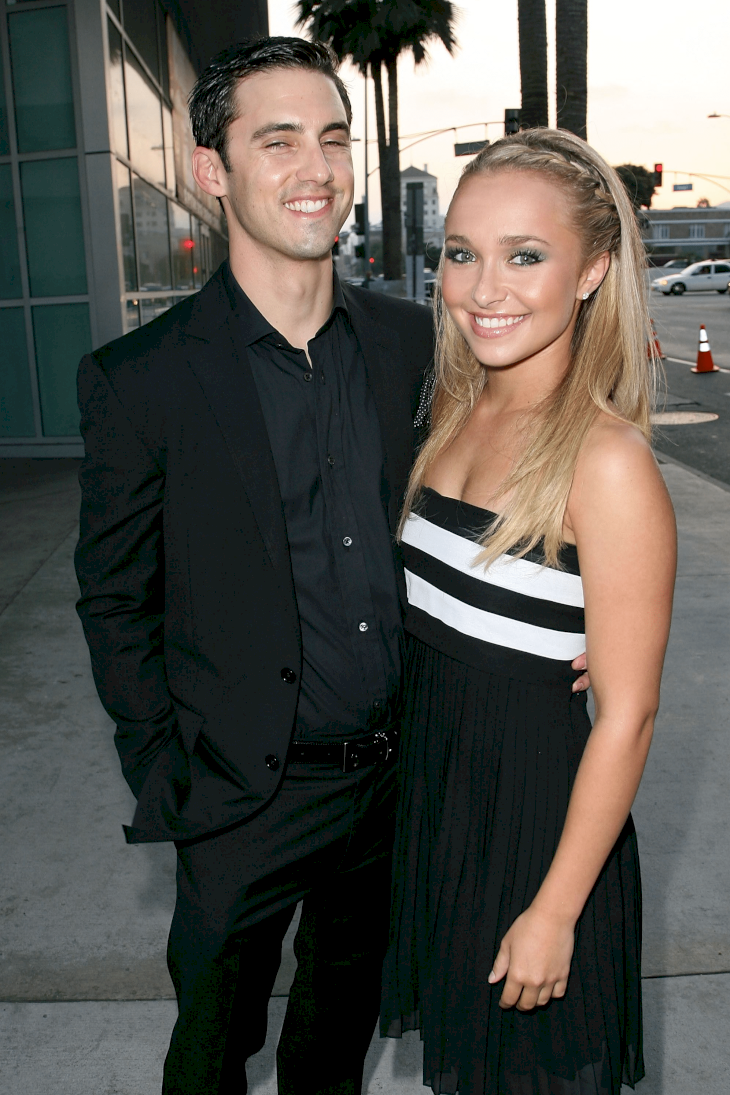 ---

"Never do it again. There are things that happen to you in your life that shape who you are," he told Mr. Porter. "You learn from it. You learn a better way of doing things."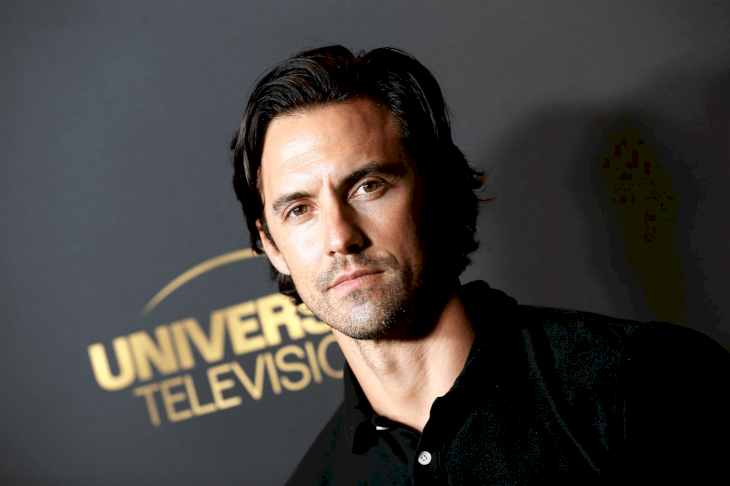 ---
And the most recent publicly-known girlfriend of Milo's was indeed not from the industry. Ventimiglia dated Kelly Egarian, Stella McCartney's marketing coordinator, who accompanied him to the 2017 Emmys. And that's about all the facts we have to share, everything else is rumors.
Milo Ventimiglia ducking for cover on a water ride at Disneyland is bringing me immense joy. pic.twitter.com/mvfE4Zf1cK

— Dave Quinn (@NineDaves) March 26, 2018
---
In March 2018 the actor was spotted on a Disneyland date with a blonde mystery woman. And in October 2019, Milo was rumored to have had a fling with Orange Is the New Black actress Diane Guerrero after the two were seen having lunch together. But as a source later revealed, Milo and Diane are just friends.
---
MANDY MOORE AS REBECCA
While she plays the mother of the big three, 6-year-old Moore is the youngest in the main cast. The actress and singer has had quite a few heartbreaks in the past, but it looks like Mandy's love life has finally gotten a happy ending. 
---
Moore's earliest public relationship featured former Scrubs star Zach Braff. The actors dated for two years, and after their break-up in 2006, Mandy confessed to having struggled with depression. And then came a musician. In 2009 she married singer Ryan Adams, after one year of dating. 
---
Mandy Moore decided to end their marriage 6 years later, and the ex-spouses stated it was a "respectful, amicable parting of ways." But looking back at her first marriage to Ryan Adams now, the actress admits it was emotionally abusive.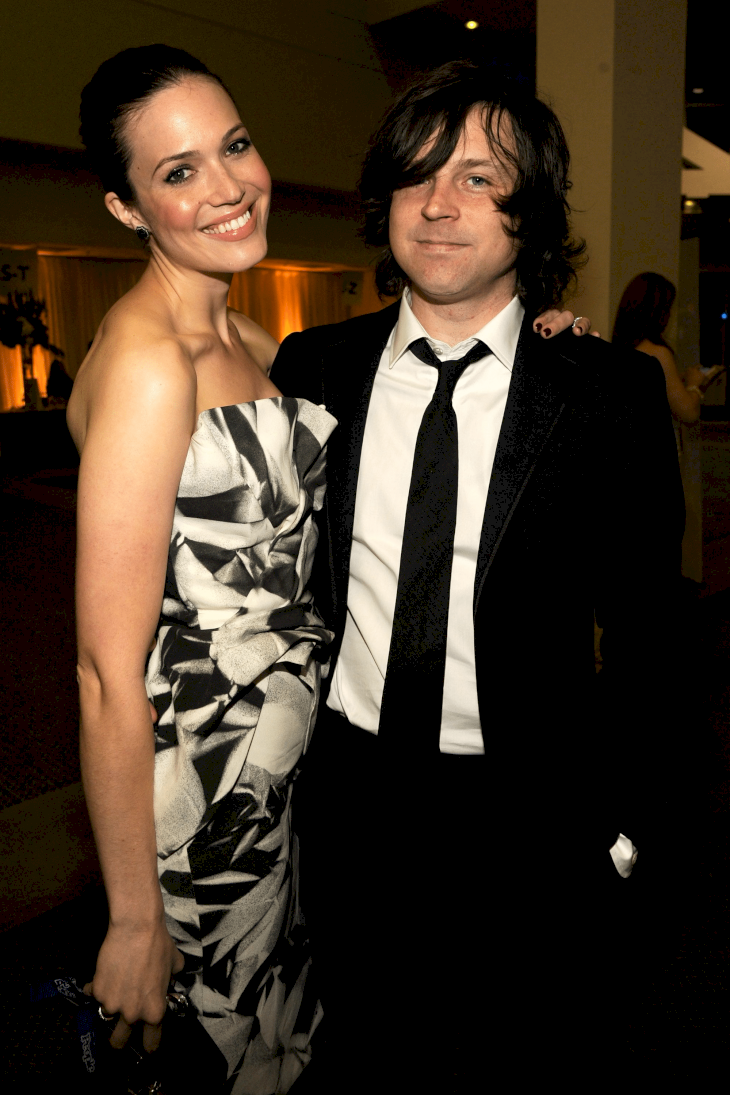 ---
Mandy moved on fast though, starting a relationship with another musician the same year after their breakup. And she credits Instagram for meeting her love, Dawes frontman Taylor Goldsmith. Moore posted a photo of his group's album, which Goldsmith reacted to, and the rest is history.
---
The couple had been dating for about three years before they said their vows in November 2018. As Mandy gushed to Glamour before their wedding: "He makes me melt. I can imagine no better partner. He's going to be the most tremendous father." 
---
And this September, the same day she returned to the set of This Is Us, Moore revealed the happy news via her Instagram: Baby Boy Goldsmith is coming early 2021! We couldn't be happier for this gorgeous first-time mom-to-be, and neither can her co-stars!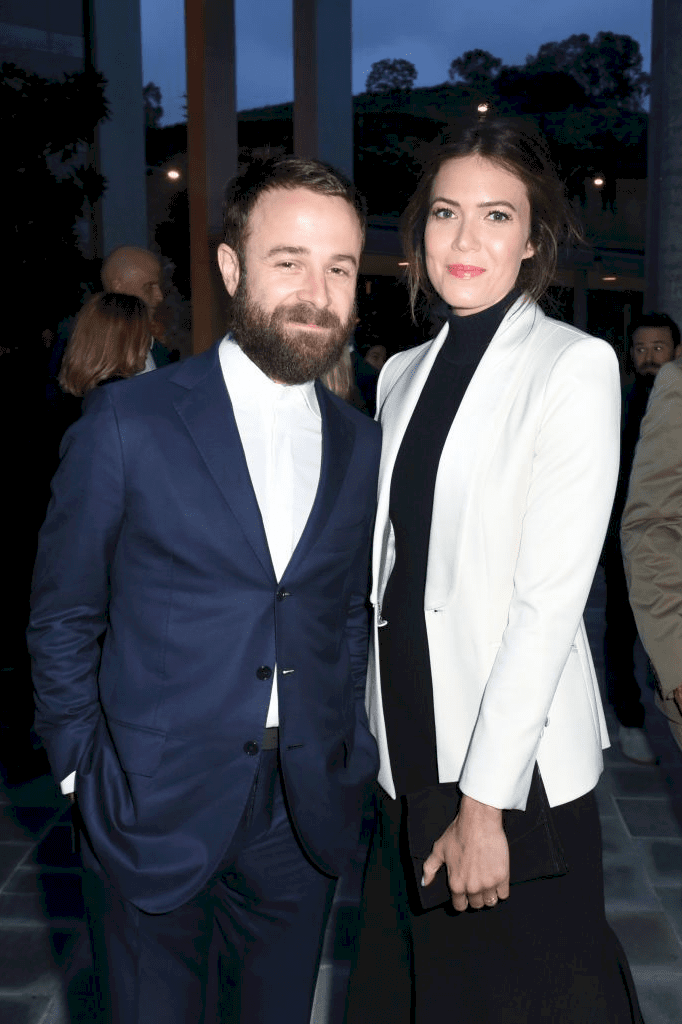 ---
Although the actress admitted to having a tough first trimester, she's excited to step into her most important role in a few months. We wish Mandy and Taylor a joyful parenthood journey! And we just can't leave you without saying a few words about the supporting actors. 
---
TEAM B
Jon Huertas, who plays Miguel, used to serve in the United States Air Force before he started acting. In 2014 he married his long-term girlfriend Nicole Bordges in Mexico. The couple keeps their relationship low-key, so that's about all we know.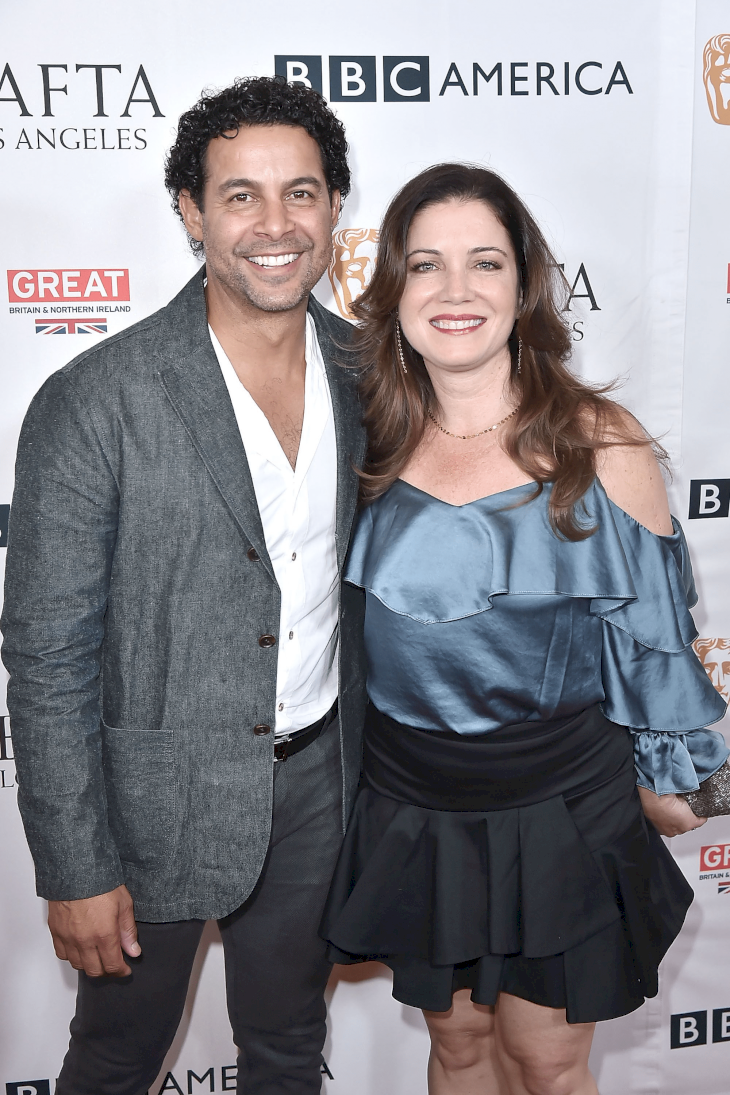 ---
Alexandra Breckenridge aka Sophie is not only an actress but also a professional photographer. Five years ago she married guitarist Casey Cooper. Together they raise their 4-year-old son Jack and almost 3-year-old daughter Billie.