The Walking Dead: 7 Major Stars Who Left The Show
The Walking Dead cast is probably used to the fact that any character can suddenly be killed off. But what made Andrew Lincoln want to leave the show in the fourth season? Why did Steven Yeun refuse to come back? And how does Michonne's exit set up Rick Grimes' return? Let's find out why the key Walking Dead actors left the show.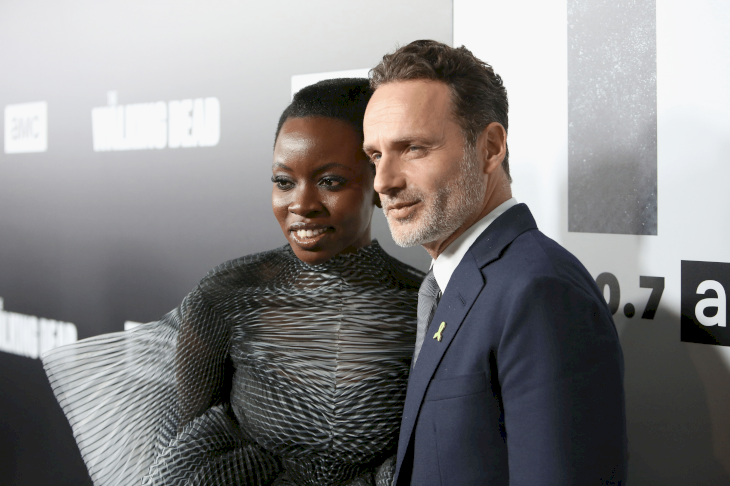 ---
ANDREW LINCOLN AS RICK GRIMES
From the very first season when Rick Grimes woke up in the hospital, we got used to seeing the events of The Walking Dead world chiefly from his perspective. Obviously, Lincoln's decision to step down as a series regular was a blow both for the fans and the show.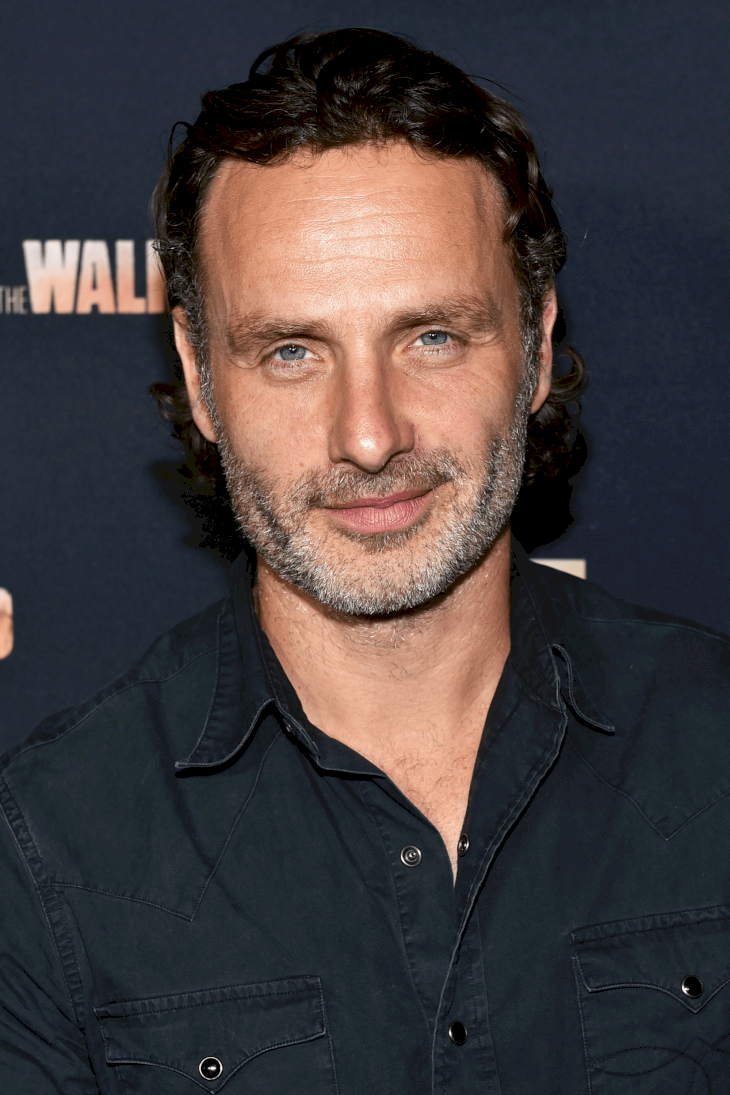 ---
Unfortunately, he wasn't joking. But Andrew's exit from the show could have happened even earlier! He said that this decision had been brewing since season four, as The Walking Dead shoots in Georgia for six months of the year, and Andrew's family resides in London. The actor is a father of two young children, and he wanted to be more present in their lives.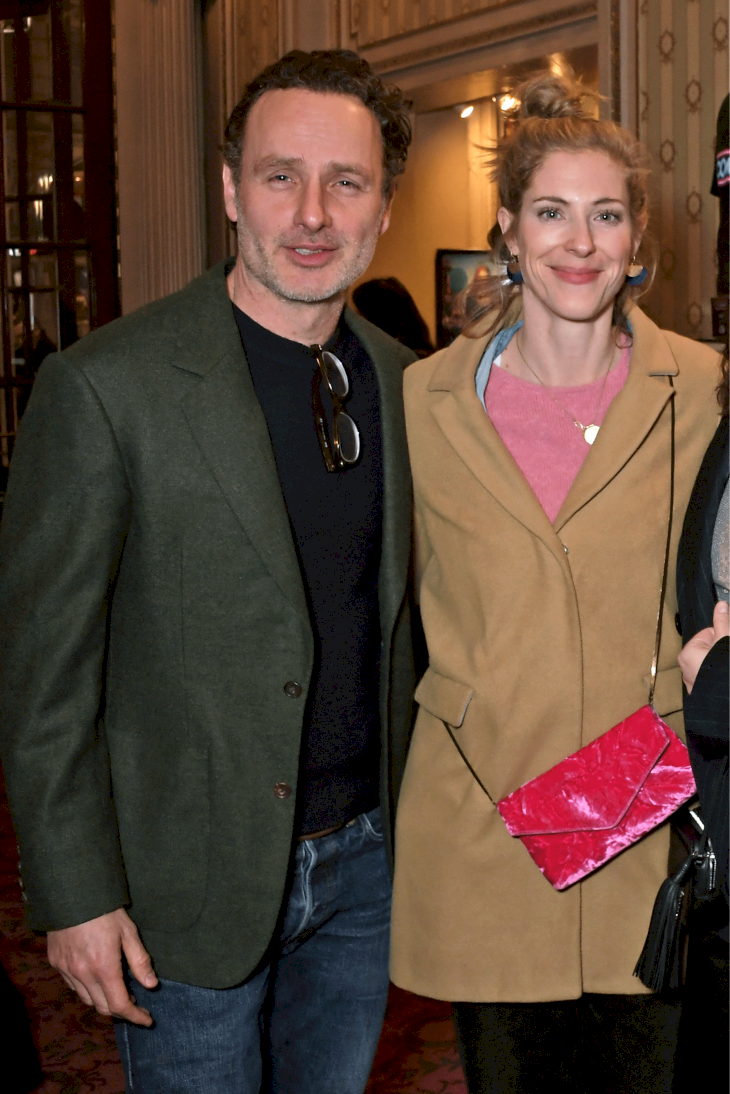 ---

"It was that simple. It was time for me to come home." – explained the actor.
---
He also wanted to exit the show at the right time and keep his character's story good for the show. And although originally Lincoln and then-showrunner Scott Gimple planned to kill off Rick Grimes in the eighth season, he lived on till season nine – and even survived his fateful bridge sacrifice!
---
But, his story with The Walking Dead isn't over yet. Quite recently Scott Gimple revealed that Lincoln is "itching to get back" to his role in a trilogy of spin-off movies. Their production was due to start this year, but it was delayed because of the lockdown. However, the series creator Robert Kirkman says that it has given them time to "cook" the script to make it perfect.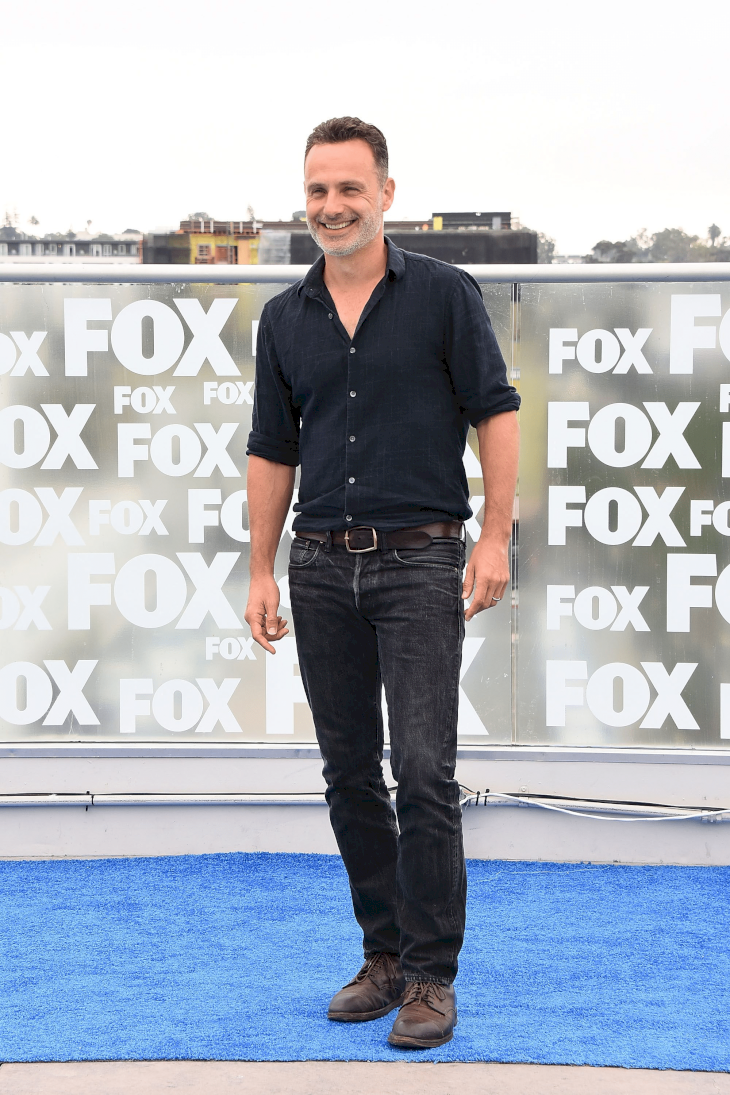 ---
CHANDLER RIGGS AS CARL GRIMES
This boy literally grew up in front of our eyes. And though there were lots of deaths more brutal than his, fans were still shocked to find out Carl was a goner. But it turns out that it was a surprise for the actor too, as he had no intention of leaving the show.
---
He had recently purchased a house near The Walking Dead set and was accepted into Auburn University in Georgia. Moreover, Chandler had actually wanted to take a gap year before college to focus on acting for a while. So leaving the show wasn't his decision.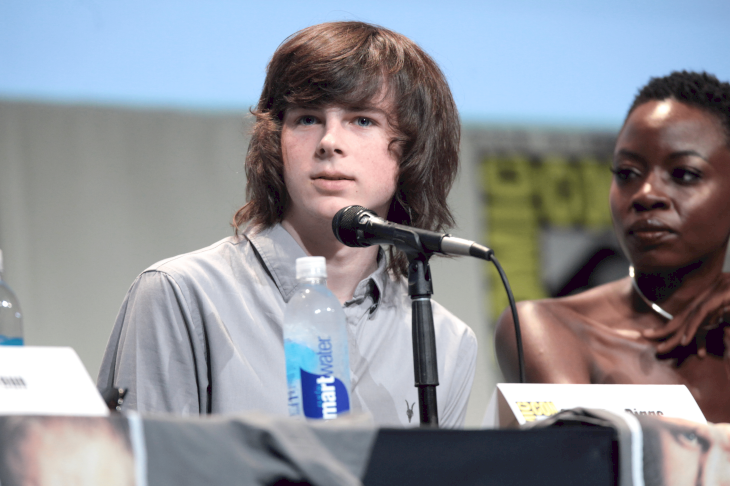 ---

"It was devastating for me and my family," Riggs added. "For a few days, we didn't know what to do." 
---
But although it was hard for him to leave, especially because it was so unexpected, Chandler is not bitter any more. After leaving the series Riggs started to explore other opportunities he otherwise wouldn't have been able to pursue.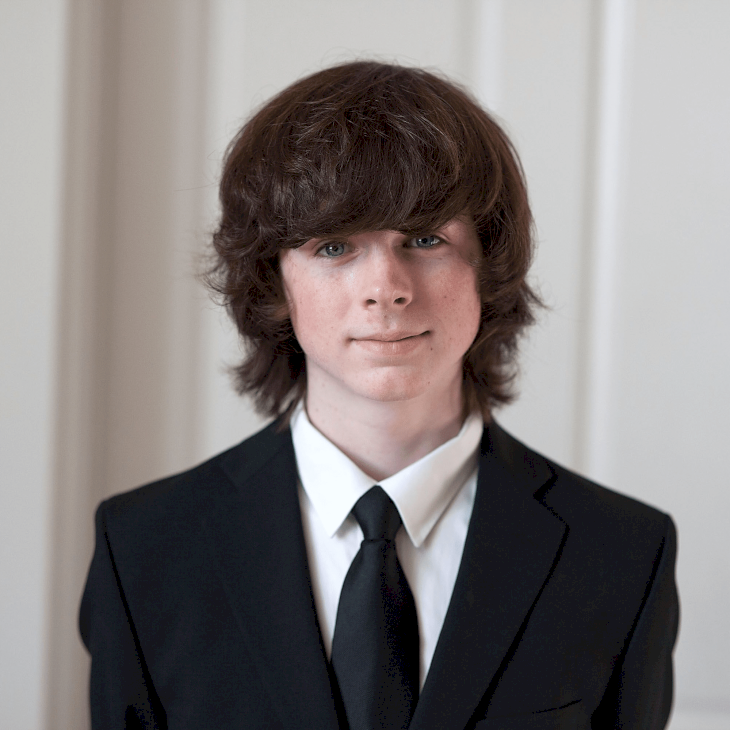 ---

"It has opened up so many more avenues," - he says. – "And I've gotten to play so many other characters that I wasn't used to playing because I had just played one character for eight years."
---
He has since worked on two movies and joined the main cast of the drama series A Million Little Things. But although Chandler Riggs didn't want to leave The Walking Dead, at least he didn't have to keep his character's fate a secret like his co-star.
---
MICHAEL CUDLITZ AS ABRAHAM FORD
Oh, we still miss Abraham's one-liners! Michael Cudlitz really loved working on The Walking Dead. He even told executive producer Greg Nicotero that it was the greatest job he had ever had. Shockingly, only two hours after this conversation it was revealed that Abraham was going to be killed off!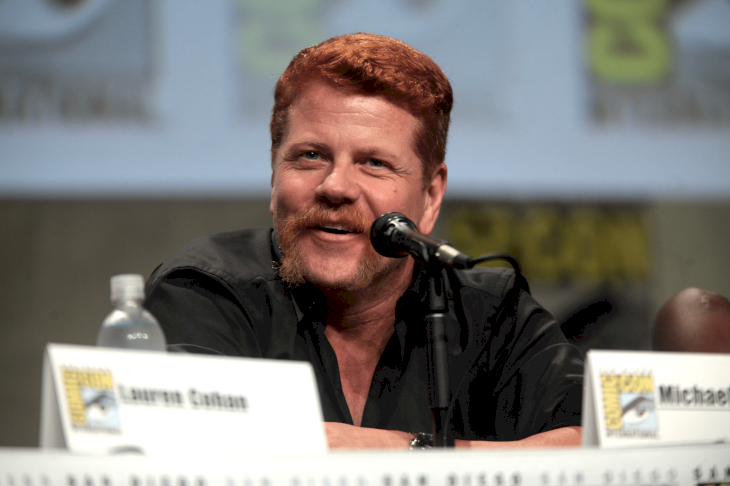 ---
Michael only found out several weeks later and was really disappointed with the news. And what's even worse, Cudlitz had to pretend he was still working on the show for a year (!) after his character was written off. The actor revealed that keeping such a massive secret wasn't actually hard, because a lot of his friends are actors "so they get it". 
---
But there was at least one person Cudlitz had to tell the truth to. "Obviously I had to tell my wife because she would wonder what [...] I was doing at home," he laughed.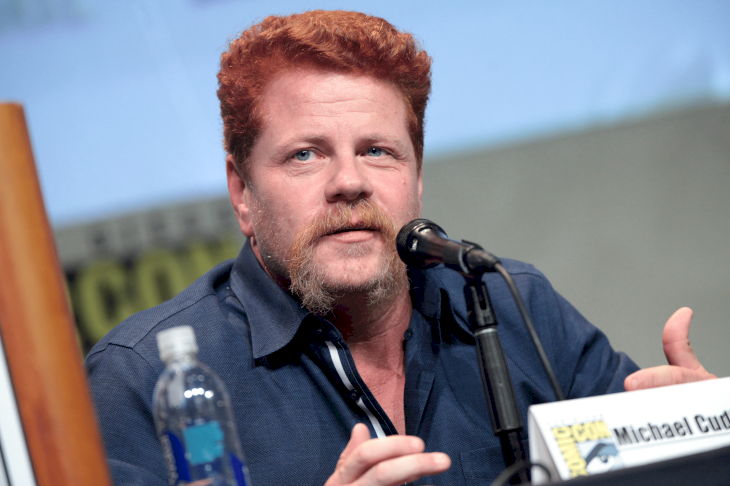 ---
Michael also didn't spill the beans to his children, who were at University at the time, in case they accidentally said too much. And all this time both Cudlitz and his co-star Steven Yeun didn't know what to do career-wise, because they weren't able to pursue work until the shocking premiere episode of Season 7 aired!
---
But one good thing came out of it anyway - Michael's long-time dream came true: he stepped behind the camera and directed an episode of The Walking Dead!
---
STEVEN YEUN AS GLENN RHEE
Glenn was also mercilessly killed by Negan together with Abraham. But for Steven, it wasn't as hard as it was for Michael Cudlitz. In an interview he gave to GQ, the actor revealed:
---

"I wouldn't say it was hard, but it's been affecting. It was more about all the things I got to experience while playing this character," he shared.
---
He knew what his character's fate would be ever since he saw his death in the original comic books. Moreover, he wanted Glenn to die the same way on the show too! He thought there was something beautiful about "turning the page and closing the book." However, leaving The Walking Dead created a sense of loneliness within Yeun.
---

"I left Walking Dead and I kind of had an existential crisis. Not because I longed to be back there, but because I was made to feel the loneliness of life, which is that decisions aren't made for you." – shared Steven.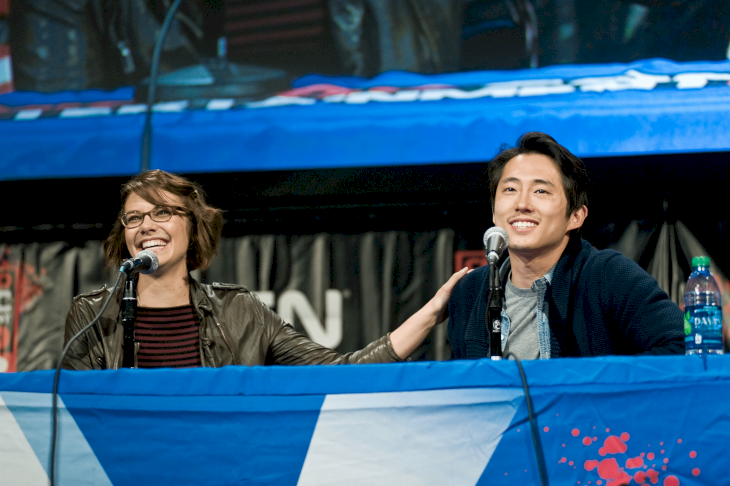 ---
However, he did say that he would never return to the show – even in dream sequences or flashbacks. In fact, writers were keen to have Glenn feature in Rick Grimes' hallucinations, along with Shane, Hershel, and Sasha.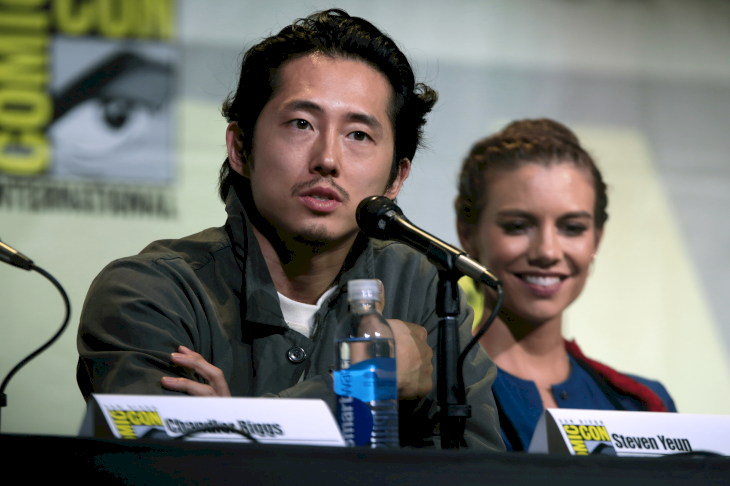 ---

"For Walking Dead, that's it for me. I know I'll probably be remembered in part by that show for probably the rest of my life, but I really love the fact that I can just seal it and say, 'That's finished'," he said.
---
Since leaving the show, Yeun has had no problems throwing himself back into other projects, working predominantly as a voice actor.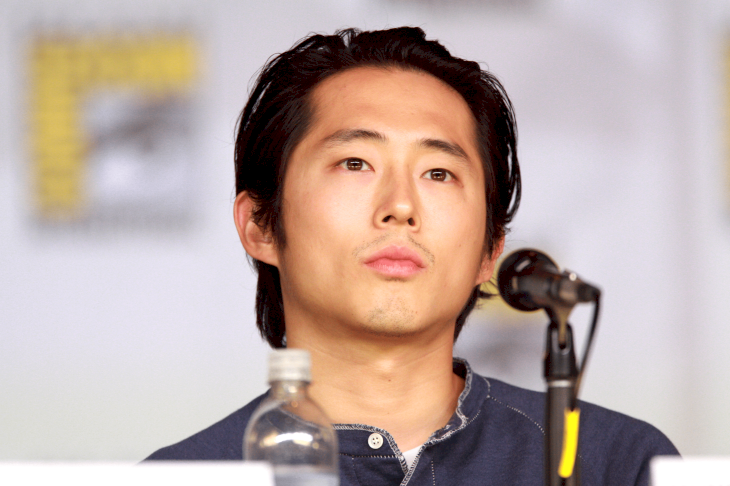 ---
ALANNA MASTERSON AS TARA CHAMBLER
During her time on The Walking Dead, the actress has juggled a few other shows, like Younger and Mistresses. But still, the decision for Tara to die wasn't actually made by Masterson. Her exit was determined by the showrunner, Angela Kang. Alanna revealed that she got a phone call from Kang about two weeks before she shot her final episode.