Last Man Standing Cast: Relationships They Have In Real Life
Last Man Standing may have broken our hearts when it announced its cancellation ahead of season 9, but we can't get enough of its cast! Are Jonathan Adams and Tim Allen frenemies offscreen, too? How did Amanda Fuller struggle to direct Tim Allen? And why did fans call for Mandy to leave the show? Let's find out!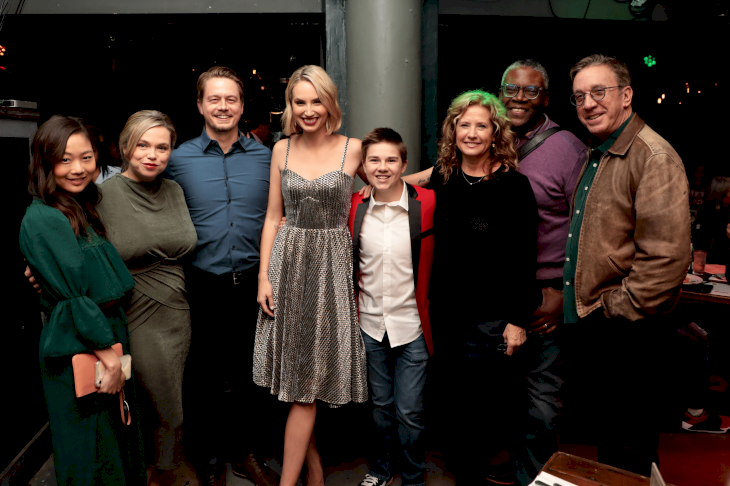 ---
WHEN CO-STARS BECOME FAMILY
Before playing the father of three girls and the only man in a family full of females, Tim Allen portrayed a similarly paternal role in Home Improvement. Interestingly, the actor has admitted that such father figures aren't all that these jobs have in common – both gigs were family affairs.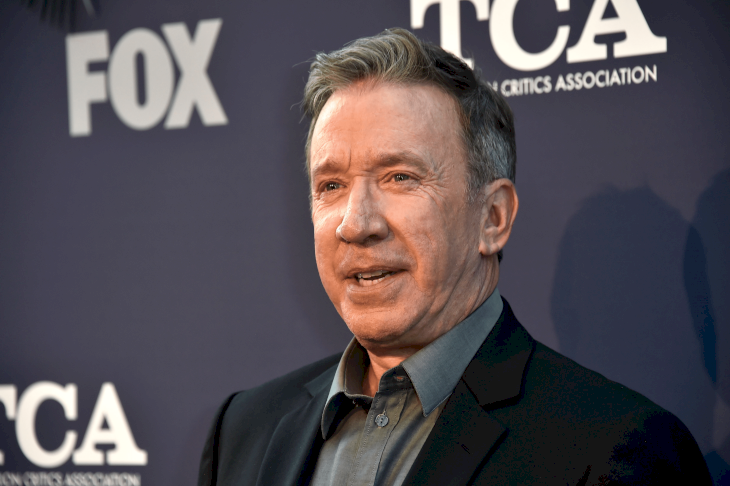 ---
And by that, we mean that he has slowly come to consider his co-workers as family. In an interview with Fox News, he explained that "Although the Last Man Standing cast doesn't replace the wonderful and beautiful Home Improvement family that I still am close to, this family has grown up into something great!"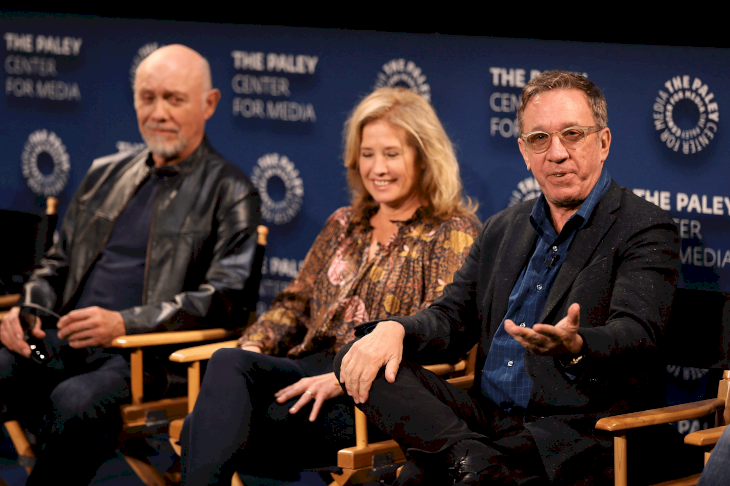 ---
Not only has he admitted that he often uses his own experiences are a father for inspiration, but that his co-stars make the whole process fun and engaging. When the final season of the show was announced, Allen even took to social media to spread the love.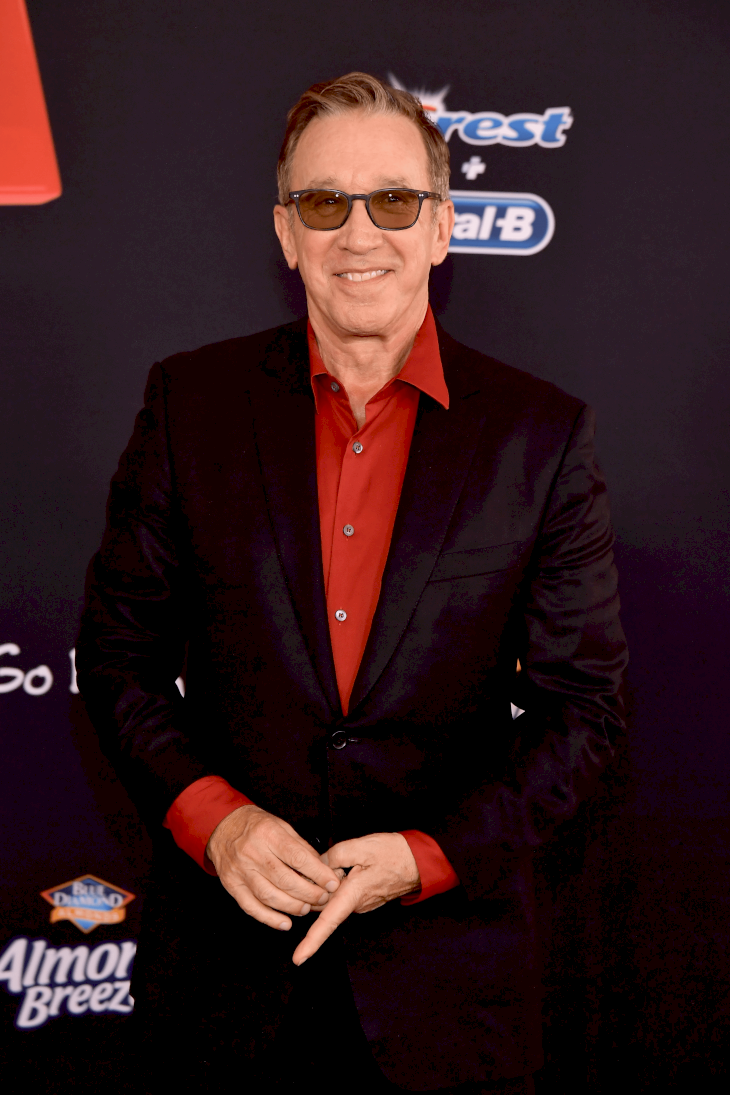 ---

"I've been one lucky dude to have been part of Last Man Standing... As we approach the ninth season, I just admire and feel grateful for all the hard work our wonderful cast and crew have done. So hard to express how cool it's been to be a part of this near-decade-long creation," he noted.
---
But do his co-workers share his enthusiasm? Absolutely! It seems that the atmosphere behind the camera is even more loving and wholesome than the version we see onscreen. Behind the scenes, for example, Tim is really good friends with Jordan Masterson, the actor who plays the bane of Mike's existence, Ryan. Despite these characters frequently clashing on the show, when the cameras stop rolling, the men are actually good friends.
---
TURNING LOVE INTO LONGEVITY 
It sounds too good to be true that a family we see onscreen shares as much love offscreen, but that's the case with Last Man Standing. However, there is a winning recipe for such a strong team, and that's history. Jonathan Adams, who plays Mike's frenemy, Chuck Larabee, spoke candidly about the goings-on behind the scenes to Crooked Llama.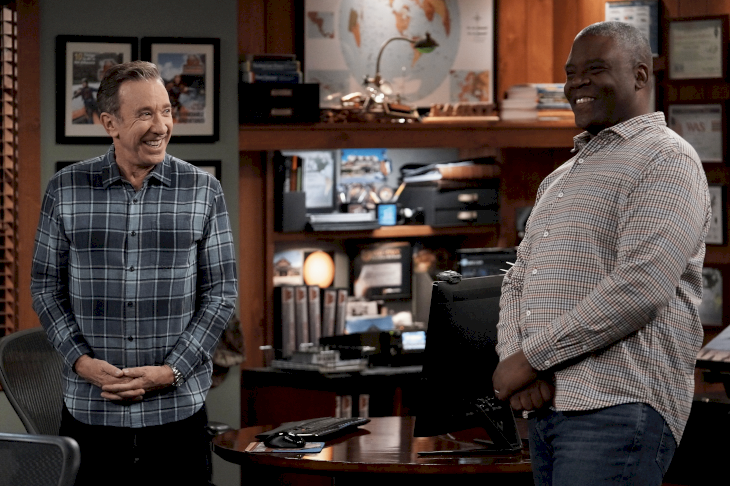 ---
He explained that the family vibe extends to the crew, too, which remained the same when the show changed networks. He elaborated, "we have like 90% of the same crew – 90% of the same writers, the same showrunner, most of the same camera people and everybody behind the scenes. It's all almost all the same people, which is great!"
---
Of course, he also explained that his fellow actors play an enormous role in making the job fun, and this absolutely includes Tim Allen. So any tension between these two onscreen is just the result of good acting!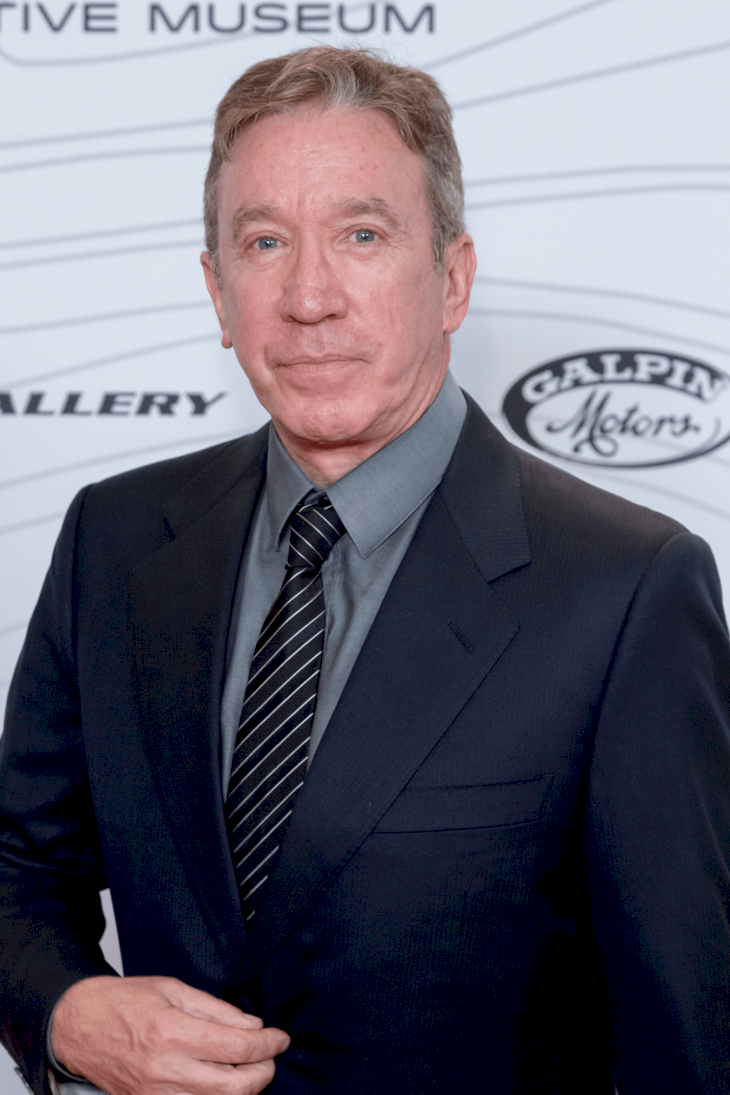 ---

"As for Tim, I love Tim! He's funny. He's interesting. He's disruptive, but it's also always for the betterment of the show, which I totally respect. I have a really, really great relationship with Tim," he said.
---
TO HAVE AND TO HOLD
A key dynamic of the show is the relationship between Mike and his wife, Vanessa, which is not only enviably wholesome and supportive but realistically and truthfully portrayed. Nancy Travis explained that the appeal of playing half of this wedded dream team was how normal the relationship was.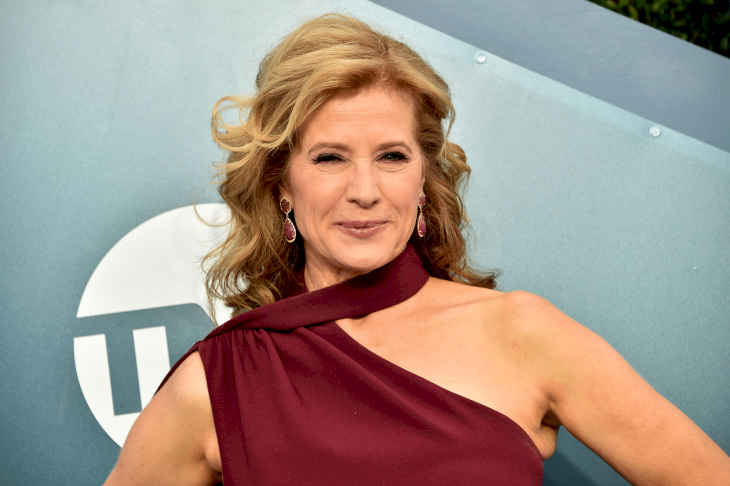 ---
She elaborated that the couple "have a mutual respect, but don't necessarily always agree, and agree to disagree, and they're two people that are making their way in middle America." And one of the things that the actors behind the role agree on, is the importance of family. 
---
Both actors have admitted to using their own experiences within their respective families to bring credibility to their roles. As Nancy explained to TVLine, "One thing we're constantly trying to dig for is to be true, honest and real, and not just make surface banter and jokes."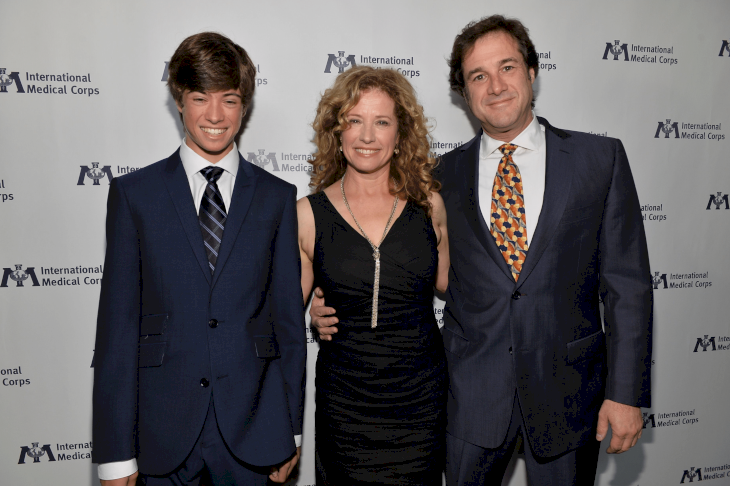 ---
For Tim Allen, working with Nancy has been a gift, and he explained, "She's dedicated to her family, and I feel like I'm part of it. She tells me things, and I appreciate that she trusts me." I guess teamwork does make the dream work.
---
NEW NETWORK, NEW LOOK, NEW PROBLEM
Fans were devastated when news broke that Last Man Standing is ending after the ninth season. But it's not the first time we were shocked this way. After the sixth season, the show was dropped by ABC before being picked up a year later by Fox. When asked about the initial cancellation, Nancy Travis embodied her role as a mom and spoke on the cast's behalf.
---

"We grieved, we were very upset about it. But then to be picked up again a year later out of the blue? It felt like quite a gift." she admitted.
---
But this gift came at a cost – despite the cast and fans being delighted for the show's return, it wasn't without a few key changes. Recasting wasn't a new concept for the show, whose first replacement came way back in season one when Nick Jonas was replaced by Jordan Masterson to play Ryan. 
---
However, it's far riskier to replace a cast member after six seasons. So when the Baxter's middle daughter, Mandy, returned for season seven, many fans thought they were watching an episode of invasion of the body snatchers. Not only was the new Mandy taller, blonder, and very different, but viewers just didn't like her – some even taking to social media to demand that she leave.
---
Despite the less than warm reception of some of the new faces, fans didn't miss a chance to remind the rest of the cast just how much they had been missed. 
---

"We came out for our introductions in front of the audience, and all of a sudden they started chanting something. I'm like, 'Oh God, Why are they chanting?'.It turns out they're chanting, 'Welcome back! Welcome back!' It was so moving." Nancy explained 
If the show was saved from cancellation before, there's a chance history can repeat itself. We'll hold thumbs.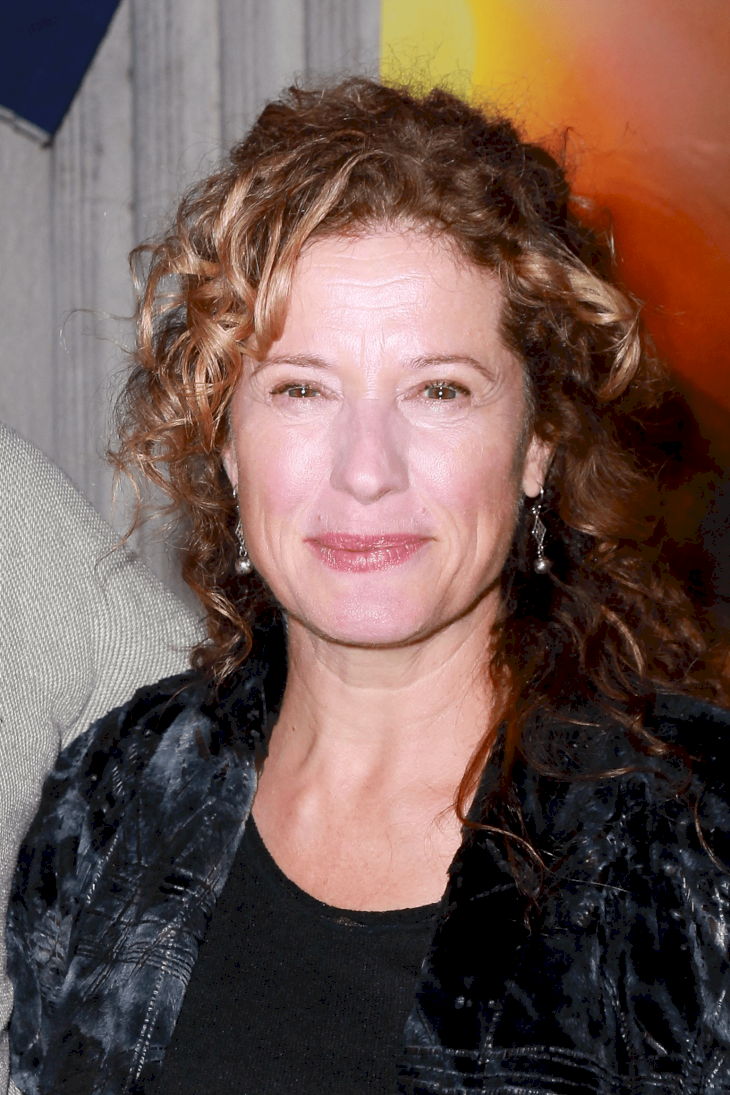 ---
THE MOLLY MIX-UP
So why was Mandy recast? Well, when the show was first canceled, the actors not only had to mourn their jobs but look elsewhere for employment. Which is exactly what actress Molly Ephraim did. Sadly, when the show made its move to Fox, she was already tied to other projects and couldn't return. The solution?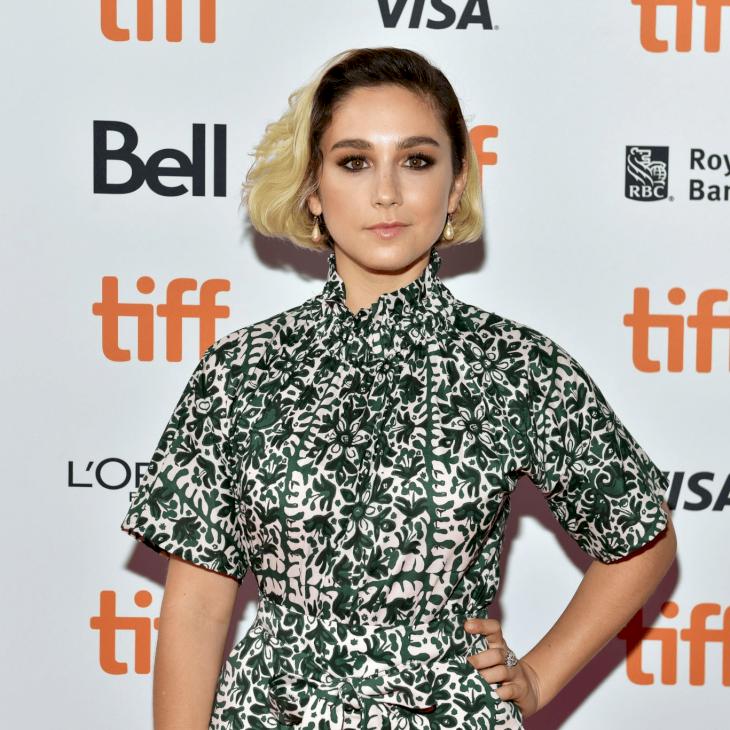 ---
Bring in another Molly; meet Molly McCook. And though no-one could have predicted how fans would react to the change, the showrunner admitted that they had been fully prepared for backlash.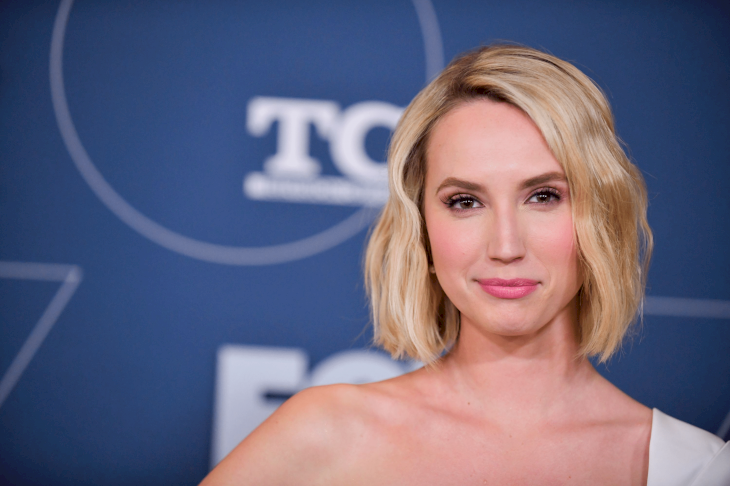 ---

"You don't take a character played by an actress that's beloved and suddenly switch them out. I'm glad they missed Molly Ephraim, that's a good thing. When Molly McCook walked in, we thought, "that's not going to work." Physically that's not going to work. And then she's just so good." he explained.
---
So even though they had their reservations, they offered McCook the role. But how did she feel about the cold reception she received from viewers? She's taking it in her stride. McCook admitted to Entertainment Weekly that her feelings were only very briefly hurt by the backlash and that she got over it pretty quickly.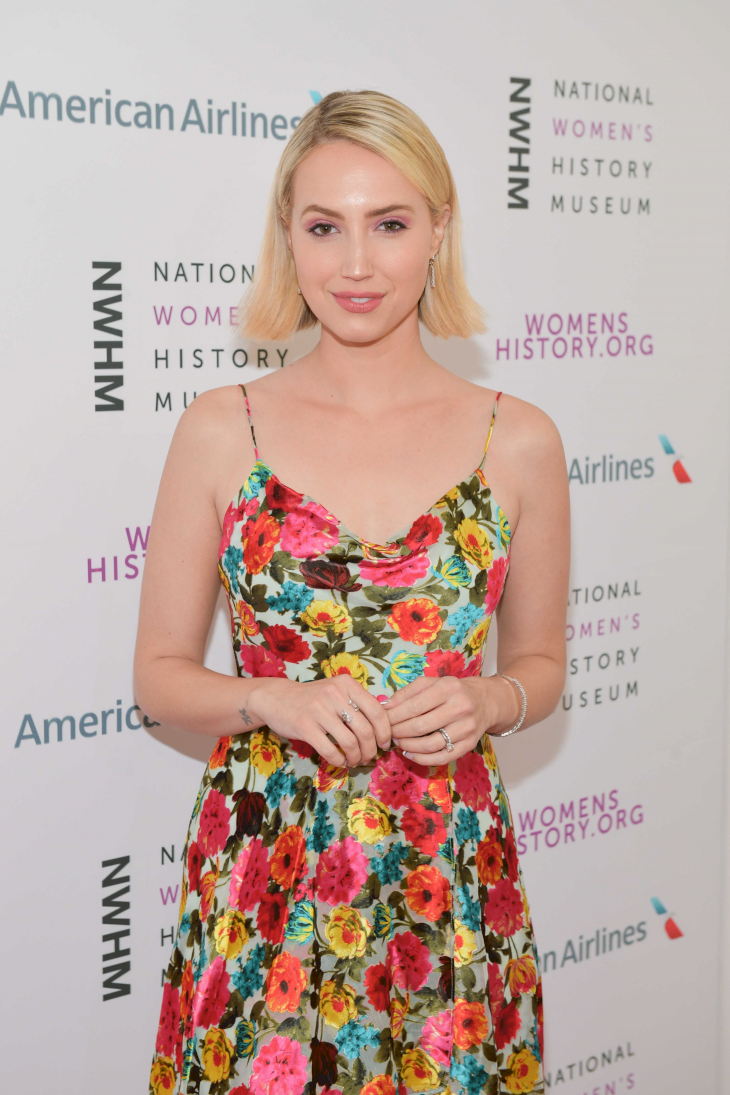 ---

"We're kind of programmed to be afraid of change, but I hope that everybody keeps their hearts open... It's been wonderful and everyone has been really welcoming, and I definitely feel a part of the family now," she explained.