James Bond actor Sean Connery Spent His Last 45 Years With One Woman: Meet His Beloved Wife And Exes
The late Hollywood legend was not only a prolific actor, but he was also known as a ladies man who sparked intense affairs with stunning women similar to his iconic James Bond character. Very few women could resist the charms of the Scottish actor. Connery eventually retired his playboy ways for his wife Michelene Roquebrune, but let's take a look at his flaming hot romances ...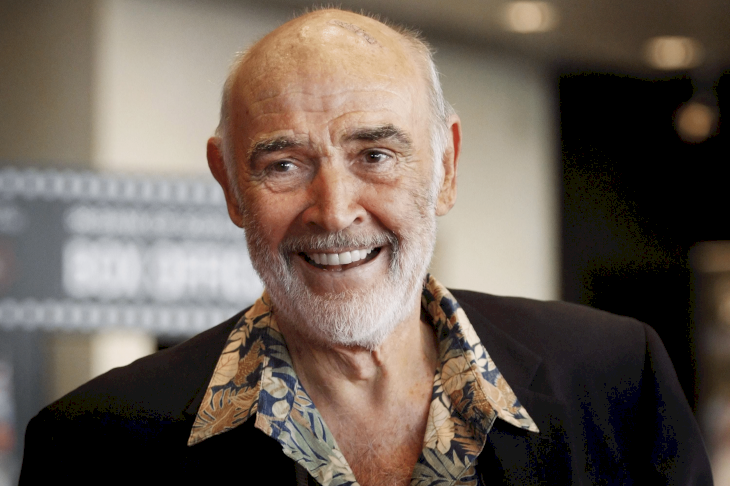 ---
THE AFFAIR WITH DIANE CILENTO 
Connery and the Australian actress Diane Cilento met when they co-starred in the Eugene O'Neil play, Anna Christie. Cilento was a married woman expecting her first child with her husband, the Italian writer Andrew Volpe. The actor was also in a relationship with the photographer Julie Hamilton.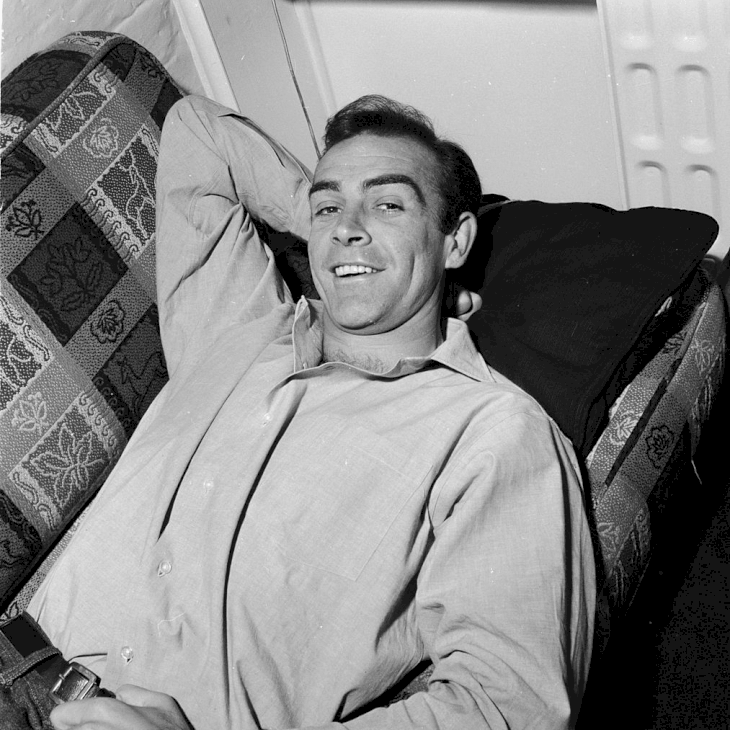 ---
It quickly became clear to Hamilton that her charming Scotsman was smitten with his co-star. It was reported that one night Sean confessed to his girlfriend that, "Diane Cilento has incredible eyes." Of course, this led to a heated quarrel. Soon after, the two called it quits and Connery began a relationship with Cilento.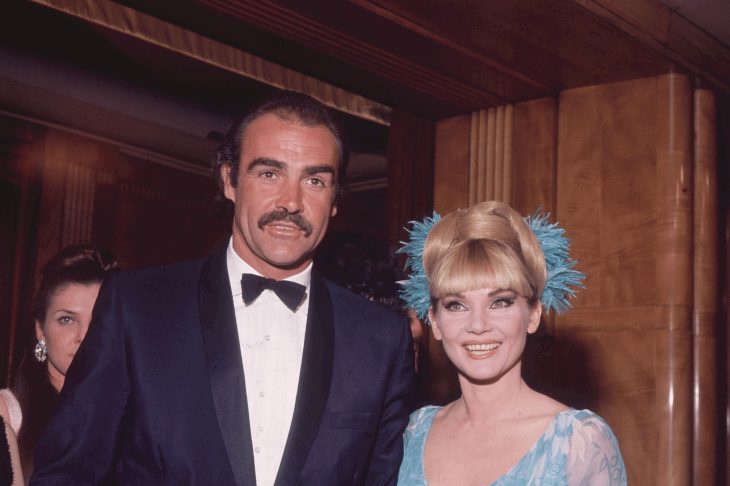 ---
CONNERY AND CILENTO STARTED A FAMILY
Sean and Diana got married in 1962 and a year later, the couple had their son Jason Connery. Jason went on to pursue the family business, he became an actor and director. As for the marriage between his parents, it ended after 11 years. Cilento accused Connery of getting into a jealous fit that led to forbidden behavior towards her.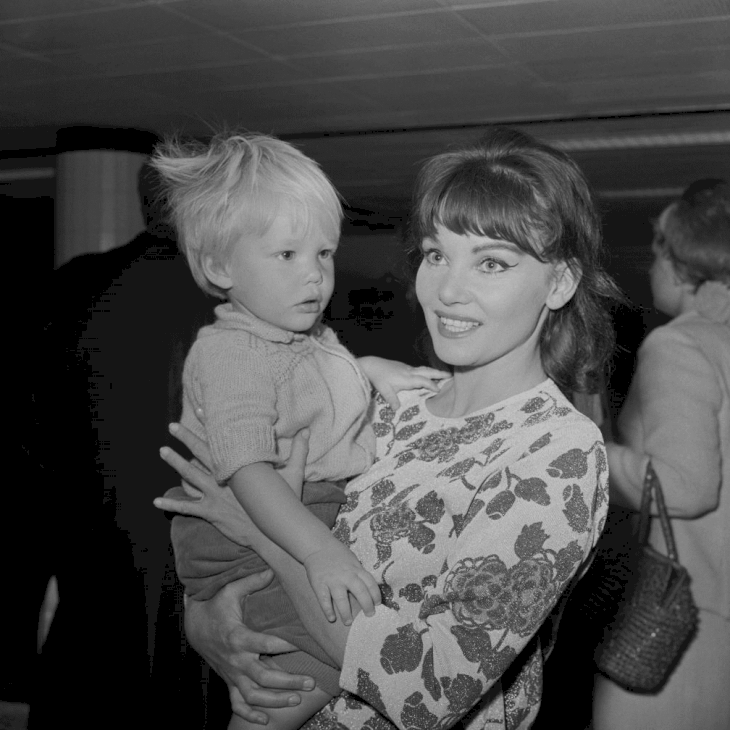 ---
Connery has always maintained his innocence and denied any claims between them while they were married. Over the years, Cilento has spoken out against the actor and even claimed that Sean had left their son out of his will. In a 2008 interview, the actor revealed his thoughts on Diane's claims to the Evening Standard.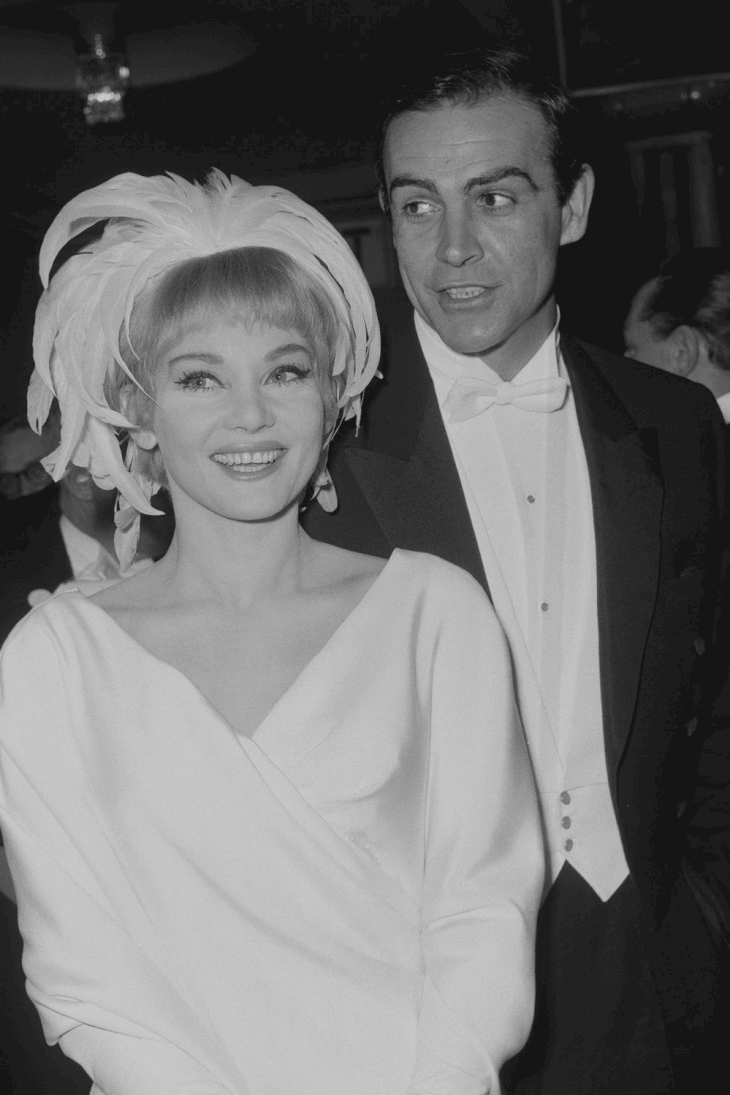 ---
SEAN CONNERY SPEAKS OUT
"I haven't seen the woman in 37 years and she knows nothing about me or my life now. Diane can't move on from the break-up of our marriage and I have already had to contend with her accusations [...] Now the lies seem to be getting even more vicious and, what is worse, she is dragging our son into it." 
---
SEAN GETS BACKLASH FROM CONTROVERSIAL COMMENTS 
Right after Diane's initial accusations of Connery's bad temper, the actor did an interview with Playboy in 1965. The comments made from that interview were not received well by the public. He made disparaging statements that alluded to issues with women.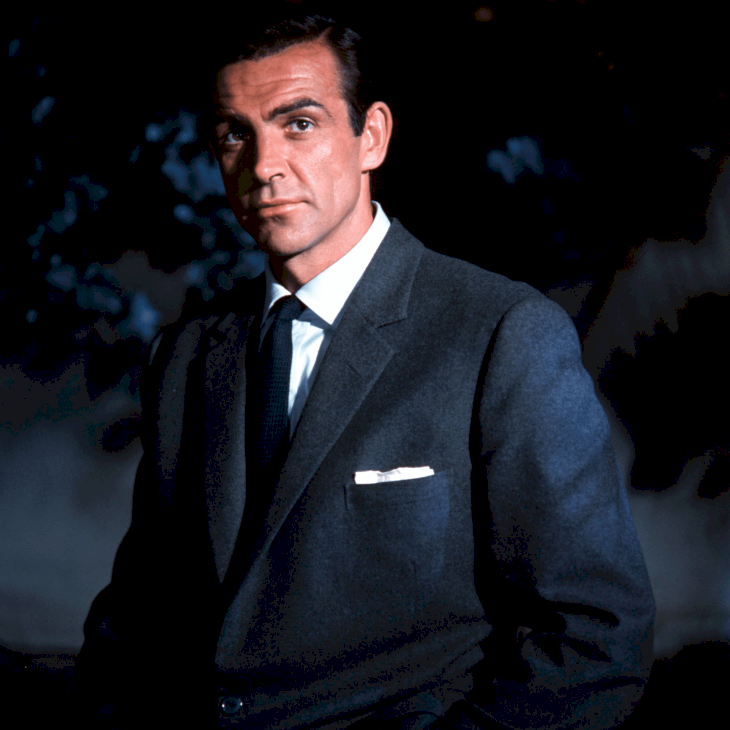 ---
In a 1993 interview, the actor went on to further perpetuated these views stating, "There are women who get it on the wire. This is what they are looking for, the ultimate confrontation." The comments coupled with the claims made against him certainly landed him in some hot water.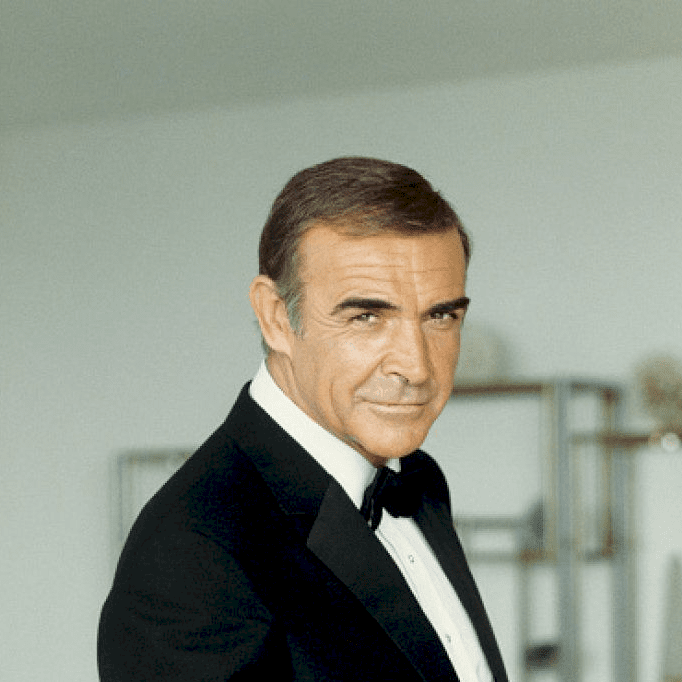 ---
ONE OF SEAN'S MOST FAMOUS AFFAIRS WITH LYNSEY DE PAUL 
The actor and the famous pop singer had an affair during his marriage with  his second wife Micheline Roquebrune. The couple was entangled for months in 1989. They met at a cocktail party where she was seated next to Micheline. De Paul later shared that Connery had handed her his phone number and was adamant about them pursuing a romantic fling.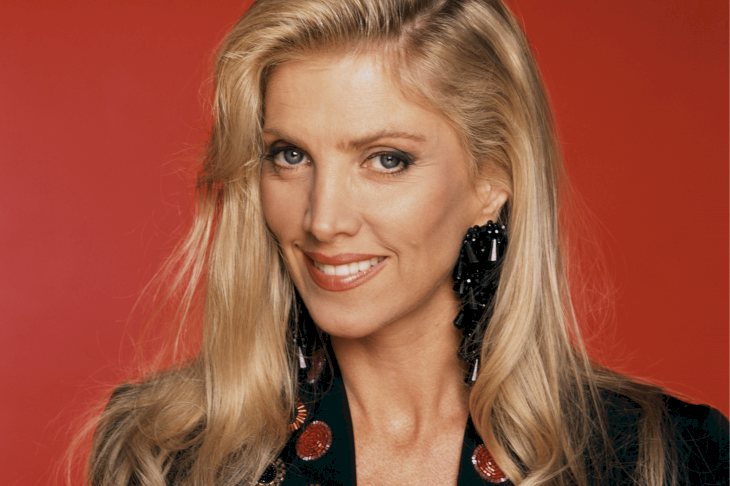 ---
"I didn't want to have an affair with him and I tried to keep our relationship platonic, but he followed me relentlessly. He wasn't my type at all because I'm not usually attracted to the macho type," the singer said. But eventually, she gave in to his charms. She thought it would be okay since she didn't know his wife personally.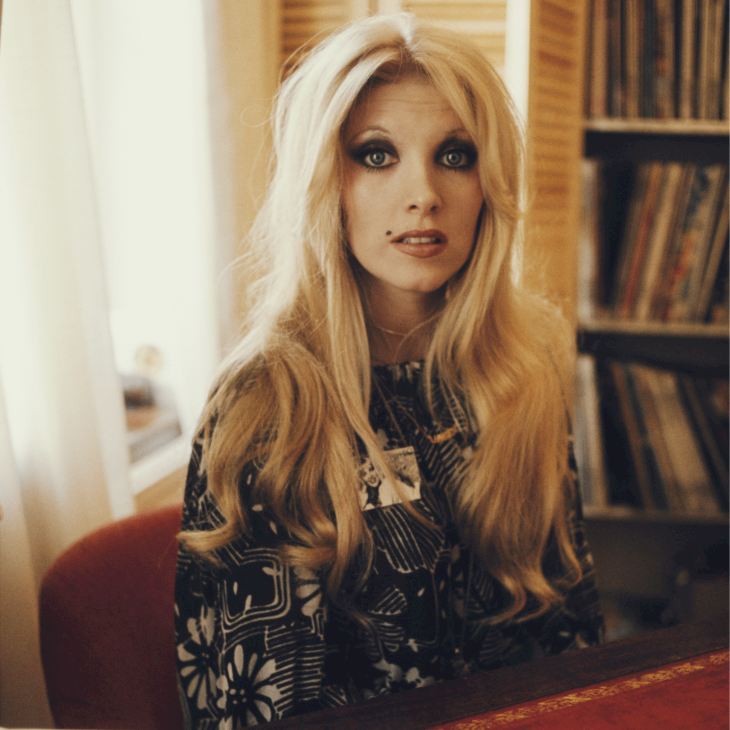 ---
LYNSEY WISHED THEIR RELATIONSHIP NEVER HAPPENED
And so they began the affair, one time they got together for a rendezvous weekend. After which Sean had promised to call her but he never did. Reflecting on their short time together, the late singer expressed her regret. "I was a stupid girl to become involved with him. I don't think I was in love with him — I was just flattered by the full-on attention."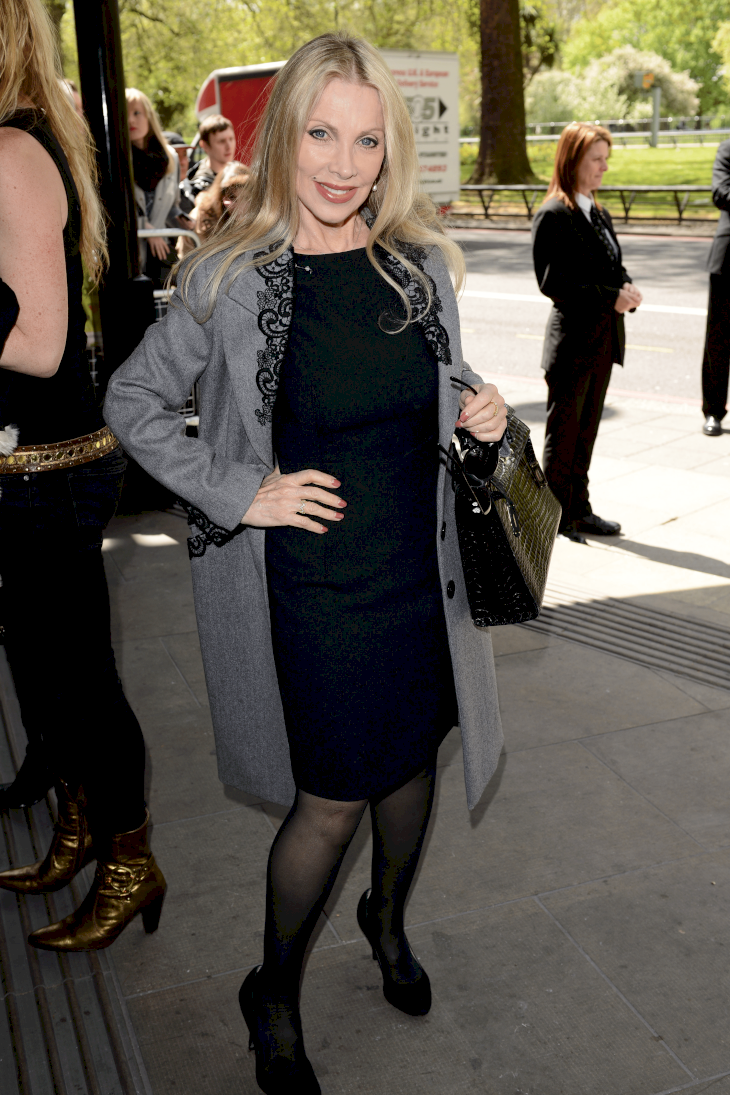 ---
In another interview, de Paul revealed that she regretted their relationship because of the negative comments he made in the infamous interviews. She shared that she had no idea that the actor had an aggressive side to him and that if she had known, they would have never had any sort of relationship.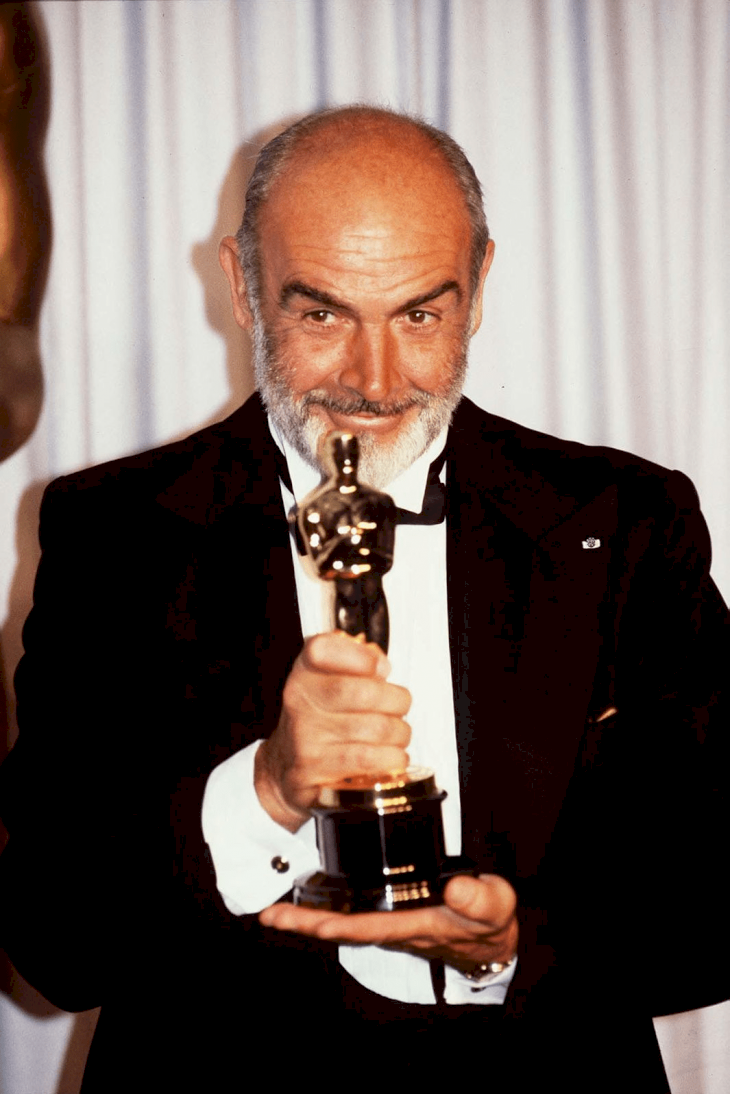 ---
HIS ROMANCE WITH MICHELINE ROQUEBRUNE LASTED 45 YEARS 
Sean has left behind his love of 40 years, Micheline. The actor met the French-Morrocan painter in 1970 at a golf tournament trip. This was after the Highlander actor split from his first wife Diane Cilento. Roquebrune had been married twice before she began her relationship with the Scotsman.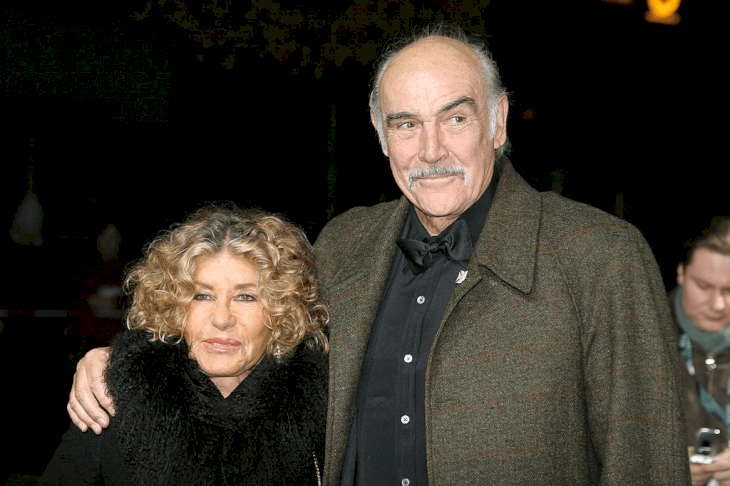 ---
When she recalls what attracted her to him, she said it was his, "fine physique". She also had no clue that he was a famous actor. However, she knew that he would be a special man in her life. "Then I dreamed I saw this man. I was in his arms. And I thought 'At last, peace. The next day I went back to the tournament and that was that" Micheline shared.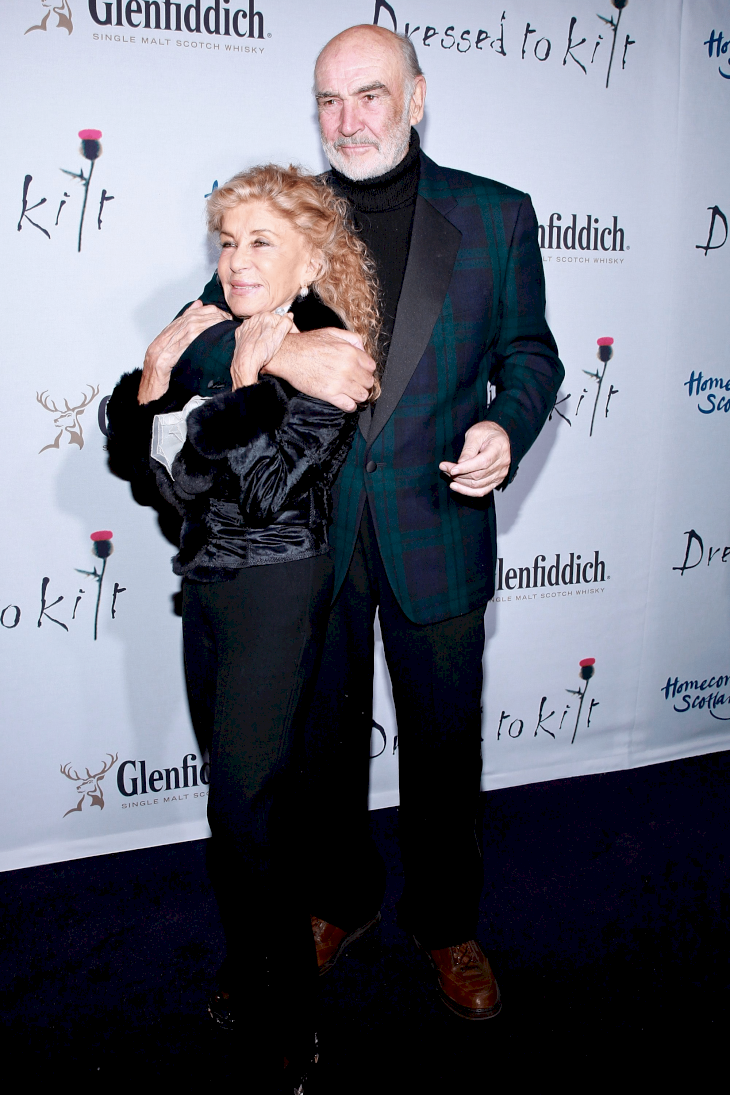 ---
THE SECRET LOVE AFFAIR 
The two were both still married to their previous spouses so, they couldn't be public about their passionate tryst. The couple would meet in their quarters late at night. After the golf trip, the two returned to their families but could not stop thinking about each other. It would be two years before they ever laid eyes on each other again.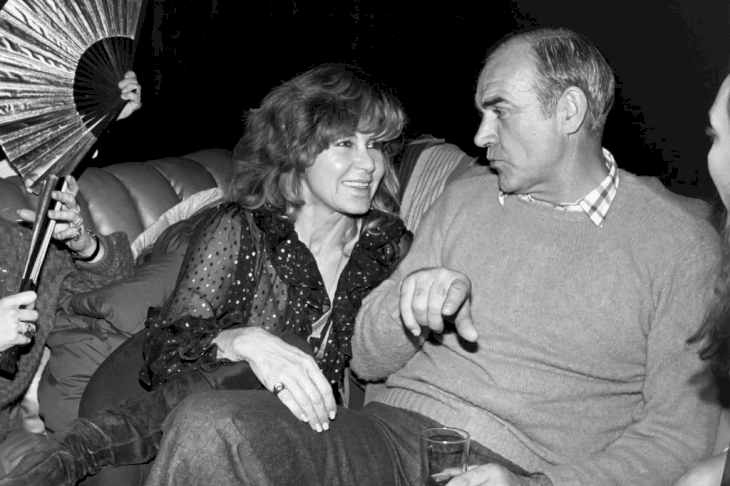 ---
After Sean and Diane's relationship ended in 1973, Connery ran back to his sweetheart Micheline. He also extended an invite to his home in Marbella. Roquebrune was still married at the time so, she was completely turned off by his offer until he uttered these words, "I've missed you," he said. "I can't stop thinking about you, and I can't forget you."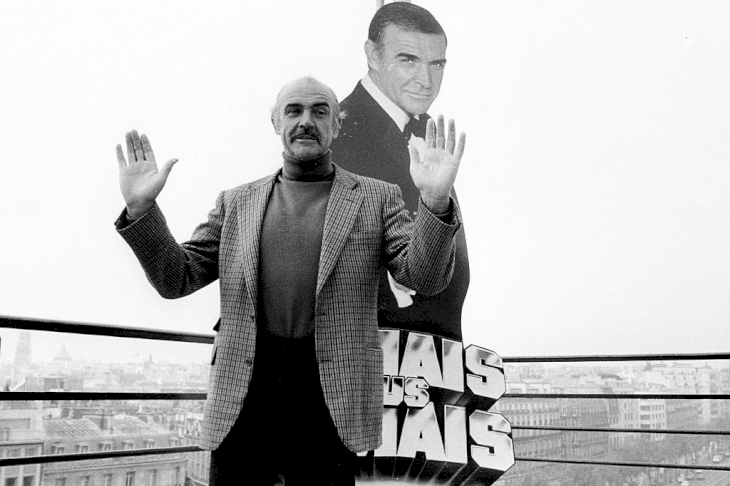 ---
THEIR LOVE DEFIED A LANGUAGE BARRIER
Micheline is fluent in French, Spanish and speaks a bit of Arabic. At the beginning of their relationship, Roquebrune could barely speak English. But despite their difficulty in communicating, Micheline recalls they had very strong, "body language." They also had a long-distance relationship which proved to be another obstacle for the pair.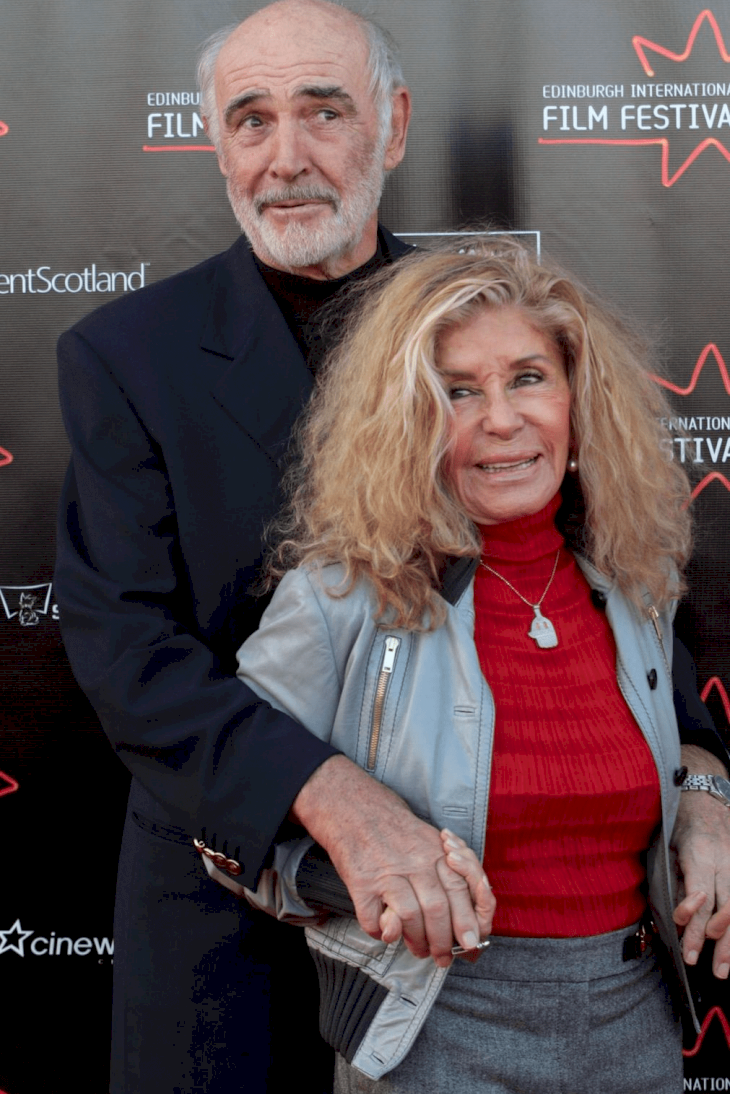 ---
"In the early days, it was difficult for us to see each other. She was still living in North Africa with her children," Sean revealed. Eventually, the two started living their life together in the Bahamas. The romance was bubbling with love, "Micheline is an amazing woman. She is the love of my life," the actor once gushed.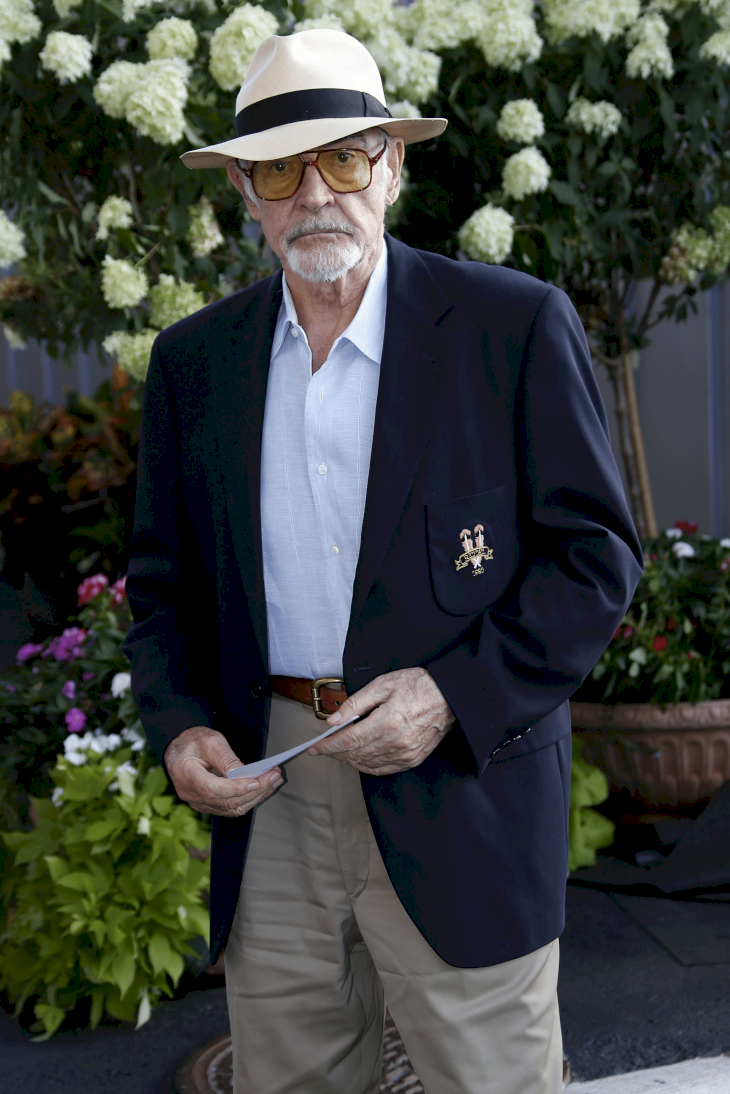 ---
THEIR DEEP CONNECTION
Their connection was so intense that one time, he recognized the French native by her feet, "We were in separate queues coming off different flights. There was a partition and underneath I saw these feet. I immediately recognized them and tried to get through to see her, but it wasn't allowed," The Indiana Jones actor revealed.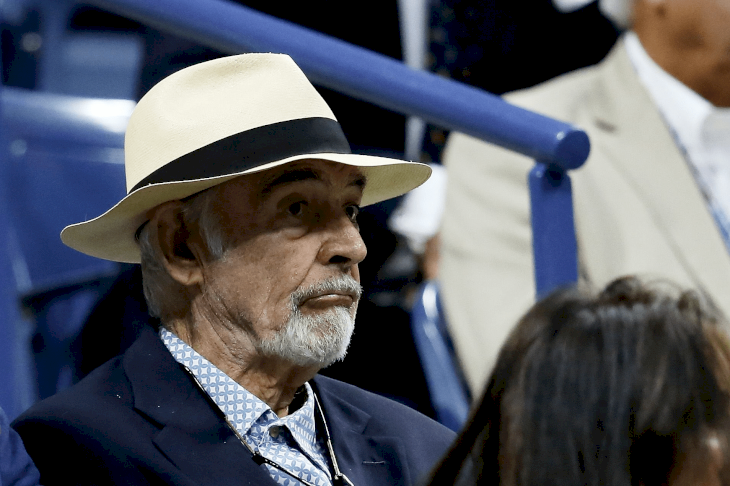 ---
HANDS OFF MICHELINE'S MAN
But of course, being married to one of the sexiest men in Hollywood came with its challenges. Roquebrune was aware of Connery's philandering ways. So, she made a few rules to ensure that their relationship would remain intact throughout the years.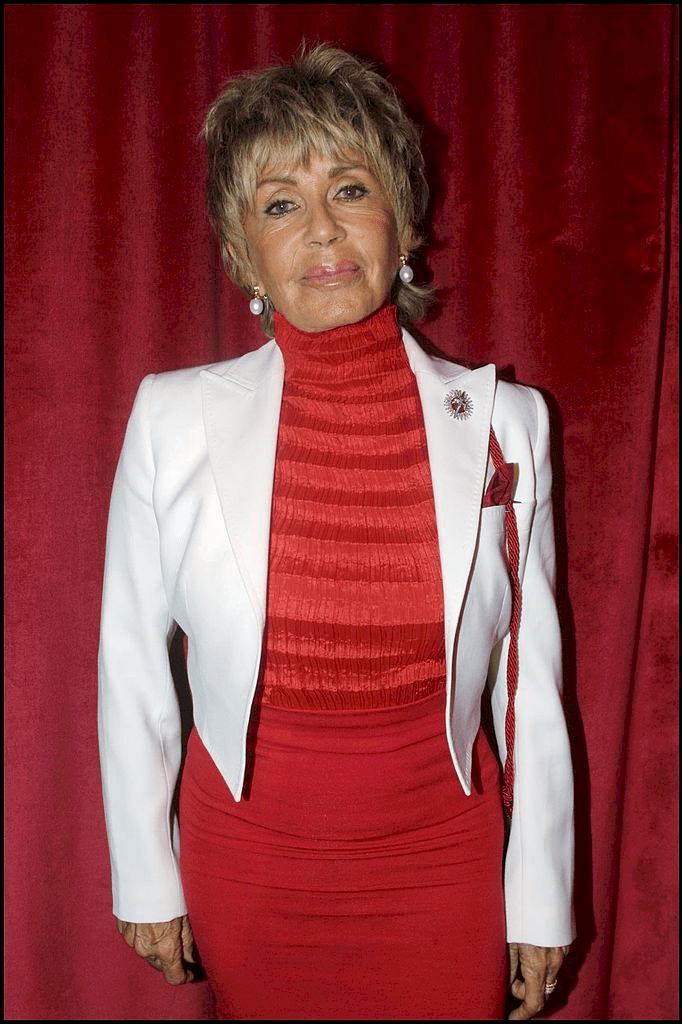 ---
It's been reported that Roquebrune would always be on set with Connery to make sure that the women stay away from him. Apparently, the painter told Catherine Zeta-Jones to "butt out of it," when the actress commented on what a good kisser Sean was from when they shared a scene together.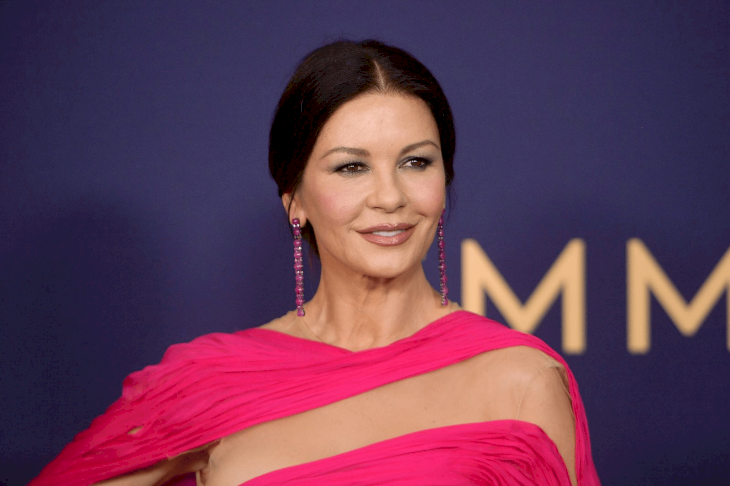 ---
WHAT WAS IT LIKE BEING MARRIED TO SEAN CONNERY?
Commenting on marrying a ladies man, Micheline said, "I knew I was taking on the whole package. Everyone wants him, and I have to accept and understand that." Despite their issues, Roquebrune was happy, "No man has ever had this effect on me," Micheline said. "For the whole world, he's a huge star, but for me, he is, above all, the man of my dreams."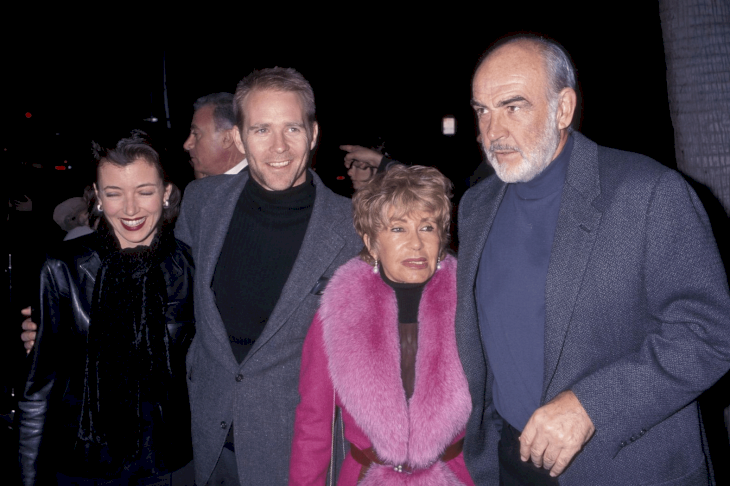 ---
Keeping the spark alive in their marriage was simple, they would enjoy a poolside breakfast together. Sean loved the little moments that they shared together. However, the couple did not have any children together. Sean had his son Jason, and Micheline had 3 children Oliver, Micha, and Stephane from her previous marriage.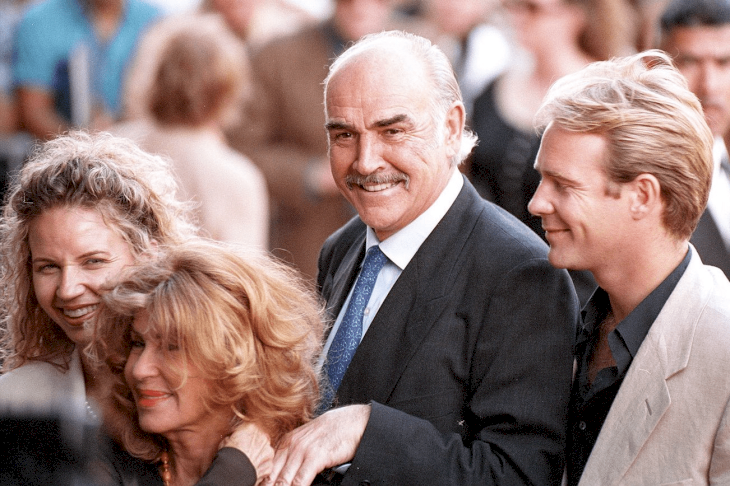 ---
GROWING OLDER NEVER PHASED SEAN
Even as they got older, Connery was not phased, he enjoyed his life with his wife. "Micheline sometimes says to me 'the time is rushing past,' but I don't worry about getting older. There's always a new challenge to keep you motivated," Connery shared.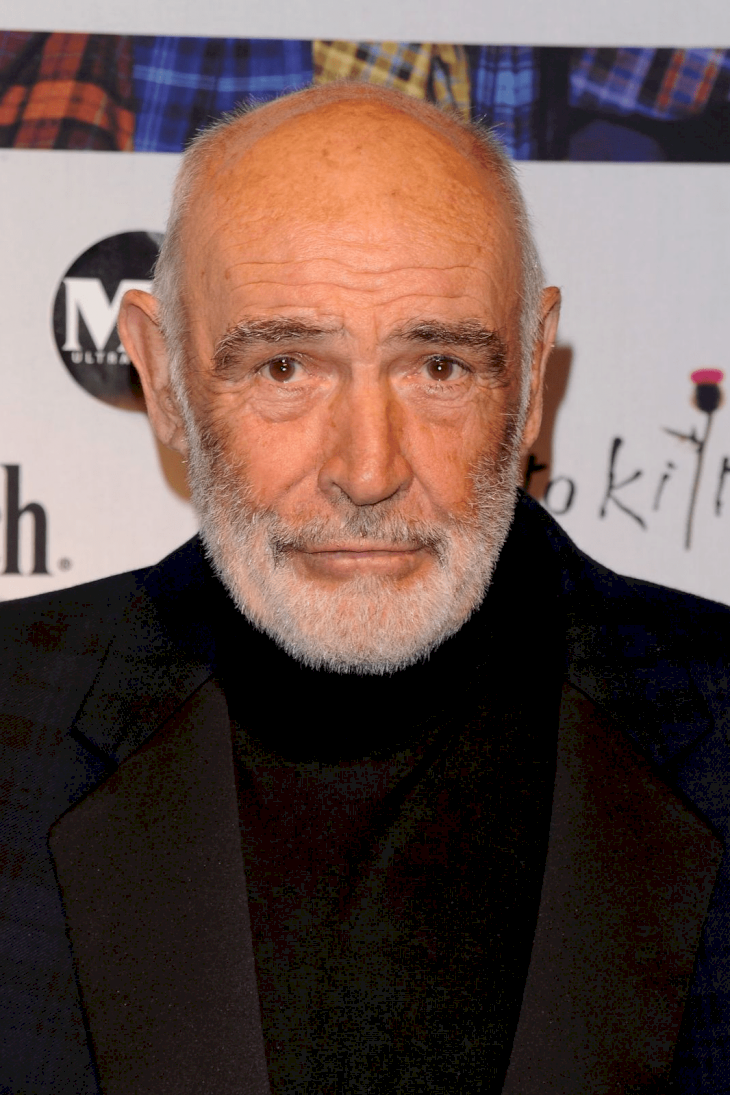 ---
SEAN'S THOUGHTS ON LOVE 
The man is obviously a sucker for the four-letter word. He has not shied away from the fact that matters of the heart make life a little sweeter. "Love may not make the world go round, but I must admit that it makes the ride worthwhile," the actor once shared.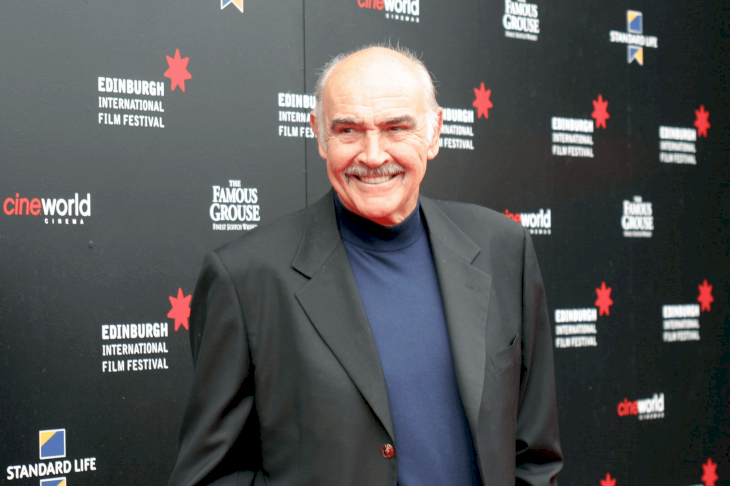 ---
THE FINAL DAYS OF SIR SEAN CONNERY
On the 31st of October, the sad news broke that the first James Bond actor had passed away. Connery died peacefully in his sleep at his home in Nassau, the Bahamas. The Hollywood legend was 90 years old. Micheline Roquebrune, his wife of 45 years, and his son, actor Jason Connery survived the actor. 
---
They are facing the reality of having to learn to live without him in their lives. "It is going to be very hard without him, I know that. But it could not last forever and he went peacefully," Roquebrune stated after the tragedy happened.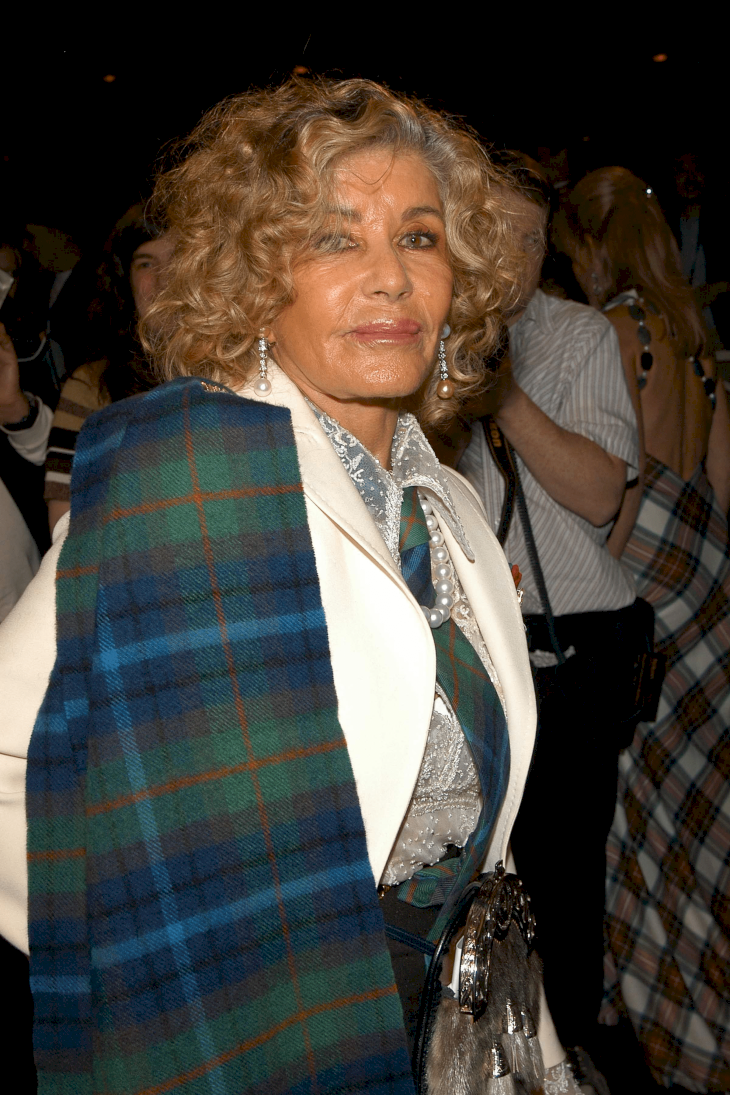 ---
And the actor's son, Jason, commented on his father's demise: "A sad day for all who knew and loved my dad and a sad loss for all people around the world who enjoyed the wonderful gift he had as an actor."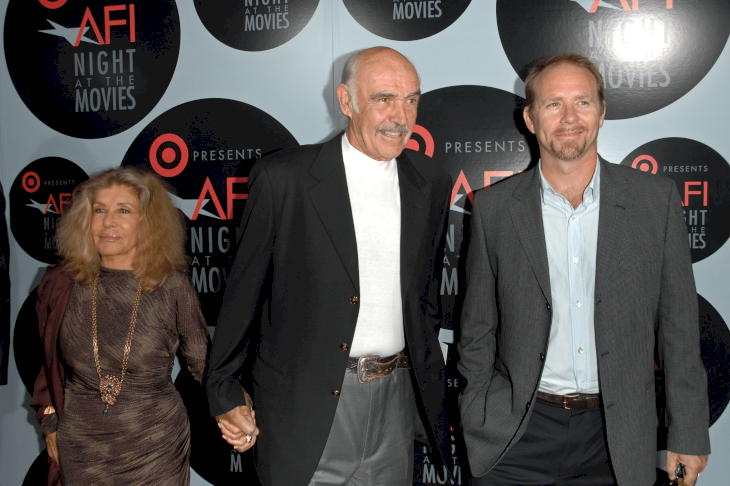 ---
HE WAS THE ORIGINAL JAMES BOND
The news was announced on James Bond's official Twitter account. "He was and shall always be remembered as the original James Bond whose indelible entrance into cinema history began when he announced those unforgettable words, 'The name's Bond... James Bond,'" the Bond producers Michael G. Wilson and Barbara Broccoli, said in a statement.