Couples Who Met On Screen and Fell in Love
Whenever we are watching different films, it is no secret that some on-screen couples have stronger chemistry than others. Ultimately, some of these on-screen couple's chemistry is so strong that they ended up together in real life. Find out which of your favorite Hollywood couples took their love from the silver screen into real life!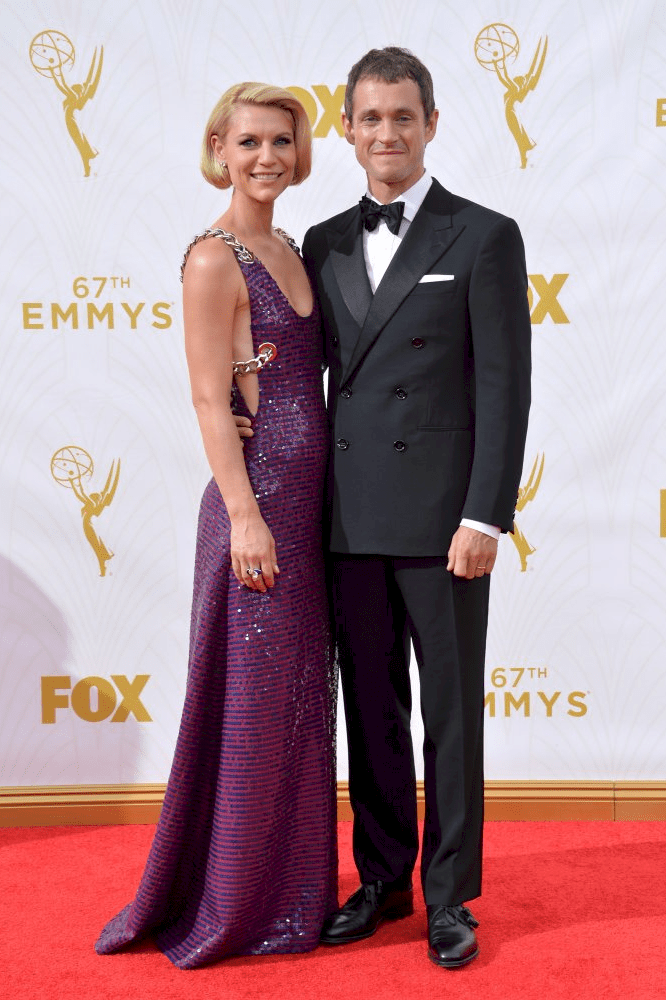 ---
SARAH MICHELLE GELLAR AND FREDDIE PRINZE JR.
In 1997, Sarah Michelle Gellar and Freddie Prinze Jr. met on the set of I Know What You Did Last Summer. They were both some of the biggest stars of the 90s and even though they were not cast as an on-screen couple for the film, they knew that they had chemistry. Although they did not date soon after the film wrapped up…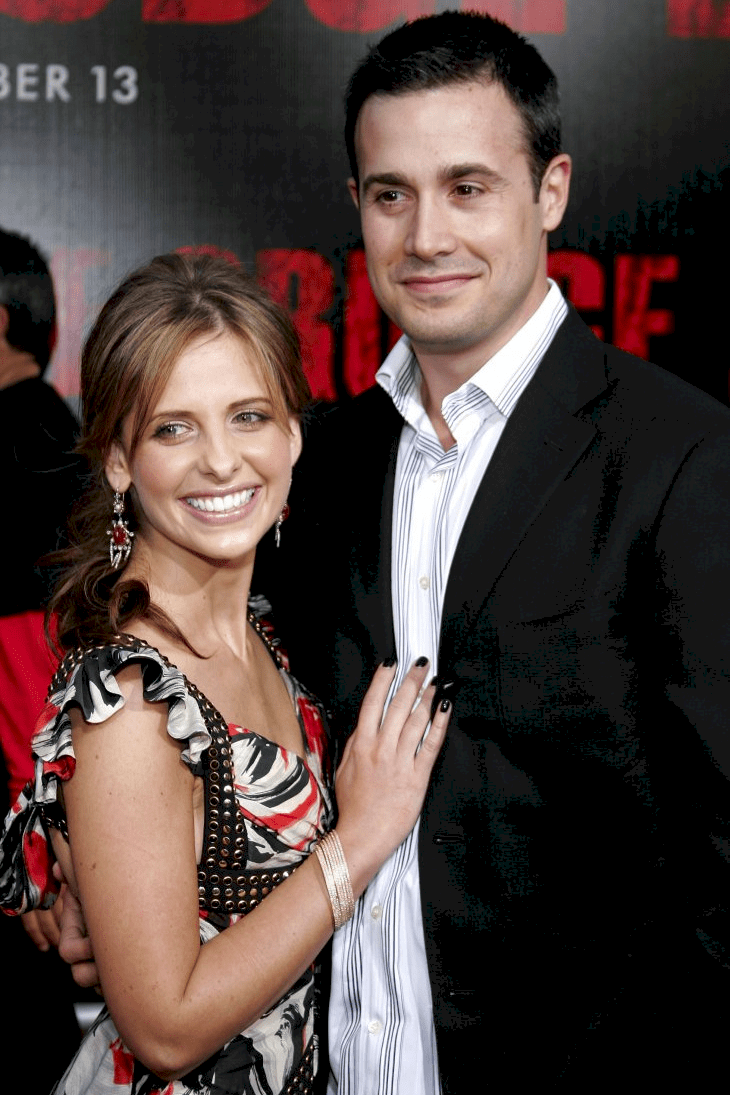 Sarah and Freddie waited for a few more years due to the fact that they were both at the peaks of their careers. In 2002, they were both finally ready to settle down and so they married. The couple just celebrated their 18th wedding anniversary and they have two children together: Charlotte and Rocky. How sweet!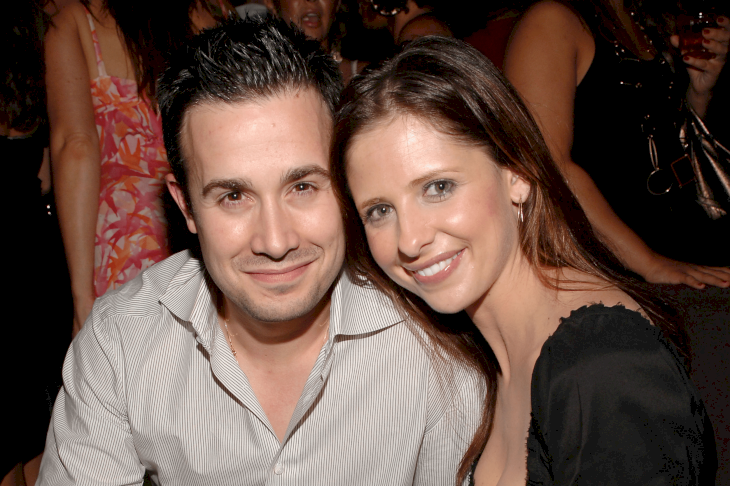 ---
RACHEL WEISZ AND DANIEL CRAIG
Rachel Weisz and Daniel Craig's relationship is one of the most private as Hollywood relationships go. During the time that they were both filming Dream House, Craig was engaged to Satsuki Mitchell whilst Rachel was married to Darren Aronofsky. Being married and engaged with completely different people made it a bit harder for the couple to fully enjoy their romance.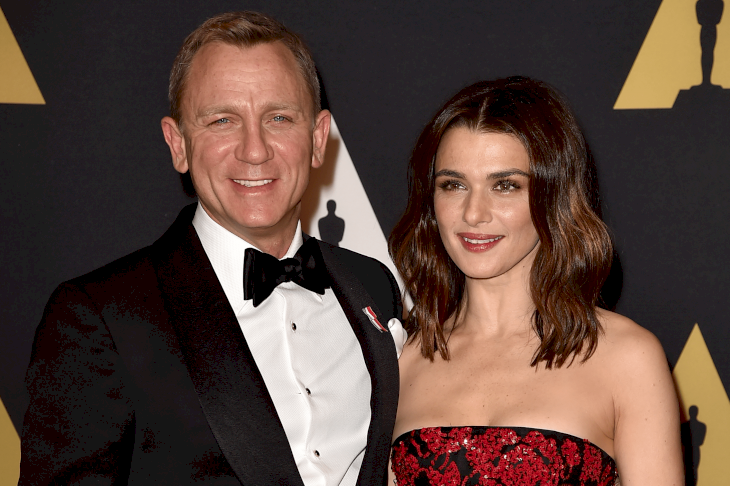 However, both Rachel and Daniel got their way in the end. As soon as Dream House was released, the couple had actually married. It has been nearly a decade for this power couple and they welcomed their first child together in 2018. We wish them only the best! 
---
NATALIE PORTMAN AND BENJAMIN MILLEPIED
We all know Black Swan to be one of Natalie Portman's most iconic roles, and this film was when she met her now-husband. Benjamin Millipied was cast as a choreographer and as a dancer for the film, and so both of their creativity had sparked their life-long romance. Natalie and Benjamin married in 2012 and they have two children together.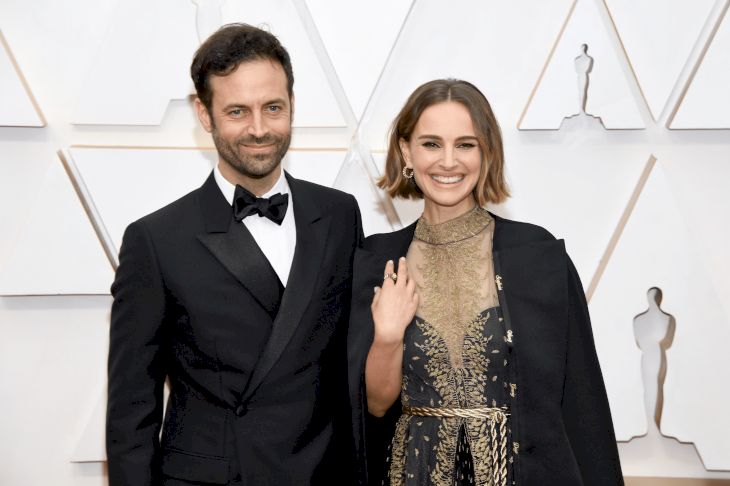 ---
ALICIA VIKANDER AND MICHAEL FASSBENDER
Another really private relationship in Hollywood is that of Alicia Vikander and Michael Fassbender. They both met whilst they were filming The Light Between Oceans in 2015 and by 2017, they were married. Alicia and Michael are both very private people but Michael told The Sun during an interview, "The chemistry was immediate, the spark, the intensity."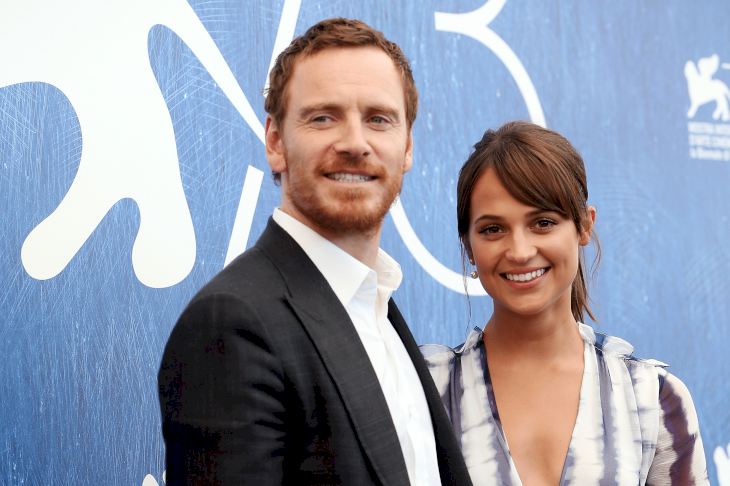 ---
EVA MENDES AND RYAN GOSLING
Eva Mendes and Ryan Gosling met whilst they were filming The Place Beyond the Pines in 2011. They never really married but they do have two daughters together: Esmeralda and Amada. Eva and Ryan share a very private lifestyle but they do give all the fans a glimpse of their lives every once in a while.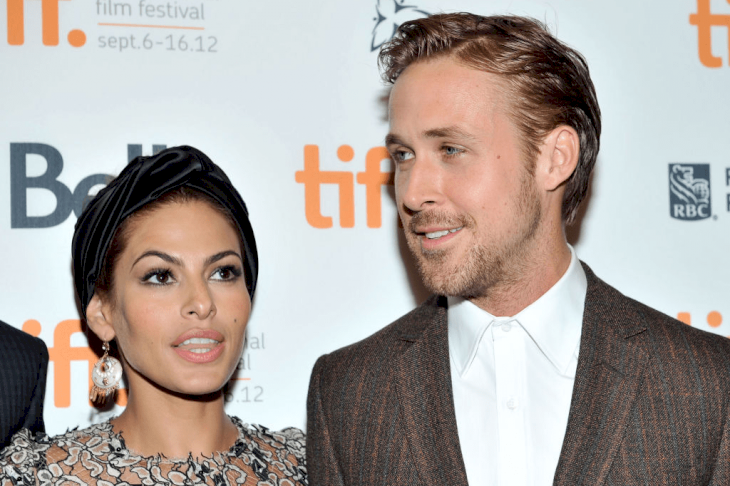 ---
JADA PINKETT SMITH AND WILL SMITH
Everybody knows Jada Pinkett Smith and Will Smith. However, what not many people know is they actually met on the set of The Fresh Prince of Bel-Air. Jada once auditioned as Will's girlfriend but unfortunately, she was not cast. Jada moved on to newer roles and by the time she starred on A Different World, Will was just smitten with her.
Will was then married to Sheree Fletcher but they divorced soon after, and he went on to date Jada and they had two children together: Jaden, and Willow. Will said in an interview, "I had a realization I wasn't with the person I was supposed to be with. I was sitting in a stall and I was crying and laughing uncontrollably, and I knew [Jada] was the woman."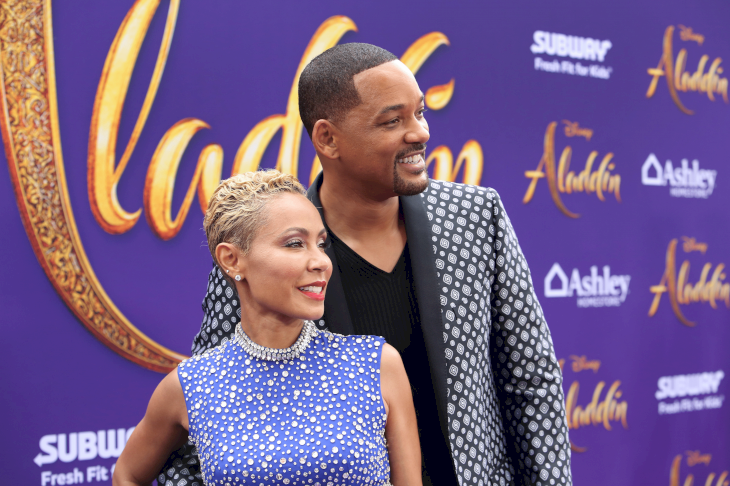 ---
GWEN STEFANI AND BLAKE SHELTON
The relationship shared between Gwen Stefani and Blake Shelton started very competitively because they were both coaches for The Voice. Blake's marriage to Miranda Lambert just ended and Gwen's marriage to Gavin Rossdale was also ending so this was the perfect time for the couple to just go after each other. Gwen and Blake recently got engaged!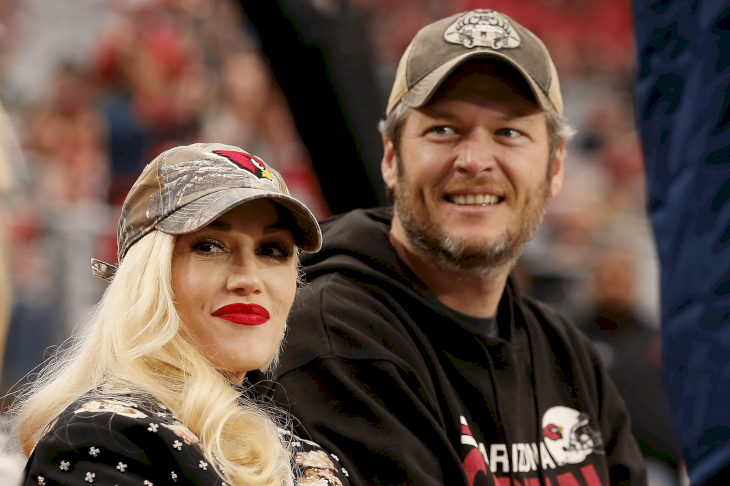 ---
CLAIRE DANES AND HUGH DANCY
Claire Danes and Hugh Dancy met in 2007 whilst they were filming The Evening. Their relationship started as a long-distance one because Hugh was then based in England and Claire was in the United States, but they did make it work. In 2009, Claire and Hugh got married and they have two children together: Cyrus and Rowan.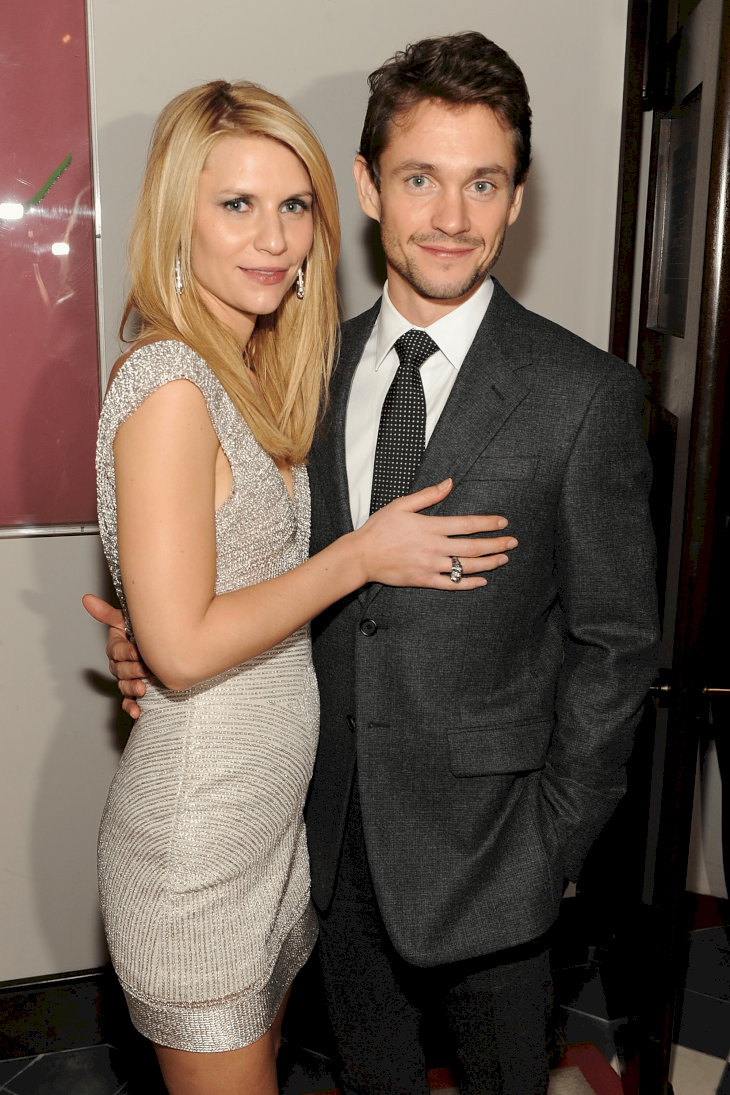 ---
ROSE LESLIE AND KIT HARRINGTON
Everybody knows Rose Leslie and Kit Harrington for their roles in the hit series, Game of Thrones. They were cast as an on-screen couple for the show but nobody really knew that they were dating in real life. In 2016, the couple opened up about their relationship and they got married in 2018.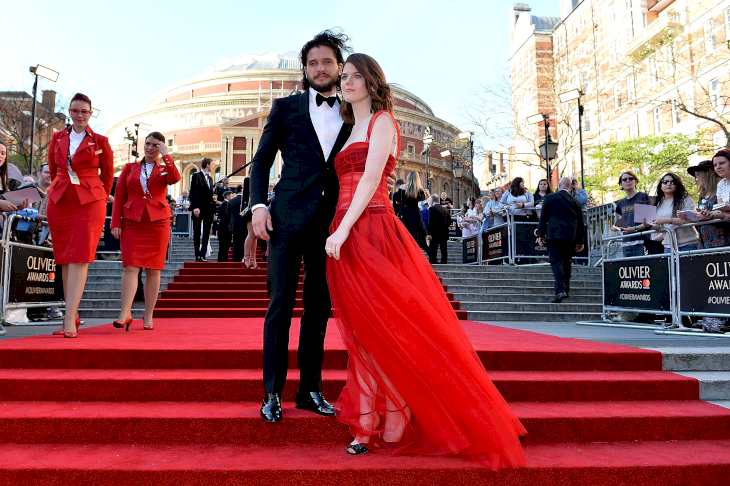 Kit said in an interview, "If you're already attracted to someone, and then they play your love interest in the show, it becomes very easy to fall in love."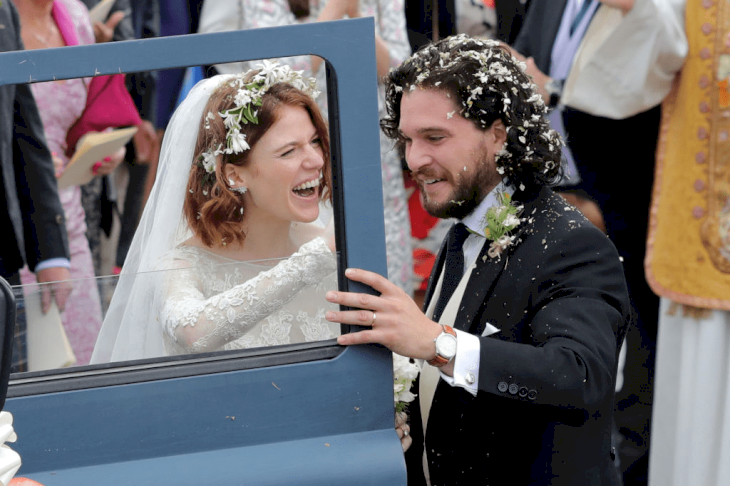 ---
JENNIFER CONNELLY AND PAUL BETTANY
A Beautiful Mind is a film where Jennifer Connelly and Paul Bettany first met in 2001. They really did not make a move at each other whilst they were both filming but it was just after that they both decided to act on it. Paul said in an interview, "I got her on the phone, and said, 'I'm coming over, let's get married.' That's really what happened. We had never dated."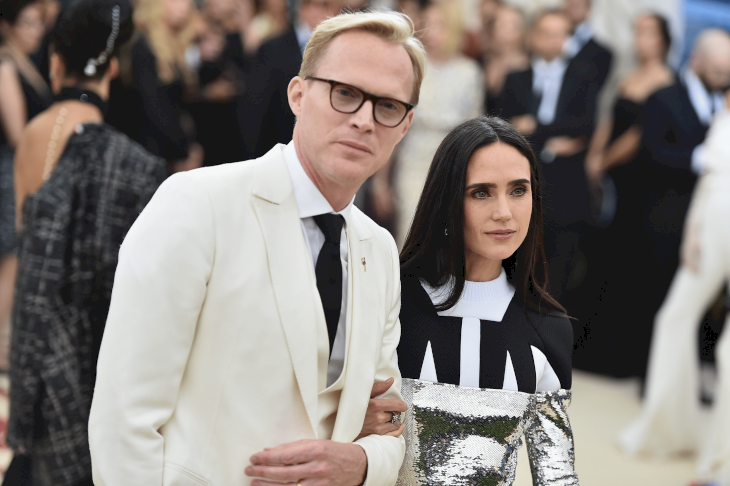 ---
JENNA DEWAN AND CHANNING TATUM
In 2006, Jenna Dewan met her co-star and future husband, Channing Tatum on the set of Step Up. It was undeniable that their chemistry on-screen was so intense and so they both ended up dating in real life. Jenna and Channing married in 2009 and they have a daughter together, however they have decided to separate in 2018.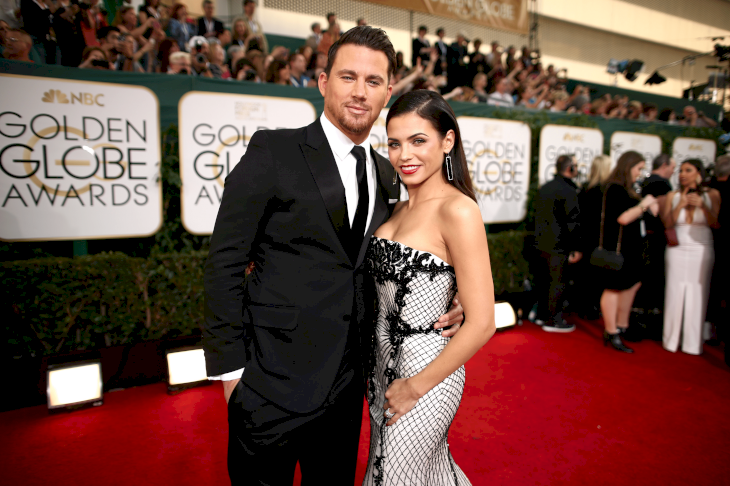 ---
MILA KUNIS AND ASHTON KUTCHER
The relationship between Mila Kunis and Ashton Kutcher goes way back to their teenage years. Both were cast in That '70s Show and they met when Mila was 14 and Ashton was 19. Although they did not date right away and they both ended up marrying other people first.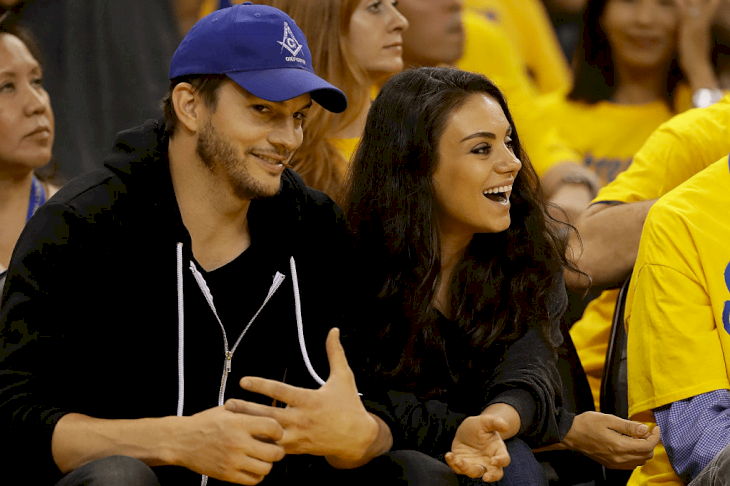 In 2015 and after many years of friendship, Mila and Ashton finally got married. They also now have two children together: Wyatt and Dimitri. Mila said in an interview, "We would have never been together if we didn't both go through what we went through in order to be the people that we were when we reconnected."
---
BLAKE LIVELY AND RYAN REYNOLDS
Blake Lively and Ryan Reynolds met on the set of Green Lantern in 2011. Their dating history began quite awkwardly because they were actually on a double date with completely different people. Ryan said about the incident, "we went on a double date. That was the most awkward date because we were just like fireworks coming across."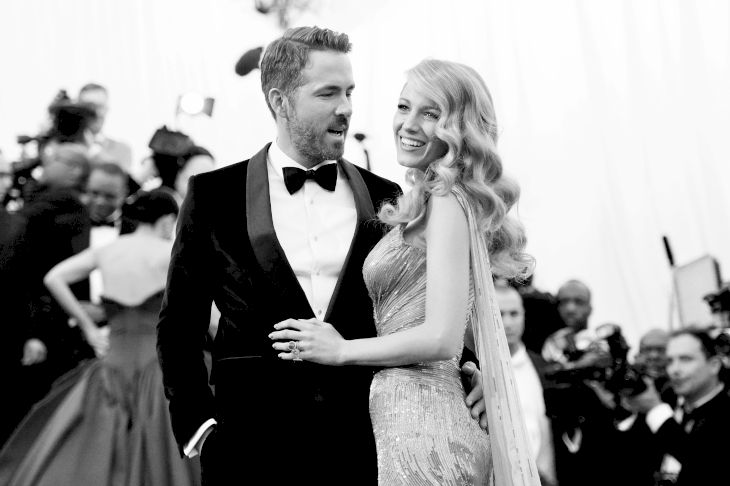 Finally, the couple married in 2012. They also have three children together: Inez, Betty, and James. If we can learn one thing from Blake and Ryan's relationship; it is that you should really go for the person that you love.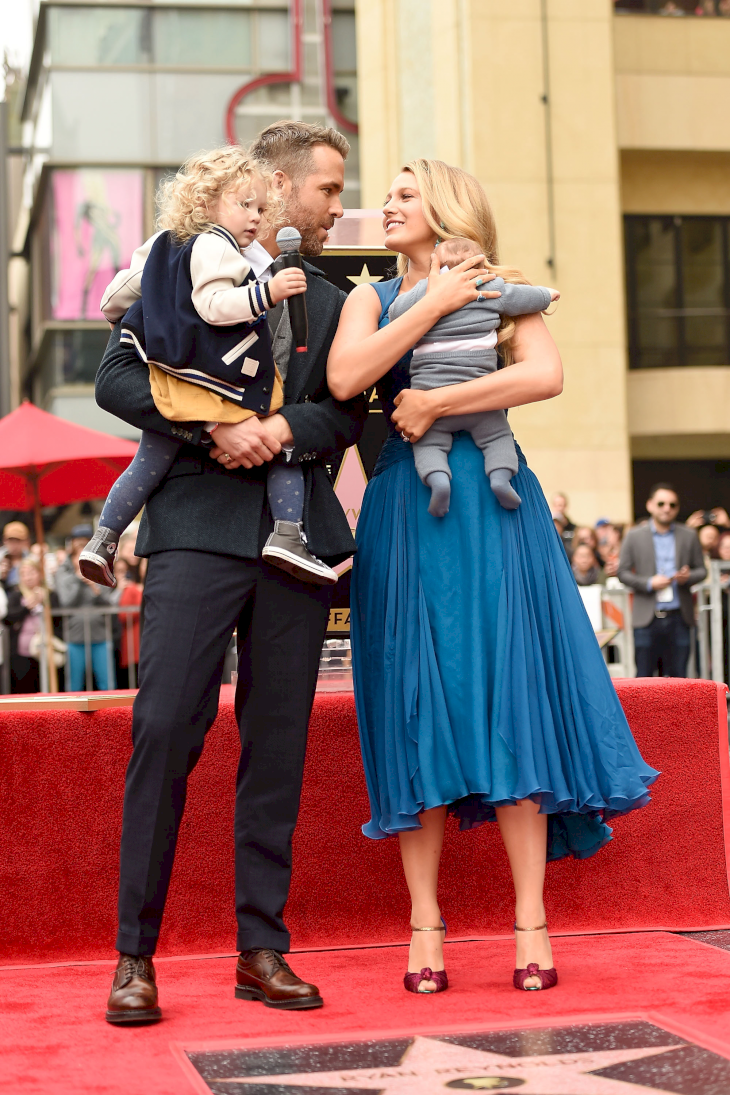 ---
LEIGHTON MEESTER AND ADAM BRODY
Another low-key relationship in Hollywood is that of Leighton Meester and Adam Brody. Leighton and Adam were both royalties when it came to teen television, but they actually did not meet up until they ended up working on The Oranges. In 2012, the couple got engaged and by 2014, they were married.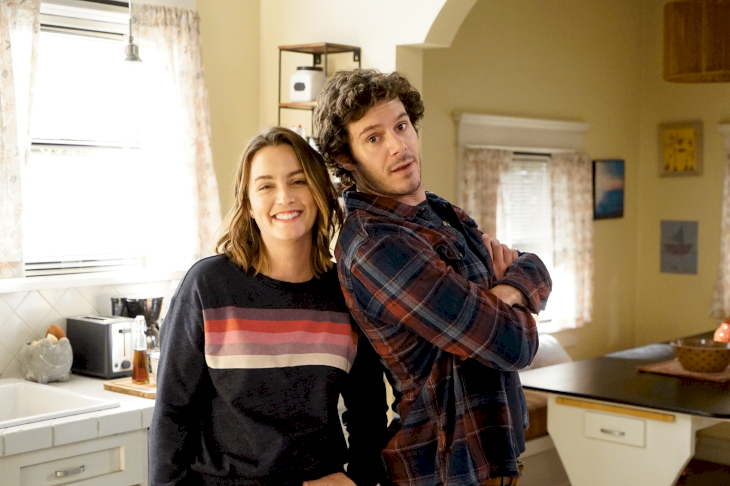 Leighton and Adam's relationship is quite private although they let us peer through their lives every once in a while on Instagram. The couple has one child together, Arlo.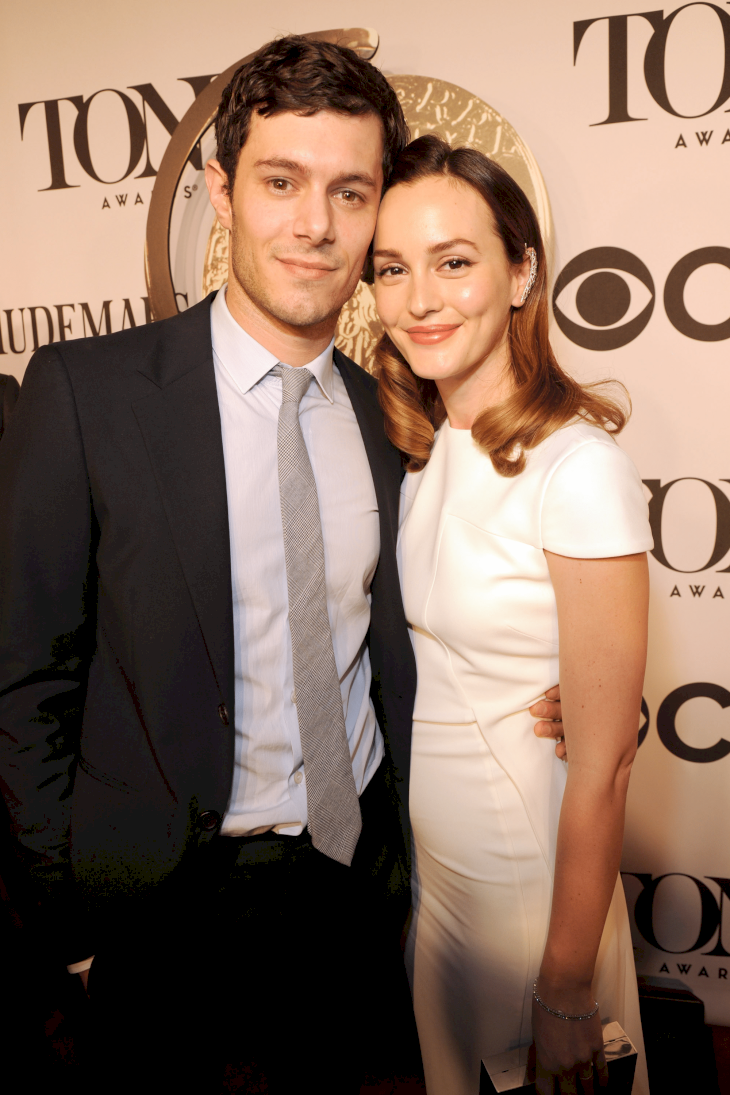 ---
MICHELLE WILLIAMS AND HEATH LEDGER
The relationship between Michelle Williams and Heath Ledger is probably one of the most beautiful yet tragic romances in Hollywood. The couple met whilst filming Brokeback Mountain in 2004 and soon after, they had welcomed their daughter, Matilda. Unfortunately, Heath died in 2008.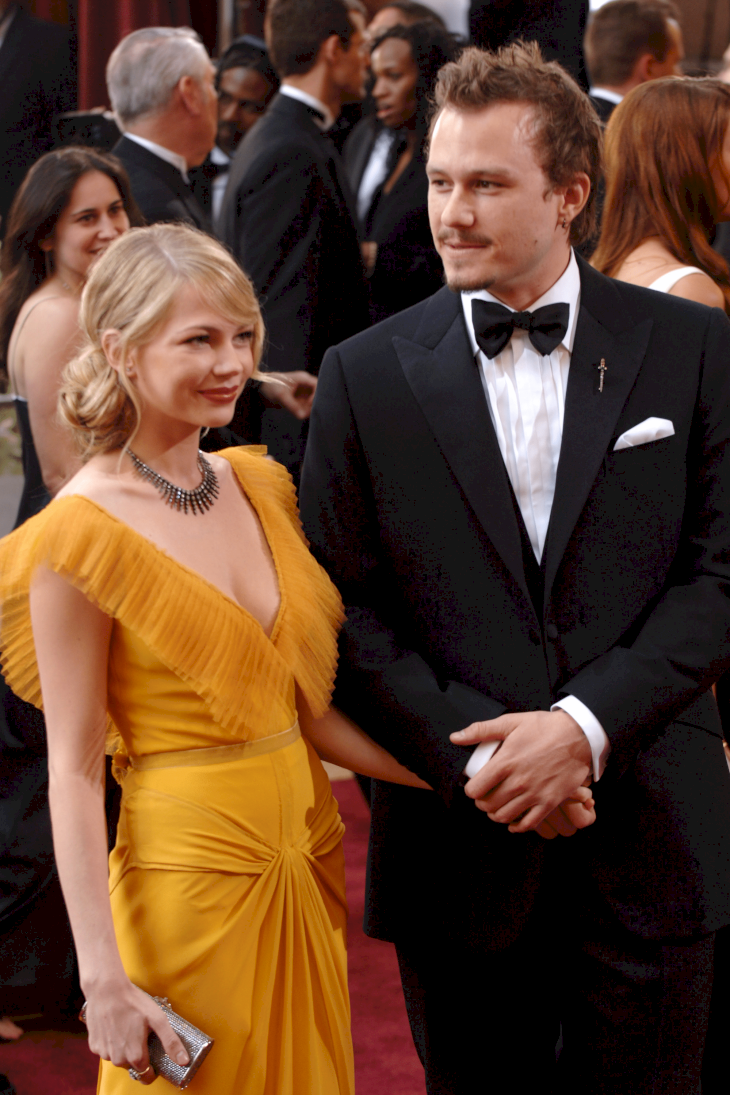 ---
PENELOPE CRUZ AND JAVIER BARDEM
Penelope Cruz and Javier Bardem met whilst filming Jamón Jamón in 1992. Although it was not until they were cast in Vicky Cristina Barcelona in 2008 that they actually felt a spark for each other. Penelope and Javier were married by 2010, and they have two children together: Leo and Luna.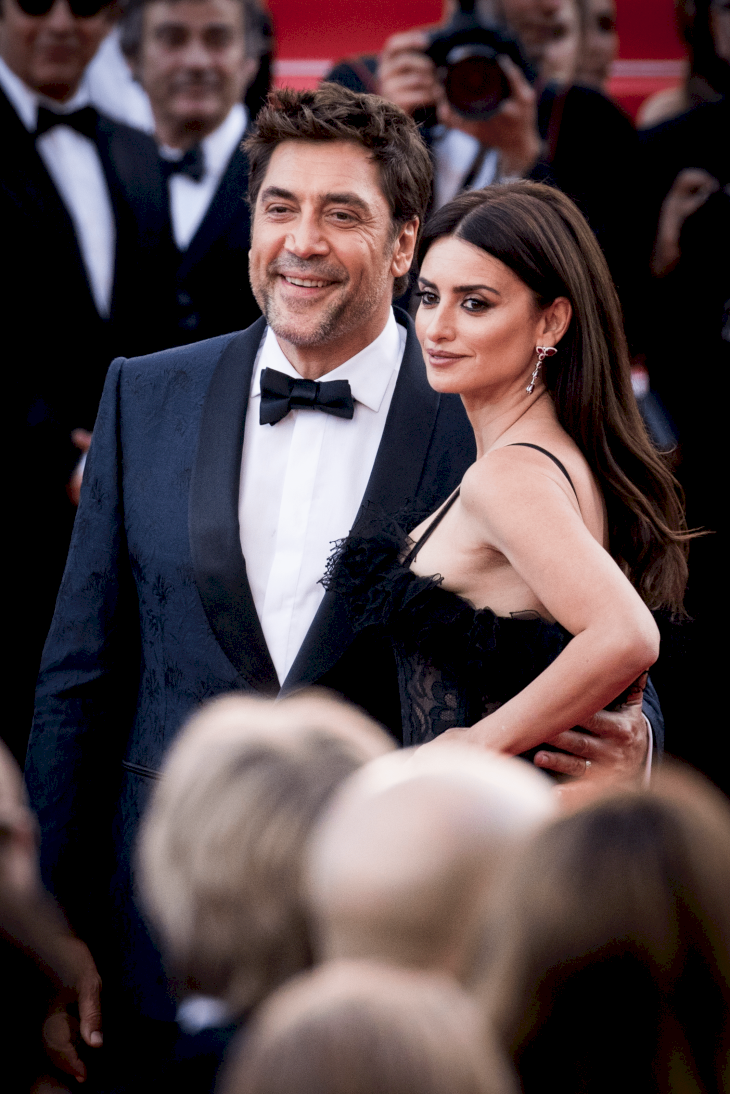 ---
RITA WILSON AND TOM HANKS
Hollywood power couple, Rita Wilson and Tom Hanks actually met whilst they were filming Bosom Buddies in 1981. However, both Rita and Tom brushed off their feelings because they were both at the peak of their careers. It was not until they were both casts in Volunteers in 1985 that they actually made a move.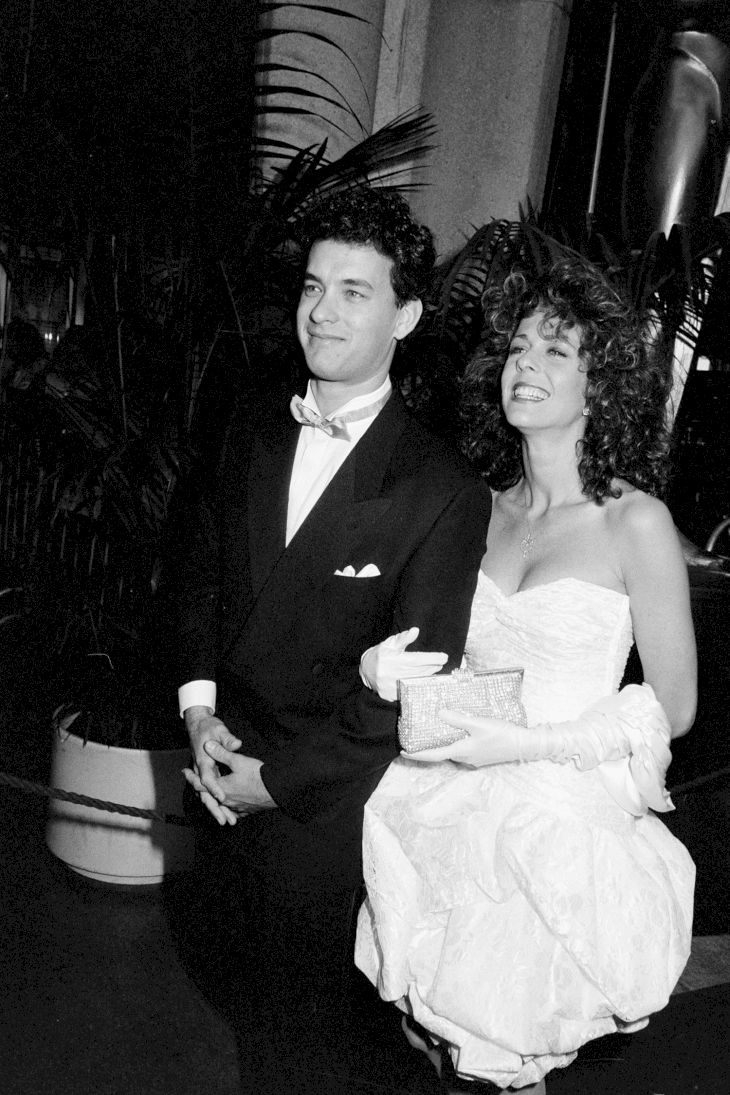 Today, Rita and Tom have been happily married for 32 years. They also have two children together: Chet and Truman. Tom said in an interview with GQ, "Rita and I just looked at each other and—kaboing—that was that. I asked Rita if it was the real thing for her, and it just couldn't be denied."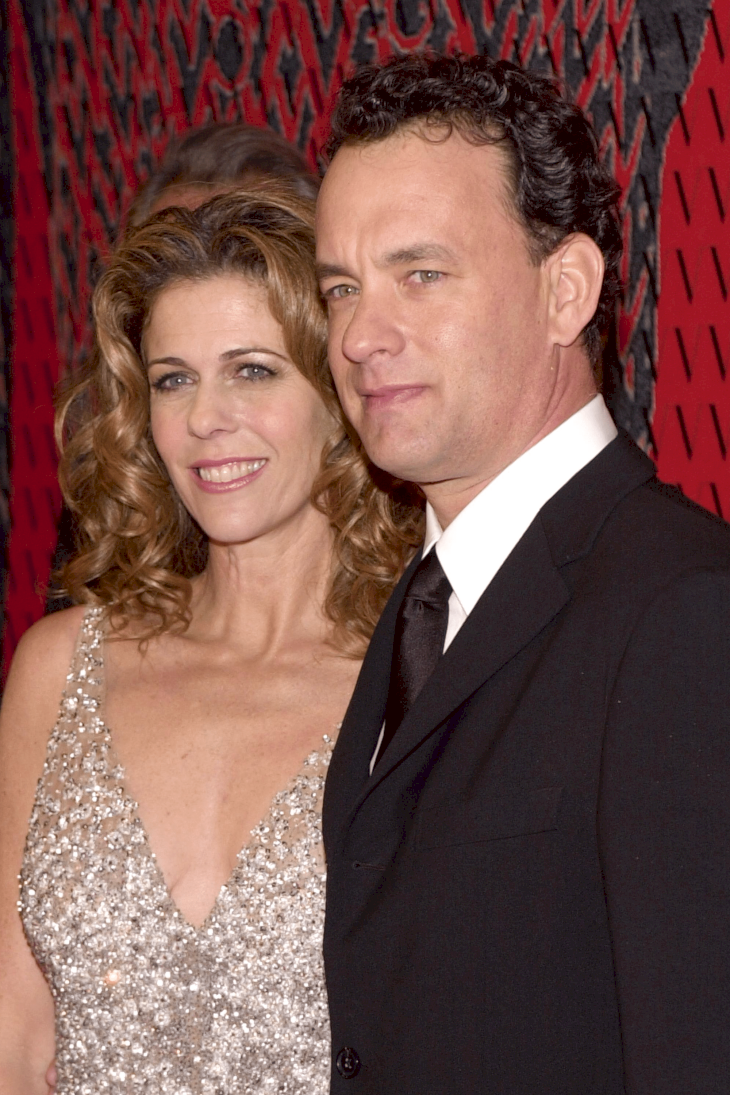 ---
GOLDIE HAWN AND KURT RUSSELL
Goldie Hawn and Kurt Russell are, undeniably, another power couple in Hollywood. In 1968, they both met as teenagers whilst on the set of The One and Only, Genuine, Original Family Band. Although it was not until a few decades later that they actually reconnected.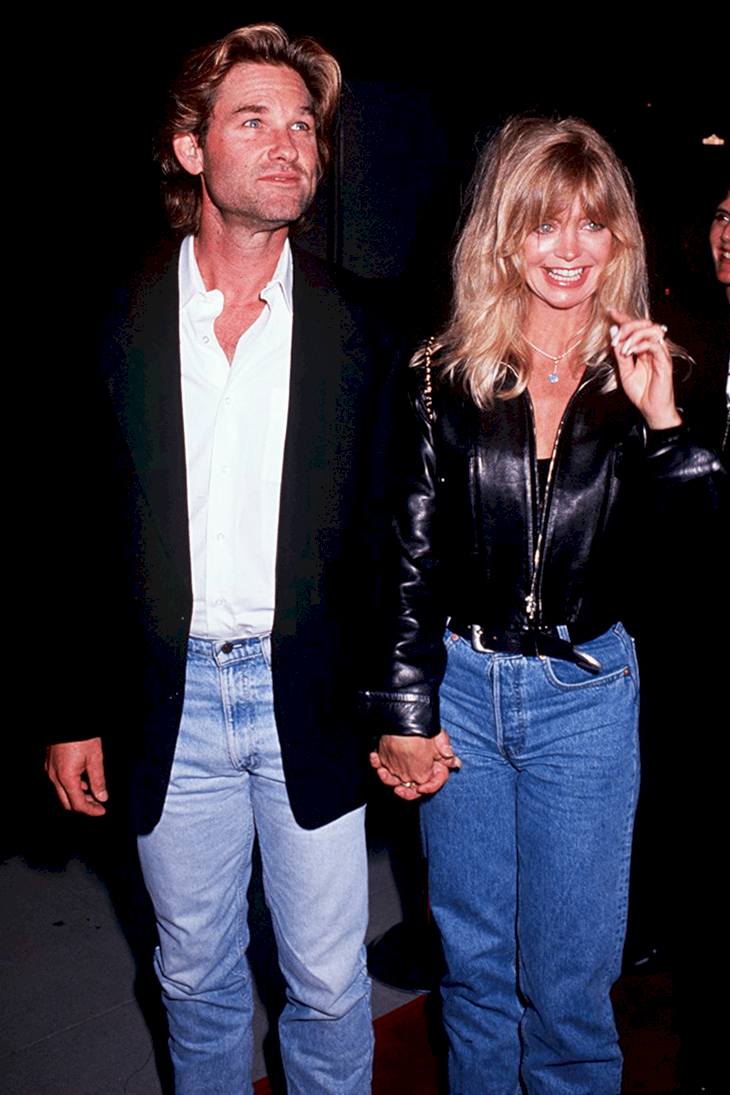 In 1983, they met again on the set of Swing Shift. They both knew that this was their moment and they seized it, they are now happily together for quite a few decades and they raised four children together: Kate, Boston, Oliver, and Wyatt. The couple is not officially married but they have been together since the 80s.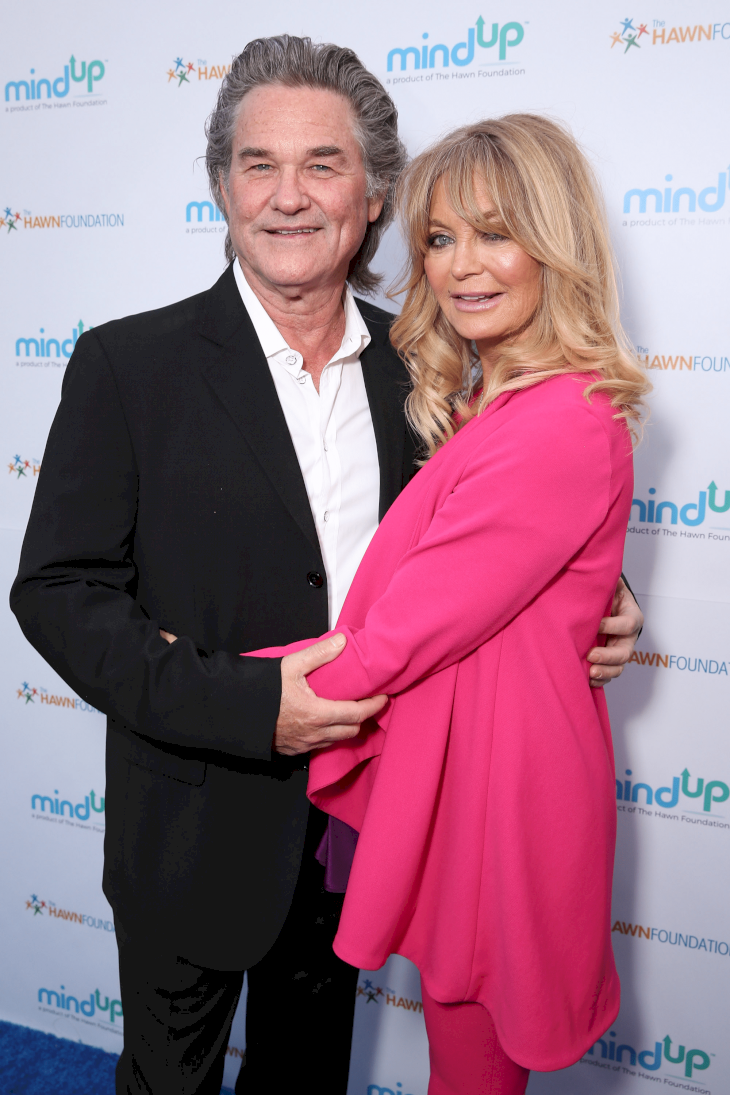 ---
ANGELINA JOLIE AND BILLY BOB THORNTON
Brad Pitt was not the only man in Angelina Jolie's life that she met whilst on a film set. In 2000, Angelina married Billy Bob Thornton after meeting him on the set of Pushing Tin. It was said that she wore a vial of his as a necklace ... maybe that was the reason that they split in 2003?