Before They Were Famous These Celebs Were Cheerleaders
Before they reached superstardom, many celebrities were showing off their glee and preppy spirit in highschool already. From Reese Witherspoon to Meryl Streep, let's take a look at some of the bubbly personalities your favorite stars were sporting back in the day! Some of the names might surprise you ...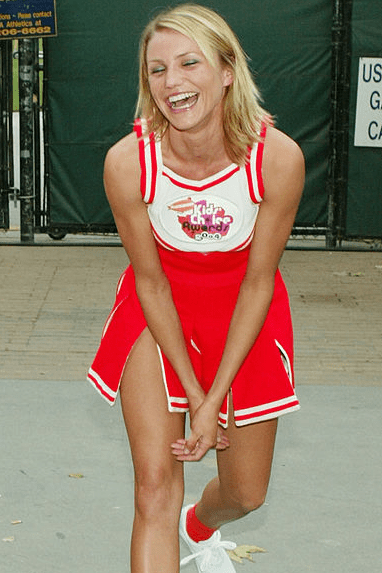 ---
JENNIFER LAWRENCE 
The actress from the Hunger Games saga and Silver Lining's Playbook has come a long way since her rise in Hollywood. Raised in a suburban family, her parents urged her to play sports. This is why the star was involved in softball, basketball, field hockey, and of course, she was a cheerleader.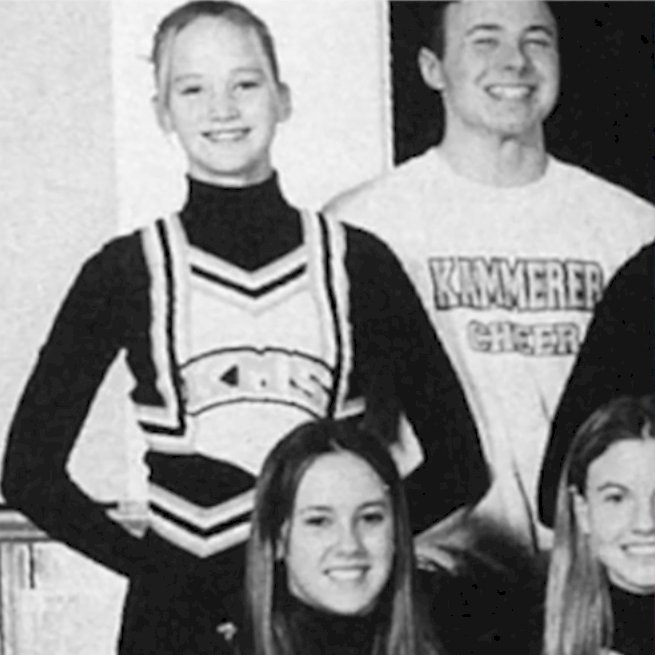 Jennifer Lawrence might have been active but she wasn't a fan of this. She shared, "There's something about team sports, classes, I didn't take well to it. I didn't like it.… I hated team sports." Well, there you have it! We guess she won't be looking for any roles as a cheerleader soon.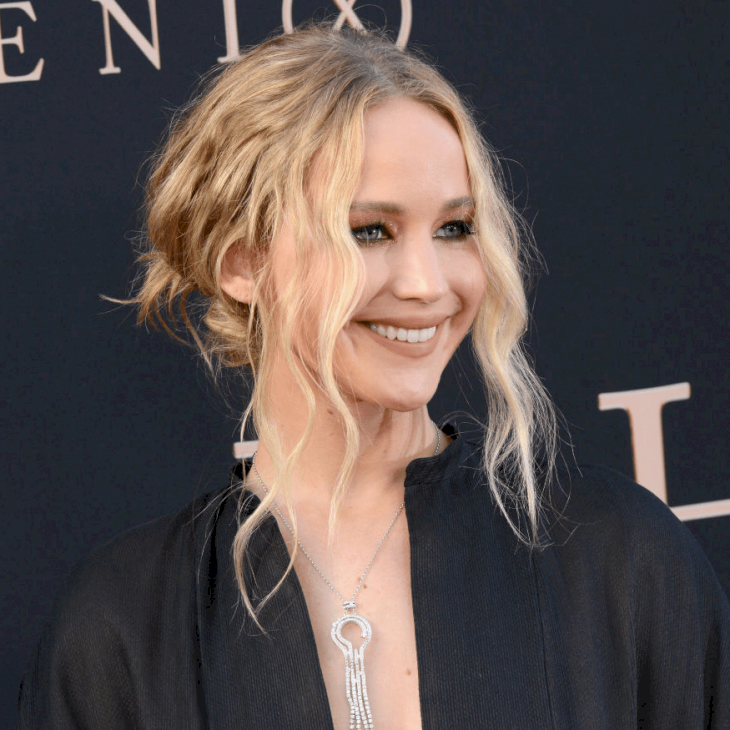 ---
BLAKE LIVELY 
The blonde beauty, Blake Lively took full advantage of her high school days. The Gossip Girl star loved school and extra murals. She expressed, "I was class president, on the cheerleading squad, in a competitive show choir, and in, like, six different clubs." Wow, talk about a woman of many talents! 
---
MANDY MOORE
The soft-spoken and angelic Mandy Moore is another actress that cheered for school spirit in the days before her fame. "I loved cheerleading. I was not the most physically adept cheerleader but I was very vocal." We would have loved to see the "This Is Us" star strutting her dance skills and vocals as a youngster! 
---
REESE WITHERSPOON
She has won an Oscar winner and is now a pretty impressive producer but before she reached these heights, Reese found herself on top of a cheering pyramid! The iconic Legally Blonde star was kind enough to share a nostalgic post about these days gone by. She captioned it, "#TBT to my days as a proud General." 
---
SANDRA BULLOCK 
Who can ever forget Miss Congeniality? Sandra has been a stellar force on our screens for many years and we simply cannot get enough of her! But before she took center stage on The Blind Side, this star was a student at Washington-Lee High School. A young Sandra was a keen cheerleader! She was super cute as well and spoke to Jimmy Kimmel about those days.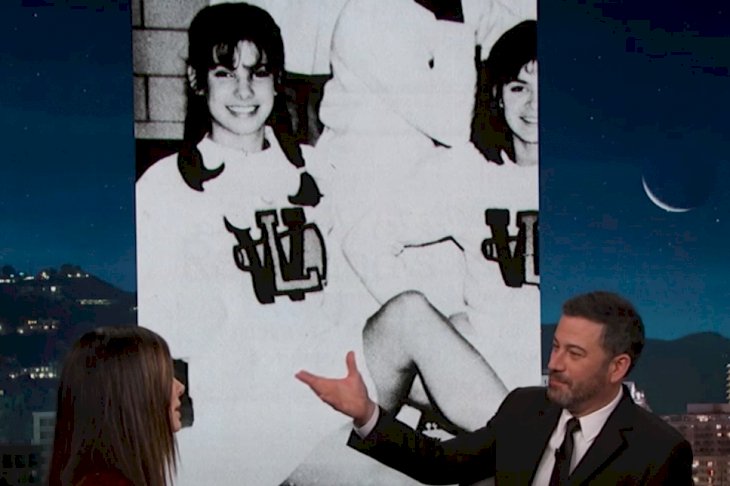 ---
KIRSTEN DUNST 
While Kirsten Dunst may have played a cheerleader on-screen, this actress had experience from her real life. Before her days on "Bring It On," she cheered for her own school. This certainly helped her land this big role in her career later on. So, what did she have to say about it?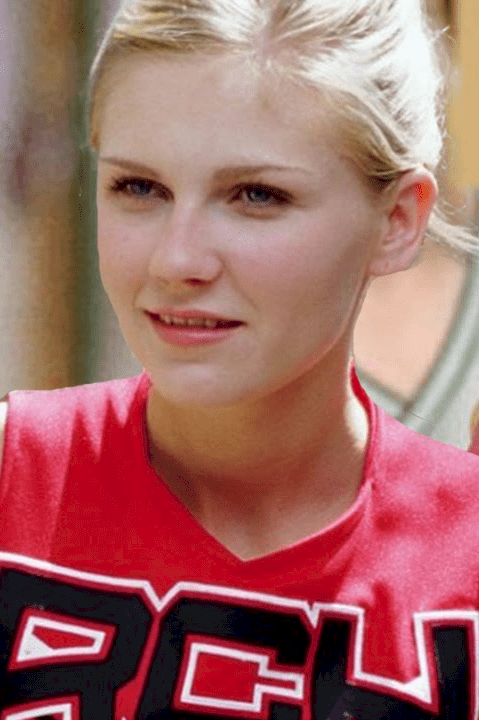 The star expressed, "When I was 16 and did 'Bring It On,' I was that girl. It was like me being in high school as myself. It wasn't a stretch at all. I was a cheerleader, my best friend was a cheerleader. I wasn't in competitions, but I watched them on TV."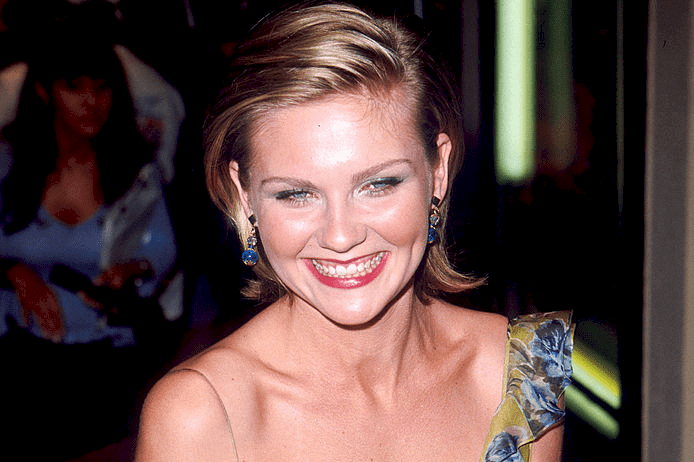 ---
CHRISSY TEIGEN
She a model, author of The Cravings, and the wife to John Legend. However, before this, Chrissy partook in a beloved school sport, cheerleading. She shared her own throwback after watching the Netflix series, Cheer. She captioned the post, "Watching Cheer on Netflix got me reminiscing about how I sucked at cheerleading."
"Truly no idea how I made this team. The best part is they claimed there was no JV/varsity but one squad got to cheer for basketball and football and the other (mine) got volleyball and wrestling. I still remember my mat cheers though. Go fight win baby. Go fight win," she comically expressed!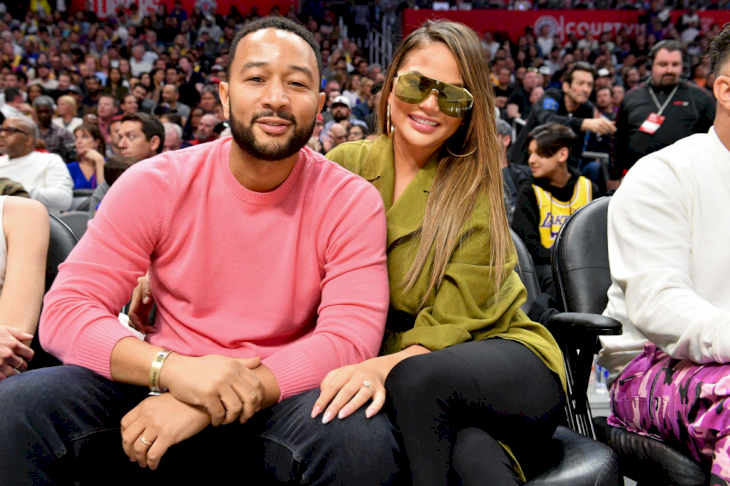 ---
JENNA DEWAN
We are all well aware of the high skill levels, professional dancer and actress, Jenna Dewan possesses. The striking star honed these skills long before she was cast in various dancing films like Step Up. Back in her Texas days, she cheered for her high school. Just have a look at this cutie below!
---
DENISE RICHARDS 
Denise Richards, who was once married to Charlie Sheen, has had her fair share of time in the limelight. From her amazing performances on Married with Children and Saved by The Bell, the actress is flawless. Did you know she has humble roots and was actually a cheerleader for El Camino High School in Oceanside, California?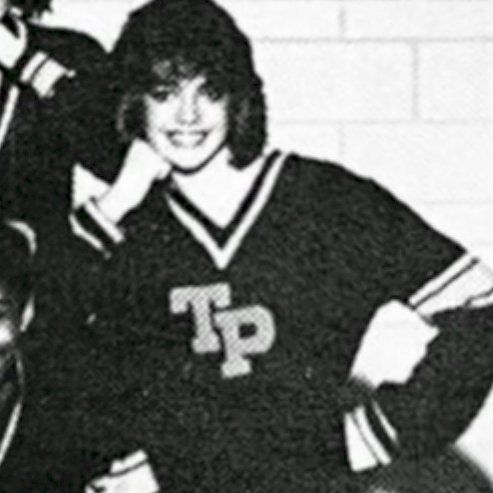 ---
CAMERON DIAZ 
Known for her great smile and amazing acting talents, this Angel was a cheerleader once upon a time at Long Beach Polytechnic High School. While she later gave up those pom-poms for a life in front of the cameras, we still love to see this starlet in her sporty youth. Take a look below!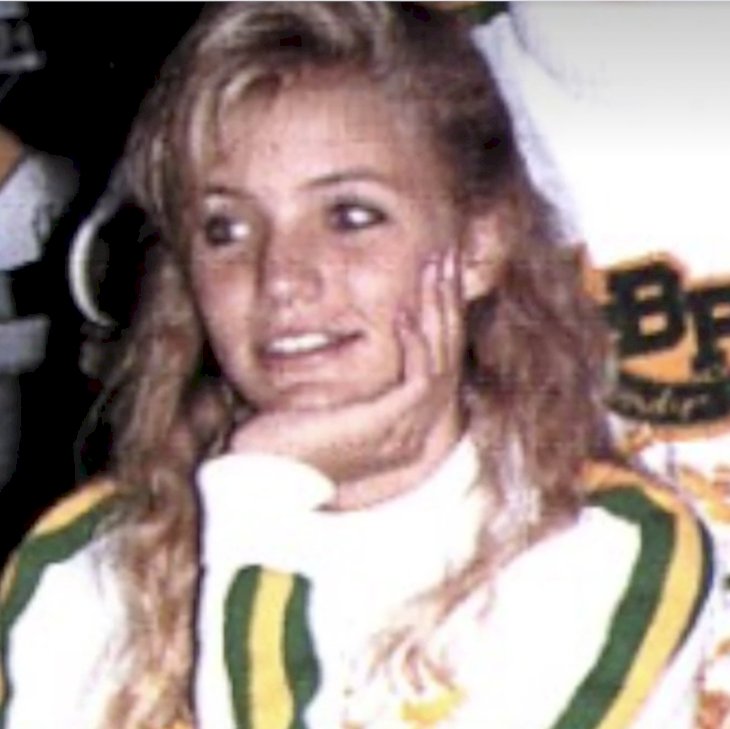 ---
MILEY CYRUS
From Cheerleader to Hannah Montana and finally, she arrived at Miley Cyrus ... This actress and singer has certainly evolved since those preppy days as Hannah Montana but did you know her cheer goes all the way back to the Premier Tennessee All-Stars soccer team? Just look at the adorable star in her pigtails!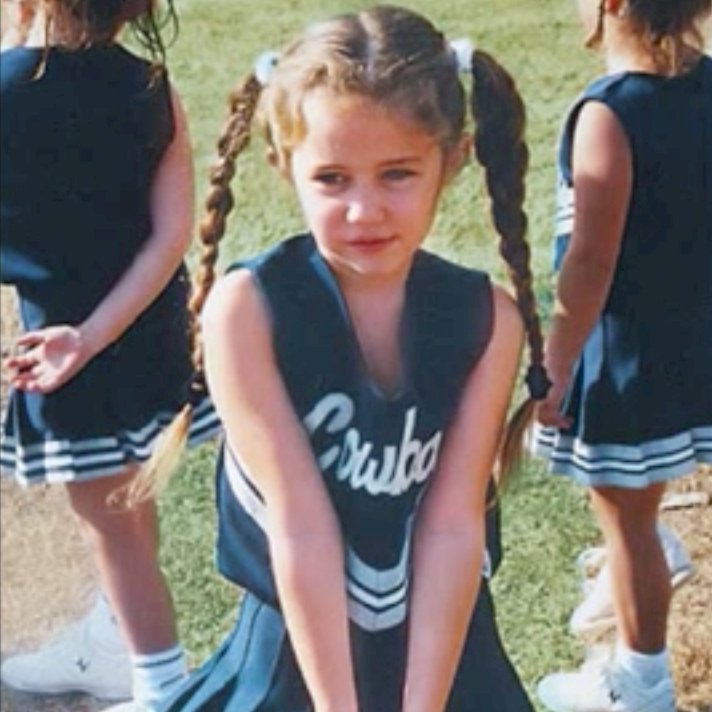 ---
BROOKLYN DECKER
This stunning model has graced the front pages of Sports Illustrated's Swimsuit Issue and worked with Victoria's Secret but before that fame, the gal worked her talents in high school. As a graduate from Butler High, this star was part of the spirit team and the senior class president! 
---
MADONNA
The queen, Madonna is a force to be reckoned with. Not only has she revolutionized the face of music but she keeps on coming back with more vigor and still looks amazing! Did you know she filled her days at Adams High School in Rochester, Michigan, with cheerleading? It's clear to see she still has that natural talent for dance!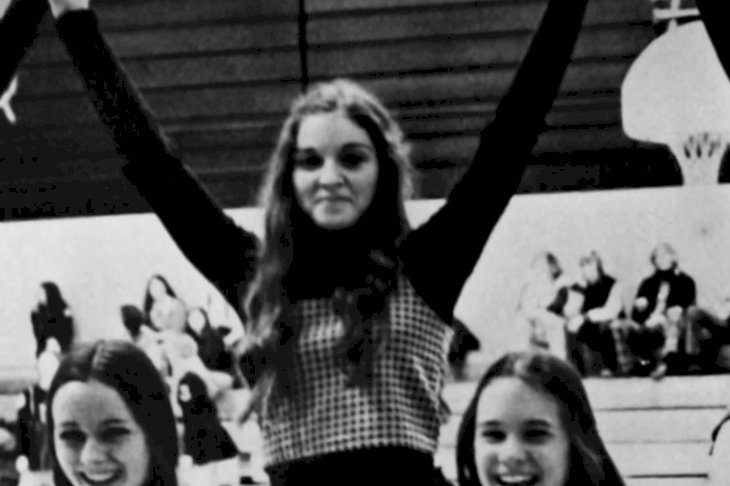 ---
DAKOTA FANNING 
Dakota's schooling started out at home but the starlet was soon sent to L.A.'s Campbell Hall high school. Here, she was able to enjoy all of the whims that youngsters look forward to. The actress adored her time on the cheerleading squad and she was eventually voted homecoming queen.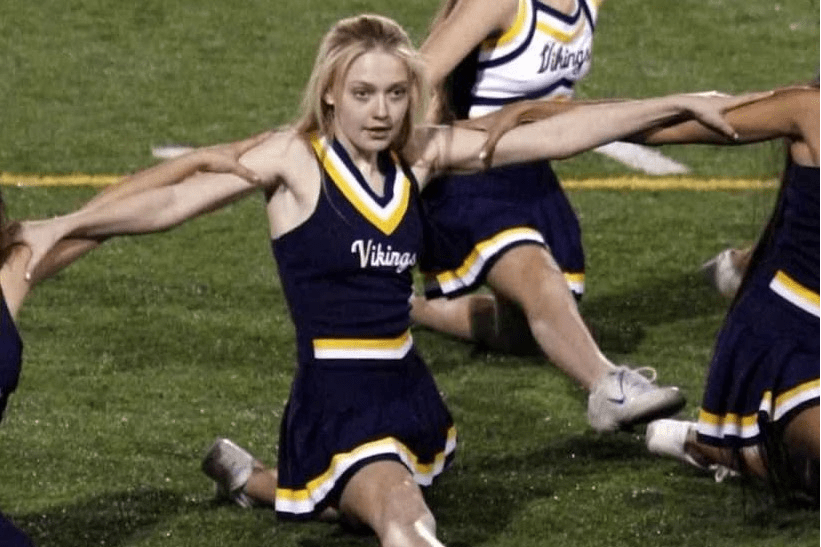 ---
DANIELLE BROOKS 
Known for her astounding role on "Orange Is the New Black," this star was a cheerleader and has spoken candidly about this life-changing experience. She expressed, "You really quit cheerleading, because of how you felt you looked in your skirt? OK! Never quit anything again because you're scared of what others might think of you." 
---
ALICIA SILVERSTONE
Alicia Silverstone aka Cher Horowitz in the iconic, 'Clueless' changed our lives. The actress might not have been an on-screen cheering queen but in real life she was! Alicia was a graduate from San Mateo High School and we love seeing her strutting her stuff.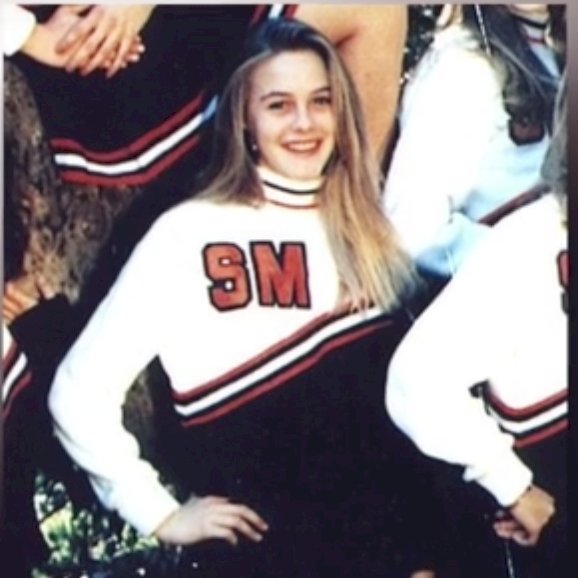 ---
PAULA ABDUL 
She is a singer, a dancer, and a world beloved judge - yes it can only be Paula Abdul. The tiny package of dynamite always leaves us breathless with her performances and her journey began as a cheerleader at Van Nuys High School in California. Did you know this powerhouse later also became the head choreographer for the Los Angeles Lakers cheer squad?! 
---
MEGAN FOX
The bold and beautiful Megan Fox has been a wonder on screens across the world. With her smoldering looks and talent, this model/actress is one of a kind. Before her days on Transformers and Jennifer's Body, this starlet was involved at Morningside Academy's cheer team in Port Lucie, Florida. She was bullied as a young teen but we're sure she has the last laugh now!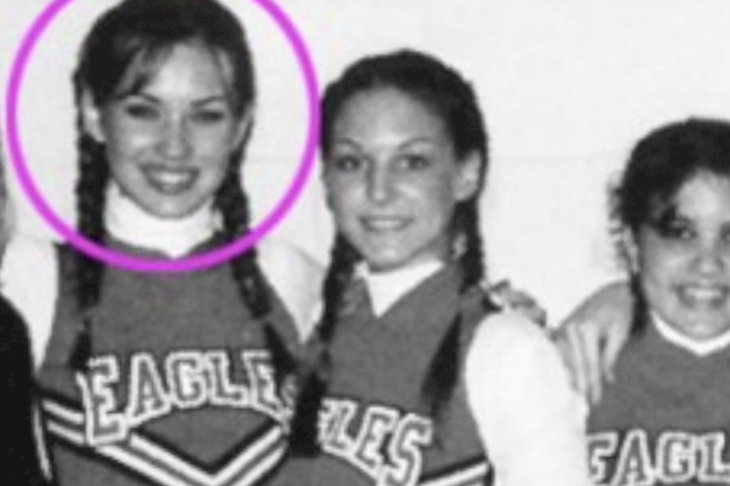 ---
HALLE BERRY 
Hmm, Miss Halle Berry - the infamous Catwoman and Bond girl who is still making movies to this very day. With her iconic beauty and great work ethic, this star paved the way for many women. But where did it all begin? Well, back in her high school days one thing was already clear - Miss Berry was destined to be a star.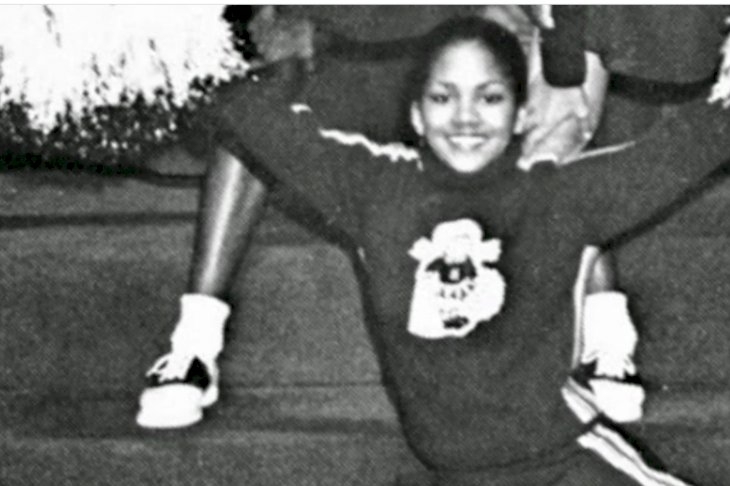 Why? Well, the award-winning actress was not only a cheerleader at Bedford High in Cleveland. She also went to become an honor student and prom queen! Talk about success ... Later she competed at the Miss World competition and placed a stunning sixth position overall.  
---
MERYL STREEP 
The amazing and absolutely acclaimed Meryl Streep has earned her place on the walk of fame. Not only did she take Hollywood by storm but she is a great icon. Did you know that this beauty won prom queen and was also a preppy cheerleader at Bernards High School in New Jersey? 
Meryl Streep as a High School Cheerleader, New Jersey circa 1966. pic.twitter.com/OCQVMtPROD

— Lost In History (@historyandfacts) January 22, 2020
---
BROOKE SHIELDS
Brooke is a unique star that had her start in the industry as a baby. While her life was not always easy, the youngster proved that she had what it takes to make it big time. The model/actress has taken the world by storm and it all began when she was a cheerleader back in school. Did you know that Brooke eventually dropped out of school?