Al Pacino Pledged To Love Diane Keaton Forever, Despite Their Love Story Ending 30 Years Ago: Meet His Exes
Al Pacino is one of Hollywood's living legends. The 80-year-old Oscar-winner has been in iconic films like The Godfather Trilogy and Scarface. However, he can't seem to shake drama out of his personal life, especially his love life! From still being in love with his Godfather co-star, Diane Keaton to dating young women, take a look at his dating history.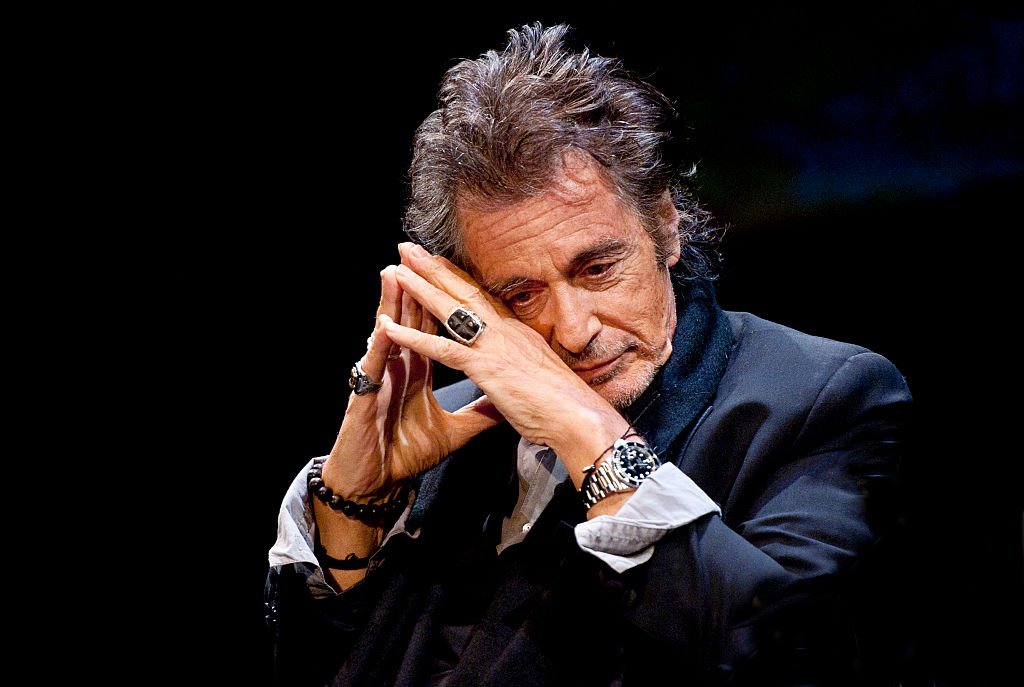 ---
THE VERY RECENT SPLIT
Last we heard, Al Pacino was dating the Israeli actress, Meital Dohan. But after everyone noticed that the legendary 80-year old actor had a solo appearance at the 2020 Oscars, there were rumours of a breakup. Pacino used to be accompanied by the actress everywhere previously, due to which her noticeable absence led the gossip mill amok.
---
The Godfather actor's girlfriend of two years, Dohan later confirmed that the two had indeed broke up and that they were no longer together. The 44-year-old actress recklessly and honestly told Israel's La'Isha magazine that their age difference was one of the key reasons for their split. Oh no! What happened to age just being a number?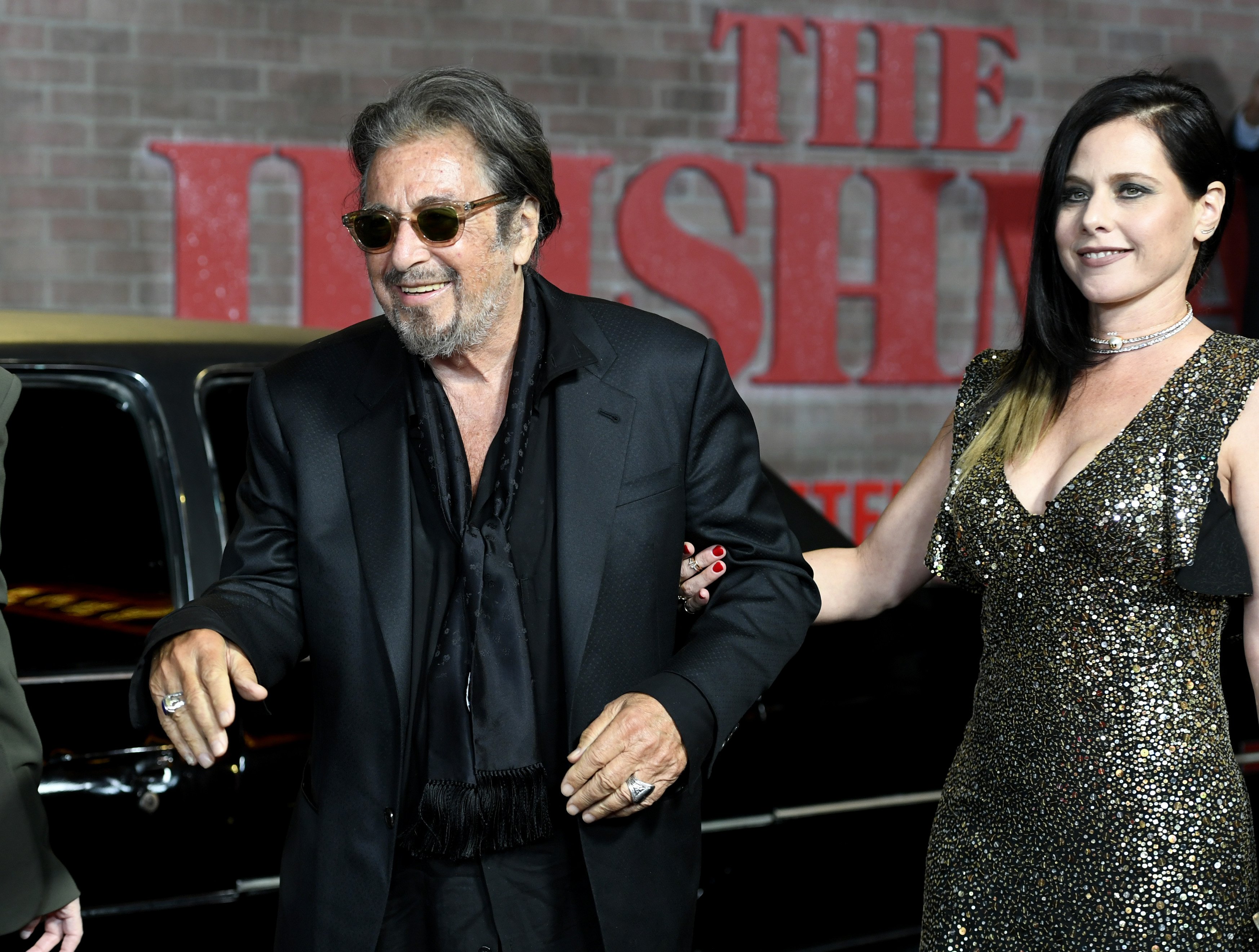 ---
HE ONLY BOUGHT HER FLOWERS
Dohan received mixed reactions from the legendary actor's fans when she candidly announced that "it's hard to be with a man so old, even Al Pacino". While the excuse almost bordered on rudeness, we can't fault her for that, since we don't really know what happened behind closed doors.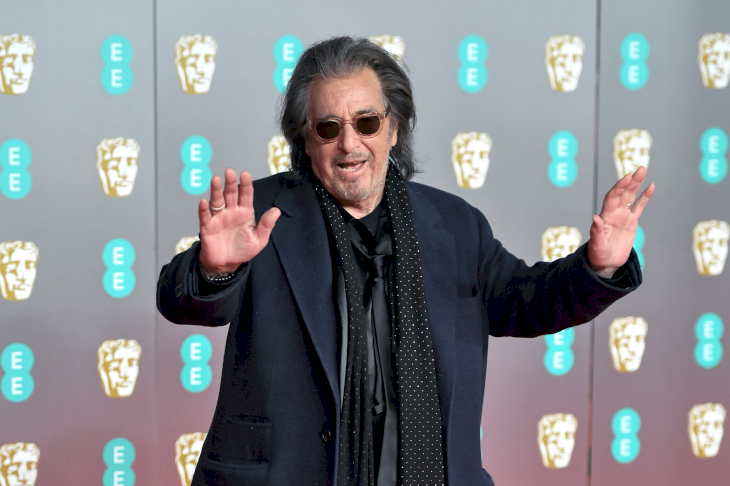 ---
Not only that, she breezily added that Pacino "didn't like to spend money", and the only thing that he bought for her was flowers. Pacino's estimate value reaches up to $180 million. So, it was a surprise for the young actress as to why someone so rich as Pacino never splurged on her.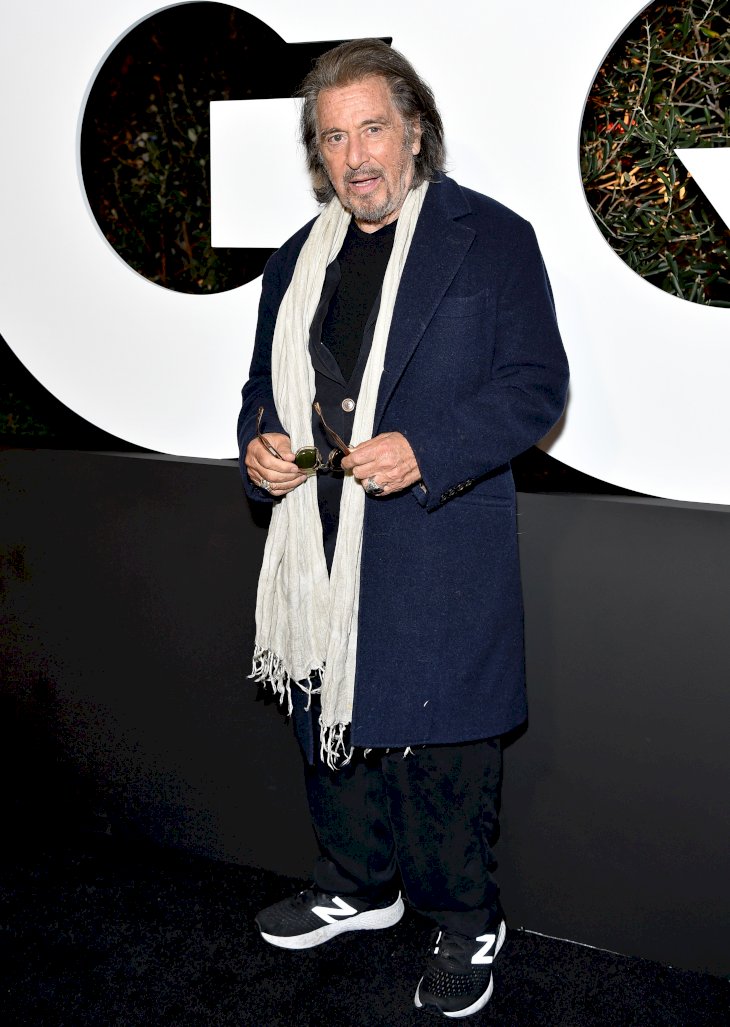 ---
A SLIGHT MISUNDERSTANDING
"I tried to deny it, but now he is already an elderly man, to be honest. So even with all my love, it didn't last," she said. Later on, the star explained in her first British interview that she didn't mean it like the way people think it is.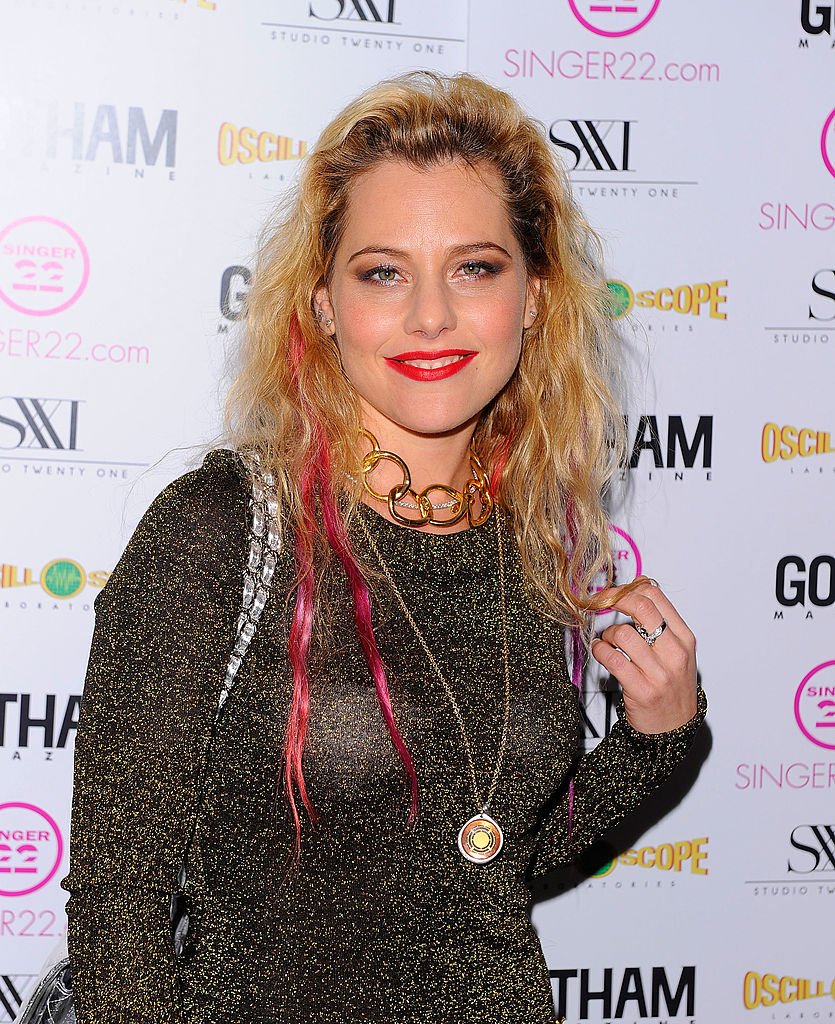 ---
The actress tried to clear the misunderstanding, "It was an amazing, generous, and beautiful love. What happened between us was bigger than materialistic things like flowers or chocolates or diamonds or cars. It was one of the most incredible love stories of my life, but there was an acknowledgment that we're both at different places in our lives."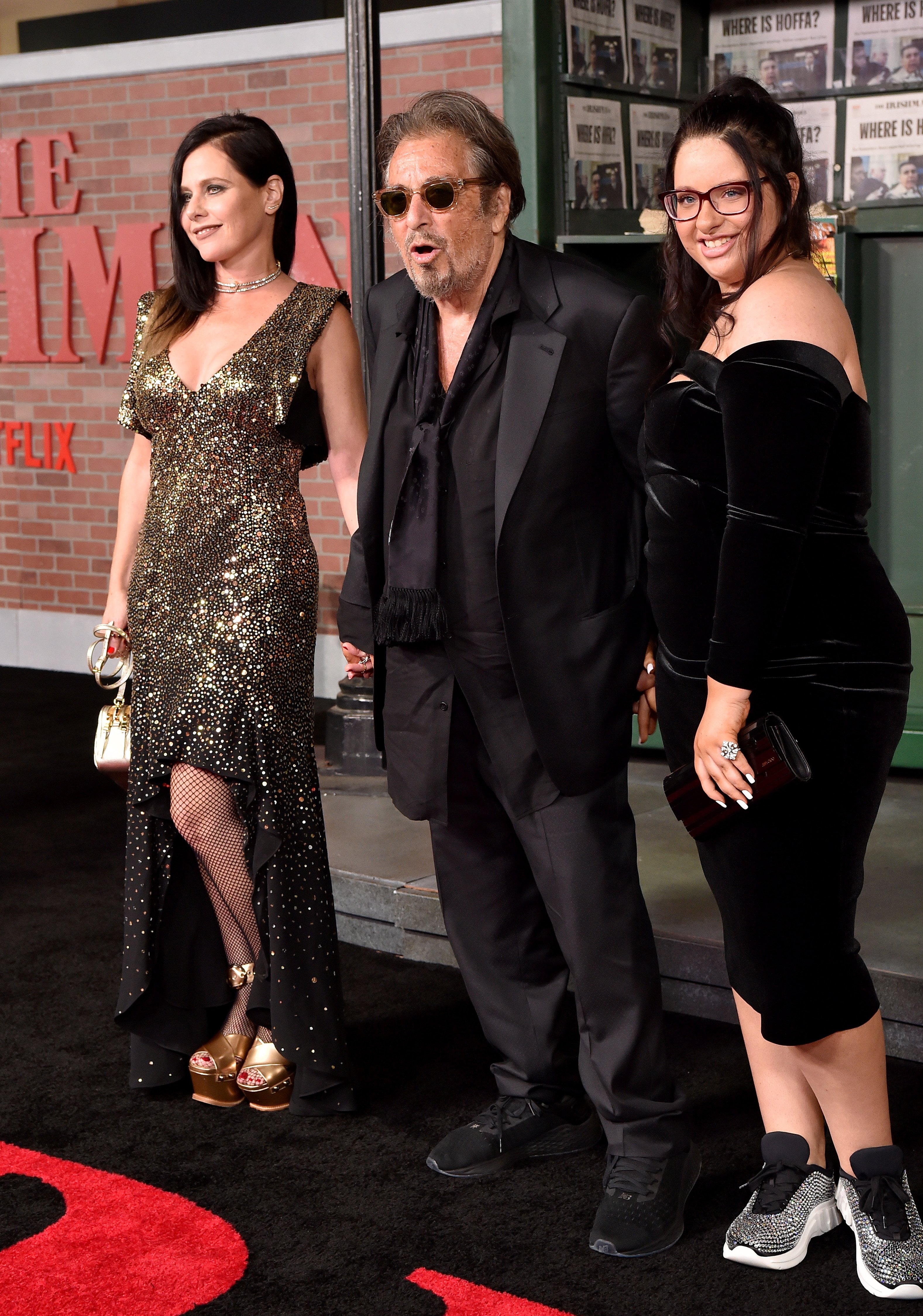 ---
A DISAPPOINTING ROMANCE
Dohan also explained that the romance took a disappointing turn when she realized that it's not going anywhere, for she saw that the opportunity for motherhood is narrowing. She said that she really wants and has a profound need for children, but Al, who was already a father of three, seems not to want to become a father again.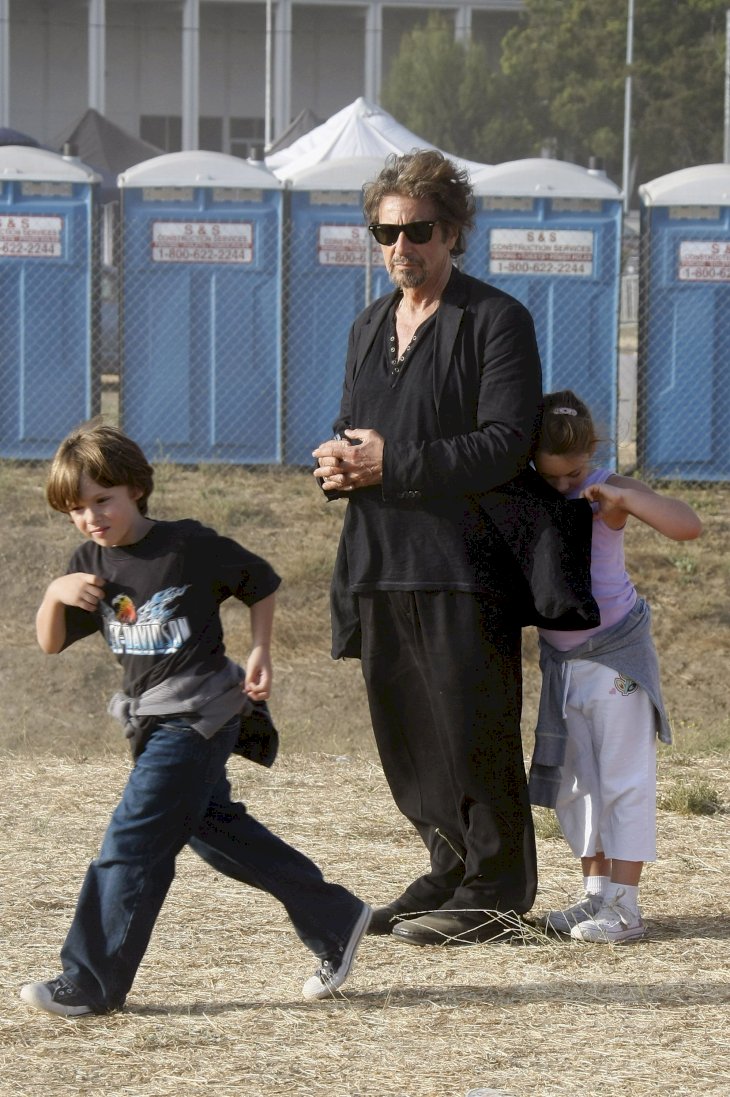 ---
THE START OF THEIR STORY
While it seems that their relationship won't be back to the happy times, it would be nice to know where it all started. Dohan and Pacino met in the early months of 2018, and the actress claimed that it was love at first sight. Sparks just flew between them, and Cupid's arrow didn't miss.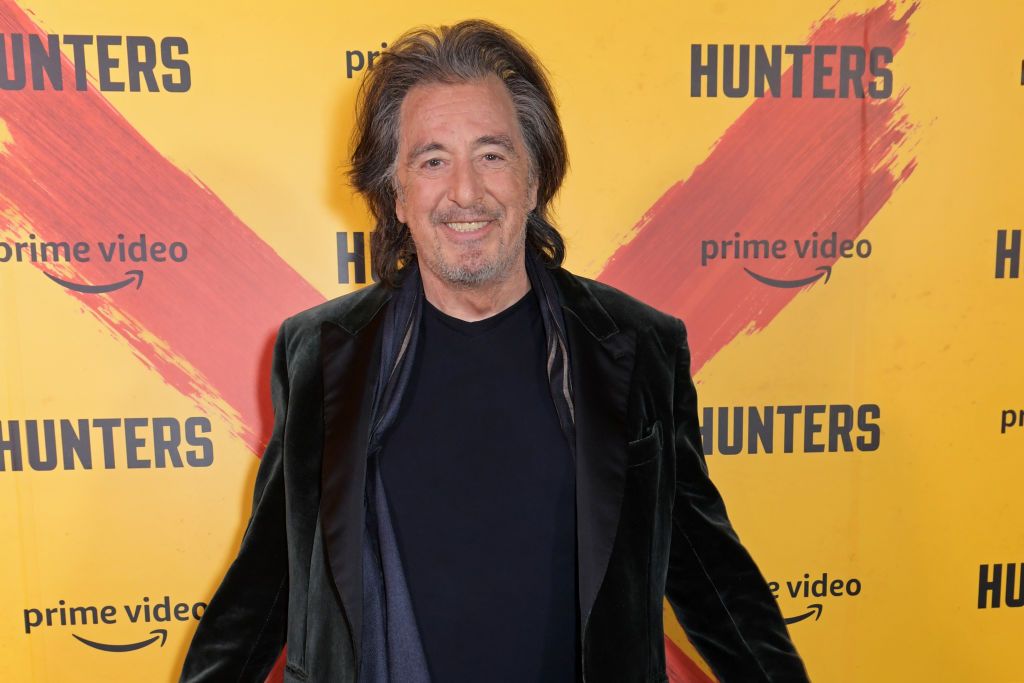 ---
"We met at a social event before a screening. It was crowded, and we literally bumped into each other. Like everyone else, I thought he was cool, an amazing actor and very good-looking," she reminisced. "By the time we met for the third time. I realized we're in love." They went to Hollywood events while they're together for two years.
---
WHAT NOW?
As the actress has disclosed information about their relationship, Al is yet to give his comment. Dohan mentioned that he is a very private person, so maybe that's why he's not bothered to make a statement. However, the actress made it clear that the split was a mutual decision because they both felt that it's time to move on.
---
People were labeling her as a gold digger, knowing that Al is worth 180 million dollars, and she has something to say on that. "Any woman who dates a powerful man, they'll say she's a gold-digger. It's another stereotype, and people can think of me what they want." No matter what, Meital hopes that she and Pacino will remain friends.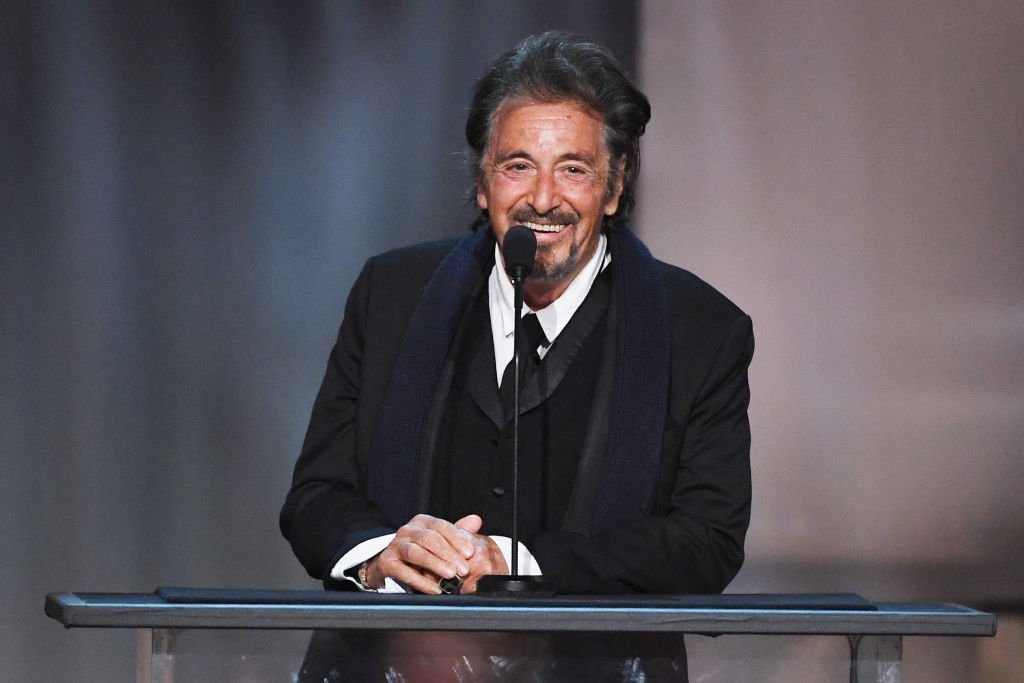 ---
THE OTHER WOMEN
Okay, so when we say "other women," it doesn't mean that a third part ruined Dohan's and Pacino's love story. We just told the women that came to his life before her. Well, the iconic Godfather Trilogy actor has not really started dating at a very young age, you know. His first relationship was when he was 27.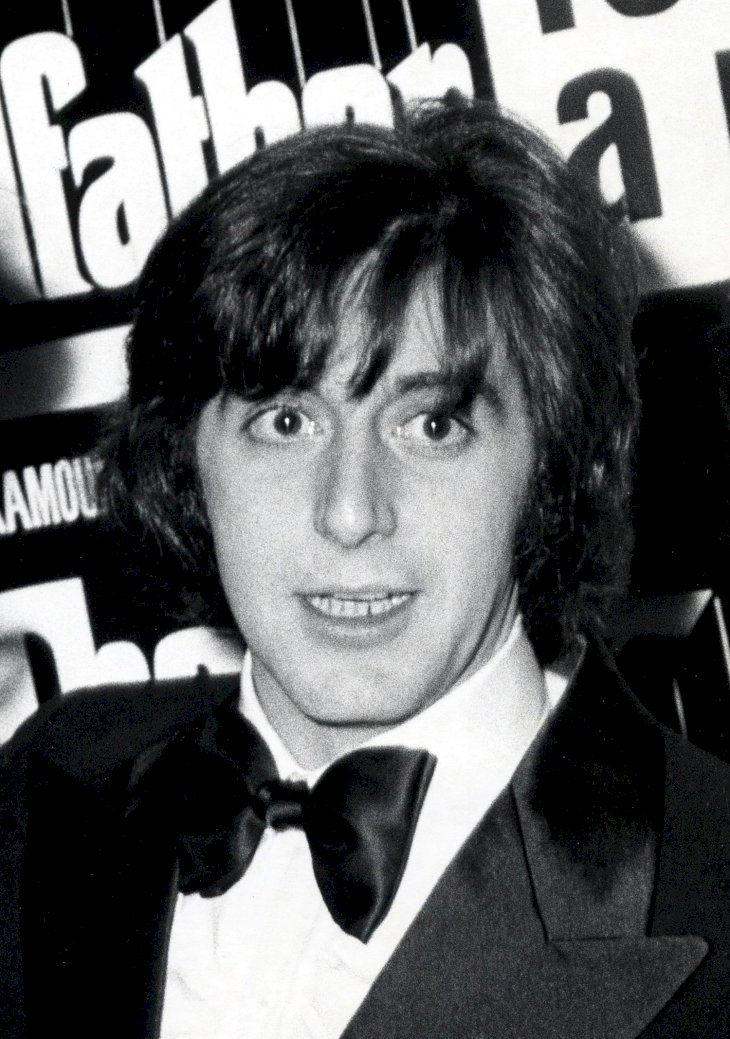 ---
JILL CLAYBURGH: THE FIRST LADY
Al Pacino dated Jill Clayburgh from 1967-1975. She's a multi-awarded actress, and she also has many nominations. She began her acting career as a student in summer stock and, after graduating, joined the Charles Street Repertory Theater in Boston, and that's when she met Al Pacino. They met on the set of Jean-Claude Van Itallie's play America, Hurrah.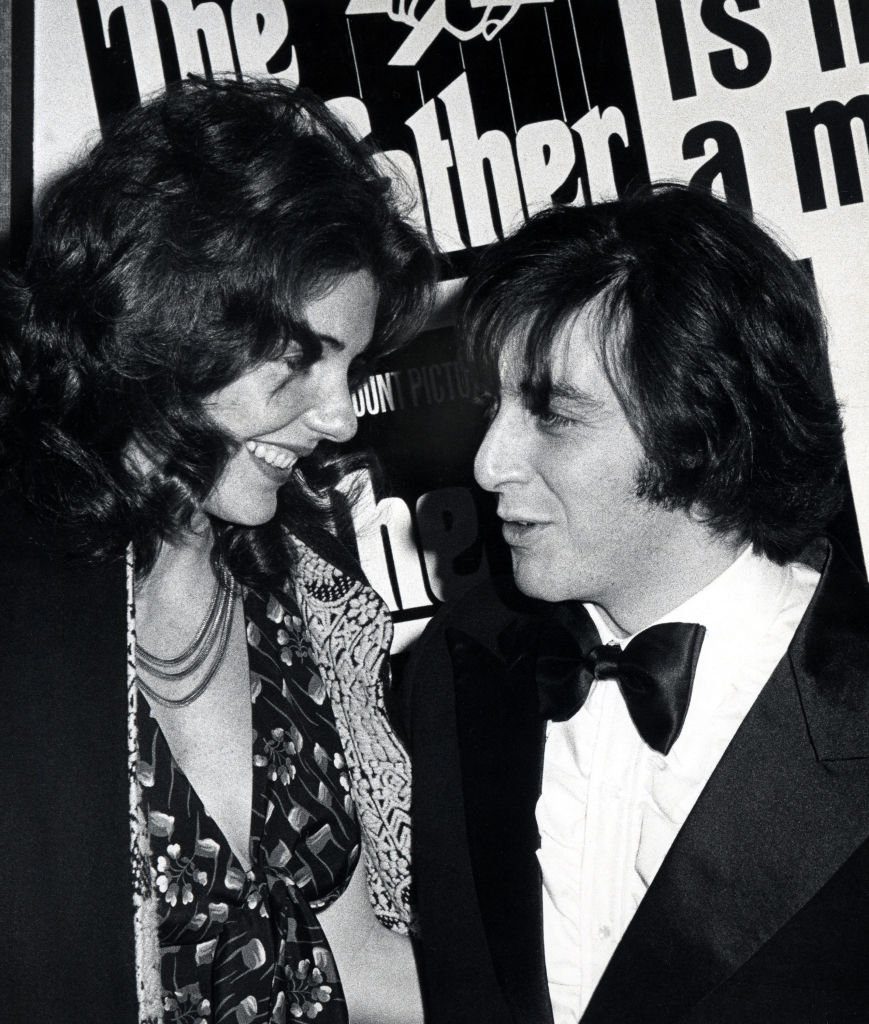 ---
The actress became Pacino's longtime partner, and they lived together for five years. However, Pacino decided to walk out of her life without much of a warning, and just like her character in Unmarried Woman, she lost the love of her life. She admitted that it was the most painful moment in her life, but now they're friends!
---
LYNDALL HOBBS: SEVEN YEARS OF LOVE
Pacino was caught dating Lyndall Hobbs in the 1990s, and their relationship lasted seven years. She remembers Pacino as someone "as amusing and seductive as any human being I've ever met," but she also said that he was not as supportive of her career as she was of his.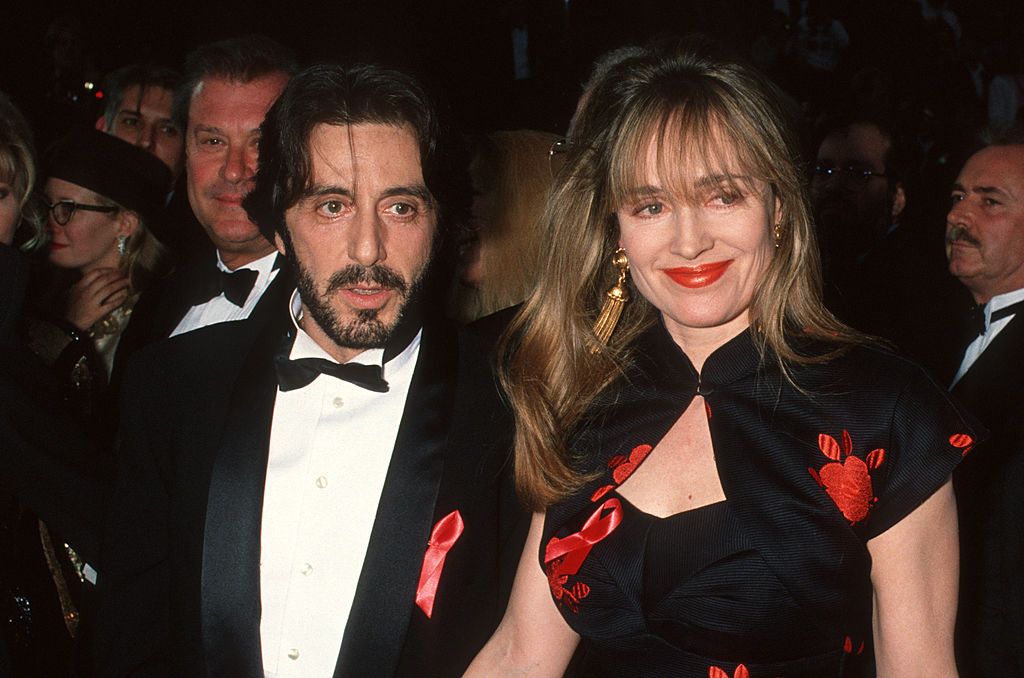 ---
In Daily Review, she disclosed that when she partnered with Al Pacino, she wasn't taken seriously as a director. "Your career and talent are swept to one side as the famous person gets all the attention, and you are relegated to the 'girlfriend' category who must be there only because of the fame," she said.
---
THE HOOKUPS
There are those women with whom Pacino has long relationships with, but there were those who were only flings. Countess Vera von Lehndorff-Steinert had listed Al Pacino as one of her famous hook-ups. Pacino was also romantically linked to Tuesday Weld in 1972. He also reportedly had a fling with Carmen G. Cervera in the mid-1970s.
---
JUST A YEAR
If there are those ladies who only had hooked ups with Al, there are also those who had a serious relationship with him but only lasted for a year or two. Pacino dated Martha Keller from 1976-1978. He then dated Kathleen Quinlan from 1979-1981, and in the year 1993-1994, he was with Penelope Ann Miller.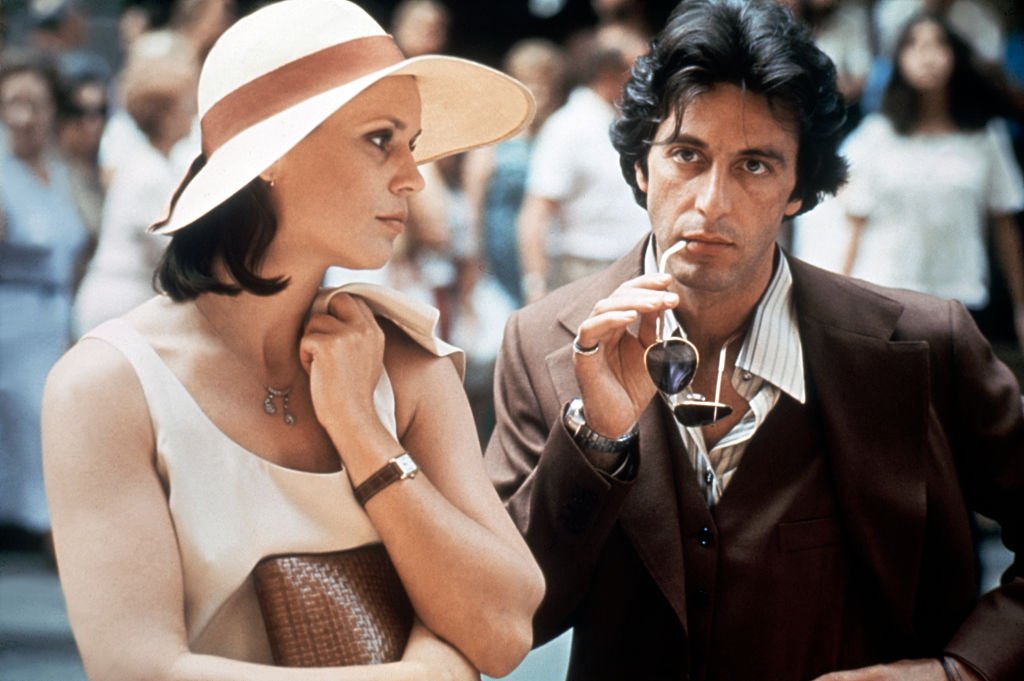 ---
DIANE KEATON: HIS FOREVER LOVE
One of the many women that Pacino dated was Diane Keaton. But it was no ordinary fling. He didn't know it at the time, but the actress was going to change his life. So, how did they meet? Both were still not that known in Hollywood when they were cast in the first of Francis Ford Coppola's trilogy – The Godfather.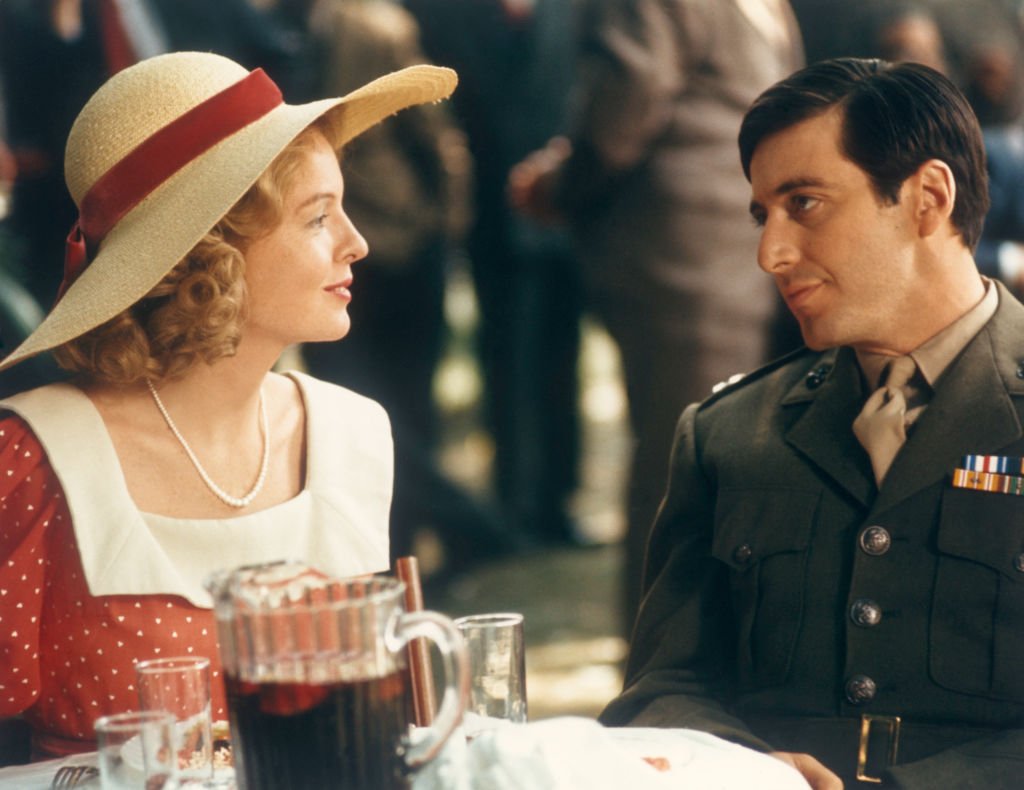 ---
The couple's onscreen chemistry was undeniable and it translated to their off-screen relationship. Keaton recalled, "I was really very taken with Al from the very beginning." She did have a crush on him, but neither of them acted on it till after working on The Godfather II. The trilogy meant only one thing to them – their love for each other.
---
A ROMANTIC DECLARATION
Then we have the couple's most romantic moment, which actually took place decades later. Keaton had just won an AFI Lifetime Achievement award in 2017 and it was none other than Pacino who was called to pay tribute to her.
---
The speech had several adorable moments with Pacino using his nickname for her – Di and commenting that he liked her hat. He even went as far as to reminisce about the time he first met Keaton during The Godfather cast dinner in Harlem. One would have thought he was confessing his love, not giving an award speech.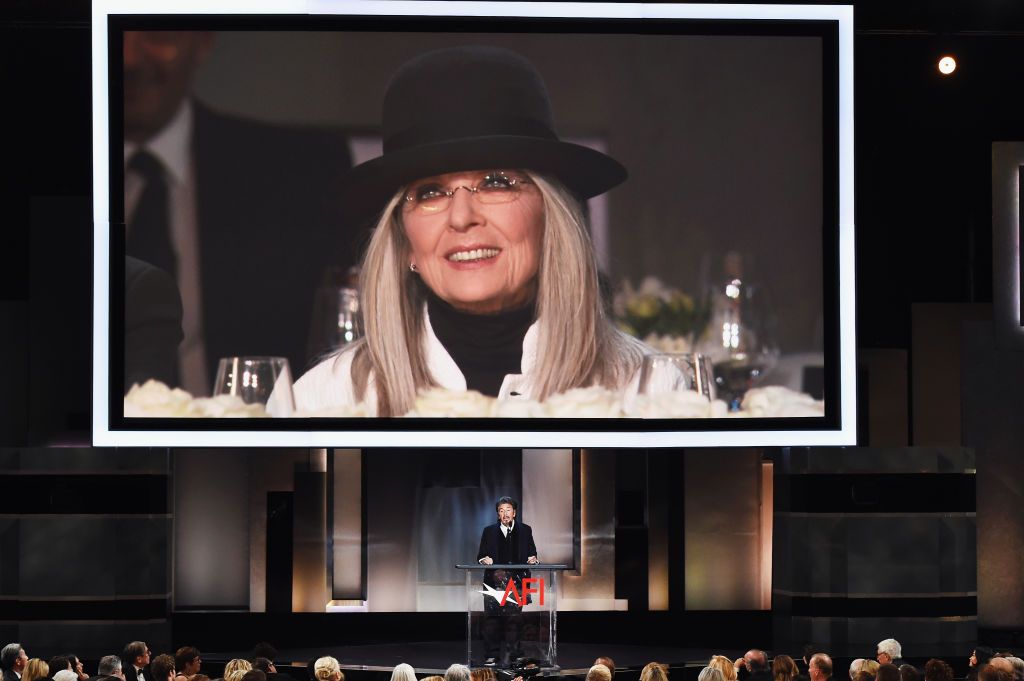 ---
I LOVE YOU FOREVER
Well a tribute is a kind of love. Pacino went on to recall a bit of advice that Keaton gave him that changed his life. "I had an interview. And I'm very uncomfortable here, but at interviews, I'm even more uncomfortable, believe it or not," he said.
---
"And she was very encouraging, helping me along, and as I was leaving, she called out to me, and said, 'Al, you're going to be o.k. Just remember, whatever you do, don't say you're an artist.'" He ended the speech declaring his unending love for her, "I love you forever." Isn't that romantic?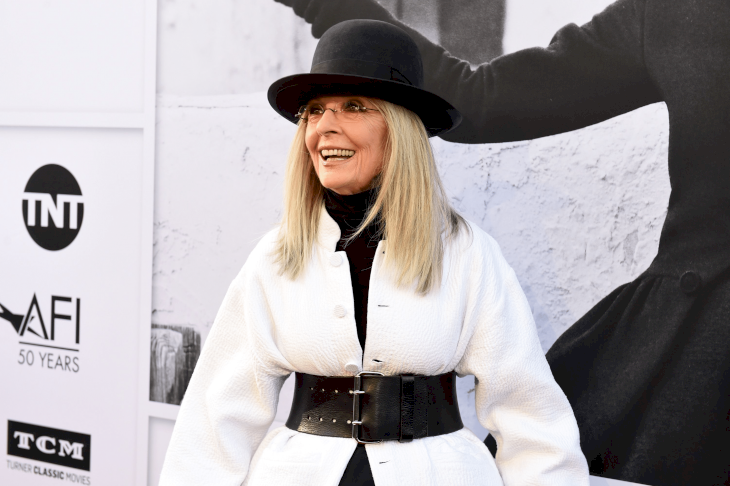 ---
WHAT WENT WRONG WITH KEATON
Even though that speech showed that the stars are now in perfect terms and their friendship has withstood decades, we couldn't help but ask what went wrong that they did not end up together. Here's the thing: She gave him