Mysterious Story Behind Cult Tiara of Princess Margaret
Princess Margaret once said, "Disobedience is my joy," and the quote perfectly encapsulates her public and private life. As the sister of Queen Elizabeth II, the media often compared the two as polar opposites but the two are more similar than you think. Before we unpack the mystery of the Poltimore Tiara, let's dive into Princess Margaret's royal life growing up.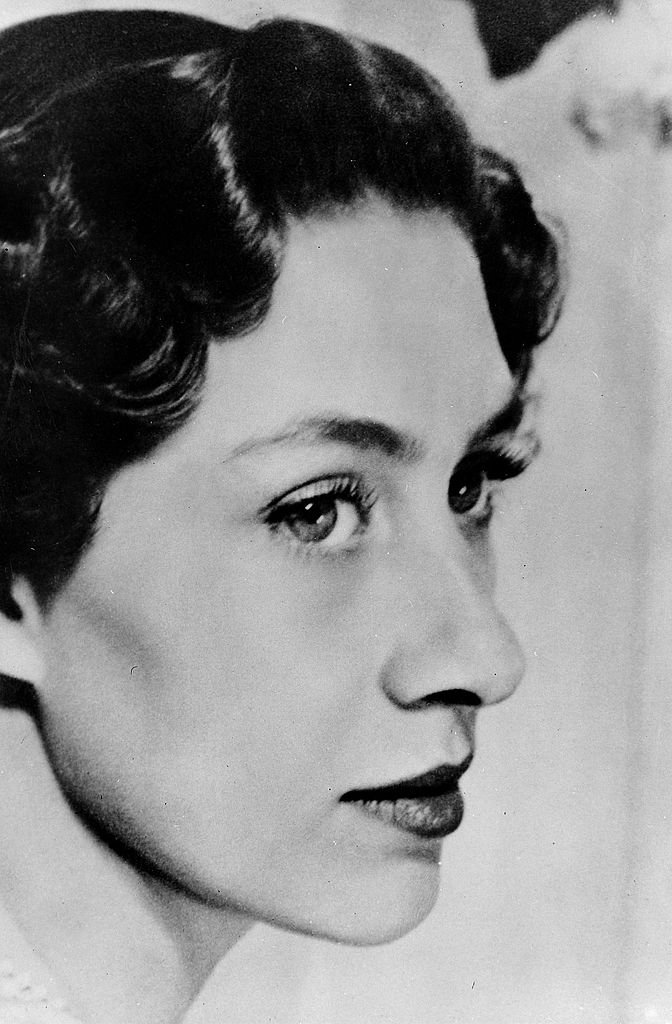 ---
EARLY LIFE AS A ROYAL
Born on August 21, 1930, Princess Margaret, Countess of Snowdon, is the youngest daughter of King George VI and Queen Elizabeth, and the only sister and sibling of Queen Elizabeth II. Their father, the King, made sure that the family stuck together and often referred to his family as "we four."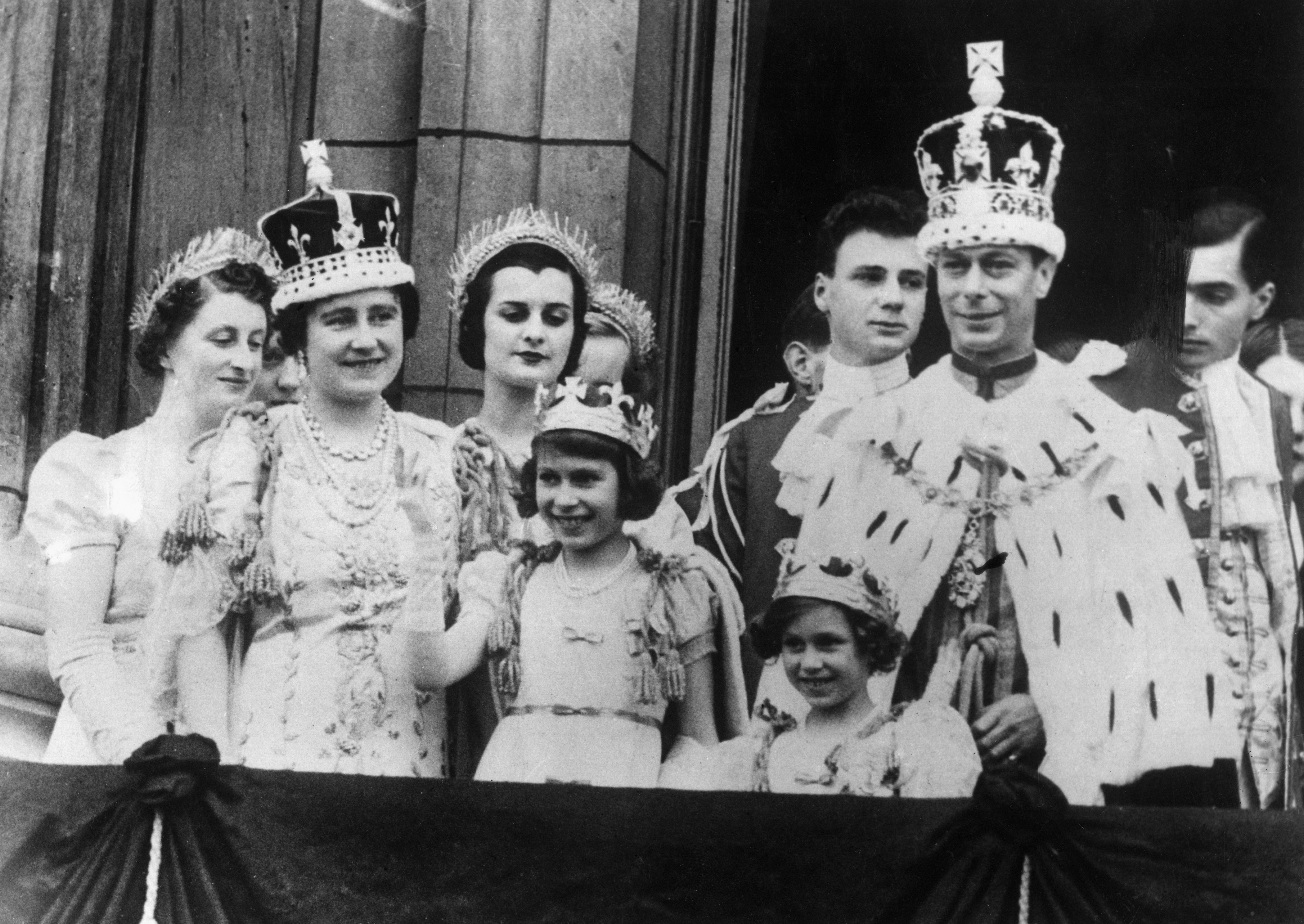 Originally, King Edward VIII was next in line for the throne until he abdicated his position in order to marry Wallis Simpson. This moved the succession up to King George and made her older sister the heir apparent, followed by Margaret. In season one of The Crown, you might remember the King referring to Elizabeth as his "pride," and Margaret his "joy."
---
DIFFERENT PATHS, SAME SISTER BOND
Despite the dissimilarities in both of the sisters' paths, they remained extremely close growing up and attended school together from home. They also joined Girl Guide, the UK equivalent to Girl Scouts. An 11-year old Princess Elizabeth became a full-fledged Girl Gude and the younger Princess Anne became a Brownie herself.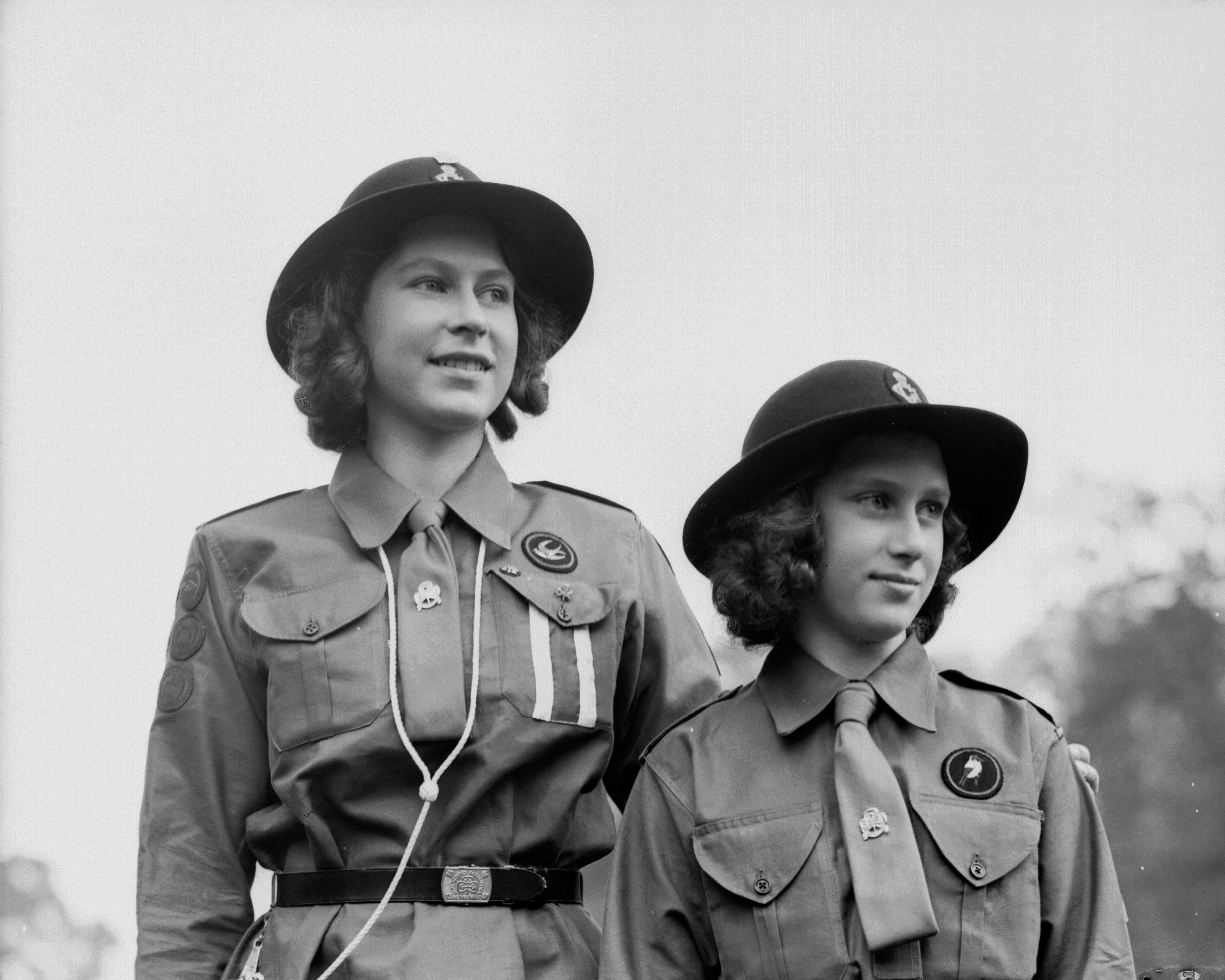 It was recently shared by a royal family friend that the royal sisters also had a secret way to communicate with each other! Reinaldo Herrera revealed that Princess Margaret had a private telephone installed in her Kensington Palace office that was a direct line to the Queen's office in Buckingham Palace. Allegedly, the two would use it to gossip on a daily basis.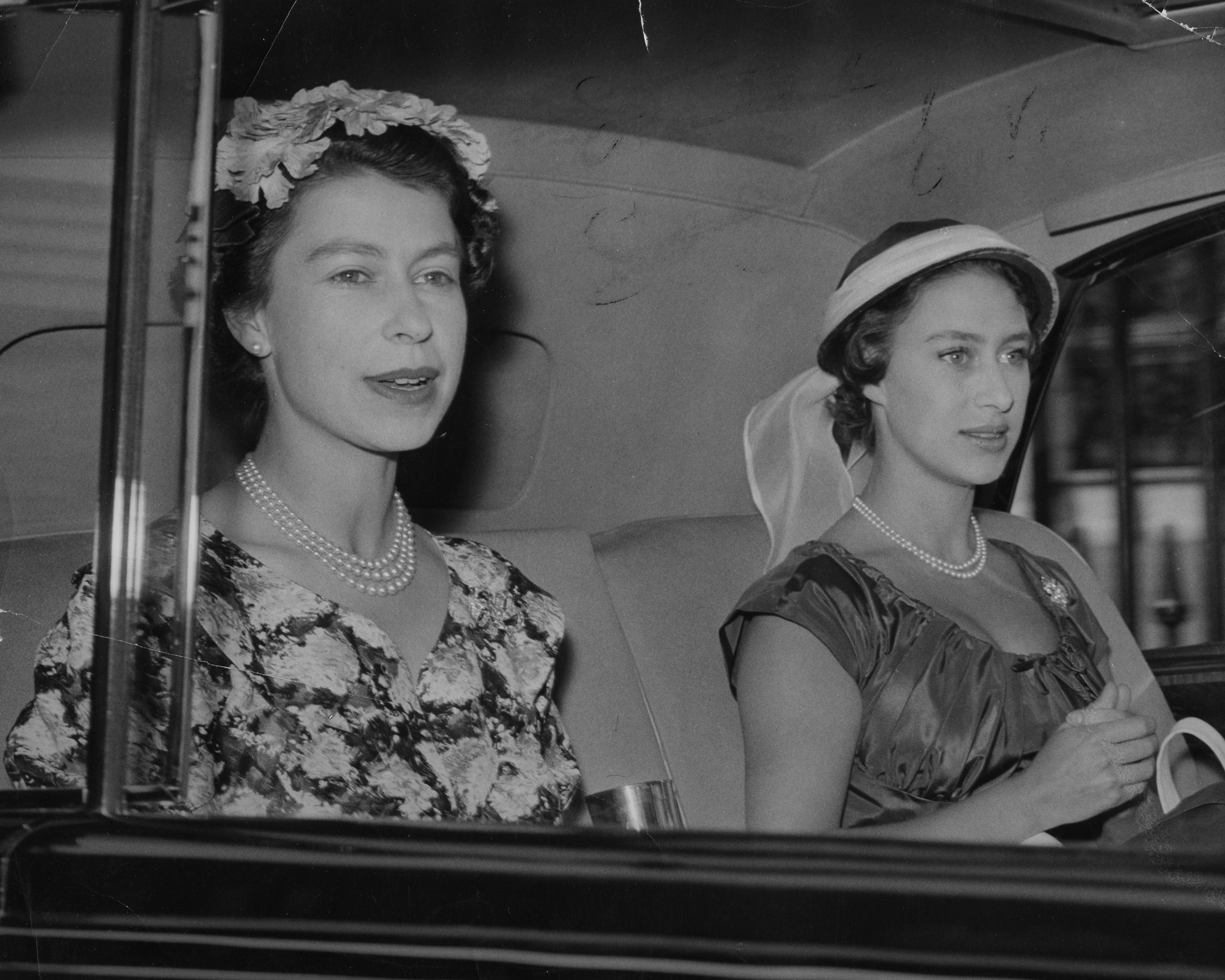 ---
THE HIGHLY-PUBLICIZED LOVE LIFE OF PRINCESS MARGARET
Princess Margaret was often the subject of many tabloid headlines. One of her controversial moments came at the spark of her romance with Captain Peter Townsend. Townsend was a Royal Air Force officer and equerry to King George VI, but that's not what caused the media commotion. The issue arose when Princess Margaret shared her intention to marry Townsend to the Queen.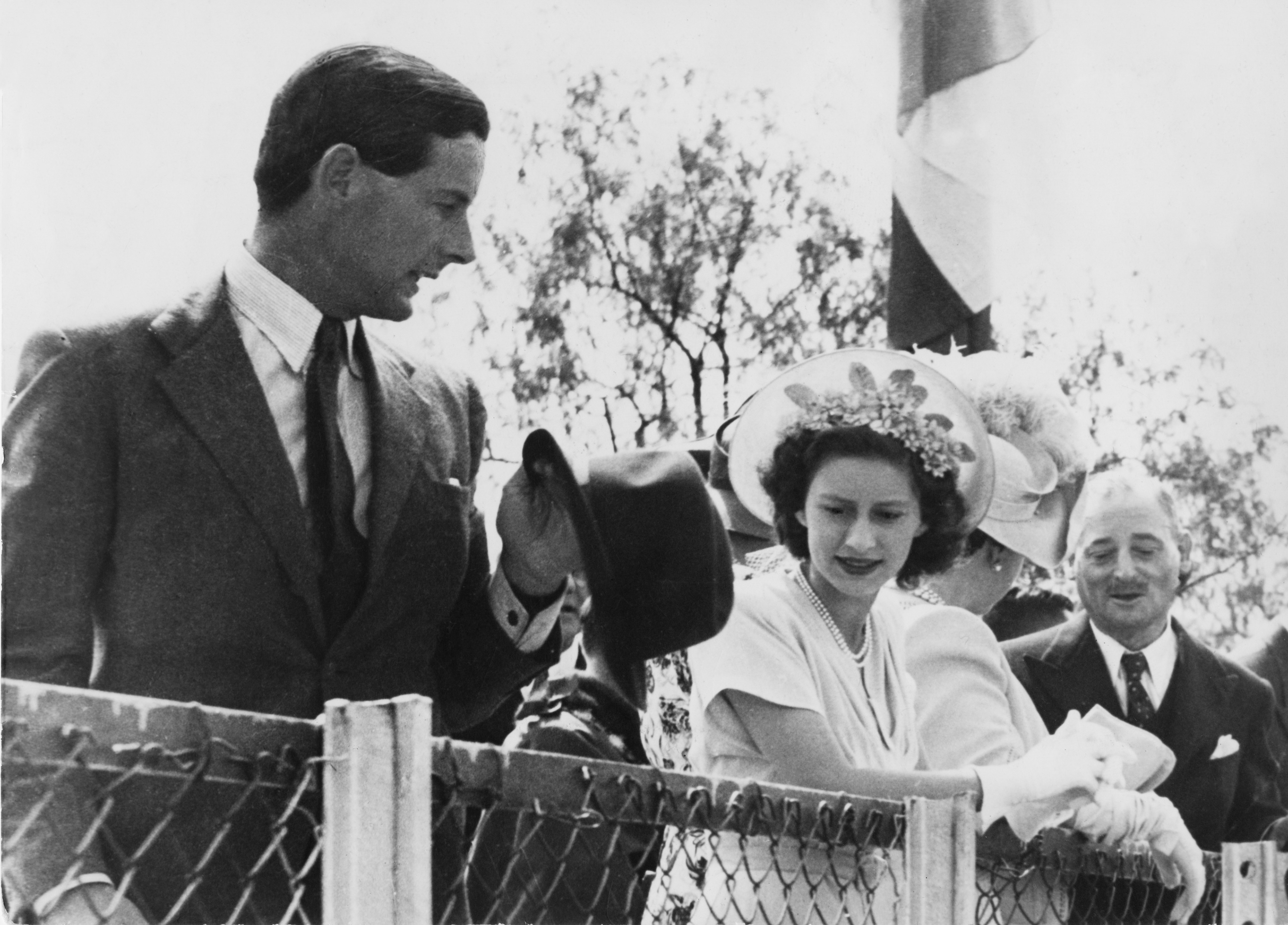 Because of Townsend's previous marriage to Rosemary Pawle, their marriage would go against the traditions of the Church of England since it does not allow people remarry. The decision came down to the Queen who advised them to wait. After a long engagement, in 1955, Princess Margaret released a statement saying she would stay with her royal heritage rather than marry.
---
NEW LOVE WITH ANTONY ARMSTRONG-JONES
Following the news coverage of her failed relationship with Townsend, it's no surprise that Margaret decided to keep her new love with photographer Antony Armstrong-Jones a complete secret. According to Anne de Courcy, Lord Snowdon's biographer, the secret love affair began months after a dinner party in 1958 when Armstrong-Jones was hired to photograph Margaret.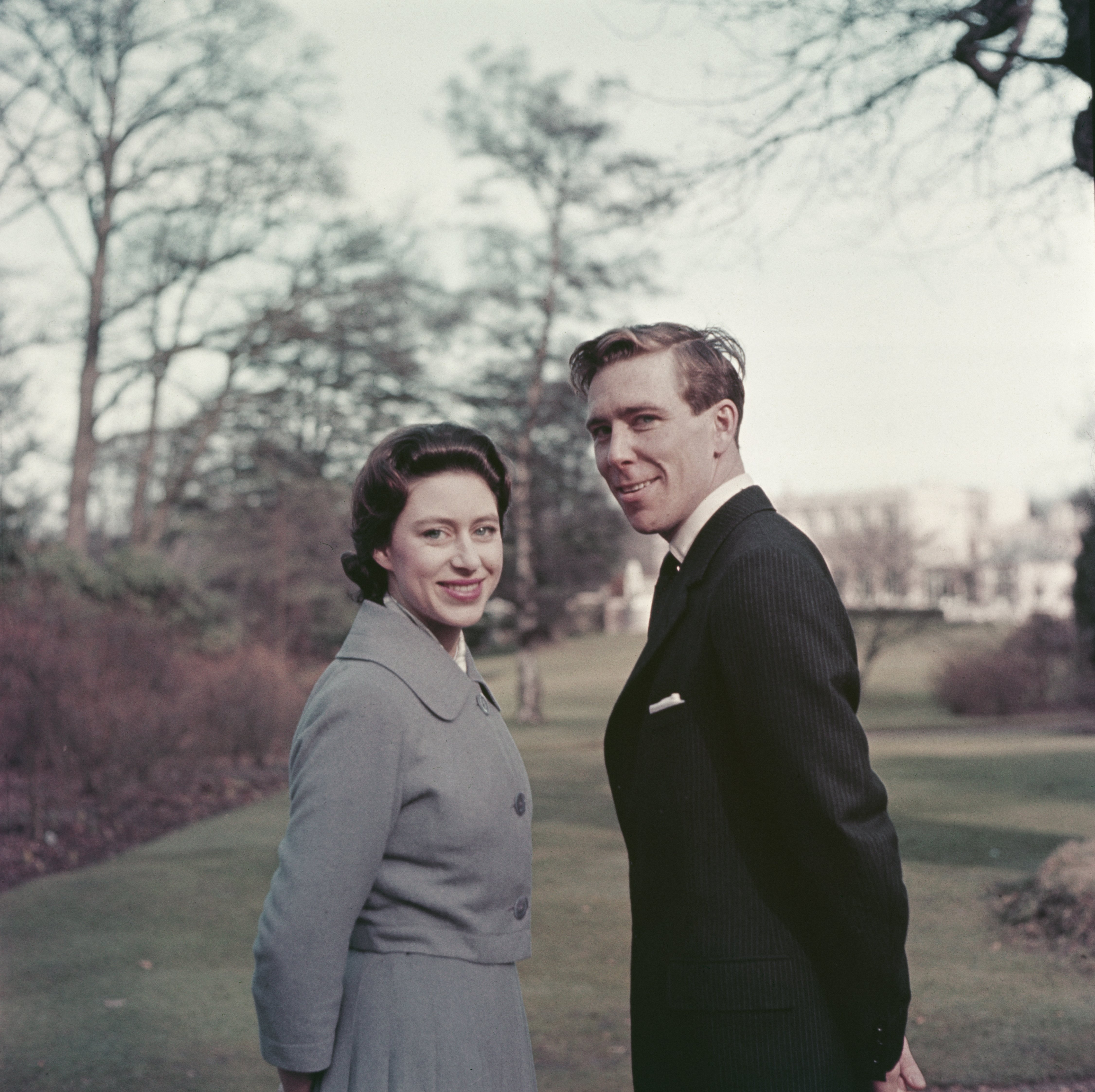 De Courcy shared with Town & Country, "She would see him in secret at his studio and yes, he would join her at parties, but no one could pinpoint which man she was in interested in. The press focused more on the ones who were seen to be eligible. They didn't think of Tony who was often in the background."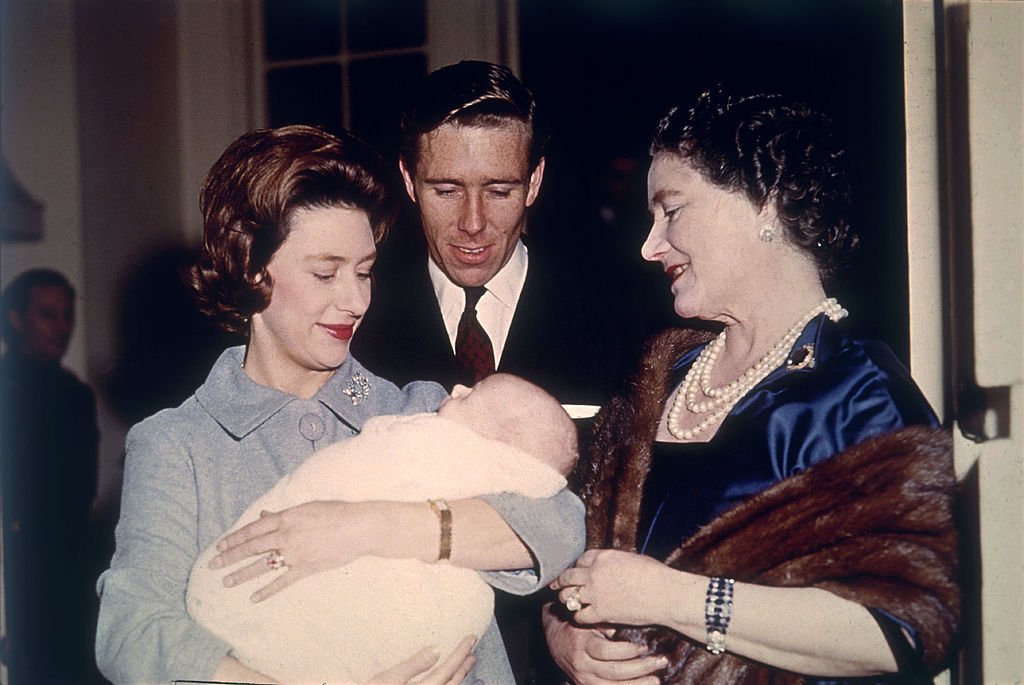 ---
THE MARRIAGE OF PRINCESS MARGARET AND ANTONY ARMSTRONG-JONES
While their relationship was strictly private, their marriage certainly wasn't! They became the first royal couple to broadcast their wedding on television. On May 6, 1960, over 300 million people flipped on their televisions to see the beautiful ceremony take place at Westminster Abbey. They were eventually given the title of Earl and Countess of Snowdon.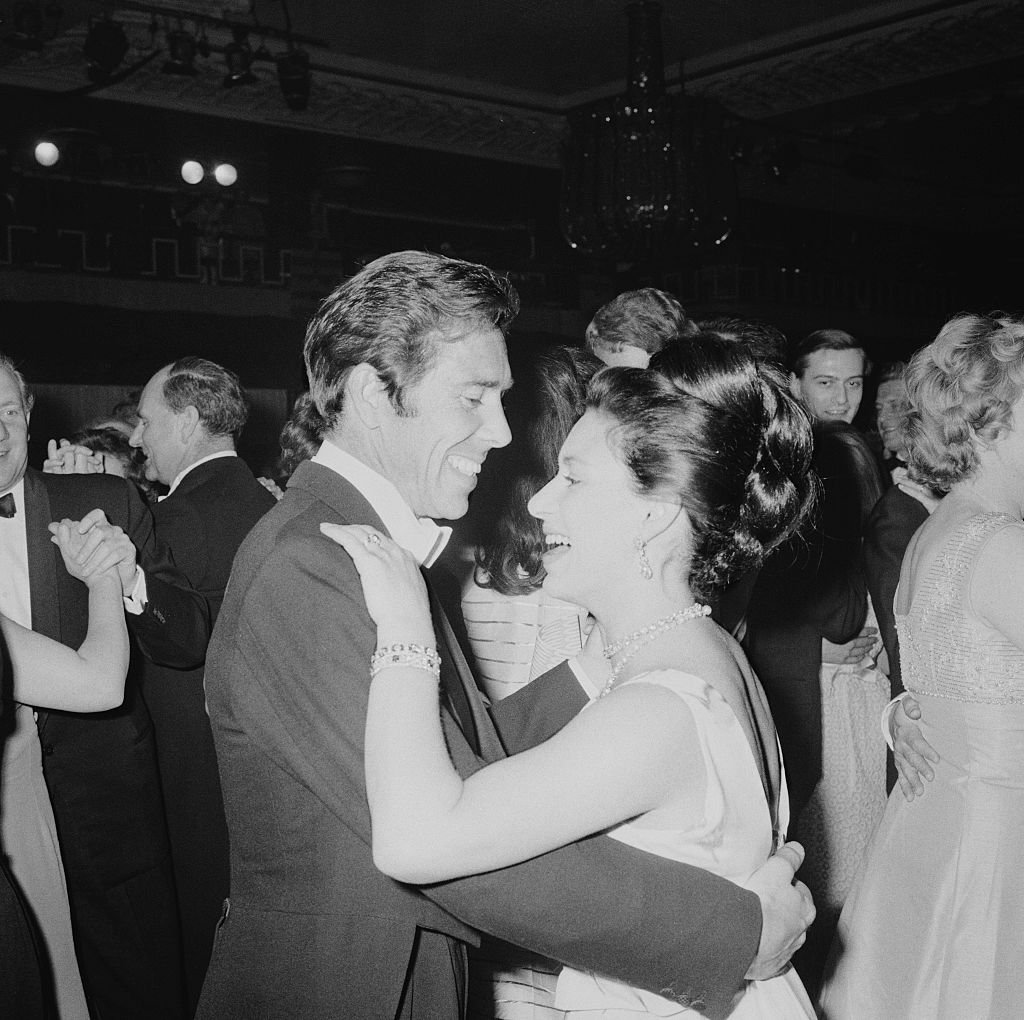 It has been estimated that the wedding ceremony cost up to £26,000. That might not seem like "much" but after inflation, the amount translates to £168,700, or $212,000! Norman Hartnell, the royal couturier, designed the gorgeous and simple silk dress worn by Margaret. Adorned with little beading and embellishment, it took 33 yards of fabric to make the skirt!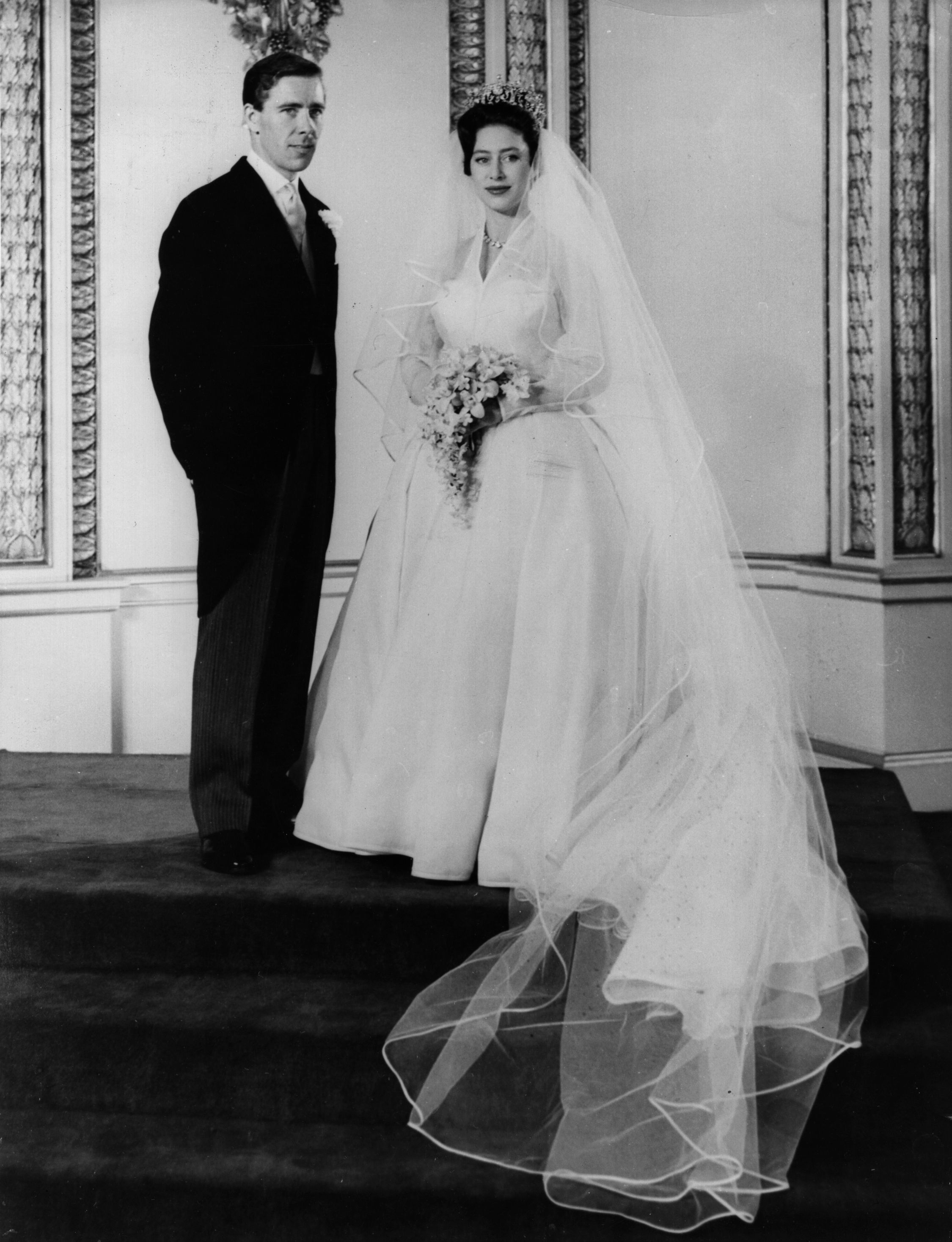 ---
TIARAS FROM THE ROYAL COLLECTION
The royal family has a grand collection of invaluable tiaras that are saved for the Queen and royal members to use for grand events, including weddings and state banquets. Many of the tiaras are passed down from generation to generation through the British aristocracy or deconstructed to create new diadems, like The Nizam of Hyderabad and The Surrey Fringe.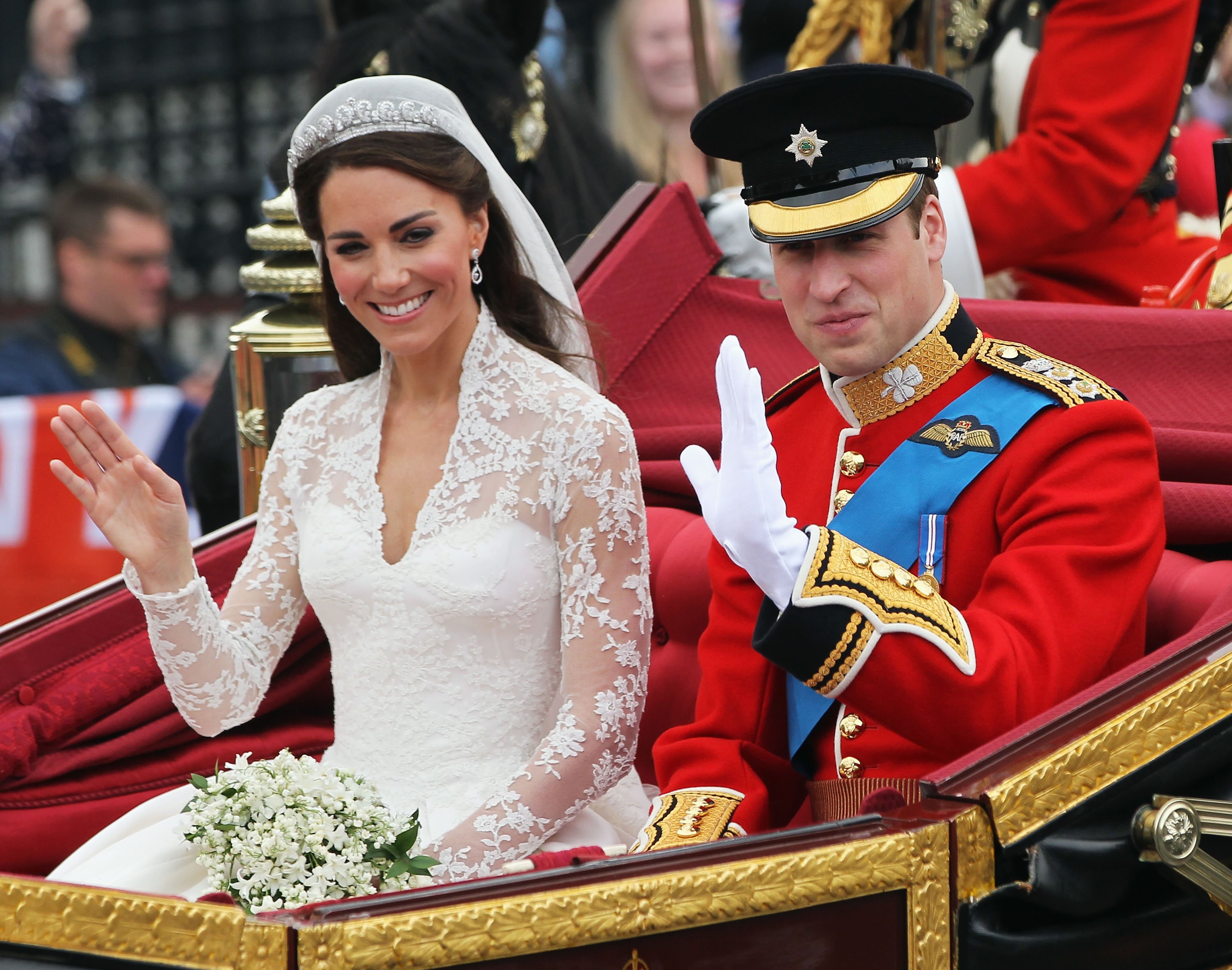 The tradition is so ingrained into British royalty, even Kate and Meghan Markle adorned tiaras from the collection! In 2011, Kate wore the Cartier Halo during her wedding to Princess William. In 2018, Meghan wore the Queen Mary Diamond Bandeau for her wedding to Prince Harry. Many wrongly assumed Princess Margaret would follow the tradition, but they were all wrong.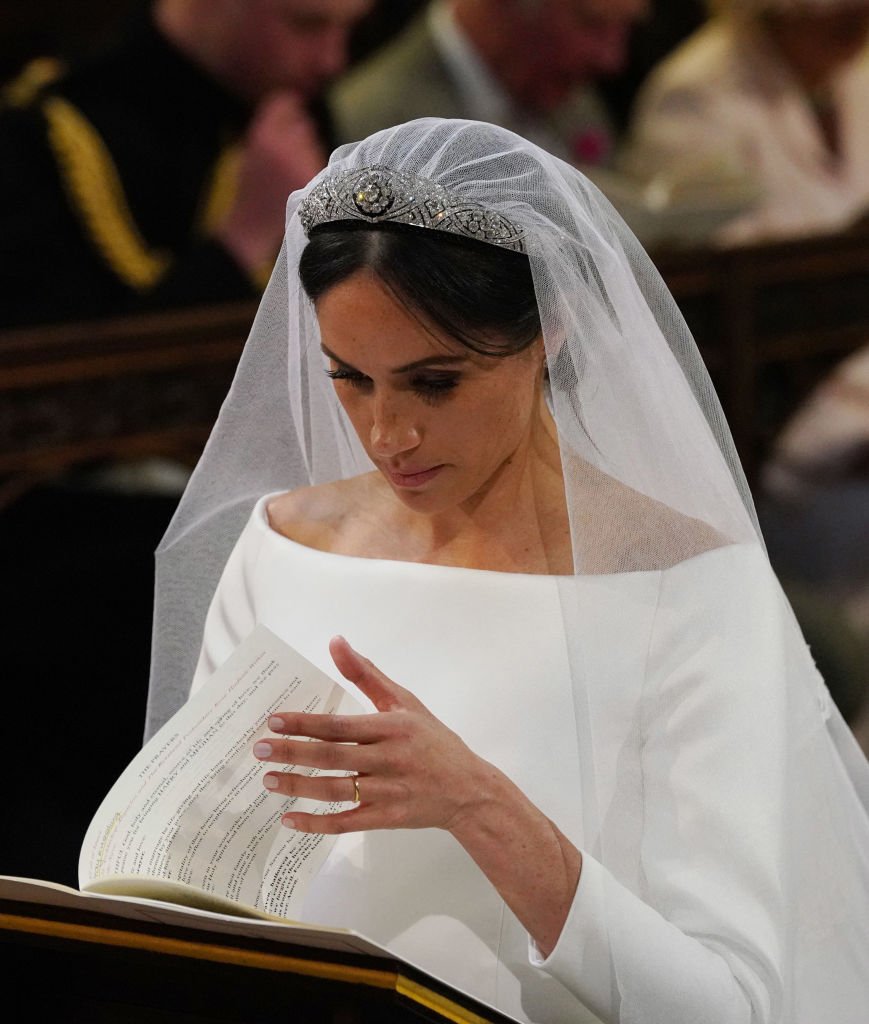 ---
WEARING THE POLTIMORE TIARA FOR HER LAVISH ROYAL WEDDING
Befitting of her independent personality, Princess Margaret made the decision to not use the crown collection. Instead, she turned to her own jewels to find the perfect tiara for her royal ceremony. The diamond tiara was made in the 1870s by crown jeweler Garrard for Lady Poltimore, the second Baron Poltimore's wife.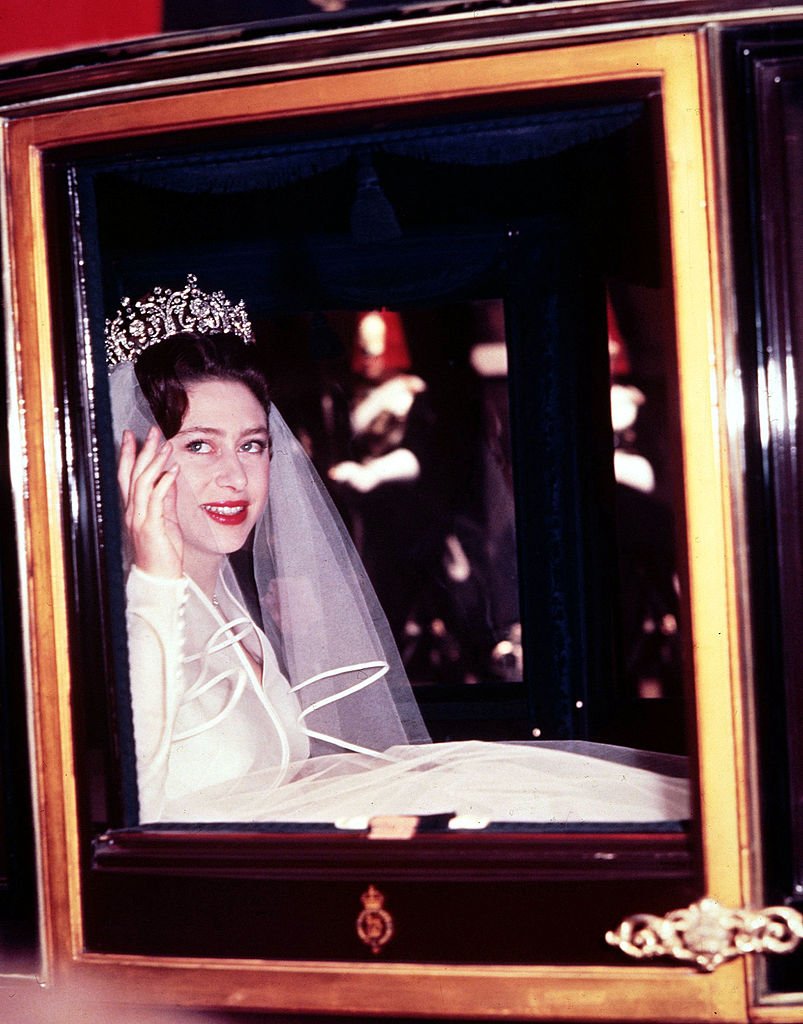 Lady Poltimore wore the diadem to the coronation of King George V in 1911. Forty-eight years later, it was sold by the Honorable Lady Stucley, the fourth Baron Poltimore's daughter at Sotheby's. While some reports say that Princess Margaret bought the tiara herself, others say that either the Queen Mother or Queen Elizabeth bought the era piece as a gift.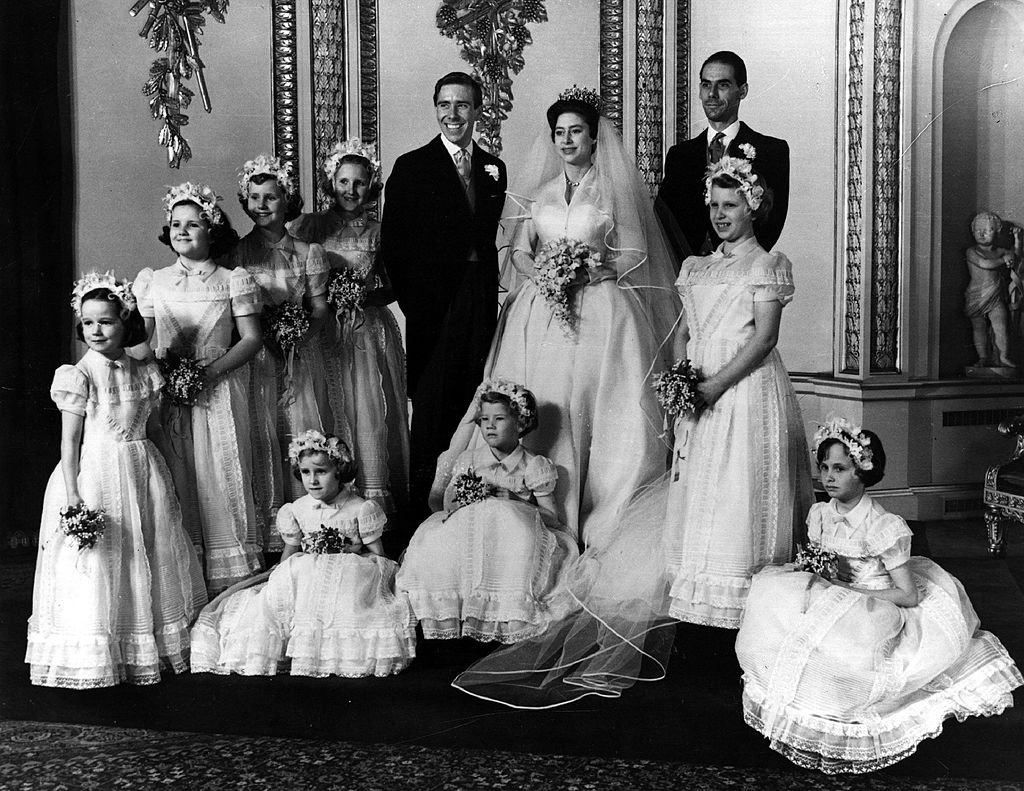 ---
PRINCESS MARGARET'S UNIQUE FASHION
Margaret was a regular client for many independent jewelers, like Andrew Grima. Reportedly, Margaret sent Grima some lichen in to create a gold brooch, she would often wear "along with her au courant hairdos, glamorous sunglasses and stylish dresses." says Mahnaz Ispahani Bartos, a vintage jewelry dealer.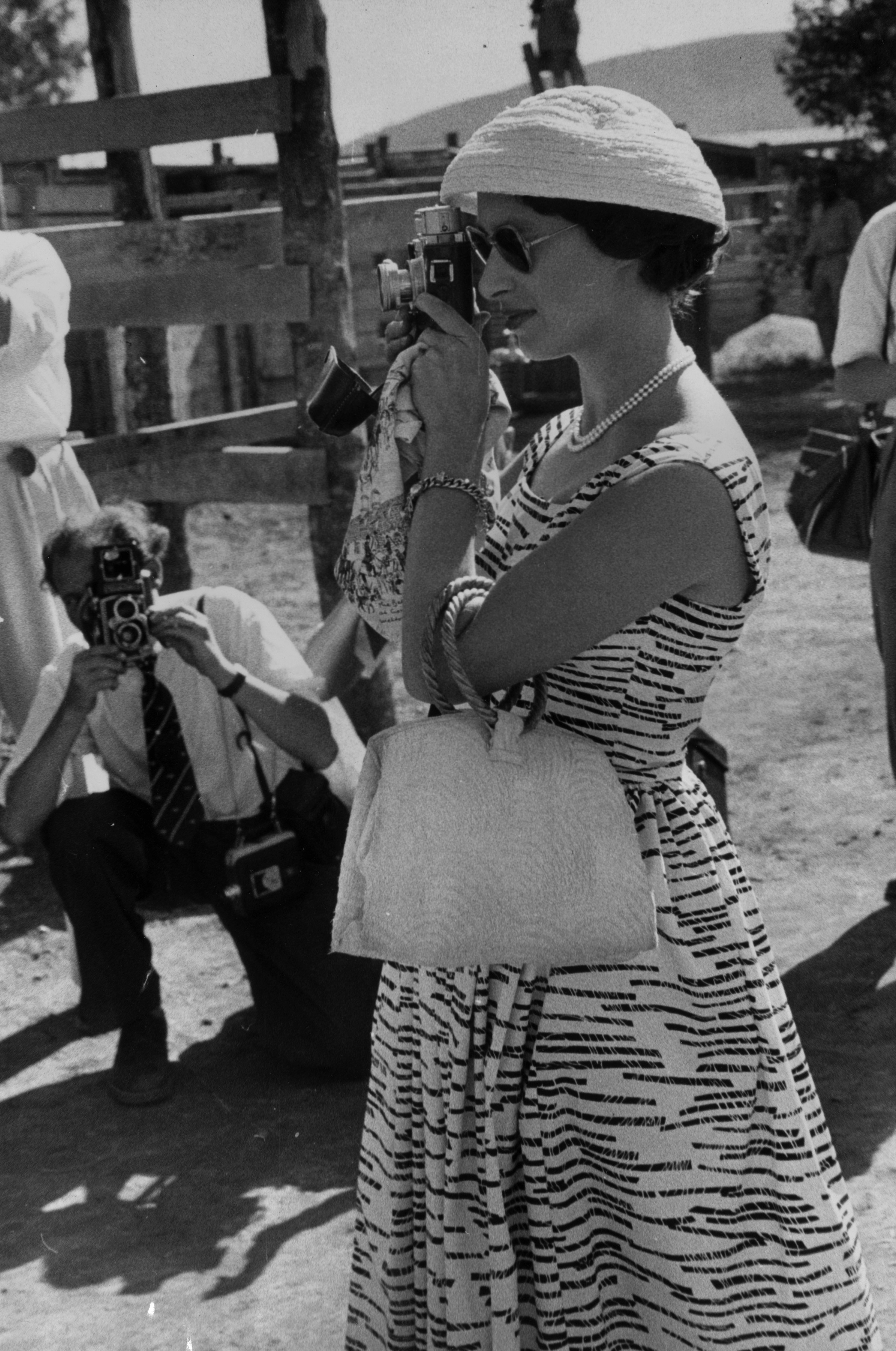 Barto is an authority figure on London jewelers of the 60s and 70s. On the Princess, he has said, "Jewelry collections reflect quite intimately the persona of their collector. HRH Princess Margaret collected jewelry which reflected eclectic, to some even contradictory, tastes, ranging from London's avant-garde contemporary jewelry, to classic four-strand pearls, to grand diamond necklaces and tiaras."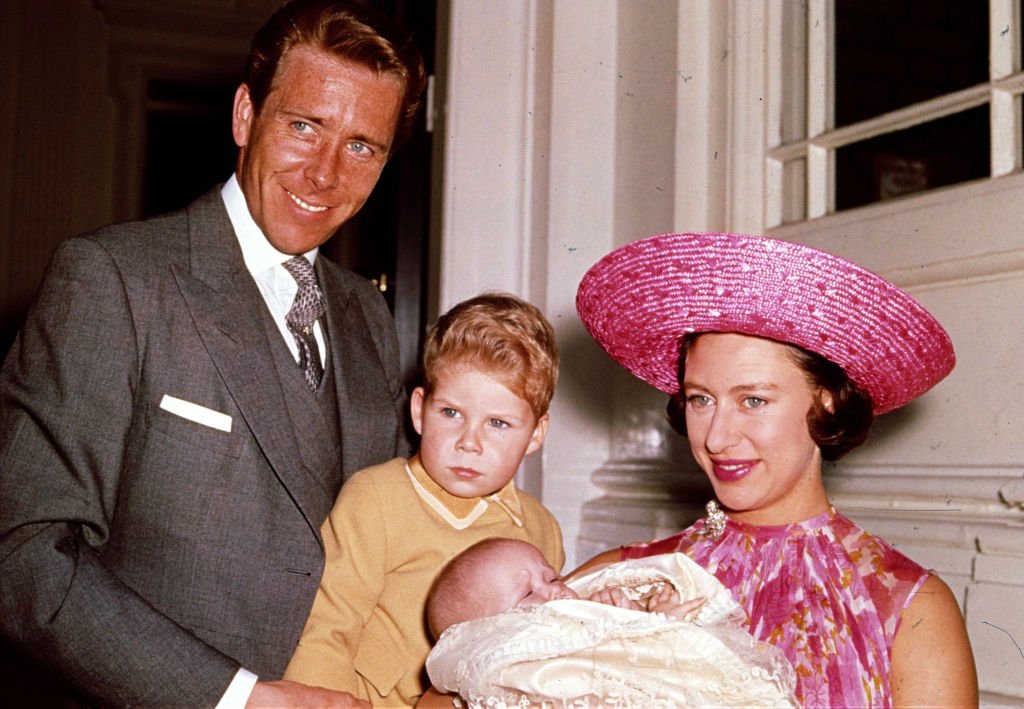 ---
DESIGN AND FUNCTION OF THE TIARA
Most tiaras are not meant to be worn in any other place but the top of the royal's head. But again, Princess Margaret went against the grain and opt for a more useful design: one that can be worn in different ways. The tiara could be broken down into a necklace or 11 brooches.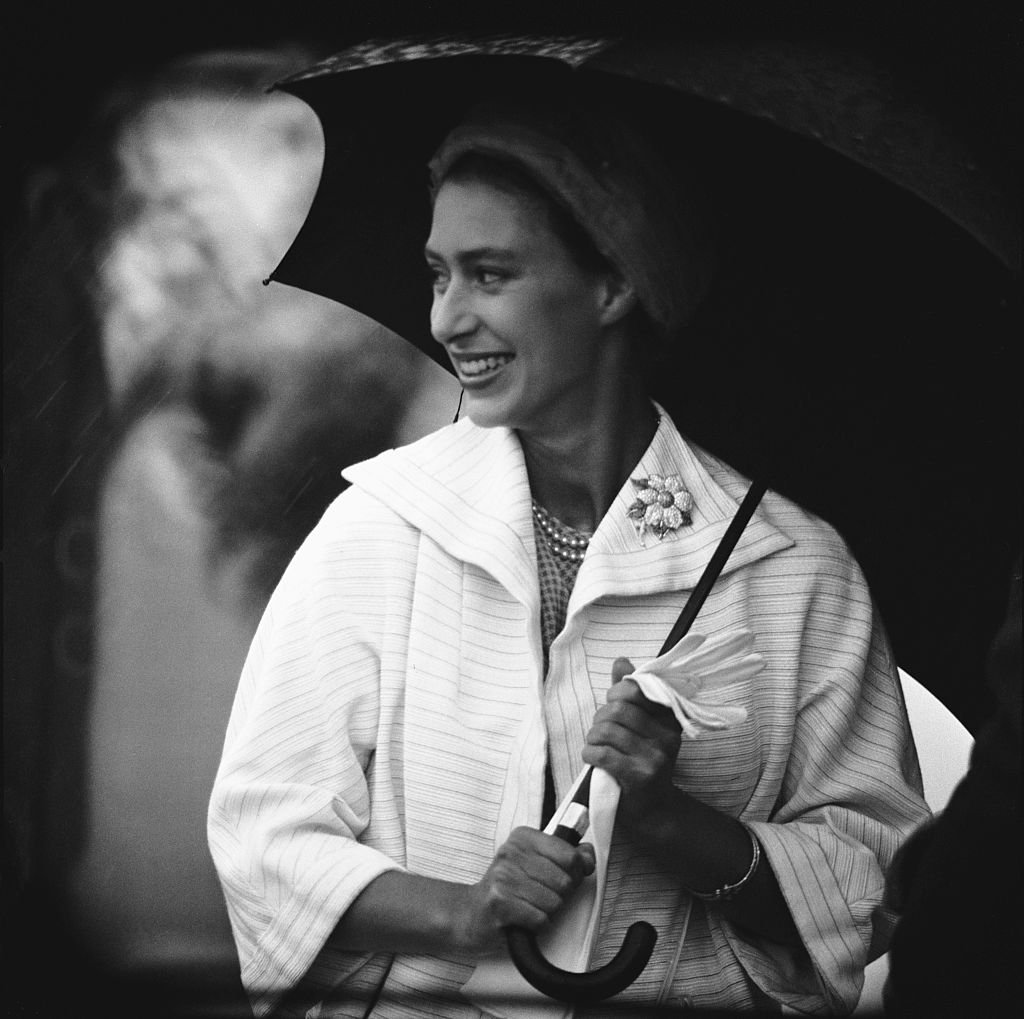 What makes the tiara even more unique is its circlet, which is completely closed. Most circlets only finish halfway round. The brown ribboned lace framework made the tiara look like it was floating over Princess Margaret's head during her wedding ceremony, serving as an optical illusion. This also placed a lot of focus on the old-cut diamonds featured on the historic piece.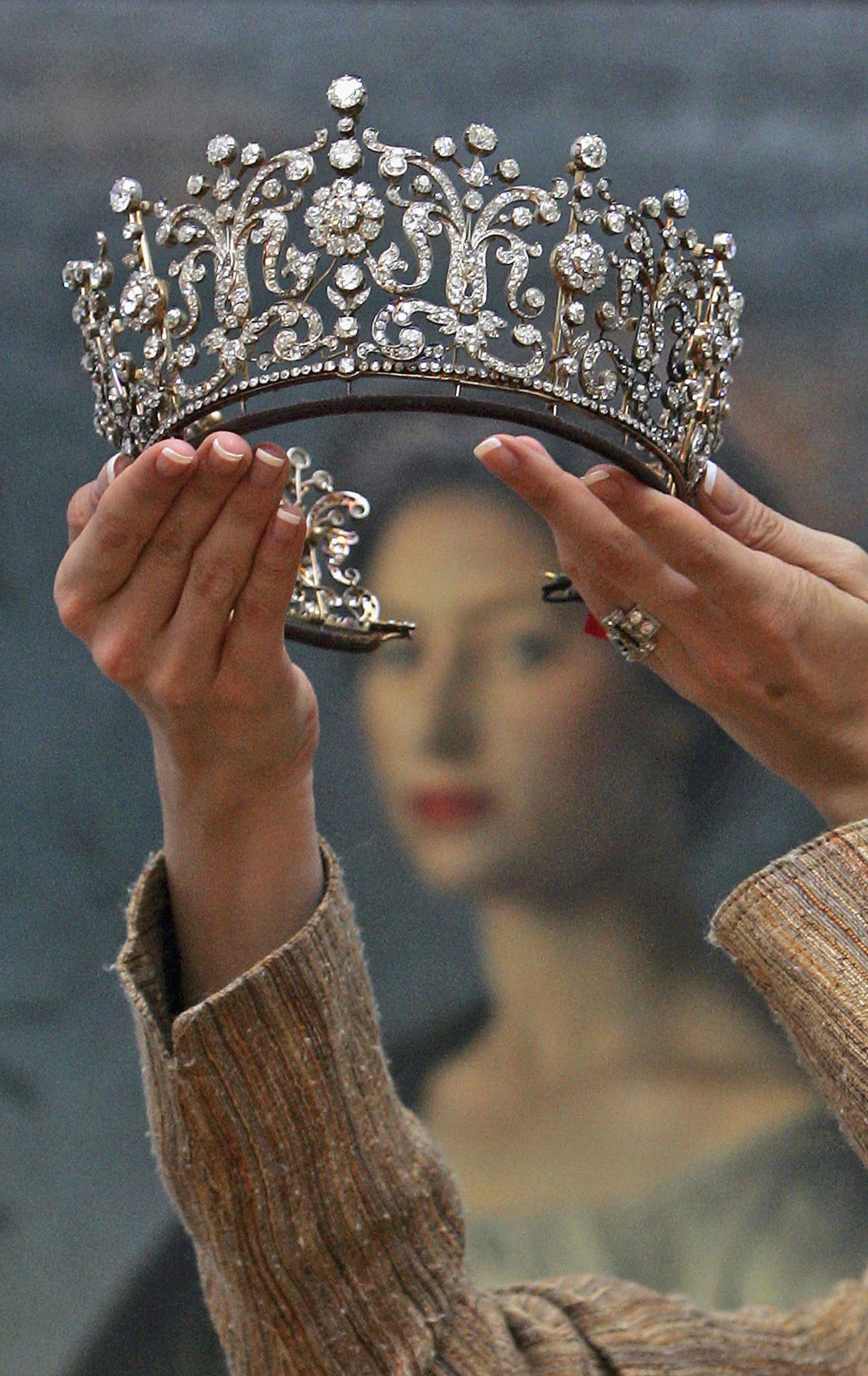 ---
THE FAMOUS BATHTUB PICTURES
One of the most scandalous media moments by Princess Margaret came four years after her unfortunate death. In 1962, Her former husband, Antony Armstrong-Jones, took a picture of the princess in a bathtub wearing nothing but the crown. The photo remained hidden for years until finally being leaked to the public in 2006.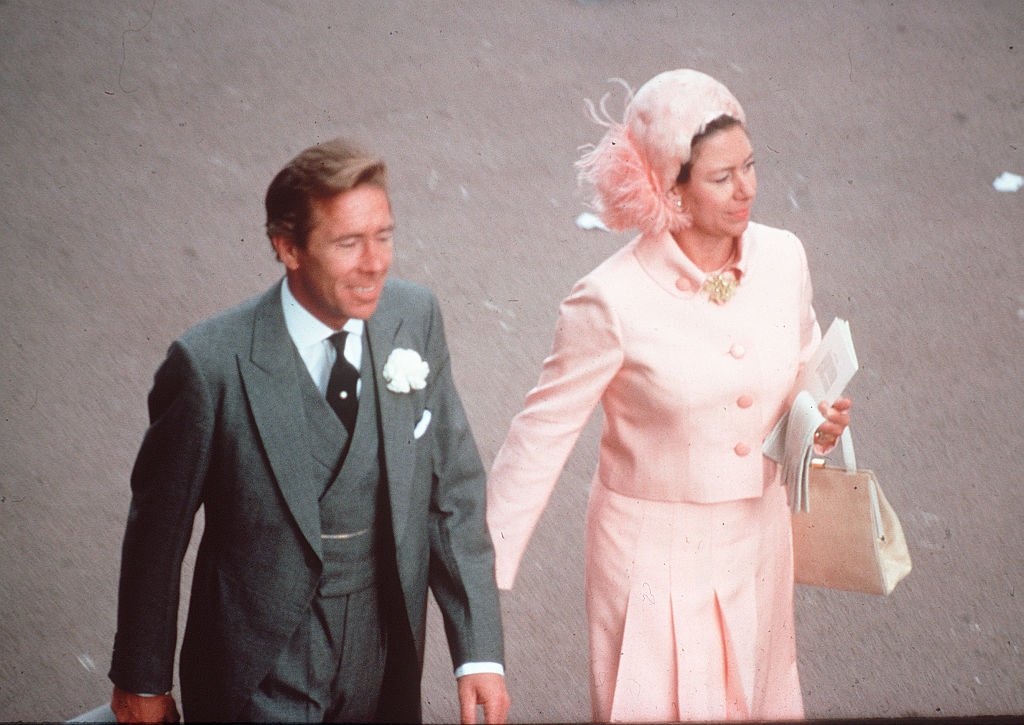 While the royals removed the portrait from the public 11 years later, it has still remained a staple image of Princess Margaret and her iconic tiara. A gemologist from Prestige Pawnbrokers has said, "Now that it has had a starring role on TV, should this piece be presented at auction today, I'd imagine it would fetch up to £3,000,000."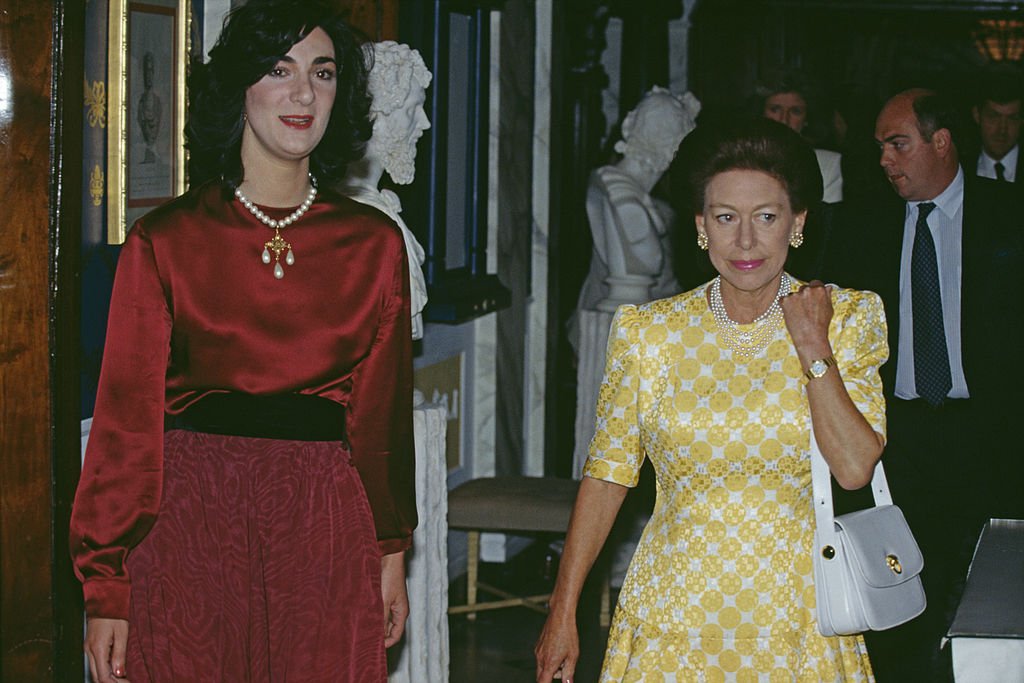 ---
DEPICTION ON THE CROWN
The Netflix series is known for taking a creative spin on many historical royal events and it definitely had no fear in recreating the famous photo, especially with Helena Bonham Carter as Princess Margaret. Carter was nominated for a Golden Globes awards for her performance as the Countess from 2019 to 2020.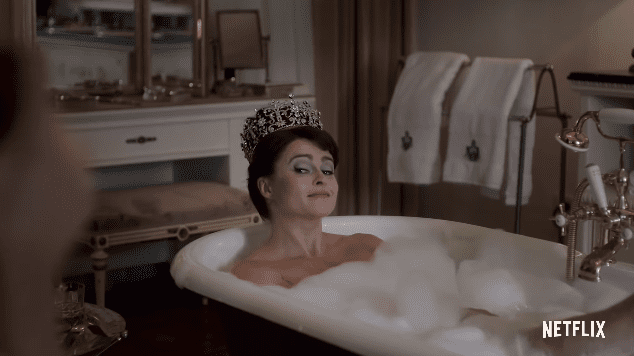 Poltimore Tiara may have had another useful function: it added more height to Margaret, who was five foot one. "She didn't have a complex about being number two," Carter told Town & County, "she had a complex about being short. That's why she wore the Poltimore tiara, which was at least four inches tall, at her wedding."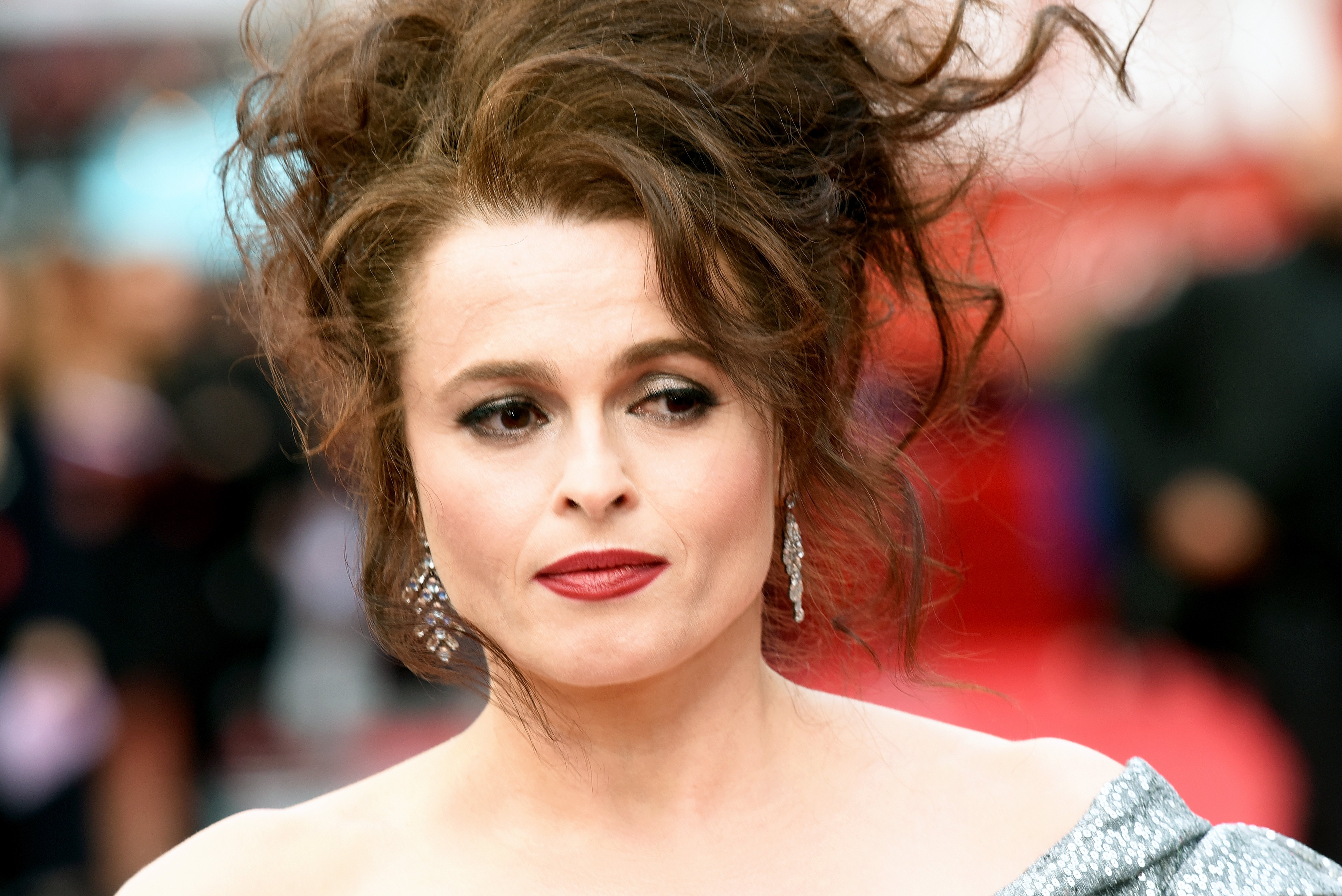 ---
UNKNOWN WHEREABOUTS OF THE POLTIMORE TIARA
The son of Princess Margaret and A, Lord Snowdon, made the decision to sell his late mother's wedding heirloom at an auction hosted by Christie's. This brought a lot of media attention, but Lord Snowden and his sister Lady Sarah Chatto also had a £3 million inheritance tax bill to settle after the passing of their mother.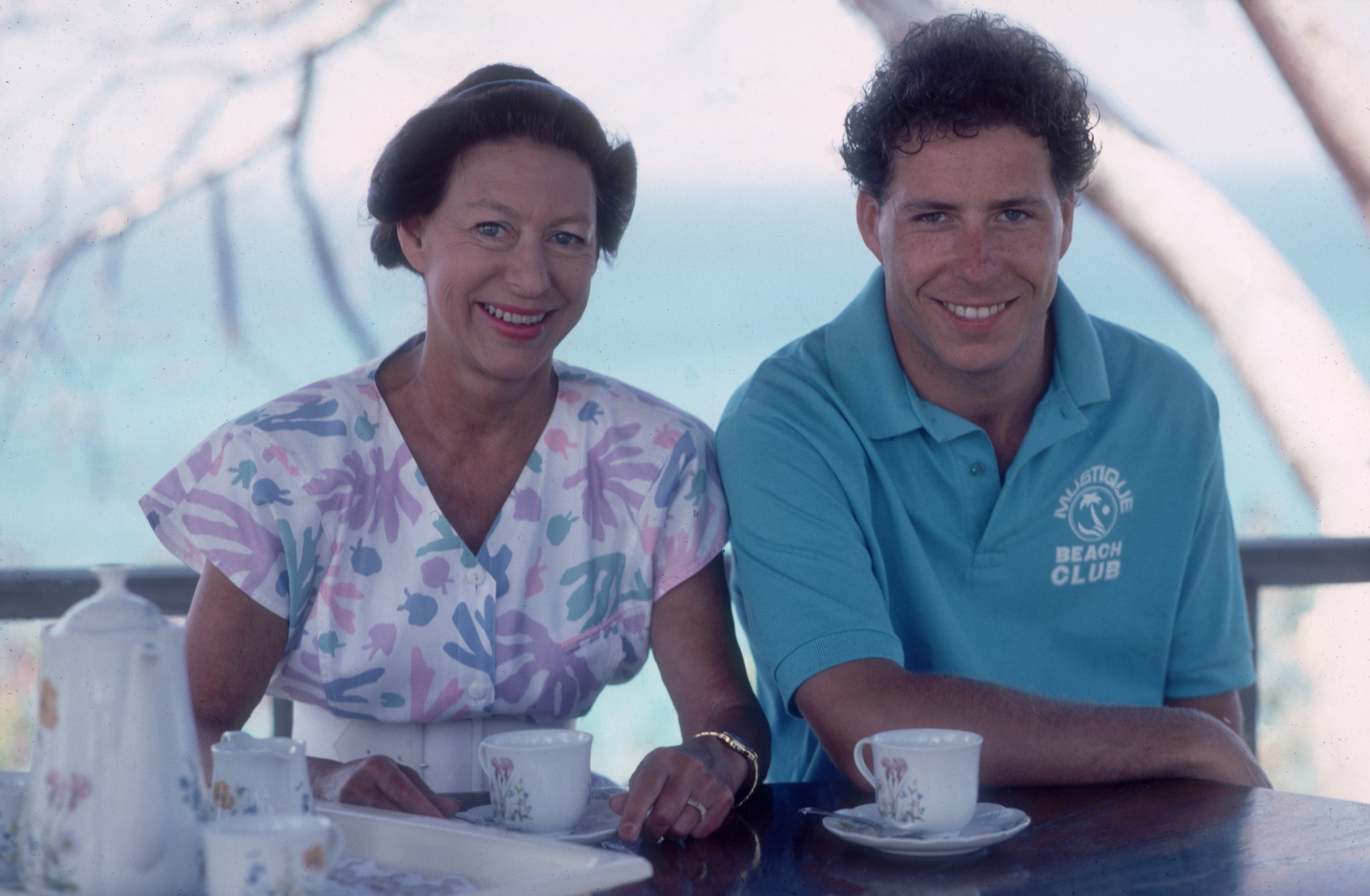 On June 13, 2006, Christie's of London hosted the auction of the entire property from the collection of the Countess of Snowdon. Along with her Poltimore Tiara and other treasures, were a late 19th-century fan owned by Queen Alexandra and her antique bee brooch. The tiara sold for £926,400 and to this day, the buyer is an absolute mystery.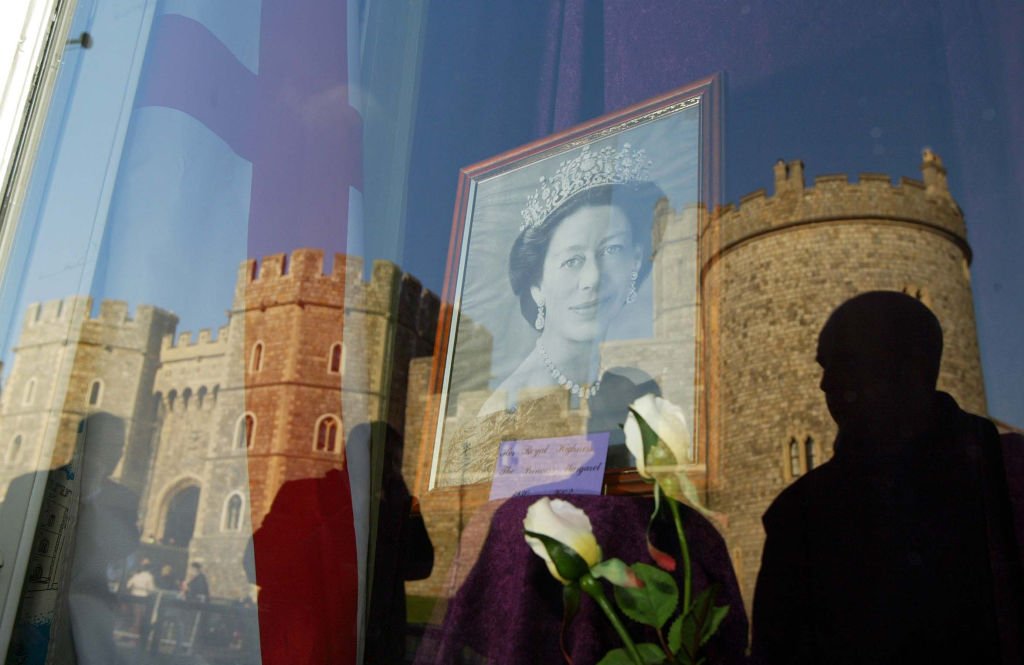 Princess Margaret was known for her charm, wit, and her free-spirited style that rocked the royal family and the fashion scene. If you had £926,400 in 2006, would you have bought the famous tiara? Let us know in the comments if you would stay unknown or show off the timeless piece!