New Photos From Mars Expose Some Really Disturbing Details
Mars, the red planet, close enough to have been noticed by the naked eye since humans first looked up at the sky. It's no wonder that Mars has always been important in human culture, it's brightness and noticeable red color made it a feared object in the night sky. Named after the Roman god of war (because red suggests blood and war), this planet has been a human obsession for millennia. Now, after thousands of years of wondering, thanks to technology and human innovation, we can finally get some answers.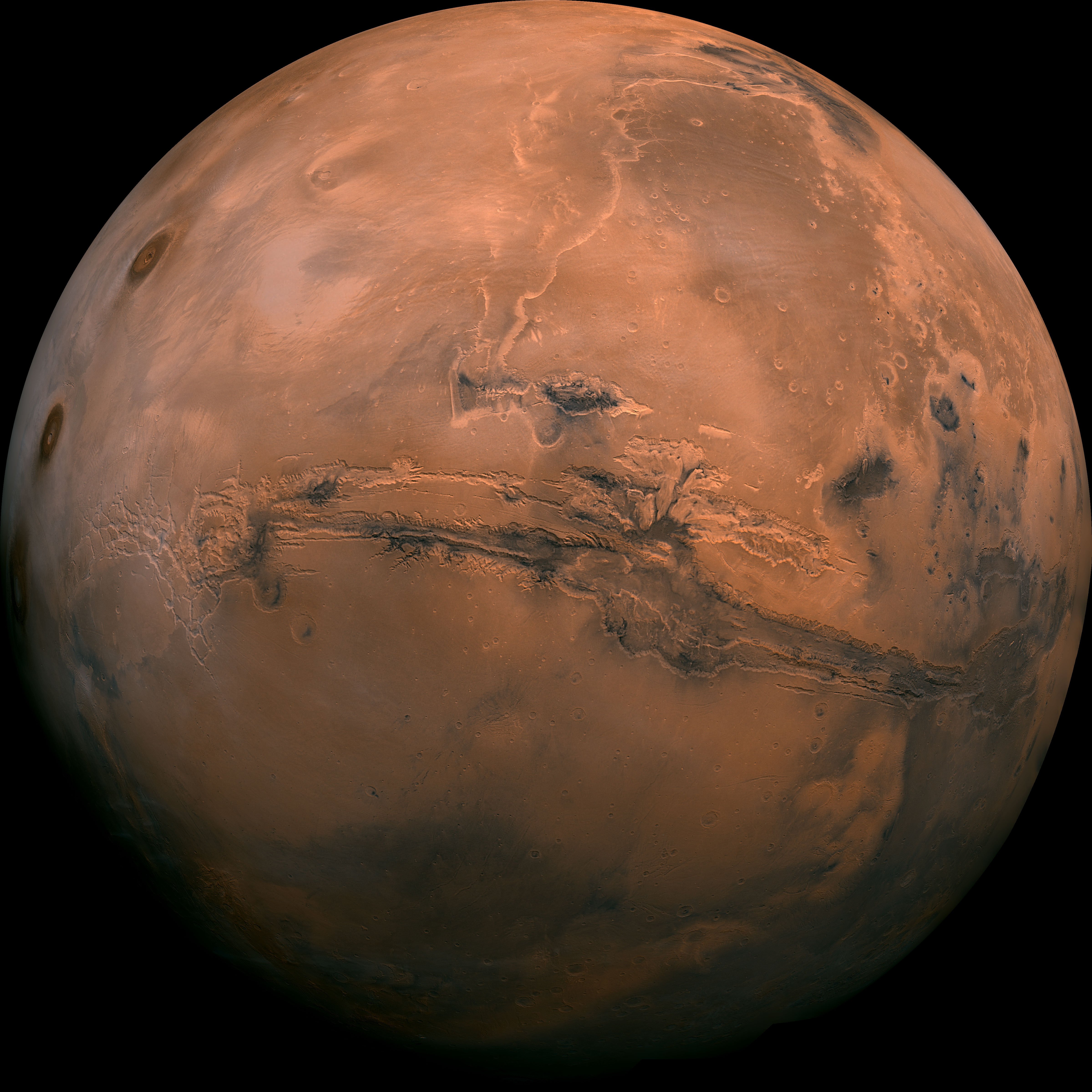 ---
The Beginning of the Mars Obsession
People have been obsessed with Mars for as long as we have written records. The sky, and the pinpricks of light that inhabit it, captured the human imagination. We saw shapes, gods, celestial beings, ancestors, and more in the ancient night sky. It's impossible to say which ancient civilization was the first to record the movements of Mars. All the regular suspects did so; the Egyptians, Mayans, Chinese, Indians, Greeks, etc. However, it is safe to say that for at least 3000 years humans have been measuring and creating theories about the planet.  
---
Understanding Mars
The planets have always been abnormal in the night sky, their movements completely unlike the other dots of light. Stargazing and, therefore, astronomy may have been the first truly scientific measurements humans ever made. By the middle ages, most civilizations had models about the orbit of Mars, but some still believed in a geocentric model of the solar system (so they were wrong). Some had a more accurate view of the earth and its place in the universe, but nobody had ever really seen the war planet as anything than a pale red glow in the sky.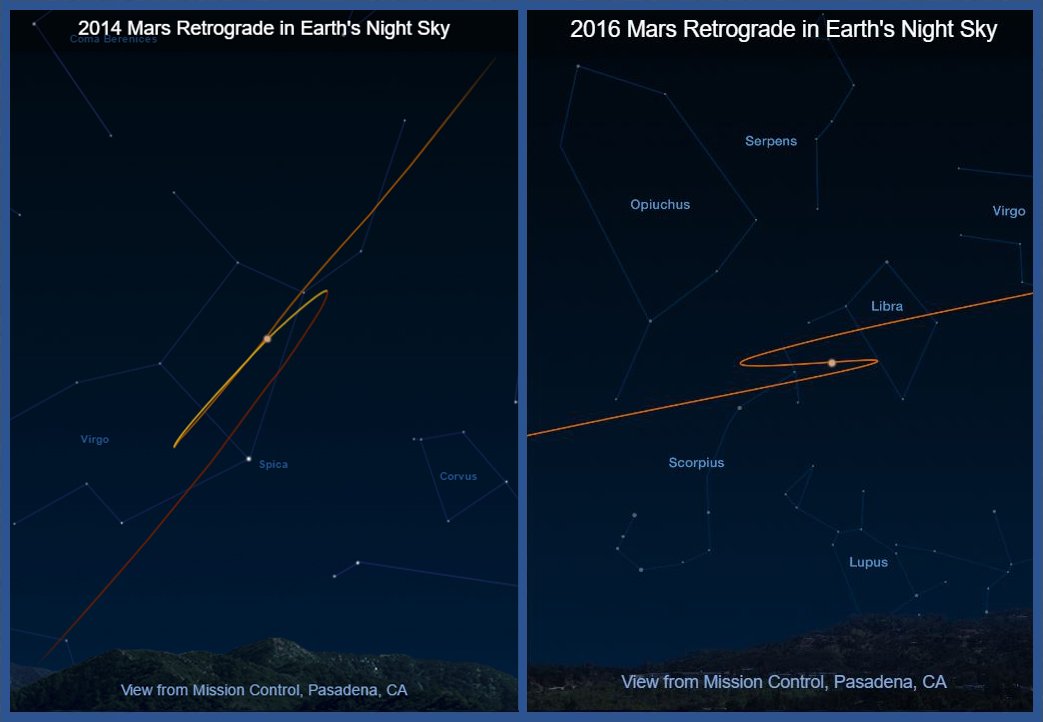 ---
Seeing Mars
Galileo Galilei became the first person known to use a telescope to see Mars in September 1610. His rudimentary telescope wasn't good enough to see any surface features of the planet though. Over the next few decades, there was fierce competition between telescope makers to make new discoveries about the planets, and eventually, Dutch astronomer Christiaan Huygens used his telescope to draw a map of the planet that showed some land features. The future of Mars observation was going to get weird.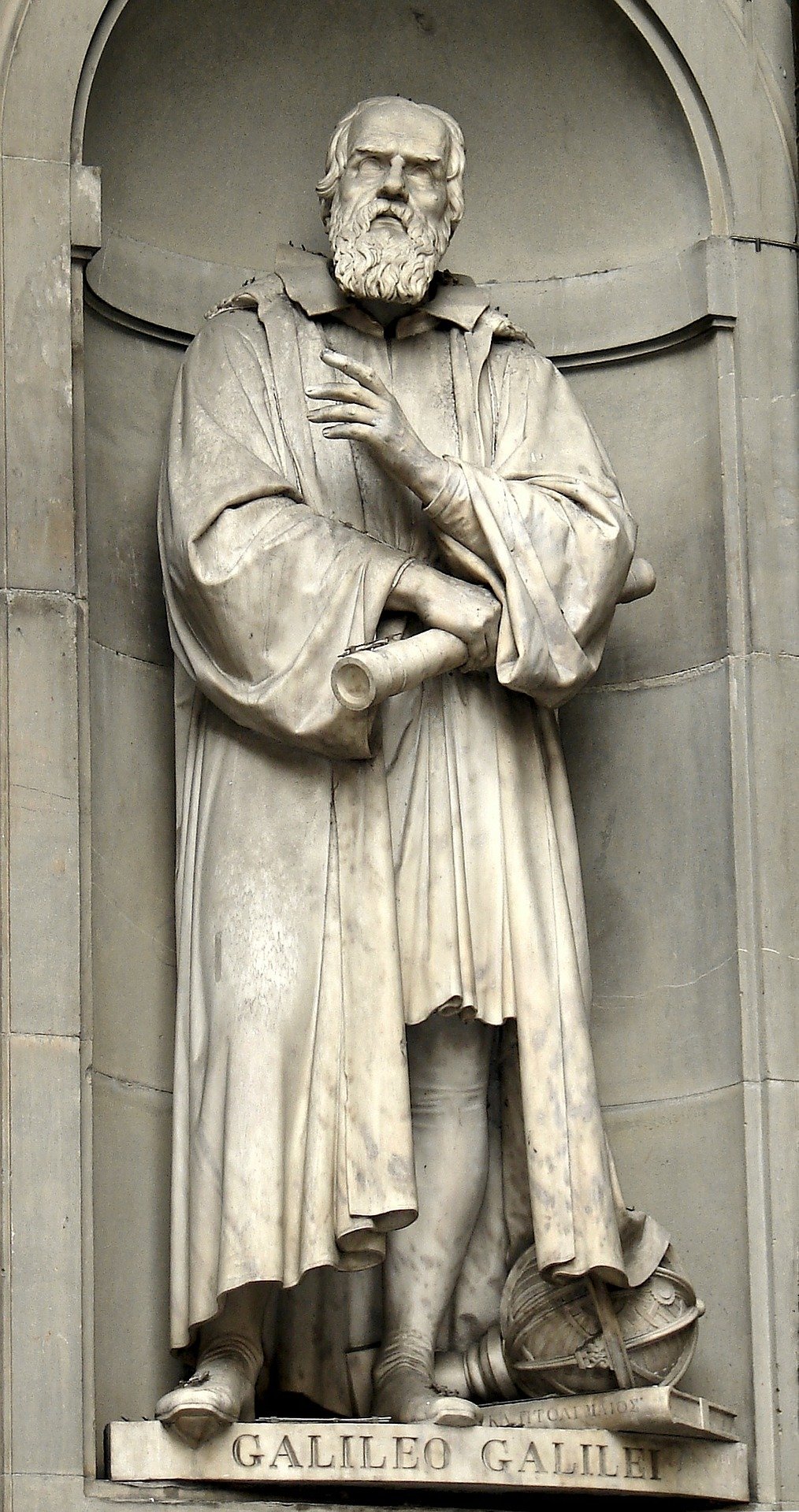 ---
Clearer and Clearer
Over the next few centuries, as technology advanced, Mars came more and more into focus. In 1877 Giovanni Schiaparelli produced the first detailed map of Mars. This map was the first appearance of the infamous Canali, which through a comedy of errors, ended up convincing Camille Flammarion in 1892 that there were canals on Mars that were made by living creatures. This probably wasn't the first time people had wondered if aliens exist on Mars, but it was the first time backed by some kind of science.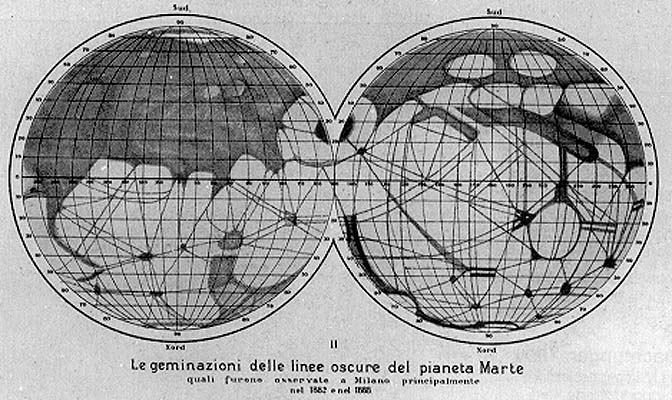 ---
Almost There
Fortunately, alien made canals on Mars were disproven using better telescopes by 1909. Thanks to the industrial revolution, there were advances in many fields of science over the next few decades, and astronomy was one of them. It wasn't till the space race in the 1960s that the next big leap happened, though.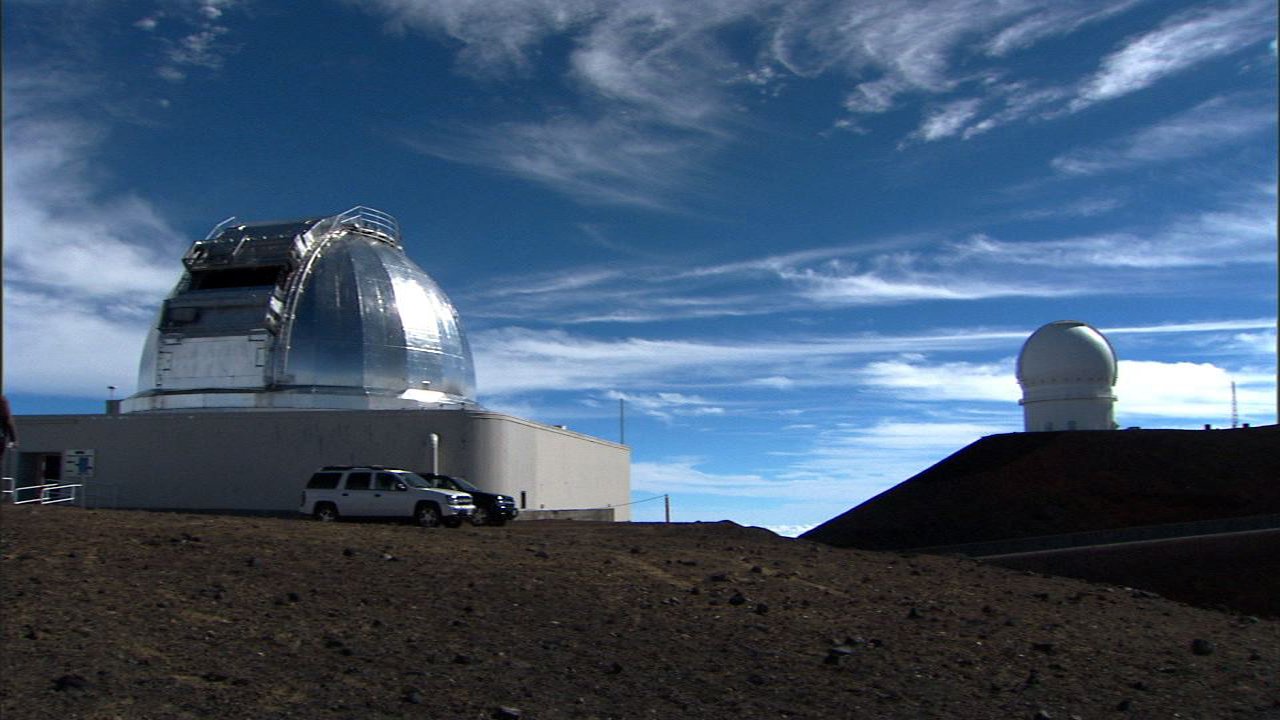 ---
Photos from Space
The Soviet Union tried to launch nine probes between 1961 and 1969 that would get close to Mars and send back historic photos, but all of them failed. In July 1964, NASA's Mariner 4 became the first spacecraft to fly by Mars and send back photos of another planet. Though NASA suffered many failures as well, Mariner 9 was the first spacecraft to successfully orbit another planet, and the photos it sent back were a significant increase in the amount of knowledge humanity had about Mars.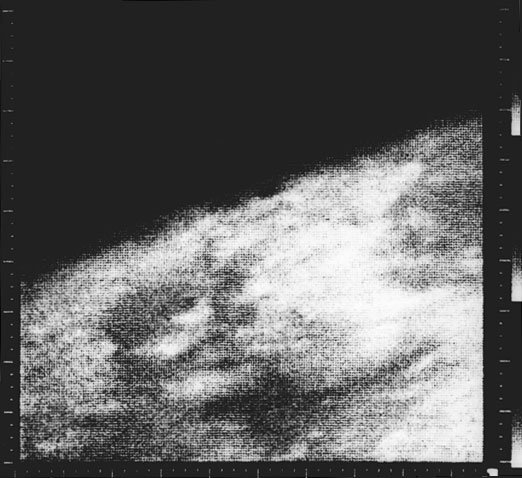 ---
Landing On Mars
The Soviet Union was the first to actually land on Mars. Their Mars 2 lander crash-landed on Mars, becoming the first man-made object to exist on the surface of the red planet. Mars 3 was the first to achieve a soft landing, and together, Mars 2 and 3 sent back 60 of the first photos from Mars. NASA caught up with Viking 1 and 2, which both landed on Mars in 1976. The most exciting news from the Viking missions was the discovery of possible evidence that the landing area had water in the past.

---
Mars Exploration in the 1990s
For a few decades, interest in Mars dwindled. It wasn't until the discovery of microbes thriving in the extreme environment of deep-sea thermal vents on Earth in the early 90s that interest in Mars resurged. NASA sent the Mars Global Surveyor (MGS) to the planet in 1996 to map possible water sites, and almost immediately, the orbiter produced stunning results. Amongst other noteworthy discoveries, it found gullies that could have had streams of water rushing through them in the past. The next chapter of the story brings us to modern times.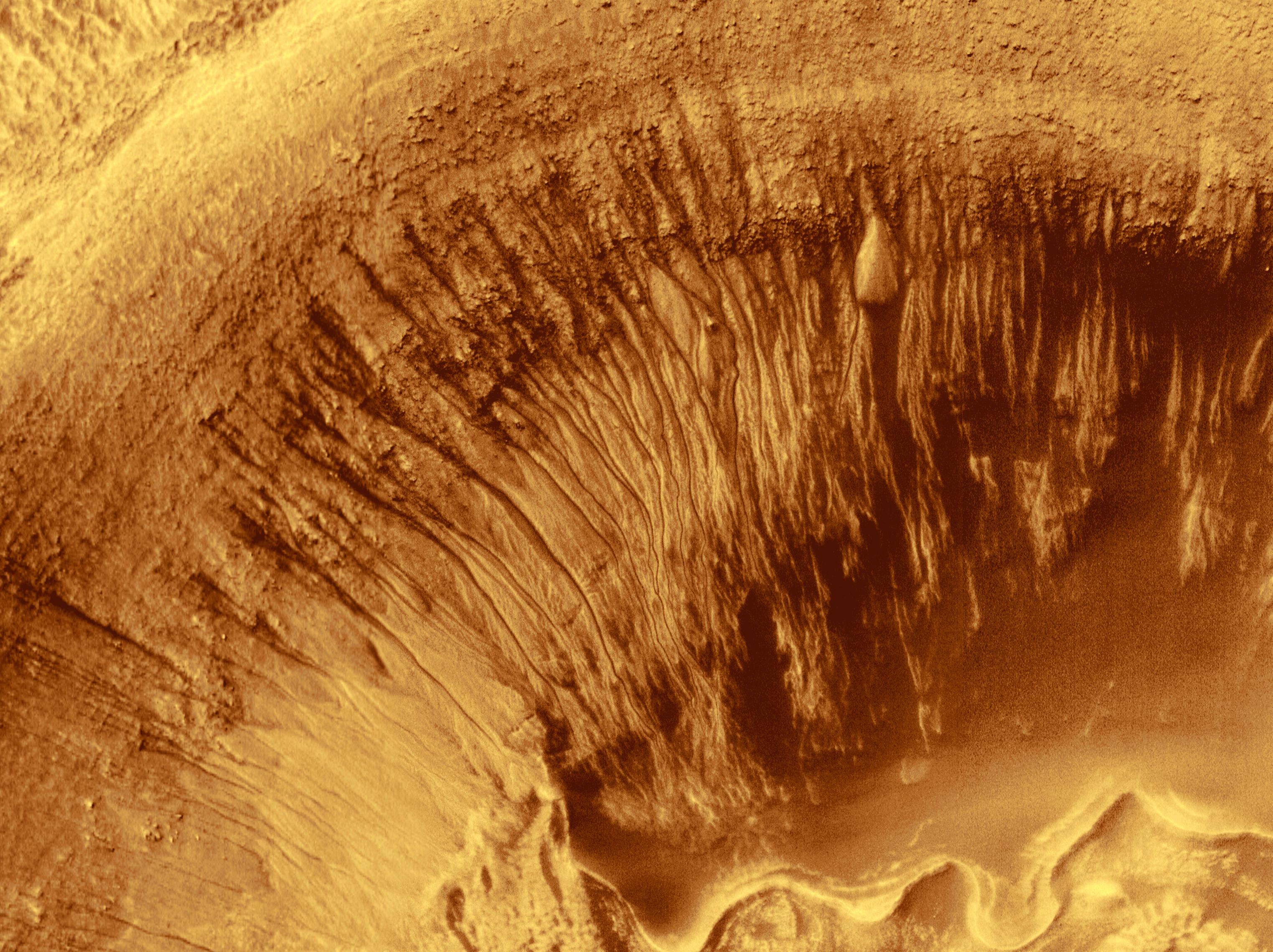 ---
The Age of Rovers
Over the centuries, we have gone from not knowing what stars were, to now being able to land on other planets and run experiments. Rovers are currently the height of human space exploration on another planet, and the data and photos the Mars Rover Programs have sent us have truly taken our understanding of the planet to the next level.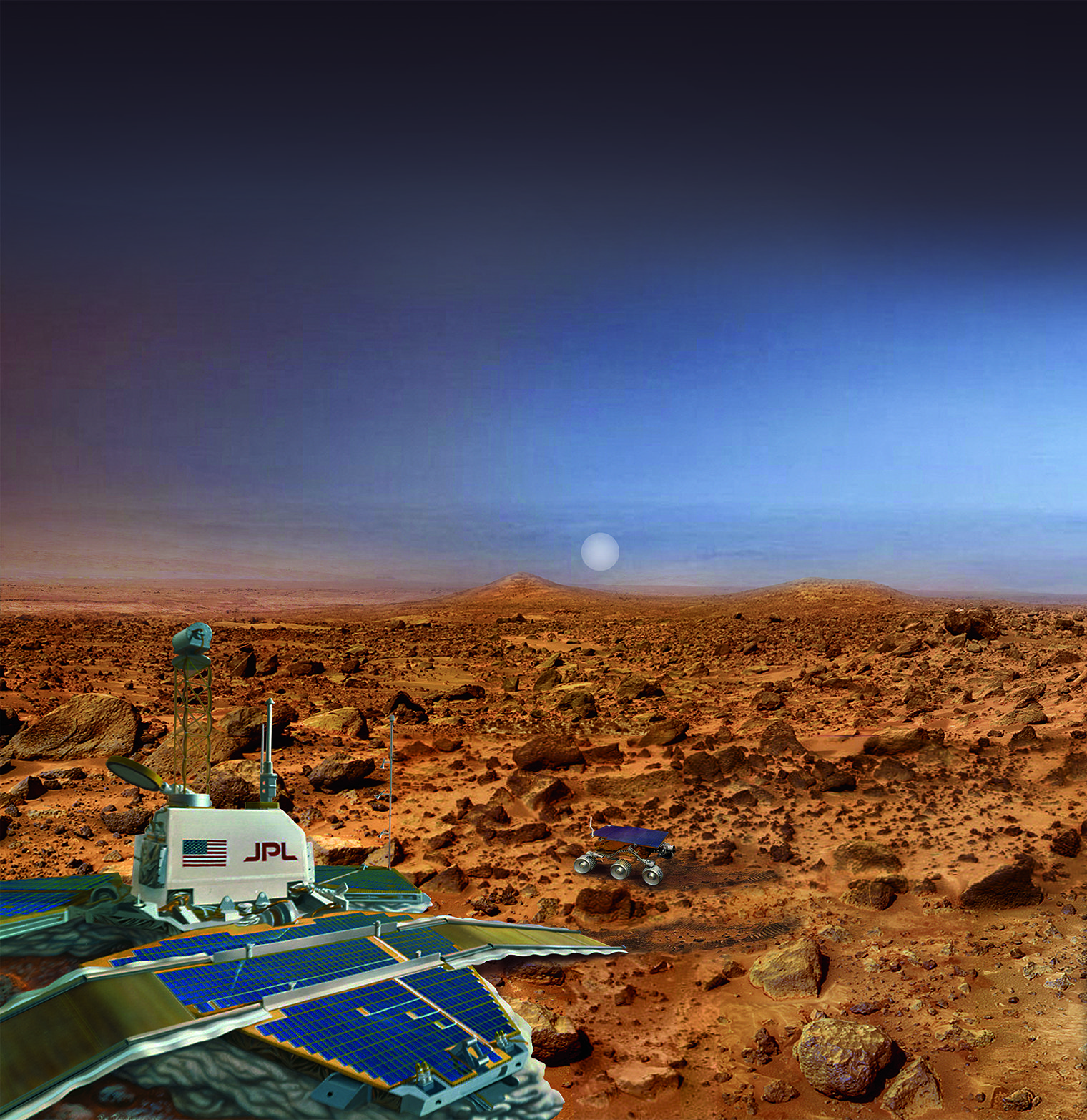 ---
Sojourner
The first rover to roll around an alien planet, the Sojourner lander (part of the Pathfinder Program), arrived on Mars in 1997 and spent 83 days on the surface of the red planet. It was only expected to last 7, but maybe the rover was as excited as the humans that were controlling it and just kept ongoing.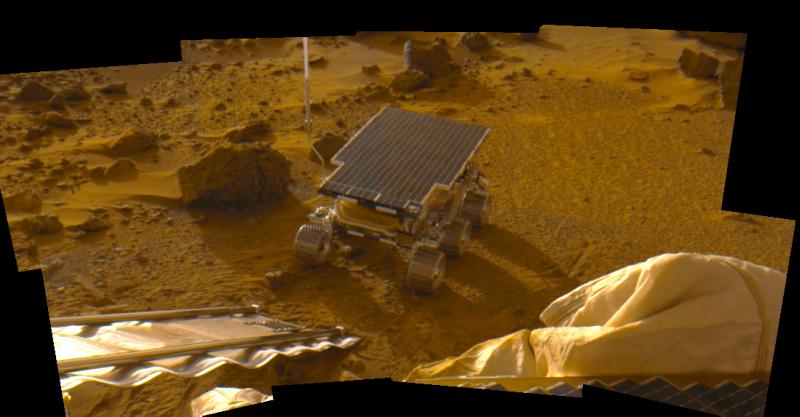 ---
Sojourner Details
Though Sojourner was operational for much longer than expected, it only traveled about 100 meters during its explorations. As the first rover ever, Sojourner may not have been impressive by today's technological standards, but for its time, the photos and data it sent back were monumental. Weighing just 25 pounds, Sojourner had just three cameras, two black and white, and one color. That didn't stop it from making some amazing discoveries, though.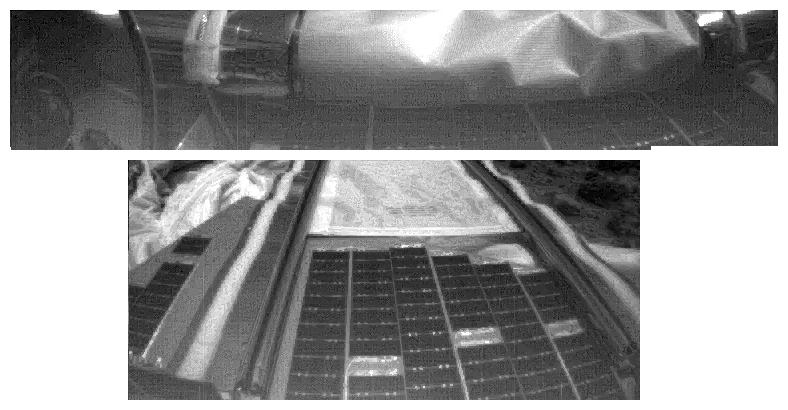 ---
Discoveries
Mars Pathfinder was a technology demonstration of a new way to deliver an instrumented lander and the first robotic rover (Sojourner) to the surface of Mars. Mars Pathfinder returned 2.3 billion bits of information, including more than 16,500 images from the lander and 550 images from the rover, as well as more than 15 chemical analyses of rocks. There were several new discoveries, but the biggest one was evidence that water definitely used to exist on the surface of the planet. The story of exploration continues with upgraded rovers.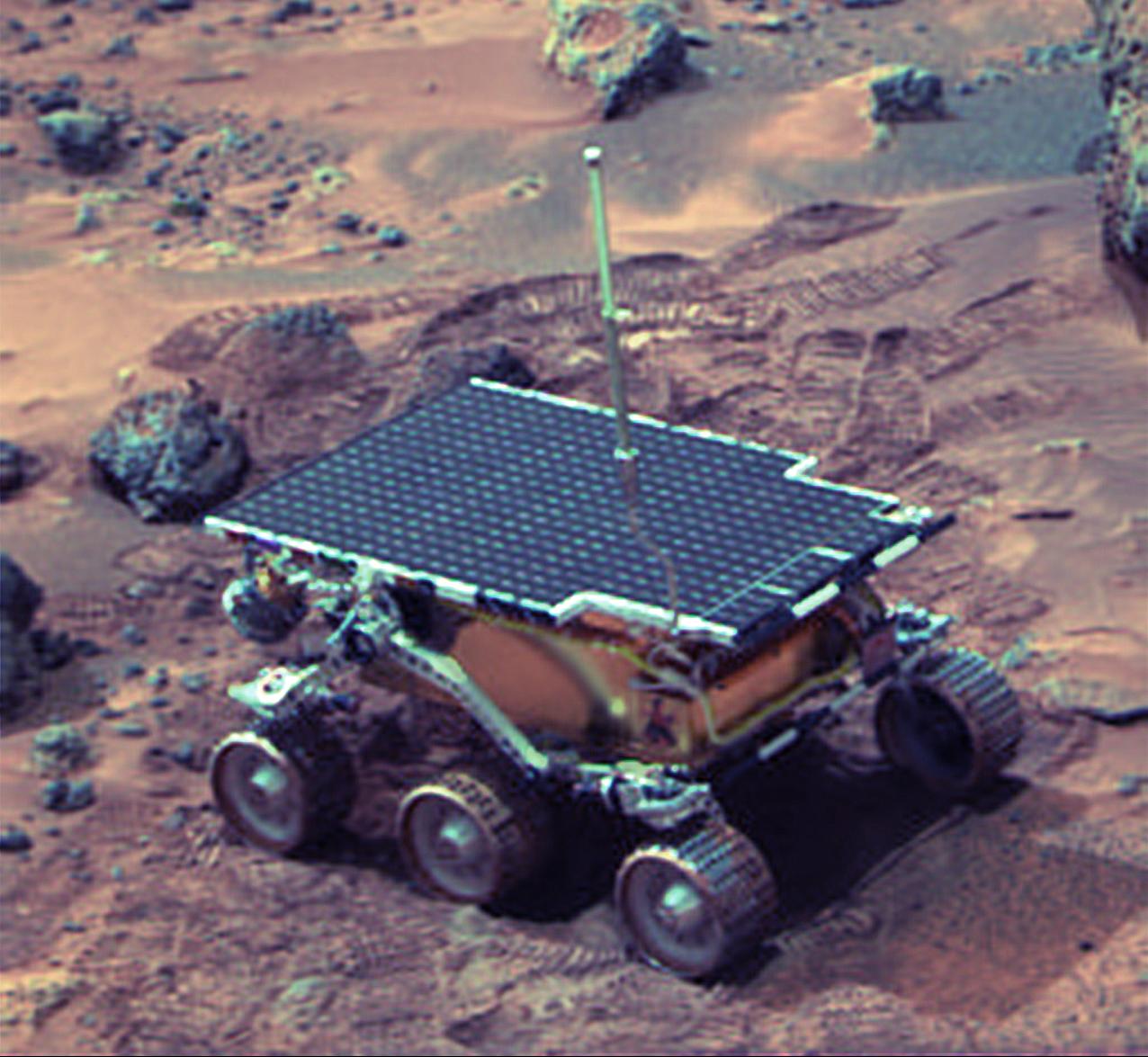 ---
Spirit
Spirit, also known as MER-A (Mars Exploration Rover – A), was the first rover of the Mars Exploration Rover Mission. It landed on January 4, 2004, and had three main tasks. Learning about Mars' current and past climate, characterizing Martian geology, and for the first time, figuring out if life could ever have existed on Mars.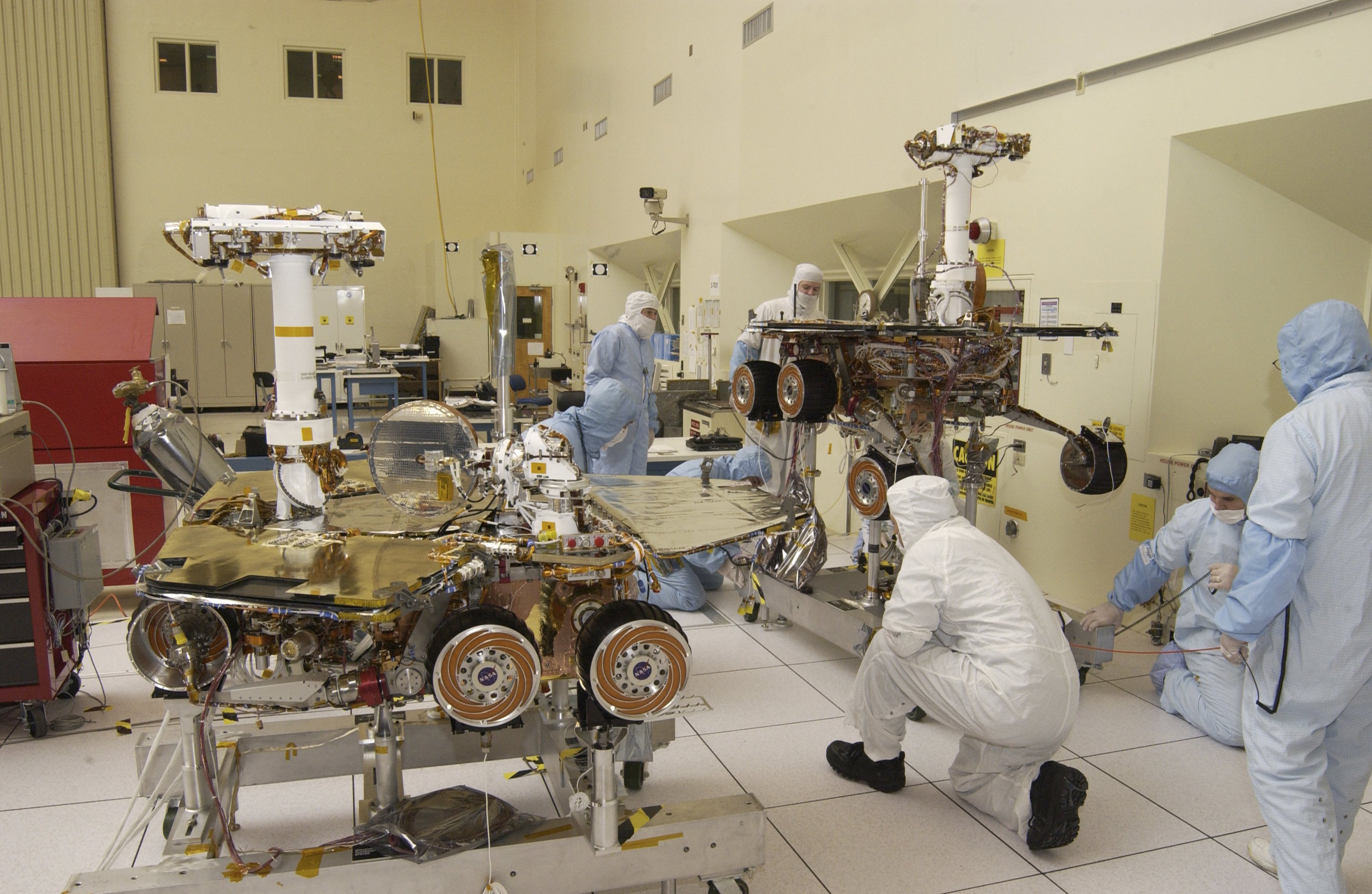 ---
Performance
Spirit was equipped with vastly superior instruments than Sojourner. It was powered by both solar panels, as well as rechargeable chemical batteries. It had an operational lifespan of 90 Martian days (called sols) but incredibly operated for 2,200 sols or 2,266 Earth days. The industrious rover traveled 4.8 miles, more than 12 times what NASA had planned, and sent back fascinating data.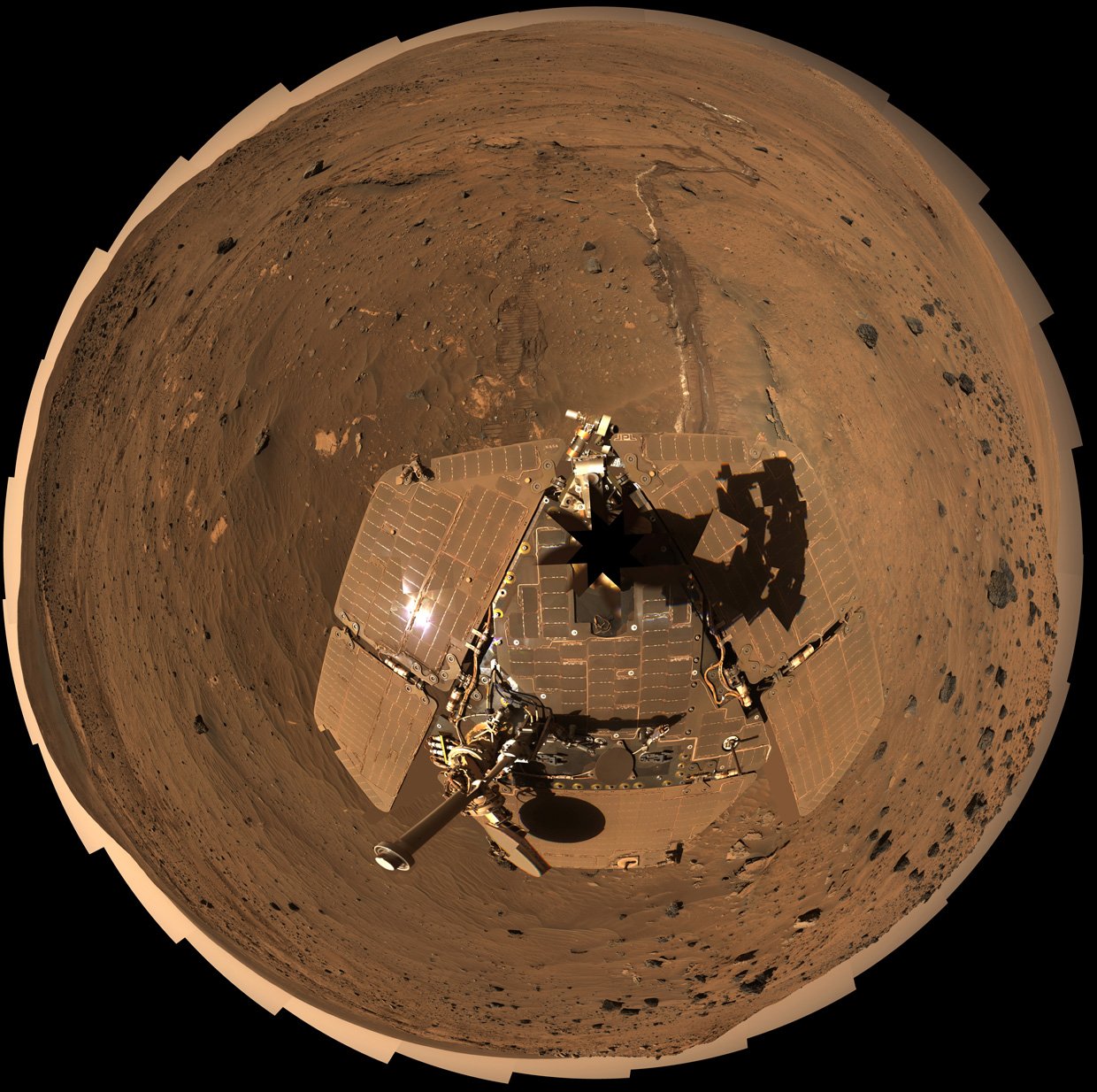 ---
Discoveries
Spirit landed in the Gusev Crater because evidence from the Mars Global Surveyor indicated that water might have flowed there in the past. The rover almost immediately found carbonates, which often form in wet environments, and later found hematite, another indicator of past water. Spirit faced several technical difficulties, and overcoming them was another huge step forward for science. NASA learned so much from how to keep Spirit going that it became the groundwork for future rover missions.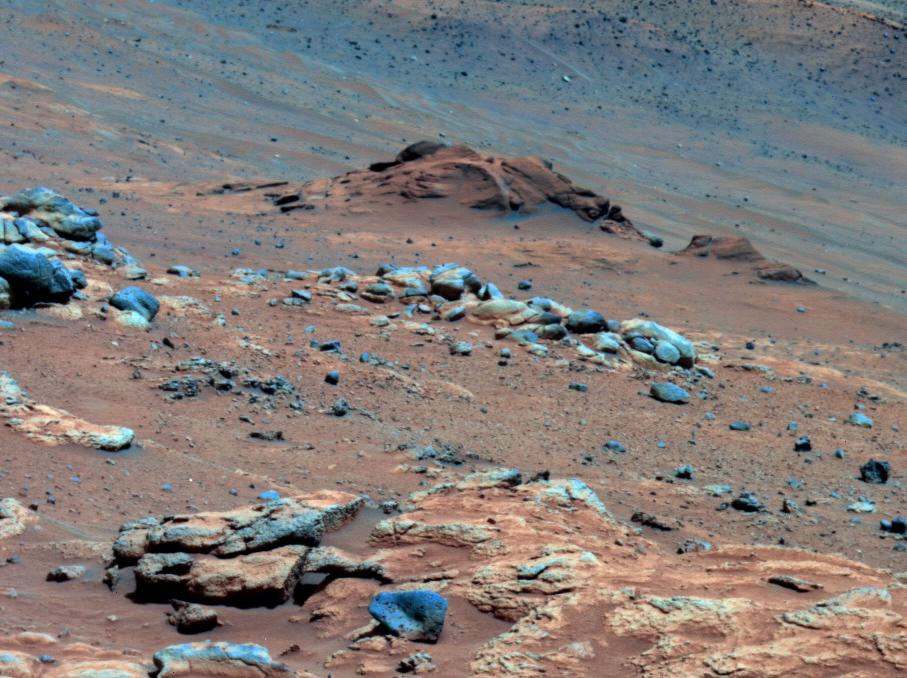 ---
Opportunity
Opportunity, also known as MER-B (Mars Exploration Rover – B) or MER-1, and nicknamed "Oppy" was a twin to Spirit and the second rover in the Mars Exploration Rover Mission. It landed three weeks after its twin, but on the opposite side of the planet. It shared the same mission parameters as Spirit and was even more successful than its sibling.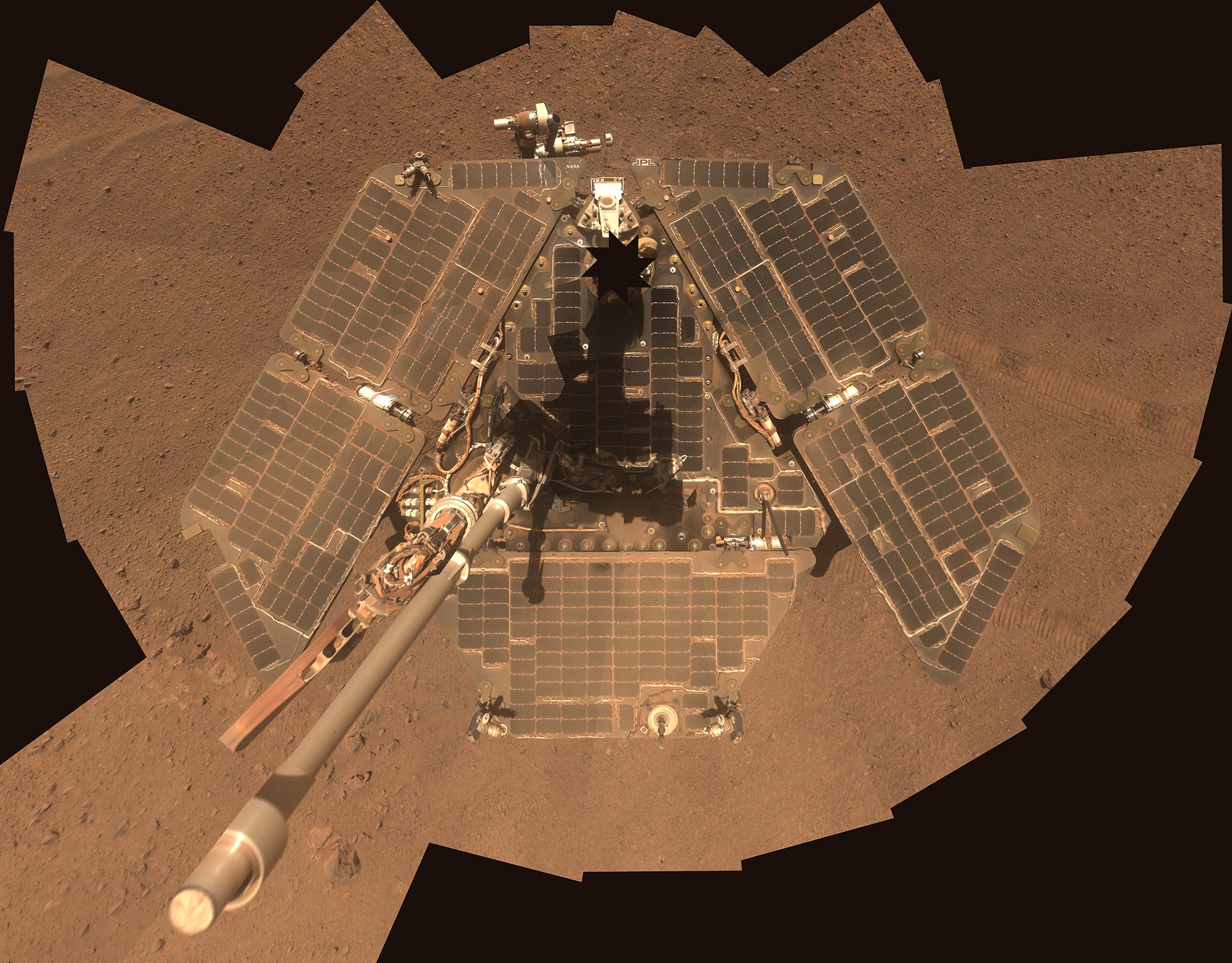 ---
Performance
Carrying an identical set of instruments as Spirit, Opportunity was also designed to be operational for 90 Sol, and like it's twin far outperformed expectations. An overachiever, Opportunity functioned for over 14 years (in Earth time), 55 times its designed lifespan. It holds the record for most distance traveled on a different planet, having completed a 28-mile journey over its lifetime. The discoveries it made over its long life changed our view of Mars forever.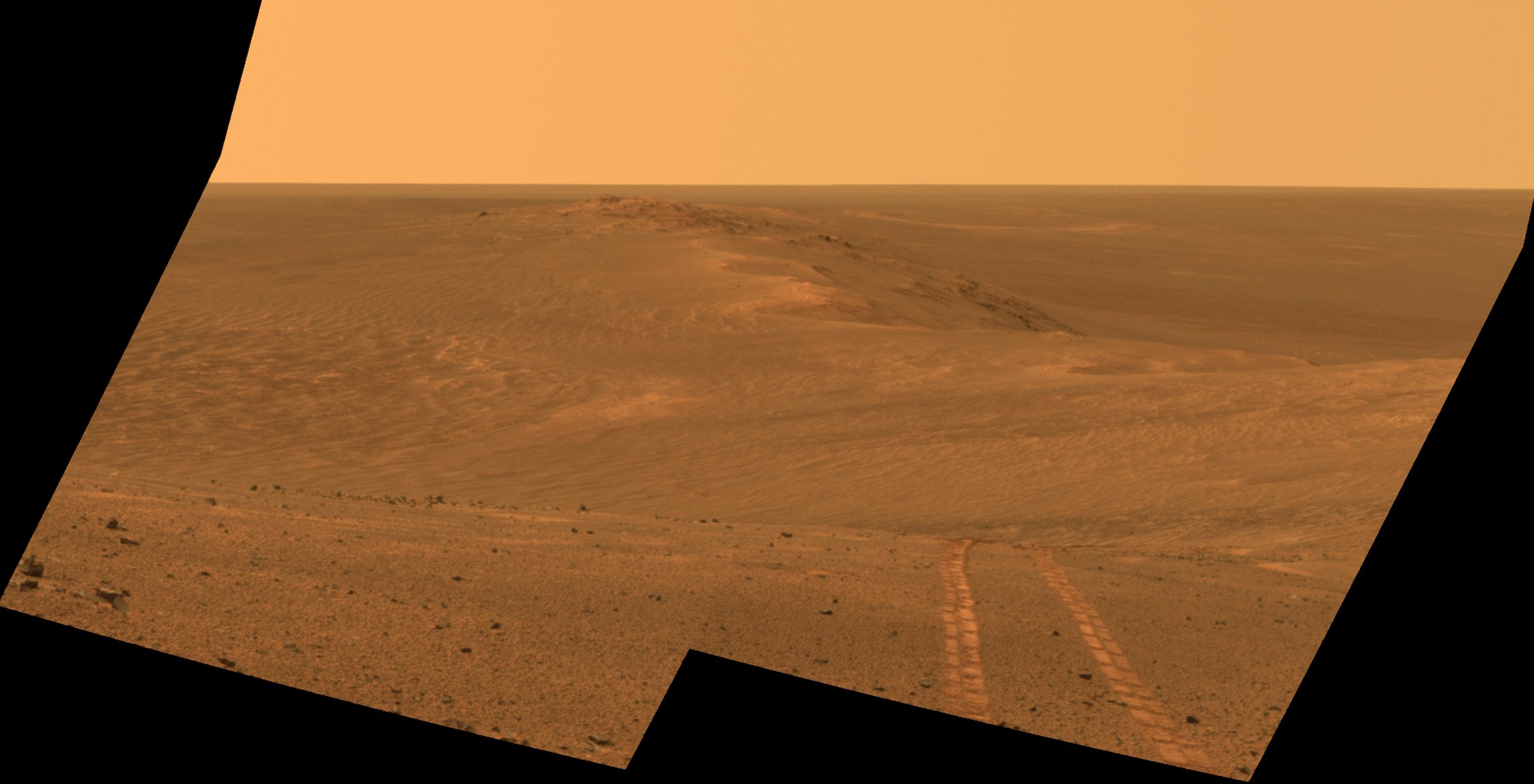 ---
Discoveries
Though Opportunity landed on the other side of the planet as Spirit, the goal was largely the same. To analyze a different part of Mars that had previously shown the possibility of evidence of water. Opportunity discovered the first meteorite found on an alien planet. It also fulfilled a prime mission objective of finding multiple different evidence sources of ancient water. Bluish stones containing hematite and jarosite confirmed the past existence of ancient water, and for the first time, Opportunity found evidence of the remnants of freshwater conducive to life.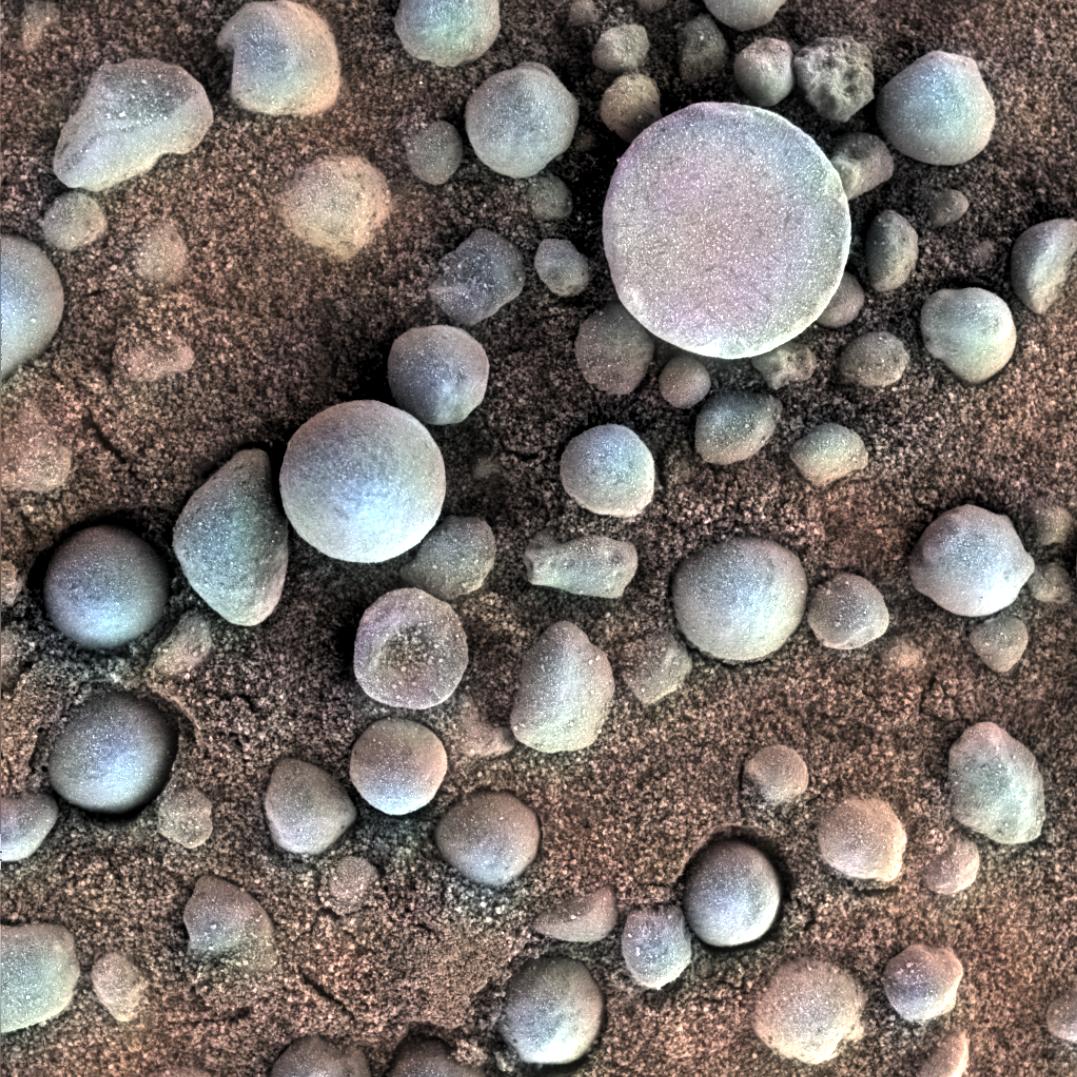 ---
Oppy's Last Message
In 2019 the Opportunity rover's final message to NASA from Mars "My battery is low and it's getting dark.", went viral and saddened the entire planet. A 15-year journey full of new discoveries, records, and milestones coming to an end in such an emotional way from a machine, it sounds almost too good to be true. It actually was. KPCC science reporter Jacob Margolis said the rover's final transmission "basically" translated as "my battery is low and it's getting dark," referring to Opportunity's last data dump, which indicated batteries running low. Finally, we get to Curiosity!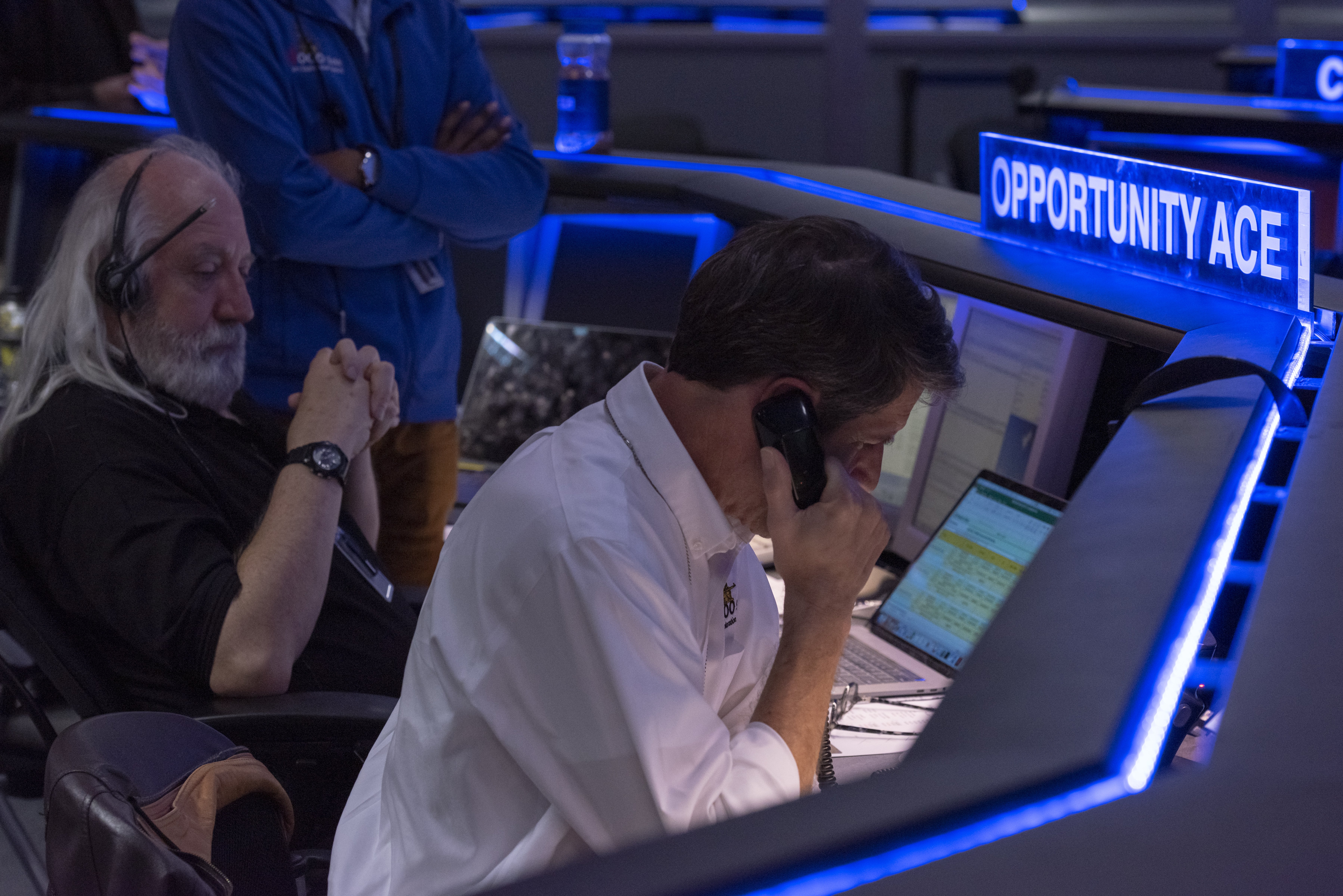 ---
Curiosity
The most advanced rover ever designed by humans has now been on Mars for almost eight years. A continuation of the Mars Exploration Program, the goals of Curiosity was determined by information collected from its predecessors. The main objectives being; determining whether Mars could ever have supported life and studying the role of water, as well as collect more data on the climate and geology of Mars. The mission results are also going to help prepare for the human exploration of Mars. ---
Instruments 
The size of all elements of Curiosity's mission was massive. The rover weighed 899kg, which included an astonishing 80 kg of scientific instruments as compared to Spirit and Opportunity, which weighed 180kg each. Curiosity had significantly more, and new, scientific instruments onboard than any rover preceding it and has sent back an incredible array of information.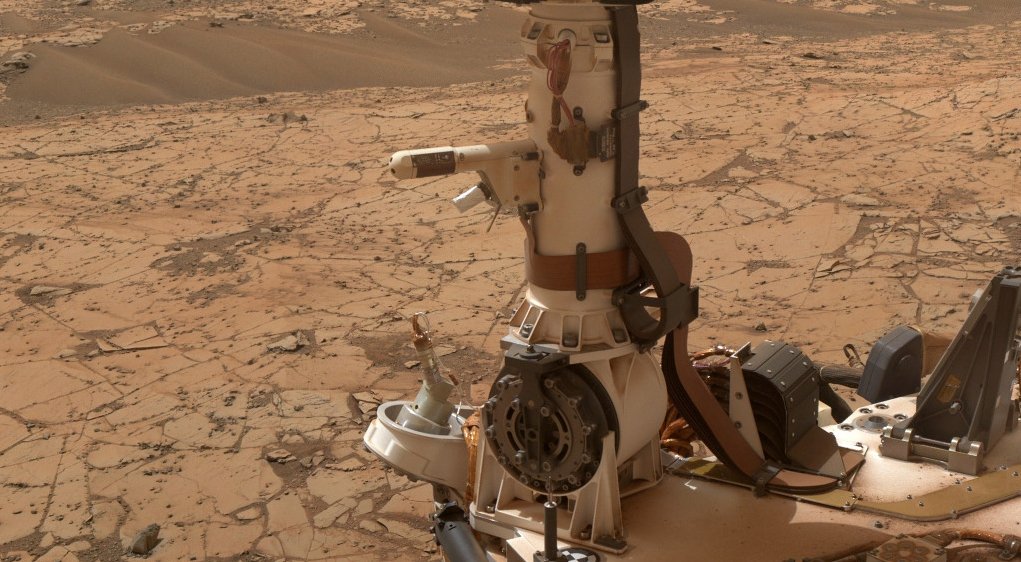 ---
Performance
Curiosity was designed to be operational for two years but has been functional now for over 2800 sol. Unlike the Spirit and Opportunity, Curiosity operates on nuclear power and is, therefore, less susceptible to the sandstorms that have plagued robotic exploration on Mars in the past. It landed in Quad 51 of Aeolis Palus in the crater Gale. The site was chosen for the opportunity to study 2 billion years of sedimentary history as well as an alluvial fan, which is an indicator of past running water.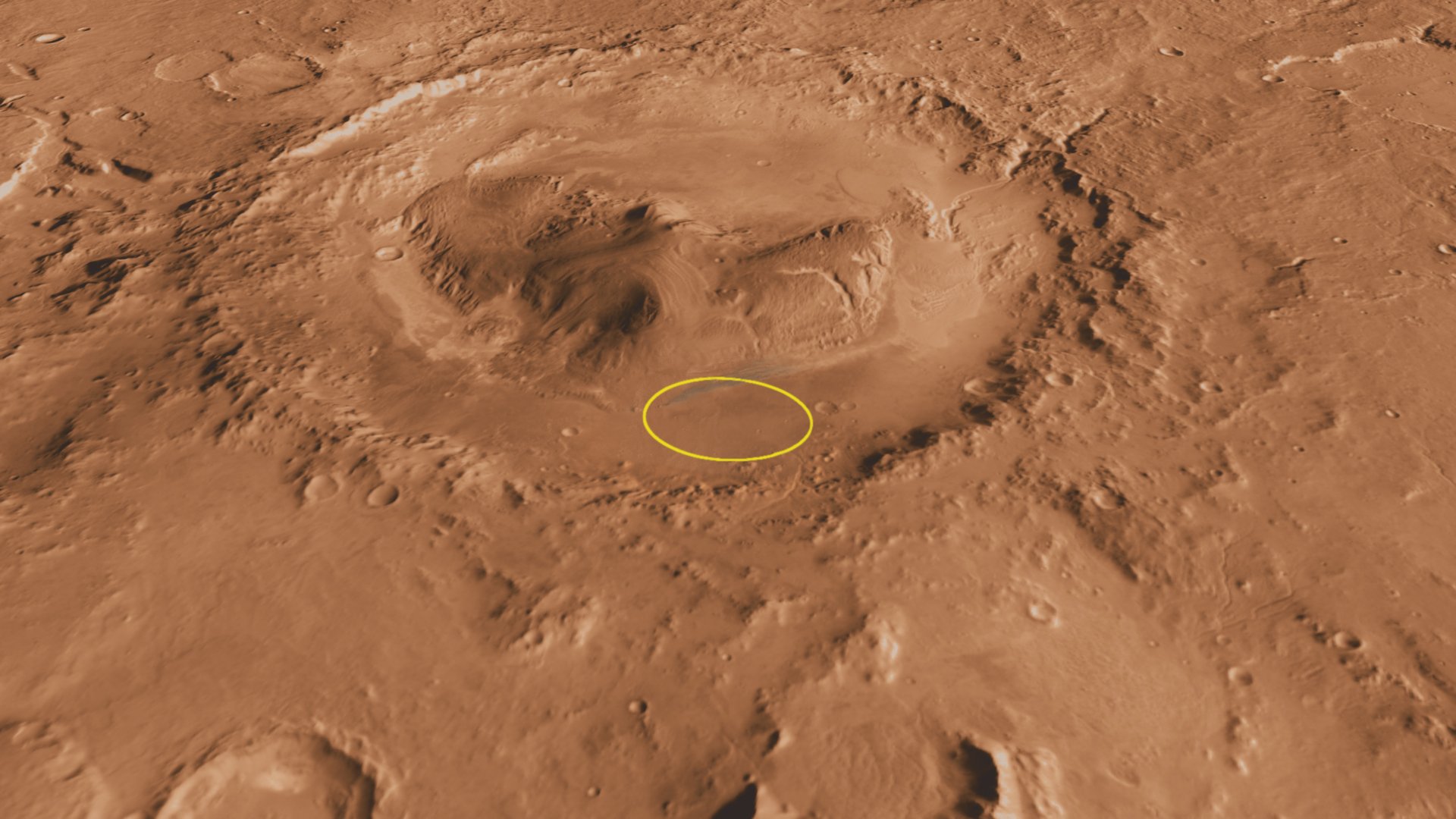 ---
Discoveries
Curiosity has truly been a treasure trove of new information. One of its early discoveries was the confirmation of sulfur, nitrogen, hydrogen, oxygen, phosphorus, and carbon in a drilling sample, which are all considered building blocks of life. Since 2014, Curiosity has been monitoring changes in methane levels (Methane is considered the simplest organic compound), which could be an indicator of life. The discovery of organic compounds in the atmosphere and soil has led scientists to consider the possibility of ancient life on Mars seriously.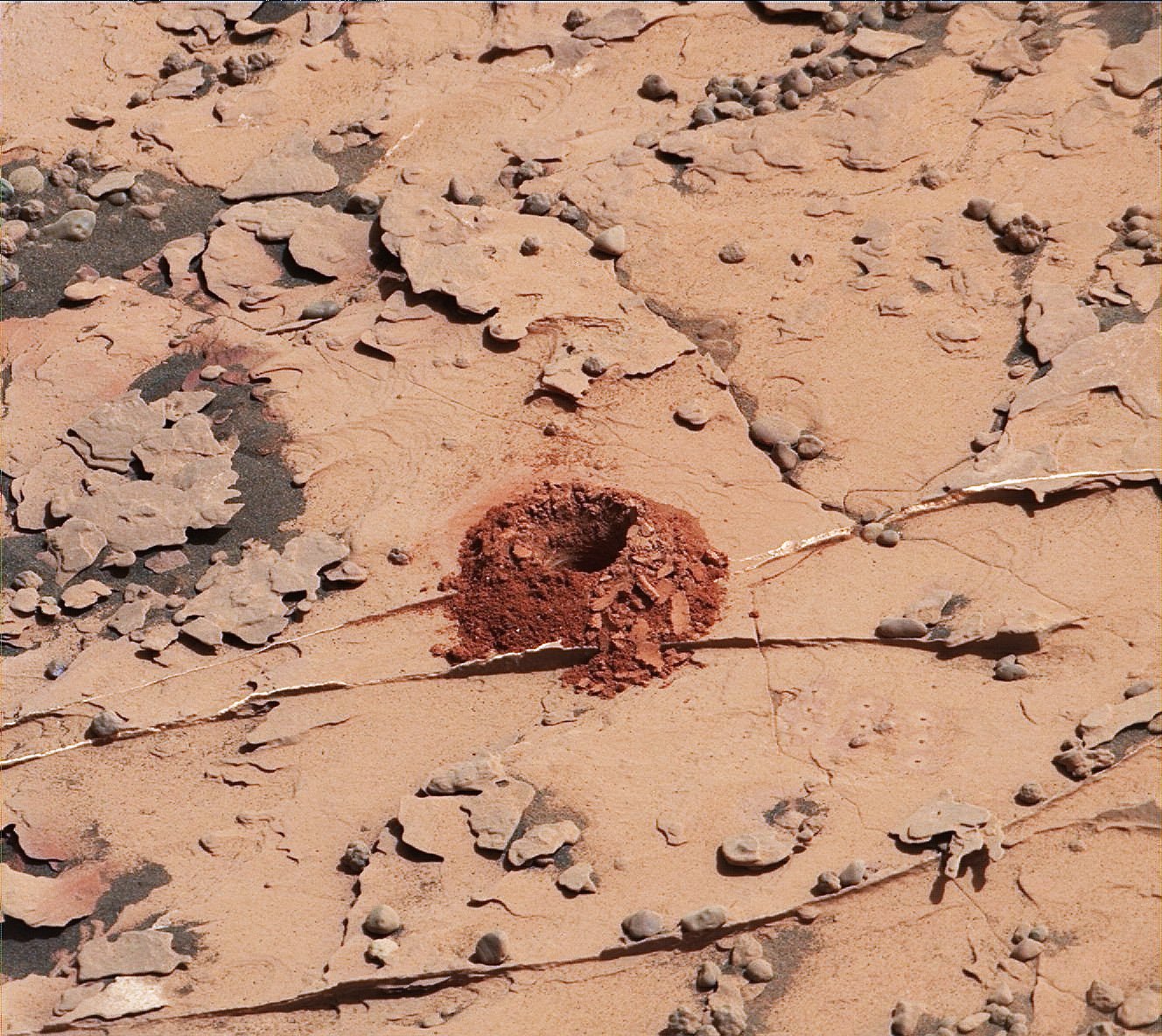 ---
Meteorite or Statue?
This golf ball-sized meteorite was photographed by Curiosity on October 30, 2016. Iron-nickel meteorites are a common class of space rocks found on Earth, and some have been found on Mars, but this is the first one analyzed by a laser-firing spectrometer. There was some speculation on the internet that this was the head of a statue and, therefore, proof of living being on Mars, but that's highly unlikely. Next, one of the most famous photos from Curiosity.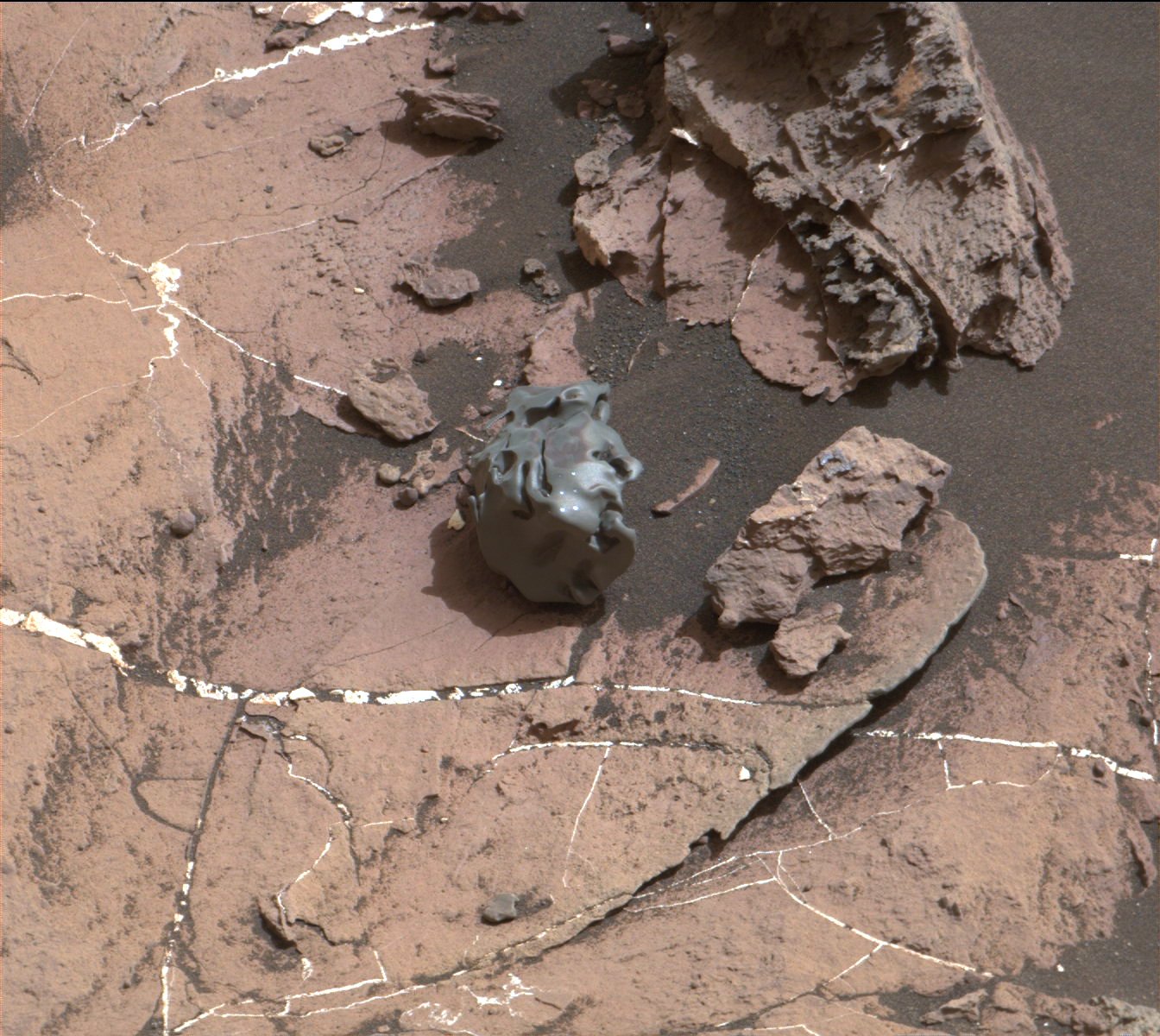 ---
1.8 Billion Pixel Panorama
Curiosity captured the highest-resolution panorama of the Martian surface ever between November 24 and December 1, 2019. The panorama was created by combing over 1000 photos over several months.  The picture was taken by Curiosity's Mast Camera (Mastcam) developed by Malin Space Science Systems. The next photo confused the internet.

---
The Floating Spoon
Do you see it? Slightly to the left of middle, two-thirds of the way down. Photographed by Curiosity in 2015, the internet again claimed that this spoon was a sign of life. However, scientists have determined that wind erosion, chance, and time created this rock formation. The next photo might show surface water on Mars!