The Good Doctor Actors Open Up About How They Got Cast On The Show
The Good Doctor seems to have interesting story arcs on the show as well as in the real-life of its cast. From Freddie Highmore almost being replaced to the casting of an actor who actually comes from a medical family, the show is brimming with fun trivia. Here are some crazy casting and other behind the scenes stories.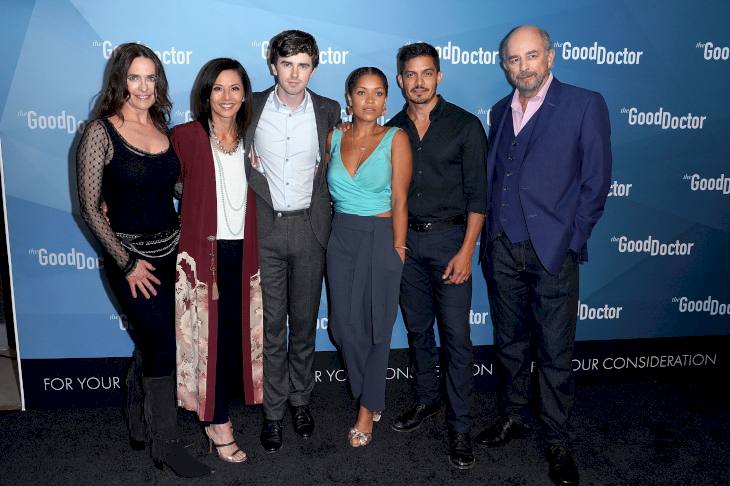 ---
NICHOLAS GONZALEZ: STAR-CROSSED LOVE
If you're still reeling from Dr. Neil Melendez's unexpected death, you're not alone. At least there's a silver lining: he got to proclaim his love to Dr. Brown. But over to real life! Gonzalez is well-known for his incredible roles in Resurrection Blvd and Narcos, among others.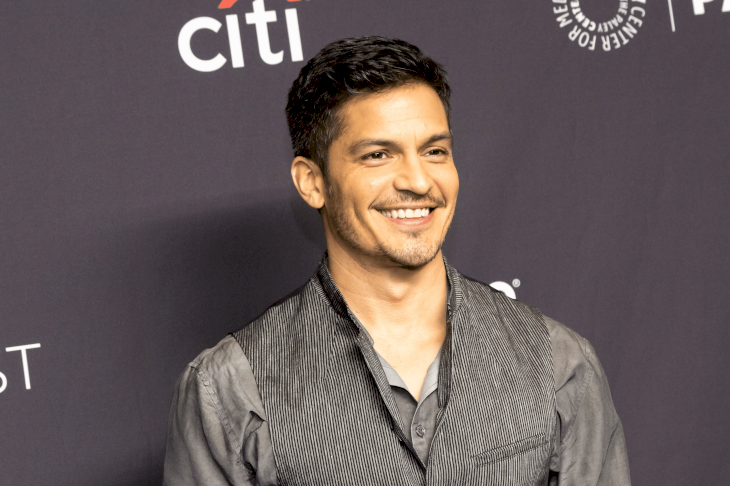 ---
The first thing that drew him to Melendez was the impressive team behind the show. But more than anything, it was the writing. Gonzalez praises writer David Shore for his deft stroke that is neither melodramatic nor heavy-handed. Well, with Shore's credits ranging from Traders, Law & Order and House, M.D., it's no surprise that Gonzalez seized the opportunity.  
---
He first heard about the audition for The Good Doctor in January 2017. According to Gonzalez, pilot seasons are always crazy and actors rarely get enough time to prepare. He's had to audition up to four times a day before and this was no different. But he knew he had to knock it out of the park to secure the role. 
---
Everyone who's anyone was in the room during his first audition. This included the actor and the show's producer, Daniel Dae Kim, who he immediately recognized from Lost and Hawaii Five-0. Sounds like a stressful situation. But while he was nervous, Gonzalez calmed himself with his motto, "no one can do you." And he got the role! 
---
He can't remember much about the audition, just that "it wasn't a lot". It all makes sense when you learn that his first child with his wife, Kelsey Crane (yes, also from The Good Doctor set) was six days old when he had to shoot the pilot! He was ecstatic about the role along with the newest addition to his family. 
---
There's another fun little fact. In real life, most of Gonzalez's family works in medicine! His father and brother are surgeons. His mom on the other hand, works at a Radiology Center. Not only that, his brother even acted as an uncredited medical consultant in an episode of The Good Doctor. Talk about a talented family. 
---
WILL YUN LEE: TRAGEDY STRIKES
Apart from playing Dr. Alex Park, Will Yun Lee is also known for his roles in Altered Carbon, The Wolverine and Hawaii Five-0! Lee moved to Hollywood in 1997 with only $1,000 dollars in the bank - and his dream of acting.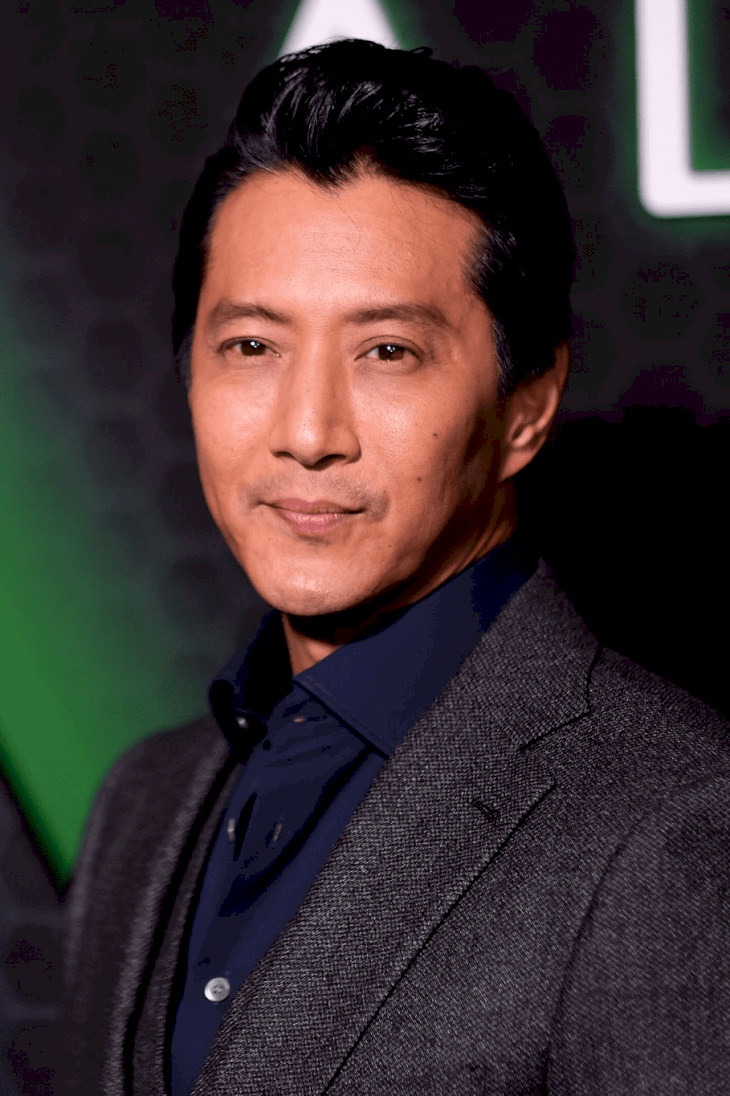 ---
It's Bruce Lee's story that inspired him to pursue acting. As an accomplished martial artist himself, Will Yun Lee went to UC Berkeley on a sports scholarship and majored in ethnic studies, telling CAA Media that his studies: "changed [his] perception of how [he] fits in the world and gave [him] touchpoints for being bold and taking chances." 
---
Clearly being bold and taking risks paid off for him. Much like Gonzalez, Lee had something huge going on in his personal life that overlapped with The Good Doctor casting process. However, while Gonzalez's event was a happy one, the same couldn't be said for Lee and his wife, Jennifer Birmingham (yes, also from The Good Doctor). 
---
Starting in 2017, their then three-year-old son, Cash, suffered a lot. You won't believe the odd timing, though. "We came home in recovery. We turned on the TV and there was an episode [of The Good Doctor]…we started crying because it was about Shaun dealing with this one kid." A few months later, Lee landed a part in the show.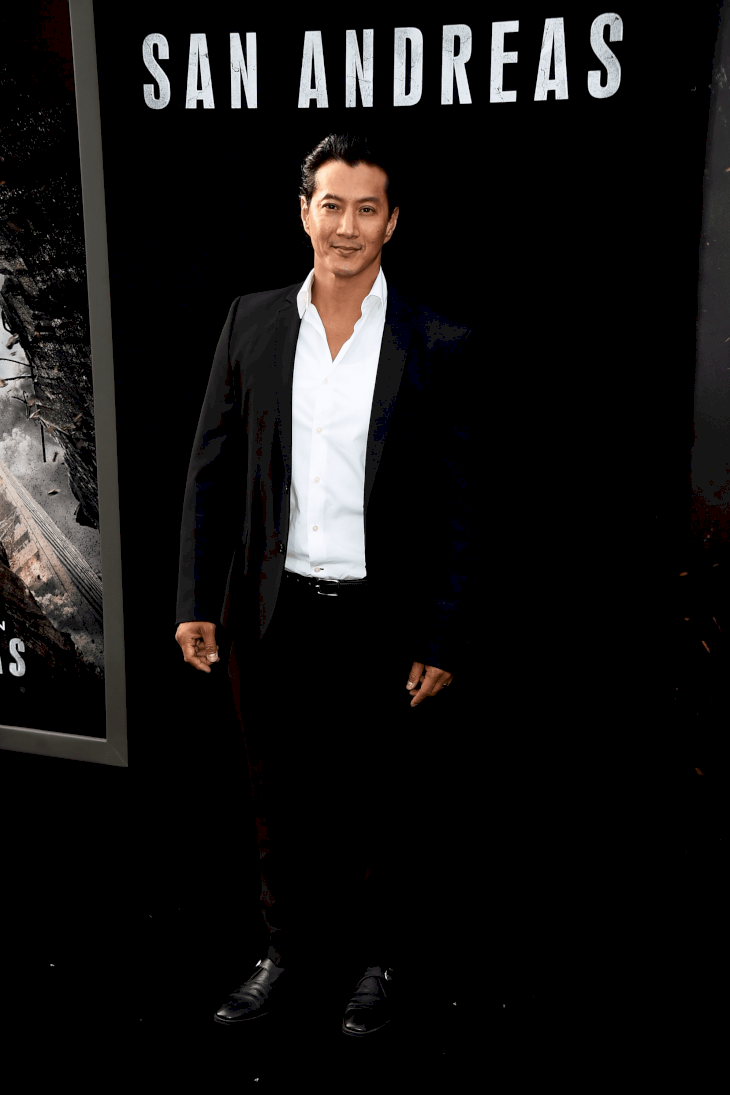 ---
JASIKA NICOLE: A HEAVY BLOW
Have you heard the sad news yet? David Shore officially announced that Dr. Carly Lever will not return in Season 4. According to Express UK, Nicole was stung by this blow and has her own theories about why she's not been asked to return.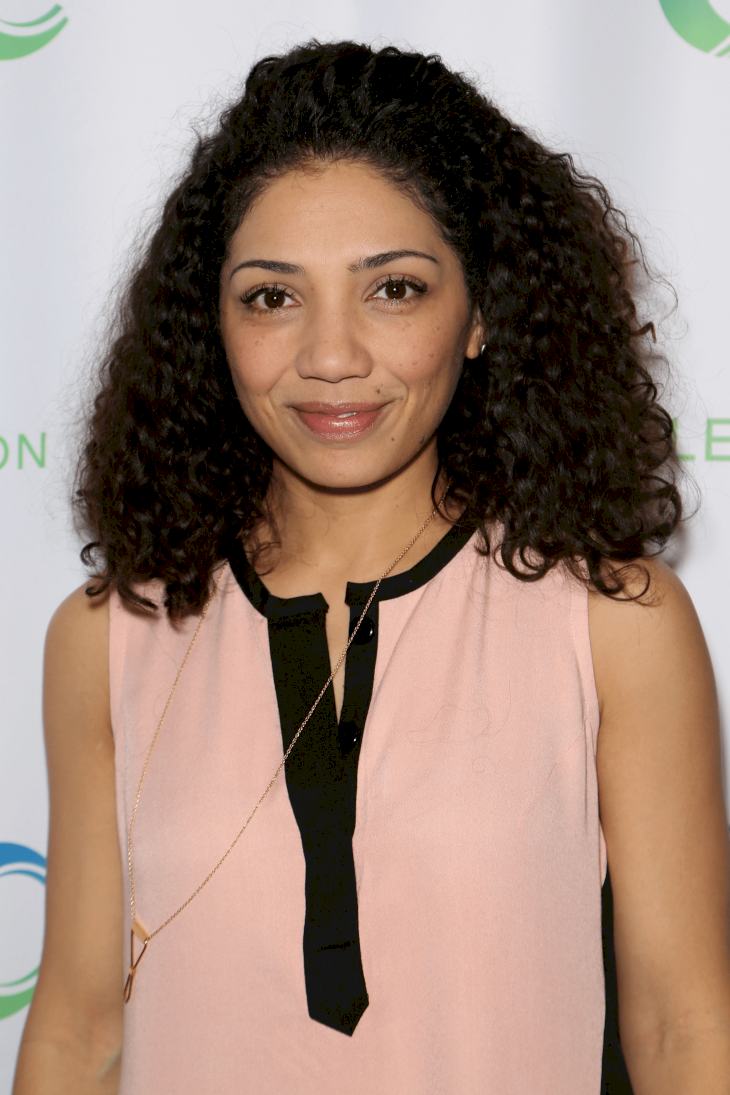 ---
In June this year, she tweeted a reply to an enthusiastic fan: "Unfortunately, I was not asked to return to the show next season." She went on to say that the situation was "very disappointing" and that she feels she was used as a prop to push forward the other white characters' narratives.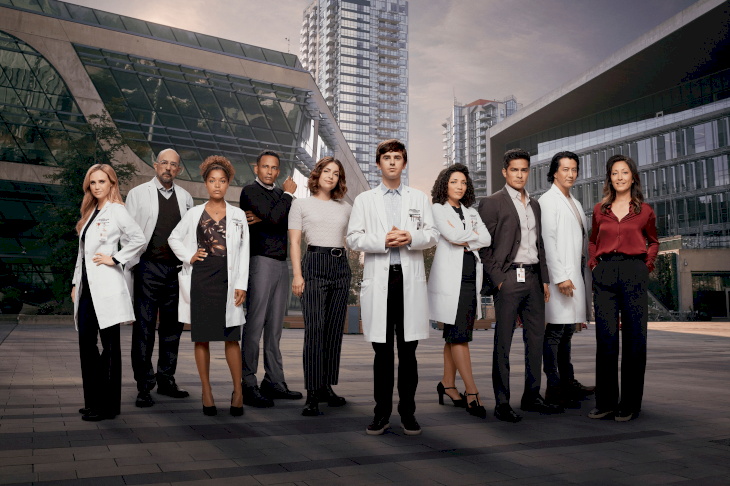 ---
On the other hand, David Shore told TVLine, "I love Jasika, and would love to see her on the show, but it will not be in the same capacity." Well, we're in no position to speculate about these matters and think it's best left there. Dr. Lever was a great addition to the show and she'll surely be missed. 
---
RICHARD SCHIFF: ROMANCE ON-SET
Schiff who portrays Dr. Glassman is also known for his role in The West Wing, during which he also made his editorial debut. Schiff revealed to Deadline that, "I'd never seen [Shore's] House, because I don't watch doctor shows." However, since he had a personal connection to the autistic community, when he saw the script, his interest was piqued!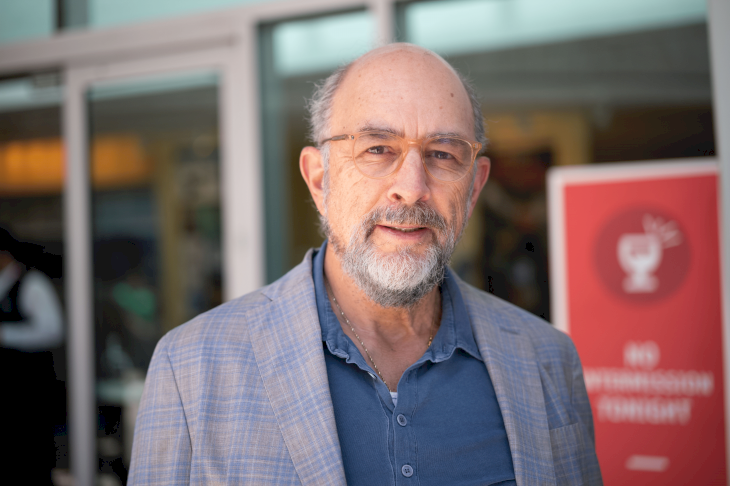 ---
He recalls asking his friend Eli who had worked on The West Wing and House. He asked him about what it's like to work with Shore - and Eli's response hugely affected Schiff's decision. "David's a fantastic guy. Really fun and great to work with. By the way, they really, really love you for this." And the rest was history. 
Remember in season 1, when Dr. Glassman was interested in Debbie? You might be surprised to know that Sheila Kelley, the actress who played Debbie is Schiff's wife! They have been married since 1987. "She originated the entire worldwide industry of pole dancing as fitness. People should look her up." He is still head over heels in love with her.
---
ANTONIA THOMAS: A DOUBLE LIFE
Thomas says she loves playing Dr. Claire Browne because she's a ball of contradictions. In reality, the British actress also somewhat leads a double life. For about two years, her work overlapped! She was in two TV shows at the same time. One was Lovesick, a very British rom-com and the other, The Good Doctor, a very American medical drama. 
---
"I get to flex very, very different skills and that's what keeps me excited about this job. I wouldn't have it any other way", she told Now to Love. While casting for pilot season, you'd think Freddie Highmore would be signed first. But things worked out quite differently. In fact, Thomas got the role before Highmore had even been discussed. 
---
In an interview with Build, Thomas revealed that her audition call came in at the last minute. She was in LA, enjoying some downtime with a girlfriend after a week of auditions. The moment the call came in, she went home and practised. The next morning, she was surprised because she wasn't expecting the producers and the director to be present. 
---
She told Digital Spy her audition included medical jargon too. Being British, she had to prepare it in American English too. "It was quite a lot of work, and I definitely walked in thinking, 'Ugh, this isn't going to go my way.' But it all worked out!" She's clearly a professional, having aced the audition with so little prep time!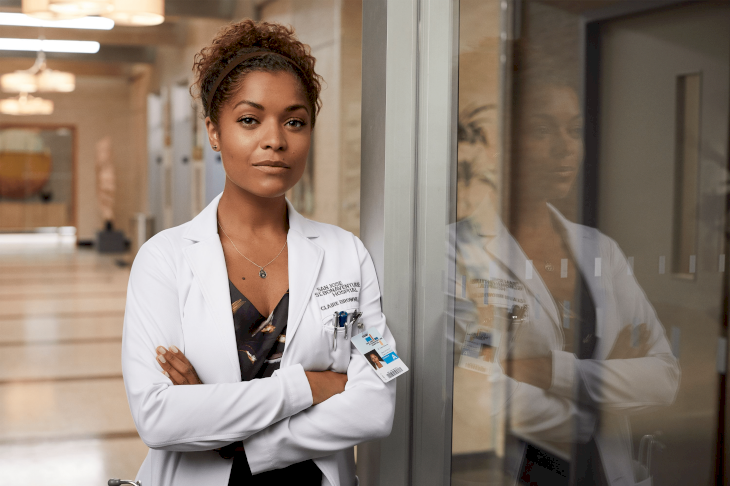 ---
HILL HARPER: BRAINS AND BRAWN
Apart from being Dr. Marcus Andrews, you also know him from his roles in the CSI franchise. Did you know that the actor's Dad was a psychiatrist? His Mom was one of the first African American practicing anaesthesiologists! Wow - another actor whose family hails from a medical background. 
---
We just have to mention - Harper himself has multiple Ivy League degrees and honorary doctorates, ranging from law to public administration. Not just a pretty face, he's also written several books. We couldn't find much about his audition for Dr Andrews - pretty sure it's because they grabbed him with both hands when they saw him!