Dolly Parton: A Timeline Of Her Fashion & Hair
Having been crowned the Queen of Country, Dolly Parton is iconic. Being best known for her amazing songwriting skills and her emotional songs, she is also famous for the persona she created for herself. Dressed in tassels, glitter, revealing necklines, and, more importantly, a wig, Dolly Parton's style has become a recognizable brand. But what is the story behind it?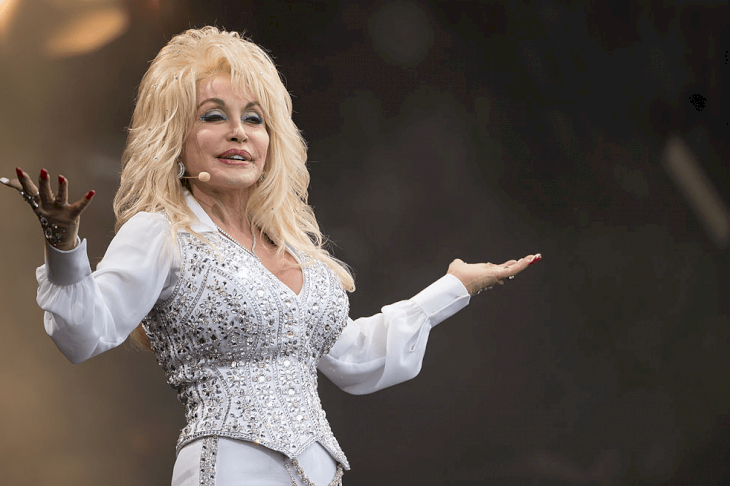 ---
DOLLY PARTON: A LEGEND
Not only is Dolly Parton a very talented artist, but she is also often praised for her honesty and caring nature. Being an individual who has used her voice to bring awareness to many issues and help those in need, Dolly Parton is still, at the age of 74, as relevant as she was in the '70s.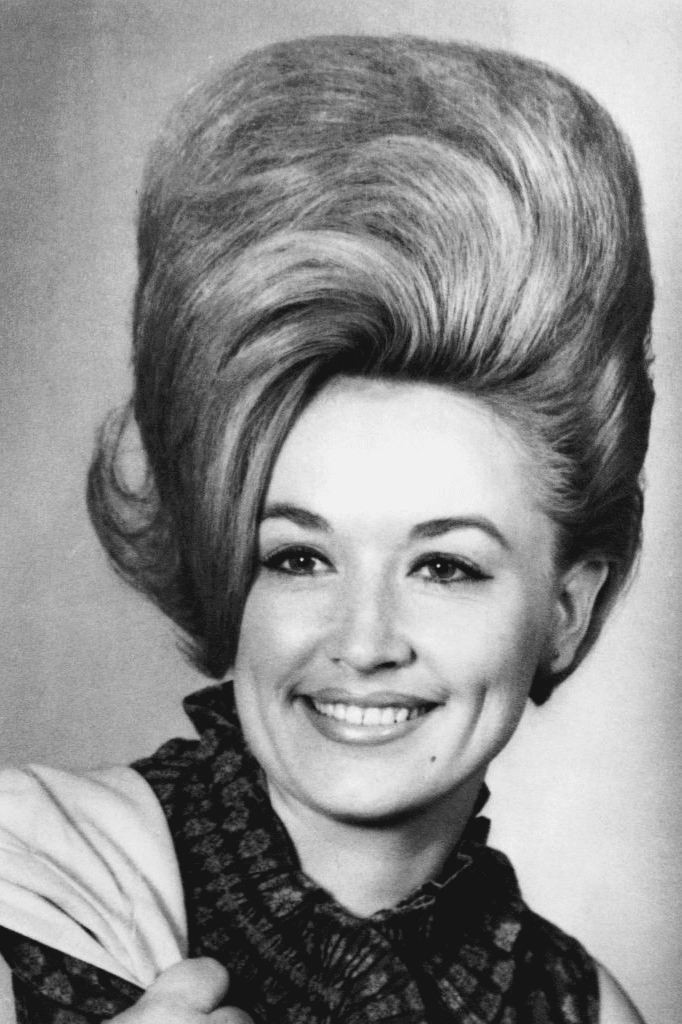 With a career spanning over five decades, Parton is one of the most-honored woman country performers of all time, counting with dozens of Gold Record, Platinum Record, or Multi-Platinum Record titles, as well as with nine Grammy Awards. As if that wasn't enough, she was inducted to sixteen different Halls of Fame and was recognized by the Guinness World Records.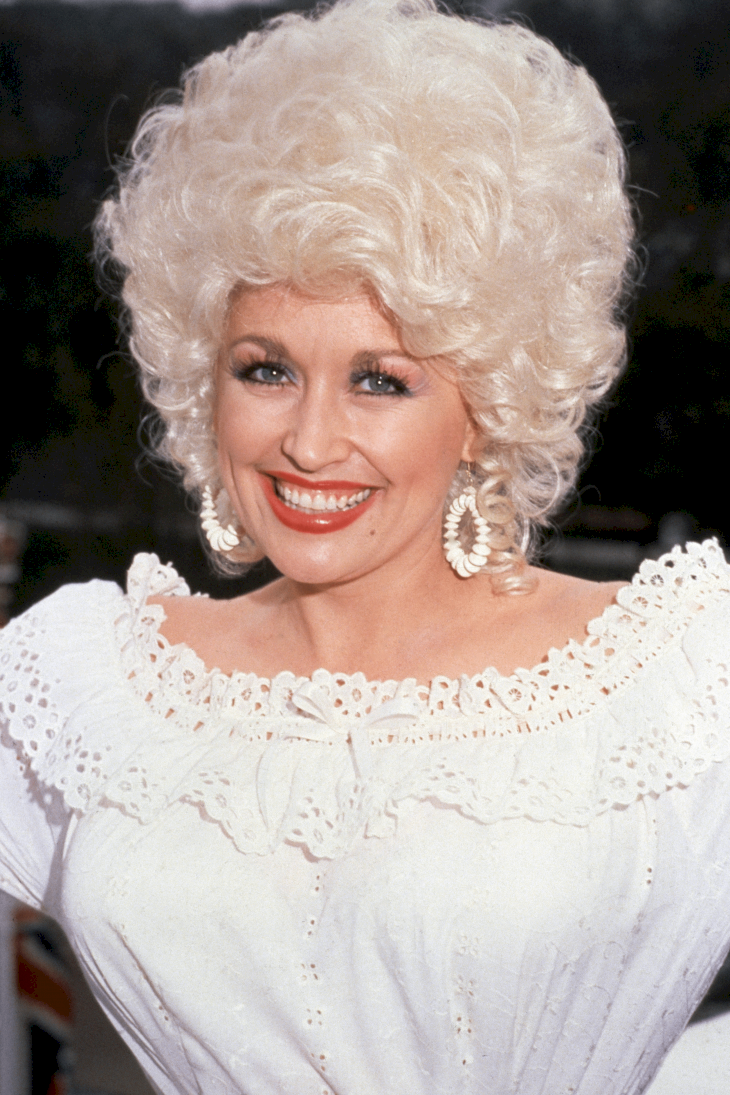 ---
THE COUNTRY QUEEN IS ALSO THE QUEEN OF HER OWN FASHION STYLE
Being probably one of the most recognizable women in the world, Dolly Parton's style has evolved throughout the years, however, her larger-than-life hair and her bedazzled clothes have remained the two basics she always goes back to. But what made Dolly become a doll herself?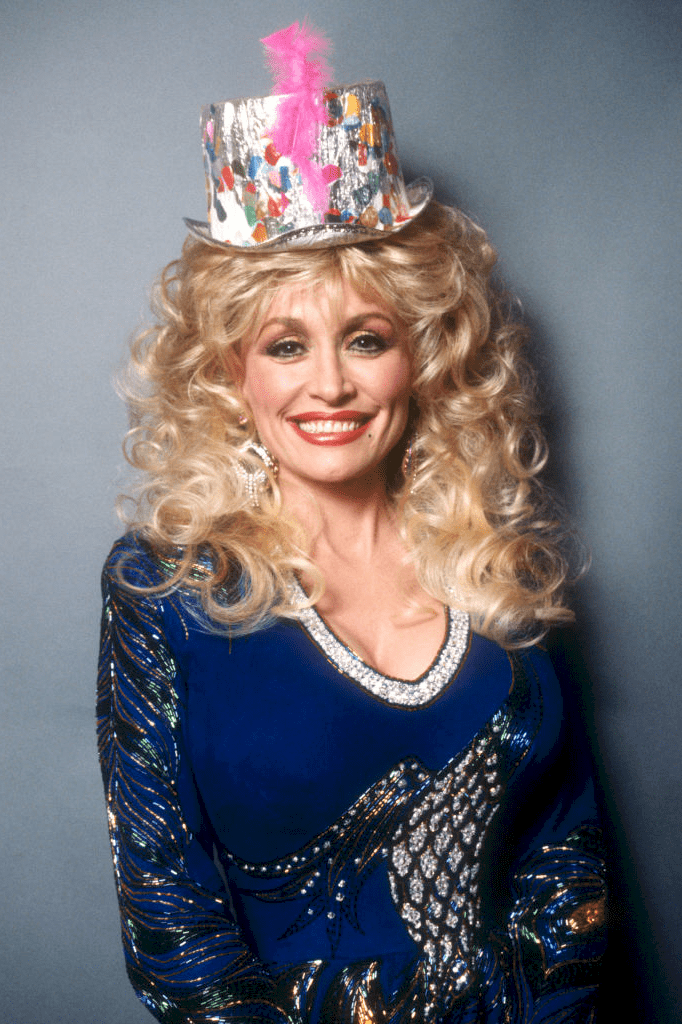 One of the times she was asked who she looks like, Dolly Parton's immediate response what "Well, a clown?" However, she did open up about the real story of how she got inspired to look at how she looks, and you may not be expecting who her fashion idol and muse was.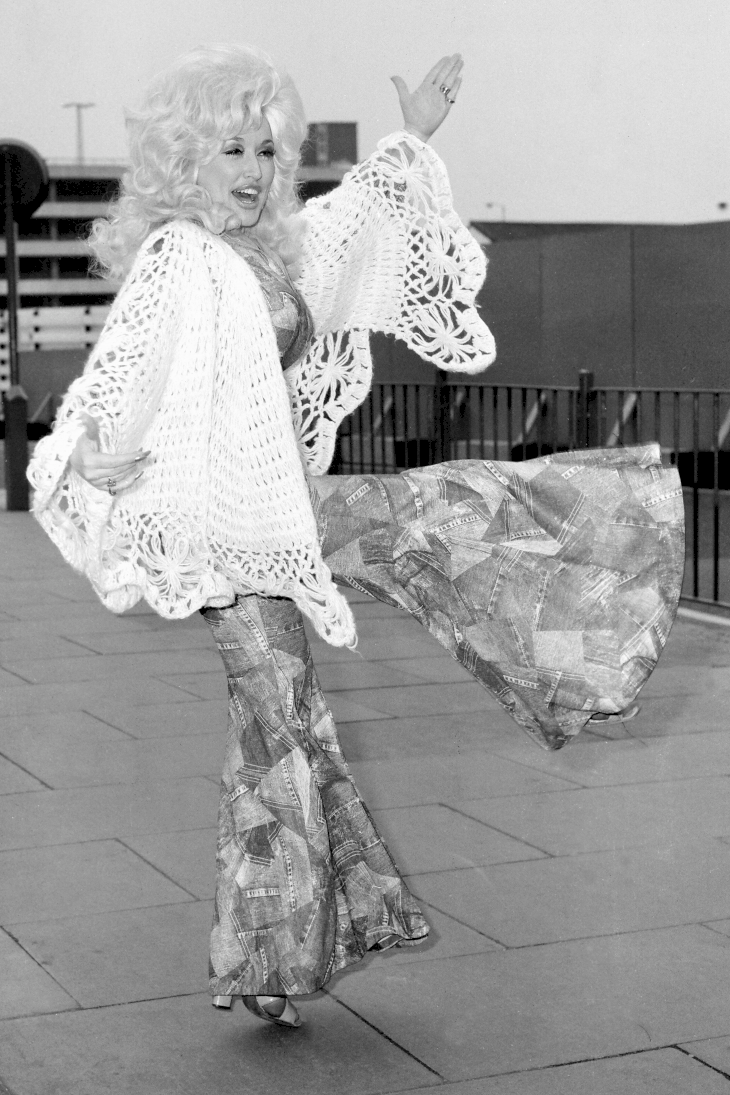 ---
A STYLE MUSE NOT MANY EXPECT
Parton later explained that there was a lady in her hometown who used to be called "the town tramp". According to the singer, there was a lady that used to walk up and down the streets with massive hair and a full face of make-up, paired with heels, who she thought to be beautiful.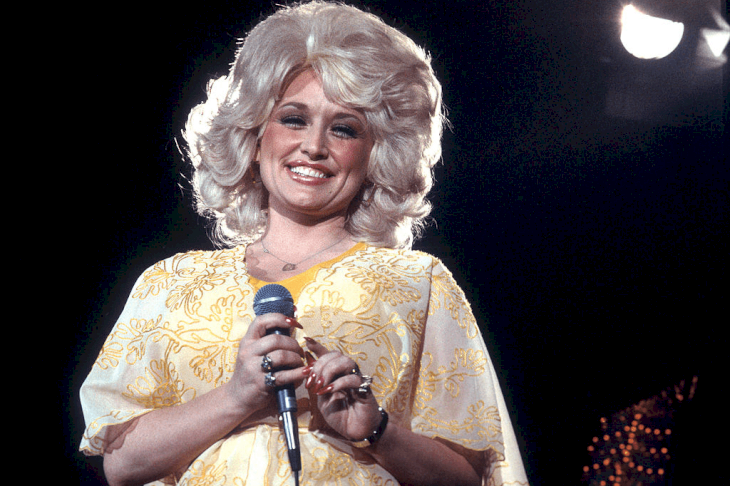 Dolly realized right there and then that this is who she wanted to be like when she grew up, and according to her that is exactly what she did when she became a singer. She did stick to her guns about this, she still, to this day, shows up looking amazing, with her big hair and her perfect make-up.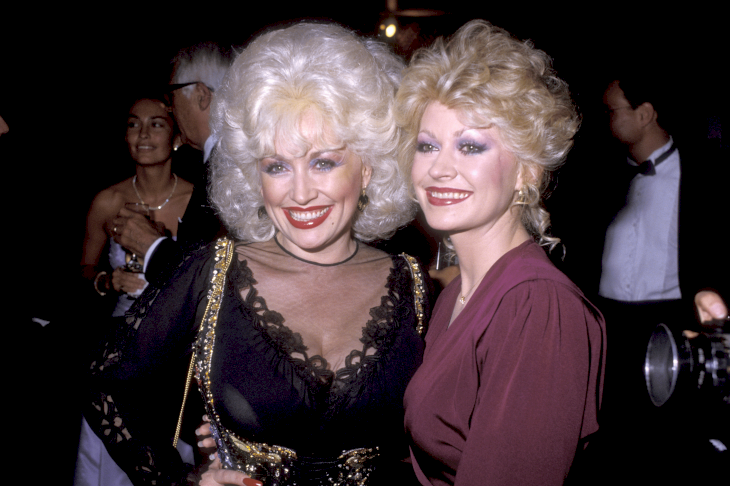 ---
A STYLE AS A BRAND AND AS PART OF HERSELF
Unfortunately, not everyone is a fan of Dolly Parton's dolled-up look, and one of her close friends, Chet Atkins, has even tried to convince her to change the way she presents herself in order for her to be taken more seriously. For those of you who are fans of Parton, you can guess that was a mistake on Atkins' part.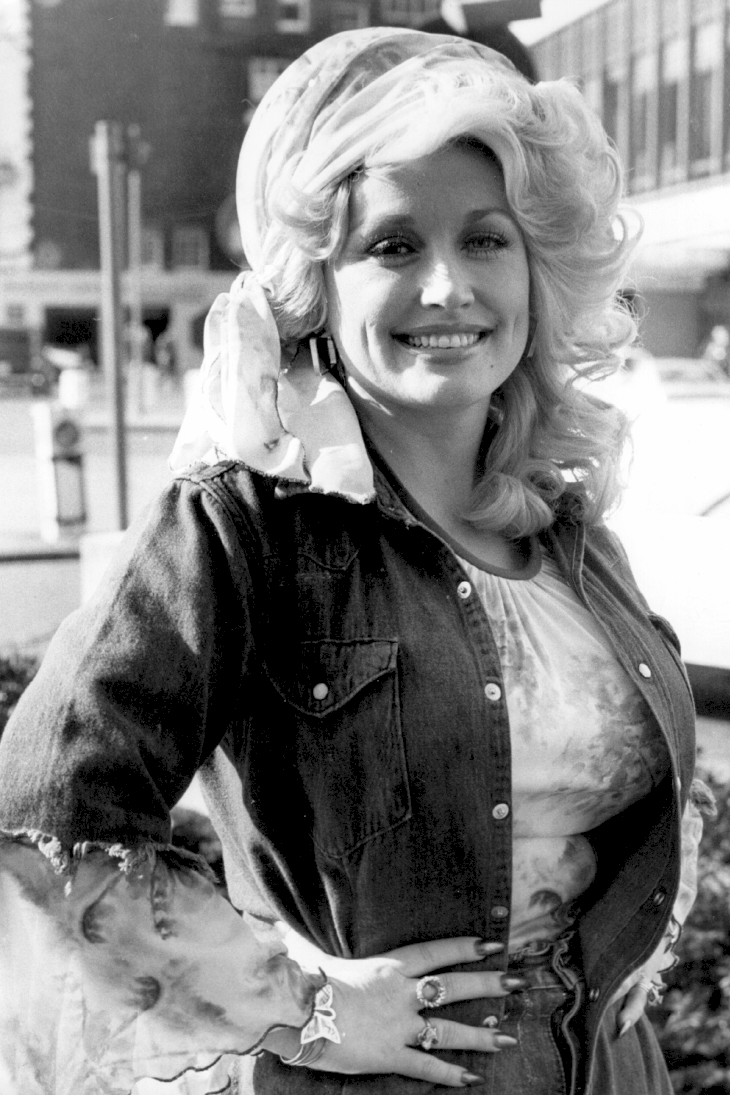 "I can't separate the two. This is who I am,'" Dolly told Atkins. She explained that she didn't want to water her look down and that what was more important was her work, not her looks. She was candid about her interest in looking the way that made her feel happy and comfortable, rather than looking like everyone else.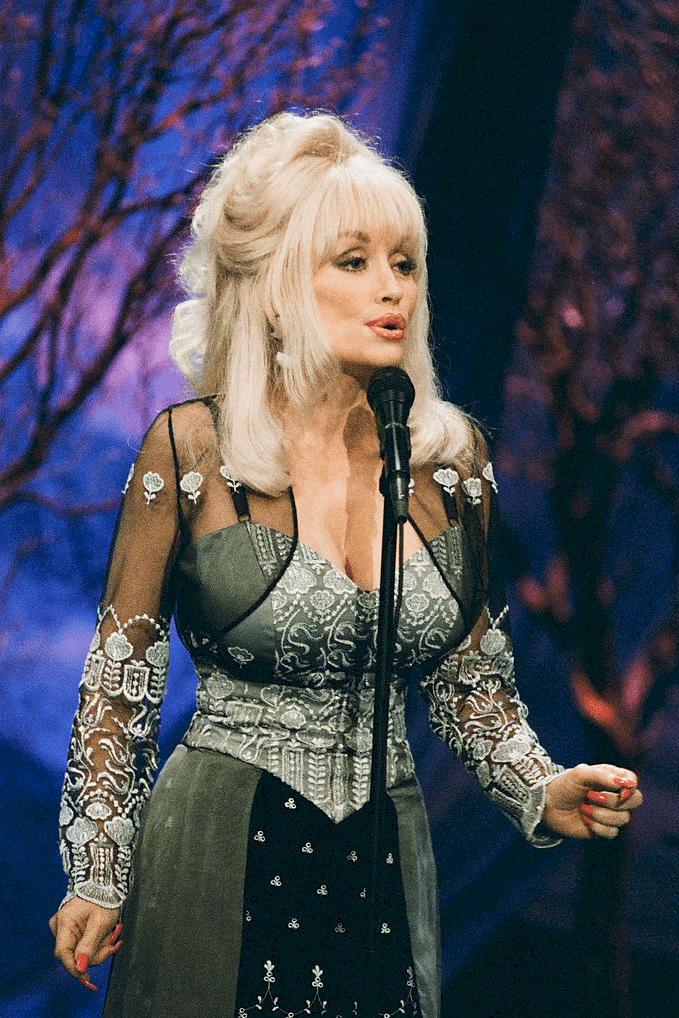 ---
WHAT HAVE THE CRITICS HAD TO SAY ABOUT DOLLY'S STYLE?
Since the beginning of her career, Dolly Parton had to deal with the comments of people who would call her a "dumb blonde", however, she would never take it personally. In fact, Parton has once said that she didn't take these comments in an offensive way, especially because she knew she wasn't blonde and, more importantly, not dumb.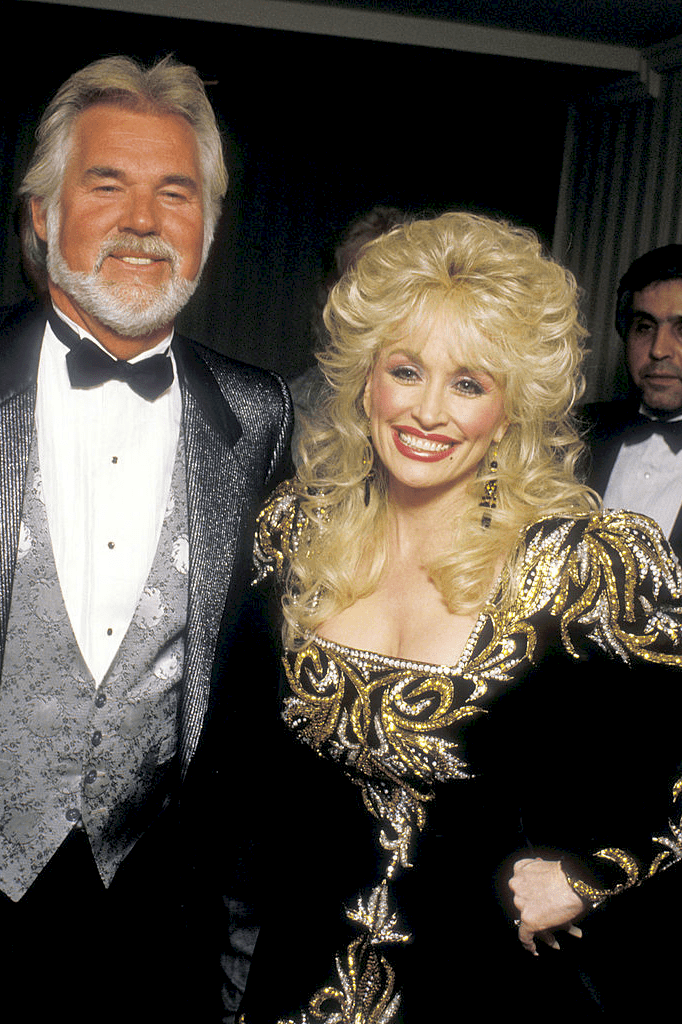 Nevertheless, looking the way she looks, there have been several people throughout the decades calling her out or making less than nice comments about her fashion choices. The good thing is that on top of being a star, Dolly Parton is also very sure of herself and confident about herself, so of course, she always had something to say.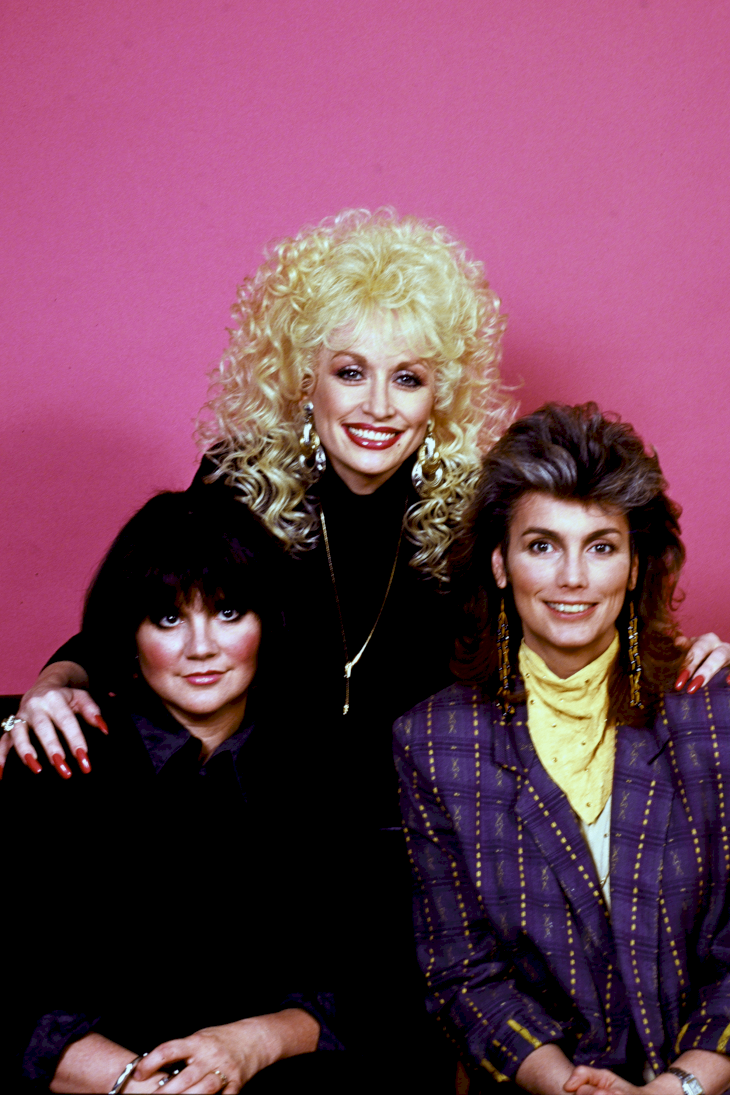 ---
HER RESPONSE? ICONIC!
During an interview with Billboard, Dolly Parton mentioned that she had to go against the grain and the opinions of others to be able to just be herself, admitting that she truly believes that everyone should be able to enjoy who they are and the way they look, without having to deal with negative comments from others.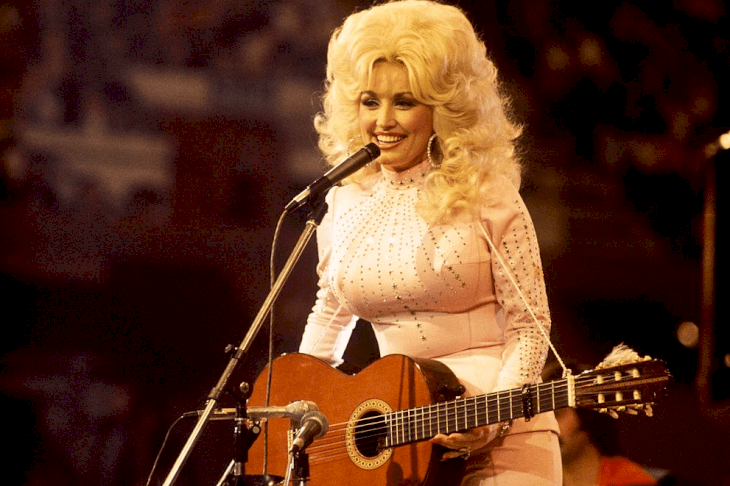 In another interview with Elle, Parton said that her main characteristics are "flashy" and "flamboyant", concluding that she was glad she was born a girl but, if she wasn't, it wouldn't be a problem as she could have just been a drag queen instead. Parton has always been confident about her artificial look, which complements her real self.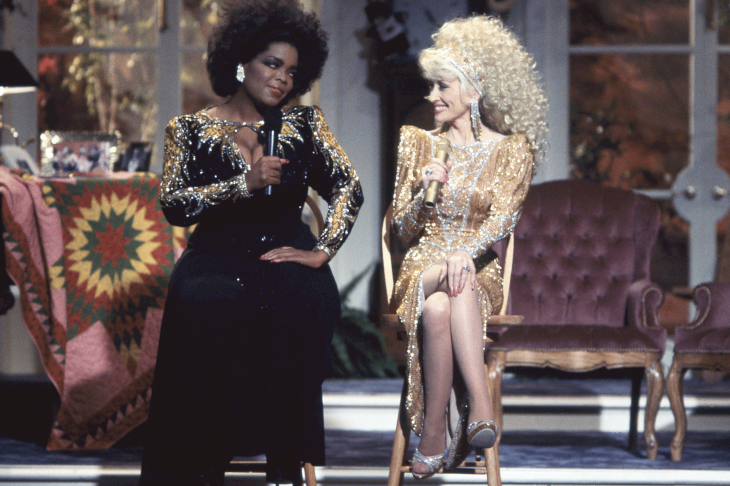 ---
THE EVOLUTION OF DOLLY PARTON'S FASHION
While she started her career looking like any other country singer but with a more candid fling to it, Parton's fashion style kept evolving throughout the years. The hair kept getting bigger, the clothes tighter, and the outfits more bedazzled with rhinestones and tassels.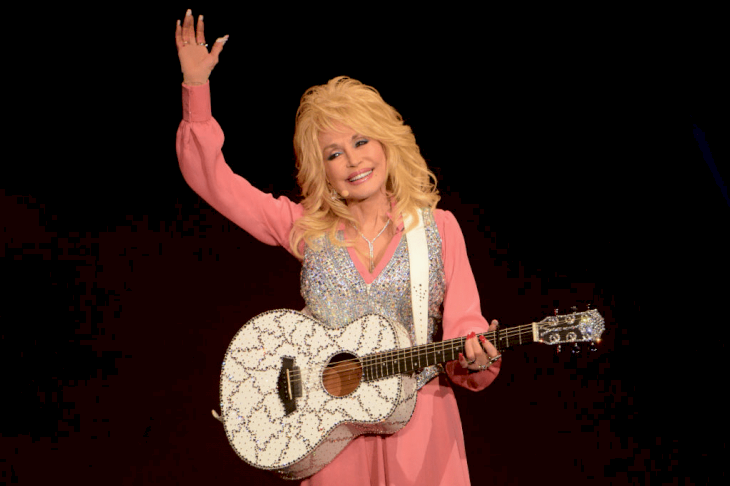 What never changed was her beautiful personality and outlook on life, love, work, and people in general. Whenever she is asked about the way she looks, Parton always has a funny remark to say, but also always completes it with some type of candid comment about loving the way she looks.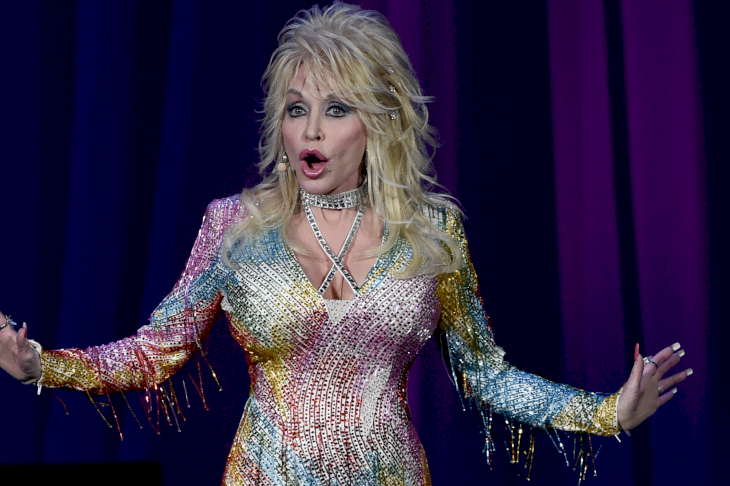 ---
1974: THE BEGINNING
In 1974, Dolly Parton's "Jolene" became a national hit, and she was catapulted to stardom. Along with that, she would become one of the most iconic country singers, not only because of her voice but because of her looks. Here we can see her rocking a bedazzled black outfit with her well-known blond wig.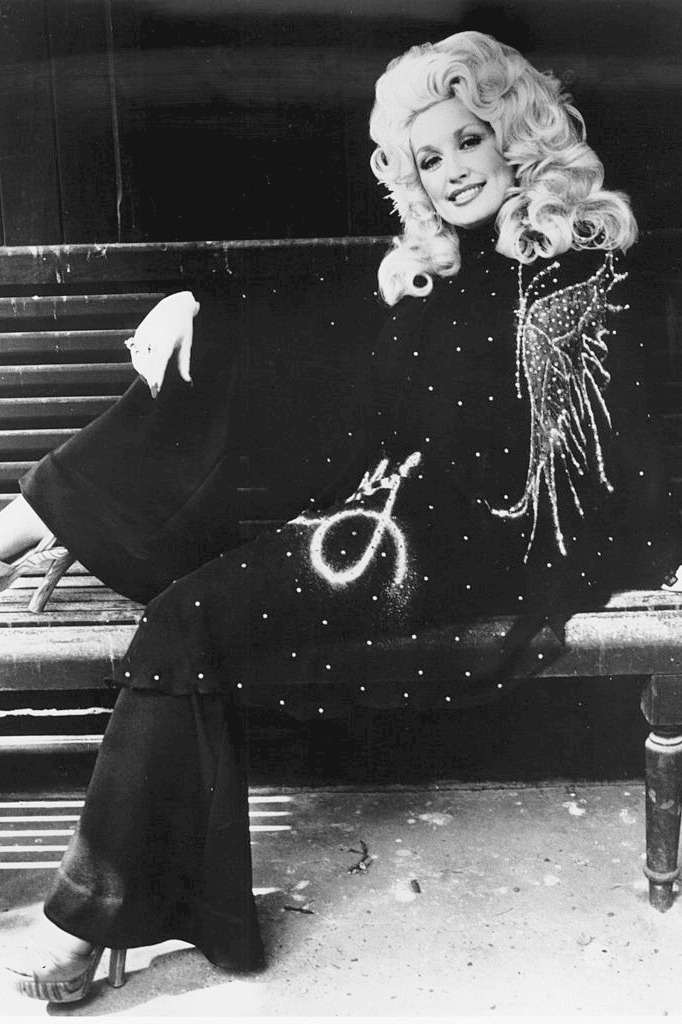 ---
1975: THE GIRL NEXT DOOR
Embracing her country looks (and hat), Dolly gave us the "girl next door" style for several years, and here we can see a picture of her sporting a polka dot shirt with her cowgirl hat and jeans. We can even bet that she is wearing some cowgirl boots to go along with it!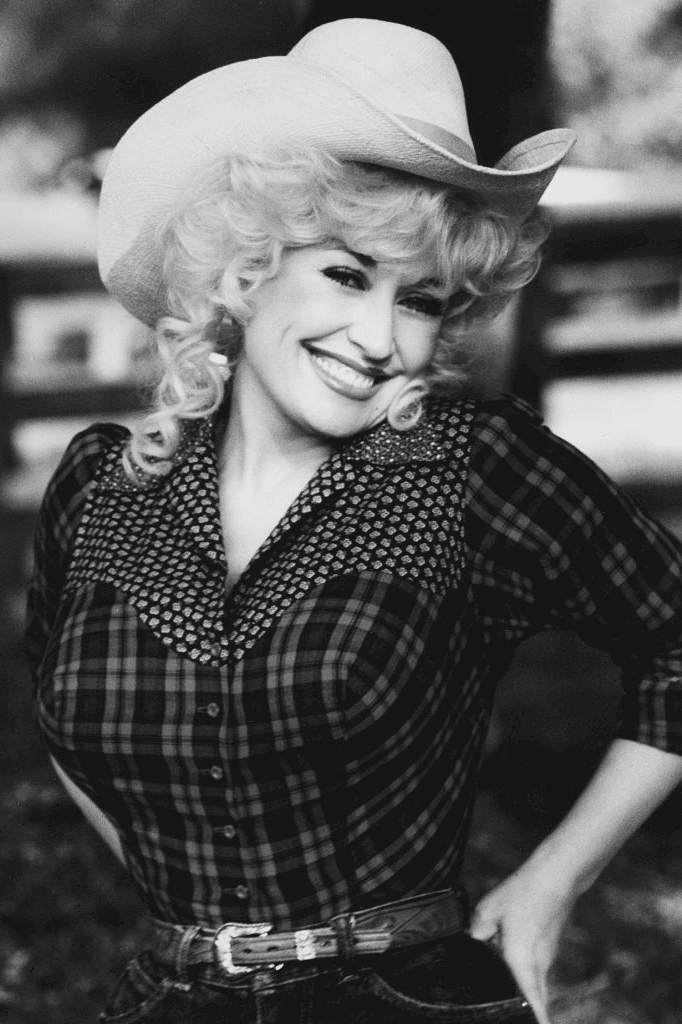 ---
1977: A MORE FEMININE LOOK
Invited for the American Music Awards back in 1977 with her first nomination for Best Country Female in this competition, Dolly Parton was seen with a more feminine and gentle outfit, even though it was still paired with a tassel jacket - you can take the girl out of the country but you can't take the country out of the girl!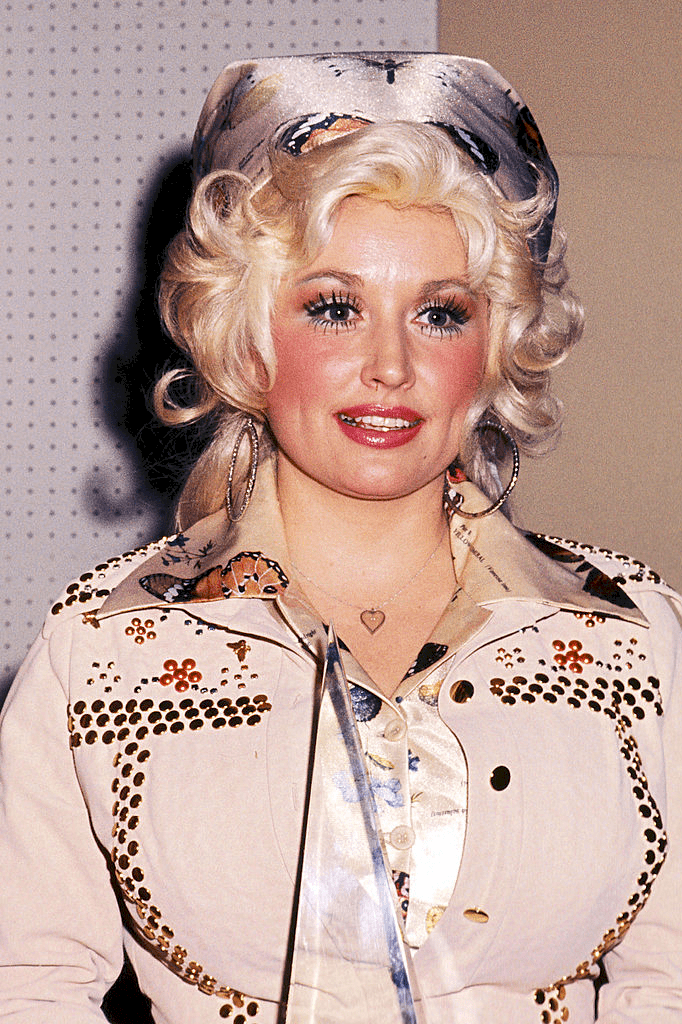 ---
1978: THE FLOWER QUEEN
Parton kept on trying to have her feminine looks and curves as the centerpiece of her style. With a skintight green jumpsuit with flowy sleeves and filled with colorful flowers, the singer looked like she was just out of a fairy party. This was also the year she appeared on the cover of Playboy magazine!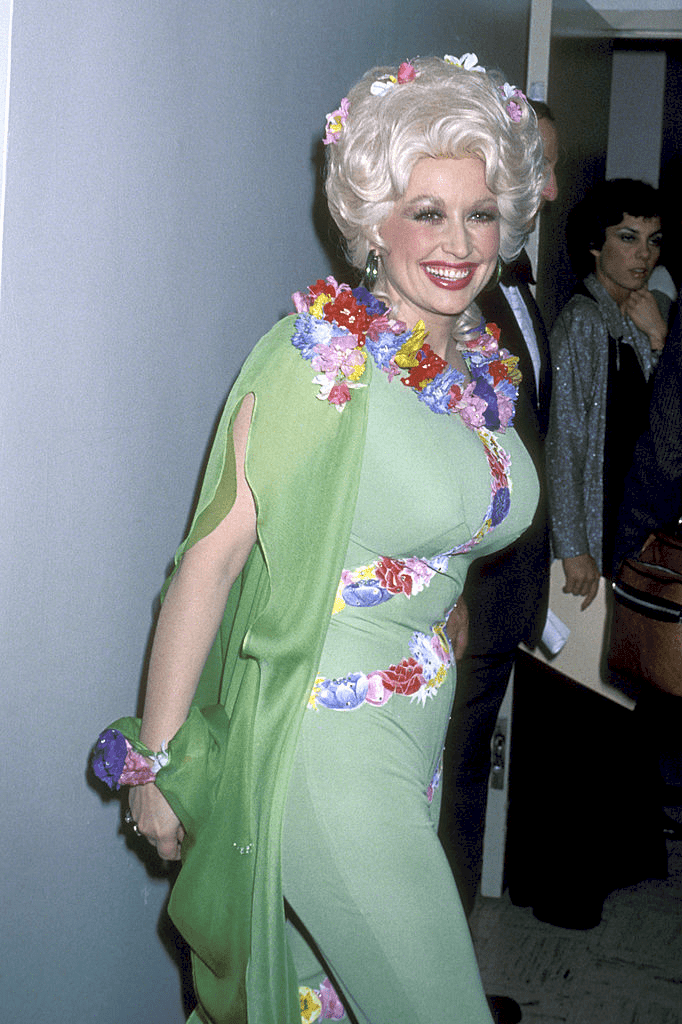 ---
1979: AN UNUSUAL COLOR
For those of you that are big fans of Dolly, you may have noticed that she tends to stick to black or white outfits, however, in 1979 the singer decided to take a leap and pick a bright yellow outfit with Spanish-influences. During this year, the singer received the Proclamation of the city of Los Angeles.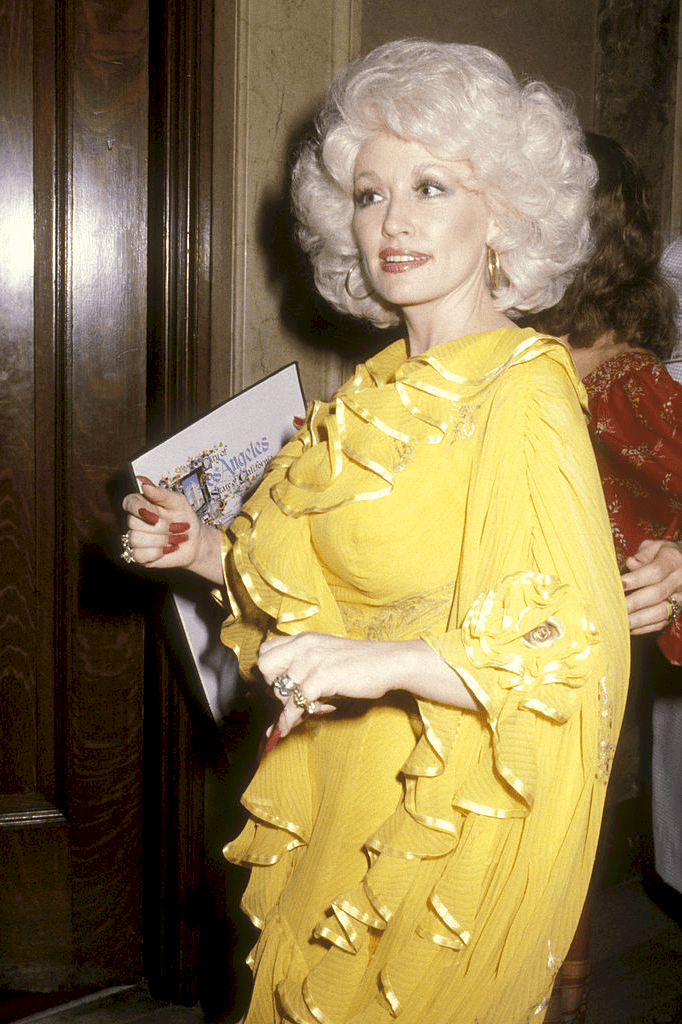 ---
1980: NINE TO FIVE
While she is best known as a singer, Dolly Parton took part in several movies and made a name for herself in the film industry. In 1980, the movie "9 to 5" which counted as one of her most popular songs was released, and Dolly could be seen in a dreamy pink dress covered with white delicate lace.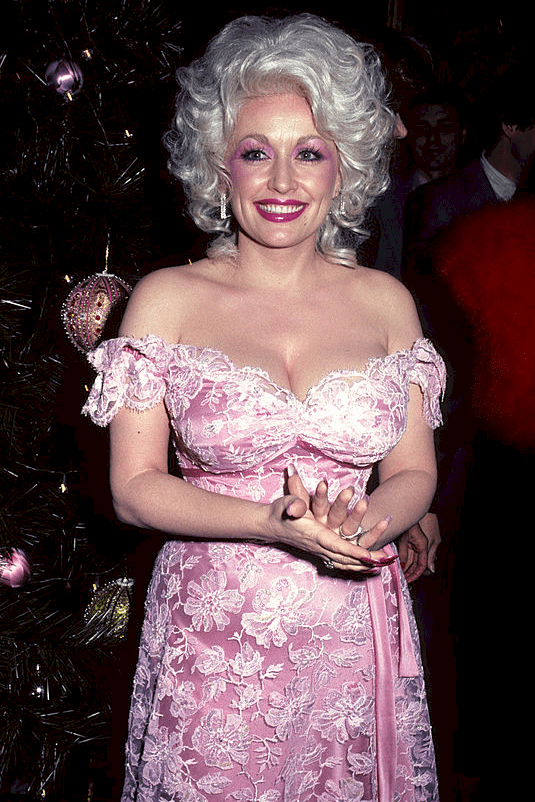 ---
1983: THE LONDON PERFORMANCE
Is there anything that screams "Dolly Parton" more than golden tassels? What about a full gown covered in glistening golden trinkets? That is what the singer decided to wear to a performance at The Dominion Theatre in London, where she enchanted whoever gazed upon her.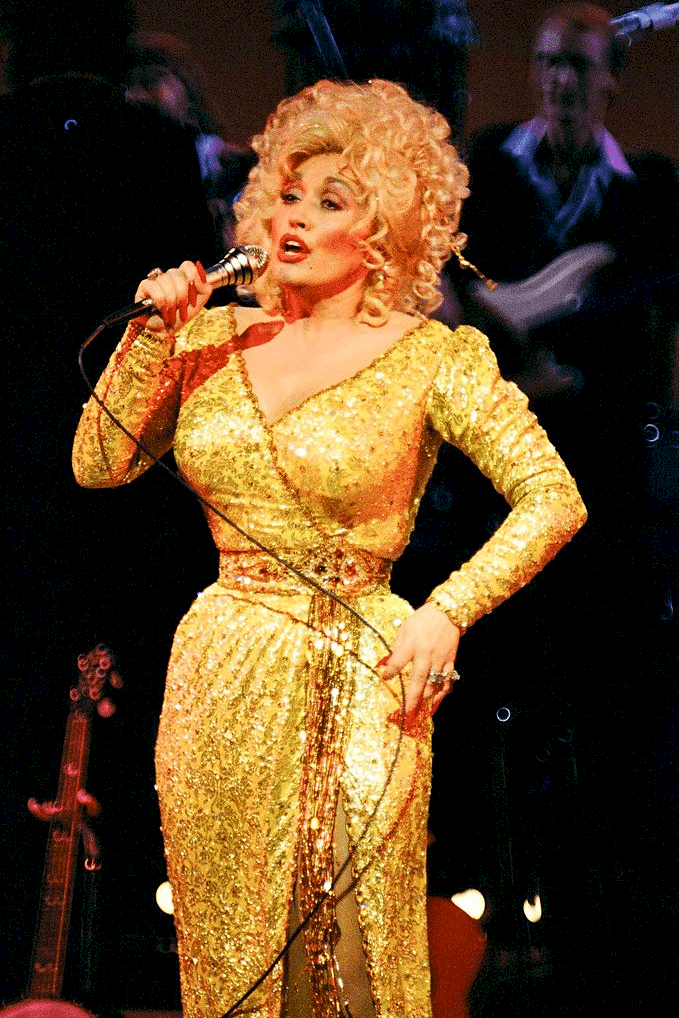 ---
1987: THE LEOPARD
Being unafraid of following the trends in her own way, Dolly Parton stunned the viewers of the television series "Dolly" when she walked into the scene with a leopard outfit and matching headband. With a wig that followed the hair trend in the '80s, she looked incredible!
---
1988: CASUAL DOLLY
While she has spent decades giving us fancy and intricate outfits, Dolly Parton can also be casual. Over the years she has shown that while she doesn't need to be in her show-girl outfits all the time, she will still keep true to her country fashion.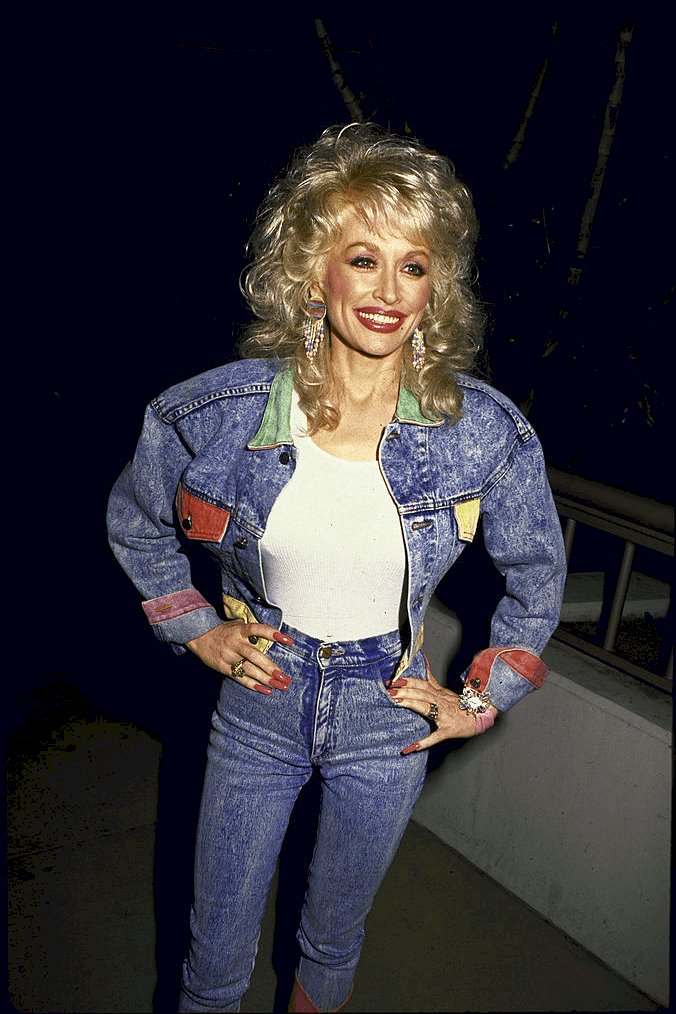 ---
1989: GIVING A BREAK TO THE TASSELS
During a certain period of her career, especially in the late 80s, Dolly Parton started using more casual and comfortable clothes, as opposed to the skintight dresses she had gotten the fans used to. Here we can see a portrait where the centerpiece is her incredible wig, paired with a simple jumper.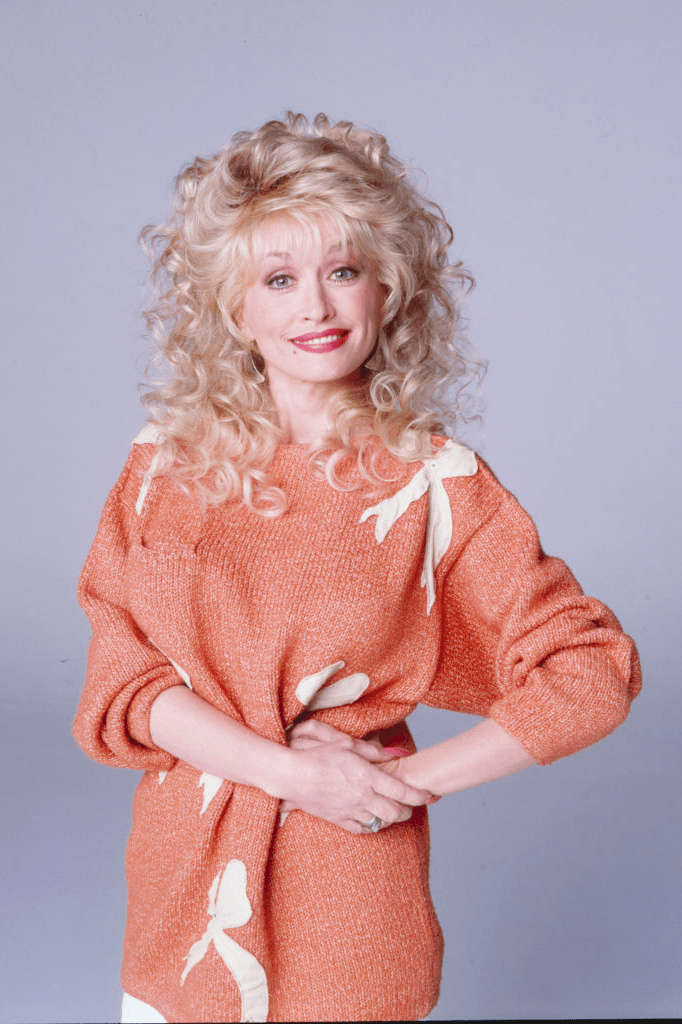 ---
1990: THE COMEBACK OF THE TASSELS
Nevertheless, the casual looks didn't last long, and soon enough the 90s brought us the shinning Dolly that we love so much. During an appearance at the Tonight Show, Dolly wore once again her beautifully worked outfits, covered in shiny materials, and paired with her long red nails and bigger-than-life wig.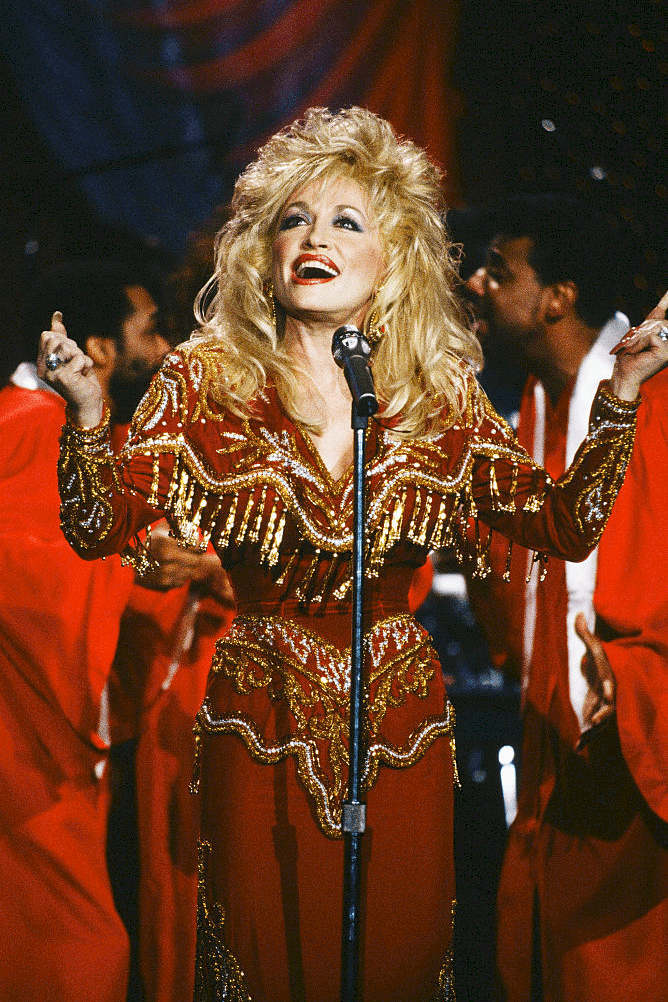 ---
1992: CHRISTMAS WONDERLAND
Throughout the years we have been blessed with several Christmas albums where Dolly sings songs of joy that warm up our homes. In 1992, she decided to do a photoshoot where she used Christmas as her inspiration, with a white outfit covered in silver tassels that remind us of snow, along with the puff shoulders.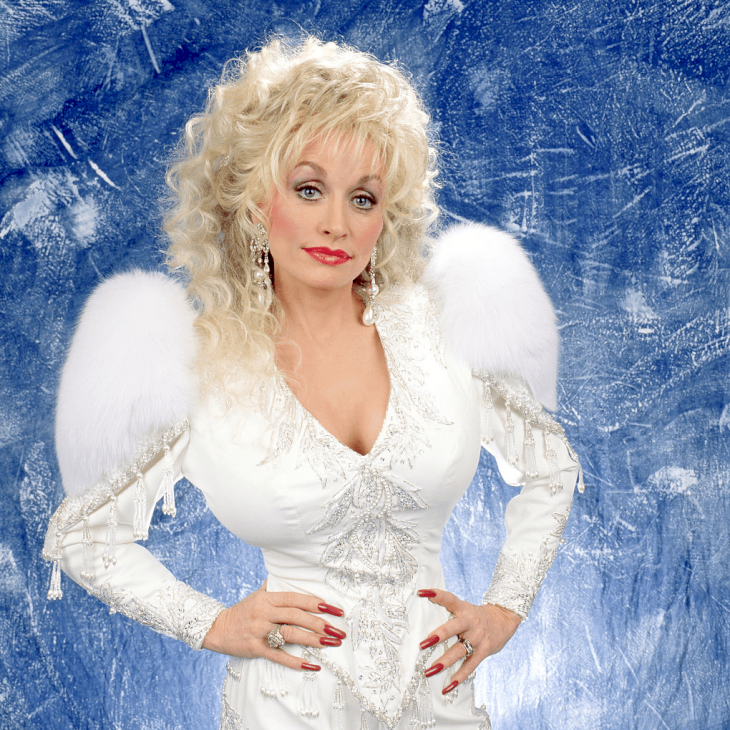 ---
1995: THE '60S NEVER ENDED
While the "9 to 5" singer has admitted herself she would never stoop as low as being fashionable, she does enjoy some thematic clothes, as seen above. During a performance in 1995, Dolly showed up with a full-on 60s look, complete with the floral patterns, the teased hair, and the matching headband!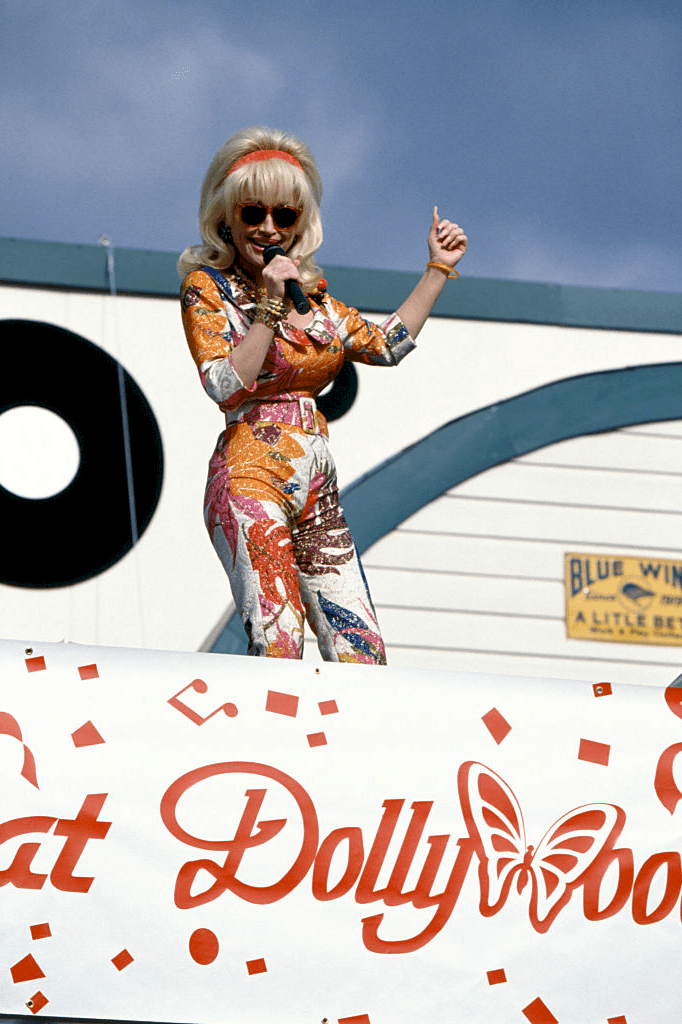 ---
1998: KEEPING UP WITH THE TIMES
With the millennium coming to an end, fashion across the world started to look more galactic and many clothes were made to resemble something extraterrestrials would wear. That is precisely what Dolly Parton was wearing at an episode of the Tonight Show in 1998.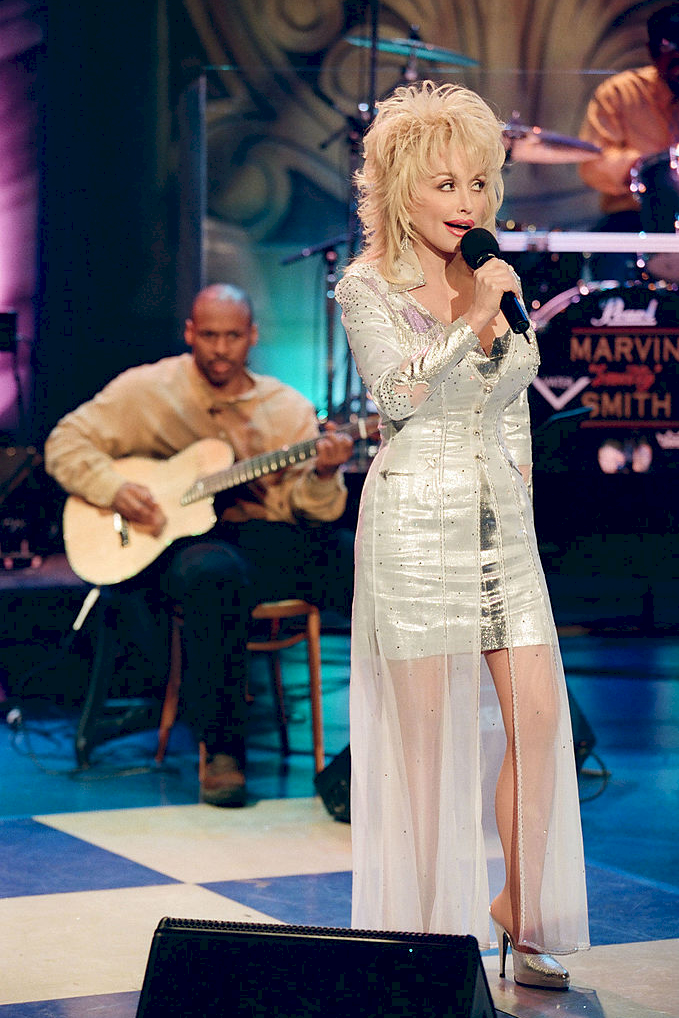 ---
1999: A CHANGE IN THE HAIR
Known for her curly blond wigs that she has been using for decades, there was a time in the late 90s that Dolly Parton started changing her hairdo. While she has admitted that she has dozens of curly wigs and that those are her favorite, sometimes she would be seen with straight hair.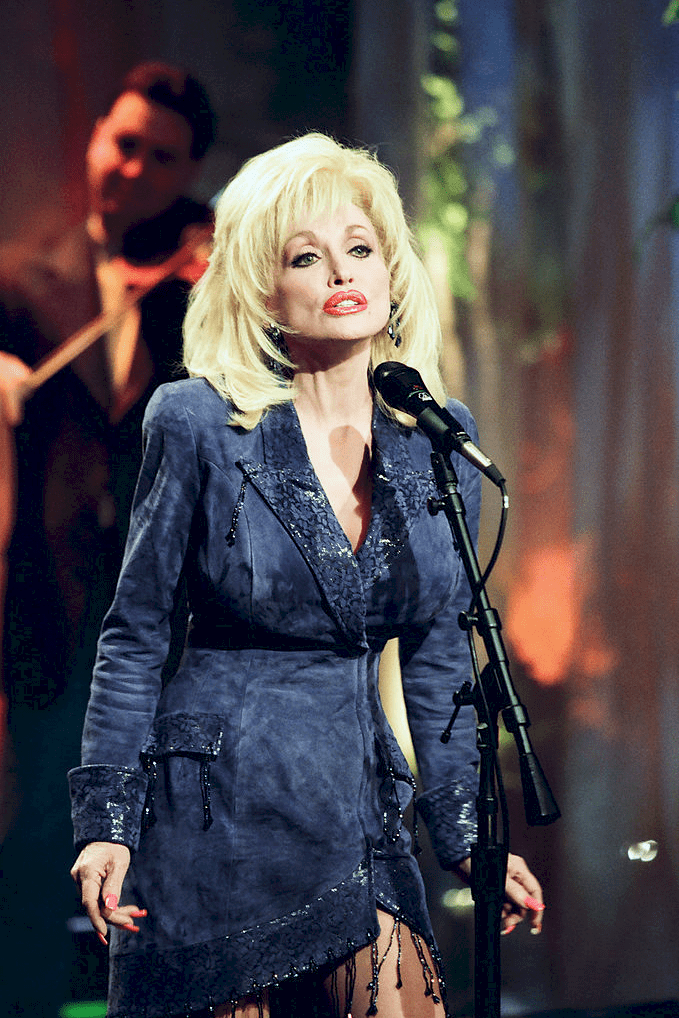 ---
2001: BACK TO BASICS
While Dolly Parton is not afraid of experimenting with new types of clothing, as long as they still represent who she is as an artist, she does tend to return to the outfits she feels comfortable with. The tight small dresses that showcase her curves with some rhinestones and flowing fabric details are some of her go-to looks.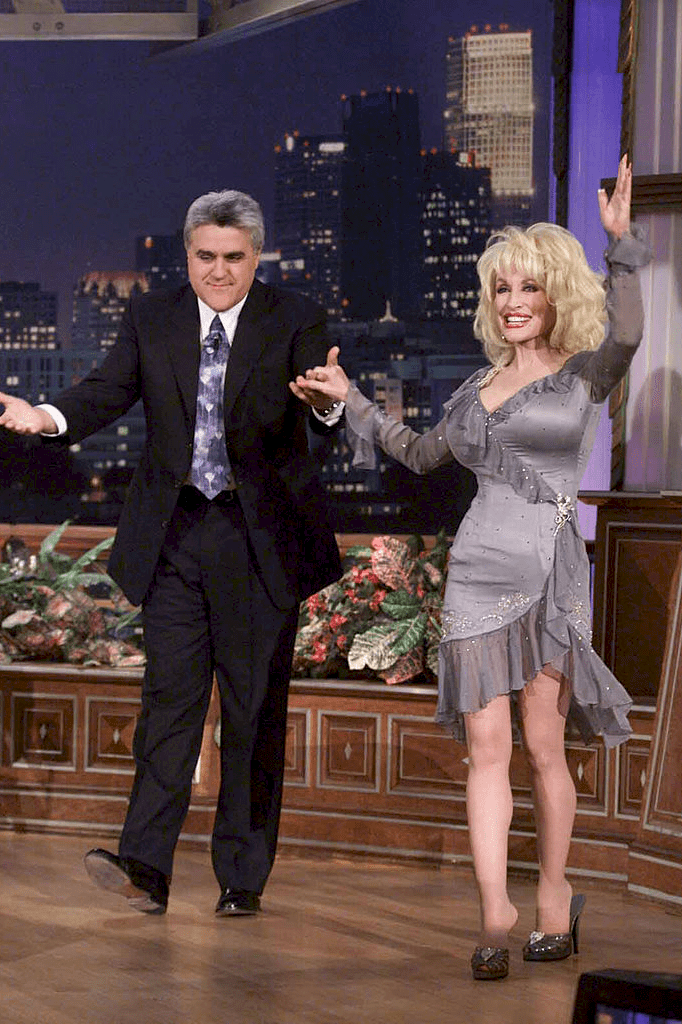 ---
2002: BRITNEY SPEARS GOES TO OKTOBERFEST
At the beginning of the 2000s, it was common to see different types of styles emerging among celebrities, some of them were great, some not so much. In this picture from 2002, we can see Dolly wearing a wig that resembles the hair of early video clips from Britney Spears, along with a dress following German traditional style.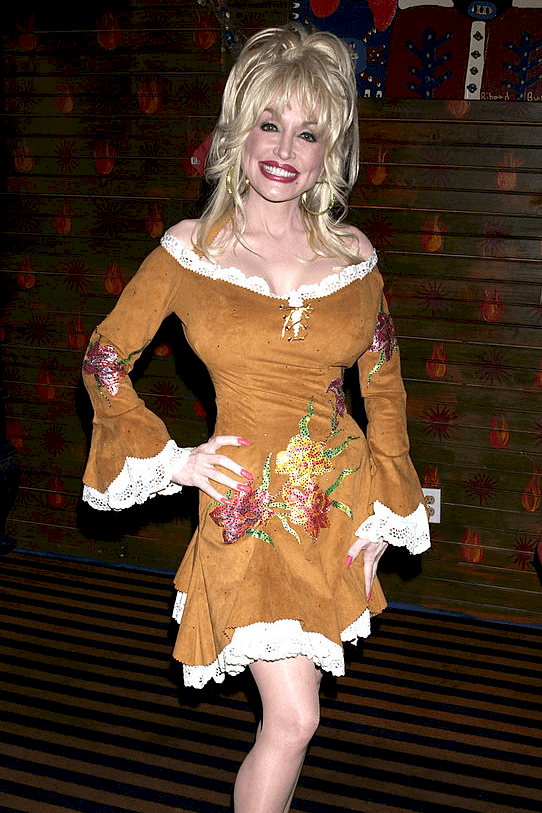 ---
2003: THE STARS AND TASSELS
Returning to her original looks is something that Dolly tends to do, but always with a modern twist. We have seen her before with white dresses and silver rhinestones and tassels, however, in this picture we can see the use of different fabrics that complement the overall look.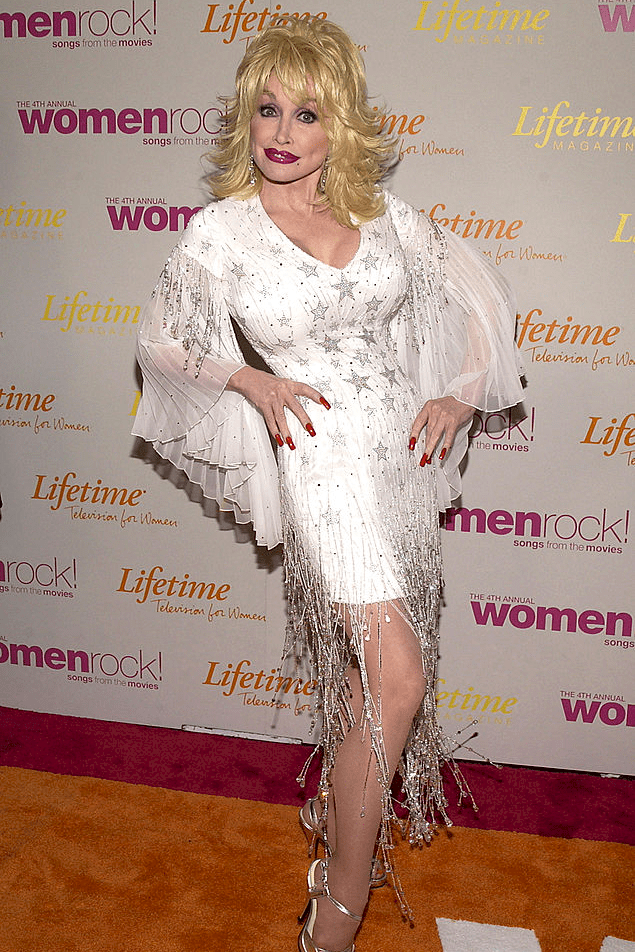 ---
2006: A CLASSY LADY
Even though many people don't understand the fashion sense of Dolly Parton, she is someone who is versatile while remaining true to her brand. In this picture, we can see her in the wonderful gown she wore for the 78th Annual Academy Awards, where she was a nominee.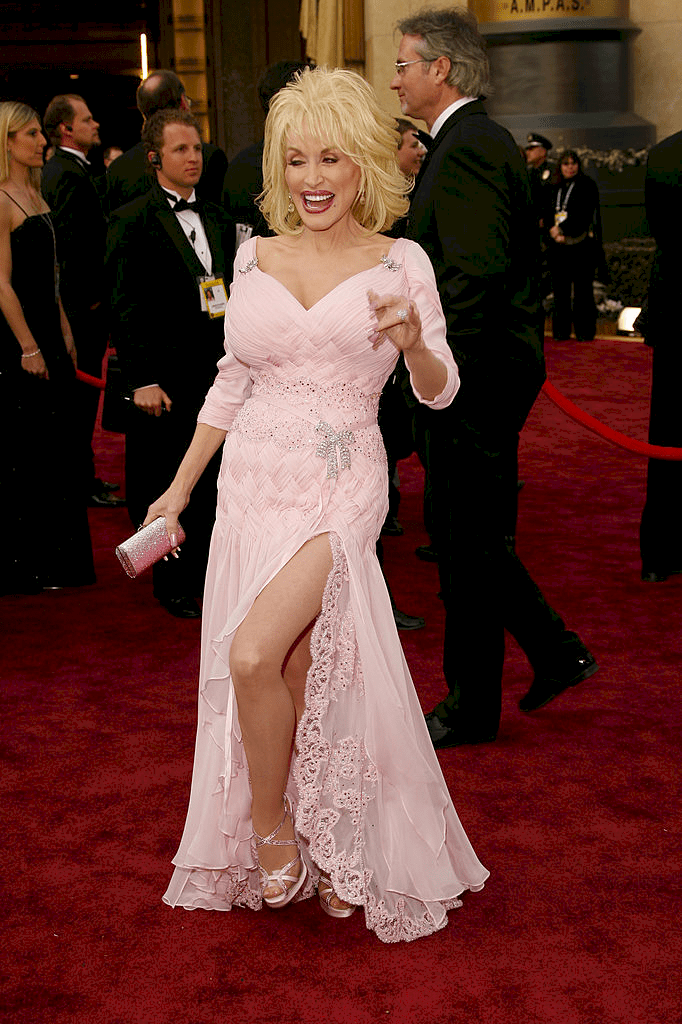 ---
2007: THE YELLOW MAKES A COMEBACK
Looking as stunning as ever at the 38th Annual Songwriters Hall of Fame Ceremony, Dolly Parton is seen once again wearing a yellow outfit. This time covered in her signature rhinestones and giving her the country-singer look she tends to follow more recently.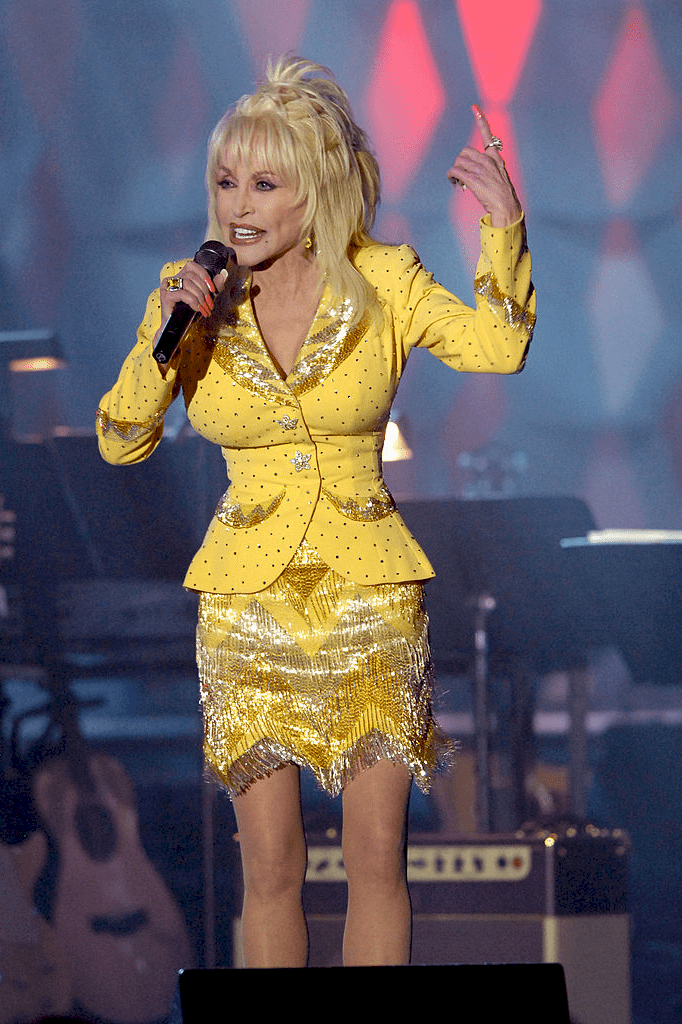 ---
2009: PINK TENDS TO BE THE CHOICE FOR BIG EVENTS
As seen before, Dolly Parton is quite a fan of light pink gowns for formal events and, while in the past she would probably have opted for a more extravagant look, at the 63rd Annual Tony Awards, Dolly opted for a flowy and delicate dress. Her wig is also following the trend of the 2000s.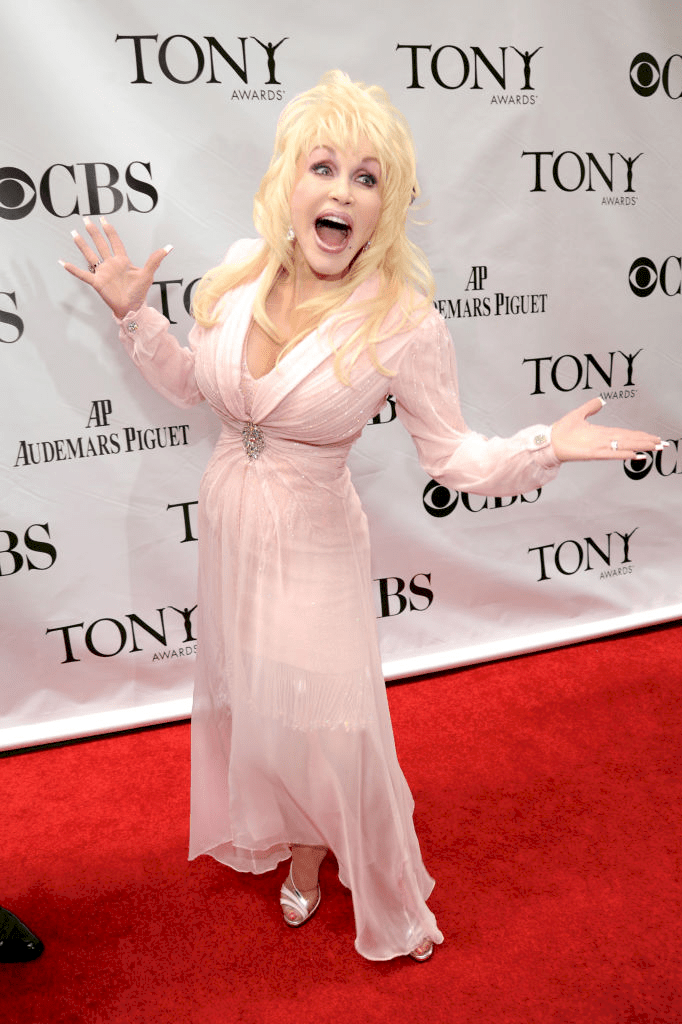 ---
2011: A ROCK STAR ARISES
It isn't unlike Dolly to make some bold fashion choices, and that is exactly what happened when she attended the VH1 Divas Celebrates Soul in 2011. Wearing a black and white ensemble, complete with the flame designs and rhinestones, Dolly looked incredible!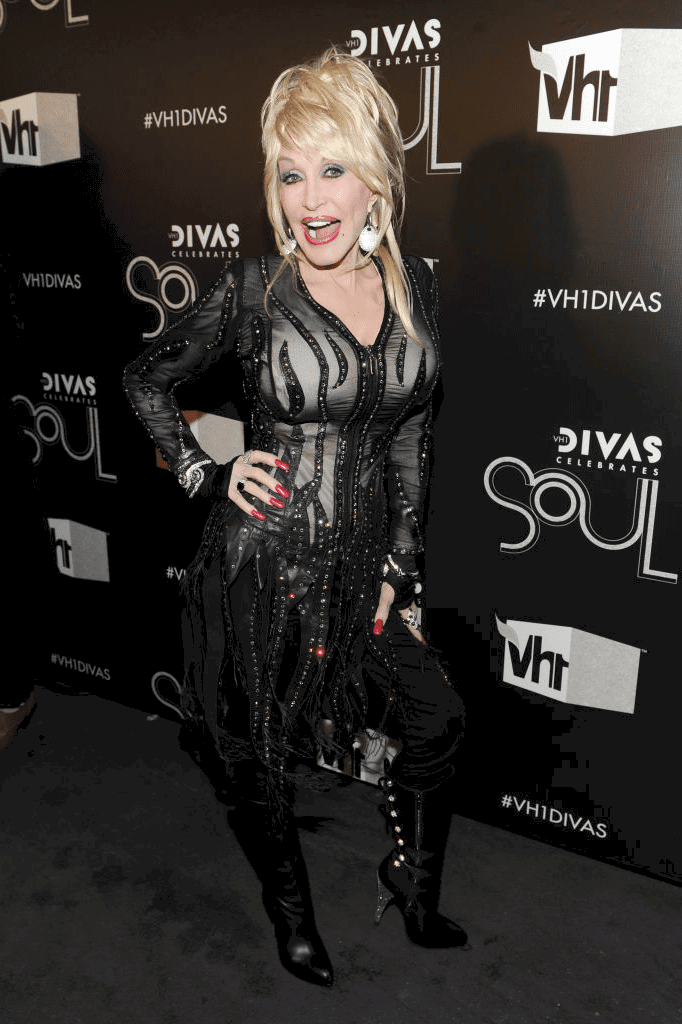 ---
2012: A CLASS ACT
Being the queen of versatility, Dolly can look like a rebel, a country star, and even a First Lady if she wishes to. At the premiere of "Joyful Noise" in 2012, she could be seen with a two-piece suit, complete with rhinestone transparent gloves.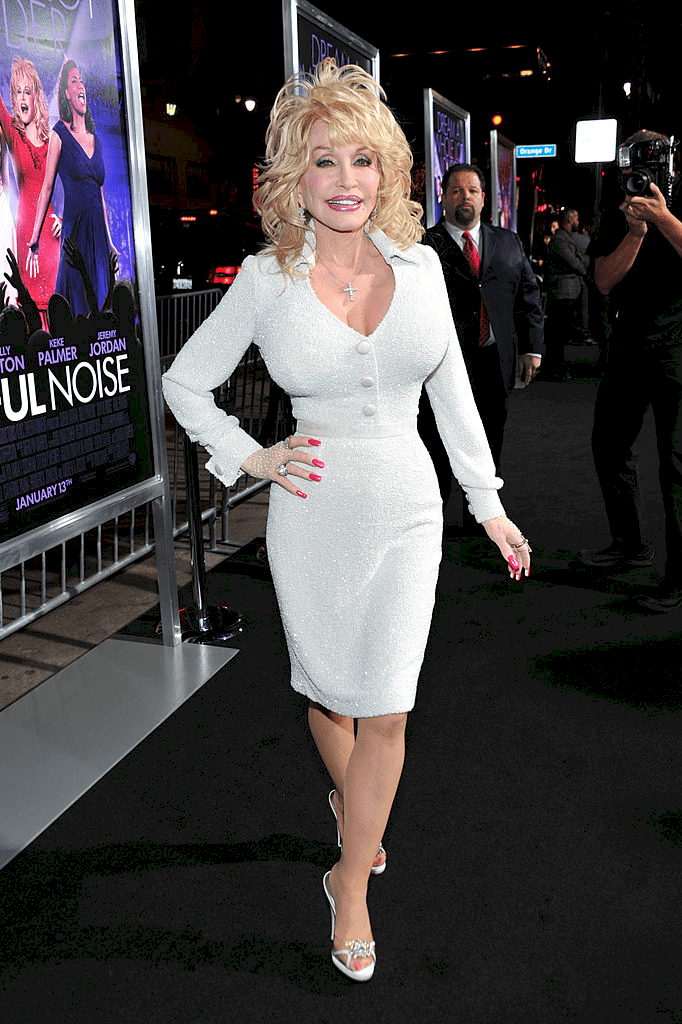 ---
2014: CLASHING PATTERNS
Many people are completely against clashing patterns, be it in interior decoration, or in fashion. Dolly Parton has shown time and again that you can wear at least four different patterns (and textures) and still look amazing, as we can see below!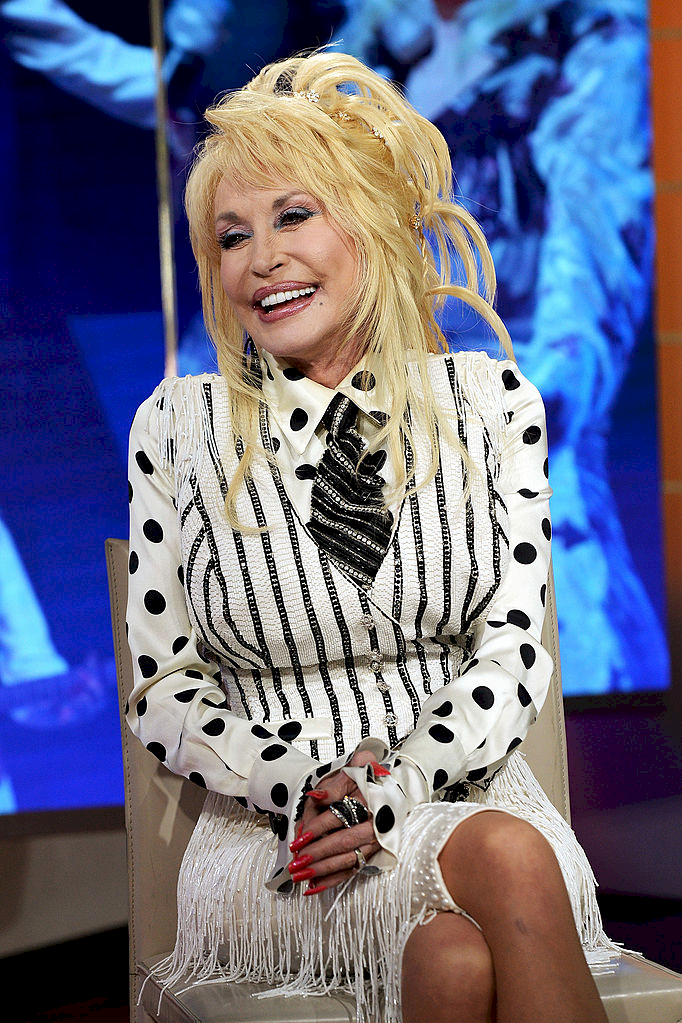 ---
2015: A COAT OF MANY COLORS
Being one of her most popular songs, "A Coat Of Many Colors" tells the story of how her mother would make do and allow her children to live life without the constraints of poverty. Below we can see Dolly and her sister Stella at the premiere of the movie with the same name.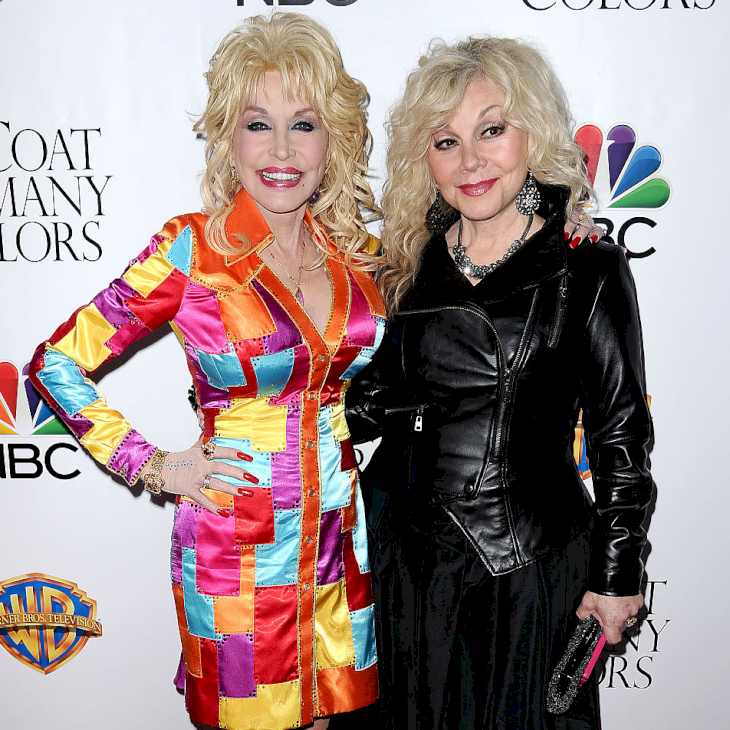 ---
2018: THE MODERN DOLLY
Throughout the years we have seen Dolly showing that you can wear whatever you want and still be a star. From tassels and rhinestones to classy outfits, the queen of the country has changed her style over the decades. Something that always remained was her blond wig(s)!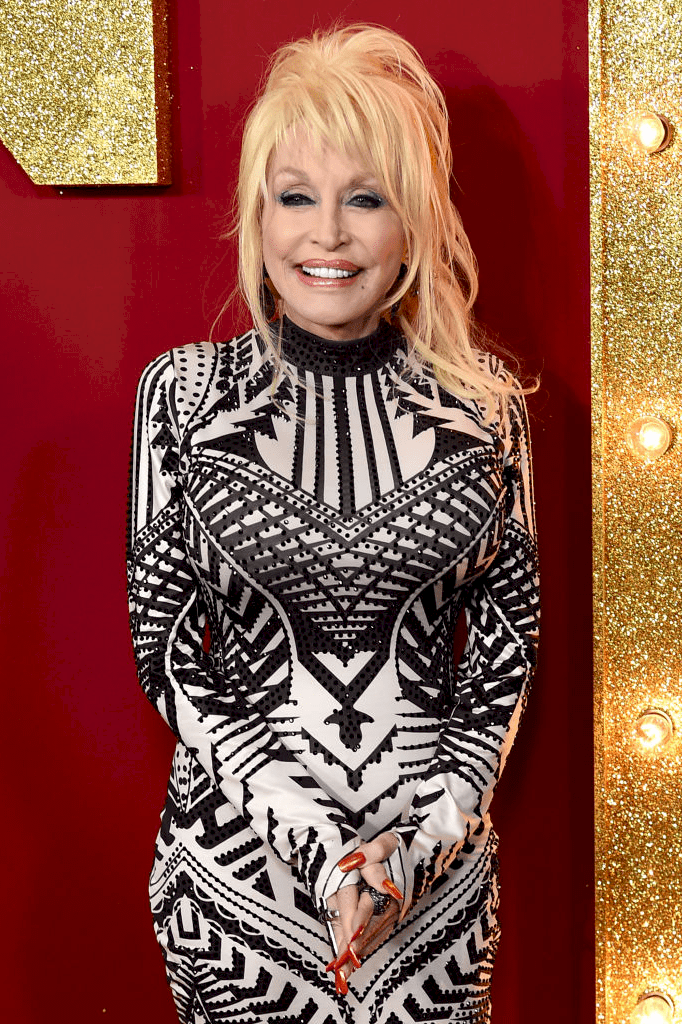 ---
FROM NATURAL HAIR TO A WIG: WHAT HAPPENED?
The image we have today of Dolly Parton's hair is not the same it has always been. In fact, she has since admitted that she did not always wear wigs, saying that "I used to try to keep my own hair teased as big as I like it, and having the bleach and all of that, it just broke off."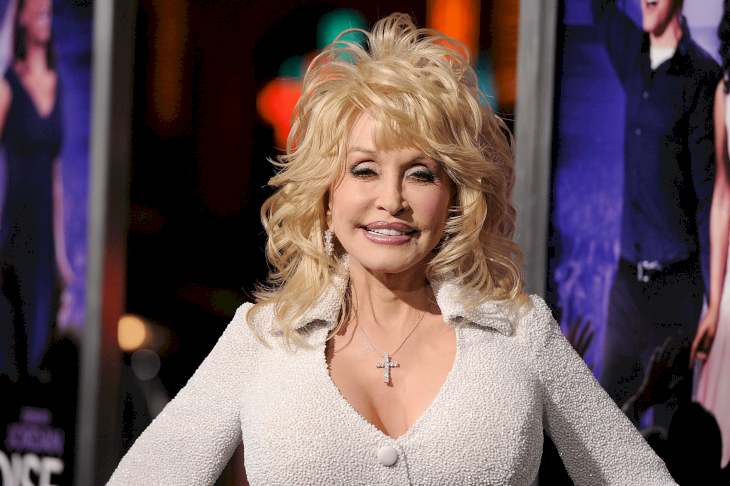 She continued that, "I thought, 'Why am I going through all that? Why don't I just wear wigs? That way, I never have a bad hair day! I have a big hair day, but not a bad hair day." And so she did! For the past decades, Parton has been wearing the big blonde wigs we all know her for.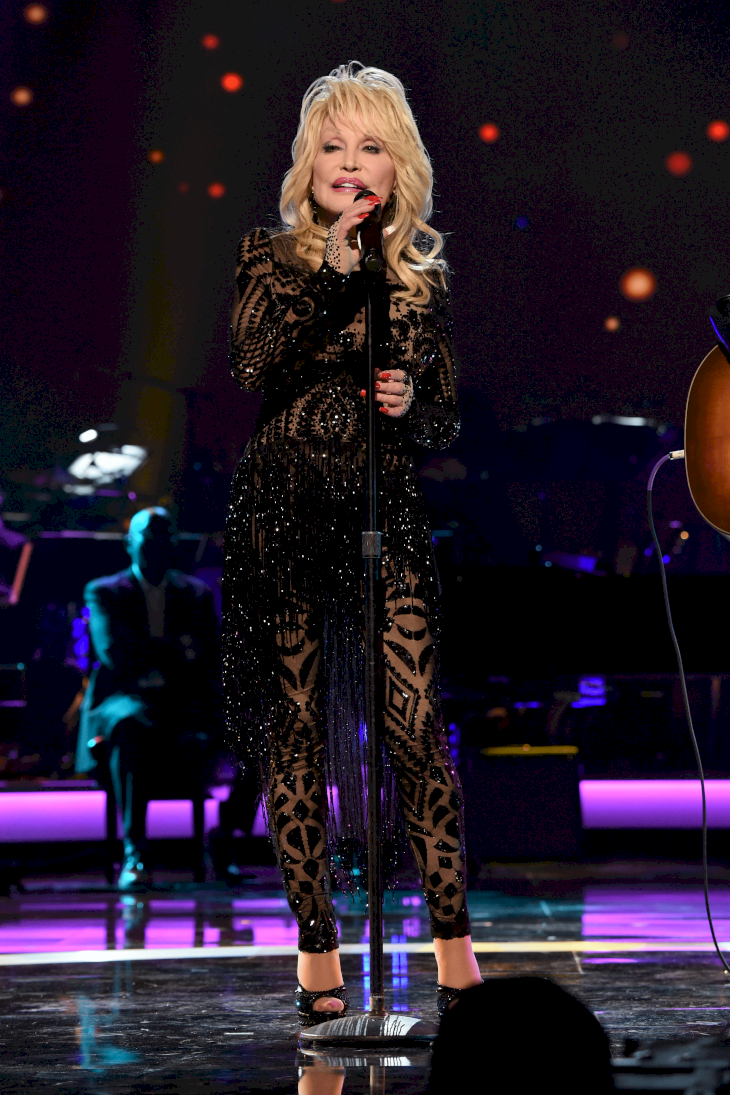 ---
HOW MANY WIGS DOES SHE HAVE?
If you look at her videos, concerts, and even pictures, you will notice that her hair is not always the same, which indicates that Dolly has several wigs to pick and chose from on a daily basis. She was once asked about the real number of wigs she owns and, just like she always does, Parton cracked a joke.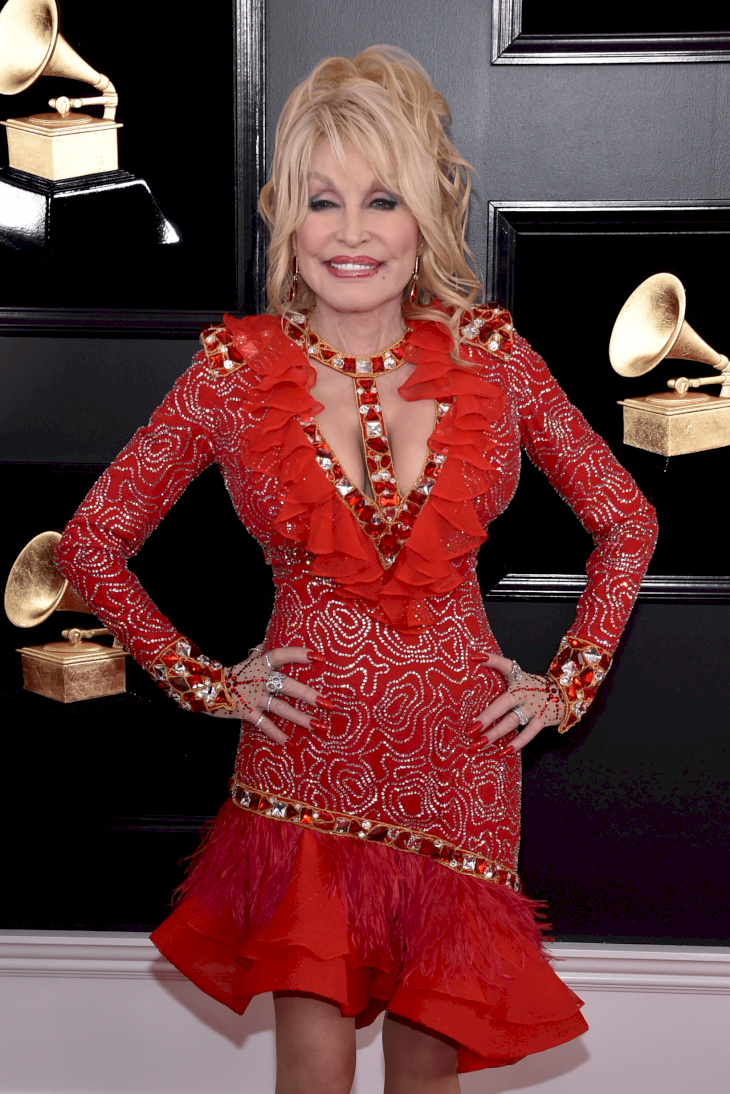 "Well, I wear one about every day," Dolly Parton said, "so I must have at least 365." While we may never know how many wigs Dolly hides in her home, we do know what type of hair she likes. "I like the curls. I like the different ones," the singer-songwriter once admitted.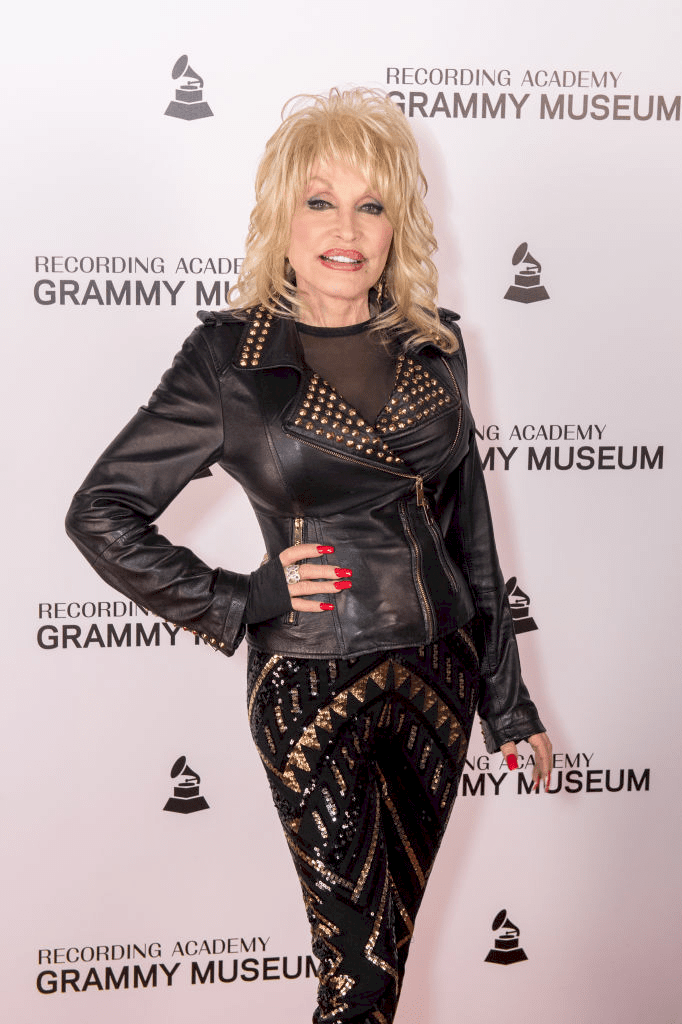 ---
BUT, WHAT DOES HER REAL HAIR LOOK LIKE?
As mentioned before, Dolly has not always worn wigs, however, due to the constant dying and back brushing, she had to find another method to not damage her hair any further. This means that, if we have a look at old pictures of Parton, we might actually be able to see what her hair looked like.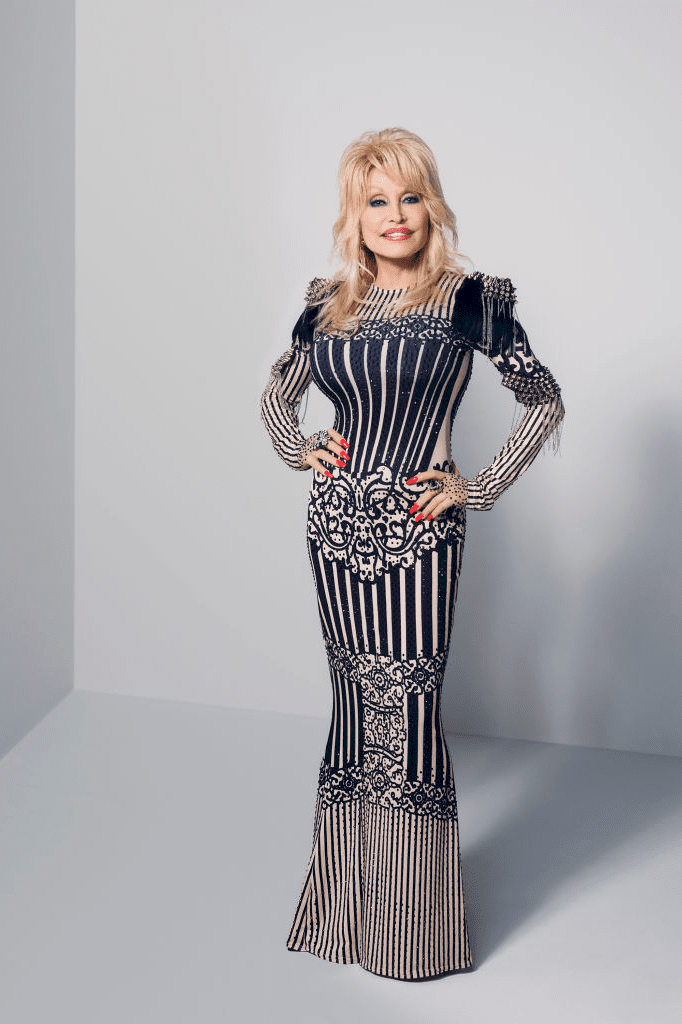 The Jolene-singer has shared a throwback picture on her Instagram account where it seems that she is sporting her real hair. While it could also be a wig, back in the day there were no lace front wigs, so it is probable that this is just her natural hair backcombed in order to have all that country-volume.
---
DID YOU KNOW THAT DOLLY DOESN'T ALWAYS WEAR WIGS?
Yes, that's true! Even though there are many people who are close to her that have never seen her without one, Dolly has admitted that "I don't always wear [wigs] in my daily life, but I always still poof up my hair. I still like to have that flashy hair."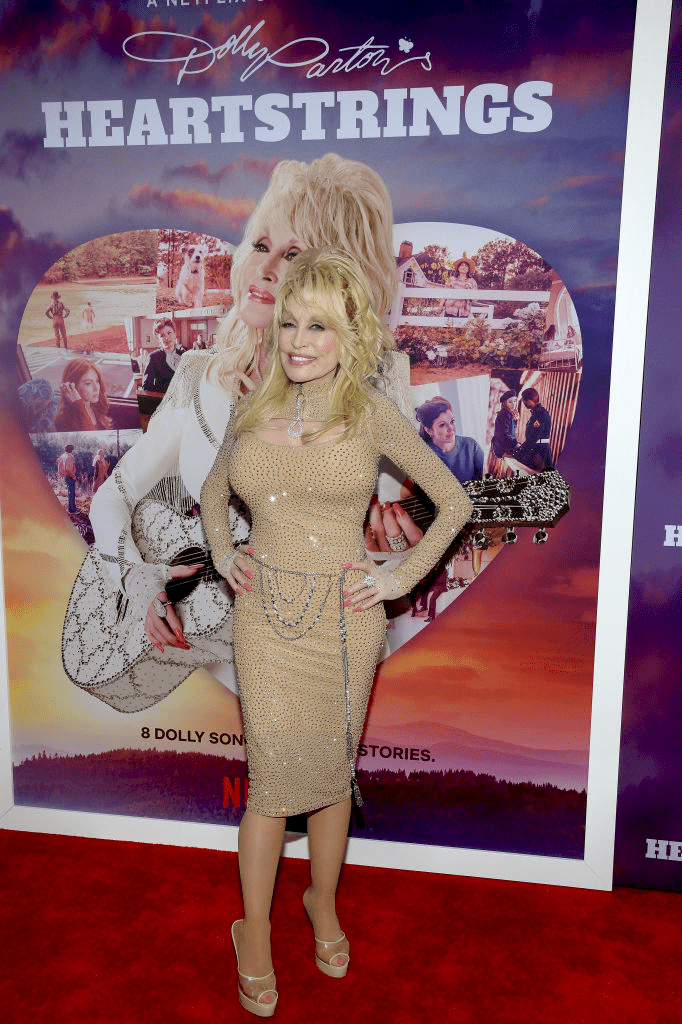 "When I'm around the home, I wear my little scrunchies," the singer explained in an interview. "I always put on some makeup and fix my own hair as cute as I can fix it. Wigs are just so handy. I'm so busy, and I have so many choices. I never have a bad hair day, and that's a good thing."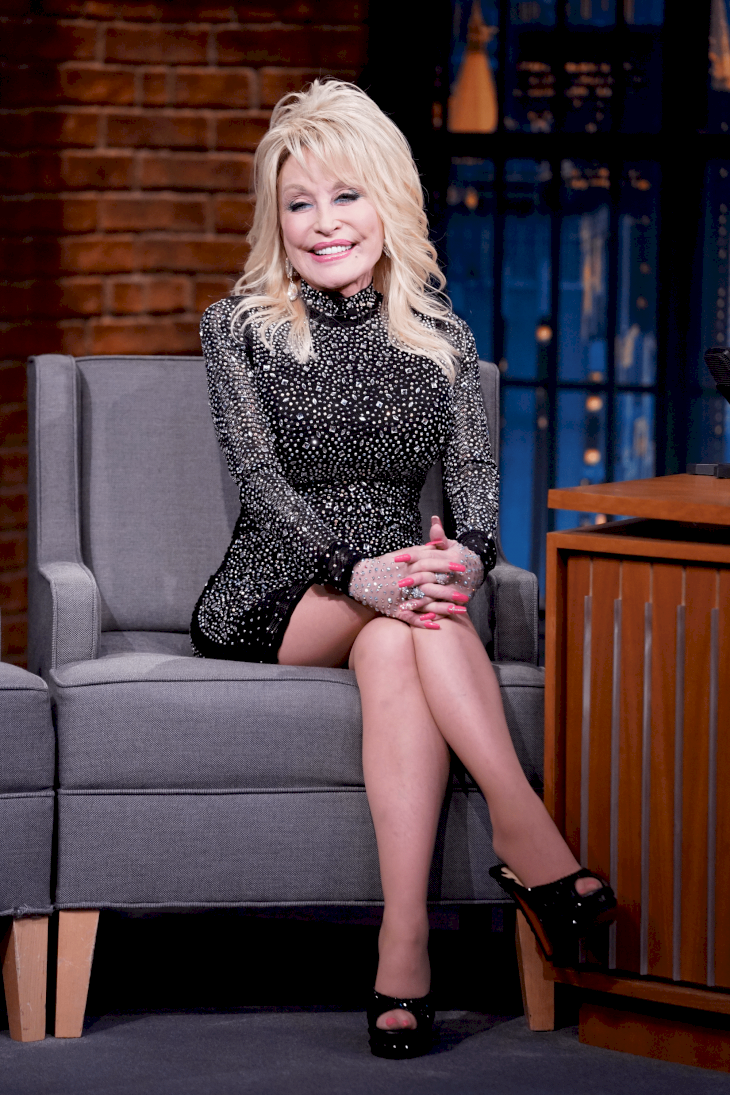 ---
WHAT DOES DOLLY HAVE TO SAY ABOUT HER STYLE?
"I have never thought of myself as being fashionable," the singer once said. However, she did indeed become a fashion icon. In fact, back in 2014 Vogue released an article titled "Why Dolly Parton Doesn't Need Fashion (And Why Fashion Desperately Needs Dolly)."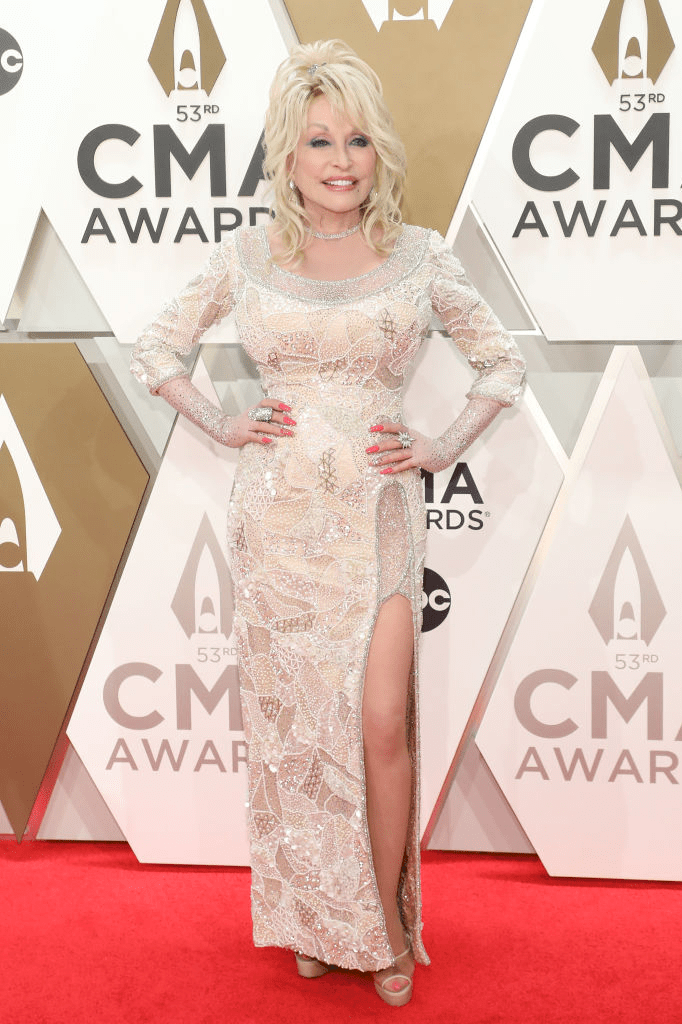 One of Dolly's most popular quotes about her fashion sense is "It costs a lot of money to look this cheap," and we believe that she was saying the truth. The singer also admitted once that she used Elton John as her fashion inspiration, so we all know what these two singers have in common: the love for flashiness.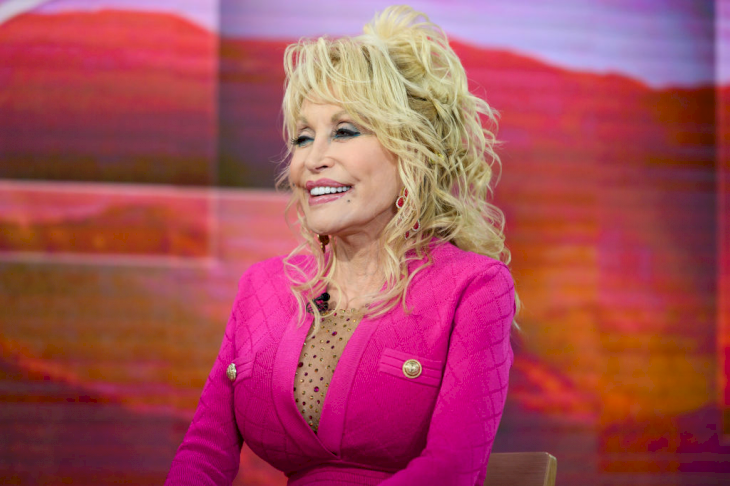 ---
DOLLY PARTON'S STYLE, BUT AVAILABLE FOR EVERYONE
The singer has shared that she has made a deal with IMG in order to create and develop a fashion and jewelry collection. Not only that, but Dolly has admitted that she might also launch a line for home wear. Who wouldn't want a mug with Dolly's face on it?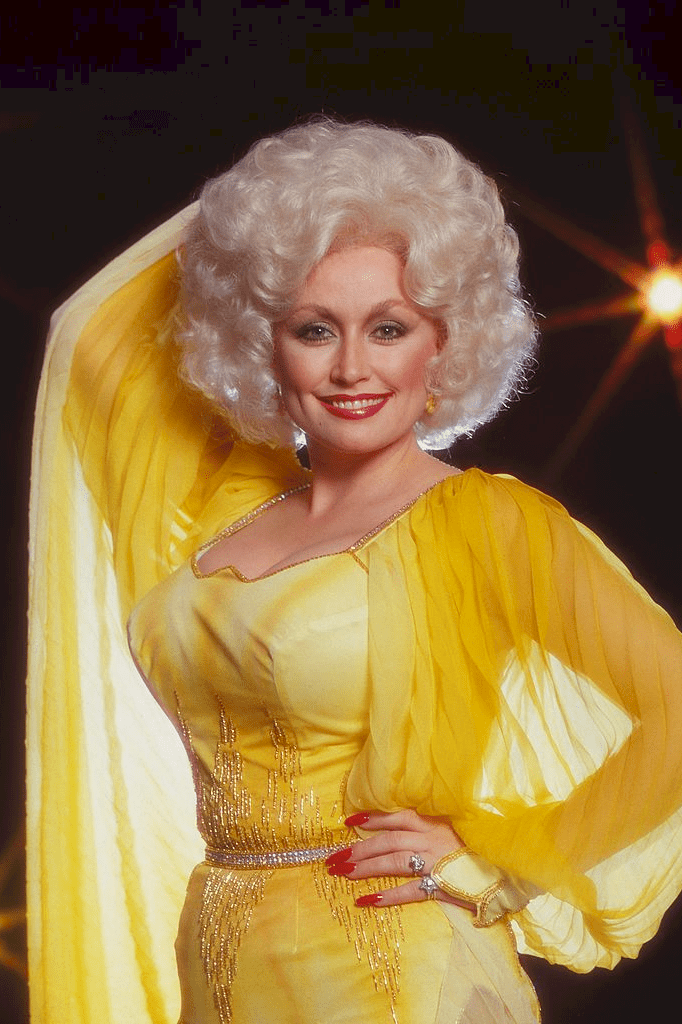 While there still aren't many details about when the collections will be available, there have been some rumors that Dolly and her partners will be able to launch over 300 outfits per year. We can only wait and see what type of clothes will be available, and hopefully be able to bring out the Dolly in us!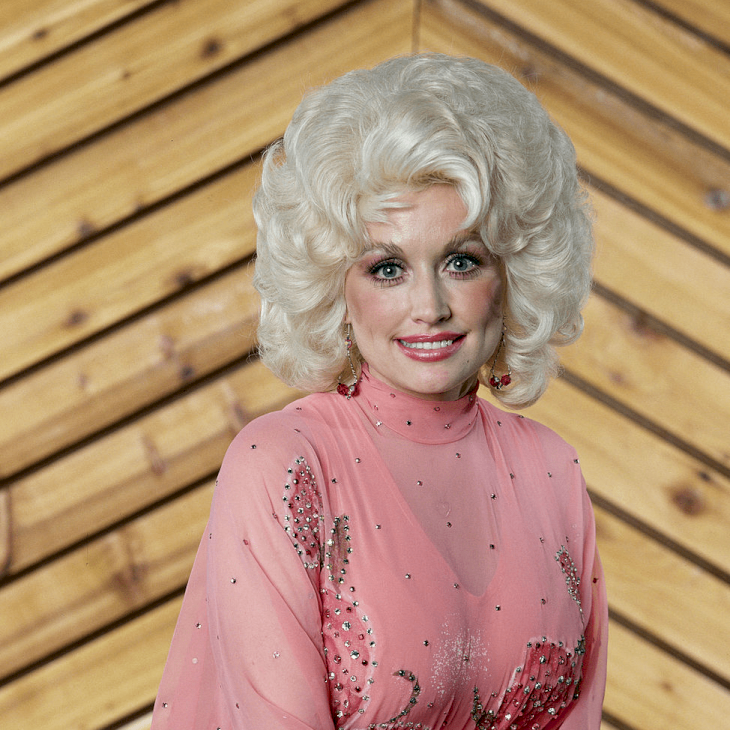 What do you think about Dolly Parton's style? Is it too much? Or is it not enough? Let us know in the comments below which was your favorite outfit from the singer and make sure to share this story with your friends!