Florida News Anchor Gets Admitted In Hospital After Viewer Mails An Unusual Detail About Her
Victoria Price, an NBC News reporter in Florida, stuck to her work like nail and wall. For less than two years, Price had been working for the news giant until the worldwide quarantine hits every corner of the world. Soon she got ramped-up in the news station but at the stake of her health. However, if it weren't for this hawk-eyed viewer, the anchor would've paid a huge price for her negligence.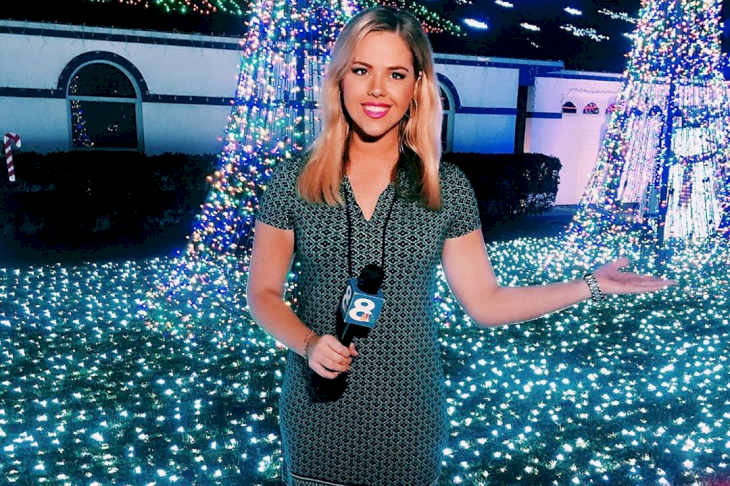 ---
The Busy Life Of News Anchors 
While the entire world is busy battling the global situation, new reporters across the planet are keeping themselves on the edge with the latest headlines on what's coming next. Perhaps, the news anchors loop day through night, sit and stand for long hours, and their intentions are never going to slow down. But this news anchor got the creeps of her lifetime when she heard something from a viewer.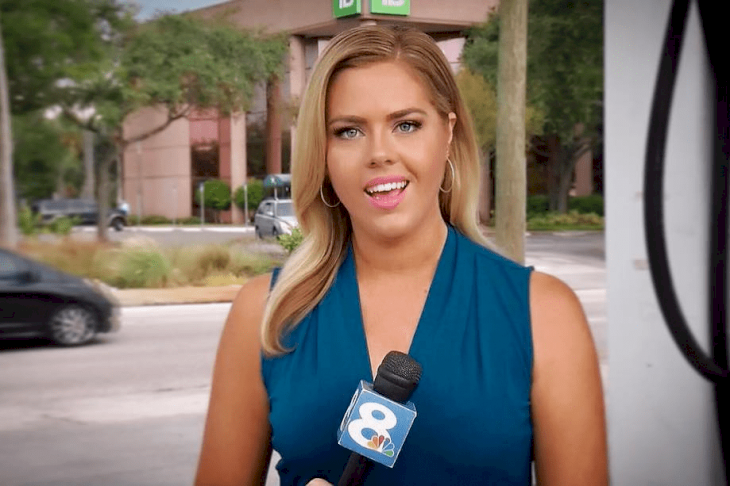 ---
Victoria Price Was No Exception
Bringing the latest news to the viewers is what they do. And by the end of the day, the reporters breathe a sigh of relief for delivering the right amount of everything to their audience. Amidst all this, do they get a chance to focus on their health in the first place? Maybe Victoria Price was unaware of something. Despite reporting about whatever went on around her, the young anchor failed to notice something about her until reading this viewer's email.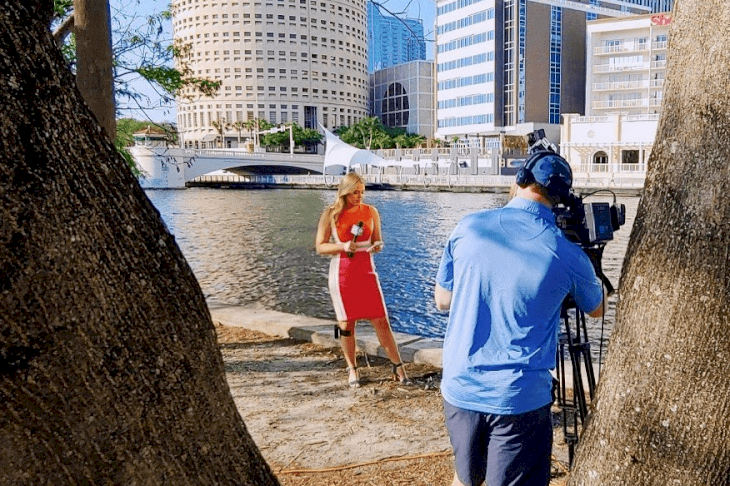 ---
She Compromised Her Health
Reporting news at NBC isn't an ordinary joke. Perhaps, most local people in and around Florida rely on the TV broadcast to stay updated on the latest headlines. Sometimes, it's about the storm, and sometimes it's about the most spine-chilling incidents. And of course, about what's happening in the world. So with never-ending reasons to keep the news anchors busy, Victoria Price was no exception either. But little did she know that she compromised her health in her endeavor.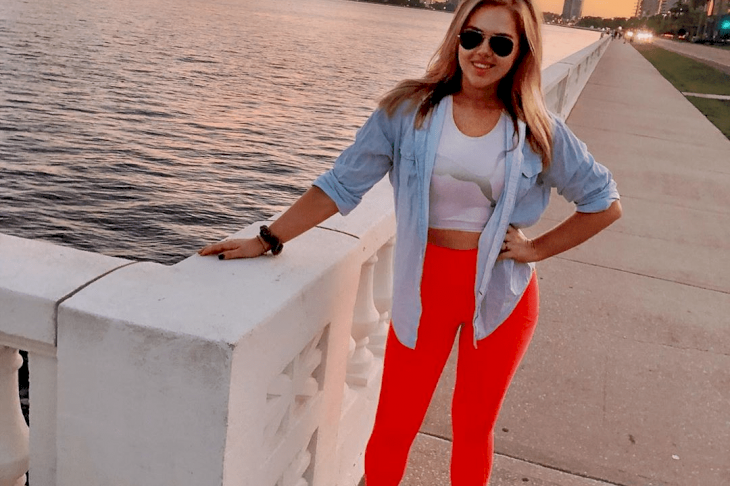 ---
The Day That Took A Toll On Her Happiness
The NBC news anchor had no intention of slowing down. While her entire team amalgamated long working hours, day and night, she felt it unfair to slow down even a bit. Moreover, she had to save her position no matter what. For this, Price had to keep calm and focus on her work than finding time for herself. However, she kept going with utmost confidence until she heard something shocking from a viewer.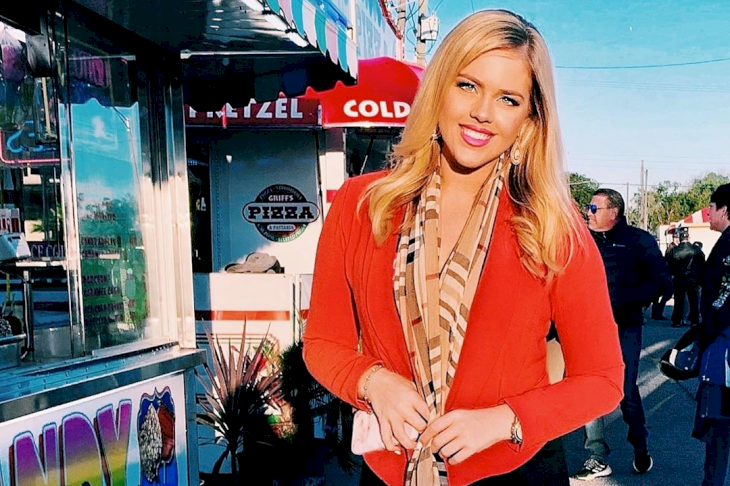 ---
Everything Seemed Normal, But She Failed To Notice Something
While everything about her seemed normal, Price didn't have a clue about what she was dealing with. If it hadn't been for this keen-eyed viewer, NBC would have lost one of their most energetic and seasoned anchors forever. Nevertheless, Price shunned the viewer's mail initially. However, she realized the mistake later, when the doctor delivered a piece of shocking news that day.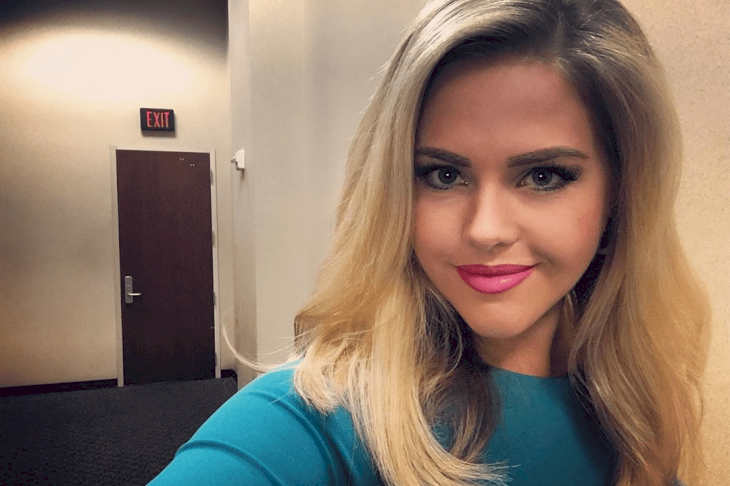 ---
This Viewer Shattered Price's Confidence
On her Instagram post, Price captioned: "As a journalist, it's been full throttle since the pandemic began. We're covering the most healthy story in a century, but my health was the farthest from my mind." However, the news anchor who kept herself busy and shining all day long in front of the camera received a shocking piece of news from a viewer.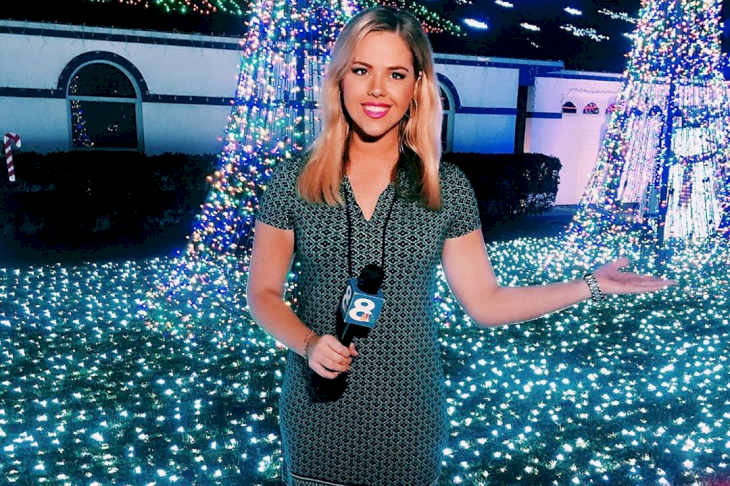 ---
She Checks Her Email
After a long day of broadcasting, Price thought she'd get back to her personal life. It was something every other news anchor or person does. That's when Price logged into her email to see if she received any mail. However, things took an ugly turn when she read something that spooked her from head to toe.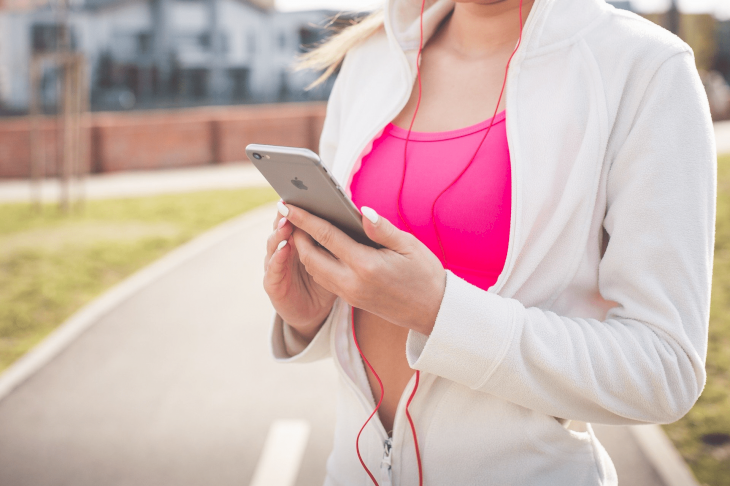 ---
The Viewer Jolted Her Happiness 
Whatever she read that day jolted her. Perhaps, after a long day at work, Price didn't expect to read something like this by the end of a tiring day. She wanted some space with her family, friends, and all the other things after her tiring broadcast. However, the bitter truth lay in her hands, only to remind her how careless she'd been all these days. Did the stranger do the right thing in shattering Price like this?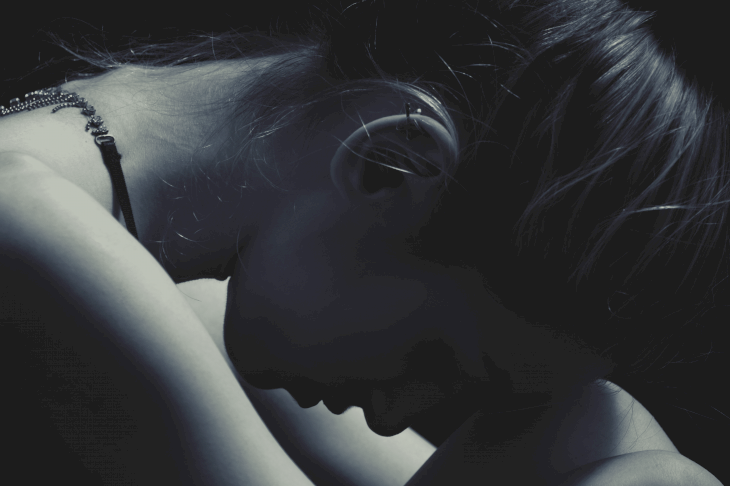 ---
A Shocking Mail
It was an email from a viewer. While it's common to receive emails and messages from viewers, this specific piece of mail shocked Price. For a moment, she didn't know whether she eyed something reasonable on her phone. It could've been spam too. But shockingly, it wasn't...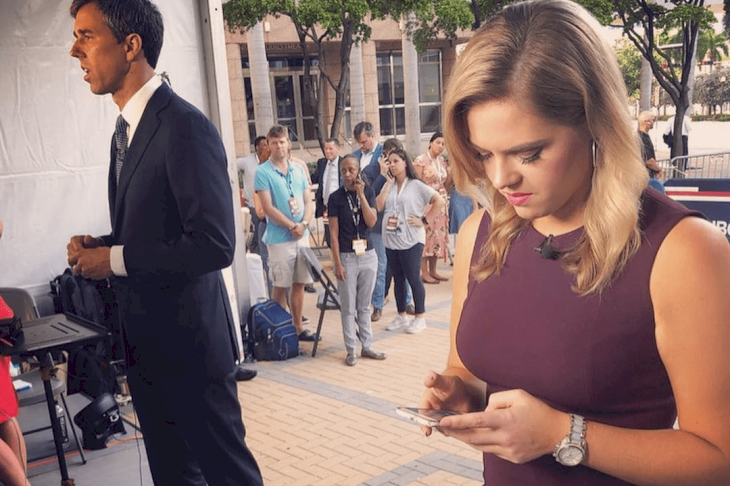 ---
Price Was Unaware What She Was Dealing With
As soon as she read the mail, Price decided to have a word about it with her boyfriend. However, he had a different reaction regarding the matter. Though the mail threw him apart, he still insisted that Price should consult with a doctor. He believed that the worst to happen is that "it's" nothing. That's when Price realized the mistake she made all these days by not knowing what she's been dealing with.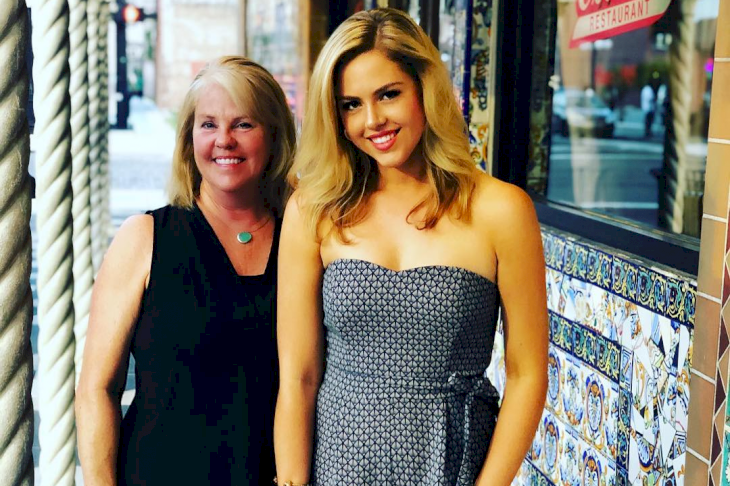 ---
Something Was Fishy About Her 
At first, Price thought that the viewer mistook the matter. Moreover, she wasn't feeling anything weird either. The anchor's job was to speak all day long, and that didn't matter much when she dealt with sore throat often. Still, Price knew she had to do something about the mail she received from the hawk-eyed stranger.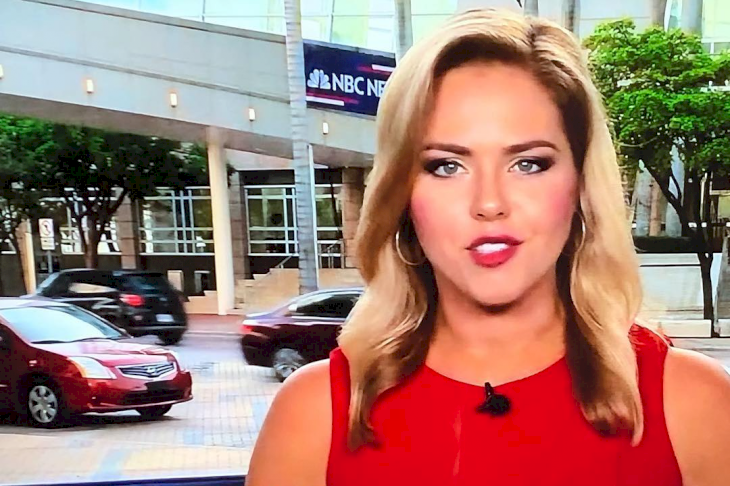 ---
She's Spooked By The Mail 
Price knew that she didn't have any problem regarding her health at that time. Contrary to her belief, the strange mail she received spooked the hell out of her. For a moment, the anchor thought that it was worthy to have a word with her doctor. After listening to her over the call, the doctor had this to say next...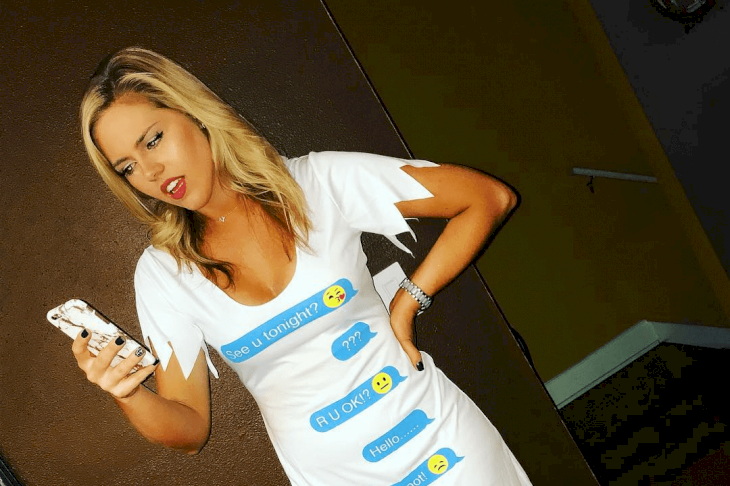 ---
Price Consults The Doctor, Assuming Everything Was Normal 
The anchor explained to her doctor that she faced null issues regarding her health. Moreover, the anchor was pretty confident with her claims about her well-being. But that didn't convince the doctor yet. Despite hearing that Price had no health issues, her doctor insisted that she book an appointment as soon as possible.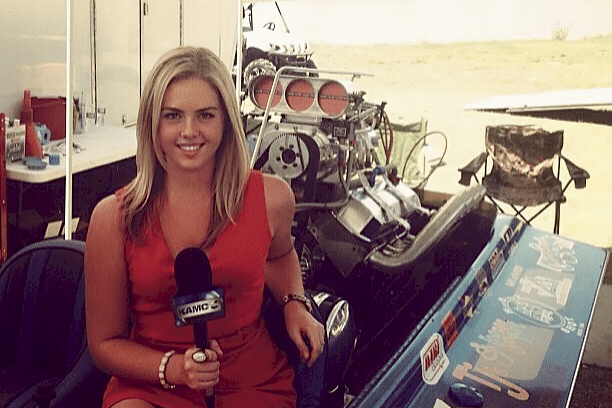 ---
The Doctor Had A Piece Of A Shocking News For Her 
By now, the news anchor was horrified. She didn't know what to do because the way the doctor sounded wasn't welcoming in any way. However, she felt that visiting him and consulting the problem in person paved the way for clarity regarding the issue. Shockingly, she didn't know that everything goes back to the bizarre mail she received that day.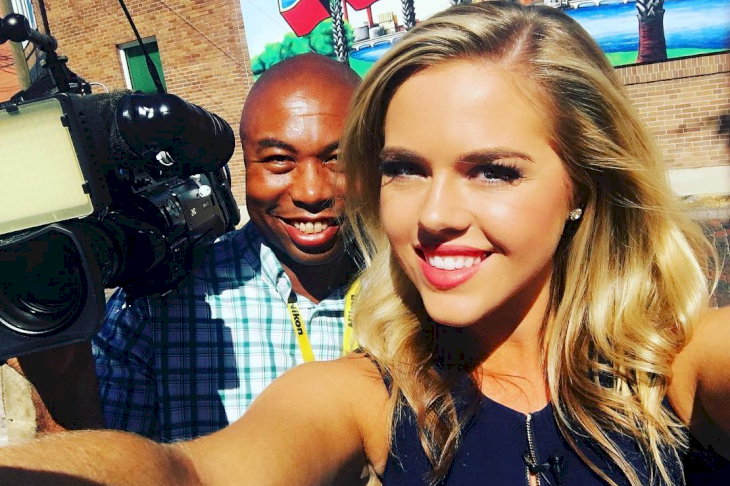 ---
Price Rushes To The Hospital
Without wasting further time, Price rushed to her doctor. Sadly, he had a piece of bad news in store for her. However, Price was confident that it was time that she looked back and focused on her health before anything else. She loved her career, and there was nothing skeptical about it. But this time, the anchor was forced to give thought to the stranger's mail.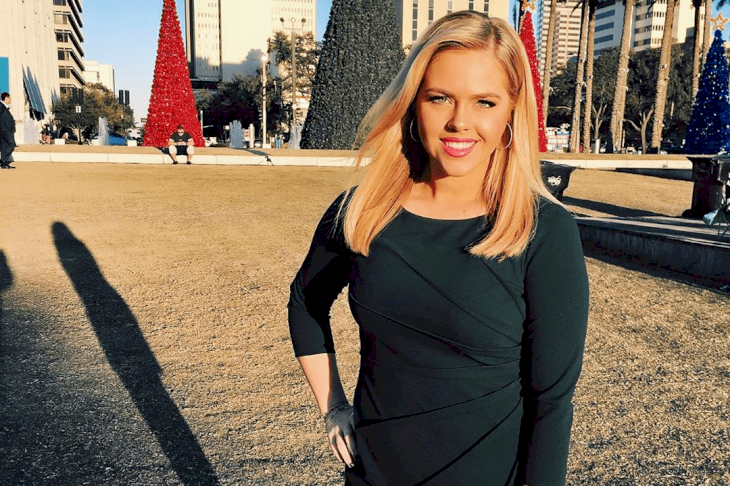 ---
Her Confidence Fades Away Against Her Will 
When Price showed up at the doctor's office, she was pretty confident regarding her health. She was masked-up and ready to embrace anything that fell her way concerning her well-being. Soon, the doctor checked the anchor and delivered a piece of shocking news that confirmed her fears.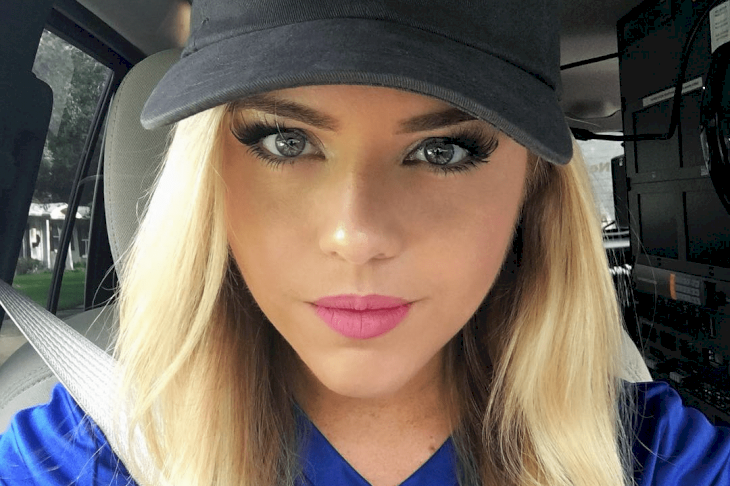 ---
Things Get Worse
The anchor thought that her visit to the doctor would be like any other check-up. However, she heard something shocking again, and nothing like this was part of her expectations. Things got worse when the doctor informed Price that her issue had gone too far.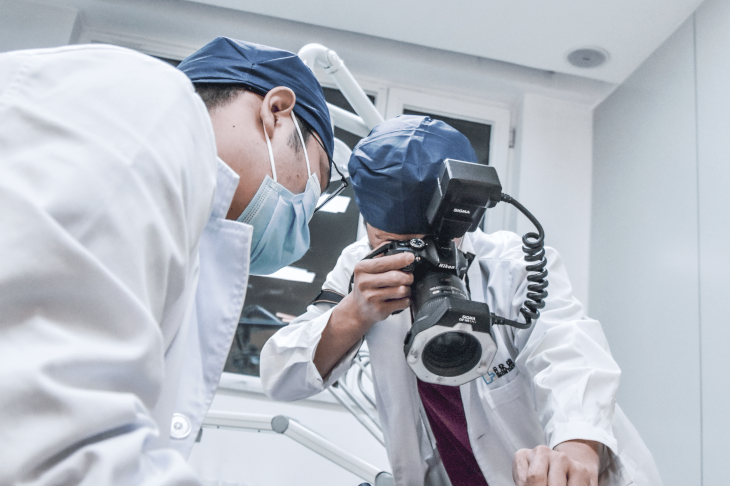 ---
The Bitter Truth
Whoever took the time in writing that mail to Price had an intention concerning the anchor. Furthermore, it wasn't a silly joke of any kind. Who would play with an issue that concerns someone else's life? Every word penned in the mail was shockingly true. And Price learned the bitter truth the hard way when the doctor confirmed the problem she was facing.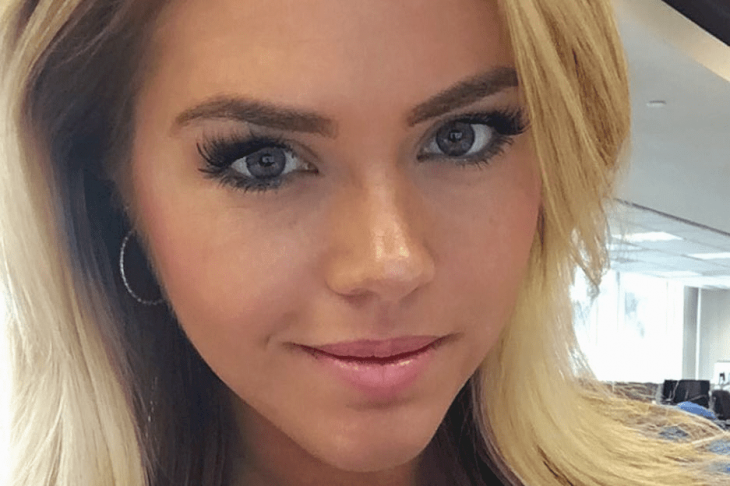 ---
The Doctor Confirms Something Bad
The NBC news anchor explained to her doctor that she didn't face any health issues other than a sore throat. It was because of the long hours of anchoring, and this was the least Price believed. Eventually, whatever the stranger mailed her about was later confirmed by the doctor. Price was utterly shocked when she heard her doctor nod to the stranger's claims.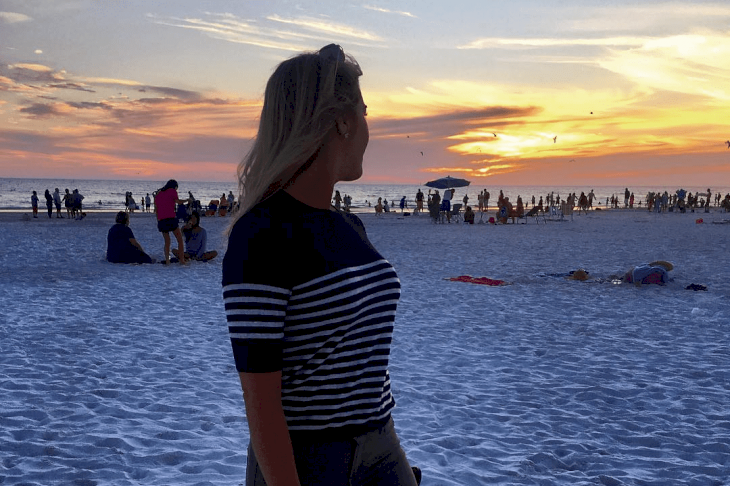 ---
It Made No Sense At First
At first, it didn't make any sense to Price. She was shocked that her doctor claimed her health issue to be true despite being asymptomatic. Perhaps, she mentioned the same thing over and over again on the call before the appointment. Sadly, it was too late when Price understood the doctor's warning about her health during the fateful visit that day.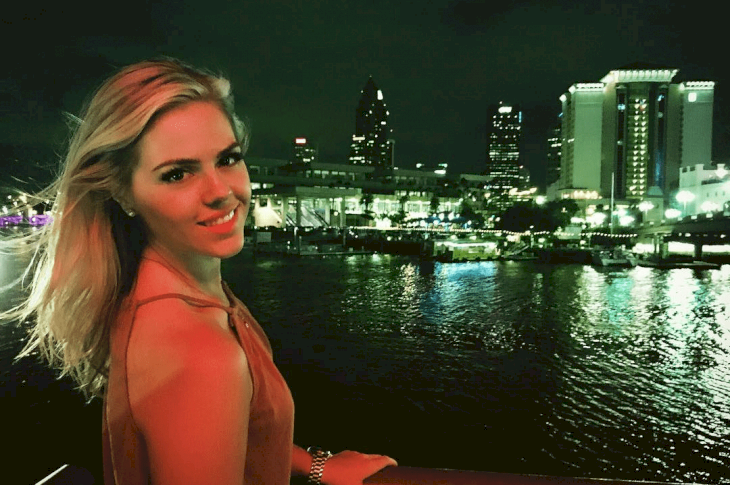 ---
Another Blow Was On Her Way
The bad news kept piling up in such a short time. And Price didn't expect any of this, not even in her worst nightmares. The doctor continued to add more shocks to whatever the anchor was dealing with. He informed her that her problem could cause irreversible damage. Sadly, Price's health issue had already spread like wildfire in her body.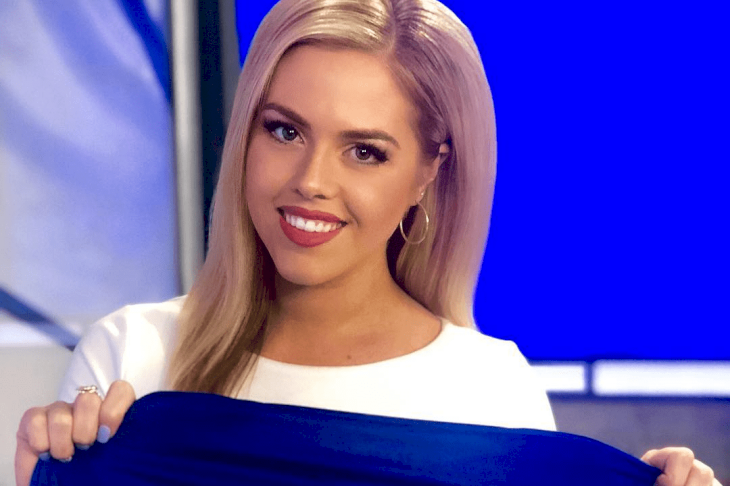 ---
The Mail Was Nothing But An Eye-Opener To Her Negligence 
Unable to think further, the horrified anchor was stuck between reality and illusion. For a moment, she hoped that the stranger's mail could've been a spam message so that she didn't have to deal with all this. However, she realized that the ordinary mail was nothing short of an eye-opener that saved her life in the turn of events.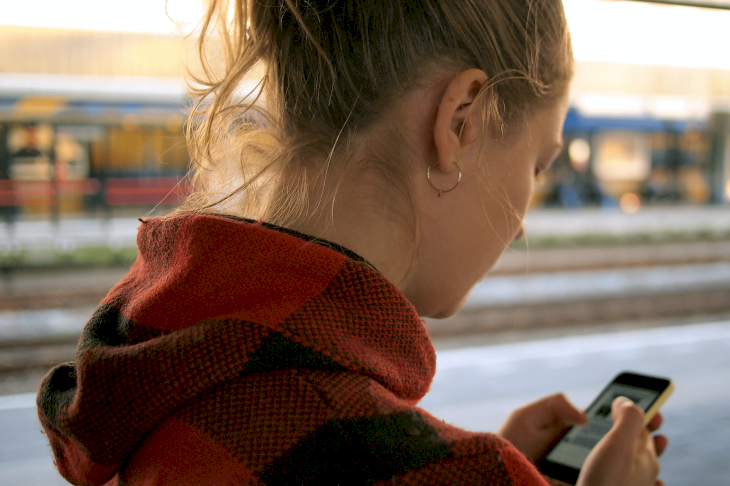 ---
Another Shocking News Doubles Her Trouble 
Luckily, the doctor had another piece of shocking news for Price. But this time, it was a bit on the pleasant side. He said that Price was lucky since her issue had just begun to affect her lymph nodes. However, there were still chances of complications, and Price was likely in need of a surgery to overcome the problem. Maybe the viewer alerted the anchor just in time...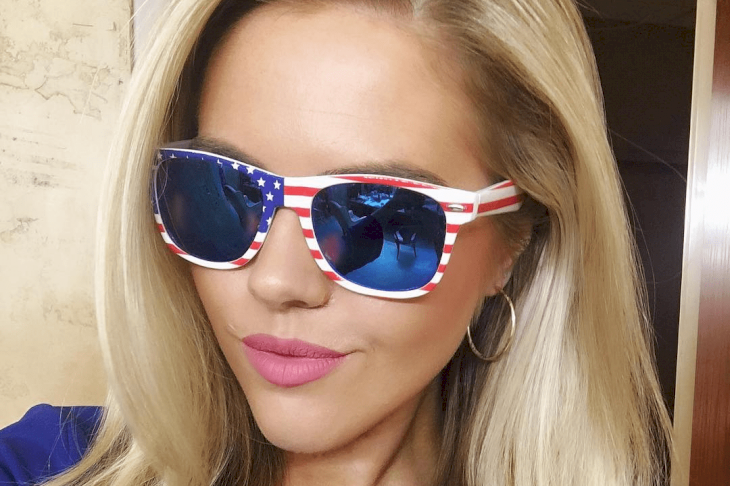 ---
She Calms Down Despite Knowing About The Horrific Situation 
If it hadn't been for the stranger that day, Price would've paid a hefty "price" for her ignorance regarding her health. To calm her nerves, the anchor decided to post about her diagnosis on social media. Soon, her post was bombarded with concerns, inquiries, and even questions. Sadly, none of this would've been possible without that strange mail.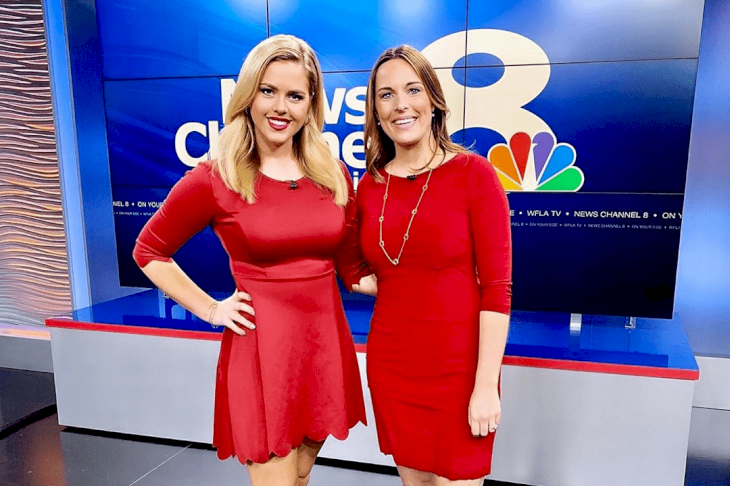 ---
Her Assumptions Prove Her Wrong
So, how did the anchor's surgery go? Well, it's not super obvious unless you know what Price dealt with. Perhaps, an ordinary mail from an eagle-eyed viewer saved Price from putting her life at stake. Understandably, news broadcasting requires long hours of talking and reporting in front of the camera. But what Price mistook for an ordinary sore throat turned out to be something else—thanks to the vigilant viewer.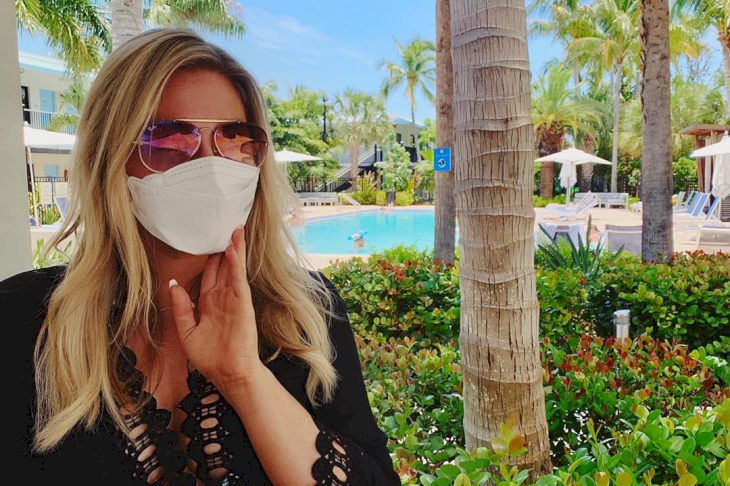 ---
The Viewer Noticed This And Immediately Alerted The Anchor  
After her long reporting hours that day, Price checked her email to see if she had any notifications. But the alarming mail got her feet off the ground when she read something that saved her life later. It was a simple mail that sounded outspoken. The woman who took the time to write Price that life-saving mail noticed something on the anchor's neck.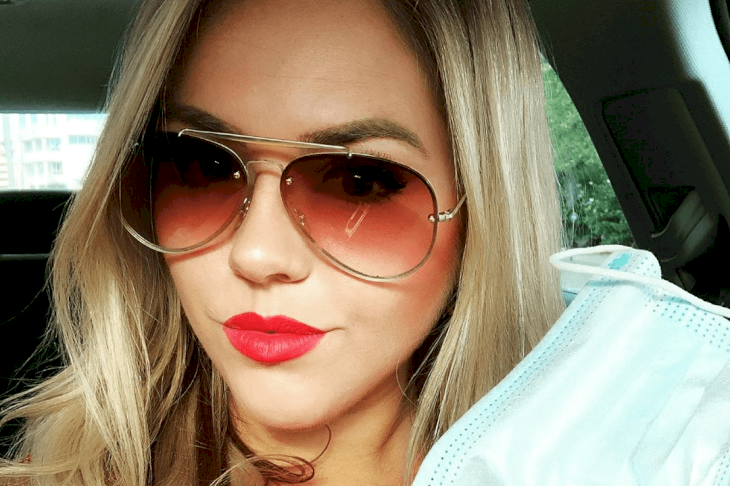 ---
Price Was Shocked
The emailer noted that Price's neck appeared abnormally swollen. While the woman wasn't a doctor, she still insisted that the anchor visit her doctor and get her throat checked. Though Price was skeptical about the matter, she later realized how the email turned out to be an eye-opener that saved her life.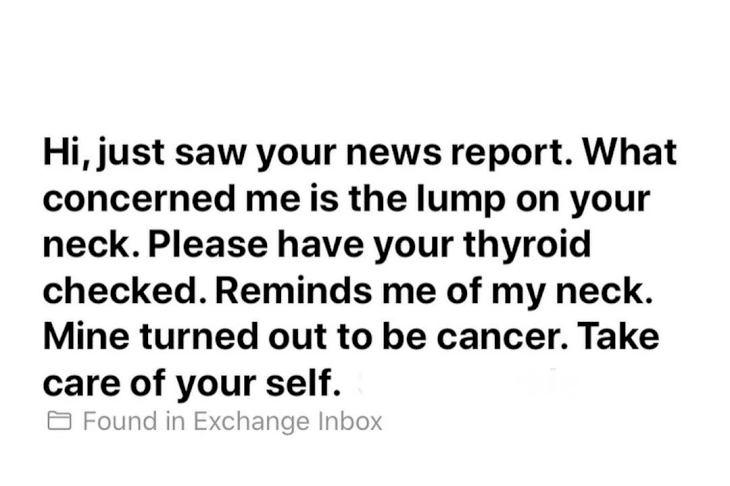 ---
She Did The Right Thing In Considering The Stranger's Email 
When Price visited her doctor after reading the email, she was diagnosed with thyroid disease. Shockingly, Price's condition had already spread to her lymph nodes, but it was still in the initial stage. It was curable through thyroidectomy, and Price couldn't thank the viewer enough for noticing something that almost cost her life.