Little-Known Facts About The Mega Star Beyoncé
Calling all members of the Bey Hive, let's get into formation! The international singing sensation Beyoncé Knowles-Carter is an epitome of excellence. She's also famously private but just as true Bey stans do, we've done some digging to find out exclusive details about Queen B. Get into the article to learn more!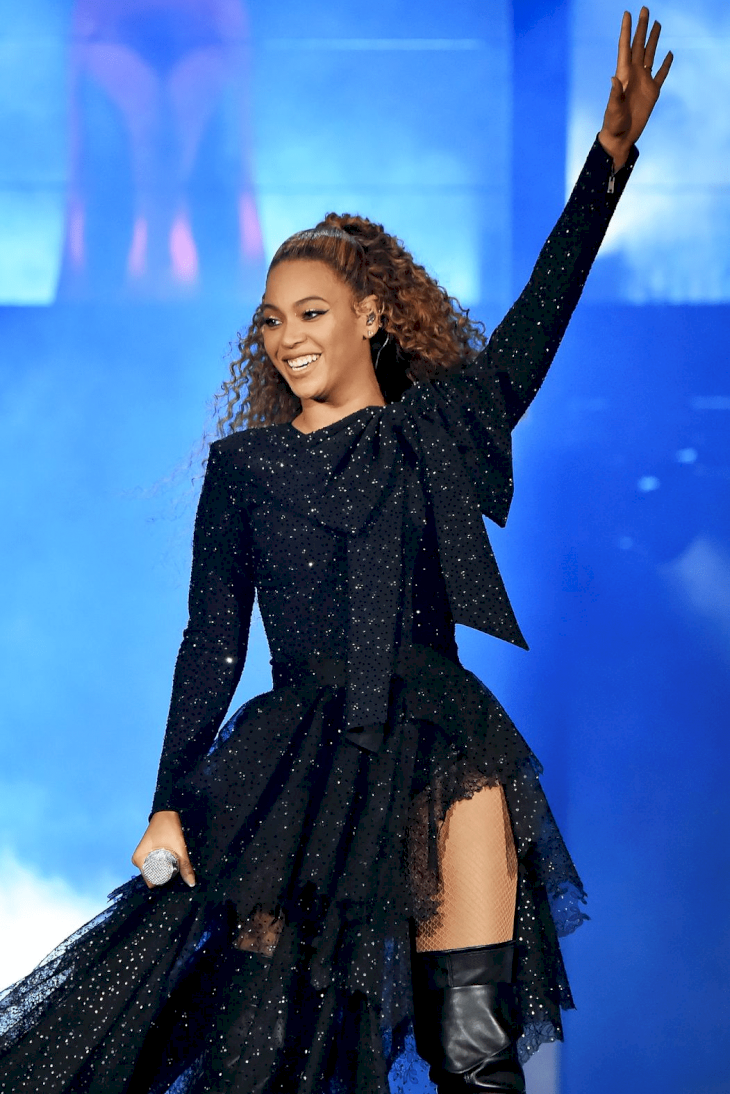 ---
THE ONLY TIME SHE FEELS RELAXED IS WHEN SHE'S ON A BOAT
When she appeared on The Ellen DeGeneres Show, the recording artist shared that the only way she can truly relax is when she's on a boat. She has no choice but to take care of herself since she's far away from the world and her responsibilities.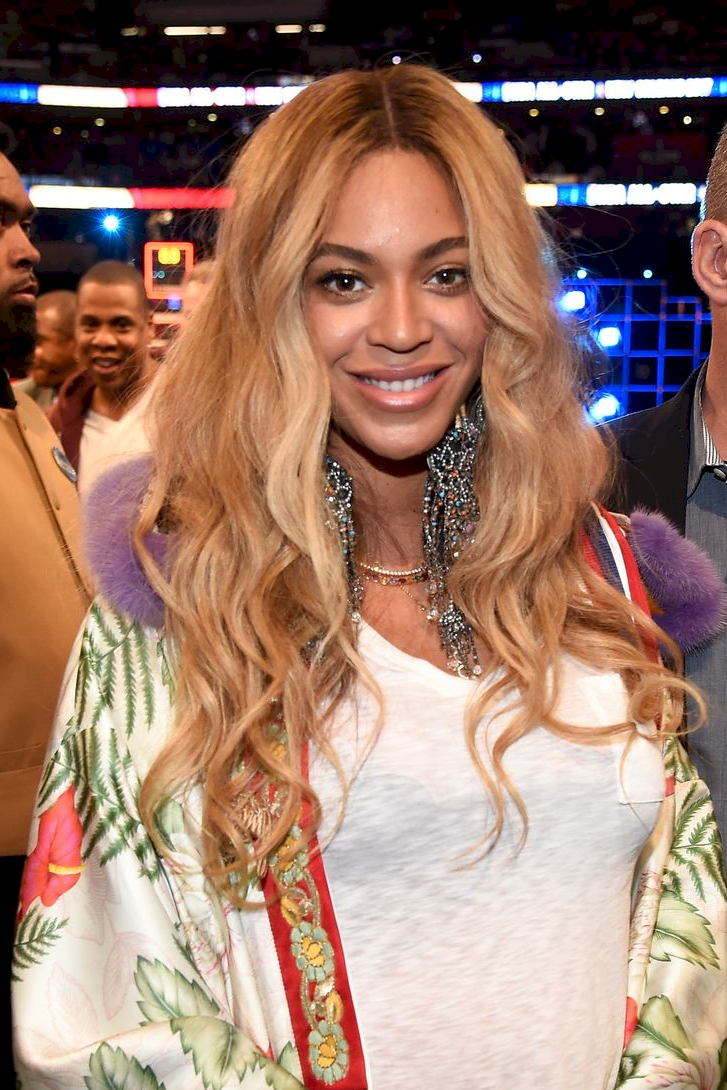 ---
Speaking of being on a boat, the singer recently celebrated her 39th on a boat in Croatia with Jay-Z and their 3 children. They spent most of their vacation on a superyacht and later they explored the heart-shaped island Galesnjak with her smaller boat and enjoyed a birthday meal as a family. 
---
SHE SURVIVED 2020 THANKS TO FASHION
While 2020 was a stressful time for most of us, Bey was feeling good because she got to spend time with her kids and bond over fashion. The star shared, "Every Friday, we would dress up in my clothes or make clothes together and take each other's pictures. It became a ritual for us and an opportunity to handle this crazy year together."
---
However, she did more than have fun. Beyoncé made sure to give back, she called 2020 a "year of service." As much as she gives back, she's also very private about her philanthropic activities.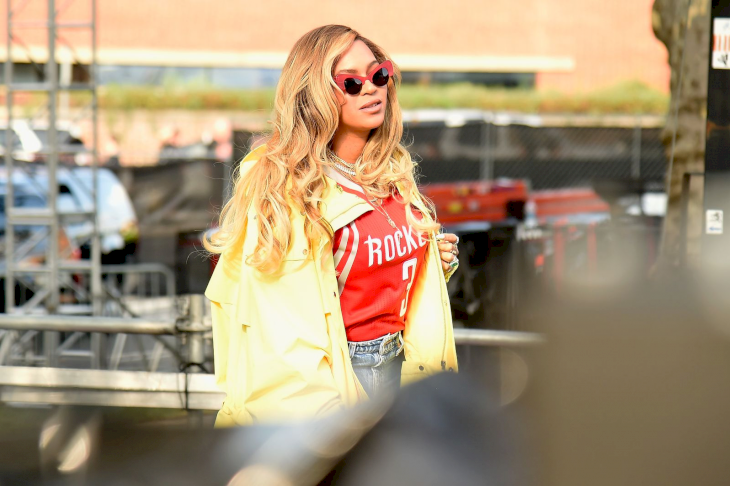 ---
SHE LOVES CHRISTMAS
Seems as though Beyoncé has another thing in common with fellow performer Mariah Carey. She's a fan of Christmas too. The singer shared with Vogue, "I love Christmas. We decorate cookies and ornaments. We also collect ornaments with everyone's favorite thing."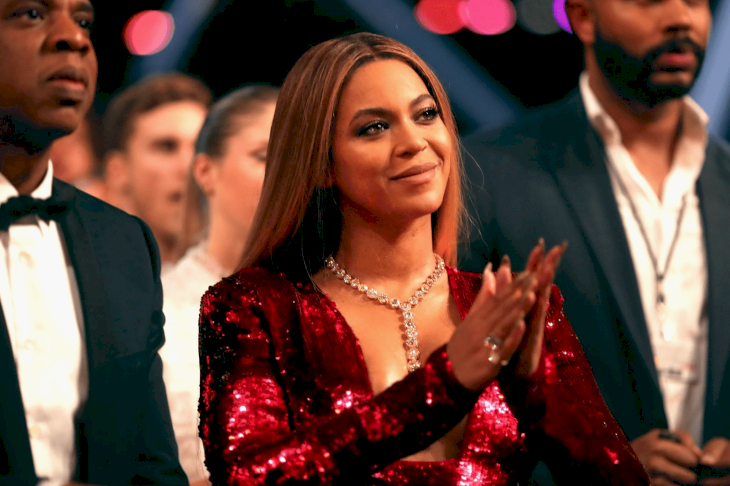 ---
SHE'S RESPONSIBLE FOR A WORD IN THE DICTIONARY
Remember the hit Destiny Child's song Bootylicious? Well, thanks to Beyoncé's songwriting skills, Oxford added it to their dictionary. Imagine being responsible for one word's popularity and then seeing it pop up in a dictionary? Truly iconic.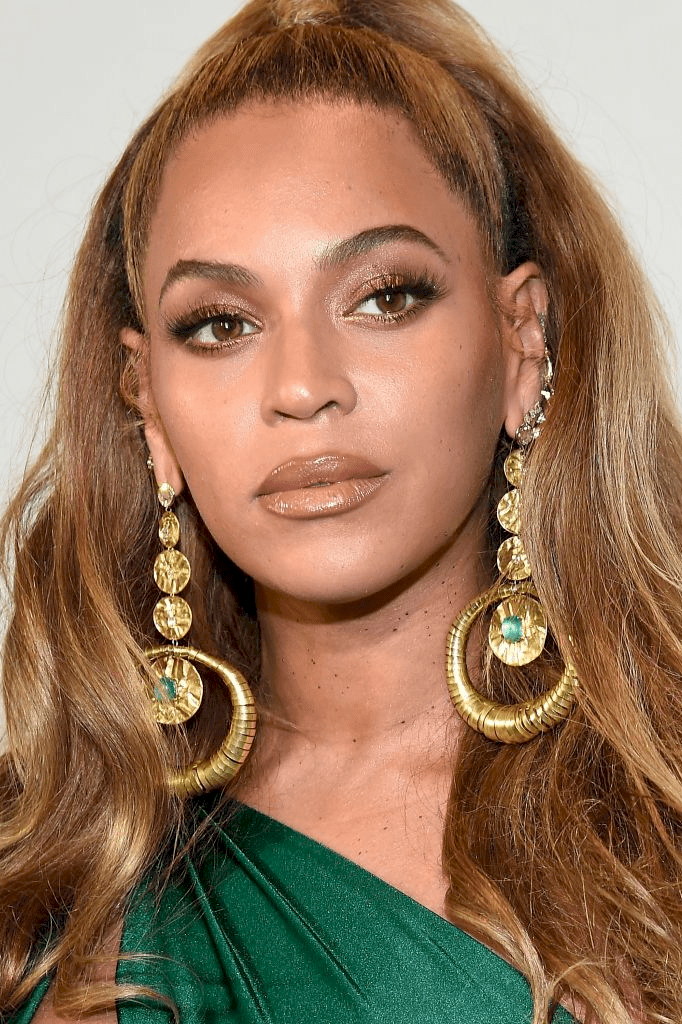 ---
SHE'S THE MOST GRAMMY-NOMINATED WOMAN IN HISTORY
The pop icon has been Grammy-nominated 70 times but has only won 24. Her most notable wins include Song of the Year for Single Ladies, Best Music Video for Formation, and Best R&B Performance for Drunk In Love. Even with all those nods and wins, the star shows no signs of slowing down.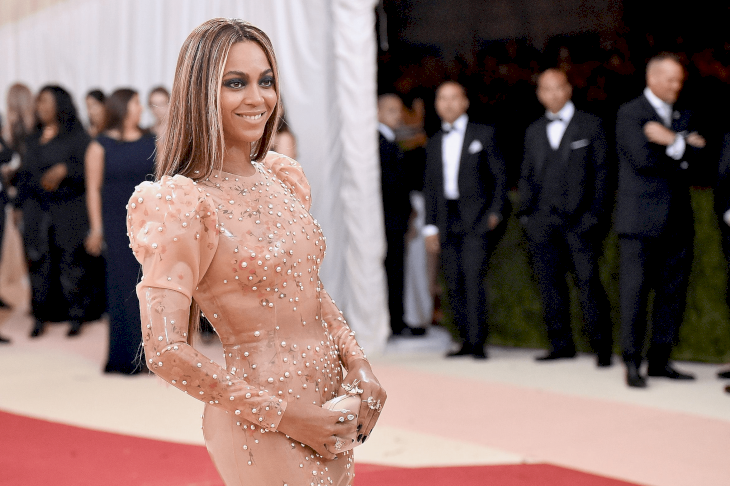 ---
SHE SCORED A CONTENT PARTNERSHIP DEAL WITH AN EXERCISE COMPANY
Bey has just scored herself another win for 2020, she and the cycle-maker company Peloton have partnered to create unique exercise experiences. The content will feature workout classes and the recording artists' music. You can look forward to a variety of workouts from indoor cycling, yoga, and bootcamps. 
---
"Peloton and I both believe that the power of music can help uplift, motivate and inspire those on their fitness journeys," Beyonce shared in a statement. "I've been a Peloton member for several years."
---
THE SECRET BEHIND HER NAME 
We can definitely thank Mrs. Tina Knowles-Lawson for Beyoncé, even more so since the superstar's mother is the reason why she has such a unique name. It turns out 'Beyoncé' is a tribute to Knowles-Lawson's maiden name and her New Orleans heritage. "My name was Celestine Beyoncé, which at that time was not a cool thing to have that weird name," Tina shared.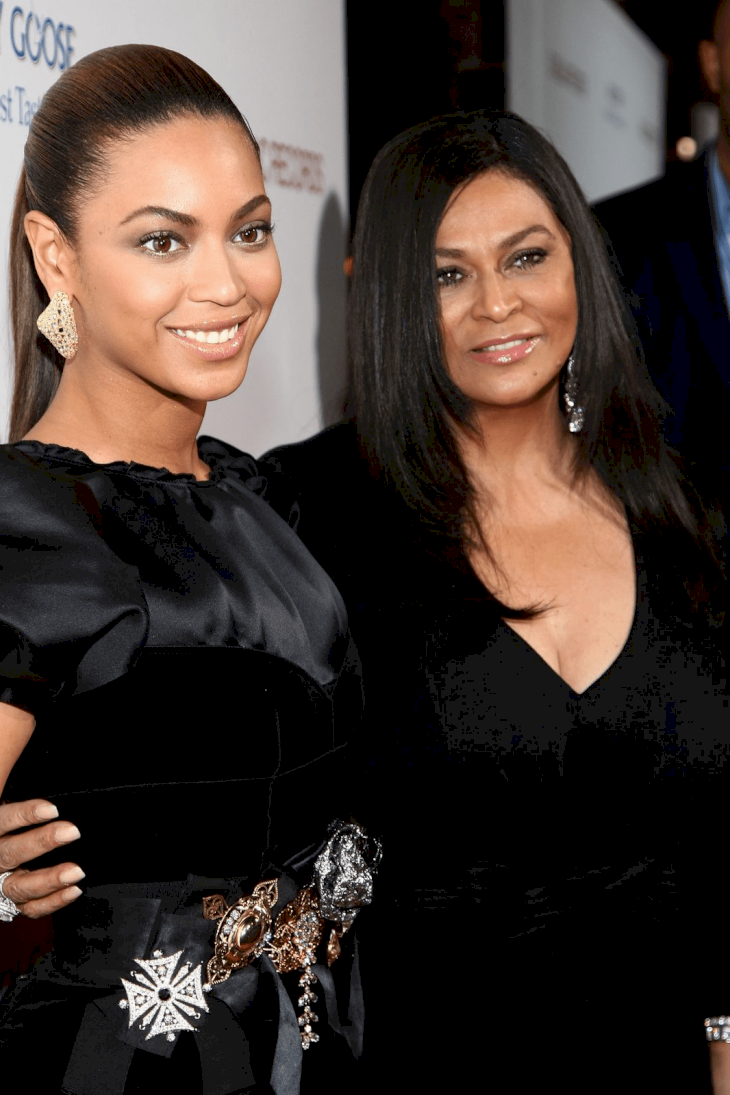 ---
According to the famous matriarch, she was worried that the name would fade away if she didn't pass it down to another generation. Well, we'll certainly never forget the name. Tina further revealed that she and her other brother were the only ones from 6 siblings to spell the authentic name with 'o' instead of an 'i'.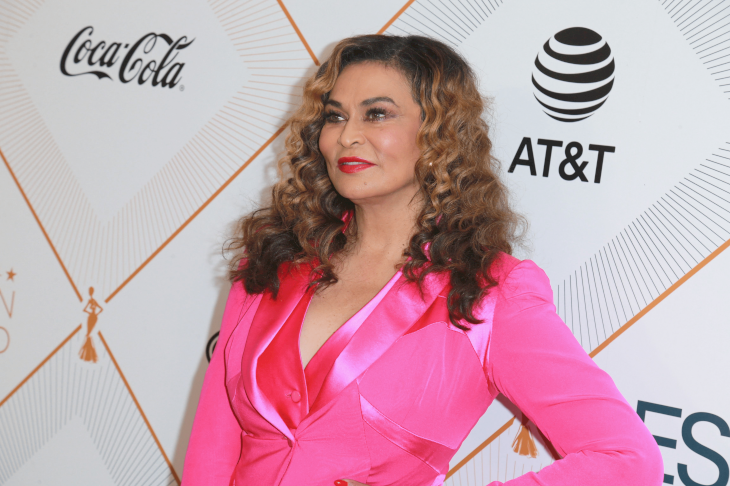 ---
BEYONCE'S DANCE TEACHER DISCOVERED HER SINGING TALENT
Wherever the star's dance teacher Darlette Johnson is, she must be super proud. In 2013, Danielle shared that she hummed a song and Beyoncé stunned everybody with her vocal ability. "And I told her to sing it again and she wouldn't sing it again because she was very shy. And I promised her a dollar and she sang it again," Johnson added.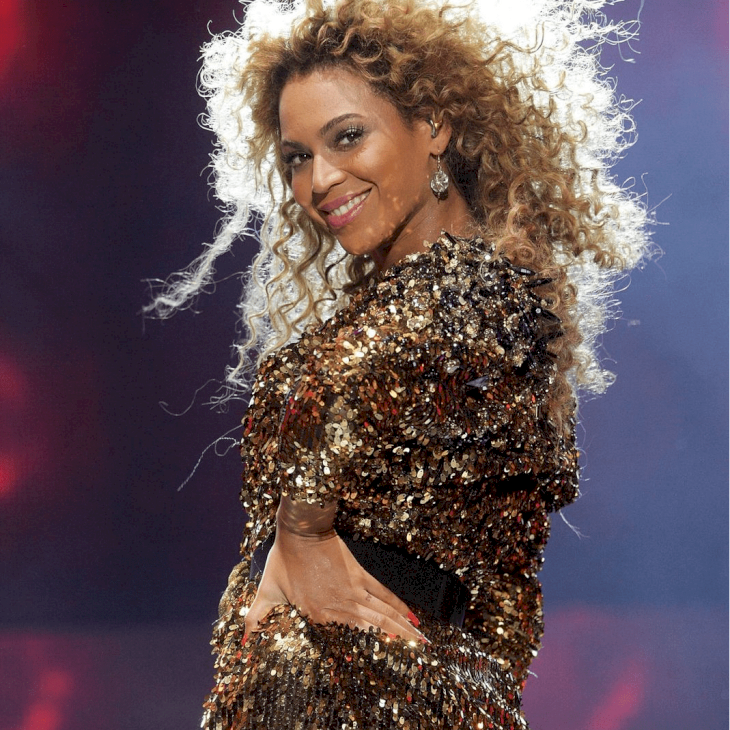 ---
SHE HAD A PET SNAKE 
The pop diva revealed that she and her cousin shared a pet python named Fendi. The snake actually belonged to her cousin, however, the two shared a bedroom so it became their little scaly friend. They grew close to the snake and even slept next to it. But her father got rid of it fearing that it would become a hazard.
---
SHE HAS 80 000 BEES AND PRODUCES JARS OF HONEY
She's known as Queen B so it's befitting that she would actually have her own bees. The Houston native shared that she has two beehives that have about 80 000 bees. The star started keeping bees because her daughter Blue and Rumi have allergies and she's a fan of the health properties contained in honey.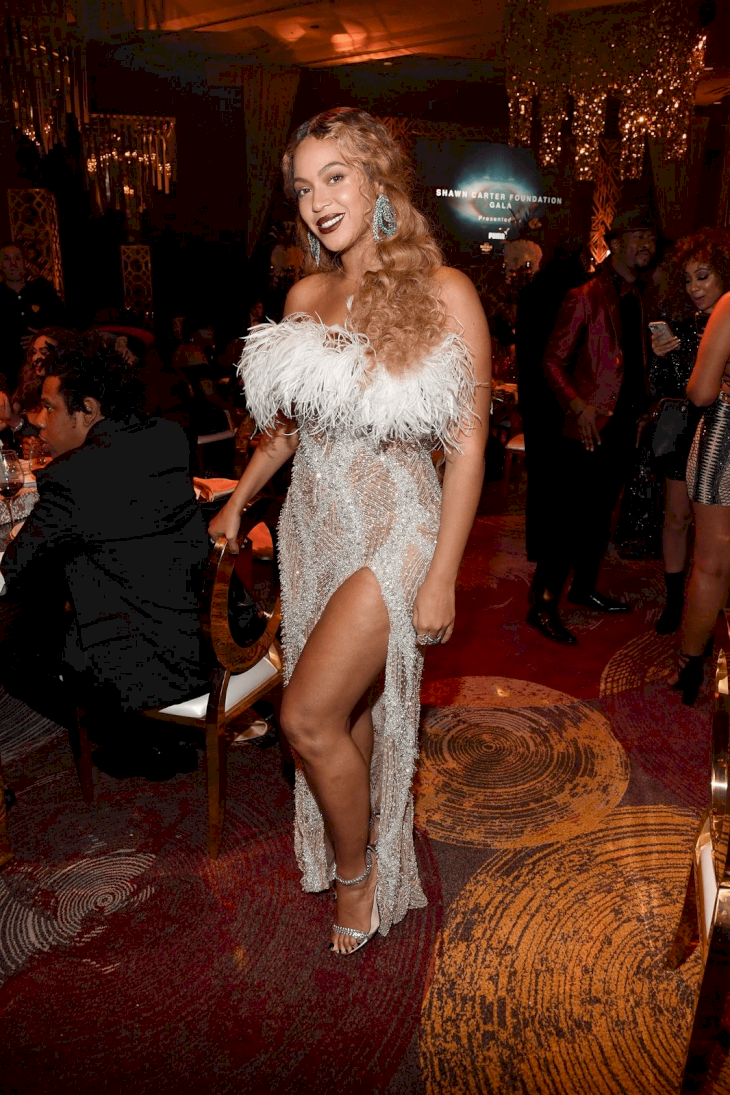 ---
SCIENTISTS DISCOVERED A NEW FLY SPECIES AND NAMED IT AFTER HER
A researcher from the Australian Commonwealth Scientific and Industrial Research Organization, Bryan Lessard, a species of horse fly - Scaptia(Plinthina) Beyonceae. The rare fly was actually discovered in the same year of Beyoncé's birth in 1981.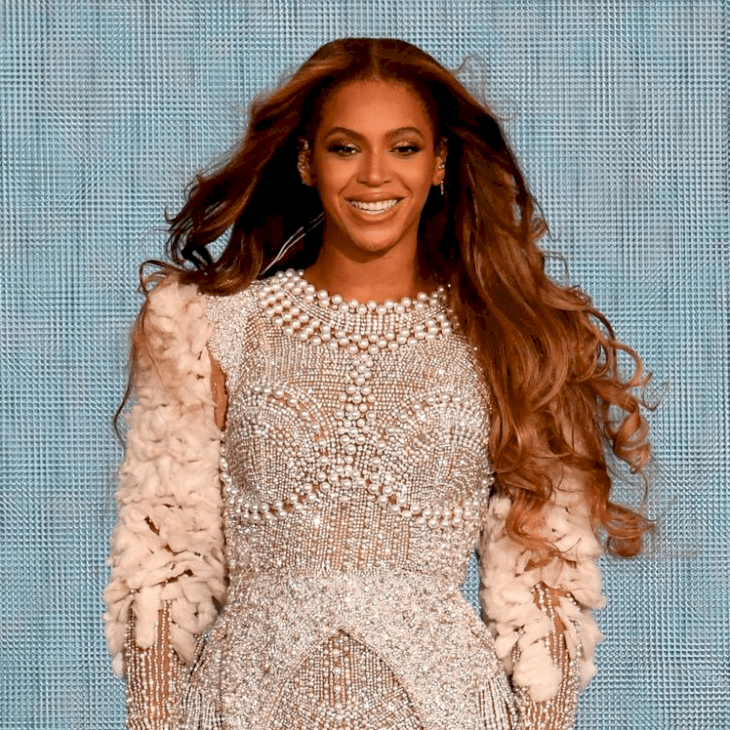 ---
"It was the unique dense golden hairs on the fly's abdomen that led me to name this fly in honor of the performer Beyoncé as well as giving me the chance to demonstrate the fun side of taxonomy — the naming of species," Lessard revealed.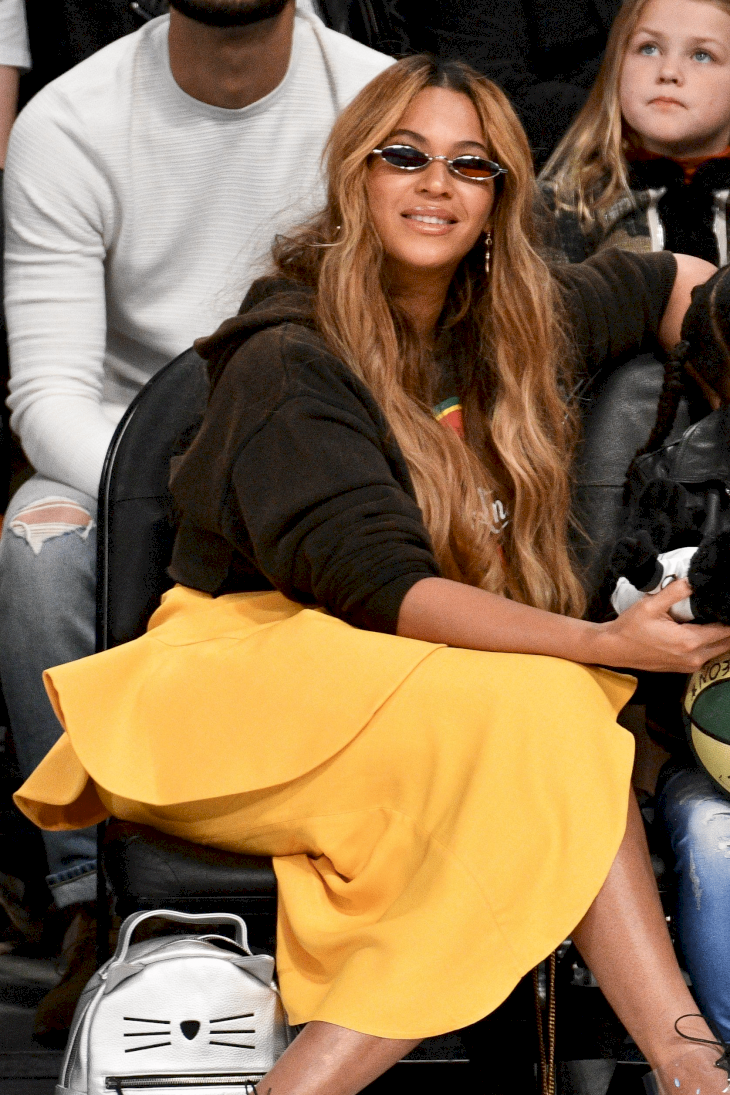 ---
HER BIGGEST MUSICAL INFLUENCE IS MICHAEL JACKSON
The star credits the legendary musician for being the most musical influence in her career. The first time Beyoncé attended a Michael Jackson concert was when she was just 5 years old and that's when it struck her that she wanted to be an entertainer. The singer has shared that if it weren't for Jackson, she would have never been a performer.
---
On the 5th anniversary of his passing, the vocalist took to her website to share a heartfelt message to the late music icon.  "Michael Jackson changed me and helped me to become the artist I am. Thank you, Michael."
---
SHE ALMOST TOOK THE LEAD ROLE IN A STAR IS BORN REMAKE 
Most people don't know that the entertainer was set to star in the lead role Alley Maine succeeded by Lady Gaga. Bey was approached to star as the character before Gaga and Bradley Cooper came on board. However, the director of the hit film Clint Eastwood and Beyoncé shared that they had trouble coordinating their schedules to make it happen. 
---
SHE MET HER JAY-Z AT 18 YEARS OLD 
According to the reports, the couple first laid eyes on each other around 1999/2000, Beyoncé was around 18 at the time. Jay-Z once shared that they began their courtship in 2001 during the time they both appeared on a Vanity Fair cover. Beyoncé told Oprah that they started off as friends and spent a year and a half talking over the phone.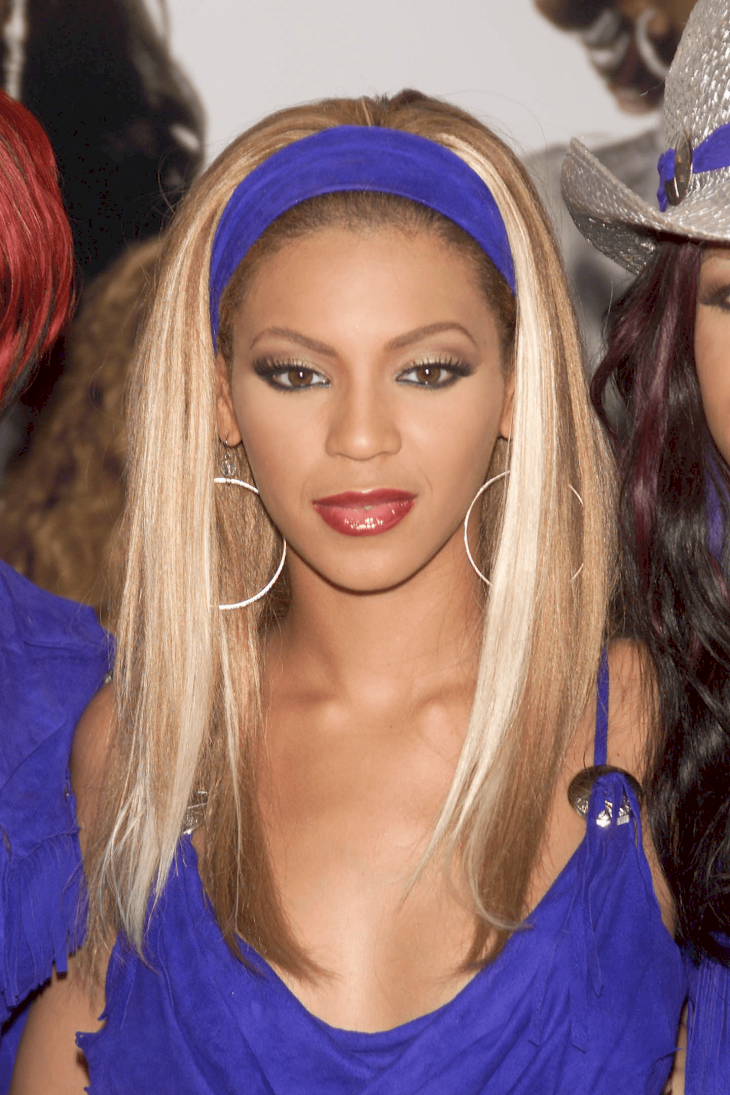 ---
Being that they've always been private people, the couple kept a low profile in their early years but the music collaborations and chemistry were telling. The two would even refer to each other in the music. By the time 2004 came around, the secret was out! The PDA was an obvious sign.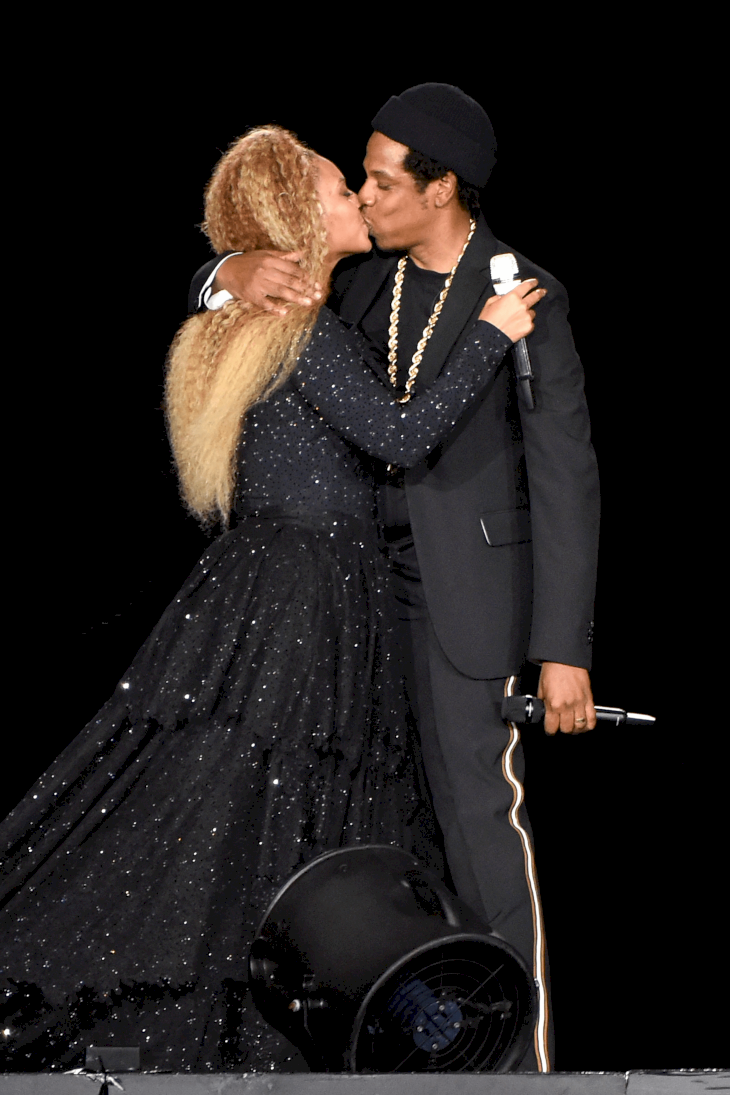 ---
'FOUR' HAS SPECIAL MEANING FOR THEIR FAMILY
You know it's real when one specific number becomes a theme in your romance. Beyoncé was born on September 4, Jay-Z's birthdate is December 4, and Tina Knowles-Lawson's birthdate is January. If that isn't enough, the couple married on 4/4/2008.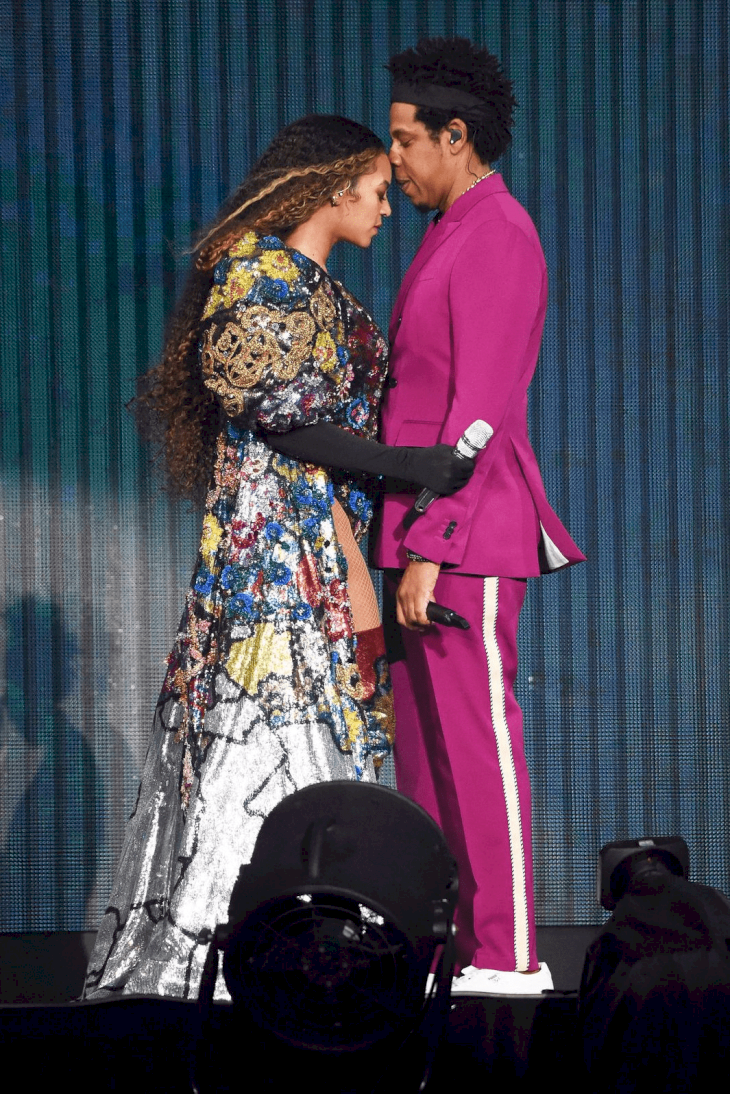 ---
But that's not all, the hip hop star titled his most recent album 4:44 and Beyoncé titled her fourth studio album 4. Maybe we can expect baby no. 4 just to complete the circle. The couple reportedly named their daughter Blue Ivy in reference to Jay's favorite color and the roman numerals for 4. The pair also has the roman numerals tatted on their ring fingers.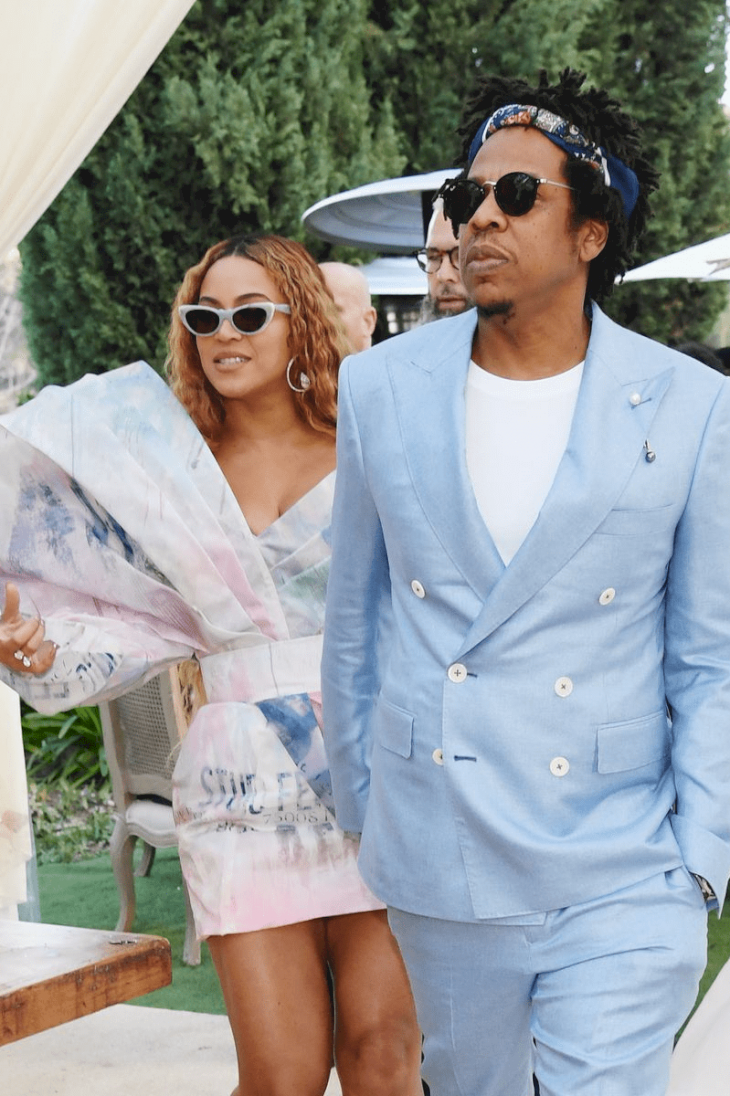 ---
JAY-Z AND BEYONCE WED IN A SMALL CEREMONY WITH 40 PEOPLE
The couple secretly married in a small ceremony surrounded by their closest friends and family. Beyoncé casually mentioned it during a speech at the listening party of her I Am Sasha Fierce album.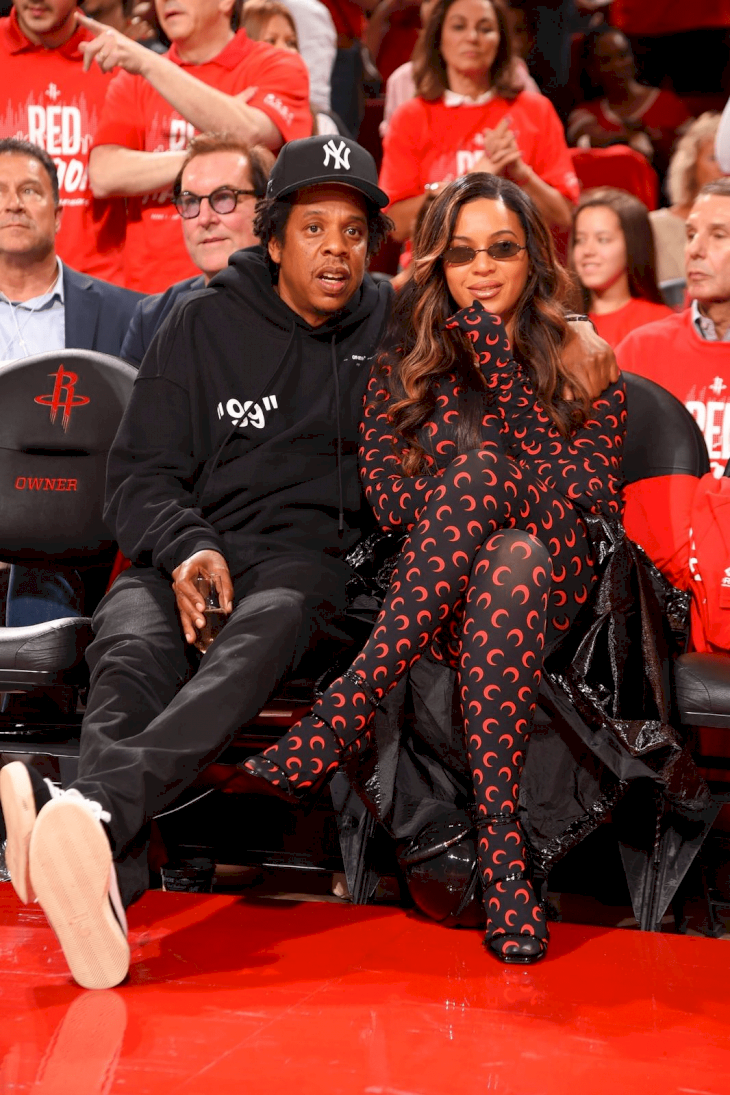 ---
THE COUPLE RENEWED THEIR VOWS ON THEIR 10 YEAR ANNIVERSARY
In 2018, the couple had a whole lot to celebrate. Apart from their newborn twins, the duo decided to renew their vows on their anniversary. The star revealed the news in an intimate post on her website. As if that wasn't enough, she performed at Coachella during the same year. Moreover, she and her husband released their joint album The Carters.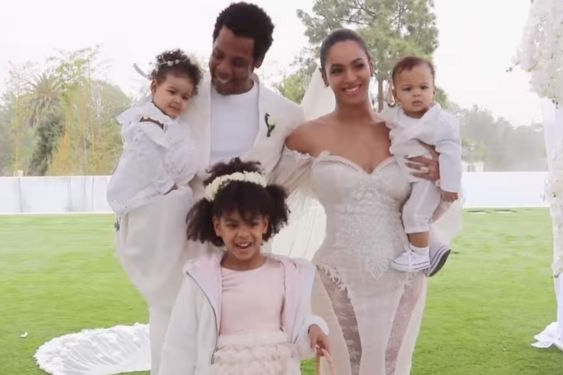 ---
HER 2011 VMA PREGNANCY ANNOUNCEMENT EARNED 'THE MOST TWEETS PER SECOND'
The recording artist announced her pregnancy with Blue Ivy during a live performance at the 2011 VMA's. That moment has been embedded in pop culture forever as it earned the Guinness World Record for the "most tweets per second recorded for a single event" on Twitter. It received 8,868 tweets per second.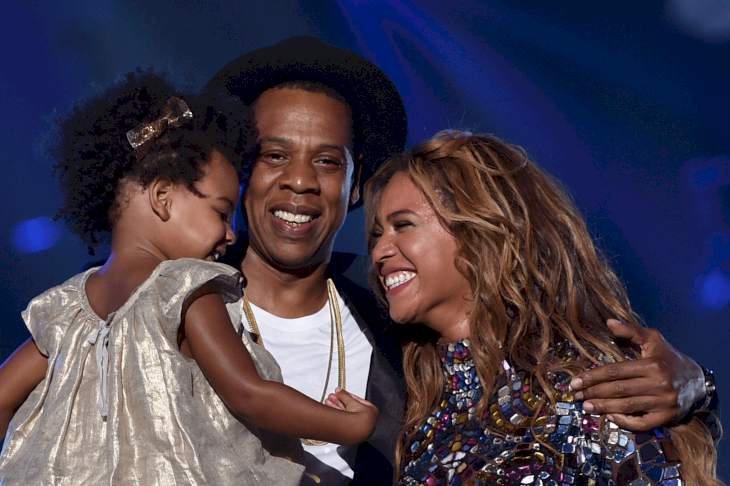 ---
HER PREGNANCY REVEAL WITH SIR AND RUMI BROKE AN INSTAGRAM RECORD
By now we're all aware of the internet shattering pregnancy announcement. Within 8 hours of it being posted, it gained over 6.3 million likes, which beat Selena Gomez's record. Even though Kylie Jenner has now surpassed Bey's record, the picture is still known as an iconic social media moment.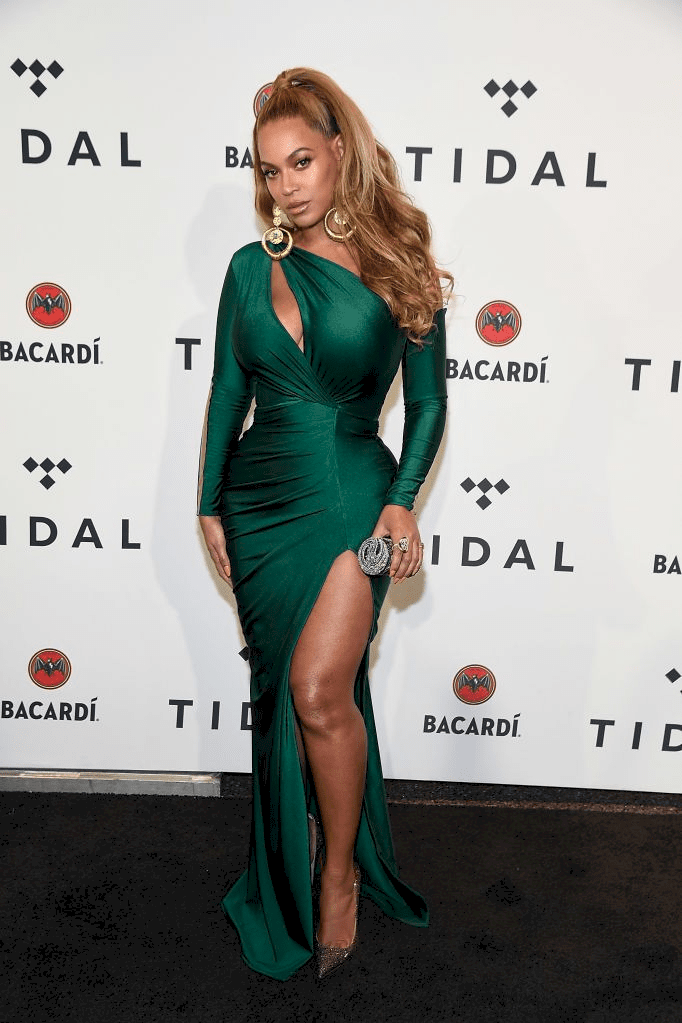 ---
SHE ONLY HAD ONE ROMANCE BEFORE JAY-Z 
For as long as we can remember, it's always been Jay and Bey but the Black Parade singer was romantically involved with one other man before her mogul husband. The star shared started dating her first boyfriend at 12 or 13 years old until she turned 17. She added that she's always been a grounded and mature person.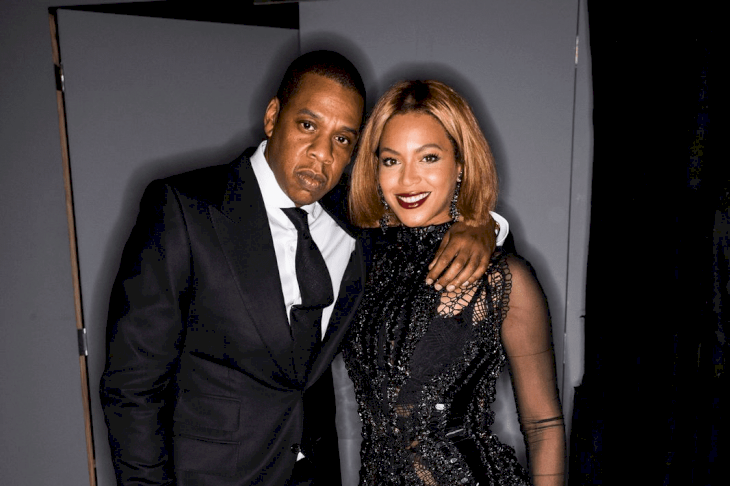 ---
"Though I was too young for it to really be a boyfriend — we didn't live together, we didn't, you know… That was my only experience with a guy, and since then I've only had one other boyfriend in my life — Jay," the recording artist shared.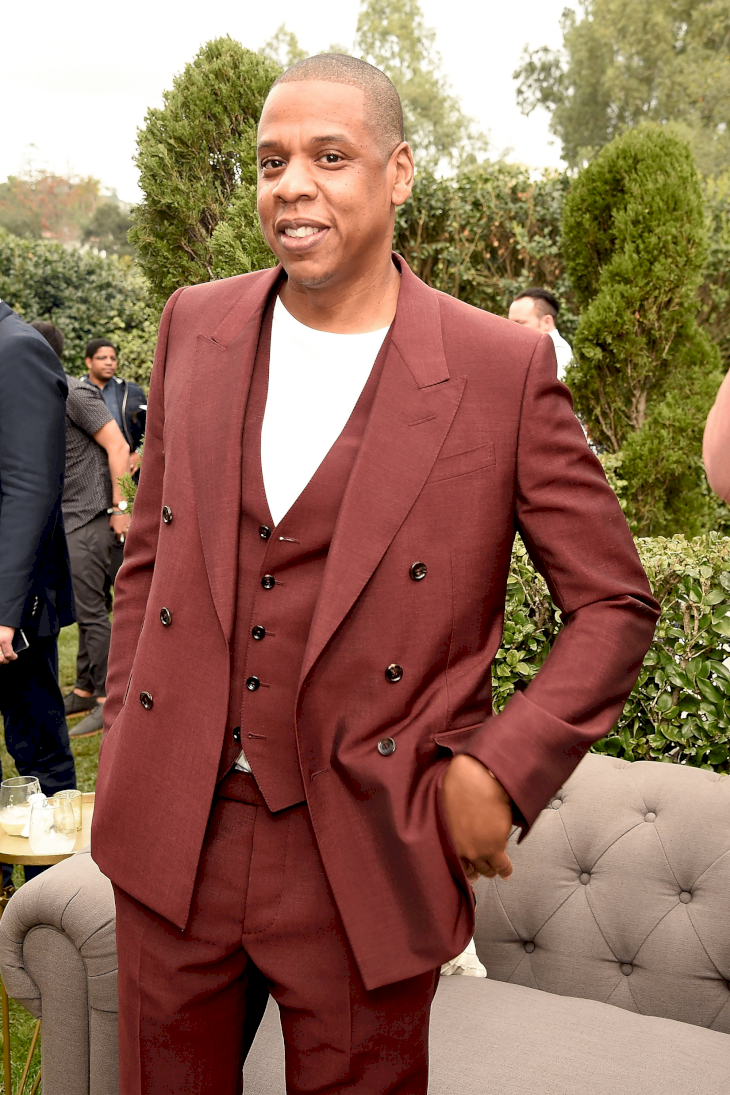 ---
BEYONCE'S ONE AND ONLY EX-BOYFRIEND
Thanks to the Bey Hive, we know that the first man the star's life was Lyndall Locke. He's currently a chef who acquired his own catering company. He described Beyoncé as being driven and focused from a young age. Ultimately, the pair broke up due to the pressures of the singer's rising music career.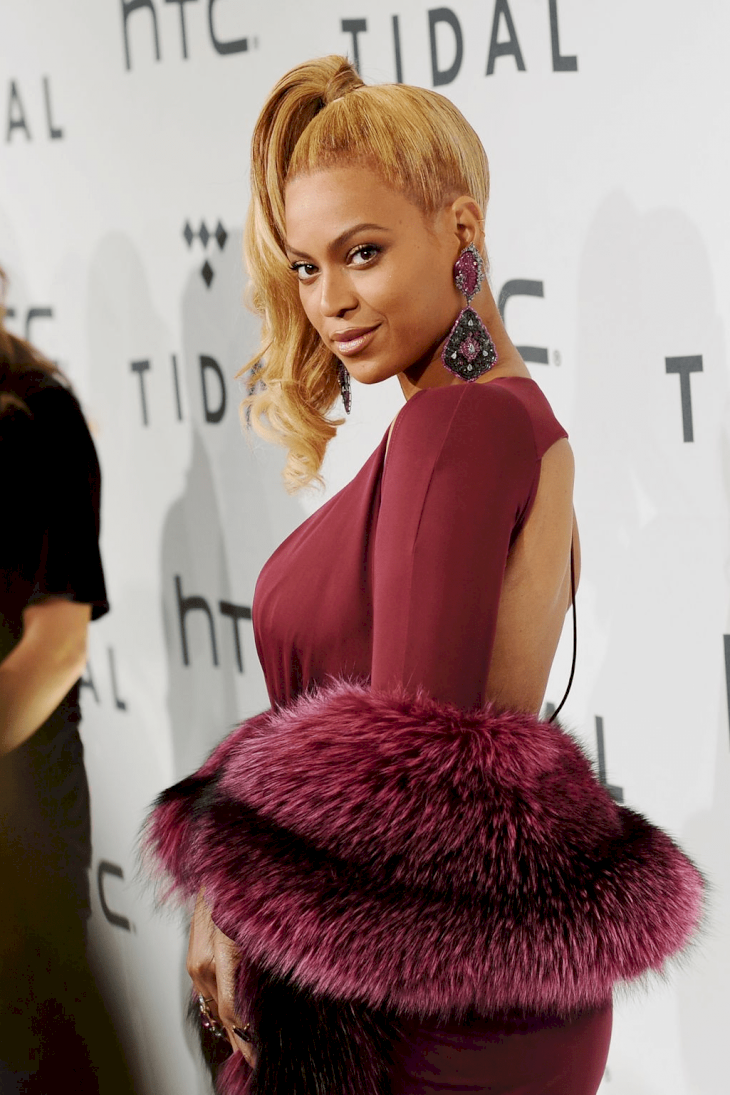 ---
SHE AUDITIONED FOR JOSIE AND THE PUSSYCATS IN 2001
Film director Harry Elford shared with Billboard that Beyoncé wanted to be apart of the project. She didn't get the role but she went on to star in other great films such as Austin Powers and The Pink Panther. Some things happen for the best, we loved her in both films.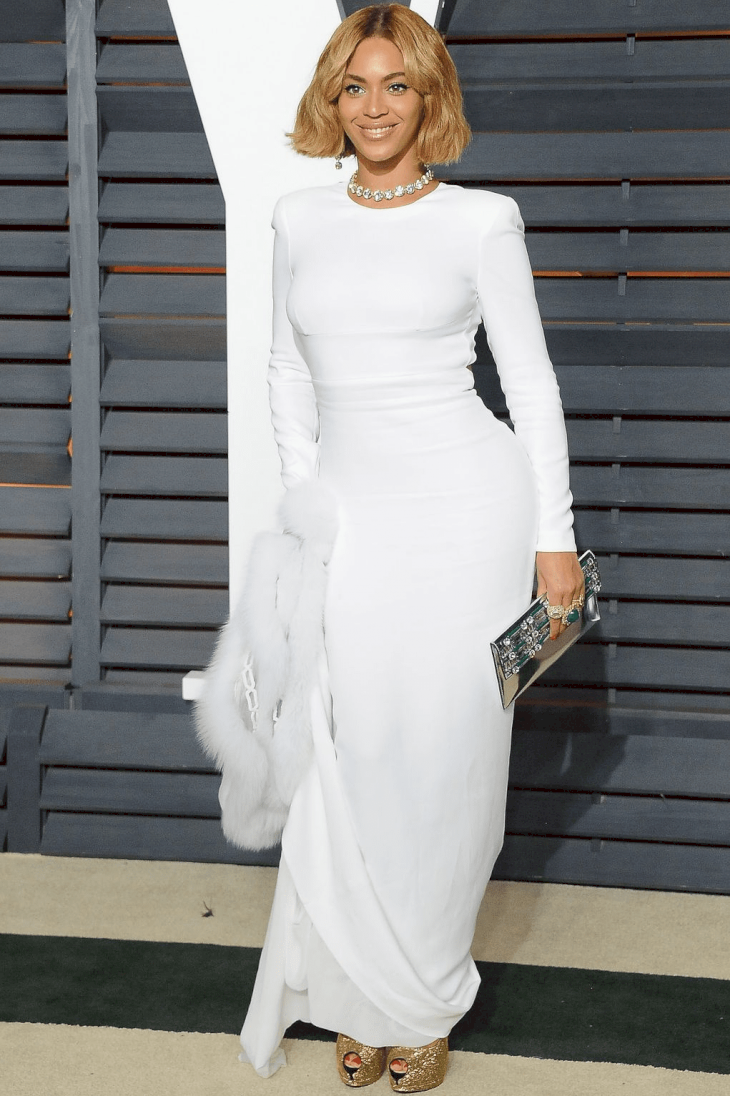 ---
SHE'S THE FIRST BLACK WOMAN TO HEADLINE COACHELLA
When she performed at Coachella it was so legendary many dubbed it #BeyChella. It featured a 200 person band dressed in the signature BK uniforms. They rehearsed for an intense 8 months and it was all documented in the Netflix film Homecoming.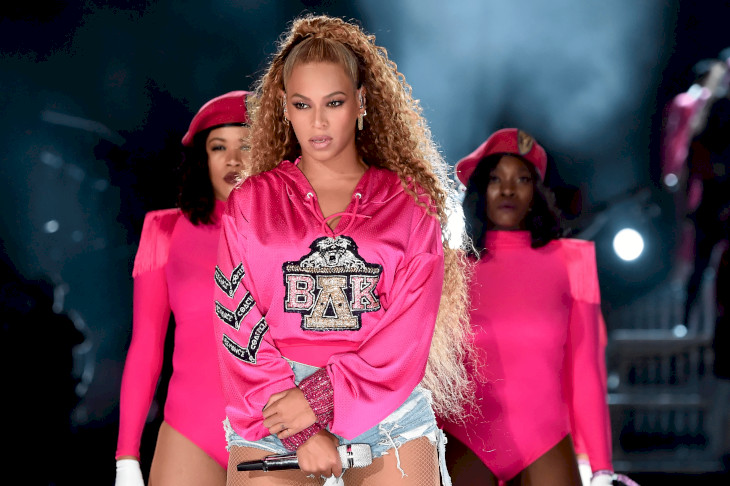 ---
SASHA FIERCE HELPS HER WITH STAGE FRIGHT
Fans of the pop idol will know Beyoncé's alter ego Sasha Fierce. The persona was embedded in her image, she even named her 2008 album  I Am... Sasha Fierce. The singer opened up about how much confidence she drew from Sasha Fierce stating: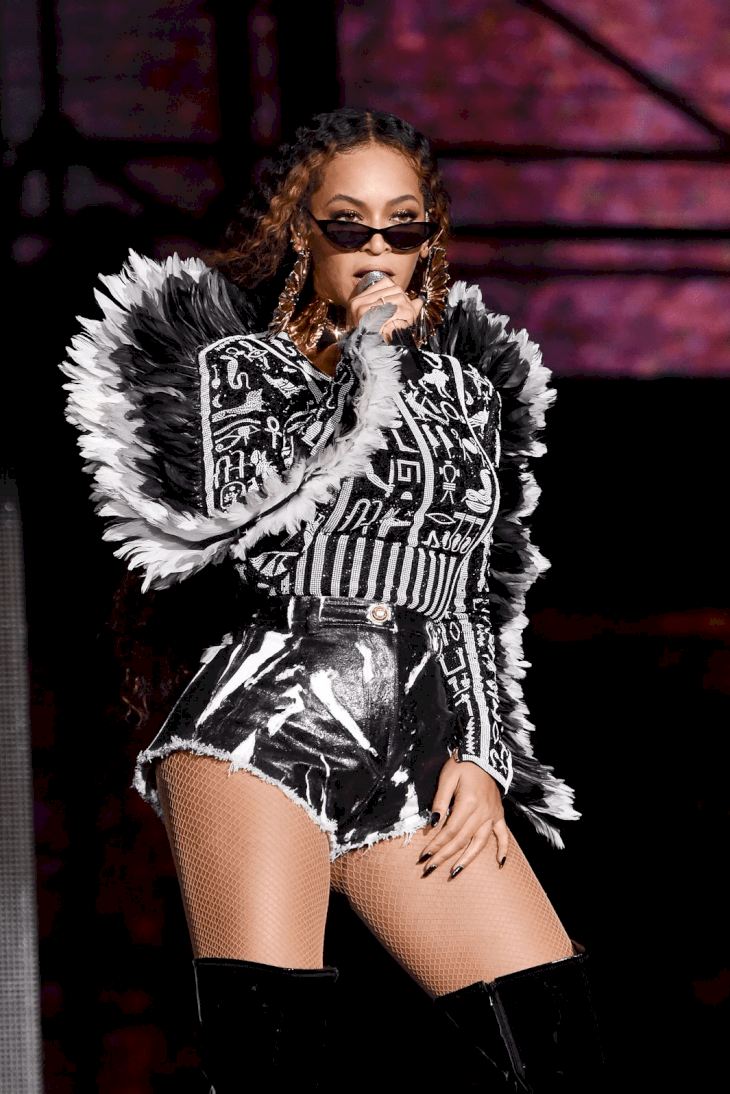 ---
"If Beyoncé was onstage for two hours, I don't know whether it would be as interesting. I think people come to the show to be entertained. There are certain things I'd never say in my normal life; there are certain things I wouldn't wear."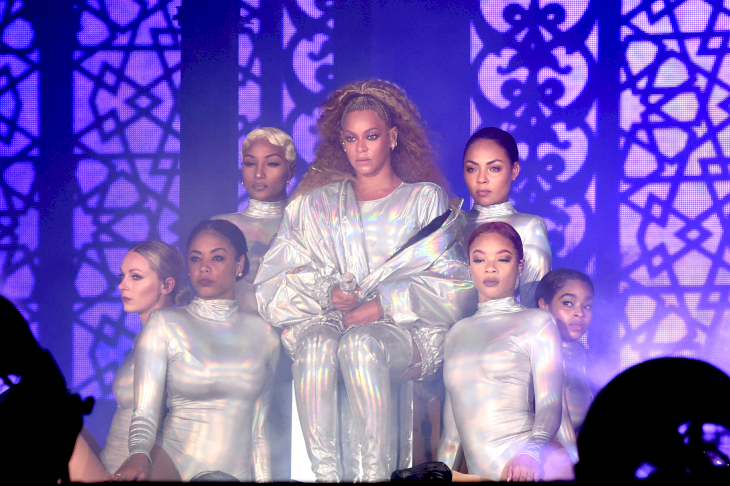 ---
The recording artist revealed that she wouldn't like Sasha if she were a real person. The star called her too aggressive and reflected on her overconfidence and vivaciousness. The star developed the character so that the stage part of her image could live separately from her as a person.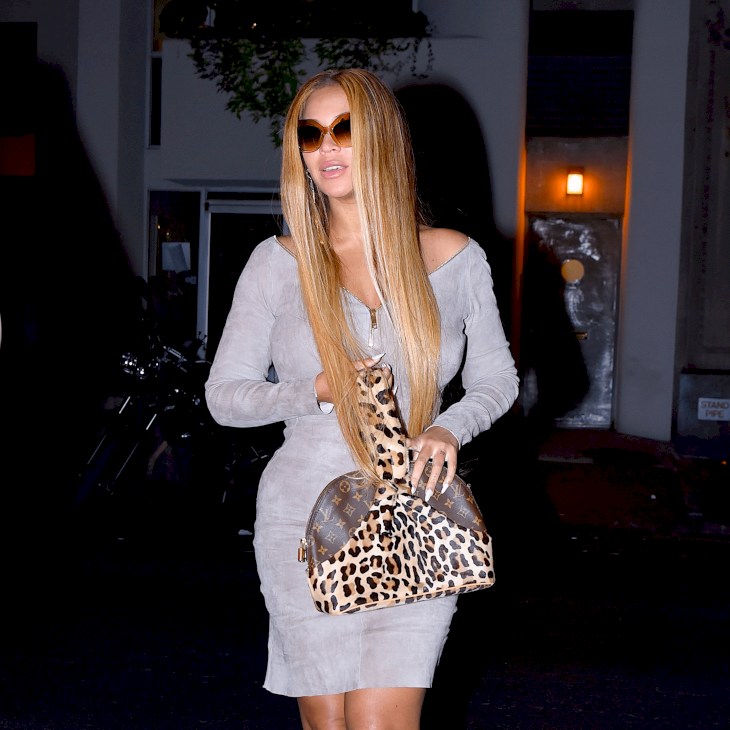 ---
But everything has to come to end at some point. In 2010, the performer announced that Sasha Fierce was no longer apart of her image. It's unclear when the star decided to part ways with her alter ego but she shared that she had outgrown that part of herself.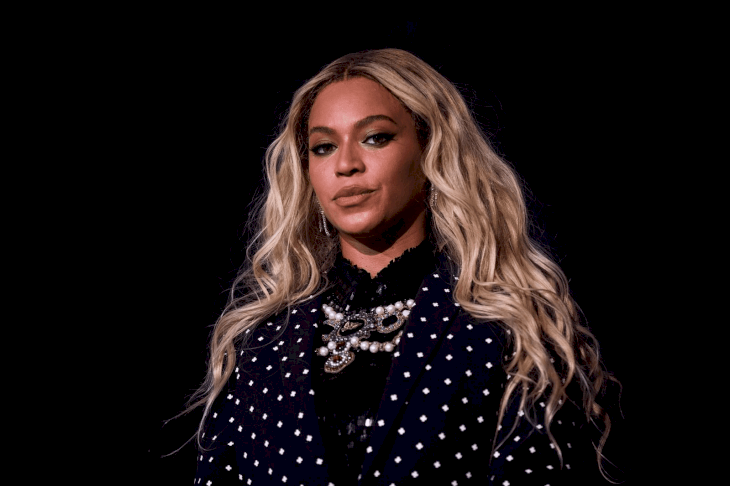 ---
SHE JUST DROPPED THE SECOND HUGELY SUCCESSFUL IVY PARK ATHLEISURE COLLECTION
In 2019, the singer released the first athletic wear collection which sold out within weeks. She's back with round 2 unisex version of the Addidas clothing line, that caters to a wider range of people. Her famous enormous boxes filled with Ivy Park have been making their rounds on Instagram as her celebrity friends show off their new fits. 
---
SHE BELIEVES IN LEADING HER CHILDREN BY EXAMPLE
With the world constantly changing, the star believes in being a listening ear for her children. She is a fully present parent who lets her children voice out their thoughts and feelings. The Brown Skin Girl singer also added, "I believe the best way to teach them is to be the example."
---
SHE WELCOMED NICKI MINAJ TO THE MOTHERHOOD CLUB
Following the birth of her firstborn son, Nicki Minaj received an outpour of congratulations from fans and her famous friends. One of whom is Beyoncé. The rapper shared the mega star's well wishes in an Instagram post. The note read: "Onika, welcome to the motherhood club. God bless you and your family. B"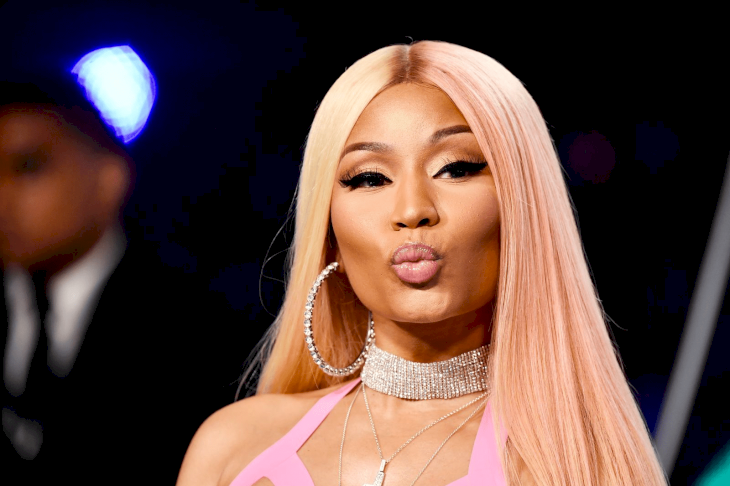 ---
SHE'S A GENEROUS PERSON
Beyoncé is involved with a number of charitable causes. She lends her hand to causes such as education, health, and gender equality. The most notable of all her work is the Survivor Foundation that she founded with her Destiny's Child bandmate and childhood friend Kelly Rowland. The organization was established to help survivors of Hurricane Katrina.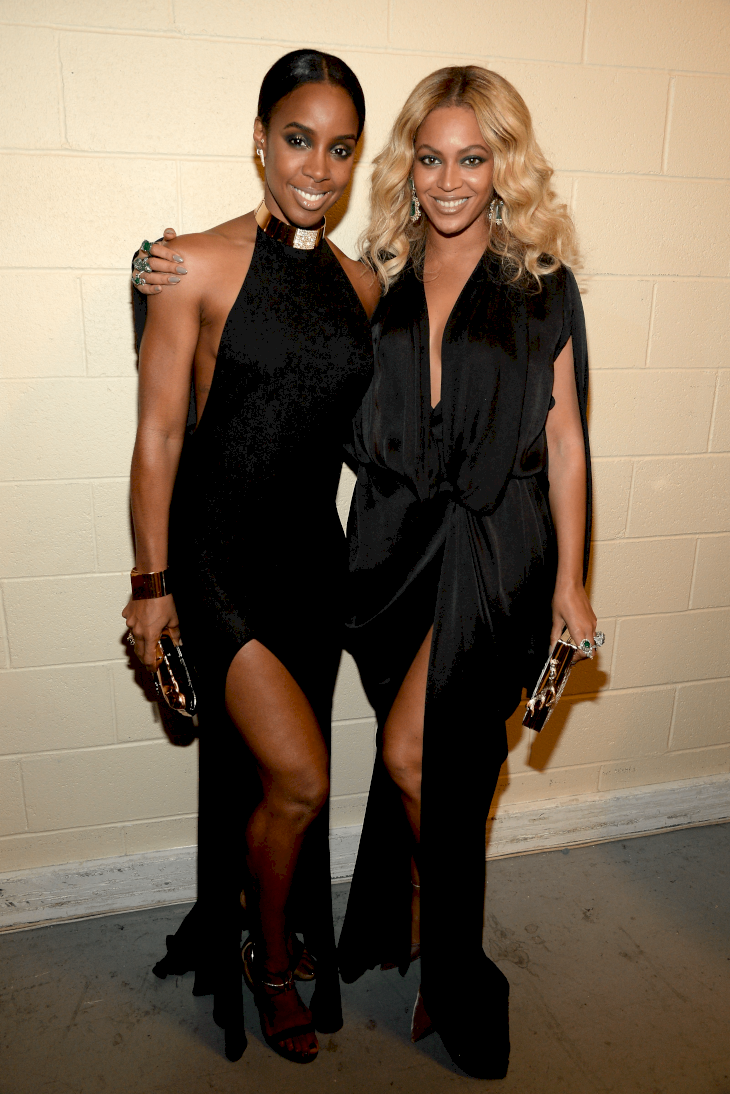 ---
AS OF 2020, SHE'S THE ONLY ARTIST BESIDES MARIAH CAREY TO HAVE A HIT NO. 1 IN 4 DECADES
She's a famed hitmaker who's obtained huge records in the 90s, 2000s, and 2010s. From Destiny's Child hits to her solo numbers name Put A Ring On It, Crazy in Love, and Formation. Her most recent banger no.1 is the Savage Remix with the hip hop artist Megan Thee Stallion. 
---
Wow, she has a heart of gold on top of her amazing success. Now that we've learned a little bit more about this music icon, let us know which fact surprised you the most about the star.