Meet 'Forrest Gump' Cast Then and Now
"Forrest Gump" was a smash hit when it debuted in 1994, winning six Oscars and the hearts of moviegoers all over the world. Behind the heart-warming tale, Tom Hanks wasn't the first, second, or third choice for the titular role, quite a few top actresses said "no" to the role of Jenny, and you'll never guess who wasn't paid! But first, here's a look at the actors' their lives after the iconic film.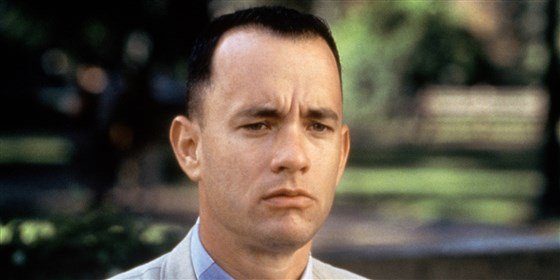 TOM HANKS
Tom Hanks was already an Oscar award-winning actor by the time he played Forrest Gump, which only made him an even bigger star. After the movie, Hanks continued his career, earning more awards. He executive-produced the HBO series "Band of Brothers" that won an Emmy Award.
The actor also played the main character in the Dan Brown novels turned movies "The Da Vinci Code" and "Angels and Demons," and starred in "Saturday Night Live's" Halloween special. Hanks was able to maintain a strong and healthy family life with his wife, Rita Wilson, whom he married in 1988.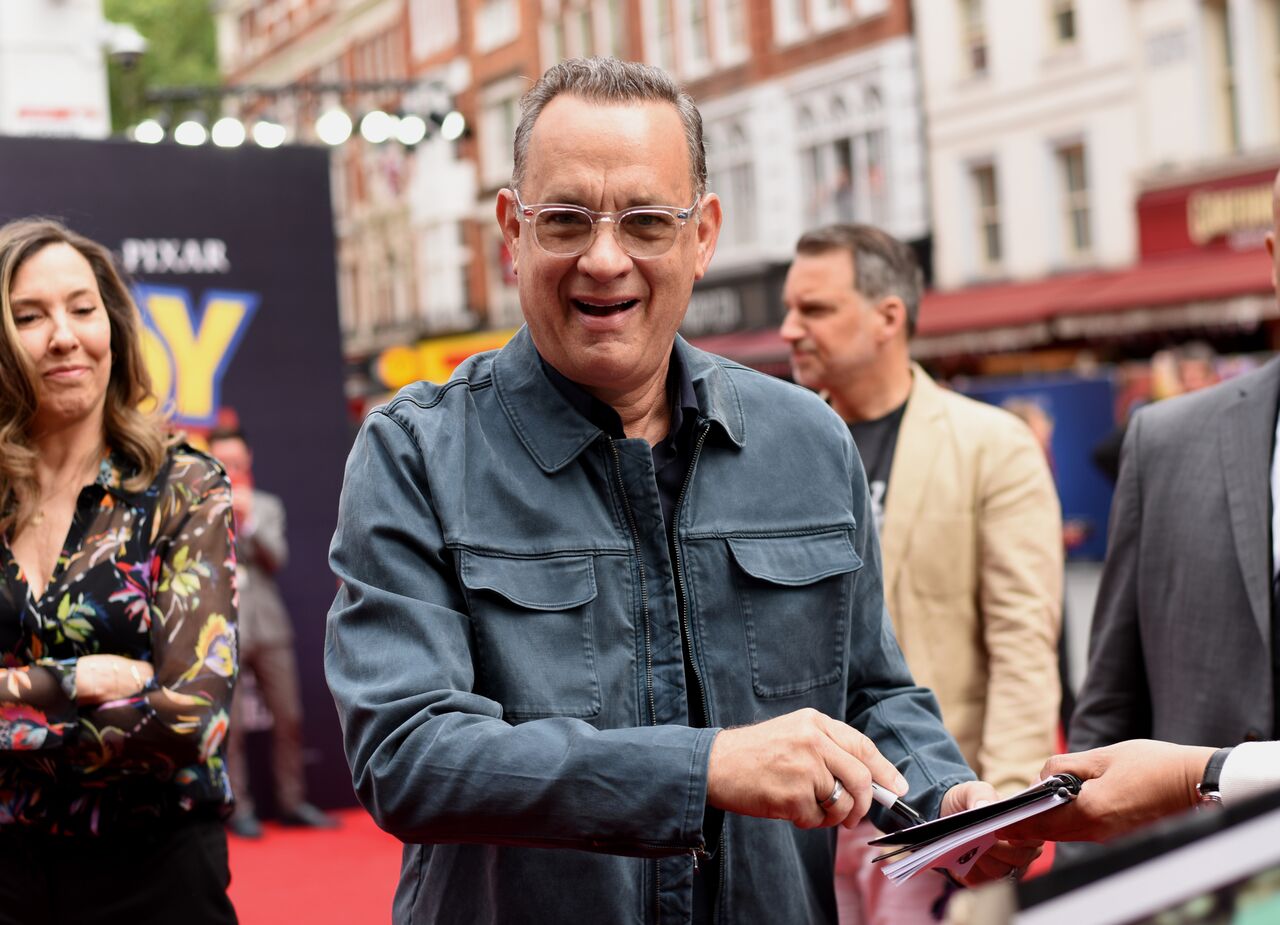 ROBIN WRIGHT
Like her co-star, Robin Wright had an established career and fan base when she appeared as Jenny Curran in "Forrest Gump," thanks to  daytime drama "Santa Barbara" and her performance in "The Princess Bride."
However, the actress was barely seen onscreen after the significant film. Her next big role was at age 46 when she starred in Netflix's "House of Cards" as Claire Underwood.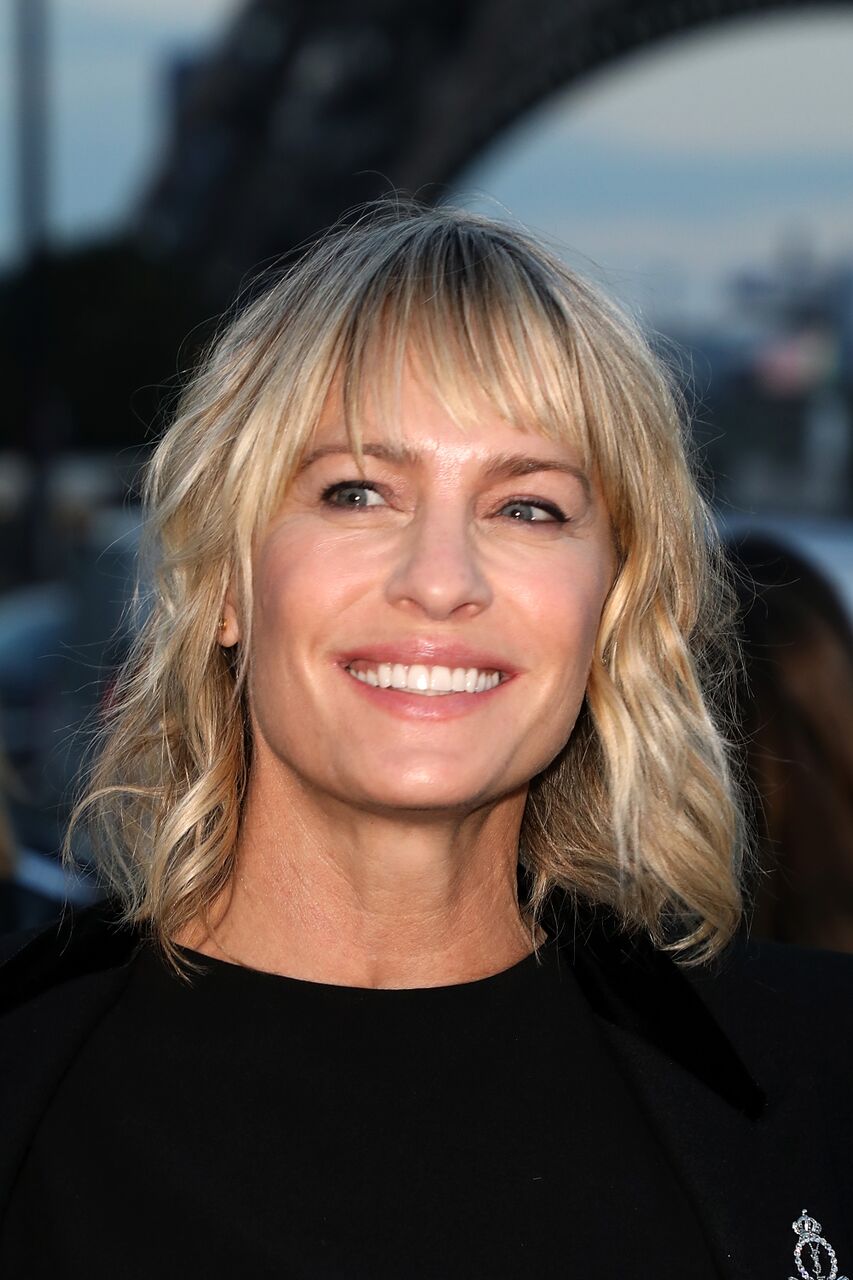 MICHAEL CONNER HUMPHREYS
While starring as young Forrest in the movie could have been a stepping stone for Michael Conner, he quit the business and later joined the army, serving for four years. He returned to the industry in 2011, playing a soldier in the indie film "Pathfinders."
He took another long hiatus, before appearing in 2019s "Knight's End." In a 2015 interview with the young Forest, Humphreys disclosed that he was studying for a degree in international relations while residing in Mississippi. 
SALLY FIELD
Multiple Oscar winner Sally Field portrayed the Gump matriarch. Field carried on with her successful career after the film, starring on "ER" and "Brothers and Sisters," which won her an Emmy Award. 
Her more recent films are the "Amazing Spiderman" installments, where she played Aunt May, alongside Andrew Garfield, the Netflix series "Maniac," and "Hello, My Name is Doris." Before Forrest, Field was known for "Gidget," "Norma Rae," "Sybil," "Soapdish," and "Not Without My Daughter."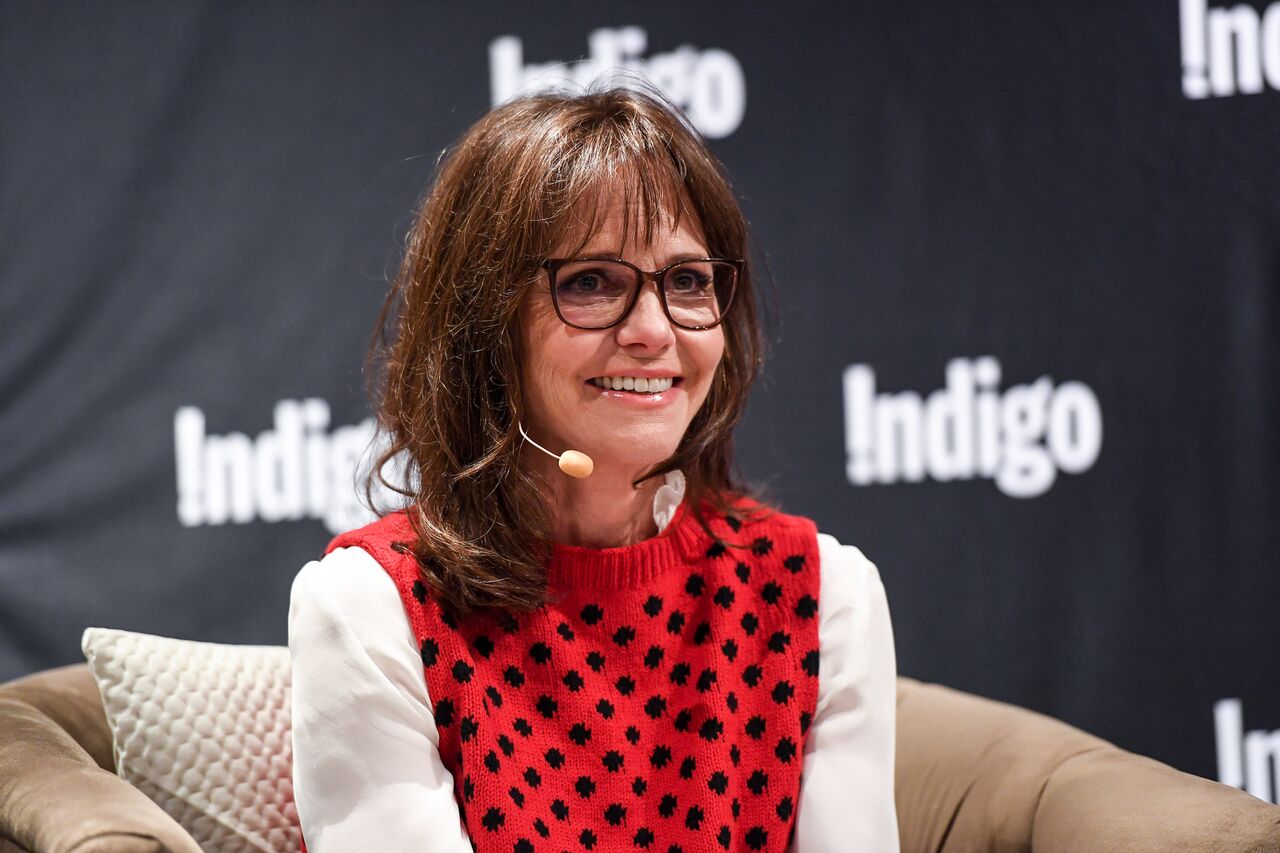 GARY SINISE
Among the cast of "Forrest Gump" was Gary Sinise, who played Lieutenant Dan. Sinese continued working with Hanks in two other films: "Apollo 13" and "The Green Mile." He became a regular on the primetime franchise of CSI as Detective Mac Taylor, airing from 2004 to 2013, before taking a lead role in "Criminal Minds."
Sinese's military portrayal in "Forrest Gump" paved the way for him to become a supporter of American servicemembers, founding a philanthropic organization, Gary Sinise Foundation to support military members when they return home.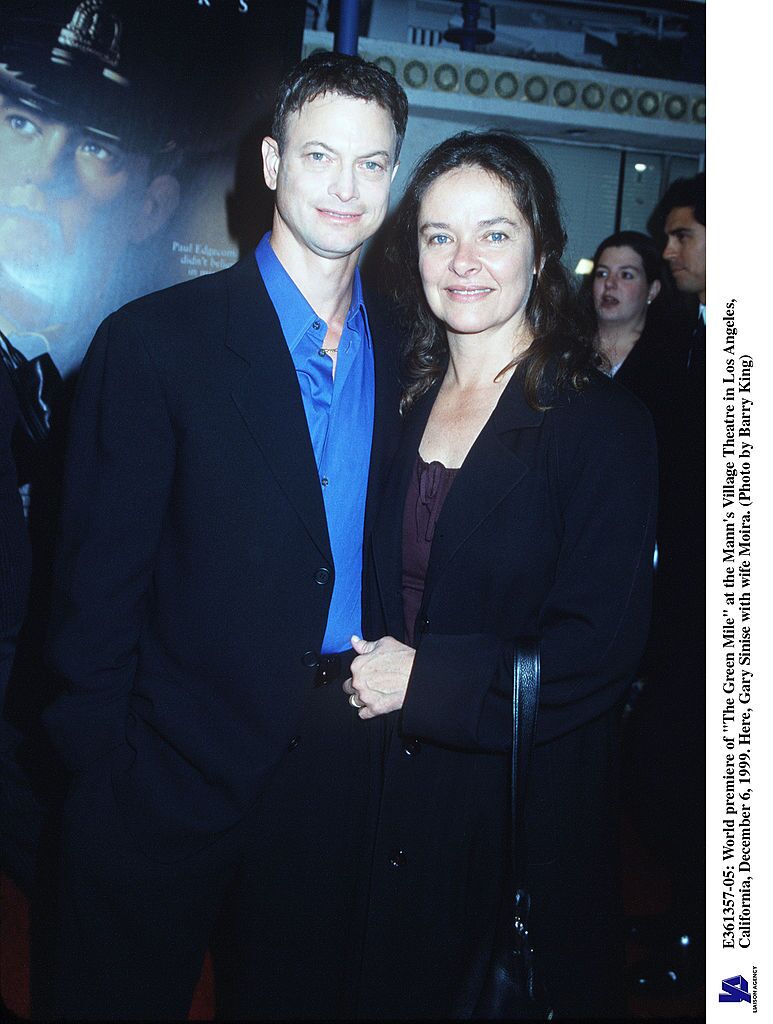 MYKELTI WILLIAMSON
One of the most-loved characters of the film was Forrest's shrimp-loving best friend Benjamin Buford "Bubba" Blue played by Mykelti Williamson. And, yes, Williamson needed a prosthetic lip to portray the part.
The actor stayed in Hollywood for a long time with big and small roles, including as a regular on "Justified" and in the NBC drama "Boomtown." He also appeared as an outlaw in "Con Air" and was part of the stellar Oscar Award-nominated cast of "Fences."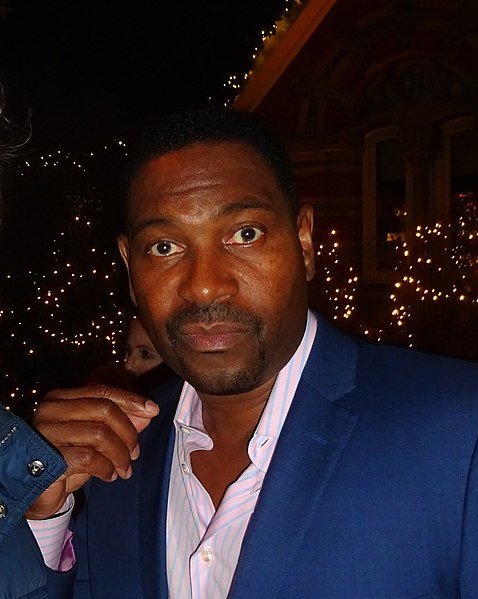 HALEY JOEL OSMENT
Haley Joel Osment was discovered and cast for the role of Forrest Gump Jr. because of his adorable Pizza Hut commercial at age four. Although the movie was not his breakthrough role, the actor gained fame and went on to star in "The Sixth Sense," for which he received an Oscar nomination.
He was also recognized with an Oscar nomination for best-supporting actor for his portrayal in "Secondhand Lions," and later appeared in the Oscar-nominated movie "AI. Artificial Intelligence." Most recently, he appeared in 2015s "Entourage," "Silicon Valley," and the Netflix film "Extremely Wicked Shockingly Evil and Vile."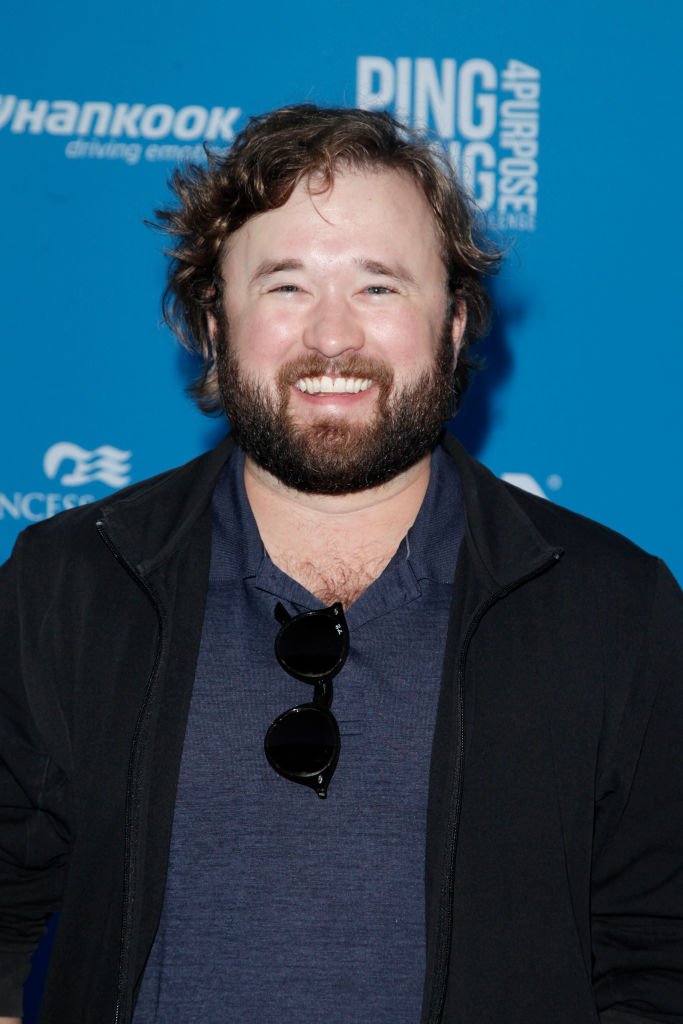 SAM ANDERSON
The principal who admitted Forrest to the public school system in exchange for a roll in the hay with Mrs. Gump will always be remembered for his hee-hawing reaction. When it comes to the actor who played him, Sam Anderson is more recognizable for his post -"Forrest Gump" performances.
From 2005 through 2010, Anderson was a series regular on "Lost," as the kind-hearted Bernard or the cold-hearted Lee Paxton on "Justified." Meanwhile, the actor keeps a low profile off camera. The only available information about his personal life is that he's been married to the same woman since 1985, is the father of now grown twins, and he enjoys writing mysteries.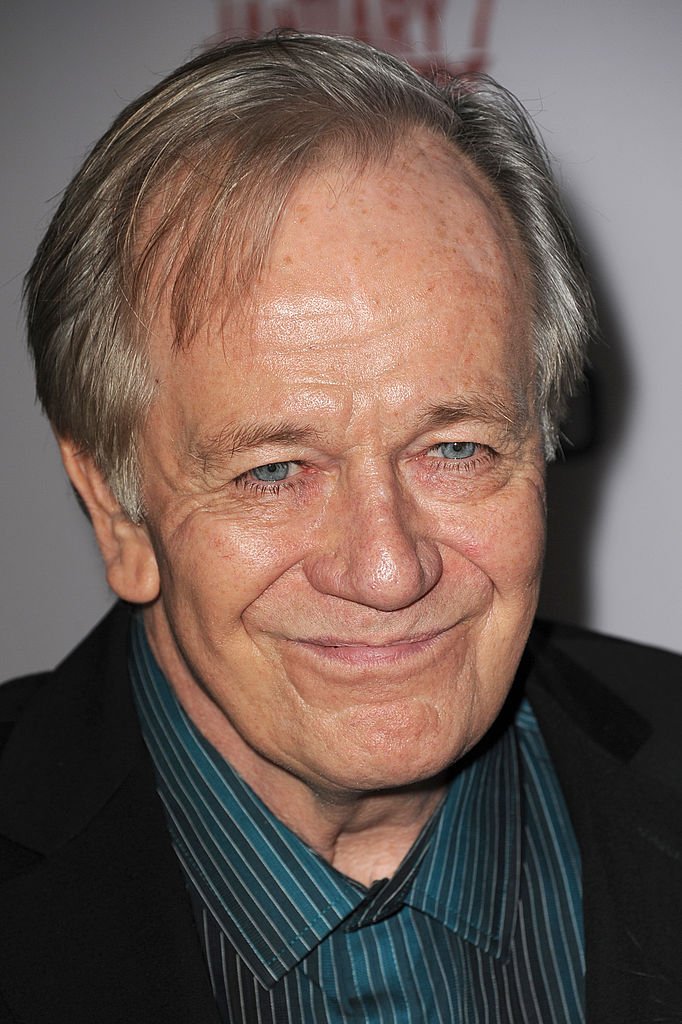 AFEMO OMILAMI 
Afemo Omilami as the frothing drill sergeant who told Forrest that he must be a genius with an IQ of 160. (It would have been a great compliment if not for the fact that it was delivered in a full-throated, spittle-flecked howl of rage!)
It was a small part, but, Omilami, already a Hollywood veteran when "Forrest Gump" was made, knew precisely how to play it for maximum impact—which is a skill that's kept him in regular business as an actor ever since. (The man's only attributed quote on IMDb also appears to be his professional motto: "Never be too big to do the little things.")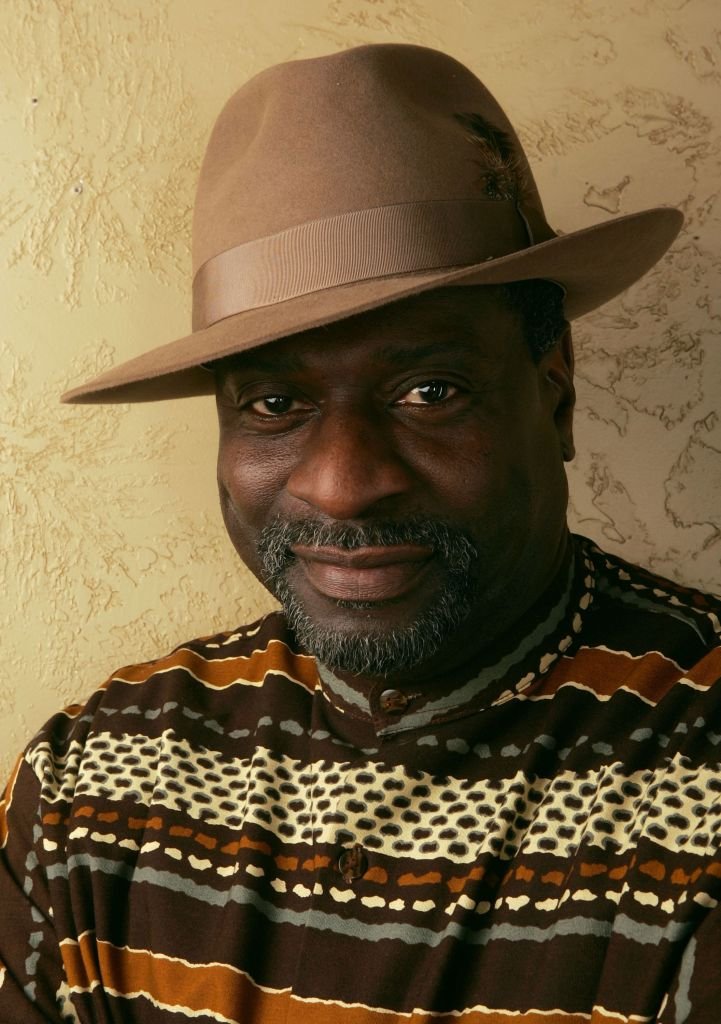 Omilami has appeared in multiple projects every year, dating back to 1990. Most recently, he had a major role in "True Detective" and appeared as the Mayor of the benighted District 11 in "The Hunger Games: Catching Fire." He introduced Katniss and Peeta to the crowd on their victory tour.
He later watched, bewildered, as the Peacekeepers slaughtered one of his constituents. Despite his busy schedule, Omilami still finds time to help run Hosea Feed the Hungry, an Atlanta-based charitable organization designed to combat homelessness and food scarcity, with his wife.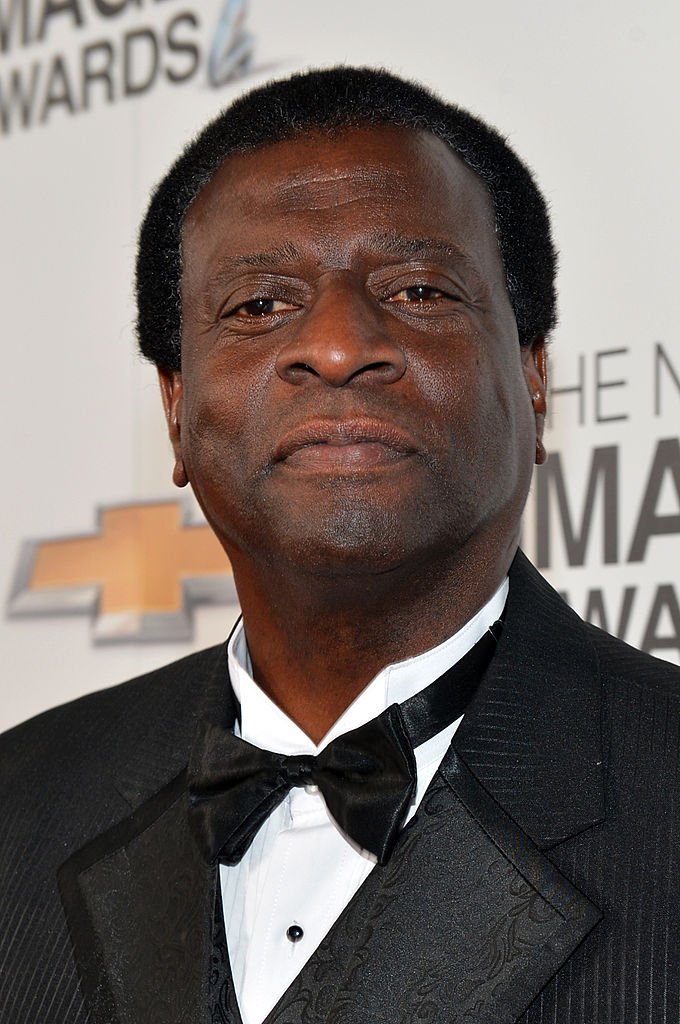 SIOBHAN FALLON HOGAN
The character's official name in the cast list is "School Bus Driver," but viewers learn that her full name is Dorothy Harris, which she tells Forrest Gump, Jr. when he cheerfully greets her when he gets on her bus for the first day of school.
She also drove Forrest Gump, Sr. to school back in the day. When Siobhan Fallon Hogan appeared as the hard-nut-to-crack bus driver in "Forrest Gump," she'd just wrapped small but memorable work in two comedy institutions.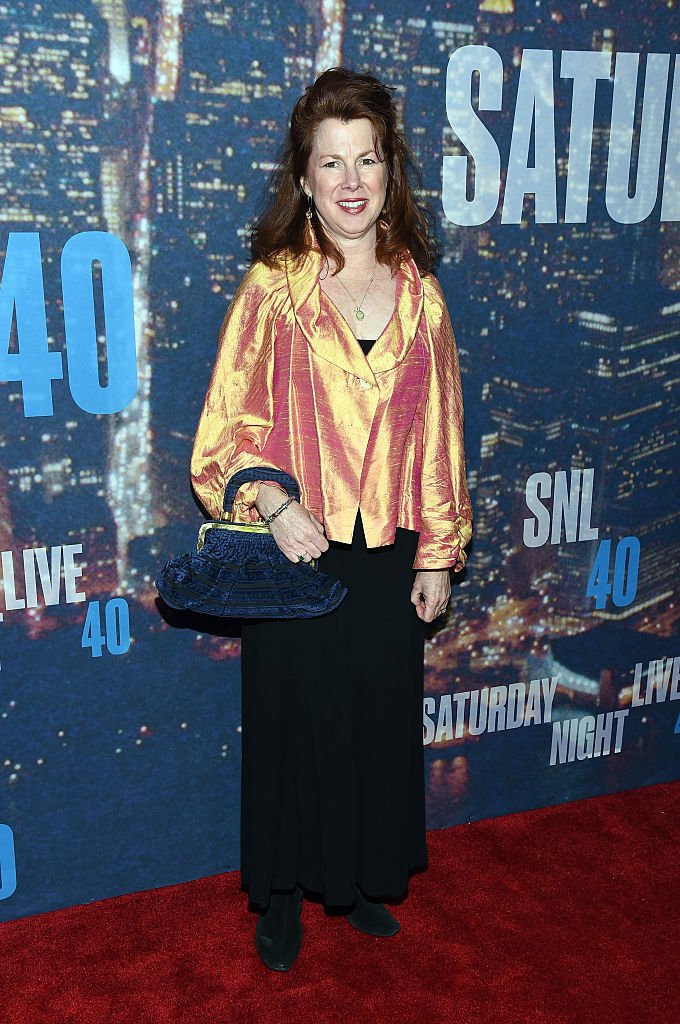 She'd been a cast member on "Saturday Night Live" for its seventeenth season (1991–'92) and had a recurring role on "Seinfeld" as Tina, Elaine's weird roommate. Fallon Hogan has played many small parts since, but she's also a frequent muse of provocative and edgy filmmaker Lars von Trier.
Fallon Hogan co-starred in some of his most especially nihilistic works, like "Dancer in the Dark," "Dogville," and "The House That Jack Built." She also had a role in "The Bountyhunter" with Jennifer Aniston and Gerard Butler.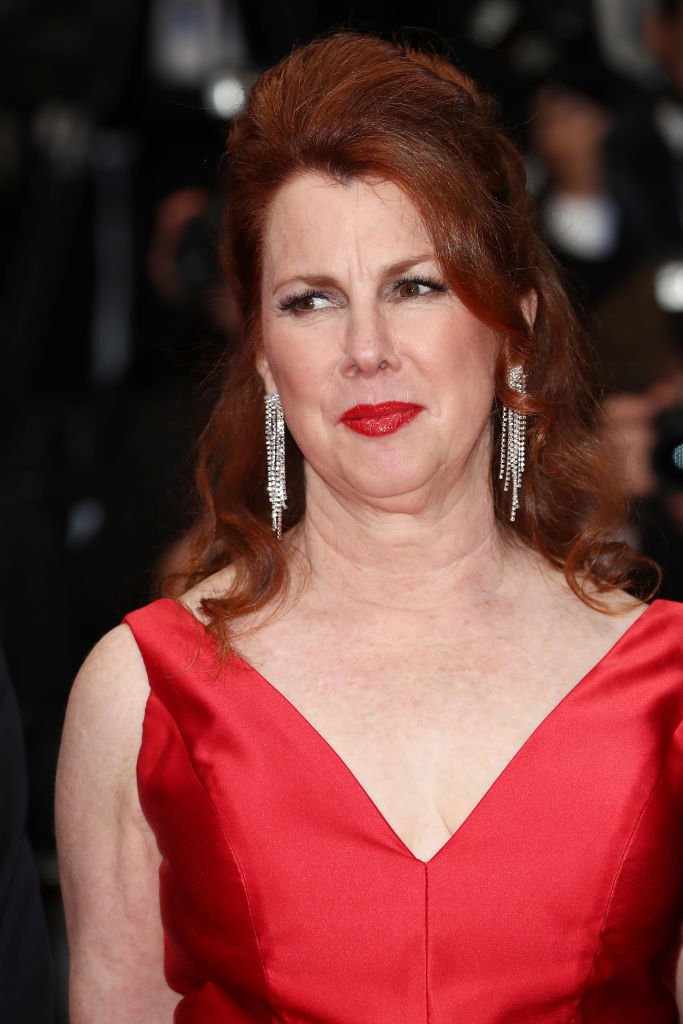 SONNY SHROYER
One day in the early '60s, a nearly grown Forrest gets chased by a bunch of bullies in a pickup truck, and he's so fast he manages to outrun them. That gets the attention of legendary University of Alabama football coach Paul "Bear" Bryant, who secures Forrest a college scholarship so he can get him onto his squad. Forrest becomes a reliable playmaker, so much so that he's named an All-American and gets to meet President John F. Kennedy. 
A pivotal role in a Best Picture winner is nowhere near Shroyer's most famous work: He played Deputy Sheriff Enos on the 1979 to 1985 action-comedy "The Dukes of Hazzard."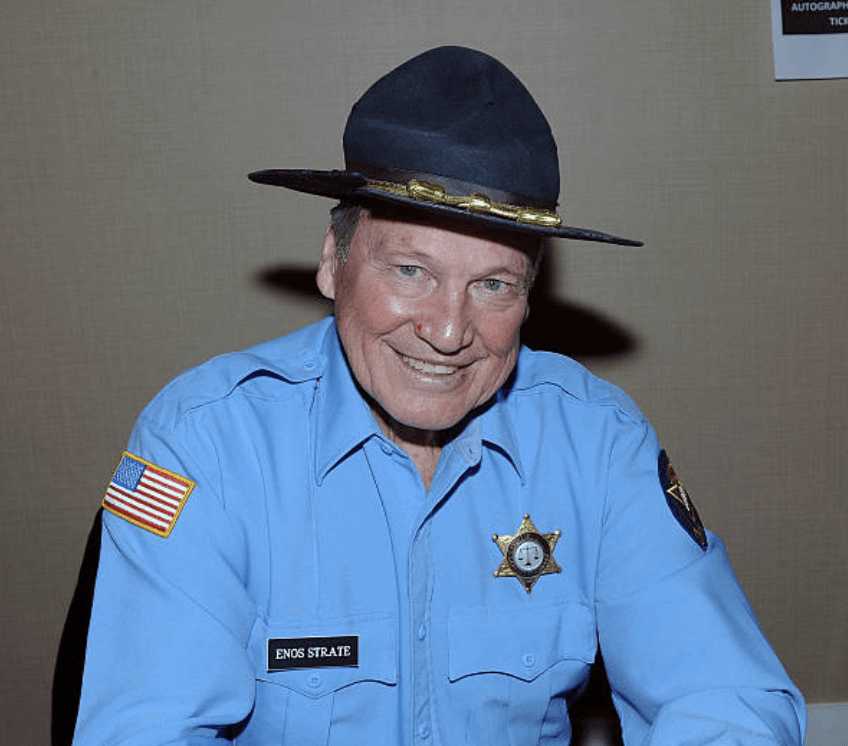 Enos was so likable — he generally sided with those Duke boys over the corrupt local government and police force — that in 1980, Shroyer got his spinoff, Enos.
Shroyer was nearly 60 years old when "Forrest Gump" filmed, meaning Shroyer is into his 80s now, and his career has understandably slowed down a bit. He's appeared in lots of Southern-set movies, including "Ray," "A Love Song for Bobby Long," and multiple adaptations of John Grisham novels.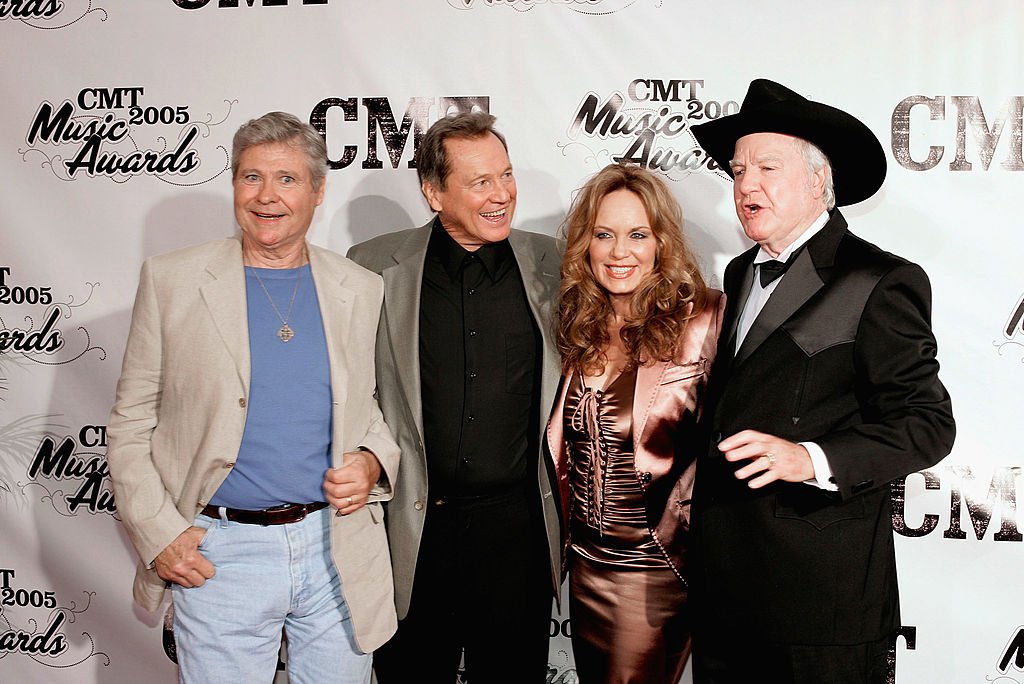 HANNA HALL
When she was only nine-years-old, Hannah Hall became a movie icon for shouting what ultimately became one of the film's most quotable lines, "Run, Forrest, run!" and she's worked regularly ever since! As a teen, she appeared in Sofia Coppola's "The Virgin Suicides" and the 2007 remake of slasher classic "Halloween." More recently, she appeared in guest roles on "Criminal Minds" and "Masters of Sex."
Although she's grown up and changed a lot since her "Forrest Gump" performance, Hall is occasionally recognized by sharp-eyed fans who beg her to say the famous catchphrase. Side note: She doesn't know how to do the Alabama accent anymore, so don't ask.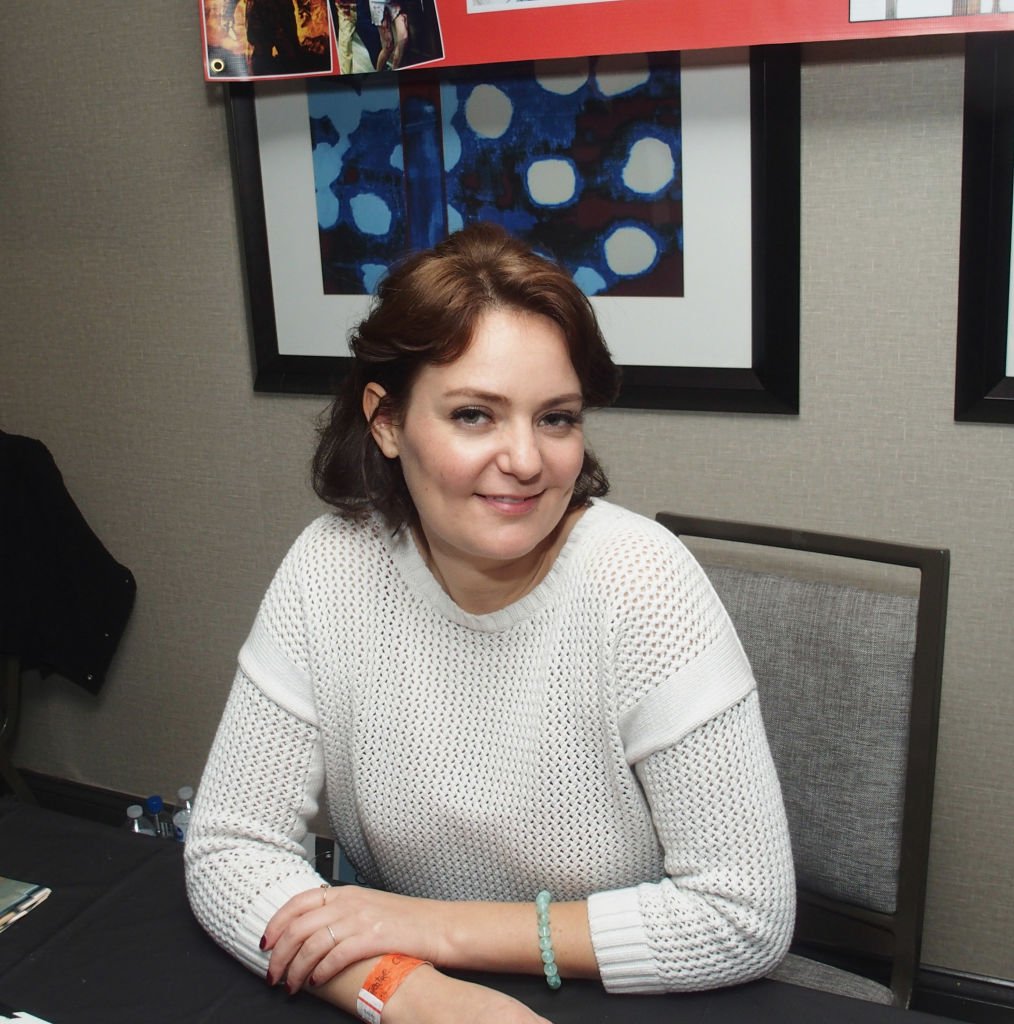 Hall earned a degree from Vancouver Film School in 2005 and has branched out, developing a strong presence behind the scenes theater productions. In her own words: 
"She is now committed to committing professional suicide by directing underground theater. It is her way of sweetly strangling the lame commercial world that robbed her of a childhood."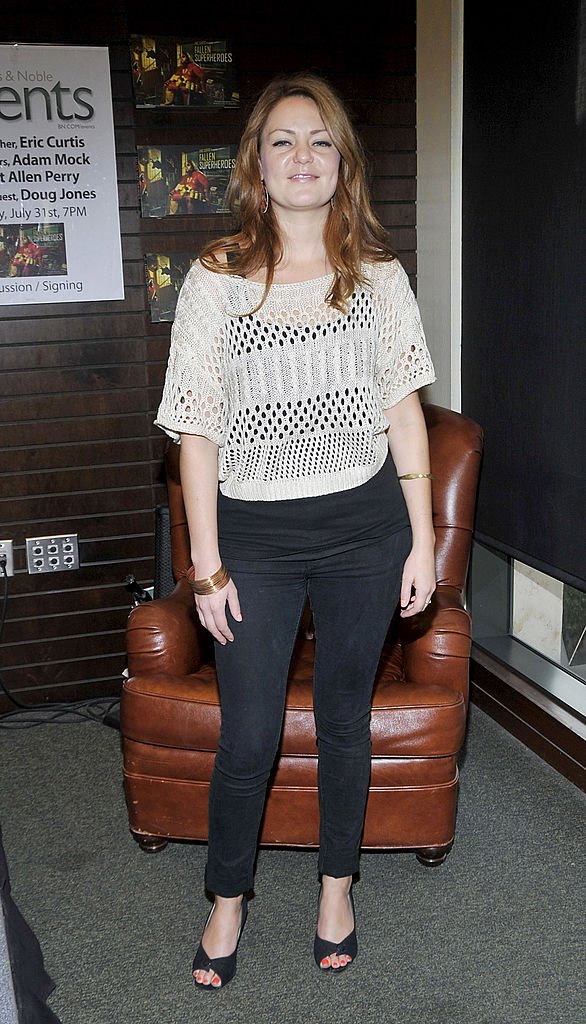 BASED ON A BOOK
There are countless successful movies based on books, and Tom Hanks and starred in several of them, but a lot of people don't know that Forrest Gump was a book first! There are a few standout differences, though. 
In the book, Forrest travels to space, does drugs, works with Raquel Welch, somehow confronts cannibals, makes a run for the United States Senate, with the campaign slogan, "I Got to Pee," and competes in a chess tournament. Also, in the book Forrest is described being 6'6" tall and weighing 240 pounds. The novel's author, Winston Groom, wanted John Goodman to play Forrest in the movie.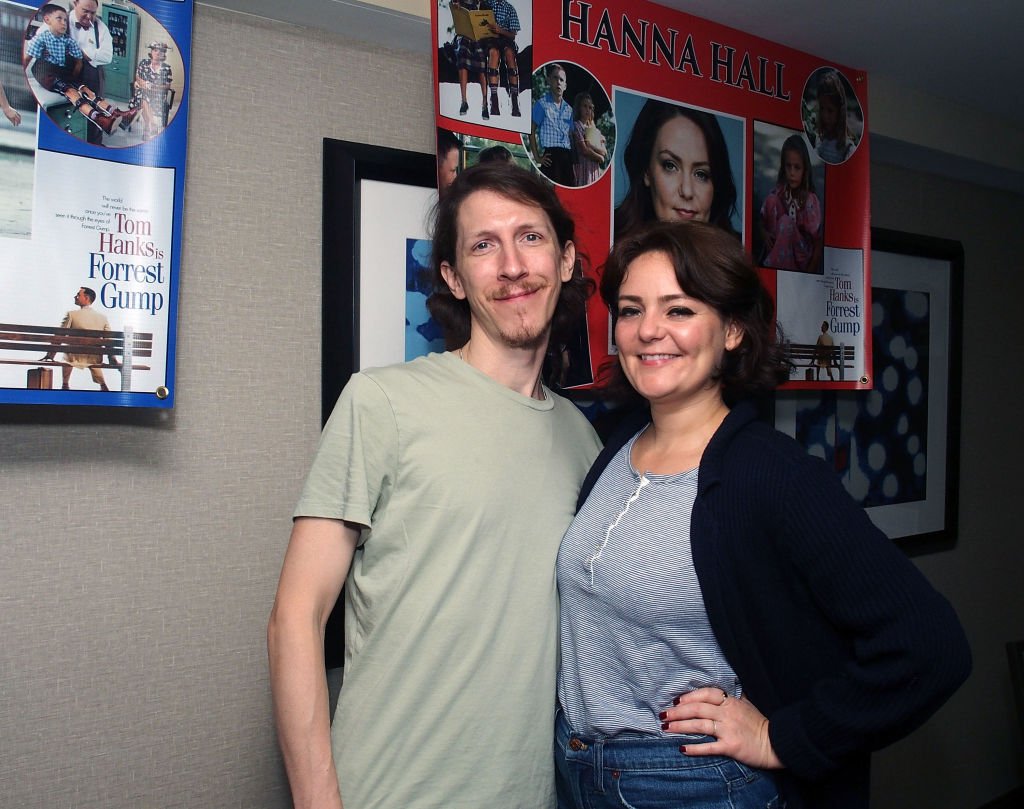 UNVEILING THE FASCINATING FACTS
In the opening shot, a feather floats high above the Savannah trees, swoops downward past a Presbyterian Church, toward Chippewa Square, where it lands at the base of a park bench. Or, um, one of five park benches.
A total of five benches were used for the film's scenes where Forrest waited for the bus and told strangers about his life. One of the benches was given to the City of Savannah, another to the Smithsonian, two stayed with Paramount Pictures, and one was bestowed upon a security guard who patrolled while filming was underway. The security guard has refused to sell - even after he was offered $500,000!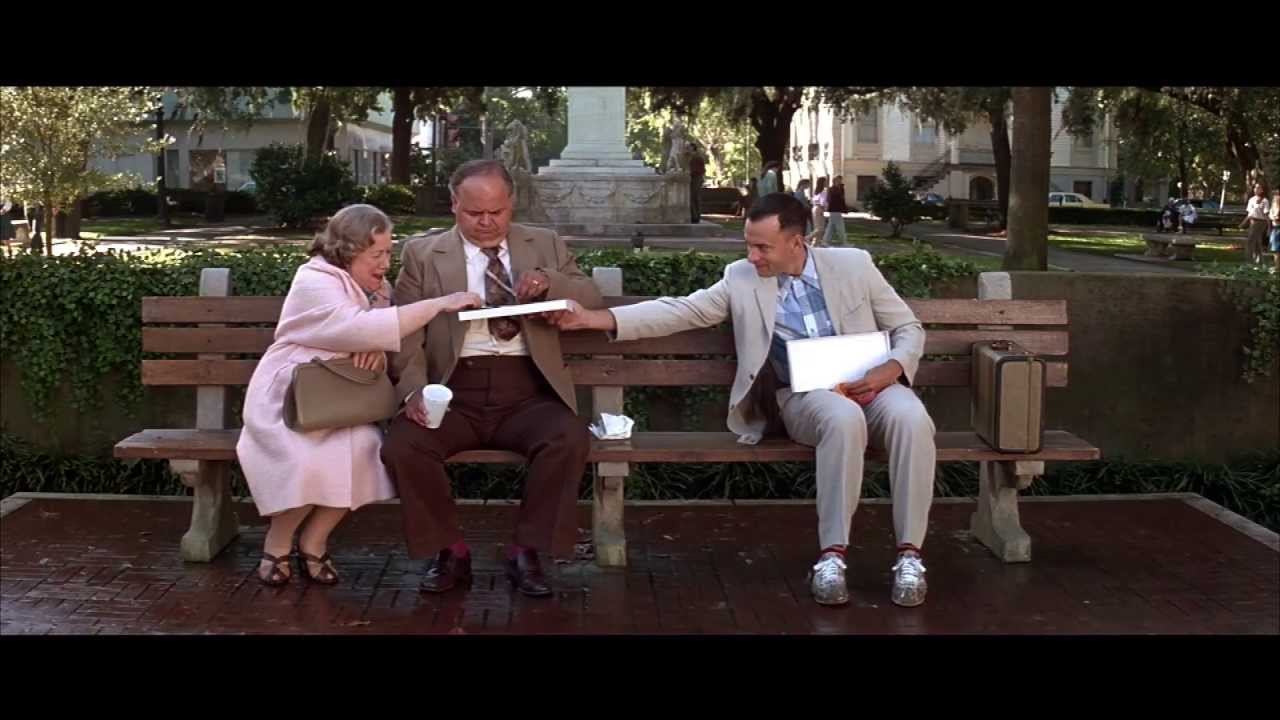 SOMEBODY DOESN'T DO THEIR OWN STUNTS
Although it may seem like Forrest and Hanks spend 80% of the movie sitting on that bench, talking, there was quite a bit of movement and plenty of exploits in the film. When Forrest finally stops running, right in the middle of the road, and decides to go home, they were in the Navajo Nation Reservation in Utah.
Regardless of physical ability, filming all those running scenes couldn't have been easy! Although they don't look very much like, Hanks' brother, Jim, filled in as his double in many for many of the running scenes!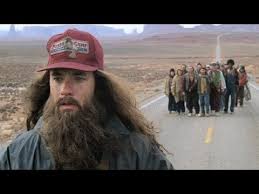 Between bouts of running, Forrest competed internationally in ping pong, or should we say "air-ping pong?" Turns out, Hanks never actually hit a ball! He furiously swung his paddle, and the ping pong balls were later added digitally. Hanks may not be a world-class ping pong player, but he is masterful with words.
He'll be forever remembered for lines like, "Life was like a box of chocolates. You never know what you're gonna get," and "Stupid is as stupid does." However, one famous Forrest-ism was not in the script: "My name is Forrest Gump. People call me Forrest Gump." Hanks ad-libbed those words, and director Robert Zemeckis liked the lines so much that he kept them.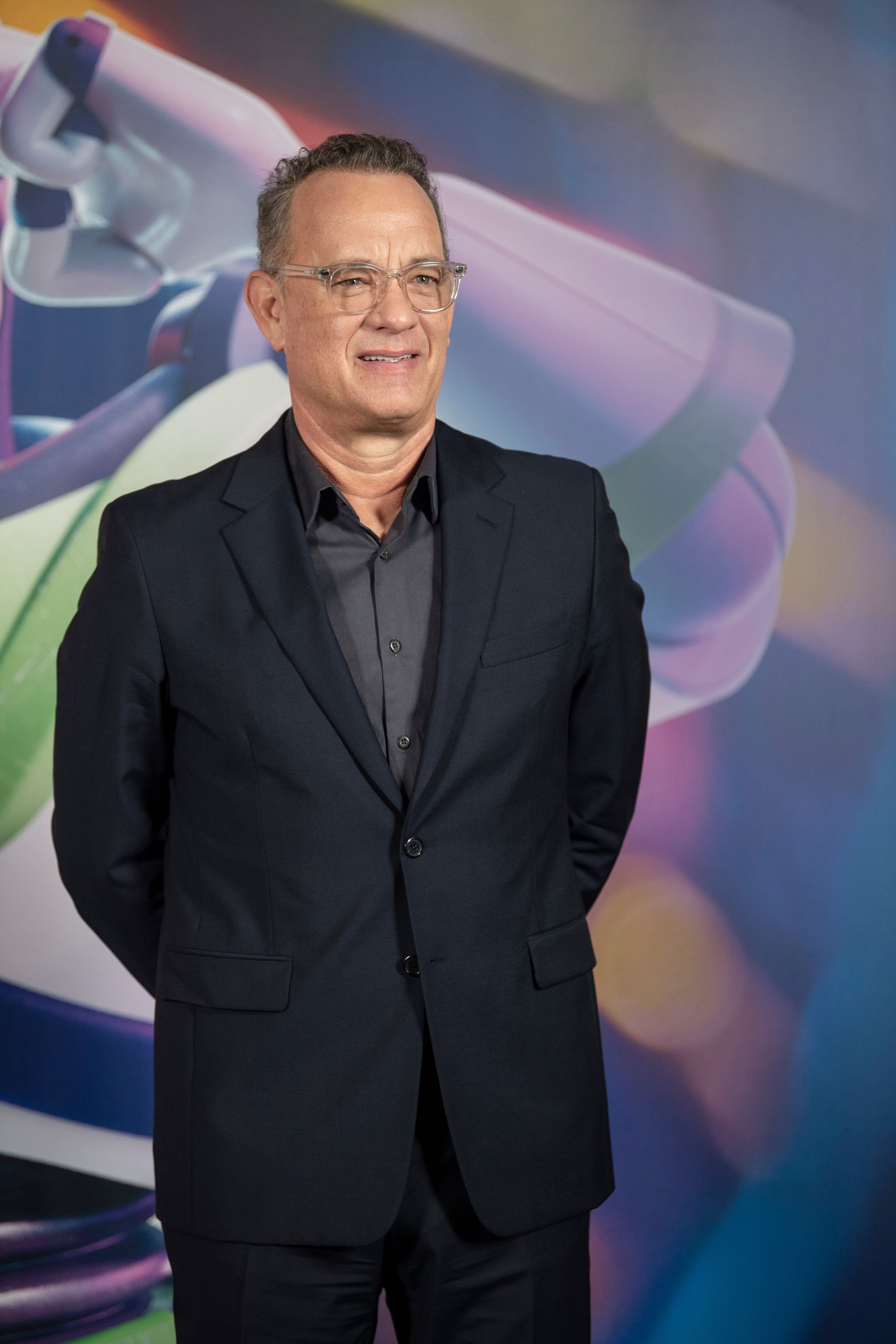 Those weren't the only captivating lines spoken by Hanks, though. If you were curious about what Forrest said to the crowd outside the Washington Monument when the plug on his microphone was pulled, you are not alone! Hanks revealed the words Forrest spoke were: 
"Sometimes, when people go to Vietnam, they go home to their mommas without any legs. Sometimes they don't go home at all. That's a bad thing. That's all I have to say about that."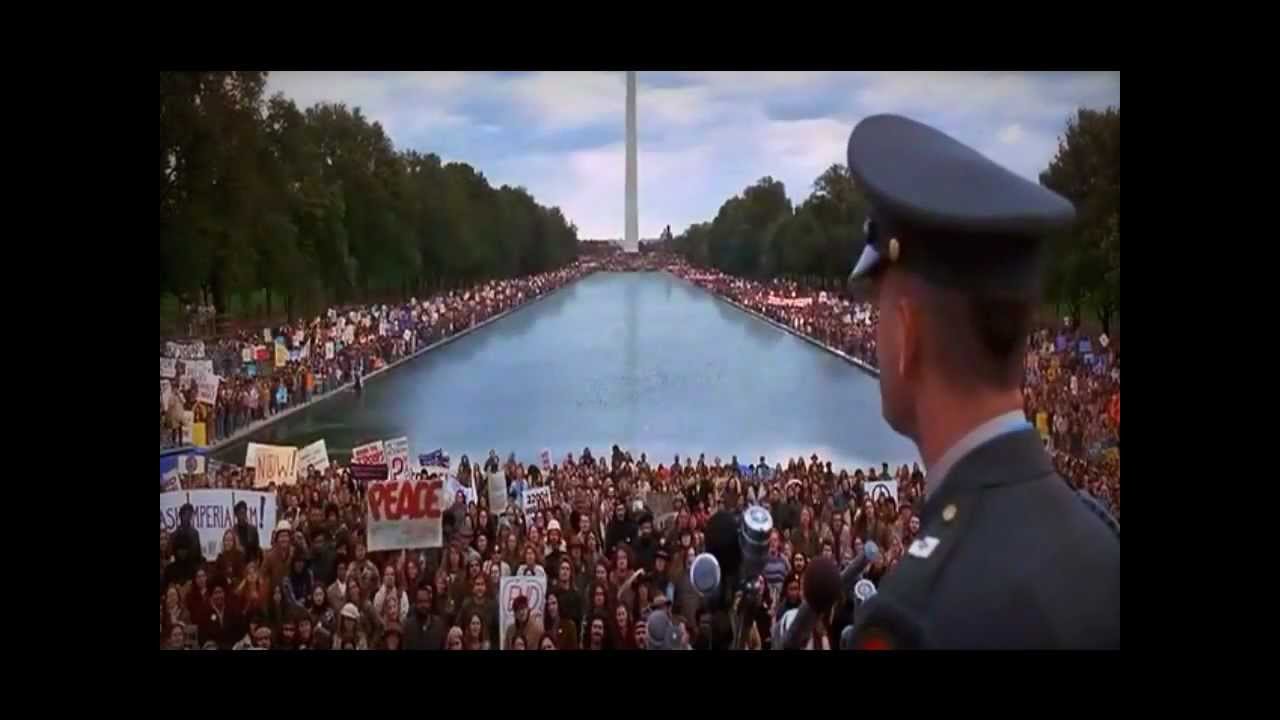 When Forrest returns from war and finds himself at the DC event, a reporter is present. While that doesn't give cause for pause, perhaps the selection of the reporter will - the man portraying that reporter was not an actor, he was a tourist from Atlanta on a sightseeing trip with his family! He was asked if he would read from the script, and he agreed! Quite possibly the best vacation story ever!
We're not sure if the vacationer was paid for his time in the movie, but it is a fact that Tom Hanks WAS NOT! It's true. Hanks was not paid for his role in the film. He instead accepted percentage points from it. He ultimately earned around $40 million, and the film earned over $677 million internationally.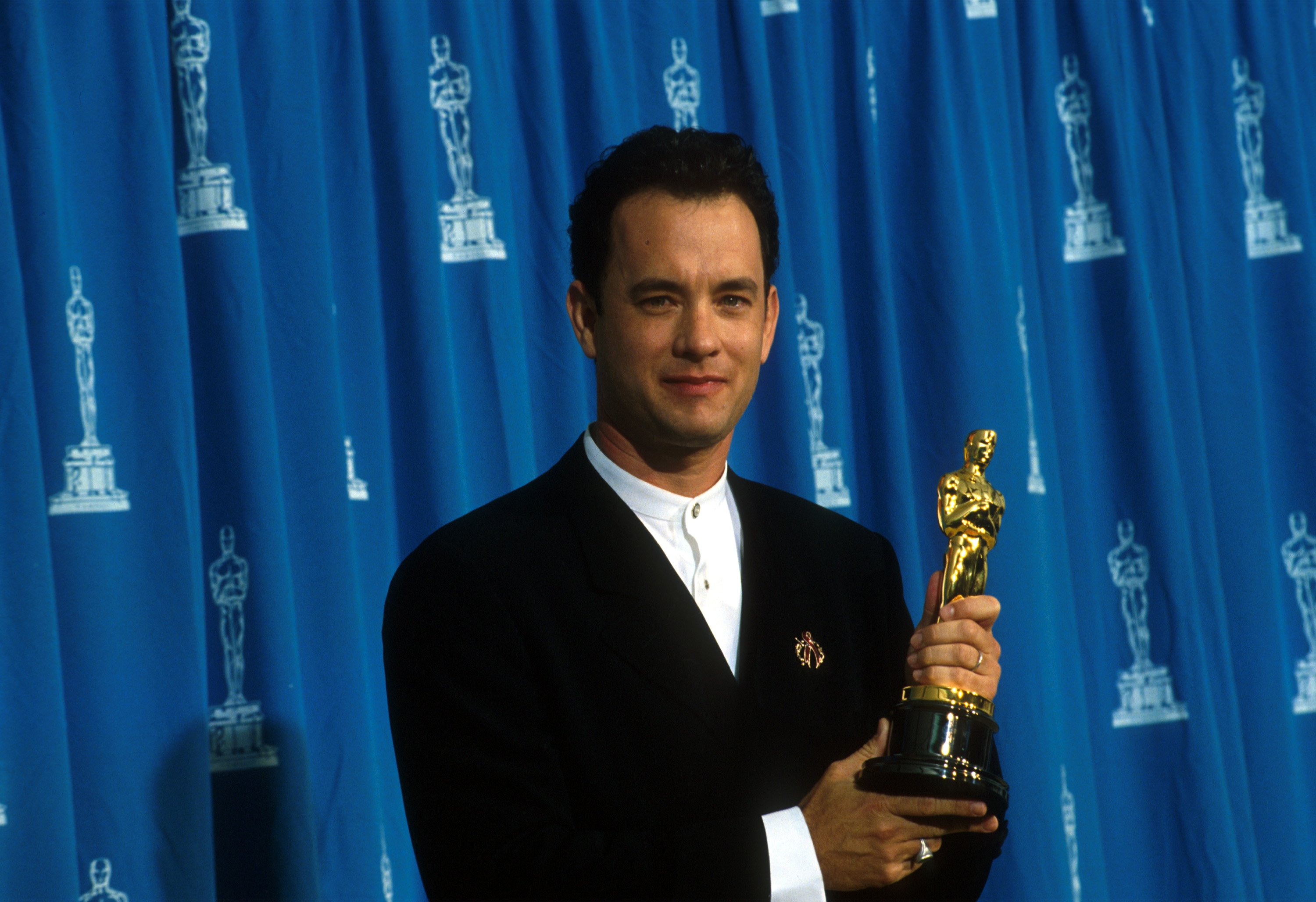 Perhaps the acceptance of points over paycheck was due to Hanks placing farther down than we thought possible on the list of actors slated to perform the iconic role. The first choice, John Travolta, wasn't interested! Travolta starred in Quentin Tarantino's "Pulp Fiction" later that year, but later said not taking the role of Forrest was a mistake. The part was then offered to both Bill Murray and Chevy Chase, who each turned it down. We can't picture anyone as Forrest Gump, but Hanks! 
Hanks was not alone in his in not featuring at the top of the list, though. Robin Wright wasn't the first choice to play Jenny either! Jodie Foster and Demi Moore turned down the part, and Nicole Kidman wouldn't even agree to a screen test! Although any of them would have dazzled on the screen, we really can't picture anyone else as Jenny.