The Best Haircuts To Rock Gray Hair
Many of us will experience that uncanny transition to gray hair at some point in our lives! But if you're tired of hiding your natural silver streaks, then trust us, going gray can be a stylish option. Perhaps, these famous women have sported gorgeous haircuts in stunning shades of gray, giving that instant "go-gray" inspiration! Check out these gray haircut ideas you might need during your next salon visit.
---
Go Wavy & Curly—Say Yes To Pixie! 
Guess pixie is in line for most of the glamor-themed cuts! But this time, you need to add that gamine finish to your gray tresses. Why not try the wavy + curly look this time? Unlike the super-short pixie, this cut keeps most of your tresses in place, adding that ruffled-up look to the already gorgeous grays. A wavy pixie cut elaborates your style statement, adding a bold finish to your age. And guess what—you might look years younger with this tremendous cut.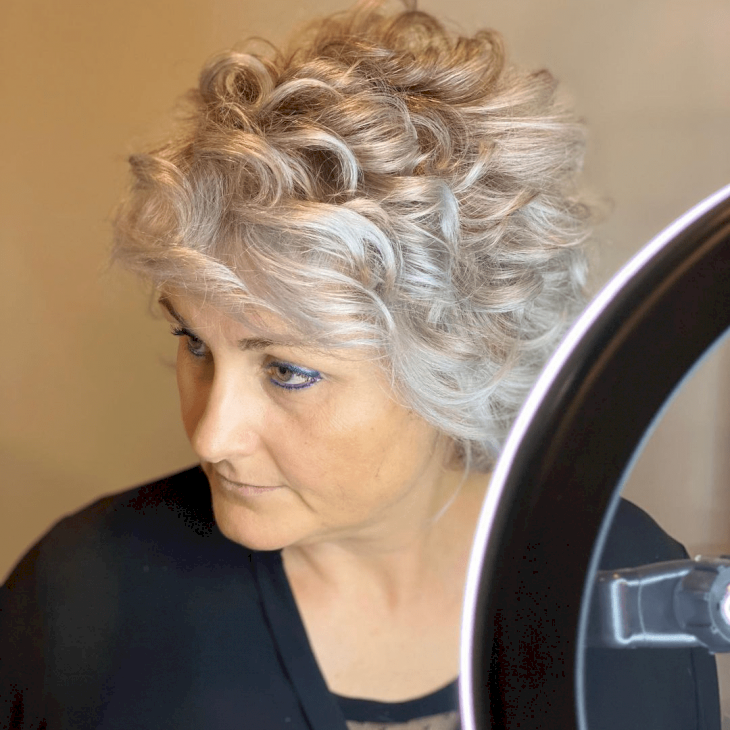 ---
Add Some Volume With The Classic Curly Lob  
A lengthy bob is what you call a lob. And with grays, you can probably guess how the finish would be matte-perfect on those tresses! A tip here just in case your locks fall in the low volume department—curl them up after the lob cut. You read that right, say yes to curls. But instead of heavy curls, try giving a wavy finish to the gray tresses. The trick is to add a bouncy volume to your thin hair plus, to flaunt the gray areas. To rock this cut, you can try shifting from ombre to "gombré!"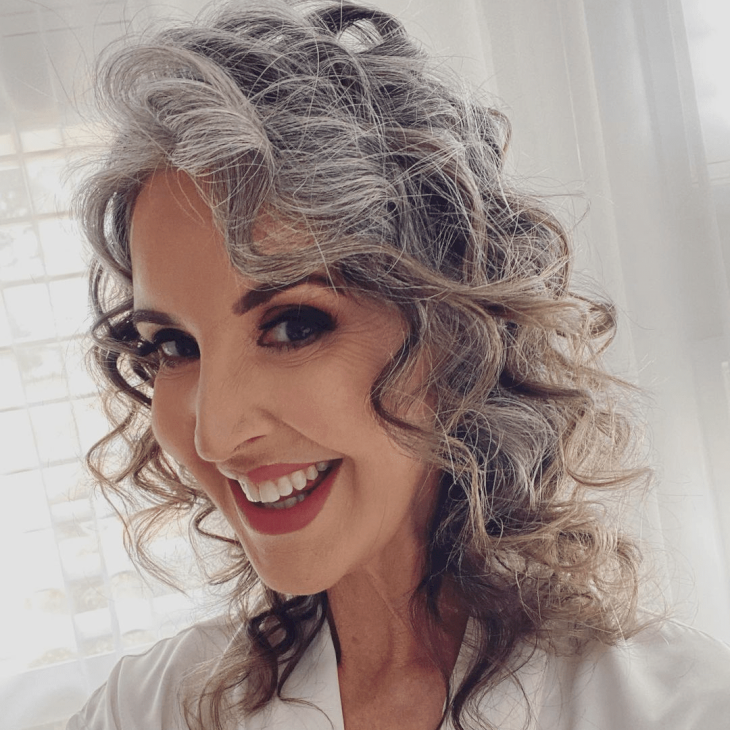 ---
Keep It Curly, Short & Shaggy! 
Shaggy, curly, wavy—you name it, and you get it! On your next visit to the salon, try blessing your grays with an all-toned look instead of shooing them away with hair color. We're envying the look she's gotten on her in that gray sparked cut! Whether it's bob, lob, or tapered layers, a wavy cut in gray up to the shoulder length is a big hit among women who love to keep it short and simple. Guess gray hair is erupting back in fashion, and with this cut, you're just giving yourself another chance to flaunt your beauty yet another time!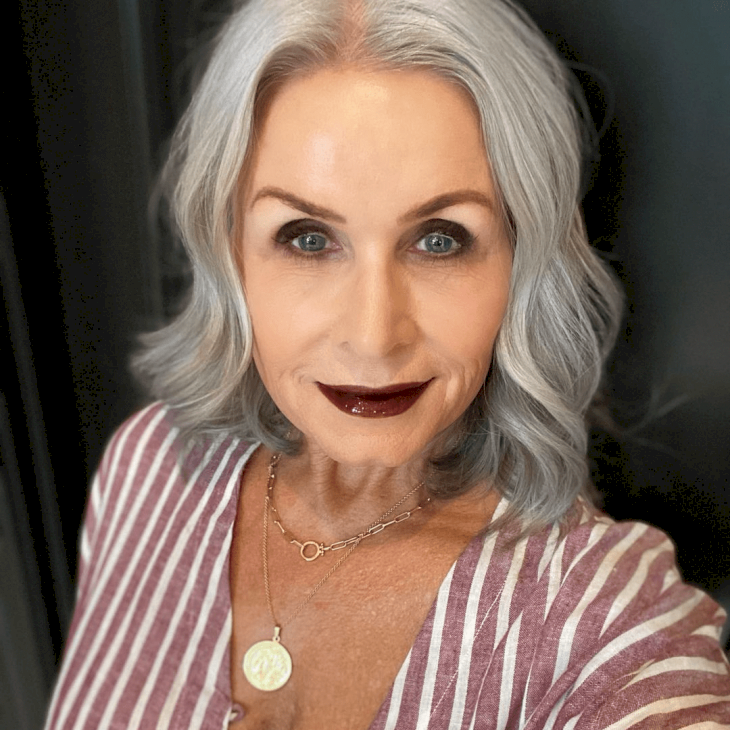 ---
Tapered Layers To Spice Up The Look 
Layer cuts win over almost everything else! And if you're having plenty of grays to offer, then you might as well consider this styling instead of running the razor all up through your tresses. Long layer cuts look fabulous even if they're trimmed down a bit, up to the shoulders. The style and length is totally your choice, but when you pick a layer cut, you're on the right track. If you're finding it quite difficult to let go of your genetic length, then guess layer is what suits you the best, especially the tapered, salt n' pepper style!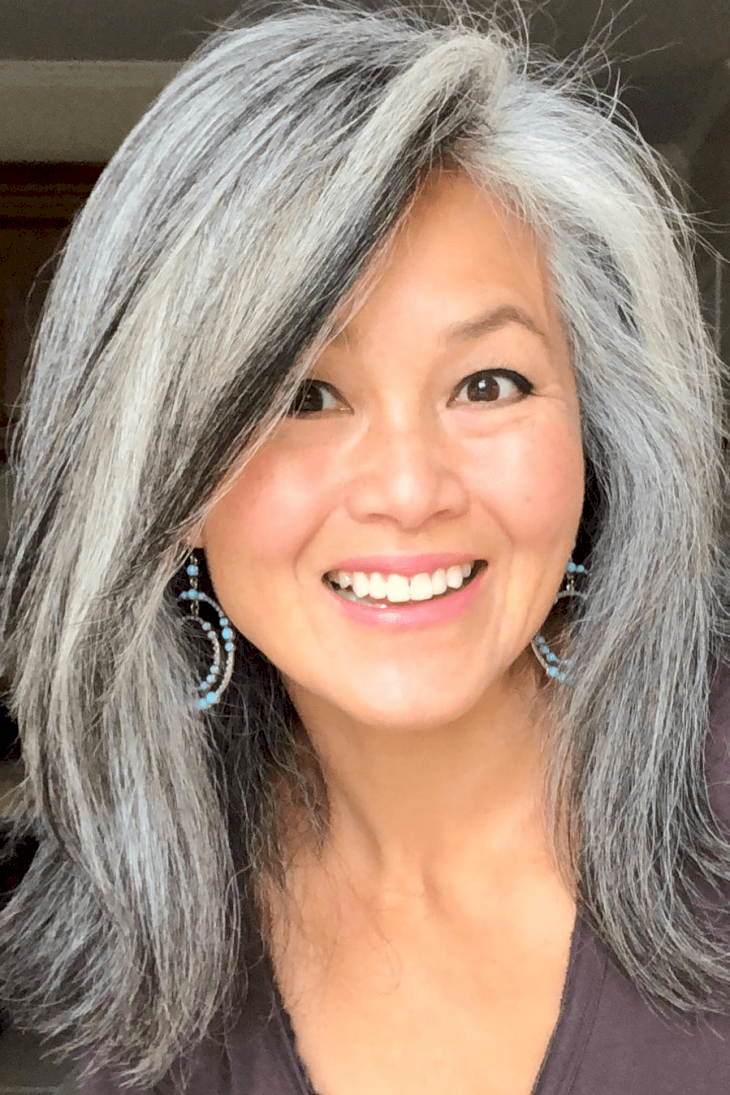 ---
You Never Go Wrong With A Splash Of Curls! 
Keep it simple. Keep it curly! And when it's all gray, you cannot afford to miss this style. This cut is for the lovely ladies blessed with natural curls. Well, salon-curled tresses don't hurt too, but if you're already having naturally curly hair, then go for this one. All you have to do is chop off the frizzy edges. In case you spot some split ends, then you know what to do—just visit your salon expert right away! Adding a platinum splash to your curls might just look like a silvery waterfall in those tresses. Try it!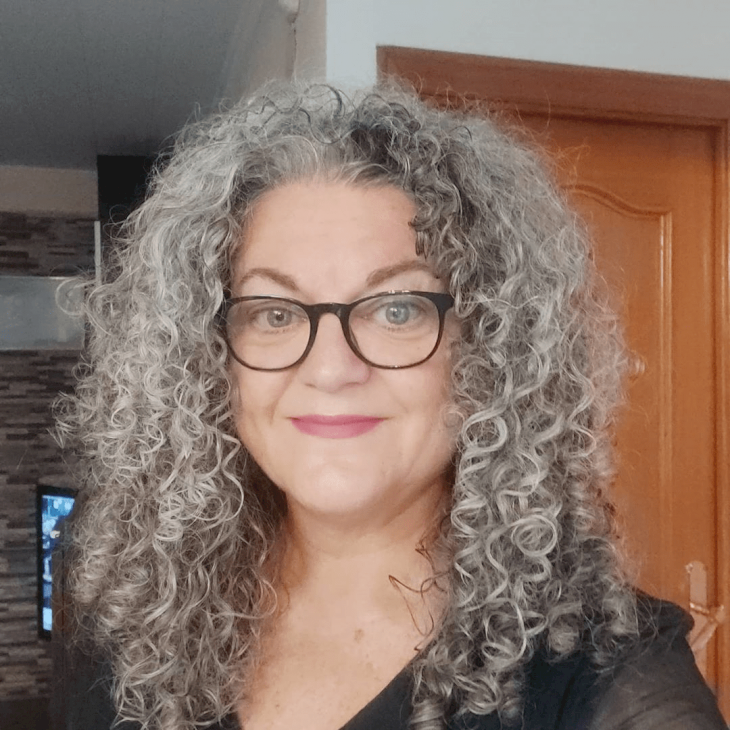 ---
Go Bold With Mohawk!
Who said only men don the mohawk look? Women do too...! In case you're skeptical about it, maybe you need to take a second look at this picture. Mohawk cuts are similar to a pixie, only thing—either or sometimes both the sides are, Ahem...razored! Though some bold women make it a point to get that clean-shaven look on their sides, it's always good if you just trim the section and still don the look with a mohawk cut. And with all that gray to highlight, there's plenty of room to show off the bold attitude you've got!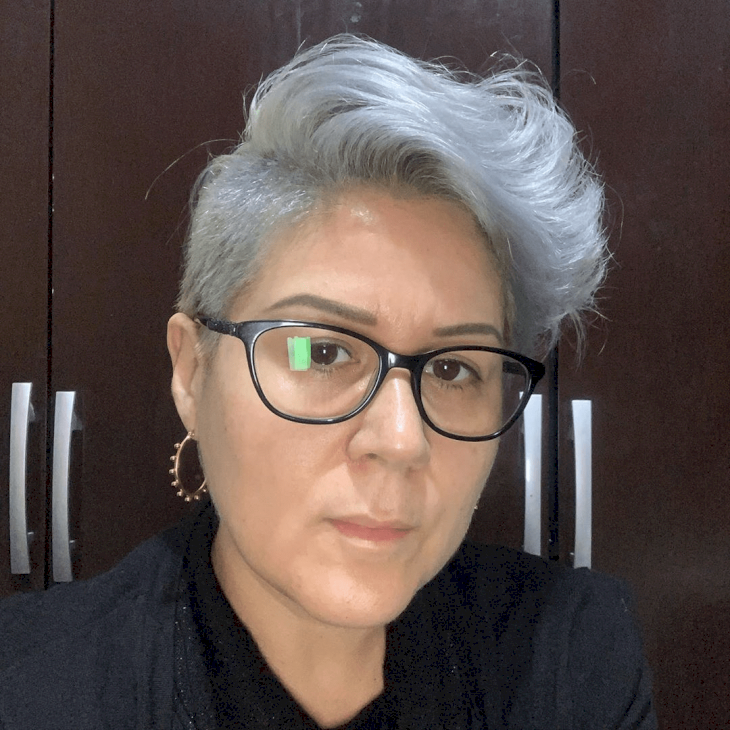 ---
Classic Shaggy Bob Is Immortalized In Fashion 
Shaggy bobs are super chic, easy to manage, and topping it all—they give you the look you've been craving for all your life! Forget the age with this style as it makes you much younger and full of perkiness. Having some grays and still not concluded yet? Well, you can blindly go for this style since it's the classic pick of all—as far as we know! Bobs, in general, are sassy and blend with any occasion and outfit. When it comes to cutting down your age a bit, think of chopping those long tresses to get this incredible finish!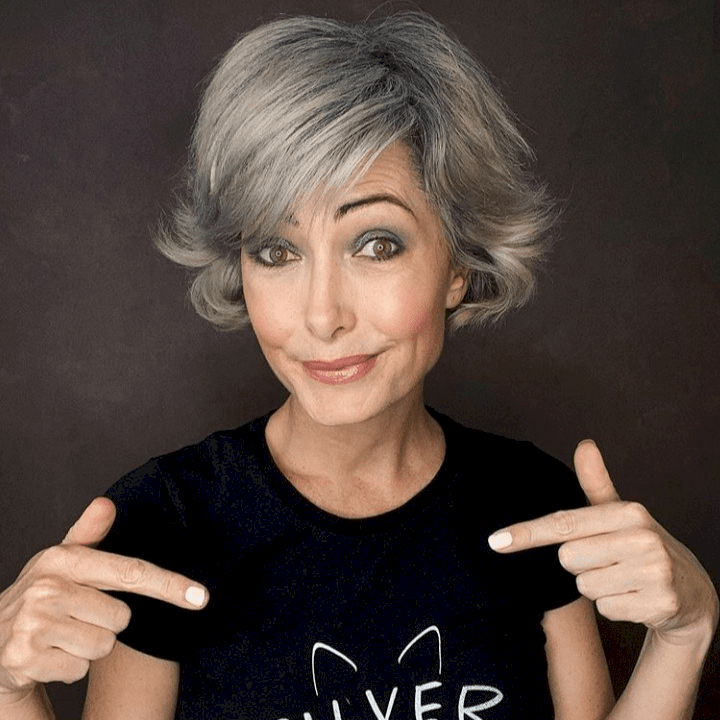 ---
Get The "It's Too Cool" Look With Blunt Bob With Bangs 
Don't underestimate what a blunt bob can do to you! Also known as the strong bob, this cut is what most gray-haired women prefer, and it's a hit among millions of moms out there. Perhaps, this cut is a pure statement maker and brushes your looks with a cool finish. By the way, cool is more important than spicy! And by adding bangs, you definitely can't get enough of the new you in the mirror. This cut works for almost every hair texture, but if your tresses are a bit voluminous, you can consider thinning it up a bit to get the overall look.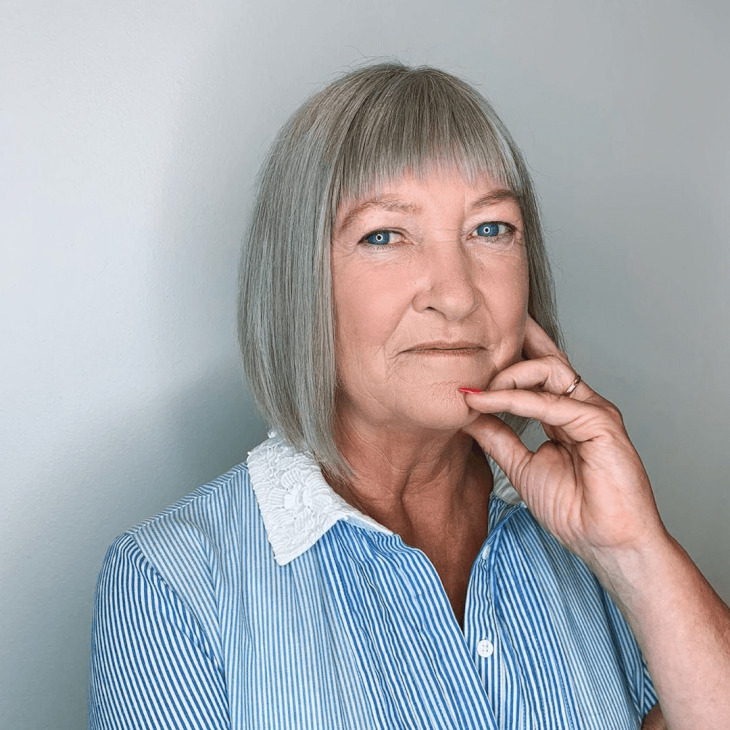 ---
Jamie Lee Curtis' Short And Silver Pixie
By far, one of the easiest ways to go gray is to get a stunning short haircut! The silver streaks will naturally blend with your hair color as your hair grows—if you ever wish to have lengthy strands. Perhaps, Jamie Lee Curtis donned this short, chic hair cut for years! She even attended the 20th Annual AFI Awards at Beverly Hills in the sporty all-gray haircut.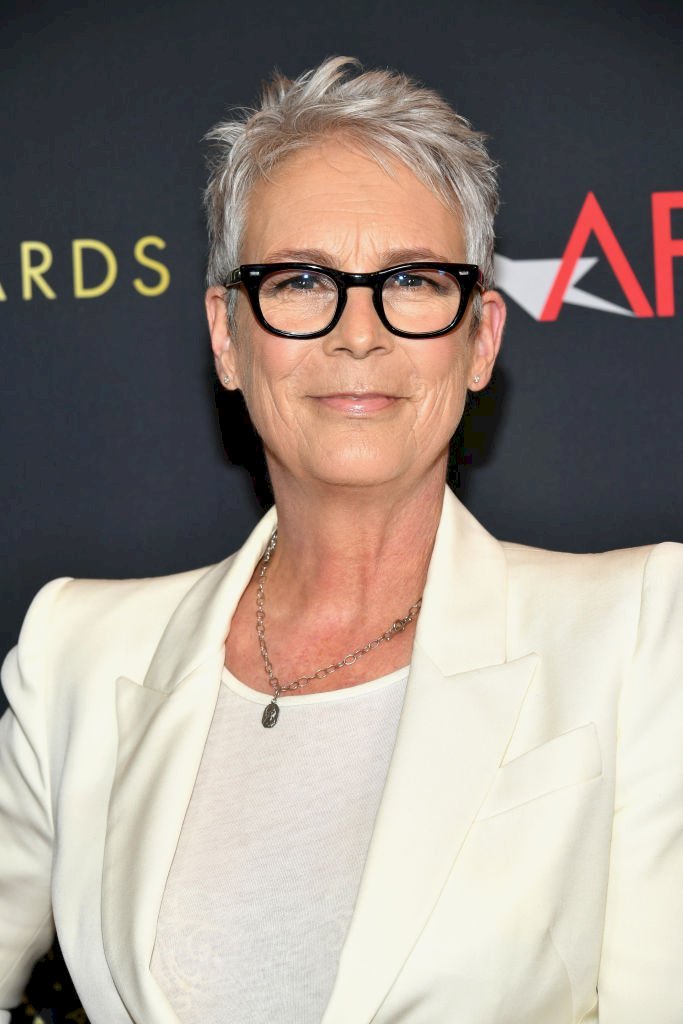 ---
Tia Mowry's Natural Gray Streaks
When you have natural gray streaks make their first mark in your life, it's never an easy thing to compromise. Furthermore, if you're too cautious regarding the looks department, then gray might not sound like it initially. However, there are stunning haircuts you could try with those naturally silver treasures! Cropped gray curls like Tia Mowry's might work magic on fashion-savvy people who love to keep their locks minimal and less bouncy.
---
Sarah Moyle's Sassy Short Cut
Gray hair can make your hair look a bit thinner than it was earlier. Going a little down the volume over your head might not sound good, and that's when most of us hit the salon for some quick hair coloring. But if your hair is already on the fine side, you can consider a bold short cut like Sarah Moyle's.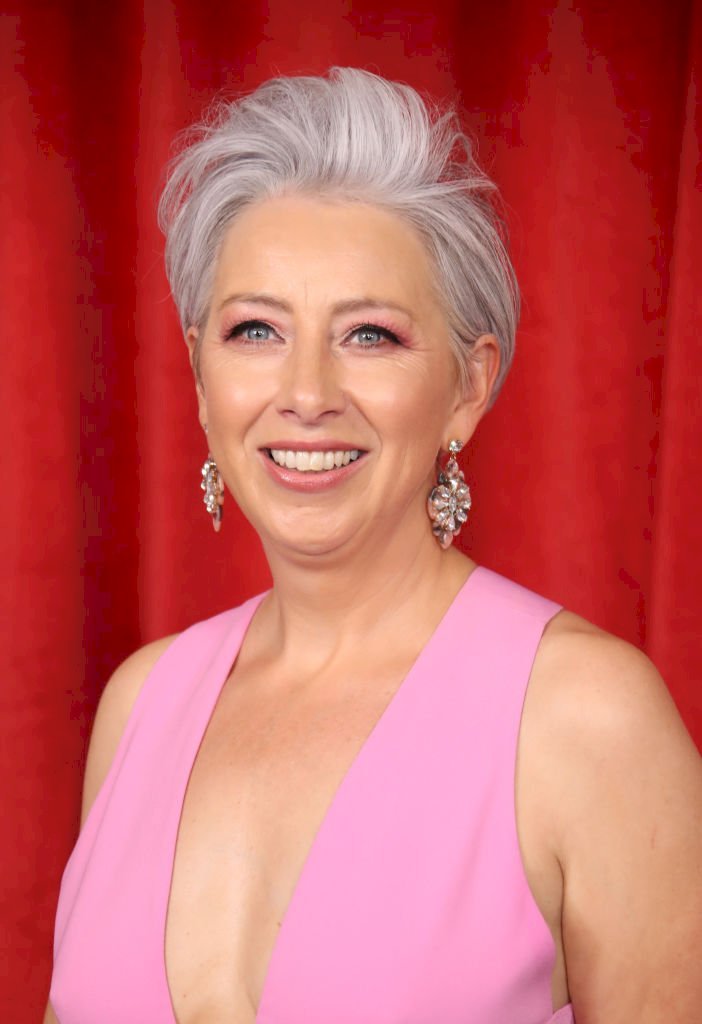 ---
Ciara's Bold & Angular Twist 
Gray hair isn't anything that defines your age! Perhaps, many famous celebs have taken to either embracing their natural silver streaks or giving their locks an artificial gray twist. Take Ciara, for example—she has given a bold and angular twist to her haircut, making her gray locks illuminate enough light for a second gaze, keeping the bounce off her shoulders.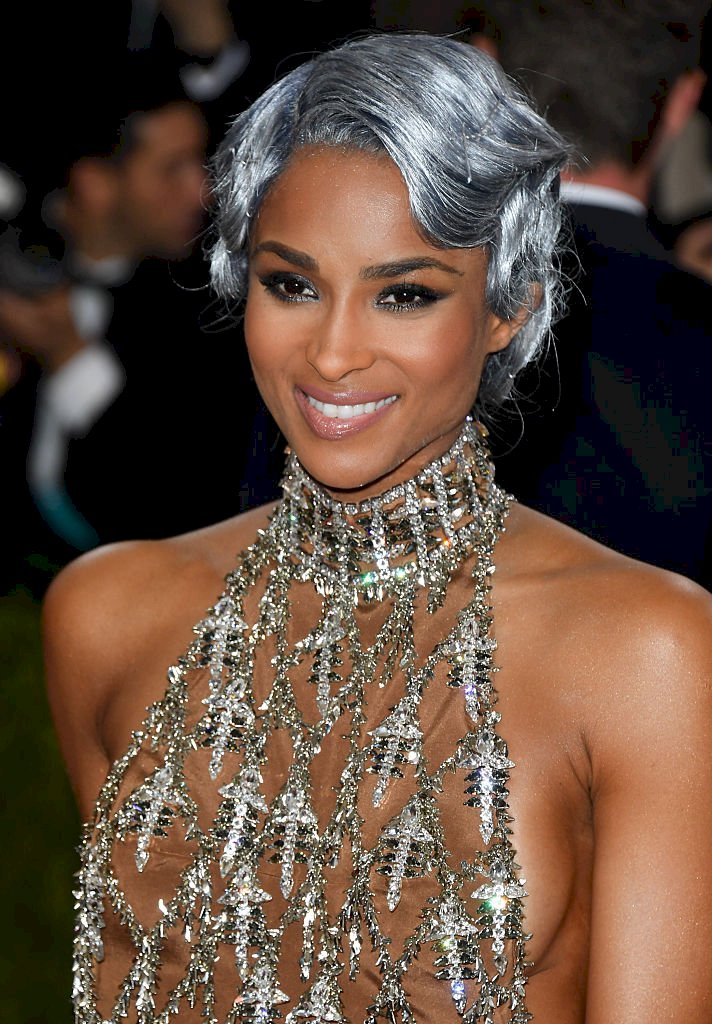 ---
Stacy London's Chic Streaks On Straight Cut 
Many women who go gray at a very young age immediately reach out for the dye. Surprisingly, you also have the option to stand out from the rest with your signature gray-toned hairdo. For this, you need a haircut that's typically elegant for those with long, straight tresses—much like Stacy London. Perhaps, the celeb has just focused on crowning her looks with straight cuts than hiding those silver streaks.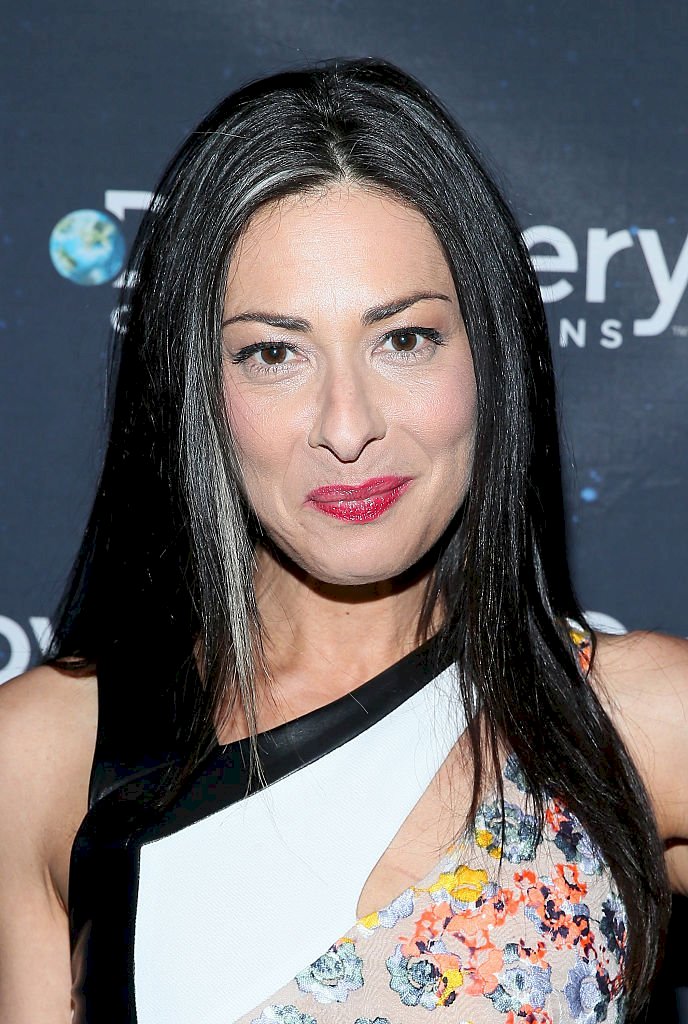 ---
Meryl Streep's Medium-Length Layered Cut  
If you have some gray while the original tone remains intact, a colorist can transform your hair into highlights! It's something like Meryl Streep's tresses here—but the stunning part is—the way you cut the hair to get this look. A medium-length layered cut followed by some glaze will bless your tresses with a sun-kissed makeover you never dreamed of before.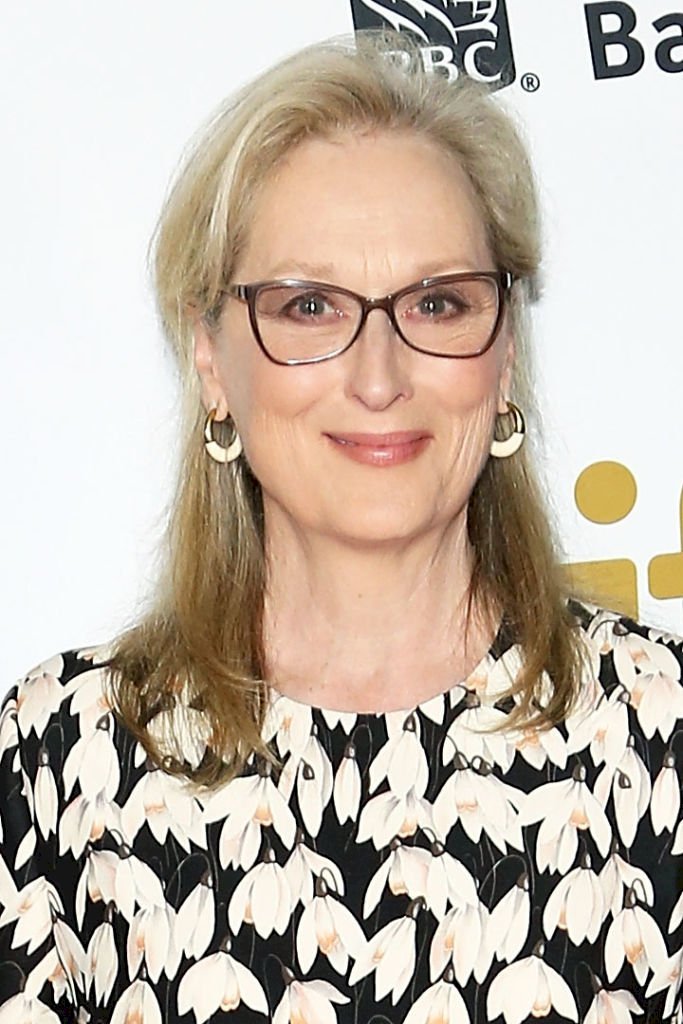 ---
Dame Judi Dench's Platinum Pixie 
Short, gray hair doesn't have to feel or look "old" anymore. If you still wonder why just look at Dame Judi Dench! The star's playful pixie cut in all gray and white is finished with slight messiness. Getting a simple and chic haircut like this paves the way for more fun than old-fashioned.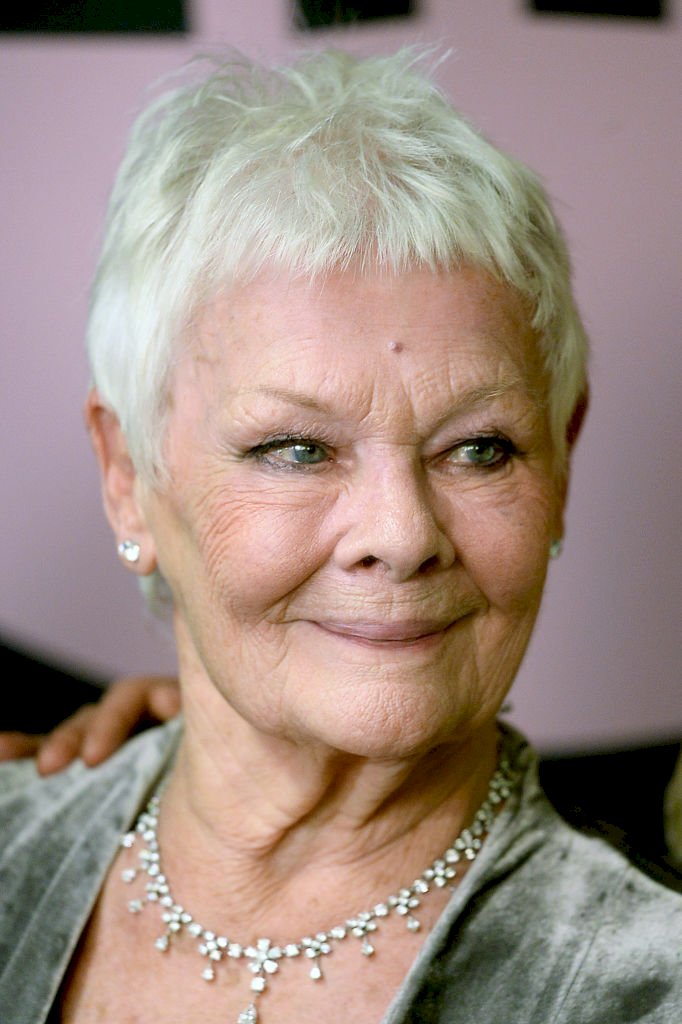 ---
Emmylou Harris' Gray Shag Cut 
A
shag haircut
is spectacular and fabulous in any length. While short shag haircuts are extremely sassy, longer ones tend to brush your looks with a bouncy on-trend disheveled style. Shag cuts for fine hair not only boost volume but are also some of the easily-styled solutions. Emmylou Harris' shag cut might be just the right amount of everything for a trendsetting all-gray makeover.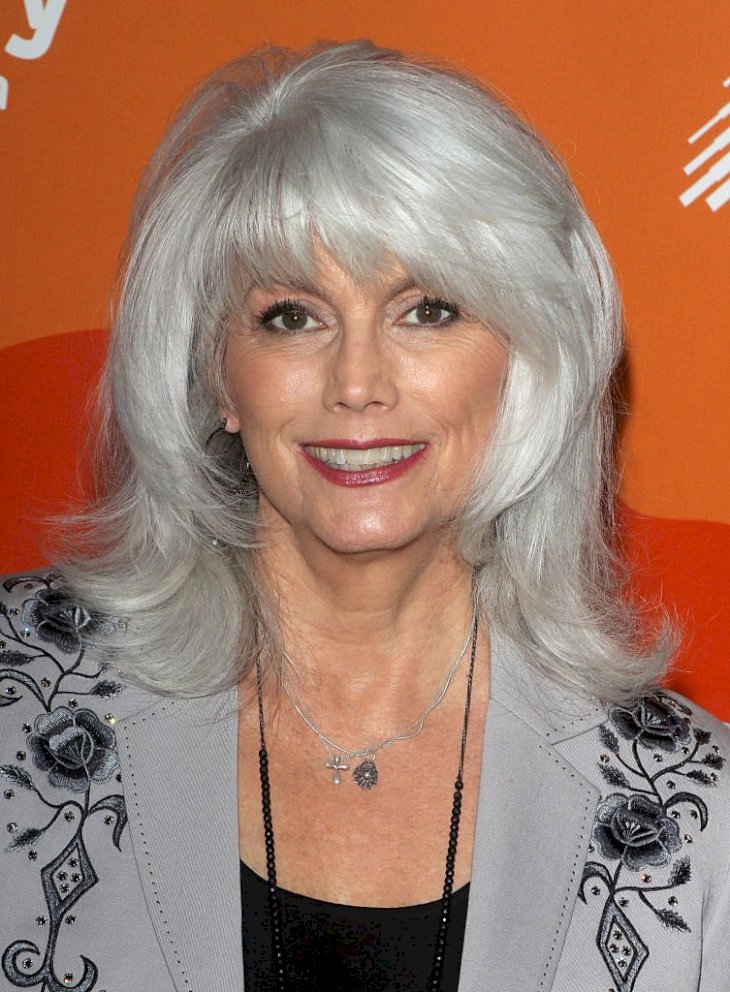 ---
Glen Close's Wackiest Bob
There's always a combination of freshness and elegance in a bob haircut. When you decide to get this cut on gray tresses, there can be nothing fun and sassy than just saying yes to your salon expert! Perhaps, Glenn Close's bob cut on her gray-toned straight hair might treat your fashion adventure with a wacky twist.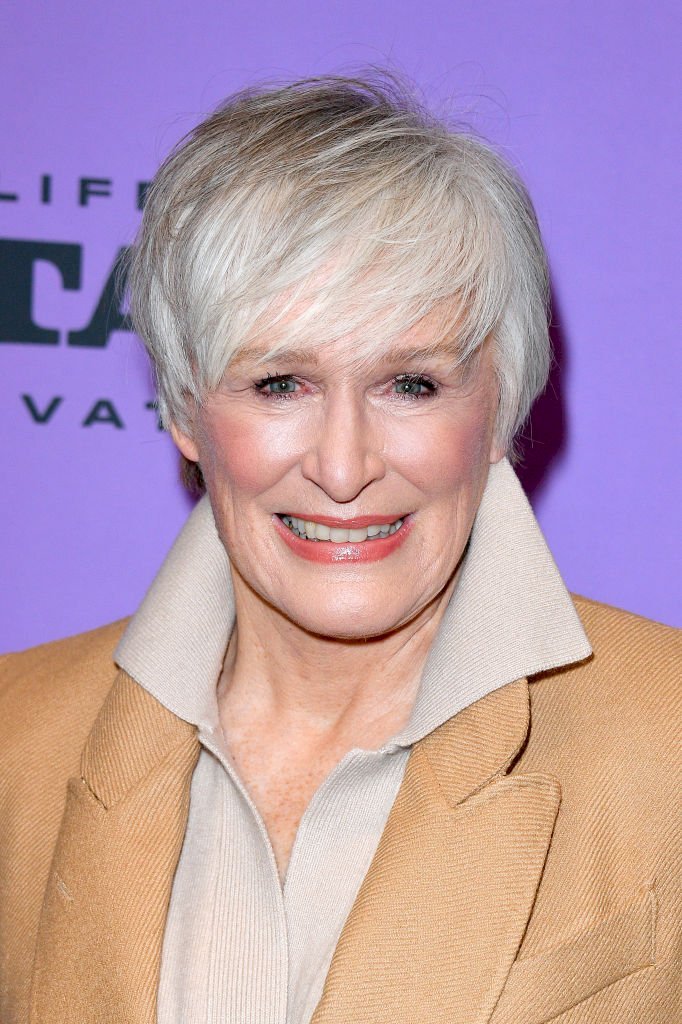 ---
Cicely Tyson's Chic Bob
There is gray, and there is a deep, rich, and sassy steel gray! But when these silver streaks appear naturally, you cannot ask for anything more or less than what nature gives you. Still, if you're trying to pop an adventurous and sporty look in those gray streaks, then try Cicely Tyson's chic bob cut. The look is simple, to the beat, and stunning—even in gray!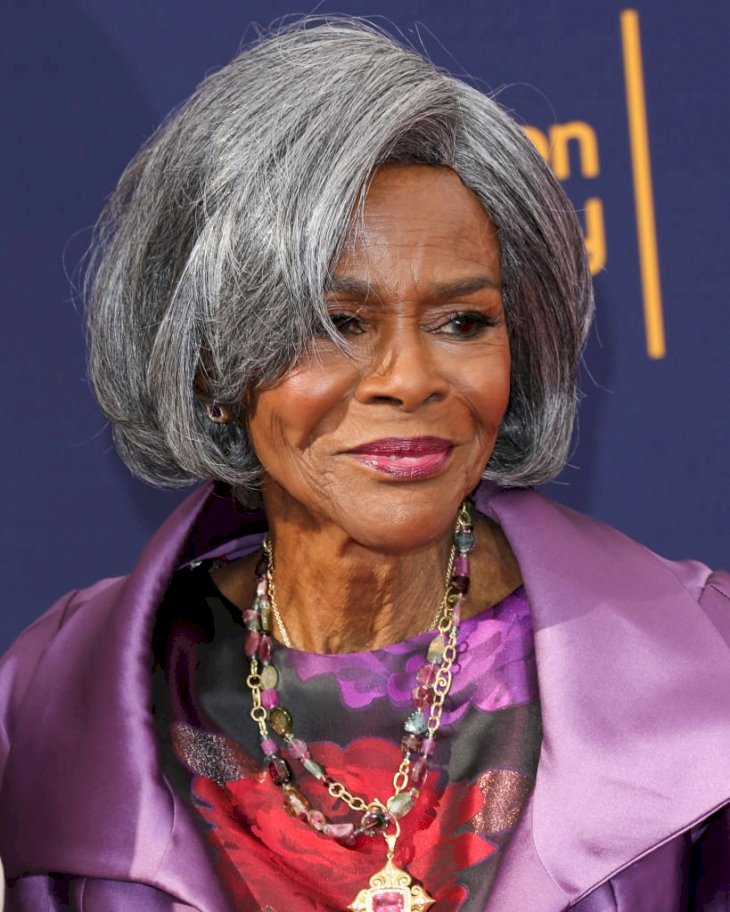 ---
Diane Keaton's Platinum Straight-Layered Cut
Sometimes, gray tresses might not grow the way we want them to. Despite putting in hours of haircare and whatnot, the worry over those natural silver streaks might become a nightmare to many. But when you're ready to embrace your gray locks the way they are, getting the best haircut becomes very smooth. Diane Keaton's straight-layered cut might be the perfect choice for those with straight, long tresses.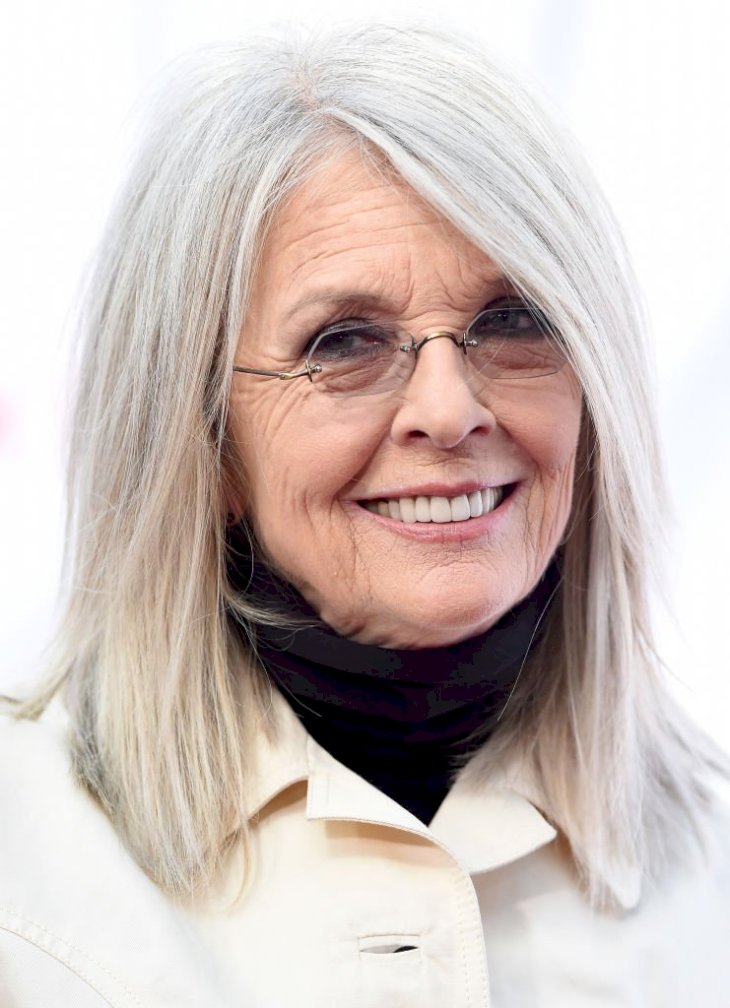 ---
Helen Mirren's Short And Straight Bob 
Once you go gray, the rate at which your strands lose color varies. But it's a natural cycle you can never postpone. However, there are endless ways you could embrace to get a celeb-like hairdo. For those who prefer an all-gray short haircut, something like Helen Mirren's short and straight bob might be just the right amount of everything you're looking for.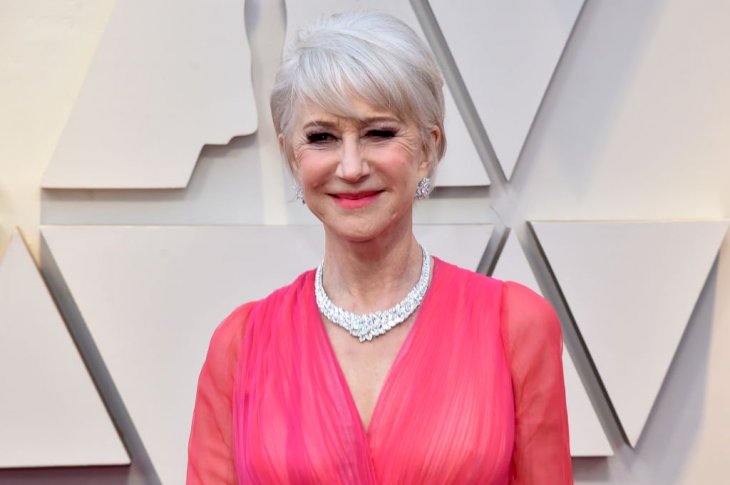 ---
Blythe Danner's Classic Waves 
For the blonde-gone-gray folks, getting the perfect haircut might seem like a challenge. But in our opinion, gray is just as beautiful and complex as any other shade. Surprisingly, natural gray can't be replicated with dye. So, having streaks of gray hair isn't something to grin about! However, the checkpoint lies in the type of haircut you choose. Blythe Danner's classic wave-cut might be the perfect beauty addition for those who prefer shoulder-length wavy bounces.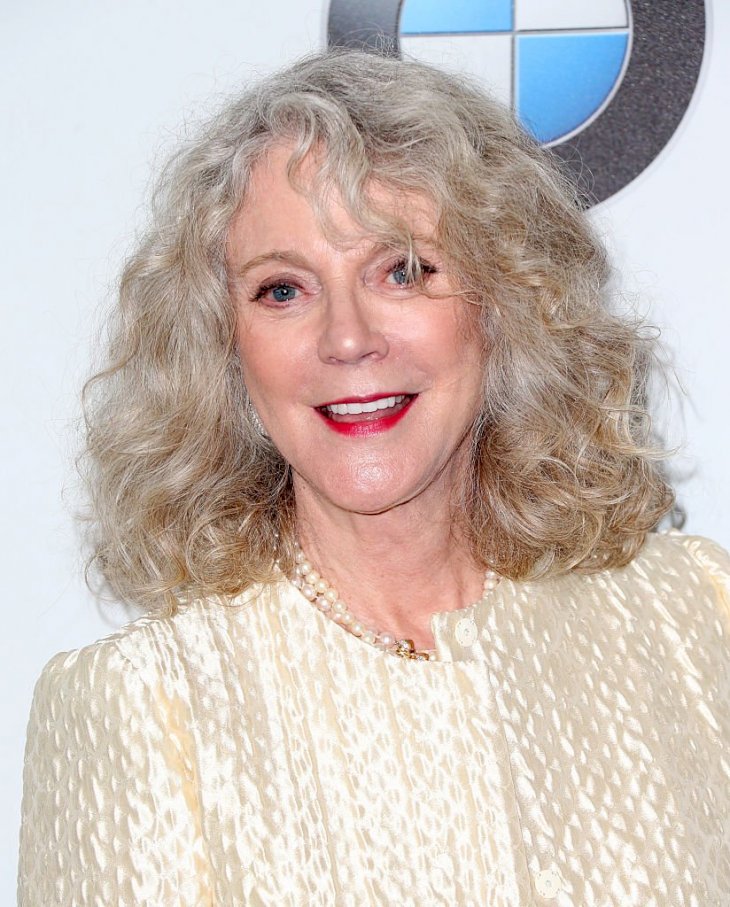 ---
Zosia Mamet's Bouncy Bob
Muted bob cut is a subtle way to grow gray at any age! Perhaps, this stunning style is worn by actress Zosia Mamet. A spectacular wash of subtle gray is complemented by a bouncy bob. This haircut could be your next style statement, especially if you have short hair that's shimmery gray. This look was donned by the star during the "Girls" season four series premiere at the American Museum of Natural History, New York City.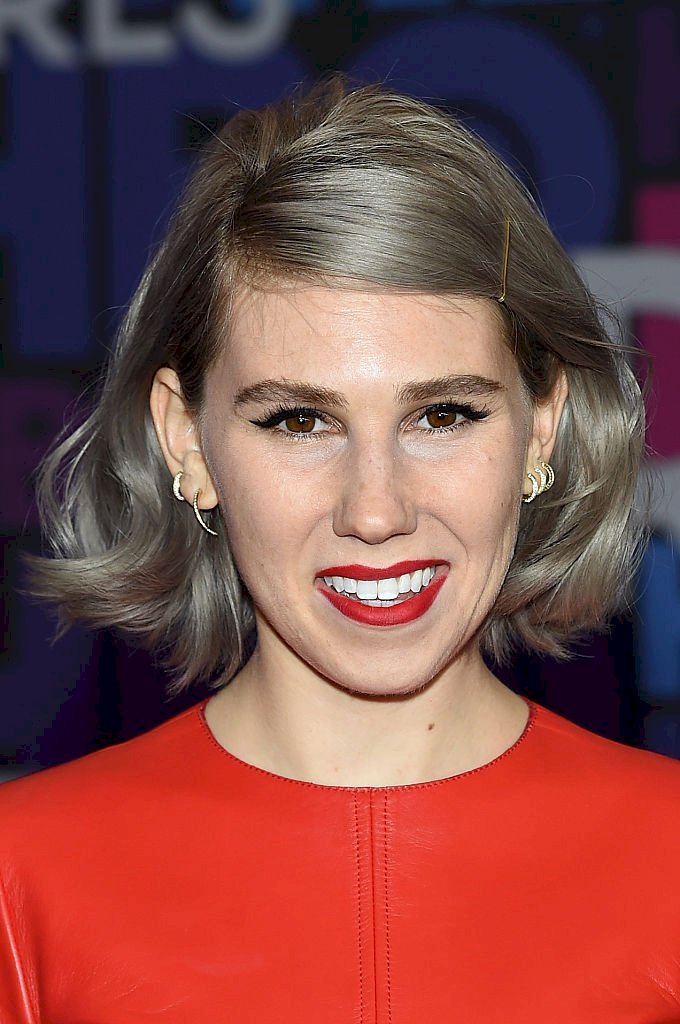 ---
Anne Murray's Spiky Silver Crop 
A spiky silver crop, like the one donned by legendary singer Anne Murray, is a sassy twist on a traditional pixie cut. This haircut is the all-time favorite of fashionably gamine women. If you're a tomboy at heart or prefer shaking things up a bit with a cool gray hairstyle, then it could be a big thumbs up to Anne Murray's spiky pixie haircut!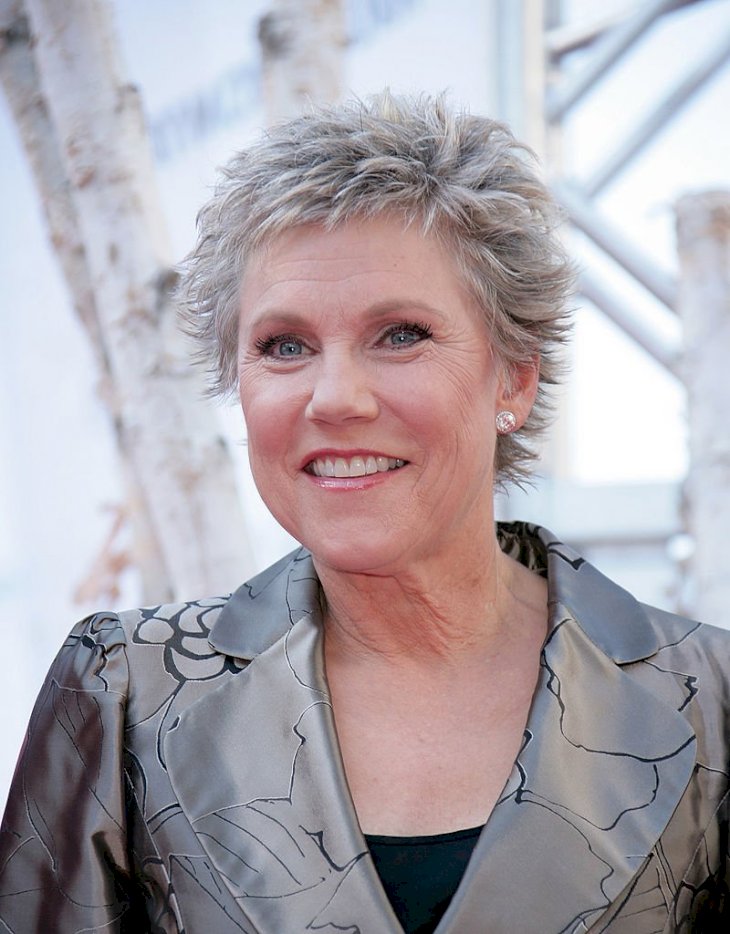 ---
Sharon Osbourne's Platinum Pixie 
Often, we get an itch to try something new, especially a haircut. Perhaps, crowning your hair with something different is a way of defining the sort of person you are! This time, why not take things to a whole new level, especially with those gray tresses on board? With a host of daring cuts to try, Sharon Osbourne's platinum pixie cut might be what you need to shake up your sassy style in one swift chop.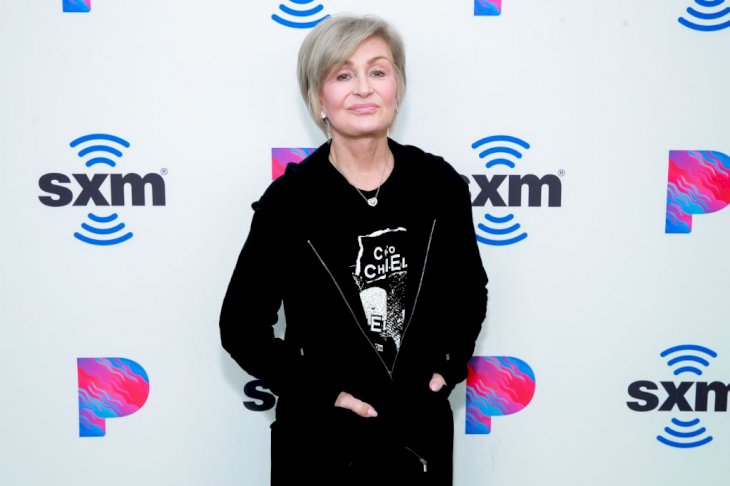 ---
Rita Moreno's Silvery Chinese Bob 
Winning the looks with a subtle haircut isn't that easy as long as you know what suits you the best. However, gray hair shouldn't be a barricade on your style endeavors. So, the best idea to stick to is getting a bob cut done on your gray tresses. Perhaps, it's a relatively low-maintenance and decent solution to keep the grays thriving in good volume. Actress Rita Moreno donned the look in a silvery Chinese bob cut at the 17th Annual Newport Beach Film Festival, and it could be something you're looking to try at the salon anytime soon!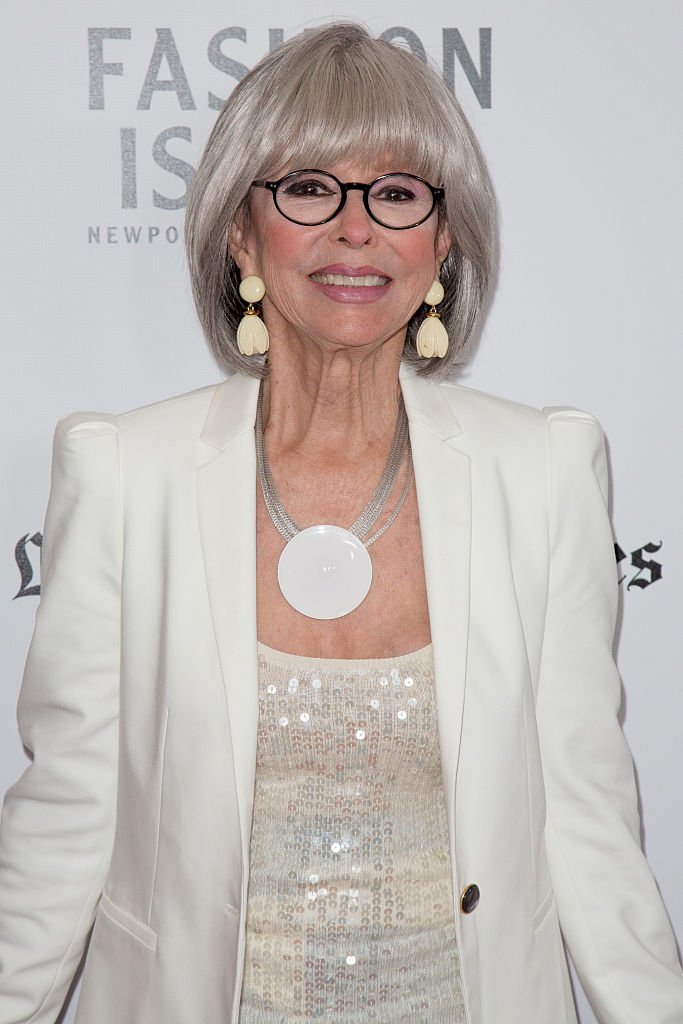 ---
Lady Gaga's Layered Twist 
Layered hair wins enough votes in the beauty world to be deemed an absolute favorite. Whether your hair is black, blonde, or gray, a layered haircut wins over enough second looks from everyone! Lady Gaga's gray layered twist could be an all-new reason to visit the salon in no time. Whether your tresses are naturally gray or silver dyed, the universal haircut might be the perfect choice to bounce off your style statement like a ramp queen!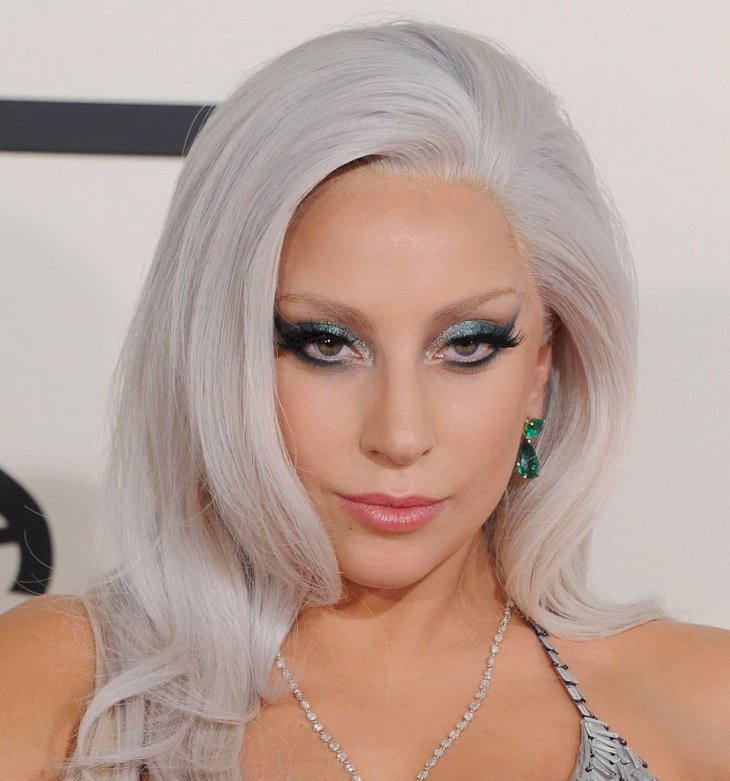 ---
Tippi Hedren's Short Waves
Wavy hair? A blessing in disguise or a curse? If your hair is naturally straight, then you could envy all those curly beauties while they could be breaking their head how to style their curly tresses! But for those with gray locks, the worry over style could be a bit more on the aging factor. However, many women are tempted to cut their hair shorter, and the most compatible choice would be something like actress Tippi Hedren's short gray waves.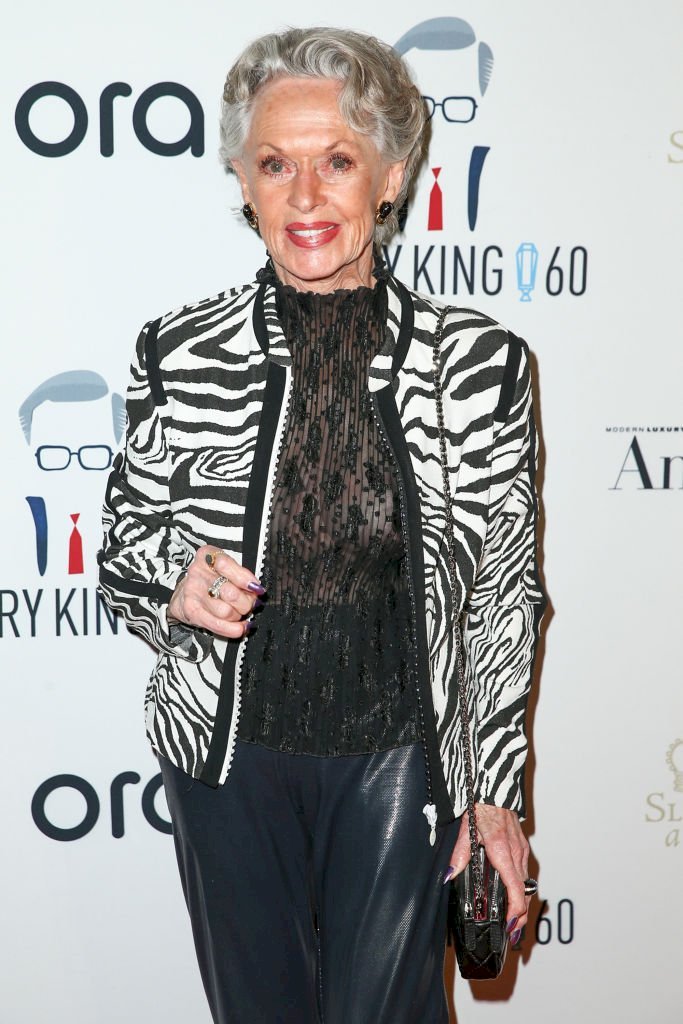 ---
Paula Deen's Feathered Bob
Bob cut has proudly stood tall with time and fashion, and it simply needs no introduction! Perhaps, the haircut gets a slightly upgraded makeover each season and remains a fashionable pick from year to year. Straight, wavy, or curly—a bob cut is all you need to show off your style, even if your tresses are utterly gray! American TV personality Paula Deen's feathered bob cut is one of the savviest versions to try!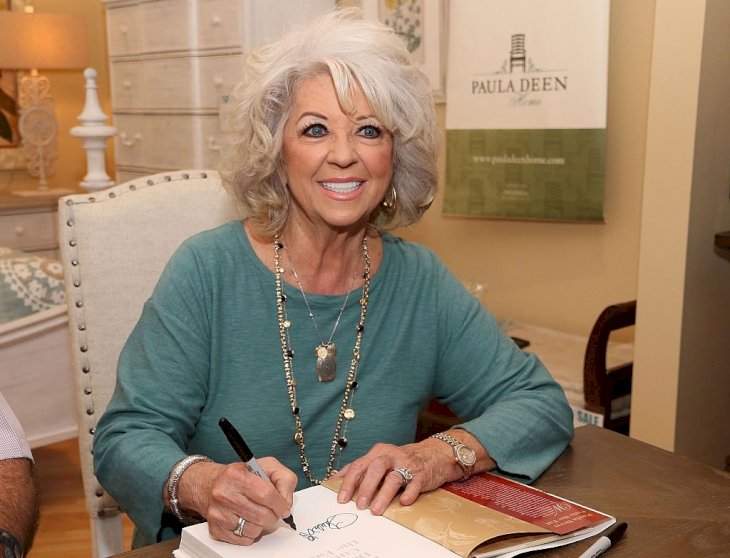 ---
Carol King's Short Curls 
Haircuts for curly hair bear a nonchalant flair whether they're scissored on natural curls or chic on-trend messy tresses. Perhaps, curly haircuts are even suitable for short gray locks. With curls flocking over your head, it isn't always necessary to make good friends with your flat iron. A fabulous curly haircut like Carol King's is all you need to make your gray curls get that superb transformation. The American singer donned her gray curl cut when she performed on stage at the Barclaycard Presents British Summer Festival in Hyde Park, London, England.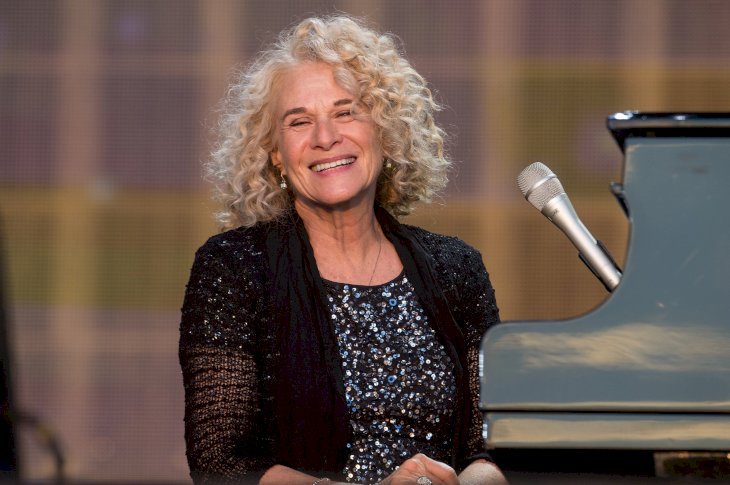 ---
Alice Walker's Cool Close Crop 
Picking the perfect haircut paves the way for an all-round style statement you cannot reshape, at least not until your hair is voluminous enough for a drastic makeover. Perhaps, you'll be awestruck at how stunningly jazzy you may look with short hair. For the gone-gray league, a cool close crop haircut like Alice Walker might give you the feeling of ease and comfort through the seasons. You might still scissor a lot of gray tresses, but what you gain in the end would be a sassy wash-and-go style!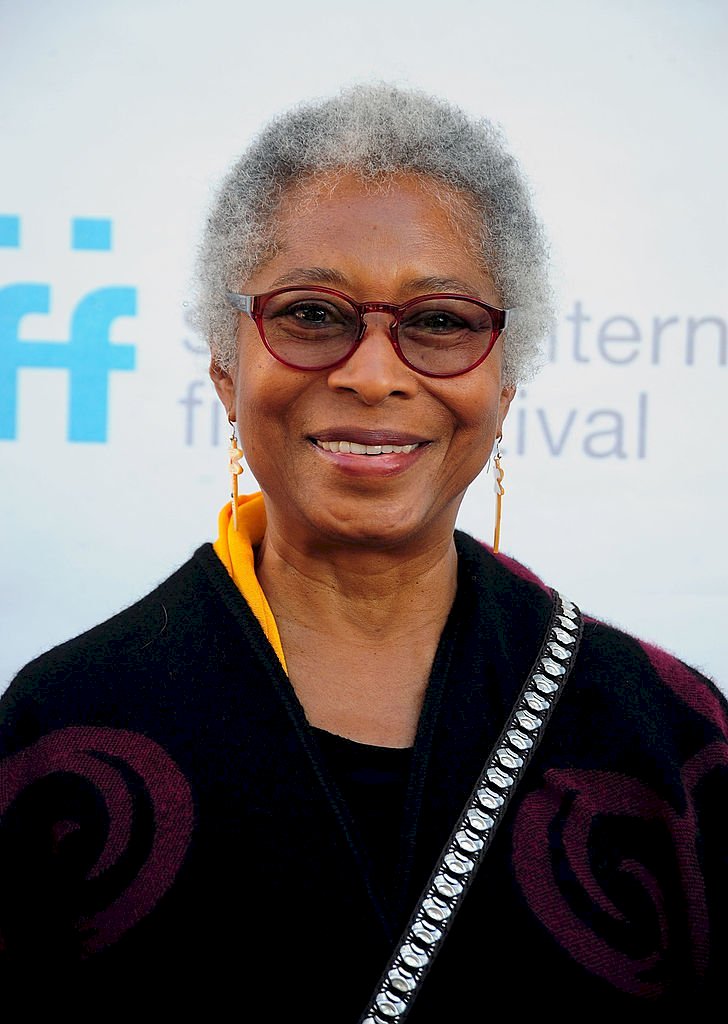 ---
Carmen Dell'Orefice's Messy Bob
Messy bob haircuts are super chic and all-time trending favorites of many stylistic women. For those flaunting the all-gray look, the choice of bob cuts becomes a convenient and trendy pick you could always rely on to set the streets on fire! Perhaps, all you need is a flattering messy bob cut like actress Carmen Dell'Orefice, and the rest is history! However, even if your gray locks are straight, the popular messy bob cut is still achievable as long as you're ready for it.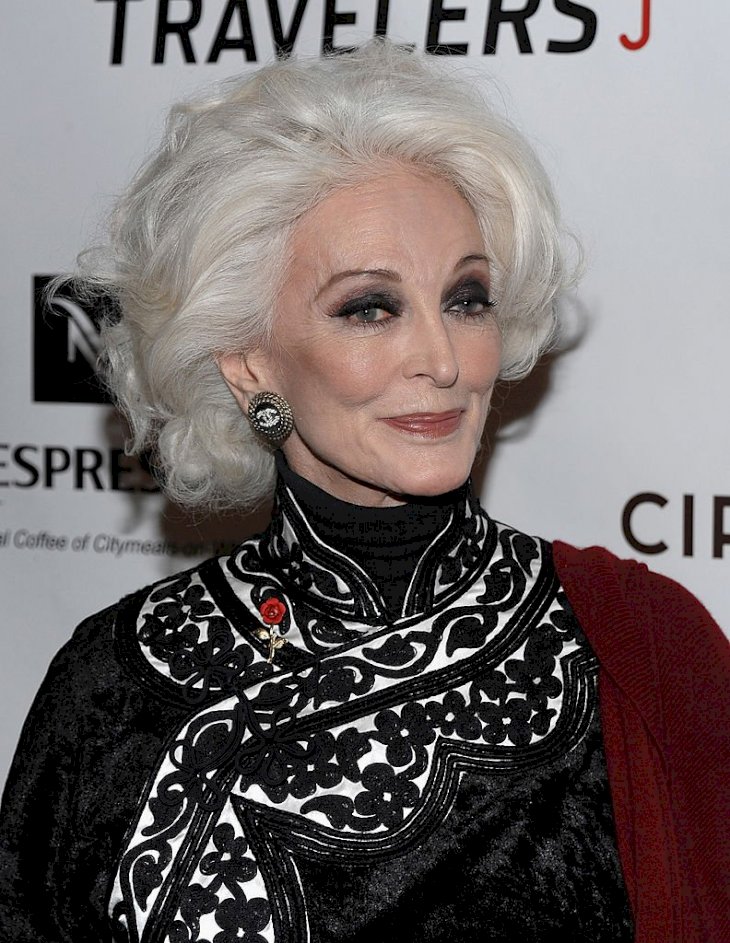 ---
Kate Moss' Wavy And Straight Cut 
Layered haircuts look fantastic even if they're kept minimal and simple. For gray locks, the look might turn out to be savvy—thanks to their natural shimmer! When you prefer a perfect solution for your straight, long tresses, the wavy and straight cut might add the right amount of everything to those envious gray lengths. Perhaps, model Kate Moss showed off the typical wavy cut at the "Kate Moss for Longchamp" Collection launch Cocktail Party!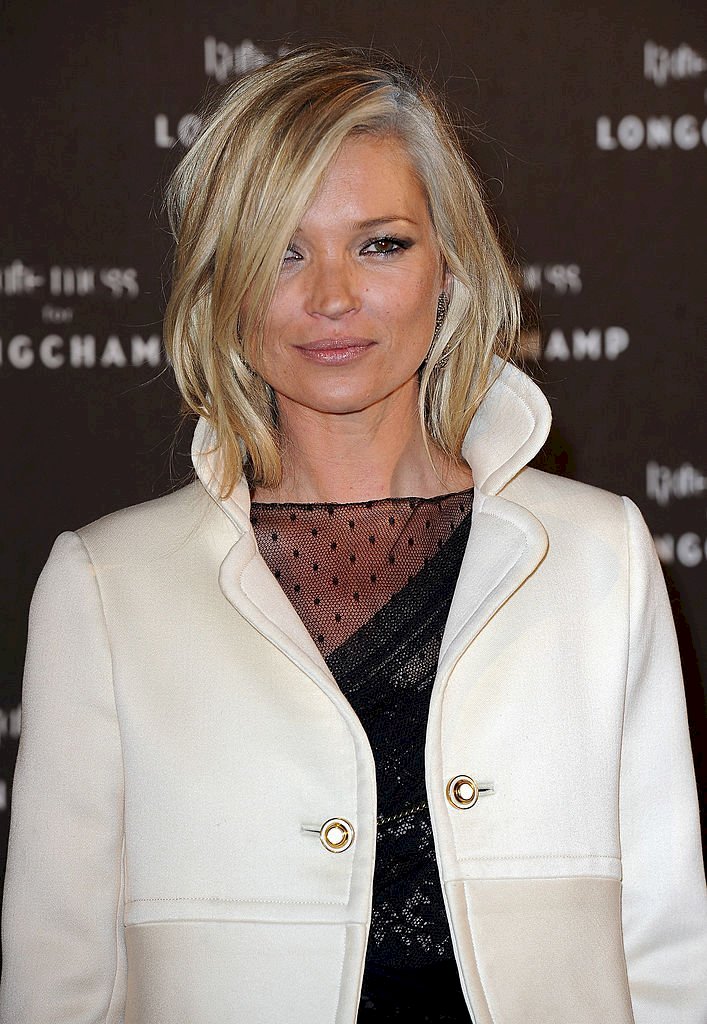 ---
Cardi B's Shoulder-Length Cut 
Long layered hairstyles with wavy bangs are now in great demand. Perhaps, everyone craves a flattering hairstyle that's heavier on the trend and convenience side. When you wish to show off your gorgeous gray tresses, think shoulder-length layer cuts. They're manageable and also give you every reason to rock your long gray locks without a single pin just like how Cardi B pulled it off like a pro at the New York Fashion Week. 
---
Linda Fargo's Asymmetrical Bob
For those with long, straight gray tresses, trying something trendy could always fit in your salon's bill. Actress Linda Fargo donned the gorgeous asymmetrical bob look at the 2019 Library Lions Gala at New York Public Library! If you have long gray locks and think of cutting them short, then an asymmetrical bob cut could be the perfect style you're looking to set your fashion adventure on fire. When it comes to short haircuts, this style is undeniably the one that celebs have loved over the years!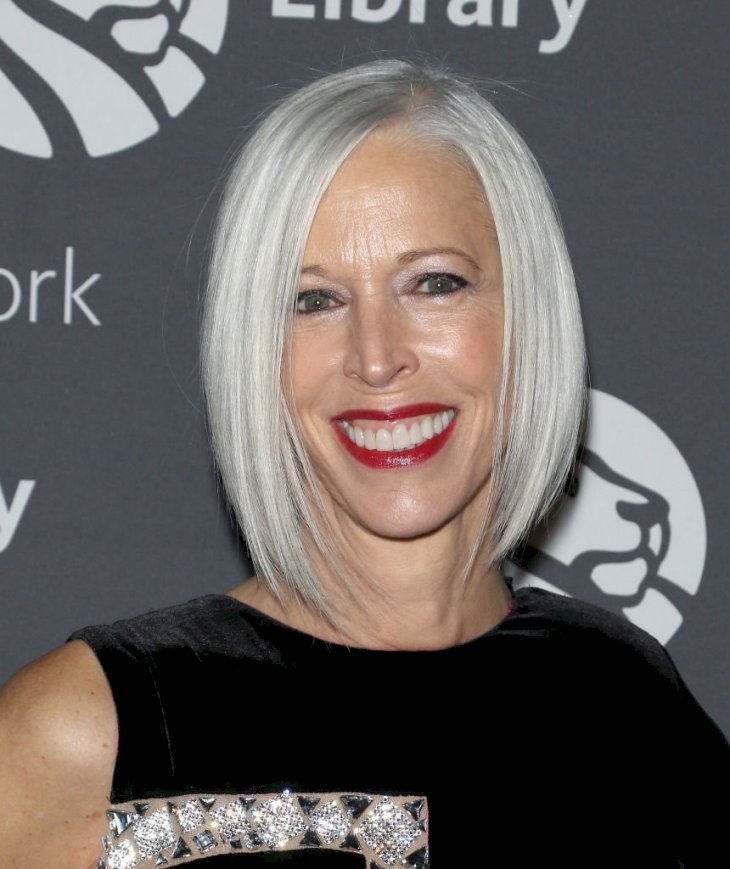 ---
Amandla Stenberg's Classic Shoulder-Length Bob On Kinky Curls 
A shoulder-length bob, also known as a long bob, can be styled in many different ways. This haircut offers tress lovers various options to keep the classiness and style on the mark. Perhaps, bob cuts are always dubbed the "hairstyle of the year" by fashion maniacs who love to flaunt their tress-treasure. For gray-haired women, the style offers much-deserved recognition, making it a classic and universal cut desired by many. Actress Amandla Stenberg's shoulder-length bob on her kinky gray curls illustrates the idea behind this trendy haircut!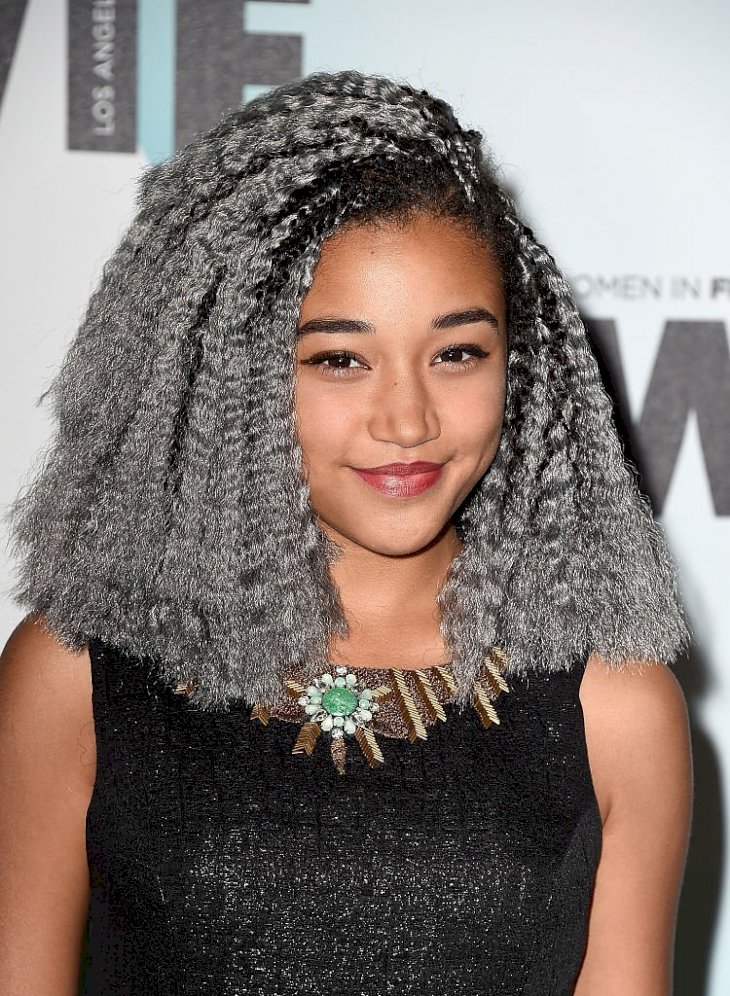 ---
Dascha Polanco's Fringy Bangs 
Getting bangs isn't that hassle of a deal as long as you opt for the perfect cut. When you're ready to embrace a good fringe and the coolest haircut changes, a bang cut on your gray tresses might be the perfect solution for a flawless fresh update to your trendy hairstyle. This haircut helps to frame your face in a shimmery flattering way—all hail to the glossy grays! Guess actress Dascha Polanco's bouncy fringy bangs is enough to add a bit of classiness to your everyday look.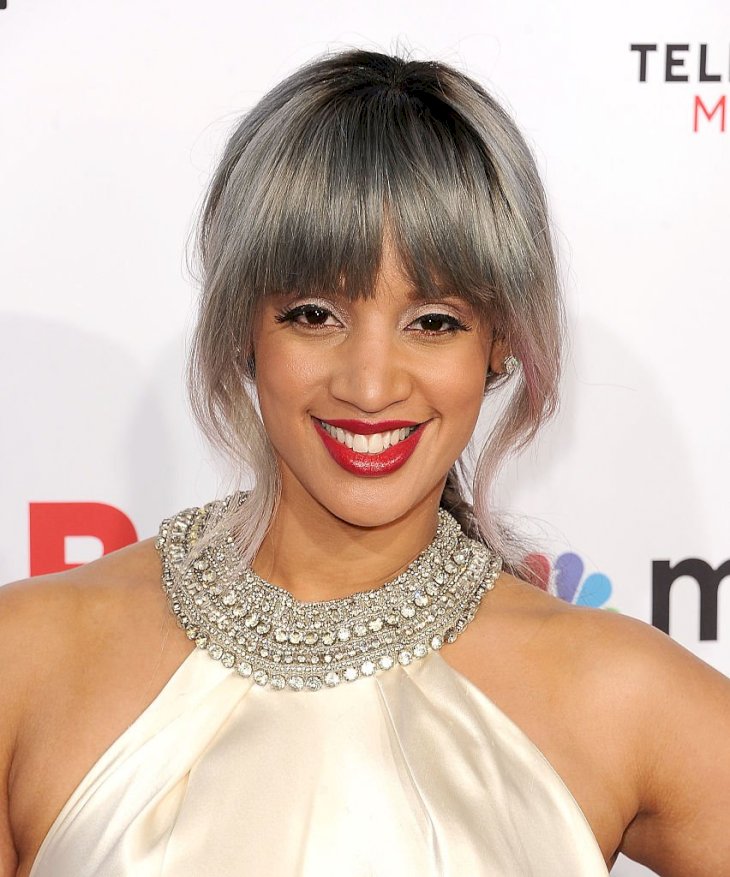 ---
Mel B's Traditional Pixie 
If you've been considering a sassy pixie cut for your gray locks, then singer Mel B's classy cut is your ultimate source of inspiration. Gray in itself is a tint that cannot be otherwise replicated, and if it's something natural, then be happy—because you're blessed with one of the most alluring tress shades! Perhaps, after trimming your locks into a pixie, you might find your style change drastically. Though there are different pixie styles, the traditional cut makes an elegant choice gray-haired women can rely on for life!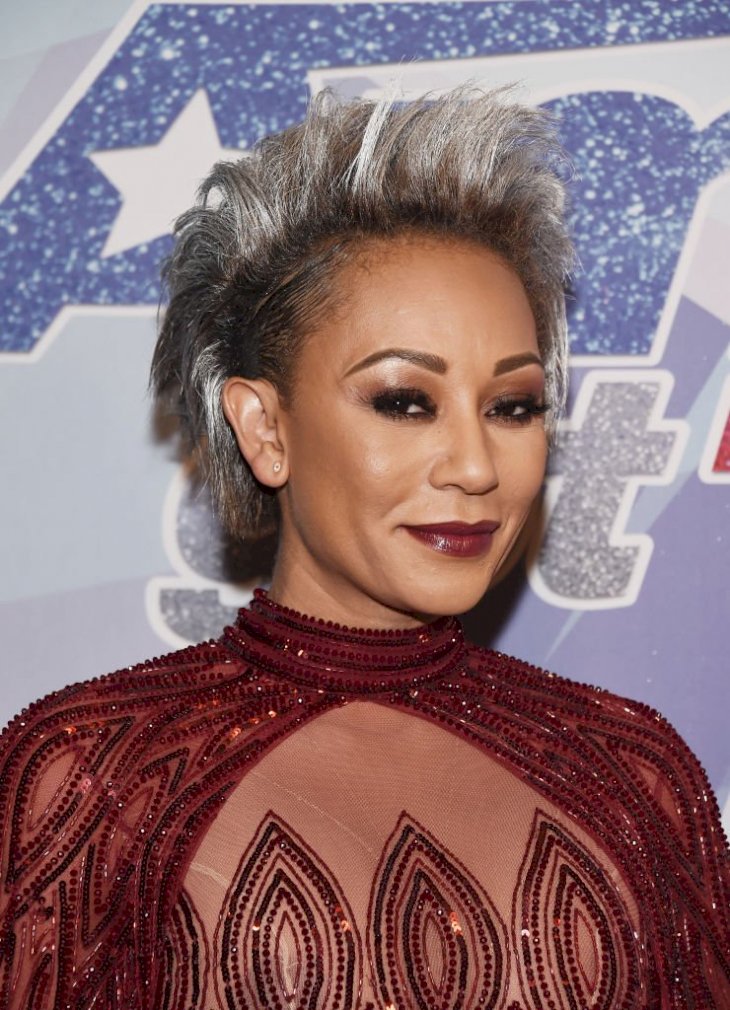 ---
Pixie It Up! 
Pixie is never going to let you down—never...ever...! This haircut suits women who love to flaunt the gamine side of them. If you're a tomboy at heart and soul and just want to shake things up a bit, then a pixie is just the right amount of everything for you. Opting for this cut means the loss of most of your lovely locks. But in the end, you just gain an easy wash-and-go style your grays have been waiting for all this while. An added edgy shade is a great idea, just in case you wish to keep compliments pouring in!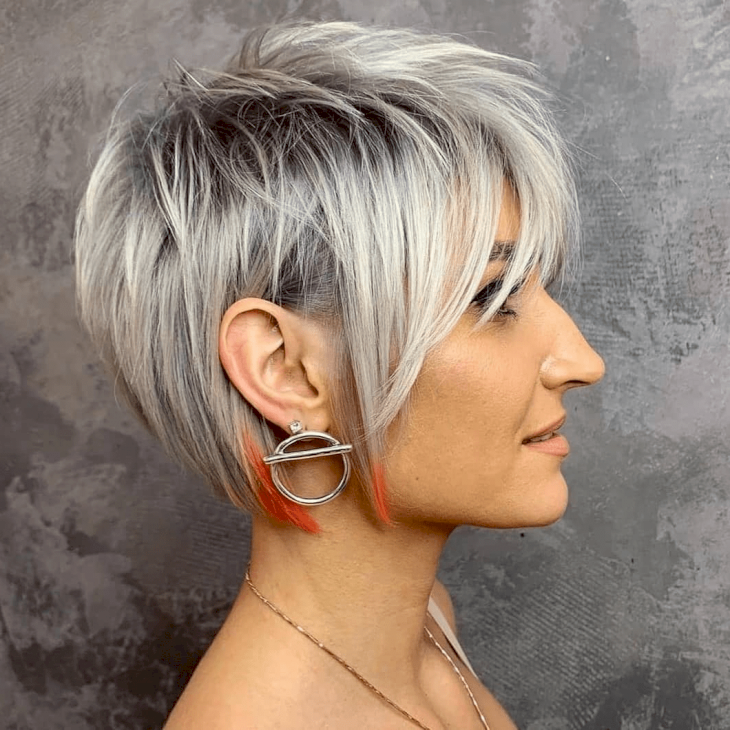 ---
Straight Midi To Flaunt The Silver
Added the silver and polished the hair. Now what? Well, it's time to chop the locks a bit! A straight midi cut is perfect for those who haven't cut their hair short before. It's more like a trial to know if short haircuts suit you or not. So, the trick is—you get to keep your lengths, but with a minimal chopping along the edges. Keeping it straight and polished actually adds more gloss to your hair, especially with streaks of silver peeping through the blonde or brunette locks.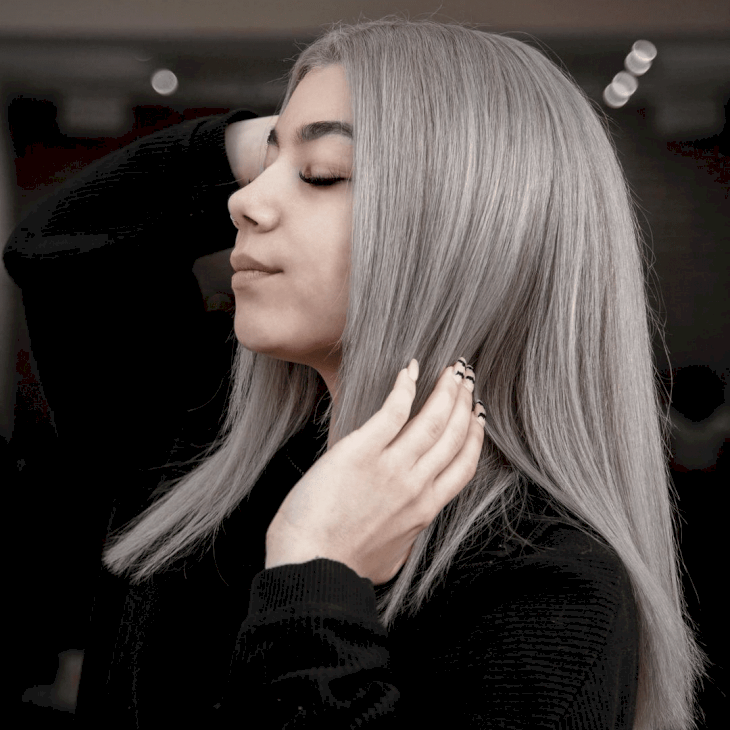 ---
Steal The Show With Asymmetrical Bob 
Bobs get a slight upgrade every season. But even if you stick to the classic style, you're at it without a flaw! Gone are the days when women used to feel low with their grays. Now, gray is the new black, blonde, and brunette! With a silvery hue like this, you can impeccably crown your looks with utmost grace and style. So, what's with the asymmetrical bob? Well, it's just another counterpart from the bob family waiting to bless you with that chirpy look wrought in an all-platinum finish. If you ask us, we're in love with this haircut! Don't you think she looks gorgeous in it?!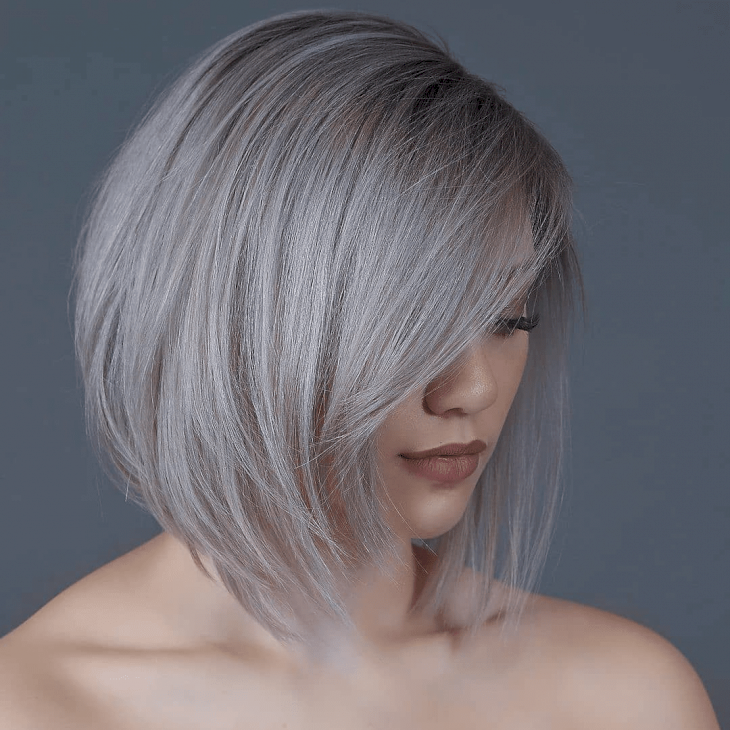 ---
Make A Statment With Super-Short Pixie
For the wash-and-go maniacs out there—the super-short pixie is the perfect cut to add that bold statement to your looks department. The perfect pixie look can be flawlessly elegant, glamorous, and sophisticated. With all the suggestions your salon expert has to offer, you can definitely think about chopping down to the extreme and don the streets with this super-short, crisp style. Did we mention that this pixie cut adds immortal wonders to your grays?!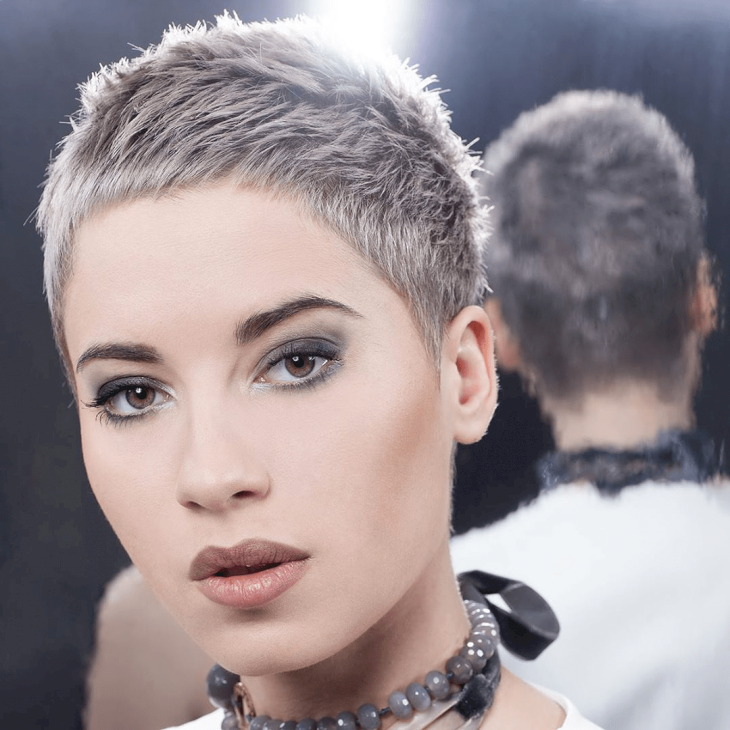 ---
Brushed-Up Long Pixie 
This cut is a total bomb dot com! It's a pixie, it's gray, and it's arguably sassy! Any guesses what her age would be? Well, we're not sure because she doesn't look anything like it—all thanks to the haircut trend she's donning here. The look is something similar to mohawk, but the only difference is, adding a brushed-up element to the rock 'n roll grays. If your hair is naturally black and has a few speckles of gray streaks, then you're just reading the right paragraph at the right time! With this cut, age comes down to mere numbers, and the looks department gets flooded with compliments.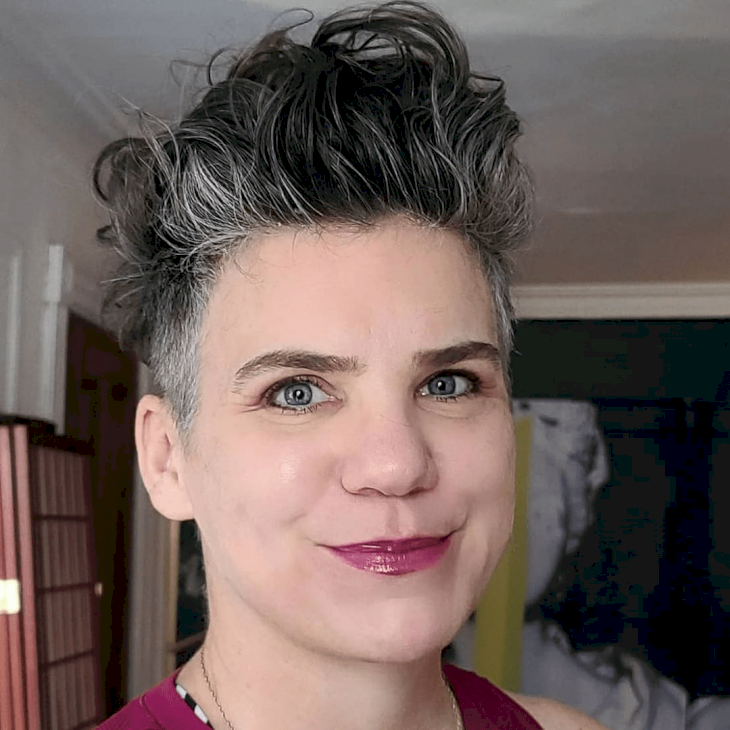 ---
Wavy Layers Are A Thing With A Splash Of Platinum! 
Just look at that haircut...! We're utterly awestruck at what gray can do to a person when it comes to the looks department. Losing out on the lengths can be quite frustrating, especially when you're not ready to try a new look on your locks. Well, what's the worry when you have a layered cut to flaunt your hairdo like a fashion queen? Taking a step further, adding streaks of silvery platinum to your locks helps illuminate what you've got in your beauty bible. Just keep the look simple, classic, and chic with trimmed down edges and sharp feathery waves!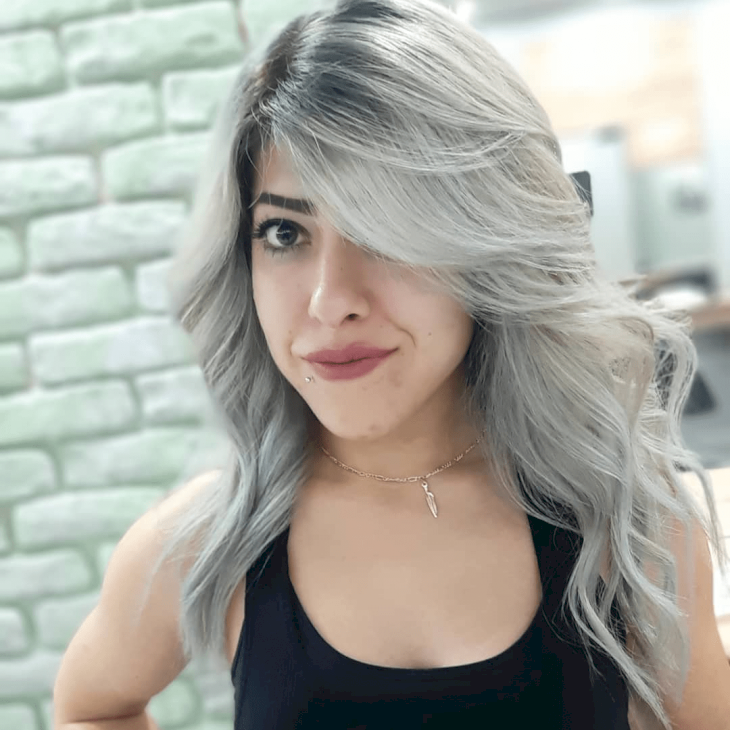 ---
Go Bold With A Strong Bob
B for Boston, and it's B for BOB! Modern bob cuts feature a stunning array of styles and up-to-the-minute finishes. Perhaps, a bold bob cut like this is the right amount of everything you need to add a voguish look. A right-chosen bob cut will make your day and fix the disobedient tresses with an imitable makeover. If you're nodding to keep those locks at your shoulder level, then you're already at it for this tremendous strong bob cut—crafted just for your glossy grays!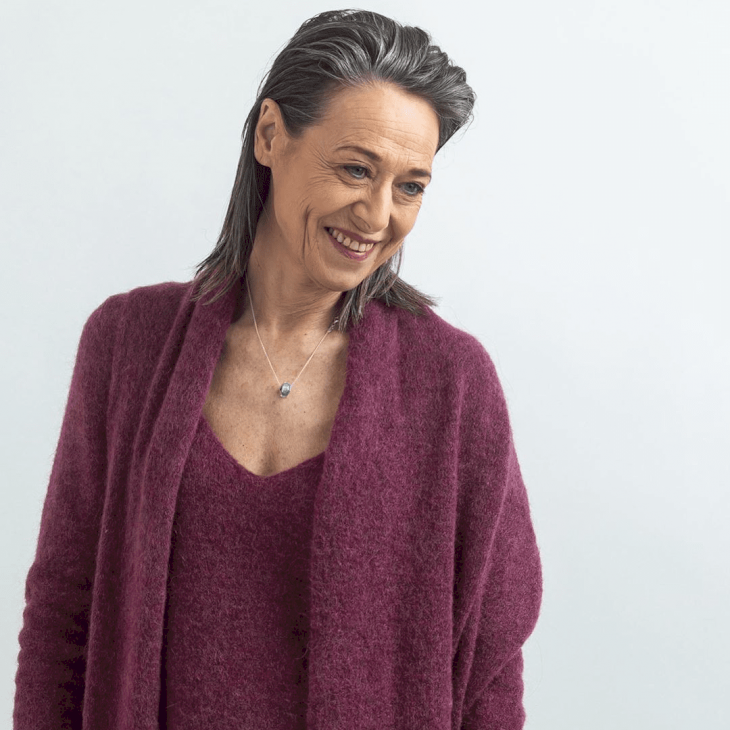 ---
Shattered Bob To Stay Messed & Blessed With Style 
It's G-ombré time ladies! Splashing some silver to your brunette locks is a hit, especially if you're more on the partying side! Just throw yourself into the look with a shattered short bob cut and mess up your day to get that cool-girl look. Guess getting grays with age has never been this fun—thanks to the invention of these stunning cuts and styles. With a gray ombré -bobbed look, you got to be kidding with your age because you'll look nothing like it!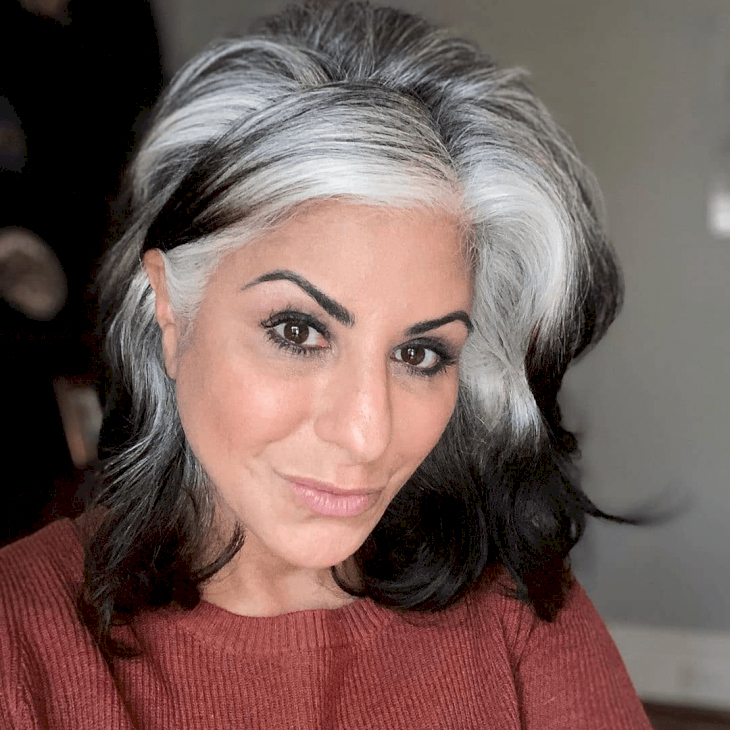 ---
Salt N' Pepper Pixie 
Wow! This cut is getting into us like never before. It's simple, it's classy, and it's flawlessly P-I-X-I-E...! Who knew that gray tresses are a blessing in disguise, especially after all the amazing cuts these gorgeous women flaunt here?! If you crave a bossy look, then the salt n' pepper pixie is what you're looking for. If you're already blessed with natural moonlight streaks, then never think twice when it comes to adding this cut to your beauty box. It adds to the toned look and is a flawless pick for all face types!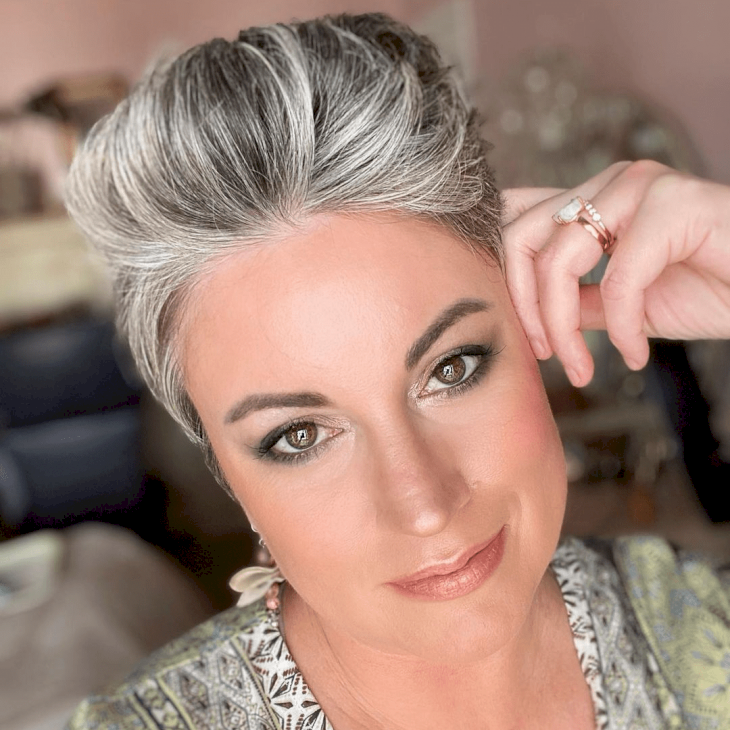 ---
Stylize Age With A Super Short Bob 
Whoa...Bob hasn't gotten this glamorous! A few streaks of gray are all that you need to bring out the best bob cut ever. This super short bob cut keeps your age under low-profile while crowning your looks with utmost grace and an eccentric look. Opting for this bob cut means cutting down a decade from your age. Cropped bobs are highly beneficial for hair that is a bit low in volume and length. Even if your tresses are super straight, you can try a short bob-cropped look, keeping those grays in place!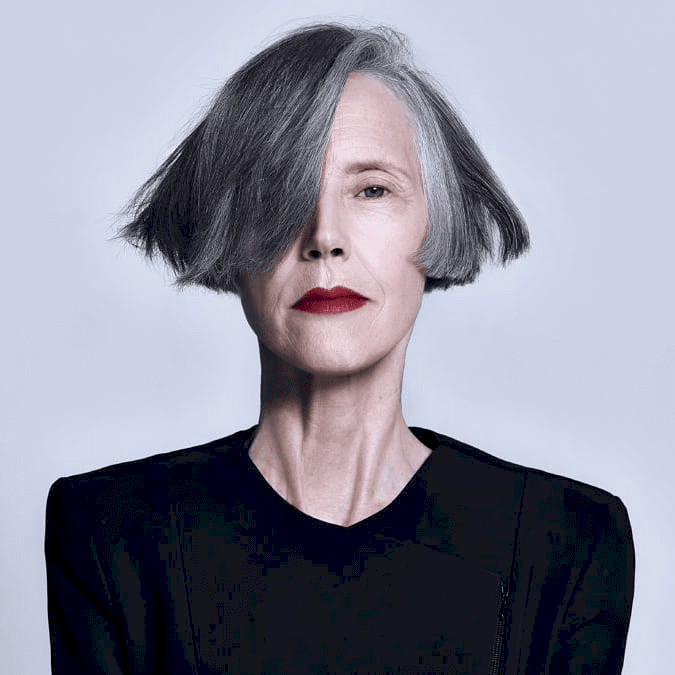 ---
Curly Shag Is Always In Season 
Curly hair is always in season, no matter what. Either you have naturally bouncy curls or get them done at your salon, this hair type is a thing when it comes to tuning the looks. And if you're a platinum fan already, then there's hardly any room to grin about the natural grays. Curly hair looks absolutely stunning in shag cuts. You get to keep your tresses, there's hardly any voluminous loss of hair, and the finish comes out well-toned and pruned up. An evening party makeover like this is what makes gray-haired ladies look much younger and impeccably gorgeous!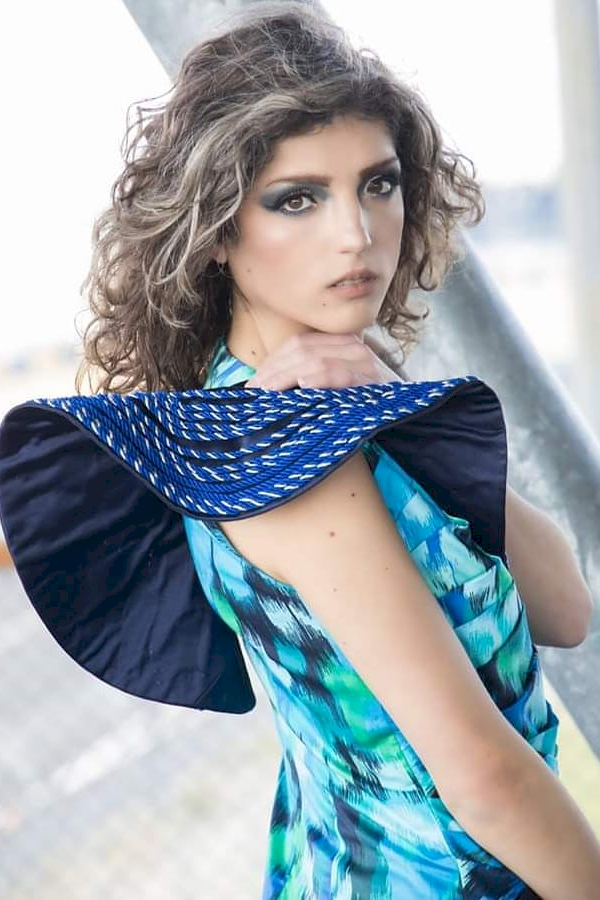 ---
Polished Lob To Keep It Simple
Are you someone who likes to keep it simple yet in style? Then a polished lob is a perfect haircut just in case you're planning to drop by your salon this weekend! Gray hair never fails you, especially when fused with a splash of perky shades like purple. Opting for an ombré finish is totally up to you. But make sure you highlight your grays with a polished lob cut instead of concealing them with hair dye. We bet you're never going to take your eyes off every time you throw your eyes into the mirror!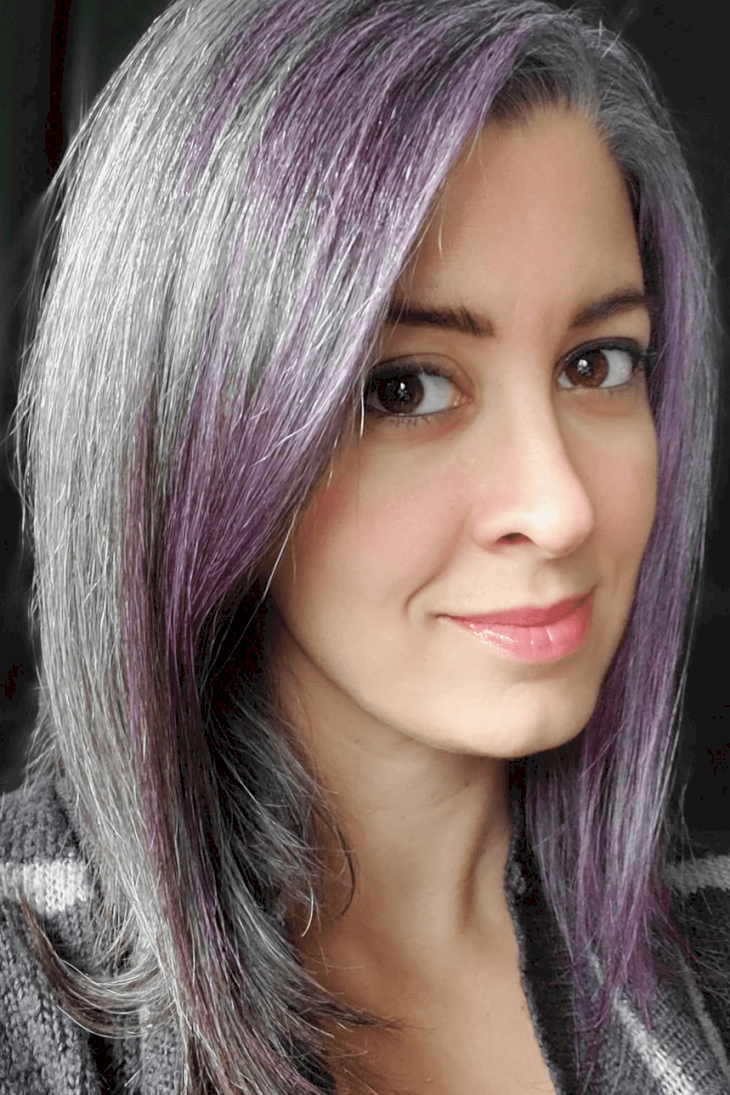 Graying isn't something that defines our age anymore! Perhaps, there are some stunning haircut options to make gray-haired fashionistas stand out from the rest! Which hairstyle do you think is the best among these? How comfortable are you in embracing gray hair in your fashion regime? Share your thoughts with us! And please don't forget to share this article with your friends and family!